-Lurid Crime Tales-
ICE arrests 36 fugitives in nationwide operation - Only a few more million to go
WASHINGTON - U.S. Immigration and Customs Enforcement (ICE) arrested 36 fugitives during concurrent nationwide operations this week ‐ Operation Safe Nation and Operation No Safe Haven III. Of those arrested, 17 were sought because they may pose a threat to public safety or national security, including individuals suspected of providing material support to a terrorist organization and 19 were sought for their known or suspected roles in human rights violations overseas.

During the operations that concluded Wednesday, the ICE National Fugitive Operations Program arrested the fugitives in coordination with the ICE Human Rights Violators and War Crimes Center, the ICE Counterterrorism Section and ICE field offices in the following cities: Atlanta; Baltimore, Chicago, Houston, Los Angeles, Miami, New Orleans, New York, San Antonio, San Diego, San Francisco and St. Paul, Minnesota. This concurrent nationwide operation was the first of its kind. It focused on the apprehension of fugitives known or suspected to pose a danger to public safety or national security and those known or suspected of human rights violations.
Posted by: Besoeker || 09/23/2016 14:31 || Comments || Link || E-Mail|| [267 views] Top|| File under:
Africa Horn
Al-Shabab attacks Kenya police station
Al-Shabab Islamist militants say they are behind an attack on a police station in north-eastern Kenya, near the border with Somalia.

Some residents report that two police officers were injured in the raid on Hamey, which is not far from the town of Garissa, and many more cannot be accounted for. The raid took place at about midnight local time.

An al-Shabab spokesman told the BBC that the insurgents killed six officers and captured two others. The fighters were able to take over the entire police station as most of the officers ran away, al-Shabab said. A vehicle and some arms were also stolen.

A journalist based in the Dadaab district said that one police officer who was injured in the attack is now being treated in Dadaab.
Posted by: Steve White || 09/23/2016 00:00 || Comments || Link || E-Mail|| [128 views] Top|| File under: al-Shabaab
3 die in car bomb attack in Mogadishu
Three people were killed, including one soldier, and four wounded when a car bomb exploded in Somali's capital Mogadishu Wednesday afternoon, local officials said. A vehicle suspected to have been fitted with explosive devices blew up at the Jubba junction along Makala Almukarama Road, killing three and injuring others nearby, Mogadishu mayoral spokesman Abdifitah Omar Halane told reporters.

The blast targeted Somali security forces, said Halane, as it happened near the security station in Mogadishu's Abdaziz district, and three security personnel were among the injured. Halane blamed the militant group Al-Shabaab for the attack.

Ali Gashanle, Abduaziz district security forces commander, confirmed the incident to Anadolu Agency.

"There was blood, pieces of clothing, and shoes scattered around the chaotic scene of the car bomb attack," eyewitness Mohamed Hussein, 25, said.

He said government troops reached the area shortly after the blast and cleared the area, fearing a second blast.

The attack follows Sunday's suicide car bomb attack on a military vehicle in Mogadishu, killing the bomber and at least eight soldiers, including Gen. Mohamed Roble Gobale, one of the leaders of the war against Al-Shabaab in Somalia.

That attack took place near the Somali Defense Ministry Headquarters.
Posted by: badanov || 09/23/2016 00:00 || Comments || Link || E-Mail|| [125 views] Top|| File under: al-Shabaab
Africa North
19 die in Sirte fighting
Ten 'jihadists' and nine pro-government fighters died in clashes Thursday around the last positions of the ISIL group in the Libyan coastal city of Sirte, medical and military sources said.

"Our forces are advancing on the last holdouts of ISIL" in the only district of Sirte still held by the terrorist group, said the media office of the pro-government fighters.

Three car bombs driven by 'jihadists' were destroyed before reaching their targets, it said.

Sirte was an ISIL stronghold before forces loyal to the country's Government of National Accord launched an offensive against the jihadists in May.

The hospital in Misrata, a town half-way between Sirte and Tripoli, to which casualties are ferried, said on Facebook that nine pro-GNA fighters were killed and 40 wounded.
Posted by: badanov || 09/23/2016 00:00 || Comments || Link || E-Mail|| [128 views] Top|| File under: Islamic State
Africa Subsaharan
Suicide Attack Kills 3 in Cameroon's Far North
[AnNahar] Three

non-combatants were killed

in Cameroon


...a long, narrow country that fills the space between Nigeria and Chad on the northeast, CAR to the southeast. Prior to incursions by Boko Haram nothing ever happened there...


's Far North when a vigilante tried to stop a

jacket wallah

whose

bomb

detonated, regional and security sources said on Thursday.

The incident took place on Wednesday evening in Djakana, a village near the border with northeastern Nigeria, stronghold of the Islamist group which last year pledged allegiance to the Islamic State
...formerly ISIS or ISIL, depending on your preference. Before that al-Qaeda in Iraq, as shaped by Abu Musab Zarqawi. They're very devout, committing every atrocity they can find in the Koran and inventing a few more. They fling Allah around with every other sentence, but to hear the pols talk they're not really Moslems....
group.

A source close to the regional authorities told AFP that, including the bomber, there were "four dead and a number of

maimed

, one of whom was

at death's door

."

The toll was confirmed by a security official.

The source said the bomber had been planning to detonate his explosives in the nearby town of Mora on Thursday, which is market day, but his plans were thwarted in Djakana where he was planning to spend the night.

"He was spotted by a member of Djakana's vigilance committee who tried to neutralize him" which caused the

kaboom

, she said, indicating that the man who tried to stop him was among the dead.

Djakana, which lies just a few kilometers (miles) from the Nigerian border, has been hit by a number of attacks, including one on June 30 in which 11 people were killed.

Another three

non-combatants were killed

and 20 others

maimed

in another

suicide kaboom

in Mora on August 21.

Mora is home to the headquarters of a multi-national force fighting Boko Haram
... not to be confused with Procol Harum, Harum Scarum, possibly to be confused with Helter Skelter. The Nigerian version of al-Qaeda and the Taliban rolled together and flavored with a smigeon of distinctly Subsaharan ignorance and brutality...
, which groups troops from Cameroon, Nigeria, Chad and Niger.

Boko Haram's seven-year insurgency has killed at least 20,000 people in Nigeria and border areas of neighboring Niger, Chad and Cameroon.

It has also left more than 2.8 million homeless, fleeing attacks by

murderous Moslems

who have ransacked villages across the poverty-stricken region.
Posted by: trailing wife || 09/23/2016 02:24 || Comments || Link || E-Mail|| [135 views] Top|| File under: Boko Haram
Arabia
Local Yemeni al Qaeda leader killed in US drone strike
[Ynet] A

big shot

of Yemen's al Qaeda branch was killed on Thursday in a raid by a US drone strike in central Yemen, an official of the exiled government of President Abd-Rabbu Mansour Hadi said.

The official said Abdallah al-Sanaani, a regional commander in Al Qaeda in Arabian Peninsula (AQAP), was killed along with his bodyguard while travelling in a vehicle in the al-Sawma'a district of Abyan
...a governorate of Yemen. The region was a base to the Aden-Abyan Islamic Army terrorist group until it dropped the name and joined al-Qaeda. Its capital is Zinjibar. In March 2011, al-Qaeda in the Arabian Peninsula declared the governate an Islamic Emirate after seizing control of the region. The New York Times fastidiously reported that those in control, while Islamic hard boyz, are not in fact al-Qaeda, but something else that looks, tastes, smells, and acts the same. Yemeni government forces launched an effort to re-establish control of the region when President-for-Life Saleh was tossed and the carnage continues...
province.

"He was killed, along with an escort, and the vehicle was completely burned," the official, who asked not to be named, told

Rooters

.
One security official said jihadists had recently sought refugee in the vicinity following military operations against the

turbans

in nearby Hadramawt, Abyan and restive Lahj


... a Yemeni governate located in the southwestern corner of the Arabian Peninsula. It is the stomping grounds on the southern secessionist al-Harak movement


provinces.
Posted by: trailing wife || 09/23/2016 00:00 || Comments || Link || E-Mail|| [143 views] Top|| File under: al-Qaeda in Arabia
25 die in Soddy airstrike in Hodeida, Sanaa
Al-Manar


Saudi-US aggression committed on Wednesday an appalling massacre when the aerial bombardment targeted the Indians Market in Al Hawak District in Hodeida Directorate, killing a25 Yemenis, medical sources reported.

Revolution Hospital in Hodeida has made a distress call to citizens to donate blood for the wounded.

The horrific massacre comes after two ceremonies were held in the province, the first was on the occasion of Eid Al-Ghadeer, and the second was to commemorate two years of Sep. 21 Revolution. Both ceremonies were featured by the participating mass crowds.

In Sanaa, 9 people were martyred, including women and children, and six others were wounded during a Saudi-led coalition air raid on a civilian house in Mashraqa village in Razih Directorate.

Saudi Arabia is facing repeated criticism from rights groups and the international community over civilian casualties in the coalition's military campaign against Yemen that was launched in March 2015.

More than 6,600 people, mostly civilians, have been killed by the Saudi-led war on the poorest Arab country, according to UN figures.
Posted by: badanov || 09/23/2016 00:00 || Comments || Link || E-Mail|| [129 views] Top|| File under:
Gunmen abduct US teacher in Sanaa
Gotta generate hard cash somehow


DUBAI: Gunmen abducted an American teacher on Tuesday from an English language school in Sanaa, witnesses said, in the latest of a series of kidnappings of foreigners.

Armed men in civilian clothes entered the school and forced the teacher into their car as bewildered colleagues and students looked on.

"We were shocked when the armed group entered the building. They got to his office and took him to an unknown location," a Yemeni teacher at the school said.

"We are aware of reports of US citizens being held in Yemen. Privacy considerations prevent us from commenting further on this case," a US State Department spokeswoman told Reuters.

Meanwhile, heavy fighting between Yemeni government forces and Iran-backed Shiite Houthis for control of the heights overlooking the Bab Al-Mandab strait has left 17 combatants dead, the loyalist commander said Wednesday. "We launched an offensive which enabled us to recapture two mountains," General Fadhl Hassan said.

Sounds like the kidnapping victim is hosed
[AlArabiya] Yemeni militias and their allies charged Thursday that an American detained in the capital this week had provided target coordinates for air strikes by their foes in a Saudi-led coalition.

Masked gunmen wearing the uniform of the militias' national security service seized Peter Willems on Tuesday from the principal's office of the Exceed Language Center he heads.

Students described scenes of panic as he was hauled off without any immediate explanation.

"Here is the American spy Peter Willems, director of the Exceed Language Center," a member of the rebels' Revolutionary Committee, Nayef al-Qanes, tweeted alongside a photograph of the detained school head.

"He was arrested in Sanaa after it was established that he was providing coordinates" to the coalition, Qanes added.

The same accusation was levelled by a close aide of ousted president Ali Abdullah Saleh, whose supporters in the army helped the militias capture Sanaa in September 2014.

"He was providing information and coordinates to the coalition," tweeted Ibrahim Saryi, chief of staff of Saleh's powerful son Ahmed.

Willems is not the first American to be detained by the militias.

In April, a US citizen was flown out of Sanaa to Muscat after successful negotiations for his release by Oman, the only Gulf Arab state which is not part of the Saudi-led coalition battling the militias.

Last November, Oman evacuated three Americans who had been detained for spying by the militias.

And in September last year, Oman helped to negotiate the release of a Briton, two Americans and three Saudis.

Hostility to Washington has long been a key part of the rhetoric of the Houthis. They chant the same "Death to America" slogan at their rallies as used by the Shiite regime in Iran.

The hostility has increased since the Saudi-led coalition launched its military intervention in support of President Abedrabbo Mansour Hadi in March last year with reconnaissance and refueling support from Washington.

Western embassies have long since quit the capital, with most diplomats now based in neighboring countries.

Only a small number of idiot Westerners remain in Sanaa.
Posted by: badanov || 09/23/2016 00:00 || Comments || Link || E-Mail|| [202 views] Top|| File under:
Europe
Serbia arrests 16 for trafficking migrants to Western Europe
[AlAhram] Serbia has tossed in the slammer
Yez got nuttin' on me, coppers! Nuttin'!
16 people suspected of trafficking refugees from the Middle East, Asia and Africa, as part of increased efforts to stem the flow of illegal migrants colonists trying to reach Western Europe, the interior ministry said on Thursday.

In a statement, the ministry said all 16 suspects detained by police and state security agents came from the southern towns of Presevo and Bujanovac, just outside Macedonia.

"They facilitated illegal crossings of the border between Macedonia and Serbia and ... transfers through Serbia to EU countries," the statement said.

Serbia was at the centre of last year's migrant influx into Europe, when hundreds of thousands of people fleeing war in the Middle East journeyed up through the Balkans to reach sanctuary in the European Union


...the successor to the Holy Roman Empire, only without the Hapsburgs and the nifty uniforms and the dancing...


Over the summer, many migrants colonists have attempted the sea crossing from North Africa to countries such as

Italia

. But as autumn brings rougher seas, the land route through the Balkans may see a revival of activity.

More than 110,000 migrants colonists have passed through the country so far this year, with most heading north towards the border with Hungary, which Budapest sealed a year ago.

Around 7,000 migrants colonists are stranded in camps throughout the country, up from 4,000 in July. Many paid smugglers to reach Serbia from The Sick Man of Europe Turkey


...the only place on the face of the earth that misses the Ottoman Empire....


via Macedonia or Bulgaria.

Since its creation in July, a Serbian military and police task force that patrols the southern borders with Macedonia and Bulgaria has prevented around 8,000 migrants colonists from entering the country, Defence Ministry

front man

Jovan Krivokapic said.

"In the past two weeks, there's an increased pressure of migrants colonists on the Bulgarian border (with Serbia) where we frequently spot groups of over 50 people," he told

Rooters

.

A military and police patrol had found 24 migrants colonists from Afghanistan and Pakistain crammed in a van near the border with Bulgaria on Wednesday, Krivokapic said.

Late on Wednesday, Serbian prime minister Aleksandar Vucic said Belgrade could tighten its migrant policies. "We cannot become a parking lot for Afghans," news agency Tanjug quoted Vucic as saying at a conference in New York.

As well as cooperating with Hungary to stem the flow of migrants colonists, Serbia has sought technical help from

La Belle France

and Austria.
Posted by: trailing wife || 09/23/2016 02:24 || Comments || Link || E-Mail|| [165 views] Top|| File under:
The Grand Turk
Turkish artillery pounds Kurd positions near Tel Abyad
TEL ABYAD – The Turkish army on Thursday targeted headquarters of the Kurdish YPG forces near the Syrian border city of Tel Abyad.

Security headquarters of the People's Protection Units (YPG) were exposed to artillery bombardment by the Turkish military forces in the vicinity of Tel Abyad in the northern countryside of Raqqa Governorate.

"The Turkish forces bombed a YPG security centre at the Tel Abyad border crossing with heavy artillery on Thursday midnight," Kurdish YPG officer Habun Osman told ARA News.

Another attack by Turkey's military forces targeted a YPG security checkpoint in the town of Munbateh in Tel Abyad suburb. At least four kurdish fighters were injured by Turkish fire.

"If the international coalition won't take any action to stop Turkey's violations on the border, we will respond by force," the Kurdish official said.

The Kurdish YPG forces and allied factions of the Syrian Democratic Forces (SDF), backed by the US-led coalition, expelled militants of the Islamic State (ISIS) from Tel Abyad in June 2015.

This is not the first time for Turkey to target Syrian Kurds. The Turkish army has earlier launched more than 20 attacks on Kurdish positions in northern Syria, according to military sources. Most of the attacks targeted YPG-held areas in Aleppo, Kobane, and northern Raqqa.
Posted by: badanov || 09/23/2016 00:00 || Comments || Link || E-Mail|| [124 views] Top|| File under: Sublime Porte
India-Pakistan
India deploys heavy artillery along LoC
Days after suspected militants killed 18 Indian soldiers in Uri sector of held Kashmir, India deployed heavy artillery to front posts along the Line of Control (LoC), BBC Urdu reported Thursday.

Indian Prime Minister Narendra Modi spent most of the time in military operation room on Thursday where he oversaw troops' activities along LoC, reported BBC's correspondent in Srinagar, Riaz Masroor.

India has reportedly beefed up security in held Kashmir following Uri attack. New Delhi's move comes in the wake of military exercise by the Pakistan Air Force (PAF), which took place in northern areas of the country.

Foreign Office spokesperson Nafees Zakria on Thursday said the drills were a part of PAF's routine training. The spokesperson, however, added that Pakistan's armed forces were prepared to defend the motherland.

Top Indian defence officials told BBC on condition of anonymity that Indian Army has deployed heavy and light infantry along LoC. As of now, officials said, the army has deployed canons in Uri sector.

India, however, denies the reports that such weapons have been deployed to tackle any military escalation with Pakistan. According to Indian Army, the development is a part of routine exercise ahead of winter season.
Posted by: badanov || 09/23/2016 00:00 || Comments || Link || E-Mail|| [153 views] Top|| File under:
4 MQM affiliated robbers detained
KARACHI: Police on Thursday claimed to have arrested four suspects allegedly affiliated with Muttahida Qaumi Movement (MQM) who were allegedly involved in five murders and over 150 robberies at jewelry shops in the metropolis.

The suspects were also involved in multiple incidents of street crimes, said a senior police official.

The suspects were arrested by the police after an alleged encounter near St Marry School in the Raheem Shah Colony area of Mominabad.

"We have identified them as Mohammed Amjad alias Babu, Arshad Husain, Mohammed Shakir and Junaid Mehmood alilas Jimmy," said Karachi West SSP Pir Mohammad Shah.

The police official claimed the held suspects have 'confessed' to their involvement in five murders, including those of Awami National Party workers and over 50 robberies at jewelry shops and 100 incidents of mugging.

"Police recovered gold worth Rs30 million from their custody and also recovered 210 mobile phones," added the official.

Shah also claimed the held suspects were affiliated with MQM.
Posted by: badanov || 09/23/2016 00:00 || Comments || Link || E-Mail|| [137 views] Top|| File under:
Robbery suspect dies in encounter
FAISALABAD: A man who was allegedly handed over to police by locals after a thwarted shop robbery bid, was later killed in an 'encounter' on Wednesday at Jaranwala.

According to Jaranwala Saddar police, two motorcyclists were looting people at gunpoint on Faisalabad Road when police confronted them.

Seeing police, the robbers opened fire which was returned. As a result, one of the robbers was hit by a bullet and died on the spot, while the other managed to escape.

Locals, however, refuted the police claim, saying two robbers occupying a car came to an auto shop near Saleemi Park, Lahore Road. They said the shop owner offered resistance and raised an alarm, alerting other shopkeepers who overpowered one of the robbers, while the other fled the scene.

The shopkeepers subjected the robber to torture before handing him over to city police. They said they also had a footage of the robber being taken away in a police van.

However, later Jaranwal Saddar police claimed to have killed the suspect, identified as Allah Ditta of Sargodha, in an encounter.

Published in Dawn, September 22nd, 2016
Posted by: badanov || 09/23/2016 00:00 || Comments || Link || E-Mail|| [156 views] Top|| File under:
Iraq
The Beatings Will Continue: Iraqi Edition


ISIS imports expired food to sell in Mosul

(IraqiNews.com) Nineveh – Local officials in Nineveh province informed Iraqi News on Thursday, that ISIS is importing expired foodstuffs and selling them to the people of Mosul, while noted to the existence of cases of poisoning among citizens.

Sharing details the source said, "One of the survivors from ISIS grip in Mosul, who turned himself to the Iraqi security forces confirmed that there are cases of food poisoning due to expired foodstuffs imported by ISIS and sold to local residents " indicating that" This has led to the death of a number of residents. "

"There is a great fear of these materials; the citizen of Mosul are forced to buy them because of the acute shortage of food," pointing that "ISIS is using all the means to collect the largest possible amount of money before fleeing from the land of Mosul," further added the source seeking anonymity.

ISIS immolates 6 suspected spies in Mosul

[ARA News] DUHOK – Extremists of the Islamic State (ISIS) have burned six civilians to death in the city of Mosul in Iraq's northwestern Nineveh Governorate, after accusing them of 'spying', activists and eyewitnesses reported on Thursday.

The ISIS-led Islamic Police, also known as al-Hisba, arrested six young men in Mosul earlier on Tuesday. The ISIS leadership then accused them of leaking security information about the group's movements in Mosul to the Kurdish Peshmerga army and US-led coalition.

The Sharia Court of Mosul said in a statement that after "interrogations" the suspects "confessed to have been cooperating with the Peshmerga and the crusader coalition" against the so-called Caliphate.

"The Sharia Court called for the most brutal punishment for those six young men. ISIS militants burned them to death in public on Thursday evening," local media activist Abdullah al-Malla told ARA News.

The victims were charged with treason, according to the source.

"Hundreds of people witnessed the execution. Also, the victims' families were forced to watch their sons being burned to death," an eyewitness told ARA News, speaking on condition of anonymity.
Posted by: badanov || 09/23/2016 00:00 || Comments || Link || E-Mail|| [139 views] Top|| File under: Islamic State
Ninevah Nightmares: 40 die
Iraqi forces repel ISIS attack on villages near Qayyarah

(IraqiNews.com) Nineveh – Today, Nineveh Operations Command announced that the security forces killed 40 ISIS members, while they were trying to attack villages north of Qayyarah.

The Command said in a statement, "Forces from the army's 71st brigade managed at noon today to repulse an attack launched by ISIS at villages north or Qayyarah, killing 40 ISIS members."

"The attack didn't inflict any losses among the ranks of the security forces," the statement added.

ISIS to use oil burning oil tanks to block Mosul's capture


It worked so well for Saddam


(IraqiNews.com) Nineveh – Mosul residents revealed that ISIS dug a trench around the city, in preparation for an expected attack from the Iraqi army and the US-led coalition forces, and surrounded the city with oil tanks, to be set on fire and halt the advance of the Iraqi army.

ISIS is also digging tunnels underneath Mosul to stop the army's advance and shut down some neighborhoods, in addition to planting bombs and improvised explosive devices.

The attack on the city, which ISIS captured two years ago, is planned for next month. It would mark a major turning point in the fight against ISIS.

The chairman of the Joint Chiefs of Staff in the US-led coalition General Joe Dunford said, "We assess today that the Iraqis will have in early October all the forces marshaled, trained, fielded, equipped that are necessary for operations in Mosul."

Meanwhile, an Iraqi army official told media, "Suicide attacks are possible during the push into Mosul," adding that, "ISIS are prepared to fight to the last man in order to keep control over Mosul and that the preparations they are making will make the clash challenging."

"Besides challenging, it's likely to take its toll on the civilian population of Mosul, which was around two million people at the time ISIS took over," he added.

Earlier this week the Iraqi forces launched an offensive to liberate Sharqat from the ISIS control, which is seen as an important step before launching the liberation battles of Mosul.
Posted by: badanov || 09/23/2016 00:00 || Comments || Link || E-Mail|| [138 views] Top|| File under: Islamic State
Salahuddin Kombat Kourier: 160+ die (!)
Iraqi forces reach outskirts of Sharqat

(IraqiNews.com) Salahuddin – The Iraqi security forces on Thursday liberated the government complex as well as reached the outskirts of Sharqat.

Iraqi Defense Ministry said in a statement, " Sharqat liberation process has been launched from three directions with the participation of the Ninth Armored Division, backed by al-Hashed al-Shaabi fighters, the Air Force and army under the command of Salahuddin Operations. The process achieved significant progress during the first hours of its launch; the government complex and a number of villages were liberated and the security forces reached the outskirts of the district."

"The process is named after martyr Ali Eid al-Jubouri, where the military units were able to surprise the enemy and break its defense lines," the statement added.

160 ISIS Turbans have a Very Bad Day

(IraqiNews.com) Salahuddin – Nineveh Operations Command on Thursday announced that over 160 ISIS militants were killed in an airstrike conducted by the international coalition aircraft east of Sharqat.

Nineveh Operations Command said, "The international coalition aircraft this morning bombarded an ISIS gathering at al-Safina village, east of Sharqat district, killing over 160 ISIS militants."

"The bombardment also destroyed a large number of equipment, mechanisms and weapons belonging to the group," the statement added.

It may be mentioned that an army commander announced on Tuesday about the end of the first phase of the liberation operation of Sharqat, and the initiation of preparation of the second phase.

Iraqi forces claim they hold Sharqat

(IraqiNews.com) Salahaddin – The Joint Operations Command "J.O.C" has announced the liberation of Sharqat district completely, after a swift and unique battle.

The Joint Operations Command's spokesman Brigadier General Yahya Rasoul in a statement, said, "We congratulate you today with the news of liberating the district of Sharqat completely from the control of terrorism, here is a new Iraqi victory achieved in Sharqat under the supervision of the Commander in Chief of the Armed Forces and the planning and coordination of the Joint Operations Command.

"The liberation operations of Sharqat were launched under the leadership of Salahuddin operations commander Lt. Gen. Juma Enad and the participation of the 9th Armored Division, the 15th Division, the 16th Division of the Iraqi Army and the 51st Brigade of al-Hashed al-Shaabi forces and the support of the Air Force and Army Aviation, as well as the international coalition. Within 72 hours, our armed forces have fought a swift and unique battle resulted in the full liberation of Sharqat and raising the Iraqi flag over its governmental offices," Rasoul added.

More from ARA News
ERBIL – The Iraqi army forces announced on Thursday the "liberation" of the Sharqat District in Saladin Governorate from militants of the Islamic State (ISIS).

More than 160,000 civilians have been displaced from Sharqat due to the fighting between the Iraqi forces and ISIS militants.

"After months of heavy fighting against Daesh [ISIS] terrorists, the Iraqi army was able on Thursday evening to fully liberate Sharqat District," said Jamal al-Mukhtar, official spokesman of the Saladin Governorate.

Hundreds of ISIS militants were killed in the fight for Sharqat, an Iraqi army officer told ARA News. "In the coming days, the Iraqi troops will work on dismantling explosives left by Daesh in the District," he said.

This comes just one day after the Iraqi army cut off a major ISIS supply route between Sharqat District and Mosul city –main ISIS bastion in Iraq.

"This route was a key supply-line for Daesh [ISIS] terrorists in northern Iraq. It linked the Daesh-held major city of Mosul with the Sharqat District and the Baaj District," army commander Salim al-Jabouri told ARA News.
Posted by: badanov || 09/23/2016 00:00 || Comments || Link || E-Mail|| [140 views] Top|| File under: Islamic State
Anbar Antics: 4 die


4 villages captured on Baghdadi Island

(IraqiNews.com) Anbar – The commander of al-Jzeera Operations, Maj. Gen. Qassim Al-Muhammadi confirmed on Thursday that the Iraqi Army and tribal fighters liberated four villages in al-Baghdadi Island."

Mohammadi in a statement said, "The troops of the Seventh Division, al-Hashed al-Sha'bi forces and tribal fighters freed Jawaana, Jaba, al-Masira and al-Maamira villages to the north of al-Baghdadi Island, 90 km west of Ramadi."

"These villages were liberated after the killing dozens of ISIS members and destroying a number booby-trapped wheels, as well as dismantling hundreds of mines and improvised explosive devices," Mohammadi added.

2 areas near Ramadi captured; 4 ISIS Bad Guys die

(IraqiNews.com) Anbar – al-Hashd al-Shaabi Command in Anbar today announced liberating two areas between Heet and Baghdadi, west of Ramadi, and killing four ISIS members during the operation.

Tribal leader, Sheikh Qatary al-Samarmad said, "This morning, the security forces, backed by tribal fighters, liberated al-Jard and al-Taysa that are located between Heet and Baghdadi. Four ISIS members were also killed in the operation."

"The combat troops are now preparing to establish the floating bridge on the Euphrates River to link Baghdadi Island with Heet district, in order to break into the remaining areas that are still under ISIS control," Samarmad added.

Iraqi forces capture ISIS camp near Ramadi

(IraqiNews.com) Anbar – Al-Hashd al-Shaabi Command in Anbar announced liberating Bravo Camp in Ramadi Island and killing dozens of ISIS members.

The commander of the 5th brigade Colonel Jubair Rashid al-Delami said, "The joint security forces of the army, police and the 5th brigade, backed by the international coalition aviation and Iraqi Army Aviation liberated Bravo Camp near Ramadi and killed dozens of ISIS members."

Delami added, "The security forces raised the Iraqi flag over the buildings of Bravo Camp, and started to dismantle the improvised explosive devices that were planted in the main roads."

"The coming few hours will witness a notable victory against the ISIS and the security forces will advance to liberate other areas including Albu ali al-Jassim, Albu Ziab and Albu Assaf in northern Ramadi," he said.
Posted by: badanov || 09/23/2016 00:00 || Comments || Link || E-Mail|| [134 views] Top|| File under: Islamic State
Southeast Asia
Abu Sayyaf releases Indonesian hostage
[AFP] The Abu Sayyaf on Thursday freed an Indonesian sailor abducted at sea, days after the gunmen released a Norwegian captive and three other Indonesians. The militants turned over Herman Manggak to another group of Muslim gunmen who later handed him over to the authorities, a military statement said.

Manggak was seized from a boat at gunpoint in the Sulu Sea close to the Malaysian border with the Philippines. He was held for 50 days on the Philippine island of Jolo, a stronghold of the Abu Sayyaf who earlier Thursday turned him over to the Moro National Liberation Front.

The terms of his release were not disclosed, but the Indonesian ambassador to Malaysia said the gunmen initially had demanded RM10,000 for him after freeing two other crew members.
Posted by: ryuge || 09/23/2016 00:00 || Comments || Link || E-Mail|| [150 views] Top|| File under: Abu Sayyaf
21 Abu Sayyaf militants surrender in Basilan
[Anadolu] The Philippine military announced Thursday the surrender of 21 Abu Sayyaf militants on the troubled island province of Basilan. Colonel Thomas Cirilo Donato said in a statement that the 21 men surrendered and handed over their firearms in Sumisip town. He said, "The Abu Sayyaf members realized that fighting the government and enduring hard life in the mountains is a lost cause."

Last month, security forces seized two Abu Sayyaf fortified camps in the neighboring town of Tipo-Tipo after a weeks-long offensive that killed 45 militants and 16 soldiers.
Posted by: ryuge || 09/23/2016 00:00 || Comments || Link || E-Mail|| [155 views] Top|| File under: Abu Sayyaf
Syria-Lebanon-Iran
Turkey kills 40 ISIL militants in Syria after rockets hit its Kilis
Turkish soldiers killed 40 Islamic State of Iraq and the Levant (ISIL) militants in air strikes on the jihadists' positions in neighboring Syria, the military said in a statement on Sept. 22, hours after rockets from the ISIL-controlled spots hit Turkey's Kilis.

The positions where the ISIL fire came from was hit both in 20 air strikes and from the ground with rockets and howitzers, the military said in a written statement. The ISIL pits in Syria's Tungali and its surrounding were marked via Antpq-36 radars, it said.

According to the statement, the air strikes targeted ISIL elements in Bahvurtah, Tall Ar, Kadriş, Al Athariyah, Cakka and İdalat regions on the southwest of al Bab. One gun position, two buildings and one hand-made explosive belonging to the jihadist group were also destroyed in the air strikes, the military said on the 30th day of the operation.

It also added that Turkish artillery units fired 474 shots along with another 99 multiple rocket launcher fire to ISIL targets.

In addition, Turkish warplanes also conducted air strikes against five ISIL targets in Şuvayrin, Al Athariyah ve Tall Ar, destroying five buildings belonging to ISIL militants.
Posted by: Steve White || 09/23/2016 00:00 || Comments || Link || E-Mail|| [247 views] Top|| File under: Sublime Porte
100 Russian, Syrian airstrikes hit Aleppo
Tuesday night in the city of Aleppo was the most violent since the start of events in Syria, and the Syrian opposition announced that Russian and Syrian aircraft carried out more than 100 air raids on besieged eastern neighbourhoods in conjunction with unprecedented missile attacks and bombardments which led to the complete destruction of a large number of buildings. Dozens of civilians were also killed and wounded.

An AFP correspondent reporting from an eastern neighbourhood in Aleppo said that "These neighbourhoods were targeted by more than a hundred strikes that extended to the city and its suburbs after midnight on Wednesday morning and they lasted until dawn. This prevented residents from sleeping due to the intensity of the shelling". He added that the raids "did not stop until after it began to rain heavily in the morning".

The bombing that targeted the Sukkari neighbourhood in eastern Aleppo continued after midnight and completely destroyed a six-storey building. A resident of the neighbourhood called Abu Ahmed told the AFP correspondent, whilst he removed stones and broken glass from in front of a nearby building, that "There were only two brothers in the building. An hour before the bombing, I visited them and we drank tea together. One of them advised me to vacate my house on the fourth floor and move, with my family, to the lower floors because of the repeated aerial bombardment." He added that "An hour after I left, a missile attacked the neighbourhood and destroyed the entire building and killed the two brothers."

On his part, the military spokesman for the Fastaqim Kama Umirt group Ammar Saqqar told Asharq Al-Awsat that "Russian and Syrian aircraft intensified their raids on residential areas occupied by civilians in the besieged area in Aleppo. They used barrel bombs and missiles to kill as many people as possible". He also confirmed that the bombing targeted the neighbourhoods of "Al-Qatirji, Al-Mashhad, Salah Addin and Sukkari, amongst other neighbourhoods".

For the first time, the number of victims is unknown because the raids are ongoing. Saqqar said that "So far, we do not have accurate statistics about the number of victims but we do know that there are many, and there are still bodies under the rubble of four residential buildings that were completely destroyed." He continued by saying "The raids continue and every 10 minutes there is a strike, and this is taking place in a besieged area that does not have a sufficient stock of medicines". Saqqar continued by saying that hospitals in Aleppo are unable to accommodate the injured because most of them are out of service after Russian aircraft destroyed them. He also said that "Most of the wounded are being treated in the streets".
Posted by: badanov || 09/23/2016 00:00 || Comments || Link || E-Mail|| [484 views] Top|| File under: Govt of Syria
12 die in car bomb attack including Syrian opposition leader
A "minister" in Syria's opposition government was among at least 12 people killed in a car bomb attack in the south of the country on Thursday, the body's spokesman said.

ISIS claimed the attack in a statement on Telegram, saying one of its militants had detonated an explosive vest at an opposition meeting.

According to the opposition, the attack targeted a ribbon-cutting ceremony for a police station in Inkhil, in Syria's southern province of Daraa.

"Twelve people, including the (opposition) provisional government's local administration minister, Yaacoub al-Ammar, were killed" and dozens more were wounded, Shadi al-Jundi told AFP by telephone.

The victims included "opposition figures, rebels, and local officials", Jundi said.

In its online statement, ISIS identified the bomber as Abu Ayub al-Darawi and said there were nearly 50 casualties.

It said the attack was carried out inside "a meeting for the heads of apostasy in the city of Inkhil", killing "a number from top leaders of the apostasy".

"The outcome... was nearly 50 falling between those killed and wounded," it said.

The provisional government was formed in late 2013 and manages institutions in some rebel-held parts of Syria. It is led by Jawad Abu Hatab, elected by the opposition-in-exile National Coalition.

Daraa was the cradle of Syria's uprising in 2011, when demonstrators took to the streets to call for President Bashar al-Assad's ouster. The conflict has since evolved into a brutal multi-front war that has killed more than 300,000 people and forced millions to flee their homes.
Posted by: badanov || 09/23/2016 00:00 || Comments || Link || E-Mail|| [126 views] Top|| File under: Islamic State
Who's in the News
44
[untagged]
8
Islamic State
4
Sublime Porte
2
al-Shabaab
2
Abu Sayyaf
1
Govt of Syria
1
Govt of Iran
1
al-Qaeda in Arabia
1
Boko Haram
Bookmark
E-Mail Me
The Classics
The O Club
Rantburg Store
The Bloids
The Never-ending Story
Thugburg
RSS Links
Gulf War I
The Way We Were
Bio
Merry-Go-Blog
Hair Through the Ages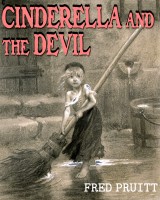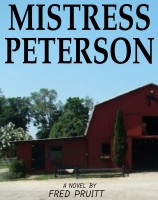 On Sale now!


A multi-volume chronology and reference guide set detailing three years of the Mexican Drug War between 2010 and 2012.

Rantburg.com and borderlandbeat.com correspondent and author Chris Covert presents his first non-fiction work detailing the drug and gang related violence in Mexico.

Chris gives us Mexican press dispatches of drug and gang war violence over three years, presented in a multi volume set intended to chronicle the death, violence and mayhem which has dominated Mexico for six years.
Click here for more information


Meet the Mods
In no particular order...


Steve White
Seafarious
Pappy
lotp
Scooter McGruder
john frum
tu3031
badanov
sherry
ryuge
GolfBravoUSMC
Bright Pebbles
trailing wife
Gloria
Fred
Besoeker
Glenmore
Frank G
3dc
Skidmark
Alaska Paul



Better than the average link...



Rantburg was assembled from recycled algorithms in the United States of America. No trees were destroyed in the production of this weblog. We did hurt some, though. Sorry.
54.209.202.123