Afghanistan
President Ghani and Hekmatyar Sign Peace Deal
[Asharq al-Aswat] The President of Afghanistan Ashraf Ghani

...former chancellor of Kabul University, now president of Afghanistan. Before returning to Afghanistan in 2002 he was a scholar of political science and anthropology. He worked at the World Bank working on international development assistance. As Finance Minister of Afghanistan between July 2002 and December 2004, he led Afghanistan's attempted economic recovery until the Karzais stole all the money. ..
signed a peace deal with one of the country's most notorious warlords
Gulbuddin Hekmatyar
... who used to be known in intelligence circles as The Most Evil Man in the World but who now seems merely run-of-the-mill evil...
yesterday. This is considered the final step before the implementation of an immediate cease-fire.

Ghani, surrounded by hundreds of Afghan officials and former warlords, signed an agreement paving the way for the Hezb-e-Islami, a faction led by Gulbuddin Hekmatyar, to take an active role in political life.

Despite his reverberating speeches about unity, Hekmatyar did not attend the signing but rather signed the agreement on Thursday via a video link into Kabul
...the capital of Afghanistan. Home to continuous fighting from 1992 to 1996 between the forces of would-be strongman and Pak ISI/Jamaat-e-Islami sock puppet Gulbuddin Hekmayar and the Northern Alliance, a period which won Hek the title Most Evil Man in the World and didn't do much for the reputations of the Northern Alliance guys either....
's presidential palace. The ceremony was broadcast live on television and was attended by high ranking representatives of the government and members of the Hezb-e-Islami group that Hekmatyar belongs to. The rebel group, which is the largest in the country, opposes international military intervention in Afghanistan and has fought international forces and the Afghan government since the US-led invasion in 2001.

One of the Hezb-e-Islami's conditions for signing the peace agreement was that all foreign forces leave the country. The agreement stipulates that foreign forces must leave the country according to a "reasonable schedule". According to the agreement, which the German Press Agency (DPA) obtained a copy of, the Hezb-e-Islami's agreement with the Afghan government provides immunity from prosecution for all members of the group, and the Afghan government must release imprisoned members of the Hezb-e-Islami within two months.


Posted by: Fred || 10/01/2016 00:00 || Comments || Link || E-Mail|| [526 views] Top|| File under: Hizb-i-Islami-Hekmatyar
10 die in Taliban bomb attack in Badghis
At least 10 Afghan civilians were killed in an explosion in the northwestern Badghis province of Afghanistan, local officials said Friday.

Provincial governor's spokesman Khalid Safi said the incident took place late on Thrusday in Qads district after a civilian vehicle struck an Improvised Explosive device (IED).

He said the vehicle carrying civilians was on its way from Langar area to the outskirts of the district when it struck an IED planted by the Taliban militants.

The Taliban militants group has not commented regarding the report so far.

Taliban insurgents and militants belonging to the other insurgent groups frequently use Improvised Explosive Device (IED) as the weapon of their choice to target the security forces but the ordinary civilians are often targeted in such attacks.

IEDs are considered as the main motive behind the growing casualties of the Afghan National Defense and Security Forces (ANDSF) besides contributing largely to civilian casualties.

The United Nations Assistance Mission in Afghanistan (UNAMA) in its latest report said the anti-government elements remain responsible for 60 percent of the civilian casualties with ground engagements continuing to cause the highest number of civilian casualties, followed by complex and suicide attacks and improved explosive devices (IEDs).
Posted by: badanov || 10/01/2016 00:00 || Comments || Link || E-Mail|| [144 views] Top|| File under: Taliban
Afghans launch new offensive in Kunduz
Security officials in Kunduz said the Afghan National Army (ANA) in collaboration with police force members have launched a large-scale military operation to clear Aqtash district of Taliban.

According to the officials, dozens of villages were cleared of the Taliban in the military operation and in addition to that, Taliban's key commander Mullah Ahmad Shah was killed in the offensive.

Aqtash, Gul Tepa and Kalbad districts were formed by President Ashraf Ghani last year.

The three districts were under the control of Taliban when President Ghani ordered to establish them; however, after heavy clashes since then, government have control over the districts.

Army officials in Kunduz said they have taken primary steps to retake the districts and clear the region of militants.

"Taliban's strongholds and weapons have been destroyed. Our fight is for peace," said General Amanullah Mobin, commander of Army Commando.

Reports indicate that Taliban suffered heavy casualties in the operation.

According to local officials, parts of Dasht-e-Archi, Qala-e-Zal and Khanabad districts are also under Taliban's control and heavy clashes are ongoing between security forces and militants in the areas.
Posted by: badanov || 10/01/2016 00:00 || Comments || Link || E-Mail|| [120 views] Top|| File under: Taliban
Africa North
Algeria says 5 Islamists killed in army operation
[AlAhram] Five armed Islamists were killed in an army operation in a mountainous region of southeast Algeria on Thursday, the defence ministry said.

An army unit

rubbed out

the "five terrorists" in Jebel Ouslati near the Batna region, around 450 kilometres (280 miles) from the capital Algiers, said the ministry.

It said arms and "a large quantity" of munitions were seized.

Algerian authorities use the term "terrorists" for armed Islamists who have been active in the North African state since a devastating civil war in the 1990s.

This year, at least 106 suspected Islamists have been killed in army operations in the east and south of the country, according to an AFP count compiled from official statements.
Posted by: trailing wife || 10/01/2016 02:28 || Comments || Link || E-Mail|| [112 views] Top|| File under: al-Qaeda in North Africa
Africa Subsaharan
14 soldiers killed in anti-Boko Haram operations: Niger
[AlAhram] Niger's army said Friday that 14 of its soldiers and scores of Boko Haram fighters had been killed during a multi-month sweep operation in the nation's southeast.

Defence ministry spokesman Colonel Moustapha Ledru told state television that "123 terrorists" had been killed and "a large quantity of arms recovered from the insurgents." It was not possible to independently verify this number.

Ledru said 14 soldiers were killed and 29 wounded in the joint operations with Chad's military took place between July and September 28.

They targeted the Diffa region, which lies just across the border from the Islamists' stronghold in northeastern Nigeria.

Ledru said the "terrorists" who had been killed had "infiltrated" into Diffa from Nigeria, adding that two fighters had been captured.

Boko Haram's seven-year insurgency has left at least 20,000 people dead in Nigeria and border areas of neighbouring Niger, Chad and Cameroon, and made more than 2.6 million homeless.

Attacks in Niger's Diffa region began in February 2015.
Posted by: trailing wife || 10/01/2016 02:28 || Comments || Link || E-Mail|| [133 views] Top|| File under: Boko Haram
Arabia
Houthi big turban killed, Yemeni army advances
[ENGLISH.ALARABIYA.NET] An Arab Coalition Arclight airstrike has killed an Iran-backed Houthi
...a Zaidi Shia insurgent group operating in Yemen. They have also been referred to as the Believing Youth. Hussein Badreddin al-Houthi is said to be the spiritual leader of the group and most of the military leaders are his relatives. The Yemeni government has accused the Houthis of having ties to the Iranian government, which wouldn't suprise most of us. The group has managed to gain control over all of Saada Governorate and parts of Amran, Al Jawf and Hajjah Governorates. Its slogan is God is Great, Death to America™, Death to Israel, a curse on the Jews ...
militia leader along with 10 others after targeting their convoy in the northwestern city of Saada, Al Arabiya News Channel reported on Friday, citing sources.

Without providing any further details, the sources said the leader was killed in Saada's Razah district located in the Burkan region.

Meanwhile,


...back at the bunker, his Excellency called the chief of staff and complained that the artillery was keeping him awake...


the Yemeni army has made advances in Taiz with about 20 militia members allied to the Houthis and deposed President President-for-Life Ali Abdullah Saleh


... Saleh initially took power as a strongman of North Yemen in 1977, when disco was in flower, but he didn't invite Donna Summer to the inauguration and Blondie couldn't make it...


killed and

maimed

after Arab Coalition Arclight airstrikes targeted their sites in the southwestern city.

Spokesman for Yemen's Military Council Gen. Mansour al-Hassani said that the country's national army was able to recapture al-Taba al-Sawoda, Tabat al-Khilwa, al-Munim Jabal in al-Dhabab region in Taiz.

Yemeni shells continue
Shelling from Yemeni militias killed a Saudi border guard and

maimed

three civilians including a Bangladeshi, the interior ministry said on Friday.

The Tuwal district of Jazan, on the Saudi frontier with Yemen, came under fire on Thursday afternoon, wounding the border guard corporal, a ministry statement said.

He died on the way to hospital.

Two Saudis and a Bangladeshi national were

maimed

by Houthis shelling of Tuwal the same day, the Civil Defense agency said in a separate statement.

More than 100 civilians and Soddy Arabia


...a kingdom taking up the bulk of the Arabian peninsula. Its primary economic activity involves exporting oil and soaking Islamic rubes on the annual hajj pilgrimage. The country supports a large number of princes in whatcha might call princely splendor. When the oil runs out the rest of the world is going to kick sand in the Soddy national face...


n soldiers have died in strikes and skirmishes along the frontier since a Saudi-led coalition intervened in Yemen


...an area of the Arabian Peninsula sometimes mistaken for a country. It is populated by more antagonistic tribes and factions than you can keep track of. Except for a tiny handfull of Jews everthing there is very Islamic...


on the side of the internationally-recognized government in March last year.

The coalition began air strikes after the Houthis and their allies, troops loyal to ex-president Saleh, overran much of the country.


Posted by: Fred || 10/01/2016 00:00 || Comments || Link || E-Mail|| [132 views] Top|| File under: Houthis
Yemeni forces continue fighting Soddys in al-Jawf
[AlManar] The Yemeni army and popular forces destroyed on Thursday a military armored vehicle belonging to Saudi-paid mercenaries in al-Jawf province, killing all aboard, a military official told Saba.

The operation occurred at Sabreen area in Khab and Shaf district.

Shelling from Yemeni popular committees killed a Saudi border guard, the Saudi interior ministry said on Friday.

The Tuwal district of Jizan, on the Saudi frontier with Yemen, came under fire on Thursday afternoon, wounding the border guard corporal, a ministry statement said.

He died on the way to hospital.
Posted by: badanov || 10/01/2016 00:00 || Comments || Link || E-Mail|| [118 views] Top|| File under: Houthis
Yemen top spook dies
Foto showing the Ministry of Silly Walks in action at the link


SANAA: Armed militants have gunned down a senior security official in the southern city of Aden, security officials say.

Col. Ali Awwad, head of intelligence in the Buraqa district, was shot dead while he was leaving his house on Friday. Gunmen fled the scene on a motorbike.

The killing came less than 24 hours after militants killed another top security official at the Aden airport. The Daesh affiliate in Yemen claimed responsibility on Twitter. The officials spoke on condition of anonymity because they were not authorized to speak to the press.
Posted by: badanov || 10/01/2016 00:00 || Comments || Link || E-Mail|| [137 views] Top|| File under: Islamic State
Europe
Belgium to expand security push beyond Molenbeek, cut foreign fighters off welfare
[HOT AIR] Ever since authorities in Belgium discovered that the terror cell that carried out the Paris attack (and the subsequent Brussels attack) was operating out of a Brussels neighborhood called Molenbeek, there has been a push to identify possible threats in the area. Now the Wall Street Journal reports that push is going to expand beyond Molenbeek into other parts of the city:

In the Brussels district of Schaerbeek, for example, terrorists rented two flats and prepared the bombs for both the Paris and the Brussels attacks.

"We focused on Molenbeek because of all the media attention at the time," Brussels Police Commissioner Luc Ysebaert said on the sidelines of the news conference. "The other districts--like Schaerbeek--will also get reinforcements, but from October on."

The government is in talks with six other Brussels districts about deploying additional officers, Mr. Jambon said.

The plan is to essentially go house to house in these neighborhoods and make sure no one inside has recently been to Syria and back.


" 'Ave you been to Syria, sir?"
"Mais non! Only to gay Paris."
"Thank you very much, sir. Sorry to disturb your tranquility."

Another effort will be to crack down on welfare fraud. It turns out some of the Paris attack planners were living off welfare while they planned the attack:


I am shocked. Truly I am.
Posted by: Besoeker || 10/01/2016 01:53 || Comments || Link || E-Mail|| [263 views] Top|| File under: Islamic State
Europe migrant colonist briefs
Serbian police arrest migrants who fled airport detention

[Ynet] Serbian police say they have arrested two migrants after they fled from detention at Belgrade airport. Police said Friday that the two Tunisians face charges of illegal border crossing and people-smuggling. They say the men escaped Thursday from temporary detention facilities at the airport. Local media reported migrants arrived on a plane from Tunisia and were not allowed into Serbia. Reports say they broke through the detention room wall.

Germany Revises Down 2015 Refugee Arrivals to 890,000

[AnNahar] Germany has revised down the number of asylum seekers it took in last year from 1.1 million to 890,000, Interior Minister Thomas de Maiziere said Friday. He also reported a sharp drop so far this year to 210,000 people seeking safe haven in the biggest EU economy as of last week.

De Maiziere cited new centralised figures that are more precise than previous anonymised first-registration data, which did not allow for people being counted multiple times or for those who had since left Germany. The minister said of the 890,000 arrivals last year -- equivalent to over one percent of the national population -- that "the number is still very high".

Berlin has also declared some states in the western Balkans and north Africa "safe countries of origin", making it harder for their citizens to obtain refugee status in Germany, and sought deals to speed up deportations of those refused asylum.

Morocco to Speed Up Repatriation of Illegals from Germany

[AnNahar] Morocco has agreed to streamline the procedures for the repatriation of citizens living illegally in Germany, the royal court said late on Thursday.

A wave of sexual assaults by migrants on New Year's Eve outraged German public opinion. Around 30 of the 73 suspects arrested were Moroccan.

Speaking in Vienna last weekend, Merkel said Europe needed to secure more deals with third countries on the repatriation of migrants who do not qualify for asylum.

"It is necessary to get agreements with third countries, especially in Africa... so that it becomes clear that those with no right to stay in Europe can go back to their home countries," she said.

The Akhbar Al-Yom newspaper reported on Friday that the more than 10,000 repatriation cases were to be considered but the interior ministry said the figure was erroneous as no precise data existed.

Bulgaria Bans Full-Face Islamic Veil

[AnNahar] Bulgaria's parliament approved on Friday legislation outlawing face-covering Islamic veils in public, joining a small number of EU countries as debate rages across Europe about religious freedoms.

The law "bans wearing in public clothing that partially or completely covers the face", referring to the burqa or the more common niqab. Infringements carry fines of 200 leva (103 euros, $114), rising to 1,500 leva for repeated offenses.

Bulgaria's mostly centuries-old Muslim community, dating back to conversions during Ottoman times, makes up around 13 percent of the population, mostly in the Turkish minority. Muslim women in Bulgaria have generally worn just a simple scarf to cover their hair.

But recently there has been a small rise in the number of women wearing the niqab among ultra-conservative Muslim communities of the Roma minority. The often impoverished and marginalized Roma make up just under 10 percent of Bulgaria's population, around a third of whom are Muslim. Several Bulgarian towns had already banned the niqab at local level.

The legislation was approved despite opposition from the MDL Turkish minority party which accused the other parties of "sowing religious intolerance".

France and Belgium have both banned the burqa or niqab and Switzerland's lower house this week narrowly approved a draft bill on a nationwide ban. In August Germany's interior minister came out in favor of a partial ban. France was also this summer embroiled in a row over bans on the burkini, a full-body Islamic swimsuit, in resorts around the Riviera. A poll published earlier this month showed Britons to be strongly in favor of a burqa ban.
Posted by: trailing wife || 10/01/2016 00:16 || Comments || Link || E-Mail|| [135 views] Top|| File under:
Spain: Former Gitmo Detainee Sentenced to 11.5 Years for Al-Qaeda Recruitment
[BREITBART] A former Guantánamo prisoner released in 2006 after he was extradited to Spain has reportedly been sentenced to 11 1/2 years in prison by Spanish court for leading a recruiting cell for al-Qaeda out of the European country's capital.

In 2005, Lahcen Ikassrien, a 48-year-old Moroccan, was extradited to Spain from the U.S. military prison in Guantánamo Bay, Cuba, where he was taken after being tossed in the calaboose
Drop the rosco, Muggsy, or you're one with the ages!
in Afghanistan four years earlier for fighting for al-Qaeda ally the Taliban.

In Spain, he claimed he was tortured at the Guantánamo facility, also known as Gitmo, and was released in 2006 after a court determined there was not enough evidence to affiliate him with al-Qaeda.

According to the most recent U.S. government statistics, nearly 30 percent of Gitmo prisoners who have been liberated are either confirmed or suspected of having returned to terrorist activities.

This week, Ikassrien was found guilty of leading a cell out of Spain's capital Madrid that provided recruits to Syria for the terrorist groups Islamic State
...formerly ISIS or ISIL, depending on your preference. Before that al-Qaeda in Iraq, as shaped by Abu Musab Zarqawi. They're very devout, committing every atrocity they can find in the Koran and inventing a few more. They fling Allah around with every other sentence, but to hear the pols talk they're not really Moslems....
(ISIS/

ISIS

) and Jabhat al-Nusra


...formally Jabhat an-Nusrah li-Ahli al-Sham (Support Front for the People of the Levant), also known as al-Qaeda in the Levant. They aim to establish a pan-Arab caliphate. Not the same one as the Islamic State, though .. ...


when both were operating under the al-Qaeda umbrella.

"The court also sentenced eight members of the cell -- six Moroccans, an Argentinian and a Bulgarian -- to eight years in jail for membership of a terrorist organization," reports Agence

La Belle France

-Presse (AFP).

"The accused had full knowledge that the jihadist groups Jabhat al-Nusra and the Islamic State of Iraq and the Levant


... the current version of al-Qaeda in Iraq, just as blood-thirsty and well-beloved as the original...


were jihadist structures under the umbrella of al-Qaeda," the court reportedly said in its ruling.

It added that the cell "recruited, radicalized, indoctrinated and then sent jihadist volunteers" to Syria for the two groups between 2011 and June 2014 when police disbanded it.

While the Islamic State broke off from al-Qaeda in February 2014, al-Nusra recently claimed to have cut ties with the group and changed its name to Jabhat Fateh al-Sham


...formerly al-Nusra, the current false nose and mustache of al-Qaeda in the Levant...


(JFS). Some analysts have dismissed JFS' break with al-Qaeda as a feint.
Posted by: Fred || 10/01/2016 00:00 || Comments || Link || E-Mail|| [159 views] Top|| File under: al-Qaeda
The Grand Turk
1 Killed, 2 Wounded in Bomb Attack in Southeast Turkey
[AnNahar] The Sick Man of Europe Turkey


...the only place on the face of the earth that misses the Ottoman Empire....


's state-run news agency


...and if you can't believe the state-run news agency who can you believe?...


says Kurdish rebels have detonated a

roadside kaboom

in southeastern Turkey as a military vehicle was passing by, killing a village guard and wounding two soldiers.

Anadolu Agency, citing unnamed military sources, says the attack occurred on a highway in Sirnak province, near the border with Iraq.
Posted by: trailing wife || 10/01/2016 02:28 || Comments || Link || E-Mail|| [112 views] Top|| File under: Sublime Porte
Erdogan: State of Emergency Will be Extended by Three Months
[Asharq al-Aswat] The Turkish President Recep Tayyip Erdogan


... Turkey's version of Mohammed Morsi but they voted him back in so they deserve him...


said that the Turkish government has proposed to extend the state of emergency by an extra three months at the recommendation of the National Security Council.

At a meeting with officials responsible for neighbourhoods and cities on Thursday, Erdogan stressed that the state of emergency is important and does not affect the lives of citizens. He added that there is no reason for the decision to be criticised and stressed that the extension of the state of emergency is in The Sick Man of Europe Turkey


...the only place on the face of the earth that misses the Ottoman Empire....


's best interests.

Erdogan said cleansing the state of terrorist is a complex issue to a certain extent, and believes that the original three-month state of emergency that was declared after the failed July 15 coup attempt was not sufficient. He added that the National Security Council recommended that the government extend it by a further three months in an extraordinary meeting that it held on Wednesday evening. He also pointed out that

La Belle France

has extended the state of emergency in stages to a year and did not ask anyone in the world about it, indicating the possibility of extending the state of emergency in Turkey to 12 months.

The Turkish National Security Council recommended that the state of emergency that was declared in the country against the backdrop of the failed coup attempt that took place in mid-July be extended at an extraordinary meeting chaired by Erdogan that lasted for several hours.


Posted by: Fred || 10/01/2016 00:00 || Comments || Link || E-Mail|| [316 views] Top|| File under: Sublime Porte
India-Pakistan
Four militants arrested; grenades recovered
[DAWN] MULTAN: The Counter-Terrorism Department (CTD) arrested four militants near the railway station on Thursday and seized eight grenades from them. Ammunition was later defused by the bomb disposal squad. CTD sources said the arrested people were Pashtu speaking.
Posted by: Fred || 10/01/2016 00:00 || Comments || Link || E-Mail|| [113 views] Top|| File under: TTP
Reports from the Pak front line
Speaking from the front a Pakistan military official said Pakistan responded well to the Indian aggression and rejected the surgical strikes claim.

"Attack was on my company. By the grace of God we have responded aggressively. And push them back in their territory. Killing 6 of them confirm reports. And we lost a one brave son of soil," he said.

Another official, defending the motherland along the LoC, said Indian claim of surgical strikes – were unfounded. "Dare not. It was not even a good ceasefire violation by LoC standards. We are waiting for them for so many days," he added.

The officials said the Indians tried at four places. "In my area, they were spotted while still 1500 metres inside their area. We blasted them well and proper and they ran back. In other sectors also, they were spotted much earlier. Thereafter, they settled for just an exchange of fire from a distance only. At one place, they were halted right at the LoC from where they ran back like jackals. Our casualties were due to mortar fire," one official said.

Separately, a military official said: "I am at chhamb. They did nothing. Initially, they tried to cross LoC but we detected them well inside their territory and held them right in their tracks. They ran back leaving many dread bodies on the LoC. On our side, there are only two Shaheeds (martyrs) due to mortar fire. No Indian could dare to set foot on our homeland."

Another military official said: "We have their eight dead bodies lying on the LoC opposite Tatta pani. They can even lift them from there. Making totally false claims. Very soon, they will be shamed as we will bring undeniable proofs."

Published in The Nation newspaper on 30-Sep-2016
Posted by: badanov || 10/01/2016 00:00 || Comments || Link || E-Mail|| [133 views] Top|| File under: Govt of Pakistan
Six bodies recovered from Balochistan's Panjgoor district
QUETTA: Six bodies were recovered by Levies personnel in Balochistan's Panjgoor district on Friday evening.

The bodies, bearing bullet wounds, were found in the Parom area of the district, said security officials.

"All six bodies were recovered from a house in the area," said a Levies official while talking to DawnNews.

Levies personnel moved the bodies to the district headquarter hospital for postmortem. Levies personnel have started an investigation into the incident.

Motive behind the incident could not be ascertained, added the Levies official.

Militants have conducted attacks against security forces and national installations in Balochistan, which has been plagued by an insurgency and growing sectarian killings for more than a decade.
Posted by: badanov || 10/01/2016 00:00 || Comments || Link || E-Mail|| [115 views] Top|| File under:
Karachi kop dies in prison escape
KARACHI: At least one police official was killed and another critically injured when two unidentified assailants opened fire upon a police vehicle in a bid to free prisoners on Friday.

The incident took place in the Baloch Colony area of the metropolis.

The prisoners, identified as Mohammad Imtiaz and Abdul Malik were arrested from Korangi, and were involved in the murder of a police constable.

The under-trial prsioners were being transported back in a private vehicle after attending court proceedings in an anti-terrorism court (ATC).

Assailants also snatched the official weapons of the police officials before fleeing the scene of the incident.

The police officials were shifted to Jinnah Postgraduate Medical Centre (JPMC) for treatment, where one was pronounced dead on arrival and the other is stated to be in critical condition.

Both suffered gunshot wounds to the head from close range.

Earlier in the month, two police officials were shot dead in the Defence Housing Authority (DHA).

"Suspects traveling in a car opened fire on two policemen," said SSP Karachi South Saqib Ismail Memon.

The armed assailants managed to escape from the crime scene immediately after the attack, he said.

The senior official said the policemen were shifted to Jinnah Postgraduate Medical Centre, where doctors pronounced them dead on arrival.


Posted by: badanov || 10/01/2016 00:00 || Comments || Link || E-Mail|| [130 views] Top|| File under:
Iraq
French jets in action as Mosul offensive force readies
[AlAhram] French jets blasted off from an aircraft carrier Friday to go into operation over Iraq as the international coalition builds up for the looming battle to win back djinn-infested Mosul
... the home of a particularly ferocious and hairy djinn...
from Islamic State
...formerly ISIS or ISIL, depending on your preference. Before that al-Qaeda in Iraq, as shaped by Abu Musab Zarqawi. They're very devout, committing every atrocity they can find in the Koran and inventing a few more. They fling Allah around with every other sentence, but to hear the pols talk they're not really Moslems....
jihadists.

Eight jets took off from the Charles de Gaulle in the eastern Mediterranean in the first operations since it left port in

La Belle France

on September 20, an AFP

news hound

on board reported.

French military officials refused to say whether the Rafale jets were to carry out air strikes or were on a reconnaissance mission.

But the return of the Charles de Gaulle to the region on its third mission since February 2015 is another sign of the steady build-up of forces for an offensive on Mosul, Iraq's second-largest city.

The United States is sending about 600 extra troops to Iraq to train local forces for an assault, Defence Secretary Ashton Carter said Wednesday. They will join 4,600 military personnel already in Iraq.

IS seized Mosul along with other areas of Iraq in June 2014, but Iraqi forces have since regained significant ground from the jihadists and are readying for an assault to retake Mosul with coalition air and artillery support.

The 24 planes on board the Charles de Gaulle triple

La Belle France

's bombing capacity in the region. Twelve French Rafale jets are already stationed in Jordan and the United Arab Emirates.

French jets have carried out more than 15,000 air strikes against IS targets in Iraq and Syria since 2014, which represents around five percent of the total undertaken by the US-led coalition.


So 30,000 is 10%... or 300,000 total...

US planes account for 80 percent of the strikes.


...or 240,000, an awful lot more than the less than 25 a day we were reporting here back when we were seeing such announcements, unless we count things differently than they do.

French Defence Minister Yves Le Drian said recently the carrier would help improve the coalition's information-gathering capabilities. It will "improve the information for the forces which will be given the task to win back Mosul," he said.

Around 500 French soldiers are based in Iraq, advising Kurdish peshmerga forces in northern Iraq and helping to train elite Iraqi army units.

The extra US forces announced this week will head to Qayyarah, a strategically key air base 40 miles (65 kilometres) south of Mosul that will help channel supplies and troops towards the city. They will also help increase the capabilities at the joint Iraqi-US Al Asad air base for night operations and operations in low visibility.
Posted by: trailing wife || 10/01/2016 02:28 || Comments || Link || E-Mail|| [167 views] Top|| File under: Islamic State
14 ISIS Turbans smoked in Kirkuk airstrikes
[ARA News] KIRKUK – At least 14 members of the Islamic State (ISIS) were killed in an airstrike in the Iraqi district of Hawija, west of Kirkuk, military sources reported on Friday.

In coordination with the Iraqi army forces, the US-led coalition bombed a major ISIS headquarters in Hawija.

Abu Nassir al-Zawbayi, the ISIS-commander of Hawija District, was killed along with 13 other militants in the airstrike.

"The targeted building was one of the confidential ISIS strongholds in the district. Our informers on the ground provided us with accurate information on this key location, and we expected al-Zawbayi to be there in the time of the air raid," Salim al-Jabouri, a commander in the Iraqi army, told ARA News.

"Killing al-Zawbayi is another victory for our forces against Daesh," the commander said, using an Arabic acronym for ISIS.

The official pointed out that a high level of coordination between the Iraqi Army, Kurdish Peshmerga forces and the international coalition "has led to major victories" in the anti-ISIS campaign.

"Daesh won't be able to resist for long, especially after suffering heavy losses in manpower and equipment in different parts of Iraq," al-Jabouri told ARA News.
Posted by: badanov || 10/01/2016 00:00 || Comments || Link || E-Mail|| [139 views] Top|| File under: Islamic State
Israel-Palestine-Jordan
IDF soldier moderately wounded in stabbing attack; assailant killed
[IsraelTimes] 24-year-old suffers injuries to upper body outside Qalandia checkpoint; some 200 Paleostinians riot near crossing


It's the weekend, and the lads are just looking for a bit of excitement.

An Israeli soldier was moderately

maimed

in a stabbing attack in the West Bank's Qalandiya area north of Jerusalem on Friday, a police spokeswoman said. She said the Paleostinian attacker was

rubbed out

by surrounding forces.

The 24-year-old IDF soldier was stabbed by a 28-year-old assailant who approached the Israeli checkpoint at Qalandiya on foot, officials said. the attacker was shot by both a soldier from the Military Police and a civilian security guard, and was killed.

The soldier suffered stab wounds to his upper body. He was treated at the scene by paramedics who then took him to Hadassah Ein Kerem Hospital in Jerusalem

The attacker was a Jerusalem native, according to AFP.

Some 200 Paleostinians were rioting at the Qalandia checkpoint an hour after the stabbing. Police said security forces at the checkpoint were using riot-dispersal means.

The Qalandiya checkpoint is the main crossing into the West Bank city of Ramallah.

Palestinian arrested for planning to attack IDF colonel in West Bank

[IsraelTimes] No injuries reported in incident southwest of Hebron; soldiers wrestle alleged would-be assailant to the ground

A Paleostinian man was jugged
Drop the rosco, Muggsy, or you're one with the ages!
after he approached a senior IDF officer while holding a knife, near the West Bank city of Hebron Friday afternoon, the army said.

The attacker approached the command vehicle of Col. Itzik Cohen outside the West Bank settlement of Negohot, southwest of Hebron, the army said. Soldiers wrestled the suspect to the ground and placed him under arrest. The soldiers did not use their firearms, and there were no injuries reported.

Cohen leads the Judea Regional Brigade, which is responsible for Hebron and the surrounding area.

The suspect, who has yet to be identified, was taken into custody for questioning, the army said.

On Wednesday, the

Hamas, always the voice of sweet reason,

terror group urged Paleostinians to hold a "Day of Rage" on Friday, coinciding with the state funeral of former Israeli president Shimon Peres, which was held on the same day. The call is meant to mark the one-year anniversary of the beginning of a wave of terror attacks, including stabbings and car-rammings throughout the West Bank and in Jerusalem, that launched in September 2015.

Posted by: trailing wife || 10/01/2016 02:28 || Comments || Link || E-Mail|| [121 views] Top|| File under: Hamas
Syria-Lebanon-Iran
Syrian Army, Allies Control Kindi Hospital, Handarat Camp in Rural Aleppo
[AlManar] Syrian army and allied forces managed on Friday to seize full control over Handarat camp in north Aleppo, and to reinforce their deployment in the area, Hezbollah Central Military Media bureau reported.

The national soldiers and allied troops continued their progress in Aleppo and took control over the Kindi Hospital, engaging with the armed groups and leaving their militants killed and wounded.
Posted by: badanov || 10/01/2016 00:00 || Comments || Link || E-Mail|| [129 views] Top|| File under: Govt of Syria
Syrian army advances in Aleppo
[ArabNews] BEIRUT: Syrian regime forces advanced in the battleground city of Aleppo Friday, backed by a Russian air campaign that a monitor said has killed more than 3,800 civilians in the past year.

The Doctors Without Borders (MSF) charity accused Syria's government and its ally Moscow of provoking a "bloodbath" in the city, saying the eastern rebel-held portion had become "a giant kill box."

Syria's army was advancing on two Aleppo fronts, as talks between key players Washington and Moscow — which back opposing sides in the war — appeared on the verge of collapse.
Continued on Page 49
Posted by: badanov || 10/01/2016 00:00 || Comments || Link || E-Mail|| [239 views] Top|| File under: Govt of Syria
Terror Networks
The Beatings Will Continue: Syrian Edtion


ISIS mutilates 2 in Raqqa

[ARA News] RAQQA – The Islamic State (ISIS) group amputated hands of two of its own militants on Friday, after accusing them of stealing.

Two members of the ISIS-linked Islamic Police, also known as al-Hisba, were charged with stealing a car and military equipment from a weaponry storage centre in Syria's northeastern Raqqa Governorate–a de facto capital for the ISIS self-declared Caliphate.

"The Islamic State publicly cut off the hands of the two Hisba members in central Raqqa on Friday evening," local media activist Hassan al-Raqawi told ARA News.

"They were caught in a stolen car earlier on Thursday. The Sharia Court said that the two suspects have also stolen military equipment that belonged to the Islamic State," the source reported, citing an ISIS member.

ISIS has called on the people of Raqqa to witness the public punishment.

"Hundreds of people gathered in the Market Square of Raqqa City and watched the chopping of the two men's hands," an eyewitness told ARA News.

According to activists, by punishing its own militants in public, ISIS tries to show the people of Raqqa that it won't allow any violations against its rules, not even such violations are committed by its own members.
Posted by: badanov || 10/01/2016 00:00 || Comments || Link || E-Mail|| [140 views] Top|| File under: Islamic State
Who's in the News
30
[untagged]
8
Islamic State
5
Sublime Porte
4
Govt of Pakistan
3
Houthis
2
Govt of Syria
2
Taliban
1
Govt of Iraq
1
Jamaat-e-Ulema Islami
1
Govt of Pakistain Proxies
1
Boko Haram
1
al-Qaeda
1
al-Qaeda in North Africa
1
Govt of Iran
1
Arab Spring
1
Lashkar e-Taiba
1
TTP
1
Hamas
1
Hizb-i-Islami-Hekmatyar
Bookmark
E-Mail Me
The Classics
The O Club
Rantburg Store
The Bloids
The Never-ending Story
Thugburg
RSS Links
Gulf War I
The Way We Were
Bio
Merry-Go-Blog
Hair Through the Ages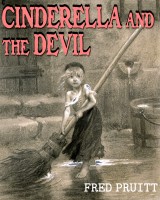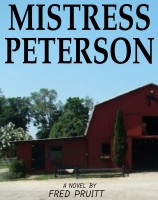 On Sale now!


A multi-volume chronology and reference guide set detailing three years of the Mexican Drug War between 2010 and 2012.

Rantburg.com and borderlandbeat.com correspondent and author Chris Covert presents his first non-fiction work detailing the drug and gang related violence in Mexico.

Chris gives us Mexican press dispatches of drug and gang war violence over three years, presented in a multi volume set intended to chronicle the death, violence and mayhem which has dominated Mexico for six years.
Click here for more information


Meet the Mods
In no particular order...


Steve White
Seafarious
Pappy
lotp
Scooter McGruder
john frum
tu3031
badanov
sherry
ryuge
GolfBravoUSMC
Bright Pebbles
trailing wife
Gloria
Fred
Besoeker
Glenmore
Frank G
3dc
Skidmark
Alaska Paul



Better than the average link...



Rantburg was assembled from recycled algorithms in the United States of America. No trees were destroyed in the production of this weblog. We did hurt some, though. Sorry.
34.234.76.59