Afghanistan
Taliban Block Roads Leading To Farah City
Members of Farah provincial council Tuesday reported that dozens of Taliban fighters have gathered around Farah city and plan to launch a coordinated attack on the provincial capital.
‎
Meanwhile, security officials in Farah have said that the security forces have started a large scale operation in an attempt to thwart such a plan and eliminate the insurgents.

Residents in the city have reported that dozens of families have fled their homes in their quest to escape a possible Taliban offensive.

Intense fighting has been ongoing between the security forces and the Taliban in Farah in the past eleven days.

Insurgents have also blown up a bridge connecting Herat-Farah and Farah-Kabul highways.

"At the moment, all roads to Farah, Farah Rod, and roads to Poshrod district which is connected to the center have been blocked, hundreds of Taliban militants have flocked from Farah, Helmand and Shindand district of Herat, we are concerned about the possible collapse of Farah like Kunduz," said Farid Bakhtor, a member of Farah provincial council.

"Taliban are deployed in Kanask area alongside the road and they stop the cars, they have raised their flag and are searching for those working with the government," said Noor Mohammad , a resident of Farah.

"The area where we are deployed is called Soor and it is part of Farah city; last night around 9:00 pm the Taliban entered into the village and asked the villagers to flee the village so that they are not harmed during the war with the security forces," said Qasim, an Afghan national police officer in Farah.

"Some of our neighbors can't accept our country is moving towards progress and development particularly Iran, after reports surfaced about the construction of the dam, Iran has escalated the war in Farah," said Dadullah Qane, a member of Farah provincial council.

Amid concerns over the collapse of the province to the Taliban, meanwhile Raz Mohammad Oryakhail, the commander of 207 Zafar army regiment in Farah has said that the security forces have pushed back the Taliban from parts of Farah city in the north, adding that at least 100 insurgents were eliminated during the battles.

"Enemy forces have been pushed back from the operation zone, a massive toll has been inflicted on the enemy and Farah highway is completely opened for traffic," he said.

"Our responsibility is to defend the nation and the country, it is an obligation and we are determined to do this," Farah governor Mohammad Asif Nang said.

Reinforcements and air power have been sent to the area to help the security forces in their campaign against the Taliban.

Video report at the link
Posted by: badanov || 10/05/2016 00:00 || Comments || Link || E-Mail|| [153 views] Top|| File under: Taliban
Baghlan Residents Take Up Arms To Defend Pul-e-Khumri City
Youths, schoolteachers, university lectures and tribal elders have all taken up arms in Pul-e-Khumri city in order to support the security forces and defend their city if attacked.

"The Pul-e-Khumri residents have gathered and are ready to support security forces and will not let the enemy enter the city," said Dr. Nasim, a tribal elder in Baghlan.

"The people will not let the Taliban enter Pul-e-Khumri city as they (residents) have created a big barrier against them," said Azizurrahman Sakhizada, a university lecturer.

"Our presence will not let the Taliban have an eye on Pul-e-Khumri city. We will not leave our forces alone," said Abdul Rauf, a school teacher in the city.

Meanwhile, a number of youths in the city continue to play their favorite sports while the war is said to be close to their region.

"The situation in Kunduz is not good, but we are not taking it seriously and we will continue our normal life," said Jawed a local resident.

Another resident, Ferdaus, said: "The war is ongoing in Baghlan and Kunduz and people are concerned about it, but we continue our sports and we call on government to end the war and ensure peace in the country."
Posted by: badanov || 10/05/2016 00:00 || Comments || Link || E-Mail|| [125 views] Top|| File under: Taliban
56 ISIS militants killed in Nangarhar operations, local officials claim
[Khaama (Afghanistan)] At least 56 loyalists of the Islamic State
...formerly ISIS or ISIL, depending on your preference. Before that al-Qaeda in Iraq, as shaped by Abu Musab Zarqawi. They're very devout, committing every atrocity they can find in the Koran and inventing a few more. They fling Allah around with every other sentence, but to hear the pols talk they're not really Moslems....
of Iraq and Syria (ISIS) terrorist group were killed in the latest operations conducted in eastern Nangarhar


The unfortunate Afghan province located adjacent to Mohmand, Kurram, and Khyber Agencies. The capital is Jalalabad. The province was the fief of Younus Khalis after the Soviets departed and one of his sons is the current provincial Taliban commander. Nangarhar is Haqqani country..


province of Afghanistan, local officials said Tuesday.

The provincial police commandment in a statement said the

gunnies

were killed as a result of the joint operations conducted in Achin district.

The statement further added that the operations were conducted with the support of air power as well as the ground forces targeting the

gunnies

of the terror group in Pekha district.

Several foreign

holy warriors

were also among those killed, the statement said, adding that some weapons and ammunitions along with explosives were seized during the operations.

The loyalists of the Islamic State of Iraq and Syria (ISIS) terrorist group have not commented regarding the report so far.

The Afghan forces as well as the US forces based in Afghanistan are regularly conducting counter-terrorism operations to root out the loyalists of the terror group who are attempting to expand foothold in the country.


Posted by: Fred || 10/05/2016 00:00 || Comments || Link || E-Mail|| [109 views] Top|| File under: Islamic State
Clashes underway in Helmand's Khanshin amid reports of district fall
[Khaama (Afghanistan)] Heavy

festivities

are underway in Khanshin district of southern Helmand


...an Afghan province populated mostly by Pashtuns, adjacent to Injun country in Pak Balochistan...


province amid reports the control of the district has fallen to the Taliban

Death Eater

s.

A local official in Khanshin said the Taliban

bully boyz

have captured some parts of the district during the

festivities

in the early hours of Tuesday morning.

A provincial council official also confirmed that most parts of the district have fallen to the control fo the Taliban

Death Eater

s.

The official further added that the Taliban

bully boyz

are close to capture the control of the district administrative compound.

The Taliban

bully boyz

launched a similar attack on Khanshin district late in the month of July this year which forced the Afghan forces to deploy more forces to repulse the Taliban attack.

The Taliban

bully boyz

have long been attempting to seize full control of Helmand province as the Afghan officials are saying that the group is attempting to turn the province into its strategic compound.

The officials were earlier saying that the Taliban group is looking to shift the group's leadership currently based in Quetta city of Balochistan



...the Pak province bordering Kandahar and Uruzgun provinces in Afghanistan and Sistan Baluchistan in Iran. Its native Baloch propulation is being displaced by Pashtuns and Punjabis and they aren't happy about it...


province of Pakistain.

The Afghan officials have long been criticizing Pakistain for allowing the Afghan

Death Eater

groups, including the notorious Haqqani terrorist network to use its soil for plotting and coordinating attacks in Afghanistan.

According to the Afghan officials, the leadership councils of both the Taliban and the Haqqani network
are based in Quetta and Beautiful Downtown Peshawar


...capital of Khyber Pakhtunkhwa (formerly known as the North-West Frontier Province), administrative and economic hub for the Federally Administered Tribal Areas of Pakistan. Peshawar is situated near the eastern end of the Khyber Pass, convenient to the Pak-Afghan border. Peshawar has evolved into one of Pakistan's most ethnically and linguistically diverse cities, which means lots of gunfire.


cities of Pakistain.

More from Tolo News

Members of Helmand provincial council on Tuesday voiced concern over the fall of Khanshin district to the Taliban, terming it the fall of the entire province.

Local officials earlier confirmed the fall of the district to the Taliban and said that security forces have been evacuated from the district and dispatched to other volatile regions in the province.

"Provincial leaders decided to withdraw security forces from Khanshin and deploy them in areas which are important, the Taliban entered the district after the pullout of the security forces," said Omar Zuwak, spokesman for Helmand governor.

Helmand provincial council has said that the fall of Khanshin could have implications on the security of Helmand.

"The fall of Khanshin district is quite dangerous, Taliban are able to regroup from this district," said a member of the provincial council Majid Akhundzada.

"We do not understand why the local officials decided this, this is quite dangerous and we don't understand what will happen next," said Baryalai Nazari, member of Helmand provincial council.

"Lashkargah city faced fierce fighting last night, both the security forces and the Taliban suffered casualties during the battles," a resident of Lashkargah Niaz Gul said.

In addition residents in Helmand have raised concerns over the growing battles in suburbs of provincial capital Lashkargah.

This comes after the Taliban ambushed police officers near Lashkargah on Monday night, killing at least 10 and wounding many others.
Posted by: Fred || 10/05/2016 00:00 || Comments || Link || E-Mail|| [123 views] Top|| File under: Taliban
Questions over Afghan defences as troops clear Kunduz city
[ENGLISH.ALARABIYA.NET] Afghan forces regained control of most of the northern city of Kunduz on Tuesday amid sporadic fighting, officials said, as questions arose over how Talibs once again managed to penetrate the city's defences.

The US military in Kabul
...the capital of Afghanistan. Home to continuous fighting from 1992 to 1996 between the forces of would-be strongman and Pak ISI/Jamaat-e-Islami sock puppet Gulbuddin Hekmayar and the Northern Alliance, a period which won Hek the title Most Evil Man in the World and didn't do much for the reputations of the Northern Alliance guys either....
said that a "robust" group of special forces, as well as aircraft, were positioned near the city to provide support to Afghan soldiers should the need arise.

Insurgents slipped past government forces early on Monday and occupied or attacked central areas of Kunduz, almost exactly a year after they briefly captured the city in one of their biggest successes of the 15-year war.

Social media accounts linked to the Taliban, which taunted Afghan forces and their Western backers throughout Monday's attack, said fighters were still inside Kunduz on Tuesday, with "

festivities

ongoing" and government troops "on the run".

The attack in Kunduz, along with Taliban gains in areas of Helmand


...an Afghan province populated mostly by Pashtuns, adjacent to Injun country in Pak Balochistan...


and Uruzgan where they also threaten

historic provincial capital

s, has underlined the group's growing strength and exposed weaknesses in Afghanistan's defences.

Government representatives are meeting international donors in Brussels this week to try to secure billions of dollars in additional aid.

Did police run away?
Questions dogged

Afghan cops

on Tuesday, with the US military reporting it saw little evidence of significant fighting as the Taliban moved in.

Some witnesses said many police had abandoned checkpoints without firing a shot, a month after a similar scene played out during a Taliban raid on the

historic provincial capital

of Uruzgan province, Tarin Kot.

"The police did not fight yesterday," said Commander Ali, a local militia chief who, like many Afghans, only goes by one name. "Some fought in a few places, but a majority of them escaped without any resistance."

He estimated that about 200 Taliban attackers quickly sent thousands of security personnel, mostly police, fleeing to the army base near the city's airport.

That account was supported by another local police commander, who said

big shot

ship had failed to back up those

coppers

who did fight, while the army arrived after the fact.

Posted by: Fred || 10/05/2016 00:00 || Comments || Link || E-Mail|| [126 views] Top|| File under: Taliban
Africa North
5 die in Benghazi artillery attack
Benghazi, 4 October 2016:

Five people were killed today when two buildings in Benghazi's Sidi Hussein district were shelled today, one of them the army's financial administration building, the other a nearby apartment block not far from the former Tibesti hotel.

Sixteen other people were injured in the terrorist attack, 12 of whom were rushed to the city's Jalaa Hospital. Of these two are said to be in a critically condition. Most of the others suffered minor injuries and were allowed home.

Of the five killed, two are Egyptians, two Libyans, and one a Sudanese. One of the Libyans has been named as Ahmed Al-Awami, the imam at the mosque in administration building and said to be "elderly". The other Libyan who died has been named as Saleh Nagaz.

The son of one of those wounded told the Libya Herald his father was outside their apartment building at the time and had subsequently explained to him that that he had seen two of the neighbours killed as they sheltered in a doorway at the time. The son added that nine neighbours had been injured.

Damage to the front of the apartment block (Photo: Libya Herald)
The shelling is believed to have been carried out by members of the Benghazi Revolutionaries Shoura Council and there are suggestions that it may have been in retaliation for air strikes by the LNA on Ganfouda.

Police have ordered people in nearby buildings to evacuate the area.
Posted by: badanov || 10/05/2016 00:00 || Comments || Link || E-Mail|| [125 views] Top|| File under:
Foreign airstrike kills entire families in Benghazi
[Libya Observer] A foreign warplane conducted Arclight airstrikes on besieged Ganfouda neighbourhood of Benghazi late on Monday leaving two families dead, Saraya Media has reported.

The media outlet of Benghazi Shura Council said the Arclight airstrike targeted a residential building and led to the killing of 7 civilians from the two families, one Libyan and the other Egyptian.

"A Libyan woman and her three children were killed in addition to an Egyptian woman and her two children," Saraya Media confirmed, adding that the father of the Egyptian family was severely

maimed

.

It also indicated that there are other bodies under the rubble that are yet to be identified.

Ganfouda is under siege by Dignity Operation militias who banned local residents, including many foreigners, from leaving.

On Friday, Amnesia Amnesty International warned that life of hundreds of locals and foreigners in Ganfouda is at risk of death due to the Arclight airstrikes, shelling and blockade.
Posted by: Fred || 10/05/2016 00:00 || Comments || Link || E-Mail|| [141 views] Top|| File under: Arab Spring
US hits ISIS Libya positions as air war rages on
[ENGLISH.ALARABIYA.NET] US military aircraft pounded ISIS positions in the

Death Eater

s' former Libyan stronghold of Sirte over the weekend, as the US air campaign entered its third month, the Pentagon said Monday.

According to the US military's Africa Command, US pilots conducted 20 air strikes on Sunday alone, most of them against "enemy fighting positions."

When the Pentagon announced its latest front in the war against the ISIS on August 1, officials said the campaign to help local forces push the

murderous Moslems

from the coastal city of Sirte would likely be quick, taking "weeks, not months."

The military action followed a request by the UN-supported Libyan Government of National Accord (GNA), and President Barack Obama
Republicans can come along for the ride, but they've got to sit in the back...
's administration has stressed that ongoing US involvement would be framed by the interim Libyan government's needs.

Navy Captain Jeff Davis, a Pentagon

front man

, said the timeline for the US air campaign continues to be dictated by the GNA.

"Every one of the strikes we do is based on a request from them, and we are down now into the last, densest part of the city," Davis said.

"As they get to the dense areas, it's very hard to take out these sniper positions with anything other than air strikes."

The Tripoli


...a confusing city, one end of which is located in Lebanon and the other end of which is the capital of Libya. Its chief distinction is being mentioned in the Marine Hymn...


-based GNA launched an operation in May to retake Sirte, the hometown of slain dictator Muammar Qadaffy


...a reminder that a single man with an idea can change an entire nation, usually for the worse...


that the

murderous Moslems

have controlled since June 2015.

Since the US air operation began August 1, US warplanes, drones and choppers have conducted more than 200 strikes.

Many of the strikes are being conducted from the USS Wasp, an amphibious assault ship off the Libyan coast in the Mediterranean.

The vessel can launch Marine Corps AH-1W SuperCobra attack helicopters and Harrier jets.

The fighting has left more than 450 GNA fighters dead and 2,500

maimed

. The ISIS

corpse count

is not known.

The fall of Sirte, 450 kilometers (280 miles) east of Tripoli, would represent a significant blow to ISIS, which has also faced a series of setbacks in Syria and Iraq.


Posted by: Fred || 10/05/2016 00:00 || Comments || Link || E-Mail|| [110 views] Top|| File under: Islamic State
Egypt Senior Moslem Brüderbund leader killed
[ENGLISH.ALARABIYA.NET] Egypt's Interior Ministry said early on Tuesday that it killed a senior

Moslem Brüderbund

leader it said was responsible for the group's "armed wing" and another member of the group in a shootout on Monday.

Mohammed Kamal, 61, a member of the group's top leadership, and Yasser Shehata, another leader, were killed. The ministry said it raided an apartment in Cairo's Bassateen neighborhood after learning it was used by the leaders as a headquarters.

Kamal disappeared on Monday afternoon, the

Moslem Brüderbund

said on its social media accounts but gave no further updates. The Brotherhood says it is a peaceful organization.

Rooters

could not immediately reach the group for comment.

Shehata was sentenced in absentia to 10 years in prison for "assaulting a citizen and forcibly detaining the person in the headquarters of the freedom and Justice party," the political wing of the origination, the ministry said in its statement.

Kamal had been sentenced to life in prison on two counts in absentia, added the statement.

Kamal is one of the most prominent leaders of the

Moslem Brüderbund

and a member of the Guidance Bureau. He was in charge of the supreme Administrative Committee, known as the youth committee. He resigned from the committee in May 2016, because the committee was opposed by other top leaders in the organization.

The Brotherhood, the Middle East's oldest Islamist movement and long Egypt's main political opposition, said it is committed to peaceful activism designed to reverse what it calls a military coup in 2013.

Egyptian President Abdel Fattah al-Sissi launched the toughest crackdown on Islamists in Egypt's modern history after toppling President Mohammed Mursi of the Brotherhood in 2013.


Posted by: Fred || 10/05/2016 00:00 || Comments || Link || E-Mail|| [142 views] Top|| File under: Muslim Brotherhood
Arabia
Soddys start naval exercises in Sea of Oman
Saudi Arabia began naval war games including live fire exercises on Tuesday in the Gulf and Strait of Hormuz, the world's most important oil route, official media reported, a move that coincides with heightened tensions with regional rival Iran.

Warships, speedboats, air navy aircraft, Marine Corps and special security naval units took part, state-run Saudi Press Agency (SPA) said. Live ammunition was fired during activities.

The maneuvers are aimed at testing combat readiness "in preparation for the protection of the marine interests of the Kingdom of Saudi Arabia against any possible aggression," reported SPA quoting commander of the exercises, Rear Admiral Majed bin Hazza'a Al-Qahtani.

The drill is also being conducted in the Sea of Oman, SPA reported.

Sunni Muslim Saudi Arabia is concerned by the growing clout in the region of Shiite Iran, which has emerged from years of international economic sanctions following a deal over its nuclear program signed by Tehran and world powers in 2015.

Saudi Arabia is leading a coalition of Muslim countries, backed by the United States, Britain and France, in a war in neighboring Yemen. The campaign, aimed at restoring a government ousted by an Iran-allied militia, is part of a more assertive effort by Riyadh since last year to counter Iran's influence.

Some 17 million barrels per day (bpd), or about 30 percent of all seaborne-traded oil, passed through the Strait of Hormuz in 2013, according to the U.S. Energy Information Administration.
Posted by: badanov || 10/05/2016 00:00 || Comments || Link || E-Mail|| [230 views] Top|| File under:
Bodies of Libyan immigrants wash ashore in Sabratha
[Libya Observer] An EU-bound boat carrying two Libyan families has capsized off Sabratha coast killing all on board, local authorities have reported.

Sabratha Coast Guard said several bodies washed ashore on Monday while search for others are still ongoing.

"The total number of bodies is still unclear because the search is still continuing," Basem Gharabli, Chief of Sabratha Coast Guard declared.

The family boat had set off from an outskirt of Sabratha and was heading for

Italia

when the tragedy took place.

Meanwhile,


...back at the Senate, Odius Sepulcher called for war against the Visigoths...


Sabratha Coast Guard said it had rescued more than 15 migrants colonists off the city's coast while searching for bodies of the two Libyan families.

"The boat was carrying 10 Libyans, 3 Africans, a Syrian family and a Moroccan one," said Basem Gharabli, adding that 2 children from the Moroccan family have drowned.


Posted by: Fred || 10/05/2016 00:00 || Comments || Link || E-Mail|| [110 views] Top|| File under: Moslem Colonists
Houthi senior militia leader killed near Najran
[ENGLISH.ALARABIYA.NET] Security sources have confirmed that a senior Houthi
...a Zaidi Shia insurgent group operating in Yemen. They have also been referred to as the Believing Youth. Hussein Badreddin al-Houthi is said to be the spiritual leader of the group and most of the military leaders are his relatives. The Yemeni government has accused the Houthis of having ties to the Iranian government, which wouldn't suprise most of us. The group has managed to gain control over all of Saada Governorate and parts of Amran, Al Jawf and Hajjah Governorates. Its slogan is God is Great, Death to America™, Death to Israel, a curse on the Jews ...
militia leader was killed in the frontlines near Najran but on Yemeni grounds.

Abdullah Qayed al-Fadeea was killed early Tuesday morning after Saudi-led Arab coalition forces targeted him and his convoy in a strike.

He was considered among the high ranks of the Houthi militias and was a battle leader for a number of military groups, as well as a deputy general supervisor on the frontline battle with Najran.

Yemen


...an area of the Arabian Peninsula sometimes mistaken for a country. It is populated by more antagonistic tribes and factions than you can keep track of. Except for a tiny handfull of Jews everthing there is very Islamic...


rocket attack kills six civilians in Taez
Six

non-combatants were killed

and eight

maimed

on Monday when two rockets fired by Houthi rebels hit a popular market in Taez, military and medical sources said.

Three children were among those killed in the

kaboom

s outside a post office in the Bir Bacha district of the southwestern city, they said.

Taez, the country's third city, is almost completely surrounded by the Iran-backed

Iranian catspaws

and their allies, backers of former president President-for-Life Ali Abdullah Saleh


... Saleh initially took power as a strongman of North Yemen in 1977, when disco was in flower, but he didn't invite Donna Summer to the inauguration and Blondie couldn't make it...



Posted by: Fred || 10/05/2016 00:00 || Comments || Link || E-Mail|| [106 views] Top|| File under: Houthis
Bangladesh
3 militant siblings surrender in Jessore
[Dhaka Tribune] Three siblings, who were wanted by Jessore police along with three other family members for suspected Hizbut Tahrir


...an al-Qaeda recruiting organization banned in most countries. It calls for the reestablishment of the Caliphate...


connection, have surrendered to police, said M Moniruzzaman, deputy inspector general of police in Khulna range

Speaking at a press briefing in Jessore yesterday, the DIG said the siblings are Tanzeeb Ahmed alias Ashraful (22), Tanzeer Ahmed (18) and Masuma Akhter (28).

Their other sister Maksuda Khatun, her husband Shakir Ahmed and Masuma's husband Nazmul Hasan are still missing.

Tanzeeb was present at the

presser

. He requested not to bring his brother or sister in front of the press, the DIG said.

Speaking to

news hound

s, Tanzeeb said he first came into contact with Hizbut Tahrir last year, when he was a student of botany at Jessore Government City College.

"I used to go to a tea stall in the town's Dharmatala area in the afternoon every day, where I met a Hizbut Tahrir leader named Sajal one day. He gave me religious booklets to read. Eventually, he convinced me to join his organization."

After he joined Hizbut Tahrir, Tanzeeb convinced his brother and sisters to join him as well.

Asked why they surrendered to police, Tanzeeb said they realised their mistake when the prime minister and high officials of police urged missing

hard boyz

to surrender. "We want to return to normal life."

DIG Moniruzzaman said: "Some of our young men and women became misguided by people with ill intentions. But they are now realising that they made a mistake and are surrendering themselves. Police will help to rehabilitate them, as well as provide counselling."

Asked about the other three members of the family, the DIG said police were working to convince them to surrender as well.

The siblings' names first came up when Jessore police on September 6 published a list of 11 people who had been missing for a significant period and were suspected to have joined

myrmidon

groups.
Posted by: Fred || 10/05/2016 00:00 || Comments || Link || E-Mail|| [125 views] Top|| File under: Hizb-ut-Tahrir
Europe
Brussels Terror: Two Police Officers Stabbed In Terror Neighbourhood As Rail Station Evacuated
[Breitbart] Two police officers were attacked and stabbed in a suspected terror attack in the Brussels suburb of Schaarbeek at lunchtime Wednesday, as one of the city's main rail stations was closed by a bomb threat.

The two events took place near simultaneously in the Belgian capital this afternoon. The Brussels Nord station was evacuated by police and army troops with armored personnel carriers stationed outside as the bomb squad searched the location for explosives.

The city's main north-south rail line was temporarily closed, with the station re-opening and trains resuming by 3pm local time.

Meanwhile, in the Islamist terror-linked neighborhood of Schaarbeek two plainclothes police officers were injured after being attacked by a knife-wielding man. Flanders News reports the officers received wounds to the neck and stomach, and one of them is in serious condition. Although the attacker, who was described by an eye witness as being "strongly built and wearing a sweatshirt with a hood", attempted to flee the scene he was shot in the leg and incapacitated by police.
Posted by: Besoeker || 10/05/2016 13:17 || Comments || Link || E-Mail|| [202 views] Top|| File under:
India-Pakistan
Four Hazara women killed as gunmen open fire on Quetta bus
[DAWN] QUETTA: At least four women belonging to the ethnic Hazara Shia community were killed and one injured when

person or persons unknown

opened fire on a bus on Kirani road near Pud Gali Chowk area of the

placid provincial capital

on Tuesday evening.

"The bus was stopped and the women were shot because of their ethnicity," said provincial government's

front man

Anwarul Haq Kakar.

A senior police official also confirmed to Dawn.com that

the dear departed

women belonged to the ethnic Hazara Shia minority community and were allegedly targeted due to their sect.

"It was a public transport bus and had eight women on board, out of which five were hit during the attack," said DIG Operations of Quetta police.

Police officials said the bus was travelling to Hazara Town when it was attacked by

person or persons unknown

.
Posted by: Fred || 10/05/2016 00:00 || Comments || Link || E-Mail|| [125 views] Top|| File under:
Iraq
ISIS media center in Mosul hit in air attack
1 Top Dawg dead

ARA News

DUHOK – Warplanes from the US-led coalition bombed an Islamic State (ISIS) media center on Tuesday. According to local activists, the air raid occurred in central Mosul city, in Iraq's northwestern Nineveh Governorate.

The targeted media center hosted media workers from jihadi al-Bayan Radio and the Amaq News Agency. Both outfits are major outlets for ISIS propaganda in the region.

At least 13 pro-ISIS journalists and media workers were killed in the airstrike, including Abu Ibrahim al-Tounsi, an editor at the Amaq News Agency.

Abdullah al-Malla, a media activist, told ARA News in Mosul: "The coalition struck this media office for its key role in broadcasting ISIS propaganda." Al-Malla added that the airstrike caused significant structural damage to the building.

"A huge fire covered the building subsequent to the airstrike. Most of the staff who were inside the building lost their lives," Al-Malla reported.

Jihadi Officials Under Fire

Over the last two months, the coalition has eliminated many senior officials in the Islamic State's propaganda arm.

On September 16, Wa'il Adil Hasan Salman al-Fayad, the Information Minister of the Islamic State, was reported dead after an airstrike incinerated his house in Raqqa City. Raqqa is the de facto capital of ISIS in Syria.

Pentagon Press Secretary Peter Cook said: "Wa'il oversaw [ISIS'] production of terrorist propaganda videos showing torture and executions."

Wa'il's official position actually belied his importance with ISIS. He was a veteran jihadist and a close associate of Abu Mohamed al-Adnani, the ISIS spokesman who was killed on August 30.

"We will continue to work with our coalition partners to build momentum in the campaign to deal [ISIS] a lasting defeat," Cook said.

Wa'il's death came just one week after the ISIS military spokesman in Mosul, Abu Isaac, was killed. An anonymous group of gunmen perforated his car as he drove through Iraq's northwestern Nineveh Governorate.

Also, the Chief of Media Operations in the Islamic State, Abu Muhammad Furqan, was killed on September 9 in an attack by Iraqi Special Operations Forces (ISOF).

Iraqi security officer Ali Daqqa told ARA News that the ISOF raided a building in the Baaj District where Furqan and other ISIS-affiliated media workers had been hiding. "At least 20 ISIS media workers and officials were hiding in that building. They were all killed in the operation."

Reporting by: Chalak Haji and Laila Majdalawi | Source: ARA News
Posted by: badanov || 10/05/2016 00:00 || Comments || Link || E-Mail|| [120 views] Top|| File under:
The Beatings Will Continue: Iraqi Edtion


al-Baghdadi, 4 others poisoned

(IraqiNews.com) Nineveh – ISIS leader Abu Bakr al-Baghdadi, along with three leaders of the group suffered from severe poisoning after eating a meal on the Iraqi – Syrian border, southwest of the province of Nineveh, according to "Sputnik" website.

Sputnik stated, "We received accurate intelligence information stating that ISIS leader Abu Bakr al-Baghdadi and three senior leader of the so-called ISIS Shura Council, suffered from food poisoning, after eating a poisoned meal."

"Baghdadi and the three injured were taken under heavy surveillance to an unknown destination," Sputnik added.

The unrest in the city of Mosul, the capital of the Caliphate, forced al-Baghdadi to go out and meet the citizens in Risala district.

Al-Baghdadi was traveling by white SUV, accompanied by three vehicles carrying masked gunmen wearing black clothes.

150 families freed from ISIS on Ramadi Island

(IraqiNews.com) Anbar – Commander of Anbar Operations, Major General Ismail al-Mahalawi announced on Tuesday, that the security forces freed 150 families from the Islamic State's grip in Ramadi Island.

Mahalawi said in a press statement, "Today, security forces from the army's 10th brigade managed to free 150 families that ISIS was using as human shields in Albu Assaf area in Ramadi Island, north of Ramadi."

"The security forces and tribal fighter also managed to liberte Ali al-Hatem Bridge in Albu Assaf area, and now they are advancing to liberate the area from ISIS terrorist cells," Mahalawi added.

"We are now close to the full liberation of Ramadi Island, especially with the great losses inflicted on ISIS," Mahalawi explained.

The security forces are exercising great efforts in the liberation battles of Ramadi Island for the second week, and managed to retake the areas of Albu Ali Jassim, Albu Shaaban and Albu Diab.

ISIS cat hunting following fatwa

(IraqiNews.com) Nineveh – Al Sumaria News reported on Tuesday that ISIS issued a fatwa in Monsul to forbid indoor cat breeding.

Al Sumaria News stated, "The so-called Islamic State's Central Fatwa Committee issued a fatwa (Islamic legal decree) prohibiting the breeding of cats inside houses in Mosul."

"ISIS called on the residents of Mosul to obey the fatwa and not violate it," Al Sumaria explained. "ISIS issued dozens of fatwas in Mosul based on its vision, ideology and beliefs," Al Sumaria added.

The Islamic State group (ISIS) relies on a central committee to issue fatwas; it is comprised of influential clerics and figures from the terrorist group.
Posted by: badanov || 10/05/2016 00:00 || Comments || Link || E-Mail|| [221 views] Top|| File under:
6 die in Turkish artillery attack near Mosul
(IraqiNews.com) Nineveh – Al Mada website reported on Tuesday that six persons have been either killed or wounded in an artillery shelling by the Turkish troops stationed in Zalikan Base, on a village north of Mosul.

The Iraqi media outlet stated, "This morning, the artillery of the Turkish troops stationed in Zalikan Base, north of Mosul, shelled al-Fadiliyah village, killing two persons and wounding four others with serious injuries."

"The shelling also destructed civilian houses in the village," Al Mada added.

Nineveh Provincial Council emphasized in January 2016, that the presence of Turkish troops in Zalikan Base, north of Mosul is limited to trainers and advisors, and pointed out that the remaining troops returned back to Turkey after the central government rejected their presence in Iraq.

In January 2015, Turkish army deployed nearly 150 soldiers north of Baghdad, and revealed that these soldiers will replace its troops in Bashiqa, near Mosul.
Posted by: badanov || 10/05/2016 00:00 || Comments || Link || E-Mail|| [132 views] Top|| File under:
Anbar Antics: 60 die


20 ISIS Bad Guys die in Iraqi airstrike in Kabisa

(IraqiNews.com) Anbar – Jazeera and Badiya Operations Command announced on Tuesday, that 20 members of the Islamic State group were killed by an international coalition air strike, west of Ramadi.

Commander of Jazeera Operations, Major General Qassim al-Mohamadi, said in a press statement, "This morning, international coalition aircraft bombarded headquarters and gatherings of ISIS in the desert area east of Kabisa vicinity, killing 20 ISIS members, as well as destroying eight vehicles carrying weapons and rockets launchers."

"ISIS is trying to reinforce its besieged members by launching different attacks on the western cities, and open save havens for them to flee from the area," Mohamadi added. "The liberation battles are ongoing, and the joint security forces achieved a notable progress in the liberation battles of Baghdadi Island and areas in Heet Island," Mohamadi explained.

Iraqi helos attack ISIS convoy, 40 die

(IraqiNews.com) Anbar – Al-Hashd al-Shaabi Command in Anbar announced on Tuesday, that 40 ISIS militants were killed in an air strike conducted by Iraqi Army Aviation, targeting convoys belong to ISIS, west of the province.

The intelligence director of al-Somoud brigade in Haditha, Captain Nazim al-Jaghifi, said in a press statement, "Security forces and Iraqi Army Aviation carried out extensive military operation and air strikes, targeting three convoys belong to ISIS in Aana district, Rayhana area and al-Zawiya area, west of Anbar."

"The offensive also resulted in the killing of 40 ISIS members," Jaghifi added.

"The combat troops and Army Aviation managed to destroy the first convoy of ISIS, which included 26 armed vehicles, in Aana district, as well as destructing a second convoy in Rayhana area, and a third convoy that included five vehicles in al-Zawiya area," Jaghidi explained.

Jaghifi also said that the Army Aviation accurately bombarded gatherings of ISIS in the area using rockets.

The security forces managed to liberate the majority of cities of Anbar, including Ramadi, Fallujah, Rutba and Heet.
Posted by: badanov || 10/05/2016 00:00 || Comments || Link || E-Mail|| [115 views] Top|| File under:
Syria-Lebanon-Iran
Syrian regulars push into Aleppo
al-Manar



Syrian military and allied forces advanced against terrorist groups during intense street battles in the heart of Aleppo on Tuesday, following the US withdrawal from talks with Russia.

On Tuesday, fighters seized several high-rise buildings from armed groups in the city centre, pushing north towards other opposition districts.

The opposition UK-based Syrian Observatory for Human Rights said the army forces were "gradually advancing" after street battles on the front line dividing the rebel-held east from the government-controlled west.

"They are focusing on the tall buildings, which were once government administration buildings, because they can monitor entire streets and neighborhoods from there," Observatory said.

Syrian state news agency SANA reported that terrorists' shelling on the government-held west, including on the Aleppo University campus, left six people dead on Tuesday.

The Syrian army announced a major Russian-backed military push nearly two weeks ago to capture the rebel-held eastern half of Aleppo, once the country's commercial hub.

Source: AFP
Posted by: badanov || 10/05/2016 00:00 || Comments || Link || E-Mail|| [103 views] Top|| File under:
34 die in bomb attack on wedding in Hasakah
HASAKAH, Syria: A suicide bomber has struck a wedding in northeast Syria as the bride and groom were exchanging vows, killing 34 people and wounding dozens, the local Kurdish government said.

The bomber blew himself up late Monday in the village of Tall Tawil in Hasakah province where a Kurdish party official was getting married.

Daesh claimed the attack, saying that one of its members had fired on a gathering near Hasakah city before blowing himself up, though it did not mention a wedding.

Rows of seats in the hall that hosted the party were still covered in blood on Tuesday morning when an AFP photographer visited the scene.

Broken tiles littered the floor and torn fabric hung from the ceiling. A thick layer of dust covered a sound mixer and keyboard.

"As the bride and groom were exchanging their vows I saw a man wearing a thick black jacket pass beside me," a witness named Ahmad said. "I thought he looked strange and a few seconds later there was an enormous explosion.

Wedding photographer Walid Mohammad said he was taking pictures of the party when he felt a huge explosion. "I saw so many people die — small kids, old people."

The local Kurdish administration said 34 people had been killed and around 90 wounded, among them women and children.

The Syrian Observatory for Human Rights, a British-based monitor that relies on a network of sources inside the country, gave a higher toll of 36 dead including 11 children.

Both the groom and bride were safe, but the groom's father and brother were killed in the attack, a relative told AFP.

"The groom's wounds are light, and he and his new wife are staying at a relative's home. He doesn't want to see anyone," he said.
"They are really shaken up by this."

UN High Commissioner for Human Rights Zeid Ra'ad Al-Hussein warned Russia on Tuesday over the use of incendiary weapons in Syria's besieged enclave of eastern Aleppo, and said crimes by one side did not justify illegal acts by the other.

Zeid said the situation in Aleppo demanded bold new initiatives "including proposals to limit the use of the veto by the permanent members of the Security Council," which would enable the UN body to refer the situation in Syria to the International Criminal Court.

"Such a referral would be more than justified given the rampant and deeply shocking impunity that has characterized the conflict and the magnitude of the crimes that have been committed, some of which may indeed amount to war crimes and crimes against humanity," Zeid said in a statement.

Syria's government and its allies had undertaken a "pattern of attacks" against targets with special protection under international humanitarian law, including medical units, aid workers and water-pumping stations, he said.

US Secretary of State John Kerry said the US isn't abandoning its pursuit of peace in Syria despite suspending US-Russian talks on a cease-fire.

But he didn't outline any new strategy to replace efforts with the Russians. Kerry said Washington and Moscow would still discuss Syria as part of larger multilateral negotiations. But, Kerry said, the US is outraged that Russia has turned a blind eye to the Syrian government's use of chlorine gas and barrel bombs.

He said Russia has rejected diplomacy and chosen to pursue a military victory over rebels.

Arab League chief Ahmed Abul Gheit called for an "urgent cease-fire" in Aleppo to allow the flow of humanitarian aid to residents.
"What is happening in this city... is carnage," Abul Gheit told an emergency meeting of representatives of the 22 members of the Cairo-based Arab League. Abul Gheit said due to this latest development Arab nations must try to secure an "urgent cease-fire" for Aleppo.

Turkey will make a proposal to revive the cease-fire deal and President Tayyip Erdogan may speak by telephone on the issue with US President Barack Obama and Russian President Vladimir Putin, Erdogan's spokesman said.

More on the fighting in Syria

Syrian national military fired on Tuesday a guided missile targeting a BMB vehicle of the armed groups in western countryside of Damascus, leaving all crew members killed and wounded.

Moreover, clashes erupted between the so-called 'Islamic State of Iraq and the Levant' (ISIL) terrorist group on one hand and the 'Free Syrian Army' (FSA) and allied terrorist groups on the other during ISIL advance in eastern Qalamoun in rural Damascus.

Both sides inflicted casualties.

In Daraa, FSA targeted on Monday the ISIL-held Al-Shajra town in the eastern countryside of the province by rocket projectiles, killing six people, including 3 children and 2 women, the opposition UK-based Observatory reported.

SANA said that an army unit clashed with terrorists in southern Daraa province leaving 20 of them killed, while the rest who survived fled away in Daraa al-Balad area.

Army and Armed Forces units launched Tuesday more military operations against the armed terrorist organizations in different areas across the country, eliminating a large number of their members and destroying their equipment.

In Deir Ezzor, Syrian military destroyed an ISIL vehicle with a heavy machine gun of 14.5 mm cannon by a guided missile south of the city. All crew members were left killed or wounded.

In Hasaka, ISIL claimed responsibility for an explosion that targeted a wedding hall in the city and killed 30 people and injured 90 others.

Moreover, a roadside bomb targeted a patrol for Kurdish Protection Units near Al Ghazal checkpoint east of the city.

Clashes also erupted between the "Democratic Syria Forces" and ISIL near the village of al-Azzawi, south of Shaddadi city in the countryside of southern Hasaka, amid exchange of fire between the two sides.

In Aleppo, a police source told SANA that rocket shells, fired by terrorists from the eastern neighborhoods of the city, targeted the citizens' houses in New Aleppo and Seif al-Dawleh, injuring 5 civilians.

In Idlib, "Jund al-Aqsa" group executed a child named Rami, 13 years, in the city of Khan Shaykhun in the southern countryside over charges of "blasphemy."

In Hama, the Syria Air Force destroyed tanks and vehicles equipped with machineguns belonging to "Jaish al-Fatah" terrorist organization in the villages of Um Hartain, Dahret al-Souda, al-Latamina, Souran, Maardes and Kafar Zita in the northern countryside of Hama province.

The Syrian Air Force destroyed a number of the terrorist organizations' tanks and vehicles equipped with machineguns and artillery guns, killing a number of terrorists in al-Latameneh, Taybet al-Imam, and Maan in the northern countryside of Hama province, according to a military source.

In Homs, The so-called "Al-Sham Corps" group operating in north Homs said in a statement he joined "Homs Northern Countryside Operations Room."

A military source told SANA that an Army and Armed Forces unit set an ambush for an armed terrorist group in Abu al-Anz Farms, east of Talbiseh in the northern countryside of Homs Province, which resulted in killing all members of the group.

Another army unit destroyed a number of vehicles belonging to ISIL terrorists and killed a number of them in the surroundings of al-Sawanieh in the eastern countryside of the province.

Source: Al-Manar Website
Posted by: badanov || 10/05/2016 00:00 || Comments || Link || E-Mail|| [495 views] Top|| File under:
Syrian rebel leader dies in Aleppo
ALEPPO – The military commander of Sultan Murad Brigade, a Syrian rebel group supported by Turkey, was killed on Tuesday during clashes with ISIS in the northern countryside of Aleppo.

Ali Sheikh Saleh, aka Abu Ibrahim al-Askeri, was killed by a mine explosion near the Turkmen Barah village in ongoing clashes between ISIS and groups operating under the Euphrates Shield operation, launched with support from the Turkish army on 24 August.

The Sultan Murad Brigade confirmed the death of its commander in a statement on Tuesday.

The Turkmen Sultan Murad Brigade is heavily backed by Turkey. The commander's two children and wife are based in Turkey's southern city of Gaziantep, where he was buried on Tuesday, the Turkish Milliyet newspaper reported.

Other Turkish-backed groups such as Nourredin Zenki offered their condolences.

The Euphrates Shield operation, which now entered its 42nd day, is moving towards an operation to take the symbolic town of Dabiq from ISIS, with the support of both Turkey and the United States.

"The coalition is actively supporting [Turkey-backed] Syrian opposition forces as they advance to within a few kilometers of [ISIS'] weakening stronghold Dabiq." coalition anti-ISIS envoy Brett McGurk said on Sunday.

The village of Turkmen Barah was taken by the Turkey-backed rebels on Tuesday.
Posted by: badanov || 10/05/2016 00:00 || Comments || Link || E-Mail|| [119 views] Top|| File under:
ISIS, al-Qaeda group fighting near Lebanese border
ARA News

BEIRUT – A new surge of violence hit the Lebanese district of Arsal near the Syrian border, as heavy clashes broke out on Tuesday between Islamic State (ISIS) militants and the al-Qaeda splinter group Jabhat Fateh al-Sham.

ISIS initiated the clashes by attacking a checkpoint for the Fateh al-Sham in the Malahi neighbourhood of Arsal, using mortar shells. Scores of Fateh al-Sham fighters were killed in the attack, and ISIS eventually took over the checkpoint, local sources reported on Tuesday.

"Fateh al-Sham fighters responded by storming an ISIS security checkpoint in the al-Shir district near the Arsal border heights," a media source close to Jabhat Fateh al-Sham told ARA News.

At least 15 ISIS militants were killed at the hands of Fateh al-Sham fighters, before the group took over the ISIS security checkpoint in al-Shir.

Both ISIS and Jabhat Fateh al-Sham [previously al-Nusra Front] hold positions in the Arsal region and al-Qaa heights near the Lebanese-Syrian border.

In August 2014, ISIS militants attacked a Lebanese Army base and took dozens of soldiers as hostages, nine of them are still held by the militant group.

Reporting by: Sameer al-Dawood | Source: ARA News

More from al-Manar

Heavy clashes erupted Tuesday in the outskirts of the northeastern border town of Arsal between 'jihadists' from the rival ISIL and Fateh al-Sham (Nusra Front) groups, state-run National News Agency reported.

Several militants from both sides were killed and wounded in the fighting, NNA said.

It later reported that the clashes had spread across the outskirts to reach the Sahlat al-Ajram area as Fateh al-Sham fighters seized control of an ISIL checkpoint in the al-Shir region.

The Lebanese army meanwhile fired heavy artillery from its posts in north Bekaa at movements by the militants in the Khirbet Younin, Sahlat al-Ajram and Wadi al-Khayl areas.

Source: Websites
Posted by: badanov || 10/05/2016 00:00 || Comments || Link || E-Mail|| [108 views] Top|| File under:
Russia says it has sent S-300 air defense system to Syria
[ENGLISH.ALARABIYA.NET] Russia's defiance ministry said Tuesday that it had sent an S-300 missile system to its naval facility in the Syrian city of Tartus, a measure it says is meant to bolster its security.

"The S-300 anti-aircraft missile system has indeed been sent to the Syrian Arab Republic," defense ministry

front man

Igor Konashenkov said in a statement.

Konashenkov made the statement after US news station Fox News said Russia has deployed an advanced anti-missile system in Syria for the first time, citing three US officials.

The officials said the new weapon system could potentially counter any US cruise missile attack in Syria, in a latest show for Russian military support to Syrian
Hereditary President-for-Life Bashir Pencilneck al-Assad


Light of the Alawites...


This makes it the first time Russia has deployed the SA-23 system outside its borders, Fox News said, according to one Western official citing a recent intelligence assessment.

On Tuesday, the United States has defended its stance in Syria when it said it has not given up "pursuit of peace in Syria" as Russian and Syrian warplanes continued to pound residential areas in besieged parts of Aleppo.


Posted by: Fred || 10/05/2016 00:00 || Comments || Link || E-Mail|| [104 views] Top|| File under: Govt of Syria
Terror Networks
ISIS Calls for Random Knife Attacks in Alleys, Forests, Beaches, 'Quiet Neighborhoods'
[PJ] A new magazine issued by the Islamic State advises lone jihadists to get over any squeamishness about using knives and embrace sharp objects as "widely available" weapons of jihad in nighttime stabbing campaigns.

ISIS' Al-Hayat Media Center issued the second issue of its magazine Rumiyah, meaning Rome, in English, Turkish, German, French, Indonesian, Russian, Arabic and Uyghur. The design of the magazine is more simple than ISIS' English-language Dabiq. It's also much shorter: 38 pages compared to the 82 pages in the last issue of Dabiq.

In the first issue of Rumiyah, which debuted a month ago, jihadists were advised to target teens playing sports after school or even flower sellers hawking blooms on the street.

In the new PDF issue distributed widely via social media and Google Drive, an article on terror tactics assures would-be jihadists that "one need not be a military expert or a martial arts master, or even own a gun or rifle in order to carry out a massacre or to kill and injure several disbelievers and terrorize an entire nation."

A footnote in the article states that ISIS won't be using the term "lone wolf," but "just terror operations" -- "just" as an adjective for "justice." Al-Qaeda calls lone operations "open-source jihad."

Hinting that the article is one in a forthcoming series about terror tactics, ISIS focused on the benefits of knives to help potential terrorists with the "ocean of thoughts" that "might pour into one's mind" when considering an attack.

"Many people are often squeamish of the thought of plunging a sharp object into another person's flesh. It is a discomfort caused by the untamed, inherent dislike for pain and death, especially after 'modernization' distanced males from partaking in the slaughtering of livestock for food and the striking of the enemy in war," the unbylined article states. "However, any such squirms and discomforts are never an excuse for abandoning jihad."

ISIS suggested a "campaign of knife attacks" in which the attacker "could dispose of his weapon after each use, finding no difficulty in acquiring another one."
Posted by: Besoeker || 10/05/2016 12:01 || Comments || Link || E-Mail|| [195 views] Top|| File under:
Who's in the News
43
[untagged]
5
Taliban
3
Islamic State
3
Govt of Pakistan
3
Houthis
2
Sublime Porte
2
Arab Spring
1
Govt of Syria
1
Hizb-ut-Tahrir
1
Commies
1
Muslim Brotherhood
1
Moslem Colonists
Bookmark
E-Mail Me
The Classics
The O Club
Rantburg Store
The Bloids
The Never-ending Story
Thugburg
RSS Links
Gulf War I
The Way We Were
Bio
Merry-Go-Blog
Hair Through the Ages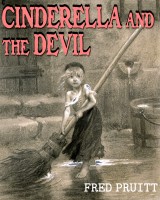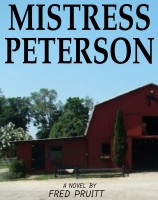 On Sale now!


A multi-volume chronology and reference guide set detailing three years of the Mexican Drug War between 2010 and 2012.

Rantburg.com and borderlandbeat.com correspondent and author Chris Covert presents his first non-fiction work detailing the drug and gang related violence in Mexico.

Chris gives us Mexican press dispatches of drug and gang war violence over three years, presented in a multi volume set intended to chronicle the death, violence and mayhem which has dominated Mexico for six years.
Click here for more information


Meet the Mods
In no particular order...


Steve White
Seafarious
Pappy
lotp
Scooter McGruder
john frum
tu3031
badanov
sherry
ryuge
GolfBravoUSMC
Bright Pebbles
trailing wife
Gloria
Fred
Besoeker
Glenmore
Frank G
3dc
Skidmark
Alaska Paul



Better than the average link...



Rantburg was assembled from recycled algorithms in the United States of America. No trees were destroyed in the production of this weblog. We did hurt some, though. Sorry.
18.205.246.238