-War on Police-
Missouri Officer Shot Point-Blank, Killed by 18-year-old
[BEARINGARMS] A St. Louis County police officer was fatally shot Thursday after responding to a report of a disturbance, and prosecutors charged an 18-year-old man in the killing.

Officer Blake Snyder, 33, was shot point-blank after encountering the man accused of causing the disturbance in a normally quiet, middle-class suburban neighborhood in Green Park, St. Louis County Police Chief Jon Belmar said.

Trenton Forster, who faces first-degree murder and armed criminal action charges in the early morning shooting, was inside a car when he shot Snyder, authorities said. A second officer arrived moments later and fired at Forster, striking him several times and wounding him, they said.

County prosecutor Robert McCulloch, when announcing the charges against Forster on Thursday afternoon, said more charges are "highly likely." He said Forster remained

in stable, pH balanced condition

and is expected to survive. Forster will be locked away
... anything you say can and will be used against you, whether you say it or not...
on a $1 million bond once he's released from the hospital.

Police were called shortly after 5 a.m. about a reported disturbance in Green Park, a community of about 2,600 residents in Missouri's south St. Louis County. Belmar said a young man was banging on the door of a house and demanding to be let in. The man had a relationship with a young woman who was inside the home, police

front man

Shawn McGuire said.

Snyder and another officer, whose name hasn't been released, were dispatched in separate cars. Snyder arrived first.

Belmar said Snyder saw the man inside a car and ordered him to show his hands. McCulloch said Forster shot Snyder once with a 9 mm pistol that was found at the scene.

Snyder, who was married and the father of a 2-year-old boy, was pronounced dead at a hospital a short time later.

Forster and the officer who shot him are white, as was Snyder, who had been with the department for four years.

The circumstances that led to the shooting remain under investigation. Belmar said the suspect was the subject of an earlier drug case in which Snyder was an investigator. However,


there's no worse danger than telling a mother her baby is ugly...


McCulloch said later that Forster was out on bond in relation to a pending felony marijuana-possession case that did not involve Snyder.

Online court records did not show whether Forster has an attorney who could comment on his behalf about Thursday's charges.

Snyder and the other officer were not wearing body cameras, and St. Louis County police vehicles do not have dashboard cameras, Belmar said.
Posted by: Fred || 10/08/2016 00:00 || Comments || Link || E-Mail|| [492 views] Top|| File under:
Afghanistan
Taliban, Afghan soldiers casualties in army base attack in Kandahar
The Taliban militants and the Afghan National Army (ANA) forces suffered casualties during an attack by the Taliban insurgents on an army base in southern Kandahar province.

The provincial government media office in a statement said at least 20 militants were killed or wounded and 3 Afghan soldiers lost their lives during the attack.

The statement further added that 4 Afghan soldiers also sustained injuries in the attack which was carried out in Maiwand district.

However, another official in Kandahar province said the casualties of the Afghan army could be higher than figure disclosed by the provincial government.

The Taliban militants group has not commented regarding the report so far.

Kandahar is the birthplace of the Taliban group and was among the relatively volatile provinces few years ago but the security situation in the province has improved during the recent years.

The latest attack on the army base in Maiwand comes as the Taliban insurgents have launched several attacks in southern Helmand and northern Kunduz province.

Sporadic clashes still continue in the outskirts of Kunduz city as the group attempted to take control of it while clashes are also reported around the provincial capital of Helmand province.
Posted by: badanov || 10/08/2016 00:00 || Comments || Link || E-Mail|| [227 views] Top|| File under: Taliban
Taliban Attacks Pul-e-Khumri City
Security Officials said that the Taliban attacked Pul-e-Khumri city in Baghlan early Friday morning and occupied a police checkpoint.

Clashes between the security forces and the insurgents lasted two hours but dozens of people have left their homes and fled to safer areas.

Meanwhile, a number of soldiers on the frontline have said that security officials were aware of the plan to attack the city, but didn't take any action.

"The national security had warned our commander that armed men had taken up positions at the back of our checkpoints, and asked him to send more soldiers to the checkpoint, but he failed to do so. The insurgents attacked us and we fought with them and finally our ammunition ran out and I wounded," said a wounded soldier.

However, insurgents were pushed back when backup forces arrived.

"A few insurgents were seen on the Shamar Mountain and fired on the city. The people's uprising group along with the security forces fought them and they fled from the region. We have promised to defend the province and will meet our promise," said Ghani, commander of the battalion stationed on Baghlan highway.

"People are living normally, there is no concerns regarding security," said Zabih, chief of first district police station of Pul-e-Khumri city.

But residents are worried about the attack.

"Government has assigned the people to checkpoints that cannot fight the insurgents or they sell the checkpoints to the Taliban and the city's security has deteriorated," said Mahtabuddin, a resident of Pul-e-Khumri.

In addition to this, Taliban targeted a police convoy on Friday night in Baghlan Markazi that was carrying ammunitions and military equipment to Kunduz province.

Witnesses have said that after a few hours of clashes between the security forces and the insurgents, a lot of the supplies were destroyed after insurgents burnt the trucks.

Despite a number of calls to the security departments, they refused to speak about the attack on the convoy.
Posted by: badanov || 10/08/2016 00:00 || Comments || Link || E-Mail|| [252 views] Top|| File under: Taliban
Kunduz Crisis Deepens As Battle Continues
Fierce fighting between insurgents and security forces raged Friday as the Taliban continued its onslaught against Kunduz city.

Heavy clashes broke out in a number of areas in Kunduz with government forces struggling to retake captured territory.

Security officials said insurgents have planted landmines, which is slowing down the military operation.

The Taliban has also taken to hiding out in residential homes, and using them as battle positions.

Sources inside the city said residents that are still there are in a desperate situation as there is no electricity, little food and a severe shortage of clean water.

Thousands of residents have however fled the city.

But local officials said the security forces were able to retake control of Khwaja Mashd, Bandar-e-Kabul and Hawza-e Awal areas in Kunduz city on Thursday night.

However, the Taliban still reportedly has control of Bandar-e-Khan Abad, Zakhail, Naseri and Chaman regions on the outskirts of the city.

Sources said that nearly 200 Taliban militants and around 20 security force members have so far been killed and wounded in the Kunduz battle.

Amnesty International on Thursday called on the Afghan government and the Taliban to facilitate swift and unimpeded passage of humanitarian relief into Kunduz, where according to the organization, thousands of civilians are trapped in increasingly dire conditions.

The organization said it has interviewed medical workers and civilians stuck in Kunduz amid fighting after the Taliban launched an assault on Monday.

According to the organization, Kunduz residents have described grim scenes as food and water supplies have been exhausted and electricity cut. The city's civilian hospital has run out of medical supplies and sustained rocket and gunfire attacks on Wednesday.

"Civilians in Kunduz are once again at a precipice, and time is running out. Unless all parties to the conflict permit a humanitarian corridor to allow vital aid in and people to flee, we could soon be looking at a devastating humanitarian crisis," said Champa Patel, South Asia Director at Amnesty International.



Video report at the link
Posted by: badanov || 10/08/2016 00:00 || Comments || Link || E-Mail|| [281 views] Top|| File under: Taliban
Africa Horn
Bomb targets AMISOM convoy in Mogadishu
A convoy of military vehicles carrying African Union soldiers came under bomb attack in Somali capital, Mogadishu on Friday, an eyewitness said. The witness said an AMISOM armored personnel carrier was damaged when it was targeted a remote-controlled land mine blast on Mogadishu's industrial road.

"AMISOM military convoy was targeted in IED explosion on the industrial street in Mogadishu, one vehicle has been destroyed in the attack," said the eyewitness.

There was no immediate reports of the exact number of casualty on AMISOM soldiers as a result of the roadside bomb attack in Mogadishu on Friday.
Posted by: Steve White || 10/08/2016 00:00 || Comments || Link || E-Mail|| [254 views] Top|| File under:
Six dead after al-Qaeda ally attacks Christians in Kenya border town
[CATHOLICNEWSAGENCY] A deadly attack on Christians in northeast Kenya was intended to drive them out of the region, a radio station run by the

krazed killer

Islamist group al-Shabaab


... the personification of Somali state failure...


has claimed.

The group said that its

Lions of Islam

were behind a grenade and gun attack on a residential block in the town of Mandera, when people were sleeping, BBC News reports. The attack killed six people.

The group said via radio that the attack happened as planned and was aimed at Christians. A

front man

for the group told the BBC that the group wanted non-

Moslem

s to leave areas it regards as

Moslem

.

Militants also attacked a telecommunications site, according to Mandera County commissioner Fredrick Shiswa, who said this was a diversion from the attack on the neighborhood.

Shiswa said the attack appeared to have been planned over a long period and was carried out with efficiency.

Mandera is on the border of Somalia, where the al-Qaeda affiliated group is based.

Many of the town's Christians are skilled workers from other parts of Kenya who help contribute to hospitals and schools.

Moslem

s not aligned with al-Shabaab have sought to strengthen relations with Christians.
Posted by: Fred || 10/08/2016 00:00 || Comments || Link || E-Mail|| [250 views] Top|| File under: al-Shabaab
Africa Subsaharan
22 Soldiers Killed in Attack on Niger Refugee Camp
[AnNahar] Twenty-two soldiers have been killed in an attack blamed on jihadists against a camp in Niger sheltering Malian refugees, a security official said on Friday.

The attack against the camp in Tazalit, in the Tahoua region some 300 kilometres (200 miles) northeast of the capital Niamey, took place in broad daylight on Thursday.

"Some 30 to 40 heavily

gunnies

speaking in Tuareg carried out the attack, killing 22 soldiers," the official, who asked not to be named, told AFP.

He said the attack was "probably carried out by jihadists."

The UN refugee agency, which confirmed the

corpse count

, said in a statement that five soldiers were also hurt in the attack, while three managed to escape.

The assailants "headed directly to the camp's security post and machine-gunned the soldiers who were having lunch," the security official added.

They left two hours later after seizing three vehicles, including an ambulance, as well as weapons, food and clothing.

The UN refugee agency says more than 50,000 Malians have sought refuge in Niger.

Despite a peace accord and a 2013 international military intervention, large tracts of Mali are still not controlled by domestic or foreign troops and remain subject to attacks by jihadist groups.
Posted by: trailing wife || 10/08/2016 02:18 || Comments || Link || E-Mail|| [231 views] Top|| File under:
Arabia
Seven fighters killed in Yemen clashes
Seven fighters were killed in clashes between Houthi militias and loyalists of Ali Abudllah Saleh in southwest Yemen on Thursday, a loyalist officer said.

Four militias and three pro-government fighters died on the edge of Taez and Lahj provinces in fighting for control of an area overlooking the strategic Bab al-Mandab strait, the officer said.

The busy shipping lane links the Suez Canal and the Red Sea with the Gulf of Aden and the Indian Ocean. Fighting between the Houthi militias and fighters loyal to President Abedrabbo Mansour Hadi has spiked on several fronts since UN-backed peace talks were suspended in early August.

A Saudi-led coalition intervened in support of Hadi's government in March 2015, after the Houthi militias overran much of the country including the capital Sana'a.
Posted by: badanov || 10/08/2016 00:00 || Comments || Link || E-Mail|| [238 views] Top|| File under: Houthis
Caucasus/Russia/Central Asia
Five militants killed in Ingushetia
[RFE/RL] Russian security officials say a Daesh member and five other militants have were killed in two counter-terror operations in the North Caucasus region of Ingushetia.

Russia's National Antiterrorist Committee (NAK) said the alleged militants were killed on October 7 in the village of Gazi-Yurt and Ingushetia's biggest city, Nazran. One of those reportedly slain was identified as Zabairi Sautiyev, who recently returned from Syria, where he is said to have fought alongside Daesh militants. The NAK said Sautiyev came to Ingushetia to foment terrorism in the region.

According to the NAK, there were no casualties among either security forces or local residents.
Posted by: ryuge || 10/08/2016 00:00 || Comments || Link || E-Mail|| [222 views] Top|| File under: Islamic State
Europe
Brother of Brussels Knife Attacker Charged with Terrorism
[AnNahar] The brother of a man accused of attacking two Brussels

coppers

with a knife has been charged with terrorism offenses, the Belgian federal prosecutor said on Friday.

Aboubaker Diop, the brother of attack suspect Hicham Diop, was "charged with participation in the activities of a terrorist group", the prosecutor said in a statement.

Aboubaker Diop, a Belgian national born in 1970, was locked away
I ain't sayin' nuttin' widdout me mout'piece!
on Thursday.

Police shot Hicham Diop in the leg and arrested him after he allegedly attacked two

coppers

, one male and one female, with a knife in the Schaerbeek area of the Belgian capital on Wednesday.

Prosecutors have charged 43-year-old Diop with "attempted murder in a terrorist context" and participating in terrorist activities.

Media reports said Diop was a kickboxing former soldier who had served until 2009 and who had ties to jihadists who had gone to fight in Syria.

Belgium remains on its second-highest level of terror alert in the wake of deadly

suicide kaboom

s targeting Brussels' airport and metro system on March 22 in which 32 people were killed.
Posted by: trailing wife || 10/08/2016 02:18 || Comments || Link || E-Mail|| [249 views] Top|| File under: Moslem Colonists
India-Pakistan
Nine Al Qaeda, LJ militants held in North Karachi
[DAWN] The Counter-Terrorism Department on Friday claimed to have apprehended nine

Lions of Islam

linked with the banned Al Qaeda in the Indian Subcontinent (AQIS) and Lashkar-e-Jhangvi


... a 'more violent' offshoot of Sipah-e-Sahaba Pakistain. LeJ's purpose in life is to murder anyone who's not of utmost religious purity, starting with Shiites but including Brelvis, Ahmadis, Christians, Jews, Buddhists, Rosicrucians, and just about anyone else you can think of. They are currently a wholly-owned subsidiary of al-Qaeda ...


(LJ) who were involved in

Muttahida Qaumi Movement


...English: United National Movement, generally known as MQM, is the 3rd largest political party and the largest secular political party in Pakistain with particular strength in Sindh. From 1992 to 1999, the MQM was the target of the Pak Army's Operation Cleanup leaving thousands of urdu speaking civilians dead...


, including a party

politician

, and other killings and

kaboom

s, according to officials.
Continued on Page 49
Posted by: Fred || 10/08/2016 00:00 || Comments || Link || E-Mail|| [680 views] Top|| File under: al-Qaeda in Pakistan
Six dead as two blasts target Jaffar Express in Balochistan
[DAWN] QUETTA: Two coordinated blasts targeting railway tracks hit near the Rawalpindi-bound Jaffar Express Friday, killing at least six people and leaving 18 others injured, railway officials said.

Initial reports suggest that a bomb was planted along the railway track in the Ab-e-Gum area of Balochistan



...the Pak province bordering Kandahar and Uruzgun provinces in Afghanistan and Sistan Baluchistan in Iran. Its native Baloch propulation is being displaced by Pashtuns and Punjabis and they aren't happy about it...


's Bolan district. The second

kaboom

took place in the same area 20 minutes later.

"There was another blast after the first one with an interval of 20 minutes at the same spot," Hameed Gul, a senior railway official, told

news hound

s.

Posted by: Fred || 10/08/2016 00:00 || Comments || Link || E-Mail|| [283 views] Top|| File under:
CTD arrests nine suspected terrorists in Karachi
KARACHI: The Counter-Terrorism Department (CTD) on Friday arrested nine suspected terrorists and recovered bombs, suicide jackets, hand grenades and 30 bore pistols from their possession.

After receiving details regarding the planned activities of terrorist outfits in the city during Muharram, a team headed by CTD head Raja Umer Khattab was set up, a press release by CTD stated.

The team discovered that suspected terrorists and alleged members of Al Qaeda in the Indian Subcontinent (AQIS) and Lashkar-i-Jhangvi (LJ) were planning on employing suicide jackets, hand grenades, bombs and carrying out target killings in Karachi, the CTD said.

Those arrested include:

Faiz-ul-Rehman alias Abdullah alias Daniyal (AQIS Karachi-sector chief)


Mustafa alias Shahzad (AQIS Karachi-sector second-in-command)


Mohammad Afroz alias Lambu (AQIS Karachi-sector target killer)


Ibrahim alias Sajid (AQIS Karachi-sector)


Mohammad Saeed alias Kaalu alias Abbas alias Baela alias Farrukh Abbas (LJ Orangi Town chief)


Ahmed Sadiq alias Zeeshan (LJ)


Furqan Alam alias Zeeshan (LJ) Zain-ul-Abadieen alias Zain (Sipah-i-Sahaba Pakistan)


Abdul Bari Usman (SSP)


The CTD claimed to have discovered a house where the suspected terrorists would meet in secret to discuss their plans.

The CTD said the suspected terrorists were gathered at the house located in North Karachi's 5/B-1. A team of CTD personnel surrounded the house and surrounding areas and ordered the suspected terrorists to surrender themselves.

The CTD claimed the 'terrorists' opened fire at the police and hurled hand grenades at them, to which the police responded by hurling gas shells inside the house forcing them to evacuate to the roof from where they were arrested.

In May, the police claimed to have killed three AQIS operatives involved in sectarian killings.

Malir SSP Rao Anwar had told Dawn that the police took the action on a tip-off and conducted a raid in Gulshan-i-Buner, where they were attacked by gunmen. The police returned fire and killed three suspects.

The SSP identified one of the dead as Riaz, alias Raja, said to be an AQIS commander.
Posted by: badanov || 10/08/2016 00:00 || Comments || Link || E-Mail|| [274 views] Top|| File under: al-Qaeda in the Indian Subcontinent
Iraq
The Beatings Will Continue: Iraqi Edtion


Woman executed for refusing marriage

[ARA News] DUHOK – Extremists of the Islamic State (ISIS) executed an Iraqi woman in Mosul city after accusing her of 'committing adultery', local sources reported on Friday.

The 32-year-old woman was stoned to death at the hands of ISIS jihadis in the Darkazliya neighbourhood in eastern Mosul.

"The ISIS-led Sharia Court said in a statement that the woman was charged with adultery, without providing further information," media activist Abdullah al-Malla told ARA News in Mosul city, in Iraq's northwestern Nineveh governorate.

Dozens of people participated in stoning the woman. "ISIS jihadis demanded the people of Mosul to watch the brutal execution, and forced dozens to participate in stoning her along with the group's militants," al-Malla reported.

Informed sources in Mosul told ARA News that the woman was sentenced to death for refusing to marry an ISIS jihadi. "The adultery accusation was completely baseless. This woman was executed for escaping her family's house after an ISIS jihadi asked her hand for marriage and her father agreed," head of Nineveh media centre Raafat al-Zarari said.

"She preferred death instead of marrying one of ISIS jihadis, who are known for their brutality towards women," Zarari told ARA News.
Posted by: badanov || 10/08/2016 00:00 || Comments || Link || E-Mail|| [242 views] Top|| File under: Islamic State
Southeast Asia
Abu Sayyaf split in Sulu to evade military
[PhilStar] The Abu Sayyaf has split into smaller factions to focus on mobile tactics after being chased out of a base in Basilan.

Colonel Cirilo Donato said the 200-man Abu Sayyaf group that used to occupy a camp in Barangay Baguindan as a base of operations against Tipo-Tipo town, fled last month because of the military operations. He said the Abu Sayyaf group led by Isnilon Hapilon suffered nearly 50 killed and several injured during its occupation last month.

Hapilon and his group are known to have pledged allegiance to Daesh and vowed to establish a caliphate in Basilan.

Donato said that Hapilon's group stopped villagers from traveling to their farms. Residents were only allowed to go if they agreed to join the Abu Sayyaf. Residents reported the harassment, which triggered the offensive against the rebels.

Donato said about 100 Abu Sayyaf insurgents are thought to be hiding in the jungle of Sumisip near Sampinit Complex.
Posted by: ryuge || 10/08/2016 00:00 || Comments || Link || E-Mail|| [295 views] Top|| File under: Abu Sayyaf
Davao City blast suspects caught in Cotabato City
[Business World Online] Philippine defense secretary Lorenza presented on Friday three terror suspects in connection with the September 2 bombing of the Davao City night market. The suspects were arrested by security forces on Tuesday at a checkpoint in Cotabato City.

The suspects are TJ Tagadaya P. Macabalang (also known as Abutufail or Triggerman), Wendel A. Facturan (a.k.a. Muhaimin or Bomb Courier), and Musali U. Mustapha (a.k.a. Abu Hurayrah or Documenter), and they are said to be members of what is called the Maute Group.

An initial investigation found that Macabalang detonated the bomb that was placed in position by Facturan where Mustapha "documented" the blast and the people's reaction with his mobile phone. Two videos were presented to the media. The first video was the incident as recorded, and the second showed Facturan, holding a rifle before a Daesh flag.

Lt. General Eduardo Ano said, "There are indications that the Maute Group is trying to align themselves with ISIS as seen in the recorded video. We have also established their link with the Abu Sayyaf as they revealed their intention to disrupt he government's massive military operations in Sulu.

Secretary Lorenza said, "The Maute group's plan to bomb Davao City was conceived more or less two weeks before the actual incident. Accordingly, the plan was conceptualized to disrupt and divert the government's massive military operations in Sulu that started in July 2016 and in Central Mindanao that started in August 2016.

"Moreover, the attack was conducted in retaliation for the heavy casualties suffered by the terror group in Butig, Lanao del Sur. The operations in August 2016 also resulted in the capture of eight Maute members in a checkpoint on August 22. The arrested members later bolted out of prison on August 27."

A follow-up operation led to the arrest of Macabalang's father, Teng Macabalang, who had both high-powered and short firearms, ammunitions, and IED materials.
Posted by: ryuge || 10/08/2016 00:00 || Comments || Link || E-Mail|| [250 views] Top|| File under: Abu Sayyaf
Syria-Lebanon-Iran
ISIS beheads, crucifies 2 men for 'thievery' in Raqqa
[ALMASDARNEWS] The so-called "Islamic State
...formerly ISIS or ISIL, depending on your preference. Before that al-Qaeda in Iraq, as shaped by Abu Musab Zarqawi. They're very devout, committing every atrocity they can find in the Koran and inventing a few more. They fling Allah around with every other sentence, but to hear the pols talk they're not really Moslems....
of Iraq and al-Sham" (ISIS) continued their reign of terror in the al-Raqqa Governorate this week, executing two more civilians for alleged "crimes against the caliphate."

According to the Islamic State's official media wing, the two men were executed for committing the act of "thievery" in the

placid provincial capital

of the al-Raqqa Governorate.

Using medieval methods of execution, the infamous terrorist group chose to behead and crucify their prisoners in al-Raqqa, leaving their bodies out for display.

The terrorist group did not release the names of their victims; instead, they chose to boast about their terrorist organization through their social media accounts.
Posted by: Fred || 10/08/2016 00:00 || Comments || Link || E-Mail|| [386 views] Top|| File under: Islamic State
Syrian Army makes fresh gains in Western Ghouta amid jihadi collapse
[ALMASDARNEWS] The government troops managed today to recapture the Milano Steel factory located near al-Mokaylebah town, along with all nearby farms and blocks.

AMN

news hound

said that Army units were capable of securing the whole area after defusing all IEDs planted by the jihadi group.

Days ago, the Syrian Army foiled a massive jihadi attack in the area, killing at least 30

bully boyz

and destroying up to 8 vehicles including one BMP.
Posted by: Fred || 10/08/2016 00:00 || Comments || Link || E-Mail|| [235 views] Top|| File under: Govt of Syria
Syrian Army fights off ISIS offensive at the gates of Palmyra
[ALMASDARNEWS] Just six months after the Syrian Arab Army (SAA) liberated Palmyra, Syrian government troops now find themselves under increased ISIS attacks as the Islamic State
...formerly ISIS or ISIL, depending on your preference. Before that al-Qaeda in Iraq, as shaped by Abu Musab Zarqawi. They're very devout, committing every atrocity they can find in the Koran and inventing a few more. They fling Allah around with every other sentence, but to hear the pols talk they're not really Moslems....
leadership hopes to recapture the ancient city and score a symbolic victory.

On Friday morning, just a few kilometers southeast of Palmyra, SAA forces repelled an ISIS assault, destroyed two technicals (light vehicles) and inflicted approximately 10 casualties upon jihadist fighters at the al-Talilah zone.

Furthermore, Syrian government soldiers managed to kill an ISIS driver who unsuccessfully tried to reach a SAA checkpoint and detonate a

boom-mobile

at Qasr al-Habr, south of Palmyra.
Posted by: Fred || 10/08/2016 00:00 || Comments || Link || E-Mail|| [332 views] Top|| File under: Islamic State
Huge attack launched by Syrian Army, Hezbollah in southern Aleppo
[ALMASDARNEWS] Syrian Arab Army's 800th Regiment of the Republican Guard, backed by the Ba'ath Battalions and Hezbollah, launched their second attack on the southern districts of Aleppo, striking the jihadist rebels at Sheikh Sa'eed and the 1070 al-Hamdaniyah Housing Project.

Backed by Russian Arclight airstrikes, the Syrian Armed Forces and Hezbollah continued where they left off last night, advancing eastward inside the Sheikh Sa'eed District, despite fierce resistance from Jaish al-Fateh (Army of Conquest).

According to preliminary reports from southern Aleppo, the Syrian Armed Forces and Hezbollah managed to capture an important hilltop inside Sheikh Sa'eed after an intense battle with the jihadist rebels.

The hill was identified by a Syrian field journalist as Tal Sheikh Sa'eed, which is considered one of the most important sites inside the district.

Meanwhile,
...back at the cheese factory, there was only one thought in the mouse's mind: I can do this! I can do this! Then the trap sprung...
at the 1070 al-Hamdaniyah Housing Project, the Syrian Armed Forces and Hezbollah are attempting to capture the remaining building blocks under jihadist control.

Thus far, the Syrian Armed Forces and Hezbollah have managed to capture a few buildings in the 1070 Housing Project; however, they have yet to seize something significant inside this district.
Posted by: Fred || 10/08/2016 00:00 || Comments || Link || E-Mail|| [308 views] Top|| File under: Govt of Syria
Who's in the News
27
[untagged]
7
Islamic State
3
Govt of Syria
3
Taliban
3
Houthis
3
Govt of Pakistan
3
Sublime Porte
2
Abu Sayyaf
2
al-Shabaab
1
Thai Insurgency
1
Hezbollah
1
Moslem Colonists
1
al-Qaeda in Pakistan
1
al-Nusra
1
Govt of Iraq
1
al-Qaeda in the Indian Subcontinent
Bookmark
E-Mail Me
The Classics
The O Club
Rantburg Store
The Bloids
The Never-ending Story
Thugburg
RSS Links
Gulf War I
The Way We Were
Bio
Merry-Go-Blog
Hair Through the Ages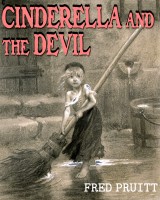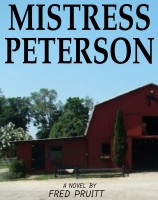 On Sale now!


A multi-volume chronology and reference guide set detailing three years of the Mexican Drug War between 2010 and 2012.

Rantburg.com and borderlandbeat.com correspondent and author Chris Covert presents his first non-fiction work detailing the drug and gang related violence in Mexico.

Chris gives us Mexican press dispatches of drug and gang war violence over three years, presented in a multi volume set intended to chronicle the death, violence and mayhem which has dominated Mexico for six years.
Click here for more information


Meet the Mods
In no particular order...


Steve White
Seafarious
Pappy
lotp
Scooter McGruder
john frum
tu3031
badanov
sherry
ryuge
GolfBravoUSMC
Bright Pebbles
trailing wife
Gloria
Fred
Besoeker
Glenmore
Frank G
3dc
Skidmark
Alaska Paul



Better than the average link...



Rantburg was assembled from recycled algorithms in the United States of America. No trees were destroyed in the production of this weblog. We did hurt some, though. Sorry.
54.172.221.7