-Lurid Crime Tales-
HRC Exposed Kurdish Attack Tactic Against ISIS in Email To Podesta
[TownHall] A second portion of an unsecured email sent to former White House Counselor John Podesta and released in last week's Wikileaks dump, previously reported on here, shows former Secretary of State Hillary Clinton discussing how the Kurdish Peshmerga could launch a coordinated attack with the U.S. from the air, surprising ISIS. The email also exposes the detailed information came from on the ground intelligence in the region. Podesta is now the Chairman of Clinton's 2016 presidential campaign.


The teaching and training of those tactics involved (and places at risk) players other than local nationals.


According to a military source familiar with classified information, the information detailed in the email appears to be highly classified. The information was sent over Clinton's unsecured, vulnerable and non-government personal server to Podesta's Gmail account on August 19, 2014, more than a year after Clinton left the State Department in February 2013. Podesta worked at the White House from 2014-2015.

"Subject: Re: Here's what I mentioned"
Posted by: Besoeker || 10/14/2016 08:09 || Comments || Link || E-Mail|| [751 views] Top|| File under: Islamic State
Afghanistan
U.S Forces Deployed In Farah To Help Afghan Soldiers
[Tolo News] Officials in Farah on Thursday said NATO


...the North Atlantic Treaty Organization. A collection of multinational and multilingual and multicultural armed forces, all of differing capabilities, working toward a common goal by pulling in different directions...


's Resolute Support (RS) mission has deployed its special forces in the province to support the

Afghan cops

in fight against Talibs.

Mohammad Nasir Mehri, a

front man

for Farah governor, confirmed the report, saying that Taliban

Death Eaters

were pushed back from the northern parts Farah city ‐ the capital city of the province.

Reports indicate that

festivities

between security forces and Taliban are ongoing for the past 10 days.

Earlier on Thursday, security forces launched a military operation against the Taliban in Baagh-e-Pul area in Farah city, where the Afghan and NATO helicopters reportedly targeted the

holy warrior

s' hideouts.

Confirming the reports, Mehri said dozens of Taliban fighters were killed in the joint military operation conducted by Afghan and U.S forces.

Meanwhile,


...back at the Council of Boskone, Helmuth ordered the space pirate fleet to attack Zemblonia...


Farah police chief Gen. Toryalai Abdiyani said security forces have advanced in northern parts of the city.

"Taliban attacked police check posts on Thursday morning but were faced with heavy response by security forces. Currently, the

Death Eaters

have been pushed back from the northern parts of the city and the soldiers are chasing them," Abdiyani stated.

A number of reinforcements who have arrived at the province said they will not allow foreign

Death Eaters

to run over the province.

"I am here to defend my country. I will fight Punjabi

hard boyz

by putting my heart and soul into my duty," said Sher Ahamd, a police force member, who has newly arrived in Farah.

Farah governor Mohammad Asif Nang meanwhile assured residents of the province by saying that Taliban will not reach their goals and will be defeated by security forces.

"Taliban [militants] are trying to surround the city and finally take its control, but I assure you that they will not reach their nefarious ends," he added.

Farah residents also said they are optimistic about the recent advances in security forces' mission against the Taliban in Farah.

"Compared to the last two days, currently the security situation is better [in Farah] and the people have started opening their shops. We hope that security forces gain success in their mission against

bully boy

s," said Abdul Salaam, a resident of Farah city.


Posted by: Fred || 10/14/2016 00:00 || Comments || Link || E-Mail|| [196 views] Top|| File under: Taliban
Africa Horn
Shaboobs raid AMISOM base in El Baraf town
Heavily armed Al shabaab fighters launched a daring raid on African Union forces military outpost in El Baraf area in middle Shabelle region, south of Somalia on Thursday. The ambush has sparked a fierce battle between Al shabaab attackers and AMISOM soldiers which was raging on for several minutes in the area, which lies close to Mahaday town.

There was no immediate reports of casualties as result of the Al shabaab attack on AMISOM base in El Baraf area, but local residents said both sides have suffered heavy losses.

In a separate incident, a bomb has ripped through a small teashop in Mahaday town., killing at least one person, and wounding six others, mostly innocent civilians, according to area administrator.
Posted by: Steve White || 10/14/2016 00:00 || Comments || Link || E-Mail|| [177 views] Top|| File under: al-Shabaab
Baidoa Bodies Bundled
At least five soldiers were killed and five others wounded in a roadside bomb blast targeted on south west state army convoy near Baidoa city, the regional capital of Baay on Thursday.

An anonymous Somali army officer in Baidoa and a lawmaker at South west state assembly have confirmed the deaths of the regional soldiers to Radio Shabelle's Mogadishu station by phone. The attack took place at an area, just about 12Km away from Baidoa city on Thursday, according to the military officer.

The convoy was targeted in IED blast as it was transporting military supply to Deynuney town in Baay region, where the interim south west state administration army has bases.
Posted by: Steve White || 10/14/2016 00:00 || Comments || Link || E-Mail|| [149 views] Top|| File under:
Africa North
Algeria Says Two Terrorists Killed in Army Operation
[AlManar] The Algerian army killed two armed and "dangerous" terrorists on Thursday in the Skikda region east of the capital, the defense ministry said.

Kalashnikov assault rifles and ammunition were seized during the operation in the Oued Zhour area of Skikda, the ministry said.

It identified the men only as Habbach, also known as Abou Doujana, and Benaldjia who went by the name of Abderrahman.

Algerian media named the first man as Saddek Habbach, the "emir" or leader in eastern Algeria of Jund al-Khilafa extremist movement which is linked to the jihadist ISIL group.

Jund al-Khilafa, or Soldiers of the Caliphate, has claimed responsibility for the abduction and murder two years ago in the Kabylie region east of Algiers of French mountain guide Herve Gourdel.

More than 100 suspected extremists have been killed in army operations in Algeria since the beginning of the year, according to an AFP count compiled from official statements.
Posted by: badanov || 10/14/2016 00:00 || Comments || Link || E-Mail|| [188 views] Top|| File under: Jund ul-Khalifa
Arabia
40 (!) Iranian vessels found in Yemeni waters
Aden, Riyadh- High-ranking Yemeni sources told Asharq Al-Awsat that around forty Iranian warships violated on Wednesday Yemeni territorial waters. According to Yemeni government sources, there is a huge probability that these warships were smuggling weapons for the Houthis and transporting mercenaries from some African countries to join the insurgents.

"The Yemeni cabinet session, on Wednesday, discussed this issue and the way to protect Yemeni territorial waters; the government asked the Arab coalition forces to help guard the Yemeni waters and decided to address the U.N. and Security Council on the repeated violations by the Iranian warships," reported the sources.

The Minister of Fisheries Wealth Fahd Salim Kafayen said that the violation of the Iranian warships was the second in one month, adding that the Yemeni naval forces lack capabilities to intercept them.

"The Iranian flags were not raised on the warships but their structure and matching with previous Iranian warships that were caught in the Yemeni waters, prove that they are Iranian warships," Kafayen added.

These updates coincide with the Yemeni government's efforts to submit to the U.N. Security Council a comprehensive file on the Iranian meddling in Yemen's internal affairs.

On another level, forces loyal to the Yemeni government have advanced into the Houthi stronghold Sa'dah. Forces announced taking over Al-Buqah border following a quick operation which enabled them to purge the zone of rebels.

Sa'dah Governor Hadi Tarshan affirmed that Buqah border has been liberated and that the forces loyal to the government advanced dozens of kilometers towards Sa'dah.

Buqah is considered one of the major land borders of Yemen with Saudi Arabia, around 150 kilometers away from Sa'adah.
Posted by: badanov || 10/14/2016 00:00 || Comments || Link || E-Mail|| [497 views] Top|| File under: Govt of Iran
Yemeni Army Hits Soddy Military Sites in Najran
[AlManar] The Yemeni army and popular committees pounded several Saudi sites in Najrarn with mortar shells and rockets, a security official told Saba on Thursday.

The national forces units fired mortar shells on enemy Saudi al-Maoka and Tala Sallah military sites and destroyed Saudi armored vehicle in al-Khmer military location.

The forces also fired two rockets, (AL-Sarkhah), on Saudi aggression gatherings of Saudi soldiers in Rajla military camp, leaving dozens of casualties.

Meanwhile, the rocketry forces of the army and popular forces, fired a number of Katyusha rockets on Saudi al-Fawaz military camp headquarters, as well Abu Hammden military mount, Nhoukha military site and military sites of al-Sudais, causing great losses among the enemy.

Ansarullah leader Sayyed Abdul Malek Badreddine al-Houthi commented on the US aggression on Yemen by stressing that the Yemenis have the right to defend themselves against any aggression and defeat the enemies.

A Yemeni military official on Thursday denied reports alleging that a US. warship was targeted off the Yemeni coasts from territories the army and popular forces control.

"These allegations are unfounded and the army as well popular forces have nothing to do with this action," the official said in a statement received by Saba.

"The U.S. allegations just came in the context of creating false justifications to pave the way for Saudi-led coalition to escalate their aggression attacks against Yemen and to cover for crimes continually committed by the aggression coalition against the Yemeni people and to continue an all-out blockade after refusal stances have been increasing against such heinous crimes on the Yemeni people," said the official.

He reaffirmed that they army and popular forces are in full readiness to confront any future aggression against the country under whatever justification.
Posted by: badanov || 10/14/2016 00:00 || Comments || Link || E-Mail|| [126 views] Top|| File under: Houthis
1K Ethiopian prisoners sprung by guards
ADEN, Yemen: Around 1,000 Ethiopian migrants escaped a detention center in south Yemen on Wednesday with the help of their guards, a security official said.

The detainees broke out of the center, where some 1,400 Ethiopians were being held prior to deportation after entering the country illegally, in the province of Shabwa before dawn, he said.

The getaway in the provincial capital of Ataq was "well organized," he added.

"The escapees boarded vehicles that were waiting for them to take them to the neighboring provinces of Marib and Bayda" in small groups.

Loyalists control most of Marib except for the oil-rich Sarwah area where they are fighting the rebels, while insurgents control Bayda.

Late last month, Yemeni authorities deported at least 220 African illegal immigrants, mainly Ethiopians, from the southern port city of Aden, security officials said.

Hundreds of Ethiopians have arrived in the south of Yemen in the past months despite the conflict between loyalist forces and Shiite rebels that has gripped the country for more than 18 months.

A Saudi-led coalition intervened in Yemen in support of President Abedrabbo Mansour Hadi's government in March last year after the Iran-backed Houthis overran much of the country including the capital Sanaa.

Loyalist officials accuse the Houthis of recruiting to their ranks migrants who have entered the country illegally, but no independent source has confirmed this.

The rebels and their allies still control most of the Red Sea coast, as well as the capital and much of the central and northern highlands.

More than 6,800 people have been killed since the Saudi-led intervention began, almost two-thirds of them civilians, the United Nations says.
Posted by: badanov || 10/14/2016 00:00 || Comments || Link || E-Mail|| [121 views] Top|| File under:
Europe
Europe colonist briefs
German police probing 'refugee' baby put for sale on eBay

[IsraelTimes] German police say they are investigating a refugee couple after their 1-month-old baby was put up for sale on the online auction platform eBay for 5,000 euros ($5,500).


Probably a bargain. Think what the cost might be if you were forced to assemble from parts from Planned Parenthood.


Police launched a probe into possible human trafficking after they were tipped off about the advertisement which appeared online on Tuesday.

The 40-day-old girl has been handed to child protection officers, police from the western city of Duisburg say in a statement.

Preliminary investigations show that the advertisement was put up using the internet connection of the couple, identified by police only as "refugees."

However, police say the internet connection was also in use by other members of the family, adding that the probe is ongoing.
Austrian 2017 Budget Will Spend 2 Billion Euros on Migrants
13 Oct 2016
The grand coalition government of Austria has announced its budget for 2017 and has revealed a massive €2 billion cost for migrants – well above most predictions.

German Domestic Intelligence Wants To Monitor More Migrants For Terror Links
13 Oct 2016
Both the conservative Christian Social Union (CSU) and the German domestic intelligence agency want to see more observation of migrants for terror links after the failed bomb plot in Chemnitz.

Eritrean Migrant Killed on Calais Road Was Attacking Car that Hit Him, Says Witness
13 Oct 2016
The Eritrean migrant killed on the road near Calais on the weekend was attacking the car that hit him, and may have been holding a weapon, it has emerged.

Italy Jails 3 North African Traffickers After 49 Suffocate On Migrant Boat
13 Oct 2016
An Italian judge sentenced three men to 20 years each in jail on Wednesday for their role in packing hundreds of migrants into a boat in which 49 suffocated in the Mediterranean last August, a legal source said.

Protest After Migrants Gang Rape Woman In Wheelchair
2 Oct 2016
A wheelchair-bound Swedish woman says she was gang-raped by five migrants who were then released days after their arrest, as the victim allegedly did not do enough to fight off her attackers, according to prosecutors.
Asylum seeker has his lips, ears and eyelids ripped off by another migrant before being stabbed in both eyes in horrific attack at German refugee centre
13/10/16
Police believe some of the victim's facial features were bitten off and he was left blinded after being stabbed in both eyeballs in the attack which happened in the town of Schlüchtern in central Germany.

Three suspected migrants are found hiding between boxes in the back of a lorry after other motorists heard banging from inside
12/10/16
Three men were arrested on suspicion of immigration offences after the truck was stopped in Worcester yesterday afternoon
Posted by: trailing wife || 10/14/2016 00:52 || Comments || Link || E-Mail|| [175 views] Top|| File under: Moslem Colonists
Home Front: WoT
Report: Hizbullah Group Arrested in Laundering Cocaine Money Through Miami Banks
[AnNahar] Three associates of Hizbullah
...Party of God, a Leb militia inspired, founded, funded and directed by Iran. Hizbullah refers to itself as The Resistance and purports to defend Leb against Israel, with whom it has started and lost one disastrous war to date, though it did claim victory...
party suspected of laundering cocaine money for the Colombian cartel have been busted after agents said they illegally moved $500,000 into Miami banks through a series of complicated financial transactions stretching from Australia to Europe, the Miami Herald reported.

Mohammed Ahmad Ammar, 31, is the main player who was living in Medellin, Colombia. He was imprisoned last week into a Miami-Dade jail to face state felony money laundering charges.

Two other Hizbullah associates are facing charges in the same case. One of them is

in jug

in

Gay Paree

, while the other is still

on the lam

, possibly in

Leb

or Nigeria, added the Miami Herald.

The involvement of radical Islamic terrorist groups in Latin American is not new but has increased in recent years, according to federal law enforcement and security experts, said the daily.

According to a congressional report on border security, Latin America has become a money laundering and major fundraising center for Hizbullah.

The U.S. Drug Enforcement Administration announced in February an enforcement activity against people with links to Hizbullah, which came after the U.S. Department of Treasury announced sanctions against Hizbullah's financiers, whom they believe are capable of earning $400 million a year from drug trafficking and money laundering.

Hizbullah-related arrests stemming from Latin American have popped up before in South Florida, said the daily.

In 2008, a Lebanese man named Chekri Harb described by Colombian security officials as having links to Hizbullah was locked away
Don't shoot, coppers! I'm comin' out!
and convicted as part of a large-scale Colombian cocaine ring.

In 2010, three South Florida businessmen were arrested on accusations of of exporting video games and other electronic products to a shopping mall in Paraguay that allegedly served as a front to Hizbullah.

Ammar who is

in jug

in Miami, was described in court documents as a Hizbullah associate whose job was to launder money for the Colombian cocaine operation known as La Oficina, or The Office, an off-shoot of the notorious Medellin cartel.

He was known to launder money through Holland, Spain, the United Kingdom, Australia and Africa, according to an arrest warrant. Ammar is charged with eight felonies, including money laundering and conspiracy to launder money; court records do not list a defense attorney.

Ghassan Diab, another purported Hizbullah associate based in Nigeria who is still

on the lam

, is facing charges. He is related to a "high-ranking member of Hizbullah who has access to numerous international bank account."

The third accomplice facing charges is Hassan Mohsen Mansour of Hizbullah with dual Lebanese and Canadian citizenship. He is

in jug

in

Gay Paree

, and is facing a separate but similar federal money-laundering prosecution in South Florida, said the daily.
Posted by: trailing wife || 10/14/2016 00:00 || Comments || Link || E-Mail|| [229 views] Top|| File under: Hezbollah
India-Pakistan
Gen Raheel confirms death sentences of 10 'hardcore terrorists'
[DAWN] Chief of Army Staff (COAS) Gen Raheel Sharif


..Pak chief of army staff, meaning he pulls the strings on the Nawaz Sharif puppet to make it dance and sing and not do much at all....


on Thursday confirmed the death sentences awarded to 10 'hardcore terrorists' tried by military courts, according to an Inter-Services Public Relations statement.

The 'terrorists' were members of the Tehrik-e-Taliban Pakistain (TTP), and were involved in the killing of innocent civilians, polio


...Poliomyelitis is a disease caused by infection with the poliovirus. Between 1840 and the 1950s, polio was a worldwide epidemic. Since the development of polio vaccines the disease has been largely wiped out in the civilized world. However, since the vaccine is known to make Moslem pee-pees shrink and renders females sterile, bookish, and unsubmissive it is not widely used by the turban and automatic weapons set...


workers, non-governmental organization employees, police officials and armed forces personnel, ISPR said.

Fire-arms and explosives were also recovered from their possession, the statement added.
Posted by: Fred || 10/14/2016 00:00 || Comments || Link || E-Mail|| [160 views] Top|| File under: al-Qaeda in Pakistan
Police official shot dead in Karachi
A police officer was shot dead by unknown assailants on Thursday while he was travelling in a private vehicle in Karachi's Korangi area.

"Assistant sub-inspector (ASI) Shahzad Akhtar, in charge of a police post in the R-Area of Korangi, left his post and was intercepted by two suspects on a motorcycle," said Korangi SSP Nauman Siddiqui.

The senior police official added that the suspects snatched a mobile phone from the officer and then opened fire and fled.

The wounded police officer was shifted to Jinnah Postgraduate Medical Centre and was announced dead on arrival, said Dr Seemin Jamali, head of the emergency services at JPMC.

Chief Minister Sindh has sought a report on the incident from Inspector General Police AD Khawaja.

DIG East Zone has be instructed to conduct an inquiry and submit a report regarding the incident.
Posted by: badanov || 10/14/2016 00:00 || Comments || Link || E-Mail|| [160 views] Top|| File under:
Iraq
Turkey says its troops to stay in Iraq until Islamic State cleared from Mosul
[Rooters] A planned U.S.-backed operation to drive Islamic State
...formerly ISIS or ISIL, depending on your preference. Before that al-Qaeda in Iraq, as shaped by Abu Musab Zarqawi. They're very devout, committing every atrocity they can find in the Koran and inventing a few more. They fling Allah around with every other sentence, but to hear the pols talk they're not really Moslems....
from the Iraqi city of djinn-infested Mosul
... the home of a particularly ferocious and hairy djinn...
could cause "blood and fire" in the region if not carefully handled, The Sick Man of Europe Turkey


...the only place on the face of the earth that misses the Ottoman Empire....


warned on Wednesday, saying it would keep troops nearby despite Baghdad's opposition.

President Tayyip Erdogan said Turkey, locked in an escalating row with Iraq over who should take part in the planned Mosul assault, would do all it could to prevent the operation from deepening sectarian conflict on its borders.

"We will use all our resources to prevent our brothers in Syria and Iraq from being crushed under the wheels of global power games, and to keep us from suffering a similar fate," Erdogan said in a speech in Istanbul. "We are determined to deflate the balloon of sectarian conflict aimed at drowning the region in blood and fire."

Soldiers from Turkey, a regional power with the second largest armed forces in NATO


...the North Atlantic Treaty Organization. It's headquartered in Belgium. That sez it all....


, have been training Sunni

Moslem

and Kurdish Peshmerga units at the Bashiqa camp in northern Iraq, and want them to take part in the expected battle for Mosul. But their presence has sparked a row with the Shi'ite-led government in Baghdad, which is keen that its forces be at the forefront of the offensive.

The United States on Tuesday urged the two governments to resolve the spat, which could affect the planned U.S.-backed assault. It said any foreign forces in Iraq should be there with the approval of the Baghdad government and under the umbrella of the U.S.-led coalition fighting Islamic State.

"Turkey does not move on orders from others ... Turkey's presence in the Bashiqa camp will remain until Mosul is rid of

ISIS

," Turkish Deputy Prime Minister Numan Kurtulmus told the state-run Anadolu Agency on Wednesday, using an acronym for Islamic State.

"Whoever the Mosul population is, Arabs or Turkmen, they have lived together for centuries and will continue to do so. If you change the ethnic structure here, the people there will not allow it ... This is our perspective as Turkey. Turkey's force in the region cannot be questioned," he said.

Turkey's parliament voted two weeks ago to extend the deployment of an estimated 2,000 troops across northern Iraq by a year to combat "terrorist organizations" - a wording broad enough to refer to Kurdish

turbans

as well as Islamic State.
Posted by: Pappy || 10/14/2016 00:00 || Comments || Link || E-Mail|| [183 views] Top|| File under: Sublime Porte
The Beatings Will Continue: Iraqi Edtion


7 executed in Mosul for spying

[ARA News] Erbil – Extremists of the Islamic State (ISIS) beheaded on Thursday seven civilians in the city of Mosul, after accusing them of spying for the Iraqi Army.

Local sources told ARA News that the ISIS-led Islamic Police, also known as Diwan al-Hisba, arrested seven men earlier on Wednesday on suspicion of leaking security information about the group's movements in Mosul to hostile parties.

The Sharia Court said in a statement that the suspects were involved in communicating with Iraqi government officials and leaking confidential information about the locations of ISIS positions in Mosul.

"The arrested men were charged with treason, apostasy and spying for hostile troops. They were beheaded in front of hundreds of people in central Mosul on Thursday," local media activist Abdullah al-Malla told ARA News.
Posted by: badanov || 10/14/2016 00:00 || Comments || Link || E-Mail|| [139 views] Top|| File under: Islamic State
Ninevah Nightmares
ISIS ignites oil fire block in Ninevah

(IraqiNews.com) Nineveh – The Spokesman of Patriotic Union of Kurdistan in Nineveh Province, Gayath al-Sourji declared on Thursday, that the Islamic State (ISIS) burned crude oil in trenches in the axis of Bashiqa and Khazer, northeast of Nineveh, in order to hinder the advance of the aviation that targets the group's headquarters and positions.

Sourji said in a press statement, "This morning, ISIS burned crude oil, after putting it inside trenches in the axes of Nineveh, and the smoke covered the area's sky," pointing out that, "Each trench is 3 meters wide and 2 meters deep, and was used by ISIS to repulse the attacks launched to liberate Nineveh."

"Fire broke out in the axis of Bashiqa and Khazer, northeast of Nineveh," Sourji explained. "ISIS burned the oil to hinder the air strikes that targets the headquarters of the group in the province," he added.

Large parts of Nineveh Province are controlled by ISIS since June 2014, and since then the province is witnessing mass executions, as well as tough humanitarian and security situations.

ISIS blocks four bridges near Mosul

(IraqiNews.com) Nineveh – Iraqi media outlets reported on Thursday, that the Islamic State (ISIS) members cut four bridges link between the left and right coasts with concrete blocks, and pointed out that ISIS raised the state of alert in preparation for the offensive that will be launched to liberate Nineveh.

Al Sumaria News stated, "Today, ISIS cut four main bridges linking between the two sides of Nineveh using concrete blocks, to prevent civilians from moving to the havens prepared by the security forces with the approach of the military offensives to liberate Nineveh."

"ISIS raised the state of alert in anticipation of any military assault to liberate the city," Al Sumaria News added.

"The ISIS started to hire boys, after large numbers of its members left due to lessening their salaries. ISIS deployed nearly 175 militants in the left and right coasts of the province," Al Sumaria explained.

The Islamic State established a number of schools to raise the so-called "Cubs of Caliphate" to carry out suicide attacks on the positions of security forces and al-Hashd al-Shaabi.
Posted by: badanov || 10/14/2016 00:00 || Comments || Link || E-Mail|| [121 views] Top|| File under: Islamic State
Anbar Antics
Anbar offensive begins

(IraqiNews.com) Anbar – Security forces and tribal fighters started an offensive to liberate Haditha-Baiji road, north of the province, Al Sumaria News reported on Thursday.

Al Sumaria News stated, "Security forces from the army's 7th brigade, Jazeera Operations and tribal fighters started, this morning, an extensive offensive to liberate Haditha-Baiji road, north of Anbar Province."

"The road was used by ISIS to launch attacks on Haditha city, and liberating it will cut off ISIS supply lines from Salahuddin," Al Sumaria added.

The security forces and tribal fighters are controlling the city of Haditha, while ISIS is launching attacks on the city from time to time.
Posted by: badanov || 10/14/2016 00:00 || Comments || Link || E-Mail|| [147 views] Top|| File under: Islamic State
Israel-Palestine-Jordan
Shin Bet arrests 3 Arab Israelis for ISIS connections
[Ynet] Three Israeli-Arabs were jugged following the discovery of a tunnel between Israel and the West Bank by IDF forces; tunnel was intended for smuggling weapons to carry out attacks; Two of the suspects had previously attempted to enter Syria to join ISIS.

Three Israeli-Arabs from Taybe were tossed in the clink
Please don't kill me!
in September on suspicion of supporting ISIS in a joint operation between the Israel Police and the Shin Bet.

Amongst other things, members of the group are suspected of trying to set fire to the local soccer stadium in order to prevent a concert scheduled for Eid al-Adha during a performance by one of the winners of Arab Idol which was to occur in Taybe. The suspects told Shin Bet

Sherlocks

that the arson attempt was inspired by ISIS ‐ meaning, they believe that live music is immoral and against Islam, thus violating the principles of the "Islamic State
...formerly ISIS or ISIL, depending on your preference. Before that al-Qaeda in Iraq, as shaped by Abu Musab Zarqawi. They're very devout, committing every atrocity they can find in the Koran and inventing a few more. They fling Allah around with every other sentence, but to hear the pols talk they're not really Moslems....
The three also planned to smuggle weapons from the Tulkarem area into Israel as part of preparations for "Judgement Day," in which the three believe they will fight infidels.

According to Islam, judgment day will begin when the "Armies of Rome" attack the "true believers" on the plains of the Syrian city of Dabiq. In the battle of the end of days, 5,000 "true believers" will gather on the Temple Mount in Jerusalem to fight off an anti-Messiah called the Dajjal. Jesus will come down and destroy the Dajjal, and lead the "true believers" to victory. The men wanted to smuggle the weapons in preparation for this battle.

The cell members planned to smuggle the weapons and fighters via a tunnel between the West Bank and Israeli territory under Ibrahim's house. The 15-meter-deep tunnel was uncovered and searched by IDF forces.

The three suspects were named as Ibrahim Halim Mahmoud Yusuf, Muhammad Tamim Kadar Nashaf and Amir Hakim Hafez Jabara.

During the course of the investigation, it was revealed that one of the suspects, Amir Jabara, was arrested by Turkish security forces in April 2016 after attempting to enter Syria via The Sick Man of Europe Turkey


...the only place on the face of the earth that misses the Ottoman Empire....


to join ISIS. Ibrahim Yusuf made a similar attempt after building a homemade pedal-assisted glider to travel to Syria.

In Israel, any act of support for ISIS is a criminal offense and is severely dealt with by law enforcement.
Posted by: trailing wife || 10/14/2016 00:00 || Comments || Link || E-Mail|| [170 views] Top|| File under: Islamic State
Southeast Asia
Attack on home injures three in southern Thailand
[Bangkok Post] Two men and a 10-year-old boy were injured when an improvised bomb exploded after assailants opened fire on a house in Pattani province on Wednesday night.

Eyewitnesses told police two armed men arrived at house in Mayo district and began shooting at it. Before leaving, the attackers placed a home-made bomb in front of the house. The subsequent blast injured Wilab Suwanna, his son Supat, and a boy Vachirawit Samaeng. The front of the house was extensively damaged.
Posted by: ryuge || 10/14/2016 00:00 || Comments || Link || E-Mail|| [183 views] Top|| File under: Thai Insurgency
Syria-Lebanon-Iran
Did a Russian Ship Cut Syria's Internet Cables?
A Russian ship that intelligence and military officials reportedly fear can cut undersea Internet cables is near the coast of Syria. And its appearance coincides with what researchers say is a marked uptick in the instability of Internet traffic in that country.

The ship, named Yantar, is currently positioned off the coast of Lebanon and is moving on a northern track towards Syria, according to public vessel tracking data. Dyn, a U.S.-based company that tracks Internet outages around the world, reports a dip in the number of available networks in Syria in recent days.

Undersea cables are frequently cut by accident, including by ship anchors dragging on the ocean floor. It's possible that the Internet outages in Syria and Yantar's presence in the neighborhood are merely a coincidence.

But the Internet in Syria has a history of going down at times that the regime of Bashar al-Assad has plotted military offensives, raising the possibility that Russia may be assisting in a communications blackout as its military forces pound rebel positions in the beleaguered city of Aleppo.

The ship is technically classified as a research vessel, but it's equipped with a pair of remote submarines that U.S. officials have said are capable of severing the cables miles under the ocean's surface that carry global Internet communications.

Yantar cruised off the coast of the United States last year en route to Cuba, and was monitored along the way by American intelligence satellites, according to The New York Times. At the time, officials said they were monitoring a surge in Russian submarine activity along undersea cable routes.

Defense officials told The Daily Beast that they couldn't confirm the presence of the Yantar near the Syrian coast.

Yantar, the Russian word for amber, was built for secretive deep-sea research, according to the Web site Global Security.
Posted by: gorb || 10/14/2016 02:14 || Comments || Link || E-Mail|| [511 views] Top|| File under:
Iran Claims Broke Up Islamic State Bombing Plot Targeting Ashoura
[AnNahar] Iran broke up an Islamic State
...formerly ISIS or ISIL, depending on your preference. Before that al-Qaeda in Iraq, as shaped by Abu Musab Zarqawi. They're very devout, committing every atrocity they can find in the Koran and inventing a few more. They fling Allah around with every other sentence, but to hear the pols talk they're not really Moslems....
plan to bomb commemorations marking the Shiite religious mourning period of Ashoura, state media reported, the latest alleged

bad boy

plot to target the country.

Iran's official IRNA news agency quoted Intelligence Minister Mahmoud Alavi as saying several foreign nationals were detained with some 100 kilograms (220 pounds) of explosives. State television also reported the arrests.

Alavi said late Wednesday the suspects planned to attack Ashoura events in Iran's southern Fars province. Ashoura marks the death of Hussein, the grandson of the Prophet Muhammad, at the Battle of Karbala in present-day Iraq in the 7th century.

Alavi referred to the suspects as "takfiri
...an adherent of takfir wal hijra, an offshoot of Salafism that regards everybody who doesn't agree with them as apostates who most be killed...
terrorists," a term used by Iranian officials to describe

bad boy

Sunni

Moslem

fundamentalists like the Islamic State group.

"Intelligence Ministry agents, with the cooperation of other security forces, succeeded to defuse one of the anti-security plots of the 'takfiri' terrorist groups and prevent an inhuman crime in the ceremonies," he said.

There was no other information immediately released, though the arrest of foreigners on such charges is rare. Iran has helped Shiite militias fighting against the Islamic State group in Iraq, while also supporting embattled Syrian
Hereditary President-for-Life Bashir Pencilneck al-Assad


Scourge of Qusayr...


Alavi blamed Iran's foreign "enemies" for helping the Ashoura bombing suspects, without elaborating.

Iran in recent months has announced an increasing number of thwarted

bad boy

attacks. In June, Iran said it broke up one of the "biggest terrorist plots" ever on its soil by Sunni

gunnies

planning bombings in Tehran and elsewhere during the holy

Moslem

fasting month of Ramadan.

Iran increasingly has warned of possible

bad boy

assaults targeting the country, which hasn't seen large-scale attacks since the 1980s. Recently though, Iran has faced increased attacks from Kurdish separatists. Arabs in its southern, oil-rich region and Baluch

murderous Moslems

also launch occasional attacks.
Posted by: trailing wife || 10/14/2016 00:00 || Comments || Link || E-Mail|| [143 views] Top|| File under: Islamic State
Russia: ISIS fighters 'will be allowed to flee Mosul, retreat to Syria under US agreement.
[UK Daily Mail] The US is said to have agreed for the safe transfer of terrorists from Iraq to Eastern Syria on the premise ISIS militants fight Russian troops when they get there, a news agency has claimed.

The agreement is said to involve 9,000 extremists who will leave Mosul for eastern areas of the country to capture the cities of Dier ez-Zouer and Palmyra.

Its purpose, it is claimed by Russian news agency RIA Novosti, is that the White House hopes the ISIS militants will fight Russian troops in war-torn Syria.

The news agency reported that America and Saudi Arabia had come to an agreement to create a peaceful passage for ISIS fighters to leave Mosul for Syria before Iraqi government security forces begin their liberation of the city, according to Iraqi News.

Secretary General of Hezbollah Hassan Nasrallah yesterday accused The White House of trying to mobilize ISIS in the eastern region of Syria.

According to the anonymous diplomatic source, President Barack Obama has already sanctioned an operation to liberate Mosul, due to take place this month.

Posted by: Pappy || 10/14/2016 00:00 || Comments || Link || E-Mail|| [441 views] Top|| File under: Islamic State
Russian, Syrian airstrikes hit several Syrian provinces
Both the Syrian regime and Russia yesterday expanded their air campaign against areas controlled by the opposition, specifically in the city of Aleppo, the countrysides of Idlib and Homs and Ghouta, east of Damascus. Sources reported the death of dozens of people and said that dozens more were missing under the rubble.

Activists said that 15 civilians were killed, including four children, and 15 others were wounded during air raids carried out by Russian warplanes that targeted the centre of a popular market in Aleppo's Al-Firdous neighbourhood that is under the control of the opposition. Abu Mohammed Al-Shami, a nurse in a field hospital in Aleppo, told the news outlet Syria News Desk that Russian warplanes used two missiles during the raid on the market whilst hundreds of civilians were buying necessities. He added that the injured were rushed to a field hospital for treatment and that some of them were critically injured. Three people with head injuries were placed in intensive care and some people had limbs amputated. Al-Shami added that civil defence teams are still searching for missing people under the rubble and pointed out that the bombing led to the destruction of shops and residential buildings.

The Syrian regime's forces have been attacking the eastern neighbourhoods in Aleppo since the 22nd of September. Since then, clashes have been taking place in various areas including the Bustan Al-Basha and Al-Sheikh Saeed neighbourhoods in the south of the city.

For its part, the news agency Shahba Press reported that the Al-Firdous neighbourhood was the target of several air raids carried out by the regime's aircraft. Twelve people were killed, others were injured and buildings were damaged as a result. The agency also reported that the Kallaseh neighbourhood was the target of four Russian air raids and that this caused a lot of damage to buildings. These air raids come after a bloody day in which the number of those killed rose to 55 and many were injured during Russian raids on Aleppo and its countryside.

In addition to this, government forces stationed in the towns Nubul and Al-Zahra targeted the towns of Hiyan and Biyanoon in the Aleppo countryside, which are controlled by the opposition, with 25 rockets, some of which were Elephant rockets. Houses and other buildings were destroyed according to reports by activists.

Meanwhile, a woman and her two children were killed and more than 8 people were injured in the Idlib countryside yesterday after Russian warplanes targeted villages in the eastern Idlib countryside with thermobaric rockets.

More from Al-Arabiya
Russian jets resumed heavy bombing of rebel-held eastern Aleppo on Tuesday after several days of relative calm, a rebel official and the Britain-based Syrian Observatory for Human Rights monitoring group said.

Air strikes mostly hit the Bustan al-Qasr neighborhood, Zakaria Malhifji of the Aleppo-based Fastaqim rebel group told Reuters.

"There is renewed bombardment and it is heavy," he said.

The Observatory said the death toll from bombing in Bustan al-Qasr, Fardous and other neighborhoods rose to at least 25, with scores of wounded.

At least 50 civilians were killed by strikes on the rebel-held part of the city and nearby villages controlled by insurgents, residents and rescue workers said. In Bustan al Qasr, residents said, the strikes hit a medical center and a children's playground.

The Syrian army, backed by Iranian-backed militias, also said it had consolidated its control of the al Jandoul traffic circle at a major road intersection on the northern outskirts of Aleppo.

Moscow and Damascus reduced air raids in the northern city last week. The Syrian army said that was partly to allow civilians to leave opposition-held eastern neighborhoods.

The Syrian government said rebels holed up in Aleppo can leave with their families if they lay down their arms. Insurgents denounced that offer as a deception.

President Bashar al-Assad seeks the complete recapture of Aleppo, Syria's biggest city before the 5 1/2-year war, which has been divided between government and opposition control for years.

Assad's Russian allies have meanwhile built up its forces in Syria after a brief ceasefire collapsed last month.

Since Russia intervened in the war a year ago, the government's side has gained the upper hand on numerous fronts, including Aleppo, where the opposition-held sector has been completely encircled for weeks.

Insurgents have advanced elsewhere, including in Hama province further south, where they captured a series of towns and villages last month. But in recent days, government forces have regained some of that ground.

In the southern city of Deraa, which is split between government and rebel control, insurgent shelling of a school killed at least five people, including children, on Tuesday, the Observatory and state media reported.

Rebels denied they fired at the school. Residents reported the same death toll.

Near the Turkish border, rebels backed by Turkey and a US-led coalition closed in on the ISIS-held village of Dabiq, the site of an apocalyptic prophesy central to the militant group's ideology.

Free Syrian Army (FSA) rebel groups have been pushing south into ISIS's territory in an operation backed by Turkey since Aug. 24, and have taken more villages near Dabiq in recent days.

But hundreds of mines planted by the militants were delaying their progress, rebels said. The militants even retook the villages of Ihtimlat and Kafra only hours after the FSA fighters seized them, rebels said.

"They planted along their front lines of defense hundreds of mines," a rebel from the Failaq al Sham group said. Now the goal of FSA forces was to retake the town of Soran, an ISIS stronghold in the area, before moving on to Dabiq, he said.
Posted by: badanov || 10/14/2016 00:00 || Comments || Link || E-Mail|| [182 views] Top|| File under: Govt of Syria
al-Nusra members captured in Aleppo
[al-Manar] The Syrian army and allies managed on Thursday to capture a number of Nusra Front terrorists in Sheikh Said area in southern Aleppo.

The Nusra terrorists who were captured by the Syrian army and allies acknowledged that they were trained in Turkey.

The Syrian army controlled the air force battalion in southeast Alderkhbayh in Damascus's western Gouta, killing or injuring scores of terrorists.

The Syrian army established control over Maan town in Hama province and continued to launch wide-scaled military operations against dens and positions of the Takfiri terrorist organizations in different areas across the country.
Posted by: badanov || 10/14/2016 00:00 || Comments || Link || E-Mail|| [166 views] Top|| File under: al-Nusra
Dozens dead after Turkish border bombing attack
[ARA News] Aleppo – At least 23 people were killed and dozens more wounded in a car bomb attack near the Syrian-Turkish border, local sources reported on Thursday.

The blast hit a checkpoint manned by rebels of the Free Syrian Army (FSA) at the Bab al-Salama border crossing. "Most of the casualties were rebel fighters," media activist Zakariya al-Halabi told ARA News.

The targeted checkpoint was held by the FSA-led al-Shamiya Front.

"23 dead bodies were found subsequent to the attack. Also, over 20 others were injured," al-Halabi reported.

Salih al-Zein, official spokesman of the al-Shamiya Front, told ARA News that the attack was most likely conducted by ISIS.

"We have been combatting ISIS terrorists in northern Aleppo for months. The attack on Bab al-Salama was most likely carried out by ISIS," al-Zein said.

However, the Islamic State (ISIS) group has not issued any statements regarding the attack so far.
Posted by: badanov || 10/14/2016 00:00 || Comments || Link || E-Mail|| [484 views] Top|| File under: Islamic State
Who's in the News
29
[untagged]
8
Islamic State
4
Taliban
3
Govt of Pakistain Proxies
3
Sublime Porte
2
Govt of Pakistan
2
Govt of Iran
2
Govt of Syria
2
Houthis
1
Thai Insurgency
1
al-Nusra
1
Moslem Colonists
1
Hezbollah
1
al-Qaeda in Pakistan
1
Jund ul-Khalifa
1
Boko Haram
1
al-Shabaab
Bookmark
E-Mail Me
The Classics
The O Club
Rantburg Store
The Bloids
The Never-ending Story
Thugburg
RSS Links
Gulf War I
The Way We Were
Bio
Merry-Go-Blog
Hair Through the Ages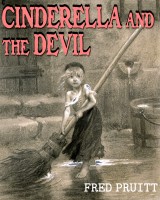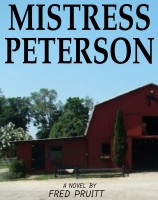 On Sale now!


A multi-volume chronology and reference guide set detailing three years of the Mexican Drug War between 2010 and 2012.

Rantburg.com and borderlandbeat.com correspondent and author Chris Covert presents his first non-fiction work detailing the drug and gang related violence in Mexico.

Chris gives us Mexican press dispatches of drug and gang war violence over three years, presented in a multi volume set intended to chronicle the death, violence and mayhem which has dominated Mexico for six years.
Click here for more information


Meet the Mods
In no particular order...


Steve White
Seafarious
Pappy
lotp
Scooter McGruder
john frum
tu3031
badanov
sherry
ryuge
GolfBravoUSMC
Bright Pebbles
trailing wife
Gloria
Fred
Besoeker
Glenmore
Frank G
3dc
Skidmark
Alaska Paul



Better than the average link...



Rantburg was assembled from recycled algorithms in the United States of America. No trees were destroyed in the production of this weblog. We did hurt some, though. Sorry.
54.236.234.60