-Lurid Crime Tales-
Three arrested for bomb plot against Somalis in Kansas
[SouthAfricaToday] Three members of a Kansas militia group were charged Friday with plotting to bomb an apartment complex that's home to Somali immigrants in the western Kansas meatpacking town of Garden City, a thwarted attack prosecutors say was planned for the day after the November election.

The arrests were the culmination of an eight-month FBI investigation that took agents "deep into a hidden culture of hatred and violence," Acting U.S. Attorney Tom Beall said.

A complaint unsealed Friday charges Curtis Wayne Allen, 49; Patrick Eugene Stein, 47; and Gavin Wayne Wright, 49, with conspiring to use a weapon of mass destruction. Their first court appearance is Monday.

The men are members of a small militia group that calls itself "the Crusaders," and whose members espouse sovereign citizen, anti-government, anti-Muslim and anti-immigrant extremist beliefs, according to the complaint.

The FBI began a domestic terrorism investigation of the group in February, and a confidential source attended its meetings in southwestern Kansas.

In a June meeting, Stein brought up the Orlando nightclub shooting, and proposed carrying out a similar attack against Muslim refugees in Garden City, according to the complaint.

They ultimately decided to target the apartment complex because of the number of Somalis who lived there and the fact that one of the apartments was used as a mosque. The complex houses about 120 Somali residents, Beall said.

The complaint said that Stein discussed the explosives used in the 1995 bombing of the federal building in Oklahoma City by Timothy McVeigh.

The men, who were arrested in Liberal on Friday morning, performed surveillance of the apartment building and prepared a manifesto, Beall said.

In a profanity-laced conference call that law enforcement monitored, Stein said the only way "this country's ever going to get turned around is it will be a bloodbath," according to the complaint.

If convicted, the men could be sentenced to up to life in federal prison without parole.

The case is the latest involving militia groups in the state. Earlier this year, a planned armed protest outside a Wichita mosque prompted the Islamic Society of Wichita to cancel an appearance by a speaker whom protesters believed supported terrorism.

The Justice Department's National Security Division created a new position a year ago to help coordinate investigations into violent homegrown extremism, like the one that resulted in the three arrests.
Posted by: SAT2014 || 10/15/2016 00:00 || Comments || Link || E-Mail|| [838 views] Top|| File under:
Afghanistan
1 dead in Kabul bomb attack
An explosion rocked Kabul city late on Thursday evening leaving at least one person dead and two others wounded, security officials said Friday.

The incident took place in Karte Naw area of the city located in the 8th police district after a magnetic bomb was detonated.

The security officials in Kabul are saying that the bomb was planted in a vehicle belonging to the traffic police and a driver of the traffic department was killed.

The officials further added that two civilians were also wounded in the explosion and the Ranger vehicle was destroyed.

No group including the Taliban militants has so far claimed responsiblity behind the incident.

This comes as back to back coordinated attacks rocked Kabul city on Wednesday night, leaving at least 18 people dead and scores of others wounded.

The first incident took place in a shrine in Karte Sakhi area of the city as hundreds of people had gathered to mark the Ashura day.

The second incident took place hours after the first blast after a number of gunmen stormed a mosque where the Ashura mourners had gathered.

The loyalists of the Islamic State of Iraq and Syria (ISIS) terrorist group claimed responsibility behind the attack.
Posted by: badanov || 10/15/2016 00:00 || Comments || Link || E-Mail|| [208 views] Top|| File under:
Munitions seized in Nimroz
The Afghan National Defense and Security Forces (ANDSF) confiscated at least 50 rockets and 10 mortar rounds as the militants were looking to use them for a series of attacks in western Nimroz province.

The Ministry of Interior (MoI) said the rockets were seized during an operation in Chahar Borjak district of Nimroz on Thursday.

No further details were given regarding the arrest of any suspect during the operation.

The anti-government armed militant groups including the Taliban insurgents have not commented regarding the report so far.

Nimroz is among the relatively peaceful provinces in western Afghanistan but the anti-government armed militant groups are active in some remote parts of the province.

The discovery and confiscation of the rockets in Nimroz comes as the Taliban-led insurgency has been rampant during the recent months.

The group announced its spring offensive in mid-April this year and since then has staged numerous attacks across the country, including capital Kabul.

Sporadic clashes are still going in some parts of the country including the northern Baghlan and Kunduz province where the Taliban insurgents launched a major attack to take control of the strategic Kunduz city.
Posted by: badanov || 10/15/2016 00:00 || Comments || Link || E-Mail|| [206 views] Top|| File under:
More Than 150 Militants Killed In Farah
Farah Police Chief Mohammad Ghaws Malyar on Friday said more than 150 insurgents were killed in military operation carried out by security forces in parts of the province.

He said the army's Special Forces were on the frontline of the battle and Taliban militants are retreating from northern parts of the city.

"Over 150 militants were killed in security forces military operation in northern parts of the city. Most of them were killed in Posht Rod district when the army helicopters targeted a hideout of the Taliban," Malyar said.

He added security forces have closed the ways to prevent insurgents from leaving the province.

Meanwhile, a number of Farah residents welcomed the security forces' efforts at a gathering in the province.

"We really appreciate the efforts of the security forces and all those who have taken part in defending our soil and have stood against terrorists," said Dadullah Qane, member of Farah Provincial Council.

Meanwhile, security forces in Farah urged the displaced families to return to their homes.

"As a soldier, I will defend Farah and my entire country. I am ready to ensure the safety of its residents. As a result of our efforts, all militants were pushed back from the city," said Mohammad, a soldier.
Posted by: badanov || 10/15/2016 00:00 || Comments || Link || E-Mail|| [327 views] Top|| File under: Taliban
Africa Horn
Shaboobs raid AMISOM base in Qoryoley
I confess that I'm not sure why I keep reporting these: the tit-for-tat between the Shaboobs and ANISOM likely will go on longer than the Hatfield-McCoy feud, with about as much significance to the rest of the world.

Fighters with the Al Qaeda-affiliated Al shabaab have fired several mortar rounds at AMISOM military base in Qoryoley district in Lower Shabelle region, second shelling on AU forces base in a week.

Confirming the incident, the city's police boss Ali Aden Ali, told Radio Shabelle an AMISOM military outpost outside the town came under mortar fire from Al shabaab militants on Friday evening.

"An army base belonging to Ugandan peacekeepers serving with African Union mission in Somalia (AMISOM) in east of Qoryoley was attacked with mortars by Al shabaab," said the area police chief.

He added at least two civilians sustained wounds when a mortar shell fired from AMISOM base, in response to the Al shabaab attack struck their house in Qoryoley, some 120Km southwest of Mogadishu.

Qoryoley, which is a key town in southern Somalia has witnessed frequent ambush attacks since Somali and AU forces wrested its control from Al shabaab in March, 2014.
Posted by: Steve White || 10/15/2016 00:00 || Comments || Link || E-Mail|| [194 views] Top|| File under: al-Shabaab
Africa North
Egyptian army kills over 100 ISIS militants in response to deadly terror attack
The Egyptian Air-force assaulted a number of Islamic State positions based in the Sinai Peninsula on Saturday in response to a deadly terror attack carried out by the terrorist organization the previous day, according to Channel 10.

The Egyptian military reportedly killed over 100 ISIS fighters in the excursion while destroying outposts and armories belonging to the militants in a three hour attack, Channel 10 citing an Egyptian military spokesperson reported.
Cairo targeted the terror organization after Islamist militants killed 12 members of Egypt's military in North Sinai province and wounded six more in an attack on a checkpoint on Friday, the military said, adding that it killed 15 militants in return.


If they knew where the bad guys were, why did they wait to be attacked?
Posted by: g(r)omgoru || 10/15/2016 10:07 || Comments || Link || E-Mail|| [643 views] Top|| File under: Islamic State
5 wounded in Benghazi rocket attack
Five boys were injured today when a rocket landed near where they were playing football outside Benghazi's Benina sports stadium.

All five were taken to Jalaa hospital from which two were released after treatment for shock and minor wounds. The other three have been kept in but their injuries are not reported to be life-threatening.

The rocket is thought to have been fired from Ganfouda where IS and Ansar Al-Sharia terrorists and their allies in the Benghazi Revolutionaries' Shoura Council are still surrounded but frustrating efforts by the army to overrun their final large position in the city. The terrorists are also continuing to hold out in downtown Sabri and Suq Al-Hud.
Posted by: badanov || 10/15/2016 00:00 || Comments || Link || E-Mail|| [132 views] Top|| File under: Islamic State
Terrorist attack kills 12 Egyptian soldiers in Sinai
Suspected terrorists militants in Egypt's Sinai Peninsula attacked an army checkpoint on Friday, killing 12 soldiers and wounding eight, according to security and medical officials.

The officials said the terrorist attack took place about 80 kilometers (50 miles) east of the Suez Canal, near the town of Bir el-Abd, where the wounded were taken for treatment before they were ferried to the city of el-Arish to the east. A military statement confirmed the death toll, but said six troops were wounded. The military said 15 of the terrorists attackers, who arrived at the checkpoint in all-terrain vehicles, were killed and an undetermined number of others were wounded in an ensuring gun battle.

According to the officials, the terrorists militants opened fire on the checkpoint with light arms and heavy machine guns. The officials had no information on casualties among the militants.

There was no immediate claim of responsibility for the attack though it bore the hallmarks of the local affiliate of the extremist Daesh group, which is based in Sinai. Calling itself the "Emirate of Sinai," the group is leading the insurgency in the strategic region bordering Israel and the Hamas-ruled Gaza Strip.

President Abdel-Fattah el-Sissi said in a brief statement later Friday that the latest attack would only strengthen Egypt's resolve to continue the "battle for building and survival."
Posted by: Steve White || 10/15/2016 00:00 || Comments || Link || E-Mail|| [202 views] Top|| File under: Ansar Bayt al-Maqdis (IS)
Arabia
Dozens of Houthis die at Soddy checkpoints
Dozens of Iran-backed Houthi militias were killed after Saudi forces foiled their attempt to claim control over the kingdom's checkpoints near the border, Al Arabiya News Channel's correspondent reported.

The Saudi forces were able to target the militias before they stepped a foot near the Alab crossing in Dhahran Al-janoob province south of the kingdom.

The Saudi attack has prompted the Houthi militia to further withdraw from their positions.
Posted by: badanov || 10/15/2016 00:00 || Comments || Link || E-Mail|| [170 views] Top|| File under: Houthis
Soddys Destroy New Houthi Sites Near Saada
The Arab coalition carried out a series of air strikes on positions belonging to the Houthis and military forces loyal to the former Yemeni president Ali Abdullah Saleh in the governorate of Saada.

According to the German news agency DPA, Popular Resistance sources said that coalition aircraft launched six air strikes on positions belonging to Houthis and Saleh's forces in the two regions of Al-Souh and Al-Fir' in the Kitaf Directorate, Saada.

The sources added that the sound of heavy explosions was heard at those sites in addition to columns of smoke rising as a result of the raids. They added that those raids coincided with the beginning of a demining operation carried out by the national army and the Popular Resistance's forces which aims to demine the main roads surrounding the Al-Buq' port "in preparation for the advance on the governorate of Saada". According to sources, the "mines impede the progress of the army and the Popular Resistance towards Saada, and obstruct them from taking control of new sites".

Furthermore, a senior military source revealed that the senior leadership of the Yemeni armed forces held lengthy meetings during the past two days to study all the options available in order to stop the rebels from targeting the Yemeni border and military targets, the latest of which was a US destroyer.
Posted by: badanov || 10/15/2016 00:00 || Comments || Link || E-Mail|| [203 views] Top|| File under: Houthis
Yemeni Army, Popular Committees Kill 40 Saudi-led Mercenaries in Boqa'a Exit
[AlManar] A special operation was carried out by the Yemeni army and popular committees in the border area of Boqa'a exit against the Saudi aggression forces, killing 40 mercenaries.

The military media circulated a video which shows the operation and broadcasts the voices of the Yemeni fighters who expressed their full readiness to defeat the Saudi aggression.

The Yemeni forces also attacked a number of Saudi military sites in Jizan, inflicted severe damages upon them.

in the context of its open criminal war against the Yemenis, Saudi escalated its air raids against the various residential areas in Yemen, causing much losses.

Yemen has been since March 26, 2015 under brutal aggression by Saudi-led coalition.

Thousands have been martyred and injured in the attack, with the vast majority of them are civilians.

Riyadh launched the attack on Yemen in a bid to restore power to fugitive ex-president Abd Rabbu Mansour Hadi who is a close ally to Saudi Arabia.
Posted by: badanov || 10/15/2016 00:00 || Comments || Link || E-Mail|| [228 views] Top|| File under: Houthis
The Grand Turk
Rockets Fired Near Turkish Resort
[AnNahar] Assailants on Friday fired at least two rockets near the Mediterranean resort of Antalya, striking a depot used by a fishing company, news reports said. No one was hurt in the attack.

Dogan news agency said the rockets were fired from a mountainous area near a highway linking Antalya and the town of Kemer. The target of the attack may have been tanker truck carrying fuel, the agency said.

Several ambulances and fire-fighting trucks were sent to the scene, some 15 kilometers (9 miles) from Antalya, Dogan reported.

The motive of the attack in an area that is a major tourist destination was not known.

The Antalya governor's office confirmed that an

kaboom

had occurred in the area and said an investigation was launched.

The Sick Man of Europe Turkey


...the only place on the face of the earth that misses the Ottoman Empire....


has been rocked by a spate of deadly attacks by Islamic State
...formerly ISIS or ISIL, depending on your preference. Before that al-Qaeda in Iraq, as shaped by Abu Musab Zarqawi. They're very devout, committing every atrocity they can find in the Koran and inventing a few more. They fling Allah around with every other sentence, but to hear the pols talk they're not really Moslems....
group

forces of Evil

or Kurdish rebels.

The country is still reeling from a failed military coup in July, blamed on the followers of U.S.-based

Moslem

holy man

Fethullah Gulen


... a Turkish preacher living in Pennsylvania whom the current govt of Turkey considers responsible for all the ills afflicting Turkey and possibly the entire world...


Earlier reports said the target may have been a tanker ship moored at sea.
Posted by: trailing wife || 10/15/2016 06:55 || Comments || Link || E-Mail|| [258 views] Top|| File under:
Roadside bombs kill 3 Turkish soldiers in largely Kurdish south east
[Ynet] Three Turkish soldiers were killed and 12 were

maimed

on Friday when three separate

roadside kaboom

s hit military vehicles in The Sick Man of Europe Turkey


...the only place on the face of the earth that misses the Ottoman Empire....


's largely Kurdish southeast, security sources said.

There was no immediate claim of responsibility, but the sources said Kurdistan Workers' Party (PKK)

faceless myrmidons

were suspected of having planted the bombs.

The bomb which killed the three soldiers was set on a road between the provinces of Diyarbakir and Mardin. The two others were in the provinces of Van and Hakkari and

maimed

12 soldiers, two of them critically, the sources said.
Posted by: trailing wife || 10/15/2016 06:55 || Comments || Link || E-Mail|| [173 views] Top|| File under: Sublime Porte
India-Pakistan
Myanmar Says Taliban-Trained Militants behind Border Raids
[AnNahar] A Pak Taliban-trained

turban

leader was behind deadly attacks in the north of Myanmar's Rakhine state that have sparked a military crackdown and sent thousands of terrified residents fleeing the area, Myanmar's president said Friday.

A little-known group called the Aqa Mul Mujahidin carried out the border post raids on Sunday that left nine

coppers

dead, the presidency said in a statement, linking it to a Rohingya

turban

outfit called the RSO experts have long considered defunct.

Its leader spent six months training with the Taliban in Pakistain and received funding from unspecified organizations in the Middle East, the statement added.

"The leader of the group is Hafiz Tohar, 45, from Kyauk Pyin Seik village, in Maungdaw township," said the statement, according to an English translation of the name from Burmese.

"He studied with the Taliban for six months in Pakistain."

Troops have poured into restive northern Rakhine since Sunday's raids, locking down an area where most residents are from Myanmar's persecuted

Moslem

Rohingya minority.

At least 26 civilians have died in the ensuing skirmishes -- rights groups say the army has been gunning down unarmed Rohingya on the streets, but the army says troops have been defending themselves against attackers.

Details of the killings and the ensuing lockdown by the military have proved difficult to confirm on the remote and tightly controlled area.

A

front man

purporting to represent the RSO has vigorously denied any links to the border raids in a statement sent to AFP.

- Hundreds of

gunnies

-
The violence has raised the specter of sectarian unrest in 2012 that ripped the impoverished state apart, leaving more than 100 dead and driving tens of thousands of Rohingya into squalid displacement camps.

Families have been streaming out of Maungdaw on foot, their worldly possessions stuffed into carrier bags and plastic buckets or strapped to the front of bicycle rickshaws.

Around 180 teachers, workers and residents were also airlifted out of the region on Thursday, while hundreds of government staff have poured into the state capital Sittwe.

AFP spoke to witnesses on Friday in Warpaik, a village close to where the first border post was raided and where the military said they discovered flags and scarves bearing the RSO logo the previous day.

One elderly resident, who asked not to be named for her safety, described being set upon by hundreds of

gunnies

: "About 500 or 600 people attacked in three places," she said.

"About 40 of us ran up a nearby hill with the children. We got hurt because we slipped and fell down as we ran," she said, showing injuries on her foot.

"They were shooting with guns. They only

bravely ran away

when soldiers arrived. If soldiers hadn't come, we would have all been killed."

- 'Jihad videos' -
She identified the attackers from videos that have been circulating on social media that appear to show a group of armed Rohingya men calling for

Moslem

s around the world to rise up in jihad in support of their cause.

The three unverified videos, all shot in what appear to be rice fields and bamboo jungles similar to the landscapes along the Myanmar and Bangladesh border, have sparked concern that some from the hitherto largely peaceful group may be becoming radicalized.

The Rohingya's plight has long been a rallying call for international jihadist organizations including the Islamic State
...formerly ISIS or ISIL, depending on your preference. Before that al-Qaeda in Iraq, as shaped by Abu Musab Zarqawi. They're very devout, committing every atrocity they can find in the Koran and inventing a few more. They fling Allah around with every other sentence, but to hear the pols talk they're not really Moslems....
group and Pakistain's Taliban, but there has been little evidence that jihadist ideology has taken root among them.

"The videos appear to be entirely authentic," said Anthony Davis, a security analyst with IHS-Jane's, pointing out the

front man

was using the Rohingya's Chittagong dialect of Bengali and carrying weapons like those authorities say were used in the border guard raids.

"The footage shows what appear to be a rabble of typical Rohingya youths -- poorly dressed, ill-equipped and apparently untrained."

An aide of Myanmar's de facto leader, Aung San Suu Kyi, did not confirm whether the videos were real, but said the government "doesn't feel worried" about it.

The violence in Rakhine has posed a challenge to her newly elected government, which took power in March from a military junta that ruled the country for 50 years.

Facing international criticism for not doing more to help the Rohingya, she recently appointed a commission led by former U.N. chief Kofi Annan

...Ghanaian diplomat who served as the seventh and so far the worst Secretary-General of the UN. Annan and the UN were the co-recipients of the 2001 Nobel Peace Prize for something or other that probably sounded good at the time. In December 2004, reports surfaced that Kofi's son Kojo received payments from the Swiss company Cotecna, which had won a lucrative contract under the UN Oil-for-Food Program. Kofi Annan called for an investigation to look into the allegations, which stirred up the expected cesspool but couldn't seem to come up with enough evidence to indict Kofi himself, or even Kojo...
to investigate Rakhine's troubles.
Posted by: trailing wife || 10/15/2016 00:00 || Comments || Link || E-Mail|| [187 views] Top|| File under: Taliban
Rangers kill four suspected militants
KARACHI: Four suspected militants were killed in a shootout with Rangers here on Thursday.

Officials said that Rangers conducted a raid in Gadap, in an isolated area near the Northern Bypass, on intelligence reports about the presence of some militants and criminals there. The raid turned into an exchange of fire.

"Rangers personnel cordoned off the area," said a spokesman for the paramilitary force. "The armed men in the hideout attacked personnel of our team when they were busy taking positions. The attack led to retaliation from Rangers, which triggered exchange of gunfire. After an encounter, four militants were killed."

He said Rangers had recovered arms and explosives from the militants' hideout and a search for their accomplices were under way.
Posted by: badanov || 10/15/2016 00:00 || Comments || Link || E-Mail|| [232 views] Top|| File under:
Four Indian soldiers injured in suspected terror attack
At least four soldiers of the Sashastra Seema Bal (SSB) were injured in a suspected terrorist attack at a Central Reserve Police Force (CRPF) camp in Indian-held Kashmir.

"Terrorists attacked a convoy of Sashastra Seema Bal (SSB) in Zakura on the outskirts of Srinagar on Friday. Four jawans were reportedly injured in the attack," reported The Times of India on Friday.

According to a Hindustan Times report, security forces immediately cordoned off the area and launched search operations to track down the suspected militants.
Posted by: badanov || 10/15/2016 00:00 || Comments || Link || E-Mail|| [197 views] Top|| File under:
Quetta Quorpse Qount
Unidentified gunmen on Friday opened fire on a paramilitary patrol in Quetta, killing three soldiers before fleeing the scene, officials said. The soldiers from the Frontier Corps were hit in the head while patrolling on foot in Sabzal, a neighborhood in west Quetta, capital of Balochistan province.

"Two of them died on the spot while the third succumbed to his injuries in hospital," said Khan Wasay, a spokesman for the Frontier Corps.

Wasay said the motive for the attack was unclear, but Quetta was already on alert for the month of Muharram.

Abdul Razzaq Cheema, a senior police official, in Quetta confirmed the attack and casualties.

No group has yet claimed responsibility but Baloch separatists demanding greater autonomy have been waging an insurgency for years, and the province is also riven by sectarian strife and violence.

Separately, four people including a soldier from the Frontier Corps were wounded on Friday after intercepting a suicide bomber on the Pakistan-Afghanistan border in the Kurram tribal district.

Security officials said the bomber was trying to cross into Pakistan at the Kharlachi Gate, but "his attempt to create a big disaster was successfully foiled."
Posted by: Steve White || 10/15/2016 00:00 || Comments || Link || E-Mail|| [206 views] Top|| File under:
Iraq
Suicide bombing, shootouts kill around 55 in Iraq: police
[Reuters] Around 55 people were killed in Iraq in attacks on Saturday that targeted a Shi'ite Muslim gathering, a police check-point and the family of a Sunni paramilitary leader opposed to Islamic State, according to security and medical sources.

The escalation comes as Iraqi forces are getting ready to launch an offensive to take back Mosul, the last Iraqi city still under control of Islamic State, in northern Iraq.

The heaviest toll was caused by a suicide bomber who detonated an explosive vest in the middle of a Shi'ite gathering in Baghdad, killing at least 41 people and wounding 33.

The explosion went off inside a tent filled with people taking part in Shi'ite Ashura rituals, which mourn the killing of Prophet Mohammad's grandson Hussein in the 7th century.

Islamic State claimed the attack in an online statement.

Some people were also in the tent to mourn the death of a local resident, authorities said. The tent was set up in a crowded market in the city's northern al-Shaab district.

Gunmen believed to belong to Islamic State, a Sunni group, earlier in the day staged two attacks north of Baghdad, one targeting a police check-point and the other the house of a Sunni militia chief who supports the government, police sources said.

Eight policemen were killed and 11 others wounded in the first attack which took place Mutaibija, south of the city of the city of Tikrit, while the militants had three dead in their ranks.

In the second, the wife and three children of Numan al-Mujamaie, the leader of the Ishaqi Mobilization militia, were killed when gunmen stormed his house in the town of Ishaq in his absence.

The assailants fled, chased by security forces, and later killed themselves by detonating explosive belts, police said.
Posted by: Besoeker || 10/15/2016 09:15 || Comments || Link || E-Mail|| [164 views] Top|| File under:
ISIS crushes rebellion plot in Mosul as army closes in
[Ynet] ISIS has crushed a rebellion plot in djinn-infested Mosul
... the home of a particularly ferocious and hairy djinn...
, led by one of the group's commanders who aimed to switch sides and help deliver the caliphate's Iraqi capital to government forces, residents and Iraqi security officials said.

ISIS executed 58 people suspected of taking part in the plot after it was uncovered last week. Residents, who spoke to

Rooters

from some of the few locations in the city that have phone service, said the plotters were killed by drowning and their bodies were buried in a mass grave in a wasteland on the outskirts of the city.

Among them was a local aide of ISIS leader His Supreme Immensity, Caliph of the Faithful and Galactic Overlord, Abu Bakr al-Baghdadi


...formerly merely the head of ISIL and a veteran of the Bagram jailhouse. Looks like a new messiah to bajillions of Moslems, like just another dead-eyed mass murder to the rest of us...


, who led the plotters, according to matching accounts given by five residents, by Hisham al-Hashimi, an expert on ISIS affairs that advises the government in Baghdad and by colonel Ahmed al-Taie, from Mosul's Nineveh province Operation Command's military intelligence.
A Mosul resident said Islamic State had appointed a new official, Muhsin Abdul Kareem Oghlu, a leader of a sniper unit with a reputation as a die-hard, to assist its governor of Mosul, Ahmed Khalaf Agab al-Jabouri, in keeping control.
Posted by: trailing wife || 10/15/2016 00:00 || Comments || Link || E-Mail|| [338 views] Top|| File under: Islamic State
ISIS jihadists evacuate positions in Iraq's Tel Afar
Switching forces


Duhok – Militants of the Islamic State (ISIS) evacuated on Friday their headquarters in Tel Afar District in northern Iraq.

The group has withdrawn from the city of Tel Afar and other parts of Nineveh Governorate, including the towns of A'nna, Rawah and al-Qaim.

"Dozens of ISIS military vehicles have left Tel Afar carrying weapons and militants. Most of the vehicles headed to the Syrian border," local media activist Adel al-Jabouri told ARA News.

Informed sources reported that major ISIS headquarters in Tel Afar and its suburb were seen empty on Friday.

The evacuated positions included offices of the al-Hisba Police department, Sharia Court buildings, jihadi training camps and weapons' storage centres.

Furthermore, ISIS militants have bombed the Tel Afar Hospital before withdrawing from the area. "The hospital's building has been destroyed completely. The group bombed it by detonating a large deal of explosives," al-Jabouri reported.

"By evacuating those parts of Nineveh, ISIS is trying to avoid further losses under coalition's airstrikes," the head of Nineveh media centre Raafat al-Zarari told ARA News.

"ISIS is mainly focused on the battle for Mosul at the moment, considering the evacuated locations of a less strategic importance," he said.

In the meantime, the US-led coalition said it will continue to attack ISIS in Mosul. "[ISIS] shows no sign of really trying to leave Mosul at this point. Really, what they've done is they've continued to dig in, build elaborate defenses and so we're really ready for a tough fight there," Colonel Dorrian, a coalition spokesman said.

Last week, Abu Azzam al-Muhajir, an ISIS militant from Saudi Arabia, told ARA News there are at least 7,000 militants "ready to defend Mosul."

"Also, there are still 500,000 civilians living in Mosul, and they will not accept [their] return to the central government's authority and rule by the Shia," al-Muhajir said.

An ISIS source told ARA News that group has cordoned all the roads to Nineveh Governorate and has completed almost 80 percent of their field works around Mosul. Those field works include a row of trenches, which are reportedly filled with crude oil. The trenches can be set alight to obscure visibility. ISIS has also erected concrete barriers near neighborhood entrances and key road junctures.
Posted by: badanov || 10/15/2016 00:00 || Comments || Link || E-Mail|| [220 views] Top|| File under:
The Beatings Will Continue: Iraqi Edtion


ISIS imposes partial curfew in Mosul for undisclosed reasons



Try: They're a buncha controlling assholes



(IraqiNews.com) Nineveh – The Islamic State (ISIS) imposed a partial curfew on people and vehicles movement in Mosul from 8 pm and until 5 am.

Al Sumaria News stated "ISIS informed its security detachments to impose a partial curfew on people and vehicles movement in Mosul from 8 pm and until 5 am for unknown reasons."

"There are also a notable unusual movements of trucks that transfer wooden boxes -that are believed to carry weapons- to special centers inside Mosul," Al Sumaria added.

The Islamic State imposed its control over the city of Mosul in June 2014, to be one of its most important strongholds in Iraq.

ISIS puts down revolt in Mosul

(IraqiNews) Nineveh – Reuters news agency revealed on Friday that the terrorist group ISIS thwarted a rebellion lead by a deputy to ISIS leader Abu Bakr al-Baghdadi to help Iraqi forces retake the Iraqi city of Mosul which ISIS considers to be the capital of its so-called caliphate.

Civilians and security officials said that the terrorist group executed 58 people suspected of involvement in the conspiracy that was discovered last week, the news agency reported.

Citizens present in the city, in phone calls with Reuter's reporters, explained that the plotters who were caught by ISIS were buried in a mass grave in the outskirts of Mosul after they were drowned to death.

According to information gathered from several sources, Reuters indicated that a local assistant of ISIS leader Abu Bakr al-Baghdadi led the rebellion, but the agency did not mention the plot leader's name in order to maintain the safety of his family.

The news agency also did not reveal the identities of eyewitnesses who spoke to its reporters in phone calls for security reasons.

Hisham al-Hashimi, an expert on ISIS affairs, told Reuters that the plot participants were arrested after a message in one of their phones about a weapons transfer operation was intercepted.

The person who had the message on his phone, during ISIS' investigations, admitted that weapons were hidden in three different locations and were intended to be used to support the Iraqi army in conjunction with its imminent battle to liberate the city.

According to Hashimi, ISIS militants bombarded 3 houses where the weapons were hidden.

"These are ISIS members who revolted against the group. This indicates that the terrorist group started to lose the support given by its members," spokesperson of the Iraqi Counter-terrorism Service Sabah al-Numani told Reuters.

Numani elaborated that his agency, during the past two months, managed to open communication channels with agents who began to provide the agency with intelligence information that helped it wage raids on sites belonging to the terrorist group in Mosul.

The news agency mentioned that ISIS delivered a list of the names of the 58 people were were executed to a hospital to inform their families but did not deliver the dead bodies.

"ISIS withdrew the IDs of its local leaders to prevent them and their families from fleeing the city," Ahmed al-Taie, military intelligence officer in Nineveh province, told Reuters.

Iraqi officials say a massive ground assault could begin this month, backed by U.S. air power, Kurdish security forces and Shiite and Sunni irregular units as reported by Iraqi News.

Dozens die in escape attempt from Hawija



al-Manar



Save The Children humanitarian organization confirmed that dozens of children were killed while trying to escape from the area of Hawija in northern Iraq under the control of the so-called 'Islamic State of Iraq and the Levant' (ISIL) terrorist group.

"In recent days, a large number of children were found without water, and died in difficult terrain (due to thirst) or killed in bomb blasts," the UK-based organization, said in a statement Thursday.

The group said the family of five had lost two children because of the explosives, and it was not able to move their bodies for fear of the presence of other mines in the area where the two had died.

Iraqi forces are expected to begin a massive offensive to regain Mosul from ISIL, the largest city in Iraq.

Earlier, the city of Hawija in Kirkuk province (southeast of Nineveh) has been liberated in conjunction with the Battle of Mosul.
Posted by: badanov || 10/15/2016 00:00 || Comments || Link || E-Mail|| [257 views] Top|| File under:
ISIS establishes number of defence lines inside Mosul
Another source for the impending battle in Mosul.

The ISIS has established a number of defence lines inside and outside Mosul to resist the Iraqi forces during the battle of retaking the city, said a Peshmerga commander.

Aras Hasso Mirkhan, the commander of Peshmerga forces on Makhmour front, said that they have learned that ISIS has withdrawn a number of its forces from the outskirts of Mosul to form a defence line inside the city. He also noted that the militant group has set up the first fortification line around Mosul to resist the Iraqi forces' efforts of entering the city.

ISIS has decreased its forces around Mosul in order to further fortify the defence line it has set up inside the city since ISIS knows "the fall of Mosul will lead to its demise," said Mirkhan, calling on Mosul residents to cooperate with Iraqi forces.

Mirkhan added that the Iraqi army and Peshmerga forces will move onto Mosul from different directions and liberate the city in some consecutive stages.
Posted by: Steve White || 10/15/2016 00:00 || Comments || Link || E-Mail|| [178 views] Top|| File under: Islamic State
ISIS confirms its leader's death in Iraq
The ISIS media outlets released a documentary on the biography of Bilal Zakaria Ahmed, known as Bilal al-Iraqi, one of the group's military leaders who participated in many violent attacks against the Peshmerga forces and civilians, particularly the massacre of the civilians on the Baghdad-Kirkuk road and attacking the Iraqi military bases.

Al-Iraqi was born in Sleman Bek district near Tuz Khurmatu town in southern Kirkuk province. He joined the terrorist group after it emerged in Iraq and invaded a large proportion of the Iraqi territory. The terrorist group confirmed that he was killed on December 27th, 2014,


Golly. Almost two years ago...

by the Peshmerga forces and the anti-ISIS global coalition in southern Kirkuk.


Good job, Peshmerga! That will ease the pain of the Kurdish people.
Posted by: Steve White || 10/15/2016 00:00 || Comments || Link || E-Mail|| [212 views] Top|| File under: Islamic State
As offensive nears, Islamic State rigs Mosul with bombs
A couple days old but noted by Instapundit yesterday. Useful backgrounder on what ISIS is doing in Mosul. All this could have been prevented except for Barack Obama's ego and pride.

Islamic State terrorists militants have placed booby traps across the city of Mosul, dug tunnels and recruited children as spies in anticipation of an offensive to dislodge the terrorists jihadists from their Iraqi stronghold, Iraqis and U.S. officials said.

Mosul, home to up to 1.5 million people, has been the headquarters of Islamic State's self-declared caliphate in northern Iraq since 2014 and the militants are making complex preparations to prevent Iraqi security forces, backed by a U.S.-led coalition, taking it back.

The battle for the city, expected later this month, will help shape the future of Iraq and the legacy of U.S. President Barack Obama.


It will shape the future of Iraq, but Champ's legacy is secure, and not in a good way...

Even if Islamic State is driven out, there is a real danger of sectarian strife, especially if civilian casualties are high in a mainly Sunni city wary of the Shi-ite led Iraqi government and the Shi'ite militias it depends on.

The terrorists jihadists, who swept into Mosul almost unopposed two years ago as Iraqi forces shamefully fled, have rigged its five bridges with explosives, prepared car bombs and suicide attackers and stepped up surveillance, according to four residents who spoke via telephone or social media.

"They are digging in to fight for Mosul. They are more cautious, shaving their beards to blend in with the population and constantly moving their headquarters around," said former finance and foreign minister Hoshiyar Zebari, a senior member of the Kurdistan Democratic Party with access to intelligence on Islamic State movements in Mosul. He and Col. John Dorrian, a spokesman for the U.S.-led coalition, both said the group was moving men and equipment through underground tunnels.

"You see a terrorist fighter go in one place and pop up in another," said Dorrian. "The entrances are always exposed and those are a priority target."

Islamic State terrorists fighters have put up concrete embankments and are using concrete T-walls to block points of entry for the attacking force, he said. Mosul residents said the terrorists militants have also dug a two meter by two meter trench around the perimeter of the city to be filled with burning oil to make air strikes more difficult.

Aid groups have expressed concern over the prospect that many civilians could be killed in the fighting. About 200,000 people are expected to flee within the first two weeks of fighting, said Lise Grande, the U.N. humanitarian coordinator for Iraq.


What should Iraq do, Lise -- just give up?

The planned coalition attack is part of a concerted assault that has reclaimed territory from IS in Syria, Iraq and Libya.

The terrorists militants have recently lost control of the Iraqi cities of Falluja and Ramadi and are threatening to execute anyone discussing "liberation" in Mosul, according to residents and Sunni militia forces who spoke to relatives there.

One resident said children as young as eight, sometimes armed with pistols and knives, have been deployed across the city to monitor and inform on the population. The children recruit other children for the same task.

"It's a really heartbreaking scene to see Mosul's kids becoming future terrorists. I taught my seven-year-old son all about autism to pretend he's mentally ill to avoid being recruited by Daesh," the resident said by WhatsApp, using an Arab acronym for Islamic State.

"They are desperate and they could force even children to fight once government troops are at the doors of Mosul."

Other residents say they have begun using older mobile phones which cannot carry applications like Viber, WhatsApp or Facebook messenger, because Islamic State terrorists fighters are highly sensitive to the use of smart phones which make it easier to pass information about their terrorist operations to security forces.

Terrorists Jihadists sit on the rooftops of tall buildings on the edge of Mosul with night-vision binoculars to watch for anyone trying to escape and terrorists fighters are making holes in the streets with jackhammers to place improvised explosive devices.

"It would make it like hell if they placed bombs in each hole," one of the residents said.

The campaign could either increase the chances of a unified Iraq or break it up if sectarian clashes follow as various groups compete for influence in the country's second largest city, Iraqi officials say.


Well, that about covers all the possibilities...

Before a single shot has been fired, Iraqi security forces have been working in Mosul to sway community leaders away from the group, a Western diplomat said.

Zebari said there were signs of a nascent resistance movement in the city, where some residents have spray painted "wanted" signs on the houses of Islamic State terrorists fighters and commanders, risking death. The terrorists jihadists have started bringing women along for surprise house searches so they can check that female residents, who are not allowed to mix with men outside the family, are not hiding anything from the group.

"They are desperate, they look afraid , this is the first time they use their women in searching houses," a Mosul resident, who asked not to be named for safety reasons, told Reuters over social media.

"Two days ago, I rushed to my house door after hearing repeated knocks and when I opened the door I saw three women in Islamic hijab showing only their eyes with three Daesh terrorists fighters behind them," the resident said.

All the residents said the terrorist group was using cranes to lower fighters beneath bridges in the city to place explosives there.

"They carry out the booby trapping of the bridges during the night to avoid air strikes," said one.

Some Islamic State terrorist leaders and fighters have been leaving for the town of Tal Afar, also under Islamic State terrorist control, or further on across the Syrian border, U.S. officials said.

The security forces have been buoyed by victories against the group in Falluja and Ramadi, but face an additional challenge as Iraqi officials squabble over the composition of the fighting force for Mosul, Iraqi officials said. The primary goal is to keep Iranian-backed Shi'ite militias out of Mosul to avoid sectarian clashes in a Sunni-majority city.

Shi'ite militias will be allowed to take the lead in operations to retake Hawija, a nearby town controlled by Islamic State terrorists, officials said.

They hope that driving Islamic State from Mosul will debilitate the terrorist group, although it could still threaten Iraq.

"They could go underground and carry out terrorist acts," Zebari said. "But not as an organized movement."
Posted by: Steve White || 10/15/2016 00:00 || Comments || Link || E-Mail|| [203 views] Top|| File under: Islamic State
Syria-Lebanon-Iran
Would-Be Suicide Bombers Arrested in Beirut, FlyCam Equipped with Explosives Confiscated
[AnNahar] The General Security and the Army Intelligence were able to arrest two would-be

jacket wallah

s who had plans to blow themselves up at two religious locations in the southern suburbs of Beirut, As Safir daily reported on Friday.

One of the bombers was jugged
Keep yer hands where we can see 'em, if yez please!
by the General Security on October 5 at the Cola area in Beirut. During investigation, he confessed that he had been preparing to blow himself up within two days (Friday, October 7) inside one of the biggest mosques in Dahiyeh during Friday prayers, according to the daily.

The Army Intelligence arrested the second would-be suicide bomber.

It was clear to the

Sherlocks

that the handler of the two would-be suicide bombers was the same person -- an Islamic State
...formerly ISIS or ISIL, depending on your preference. Before that al-Qaeda in Iraq, as shaped by Abu Musab Zarqawi. They're very devout, committing every atrocity they can find in the Koran and inventing a few more. They fling Allah around with every other sentence, but to hear the pols talk they're not really Moslems....
"emir" in Syria's Raqa city -- and that he dispatched them at the same interval.

However the would-be bombers had no contact with each other, although they received the orders from the same handler, added As Safir.

At the same time, it was revealed that two groups provided the culprits with logistical support. They secured their transportation means and residence in

Leb

until the date of bombing.

Moreover, on Thursday at dawn, the General Security arrested in the area of Bhamdoun a group of eight people inside a warehouse that contained explosives and ammunition.

The warehouse belonged to a man who swore allegiance to the al-Nusra


...formally Jabhat an-Nusrah li-Ahli al-Sham (Support Front for the People of the Levant), also known as al-Qaeda in the Levant. They aim to establish a pan-Arab caliphate. Not the same one as the Islamic State, though .. ...


Front and who acted like a weapons trader.

He opted for selling ammunition and weapons to relatively every terrorist organization, said As Safir. The patrol found explosives and a FlyCam capable of carrying a small bomb.

The warehouse owner confessed during interrogation that he was selling explosives to several terrorist organizations, including the IS.

"If only you came yesterday, you would have found six FlyCams equipped with

kaboom

s," five of which were sold to al-Nusra, he said.
Posted by: trailing wife || 10/15/2016 06:55 || Comments || Link || E-Mail|| [438 views] Top|| File under: Islamic State
Iran Arrests 11 over Suspected IS Suicide Bombing Plot
[AnNahar] Iran has tossed in the calaboose
Yez got nuttin' on me, coppers! Nuttin'!
11 people on suspicion of planning

suicide kaboom

s on behalf of the Islamic State
...formerly ISIS or ISIL, depending on your preference. Before that al-Qaeda in Iraq, as shaped by Abu Musab Zarqawi. They're very devout, committing every atrocity they can find in the Koran and inventing a few more. They fling Allah around with every other sentence, but to hear the pols talk they're not really Moslems....
group and seized large quantities of explosives, local media reported on Friday.

It was the latest in a series of alleged plots by the Sunni

forces of Evil

uncovered in Shiite Iran which has been a major supporter of the campaign against them in neighboring Iraq.

"Eleven people were arrested and the terrorist group dismantled," General Ahmad-Ali Goudarzi, who heads the security forces in the southern province of Fars, was quoted as saying.

"Dozens of cars and

cycle of violence

s, as well as 100 kilograms (220 pounds) of explosives, were seized."

The Mehr news agency quoted the province's deputy governor as saying those arrested were believed to be members of IS.

The jihadist group regards Shiites as apostates and has carried out numerous attacks against Shiite civilians in both Iraq and Syria.

Iran's powerful intelligence and security service have so far managed to shield the country from similar attacks, but they have reported a marked increase in alleged plots in recent months.

In June, the intelligence ministry said it had thwarted a jihadist plot to carry out dozens of

kaboom

s across the capital Tehran.

Several other arrests and

festivities

with

Death Eaters

were reported over the summer.

On October 4, General Mohammad Pakpour, land forces commander for the elite Revolutionary Guards, said 12 "counter-revolutionary terrorists" had been killed trying to enter Iran's western province of Kermanshah from neighboring Iraq.
Posted by: trailing wife || 10/15/2016 06:55 || Comments || Link || E-Mail|| [207 views] Top|| File under: Islamic State
Rooshun, Syrian warbirds continue to pound Aleppo
Syrian and Russian warplanes carried out dozens of air strikes on rebel-held districts of Aleppo on Friday, a monitor said, as world powers prepared for new talks on a ceasefire.

"Very intense air raids targeted several neighborhoods from dawn until mid-morning," said Rami Abdel Rahman, head of the Syrian Observatory for Human Rights. He had no immediate word on casualties.

Ibrahim Abu al-Leith, a spokesman for the White Helmets rescue force in Aleppo, said that air raids had battered the city and its outskirts overnight but had calmed by 11:00am (0800 GMT).

"There are still people stuck under the rubble in (the opposition-held district of) Tariq al-Bab and the rescuers are working to get them out," Abu al-Leith told AFP.

Syria's military had said earlier this month that it would reduce bombardment of eastern parts of the city to allow civilians to leave, but strikes have intensified again this week and left dozens dead.

More than 370 people, including nearly 70 children, have been killed in regime and Russian bombardment of east Aleppo since government forces announced a landmark offensive to take the entire city on September 22.

An estimated 250,000 people still live in eastern parts of Aleppo, under opposition control since mid-2012.
Posted by: badanov || 10/15/2016 00:00 || Comments || Link || E-Mail|| [236 views] Top|| File under:
Nusra Front Top Commander, 11 Militants Killed in Homs
Mustafa Mohammad al-Amri, Notorious commander of Fatah al-Sham Front (the newly-formed al-Qaeda-affiliated terrorist group previously known as the al-Nusra Front), and 11 of his men were killed in heavy clashes with the Syrian government forces in al-Sa'an region in Northern Homs province.

On Thursday, the Syrian fighter jets launched heavy airstrikes on terrorists' positions in Northern Homs, inflicting heavy damages and death toll on the militants.

The air force inflicted heavy losses on the terrorists and destroyed their check points, centers and machinegun-equipped vehicles in the villages and towns of al-Waz'iya, Deir Foul, al-Saan al-Aswad, al-Rastan and to the North of al-Ghanto in Northern Homs.

On Wednesday, the Syrian fighter jets carried out fresh rounds of combat flights over concentration centers of ISIL and Fatah al-Sham Front (the newly-formed al-Qaeda-affiliated terrorist group previously known as the al-Nusra Front) in Northern and Eastern Homs, inflicting tens of casualties on the militants.

Syrian warplanes bombed heavily Fatah al-Sham's defense lines in Talbiseh, Kafr Laha and Tal Zahab, claiming the lives of tens of militants.
Posted by: Steve White || 10/15/2016 00:00 || Comments || Link || E-Mail|| [189 views] Top|| File under: al-Nusra
Who's in the News
35
[untagged]
10
Islamic State
4
Houthis
2
Commies
2
Taliban
2
Govt of Iran
1
Hamas
1
Ansar Bayt al-Maqdis (IS)
1
al-Shabaab
1
Govt of Syria
1
Govt of Iraq
1
Sublime Porte
1
al-Nusra
Bookmark
E-Mail Me
The Classics
The O Club
Rantburg Store
The Bloids
The Never-ending Story
Thugburg
RSS Links
Gulf War I
The Way We Were
Bio
Merry-Go-Blog
Hair Through the Ages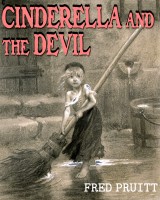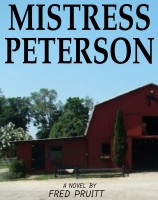 On Sale now!


A multi-volume chronology and reference guide set detailing three years of the Mexican Drug War between 2010 and 2012.

Rantburg.com and borderlandbeat.com correspondent and author Chris Covert presents his first non-fiction work detailing the drug and gang related violence in Mexico.

Chris gives us Mexican press dispatches of drug and gang war violence over three years, presented in a multi volume set intended to chronicle the death, violence and mayhem which has dominated Mexico for six years.
Click here for more information


Meet the Mods
In no particular order...


Steve White
Seafarious
Pappy
lotp
Scooter McGruder
john frum
tu3031
badanov
sherry
ryuge
GolfBravoUSMC
Bright Pebbles
trailing wife
Gloria
Fred
Besoeker
Glenmore
Frank G
3dc
Skidmark
Alaska Paul



Better than the average link...



Rantburg was assembled from recycled algorithms in the United States of America. No trees were destroyed in the production of this weblog. We did hurt some, though. Sorry.
54.197.24.206