--Tech & Moderator Notes
The Final Trump-Clinton Debate
Steve Green, a.k.a. Vodkapundit is drunkblogging the debate here. No doubt others are, too, and there will be plenty who have opinions on this last debate before the election. What say you, dear Reader, about who won, who lost, and what were the cleverest points made?

Rolled over for continued discussion.
Posted by: trailing wife || 10/20/2016 00:00 || Comments || Link || E-Mail|| [812 views] Top|| File under:
Afghanistan
Gunman wearing Afghan army uniform kills two Americans in Kabul
[Guardian] A gunman wearing an Afghan army uniform has killed two Americans in Kabul, in an attack near a coalition base in the Afghanistan capital that wounded three other US citizens.

The two victims, a service member and civilian, were working as part of a Nato mission to assist Afghan security services, according to the US forces in Afghanistan.

"Anytime we lose a member of our team, it is deeply painful," said General John W Nicholson, commander of US Forces ‐ Afghanistan and Resolute Support, in a statement. "Our sympathies go out to the families, loved ones and the units of those involved in this incident."

The victims were conducting duties as part of the Nato mission to train, advise, and assist the Afghan security services. The US Department of Defense has not publicly identified the individuals because their next-of-kin still need to be notified.
Posted by: Besoeker || 10/20/2016 00:00 || Comments || Link || E-Mail|| [150 views] Top|| File under:
Obama Clears Afghan Taliban Terrorist for Guantanamo Release Despite 'Threat'
[BREITBART] The

B.O. regime

's Guantánamo parole board has released an al-Qaeda-linked jihadi recruiter from Mauritania and approved for release an Afghan man affiliated with the Taliban and al-Qaeda who "still presents some level of threat."

After the release of Mauritanian prisoner Mohammedou Ould Slahi to his home country on Monday, the total number of detainees at the U.S. military prison in Guantánamo Bay, Cuba, also known as Gitmo, dropped to 60.

On October 3, the parole board also declared al-Qaeda-affiliated detainee Mohammed Ahmed Rabbani from Pakistain too dangerous to release, making him the 25th individual deemed an indefinite detainee, or "forever prisoner," by Obama's panel.

Nevertheless, the

B.O. regime

has reversed previous "forever prisoner" designations and released individuals who had been deemed too dangerous for release.

On September 26, the multi-agency parole panel, officially known as the Periodic Review Board (PRB), recommended that Afghan detainee Haji Wali Muhammad be transferred "to a country with reintegration support and the capacity to implement robust security measures, including monitoring and travel restrictions," adding, "The Board noted that the detainee does not appear to be motivated by

bad boy

ideologies, and the detainees relatively compliant behavior and cooperative attitude toward [Gitmo] staff."


Posted by: Fred || 10/20/2016 00:00 || Comments || Link || E-Mail|| [148 views] Top|| File under: Taliban
Africa Horn
Govt troops retake Afgoye as death toll jumps to 15
Somali government forces backed by African Union forces (AMISOM) wrested full control of Afgoye town, about 30km northwest of the capital Mogadishu, according to residents.

The Somali military, along with AMISOM soldiers retaken the district from al-Shabaab militants who seized the key city on Tuesday following a deadly car bomb and gun attack.

AMISOM said in a Twitter post that Somali National Army were still in control of Afgoye after the attack and remained on vigilant to thwart such desperate attempts by Al Shabaab. AU mission added Somali police officers held off the Al Shabaab attack until government military and AMISOM troops reinforcement arrived in the town immediately.

The death toll from Tuesday's attack on Afgoye has risen to 15, including six senior army officers, while up to 30 others were wounded and admitted to hospital, medics said.
Posted by: Steve White || 10/20/2016 00:00 || Comments || Link || E-Mail|| [128 views] Top|| File under: al-Shabaab
Africa North
Two soldiers, 6 militants killed in fourth day of fresh Sinai operation: Army
[AlAhram] Two Egyptian military personnel and six

gunnies

were killed in the restive North Sinai region, the army said, in the fourth day of a fresh operation by Egypt's air and ground forces to strike

turbans

based there.

The attacks on Tuesday come as part of a new campaign launched by the army to fight

gunnies

in the area after a Friday attack on an army checkpoint in the Bir al-Abd area west of El-Arish, the capital of North Sinai, killed 12 soldiers and

maimed

at least six others.

Egyptian air forces and artillery brigade pounded seven

murderous Moslem

hideouts on Tuesday, and damaged 16 havens and arms caches used by the

myrmidon

s, the military said in a statement late in the day.

The raids left six

gunnies

and two soldiers dead, it added.

Since Friday's attack, the army said it has killed over 50

gunnies

in retaliation.
Posted by: trailing wife || 10/20/2016 00:00 || Comments || Link || E-Mail|| [136 views] Top|| File under: Ansar Bayt al-Maqdis (IS)
Fighting, airstrikes intensify in Sirte
Tripoli, 18 October 2016:

There has been a marked ramp in air strikes on Sirte. In just three days US aircraft have struck 96 targets in the course of 36 sorties against IS positions. The extent of the devastation on buildings in the town's Third District is clear from images posted online by Bunyan Marsous.

The majority of the strikes was against terrorist "fighting positions" said US Africa Command but one targeted an IS command centre and another successfully destroyed a suicide bomber's vehicle before it could reach BM lines.

A Reuters journalist advancing with forward forces reported they came across tunnels, booby traps and an abandoned field hospital after they had overrun the Campo area. There were also badly charred bodies of IS members killed in the air strikes. On social media a BM fighter posted pictures of a pickup truck into the back of which at least eight dead terrorists had been thrown without ceremony.

US aircraft have not only been dropping bombs guided by foreign specialists on the ground. Last week there were at least two drops of leaflets urging IS forces to surrender and give themselves the chance to see their children grow up. It appears the propaganda may have influenced eight Eritrean women to cross over to BM lines on Sunday. Pictures of their frightened, even traumatised faces, were published by the BM media office. It is not clear what has since become of the eight.

The Libya Red Crescent has publicised its operation to bring food and shelter to Sirte citizens who had been caught up in the battles. Footage shows the damage caused by fighting to a large number of properties, which had also often been looted. There was the further hazard of abandoned shells and booby traps. One local resident explains that he and his neighbours have been left with nothing, no power, no cooking gas, no food, no water and no fuel.

Red Crescent trucks have begun running into the town with emergency food packs and blankets .
Posted by: badanov || 10/20/2016 00:00 || Comments || Link || E-Mail|| [138 views] Top|| File under: Islamic State
Militias fighting among each other in Tripoli
Cairo – Forces fighting ISIS in Sirte and loyal to the government of national accord became involved in the struggle between the government and the illegitimate forces in Tripoli.

Of the first foreign states to comment on recent developments, France officially condemned the occupation of the Libyan High Council of State.

The ministry issued the statement on its website, which said: "France condemns the occupation by force of the Libyan High Council of State, the institution created by the inter-Libyan political agreement, the only legitimate framework and only possible way to restore peace and stability in Libya."

The ministry also reaffirmed its full support for Prime Minister Fayez Serraj's Government of National Accord and support the efforts of Special Representative of the U.N. Secretary-General Martin Kobler.

France called on all political forces in the country to unite under the authority of the Presidency Council in order to bring about national reconciliation, effectively combat terrorism and human trafficking and work toward the country's reconstruction.

Meanwhile, al-Nabaa television station reported official spokesperson of Solid Structure operations Mohammed al-Ghosari saying that the forces will not allow anyone to tarnish the legitimate political agreement and its institutions.

Libya's Rebels room stated that it supports the return of the former parliament and its government. The room asked its brigades belonging to the chief staff to be fully prepared and stand against traitors.

For their part, presidential security said in a statement issued that the only legitimate body is the illegitimate parliament of Tripoli.

Parliament of Tripoli condemned the attempt to kidnap MP Mohammed Morghem. The parliament asked executive bodies and justice system to make sure the perpetrators are held accountable for their actions.

Last Friday, former authorities in Tripoli announced they had regained its powers after taking the state council in Tripoli without any clashes.

PM of former government Khalifah Ghuweil called upon all ministers and bodies to perform their missions and jobs as usual, especially those that affect the daily life of the citizens.

Meanwhile, media center of the Solid Structure Operations announced that the terrorist organization ISIS in Sirte is living its last day. The media center added that the presence of civilians in the city is delaying the complete liberation of the city.

The center mentioned that eight Eritrean women surrendered themselves after the Libyan Air Force dropped fliers asking them to. The women were slaves bought and sold among the leaders of the organization.

The center also briefly explained that the forces are advancing in District 3 of the city where there are few ISIS terrorists.

Chaos began in Libyan following the revolution that ousted the late Libyan leader Mouammar al-Ghaddafi, while Sarraj government that was formed in March faces forces that do not declare its legitimacy including the parliament in the east of Libya.
Posted by: badanov || 10/20/2016 00:00 || Comments || Link || E-Mail|| [473 views] Top|| File under:
Africa Subsaharan
Boko Haram overruns Nigerian military base in northeast
[AlAhram] Nigeria's Boko Haram
... not to be confused with Procol Harum, Harum Scarum, possibly to be confused with Helter Skelter. The Nigerian version of al-Qaeda and the Taliban rolled together and flavored with a smigeon of distinctly Subsaharan ignorance and brutality...
Islamic

murderous Moslems

have overrun a remote military camp in the northeast, leaving 13 soldiers

maimed

and an unknown number missing, the army said Wednesday.

Monday's attack comes a week after one faction of Boko Haram released 21 of more than 200 schoolgirls kidnapped from northeastern Chibok town, and as Nigeria's government is negotiating for the release of another 83 of the girls

kidnapped

2½ years ago.

The attack on Gashigar, on the border with Niger, is the third reported attack on the military after months of a lull during which the Islamic

murderous Moslems

hit soft civilian targets.

Army

front man

Col. Sani Kukasheka Usman called the attack a "temporary setback" committed by "remnants of Boko Haram" that forced the soldiers to retreat.

An operation is in progress to find the missing troopers and "clear the Boko Haram

bully boyz

at the general area," his statement said.

It is believed the attack is by a splinter from Boko Haram that calls itself the West Africa Province of the Islamic State
...formerly ISIS or ISIL, depending on your preference. Before that al-Qaeda in Iraq, as shaped by Abu Musab Zarqawi. They're very devout, committing every atrocity they can find in the Koran and inventing a few more. They fling Allah around with every other sentence, but to hear the pols talk they're not really Moslems....
The IS group named a new caliph of its only franchise in sub-Saharan Africa in August, provoking a struggle with Boko Haram's longtime leader Abubakar Shekau


... the lunatic leader of Boko Haram who has been reported dead at least eleven times, pledged his body and soul to ISIS, told his fighters to hang it up once or twice, and been fire by the Caliph and refused to step down ...


A battle of words on social media indicated the dispute is over Shekau's indiscriminate killing of

Moslem

s.

The group loyal to Shekau negotiated -- with the Swiss government and International Committee of the

Red Thingy

acting as intermediaries for Nigeria's government -- last Thursday's release of 21 Chibok girls, the first such negotiated settlement.
Posted by: trailing wife || 10/20/2016 00:00 || Comments || Link || E-Mail|| [139 views] Top|| File under: Boko Haram
Boko Haram Razes Village near Chibok
[AnNahar] Boko Haram
... not to be confused with Procol Harum, Harum Scarum, possibly to be confused with Helter Skelter. The Nigerian version of al-Qaeda and the Taliban rolled together and flavored with a smigeon of distinctly Subsaharan ignorance and brutality...
has burnt down a village neighboring the northeast Nigeria


... a particularly crimson stretch of Islam's bloody border...


n town of Chibok where the group kidnapped over 200 schoolgirls two years ago, local residents said Wednesday.

A group of Boko Haram

gunnies

invaded Goptari, 10 kilometers from Chibok, late Tuesday and set it on fire after looting food supplies and livestock.

The attack underscores the continued threat of Boko Haram in Nigeria's volatile northeast, where the military is still battling for control despite making gains against the

forces of Evil

over the past year.

"They attacked the village around 8:00 pm (1900GMT), firing heavy guns which made people flee into the bush," Samson Bulus from nearby Kautikeri village told AFP.

"The Boko Haram raiders looted homes and shops, taking along food supplies and livestock before burning the entire village," he said.

Luka Damina, another Kautikeri resident said troops in Chibok engaged the attackers in

shootout

but were subdued by the

bad boy

s.

"The Boko Haram fighters overpowered the soldiers and seized a van with a machine gun mounted on the deck from the soldiers," he said.

Witnesses, including a local chief, said a soldier was

maimed

during the shootout.

The attack came two days after a raid on nearby Kallali village where the Islamists looted and burnt homes, a local chief told AFP.

Last month eight people were killed outside a church in a village 30 kilometers east of Chibok. In August, 10 people were killed in another attack on nearby Kubrivu village.
Posted by: trailing wife || 10/20/2016 00:00 || Comments || Link || E-Mail|| [158 views] Top|| File under: Boko Haram
Arabia
Iran steps up weapons supply to Yemen's Houthis via Oman
[Reuters] Iran has stepped up weapons transfers to the Houthis, the militia fighting the Saudi-backed government in Yemen, U.S., Western and Iranian officials tell Reuters, a development that threatens to prolong and intensify the 19-month-old war.

The increased pace of transfers in recent months, which officials said include missiles and small arms, could exacerbate a security headache for the United States, which last week struck Houthi targets with cruise missiles in retaliation for failed missile attacks on a U.S. Navy destroyer.

Much of the recent smuggling activity has been through Oman, which neighbors Yemen, including via overland routes that take advantage of porous borders between the two countries, the officials said.

That raises a further quandary for Washington, which views the tiny Gulf state as a strategic interlocutor and ally in the conflict-ridden region. A senior U.S. administration official said that Washington had informed Oman of its concerns, without specifying when.

"We have been concerned about the recent flow of weapons from Iran into Yemen and have conveyed those concerns to those who maintain relations with the Houthis, including the Omani government," the official told Reuters.

Oman denies any weapons smuggling across its border, and its officials could not be reached for comment. Yemeni and senior regional officials say the Omanis are not actively involved with the transfers, but rather turning a blind eye and failing to aggressively crack down on the flow.
Posted by: Besoeker || 10/20/2016 08:14 || Comments || Link || E-Mail|| [147 views] Top|| File under:
Yemen ceasefire comes into effect under UN plan
[ENGLISH.ALARABIYA.NET] A ceasefire took effect in war-ravaged Yemen


...an area of the Arabian Peninsula sometimes mistaken for a country. It is populated by more antagonistic tribes and factions than you can keep track of. Except for a tiny handfull of Jews everthing there is very Islamic...


late on Wednesday under a United Nations


...where theory meets practice and practice loses...


plan.
The UN special envoy for Yemen, Ismail Ould Cheikh Ahmed, announced that the cessation of hostilities would take effect "at 23:59 Yemen time on 19 October 2016, for an initial period of 72 hours, subject to renewal".


As someone said on the Burg, this is the ceasefire where both sides are allowed to continue shooting, right?

The temporary truce comes as Yemeni activists are calling for protests in capital Sanaa to demonstrate against the Houthi
...a Zaidi Shia insurgent group operating in Yemen. They have also been referred to as the Believing Youth. Hussein Badreddin al-Houthi is said to be the spiritual leader of the group and most of the military leaders are his relatives. The Yemeni government has accused the Houthis of having ties to the Iranian government, which wouldn't suprise most of us. The group has managed to gain control over all of Saada Governorate and parts of Amran, Al Jawf and Hajjah Governorates. Its slogan is God is Great, Death to America™, Death to Israel, a curse on the Jews ...
militias for rejecting to pay the salaries of state employees.

Activists had made similar calls in the past to protest against Houthi militias in Sanaa and against the deteriorating living conditions.

The militias have refused to pay the employees' salaries at a time when Sanaa citizens lives under harsh conditions under

krazed killer

forces, who on almost a daily basis, carry out abduction operations against civilians.

"Most Yemenis want to put an end to the Houthi-Saleh coup," Yemen expert and analyst Ibraham al-Qatabi told Al Arabiya English, referring to the deposed president President-for-Life Ali Abdullah Saleh


... Saleh initially took power as a strongman of North Yemen in 1977, when disco was in flower, but he didn't invite Donna Summer to the inauguration and Blondie couldn't make it...


, allied with the Houthi militias. "The resentment against Saleh and Houthis continues to grow everyday even within their hardcore supporters."

"No Yemeni citizen wants to be ruled by a militia and warlords. Everyone knows Saleh and Houthis are not going to last and that's what the current situation, indicators and history of Yemen tell us," Qatabi said.


Posted by: Fred || 10/20/2016 00:00 || Comments || Link || E-Mail|| [144 views] Top|| File under: Houthis
Caucasus/Russia/Central Asia
High-profile terror trial begins in Kazakhstan
[RFE/RL] A high-profile trial against alleged Islamist terrorists and their supporters has begun in northwestern Kazakhstan.

Preliminary hearings against 29 defendants started in the city of Aqtobe on October 18. Nine of the suspects were charged with terrorism, murder, organizing and taking part in a terrorist group, and illegal possession and use of firearms. Eighteen defendants were charged with failing to report planned terrorist acts. The other two were charged with harboring criminals.

In June, Kazakh authorities said a group of 25 alleged Islamist rebels carried out a string of attacks that killed five civilians and three members of Kazakhstan's security forces in Aqtobe. Security forces killed 18 gunmen and nabbed several others.

President Nursultan Nazarbaev has said the attacks were carried out by Salafis.
Posted by: ryuge || 10/20/2016 00:00 || Comments || Link || E-Mail|| [193 views] Top|| File under: Salafists
The Grand Turk
Turkish police kill suspected Islamic State suicide bomber in capital
[REUTERS] Turkish police

rubbed out

a suspected Islamic State
...formerly ISIS or ISIL, depending on your preference. Before that al-Qaeda in Iraq, as shaped by Abu Musab Zarqawi. They're very devout, committing every atrocity they can find in the Koran and inventing a few more. They fling Allah around with every other sentence, but to hear the pols talk they're not really Moslems....


bad boy

overnight who was believed to be planning a suicide

kaboom

in the capital Ankara, the city's governor said on Wednesday.

It was the latest in a series of counter-terrorist police operations coinciding with a The Sick Man of Europe Turkey


...the only place on the face of the earth that misses the Ottoman Empire....


-backed rebel operation in Syria to drive the jihadists away from its southern border.

Turkish security forces have meanwhile stepped up action against Kurdish

bad boy

s, killing 14 Kurdistan Workers Party (PKK) fighters in eastern Turkey in recent days, the interior minister said.

Police tracked the Islamic State suspect to the ninth floor of a building on Ankara's outskirts, where he was killed in a

shootout

around 3 a.m. after opening fire in response to a call to surrender, the state-run Anadolu Agency said.

"The terrorist is judged to have been planning to carry out a suicide

kaboom

and carried out reconnaissance around the old parliament building and Anitkabir," Governor Ercan Topaca wrote on Twitter, referring to the mausoleum of modern Turkey's founder Mustafa Kemal Ataturk.

The suspect may have been targeting ceremonies to be held there on the Oct. 29 anniversary of the Turkish Republic's foundation or on Nov. 10 to commemorate Ataturk's death, Anadolu cited Topaca as saying.

Police found

kaboom

s including sticks of dynamite and ammonium nitrate at the scene, the governor said.


Posted by: Fred || 10/20/2016 00:00 || Comments || Link || E-Mail|| [136 views] Top|| File under: Islamic State
Home Front: WoT
Man Sentenced to 30 Years for Trying to Aid Islamic State
[ABCNEWS.GO] A former

Caliphornia, an impregnable bastion of the Democratic Party,

college student was sentenced Wednesday to 30 years in prison for trying to aid the Islamic State
...formerly ISIS or ISIL, depending on your preference. Before that al-Qaeda in Iraq, as shaped by Abu Musab Zarqawi. They're very devout, committing every atrocity they can find in the Koran and inventing a few more. They fling Allah around with every other sentence, but to hear the pols talk they're not really Moslems....
group.

Muhanad Badawi, 25, was also sentenced to a lifetime of supervised release during a hearing in federal court in Santa Ana. He was convicted earlier this year of conspiracy to aid a foreign terrorist organization and other crimes.

Authorities said Badawi and now-25-year-old Nader Elhuzayel


..the Palestinian with West Bank relatives who may or may not have an Israeli passport...

concocted a scheme for Elhuzayel to fly to the Middle East to fight for the Islamic State and that Badawi lent him his debit card to buy a one-way plane ticket to Israel with a six-hour layover in The Sick Man of Europe Turkey


...the only place on the face of the earth that misses the Ottoman Empire....


The men, who were placed in durance vile
Youse'll never take me alive coppers!... [BANG!]... Ow!... I quit!
last year, shared their support for the Islamic State in conversation and on social media. In recorded conversations, the pair discussed how it would be a blessing "to die in the battlefield," the U.S. attorney's office said.

"The significant sentence the defendant received illustrates the gravity of this crime and the threat the defendants posed to the United States," Deirdre Fike, assistant director in charge of the FBI's Los Angeles office, said in a statement.

Federal authorities had asked for the 30-year sentence for Badawi with lifetime supervised release, which is the same sentence that Elhuzayel received last month from U.S. District Judge David O. Carter.

Defense attorney Kate Corrigan, who has said Badawi never actually intended to fight for the Islamic State, had requested half the amount of prison time and 20 years of supervision, citing his lack of criminal history and age.


Whether he himself went or not, the fact is that he knowingly arranged and paid for the other fellow's travel to Turkey and ISIS, which makes him a procurer.

A message seeking comment was sent to Corrigan on Wednesday.

While

in jug

, Badawi stopped eating and dropped from 140 to 109 pounds before a judge ordered him force-fed last December.


Spoiled college lad doesn't like life among the criminal types?
Posted by: Fred || 10/20/2016 00:00 || Comments || Link || E-Mail|| [157 views] Top|| File under: Islamic State
India-Pakistan
One villager killed, five injured due to 'unprovoked' firing by Indian army across LoC
[DAWN] One villager was killed and five others injured due to unprovoked firing by Indian security forces across the Line of Control (LoC) on Wednesday, the Foreign Office said in a statement.

Abdul Rehman, 28, resident of village Palani was killed due to firing by Indian forces across the LoC, it said.

Earlier, FO Spokesperson Nafees Zakaria claimed that India continuously violated the ceasefire along the Line of Control (LoC) in the Karela sector of the disputed valley throughout the day.

Zakaria added that the Pakistain Army provided a "befitting response".

Four people, including two children

were maimed

by Indian fire in the village of Palani, read the statement released by the FO spokesperson on Twitter.

The second incident of cross-border firing started at 4pm on Wednesday and continued till evening, said the spokesperson.
Posted by: Fred || 10/20/2016 00:00 || Comments || Link || E-Mail|| [128 views] Top|| File under: Govt of Pakistan
Pakistan arrests two for spreading Islamic State propaganda
[REUTERS] Police tossed in the slammer
Drop the rod and step away witcher hands up!
two men suspected of distributing pamphlets for Islamic State
...formerly ISIS or ISIL, depending on your preference. Before that al-Qaeda in Iraq, as shaped by Abu Musab Zarqawi. They're very devout, committing every atrocity they can find in the Koran and inventing a few more. They fling Allah around with every other sentence, but to hear the pols talk they're not really Moslems....
(IS) following a raid in the northwestern city of Beautiful Downtown Peshawar


...capital of Khyber Pakhtunkhwa (formerly known as the North-West Frontier Province), administrative and economic hub for the Federally Administered Tribal Areas of Pakistan. Peshawar is situated near the eastern end of the Khyber Pass, convenient to the Pak-Afghan border. Peshawar has evolved into one of Pakistan's most ethnically and linguistically diverse cities, which means lots of gunfire.


, officials said on Wednesday, amid lingering fears that the Middle East

bad boy

group was making inroads in Pakistain.

Last month, the military said that it had stemmed Islamic State's attempts to expand in the country, having arrested more than 300 people suspected of plotting attacks against government, diplomatic and civilian targets.

Following Tuesday's raid, however, police in the capital of Khyber-Pakhtunkhwa


... formerly NWFP, still Terrorism Central...


province said

Lions of Islam

were operating in parts of Peshawar, including some from Islamic State.

"Some of areas in the

thriving provincial capital

including Tehskal, Palosai, Charsadda Road and Regi are known for activities of

bad boy

groups such as IS," police official Ishtiaq Ahmed told

Rooters

.

Another police official, speaking on condition of anonymity
... for fear of being murdered...
as he was not authorized to speak to the media, said two other suspects managed to escape during the raid.

There are fears that some of Pakistain's home-grown Sunni

Lions of Islam

could be drawn to Islamic State, as already seen in neighboring Afghanistan.

Pakistain has long suffered from sectarian violence, with Sunni

Lions of Islam

targeting the country's minority Shi'ites, as well as non-

Moslem

religious minorities.

In August, the official Islamic State news service

grabbed credit

for a

suicide kaboom

at a hospital in the southwestern Pak city of Quetta that killed 74 people.

The attack, however, was also claimed by a breakaway faction of the Pak Taliban, Jamaat-ur-Ahrar, which at one time had declared support for Islamic State's Middle East leadership, but later switched back to the Taliban.


Posted by: Fred || 10/20/2016 00:00 || Comments || Link || E-Mail|| [149 views] Top|| File under: Islamic State
Lashkar threatens Baramulla SHO after 44 arrested in raids
[INDIATODAY.INTODAY.IN] Lashkar-e-Taiba
...the Army of the Pure, an Ahl-e-Hadith terror organization founded by Hafiz Saeed. LeT masquerades behind the Jamaat-ud-Dawa facade within Pakistain and periodically blows things up and kills people in India. Despite the fact that it is banned, always an interesting concept in Pakistain, the organization remains an blatant tool and perhaps an arm of the ISI...
(LeT) has issued a warning to the Baramulla SHO after 44 persons were tossed in the slammer
... anything you say can and will be used against you, whether you say it or not...
for terror-related activities on Monday.

In a massive multi-agency crackdown in the Old Town of Baramulla on Monday, security agencies seized petrol bombs, Chinese and Pakistain flags, LeT and Jaish letter pads, illegal mobile phones and other material during the raids, a defence

front man

said.

Sources said the crackdown was the first major one in Baramulla in more than a decade.

Extensive crackdown
An extensive search operation was launched by the security forces in Old Town, Baramulla reportedly being used as safe havens by the terrorists.

The security forces sanitised the area searching over 700 houses in a span of 12 hours. Based on specific inputs, 44 persons have been apprehended during the operation.

In addition, a large number of suspected hideouts were busted during the prolonged search operations.


Posted by: Fred || 10/20/2016 00:00 || Comments || Link || E-Mail|| [135 views] Top|| File under: Lashkar e-Taiba
Iraq
The Beatings Will Continue: Iraqi Edition


ISIS evacuates wimmin from Mosul


You would, too, if wimmin were a rare find




...or an investment resource.

(IraqiNews.com) Nineveh – The Islamic State evacuated the so-called women of caliphate from Mosul by orders from the group's leader Abu Bakr al-Baghdadi, Al Sumaria reported on Wednesday.

The Iraqi media outlet stated, "The ISIS evacuated what it called the women of caliphate from the city of Mosul to the Syrian ISIS-held cities including Raqqa, over the last two days," pointing out that, "These women are the wives of the leaders of ISIS."

"The women of caliphate were evacuated by orders from Baghdad to avoid being captured by the security forces or rebellious people of Mosul after liberating the city," Al Sumaria revelead.

Yesterday, a group of rebellious youths in Mosul attacked an ISIS headquarters, killed two members of the group, burned their vehicle and raised the Iraqi flag before withdrawing from the area.

ISIS HQ immolated in Mosul

(IraqiNews.com) Nineveh – Iraqi media outlets reported on Wednesday, that mysterious fire devoured the empty headquarters of the Islamic State in the city of Mosul during the last 24 hours.

Al Sumaria News stated, "The fire started 24 hours ago inside the empty headquarters of the ISIS in the city of Mosul," pointing out that, "These headquarters were immediately evacuated by the ISIS before the launch of the battle to liberate Mosul."

"The perpetrators of the fire that increased in the previous hours are still unknown," Al Sumaria added.

Earlier today, Nineveh Provincial Council announced that the ISIS militants detonated the buildings of the government (City Hall) and the General Directorate of Nationality in central Mosul using explosive barrels.

Amnasty: Iraqis face ISIS retribution attacks

LONDON: Paramilitary groups and government forces in Iraq have tortured, arbitrarily detained and executed thousands of civilians escaping areas controlled by the Daesh group, Amnesty International warned Tuesday.

The London-based rights group said the abuses, often revenge attacks directed at Sunnis suspected of being complicit with Daesh, must not be repeated as Iraqi forces advance on the terrorists' stronghold in Mosul.

"After escaping the horrors of war and tyranny of Daesh, Sunni Arabs in Iraq are facing brutal revenge attacks at the hands of militias and government forces, and are being punished for crimes committed by the group," said Philip Luther, Amnesty's Middle East research director.

"Iraq is currently facing very real and deadly security threats from Daesh, but there can be no justification for extrajudicial executions, enforced disappearances, torture or arbitrary detention.
"As the battle to retake Mosul gets underway, it is crucial that the Iraqi authorities take steps to ensure these appalling abuses do not happen again."

The claims were made in a new report based on interviews with more than 470 former detainees, witnesses and relatives of civilians who have been killed, detained or disappeared, as well as officials and activists.

It cites an incident in May in which at least 12 men and four boys from the Jumaila tribe, who fled Al-Sijir, north of Fallujah, were executed after handing themselves over to men wearing military and federal police uniforms.

In June, militias seized 1,300 men and boys from the Mehemda tribe who fled Saqlawiya, northwest of Fallujah, and many were tortured before being handed over to local authorities. Survivors told Amnesty they were beaten and deprived of food and water. One said he was told it was "payback for the Speicher massacre."

In 2014, up to 1,700 military recruits from Camp Speicher, near Tikrit, were captured and killed by Daesh and allied militants. In August, 36 men were hanged for the crime.

"Iraqi authorities, whose complicity and inaction in the face of widespread abuses have contributed to the current climate of impunity, must rein in militias and make clear that such serious violations will not be tolerated," said Luther.

"Failure to do so will allow a vicious cycle of abuse, repression and injustice to continue and raises serious fears about the safety of civilians still in Mosul."

Meanwhile, Britain's defense minister Michael Fallon said Tuesday that Daesh is "failing" in Iraq, but warned that Iraqi forces would not find it easy to drive them out of Mosul. "This will not be a quick operation, and we can expect Daesh to fight hard to keep Mosul," he told lawmakers on the second day of the Mosul offensive.
The Royal Air Force is providing intelligence-gathering and air support to Iraqi ground forces as part of a US-led coalition, while British military commanders have also provided support and training.

"We recognize, as do the Iraqis, that this will be the greatest challenge that their security forces have yet encountered, with significant humanitarian implications."


Posted by: badanov || 10/20/2016 00:00 || Comments || Link || E-Mail|| [151 views] Top|| File under: Islamic State
Mosul Offensive News
21 ISIS Bad Guys have a Very Bad Day

(IraqiNews.com) Nineveh – Iraqi media outlets reported on Tuesday, that the Federal Police forces destroyed five booby-trapped vehicles and killed 21 ISIS members near Mosul.

Al Sumaria News stated, "Federal Police forces were able, today, to detonate five booby-trapped vehicles belong to ISIS while attempting to target security forces in Bojwana village near Mosul."

"The Federal Police forces also managed to kill 21 ISIS terrorists in the same village," Al Sumaria added.

General commander of the Armed Forces, Prime Minister Haider al-Abadi announced in the early hours of Monday, October 17th, starting the battle to liberate the city of Mosul from the grip of the ISIS.

Iraqi kops clear more areas of Ninevah

(IraqiNews.com) Nineveh – Federal Police Chief, Captain Raed Shaker Jawdat announced that his forces liberated 352 square kilometers of the areas south of Mosul since the beginning of the battle to liberate the city from the ISIS control.

Jawdat said in a press statement, "Forces from the Federal Police were able to liberate 352 square kilometers of the areas south of Mosul since the start of the battle to liberate the city."

Meanwhile, Nineveh Operations' Officer, Tahsin Abd said that the Iraqi forces liberated al-Shura district and the villages of al-Bojwana and Albu Nayef, as well as the areas of Mishraq factory and Tel al- Saman.

Abd added, "Security forces also killed the ISIS Military Official, Abdul Daoud Fahd and other leaders in al-Hud area, north of Qayyarah, in addition to destroying seven booby-trapped vehicles belong to the ISIS."

Abd also pointed out that the Iraqi forces rescued more than 100 families south of Mosul, while received a number of families who fled from the village of al-Bayda.

ISIS counterattacks Kurds in Sinjar with 250 effectives

(IraqiNews.com) Nineveh – Peshmerga Forces Command in the district of Sinjar announced on Wednesday repelling an attack launched by the ISIS, and pointed out that large numbers of the ISIS militants were killed.

Deputy Commander of Peshmerga forces in Sinjar, Brigadier-General Sama Mulla Mohammed Bawseli, said in a press statement, "This morning, Peshmerga forces repelled an attack launched by the ISIS using booby-trapped vehicles, in addition to 250 militants near Sinjar, west of Mosul."

Bawseli added, "Peshmerga forces managed to destroy four car bombs belonging to ISIS, as well as killing several ISIS militants."

"Four members of Peshmerga forces were injured while repelling the attack," Bawseli continued.

Yesterday, Peshmerga forces stopped their operations in the eastern axis of the battle to liberate Mosul to strengthen and securing their positions.

Iraqi militia captures 3 villages near Mosul

(IraqiNews.com) Nineveh – Al-Hashed al-Shaabi Command announced on Wednesday liberating three villages, south of Mosul within the battle to liberate the city from the ISIS control.

Al-Hashed al-Shaabi media said in a brief statement, "The Rapid Intervention Forces and Federal Police backed by al-Hashed al-Shaabi forces managed, before noon today, to liberate the villages of Shami, Khirbet Hadid and al-Bayda, south of Mosul."

Prime Minister Haider al-Abadi announced on Monday launching the battle to liberate the city of Mosul from the control of the ISIS terrorist militants, and emphasized that only Iraqi forces will participate in the battle.

Iraqi sharpshooter hunting ISIS Turbans in Mosul

(IraqiNews.com) Nineveh – Iraqi media outlets reported on Wednesday, that an unknown sniper started to pursue the members of the Islamic State in four neighborhoods of Mosul, amid significant popular interaction.

Al Sumaria News stated that the accelerating events in the last 24 hours contributed to the emergence of the sniper in four residential neighborhoods in the city, and added that the sniper shot patrols belong to ISIS and injured a number of members.

"The emergence of the 'Sniper of Mosul', as the residents call him, increased the pace of the popular resistance against the ISIS," Al Sumaria added. "The presence of the sniper in four neighborhoods emphasizes that there are many snipers and not only one," Al Sumaria explained.

The media outlet also declared that rebellious youths started to form combat detachments based on previous military experience to fight the ISIS members.

Yesterday, Mosul started to show signs of a popular armed uprising against the Islamic State, where a group of armed rebellious residents attacked a headquarters of ISIS and destroyed six patrols in less than five hours in the city.

Iraqi forces clear 40 percent of Ninevah

(IraqiNews.com) Nineveh – Governor of Nineveh Nofal Hammadi announced on Wednesday liberating 40% of the province, while added that the security forces witnessed a slight resistance from the Islamic State while liberating the villages of the province.

Hammadi said in a press statement, "The arrival of Iraqi security forces to Mosul cheered up the citizens and displaced people," noting that, "We are waiting for the full liberation of our province and the Iraqi flag to be raised on its center."

"Iraqi security forces liberated 40% of Nineveh Province, while slight resistance was witnessed from the ISIS members in the liberated villages due to their retreated morale," Hammadi added.
Posted by: badanov || 10/20/2016 00:00 || Comments || Link || E-Mail|| [277 views] Top|| File under: Islamic State
Iraq Forces Move to Retake Christian Town on Way to Mosul
None of this would be needed if Champ had simply worked with the Iraqis to keep some US forces in Iraq in 2010. The blood is, in part, on his hands.

[An Nahar] Iraqi forces prepared to retake the country's largest Christian town from the Islamic State
...formerly ISIS or ISIL, depending on your preference. Before that al-Qaeda in Iraq, as shaped by Abu Musab Zarqawi. They're very devout, committing every atrocity they can find in the Koran and inventing a few more. They fling Allah around with every other sentence, but to hear the pols talk they're not really Moslems....
group on Wednesday, a key milestone in their progress towards the jihadists' main hub of djinn-infested Mosul
... the home of a particularly ferocious and hairy djinn...
News of the move to recapture Qaraqosh sparked jubilation among Christians who had fled the town, with many dancing and singing in the city of Arbil.
Continued on Page 49
Posted by: Fred || 10/20/2016 00:00 || Comments || Link || E-Mail|| [223 views] Top|| File under: Islamic State
Israel-Palestine-Jordan
Turk arrested for security-related offenses deported
[Ynet] Orhan Buyruk, a 32-year-old

Moslem

, came to Israel to pray in Jerusalem; the Shin Bet detained him at the end of September for allegedly hostile posts on social media, Israel chooses not to indict him, and deports him back to The Sick Man of Europe Turkey


...the only place on the face of the earth that misses the Ottoman Empire....


A 32-year-old Turkish citizen who was detained for questioning on September 29 on suspicion of security-related offenses was deported back to Turkey from Israel on Wednesday.

Orhan Buyruk, a

Moslem

, worked for a tourism company and allegedly came to Israel for religious reasons and to pray in Jerusalem. Both before and during his visit, he expressed hostile intentions, principally on social media. The Shin Bet thus decided to detain him for investigation.

As his actions did not go beyond declarations, it was decided that he would not be indicted, and his deportation from Israel was considered sufficient sanction.


There's a lovely picture at the link of a smiling Mr. Buyruk with Raed Salah, the so-called Sheikh of Al Aqsa, leader of the Israeli branch of the Muslim Brotherhood, known as the Northern Branch of the Islamic Movement. Northern Branch trains the Murabitun cadres who cause such trouble in the Temple Mount. Perhaps that was what annoyed the authorities?

The Israeli authorities transferred Buyruk to the Turkish Embassy, which sent him home. On his Facebook timeline, he wrote, "I was released after 21 days, and I'm boarding the 10:35 plane. I thank everybody for the support and the prayers.
Posted by: trailing wife || 10/20/2016 00:00 || Comments || Link || E-Mail|| [188 views] Top|| File under: Muslim Brotherhood
Palestinian woman killed in attempt to stab officers — police
[IsraelTimes] Alleged attacker approaches Tapuah Junction in West Bank, is shot after ignoring warning fire; no Israelis injured.

A Paleostinian woman allegedly attempted a stabbing attack at the Tapuah Junction, south of Nablus in the West Bank, Wednesday, and was

rubbed out

by Israeli police.

There were no injuries to Israeli security forces or civilians.

"Attempted stabbing at Tapuah Junction," the Israel Police tweeted. "A short while ago a female suspect approached Border Police officers at the scene holding a knife. When she failed to heed their calls to halt, they shot and neutralized her."

In a subsequent statement confirming the alleged attacker was killed, police said officers fired warning shots in the air before opening fire on her. They said she was 19 years old, from the nearby village of Asira ash-Shamaliya.

In the aftermath of the attack, the junction was closed to traffic.

The junction has been the scene of several stabbing, shooting, and car-ramming attacks.
Posted by: trailing wife || 10/20/2016 00:00 || Comments || Link || E-Mail|| [181 views] Top|| File under:
5 Palestinians arrested for shooting at IDF troops
[IsraelTimes] Army says the residents of Ramallah-area village admitted to buying weapons, opening fire on soldiers on eve of Yom Kippur

Israeli security forces tossed in the clink
Drop the rod and step away witcher hands up!
five Paleostinians for a shooting attack against IDF troops in the West Bank last week, the army said in a statement Wednesday.

The five suspects -- all residents of the village of Ni'lin near Ramallah -- were arrested in the days following the attack. All five admitted to purchasing weapons from a local arms dealer and carrying out the attack, the army said.

The five approached the security fence near Ni'lin last Tuesday, and opened fire on IDF troops before fleeing the scene. No soldiers

were maimed

in the incident.

IDF arrest raids in the West Bank have stepped up slightly, as military officials attempt to head off what they fear may be an uptick in violence during the fall holiday season, when tensions have been known to rise.

Over the past few months, the IDF, Shin Bet and police have been cracking down on illegal arms manufacturing and weapons smuggling in the West Bank and Israel.

Israel in the past year saw a wave of so-called "lone-wolf" Paleostinian terror attacks, which have claimed the lives of 35 Israelis and four foreign nationals since October 2015. Some 227 Paleostinians have also been killed in the past year, with the Israeli army and police saying that most of those killed were attackers or involved in

festivities

with security forces.
Posted by: trailing wife || 10/20/2016 00:00 || Comments || Link || E-Mail|| [143 views] Top|| File under:
Southeast Asia
Drug suspect linked to Abu Sayyaf -- intel
[THESTANDARD.PH] INTELLIGENCE reports have confirmed the link of an tossed in the slammer
Book 'im, Mahmoud!
drug suspect in Quezon City to the Abu Sayyaf


...also known as al-Harakat al-Islamiyya, an Islamist terror group based in Jolo, Basilan and Zamboanga. Since its inception in the early 1990s, the group has carried out bombings, kidnappings, murders, head choppings, and extortion in their uniquely Islamic attempt to set up an independent Moslem province in the Philippines. Abu Sayyaf forces probably number less than 300 cadres. The group is closely allied with remnants of Indonesia's Jemaah Islamiya and has loose ties with MILF and MNLF who sometimes provide cannon fodder...


Group, an official said Wednesday.

Sr. Supt. Guillermo Lorenzo Eleazar of the Quezon City Police District said Juraid Sahiddun, who was arrested as a maintainer of a shabu den at the Culiat Salaam compound on Sept. 16, had been using different names to hide his criminal records in Basilan


...Basilan is a rugged, jungle-covered island in the southern Philippines. It is a known stronghold of the Abu Sayyaf, bandidos, and maybe even orcs. Most people with any sense travel with armed escorts...


He made his statement even as the military said 12 local and foreign hostages of the Abu Sayyaf Group were still waiting to be rescued in Sulu.

The military also said a suspected member of the Abu Sayyaf was arrested in Talipao town on Tuesday. Sahiddun, or Sahibul Sailani or Juraid Sahibul, was involved in the mass abduction of 15 Golden Harvest Coconut Plantation workers in Tairan, Lantawan, Basilan in June 2001 at the height of the Dos Palmas kidnapping incident, Eleazar said.

He said he was also involved in the series of encounters and ambuscades against pursuing military forces and the planting of several land mines in a road network in Tipo-Tipo, Basilan, to blow up armored vehicles.

He said the suspect and other members of the Abu Sayyaf were put under surveillance after they took refuge with relatives and friends in Metro Manila.

Sahibul has a standing warrant of arrest for his involvement in the Tairan abduction in 2001.

He is facing drug charges before the Quezon City Regional Trial Court.

On Sept. 16, authorities raided the Salaam compound that led to the arrest of 145 drug suspects including Sahiddun. Rio N. Araja and Florante S. Solmerin


Posted by: Fred || 10/20/2016 00:00 || Comments || Link || E-Mail|| [124 views] Top|| File under: Abu Sayyaf
Abu Sayyaf rebel nabbed in Sulu
[Mindanao Examiner] Philippine troops captured an Abu Sayyaf rebel during continuing operations against in the province of Sulu against the Daesh-linked terrorist group. Soldiers captured Pauji Asgari in Talipao town on Tuesday after villagers tipped off troops about the presence of Abu Sayyaf militants.

Brigadier General Arnel dela Vega, the commander of Joint Task Force Sulu, said Abu Sayyaf rebels have been trying to blend into civilian communities to avoid detection and capture. He said Asgari was handed over to the police on Wednesday after being interrogated at a military base in the capital town of Jolo.

On Monday, the military killed a captured Abu Sayyaf member Ustab Anji after he grabbed a weapon from one of his guards in the village of Magsagaw in Panglima Sugala town in Tawi-Tawi province. Soldiers were on their way to the police headquarters to hand over Anji when he grabbed the firearm. Anji was involved in the kidnappings this year of Indonesian and Malaysian sailors in Sabah, Malaysia. He was among those who kidnapped 21 mostly European holidaymakers also in Sabah, Malaysia in 2000 and had a P350,000 bounty on his head.
Posted by: ryuge || 10/20/2016 00:00 || Comments || Link || E-Mail|| [179 views] Top|| File under: Abu Sayyaf
Syria-Lebanon-Iran
Turkey kills 160 to 200 Syrian Kurdish militants in airstrikes
[Reuters] ANKARA, Oct 20 (Reuters) - Turkish jets carried out 26 airstrikes on 18 Syrian Kurdish YPG militant targets in northern Syria and killed 160 to 200 militants, the Turkish army said in a statement on Thursday.

The army said its jets late on Wednesday pounded areas recently captured by the YPG forces, and destroyed nine buildings, one armoured vehicle and four other vehicles that belonged to the Kurdish YPG militia.

Turkey, a main backer of the insurgency against President Bashar al-Assad, entered the Syrian conflict in August, using its armour and air power to help Free Syrian Army rebel groups take territory near the border held by Islamic State.
Posted by: Besoeker || 10/20/2016 09:07 || Comments || Link || E-Mail|| [189 views] Top|| File under: Sublime Porte
More Iraqi ISIS members arrive in Raqqa
ISIS security searching for that elusive NATO laser designator


[ARA News] Raqqa – The Islamic State (ISIS) on Wednesday tightened its security measures in the city of Raqqa, in northeastern Syria. According to eyewitnesses and activists, the extremist group has imposed a curfew in the city centre, installed new checkpoints and erected concrete road blocks.

Raqqa serves as a de facto capital of the self-declared Caliphate. Within the city, there has seen a week-long state of alert amongst ISIS jihadists.

"ISIS erected barriers between major districts of Raqqa city," media activist Abdulkarim al-Yousef told ARA News in Raqqa. "New security checkpoints have been installed across the city, including near the al-Naeem Roundabout, al-Muhafaza Square, Saad Bin Muaz Mosque and al-Zedan Square."

As previously mentioned, ISIS militants have fanned out, imposing a curfew in Raqqa. Dozens of people have reportedly been arrested at the newly established security checkpoints for violating the curfew.

While ISIS tightened its internal security, ISIS vehicles arrived in Raqqa, coming from Iraq. According to S Awad, an eyewitness, "More than 20 vehicles crossed the border and entered Raqqa on Tuesday at midnight, carrying ISIS militants and weapons."

The Islamic State's new redeployments and repression are likely related to the advances being made by US-backed Iraqi and Kurdish forces. On Monday, allied forces began the battle for Mosul and rapidly progressed towards the Caliphate's Iraqi capital.

More than 4,000 Peshmerga soldiers were involved in the operation, fighting alongside Iraqi security forces. The Peshmerga soldiers liberated on Monday nine villages in the vicinity of Mosul, in an area measuring approximately 200 square kilometres.

The operation was launched from the towns of Gwer and Khazir and coincided with a simultaneous advance by the Iraqi Army who pushed north from Qayarrah.

Mosul-Raqqa Road
Hundreds of Islamic State (ISIS) militants have escaped from Iraq's Nineveh Governorate, taking the Ba'aj road to Syria. Officials and military officers reported on Tuesday that civilians accompanied the jihadists as the fled west, ahead of advancing Kurdish and Iraqi columns.

Kurdish Peshmerga commander Qassim Shesho confirmed that a large number of ISIS jihadists have fled Mosul's countryside through the Ba'aj road.

The Ba'aj road rarely appears on maps. It is an unofficial roadway created by ISIS, connecting Mosul city in northern Iraq to Raqqa city in central Syria.

On Saturday, dozens of ISIS jihadists arrived in the Syrian border town of Margada along with their families. The jihadists came from positions in Iraq's northwestern Nineveh Governorate, which have been evacuated.

Local sources told ARA News that more than 90 ISIS militant had made the journey in a staggered convoy. Eyewitnesses reported that the militants were accompanied by at least 25 civilian families, who were reportedly their relatives.

Also on Saturday, several ISIS military vehicles passed through al-Qa'im crossing on the Syrian-Iraqi border. The vehicles continued on to al-Bukamal city in Syria's Deir ez-Zor Governorate. Local media activist Ahmed Hamwi told ARA News: "The vehicles crossed the border in the early morning on Saturday, carrying weapons and dozens of ISIS fighters."
Posted by: badanov || 10/20/2016 00:00 || Comments || Link || E-Mail|| [277 views] Top|| File under: Islamic State
620 Syrian Rebels Quit Besieged Town near Damascus
[An Nahar] Around 620 rebels and their families began evacuating a besieged town southwest of the Syrian capital on Wednesday under a deal with the government, a local official told AFP.

"The buses of rebels have begun moving," said Hassan Ghandour, a member of the local committee overseeing the deal in Moadamiyat al-Sham.

He said the buses held rebels as well as their family members and would head to Idlib province, northwest of Damascus.

Moadamiyet al-Sham has been under a devastating government siege since early 2013.

Syria's government has championed such local deals -- which typically see rebels evacuated in exchange for an end to their encirclement -- as a way to bring stability to the war-ravaged country.

Another member of the local reconciliation committee who spoke to AFP on condition of anonymity said the evacuees -- rebels and civilians -- numbered 2,100 people.

Any remaining rebels would hand themselves in to Syrian authorities "to have their status regularized," the member said.

"Then, the Syrian army will enter the town and state institutions will return to it. Infrastructure like water and electricity networks will be repaired beginning on Sunday," the member added.


Posted by: Fred || 10/20/2016 00:00 || Comments || Link || E-Mail|| [152 views] Top|| File under: Govt of Syria
Pause in Aleppo Air War Holds into Second Day
[An Nahar] A pause in Russian and Syrian strikes on Aleppo was holding for a second day Wednesday, ahead of a brief unilateral ceasefire aimed at allowing civilians and rebels to quit the devastated city.

Moscow announced it would extend an eight-hour truce planned for Thursday to 11 hours and said Syrian and Russian warplanes were giving Aleppo a wide berth.

At a meeting in Berlin, French President Francois Hollande


...the Socialist president of La Belle France, an economic bad joke for la Belle France but seemingly a foreign policy realist...


said he would work with Germany to persuade Russia to adopt a long-lasting truce around Syria's second city.

Despite the Russian initiative, EU leaders at a summit on Thursday are expected to condemn Moscow over attacks on civilians in Aleppo, according to a draft statement obtained by AFP.

Russia's ceasefire plan has stirred skepticism in the West and the United Nations


...an organization originally established to war on dictatorships which was promptly infiltrated by dictatorships and is now held in thrall to dictatorships...


said it would be insufficient to allow humanitarian aid
to reach encircled Aleppo inhabitants.

Moscow is backing Hereditary President-for-Life Bashir Pencilneck al-Assad


Before going into the family business Pencilneck was an eye doctor. If he'd stuck with it he'd have had a good practice by now...


's regime in its war with a wide range of rebel groups, including with air strikes in the divided northern city.

Under growing international pressure over the devastation and civilian deaths, Moscow announced early Tuesday that Russian and Syrian warplanes would stop bombing rebel-held parts of the city to pave the way for a "humanitarian pause".

That window, starting at 0500 GMT on Thursday, was initially meant to last eight hours and is expected to see all fighting stop to allow civilians and rebels to exit opposition-held districts via six corridors.
Posted by: Fred || 10/20/2016 00:00 || Comments || Link || E-Mail|| [139 views] Top|| File under: Govt of Syria
Who's in the News
30
[untagged]
14
Islamic State
3
Govt of Pakistan
3
Govt of Syria
3
Sublime Porte
3
Hezbollah
2
Taliban
2
Boko Haram
2
Abu Sayyaf
1
Hamas
1
Lashkar e-Taiba
1
Salafists
1
Govt of Iran
1
Moslem Colonists
1
Ansar Bayt al-Maqdis (IS)
1
al-Nusra
1
Jemaah Islamiyah
1
Muslim Brotherhood
1
Govt of Iraq
1
al-Shabaab
1
Govt of Saudi Arabia
1
Houthis
Bookmark
E-Mail Me
The Classics
The O Club
Rantburg Store
The Bloids
The Never-ending Story
Thugburg
RSS Links
Gulf War I
The Way We Were
Bio
Merry-Go-Blog
Hair Through the Ages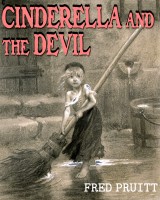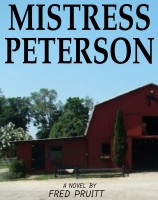 On Sale now!


A multi-volume chronology and reference guide set detailing three years of the Mexican Drug War between 2010 and 2012.

Rantburg.com and borderlandbeat.com correspondent and author Chris Covert presents his first non-fiction work detailing the drug and gang related violence in Mexico.

Chris gives us Mexican press dispatches of drug and gang war violence over three years, presented in a multi volume set intended to chronicle the death, violence and mayhem which has dominated Mexico for six years.
Click here for more information


Meet the Mods
In no particular order...


Steve White
Seafarious
Pappy
lotp
Scooter McGruder
john frum
tu3031
badanov
sherry
ryuge
GolfBravoUSMC
Bright Pebbles
trailing wife
Gloria
Fred
Besoeker
Glenmore
Frank G
3dc
Skidmark
Alaska Paul



Better than the average link...



Rantburg was assembled from recycled algorithms in the United States of America. No trees were destroyed in the production of this weblog. We did hurt some, though. Sorry.
54.209.202.123