Afghanistan
Military Advances Made In Helmand
Security officials said on Saturday they have re-taken a second security-check point from insurgents in Helmand.

Security forces had launched a military operation on Friday night and after a few hours of clashes pushed the insurgents back from the area.

However, forces battling on the front line have complained about a shortage of ammunition and weapons.

An opeartion was started four days ago under the name of Qahre Maiwand and after four days, security forces had only advanced three kilometers.



Video report at the link
Posted by: badanov || 10/23/2016 00:00 || Comments || Link || E-Mail|| [190 views] Top|| File under: Taliban
54 ISIS gunnies killed in East of Afghanistan, MoD claims
At least 45 loyalists of the Islamic State of Iraq and Syria (ISIS) terrorist group were killed during an operation in eastern Nangarhar province of Afghanistan, the Ministry of Defense (MoD) said Saturday. MoD further added that the operation was conducted in Pacher Agam district of Nangarhar following a coordinated attack by the group on security posts.

In the meantime, a local tribal elder said the attack left several houses on fire and caused casualties to the local residents.

Provincial governor's spokesman Ataullah Khogyani said the Afghan forces and the public uprising forces started clashes with the ISIS loyalists on Friday morning and sporadic clashes still continue in the area. He said the ISIS loyalists have torched the houses of the public uprising forces and at least 4 civilians lost their lives in the attack.

Khogyani further added that 54 ISIS loyalists were killed and at least 22 others were wounded during the clashes but did not elaborate further regarding the civilian casualties.

The loyalists of ISIS terrorist group have not commented regarding the report so far.
Posted by: Steve White || 10/23/2016 00:00 || Comments || Link || E-Mail|| [199 views] Top|| File under: Islamic State
Taliban bomb kill a woman and 2 kids in Jawzjan
A woman was killed with two children in an explosion triggered by an Improvised Explosive Device (IED) in northern Jawzjan province of Afghanistan. According to the local officials, at least three others, including a man and two children were wounded in the incident.

Provincial governor's spokesman Mohammad Reza Ghafoori said the incident took place after the vehicle carrying civilians struck an IED in Kolkadash district. He said the civilians were on the way to participate in a wedding ceremony when their vehicle struck an Improvised Explosive Device (IED).

No group including the Taliban militants has so far claimed responsibility behind the incident but the local officials blame the Taliban group for the incident, saying Taliban insurgents frequently use IEDs to target the security forces and the government officials.
Posted by: Steve White || 10/23/2016 00:00 || Comments || Link || E-Mail|| [153 views] Top|| File under: Taliban
Africa Horn
Al Shabaab executes 3 men in Sakow for being spies
Al shabaab said on Friday it has publicly executed three men in Saakow town for working as spies for western intelligence, including the United states spy agency (CIA).

According to the al-Shabaab media outlets said the thee were executed the two through a firing squad with hundreds of residents of the town gathering to witness the shooting. The executed men were all Somali nationals were identified as Abdullahi Mohamed Abdirahman, Mohamed Salad Kahiye and Liban Hussein Mohamed.

The Al-Qaeda-linked Al shabaab has in the past executed many people in its strongholds in southern Somalia, whom it accused spying for the Somali and foreign intelligence agencies.
Posted by: Steve White || 10/23/2016 00:00 || Comments || Link || E-Mail|| [174 views] Top|| File under: al-Shabaab
Somali pirates free foreign sailors 'for 3m ransom'
The crew of a fishing vessel hijacked by Somali pirates four and a half years ago is finally free after payment of a ransom, officials said.

There were 29 members on the Taiwan-owned Naham 3 fishing vessel when pirates occupied it in March 2012 and took them to the north-central Mudug region. Three of them reportedly died of illness and mistreatment in the intervening time. The remaining 26 members are now free, who include natives of Bangladesh, Sri Lanka, India and other Asian nations.

The ship was flagged in Oman.


Wonder why the Omani Navy didn't come and burn out the pirates...

The pirates reportedly demanded a ransom of three million dollars, but the source said less than that had been paid.

The money was believed to have come from the Asian countries' governments and the hostages' families. The hostages were due to be flown to Kenya to prepare them for repatriation.
Posted by: Steve White || 10/23/2016 00:00 || Comments || Link || E-Mail|| [253 views] Top|| File under: Pirates
Africa North
Libyan forces continue advance in Sirte
Haven't we been reading this headline for a while now?

Bunyan Marsous forces suffered no fatalities nor serious casualties as they pushed forward yesterday through the high rise apartment blocks of the 600 complex in Sirte.

However the BM operations room claimed that terrorists had suffered losses but gave no details.

In the course of the day three US air strikes went in against IS positions. The Americans, who have so far launched approaching 350 attacks on the town, are withdrawing their fixed-wing AV-8B Harrier jump jets in favour of a helicopter force of Bell SuperCobras and Bell Venoms (Super Hueys).

The switch comes with the replacement of the amphibious assault ship USS Wasp with the amphibious transport dock, USS San Antonio which happened yesterday according to the US Africa Command AFRICOM.

Concerns continue to grow over attacks behind BM lines on the road between Sirte and Misrata. In the fifth such attack on passing vehicles since August, a Palestinian teacher was killed and his wife and family injured by a land mine or an IED as they drove to Sirte.

Such has been the concern of BM commanders that military traffic movements have been restricted to daylight hours though some convoys have been seen travelling at night. There has also been an increase in checkpoints along the route. On 2 September a lone vehicle was blown up by an IED and two BM fighters killed. It was thought that the device was triggered remotely from nearby terrorist position.
Posted by: badanov || 10/23/2016 00:00 || Comments || Link || E-Mail|| [221 views] Top|| File under: Islamic State
Libyan forces smoke 20 ISIS gunnies in Sirte
Forces of the Libyan Government of National Accord's Presidential Council announced that they have made important progress in the Al-Imaraat Sittumiah area and have seized control of large areas in the Al-Imaraat area in the coastal city of Sirte from the extremist organisation ISIS.

The media bureau of Al-Bunyan Al-Marsoos military operation said on its Facebook page that troops had inflicted "heavy losses" on the ranks of ISIS and that more than 20 members of ISIS were killed. The bureau also noted that it had successfully rescued and liberated five foreign prisoners including two from Turkey, two from India and one from Bangladesh.

Furthermore, in an attempt to avoid greater tension in relations with the commander of the Libyan National Army General Khalifa Haftar, Al-Sarraj's Presidential Council yesterday removed an article stating that Haftar was "a war criminal" in accordance with one of the recommendations of the Sixth Forum of Military Officers that was held on Thursday in the capital Tripoli.

The final statement of the Sixth Forum of Military Officers did not contain any reference to Haftar, even though the live broadcast of the forum's sessions on local television channels showed the forum's agreement on the classification of Haftar as a "war criminal" on Thursday evening due to the battles waged by the army's forces to liberate the city of Benghazi from the control of extremists.

Meanwhile, the sacked Grand Mufti of Libya Sadiq Al-Ghariani embarrassed Al-Sarraj's government and said in an article published yesterday that the Sixth Forum of Military Officers' statement that was issued in Tripoli "had been tampered with by the government" and that "the army's condemnation of Haftar and his coup has been deleted".
Posted by: badanov || 10/23/2016 00:00 || Comments || Link || E-Mail|| [173 views] Top|| File under: Islamic State
Senior Egypt military officer shot dead near Cairo
[ALMASDARNEWS] A senior Egyptian army officer was

rubbed out

outside his home in a Cairo suburb on Saturday, an army official and a relative told AFP.

Takfiri
...an adherent of takfir wal hijra, an offshoot of Salafism that regards everybody who doesn't agree with them as apostates who must be killed...
s have killed hundreds of

coppers

and soldiers, mostly in the Sinai Peninsula, but such attacks on senior officers are rare.

Brigadier General Adel Ragaei, who commanded an armored division deployed in Sinai, died in a hail of bullets as he left his home in the Obour City suburb, sister-in-law Huda Zein Elabedine told AFP.

"At 6 am they killed him. I can't tell you if it was six or twelve bullets. It was before he could get into his car," she said.

A military official told AFP that the officer has been "martyred."
Posted by: Fred || 10/23/2016 00:00 || Comments || Link || E-Mail|| [462 views] Top|| File under: Islamic State
Arabia
Yemeni Army Urges its Soldiers to Adhere to the Ceasefire
Well, I know I believe them


For the second day in a row, Houthi militias continue to violate the truce in Taiz by constantly shelling residential neighbourhoods with various types of weapons and attacking sites belonging to the Popular Resistance and the army on various fronts which has led to damage and human loss.

Violent confrontations raged on the eastern and western fronts, in the countryside of Taiz and on the Hayfan front in the south of the city following an attempt by Houthi militias and those loyal to the ousted president Saleh to advance on sites belonging to the Popular Resistance and the national army. People on both sides were killed and injured.

The chief of Taiz's centre Major General Khaled Fadhel urged the army's forces and the Popular Resistance on the Hayfan front to "adhere to the declared truce based on the directives of President Abdrabbuh Mansour Hadi" but added that they "reserve the right to retaliate". He made these comments during his inspection of the front lines of battle fronts, and stressed the need to "exercise vigilance and place our hands on the trigger to deal with any violations of the truce on the part of the Houthi militias and those loyal to the ousted president Saleh".

Houthi militias violently bombed neighbourhoods in the eastern part of Taiz and the historic Cairo Citadel, central Taiz, at the beginning of the second day of the truce.

On his part, the head of the military council's operations in Taiz Colonel Abdul Aziz Al-Majidi told Asharq Al-Awsat that "The Houthi militias and those loyal to Saleh have not adhered to the truce in Taiz and have violated it since it came into force by firing heavy weapons of all types. There has actually been an increase in violence perpetrated by Houthi militias who are using heavy artillery".
Posted by: badanov || 10/23/2016 00:00 || Comments || Link || E-Mail|| [298 views] Top|| File under: Houthis
UN seeks to extend Yemen truce as fighting rages
It was more peaceful without the ceasefire


ADEN, Yemen: Fierce gunbattles erupted overnight between Yemeni rebels and pro-government forces along the border with Saudi Arabia despite a three-day cease-fire due to end late Saturday, military officials said.

Warplanes from the Saudi-led coalition fighting in support of President Abedrabbo Mansour Hadi also bombed suspected Houthi rebel missile launchers east of the capital Sanaa late Friday, a military official said. The air raids came after Patriot missiles shot down two rebel missiles on Thursday over Marib, east of the rebel-held capital.

UN special envoy Ismail Ould Cheikh Ahmed said on Friday the cease-fire was "fragile but largely holding," urging all parties "to show restraint, avoid further escalation, and strictly adhere to the 72-hour cease-fire."

The truce took effect just before midnight on Wednesday to allow aid deliveries in Yemen, where the war has killed thousands of people and left millions homeless and hungry.

The UN envoy is liaising with the parties in an attempt to extend the cease-fire in order "to create a conducive environment for a long-lasting peace" in Yemen, he said in a statement. He met late Friday with Yemen's Vice President Ali Mohsen Al-Ahmar in Riyadh, Yemeni state media reported.

Ahmar said government forces were "exercising restraint" and stressed that there were orders to "abide by the truce and respect UN efforts."
But he accused the rebels of 449 violations within 24 hours after the cease-fire took effect.

Rebel-controlled media, meanwhile, accused the coalition of conducting air strikes across the country, including in the provinces of Sanaa, Saada and Jawf in the north, and Shabwa in the south.

A senior rebel, Hassan Al-Sharafi, was killed in border clashes on Friday night in Saada province, the fiefdom of the Iran-backed Houthis, military officials said.

The rebels seized two hills in the Alb border area from government forces who had previously advanced from Saudi Arabia, a military official said.
Nine other rebels and four government soldiers were killed in clashes Saturday on the western outskirts of Midi, a northwestern town close to the Saudi border and the Red Sea coast, military officials said. The fighting erupted when troops advanced toward Midi in an attempt to recapture it.

It is the sixth cease-fire attempt since the Saudi-led coalition intervened in March last year to support Hadi's government after Houthis overran much of the impoverished country.

The Saudi-led coalition backing the exiled government also accused the Houthis of violating the cease-fire almost 1,000 times in the last 24 hours by launching mortar and armed attacks along Yemen's border with the kingdom and in several Yemeni provinces.

Gen. Ahmed Al-Asseri, commander of the Saudi 4th Brigade on the border in Najran, told Reuters his forces were repelling a sustained Houthi ground attack.

"The violation of the truce was not from our side. It was from the other side. We are continuing to thwart them," Asseri said. "In the last 48 hours there was an enormous push by the enemy against our territory."

Houthi-run channel Al-Masira said its forces had attacked Saudi positions in Najran on Friday and launched rockets into the neighboring Saudi province of Jazan.

Nearly 6,900 people have been killed in the conflict, more than half of them civilians, while an additional three million are displaced and millions more need food aid.

Meanwhile, five suspected Al-Qaeda militants including a local chief were killed overnight Friday in a suspected US drone strike in Marib province east of Sanaa, a security official said. They were in a vehicle that was targeted in the Wadi Obeida area.

Washington is the only government to operate drones over Yemen, but the United States rarely releases statements on its long-running bombing campaign against the country's powerful Al-Qaeda branch.

The United States considers Al-Qaeda's Yemen-based franchise, Al-Qaeda in the Arabian Peninsula, to be its most dangerous.

On Tuesday, eight Al-Qaeda suspects were killed in a similar drone strike in south Yemen.


Posted by: badanov || 10/23/2016 00:00 || Comments || Link || E-Mail|| [178 views] Top|| File under: Houthis
Houthi leader who participated in Kuwait talks killed
Al-Arabiya sources said that Hassan Yahya al-Sharafi – Houthi leader and member of the militia's delegation in the Kuwait talks – had been killed during a clash in one of the Saudi-Yemeni border regions.
The source said that "the Houthi leader Hassan Yahya al-Sharafi was killed in Khubah in the south of Jizan, when Saudi forces launched an operation in response to the rebels' militias operations targeting Saudi territories. Sources on the field revealed that Sharafi was killed with 23 other members.
Posted by: Steve White || 10/23/2016 00:00 || Comments || Link || E-Mail|| [211 views] Top|| File under: Houthis
Caucasus/Russia/Central Asia
4 gunmen killed in clashes with police in Dagestan
MAKHACHKALA, Russia – The Russian Interior Ministry says four suspected militants have been killed by police in the restive Caucasus province of Dagestan.

Police spokeswoman Fatina Ubaidatova said two gunmen were killed late Friday after they allegedly fired on police who tried to stop their vehicle for a check outside the village of Stalskoye.

Ubaidatova said Saturday another two suspected militants were killed in a separate clash with law enforcement agents in the village of Kvanada.

Dagestan, a predominantly Muslim province on the western shore of the Caspian Sea, has become the epicenter of the Islamist insurgency following the two separatist wars in neighboring Chechnya. Militants there launch frequent attacks on police and other authorities.
Posted by: Steve White || 10/23/2016 00:00 || Comments || Link || E-Mail|| [176 views] Top|| File under:
Europe
Europe migrant colonist briefs
German Pensioner Couple Forced to Live in Migrant Accommodation
21 Oct 2016
A pensioner couple in Germany have been faced with the choice of either living in an asylum home with migrants or be made homeless due to the lack of housing in the city of Bonn.

Swedes Beginning to Tire of Vibrancy, Annual 'Diversity Barometer' Finds
20 Oct 2016
Swedish people's enthusiasm for ethnic and cultural diversity in society has declined noticeably in 2016 an annual survey has shown. It marks the biggest shift in attitudes since the University of Gävle began measurements in 2005.

Over 20,000 Underage Migrants Arrived in Italy this Year
20 Oct 2016
A new report from charity UNICEF has suggested that Italy may have received more than 20,000 underage migrants this year from among the 160,000 total from Africa.


Where underage is defined as up to 48 Earth years...

EU Appeals to Migrants to Remain in Africa
20 Oct 2016
The European Union is working with five separate African nations to ensure that the flow of migrants comes to a halt permanently after over 100,000 have crossed the Mediterranean Sea this year.

Italian Taxpayers Billed Record €700 Million for Immigrant Costs
20 Oct 2016
The Italian government has passed a new law that will cost taxpayers a record €700 million to defray the expenses of migrant welcome centers and centers for retention of "irregular" foreigners.

Locals Sent to Back of the Queue as Social Housing Given To New Immigrants
20 Oct 2016
Politicians in Enköpings have this week approved a proposal which will allow the local government to reserve all available apartments owned by the municipal properties company for migrants.

Migrants Smash Up Deportation Centre, Protest for 11 Hours on Roof
20 Oct 2016
Around 40 illegal migrants who were due for deportation, mainly from Algeria, have held a rowdy protest in Spain, smashing furniture before climbing onto the roof of their accommodation.

Turkey Will Let Migrants Through Unless EU Free Movement Granted This Year
19 Oct 2016
(REUTERS) – The European Union should implement visa-free travel for Turks by the end of the year and stop insisting Turkey change its anti-terrorism laws or Ankara may cancel its side of a deal to readmit illegal migrants, Turkey's EU minister told Reuters.

AfD Slams Church Inaction over Violence Toward Christian Asylum Seekers
19 Oct 2016
A member of the anti-mass migration Alternative for Germany (AfD) party has slammed church leaders over the recent report of Christians being attacked in German asylum homes.

Green Politico: It's Time to Learn Arabic and Stop Worrying About Migration
18 Oct 2016
A prominent Green party politician has said Germans worried about mass immigration should learn Arabic to communicate with new arrivals from the Middle East, like Americans should learn Spanish to talk to Mexicans.

Expert Warns of 'Turkish PEGIDA' as Erdogan Increases Influence in Germany
18 Oct 2016
A political scientist of Turkish descent fears that Erdoğan may create a Turkish nationalist street movement in Germany.

'Deport Them Immediately': Established Migrants in Germany Unhappy About Refugee Influx
18 Oct 2016
Journalists at Berlin's public service broadcaster were surprised to discover hardline attitudes to newcomers among established migrants in Germany, with some of those interviewed admitting they would like to see many newcomers deported.

Almost 800 migrants are rescued from a precarious wooden barge crossing the Med - including a tiny baby – as 20 boats are stopped by the Irish Navy
22/10/16
The Irish vessel LÉ Samuel Beckett rescued 772 migrants during a 'complex search and rescue operation' off the coast of Tripoli, Libya, this morning.

French authorities draft in 1,200 armed police to oversee the destruction of the Jungle in Calais as migrants start smashing up the camp before it is pulled down on Monday
21/10/16
Letters giving formal notice of their eviction – and details of legal accommodation centres for people claiming asylum in France – will be distributed on Sunday.

Iraqi refugee who raped a 10-year-old boy at a swimming pool in a 'sexual emergency' has his conviction overturned because the Austrian court 'didn't prove he realised the boy was saying no'
21/10/16
The rapist, Amir A, 20, had not had sex in four months, so he dragged the boy into the changing rooms to attack him, but judges in Austria want evidence the boy was forced to act against his will.

'There may be terrorists hiding among them': Outrage as member of France's National Front posts locations of refugees on Facebook in bitter rant about taxes
21/10/16
Olivier Monteil posted the street names of where refugees and asylum seekers will be lodging in Lourdes, France. He has also slammed French authorities for 'outrageous camouflage'

Sudanese asylum seeker is stabbed to death by 'lynch mob' of 50 'drunk' Eritrean people smugglers near Calais Jungle after he tried to flee to the UK
21/10/16
Mohamad Omar Eyman, 26, from Sudan, suffered fatal knife-wounds late on Monday night when he returned to the squalid Norrent-Fontes camp (file photo of Calais migrants unrelated to crime).

'Migrants have caused so much s**t in Germany'... say MIGRANTS: Foreign nationals living in the country say 'we have let too many in' and 'it's not as nice as it used to be'
19/10/16
Berlin's public broadcaster Rbb24 took to the streets of the capital to garner the attitudes of established migrants in Germany, and filmed some of their surprisingly hard-line reactions

More than 17,000 migrants file lawsuits in Germany aimed at getting their families to join them as courts struggle to cope
19/10/16
In the first eight months of this year over 17,000 cases were filed in German courts aimed at getting migrants' families into the country with 15,000 of the claims by Syrians.

Female Afghan interpreter working with a TV crew 'is raped by three armed migrants' hours after Sky News team are injured and have camera stolen at the Jungle camp
19/10/16
The rape victim, a 38-year-old woman from Afghanistan, was acting as an interpreter to a male reporter when she was bundled to the ground and raped while in the Jungle camp in Calais.
Posted by: trailing wife || 10/23/2016 00:00 || Comments || Link || E-Mail|| [258 views] Top|| File under: Moslem Colonists
Government
Where warrior-spies fight in the shadows
[Wash Times] As the Obama administration has retreated, or openly flirted with retrenchment, from Middle Eastern wars during its tenure, America has been spared the full onslaught of jihadi terrorism because of the exertions of nation's special military forces and the intelligence communities working in concert. This close interaction of the Special Operations Forces and the Central Intelligence Agency overcame a history of bureaucratic infighting over turf, funds, and bragging rights to wage a highly effective counterterrorist campaign far from the U.S. homeland after the 9/11 terrorist attacks.


Not widely known is the fact this team of special military units and intelligence personnel constituted one of the three counteroffensives that broke the back of the Iraq insurgency fueled by the Al-Qaeda in Iraq terrorist network after the 2003 invasion of the Persian Gulf country. Together with George W. Bush's injection of 28,000 additional combat troops in 2007 and the winning over to the American side of Sunni sheiks who feared and loathed the insurgents imposition of Salafist dress and behavior codes, the U.S. covert forces accelerated the intelligence-to-raid cycle, while escalating the number of night operations from about a dozen a month to 300. These tactics beat back the ethnic terrorism-laced insurgency just as today the Special Operations Forces knock Middle East terrorists off stride, preventing many more terrorist incidents occurring outside the region. This "thin red line of heroes" made up of U.S. counterterrorism operators has filled the breach left by Washington's disengagement.

Barack Obama's withdrawal from Iraq in 2011, tepid response to Libya's plunge into chaos, blase reaction to the widening conflict in Syria (not to mention Damascus' crossing the president's red line on chemical weapons), and nearly complete withdrawal of all U.S. ground forces from Afghanistan created political vacuums for terrorist nests. Al Qaeda, the Islamic State, or other terrorist movements have never been reluctant to franchise their brand of murderous ideology in vulnerable lands. Based in Afghanistan, Syria, Yemen, or other countries, terrorist instigators strive to mount or inspire attacks within the United States or Western Europe.

Washington's disassociation has fortunately been partly offset by SEAL, Delta, Ranger and other classified forces operating against the world's festering terrorist hives from Pakistan to the Philippines. Started during the George W. Bush administration, which was widely criticized for its global-war-on-terrorism approach, America's special operators and intelligence officers now deploy to countries not-at-war with the United States to disrupt terrorist plans, such as Libya, Somalia, and Yemen.
Con't.
Posted by: Besoeker || 10/23/2016 13:06 || Comments || Link || E-Mail|| [466 views] Top|| File under:
India-Pakistan
Rangers arrest two suspects involved in suicide blast
Pakistan Rangers Sindh on Saturday evening claimed to have arrested two suspected militants allegedly involved in the suicide blast which targeted mourning procession in Jacobabad last year.

"Acting on 'credible information', the paramilitary force apprehended the suspects from Sukkur in Sindh and Hub in Balochistan respectively," said the Rangers spokesperson.

Rangers official claimed that the arrested suspects, identified as Kamran Khazani and Attaullah, were affiliated with a banned militant outfit.

"Kamran had planned while Attaullah had provided support for the suicide blast attack in Lashari Mohalla in Jacobabad, which targeted the procession of 9th Muharram on October 23, last year," claimed Rangers official.

Suicide blast which targeted 9th Muharram procession near Shershah Haveli in Jacobabad's Lashari Mohalla, killed at least 20 people and injured several.

The both suspects have been handed over to the police for further investigation and legal action.


Posted by: badanov || 10/23/2016 00:00 || Comments || Link || E-Mail|| [159 views] Top|| File under:
Iraq
KIRKUK: Fighting continues for second day between security forces and ISIS, 11 militants killed
[RUDAW.NET] Fighting has resumed for the second day in Kirkuk between security forces and a number of ISIS

Death Eaters

still hiding inside a school in the city.

Peshmerga forces told Rudaw that they have killed three of the

Death Eaters

this morning and they have fully besieged the school to "kill the rest of the

holy warrior

s,"

Security and anti-terrorism forces are patrolling the streets of Kirkuk in search of

Death Eaters

who are believed to have taken position in some homes and tall buildings.

Also south of the city of Kirkuk near the town of Laylan, Peshmerga forces killed at least 11 ISIS

Death Eaters

after hours of intense

festivities

in the early hours of Saturday, police chief Sarhad Qadir told Rudaw.

"In fierce

festivities

which lasted for two hours, 11 ISIS

holy warrior

s, who appeared to be foreigners, were killed by the Peshmerga forces in the village of Mahmoodia near Lailan town," said Brig. Qadir, chief of Kirkuk Suburban Police.

Qadir added "nine

Death Eaters

were killed by bullets and the other two blew themselves up."

He explained "the

Death Eaters

belonged to the group who infiltrated Kirkuk,


... a thick stew of Arabs, Turkmen, Kurds, and probably Antarcticans, all of them mutually hostile most of the time...


but later they fled the city."

Terrorists entered Kirkuk in past two days, received help from sleeper cells

[RUDAW.NET] In a message sent out live on Rudaw TV Saturday morning, Governor of Kirkuk Najmaldin Karim said that ISIS

Death Eaters

launched a "well-planned" wide terrorist attack on his city on Friday.

Karim said that the attack was carried out by 35-50

faceless myrmidons

"who split into subgroups and spread out in different parts of the city."

He said the

faceless myrmidons

"managed to enter the city in the last two days and their aim was to take control of the governorate building, some police headquarters and political party headquarters."

"We had prior knowledge that an operation like this could happen," the governor said.

He added that the security forces had been preparing to respond to this type of attack for some time "but the timing of it was not known exactly,"

The

Death Eaters

failed to take any of the places they had planned to overrun, said Karim.

"And all those who tried to take control of those places were killed by our security forces," he maintained.


Iraqi forces: 48 IS attackers killed in Kirkuk

[IraqSun] Iraqi security forces have killed 48 of the gunmen who stormed parts of Kirkuk in a shock attack claimed by the Islamic State group, the northern city's police chief said, according to AFP.

"Forty-eight Daesh (IS) terrorists have been killed in the clashes," Brigadier General Khattab Omar Aref told AFP, adding that some of them blew themselves up when the security forces cornered them.

Special counter-terrorism and intelligence units were hunting down some of the dozens of IS fighters who stormed public buildings in the early hours of Friday, October 21. Clashes have been taking place almost uninterrupted since and the city, which lies some 240 kilometres north of Baghdad, remains under curfew.

A senior interior ministry official said that at least 46 other people had been killed in the IS raid and ensuing clashes, mostly members of the security forces.

"The security forces control the situation now but there are still pockets of jihadists in some southern and eastern neighbourhoods," Aref said, according to AFP.

"We have foiled this large Daesh plot, which was to take control of government buildings, including security headquarters," he said.

"They were denied just like they are being defeated on the outskirts of Mosul," the police chief said.

Splodydopes kill 16 in Kirkuk

[KhaleejTimes] Gunmen wearing suicide vests attacked government targets in the Kurdish-controlled city of Kirkuk and killed 16 at an Iranian-run construction site further north on Friday as troops advanced on the Daesh bastion Mosul.

Daesh claimed responsibility.

"The forces of IS attacked the city of Kirkuk from all directions," the Daesh-linked Amaq news agency said, using another name for the group.

In one attack, three bombers infiltrated a power plant being built by an Iranian company near Dibis, a town about 40 km northwest of Kirkuk, the mayor said.

"Three suicide bombers attacked the power plant at around 6.00 am, killing 12 Iraqi administrators and engineers and four Iranian technicians," Dibis mayor Abdullah Nureddin al-Salehi told AFP.
Posted by: Fred || 10/23/2016 00:00 || Comments || Link || E-Mail|| [179 views] Top|| File under: Islamic State
Mosul battle day 6: Iraqi forces advance on Qaraqosh
[RUDAW.NET] On the sixth day of the djinn-infested Mosul
... the home of a particularly ferocious and hairy djinn...
offensive, the Iraqi army is advancing on the largely Christian town of Qaraqosh, also known as Bakhdida, in the Hamdaniya district southeast of Mosul on one of three active frontlines on Saturday.

"The Iraqi 9th armored division and associated forces are making advances to seize Hamdaniya district. They cleared the Hamdaniya general hospital and raised the Iraqi flag over it," reads a statement from the Iraqi War Media Office of the joint operation command.

Qaraqosh is about 20 kilometres southeast of Mosul.

Iraqi 16 division forces are advancing towards Tel Kaif, 20 kilometres north of Mosul, according to the media office's statement.

On Thursday, as many as 10,000 Peshmerga forces were involved in a three-pronged operation in the Tel Kaif area, making "significant advances" in "one of the largest ground-led assaults in the war" against ISIS, said the General Command of Peshmerga Forces on Twitter.

The Iraqi 15 division forces, along with federal police brigade 18, are making advances on the Qayyara frontline, south of Mosul, on Saturday. They have liberated the villages of Harara and Rasif north of al-Shura and are now advancing on the al-Shura area, the media office stated.

On Friday, the Iraqi air force dropped more than 8 million leaflets throughout Nineveh. The information included cell phone numbers residents could call to pass on information and intelligence about ISIS

bully boy

s, the media office stated.

ISIS burns sulfur stocks near Mosul

[FoxNews] Islamic State militants set fire to sulfur stocks at a factory south of Mosul, the U.S. military said Saturday, creating a plume of noxious smoke that has drifted over a base with U.S. troops involved in the Iraqi offensive to retake the city and forcing some troops to put on gas masks as a precaution.

People in the area affected by the smoke said it was difficult to breathe, burned their eyes and stung their noses and throats when they inhaled it, and burned any exposed wet skin.

Sulfur dioxide from burning stocks is highly toxic and can be lethal. It can quickly cause shortness of breath and coughing.

Militants set the residue alight at the Mishraq sulfur plant on Thursday as a tactical measure to slow Iraqi military advances in the offensive to recapture Mosul—Islamic State's last remaining stronghold in Iraq. The toxic cloud mixed with choking black smoke already filling the air from oil-well fires started two months ago and still burning in the town of Qayara. The combination affected the nearby U.S. base as shifting winds blew the smoke toward the troops.

"Daesh ignited toxic sulfur residue stored at al-Mishraq in an attempt to disrupt the ISF [Iraqi Security Forces'] advance," said Col.John Dorrian, a spokesman for the U.S.-led coalition in Iraq, using another name for Islamic State. He added that the military is now assessing the risk to U.S. troops because of the multiple fires.


Iraqi army drives IS from Christian region near Mosul

[AlAhram] Iraqi army troops on Saturday stormed into a Christian region that has been under Islamic State (IS) group militants control since 2014 as part of U.S.-backed operations to clear the entrances to Mosul, the militants' last major city stronghold in Iraq.

A military statement said Iraqi units entered the center of Qaraqosh, a mainly Christian town about 20 km southeast of Mosul, and were carrying out mop-up operations across the town.

Further action was under way to seize a neighboring Christian village, Karamless, also known as Karemlash in the Syriac language. The region's population fled in the summer of 2014, when IS group militants swept in.

Earlier this week, Iraqi special units also captured Bartella, a Christian village north of Qaraqosh.

A U.S. military official estimated there were fewer than a couple of hundred IS group militants in Qaraqosh.
Posted by: Fred || 10/23/2016 00:00 || Comments || Link || E-Mail|| [162 views] Top|| File under: Islamic State
Thousands Of New Arrivals At Kurdish Refugee Camp Since Mosul Offensive
[RUDAW.NET] Nearly 2,000 people have arrived at the Dibaga Camp in Kurdistan since the offensive for djinn-infested Mosul
... the home of a particularly ferocious and hairy djinn...
began on Monday, many of them from Hawija and others from newly-liberated villages near Mosul.

The new arrivals swell a camp already hosting over 30,000 internally displaced persons (IDPs) to its limits. Camp residents complain for lack of shelter and food, but maintain the new life at the camp is much better than life under ISIS, where there was no schooling or affordable food.

There are tens of families currently living in a building originally built for a school but now used to shelter the new arrivals, some sleeping in the open air.
Posted by: Fred || 10/23/2016 00:00 || Comments || Link || E-Mail|| [184 views] Top|| File under: Islamic State
Israel-Palestine-Jordan
Hamas member killed in Gaza tunnel collapse
[IsraelTimes] Thousands march in support of Islamic Jihad; Islamist leader hails Iranian support, slams Arab states for 'embracing Israel'

A member of the

Hamas, a contraction of the Arabic words for "frothing at the mouth",

terror group was killed on Saturday when a tunnel collapsed in the

Gazoo

Strip, reports in Paleostinian media said. The official Paleostinian news agency WAFA identified the man as Anas Abu Lashin, 22, and said he was a member of Hamas's military wing, the Izz ad-Din al-Qassam Brigades. He was reportedly working in a tunnel in the al-Maghazi area in central

Gazoo

when it caved in.

The Brigades in a statement said Abu Lashin was killed "during preparation" of a tunnel, but did not provide further details.

The Islamist terror movement which controls the coastal enclave has a network of tunnels in the territory, both for smuggling and attack purposes. It was not clear which type of tunnel Abu Lashin was killed in.

The collapse on Saturday is the latest in a series of cave-ins to claim Paleostinian lives. Over a dozen Paleostinians, most of them reportedly members of the Izz ad-Din al-Qassam Brigades, have been killed in collapses since the beginning of the year.

On Friday, the Islamic Jihad


...created after many members of the Egyptian Moslem Brotherhood decided the organization was becoming too moderate. Operations were conducted out of Egypt until 1981 when the group was exiled after the assassination of President Anwar Sadat. They worked out of Gaza until they were exiled to Lebanon in 1987, where they clove tightly to Hezbollah. In 1989 they moved to Damascus, where they remain a subsidiary of Hezbollah...


-- another

Gazoo

-based terror group and longtime ally/rival of Hamas -- staged a public show of force in the Strip, with its leader praising Iran and criticizing Arab states. Thousands of supporters, including fighters from the party's al-Quds Brigades military wing, took part in the event.

Islamic Jihad leader Ramadan Shalah spoke via a video link, using his speech to accuse some Arab countries of abandoning the Paleostinian cause.

"If the Arabs turn their backs on Paleostine and embrace Israel, they can no longer condemn the resistance for taking support from Iran," Shalah said, without naming any countries. "(Iran) is the only country which commits to the unending support of the Paleostinian cause."
Posted by: trailing wife || 10/23/2016 00:00 || Comments || Link || E-Mail|| [269 views] Top|| File under: Hamas
Syria-Lebanon-Iran
Syria regime launches 3rd chemical attack
NEW YORK: An international team has determined that the Syrian government carried out a third chemical attack in the conflict-wracked nation, according to a report released late Friday.

In August, the team from the United Nations and the chemical weapons watchdog blamed President Bashar Assad's government for using chlorine gas in two attacks and Daesh fighters for using mustard gas in one attack.

The team said at that time that three other attacks indicated possible government involvement.
Continued on Page 49
Posted by: badanov || 10/23/2016 00:00 || Comments || Link || E-Mail|| [260 views] Top|| File under: Govt of Syria
Syrian Army approaches strategic West Ghouta town amid jihadist collapse
[ALMASDARNEWS] The Syrian Arab Army (SAA) continued their large-scale offensive in the West Ghouta region of rural Damascus on Saturday, targeting the farms outside the strategic town of Khan al-Sheih.

Led by the 4th and 7th division, the Syrian Arab Army's advanced from the recently captured al-Buwaydah Farms to southwestern perimeter of Khan al-Sheih, where they encountered fierce resistance from Jabhat Fateh al-Sham


...formerly al-Nusra, the current false nose and mustache of al-Qaeda in the Levant...


(formerly al-Nusra


...formally Jabhat an-Nusrah li-Ahli al-Sham (Support Front for the People of the Levant), also known as al-Qaeda in the Levant. They aim to establish a pan-Arab caliphate. Not the same one as the Islamic State, though .. ...


Front).

Under the cover Arclight airstrikes, the Syrian Armed Forces managed to break-through Jabhat Fateh al-Sham's front-lines, resulting in the capture of the entire southwestern axis of Khan al-Sheih.

According to an al-Masdar field correspondent in Damascus, the Syrian Arab Air Force played an integral role in Saturday's advance, as their relentless Arclight airstrikes destroyed at least three armored vehicles that possessed ATGMs (anti-tank guided missiles).

The Syrian Armed Forces renewed this large-scale in the West Ghouta region on Friday; this will be the government's top priority for the coming days as they continue to negotiate with Jaish al-Islam

...Liwa al-Islam (Brigade of Islam) was established by Zahran Alloush, the son of Saudi-based religious scholar Abdullah Mohammed Alloush, after Syrian authorities released him from prison in mid-2011 where he had been serving time for his Salafist activism. The group claimed responsibility for carrying out the July 2012 Damascus bombing that killed Defense Minister Dawoud Rajiha, Deputy Defense Minister Asef Shawkat, and Assistant Vice President Hassan Turkmani. It was a driving force behind actions in the Damascus region. It cooperated and conducted joint operations with al-Nusra. In Sptember 2013 Saudi Arabia engineered Liwa al-Islam's merger with fifty other more or less Salafist groups as a counterweight to al-Nusra, which the Learned Elders of Islam considered was growing too powereful...
(Army of Islam) in the East Ghouta.


Posted by: Fred || 10/23/2016 00:00 || Comments || Link || E-Mail|| [159 views] Top|| File under: Govt of Syria
Massive convoy of Syrian Army reinforcements arrive in Aleppo
[ALMASDARNEWS] Another massive convoy of Syrian Arab Army (SAA) reinforcements traveled to the Aleppo Governorate on Saturday to help defend the

quiet provincial capital

.

According to an al-Masdar field correspondent, these soldiers were accompanied by several tanks, technical vehicles, and heavy armory that will be used to defend the southwestern and northwestern corridors of Aleppo City.

The field correspondent added that more than 800 soldiers traveled to Aleppo from the Tartous and Damascus governorates.

Iraqi and Iranian paramilitary fighters were also part of this massive convoy, the field correspondent added.
Posted by: Fred || 10/23/2016 00:00 || Comments || Link || E-Mail|| [217 views] Top|| File under: Govt of Syria
Syrian Army foils major ISIS assault on Deir Ezzor Military Airport
[ALMASDARNEWS] The Islamic State
...formerly ISIS or ISIL, depending on your preference. Before that al-Qaeda in Iraq, as shaped by Abu Musab Zarqawi. They're very devout, committing every atrocity they can find in the Koran and inventing a few more. They fling Allah around with every other sentence, but to hear the pols talk they're not really Moslems....
of Iraq and al-Sham (ISIS) launched another poweful assault at the Deir Ezzor Military Airport on Saturday, targeting the eastern entrance of this strategic installation.

ISIS began the assault by storming the Syrian Arab Army's defenses at the eastern entrance; this resulted in a fierce battle that ensued for approximately two hours on Saturday.

Following the assault on the eastern entrance of the Deir Ezzor Military Airport, another Islamic State contingent attacked the Syrian Arab Army's defenses at the northern farms of al-Jafra.

Despite their best efforts, the Islamic State was unable to infiltrate the Syrian Arab Army's front-lines at both the Military Airport and al-Jafra village.

According to a source in the Deir Ezzor Governorate, the Syrian Arab Army destroyed 4 technical vehicles that were mounted with anti-aircraft machine guns, while also killing as many as 15 Islamic State terrorists.

In response to this Islamic State offensive, the Syrian Arab Air Force conducted more than 20 Arclight airstrikes on Saturday night, killing and wounding several terrorist combatants at al-Hamidiyah, al-Haweeqa, and Hawijah al-Saqr.


Posted by: Fred || 10/23/2016 00:00 || Comments || Link || E-Mail|| [215 views] Top|| File under: Islamic State
Who's in the News
30
[untagged]
10
Islamic State
5
Houthis
5
Moslem Colonists
4
Govt of Syria
2
Pirates
2
Taliban
1
Commies
1
Hezbollah
1
Arab Spring
1
Hamas
1
Govt of Iraq
1
al-Shabaab
Bookmark
E-Mail Me
The Classics
The O Club
Rantburg Store
The Bloids
The Never-ending Story
Thugburg
RSS Links
Gulf War I
The Way We Were
Bio
Merry-Go-Blog
Hair Through the Ages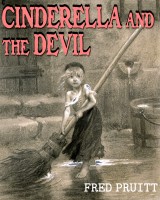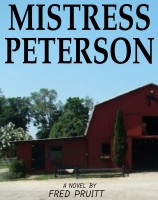 On Sale now!


A multi-volume chronology and reference guide set detailing three years of the Mexican Drug War between 2010 and 2012.

Rantburg.com and borderlandbeat.com correspondent and author Chris Covert presents his first non-fiction work detailing the drug and gang related violence in Mexico.

Chris gives us Mexican press dispatches of drug and gang war violence over three years, presented in a multi volume set intended to chronicle the death, violence and mayhem which has dominated Mexico for six years.
Click here for more information


Meet the Mods
In no particular order...


Steve White
Seafarious
Pappy
lotp
Scooter McGruder
john frum
tu3031
badanov
sherry
ryuge
GolfBravoUSMC
Bright Pebbles
trailing wife
Gloria
Fred
Besoeker
Glenmore
Frank G
3dc
Skidmark
Alaska Paul



Better than the average link...



Rantburg was assembled from recycled algorithms in the United States of America. No trees were destroyed in the production of this weblog. We did hurt some, though. Sorry.
34.234.76.59