Afghanistan
1 dead in Kabul kar kaboom
A car bomb attack rocked Kandahar province in southern Afghanistan, leaving at least one dead and three others wounded, including a senior police officer.

According to the local security officials, the suicide bomber targeted the police chief of Police District#9 Haji Farid.

Provincial police spokesman Zia Durani said one policeman lost his life in the attack and three others were wounded but Haji Farid survived the attack unhurt.

But another official speaking on the condition of anonymity said Haji Farid sustained minor injuries in the attack.

The official further added that a Vehicle-borne Improvised Explosive Device (VBIED) was detonated as the vehicle convoy of the police forces was crossing the PD#9 of Kandahar city.

No group including the Taliban insurgents has so far claimed responsibility behind the incident.

The security situation in Kandahar province had improved during the recent months but the militant groups have been attempting to carry out attacks as they continue to destabilize the southern provinces, specifically the southern Helmand province.

At least 3 soldiers lost their lives and around 20 militants were killed after the Taliban insurgents launched a coordinated attack on an army base in Maiwand district earlier this month.
Posted by: badanov || 10/30/2016 00:00 || Comments || Link || E-Mail|| [186 views] Top|| File under:
27 ISIS Bad Guys among 87 dead n Afghanistan
At least 84 militants including 27 loyalists of the Islamic State of Iraq and Syria (ISIS) terrorist group were killed during the counter-terrorism operations in the past 24 hours, the Ministry of Defense (MoD) said Saturday.

According to a statement by MoD, the operations were jointly conducted by the Afghan army, Afghan police, and security personnel from the other institutions, including the Afghan Air Force.

The statement further added that the operations were conducted in Nangarhar, Paktia, Paktika, Kandahar, Uruzgan, Zabul, Badghis, Herat, Farah, Faryab, Baghlan, Kunduz, and Helmand provinces.

At leat 36 of the militants were killed in Kajaki and Lashkargah district of Helmand province, MoD said, adding that 13 more were wounded, 660 kg of Ammonium Nitrate were confiscated along with 1 landmine and some other type of military equipment.

The 27 ISIS loyalists were killed in Pachera Agam district of Nangarhar province and at least 6 more were wounded while 8 compounds of the terror group were destroyed, MoD said.

The statement also added that 8 Taliban insurgents were killed during a separate operation in Jani Khel district of Paktia and 8 others were killed in Faryab province.

At leat 5 more were killed, 2 were wounded and 7 others were arrested in separate operaions conducted in Uruzgan, Laghman, Herat, and Farah province.

The anti-government armed militant groups have not commented regarding the reports so far.
Posted by: badanov || 10/30/2016 00:00 || Comments || Link || E-Mail|| [251 views] Top|| File under: Islamic State
Africa North
Anti-corruption activist killed in Benghazi
Anti-corruption activist Mohamed Bughaighis was killed today in Benghazi's Kish district when a vehicle exploded. Contrary to initial reports, he was not in the vehicle was standing next to it. Three others, two Libyans (one of them an airforce officer) and a Bangladeshi, died in the incident and 21 were injured. The wounded were taken to Benghazi Medical Centre.

People at the nearby popular Kish Café say that the car blew up in what appeared to be the result of a bomb. However, according to officials, it was hit by a rocket. They say it is unclear if he was deliberately targeted or the victim of a random rocket attack.

"They are afraid that Benghazi could be returning to the assassinations of two years ago," one local political analyst suggested.

Before Khalifa Hafter's Operation Dignity was launched in Benghazi political assassinations seen as carried out by Islamists were a regular event. There have been predications in recent weeks that there could be a resurgence of these as the so-called Islamic State and other Islamist militants are defeated on the ground.

As head of an independent anti-corruption organisation, Mohamed Bughaighis was not without enemies. In June 2014, his house was targeted by militants but he was not at home at the time.

His family have been prominent human rights campaigners. His relative Salwa Bughaighis was assassinated two years ago after voting in elections for the House of Representatives. Her sister, Iman, still campaigns for human rights.
Posted by: badanov || 10/30/2016 00:00 || Comments || Link || E-Mail|| [288 views] Top|| File under:
Clashes continue for second day in Zawia
Tripoli, 29 October 2016:

Fresh fighting has again fared up in Zawyia following heavy clashes there yesterday in which tanks were deployed. The fighting initally stopped last night when both sides agreed a seven-hour truce. When it ended this morning, a tense calm continued for several hours but was then shattered when shooting restarted this afternoon.

As in so many previous instances in Zawia, the fighting involved the perennial local bitter rivals, the Ahneish and Khadrawi families. However, it is also said to be linked to this week's killing of three Zawia men, allegedly by a Wirshefana gang,

The clashes started after the Khadrawis accused Ibrahim Ahneish, one of the leaders of his clan, of selling the three men to the Wirshefana, a local journalist told this newpaper.

Armed gunmen from the Saqr tribe, supporting the Khadrawis, then brought in armored vehicles and two tanks to attack locations belonging to Ahneish.

"It was a terrible day. Families were stuck in the areas of the clashes and many houses and cars have been damaged," the reporter said. "Last night, families were given the chance for few hours to flee the fighting but some are still stuck there," he added.

At present, there is no information about causalities.

The Ahneish are said to be supported by the town's militant leader Abu Obeida Al-Zawi as well as its boycotting HoR member Ali Abu Zariba.

Both Preidency Council member Musa Koni and UN special envoy Martin Kobler have expressed their concern about the situation in Zawia. The latter said that political leaders needed to act now to bring about reconciliation in the town. Koni appealed to "reason and a bias for dialogue" to resolve the crisis.
Posted by: badanov || 10/30/2016 00:00 || Comments || Link || E-Mail|| [216 views] Top|| File under:
10 bodies bearing signs of torture found in Benghazi
[AlArabiya]. The bodies of 10 men who appear to have been tortured and shot dead have been found in a suburb of Libya's the eastern city of Benghazi, a security official said.

The bodies were found overnight between Thursday and Friday in Benghazi's Shabna district, said Milad al-Zwai, a spokesman for Benghazi's special forces.

For the past two years Benghazi has been the site of a military campaign led by eastern commander Khalifa Haftar against Islamists and other opponents.

After long struggling to make progress, Haftar's forces seized several key neighborhoods earlier this year, though they still have not brought the city under full control.

It was not clear who was responsible for the killings. Only five of the bodies found in Shabna had been identified, but Zwai did not give details.

The area is under the control of Haftar's forces.

In July, 14 bodies with gunshot wounds to the head were found in another Benghazi neighborhood, Laithi, which had been the scene of fierce fighting before Haftar's forces took control of it several months earlier.

Posted by: badanov || 10/30/2016 00:00 || Comments || Link || E-Mail|| [212 views] Top|| File under:
Roadside Bomb Kills 2 Soldiers, Injuries 4 Others in Sinai
[AnNahar] Egyptian security officials say a

roadside kaboom

killed two soldiers and

maimed

four others in the restive northeastern region of the Sinai Peninsula.

The officials say the bomb struck an armored vehicle carrying soldiers to Sheikh Zuwaid near the city of el-Arish city on Saturday. The four soldiers, they said, are in a critical condition and the

corpse count

could rise.

The officials spoke on condition of anonymity because they were not authorized to speak to the press.


...which explains why Al Ahram does not have the story yet.
Posted by: trailing wife || 10/30/2016 00:00 || Comments || Link || E-Mail|| [221 views] Top|| File under: Ansar Bayt al-Maqdis (IS)
Africa Subsaharan
Two suicide bombers kill at least 5 in northeast Nigeria's Maiduguri
[Ynet] Two

jacket wallah

s killed at least five people on Saturday in the northeastern Nigerian city of Maiduguri, the heart of a seven-year-old insurgency by Islamist Boko Haram
... not to be confused with Procol Harum, Harum Scarum, possibly to be confused with Helter Skelter. The Nigerian version of al-Qaeda and the Taliban rolled together and flavored with a smigeon of distinctly Subsaharan ignorance and brutality...


bully boy

s, a military source and residents said.

The first attack occurred at 0600 GMT in front of a camp for displaced persons in the Bakasi area and minutes later a second bomb went off at a bus stop, eyewitness said.

Residents saw bodies being carried into an ambulance by government emergence services.


The Daily Mail adds that 24 were injured as the two suicide bomberettes separately failed to gain access to the 16,000-person refugee camp before blowing themselves up outside it.


UN gets release of 876 children detained by Nigeria military

[Ynet] The United Nations


...an idea whose time has gone...


has negotiated the release this year of 876 children detained at a Nigerian army barracks holding suspected collaborators of the Boko Haram Islamic

murderous Moslem

group, the UN Children's Fund announced Friday.

The agency fears hundreds more children are still being held at the barracks in the northeastern city of Maiduguri, the UNICEF spokeswoman for Nigeria, Doune Porter, told The

News Agency that Dare Not be Named

.


One most sincerely hopes the suicide bombers in the first story did not come from the group the UN just had released.
Posted by: trailing wife || 10/30/2016 00:00 || Comments || Link || E-Mail|| [381 views] Top|| File under: Boko Haram
Arabia
10 die in Soddy airstrike in Taiz
[al-Manar]. At least 10 persons were martyred and others wounded in an initial toll in the air attacks by the US-backed Saudi aggression war jets on Saturday in al-Salu district of Taiz province, an official told Saba.

Several strikes targeted citizens` houses in al-Sharaf and al-Mabaran areas as well, killing dozens of the them and injuring others, the official said.

The official said that the rescue teams are still continuing to looking for victims under the collapsed houses.

Yemeni Army launches missiles on Saudi army in Jizan, Najran, Asir

The missile and artillery forces of the army and popular forces fired at gatherings of enemy Saudi soldiers in military locations in Jizan, Asir and Najran provinces on Saturday, a military official told Saba.

The national forces fired locally-made Zilzal missile on the gatherings in al-Mabkarh, al-Mhrok and al-Bidah sites in Jizan as well as al- Kawia military site.

The shelling also targeted other groupings of the Saudis soldiers in Dukhan mountain, and al-Twal region, inflicting heavy losses among the enemy ranks and equipment.

The forces also fired Katyusha rockets at Siaba military center in Asir and Sila site, and Blialin military camp in Najran, the official added.

Meanwhile, the forces hit Saudis soldiers and their equipment behind al-Zour site in Najran and fired at a gathering of the Saudi military equipment behind Ragaba al-Sudais, burning military vehicles and killing dozens of soldiers, the official said.
Posted by: badanov || 10/30/2016 00:00 || Comments || Link || E-Mail|| [169 views] Top|| File under:
Guards thwart suicide attack on Yemen central bank
ADEN, Yemen: Guards thwarted a suicide attack on the Yemeni central bank on Saturday opening fire on the bomber's vehicle and blowing it up before it reached the building, a security official said.

The central bank has been based in the government-controlled second city of Aden since last month, when President Abedabbo Mansour Hadi ordered its relocation from the rebel-held capital Sanaa accusing the rebels of running down its foreign reserves.

Five guards were wounded when the bomber's vehicle blew up around 30 meters from the bank building, the security official told AFP.

The force of the blast shattered the bank's windows and caused damage to other nearby buildings.

The bank's relocation has been a major blow to the rebels, forcing them to halt salary payments to state employees in the large areas of the country they control.

The move came after a UN report released in August found that the rebels and their allies were diverting about $100 million a month from the central bank, and that its foreign reserves had dwindled to $1.3 billion from about $4 billion in November 2014.

A Saudi-led coalition has been fighting the rebels alongside Hadi's forces since March last year but his writ is still largely confined to the south and areas along the Saudi border.

Government targets in Aden have also been repeatedly hit by jihadists of both Al-Qaeda and its rival the Daesh group.

The two groups have taken advantage of the conflict between the government and the rebels to bolster their presence across much of the south.


Posted by: badanov || 10/30/2016 00:00 || Comments || Link || E-Mail|| [215 views] Top|| File under:
The Grand Turk
6 PKK terrorists killed in eastern Turkey
Six PKK terrorists were killed Friday in anti-terror operations in eastern Turkey, the Turkish army announced on its official website Saturday, Anadolu reported.

According to a statement issued by the Turkish General Staff, two terrorists were killed in the Dogubeyazit district of Agri province.

Armed forces killed two others in the Semdinli district of Hakkari province and two others in the Uludere district of Sirnak.

In addition, a civilian was injured in a PKK attack at a checkpoint located in Sirnak, according to the Turkish General Staff.

The Turkish General Staff also provided details about various seizures in the southeastern region.

Four improvised explosive devices, 250 kilograms of ammonium nitrate, 100 meters of cable wire and five kilograms of hemp seeds were seized in Bingol's Genc district.

Moreover, 10 tubes used to make improvised explosive devices were found in the Tatvan district of Bitlis during a road check.

An explosive device comprising of 10 kilograms of ammonium nitrate was also discovered in Hakkari's Semdinli district and was destroyed. Some 350 kilograms of powdered marijuana were also seized in Hakkari.
Posted by: Steve White || 10/30/2016 00:00 || Comments || Link || E-Mail|| [200 views] Top|| File under: Sublime Porte
Three soldiers killed in PKK attack in the southeastern Turkey
[Ynet] Three Turkish soldiers were killed and five others were

maimed

by mortar fire from Kurdistan Workers Party (PKK)

Death Eaters

near the southeastern town of Cukurca, security sources said on Saturday.

Soldiers who were on an operation in Cukurca in Hakkari province bordering Iraq and Iraq returned the fire, sources said. Operations were under way to hunt down the

bad boy

s.

Posted by: trailing wife || 10/30/2016 00:00 || Comments || Link || E-Mail|| [194 views] Top|| File under: Sublime Porte
India-Pakistan
5 die in small arms attack in Karachi
At least five persons were killed and many others injured after two unidentified miscreants targeted mourners gathered in Nazimabad area in connection with month of Muharram on Saturday.

The death toll is feared to go up as at least two people are critically injured.

The gun attack took place in a residential area near a police station in Nazimabad No 4 area of the city. A Rangers station is located merely half a kilometer from the attack site.

According to police, two gunmen riding a bike entered a street in Nazimabad and attacked a majlis (Shia religious gathering) which was under way in a tent.

Rescue officials confirmed that five people perished in the firing incident. Those killed or injured in the attack were shifted to Abbasi Shaheed Hospital.

Police and Rangers reached the scene, cordoned off the area and launched a probe.
Initial probe suggests that there were four attackers. Two assailants targeted the male participants of the majlis while their accomplices gave them a cover.

According to an eyewitness, two gunmen wearing helmets opened fire on the male section of the majlis at 5:45 and escaped.

Taking notice of the incident, Sindh Chief Minister Murad Ali Shah made a telephone call to Sindh police chief and asked him to bring the perpetrators of the terrorist attack to justice.

On the other hand, IG police Mushtaq Mehr asked for a report about the attack.

Police say many empty shells of 9mm firearm were recovered from the scene of attack.

According to the police, the participants had not informed the department of a gathering in the area which was why there were no security arrangements.

Prime Minister Muhammad Nawaz Sharif has strongly condemned attack on innocent people in Nazimabad Karachi and directed the concerned authorities at the Federal and provincial levels to hunt down the culprits on immediate basis.

Expressing deep grief and sorrow over the loss of innocent lives during the attack, the Prime Minister prayed for eternal peace of the departed souls and grant of courage to the bereaved families to bear this irreparable loss.

The Prime Minister prayed for swift recovery of those injured during the attack.

This heinous attack will not go unpunished. We will not allow terrorists to disturb peace in Karachi. The perpetrators do not deserve mercy and they will be brought to task sooner, the Prime Minister stated.

In a separate statement, Interior Minister Chaudhry Nisar Ali condemned the terrorist attack.


Posted by: badanov || 10/30/2016 00:00 || Comments || Link || E-Mail|| [200 views] Top|| File under:
Iraq
The Beatings Will Continue: Iraqi Edition


ISIS executes 100 in Mosul

(IraqiNews.com) Nineveh – Chairman of the Parliamentary Human Rights Committee, Abd al-Rahim al-Shammari, announced on Saturday, that the Islamic State group executed 100 civilians in the city of Mosul, for collaborating with the security forces, while called Prime Minister and the international coalition to speed up liberating the ISIS-held areas to limit its crimes against civilians.

Shammari said in a press statement, "ISIS terrorist gangs are committing brutal crimes against civilians in the province of Nineveh," noting that, "The ISIS gangs have executed 100 civilians in the city of Mosul, after kidnapping them from different areas, on charges of spying and collaborating with the security forces."

"The ISIS formed special detachments in the different neighborhoods and alleys, in order to terrorize the citizens and limit their movement within the city," Shammari added.

Shammari also called Commander in Chief of the Armed Forces, Haider al-Abadi and the international coalition forces to speed up liberating ISIS-held areas, to curb the terrorist acts committed against the unarmed civilians.

Security forces from the Iraqi army, al-Hashed al-Watani and Kurdish Peshmerga continue their progress in the liberation battles of Nineveh province from the ISIS control, backed by the Iraqi and international coalition air forces.

Posted by: badanov || 10/30/2016 00:00 || Comments || Link || E-Mail|| [230 views] Top|| File under: Islamic State
Anbar Antics


Security forces foil ISIS attack attempt on Ramadi

(IraqiNews.com) Anbar – Anbar Police Command announced foiling an attempt by the Islamic State to attack the city of Ramadi.

Police Captain Ahmed al-Dilami said in a brief statement, "Security forces arrested 11 ISIS members, while planing to attack the city of Ramadi."

"The security operation targeted a number of hideouts belonging to the ISIS in Tash area, south of the city," Dilami added.

Last February, security forces managed to recapture the city of Ramadi from the ISIS control, but only a limited number of civilians returned back to their houses in the city.

Rajee Barakat, the member of the security committee in Anbar Provincial Council, said that security forces raided many houses of suspected people in Tash area.

"The terrorists confessed during the interrogation that ISIS was planning to launch an attack on the city of Ramadi," Barakat said.

The attack attempt on the city of Ramadi is coinciding with the battles launched by Iraqi and international coalition forces earlier this month to liberate the city of Mosul.

Posted by: badanov || 10/30/2016 00:00 || Comments || Link || E-Mail|| [234 views] Top|| File under: Islamic State
Mosul Offensive News
Iraqi forces capture 4 villages near Mosul

(IraqiNews.com) Baghdad – Media officials with the Ministry of Defense announced on Saturday liberating four villages southwest of the province of Nineveh, and pointed out that the security force are coordinating with the western axis' forces to secure the area.

The officials said in a press statement, "Today, forces from the army's 9th brigade and Nineveh Liberation Operations managed to liberate the villages of Hamidiya, al-Shorouq, al-Makhlat and al-Jayaf in the southwest axis of Nineveh," noting that, "The forces also raised the Iraqi flag over the buildings in these villages."

"The security forces [in the southwest axis of Nineveh] are coordinating with with the Federal Police forces in the western axis, in order to secure the area," the officials added.

Security forces from the Iraqi army, al-Hashed al-Watani and Kurdish Peshmerga continue their progress in the liberation battles of Nineveh province from the ISIS control, backed by the Iraqi and international coalition air forces.

Iraqi kops capture 2 villages in south Ninevah

(IraqiNews.com) Nineveh – Federal Police Command announced on Saturday liberating two villages in al-shura area, south of Mosul, from the ISIS control, and pointed out that its forces are advancing toward the center of the area.

The command said in a press statement, "This morning, Federal Police Command stormed into al-Shura area, south of Mosul, from four axes, in order to liberate it from the ISIS control," adding that, "The [Federal Police] forces managed to liberate the villages of Ayn al-Nasr and Albu Hamad, as well as killing five ISIS members and detonating three booby-trapped vehicles."

"The troops of Federal Police advanced toward the center of the area, while the enemy started to collapse and left its defense positions," the statement added.

Earlier today, al-Hashd al-Shaabi militia announced launching the battles to liberate the areas west of Mosul from the ISIS control.

More
(IraqiNews.com) Nineveh – Federal Police Command announced on Saturday liberating the city hall and police station of Shura area, south of Mosul, from the ISIS control, and raised Iraqi flag of the buildings.

The Command said in a statement, "Troops of Federal Police managed, at noon today, to liberate the police station and city hall of al-Shura area, south of Mosul, from the ISIS control, as well as raising Iraqi flag over the buildings."

Earlier this month, General Commander of the Armed Forces, Prime Minister Haider al-Abadi announced launching the battle to liberate Mosul from the ISIS control, backed by the international coalition forces.

The ISIS took over the city of Mosul in 10 June 2014, before extending its terrorist activities to other areas of the country, and committing brutal crimes and genocides against humanity.

Iraqi militia commences operations in western Ninevah

(IraqiNews.com) Nineveh – Military spokesman for Asaib Ahl al-Haq movement, Jawad Telabawi announced on Saturday, launching the battle to liberate the western areas of Mosul.

Telabawi said in a statement that the battle to liberate the western areas of Mosul was launched at dawn today, and emphasized that all factions of al-Hashed al-Shaabi will participate in this battle.

The offensive was launched to recapture the western axis of Mosul and prevent the ISIS militants from escaping toward Syria.

Earlier this month, Telabawi announced completing all military preparations for the battle of Mosul, while threatened the Turkish troops stationed at Bashiqa Camp.

Security forces from the Iraqi army, al-Hashed al-Watani and Kurdish Peshmerga continue their progress in the liberation battles of Nineveh province from the ISIS control, backed by the Iraqi and international coalition air forces.

More
(IraqiNews.com) Nineveh – Al-Hashed al-Shaabi Command announced on Saturday cleansing 10 villages during the battles launched to liberate the western areas of Mosul, while emphasized keeping the residents of these villages inside their houses.

The spokesman for al-Hashed al-Shaabi, Ahmed al-Asadi said in a press statement, "Al-Hashed al-Shaabi forces managed, in the early hours today, to liberate ten villages during the battles launched to liberate the western axis of Nineveh," noting that, "This axis includes several cities, caves and valleys that were used by ISIS."

"The forces began, after liberating and cleansing every village in the area, to dismantle explosive devices, as well as keeping the residents in their houses and providing them with everything they need," Asadi added.

With regard to Turkish statements about Mosul, Asadi said, "We do not waste our time dealing with statements and intimidation; we are confident of our victory in the battles and ability to recapture all cities, however, the Iraqi government will respond to the statements."

From al-Manar
Iraqi Popular Mobilization Forces (PMF) launched an operation Saturday to retake the town of Tal Afar from the ISIL group and cut 'jihadist' supply lines from Mosul to Syria, a spokesman said.

"The operation aims to cut supplies between Mosul and Raqa and tighten the siege of (ISIL) in Mosul and liberate Tal Afar," PMF spokesman Ahmad al-Assadi told AFP, referring to ISIL's main strongholds in Iraq and Syria.

PMF also announced liberating seven villages since the start of the operation in western Mosul.
Posted by: badanov || 10/30/2016 00:00 || Comments || Link || E-Mail|| [277 views] Top|| File under: Govt of Iraq
Israel-Palestine-Jordan
Israeli car comes under fire in West Bank; no injuries
[IsraelTimes] An Israeli vehicle was fired upon in the southern West Bank on Saturday evening, close to the settlement of Karmei Tzur and not far from Hebron.


No doubt a Hamas connection will eventually appear, being as Hebron, Hamas central in the West Bank, is involved.

There were no injuries or damage reported, the army said.

IDF troops launched a search of the area in the wake of the attempted attack, according to the army.

Two bullet casings were found close to the site of the gunfire.

The incident comes less than 24 hours after a Paleostinian man attempted to run over IDF troops with his vehicle Friday night at a checkpoint near the settlement of Ofra in the central West Bank, north of Jerusalem, the army said.
Posted by: trailing wife || 10/30/2016 00:00 || Comments || Link || E-Mail|| [197 views] Top|| File under: Hamas
Southeast Asia
Teacher gunned down in southern Thailand
[Bangkok Post] A teacher was killed and another injured by motorcycle gunmen on Friday while on their way to an event to assist people mourning for the late King of Thailand. Two militants on a motorcycle followed their car as they left their office in Pattani province.

The two women were going to help dye clothing black for mourners of the king at a function organised nearby. They had driven only 50 meters when the motorcycle drew alongside and the pillion rider fired at least six shots at them. The two killers then sped off on their motorcycle.

The car's driver was killed. The passenger was injured and was rushed to the hospital.

Footage from a security camera in the area showed the two attackers on a motorcycle. The police said a check on the motorcycle revealed it was reported stolen in Muang district on July 23.
Posted by: ryuge || 10/30/2016 00:00 || Comments || Link || E-Mail|| [197 views] Top|| File under: Thai Insurgency
Syria-Lebanon-Iran
Syrian Air Force warbirds hammer rebel positions in Aleppo
[AlArabiya]. Syrian opposition activists are reporting airstrikes and fighting on the edge of the contested northern city of Aleppo.

Saturday's fighting comes a day after Syrian rebels launched a broad offensive aiming to break a weeks-long government siege on the eastern rebel-held neighborhoods of Syria's largest city.

The Britain-based Syrian Observatory for Human Rights said warplanes are pounding areas that insurgents captured the day before, mostly on Aleppo's western and southern edges.

The Aleppo Media Center, an activist collective, reported airstrikes and artillery shelling of areas near Aleppo.

Syrian state media said rebels shelled government-held western neighborhoods of Aleppo on Saturday morning wounding at least six people, including a young girl.
Posted by: badanov || 10/30/2016 00:00 || Comments || Link || E-Mail|| [182 views] Top|| File under: Govt of Syria
Syrian rebels launch new offensive in Aleppo
Beirut- Syrian opposition factions launched a wide-scale offensive to free Aleppo's eastern neighborhood and lift the regime-imposed siege. The rebel-launched operation is being called "Aleppo's Epic Battle," with an arsenal of missiles and projectiles targeting regime-controlled areas.

Rebels took over the regime-held suburbs making a dashing advance whilst aiming to take down project 3000 located in the city's western vicinity. Fighting extends at a 15 km long front at Aleppo's west, rebel sources said.

Ammar Sakkar, military spokesperson for Fastaqim Union rebel group in Aleppo, said hundreds of fighters were taking part in the offensive.

"All the revolutionary factions, without exception, are participating in the battle," he told the Associated Press.

An estimated 300,000 people are under regime siege in eastern Aleppo, where residents report declining or damaged supplies of necessities including food, water, electricity and medicine.

Regime forces, backed by their Russian allies, have stepped up attacks in Aleppo in recent weeks in an attempt to retake the rebel-held area.

Rebels broke the siege on eastern Aleppo in early August, opening up a new route into the city from the south.

Later, regime forces re-imposed the blockade.

Aleppo has been a focus of the Syrian war since regime forces besieged it in July, part of an early push to reclaim a major city that has been partly controlled by rebels since 2012. The rebel-held eastern side has since been heavily bombarded, with help from Russian forces, killing hundreds of civilians and drawing harsh international condemnation.

Elsewhere, rebels fired dozens of rockets into the outskirts of Qardaha, the home town of Syrian regime head Bashar al-Assad in the north-west of the war-devastated country, the Syrian Observatory for Human Rights said.

Rebels also shelled areas near the Hmeimim air base in Syria's coastal province of Latakia, which is a launchpad for Russian airstrikes against rebels, the Observatory added.

Russia began an air campaign in Syria in 2015 to help Assad's authoritarian regime.
Posted by: badanov || 10/30/2016 00:00 || Comments || Link || E-Mail|| [218 views] Top|| File under: Govt of Syria
Dozens die as Syrian Army convoy is hit
Aleppo – Islamist rebel groups targeted on Saturday a Syrian army convoy near the city of Aleppo, killing and wounding dozens of soldiers. Fighters of Ahrar al-Sham and Jabhat Fateh al-Sham (JFS) hit a convoy for the Syrian regime's army forces with mortar shells and heavy machine guns.

"The attack took place on the Khanasir-Ithria road. The convoy, which was coming from Hama city to Aleppo, consisted of at least 6 army vehicles loaded with weapons beside carrying dozens of soldiers," media activist Abduljabbar al-Hamwi told ARA News.

The rebels' bombardment led to the destruction of four vehicles, while two others were confiscated. At least 24 Syrian army soldiers were killed and ten others were taken hostage by the JFS and Ahrar al-Sham.

"None of the convoy's vehicles was able to make it to Aleppo. Our operation was successful, and we won't allow any more military reinforcements to reach the pro-Assad forces in Aleppo," Anass al-Omar, a spokesman for Ahrar al-Sham, told ARA News.

"Despite all the Russian and Iranian support, Assad won't be able to win in Aleppo," al-Omar said.

Breaking Siege of Eastern Aleppo

On Friday, Syrian Islamist rebels, led by the Army of Conquest, launched an offensive to break the siege on eastern Aleppo. Jabhat Fateh al-Sham (JFS), an al-Qaeda splinter group, initiated the campaign by attacking several regime-held districts in western Aleppo.

Abu Saeed al-Halabi, a Dutch member of JFS, told ARA News that the new offensive aims to "free the thousands of Muslims besieged in the eastern part of Aleppo."

Al-Halabi credited the Army of Conquest, also known as Jaish al-Fatah, with laying the groundwork for the offensive, marshaling Syria's often disparate Islamists. "[They,] JFS and other factions prepared this assault in great detail and synchronized their forces in an unprecedented manner," he told ARA News.

Al-Halabi added that Jabhat Fateh al-Sham would commit the bulk of its jihadists to this one operation "[We] will commit most of our resources and inghimasi [suicide] fighters," he said.

"Both [Sunni] mujahidin and Shia militias have gathered thousands of their fighters for a battle which could decide the outcome of this conflict," al-Halabi stated. "[Our triumph] will likely secure the remaining part of Aleppo city from Shia forces. This will bury the myth of a political solution in Syria."

Speaking for his fellow Jihadists, al-Halabi, said that all of the recent battles in Syria, Iraq and Yemen were linked. "These battles should be seen in the light of the US-Russian-Iranian alliance's plan to strip the Sunnis from power in the Middle East," he said.

Jabhat al-Nusra announced in July that it had broken its ties to al-Qaeda and that it had changed its name to Jabhat Fateh al-Sham. However, Russia and the US view these changes as cosmetic and have continued to target the group.

According to al-Halabi, the Aleppo offensive has great importance "as it could tip Syria's power balance." The JFS member declared that "this could be the mother of all battles."
Posted by: badanov || 10/30/2016 00:00 || Comments || Link || E-Mail|| [550 views] Top|| File under: Govt of Syria
Who's in the News
35
[untagged]
5
Islamic State
3
Govt of Syria
3
Sublime Porte
2
Govt of Iraq
2
Houthis
1
Hamas
1
Boko Haram
1
Thai Insurgency
1
Ansar Bayt al-Maqdis (IS)
1
Govt of Iran
Bookmark
E-Mail Me
The Classics
The O Club
Rantburg Store
The Bloids
The Never-ending Story
Thugburg
RSS Links
Gulf War I
The Way We Were
Bio
Merry-Go-Blog
Hair Through the Ages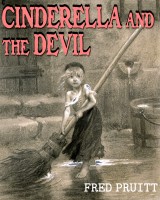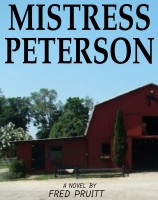 On Sale now!


A multi-volume chronology and reference guide set detailing three years of the Mexican Drug War between 2010 and 2012.

Rantburg.com and borderlandbeat.com correspondent and author Chris Covert presents his first non-fiction work detailing the drug and gang related violence in Mexico.

Chris gives us Mexican press dispatches of drug and gang war violence over three years, presented in a multi volume set intended to chronicle the death, violence and mayhem which has dominated Mexico for six years.
Click here for more information


Meet the Mods
In no particular order...


Steve White
Seafarious
Pappy
lotp
Scooter McGruder
john frum
tu3031
badanov
sherry
ryuge
GolfBravoUSMC
Bright Pebbles
trailing wife
Gloria
Fred
Besoeker
Glenmore
Frank G
3dc
Skidmark
Alaska Paul



Better than the average link...



Rantburg was assembled from recycled algorithms in the United States of America. No trees were destroyed in the production of this weblog. We did hurt some, though. Sorry.
34.234.76.59