Afghanistan
70 Taliban now pining for the fjords in Uruzgan
At least 70 Taliban insurgents were allegedly killed in an airstrike targeting the gathering of the group's fighters in an abandoned army base in southern Uruzgan province.

Provincial governor's spokesman Dost Mohammad Nayab confirmed the airstrike took place late on Sunday afternoon in Chora district.
He said at least 80 Taliban insurgents were also wounded as they were busy destroying the abandoned army base in the area.

According to the local officials, the Taliban insurgents captured the army base two days ago following a coordianted attack and some security personnel surrendered to Taliban insurgents following the attack.

In the meantime, the Taliban insurgents are claiming that the group's fighters did not suffer any casualties in the airstrike and some 30 civilians were killed in the attack.

However, the local officials reject the Taliban claims as baseless and said all those killed or wounded in the attack were insurgents.

Uruzgan is among the relatively volatile provinces in southern Afghanistan where the Taliban insurgent are actively operating in a number of its remote districts and often carry out insurgency activities.

The provincial police chief of southern Uruzgan province Mohammad Wais Samimi and provincial security chief Abdul Qawi were dismissed from his post after a steep rise in violence in the province last month.

The securty situation of Uruzgan province sharply deteriorated earlier this month after the Taliban militants launched a coordinated attack.

The attack by the Taliban put the key provincial capital on the brink of collapse as the group was close to take its control.

Additional forces were deployed to Uruzgan to push back the Taliban offensive and the provincial police chief of Kandahar General Abdul Raziq visited the province to coordinate operations against the group.
Posted by: badanov || 11/01/2016 00:00 || Comments || Link || E-Mail|| [200 views] Top|| File under: Taliban
Afghan troops free 19 from ISIS prison in Nangarhar province
At least 19 civilians including children were rescued from a prison run by the loyalists of the Islamic State of Iraq and Syria (ISIS) terrorist group in eastern Nangarhar province of Afghanistan.

According to the local security officials, the civilians were released during an operation in Pacher Agam district conducted jointly by the Afghan security forces.

The officials further added that rescued civilians joined their family after the operation concluded in Pacher Agam.

The loyalists of the terror group have not commented regarding the report so far.

This is the first time the Afghan forces have released the civilian prisoners taken hostage by the loyalists of ISIS terrorist group although the terror group has taken numerous hostages in this province in the past.

The loyalists of the terror group released a video last year which purportedly showed the ISIS loyalists forcing the men to sit on landmines and subsequently detonating the explosives.

The loyalists of the terror group claimed that the men were supporting the government and US forces and were looking to coordinate drone strikes against ISIS militants in Nangarhar.

The local officials in Nangarhar informed regarding the killing of the ISIS commander involved in the brutal killing of the civilians in Achin district.
Posted by: badanov || 11/01/2016 00:00 || Comments || Link || E-Mail|| [168 views] Top|| File under: Islamic State
6 die as suicide bombing hits Jalalabad
A suicide attack rocked the eastern Nangarhar province of Afghanistan this afternoon with preliminary reports suggesting at least 6 people were killed.

The incident reportedly targeted a gathering of the local tribal elders of Pacher Agam district where the loyalists of the Islamic State of Iraq and Syria (ISIS) terrorist group are actively operating.

The provincial governor's spokesman Ataullah Khogyani confirmed that the suicide bomber targeted the gathering in Jalalabad city.

A meeting was underway inside the residence of tribal elder in Khalis family area when the suicide bomber detonated his explosives vest among the elders.

Pacher Agam district is among the relatively volatile areas in eastern Nangarhar province where ISIS loyalists have increased insurgency durigng the recent weeks.

The deputy house speaker Zahir Qadir earlier said that the loyalists of the terror group have managed to take control of a strategic area in Pacher Agam.

Qadir warned that the group will successfully establish the ISIS Khurasan caliphate if they managed to expand foothold in Tora Bora area located not far from Pacher Agam.
Posted by: badanov || 11/01/2016 00:00 || Comments || Link || E-Mail|| [178 views] Top|| File under: Islamic State
Gunships target ISIS troop in Nangarhar, 11 die
At least 11 loyalists of the Islamic State of Iraq and Syria (ISIS) terrorist group were killed in a series of airstrikes in eastern Nangarhar province of Afghanistan.

The provincial police commandment in a statement said the foreign conducted airstrikes against the terror group late on Sunday night using gunship helicopters.

The statement further added that the loyalists of the terror group were targeted in Janjal Shaga and Shaistagar areas of Achin district.

A Dshk heavy machine used by the loyalists of ISIS terrorist goup was also destroyed during the airstrike, the statement said, adding that the local residents did not suffer any casualties.

The anti-government armed militant groups have not commented regarding the report so far.

The Afghan and foreign forces based in the country are regularly targeting the loyalists of the terror group in eastern Nanangarhar province and other parts of the country as the terror group attempts to expand foothold.

The Deputy House Speaker of the Lower House of the Parliament, Wolesi Jirga, Zahir Qadir, earlier warned that the loyalists of the Islamic State of Iraq and Syria (ISIS) terrorist group will establish the Khurasan Caliphate if they managed to seize Tora Bora.

The top US commander in Afghanistan General John Nicholson also said earlier that the loyalists of the terrorist group are attempting to establish a caliphate inside Afghanistan.
Posted by: badanov || 11/01/2016 00:00 || Comments || Link || E-Mail|| [195 views] Top|| File under: Islamic State
Africa Horn
Kenya: Police Arrest Three More Linked to Mandera Massacre
[All Africa] Police in Mandera have locked away
Drop the rod and step away witcher hands up!
three more suspects in connection to last week's terror attack on a lodge that left 12 people killed.

Without revealing the identities of the suspects, County Commissioner Fredrick Shisia on Monday said the three were locals.

"We are catching up with them one after the other since we have enough information of who played what part in the attack," he told Nation.co.ke.

The arrest brings the number of suspects in police custody to five.

Police last week arrested the lodge's caretaker, Mr Abdirahman Ali, and Mr Shisia he was cooperating with

Sherlocks

.

A Mandera court last week allowed the officers to continue holding Mr Ali as they carry on with their investigations.

AIDING MILITANTS

The county chief said some Mandera residents were aiding

forces of Evil

who cross from Somalia to carry out attacks against Kenya.

He said some of the suspects were being held in Mandera while others had been moved to Nairobi.

Meanwhile,


...back at the buffalo wallow, Yellow Wolf clutched at his chest and fell from his horse...


33 people were on Monday charged in a Mandera court for disobeying a dusk to dawn curfew imposed on the town.

Charged in groups of three to nine, 28 suspects pleaded guilty and were fined Sh5,000 each or in default serve one month in jail.

Resident Magistrate Duncan Mtai discharged five suspects who pleaded guilty after stating they were unaware of the orders issued by Interior Cabinet Secretary Joseph Nkaissery last Thursday.

In total, Mr Shisia said more than 50 people have been arrested for disobeying the curfew.


Posted by: Fred || 11/01/2016 00:00 || Comments || Link || E-Mail|| [179 views] Top|| File under: al-Shabaab
Africa North
Ceasefire in Zawia goes into effect
[LibyaHerald] After four days of bitter fighting between rival forces in Zawia,
a ceasefire was agreed today to come into effect this evening. Under it all weapons would be removed from the streets.

Mediated by elders from neighbouring towns including Hararat, Sorman and Zintan, there is scepticism, however, whether it will last. There was a ceasefire on Saturday but it never got off the ground.

The fighting is said to have resulted in several casualties but numbers have not been revealed although it is reported that three gunmen from the Ahneish clan were killed today.

At the heart of the conflict is the longstanding bitter feud between the Ahneish and the Khadrawi clans. This, however, has now drawn in their respective tribes, the Bu Hamira and the Awlad Saqr. The latter are larger and stronger and are said to have been gaining the upper hand in the couple of days, forcing the Bu Hamira to withdraw to Omar Muktar and Jamal Abdul Nasser Streets in the centre of the town.

Although the current fighting was initially reported to have been sparked by the murder of three members of the Awad Saqr, the real reason, according to locals (and the reason why they are sceptical about the latest ceasefire), is a struggle over who guards Zawia refinery. At present, it is guarded by the Ahneish but the Awad Saqr are said to want it.

There is, said to be a considerable amount of money to be made from guarding the refinery.

The fighting, though, has brought misery and terror to many ordinary residents in the town.

Zawia Red Crescent yesterday said that that it had managed to evacuate some 40 families from the conflict zone, advising relatives to contact it so that it could get to other families and help them to leave. Others remain trapped.

The Red Crescent has since reported that that some of its staff have themselves come under fire.

Sources in Zawia, though, denied reports that the oil refinery has been affected by the fighting. However, a local reporter told the Libya Herald that thieves were using the clashes to rob a number of shops. A health clinic and a printing house had also been seriously damaged as a result of the fighting, he said.

"A number of Bangladeshi workers have been seen stuck in the area of clashes and we have informed Zawia Red Crescent about them," the reporter added.

Meanwhile, controversial grand mufti Sadik Al-Ghariani has warned that the chaos in Zawia could provide an opening for Khalifa Hafter to build up support in the town and take it over.

Speaking on his Tanasah TV satellite channel of what he said was the "Hafter project" in the west of Libya, he suggested that Hafter agents were at work in Zawia saying that there were those in the town who were sympathetic to him. If they succeeded in taking over the town, he suggested, Hafter would act without mercy and it would be destroyed like Benghazi.

Criminals, he continued, were already sowing disorder in what had been one of the main centres of the revolution in order to open the road to Tripoli.

Ghariani also used his critique of the situation in Zawia to lambast the Presidency Council (PC) comparing it and the situation in Libya to that to Iraq.

The PC, for its part, yesterday called for a halt to the fighting in Zawia and ordered the interior ministry to carry out an investigation into the causes of the clashes.

UN Special Envoy Maartin Kobler also called for an end to the clashes, saying that fighting in residential areas was particularly unacceptable.
Posted by: badanov || 11/01/2016 00:00 || Comments || Link || E-Mail|| [167 views] Top|| File under:
LNA pounds Rebyana near Kufra
[LibyaHerald] In what is seen as a warning to the Tebu community not to cause trouble, two bombs are reported to have been dropped on the remote south eastern Tebu oasis of Rebyana this morning. A light border reconnaissance aircraft based at Kufra is said to have been used.

The bombs are reported to have fallen on the outskirts of the oasis causing no damage or casualties.

Reacting to the attack, the National Tebu Assembly described it as "henoius crime" and ethnic cleansing, and pledged to ensure that those responsible were charged by the International Criminal Court.


Sorry guys -- the ICC won't find your case nearly heinous enough to bother with.

The incident follows a warning from Kufra military zone commander Al-Mabrouk Al-Gazwi and the military mayor appointed by Abdul Razzaq Al-Nazhouri that any breach of the law on the main road from Kufra heading north and at the town's airport would not be tolerated. Specifically Al-Gazwi told the town's Tebu council of elders that any violations of the law or the road or at the airport by members of the community would be punished.

The airport, closed a year ago by Tebus after a Tebu student was kidnapped allegedly by Zwai airport guards, was officially reopened on Saturday. Its director has been reported saying that the first flight would be today, from Tripoli. However, no flight to Kufra is on Mitiga Airport's online arrivals and departures board.

Local Tebus have been aligned with the Libyan National Army (LNA) and Khalifa Hafter while the majority community in the town, the Zwai, were previously sympathetic to the defunct Libya Dawn alliance. The local Tebu view now is that they are under threat from the LNA's Al-Ghazwi.

The 4,000 population of the remote and relatively small Rebyana oasis, consists entirely of Tebus. The Libya Herald was unable to contact a spokesman in the oasis because of poor communications facilities there.
Posted by: badanov || 11/01/2016 00:00 || Comments || Link || E-Mail|| [167 views] Top|| File under:
Over 200 migrants colonists storm border in Spain's Ceuta
[AlAhram] Around 220 African migrants colonists forced their way through a fence between Morocco and the tiny Spanish enclave of Ceuta Monday, clashing with police in an incident that injured 35, officials said.

"The migrants colonists demonstrated a hostile and violent attitude. Many were armed with sticks and they attacked the officers when they tried to prevent them from entering," the Spanish government's representative in Ceuta said in a statement.

Three

coppers

and 32 migrants colonists were treated in hospital for minor injuries, the statement said.

The migrants colonists were taken to a short-stay immigrant centre while Spanish authorities determine their legal status,


"Put 'em all down as 'conquering horde', Alfonso."

a local police

front man

said.

Police were also searching for a handful of others who made it across the barbed-wire fence and fled into the surrounding hills.

Ceuta along with Melilla, another Spanish territory in North Africa, have the European Union


...the successor to the Holy Roman Empire, only without the Hapsburgs and the nifty uniforms and the dancing...


's only land borders with Africa.

They are favoured entry points for African migrants colonists seeking a better life in Europe, who get there by either climbing over the border fence or by swimming along the coast.
Posted by: trailing wife || 11/01/2016 00:00 || Comments || Link || E-Mail|| [186 views] Top|| File under: Moslem Colonists
Arabia
UAE jails seven for links to Hezbollah
[Ynet] A United Arab Emirates court sentenced seven people to up to life in prison for establishing a cell linked to the Lebanese Shi'ite

myrmidon

group Hezbollah, state media said on Monday.

An Emirati man and two Lebanese men were handed life sentences and an Egyptian woman and another Emirati man were each incarcerated
Youse'll never take me alive coppers!... [BANG!]... Ow!... I quit!
for 10 years, according to state news agency WAM.

An Iraqi and another Lebanese man were each incarcerated
Youse'll never take me alive coppers!... [BANG!]... Ow!... I quit!
for 15 years.

The charges included "handing over information about a government department" and "oil production in the UAE" as well as "maps of a gas field" to Hezbollah, WAM said.
Posted by: trailing wife || 11/01/2016 00:00 || Comments || Link || E-Mail|| [185 views] Top|| File under: Hezbollah
Europe
Known wolf convert attacks police officers in Mülheim
[DeutscheWelle] A woman has attacked two

coppers

with a knife as they entered her apartment in the German city of Mulheim. Authorities found material linked to the so-called "Islamic State
...formerly ISIS or ISIL, depending on your preference. Before that al-Qaeda in Iraq, as shaped by Abu Musab Zarqawi. They're very devout, committing every atrocity they can find in the Koran and inventing a few more. They fling Allah around with every other sentence, but to hear the pols talk they're not really Moslems....
" (IS) within.

The 53-year-old woman attacked the two

coppers

after they entered her apartment in the western city of Mulheim on Sunday morning.

The

coppers

were checking in on her after she had allegedly thrown furniture, including a lamp, stools and books, out the window. When she refused to open the door, the officers broke it down.

Once they were inside the apartment, the veiled woman attacked them with a box-cutter while apparently shouting "holy shit! Allahu akbar," or "God is great."

She was overpowered as

coppers

used pepper spray on her and threatened to use their sidearms. She was lightly

maimed

during the proceedings and was later taken to a mental facility. It was not clear from initial reports if either of the officers was injured.

Following a search, police said they found flags suggesting ties to the so-called "Islamic State" (IS) group.

A police spokesperson said the woman was a

Moslem

convert and had been born in the state of Thuringia. She was already familiar to police after a series of earlier incidents linked with Islamic extremism, the spokesperson said without providing further details.
Posted by: trailing wife || 11/01/2016 00:00 || Comments || Link || E-Mail|| [185 views] Top|| File under: Islamic State
India-Pakistan
8 SIMI activists killed in encounter after jail break
[Daily Excelsior] Eight SIMI activists were today killed in an alleged encounter with police on the outskirts of the city hours after they

beat feet from

the high-security Bhopal Central Jail killing a security guard but questions cropped up over the encounter.

As a controversy raged over the police action after the daring pre-dawn jail-break, TV channels showed footage purportedly from the encounter site in which a policeman is seen pumping bullets into a man from close range after some unidentified person takes out what appears to be a knife said to be in a plastic cover and places it back.

The activists of the banned Students Islamic Movement of India(SIMI), two of whom were involved in a similar jail- break in Khandwa three years ago, managed to escape around 2-3 AM after killing a jail security guard by scaling the prison wall with the help of bed sheets, DIG Bhopal Raman Singh said.

Acting on the leads provided by locals, the undertrials were tracked down to Malikheda where they were encircled and killed when they tried to challenge the police, a police official said.

All the eight activists were killed by Bhopal Police at Malikheda on the city outskirts, Home Minister Bhupendra Singh said.

The eight activists were identified as Amzad, Zakir Hussain Sadiq, Mohammad Salik, Mujeeb Sheikh, Mehbood Guddu, Mohammad Kalid Ahmed, Aqeel and Majid, a police official said.

The National Investigation Agency(NIA) will probe the jail-break even as contradictions surfaced on the encounter. The Jail Superintendent was among four officials suspended by the Madhya Pradesh Government.

IG Yogesh Choudhary said the fleeing SIMI activists had weapons in their possession and opened fire when confronted and the police fired in retaliation, in comments that appeared to contradict the Home Minister's statement.

Bhupendra Singh said the undertrials used spoons and plates they carried from the prison as weapons to attack the security personnel. Asked for his comments on the TV footage that appeared to contradcit encounter theory, he maintained that it was an encounter and police had no option but to eliminate them.

At a brief media interaction, Chief Minister Shivraj Singh Chouhan said the jail-break would be probed by the NIA but parried a question on the encounter. He said the State Government will also carry out a separate investigation into the matter.

Soon after the incident, the State Government released the sketches of the eight activists and suspended four officials including Jail Superintendent Akhilesh Tomar. The government also announced a reward of Rs 5 lakh each on the heads of the activists.

"We have taken a decision to suspend MP Prison Deputy Inspector General (DIG), Bhopal Central Jail Superintendent, Deputy Jail Superintendent and Assistant Jail Superintendent," Chouhan added.

Holding that the statements of the IG and the Home Minister were contradictory, opposition Congress demanded a judicial probe into the encounter.

AIMIM leader Asaduddin Owaisi demanded a Supreme Court- monitored probe and raised questions on the encounter.

Owaisi said a probe by NIA is not enough, as it would be in the interest of justice that an Apex Court-monitored probe is ordered. He also doubted NIA's credibility because of the way it had "behaved" in the Malegaon blasts case.

Senior Congress leader Kamal Nath said, "SIMI activists have

beat feet from

the jail which is a high security prison, and within few hours they have not only been traced but killed. Now they can't be questioned, there is no evidence, their statements cannot be recorded.


Posted by: Fred || 11/01/2016 00:00 || Comments || Link || E-Mail|| [181 views] Top|| File under: Govt of Pakistain Proxies
25 injured in clashes, shutdown paralyses life
[Daily Excelsior] At least 25 persons

were maimed

in

festivities

in Pulwama area even as life remained paralysed in

Kashmire

for 116th day today due to shutdown called for separatists.

Security force personnel were deployed in five

cop shoppe

areas of Srinagar's Old City ‐ MR Gunj, Nowhatta, Safa Kadal, Rainawari and Khanyar ‐ since early morning. However,


ars longa, vita brevis...


civilian movement was allowed in these areas.

In Civil Line and uptown areas of the Srinagar, extra-ordinary movement of private transport and pedestrians was once again seen since early morning but shops, commercial establishments and educational institutes were closed. However,


ars longa, vita brevis...


vendors had set up their stalls at Batamaloo, Lal Chowk, Dalgate, Sonwar, Jehangir Chowk, Exhibition Crossing and Jawahar Nagar. The security forces were deployed at these places to prevent miscreants from targeting them.

Despite shutdown, traffic jam were witnessed at several areas of city including Budshah Chowk, Batamaloo, Bemina and Jahangir Chowk. A group of masked youth appeared at Maharaja Bazaar in Srinagar and pelted stones at street vendors for defying shutdown. Later, additional personnel of security forces were deployed in the area.

In Rohmoo area of Pulwama,

festivities

erupted today between protesters and security forces. Local said Army conducted searches in Malwani village of Rohmoo this morning.

Locals pelted stones on Army and police, SOG and CRPF was called to assist army. Clashes erupted in the area, and additional forces were called in and police fired teargas to disperse the protesters.

Security forces also resorted to

gun sex

. Amid

festivities

, protesters attacked an Army camp. At least 25 persons including several women

were maimed

in the

festivities

as police fired pellets and teargas. Eight protesters were shifted to SMHS Hospital Srinagar. They included two girls with pellet injuries on their face and eyes.

A police

front man

said: "Security forces cordoned of Rohnoo village in Pulwama this morning. Some miscreants assembled and pelted stones on the forces. Later, a huge mob assembled and pelted stones on the security forces camp. The reinforcement was sent to the spot. In this incident some persons, police / CRPF personnel including three officers

were maimed

. Most of the injured were discharged after first aid."

At Sopore in Baramulla district, a petrol bomb was hurled towards street vendors. At Watroosa in Anantnag, a migrant house was gutted mysteriously while house of an SPO was set ablaze at Verinag. In Parimpora Srinagar, a Horticulture building was gutted in a mysterious fire.

A police

front man

said: "The situation across the Valley remained largely peaceful and under control today. Vehicles in huge numbers were seen plying on the roads of the city as well as on the roads connecting different towns and villages of the Valley. People in large numbers were busy in their shopping from the shops and vendors in the markets of Valley."

He said: "In Sopore some miscreants hurled a petrol bomb near Sub District Hospital Sopore. Police has taken cognizance of the incident and started manhunt for the miscreant involved in it. Police continued with adequate deployment at vulnerable points in Srinagar city, as also in main towns and the roads, lanes and by-lanes connecting different places."




Posted by: Fred || 11/01/2016 00:00 || Comments || Link || E-Mail|| [159 views] Top|| File under: Govt of Pakistain Proxies
Army jawan, woman killed; 5 injured in intense shelling, 2 Pak posts destroyed
[Daily Excelsior] After intense week-long shelling on the International Border (IB), Pakistain army shifted the scene of heavy shelling and firing to the Line of Control (LoC), targeting forward Army posts and civilian areas in which an Army jawan and a woman were killed while three other women and two Army jawans

were maimed

as large number of houses were damaged and many cattle perished or

were maimed

during the day today.

In retaliation, Indian troops have so far destroyed at least two Pak posts, which were targeting forward troops and civilian areas on the Indian side. However,


it was a brave man who first ate an oyster...


number of casualties on Pakistain side in the posts that were blasted in the afternoon was not known immediately due to continued shelling and firing that started at 9 am and was going on when the reports last came in, trapping many civilians inside their houses.
Continued on Page 49
Posted by: Fred || 11/01/2016 00:00 || Comments || Link || E-Mail|| [222 views] Top|| File under: Govt of Pakistan
4 die along Line of Control shelling
At least four people were killed, including a woman, and six were injured when Indian forces opened fire in different sectors along the Line of Control (LoC) on Monday.

Casualties occurred in different villages of Nakyal sector which has been experiencing indiscriminate shelling for the past several days.

"Indian troops have yet again resorted to unprovoked firing along the Line of Control in Nakyal, Jandrot and Kel sectors," said a statement released by the Inter-Services Public Relations (ISPR).

The ISPR statement added that Pakistani troops "befittingly responded and targetted Indian posts".

Jandrot is located in Kotli district while Kel lies in the upper belt of Neelum valley, northeast of Muzaffarabad.

A government official from Nakyal told Dawn that there had been intense shelling since 8am, with Indian troops using both small and heavy arms.

Zeeshan Nisar, assistant commissioner Nakyal, also confirmed that three men and a women were killed by Indian fire.

"Since the shelling is continuing, we are unable to collect all details, I am afraid there might be more casualties," said Nisar.

"The shelling is so intense that you cannot even imagine. There has been no let up in the shelling since morning," said Javed Budhanvi, a former AJK minister.

Tense relations
The latest episode of cross-border firing comes as tensions simmer between Pakistan and India over the Kashmir issue.

The Indian prime minister stepped up a drive to isolate Pakistan diplomatically after the Uri army base attack last month.

Hours after the attack occurred, Indian Home Minister Rajnath Singh termed Pakistan a 'terrorist state'. India also accused Pakistan of involvement in the attack.

The Uri attack occurred days before Prime Minister Nawaz Sharif was set to address the United Nations General Assembly regarding Indian human rights violations in held Kashmir.

Following the attack, India claimed to have conducted a cross-border 'surgical strike' against 'launch pads of terror' in Azad Jammu and Kashmir — a claim Pakistan has strongly rejected.

Pakistan maintains that India is attempting to divert the world's attention away from 'atrocities' committed by government forces in India-held Kashmir.

Pakistan and India have locked horns over the Kashmir issue since Indian forces stepped up a crackdown against protesters after Hizbul Mujahideen commander Burhan Wani was killed by government forces in July.
Posted by: badanov || 11/01/2016 00:00 || Comments || Link || E-Mail|| [180 views] Top|| File under:
Iraq
ISIS tries to take control of Sulaymaniyah
(IraqiNews.com) Sulaymaniyah – Asayish Directorate in Sulaymaniyah Province announced on Monday that several terrorist cells belonging to the Islamic State in Sulaymaniyah were planning to launch a number of attacks in order to seize control of governmental organizations in the province and that the forces from the directorate managed to foil these attempts.

The directorate said in a statement, "Asayish of Sulaymaniyah, Garmian and Gharbeya arrested a number of ISIS terrorist cells in Sulaymaniyah, Halbja and Garmian," noting that, "These terrorist cells were planning to launch several attacks and capture a number of governmental organizations in Sulaymaniyah."

"More than 40 members of the terrorist cells were arrested, as well as killing a number of ISIS members and seizing equipment, IED and explosives," the statement added. "The detainees were transferred to a detention center for interrogation," the statement explained.

Sulaymaniyah is one of the most stable provinces on terms of security, compared with the other provinces in central and south of the country.
Posted by: badanov || 11/01/2016 00:00 || Comments || Link || E-Mail|| [162 views] Top|| File under: Islamic State
Mosul Offensive News
Iraqi security forces begin their advance towards western Mosul

(IraqiNews.com) Nineveh – Media officials with the Ministry of Defense announced on Monday, that the security forces started to advance toward the west coast of Mosul from three axes.

The officials said in a press statement, "Forces from the Anti-Terrorism Directorate, army's 9th Armored Brigade, 3rd regiment of 1st brigade and infantry's 16th brigade started, at dawn today, to advance toward the west coast of the city of Mosul from three axes."

"The sons of Iraqi Armed Forces are fighting honorably to liberate the west coast of Mosul," the officials added.

Security forces from the army, al-Hashd al-Watani and Kurdish Peshmerga continue advancing in the liberation battles of Nineveh, backed by the international coalition and Iraqi aviation.


Iraqi security forces continue advance into eastern Mosul

(IraqiNews.com) Nineveh – The Anti-Terrorism Directorate announced on Monday, that its troops started to advance toward the eastern areas of the city of Mosul.

Anti-Terrorism Forces Commander, Lieutenant General Abdel Wahab al-Saadi, said in a press statement, "Troops of the Anti-Terrorism Directorate started to advance toward the village of Kokjla," adding that, "This village is considered the first of the western areas of Mosul."

Earlier today, Iraqi security forces stormed into Hayy al-Karama area, in eastern Mosul, after two weeks of ongoing battles in the surrounding areas against members of the Islamic State.

The liberation battles of Nineveh are ongoing for the fifteenth day on row, while security forces started today to advance toward the west coast of Mosul from three axes.

US air forces bomb ISIS explosive plants in Mosul

(IraqiNews.com) Nineveh – The US-led international coalition air force bombarded an explosives plant belonging to the Islamic State in central Mosul, Al Sumaria News reported on Monday.

The Iraqi media outlet stated, "Today, international coalition aircraft bombarded a large plant that was used by the ISIS to manufacture explosives and booby traps in al-Okaydat area near a train station in the east coast, in central Mosul."

"The aerial bombardment resulted in a massive blast," Al Sumaria added.

Earlier today, Media officials with the Ministry of defense announced, that the security forces start to advance toward the west coast of Mosul from three axes.

From al-Manar
Iraqi special forces neared the eastern city limits of Mosul on Monday, tightening the noose as the offensive to retake the ISIL group stronghold entered its third week.

Forces from the elite Counter-Terrorism Service (CTS) faced mortar fire as they pushed from the Christian town of Bartalla towards Mosul's eastern suburbs, AFP correspondents at the front said.

As an aircraft struck a suspected ISIL mortar position in the distance, a convoy of Humvees sprayed gunfire across the arid plain at an industrial area held by terrorists.

Lieutenant Colonel Muntadhar al-Shimmari said CTS had recaptured Bazwaya, one of two ISIL-held villages that had been standing between Iraqi forces and the eastern edges of Mosul.

"Tonight, if everything is secured, we will be 700 meters (yards) from Mosul," Shimmari said.

CTS forces had entered the second village, Gogjali, and were battling to retake it, Staff Lieutenant General Abdelwahab al-Saadi, a senior CTS commander, told AFP by telephone.

He denied reports that Iraqi forces had entered the Al-Karama area — about 2.5 kilometers (1.5 miles) from Gogjali — inside Mosul itself.

Backed by air and ground support from a US-led coalition, tens of thousands of Iraqi fighters are converging on Mosul on different fronts, in the country's biggest military operation in years.

On the northern and eastern sides of Mosul, the extremist group's last major bastion in Iraq, peshmerga forces from the autonomous Kurdish region recently took several villages and consolidated their positions.

From Asharq Al-Awsat
Iraq troops made a dashing advance breaking through ISIS defense lines in an eastern suburb of Mosul on Monday, taking the battle for the insurgents' stronghold into the city limits for the first time, a force commander said.

They made the gain as the U.S.-backed offensive to recapture Mosul — the largest military operation in Iraq since the invasion that toppled Saddam Hussein in 2003 — after two weeks of fighting to clear surrounding areas of insurgents.

Commanders had warned earlier that the battle for the city, the hardline militants' de facto capital in Iraq, could take weeks and possibly months.

Troops of the Iraqi army's Counter-Terrorism Service (CTS) moved forward on Gogjali, an industrial zone on the eastern outskirts. They then reached Karama district, their first advance into the city itself, an officer said.
"They have entered Mosul," he said.

"They are fighting now in Hay (district) al-Karama."

A Reuters correspondent in the village of Bazwaia saw plumes of smoke rising from a built-up area a few kilometres away which a commander said was the result of the clashes in Karama.

A Kurdish peshmerga intelligence source said he received a report saying seven ISIS militants were killed in the Aden district, adjacent to Karama, and two of their vehicles destroyed. Iraqi state television said there were clashes inside the city between residents and ISIS fighters.

The fighting ahead is likely to be more difficult as civilians still live there, unlike most villages taken so far by the Iraqi forces which were emptied of their Christian population.

ISIS singled out religious minorities in northern Iraq, including Christians and Yazidis, for killing and eviction after leader Abu Bakr al-Baghdadi declared a caliphate in 2014 over territory they captured there and in neighboring Syria.
Posted by: badanov || 11/01/2016 00:00 || Comments || Link || E-Mail|| [514 views] Top|| File under: Islamic State
Baghdad Bomb and Bullet Bulletin


Car bomb detonates in al-Shola

(IraqiNews.com) Baghdad – Baghdad Operations Command announced on Monday, that a number of people were wounded in the explosion of a booby-trapped vehicle in al-Shola area, in northern the capital.

Spokesman for the command, Colonel Saad Moen in a brief statement, "Today, a booby-trapped vehicle, which was parked near a popular market in al-Shola area exploded, resulting in the wounding of a number of people."

Baghdad is witnessing occasional car bomb and suicide attacks from time to time, in addition to attacks against civilians and security members in different areas of the city.
Posted by: badanov || 11/01/2016 00:00 || Comments || Link || E-Mail|| [166 views] Top|| File under:
300 Syrian "Cubs of the Caliphate" said killed fighting for IS in Mosul
[IsraelTimes] In battle to recapture Iraqi city, children are majority of 500 jihadi fatalities, observer group says

More than 300 child fighters are among the almost 500 jihadists who have been killed in battles by US-backed forces to wrest the Iraqi city of djinn-infested Mosul
... the home of a particularly ferocious and hairy djinn...
from the Islamic State
...formerly ISIS or ISIL, depending on your preference. Before that al-Qaeda in Iraq, as shaped by Abu Musab Zarqawi. They're very devout, committing every atrocity they can find in the Koran and inventing a few more. They fling Allah around with every other sentence, but to hear the pols talk they're not really Moslems....
, a Syrian watchdog group said.

According to a report Sunday by the UK-based Syrian Observatory for Human Rights, the majority of those killed in battles with Iraqi, Kurdish and Shiite troops converging on the city were Syrian minors drafted to fight for Islamic State's "Cubs of the Caliphate" youth force.

The Cubs of the Caliphate receive intense military and religious training throughout IS's areas of control in Syria, according to reports from the war-torn country.

The child soldiers are deployed to man checkpoints or gather intelligence from areas outside IS control, but IS has also used them to execute prisoners or conduct

suicide kaboom

s.

The Observatory put the total number of Islamic State fighters killed since the offensive began two weeks ago at 480, well below the 800-900 fatalities figure offered by the Pentagon last week.

While their forces suffered heavy losses, IS preachers continued to announce victory in Mosul. "Allah has replaced the loss in Aleppo's Dabiq with a victory in Mosul," they told worshipers.

Though only a small town of marginal strategic importance in northern Syria, Dabiq has figured centrally in IS propaganda. Citing Islamic lore, the

turban

group claims it will be the stage for an apocalyptic battle between Crusaders and an army of the

Moslem

caliphate that will herald doomsday. The group's English-language propaganda magazine is named after the town.

Turkish-backed Syrian opposition forces captured the symbolically significant town from IS on October 16, the day before the offensive to retake Mosul was launched.

Mosul is the last bastion of IS in Iraq, linked by road to territory it holds in Syria.

Tens of thousands of Iraqi troops and Kurdish peshmerga fighters have been advancing on Mosul from the north, east and south after the launch of a vast offensive to retake IS's last stronghold in the country.

After standing largely on the sidelines in the first days of the assault, forces from the Popular Mobilization Units (Hashed al-Shaabi) -- a paramilitary umbrella organization dominated by Iran-backed Shiite militias -- began a push on Saturday toward the west of Mosul.

Spokesmen for Iraq's state-sanctioned Shiite militias say that some 5,000 fighters have joined their push to encircle the country's second largest city and cut off Islamic State fighters there.

Karim al-Nuri of the Popular Mobilization Units and Jaafar al-Husseini, a

front man

for unit member the Hezbollah Brigades, said Sunday that a total of some 15,000 Shiite fighters were participating in the battle.

The Iraqi military confirmed the figures, which, including army units, militarized police, special forces and Kurdish fighters mean the total number of anti-IS forces in the offensive now stands at over 40,000.
Posted by: trailing wife || 11/01/2016 00:00 || Comments || Link || E-Mail|| [577 views] Top|| File under: Islamic State
Israel-Palestine-Jordan
Palestinian cop wounds 3 IDF soldiers in a shooting attack, is shot dead
[IsraelTimes] Three Israeli soldiers were

maimed

, one of them seriously, in a shooting attack when a Paleostinian police officer opened fire on them at a checkpoint outside the West Bank city of Ramallah on Monday, officials said.

The gunman approached the Focus checkpoint, near the Jewish settlement of Beit El, and opened fire with an AK-47 assault rifle at the troops stationed there, the army said.

"The force responded [to the attack] with return fire at the terrorist," the army said.

The assailant was shot and killed by Israeli forces, an IDF spokesperson said.

The gunman was named as Muhammad Turkman, a police officer from Qabatiya, by both the official Paleostinian Authority news outlet al-Hayat al-Jadida and Maj. Gen. Yoav Mordechai, the Defense Ministry's Coordinator of Government Activities in the Territories.

The three soldiers were all approximately 20 years old and sustained "penetrating wounds" -- meaning gunshot injuries -- to the extremities, according to the Magen David Adom ambulance service. One was seriously

maimed

in the attack, while two others sustained light injuries from shrapnel, MDA said. The seriously injured soldier was taken to Jerusalem's Hadassah Hospital Mount Scopus for treatment.

According to the PA outlet's report, Turkman served in a "special forces unit." A photograph of the police officer, sitting next to an AK-47, quickly began circulating around Paleostinian social media after the attack.

In a statement, the

Hamas, a contraction of the Arabic words for "frothing at the mouth",

terrorist organization lauded the attack and encouraged other members of the Paleostinian security services to carry out similar attacks.

While relatively uncommon, members of the Paleostinian security forces have carried out attacks against Israeli soldiers and civilians over the past year. In January, another member of the PA security forces, Amjad Sakari, 35, also

shot up

a group of soldiers manning the Focus checkpoint, injuring three of them before he too was shot and killed. Some two weeks later, a Paleostinian police officer, along with a companion,

shot up

a group of Border Police officers at the Damascus Gate. No Israelis

were maimed

in the attack, while both assailants were

rubbed out

in the ensuing

shootout

with border guards.

8 arrested in East Jerusalem for rioting, hurling firebombs

[IsraelTimes] Eight people are tossed in the calaboose
Youse'll never take me alive coppers!... [BANG!]... Ow!... I quit!
in East Jerusalem on suspicion of taking part in riots and throwing stones and Molotov cocktails. The eight, including three minors, are detained in raids in the Silwan and A-Tur neighborhoods.

Police say the arrests will continue as long as there are efforts to attack members of the security forces.
Posted by: trailing wife || 11/01/2016 00:00 || Comments || Link || E-Mail|| [170 views] Top|| File under: Palestinian Authority
Southeast Asia
Key RKK insurgent killed in southern Thailand
[Bangkok Post] A key insurgent of the Runda Kumpulan Kecil (RKK) southern insurgency network was gunned down in a clash with paramilitary rangers in Narathiwat Sunday. Three men have been arrested following the incident.

Rueso district police chief Rueangsak Buadaeng said Ahama Maerao was killed by rangers in a house in tambon Batong. He spoke as he led a team of authorities including forensic scientists, doctors and prosecutors to inspect the house. The inspectors found Ahama lying dead in a pool of blood under a tree behind the house with three gun shot wounds to his back, ribs and torso.

Pasit Chanlekha, head of the 46th Ranger Taskforce, said a team of rangers had tracked the RKK network down in Rueso district three days ago after receiving a tip-off from an intel source. According to the agency, the network of four to six people was hatching a plot to carry out an attack in the district.

A search found suspects hiding on the second floor of the house in Bantamang village. The suspects were on the lookout and opened fire when they saw them approach. Authorities returned fire in an exchange that lasted around 10 minutes in which Ahama was shot and killed, Col. Pasit said. Authorities arrested three men in the incident, he added.

A resident of Narathiwat, Ahama was seen as a key figure in the RKK network and was wanted by Narathiwat and Yala police. The group is thought to have some six members and carries out attacks in those two provinces. It is not kmown how many of those arrested were regular members.
Posted by: ryuge || 11/01/2016 00:00 || Comments || Link || E-Mail|| [193 views] Top|| File under: Thai Insurgency
Eight soldiers hurt in clash with Abu Sayyaf
[Manila Bulletin] At least eight Philippine soldiers were injured in a clash with more or less 100 Abu Sayyaf militants in Sulu over the weekend.

Military spokesman Filemon Tan disclosed eight government troops were hurt after the encounter that transpired in Panglayahan village, Patikul, on Sunday afternoon. Troops from the 21st Infantry Battalion led were on field military operations when they encountered around 100 Abu Sayyaf rebels.

Tan said eight troops were hurt in the incident with an undetermined number on the enemy side.
Posted by: ryuge || 11/01/2016 00:00 || Comments || Link || E-Mail|| [194 views] Top|| File under: Abu Sayyaf
Syria-Lebanon-Iran
ISIS attacks oilfield in Homs
Homs – Militant fighters of the Islamic State (ISIS) launched on Monday an offensive on Syrian army positions in the vicinity of al-Mahr oilfield in Homs Governorate.

ISIS militants hit the army headquarters in the eastern countryside of Homs with mortar shells, killing and wounding a number of Syrian soldiers.

"At least 12 soldiers were killed and several others were wounded in the attack," media activist Khalid Safar told ARA News in Homs.

In the meantime, the Russian air force, in support of the pro-Assad army troops, launched several airstrikes on the ISIS fighting positions in the area, pushing the group back.

"Monday's offensive came as a new attempt by ISIS to advance towards the al-Mahr oilfield. However, the Russian airstrikes prevented the group's advance," Safar reported.

The Islamic State has been trying to capture the oil-rich eastern part of Homs Governorate through launching several attacks against Syrian regime's forces. Most of the operations have failed due to heavy Russian air raids that has been targeting ISIS tactical units and fighting positions in the area.
Posted by: badanov || 11/01/2016 00:00 || Comments || Link || E-Mail|| [162 views] Top|| File under: Islamic State
Terror Networks
The Beatings Will Continue: Iraqi and Syrian Edtions


ISIS executes 500 in northern Mosul


Why use ammo on your blood enemies when you can use them on the unarmed?


(IraqiNews.com) Nineveh – Member of Nineveh Provincial Council, Hossam al-Din al-Abbar, announced, that the Islamic state executed 300 civilians and former security members, north of Mosul.

Abbar said in a press statement, "Today, ISIS members executed 300 persons for collaborating with security forces," pointing out that, "The ISIS was detaining them in its prisons, and then executed them by firing squad in Moshairefa village, north of Mosul."

"ISIS filmed the execution after the so-called Sharia Court issued the death sentence in Wilayet Nineveh," Abbar added.

The ISIS executed thousands of Mosul residents after capturing the city in June 2014, on different charges, especially for collaborating with the security forces.

ISIS executes 50 of its own after battle


That'll show 'em who's boss!


(IraqiNews.com) Nineveh – Iraqi media outlets reported on Monday, that the Islamic State slaughtered 50 of its militants at one of its camps, west of Nineveh, for fleeing the ongoing battles.

Al Sumaria News stated, "The so-called ISIS Sharia Court issued a sentence to slaughter 50 militants belonging to the ISIS on charges of apostasy, after fleeing the ongoing battles in the province," pointing out that, "The execution took place at al-Ghazlani Camp, west of Nineveh."

"The slaughtered militants were forced to join the ranks of ISIS in Nineveh," Al Sumaria explained. "The ISIS are urging the people of Nineveh to join the battles against Iraqi forces through speeches at mosques," Al Sumaria added.

The joint security forces tightened its grip on the ISIS inside Nineveh, after significantly advancing in the battles that were launched to liberate the province.

ISIS no longer refers to Mosul as the Kapital of the Kaliphate

(IraqiNews.com) Nineveh – ISIS had suddenly ceased referring to Mosul as the capital of its caliphate through its news media outlets to possibly influence public perceptions about the imminent liberation of Mosul according to the Iraqi satellite TV network, Al Sumaria.

Al Sumaria stated, "A sudden change occurred to ISIS mass media inside the city of Mosul through statements that the city is not the capital of the caliphate, contrary to the ideology followed by ISIS since 2014, that Mosul is the capital of its caliphate."

"The mass speech of ISIS started to focus on word taboo, saying that the fall of Mosul is not the end of the battle, by listing comparable situations in Islamic history how Muslims suffered many losses before achieving grand victories," Al Sumaria added.

The Iraqi media outlet also explained that the significant changes in the speech of the Islamic State were made, in order to prepare the public opinion for the near liberation of the city of Mosul by the joint security forces and raise the morale of its fighters and supporters in the remaining strongholds of the group whether in Anbar of Salahuddin.

ISIS mullahs in Syria beat locals for smokin' and jokin'

[ARA News] Damascus – Extremists of the Islamic State (ISIS) have publicly flogged a group of civilians south of the Syrian capital Damascus on charges of smoking and drinking alcohol, activists and eyewitnesses reported on Monday.

Members of the ISIS-led Islamic Police, also known as Diwan al-Hisba, arrested several people in the Yarmouk District in the southern suburb of Damascus, on charges of violating the ISIS regulations.

"The arrest campaign targeted smokers and alcohol drinkers," local media activist Wassim Doughmush told ARA News.

"At least seven people were punished in public for violating the Islamic State's regulations," the source said.

Eyewitnesses reported that ISIS militants flogged every arrestee with 50 lashes each.

"Hundreds of people witnessed the punishment in central Yarmouk," an eyewitness told ARA News, speaking on condition of anonymity.

ISIS militants have also burned a pile of cigarette packs and smashed several alcohol bottles in public.

"The group has also executed two men in Yarmouk on charges of selling cigarettes and alcohol," Doughmush reported.

Invading Damascus, Imposing Sharia Law
Last week, the Islamic State (ISIS) threatened to invade Damascus, Syria's capital city. ISIS said that their invasion was imminent and vowed to strike at Syrian security forces and the armed opposition.

"Fighters of the Caliphate are preparing to enter the heart of al-Sham [Damascus]," the extremist group said in a statement. In the same statement, ISIS promised to apply the Islamic State's puritanical interpretation of Sharia law throughout the capital.

ISIS has been in control of a residential block in southern Damascus since it drove out al-Qaeda-splinter group Jabhat Fateh al-Sham and allied rebel factions, in April 2015. Jahbat Fateh al-Sham was previously known as Jabhat al-Nusra.

Al-Hajar al-Aswad neighbourhood is believed to be the Islamic State's primary staging area. Their militants also control the nearby Yarmouk and Tadamun districts.

ISIS has accused the rebel groups in Damascus of working on behalf of Assad's government and being apostates. "The time has come for the Caliphate's fighters to take al-Sham [Damascus] from the infidels and their mercenaries," the extremist group said.

Syrian journalist Mustafa Abde told ARA News that ISIS would likely try to open new fronts in southern Syria to direct attention from northern Iraq, where the group is hemorrhaging.

Abde argued that: "This announcement comes after the group started to lose ground in Iraq amid deteriorating morale among its militants. ISIS is seeking new so-called victories to regain its reputation as a strong organisation."
Posted by: badanov || 11/01/2016 00:00 || Comments || Link || E-Mail|| [175 views] Top|| File under: Islamic State
Who's in the News
33
[untagged]
10
Islamic State
5
Sublime Porte
3
Govt of Pakistain Proxies
2
Moslem Colonists
2
Lashkar e-Jhangvi
2
Commies
2
Taliban
1
al-Shabaab
1
Thai Insurgency
1
Hezbollah
1
Govt of Pakistan
1
Palestinian Authority
1
Abu Sayyaf
1
Govt of Saudi Arabia
Bookmark
E-Mail Me
The Classics
The O Club
Rantburg Store
The Bloids
The Never-ending Story
Thugburg
RSS Links
Gulf War I
The Way We Were
Bio
Merry-Go-Blog
Hair Through the Ages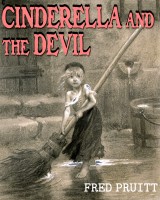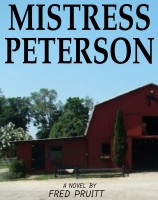 On Sale now!


A multi-volume chronology and reference guide set detailing three years of the Mexican Drug War between 2010 and 2012.

Rantburg.com and borderlandbeat.com correspondent and author Chris Covert presents his first non-fiction work detailing the drug and gang related violence in Mexico.

Chris gives us Mexican press dispatches of drug and gang war violence over three years, presented in a multi volume set intended to chronicle the death, violence and mayhem which has dominated Mexico for six years.
Click here for more information


Meet the Mods
In no particular order...


Steve White
Seafarious
Pappy
lotp
Scooter McGruder
john frum
tu3031
badanov
sherry
ryuge
GolfBravoUSMC
Bright Pebbles
trailing wife
Gloria
Fred
Besoeker
Glenmore
Frank G
3dc
Skidmark
Alaska Paul



Better than the average link...



Rantburg was assembled from recycled algorithms in the United States of America. No trees were destroyed in the production of this weblog. We did hurt some, though. Sorry.
34.234.76.59