-War on Police-
NYPD sergeant shot dead, second wounded in Bronx gunfight
[NYDAILYNEWS] An NYPD sergeant was killed Friday in a

shootout

in the Bronx that left a second cop

maimed

and a heavily armed robbery suspect dead, sources said.

Sgt. Paul Tuozzolo, 41, was struck in the head and chest about 3 p.m. near Beach Ave. in Parkchester while pursuing the gunman after a home invasion robbery, sources said.

The second officer -- identified by sources as Sgt. Emmanuel Kwowas, 30 -- was hit in the right leg and is expected to survive.

"The city is in mourning and the family of the NYPD is in mourning at the loss of a very good man," Mayor de Blasio said at a

presser

at Jacobi Medical Center.
Posted by: Fred || 11/05/2016 00:00 || Comments || Link || E-Mail|| [279 views] Top|| File under:
Afghanistan
TV reporter dies in IED attack in Helmand
A television reporter was killed in an explosion triggered by an Improvised Explosive Device (IED) in southern Helmand province of Afghanistan.

According to the local security officials, the incident took place earlier today in Lashkargah city, the provincial capital of Helmand province.

The officials further added that the reporter was killed after his vehicle struck the IED in the area where intense fighting erupted last night.

The Ariana Television confirmed that one of its reporter, Nematullah Zaheer, was killed in the line of duty, confirming that the reporter was killed in a roadside bomb explosion.

"We lost a brave reporter, Nematullah Zaheer, in line of duty. Zaheer was targeted by a roadside bomb in Helmand," Ariana News said in a Twitter post.

The Chief Executive Abdullah Abdullah condemned the killing of Zaheer, saying the death of Zahir is a major loss for the southern provinces of the country.

The anti-governmetn armed militant groups have not commented regarding the incident so far.

The Taliban insurgents and militants belonging to other insurgent groups frequently use Improvised Explosive Device (EID) as the weapon of their choice to target the security forces but in majority of such attacks the ordinary civilians are targeted.
Posted by: badanov || 11/05/2016 00:00 || Comments || Link || E-Mail|| [326 views] Top|| File under:
Africa North
Suicide bomber thwarted in Benghazi
Benghazi, 4 November 2016:

A would-be suicide bomber was shot dead today by soldiers in Benghazi before he was able to detonate the explosives he was wearing.

According to the Libyan National Army, the incident happened in the city's Sabri district. With two makeshift vests each with six kilos of explosives, the bomber managed to get near a group of soldiers before being spotted and shot.

There are fears of a resurgence of suicide bombing and assassinations in the city as the last bastions of Islamic militants are crushed. Today, there was an attempt to kill the head of the Magharba tribe while six days ago, anti-corruption activist Mohamed Bughaighis in a car bombing.
Posted by: badanov || 11/05/2016 00:00 || Comments || Link || E-Mail|| [236 views] Top|| File under:
Egyptian army brigadier general shot dead in North Sinai
[AlAhram] An Egyptian army brigadier general was

rubbed out

Friday afternoon in El-Arish in North Sinai, a military

front man

said.

In a statement Friday evening, the army

front man

said that three

bully boyz

opened fire on Hesham Mahmoud after Friday prayers in front of his house.
Posted by: trailing wife || 11/05/2016 00:00 || Comments || Link || E-Mail|| [213 views] Top|| File under: Ansar Bayt al-Maqdis (IS)
Egypt police arrest MB suspects allegedly behind murder of top prosecutor in Cairo last year
[AlAhram] Egyptian police jugged
Drop the heater, Studs, or you're hist'try!
a number of people who confessed to "plotting terrorist attacks against security forces and government figures," most notably the

liquidation

of top prosecutor Hisham Barakat in June 2015, the interior ministry announced on Friday.

The ministry said that some of those arrested

grabbed credit

for Barakat's murder as well as an

liquidation

attempt against Egypt's former leading

Moslem

holy man

Ali Gomaa in August.

In a statement on its official Facebook page, the ministry said that its intelligence work has revealed that the

Moslem Brüderbund

is forming new "terrorist entities" such as Haraket Thowar Misr, Hasm and Lowaa El-Thawra, and uses these groups "as a media front" to take the blame for the Brotherhood's violent attacks.

The interior minister previously accused the leaders of the

Moslem Brüderbund

in exile in The Sick Man of Europe Turkey


...the only place on the face of the earth that misses the Ottoman Empire....


and the group's Paleostinian offshoot

Hamas, the well-beloved offspring of the Moslem Brotherhood,

as being behind the

liquidation

of Barakat.

"Security forces have also seized arms and explosives and located hiding places used for

Death Eater

training, storing supplies and manufacturing

bomb

s," the statement said.

Egypt's then-top prosecutor Barakat died in a Cairo

kaboom

in June 2015; the only successful

liquidation

attempt against a state official since an upswing in

Death Eater

violence following the 2013 ouster of Islamist president Mohammed Morsi.

One of the little-known new

Death Eater

groups, Hasm, had previously claimed responsibly for the aforementioned attacks.

The

Moslem Brüderbund

was officially designated a terrorist organization by the government in December 2013 following several deadly attacks on security personnel.

Attacks against Egypt's security forces have become common in recent years but are mostly concentrated in North Sinai, where Egypt's army and police are battling an entrenched Islamist insurgency.
Police detained seven members of the Hasam Movement and Louwaa al-Thawra, the interior ministry said - both groups that have

grabbed credit

for

liquidation

attempts on judges,

coppers

and military officers in recent months.

There was no immediate comment from either organization, or from the outlawed

Moslem Brüderbund

, which says it is a peaceful movement and accuses the government of abuses.

Car bomb targets Cairo judge unsuccessfully

[AlAhram] A

boom-mobile

went kaboom! in Cairo on Friday unsuccessfully targeting a judge who is trying a case against supporters of ousted president Mohammed Morsi, a security source told Ahram Online.

The incident took place in the district of Nasr City and was aimed at judge Ahmed El-Fotouh, according to the source. Another security source told Ahram's Arabic website that there were no casualties.

Explosives experts were dispatched to the scene to investigate the incident.

The prosecutor-general has ordered the opening of an investigation into the incident, and a team from the prosecution is on the scene to examine evidence.
A newly-emerged militant group, the Hasam Movement, claimed responsibility for Friday's bombing, which occurred in the eastern Cairo neighbourhood of Nasr City.

"The Hasam Movement's central bombing squad targeted the regime's dog and one of hell's judges Ahmed Aboul Fotouh using a car bomb near his house," the group said in a statement. "To every unjust judge you still have a chance to think it through and leave this dirty swamp that is unfairly referred to as the judiciary."
Posted by: trailing wife || 11/05/2016 00:00 || Comments || Link || E-Mail|| [254 views] Top|| File under: Muslim Brotherhood
Africa Subsaharan
Nigeria Frees Muslims Accused of Murder over Blasphemy
[AnNahar] A court in northern Nigeria has freed five

Moslem

men accused of killing an elderly Christian woman for allegedly blaspheming the Prophet Mohammed.

The court in the city of Kano discharged the five men on Thursday on the legal advise of the prosecution.

"The legal advice presented to the court, dated June 24, states that there is no case to answer as the suspects are all innocent and orders the court to discharge all the suspects," the judge said in his ruling.

The five men were accused, along with six others who are on the run, of killing 74-year-old Bridget Abahime on June 2 after she allegedly insulted the Prophet Mohammed.

The suspects had pleaded not guilty


"Wudn't me."


of the charge.

The victim, an ethnic Igbo trader from the southeast and wife of a pastor, was beaten to death, sparking outrage across the country with President Muhammadu Buhari calling the killing "utterly condemnable".

Northern Nigeria is predominantly

Moslem

while the south is largely Christian and Kano city has been plagued by religious violence in the past.

In one notorious case in 1996 a trader, also an ethnic Igbo Christian, was beheaded by suspected

Moslem

youths who accused him of desecrating the Koran. His severed head was hoisted on a spike and paraded around the city.
Posted by: trailing wife || 11/05/2016 00:00 || Comments || Link || E-Mail|| [221 views] Top|| File under:
Arabia
Soddys eliminate Houthi snipers at their border
[Al Arabiya] Saudi Arabian forces have targeted and killed several Houthi snipers who were positioned inside the Yemeni borders facing al-Doud Mountain.

The Al-Mwasim region remained relatively calm since last night as the Apache helicopters and Saudi artillery were able to repulse in the afternoon an attack led by Houthi militias and Republican Guards as they were trying to reach Saudi borders. They were targeted and dozens were killed in the operation.

The Coalition aircraft also destroyed two boats belonging to the Houthis. The boats had set off from the Mocha port in Yemen toward international waters, threatening marine navigation.

According to the Coalition, verification was done on the information regarding the existence of two Houthi surveillance boats equipped with radars and a 12.7 caliber machine gun in front of the Mocha coast. The two boats were spotted and targeted on Wednesday by the Apache helicopter; a thermal missile was launched from the boats.

Meanwhile, it has also been revealed that the Houthi militias on Wednesday performed the funeral of one of their important leaders, Brigadier General Mohammed Abdul Rahman al-Khalid, commander of the Second Brigade of the border guards affiliated to the rebels.

Khalid was meeting with a number of field and military leaders of the Houthi and Saleh militias in the Zaidiyyah security department building when the Coalition aircraft targeted the building.

The Saudi border region of al-Khubah also witnessed violent clashes on Thursday during which Saudi artillery was able to destroy two military vehicles belonging to the Republican Guard. The two vehicles were carrying dozens of fighters, owing allegiance to ousted leader Ali Abdullah Saleh, who were trying to move toward the Saudi border. The border forces and the Saudi artillery in the region managed to eliminate them.
Posted by: badanov || 11/05/2016 00:00 || Comments || Link || E-Mail|| [253 views] Top|| File under: Houthis
Bangladesh
Police identify 50 people from Nasirnagar video footage
[Dhaka Tribune] Police have identified around 50 people from videos captured during the anti-Hindu attacks in Nasirnagar upazila in Brahmanbaria

Brahmanbaria police's Additional SP Iqbal Hossain told the Dhaka Tribune on Friday afternoon that police had collected as many videos of the attack as possible and scrutinised them.

"We have identified around 50 people from the videos and we will soon go into action against them," he said.

A senior district police official seeking anonymity said that police would not spare anyone, no matter how influential, if they were involved in the attack.

There were strict instructions from high up to not be lenient during this drive, the official added.

Locals and victims of the attack have alleged that influential people from Nasirnagar were behind the attacks on the Hindu community that took place on on October 30 in Nasirnagar. At least 10 temples and hundreds of houses of the community were vandalised.

The National Human Rights Commission's fact-finding committee has also named several men saying they are influential locally and were behind the attack.
Posted by: Fred || 11/05/2016 00:00 || Comments || Link || E-Mail|| [238 views] Top|| File under: Jamaat-e-Islami
Shibir-run website incites Nasirnagar attacks
[Dhaka Tribune] Supporters of Jamaat-e-Islami
...The Islamic Society, founded in 1941 in Lahore by Maulana Sayyid Abul Ala Maududi, aka The Great Apostosizer. The Jamaat opposed the independence of Bangladesh but has operated an independent branch there since 1975. It maintains close ties with international Mohammedan groups such as the Moslem Brotherhood. the Taliban, and al-Qaeda. The Jamaat's objectives are the establishment of a pure Islamic state, governed by Sharia law. It is distinguished by its xenophobia, and its opposition to Westernization, capitalism, socialism, secularism, and liberalist social mores...
and its radical student wing Islami Chhatra Shibir


... the student wing of the Jamaat-e-Islami Bangladesh...


are among the

bad boy

groups inciting communal attacks on Hindus in Nasirnagar, Brahmanbaria using unauthorised websites and Facebook pages.

When the local radical groups were using mosques to unite

Moslem

s in Nasirnagar last week, a little known website named www.banglamail71.com drew huge traffic all of a sudden after they published a provocative content on the alleged blasphemous Facebook post shared from the timeline of an illiterate Hindu youth, Rasraj Das.

The content, published as a news item, was originally posted by "Noyon Chatterje," a Facebook profile that has long been instigating hatred against Hindus in Bangladesh and India.

Banglamail71 logoThe news item has been shared more than 10,000 times so far, and over 170 readers made indecent and infuriating comments on the website. The item also contains the link to a Facebook profile from where the post, showing Lord Shiva sitting atop the Kaaba, was shared several times last month.

Dhaka Tribune has learnt that the website is run by Chhatra Shibir activists. The news item was seen on the website yesterday when fresh attacks were launched on Hindus in Nasirnagar, burning at least six houses to ashes.

After October 30, temples and Puja pavilions were vandalised and looted in at least seven districts.

Jamaat sources confirm that it is a tactical decision of the party high-command not to wage any street protests over issues that go against the government.

For this, they are using the internet to carry out organizational activities by opening news websites, and creating Facebook pages and groups with the help of their tech-savvy members to embarrass the government and create panic among the religious minorities and war crimes trial campaigners as well as to give message to the party supporters.
Posted by: Fred || 11/05/2016 00:00 || Comments || Link || E-Mail|| [232 views] Top|| File under: Jamaat-e-Islami
Down Under
Ten-member jihadi cell linked to ISIS 'led by fundamentalist preacher was planning attacks on Sydney'
[DailyMail]
Alleged ISIS soldier Mehmet Biber, 25, arrested in Sydney on Thursday


A 17-year-old was also arrested as he tried to leave the country


The arrests were part of a plan to smash a 10-member terrorist cell


Six houses were raided by police the same day looking for weapons


The cell is said to be led by Islamic preacher Mohammed Junaid Thorne


Biber said to have fought for al-Qaeda affiliate before allegedly joining ISIS


He was allegedly recruited by convicted terrorist Hamdi Alqudsi


Biber returned to Australia in 2014, police said, and has a young family


While in Syria he made Facebook posts saying he was 'tourist not terrorist'
Posted by: trailing wife || 11/05/2016 00:00 || Comments || Link || E-Mail|| [803 views] Top|| File under: Islamic State
Europe
Europe migrants colonists
France clears 3,000 migrants from camp near Paris

[IsraelTimes] Authorities began an operation early Friday to clear more than 3,000 migrants from a camp in the northeast of the French capital.

The operation to clear the sprawling tent encampment, near the Canal Saint-Martin under an overhead metro bridge in the Stalingrad district, proceeded peacefully, an AFP journalist at the scene said.

Officials gathered several hundred male migrants shortly before 6:00 a.m. (0500 GMT) behind a police line in a part of the camp housing Afghans. Buses were due to take them during the morning to accommodation centers around the greater Paris region of Ile-de-France.

The arrival of the first bus, before dawn, was greeted with cheers.

"I don't know where we are going," said Khalid, 28. "The important thing for me is to have my papers. I have been here in a tent for a month, it's good to leave."

The operation comes after a major operation last week to clear the notorious "Jungle" migrant camp at the northern French port of Calais, which has for years served as a jumping-off point for migrants attempting to stow away on trucks and trains bound across the Channel for Britain. Some 6,000 people, mostly Afghans, Sudanese and Eritreans, had been living in the Jungle in squalid conditions as Europe struggles with its worst migration crisis since World War II.

The Paris encampment has also been cleared twice in recent months, in July and September. But the tents have been spreading across the pavements again in recent weeks, with some 3,000 people sleeping there at present, according to sources close to the operation.

Greece: 15 arrested in anti-mosque protest

[AlAhram] Police say 15 protesters have been arrested in Athens for staging an occupation at a site where a mosque is due to be built using state funds.

Protests were launched at the site two weeks ago but ended early Friday when riot police were sent to the area to make the arrests shortly after dawn. The protesters face charges of public disturbance and are to appear at a prosecutor's office later Friday.

Parliament voted for the 950,000-euro ($1 million) project in August, with the left-wing government receiving cross-party support. The number of Muslims living in Greece has risen in recent years due to a spike in immigration and the refugee crisis.

The extreme-right Golden Dawn party opposes the mosque and had supported the protest.

Swiss court upholds refusal of permit for Islamic kindergarten

[Ynet] Switzerland's highest court has upheld the canton of Zurich's decision to refuse permission for an Islamic society to open a religious kindergarten, saying its plans did not fulfil the legal requirements for such schools.

The Federal Court's ruling highlights increasingly tense relations between traditionally Christian Swiss society and a Muslim minority that makes up around 5 percent of the population.

The lower house of parliament in September narrowly backed a ban on face veils, a step widely supported in opinion polls.

A school's decision this year to let two Muslim pupils not shake their teachers' hands added fresh fuel to a debate about integration of immigrants.
Syrian Migrant Sentenced for Attempted Murder of His Three Children By Defenestration
4 Nov 2016
A Syrian migrant man was sentenced to 15 years in prison in Germany after it emerged that he attempted to murder three of his own children by throwing them out of a window.

PICTURES: After Calais, Frances Clears Hundreds of Migrants From Paris
4 Nov 2016
Police and city officials are clearing out hundreds of migrants camped out on sidewalks in northern Paris in a camp that recently grew into a new challenge for the French government.

Sweden's Medical Board Finds Only 16 Per Cent of Migrant Doctors Are Qualified
3 Nov 2016
Only 16 per cent of migrant doctors were approved to practice in Sweden following the National Board's first trial test for doctors from outside Europe.

Asylum Centre Worker Allegedly Filmed Sex Acts with Underage Migrants
3 Nov 2016
A female asylum centre worker in Denmark is alleged to have engaged sexually with underage male migrants and filmed the acts, and the staff may have known for months.

Putin Blames Lack Of Traditional Values For Acquittal of 'Sexual Emergency' Migrant
3 Nov 2016
Russian President Vladimir Putin has slammed the Austrian legal system after claiming that the infamous "sexual emergency" migrant pool rapist was to be acquitted of molesting a young boy.

WATCH: U.S. Election Video Warns of a Future 'Islamic State of Germany'
3 Niov 2016
A video produced by a conservative advocacy group in the United States is sparking outrage in Germany as it warns of the consequences of unchecked mass migration from Islamic countries to Germany.

Migrants Admit 'Boredom', 'Racism' of Locals Drives them to Arson, Burning Cars
3 Nov 2016
Speaking out in a frank interview with a local Swedish newspaper, a young migrant has explained how boredom and racism has driven him and his friends to violently vandalising property for amusement.
'Death's quick in Syria - here, we are dying slowly': Conditions for refugees are so bad in Greece they are paying smugglers to take them BACK to their war-torn homeland
04/11/16
Hundreds of thousands of refugees fleeing civil war have crossed the Mediterranean in the hope of reaching safety in northern Europe over the last two years. But after Europe shut its borders, many have been left languishing in makeshift camps in Greece, a country battling its own devastating economic conditions. Reports have surfaced that some migrants are taking the agonising decision to plot a path back to Syria - having spent months unable to secure a better life in Europe. ...read

Lone child refugees double in two years: More than 4,200 have sought asylum with English councils because of the migration crisis
04/11/16
Council chiefs have admitted they are struggling to cope because of the massive influx of young refugees without parents or carers who have travelled across the Channel to the UK.


You get more of what you subsidize.

Victims of Cologne New Year's Eve sex attack mob 'were only saved from being raped because they were wearing TIGHTS' in the cold
04/11/16
Commissioner Sonja E, 26, was giving evidence at an investigative committee hearing in Dusseldorf and described victims being surrounded by marauding gangs of up to 50 migrant men.

Migrant boys as young as FIVE forced to play 'sex games' by other children in the second abuse scandal to rock asylum centres in Denmark
04/11/16
Two brothers aged eight and 10 are said to have carried out the abuse by allegedly forcing young boys to strip and perform sex acts at the Præstekærgaard asylum centre in Denmark.

Three Afghan migrants suspected of raping a translator at the Calais Jungle are arrested in Paris refugee centre
03/11/16
Prosecutors confirmed the men suspected of rape had, like many residents of the former shantytown, made their way to the French capital following its destruction last week.
Posted by: trailing wife || 11/05/2016 00:00 || Comments || Link || E-Mail|| [394 views] Top|| File under: Moslem Colonists
India-Pakistan
Six gunned down in Karachi
[DAWN] Six men, including five associated with the proscribed Ahle Sunnat Wal Jamaat
...which is the false nose and plastic mustache of the murderous banned extremist group Sipah-e-Sahaba Pakistain, whatcha might call the political wing of Lashkar-e-Jhangvi...
(ASWJ) were

bumped off

in Bloody Karachi


...formerly the capital of Pakistain, now merely its most important port and financial center. It is among the largest cities in the world, with a population of 18 million, most of whom hate each other and many of whom are armed and dangerous...


on Friday, officials said.

Three men were shot in the Shafiq Mor area of North Karachi, Central SSP Muqadas Haider said.

The senior officer added that all three men appeared to be 'religious scholars'.

Separately, two men were shot and

maimed

critically near Fatima Bai Hospital in Patel Para area of Jamshed Quarters police.

"They were transported to Civil Hospital Karachi where doctors pronounced Mohammed Amin, 30, as dead on arrival," said Senior Medico-Legal officer Dr. Qarar Ahmed.

An ASWJ

front man

claimed all five victims were associated with the banned group.

He added that the men were returning after attending a rally at Nagan Chowrangi. He identified one of

the dear departed

as Maulana Usman Haidery.

However,


by candlelight every wench is handsome...


police officials said they were not affiliated with ASWJ and were part of a Deoband group.

Prayer leader

rubbed out


A prayer leader was

rubbed out

in Karachi's North Nazimabad area on Friday evening, according to police officials.

"Prayer leader identified as Shafiq Rehman, 30, was feeding pigeons in Block-H of North Nazimabad when armed pillion riders attacked him," said Hyderi Market SHO, Zulfiqar Haider.

"The victim was a Pesh Imam (prayer leader) of small mosque located at ground floor of multi-storey al-Hamra apartment in North Nazimabad, however, his association with any religious party could not be ascertained immediately," Zulfiqar added.

Sindh Chief minister Murad Ali Shah took serious notice of firing incidents in the city and made telephone contact with the Karachi police chief and the additional inspector general of the CTD and directed immediate action be taken.


Posted by: Fred || 11/05/2016 00:00 || Comments || Link || E-Mail|| [227 views] Top|| File under: Sipah-e-Sahaba Pakistan
Lashkar-e-Taiba Terrorist Arrested in Baramulla, Kashmir
[NEWS18] A Lashkar-e-Taiba
...the Army of the Pure, an Ahl-e-Hadith terror organization founded by Hafiz Saeed. LeT masquerades behind the Jamaat-ud-Dawa facade within Pakistain and periodically blows things up and kills people in India. Despite the fact that it is banned, always an interesting concept in Pakistain, the organization remains an blatant tool and perhaps an arm of the ISI...
(LeT)

Lion of Islam

was jugged
You have the right to remain silent...
from north

Kashmire

's Baramulla district, the state police said on Friday.

Umar Khalid Mir was arrested on Thursday in a joint operation from Tojjar village of Sopore area.

"He had joined the

Lion of Islam

ranks in May 2014. An AK-47 rifle and three magazines was recovered from him," a police official said.

"His interrogation is likely to reveal vital information about LeT cadre operating in north

Kashmire

," the police added.
Posted by: Fred || 11/05/2016 00:00 || Comments || Link || E-Mail|| [226 views] Top|| File under: Lashkar e-Taiba
Iraq
Kurd Plunged His Bulletproof BMW Into ISIS Snipers to Save 70 Lives
[PJ] After the ground offensive to retake Mosul from ISIS was launched in mid-October, Islamic State terrorists attacked Kirkuk, Iraq.

Nearly 90 civilians and Peshmerga were killed by ISIS in the surprise counterattack Oct. 21, which included suicide bombers and gunmen targeting police stations and a city power plant.

But the death toll could have been higher if one Kurd and his armored BMW hadn't stepped in.

Ako Rahman, a member of the Peshmerga's 116th Brigade in Tuz, volunteered to plunge into the fighting to save more than 70 people who had been wounded by ISIS, putting them in his own bulletproof car and rushing them to the hospital.

"My aim was to prevent any captives, wounded or martyrs falling into ISIS' hands," he told Rudaw news. "What really made me sad... many of the wounded, we reached them too late and they bled to death."

By the end of the rescue op, Rahman said his car had 50 to 60 bullet holes, many on the front end and windshield. He bought the Mad Max-mobile for $9,000 just four months ago; BMW has offered to give him a brand-new car and retire the heroic one to their company museum, but instead he's giving the car to a local museum so that the symbol of Kurdish bravery will be on display for Kurds.

"The ISIS bullets were coming in my direction. I saw death with my own eyes. Yet, I did not stop what I was doing," Rahman said. "I could not leave the wounded in limbo. The only thing I cared about was getting the wounded into my car and driving them to the hospital."

Rahman told BasNews that "after we arrived at the scene, we saw many wounded individuals among the security forces and civilians and no one was able to approach them due to the IS snipers. Therefore we decided to help those wounded people since bullets could not penetrate my car."
Posted by: Besoeker || 11/05/2016 06:22 || Comments || Link || E-Mail|| [701 views] Top|| File under:
Iraqi Army, Assyrian forces liberate several neighborhoods in east Mosul
[ALMASDARNEWS] The Iraqi Army, backed by the Nineveh Plains Protection Units (Assyrian forces),


...that would be the Christian units...

liberated several neighborhoods from the Islamic State
...formerly ISIS or ISIL, depending on your preference. Before that al-Qaeda in Iraq, as shaped by Abu Musab Zarqawi. They're very devout, committing every atrocity they can find in the Koran and inventing a few more. They fling Allah around with every other sentence, but to hear the pols talk they're not really Moslems....
of Iraq and al-Sham in eastern djinn-infested Mosul
... the home of a particularly ferocious and hairy djinn...
on Friday.

According to local field correspondents, the Iraqi Army and their allies liberated the Qarqouli, Samah, Khadrah, Karameh, Mayleen, and Quds neighborhoods of Mosul after a fierce battle with the Islamic State of Iraq this morning.

West of Mosul, the Popular Mobilization Units (Hashd al-Sha'abi) continued their powerful assault against the remaining Islamic State

bully boyz

near the Aleppo-Mosul Highway, killing a large number of

Death Eaters

while advancing east towards the city gates.

The Iraqi Armed Forces will likely intensify their offensive in the coming days, as they strive to expel the remaining Islamic State

bully boyz

from the city.
Posted by: Fred || 11/05/2016 00:00 || Comments || Link || E-Mail|| [228 views] Top|| File under: Islamic State
Turkish Army sends more tanks to Iraq
[ALMASDARNEWS] The Turkish Army sent several tanks and armored vehicles to the Iraqi border amid the ongoing offensive for the Iraqi forces at Tal Afar near djinn-infested Mosul
... the home of a particularly ferocious and hairy djinn...
, the

Rooters

News Agency reported on Friday.

While the Iraqi Army looks to liberate Mosul from the Islamic State
...formerly ISIS or ISIL, depending on your preference. Before that al-Qaeda in Iraq, as shaped by Abu Musab Zarqawi. They're very devout, committing every atrocity they can find in the Koran and inventing a few more. They fling Allah around with every other sentence, but to hear the pols talk they're not really Moslems....
of Iraq and al-Sham (ISIS), The Sick Man of Europe Turkey


...the only place on the face of the earth that misses the Ottoman Empire....


has expressed disapproval over the ongoing operations at Tal Afar.

Turkish forces have actively targeted the Kurdish-led "Kurdistan Workers Party" (PKK) in northern Iraq, despite Baghdad's disapproval and condemnation.

Baghdad has repeatedly asked the Turkish regime to pull back their forces; however, it has been to no avail, thanks in large part to Recep Tayyip Erdogan


... Turkey's version of Mohammed Morsi but they voted him back in so they deserve him...


's refusal to comply with the Iraqi government's request.
Posted by: Fred || 11/05/2016 00:00 || Comments || Link || E-Mail|| [262 views] Top|| File under: Sublime Porte
ISIS rallies new recruits in Tal Afar as Iraqi forces advance in Mosul
[ALMASDARNEWS] One day after ISIS leader His Supreme Immensity, Caliph of the Faithful and Galactic Overlord, Abu Bakr al-Baghdadi


...formerly merely the head of ISIL and a veteran of the Bagram jailhouse. Looks like a new messiah to bajillions of Moslems, like just another dead-eyed mass murder to the rest of us...


released a rare audio statement to his followers, a batch of new Islamic State
...formerly ISIS or ISIL, depending on your preference. Before that al-Qaeda in Iraq, as shaped by Abu Musab Zarqawi. They're very devout, committing every atrocity they can find in the Koran and inventing a few more. They fling Allah around with every other sentence, but to hear the pols talk they're not really Moslems....
recruits signed up to defend the caliphate's collapsing frontline at Tal Afar and djinn-infested Mosul
... the home of a particularly ferocious and hairy djinn...
Among the volunteers were both children and elderly, a recruitment scenario somewhat similar to that of the collapsing Third Reich in 1945.

Meanwhile,
...back at the revival hall, the pastor had finally been wrestled from the pulpit.
Y'got the wrong guy! he yelled just before Sergeant Malone's billy club landed...
the pro-government Popular Mobilization Units (PMU) advanced south of Tal Afar, liberating four new villages; Ghazil al Sufla, Ghazil al Ulya, Atasa, and al-Rikatof.

During

festivities

in the aforementioned villages, 49 ISIS fighters were killed while five suicide trucks and a bus bomb were destroyed. The PMU did not specify its own casualties.

The PMU also found ISIS-manufactured decoy Humvees intended to fool the Iraqi Air Force. On the other hand, Amaq Agency claimed a minefield destroyed at least one Iraqi armored vehicle at the al-Adayah crossroads southwest of Mosul.

On Friday evening, the Iraqi Army's Federal Police Force also entered the large town of Hammam al-Alil, south of Mosul, according to Major General Thamer al-Husseini.

Furthermore, the Iraqi Army's special forces and Nineveh Protection Units (Assyrian paramilitary) are pushing hard to infiltrate the Islamic State's second line of defence in the eastern suburbs of Mosul city.


Posted by: Fred || 11/05/2016 00:00 || Comments || Link || E-Mail|| [296 views] Top|| File under: Islamic State
Islamic State burns oil wells to defend Mosul, Oxfam says
[NEWS.SKY] Retreating Islamic State
...formerly ISIS or ISIL, depending on your preference. Before that al-Qaeda in Iraq, as shaped by Abu Musab Zarqawi. They're very devout, committing every atrocity they can find in the Koran and inventing a few more. They fling Allah around with every other sentence, but to hear the pols talk they're not really Moslems....
forces in djinn-infested Mosul
... the home of a particularly ferocious and hairy djinn...
are setting oil wells ablaze to slow the advance of Iraqi forces, charity Oxfam has said.

The UK charity said thousands of families are forced to live in what it called a "smoke-filled hell" with scant access to clean water in villages and towns around Mosul.

US-backed Iraqi and Kurdish forces have been closing in on Mosul since they launched an offensive last month to recapture Iraq's second-largest city and last IS stronghold in the country.

Oxfam said IS set 19 oil wells on fire in the Qayarrah area, south of Mosul, as they were pushed northwards by Iraqi forces.


Posted by: Fred || 11/05/2016 00:00 || Comments || Link || E-Mail|| [264 views] Top|| File under: Islamic State
Syria-Lebanon-Iran
Rooshun helo crash lands in Homs
[AlArabiya] The Russian military says one of its helicopters in Syria has come under rebel fire and made an emergency landing, but no crew members were hurt.

The military's Reconciliation Center in Syria says the helicopter came under fire Thursday in the province of Hama while on a mission to deliver humanitarian aid and made an emergency landing about 40 kilometers northwest of the city of Palmyra.

It says the landing site came under rebel fire, but the crew was unhurt. A rescue helicopter quickly arrived to evacuate the crew to the Hemeimeem air base in Syria's coastal province of Latakia used by the Russian military.

Russia has lost four helicopters in Syria, where it has waged an air campaign in support of Syrian President Bashar Assad's forces.
Posted by: badanov || 11/05/2016 00:00 || Comments || Link || E-Mail|| [261 views] Top|| File under:
Syrian rebels renew Aleppo strikes before Russia truce
ALEPPO: Syrian rebels renewed their bid to break a government siege on eastern Aleppo on Thursday, shelling regime-held parts of the city, hours before a brief Russian-declared cease-fire was due to begin.

State media said at least 12 people had been killed in rebel rocket and gunfire on western neighborhoods, after an assault that began with a double car bomb attack.

Meanwhile, the spokesman for a Syrian Kurdish-Arab alliance known as the Syrian Democratic Forces said the group would lead the fight to recapture the Daesh group stronghold of Raqqa.

But he stressed that they rejected any role for Turkey, which in August began a military operation inside northern Syria targeting both Daesh and Kurdish fighters.

In Aleppo, rebels were engaged in fierce fighting with government forces in several districts on the western outskirts, the Syrian Observatory for Human Rights monitor said.

The Britain-based group said the "most intense fighting" was on the edges of the Halab Al-Jadida neighborhood.

"If they take Halab Al-Jadida, they could advance toward the military complexes," Observatory chief Rami Abdel Rahman told AFP.
The clashes on Aleppo's western outskirts could be heard in the city's eastern districts, an AFP correspondent there said.

Rebels including former Al-Qaeda affiliate the Fateh Al-Sham Front began as assault on west Aleppo on Friday in a bid to break a three-month government siege.

No aid has reached eastern Aleppo city's more than 250,000 residents since early July, and there are reports of shortages and price hikes.

The Observatory said government forces were carrying out airstrikes in areas where clashes were underway, but that the rebel-held neighborhoods in the east of the city were largely quiet.
Posted by: badanov || 11/05/2016 00:00 || Comments || Link || E-Mail|| [237 views] Top|| File under:
The Beatings Will Continue: Syrian Edtion


ISIS crucifies woman in Deir ez-Zor


That's what Allah invented them for, it seems.

[ARA News] Deir ez-Zor – The Islamic State's (ISIS) militants on Friday executed a woman in Syria's eastern Deir ez-Zor Governorate, after accusing her of spying for Kurdish forces, activists and eyewitnesses reported.

Asmaa Muhammad, 41, was arrested by the ISIS-led Islamic Police –also known as Diwan al-Hisba– in a village in Deir ez-Zor countryside under the pretext that she has communicated with the Kurdish People's Protection Units (YPG).

The YPG and other factions of the US-backed Syrian Democratic Forces (SDF) have been in fight with ISIS for more than two years.

The victim was arrested in the Hawij al-Bumaasa village in eastern Deir ez-Zor.

"The Sharia Court accused her of spying for hostile Kurdish forces and ordered her execution," local media activist Ahmed Ramadan told ARA News.

Asmaa was shot dead and then crucified in a public square in central Deir ez-Zor. Hundreds of people witnessed the brutal execution.

"Her body was covered with blood when they brutally crucified her. They banned the people from approaching the body," an eyewitness told ARA News.

This comes amid ongoing fighting between the SDF and ISIS on several fronts in northern Syria, including Hasakah's southern countryside, Aleppo's and Raqqa's northern countrysides.

ISIS has recently arrested and punished dozens of civilians on suspicion of spying for the Kurdish-led SDF forces.
Posted by: badanov || 11/05/2016 00:00 || Comments || Link || E-Mail|| [252 views] Top|| File under: Islamic State
Syrian Army destroys jihadist base in Daraa City
[ALMASDARNEWS] The Syrian Arab Army's 5th Armored Division carried out a powerful military operation inside Dara'a City on Thursday, targeting Jabhat Fateh al-Sham


...formerly al-Nusra, the current false nose and mustache of al-Qaeda in the Levant...


's (formerly al-Nusra


...formally Jabhat an-Nusrah li-Ahli al-Sham (Support Front for the People of the Levant), also known as al-Qaeda in the Levant. They aim to establish a pan-Arab caliphate. Not the same one as the Islamic State, though .. ...


Front) primary base near the al-Masri Roundabout.

According to a military source from the 5th Division's headquarters in Izra'a, their forces destroyed Jabhat Fateh al-Sham's primary base in Dara'a, killing a number of

faceless myrmidons

in the process.

In addition to their attack near the al-Masri Roundabout, the Syrian Armed Forces also targeted a number of Jabhat Fateh al-Sham gatherings inside the city.

Among the primary targets for the Syrian Armed Forces were the al-Bihar and Old Dara'a districts; these attacks resulted in the death of several

faceless myrmidons

from both Jabhat Fateh al-Sham and the Free Syrian Army


... the more palatable version of the Syrian insurgency, heavily influenced by the Moslem Brüderbund...


(FSA).
Posted by: Fred || 11/05/2016 00:00 || Comments || Link || E-Mail|| [242 views] Top|| File under: Govt of Syria
Rebels open fire on humanitarian convoy in east Aleppo
[ALMASDARNEWS] Earlier today, a group of jihadist rebels opened fire on another humanitarian convoy in east Aleppo, wounding one journalist from al-Ikhbariya TV that was traveling with aid workers.

According to a local source, a rebel group fired artillery shells towards the convoy, hitting a humanitarian aid
vehicle that was traveling through the al-Castillo Highway this afternoon.

The Russian military has opened four humanitarian corridors in east Aleppo today; however, the jihadist rebels prohibit any civilians from fleeing the besieged neighborhoods, despite the desperate situation in the area.

An estimated 50,000-250,000 people still remain in the besieged east Aleppo neighborhoods, as both the Syrian Armed Forces and jihadist rebels battle for control of these districts.


Posted by: Fred || 11/05/2016 00:00 || Comments || Link || E-Mail|| [238 views] Top|| File under: Govt of Syria
Syrian Army obliterates Nusra military base in Dara'a countryside
[ALMASDARNEWS] A military source from Syria's southern Dara'a province reported that a batch of at least 15 al-Qaeda affiliated Jabhat Fateh al-Sham


...formerly al-Nusra, the current false nose and mustache of al-Qaeda in the Levant...


fighters were killed when a Syrian Army ground-to-ground missile struck their base in the town of Jaleen in Dara'a's western countryside.

Two technical vehicles and another two MLRS vehicles were also destroyed through the targeted artillery shelling that accompanied the rocket strikes.

Ever since ceding control of Sheikh Miskeen to the government forces early this year, the rebel forces in southern Syria have been paralyzed. Besides a number of failed offensives that targeted the Druze village of Hader and the Ibta'a abandoned battalion, the southern front has been extremely stale.
Posted by: Fred || 11/05/2016 00:00 || Comments || Link || E-Mail|| [226 views] Top|| File under: Govt of Syria
Professional Lebanese footballer dies in Aleppo fighting with Hezbollah
[ALMASDARNEWS] PressTV reported that a close source to Hezbollah, speaking on condition of anonymity
... for fear of being murdered...
, said on Friday that 19-year-old Kassem Shamkha was killed the previous day as he and fellow fighters were repelling a jihadist

holy warrior

assault on the western flank of Aleppo.

The late midfielder used to play for al-Ahed Sport Club, which competes in

Leb

's top soccer division ‐ the Lebanese Premier League. al-Ahed, which is strongly supported by the Lebanese Shia

Moslem

s and affiliated to Hezbollah movement, has won the Lebanese Premier League crown four times.

"He will go down in history in the club's records, because he was a hero on the football field just like on the battlefield in defense of the homeland," al-Ahed Secretary General Mohammad Assi said.

"He was a talented player with huge potential for the club and for

Leb

, but he chose the route of jihad," he added.


"He will go down in history" -- name one charioteer from Constantinople's Greens or Blues. They used to have race riots (so to speak) over who won or was gonna win.



Posted by: Fred || 11/05/2016 00:00 || Comments || Link || E-Mail|| [261 views] Top|| File under: Hezbollah
Who's in the News
34
[untagged]
7
Islamic State
4
Govt of Syria
3
Sublime Porte
3
Jamaat-e-Islami
2
Moslem Colonists
2
Muslim Brotherhood
2
Houthis
1
Govt of Iraq
1
Taliban
1
Commies
1
Hezbollah
1
Salafists
1
Sipah-e-Sahaba Pakistan
1
Ansar Bayt al-Maqdis (IS)
1
al-Qaeda
1
Govt of Pakistan
1
Lashkar e-Taiba
Bookmark
E-Mail Me
The Classics
The O Club
Rantburg Store
The Bloids
The Never-ending Story
Thugburg
RSS Links
Gulf War I
The Way We Were
Bio
Merry-Go-Blog
Hair Through the Ages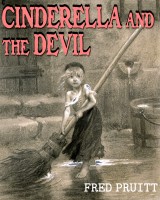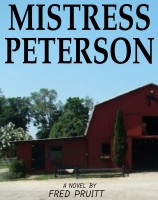 On Sale now!


A multi-volume chronology and reference guide set detailing three years of the Mexican Drug War between 2010 and 2012.

Rantburg.com and borderlandbeat.com correspondent and author Chris Covert presents his first non-fiction work detailing the drug and gang related violence in Mexico.

Chris gives us Mexican press dispatches of drug and gang war violence over three years, presented in a multi volume set intended to chronicle the death, violence and mayhem which has dominated Mexico for six years.
Click here for more information


Meet the Mods
In no particular order...


Steve White
Seafarious
Pappy
lotp
Scooter McGruder
john frum
tu3031
badanov
sherry
ryuge
GolfBravoUSMC
Bright Pebbles
trailing wife
Gloria
Fred
Besoeker
Glenmore
Frank G
3dc
Skidmark
Alaska Paul



Better than the average link...



Rantburg was assembled from recycled algorithms in the United States of America. No trees were destroyed in the production of this weblog. We did hurt some, though. Sorry.
54.172.221.7