Afghanistan
Prominent gang leader involved in major crimes killed in Kabul
[Khaama (Afghanistan)] A prominent gang leader involved in major crimes including murders and robberies was killed during an operation in Kabul
...the capital of Afghanistan. Home to continuous fighting from 1992 to 1996 between the forces of would-be strongman and Pak ISI/Jamaat-e-Islami sock puppet Gulbuddin Hekmayar and the Northern Alliance, a period which won Hek the title Most Evil Man in the World and didn't do much for the reputations of the Northern Alliance guys either....
city on Tuesday.

Kabul police officials said the gang leader was identified as Zubair and was killed during an armed clash with the security forces this morning.

The officials further added that Zubair was involved in major armed robberies in the city.

This comes as criminal incidents including kidnapping, murders and armed robberies have been on the rise during the recent months.

The growth in criminal incidents have particularly been noted amid a sharp reduction in job opportunities which resulted in an unprecedented rise in poverty.

Kidnap for ransom cases still continue in parts of the country despite the Afghan intelligence nabbed two MAFIA bosses involved in major kidnappings who were later executed by the government.

The two top MAFIA leaders, Habib Istalif and Raees Khudaidad, were executed late in 2014 and early in 2015 after they were tossed in the slammer
Maw! They're comin' to get me, Maw!
by intelligence operatives.
Posted by: Fred || 11/10/2016 00:00 || Comments || Link || E-Mail|| [278 views] Top|| File under:
Africa North
Fighting flares up in Banghazi
Central Benghazi is calm again after clashes yesterday between Libyan National Army (LNA) forces and militants in the central districts of Sabri and Suq Al-Hout. Clashes also continued in Ganfouda.

The LNA used both air and ground attacks to pound the militants' positions. According to an LNA source, one of the opposition's commanders was killed in Sabri. He named him As Belgasem Al-Shagabi.

There has been no independent confirmation of this.
Posted by: badanov || 11/10/2016 00:00 || Comments || Link || E-Mail|| [290 views] Top|| File under:
Arabia
Brits deploy DDG off the coast of Yemen
Britain has secretly deployed its most advanced warship off the coast of Yemen to guard a crucial shipping lane from Iranian-backed missile attacks threat, according to The Times. The warship has been sent to protect the Bab al-Mandeb route following attacks on three U.S. warships and a United Arab Emirates vessel there.

The vast majority of Britain's oil and gas supplies take this route as their main passage which leads to the Suez Canal; any obstacle would mean the electricity could be cut off across Britain, said Peter Roberts, a senior research fellow at the Royal United Services Institute, who stressed the importance of keeping the strait open.

The threat of attacks against vessels using the shipping lane is an expansion from the conflict in Yemen where Iran-backed Houthi rebels are attacking Yemeni government forces; supported by a Saudi-led coalition and armed with British weapons.

A suspected Houthi missile strike destroyed the UAE vessel that was providing support to the coalition at the start of last month in an attack that was filmed and posted on YouTube. There were three subsequent suspected Houthi missile launches over the next fortnight against the warships USS Mason, USS Nitze and USS Ponce; none hit their targets.

"This is about Iranians and their proxy war against the Saudis," said Gerry Northwood, chief operating officer of MAST, a British maritime security firm.

Britain has abstained from announcing the deployment of Daring off Yemen because of the sensitivity of such a powerful UK warship appearing to be linked to the conflict, stated The Times.

"The destroyer, which can shoot down missiles, had been heading to the Gulf with HMS Ocean, the UK's flagship which is due to take charge of coalition naval operations against ISIS later this month."
Posted by: badanov || 11/10/2016 00:00 || Comments || Link || E-Mail|| [362 views] Top|| File under:
Embassies evacuate from Sanaa
Aden-Somalia was the first country on Tuesday to relocate its embassy from Sana'a to the temporary capital of Aden. Yemen welcomed the decision and called on other states to follow suit.

A high-ranking source at the Yemeni foreign ministry said the Somali move is considered a support to the legitimate government headed by President Abd-Rabbuh Mansour Hadi and the brotherly relations that link both countries, according to Yemen's official news agency.

The source called on other brotherly states to quickly take similar steps at a time when Sana'a remains invaded by rebels.

Despite the fact that all Arab and foreign embassies are still located in the Yemeni capital, most ambassadors to Yemen are performing duties in their country's embassies located outside Yemen, particularly in Saudi Arabia.

After Houthis invaded the capital Sana'a in September 2014, rebels attacked a number of embassies and vandalized them. Some missions were even transformed into centers from where the war was managed.

The Somali step also came weeks following the arrival of the Yemeni government to Aden from where most ministers resumed their missions.

Separately, other informed Yemeni sources said that due to mounting disputes between Houthis and former President Ali Abdullah Saleh, particularly the rebels' attempt to completely control the Presidential Guard forces, the former head of state was able to move his family members including his children, his nephews and their wives and grandchildren, from Sana'a to Oman's capital, Muscat, using a U.N. airplane.

According to the sources, the list of names who took the U.N. plane included: Khaled Abdullah Saleh, Lojayn Ali Abdullah Saleh, Shumoukh Tareq Mohammed Abdullah, Ruwayda Tareq Mohammed Abdullah Saleh, Tareq Mohammed Abdullah Saleh, Bushra al-Iriyani, Raad Sanan Duweid, Majd Sanan Duweid and Ali Saleh Abdullah Saleh.

Asharq Al-Awsat repeatedly contacted the office of U.N. Envoy to Yemen Ismail Ould Cheikh Ahmad for comments. But, there was no response.

Yemeni political activist Ahmad Yahya Ayed told Asharq Al-Awsat that the decision of Saleh to move members of his family outside Yemen could have been taken for three reasons: Mounting disputes between him and Houthi rebels, fears the National Army and Popular Resistance could reach Sana'a, or plans to strike a deal with the alliance behind the back of Houthis.
Posted by: badanov || 11/10/2016 00:00 || Comments || Link || E-Mail|| [273 views] Top|| File under: Houthis
Clinic in Najran hit by Houthi rocket artillery
Riyadh- Official Spokesman of the Directorate of Civil Defense in Najran Captain Abdulkhaleq al-Qahtani explained that civil defense men rushed to the scene of the attack after receiving information on the fall of military projectiles over Najran's al-Khadra'a border.

The projectiles, which were shelled by Houthi militias from Yemen, targeted a clinic, causing the injury of an Indian worker, who was taken to a hospital to be treated.

Al-Qahtani said that concerned parties have started implementing the adopted measures in such cases.
Posted by: badanov || 11/10/2016 00:00 || Comments || Link || E-Mail|| [262 views] Top|| File under: Houthis
Houthis kidnap 6 in Taiz
Back to the well


While new clashes between the national army in Yemen and Houthi – Saleh militias have erupted on the rural Al-Silew front in the governorate of Taiz, Houthi militias continue to commit violations there and have kidnapped 6 teachers in the Al-Waziyya district. The teachers are accused of supporting the national army and the Popular Resistance.

The national army's forces, specifically the 35th Armoured Brigade, that are backed by the Popular Resistance managed to resist militia attacks on army positions in Asseeratayn and elsewhere. Violent clashes took place in Hijat Al-Sharaj which is located between the village of Assiyar and Asseeratayn.

The violent clashes were accompanied by constant bombardment of national army positions in Asseeratayn and neighbouring villages. The bombardment was carried out by the militia and this has led to civilians dying and financial losses.

The national army's troops announced that they had seized Tabbat Al-Aryal in the district of Al-Silew after they launched attacks on militia positions. At least 20 militia fighters were killed or injured.

Although the army has achieved swift victories on the rural Al-Silew front, there were violent clashes on the Al-Ahkoum front in the rural district of Hifan. There were also exchanges of fire between army units and militia forces that suffered losses in Tabbat Al-Dabi.

This comes at a time when clashes continue on various fronts in the city and coalition aircraft are flying over the city. Coalition aircraft are carrying out direct and concentrated raids on separate locations in the governorate and this has caused huge losses.

Sources on the ground that belong to the ranks of the national army told Asharq Al-Awsat that "National Army troops, backed by the Popular Resistance, continue to advance on the Al-Silew and Hifan fronts, south of the city, and on the eastern, western and northern fronts in Taiz. The 35th Armoured Brigade and the Popular Resistance were able to seize Hijat Al-Sharaj and Tabbat Al-Aryal".

The sources added that the militias continue to violently bomb residential villages in Al-Silew and that the village of Assaeed was targeted by three Katyusha rockets that were launched from the Wirzan area. In addition to this, other villages and positions belonging to the army and the Popular Resistance in the district of Hifan were bombed.
Posted by: badanov || 11/10/2016 00:00 || Comments || Link || E-Mail|| [282 views] Top|| File under: Houthis
30 al-Qaeda fighters die in security operation in Yemen
ADEN: An elite Yemeni force killed 30 suspected Al-Qaeda fighters in the southeast of the country in a 24-hour operation that ended Wednesday, the army said.

The force raided an Al-Qaeda hideout west of the port city of Mukalla in a "very successful" operation that lasted 24 hours, it said in a statement.

It said that 30 suspected militants were killed and several others were captured, increasing a Tuesday death toll of six alleged militants.

Four Yemeni troops were also killed and 12 were wounded in the fighting, it added.

The militants were "planning to carry out terrorist attacks" in the country, already torn apart by a 19-month-long conflict between Iran-backed rebels and loyalist forces supported by the coalition, the army said.

Mukalla was the most populous Yemeni city under Al-Qaeda control until government troops and coalition special forces recaptured it in April, ending a year of militant rule.

But the rebels regrouped in the surrounding mountains from where they have carried out a series of deadly attacks.

A security official told AFP on Tuesday that troops launched a "preemptive operation" against the extremists, who continued to pose a threat to Mukalla.

In July, suicide bombings claimed by Al-Qaeda killed 11 people at two army checkpoints in the city. The previous month, Al-Qaeda's rival, Daesh, claimed a wave of suicide bombings that killed at least 42 people in Mukalla.

The militants have exploited the conflict to consolidate their grip on parts of the south.

Washington regards Al-Qaeda's Yemen-based branch as its most dangerous and has kept up a long-running drone war against its commanders.
Posted by: badanov || 11/10/2016 00:00 || Comments || Link || E-Mail|| [728 views] Top|| File under: al-Qaeda in Arabia
Britain
Man, 48, is arrested in north Wales on suspicion of terrorism offences
A 48-year-old man has been placed in durance vile
Don't shoot, coppers! I'm comin' out!
on suspicion of terrorism offences.

The man has been detained at a

cop shoppe

in the West Midlands while a search is carried out by officers at a home in Wrexham.

A joint statement was released by the Wales Extremism Counter Terrorism Unit, North Wales Police and West Midlands Counter Terrorism Unit.

In it, authorities confirmed that the arrest was 'pre-planned and intelligence-led', with no threat to public safety.

It read: 'An address in Wrexham is subject of an ongoing search.

'The man was arrested under terrorism legislation, meaning officers have an initial 48 hours to question the suspect before charging, releasing or applying for a warrant of further detention.'

Officers have 48 hours to question the man before charging or releasing him or applying for a warrant of further detention.
Posted by: Bright Pebbles || 11/10/2016 11:50 || Comments || Link || E-Mail|| [291 views] Top|| File under:
The Grand Turk
7 Kurd kommies killed in security operation
al-Manar


At least seven PKK gunmen were "neutralized" during security operations in the southeastern province of Tunceli, Turkish regional governor's office said late Tuesday.

Seven bodies, including one female, were found in a field, following the operation, and sent to Tunceli State Hospital for preliminary autopsies.

Security forces seized infantry rifles, other heavy weapons and mines. Two shelters used by the gunmen were also destroyed.

The operation in the region remains ongoing, the statement said.
Posted by: badanov || 11/10/2016 00:00 || Comments || Link || E-Mail|| [284 views] Top|| File under: Sublime Porte
India-Pakistan
3 militants die in Karachi
Pakistan Rangers Sindh on Wednesday night claimed to have killed three suspected militants in an alleged encounter in the outskirts of Karachi, it has been learnt.

"The paramilitary force had conducted an intelligence driven action on suspected hideouts of banned outfit's hardcore criminals at Mangopir area who were allegedly involved in terrorist activities," said Rangers spokesperson.

"During the raid the suspects, in an attempt to escape, opened fire on law enforcement agencies. In an ensuing exchange of fire between Rangers and the gunmen, three suspects got killed," the spokesperson added.

Furthermore, Rangers official claimed that one soldier got injured in the alleged encounter and weapons were also seized from suspects' custody.

Sindh Rangers on October 14 had claimed to have killed four suspected militants in a shootout.

Officials had said that Rangers conducted a raid in Gadap, in an isolated area near the Northern Bypass, on intelligence reports about the presence of some militants and criminals there. The raid also turned into an exchange of fire.
Posted by: badanov || 11/10/2016 00:00 || Comments || Link || E-Mail|| [241 views] Top|| File under:
Separatists call for week-long strike
[Daily Excelsior] Separatists today issued fresh week-long protests giving no relief to the people from strikes which have paralysed life in

Kashmire

since July 8.

The separatist leaders Syed Ali Shah Geelani, Mirwaiz Umar Farooq and Mohammad Yaseen Malik today issued fresh call for week long protests and strikes. The fresh protests were issued after a meeting of stakeholders held yesterday in which traders, transporters and businessmen had sought relief from continued strikes.

In the meantime, shutdown was observed across

Kashmire

for 124th day today during which situation largely remained peaceful.

Shops, commercial establishments, educational institutes and other offices were closed across Srinagar. However,


a woman is only as old as she admits...


heavy movement of private vehicles, auto-rickshaws and passenger cabs' as well pedestrians was seen in Civil Line and uptown areas of the city.

Hundreds of vendors had set up their stalls in Lal Chowk area and large numbers of shoppers were also seen buying winter garments. In Old City, hundreds of security forces personnel were deployed in five

cop shoppe

areas of Srinagar's Old City ‐ MR Gunj, Nowhatta, Safa Kadal, Rainawari and Khanyar ‐ since early morning.

Stone-throwing

festivities

erupted at Nowhatta area of Old City in the evening. Police resorted to teargas shelling and chased away the protesters. The situation in the area later returned to normality.

Clashes erupted at Harmain area of south

Kashmire

's Shopian district and at Ajas area of Bandipora district.

A police

front man

said: "situation across the Valley remained normal till filing of this report. During the day people were seen busy in their daily activities of life with vehicular traffic plying normally on roads. Shops and other business establishes were open.

Meanwhile,


...back at the buffalo wallow, Yellow Wolf clutched at his chest and fell from his horse...


police in order to prevent any untoward incident hampering normal life and flow of traffic continued with adequate deployment on some vulnerable points.




Posted by: Fred || 11/10/2016 00:00 || Comments || Link || E-Mail|| [275 views] Top|| File under: Govt of Pakistain Proxies
LeT comdr among two killed in Sopore
[Daily Excelsior] An Army personnel was killed in Pak sniping in Macchil sector of North

Kashmire

district of Kupwara today while security forces killed two

Lions of Islam

of Lashkar-e-Taiba
...the Army of the Pure, an Ahl-e-Hadith terror organization founded by Hafiz Saeed. LeT masquerades behind the Jamaat-ud-Dawa facade within Pakistain and periodically blows things up and kills people in India. Despite the fact that it is banned, always an interesting concept in Pakistain, the organization remains an blatant tool and perhaps an arm of the ISI...
(LeT) including its commander in Sopore area of Baramulla district.

A soldier of Army's 17 Sikh Regiment, Satnam Singh, was killed in Macchil sector of LoC in Pak sniping today. A senior officer said that the Army personnel was targeted by Pak sniper from a Pak post. He said that the jawan airlifted to Srinagar's Base hospital for treatment but he succumbed. He said that Army retaliated heavily by targeting Pak posts in Macchil and Keran sectors inflicting heavy losses on them.

Sources said that heavy firing is going on between Pak and Indian troops in Macchil and Keran sectors. Both the sides are firing mortars at each other's posts. The two sectors are active for last few weeks after the beheading of a soldier in Macchil sector.

A defence

front man

said here that one soldier was killed in sniping by Pak troops in Macchil sector today. He said that Indian Army targeted Pak posts with heavy fire in retaliation of killing of the soldier. "One soldier martyred in Pak sniping at Macchil Sector. In retaliation fire assault with heavy weapons was being directed on many Pak posts", he said.

In the meantime, a

myrmidon

commander of LeT and his associate were killed in a fierce

shootout

in North

Kashmire

's Rafiabad area today.

Superintendent of Police Sopore, Harmeet Singh, told Excelsior that security forces cordoned off Drusu village after a tip off about the presence of two

Lions of Islam

hiding in the village.

Singh said that Police and Army launched a joint operation against the two

Lions of Islam

during which both of them were killed in the

shootout

. He said that they have been identified as Abu Maaz and Abu Raafi. He said that Abu Maaz was an LeT commander.

The SP said that they were active in Rafiabad area of Baramulla for last 3 months and security forces were tracking them. He said that their killing is a big success for the security forces. He said that two AK-47 rifles and ammunition were recovered from their possession.

Sources said that both these

Lions of Islam

had infiltrated into

Kashmire

early this year. They said that their role in the attack on Langate Army camp is being investigated.

In the meantime, security forces averted a major tragedy today as they detected and defused a powerful Improvised Explosive Device (IED) planted by

myrmidon

s, on Srinagar-Kupwara road in north

Kashmire

.

Police said that an IED was found planted by

Lions of Islam

on the roadside near Wadhpora in Handwara, which was later destroyed by the Bomb Disposal Squad.

Police have

started the paperwork but haven't done much else

and started a manhunt to nab the

Lions of Islam

who planted the IED on the roadside.
Posted by: Fred || 11/10/2016 00:00 || Comments || Link || E-Mail|| [284 views] Top|| File under: Lashkar e-Taiba
Iraq
Veteran Kurdish Peshmerga killed in fight with two ISIS militants
[RUDAW.NET] A veteran Kurdish Peshmerga commander was killed on Tuesday in a close range confrontation with two ISIS

holy warriors

in Bashiqa town, northeast of djinn-infested Mosul
... the home of a particularly ferocious and hairy djinn...
Peshmerga officials declared Bashiqa cleared of ISIS

holy warriors

on Monday. But the next day, two

holy warriors

were discovered hiding in a house in the town.

"We had information on Tuesday that there were two ISIS

holy warriors

left behind at a house inside Bashiqa. Martyred Rahman Faraj broke into the house and confronted the

murderous Moslem

s, initially killing one

murderous Moslem

and wounding the other," recalled Brig. Fayeq Hassam Sharif, who was a fried of Major General. Faraj killed by the ISIS

murderous Moslem

s.

Minutes later "the

maimed

murderous Moslem

detonated his payload, martyring [Faraj]."

Faraj was retired by the government in 2014. But when ISIS swept through the region in mid-2014, he once again picked up arms and returned to the battlefield, participating in many fights against ISIS over the past two years on the Bashiqa and Khazir fronts.

Faraj was born in 1961 and became a Peshmerga in 1977. He was originally from Penjwen town in Sulaimani province.

Kurdish Peshmerga forces took complete control of Bashiqa town, 13 kilometres northeast of Mosul's outskirts, on Monday.

A Rudaw correspondent on the ground reported Tuesday that there were a few ISIS snipers still left in the town and sporadic

festivities

were ongoing between the

holy warriors

and the Peshmerga.

Rudaw's Shadiya Rasul said the

holy warriors

were using tunnels and described the

festivities

as not alley-to-alley but tunnel-to-tunnel.

Bashiqa had a diverse population, with a majority of Yezidis and Shabaks and a minority of Assyrians and Arabs, leading it to be often described as 'the little Iraq.'
Posted by: Fred || 11/10/2016 00:00 || Comments || Link || E-Mail|| [327 views] Top|| File under: Islamic State
The Beatings Will Continue: Iraqi Edtion


ISIS recruits 25K in Kirkuk

(IraqiNews.com) Salahuddin – Islamic State militants have forced nearly 25,000 civilians from the western part of Salahuddin's Sharqat precinct to Hawija, Kirkuk to use them as future human shields, according to a municipal official.

Ali Al-Dawdah said Tuesday the militant group confiscated the civilians' ID and food rations cards before herding them to Hawija. "The terrorist group brought huge buses and trucks, forcing nearly 25.000 civilians to move to Hawija, southwest of Kirkuk."

"ISIS called upon the people through mosques loudspeakers to evacuate the western area," Dawdah added, explaining that the militants would presumably use the confiscated IDs to conceal their identities from security apparatuses."

Iraqi joint forces said in September they had totally liberated Sharqat from ISIS. Government forces, assisted by popular militias and US aircraft continue campaigns across Iraq to liberate areas held by ISIS since the group emerged to the conflict's scene in Iraq in 2014.

ISIS removes 80 families in Mosul

(IraqiNews.com) Nineveh– Islamic State militants have evacuated more than 80 families from Faisaliya, west of Mosul, to other districts in the east, Alsumaria News reported.

"The move is aimed at booby-trapping the emptied houses or turn them into ambushes for the security forces advancing on several axes from the western coast of Mosul," said a local source, on conditions of anonymity.

ISIS had used the houses of migrating families as shelters for its fighters and mini-factories for explosives.

Joint Iraqi forces and US aircrafts continue a weeks-old campaign to liberate Mosul from ISIS and strip the extremist group of its last bastion in Iraq.

The Iraqi Red Crescent said on Monday it had received more than 26000 refugees from Nineveh. The United Nations predicted September that battles in Mosul would drive out one million people.

Baghdadi close to selecting new Coalition Target Deputy

(IraqiNews.com) Nineveh–The Islamic State's supreme leader, Abu Bakr al-Baghdadi, is apparently mulling the appointment of his first deputy, Alsumaria News reported.

The unprecedented move seeks to ensure the existence of a leader in case Baghdadi is killed, the network added. "ISIS media have started to circulate Baghdadi's decision," according to a source who spoke on conditions of anonymity. "Promoting the notion of 'the Caliph's successor' is unprecedented in Mosul, and had always been a sensitive issue that no one could bring up, even ISIS senior leaders," said the source.

The identity of the upcoming deputy leader will not be announced at present for fear of possible divisions within the group's ranks over the selection, according to the source.

The first-of-kind announcement is possibly denoting Baghdadi's feeling of danger as Iraqi joint forces, assisted by US aircrafts and Shia militias, continue to advance to Mosul, making wide-scale victories over ISIS at many parts of the city.

Baghdadi came to the picture when ISIS gained vast grounds in Iraq and Syria starting in 2014, with the proclaimed mission of establishing an Islamic Caliphate in Iraq and Syria.

ISIS deploys child soldiers to Mosul's Old Town

(IraqiNews.com) Nineveh – Islamic State militants have deployed armed kids in Mosul's Old City as means to give impression of control over its last bastion in Iraq in face of security campaigns seeking to liberate the city, Alsumaria News reported.

The kids, infamously known as "Cubs of the Caliphate", have suddenly reappeared in the alleys, armed with light weapons and explosive belts, in an attempt to show that the group was still in control of the city despite consecutive victories by the security forces and allied militias advancing to the city, a local source told the network, on condition of anonymity.

ISIS is known to have opened training camps for minors since it took over Mosul in June 2014 to train them on using weapons and carrying out suicide attacks, in some cases forcing a number of them to change their faiths.

ISIS destroys buildings in Mosul

(IraqiNews.com) Nineveh – Ministry of Defense media channel released a video on Tuesday showing the damage left by the self-proclaimed Islamic State in the district of Hamdaniyah, before being defeated by the army's 9th Armored Brigade.

The video revealed that the ISIS set civilians' houses, government's buildings, oil and vehicles tires ablaze to block the vision of Iraqi Army Aviation that targets the group's headquarters and hideouts.

Hamdaniyah district, which is located to the south of the city of Mosul, is one of the districts inhabited by Christian majority, in addition to villages inhabited by Yazidis and Shabak, who suffered several brutal acts by the ISIS terrorist gangs.

The video also declared that the Islamic state members robbed the contents of the civilians' houses and destroyed infrastructure in the district, before setting the buildings ablaze.

Despite the damage left by the ISIS in the district, Hamdaniyah residents celebrated the liberation, and formed Hashd Masehi (Christian militia) to control and protect the area, as well as providing support to the security forces and allowing them to advance and chase the remaining ISIS members.


Video report at the link



ISIS executes 3 in Hawija

(IraqiNews.com) Kirkuk – Leader at al-Hashd al-Shaabi, Odai al-Khedran, announced on Wednesday, that the Islamic State extremist group executed three suicide bombers, including a Saudi, in the district of Hawija, after escaping from a detention center.

Khedran said in a press statement, "The ISIS executed three of his suicide bombers holding Arab nationalities, including a 20-year-old Saudi member, after escaping from a detention center in Hawija district, southwest of Kirkuk."

"The executed suicide bombers were informed to be prepared to launch a suicide attack using booby-trapped vehicles," Khedran added. "The ISIS detains its suicide bombers inside prison-like centers to isolate them from any outer effects," Khedran explained.

ISIS captured the district of Hawija, southwest of Kirkuk since June 2014, and it is considered one of its key strongholds in Iraq.

ISIS executes 30 in Mosul

(IraqiNews.com) Nineveh – The self-proclaimed Islamic State extremist group executed 30 civilians in central Mosul by electrocution for collaborating with security forces, Alsumaria News reported on Wednesday.

Alsumaria News stated, "The members of the Islamic State, today, electrocuted 30 civilians to death in one of its headquarters in the eastern coast of Mosul on charges of collaboration with security forces."

"The terrorist group filmed the execution of the civilians, after being sentenced to death by the so-called ISIS Sharia Court in Wilayet Ninewa," Alsumaria explained. "The ISIS was detaining the executed civilians inside one of its prisons in the western coast of the city," Alsumaria added.

Security forces continue battles to liberate the province of Nineveh from the ISIS grip, backed by international coalition and Iraqi aviation.
Posted by: badanov || 11/10/2016 00:00 || Comments || Link || E-Mail|| [327 views] Top|| File under: Islamic State
Kirkuk kops stop terrorist plot
(IraqiNews.com) Kirkuk – Kirkuk Police Command announced on Wednesday thwarting a new terrorist plan to attack governmental institutions in the province and arresting the perpetrators.

Brigadier General Omar Aref, Kirkuk Police Chief, said in a statement during a press conference at the Command's headquarters, "Security forces managed to foil a terrorist plan of a group of six people to attack the state's institutions in the province."

"The perpetrators were arrested and transferred to a detention center for interrogation," Aref added.

Earlier this week, security forces in the province of Kirkuk arrested seven members of the Islamic State, and killed seven others by a coalition air strike, in southern Kirkuk.

ISIS attacked Kirkuk on the 21st of October 2016, and managed to capture several areas, before security forces foil the attack and retake the captured areas.
Posted by: badanov || 11/10/2016 00:00 || Comments || Link || E-Mail|| [313 views] Top|| File under: Islamic State
Mosul Offensive News
Airstrike demolish bridge near al-Hadar

(IraqiNews.com) Nineveh – Aircraft from the US-led international coalition forces destroyed on Tuesday a strategic bridge used by Islamic State extremist militants for conveying supplies, Al sumaria News reported.

The group used the bridge to convey ammunition from the restive city of Mosul to al-Hadar, 75 kilometers south of Nineveh, Alsumaria said, quoting a security source.

The strike relied on "Iraqi intelligence information," the source added, noting it comes as part of efforts to isolate ISIS and deprive it of supply lines.

Iraqi joint forces, supported by a US air cover, continue operations to liberate the city of Mosul from ISIS militants. He group has been sustaining huge losses in lives, ground and supply since operation "We Are Coming Nineveh", was launched in mid October. News reports have talked about militants running their families out of the city and others escaping the battlefield.

10 ISIS suicide bombers die in Mosul

(IraqiNews.com) Nineveh – Anti-Terrorism forces killed ten suicide bombers riding booby-trapped vehicles while trying to attack security forces in the western coast of the city of Mosul, Alsumaria News reported on Wednesday.

Alsumaria News stated, "Anti-Terrorism troops are still advancing in the western coast of the city of Mosul and reached Adan neighborhood."

"The ISIS sent 10 booby-trapped vehicles driven by suicide bombers to attack the Anti-Terrorism forces in Adan neighborhood, but the security forces managed to destroy the vehicles and kill the suicide bombers before reaching the troops," Alsumaria added.

Security forces continue battles to liberate the province of Nineveh from the ISIS grip, backed by international coalition and Iraqi aviation.
Posted by: badanov || 11/10/2016 00:00 || Comments || Link || E-Mail|| [321 views] Top|| File under: Islamic State
Clashes continue in Mosul outskirts as forces enter new neighborhood
[RUDAW.NET] Iraqi Special Forces have gained control of large parts of the djinn-infested Mosul
... the home of a particularly ferocious and hairy djinn...
district of Intisar, south of the city, Tuesday after little resistance from ISIS

bad boy

s, Rudaw embedded correspondent Nabard Hussein reports.

Counter sniper teams from Iraq's elite security forces have tried to locate attackers in the neighborhood on Tuesday after a series of deadly sniper attacks targeted army convoys that are now pushing to retake the remaining parts of the district.

"No-one is really safe including civilians as far as sniper attacks continue in this neighborhood," Hussein said.

"Gunshots are heard with frequency inside the district which are believed to be snipers deterring army units from pushing north," he added.

The human conditions also remain dire in most parts of the liberated neighborhoods of the city with acute shortage of food and daily needs, residents told Hussein.

"What are we supposed to eat, there are no stores and no food to buy," said a resident in Intisar as the city has been virtually shut down since the operation started over three weeks ago.

"When the sporadic gunfire dampens, people get out of their houses and ask the army for food and necessities," said Hussein.

Aid agencies have rushed to several liberated areas in south outskirts of Mosul delivering food and basic medical supplies but the relief effort has been relatively slow due to the booby trapped roads and sniper attacks, he added.

In Hammam Alil neighborhood, Iraqi forces have worked hectically to deactivate or blow the planted landmines. Army officers told Rudaw that many areas have been cleared but still caution residents of possible explosives.

"ISIS didn't really put up any considerable resistance here, but the explosives that they planted throughout the neighborhood have been our major concern," said an army commander.

Posted by: Fred || 11/10/2016 00:00 || Comments || Link || E-Mail|| [306 views] Top|| File under: Islamic State
Iraq temporarily suspends operations in eastern Mosul
[AA.TR] Iraq's anti-terrorism agency has temporarily suspended military operations in the eastern part of the

ISIS

-held city of djinn-infested Mosul
... the home of a particularly ferocious and hairy djinn...
while stressing that Iraqi forces were not being withdrawn from the area, according to an Iraqi military source.

"Anti-terrorism forces remain concentrated in parts of the city's al-Intisar and al-Samah al-Thaniya districts and in the state radio and television complex in eastern Mosul," an Iraqi army captain told Anadolu Agency anonymously due to restrictions on communicating with media.

He attributed the move to the widespread practice by

ISIS

holy warriors

of using civilians as "human shields" and the

bad boy

s' continued use of a complex network of tunnels dug under the city.

The source went on to note that Iraqi anti-terrorism forces had suffered significant human and material losses -- he did not provide exact numbers -- as a result of "ambushes, roadside explosives and

suicide kaboom

s" by

ISIS

.

"

ISIS

has also sustained large human and material losses," he added, "but this hasn't affected the group's morale due to its heavy reliance on mercenaries."

The same source also voiced dissatisfaction with air cover being provided to Iraqi forces in and around Mosul by a 60-nation U.S.-led air coalition.

"A request was sent to the army's general command to discuss the inadequacy of air cover with U.S.-led coalition commanders," he said.

Posted by: Fred || 11/10/2016 00:00 || Comments || Link || E-Mail|| [311 views] Top|| File under: Islamic State
Israel-Palestine-Jordan
Palestinian supporter of Shiite Islamism killed in Gaza
[IsraelTimes]

Hamas, the well-beloved offspring of the Moslem Brotherhood,

-run police say they're investigating killing of Mithqal al-Salmi, 35, near his home.

Hamas-run police in

Gazoo

said

gunnies

killed a Paleostinian activist known for supporting Shiite Islamism.

They said Mithqal al-Salmi, 35, was killed Wednesday near his home, and that they are investigating.

The Sunni Islamic terror group Hamas, which rules

Gazoo

, has tense relations with Shiite Iran and the Lebanese Shiite group Hezbollah stemming from the conflict in Syria.

Hamas broke with Iran, a longtime patron, when the group sided with the rebellion against Syrian
Hereditary President-for-Life Bashir Pencilneck al-Assad


Lord of the Baath...


in 2012. Iran and Hezbollah are key allies of Assad.

In February, Hamas placed in durance vile
Drop the rod and step away witcher hands up!
al-Salmi after a series of Facebook posts glorifying Iran and Hezbollah, and casting doubt on some Sunni scholars.

Hamas has ruled

Gazoo

since 2007, but more extreme Sunni

krazed killer

groups also have a presence there.
Posted by: trailing wife || 11/10/2016 00:00 || Comments || Link || E-Mail|| [340 views] Top|| File under: Hamas
Syria-Lebanon-Iran
9 die in artillery attacks in Aleppo
al-Manar


The death toll from terrorist attacks with shells and explosive rounds on the residential neighborhoods in Aleppo rose to 6 martyrs and 24 injured persons, including children and women.

A source at Aleppo Police Command told SANA's correspondent that terrorist organizations fired rocket shells on the Aleppo university campus, claiming the lives of 6 persons and injuring 20 others, all of whom are students and families who live in the place, in addition to people who were displaced from their homes as a result of terrorist attacks.

The reporter pointed out that terrorist organizations also targeted with rocket shells the faculties of Biology and Economy, causing material damage.

Earlier, the source said that 4 people, 3 of them women, were injured by rocket shells and explosive rounds fired by terrorists on al-Hamadaniyeh and New Aleppo neighborhoods in Aleppo city.

The reporter added that the attack also caused significant material damage to citizens' houses and properties.

One person was killed and another was injured on Wednesday by sniping and heavy machinegun fire by terrorist organizations on the village of Hadar in the countryside of Quneitra province.

SANA reporter said that terrorists of al-Nusra positioned in Tuloul al-Humr targeted the citizens' houses in Hadar village in the northern countryside of the province with sniper and heavy machinegun fire, killing one person and injuring another.

The terrorist attack also caused material damage to the citizens' houses.

Meanwhile in Idleb province, one man was killed when Jaish al-Fateh terrorists targeted with sniper fire on Wednesday the terrorist-besieged al-Fou'a town in the northern countryside of the province.

Local sources in the town told SANA that terrorists located in Bennish town opened fire with sniper rifles on the residential neighborhoods of al-Fou'a, claiming the life of one person.

In the afternoon, one person was killed and three others were injured by a mortar shell fired by terrorists from Jaish al-Islam at Harasta area in Damascus Countryside.

A source at the Police Command told SANA that terrorists fired a mortar shell at the surroundings of the Panorama in Harasta, killing one person and inflicting wounds of varying severity on 3 others.
Posted by: badanov || 11/10/2016 00:00 || Comments || Link || E-Mail|| [269 views] Top|| File under: Govt of Syria
Kurdish forces liberate several sites in northern Raqqa
[ALMASDARNEWS] The Kurdish-led "Syrian Democratic Forces" (SDF) continued their large-scale offensive to liberate Raqqa City on Wednesday, targeting the road between 'Ayn 'Issa and the

placid provincial capital

.

According to the Raqqa campaign's official Twitter, the Syrian Democratic Forces liberated the village of al-Majd from the Islamic State
...formerly ISIS or ISIL, depending on your preference. Before that al-Qaeda in Iraq, as shaped by Abu Musab Zarqawi. They're very devout, committing every atrocity they can find in the Koran and inventing a few more. They fling Allah around with every other sentence, but to hear the pols talk they're not really Moslems....
of Iraq and al-Sham (ISIS)

Lions of Islam

near the key border-town of 'Ayn 'Issa.

Backing the Syrian Democratic Forces from above was the U.S. Anti-ISIS Coalition, who carried out several Arclight airstrikes against the Islamic State

Lions of Islam

around the northern countryside of the al-Raqqa Governorate.

Local activists accused the U.S. Anti-ISIS Coalition of carrying out several Arclight airstrikes over the village of Haysha on Wednesday that killed a total of 23 civilians..


Posted by: Fred || 11/10/2016 00:00 || Comments || Link || E-Mail|| [298 views] Top|| File under: Islamic State
Syrian jets destroy Belgian ISIS base in Deir Ezzor
[ALMASDARNEWS] The Syrian Arab Air Force (SAAYF) carried out a special operation on Wednesday that targeted a Belgian base for the Islamic State
...formerly ISIS or ISIL, depending on your preference. Before that al-Qaeda in Iraq, as shaped by Abu Musab Zarqawi. They're very devout, committing every atrocity they can find in the Koran and inventing a few more. They fling Allah around with every other sentence, but to hear the pols talk they're not really Moslems....
of Iraq and al-Sham (ISIS) in the Deir Ezzor Governorate.

Using information gathered from their intelligence agents, the Syrian Air Force was able to pinpoint the location of the ISIS base and destroy it.

According to a military source in Deir Ezzor, the ISIS base was located inside the Old Airport District, near the Mohammad Salem Darwish Driving School.

The entire Islamic State base was reportedly destroyed and several

Lions of Islam

were killed after this special operation that was conducted by the Syrian Air Force on Wednesday.
Posted by: Fred || 11/10/2016 00:00 || Comments || Link || E-Mail|| [322 views] Top|| File under: Islamic State
Syrian troops down 14 drones operated by militants
[Iran Press TV] Syrian army soldiers and allied fighters have shot down 14 unmanned aerial vehicles (UAVs) operated by foreign-backed

forces of Evil

in the southwestern province of Dara'a.

An unidentified military source said on Wednesday that the drones intended to carry out reconnaissance missions and target a number of Syrian army positions.

The development came amid latest gains made by the Syrian forces against Takfiri
...an adherent of takfir wal hijra, an offshoot of Salafism that regards everybody who doesn't agree with them as apostates who must be killed...
elements operating in the Arab country.

Also on Wednesday, the Syrian army units and allies wrested control of al-Hikma school on the western outskirts of Aleppo.

An unnamed military source said that the advance came after

festivities

with terrorists, mostly from Jabhat Fateh al-Sham


...formerly al-Nusra, the current false nose and mustache of al-Qaeda in the Levant...


, formerly known as al-Nusra


...formally Jabhat an-Nusrah li-Ahli al-Sham (Support Front for the People of the Levant), also known as al-Qaeda in the Levant. They aim to establish a pan-Arab caliphate. Not the same one as the Islamic State, though .. ...


Front. The fighting inflicted dozens of casualties on the

forces of Evil

and destroyed their equipment.

Elsewhere, the Syrian troops foiled an attack on a number of military posts to the east of Hadir on the northern outskirts of Quneitra province. The fighting killed scores of the

forces of Evil

and destroyed their vehicles, some of which were equipped with heavy machine guns.

A number of other

forces of Evil

further

bit the dust

after another Syrian army unit targeted gatherings of

forces of Evil

and their supply routes in the countryside of Quneitra.

Clashes were also reported with Jabhat Fateh al-Sham in Mashara in eastern Quneitra.

Meanwhile,


...back at the saloon, Butch got the bill for the damage caused by the fist fight, the mirror broken in the shootout, and drinks for everyone......


another military source said the Syrian forces had destroyed a

ISIS

vehicle equipped with a heavy machine gun, a mortar launcher and a bulldozer in al-Tharda Mountain and along the eastern barricade of Dayr al-Zawr Airport.

The airport's garrison targeted

ISIS

hideouts with artillery fire in Dayr al-Zawr's al-Orfi neighborhood, killing nine

forces of Evil

and obliterating their arms and munitions.

Since March 2011, Syria has been hit by militancy it blames on some Western states and their regional allies. Backed by Russian air cover, the Syrian military is engaged in an operation to rid the country of

ISIS

and other terrorist groups.

The so-called Syrian Observatory for Human Rights and United Nations


...the Oyster Bay money pit...


Special Envoy for Syria Staffan de Mistura have put the

corpse count

from the conflict at more than 300,000 and 400,000, respectively. This is while the UN has stopped its official casualty count in the Arab country, citing its inability to verify the figures it receives from various sources.


Posted by: Fred || 11/10/2016 00:00 || Comments || Link || E-Mail|| [350 views] Top|| File under: Govt of Syria
Who's in the News
42
[untagged]
8
Islamic State
4
Houthis
2
Govt of Syria
2
Sublime Porte
1
Lashkar e-Taiba
1
Govt of Iran
1
Taliban
1
al-Qaeda in Arabia
1
Govt of Pakistain Proxies
1
Hamas
Bookmark
E-Mail Me
The Classics
The O Club
Rantburg Store
The Bloids
The Never-ending Story
Thugburg
RSS Links
Gulf War I
The Way We Were
Bio
Merry-Go-Blog
Hair Through the Ages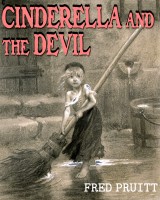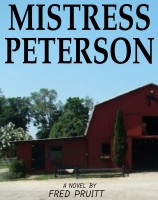 On Sale now!


A multi-volume chronology and reference guide set detailing three years of the Mexican Drug War between 2010 and 2012.

Rantburg.com and borderlandbeat.com correspondent and author Chris Covert presents his first non-fiction work detailing the drug and gang related violence in Mexico.

Chris gives us Mexican press dispatches of drug and gang war violence over three years, presented in a multi volume set intended to chronicle the death, violence and mayhem which has dominated Mexico for six years.
Click here for more information


Meet the Mods
In no particular order...


Steve White
Seafarious
Pappy
lotp
Scooter McGruder
john frum
tu3031
badanov
sherry
ryuge
GolfBravoUSMC
Bright Pebbles
trailing wife
Gloria
Fred
Besoeker
Glenmore
Frank G
3dc
Skidmark
Alaska Paul



Better than the average link...



Rantburg was assembled from recycled algorithms in the United States of America. No trees were destroyed in the production of this weblog. We did hurt some, though. Sorry.
54.172.221.7