Afghanistan
ISIS leader killed in Jawzjan province
A prominent leader of the loyalists of Islamic State of Iraq and Syria (ISIS) terrorist group was killed during a clash with the security forces in northern Jawzjan province of Afghanistan.

According to the local officials, the senior ISIS leader, identified as Mohammad Nasir, was killed after launching an attack on the security forces check posts in Darzab district.

District administrative chief Rahmatullah Hashar confirmed the report and said at least two members of the terror group were also wounded during the clashes.

He said additional forces have also been sent to the area to repulse the attack by ISIS loyalists.

The loyalists of the Islamic State of Iraq and Syria (ISIS) terrorist group have not commented regarding the report so far.

This comes as the First Vice President General Abdul Rashid Dostum said earlier in October this year that the Islamic State of Iraq and Syria (ISIS) terrorist group plans to deploy at least 7,000 fighters in northern parts of the country.

Gen. Dostum made the remarks upon his arrival in northern Faryab province to supervise counter-terrorism operations following the fall of Ghormach district last week.

He said the ISIS terrorist group is attempting to deploy foreign militants mainly citizens of Syria, Iraq, Lebannon, Tajikistan, Uzbekistan, and Chechnya.
Posted by: badanov || 12/05/2016 00:00 || Comments || Link || E-Mail|| [282 views] Top|| File under: Islamic State
2 die in drone strike in Nangarhar province
At least 2 loyalists of the Islamic State of Iraq and Syria (ISIS) terrorist group were killed in a US drone strike in eastern Nangarhar province of Afghanistan.

The provincial police commandment in a statement said the two militants were killed in the restive Achin district.

The local officials further added that the ordinary civilians did not suffer any casualties in the raid.

The loyalists of the Islamic State of Iraq and Syria (ISIS) terrorist group have not commented regarding the report so far.

Both the Afghan and US forces conducted regular strikes against the loyalists of the terror group in this province.

The increased raids, usually involving drone strikes, by the US forces followed a broader role granted by the Obama administration earlier this year.

The broader role was granted amid concerns that the loyalists of the terror group are attempting to expand foothold in the country and turn the eastern Nangarhar province into a regional operational hub for its fighters.

The deputy house speaker of the Afghan parliament Zahir Qadir earlier warned that the loyalists of the terror group are attempting to establish the Khurasan Caliphate in Afghanistan and are busy expanding their presence in some of the difficult terrains of the country.

Speaking during a session of the parliament late in the month of October, Qadir warned that the group will become successful in establishing the caliphate if they managed to seize control of Tora Bora in Nangarhar.
Posted by: badanov || 12/05/2016 00:00 || Comments || Link || E-Mail|| [267 views] Top|| File under: Islamic State
Large Scale Operations To Be Launched In Winter
Ministry of Defense (MoD) and Ministry of Interior (MoI) said on Sunday they have identified Taliban's strategic operating centers and that security forces will target these facilities in winter.

The second 'Shafaq' operation is already underway to eliminate insurgents in insecure regions, officials said.

"The operation will focus on the elimination of insurgent strongholds, their routes and their recruitment centers," said Mohammad Radmanesh, deputy spokesman of MoD.

MoI also said currently 20 operations are being carried out by security forces in different areas of the country and this will continue through winter to spring.

"Shafaq Operation is designed to target key Taliban leaders and to eradicate their resources," said Sediq Sediqqi, spokesman for the MoI.

Usually, during winter, Taliban leaders go to the Gulf States to raise funds in order to continue their insurgency. This year, however, it is believed that the Taliban will receive little money and that security forces have a chance to eliminate them.


Oil prices remain low, so belts must be tightened and extravagances cut out altogether.

"Aid from the Gulf region for the Taliban has decreased and they (Gulf countries) only support Haqqani Network," said Jawed Kohistani, a former military officer.

Reports also indicate that operations by the security forces in winter will put pressure on insurgents and that this will minimize the war during spring and summer.

"Security forces have always taken a defensive position. The winter operation should be launched to eliminate the insurgents and they should not be able to fight against security forces next spring," said Asif Seddiqi, a senator.

However, the lack of cooperation between security departments, poor war management, a weakness in the intelligence departments and challenges in air operations are perceived as challenges that security forces constantly face.


Posted by: badanov || 12/05/2016 00:00 || Comments || Link || E-Mail|| [293 views] Top|| File under: Taliban
Africa Horn
Puntland forces retake Qandala from ISIL militants
I didn't realize bicycle helmets came in khaki...

Somalia's semi-autonomous Puntland troops have retaken control of the seaside city of Qandala located in Bari region from pro-Islamic state militants on Sunday after a combat. The regional forces have launched last week an assault to drive out the ISIL-affiliated fighters from Qandala, 75Km east of Puntland's commercial and port town of Bosaso.

In mid October, Heavily armed pro-ISIL militants led by former Al shabaab leader Sheikh Abdulkadir Mumin have captured the town from Puntland army.

On Saturday, at least seven Islamic state members were killed in clashes between Puntland forces in Bashaashin village, just 50km west of Qandala town in Bari region, reports said.
Posted by: Steve White || 12/05/2016 00:00 || Comments || Link || E-Mail|| [307 views] Top|| File under: al-Shabaab
Africa North
Fighting begins anew in Tripoli
Violent clashes have renewed in the Libyan capital of Tripoli between rival militias as they aim to control more areas.


Renewed?


These clashes are viewed as a setback to Libya's UN-backed government of national accord which arrived in March to the capital upon the approval of some of the strongest armed factions.

The scene of burnt cars, explosives and destroyed buildings has become common in Tripoli as clashes have intensified between armed factions for more than two weeks now.

These street battles using heavy weapons worry Tripoli's residents. Meanwhile, cement and sand barriers across the city's neighborhoods hint the battles will prolong.

Clashes renewed due to disputes on controlling territories between militias from Tripoli and other extremist militias that are originally from Misrata.

Civilians and fighters have been killed as a result. According to medics, it's been difficult to transfer them to hospitals due to the heavy gunfire.

As political parties continue to exchange accusations regarding the delay in forming a cabinet to save the country, residents fear another round of clashes amid reports that some brigades are mobilizing their forces on the neighborhoods' entrances.
Posted by: badanov || 12/05/2016 00:00 || Comments || Link || E-Mail|| [292 views] Top|| File under:
Caucasus/Russia/Central Asia
Russia says it's killed Islamic State 'emir' in North Caucasus
Russia's FSB security service has said it has killed an "emir" of the Islamic State group in a raid in the volatile North Caucasus.

The FSB said in a statement that "among the neutralised bandits was the head of the Caucasus region's branch of the Islamic State, Rustam Aselderov, also known as Sheikh Abu Mohammad al-Qadari, and four of his close associates".

The FSB said 35-year-old Aselderov was involved in blasts in the southern Russian city of Volgograd which killed 34 people in 2013. He was fighting for another Caucasus insurgent group at the time. It also linked him to twin car blasts in Dagestan in 2012 that killed 14 and injured at least 120. The FSB said he also organised a foiled attack that was to take place in Moscow's Red Square on New Year's Eve in 2010 involving two female suicide bombers.

The warlord pledged allegiance to the Isis leader, Abu Bakr al-Baghdadi, in December 2014, the first major militant to do so in the Caucasus.

Aselderov previously fought with the local Caucasus Emirate insurgent group, taking over as leader of its Dagestan branch in 2012, the FSB said.

Russia in October offered a 5m roubles (£62,000) reward for information on Aselderov's whereabouts.

The FSB said a joint operation with the interior ministry had cornered Aselderov and his fighters in a private house in the city of Makhachkala, where it found "automatic weapons and a large amount of ammunition and explosives".
Posted by: Pappy || 12/05/2016 00:00 || Comments || Link || E-Mail|| [295 views] Top|| File under: Islamic State
Suicide bomber eliminated in Azerbaijan
During a special operation, carried out by Azerbaijan's State Security Service, a terrorist – Azerbaijani citizen Emin Jami, has been killed, the service said in the message. According to the message, Jami tried to detonate a suicide belt, and was eliminated.

The message said Jami was convicted in 2007 for his activities within the terrorist organization, led by Naif Al-Badavin. After Jami was released from prison earlier this year, he has been planning terror acts in Azerbaijan, the message said.
Posted by: Steve White || 12/05/2016 00:00 || Comments || Link || E-Mail|| [321 views] Top|| File under:
Europe
Dutch police arrest jihadists who planned synagogue attack
[IsraelTimes] Reports identify main suspect as 'Abdelhakim,' a man in his 40s of Moroccan descent connected to Amsterdam's Arrayan Sunni mosque.

Dutch police tossed in the slammer
Please don't kill me!
several suspects in connection with jihadists' unrealized plan to attack a synagogue in the country's capital city a year ago, a local daily revealed.

The main suspect belonging to the ring, which is connected to Amsterdam's Arrayan Sunni mosque, is a man in his 40s of Moroccan descent with a goatee and a receding hairline who possesses considerable knowledge of Islamic writings and drives a white Audi, according to a police document obtained last month by the Telegraaf daily.

The Dutch police's TCI counterterrorism unit has been monitoring the suspect for month in connection with his alleged plans to strike, with accomplices, a synagogue in southern Amsterdam last January, according to the Telegraaf report. The report said the suspect calls himself "Abdelhakim." Several

Moslem

s have been arrested on suspicion of involvement in the alleged plan.

Two right-wing Dutch

politician

s, Louis Bontes and Joram van Klaveren, last week queried the justice ministry on actions taken to protect Dutch Jews.

Separately,


...very separately. But read on dear Reader:

on Friday the Dutch daily Volkskrant reported that the country's domestic intelligence agency, the General Intelligence and Security Service, had spied in 2009 and 2010 on the far-right politician Geert Wilders over his contacts in Israel and the extent of their influence on him.


Unexpectedly -- that they reported this, not that it was done. The entire Dutch establishment seems to be anti-Israel.

Dutch media for years have suggested that Wilders, an anti-Islam populist and staunch advocate of Israel whose wife according to some reports is Jewish, is being paid by Israel or pro-Israeli groups. In 2012, Volkskrant published a caricature deemed by some critics as anti-Semitic, featuring Wilders receiving a wad of cash through a hole in a wall and saying in Hebrew: "Politely thanks."
According to Volkskrant, counterintelligence officers interviewed 37 people in connection with the probe into Wilders' ties to Israel, which is highly unusual for the security service because it involves a politician. There were "serious questions on Wilders' loyalty and possible Israeli influence on him," according to the Volkskrant, a left-leaning newspaper with an editorial attitude that is anti-Wilders and highly critical of Israel.


I note that he was never prosecuted for this, which implies they couldn't find proof of misbehaviour.

That doesn't stop Volksrant from making vile accusations. They're never inhibited the way decent people are...

The report on the alleged terrorist plot by members of the Arrayan mosque community came amid discussions on replacing the permanent police protection at some Amsterdam synagogues with a cheaper video surveillance system that is favored by the municipality.


"They're only Jews, after all, and the government has increased expenses for resettling the Syrian refugees."

The Jewish community of the Netherlands opposes the plan, citing elevated risk.
The attack allegedly planned by the main suspects and at least two suspected accomplices, who were identified in the police document only as Izzy and Ibo, was part of a larger terror plot timed to occur on the last day of 2015, the Telegraaf reported based on the leaked document.
Posted by: trailing wife || 12/05/2016 00:00 || Comments || Link || E-Mail|| [274 views] Top|| File under: Moslem Colonists
Daughter of top EU official raped and murdered in Germany - Afghan migrant admits killing
[EXPRESS.CO.UK] AN Afghan migrant has admitted the rape and murder of a medical student, who also worked voluntarily at a refugee centre.


As Slats the Full Bosomed4549 mentioned in comments yesterday.

Maria Ladenburger, the daughter of a high-ranking EU official, was returning from a party in the university city of Freiburg in Germany when she was assaulted on a cycle path.

She was raped and then drowned before her body was found in the River Dreisam.

The shocking incident happened on October 16 but details have only been released after an arrest on Friday.

The suspect, an Afghan migrant, was caught after police found DNA on a scarf near the path. The scarf reportedly belonged to Maria.

They also found a strand of hair on a nearby blackberry bush.

Officers then trawled CCTV to see find people with a similar hairstyle, which led them to the suspect.

Following his arrest the suspect, aged 17, pleaded guilty to the attack and will be sentenced next year.

However,


Caliphornia hasn't yet slid into the ocean, no matter how hard it's tried...


prosecutors say he can still change his plea and it's unknown if he has admitted raping Maria.

The unnamed migrant arrived in Germany last year as an unaccompanied minor and lived with a local family in the city.

Ms Ladenburger reportedly worked in her spare time helping out in refugee homes in Freiburg. But it is unclear whether she ever met her murderer before he took her life.

The dead girl's father is Dr. Clemens Ladenburger, a lawyer who works as the right hand man to the legal director of the European Commission.


But Dieter Salomon, the mayor of Freiburg warned people not to "apply perpetrator background for sweeping judgements, but to view it as an isolated incident".

However,


Caliphornia hasn't yet slid into the ocean, no matter how hard it's tried...


police are also investigating whether the murder of Maria is linked to another killing just a month later. Carolin Gruber was sexually assaulted and murdered in an attack at the same spot. The 27-year-old was found in woodland elsewhere in the city on Novermber 10.Crime among unaccompanied male refugee has in general been on the rise of late. In picturesque Garmisch-Partenkirchen the mayor recently wrote to Bavarian state authorities pleading for help in dealing with them at a hostel, while a nationwide alcohol ban has been imposed at all their accommodation centres.
Posted by: Fred || 12/05/2016 00:00 || Comments || Link || E-Mail|| [729 views] Top|| File under: Moslem Colonists
War On Denmark's Streets: Migrant Chaos Sparks Clashes Between Police And protestors
[EXPRESS.CO.UK] Police scrambled to contain confrontations between the "Patriotic Europeans Against the Islamisation of the West" group, PEGIDA, and pro-immigration counter-protestors.

A video of the dramatic encounter caputures the moment where riot police form ranks to stop pro-immigration protestors reaching the nationalist group, founded in 2014. The open-borders hooligans – who held banners saying "make racists afraid again" – set bins and pieces of wood ablaze and lit a bonfire in the middle of the road before physically barging the police.

Bizarrely, one protestor dressed as Santa Claus held a sign saying "Santa says no to racists".

Police had to extinguish a fire and unblock the roads. The protestors also set fire to litter and containers.

Riot squads prevented the two protest groups – held at different parts of the city – from meeting.

Officials confirmed 11 people were arrested but police refused to say what group they were from. Police spokesman Rasmus Skovsgaard said arrests were made for vandalism and violations of public order, as well as one case of violence against a public official.

As many as 100 people attended the pro-immigration rally, the spokesman added, with no information an the number of people at the PEGIDA protest.

PEGIDA was founded in 2014 by German national Lutz Bachmann. The movement aims to resist and oppose Islamic extremism and calls for stronger enforcement of laws to curb immigration.
Posted by: Fred || 12/05/2016 00:00 || Comments || Link || E-Mail|| [338 views] Top|| File under: Moslem Colonists
India-Pakistan
12 militants die in Khyber airstrikes
KHYBER AGENCY - At least 12 suspected militants were killed and several others injured in airstrikes carried out by PAF jet fighters in Rajgal in the Koki Khel area of Jamrud in Khyber Agency on Sunday.

Official sources said that the fighter planes targeted hideouts of Tehreek-e-Taliban Pakistan and Bara-based defunct outfit Laskar-e-Islam.

Resultantly, 12 suspected militants were killed and several others sustained injuries. The casualties could be confirmed independently due to the area being inaccessible to the media.

In 2014, the army launched a major operation in other parts of FATA including North and South Waziristan against insurgents who routinely attacked government officials and civilians.

Few days back, four heavily-armed suicide bombers attacked a military facility in Mohmand Agency and killed two soldiers, but failed to storm a busy mosque inside. A splinter group of the Pakistani Taliban, Tehreek-e-Taliban Pakistan Jamaat-ur-Ahrar (TTP-JA), claimed responsibility for the attack on Ghalani Camp in Mohmand Agency.

Two of the attackers were shot dead and two detonated their explosive vests, preventing a "huge disaster", the army said.
Posted by: badanov || 12/05/2016 00:00 || Comments || Link || E-Mail|| [290 views] Top|| File under: TTP
Iraq
Salahuddin Kombat Kourier
Iraqi forces capture 2 villages in Sharqat

Nineveh (IraqiNews.com) 'We Are Coming, Nineveh' Operation Command announced on Sunday liberating two villages in Sharqat district, in northern Salahuddin. Also, the forces raised Iraqi flag over the buildings of the two villages.

Commander of the Operations, Lieutenant General Abdel Amir Yarallah, said in a press statement, "Troops of Salahuddin Operations and the army's 60th brigade, managed to liberate the villages of Jadida and al-Nahiya al-Kubra, in Sharqat district, in northern Salahuddin province."

"Moreover, security forces raised Iraqi flag over the buildings of the two villages, as well as inflicting heavy human and material losses on the enemy," Yarallah added.

"The [security] forces are also advancing to liberate the remaining areas in the district," Yarallah explained.

In 29 November 2016, Salahuddin Operations Command announced liberating the villages of Shayal al-Abli and Shayal al-Imam in Sharqat district.

Iraqi forces capture Sahl al-Madeef

Salahuddin (IraqiNews.com) Security forces managed to free the village of Sahl al-Madeef in Sharqat district, in northern Salahuddin, Lieutenant General Abdel Amir Yarallah announced on Sunday.

Yarallah, Commander of 'We Are Coming, Nineveh' Operations, said that troops of Salahuddin Operations and the army's 60 brigade liberated Sahl al-Madeef village.

Security forces also raised Iraqi flag over the village's building. In addition, they inflict heavy human and material losses on the enemy, Yarallah added.

Furthermore, [security] forces are advancing to liberate the remaining areas in the district," Yarallah explained.

In 29 November 2016, Salahuddin Operations Command announced liberating the villages of Shayal al-Abli and Shayal al-Imam in Sharqat district.

Posted by: badanov || 12/05/2016 00:00 || Comments || Link || E-Mail|| [287 views] Top|| File under: Islamic State
2 explosive vest seized in Diyala
Diyala (IraqiNews.com) Commander of Tigris Operations, Major General Mazhar al-Ezzawi announced seizing two explosive vests in an operation near Baqubah.

Ezzawi said in a press statement, "Security forces from Tigris Operations managed to seize two explosive vets ready for detonation, in a military operation on a hideout near Baqubah."

"The operation was carried out based on accurate intelligence information," Ezzawi explained. "The [Tigris] Operation managed to foil several terrorist plans during the previous months to weaken stability and security in different areas of Diyala," Ezzawi added.

Tigris Operations announced seizing many explosive vests in different areas of Diyala in the last months during different military operations.

Posted by: badanov || 12/05/2016 00:00 || Comments || Link || E-Mail|| [265 views] Top|| File under: Islamic State
Mosul Offensive News
Fotos showed bombed out Mosul bridges

Nineveh (IraqiNews.com) Aerial view photos have show damage dealt to the five bridges connecting the east and west banks of Tigris River in Mosul by US-led aircraft.

The images, posted by the US-based think-tank, Stratfor, show the damage sustained by the bridges in operations seeking to close in on Islamic State militants in the east, where Iraqi troops have been advancing and clearing villages from the militant group since the launch of their major operation mid October.

Commanders at the US-spearheaded Global Coalition to Counter ISIL have recently clarified that airstrikes against the bridges were aimed at rendering them unusable, rather than to completely demolish them.

There are, however, fears that the damage could hinder attempts by civilians in the city to flee from ISIS's grip, especially with estimates noting that more than one million civilians are currently within the group's hold to use them as future human shields.

Iraqi militia drives back ISIS attack in Tal Afar

Nineveh (IraqiNews.com) Badr Organization said Sunday its fighters held off an attack by Islamic State militants near the strategic Tal Afar airport in Mosul.

The militia, fighting under the flag of the broader al-Hashd al-Shaabi, said in a statement that a brigade from the militia "fought off an attack by ISIS on the village of Ein al-Hossan near Tal Afar airport," adding that the forces seized 8 Hummer vehicles, a bulldozer and belonging to the extremist group, and detonated a booby-trapped car.

Al-Hashd al-Shaabi recaptured the strategic airport of Tal Afar last month, celebrating the takeover as a major step towards besieging the ISIS stronghold town, encircling the militants inside Iraq and cutting their supply and escape routes with Syria.

Iraqi government forces, backed by volunteer militias and US-led international troops have been on a wide-scale campaign to clear Mosul from Islamic State militants since mid October. Government and militia commanders have said that operations succeeded in largely isolating Nineveh from the rest of Iraqi provinces.

Iraqi forces destroy 2 ISIS vehicles

Nineveh (IraqiNews.com) An Officer at Nineveh Operations Command announced on Sunday, that security forces detonated two booby-trapped vehicles belonging to the Islamic State group, in eastern Mosul.

Captain Iyad Ziad said in a press statement, "Iraqi army forces managed to detonate two booby-trapped vehicles belonging to the Islamic State extremist group in al-Bakr area, in eastern the province."

"Iraqi forces intensified their presence in liberated neighborhoods to prevent the ISIS militants from sneaking into these areas," Ziad added.

In a related context, nearly 25 civilians, mostly women and children, were killed, while 80 others were wounded in the last few hours by rockets shelling launched by the ISIS on the areas of al-Zohour, al-Akhaa, al-Bakr, al-Qadisiyah, al-Tahrir, al-Mharebeen, al-Zahraa and al-Jame'a, in eastern Mosul.
Posted by: badanov || 12/05/2016 00:00 || Comments || Link || E-Mail|| [305 views] Top|| File under: Islamic State
Anbar Antics


2 suicide bombers dispatched near Ramadi

Anbar (IraqiNews.com) Iraqi army commanders said forces killed two Islamic State suicide bombers in Anbar while the group claimed 20 deaths among the military troops.

The army's 7th division said the attackers sneaked into a military outpost on Beiji-Haditha road , west of Ramadi.

"A sentry force managed to kill the suiciders and detonate the explosive belts before they could make it to the facility," said the division's commander, Nuaman al-Zawbai. "That did not leave material or human losses among the forces," he added.

However, ISIS-run news agency, Amaq, said the attackers did enter the facility, engaged with the troops and blew up themselves, leaving more than 20 soldiers dead and some army vehicles destroyed.

ISIS is reportedly confining thousands of civilians in Annah and Rawa as potential human shields while preparations are still underway for an offensive by government and tribal forces against the group there. Security and tribal militias occasionally fight back attacks by ISIS on their locations in the province.
Posted by: badanov || 12/05/2016 00:00 || Comments || Link || E-Mail|| [263 views] Top|| File under: Islamic State
Baghdad Bomb and Bullet Bulletin: 2 die


2 die in bombing attack in Saba al Bour

Baghdad (IraqiNews.com) Two civilians were killed and seven others were wounded on Sunday when an IED exploded north of the capital, according to security sources.

The bomb was planted on the side of a main road in Saba al-Bour, north of Baghdad.

Baghdad recurrently witnesses suicide bombings and booby-trap explosions, The violence surged with Islamic State militants taking over large areas of the country.

On Friday, the United Nations Assistance Mission in Iraq (UNAMI) said violence during November claimed the lives of 926 civilians and wounded 930 people.

Since 2014, violence surged in Iraq with the Islamic State militants taking over wide areas of the country, and the United Nations said earlier this month that 58000 people died since then.

Observers believe ISIS have begun to target several areas across Iraq to divert security focus on Mosul, where the group fights to defend its last bastion in Iraq under the brunt of continuous advancements by Iraqi government and popular troops.

Posted by: badanov || 12/05/2016 00:00 || Comments || Link || E-Mail|| [282 views] Top|| File under:
Israel-Palestine-Jordan
Four Gazans killed in 'flooded' tunnel to Egypt
[IsraelTimes] Bodies of Paleostinians found after the Egyptian army filled the tunnel with water, leading to its collapse.

Four Paleostinians have been found dead in a smuggling tunnel linking the

Gazoo

Strip to Egypt's Sinai Peninsula, local officials said Sunday, accusing the Egyptian military of flooding it.

The four men aged 22 to 45 "were found dead after the tunnel they were working in was flooded nine days ago by the Egyptian army," local authorities in the Gazook city of Rafah near Egypt's border said in a statement.


Consequences. And the deaths of the Hamasniks, too.

Earlier Sunday it had been reported that two bodies had been found, while another two Paleostinian men remained missing.

The report did not say if the men belonged to the terrorist group

Hamas, a contraction of the Arabic words for "frothing at the mouth",

, which rules the

Gazoo

Strip, or to one of the numerous other armed factions that operate there.

Egypt has not confirmed the information, though it has destroyed hundreds of tunnels in the area, alleging they are used to transport arms and

Lion of Islam

s.

In recent months, at least 20 Gazooks have died in tunnel collapses, most of them reportedly members of the Izz ad-Din al-Qassam Brigades, the military wing of Hamas, and there have been dozen of such cases since the beginning of the year.
Meanwhile,


...back at the laboratory, Igor and Oleg were discussing what the quickest way might be to deal with the monster...


Paleostinian sources in

Gazoo

reported that

Hamas, a contraction of the Arabic words for "frothing at the mouth",

Civilian Defense drills are taking place in the

Gazoo

Strip, with the

gang

launching rockets toward the sea in the morning.

Also Sunday morning, Israeli naval boats fired shots in the direction of Paleostinian fishermen while sailing off of the coast of

Gazoo

city this morning before they returned to

Gazoo

.

A few hours later, the navy fired warning shots toward another boat, which ignored the shots, leading to the detainment of two fisherman and seizure of their boat.
Posted by: trailing wife || 12/05/2016 00:00 || Comments || Link || E-Mail|| [581 views] Top|| File under: Hamas
Syria-Lebanon-Iran
Syrian Army Regains Full Control Over Al-Tall City
[al-Manar] The Syrian army regained full control over Al-Tall city in the Damascus province, the Russian Defense Ministry stated on Sunday.

"The city of Al-Tall in the Damascus province which had a pre-war population of over 60 thousand, fell under full control of the Syrian Armed Forces," the Russian Defense ministry said.

The area was previously held by the Nusra Front militant group, an al-Qaeda affiliate outlawed as a terrorist organization in many countries, including Syria and Russia.

Moreover, over 500 terrorists from Jabhat Fatah al Sham (former al-Nusra Front), 1,500 members of their families, have been moved out of the Syrian city of Al-Tall to Idbib.

"The opposition militants took advantage of the amnesty, announced by the President of Syria. They stopped fighting and through negotiations expressed the desire to flee [from Al-Tall] to Idlib. Before the departure, they handed the government forces all their heavy weapons, as well as over 200 units of small arms and ammunition," the Russian Defense Ministry said.

Over past week more than 2,500 militants in various regions of Syria have been granted amnesty, the Russian Defense Ministry added.
Posted by: badanov || 12/05/2016 00:00 || Comments || Link || E-Mail|| [576 views] Top|| File under: Govt of Syria
Kurd forces storm key ISIS stronghold in Hasakah
Hasakah – Kurdish forces of the People's Protection Units (YPG) launched on Sunday a major offensive on the ISIS-held town of Margada in Syria's northeastern Hasakah Governorate.

The Kurdish units hit ISIS headquarters in Margada with mortar fire and heavy artillery, causing casualties in ISIS ranks.

"Daesh has suffered heavy losses in manpower and equipment under heavy blows by the YPG," Kurdish officer Salah Osman told ARA News, using another acronym for ISIS.

The operation comes in response to an ISIS-led attack on YPG defenses in southern Hasakah.

"Earlier in the day, ISIS militants launched a mortar attack on the YPG security checkpoints in the towns of Kashkash and Fadghami, in the southern countryside of Hasakah, causing several injuries in YPG ranks," media activist Payman Mirkhan told ARA News. "The Kurdish forces responded by bombing Margada in one of the fiercest offensives against ISIS headquarters there."

The town of Margada is the last ISIS stronghold in Hasakah. It is located on the administrative border between Hasakah and Deir ez-Zor.

Islamic State militants have been trying to fortify Margada in order to protect their headquarters there. The group has dug trenches in the vicinity of Margada. "Islamic State members have dug a trench around the northern part of Margada. The project is expected to proceed and cover the town's suburbs from all sides," Azzam Khallawi, a local media activist, told ARA News.

The group has also planted dozens of landmines in the vicinity of Margada in a bid to impede the advance of the YPG and allied Syrian Democratic Forces (SDF).

"We are already aware of those tactics by this terrorist group," an SDF spokesman told ARA News. "ISIS believes […] fortifications could prevent our forces from retaking Margada but we assure them that we're prepared for any scenario."

ISIS launched a similar project in November 2015, fortifying its headquarters and digging trenches near al-Hawl. However, the project was ultimately unsuccessful as ISIS was driven from the border town by US-backed SDF fighters.

The Kurdish-led Syrian Democratic Forces had driven ISIS out of the strategic Shaddadi city in southern Hasakah last February. The progress came after the SDF units cut off a main ISIS supply route near Syria's northeastern border with Iraq.

"Our next target is Margada. Our operations will continue until we regain the entire region from ISIS," SDF official spokesman Talal Silo told ARA News in an earlier interview.

Furthermore, the SDF alliance had seized control of a key gas facility and main financial resource for the Islamic State in Hasakah. The western-backed forces regained control of the Jibisa gas facility, located about 12km east of Shaddadi city.

The facility had been used by ISIS for nearly two years as a source to fund its operations. Informed sources told ARA News that ISIS used to produce 5,000 gas cylinders a day in Jibisa to be sold at the black-market. Jibisa gas facility is considered one of the main gas facilities in northern Syria for its huge production that has been feeding power stations in central Syria. The facility was run by some 500 workers, including specialized engineers, technicians and workers.

The SDF, which includes Kurdish, Arab and Christian units, had earlier liberated more than 255 towns and villages from ISIS militants on the border with Iraq.
Posted by: badanov || 12/05/2016 00:00 || Comments || Link || E-Mail|| [321 views] Top|| File under: Islamic State
Russian airstrikes hit targets in Idlib
[ARANews] Idlib – Russian warplanes on Sunday launched several airstrikes on Syria's northwestern Idlib Governorate, killing and wounding dozens of people, activists reported.

At least 44 civilians were killed and dozens of others wounded in the airstrikes, which targeted rebel-held populated areas in Idlib.

The Russian airstrikes reportedly hit the towns of Kafr Nabal and Maarat al-Numan.

"Kafr Nabal was hit by four airstrikes. At least 21 civilians were killed, including children," local media activist Hassan al-Omari told ARA News, adding that more than 30 others were injured in the Russian strikes on Sunday evening.

The air raids targeted a crowded marketplace and a residential complex in the town.

"Rescue teams are still searching for survivors under the rubble," al-Omari reported.

In Maarat al-Numan, dozens of casualties were reported after Russian fighter jets hit the town with some six airstrikes.

"So far dead bodies of 23 victims were pulled from under the rubble," human rights activist Ahad al-Khalil told ARA News in Maarat al-Numan.

"Also, dozens of civilians were injured in the air raids. They were immediately moved to a field hospital for treatment," the source reported.

Russia, a key supporter to the regime of President Bashar al-Assad, began a military intervention in in Syria in September 2015, unde rthe pretext of fighting terrorist groups.

Russian Defence Minister Sergei Shoigu said in November that their forces had begun a "major operation" targeting rebel-controlled areas in Homs and Idlib.

Arab News sez the death toll is 46
BEIRUT, Lebanon: At least 46 people were killed in suspected Russian air strikes on several areas of Idlib province in northwest Syria on Sunday, the Syrian Observatory for Human Rights said.

The Britain-based monitor said those killed in the strikes, on three locations in the province, were mostly civilians.

The Observatory says it determines whose planes carried out raids according to their type, location, flight patterns and the munitions involved.

The toll included 26 civilians, among them three children, killed in the town of Kafr Nabal, and another 18 people who were killed in the town of Maaret Al-Numan.

In Kafr Nabal, an eyewitness told AFP that warplanes carried out several strikes.

"Six strikes hit houses and a crowded local market," Hossam Hosber said.

In Maaret Al-Numan, an AFP photographer saw local residents and White Helmets rescue workers trying to reach survivors in the rubble at a vegetable market hit in a strike.

The Observatory said most of those killed in Maaret Al-Numan were civilians, but that the identities of four of the dead were still being confirmed.

The monitor also reported two additional deaths, one in an earlier strike on Maaret Al-Numan and another in Al-Naqir, also in Idlib.

And it said six civilians, four of them children, had been killed in a government barrel bomb attack on the town of Al-Tamanah in the south of Idlib.

Russia began a military intervention in support of President Bashar Assad's government in September 2015, and says it is targeting "terrorists."

It has dismissed reports of civilian casualties in its strikes and says it only target militants.

In November, Defense Minister Sergei Shoigu said Russian forces had begun a "major operation" targeting Idlib and Homs provinces.

Idlib province is mostly controlled by a powerful rebel alliance known as the Army of Conquest, which groups Islamist factions with jihadists of Fateh Al-Sham Front, formerly Al-Qaeda's Syrian affiliate.

Most of Homs province is controlled by the Syrian government, but small parts of the countryside in the region are held by a range of rebel groups.

More than 300,000 people have been killed in Syria since the country's conflict began in March 2011.
Posted by: badanov || 12/05/2016 00:00 || Comments || Link || E-Mail|| [327 views] Top|| File under:
US Warbirds step up air campaign in Syria
[ARANews] Duhok – The US-led coalition has stepped up its air campaign against the Islamic State (ISIS) radical group in Syria and Iraq, targeting the group's major strongholds, officials said on Sunday.

The coalition has launched a new wave of heavy airstrikes in the past 24 hours, bombing ISIS command centres, resources and tactical units.

In Syria, the coalition strikes destroyed three oil wellheads in the ISIS-held city of Al-Bukamal, an ISIS command and control node in Raqqa, two ISIS tactical units in Ayn Issa, and an oil tanker truck and an oil wellhead in ISIS-held areas in Deir ez-Zor Governorate.

In Iraq, the coalition air raids destroyed five ISIS-held buildings and disabled a bridge near Hawija, beside destroying two ISIS tactical units and an explosives factory near Mosul, and an ISIS vehicle bomb factory near Rawah.

The coalition said in a statement on Sunday that attack, bomber and fighter jets have participated in the strikes.
Posted by: badanov || 12/05/2016 00:00 || Comments || Link || E-Mail|| [296 views] Top|| File under: Islamic State
Terror Networks
The Beatings Will Continue: Iraqi and Syrian Editions


500 refugees fear return to Diyala

Diyala (IraqiNews.com) Five-hundred refugee families in Diyala are wary of returning home due to past blood feuds as old as ten years, according to a local source.

"A tribal blood feud dating back to 2006 is preventing 500 refugee families from returning home in Khailaniya (47 km northeast of Baqubah)," Alsumaria News quoted the source as saying, on condition of anonymity.

"Government, political, tribal and security leaderships have made tremendous efforts for months to resolve the tribal feud and return the displaced families home after they had spent more than two years at refugee camps in Khanqin (105 km northeast of Baqubah), where they live in miserable conditions."

Violence between 2006 and 2008, as well as that which erupted with the rise of the Islamic State in 2014, ignited bitter tribal feuds at some regions, especially in Diyala's town of Maqdadiah.

Hundreds of thousands of refugees have been displaced since ISIS took over several provinces in Iraq in 2014. The United Nations has recorded at least 73000 refugees from the city of Mosul alone as Iraqi troops continue six-week-old operations to liberate the city from the extremist group.

Mosul hospital unable to admit more civilians

Nineveh (IraqiNews.com) The only field hospital erected by Iraqi government troops in Mosul has become unable to admit more injured civilians as Islamic State militants continue to shell areas they have lost to the advancing troops, Anadolu Agency reported.

According to doctors, the hurdle coincides with inability by Iraqi forces to storm several districts of Mosul as militants rely on booby-traps, snipers to heold off the troops, and a network of underground tunnels to facilitate their movement.

Mohamed al-Sawwas, a doctor at the makeshift facility in the town of Kokajli, was quoted by Anadolu Agency as saying that ISIS has been "relentlessly" bombarding densely-populated recaptured areas with mortar and artillery missiles.

He revealed that the hospital has become "unable to admit more injured persons after they reached 80 cases in a few hours late Saturday," noting that many of those are suffering "very serious" wounds.

According to Sawas, "The hospital has run out of medical appliances, such as sterilizers and first-aid medicine," which made medical workers helpless with cases that require medium or high-risk surgeries.

The United Nations and other refugee assistance bodies have recently warned that refugees from Mosul continue to suffer difficult living conditions that exacerbated with rainfalls at al-Khazir and Hassan Sham camps near Mosul. Food and water shortages are also biting people who remain in the city, with the main water pipe feeding the city damaged in battles, coupled with electricity cuts.

Iyad Rafed, a member of the Iraqi Red Crescent Society, was quoted on Saturday as saying that refugees started to set up sand barriers to prevent water from seeping into their tents.

ISIS executes prisoner in Damascus

[ARA News] Damascus – Islamic State's (ISIS) jihadists on Sunday executed a Syrian rebel fighter in the Qalamoun District in Damascus suburb.

The fighter was captured during clashes between ISIS and Syrian rebel groups in Qalamoun.

Ahmed Abdulkarim al-Hayik, a fighter of the Free Syrian Army (FSA), was executed by ISIS militants on charges of 'fighting against the Caliphate'.

"Al-Hayik was a member of the Ahmad Alabdo Battalion of the FSA. The battalion has been in fight with ISIS militants in the district for months," local media activist Wassim al-Doghmush told ARA News.

"By executing al-Hayik, ISIS tried to send a massage to the FSA factions that it's still in control of major parts of the Qalamoun area and is capable of imposing its version of the Sharia law," Doghmush said.

ISIS lure Raqqa civilians into ranks with food rations

[Al Arabiya] ISIS in Syria's Raqqa province have declared amnesty for those who are spying on the extremist group and turn themselves in, the Syrian Observatory for Human Rights reported on Saturday, according to activists.

Activists spoke about ISIS's attempt to seduce and lure civilians migrating from the northern part of Raqqa towards the occupied area by granting housing and salaries as well as food rations and electricity in return for their sons joining the militant group.

Earlier in November, a military operation launched under the name of "the wrath of the Euphrates" by the Syrian democratic forces in an effort to expel ISIS from its main stronghold in Syria. The battles have caused the displacement of more than five thousand people during the first few days, who passed from Ain Issa through a private passage monitored by the Syrian Democratic Forces, according to the operation's spokeswoman in an interview to Agence-France Presse on November 10.

The SDF gained control of the dozens of villages and farms in early November, and is now 30 km from the city of Raqqa, according to the spokeswoman confirmed.

ISIS targeting civilians in Mosul's al-Qadisiyah

[Al Arabiya] Sources close to Al Arabiya reported the deaths of dozens of civilians at the hand of an ISIS booby-trapped tanker that exploded on Saturday, in the newly-liberated Qadisiyah neighborhood east of Mosul.

Media sources indicated that the bomber driving a booby-trapped tanker blew himself up in the morning in the Qadisiyah neighborhood, killing at least 24 and wounding dozens more, including women and children. The sources added that the militant group targeted the civilian residents of the neighborhood for their cooperation with anti-terrorism forces.

Amid an imminent final military push to boot ISIS out of Mosul and the elation its residence for the deposition of the notorious militants, some are alarmed and expressed their skepticism and fear of likely violations and abuse by Iraqi military following its integration with the Shiite-led Popular Mobilization Units.

Iraqi Prime Minister, Haider al Abadi, announced in a statement published Friday, that the decisive battle against ISIS is looming soon, emphasizing that Iraqi army is advancing from all axis to restore Mosul. As the military offensive to drive out ISIS mount, more people are forced to flee the area, prompting the UN and aid agencies to warn of a humanitarian crisis, especially as winter increases the suffering of the displaced people living in refugee camps.
Posted by: badanov || 12/05/2016 00:00 || Comments || Link || E-Mail|| [269 views] Top|| File under: Islamic State
Who's in the News
21
[untagged]
11
Islamic State
6
Govt of Pakistan
4
Moslem Colonists
2
Govt of Iran
2
TTP
2
al-Shabaab
1
Fatah
1
Govt of Syria
1
Hamas
1
Taliban
1
Abu Sayyaf
1
Commies
1
al-Qaeda
Bookmark
E-Mail Me
The Classics
The O Club
Rantburg Store
Comments Spam
The Bloids
The Never-ending Story
Thugburg
RSS Links
Gulf War I
The Way We Were
Bio
Merry-Go-Blog
Hair Through the Ages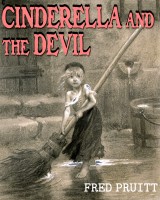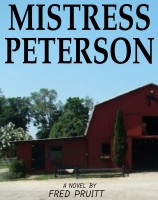 On Sale now!


A multi-volume chronology and reference guide set detailing three years of the Mexican Drug War between 2010 and 2012.

Rantburg.com and borderlandbeat.com correspondent and author Chris Covert presents his first non-fiction work detailing the drug and gang related violence in Mexico.

Chris gives us Mexican press dispatches of drug and gang war violence over three years, presented in a multi volume set intended to chronicle the death, violence and mayhem which has dominated Mexico for six years.
Click here for more information


Meet the Mods
In no particular order...


Steve White
Seafarious
Pappy
lotp
Scooter McGruder
john frum
tu3031
badanov
sherry
ryuge
GolfBravoUSMC
Bright Pebbles
trailing wife
Gloria
Fred
Besoeker
Glenmore
Frank G
3dc
Skidmark
Alaska Paul



Better than the average link...



Rantburg was assembled from recycled algorithms in the United States of America. No trees were destroyed in the production of this weblog. We did hurt some, though. Sorry.
54.198.55.167