-War on Police-
1 officer killed, 1 injured in SW Georgia shooting; suspect ID'd
[AJC] One officer was killed and another

was maimed

in a shooting in Americus on Wednesday morning, Channel 2 Action News reported.

The suspect was identified as Minguell Kennedy Lembrick, according to the Albany police's Facebook page.

As a precaution, the Georgia Southwestern State University campus was placed on lockdown, officials said. The shooting happened at the Country Club Estates apartments about 10:15 a.m.

The shooter is on the loose and a manhunt is underway, GBI spokeswoman Nelly Miles said. The agency is investigating.

One officer was from Americus police, and one was from Georgia Southwestern police, the Albany Herald reported. It is not known which officer was killed. Both suffered head wounds, Channel 2 reported.
Posted by: Fred || 12/08/2016 00:00 || Comments || Link || E-Mail|| [498 views] Top|| File under:
Afghanistan
14 Tali Turbans die in separate airstrikes
At least 14 anti-government armed militants were killed in separate airstrikes conducted by the Afghan Air Force in northern and southeastern parts of the country, the Ministry of Defense (MoD) said Wednesday.

At least 7 of the militants were killed during airstrikes in northern Kunduz province targeting militants in Hakim Bai and Bagh Sherkat villages, MoD said.

The Ministry further added that 7 more were killed in separate airstrike conducted in Zurmat district of Paktika province.
According to MoD, at least three Taliban militants were also wounded in the raids.

The anti-government armed militant groups including the Taliban insurgents have not commented regarding the reports so far.

Both Kunduz and Paktika provinces are among the relatively volatile provinces where the Taliban insurgents and militants belonging to other militant groups are actively operating in a number of its districts.

The insurgents belonging to the notorious Haqqani terrorist network are active in some districts of Paktika province.

The latest airstrikes came as the Afghan National Defense and Security Forces (ANDSF) have launched new operations to counter the threats posed by the militant groups.

The new operations were launched amid ongoing annual offensive of the Afghan forces being conducted under the name of 'Shafaq' to eliminate the top leaders of the militants.

Posted by: badanov || 12/08/2016 00:00 || Comments || Link || E-Mail|| [264 views] Top|| File under: Taliban
Africa Horn
Iranians accused of filming office of Kenya's president
The continuing saga of the Iranian Quds Force spies caught in lawyer drag.
[Ynet] A Kenyan prosecutor says two Iranian nationals and a Kenyan accused of collecting information to facilitate a terrorist act after allegedly being found with video footage of the Israeli embassy also had filmed the office of Kenya's president.

Duncan Ondimu on Tuesday argued against granting bail to the two Iranians, saying they had filmed restricted government sites.

The two were incarcerated
Into the paddy wagon wit' yez!
a week ago. Iran says they are lawyers and were in Kenya representing two other Iranians incarcerated
Yez got nuttin' on me, coppers! Nuttin'!
for 15 years for terrorism.

Posted by: trailing wife || 12/08/2016 00:00 || Comments || Link || E-Mail|| [329 views] Top|| File under: Govt of Iran
Africa North
Suspected Islamist militants free 93 prisoners in central Mali
[Ynet] Suspected Islamist

Death Eaters

freed 93 prisoners during an attack on a jail in the central Mali town of Niono early on Tuesday, officials said.

The prison break was the second of its kind in recent weeks in Mali, where

myrmidon

groups based in the desert north have extended their campaign into central and southern regions.

Five

gunnies

attacked the jail at around 0115 GMT, injuring two guards, the Ministry of Security said.

Ninety prisoners remained

on the lam

on Tuesday afternoon after three were captured. The army was deployed in pursuit.


Fog of war uncertainty: a reporter can either know the number of miscreants or the number of black-hearted beneficiaries of their actions, but not both. Herewith another article from Ynet:

A military

front man

says a dozen

gunnies

on

cycle of violence

s have attacked a prison in central Mali, freeing prisoners and leaving at least one person dead.

Col. Souleymane Maiga says the attack late Monday took place near the town of Niono in the Segou region. A guard was killed and an unknown number of prisoners fled.

There was no immediate claim of responsibility for the attack, but it bore similarities to other attacks launched by al-Qaeda-linked jihadists in the region.

Jihadists have long operated in northern Mali and have been increasingly active farther south over the past year.
Suspected Jihadists Storm Mali Prison, Free at Least 47 Inmates

Suspected jihadists stormed a prison in central Mali and freed at least 47 inmates including a jihadist fighter, injuring two guards during the assault, security sources said Tuesday.

"The suspected jihadists attacked a prison with heavy weapons on Monday night in the town of Niono, in the center of Mali, where they freed around 50 inmates and injured two guards," said an official in the town around 350 kilometers (220 miles) north east of the capital Bamako. "(The attackers) seriously injured two members of the national guard before freeing at least 47 prisoners, one of whom was a jihadist fighter."

The details were also confirmed by two police sources in the region.

"Some of the jihadists wore military uniforms, others traditional robes. They shouted 'Allahu Akbar' (God is Greatest). They were very well informed. They knew exactly where to find their fellow fighter who was tossed in the slammer
Book 'im, Mahmoud!
recently," said one of the police sources. Reinforcements deployed "to secure the town" arrived Tuesday, the source added.

The attackers were seen close to the prison three weeks earlier, an elected local official said without giving further details.
Posted by: trailing wife || 12/08/2016 00:00 || Comments || Link || E-Mail|| [280 views] Top|| File under:
ISIS troops get the hell out of Dodge Sirte
Cairo- Despite claims on securing the final group of buildings formerly occupied by ISIS hardliners in the Libyan city of Sirte, Government National Accord military leaders and forces said yesterday said that the announcement of officially liberating the city may be up for delay.


The announcement would be put off for some time until mine fields and booby planted by the extremist organization are neutralized and defused.

Libyan forces backed by U.S. air strikes had made advances against the Sirte ISIS holdout after a near seven-month battle for the militant group's former North African stronghold.

The Special Representative of the Secretary General for Libya, Martin Kobler, stressed to the Security Council the need to tackle outstanding political questions, noting a path forward should consist of inclusive, peaceful dialogue, and never military escalation. "The only alternative to the Libyan Political Agreement is chaos," he said. In Benghazi, the Libyan National Army continues to make progress, taking area after area, he added.

United States Deputy Spokesperson Mark Toner expressed growing concerns for the escalation of violence among street militias in Tripoli, and urged all warring parties to answer to the GNA's call for ceasefire.

"First of all, Libya. The United States expresses its deep concern over the escalation of violence between armed groups in Tripoli and calls on all the parties to immediately heed the Government of National Accord's appeal to cease fighting. We urge all parties to de-escalate tensions in the capital and respect the terms of the Libyan political agreement, including security arrangements for the withdrawal of armed groups from Libyan cities and their replacement with government army and police units."

" We reiterate our support – our strong support for Prime Minister Fayiz al-Saraj and the GNA and for the quick restoration of order and security for the people of Libya," said Toner.

That would be the first official U.S. statement shedding light on fierce clashes renewing lately in Tripoli, Libya's capital. Tripoli is in a deteriorating and shaky state, Libya Spokesperson Omar Homaydan told Asharq Al-Awsat.

National Salvation Government of Libya Prime Minister, Khalifa al-Ghawil had inspected the areas that recently went under militia attacks.

Ghawil refuses to recognize Sarraj's GNA, and has been seeking a political agreement with Libya's eastern Tobruk government. More so, Ghawil announced forming an evaluation committee that would monitor human loss and pursue the legal proceedings necessary to do right by victims of the attack.

Advisor Aguila Saleh Issa, Libyan Head of the House of Representatives, had met for the first time with a delegation from Ghawil's administration—Tripoli's parliamentary spokesperson Homaydan later said that the unique meeting amounted to nothing.
Posted by: badanov || 12/08/2016 00:00 || Comments || Link || E-Mail|| [291 views] Top|| File under: Islamic State
Fresh clashes erupt in Libya's oil crescent region
[Libya Observer] A coalition of Ibrahim Jodran's so-called Petroleum Facilities Guard, Defend Benghazi Brigades led by Brigadier General Mustafa al-Sharkasi and armed brigades loyal to Defense Ministry of UN-proposed government launched a military operation on Wednesday to retake oil ports in the oil crescent region from Dignity Operation.

The Oil Ports and Fields Liberation Room of UN-proposed government said in a statement the operation aims to uproot the mercenaries, hired by Dignity Operation to seize the ports. However,


the hip bone's connected to the leg bone...


the Presidential Council of the government issued a statement disavowing the military escalation in the oil crescent region, stressing that it has not ordered any forces to assault those districts.

Dignity Operation took control of Brega, Zuwetina, Sidra and Ras Lanouf oil terminals last September with the help of rebel groups from Sudan and Chad.

Earlier today, coalition forces captured Ben Jawad and Nawfaliya towns and forced Dignity Operation

holy warriors

to retreat to Sidra oil terminal.

Hours later, they managed to push Dignity Operation

holy warriors

out of the port, but they retreated later in the day due to the intensified Arclight airstrikes by Dignity Operation.
Posted by: Fred || 12/08/2016 00:00 || Comments || Link || E-Mail|| [301 views] Top|| File under: Arab Spring
Presidency Council forces take Ben Jawad and Nufliya from LNA
[Libya Herald] A military grouping said to be under the command of the Presideency Council's acting defence minister Al-Mahdi Al-Barghathi and Ibrahim Jadhran are reported to have taken the small towns of Nufliya and Ben Jawad east of Sirte from forces loyal to the Libyan National Army (LNA).
Posted by: Fred || 12/08/2016 00:00 || Comments || Link || E-Mail|| [268 views] Top|| File under: Arab Spring
Terrorists launch 'double-tap' car bombings in Benghazi
[Libya Herald] Terrorists launched a "double-tap"

boom-mobile

ing outside the Benghazi headquarters of Saiqa Special Forces


...Libya's elite army unit, insofar as they have one, formed from a mixture of paratroopers and commandos. The group emerged from a militia with the same name in 2010. It now numbers a few thousand and reports to the Ministry of Defence. It deployed in Benghazi in an attempt to control the carnage. As a result, it has been attacked and several of its officers murdered. The force is popular in Benghazi for its stance against Ansar al-Sharia group...


this evening. The first

kaboom

, heard around the city and described as "massive" was close by the entrance to the barracks. Rescuers were still at the scene when some 40 minutes later a second

kaboom

tore into the crowd.

Remarkably the two blasts appear to have killed nobody outright but left 18 people injured, some of them seriously, including troops,

coppers

, civilians and medical personnel. It is understood that the first bomb

maimed

three soldiers and a civilian.

An army source said reports there had been a third

boom-mobile

were wrong. There is as yet no indication if the two vehicles had

jacket wallah

s at the wheel or were detonated remotely. It seems possible that the second bomb may have been driven up in the confusion that followed the first blast. Had the second vehicle been close to the initial detonation, its explosives could have been set off at the same time.

Saiqa special forces have been playing a leading role in the Libyan National Army's reduction of the terrorist enclave of Ganfouda. It was Saiqa who retook and then bulldozed the iconic Gwarsha Gate three weeks ago, which had for more than two years been a symbol of the presence of Ansar al-Sharia


...a Salafist militia which claims it is not part of al-Qaeda, even though it works about the same and for the same ends. There are groups of the same name in Libyaand Yemen, with the Libyan versions currently most active. Tunisia's Shabaab al-Tawhid started out an Ansar al-Sharia and changed its name in early 2014. It still uses the old name now and then, probably because the stationery's not all used up and the web site hasn't expired yet...




snuffies

in the city.

This evening Saiqa commander Wanis Bukhamada said that as a result of the bombings, his troops would redouble their efforts to overrun the Ganfouda district.

The LNA assault seems to have slowed after the initial advances last week and renewed predictions that the Benghazi Revolutionaries' Shoura Council and its Ansar and IS terrorist allies were finally about to be beaten.

It appears that, as Bunyan Marsous forces found in Sirte, when the

snuffies

are pushed into an ever smaller area, the battle becomes a house-by-house fight. Blasting buildings apart at close range does not make for a swift advance. Indeed, as in Sirte, the ruins create fresh terrorist positions, while actually hampering the progress of infantry.

Footage appeared today of LNA soldiers firing a Mine Clearing Line Charge (MicLic) into Ganfouda. The MicLic is a rocket that trails a tail of high explosives which is dropped in a long line onto locations where mines or IED's are suspected. Shortly after the line has hit the ground the device explodes. The footage today focused on the launch of the MicLic from behind a wall in an urban street and the cheers of the soldiers after the rocket had soared off with it long tail. There was no visual of the subsequent blast, nor did there appear to be the sound of a major detonation.


Posted by: Fred || 12/08/2016 00:00 || Comments || Link || E-Mail|| [313 views] Top|| File under: Ansar al-Sharia
Arabia
Yemen kops dismantle ISIS cell
Security authorities in Aden, the temporary capital of Yemen, announced that they had apprehended a terrorist cell made up of eight people who were involved in assassinating security personnel in different parts of the city that is located in the south of the country.

Aden's security department mentioned that a number of the cell's members were arrested in the possession of guns with silencers, identity documents and correspondence between ISIS in Aden and ISIS leaders in Iraq and Syria. It added that the initial confessions of the cell's members showed that they were involved in murder and killing retired officers who were working for the security service.

Aden' security department's media office said in a statement that some members of the cell who were arrested confessed to having received funding and orders to kill from those loyal to the former President Ali Abdullah Saleh, the Houthis and unnamed political parties.

According to the media office of Aden police, the anti-terrorism unit of Aden's security department was successful in thwarting a large number of plans by terrorist organisations that targeted vital installations in Aden, including the airport, electricity and police departments. It managed, in a short period of time, to arrest those wanted by international intelligence services.
Posted by: badanov || 12/08/2016 00:00 || Comments || Link || E-Mail|| [256 views] Top|| File under: Islamic State
Houthis kill 10 Saudi soldiers in retaliatory attacks
[Iran Press TV] Yemeni army and popular committees have intensified their retaliatory attacks against Saudi military positions, leaving 10 soldiers dead.

According to Yemen's al-Masirah TV, a sniper of the Yemeni army killed a Saudi soldier in the Faridah military base in the kingdom's southwestern province of Jizan on Wednesday.

The Yemeni forces also killed nine other Saudi troops in the al-Raboah region of Soddy Arabia


...a kingdom taking up the bulk of the Arabian peninsula. Its primary economic activity involves exporting oil and soaking Islamic rubes on the annual hajj pilgrimage. The country supports a large number of princes in whatcha might call princely splendor. When the oil runs out the rest of the world is going to kick sand in the Soddy national face...


's Asir province, and launched rocket and artillery attacks at the military bases of Faridah, Hamraa and al-Ghawya in the same province.

Meanwhile,


...back at the cheese factory, all the pieces finally fell together in Fluffy's mind...


a barrage of Katyusha missiles fired by the Yemeni army and Ansarullah fighters hit the Tansab military base in the Saudi province of Najran.

The Yemeni forces also inflicted heavy losses on the Saudi-backed mercenaries fighting in the Arabian Peninsula country.

Yemen's army also fired a home-made ballistic missile at the mercenaries' positions in a valley in Khabb & Sha'af district of Jawf province, leaving an unspecified number of them dead and

maimed

. Three rockets also hit

murderous Moslem

positions in Mafraq al-Jawf district in the same province.

In Bayda province, several Saudi-backed

Lions of Islam

were also killed and injured as the Yemeni troops fired artillery shells at their positions in Zi Naem district. The

murderous Moslem

s' military vehicle was also destroyed in the attack.

The Yemeni army also launched rocket and artillery attacks at the mercenaries' positions in Salb Mountain of Nihm district, northeast of Sana'a province.

The attacks come in retaliation for the brutal Saudi military campaign against its impoverished neighbor, Yemen, which was launched in March 2015 to reinstall the former Yemeni government.


Posted by: Fred || 12/08/2016 00:00 || Comments || Link || E-Mail|| [289 views] Top|| File under: Houthis
Saudi jets attack Pakistani boat off Yemen, six sailors killed
At least six Pakistani sailors have reportedly been killed after a Saudi airstrike targeted their boat off the Yemeni coast.

The Saudi jets targeted a boat carrying 12 Pakistani sailors off Mukha coast in the Yemeni province of Ta'izz on Sunday, Yemen's Saba news agency said.

According to the report, the other six sailors are still unaccounted for.

The deadly strike comes as the Riyadh regime continues its brutal military campaign against neighboring Yemen, which was launched in March 2015 to reinstall the former Yemeni government.

Yemen's former president Abd Rabbuh Mansour Hadi has ordered a major assault on the country's Red Sea coast against Houthi Ansarullah fighters and allied army forces, which have been defending the nation against a deadly Saudi offensive.

Reports said on Sunday that Saudi warplanes had intensified their air raids on the province of Ta'izz, which has witnessed heavy fighting on the ground between pro-Hadi militants and Yemeni armed forces in recent days.
Posted by: Pappy || 12/08/2016 00:00 || Comments || Link || E-Mail|| [341 views] Top|| File under:
Bangladesh
SC upholds death penalty for Mufti Hannan, 2 others
[Dhaka Tribune] The Supreme Court has upheld the death penalty handed down to three

bully boyz

of Harkat-ul Jihad al-Islami (HuJI
Founded in 1984 by Fazlur Rehman Khalil and Qari Saifullah Aktar. The Bangla branch was established in 1992 with assistance from Osama bin Laden. Recruits come mostly from Deobandi madrassahs. HuJI and Fazlur Rehman Khalil are signators of bin Laden's declaration of war on the west.
), including its chief Mufti Abdul Hannan in a case filed over the grenade attack on ex-British envoy to Bangladesh Anwar Choudhury in 2004.

A four-member bench of the apex court, headed by Chief Justice SK Sinha, passed the order on Wednesday morning.

The court rejected the appeal filed by Mufti Hannan and Sharif Shahedul Alam alias Bipul seeking a review of the High Court order, reports UNB.

Deputy Attorney General Bashir Ahmed said the condemned convicts can file a review petition within 30 days after getting the copy of the verdict.

Three people, including an assistant sub-inspector of the police, were killed while former UK high commissioner Anwar and 70 others

were maimed

in a grenade attack at the shrine of Hazrat Shahjalal in Sylhet on May 21, 2004.

Born in Sunamganj and a naturalised British citizen, Anwar served as the British high commissioner to Bangladesh from 2004 to 2008. He is currently serving as the ambassador to Peru.

Three

bully boyz

of the banned group ‐ Mufti Hannan, Sharif Shahedul Alam Bipul and Md Delwar Hossain alias Ripon ‐ were sentenced to death while two others ‐ Hannan's brother Muhibullah alias Muhibur Rahman alias Ovi and Mufti Mainuddin Khaja alias Abu Jandal ‐ were given life sentences by the Sylhet Divisional Speedy Trial Tribunal on December 23, 2008.

The High Court upheld the verdict in February this year. Hannan and Bipul then appealed against the sentences in July.

Mufti Hannan and seven others were sentenced to death in 2014 for killing 10 people during the Pohela Boishakh celebrations at Ramna Batamul in 2001. He is also a prime accused in the August 21 grenade attack case.
Posted by: Fred || 12/08/2016 00:00 || Comments || Link || E-Mail|| [620 views] Top|| File under: HUJI
Britain
Britain migrant colonist briefs
'It rings true to me': Sajid Javid vows the Government WILL tackle problems caused by mass immigration after a bombshell report found 'ghettos' in British towns and cities
07/12/16
Communities Secretary Sajid Javid said the report 'rings true' to him and said the Government would press ahead with plans to improve English among new arrivals

DAILY MAIL COMMENT: Censorship and the truth about migration
06/12/16
Yesterday Dame Louise Casey – a senior Whitehall civil servant – published a damning report which, over 200 detailed and carefully considered pages, revealed how right we were to be concerned

'Right on' critics are ignoring problems caused by immigration, government tsar warns after Muslim groups condemn her 'inflammatory call' for newcomers to take a vow of allegiance
05/12/16
Dame Louise Casey says Ghettos have formed in areas like Bradford (pictured) because the pace and scale of immigration has been 'too much'.

Algerian terror suspect who sneaked into Britain 23 years ago is STILL here because we cannot deport him as he refuses to give authorities his real name
04/12/16
Attempts to remove the Algerian have been thwarted after an appeals panel ruled in his favour. Amber Rudd (pictured), the Home Secretary, must now consider what options she has left.

Nowhere but Britain will do: The incredible 3,000-mile journey of the 'laughing migrant' who was rescued from a dinghy in the Channel after vowing to smuggle his way into the UK
03/12/16
Grinning out of the window of a police van, this migrant (centre) is overjoyed at having reached Britain. First interviewed in June he has now spoken about 3,000 mile journey.

Moment a gang of immigrants wielding an iron bar and chain repeatedly jump on and kick man's head during horrific fight in a city centre
02/12/16
The 20-strong gang from East Timor, southeast Asia, were involved in the vicious assault in Lincoln city centre and eight men have been jailed after their roles in the 'barbaric' attack.
Posted by: trailing wife || 12/08/2016 00:00 || Comments || Link || E-Mail|| [259 views] Top|| File under: Moslem Colonists
Europe
Italy Deports Moroccan Jihadist Planning Bomb Attack in Vatican
[Breitbart] Italian security forces have deported an Islamist Moroccan national who had expressed his intentions to carry out a terror attack in the Vatican.

In prison for common crimes, the 32-year-old Moroccan had "confided his plan for the attack to a cellmate," Italy's Interior Minister Angelino Alfano reported Tuesday. The plot included the use of "a car bomb as well as Kalashnikov rifles," which the man claimed he could procure in Rome through a contact there.

The jihadist has been described by those who knew him as "fanatical" and eager to "die in God's name to win Paradise."

"Today we made another deportation on national security grounds, marking the tempo of tireless prevention activities that we consider a pillar in combating violent extremism," Alfano told reporters.

Italy's counterterrorism efforts have indeed been remarkably successful and have been held up as a model for other countries to follow. Last year, a leading military analyst observed that it was no accident that despite the many factors going against Italy, Islamic terrorists have failed to kill a single person on Italian soil.
Posted by: Besoeker || 12/08/2016 05:59 || Comments || Link || E-Mail|| [445 views] Top|| File under:
Iraqi migrant detained on suspected rape charges in Bochum
[DeutscheWelle] A 31-year-old Iraqi migrant has been detained in north west Germany on suspicion of carrying out two sexual attacks in Bochum. He was locked away
Don't shoot, coppers! I'm comin' out!
at a refugee hostel.

The two attacks - both on Chinese students - happened in Bochum in August and in November. Police said on Tuesday that the man, who can not be named for legal reasons, was arrested at his refugee hostel on Monday.

Continued on Page 49
Posted by: trailing wife || 12/08/2016 00:00 || Comments || Link || E-Mail|| [363 views] Top|| File under: Moslem Colonists
Underage Migrant Charged with Plotting Terror Attack
[Breitbart] An underage Syrian migrant has been locked away
Youse'll never take me alive coppers!... [BANG!]... Ow!... I quit!
and charged in Cologne


...a lovely city in Germany. They invented perfume there...


for having links to Islamic State
...formerly ISIS or ISIL, depending on your preference. Before that al-Qaeda in Iraq, as shaped by Abu Musab Zarqawi. They're very devout, committing every atrocity they can find in the Koran and inventing a few more. They fling Allah around with every other sentence, but to hear the pols talk they're not really Moslems....
and for plotting a terror attack.

The 16-year-old Syrian migrant, who had come into Germany during the course of the migrant crisis, was arrested in September, Austrian paper Kurier reports.


Just cut his head off.




Over the last year, the German Interior Ministry has recorded over 300 cases in which Salafist preachers have directly targeted underage migrants colonists.

Attorney general Ulf Willuhn said that the 16-year-old would officially be charged with preparing serious violence that threatens the wellbeing of the state. Police claim that the migrant was actively plotting to build an

bomb

and say that he had contact with Islamic State fighters who were instructing him on building a bomb.

Mr. Willuhn noted that despite the migrant being a terrorism suspect, he would be tried as a juvenile because he is underage. If convicted of plotting a terrorist attack, the Syrian can be expected to receive a sentence of community service or possible imprisonment in a juvenile facility.

The case reflects growing fears on behalf of the police and security services in Germany of the radicalisation of underage migrants colonists and underage

Moslem

s. Wolfgang Trusheim, head of the Frankfurt state police, has been one of the most vocal members of the German law enforcement community to speak out on the worrying trend of Salafist parents and preachers radicalising young

Moslem

s.

Radical Islamic Salafist preachers have also been caught actively trying to convert and recruit underage migrants colonists in asylum homes. Over the last year, the German Interior Ministry has recorded over 300 cases in which Salafist preachers have directly targeted underage migrants colonists. The government says that the Salafists


...Salafists are ostentatiously devout Moslems who figure the ostentation of their piety gives them the right to tell others how to do it and to kill those who don't listen to them...


disguise their recruitment by bringing food and cash for the migrants colonists to build up their trust before radicalising them.

Several radical Islamist attacks in Germany have been conducted by underage migrants colonists since the migrant crisis. An attack on a train in Wurzburg saw several injured by an underage migrant wielding an axe. Experts were shocked at the rapid speed attacker Muhammed Riyad, also known at Riaz A., was radicalised via Islamic State propaganda on the internet.

In another attack that ultimately failed in Ansbach, a young failed asylum seeker from Syria killed himself and injured a dozen others after the bomb he built went off prematurely. The Syrian planned to plant the device in an open air music festival to cause mass casualties.

Germany: 3 teens go on trial over bombing a Sikh temple

[Ynet] Three teenagers have gone on trial in Germany over an explosion at a Sikh temple in the western city of Essen.

Prosecutors say the defendants, who are German-born Muslims, met on social media where they became radicalized and hatched a plan to kill people they considered to be "infidels."

In a statement ahead of Wednesday's trial, prosecutors said two defendants, a 16 and 17-year-old, are accused of detonating a fire extinguisher filled with explosives at the entrance of the temple on April 16. One person was seriously injured and two people suffered minor injuries.

Another 17-year-old defendant is accused of planning the attack.

The teens are charged with attempted murder and serious bodily harm. Their names weren't published and media were excluded from the trial because the defendants are minors.
The youths, who were born in Germany, had met on social media after being radicalized by ultra-extreme Salafist Muslims.

Neriman Yaman, mother of one of the accused, the now 17-year-old Yusuf, has described her torment as she watched her young son become radicalized in the book "My Son, the Salafist".

The Turkish-born author describes how she sought help from mosques and state authorities as her son from age 14 turned to a fundamentalist version of Islam. She says Yusuf started speaking in verses, watched Arabic-language preachers online, joined a group that handed out Korans on the street, and married a teenage girl wearing a burqa.

Yusuf even joined a de-radicalization program run by the German domestic security agency BfV, she recounts, but allegedly went on to commit the attack anyway.

"As parents we were powerless," she later told journalists. "The other side was stronger than us ... The only comfort in this huge misfortune is that no-one has died."
Posted by: trailing wife || 12/08/2016 00:00 || Comments || Link || E-Mail|| [337 views] Top|| File under: Islamic State
India-Pakistan
11 militants die in Balochistan
Security forces on Wednesday claimed to have arrested 11 suspected militants during an exchange of fire in Balochistan's Barkhan district.

"The arrested miscreants belonged to an outlawed militant organisation which was operating in the area, said Khan Wasey, a spokesperson for the Frontier Corps.

He added that five commanders of the banned organisation were also among those arrested.

The FC personnel conducted the raid on information provided by an intelligence agency.

Security forces claimed to have recovered eight rocket launchers, fuses and other arms and ammunition during the raid.

The FC spokesperson further claimed that the arrested militants were involved in various acts of terrorism in the area.

Balochistan has been experiencing incidents of violence and targeted killings for over a decade. The largest province of the country by area, is home to a insurgency by ethnic Baloch separatists.

Al Qaeda-linked and sectarian militants also operate in the region. The province shares borders with Afghanistan and Iran.
Posted by: badanov || 12/08/2016 00:00 || Comments || Link || E-Mail|| [270 views] Top|| File under:
Iraq
Baghdad Bomb and Bullet Bulletin


1 dead in bombing attack near Ibn Al-Qaff

[AlManar] Baghdad Operations Command announced that one civilian was killed and another one wounded in a third bombing hitting the Iraqi capital Wednesday.

"A civilian was killed and another wounded when an adhesive roadside bomb placed beneath the wheel (of a car) near Ibn Al-Qaff hospital blew up on the military road east of Baghdad," the command said in a statement.

"The security force cordoned off the scene and took the injured to a nearby hospital to receive treatment and took the corps to the forensic medicine center."

In a similar development, Al Sumaria reported that four civilians were wounded in an explosion east of Baghdad, and another roadside bomb placed in the Seven Palaces district, east of Baghdad, exploded this morning without causing casualties.
Posted by: badanov || 12/08/2016 00:00 || Comments || Link || E-Mail|| [271 views] Top|| File under:
Anbar Antix


Dozens die in al-Qaim airstrikes

Baghdad: An air strike in the jihadist-held western Iraqi town of Al-Qaim, near the Syrian border, killed and wounded dozens of civilians Wednesday, the parliament speaker said.

Speaker Salim Al-Juburi condemned in a statement the air strike "that targeted a market area for civilians and resulted in the death and injury of dozens of them."

He said he "holds the government responsible for such mistakes" and demanded the immediate launch of an investigation into the alleged strike.

If confirmed, the blunder would be one of the worst cases of civilians being killed in strikes in Iraq since the start of the air campaign against the Daesh group in 2014.

Officials in Anbar, the western province in which Al-Qaim is located, said dozens were killed in the afternoon strike, although AFP could not reach sources in the town to confirm the casualty toll.

A spokesman for the provincial council of Anbar claimed the strike was carried out by an Iraqi aircraft in the afternoon and demanded a government probe.

"The strike hit a market at peak hour, there were retirees queueing up pick up their pension, people collecting salaries and social security payments," Eid Ammash said.

"Entire families were killed," Ammash said.

Maath Al-Jughaifi, a tribal leader in Haditha, the nearest city, said "between 70 people and 80 people were killed" in Al-Qaim but claimed the strike was carried out by the US-led coalition that has carried out thousands of strikes against Daesh.

There was no immediate comment from Iraq's Joint Operations Command supervising the fight against Daesh or from the US-led coalition.

Amaq, an Daesh-affiliated propaganda website, released a video purporting to show the aftermath of the strike and claimed 120 people were killed.

AFP could not authenticate the footage, which showed devastation in a market area and a large number of dead and wounded strewn across the street or being treated.

Al-Qaim lies a few kilometers from the border with Syria, around 320 kilometers (200 miles) west of the capital Baghdad, and is the last major town in Anbar still under Daesh control.
Posted by: badanov || 12/08/2016 00:00 || Comments || Link || E-Mail|| [252 views] Top|| File under:
Mosul Offensive News
Airstrikes hit hospital in Mosul

[ARA News] Erbil – The Iraqi security forces attempted to seize the al-Salem hospital in eastern Mosul on Wednesday amid raging conflict with Islamic State group (ISIS) in the city. The US-led coalition hit the hospital in renewed airstrikes on Wednesday, saying the hospital was an ISIS base and that no civilians were targeted.

ISIS was using the hospital as a base for operations and command and control headquarters, the coalition said in a statement obtained by ARA News.

After being hit by ISIS' heavy machine gun and rocket-propelled grenade fire in a building on the hospital complex, the Iraqi forces requested immediate support from the coalition.

"In support of the Iraqi Security Forces, Coalition aircraft conducted a precision strike on the location to target enemy fighters firing on Iraqi forces," the US-led coalition said.

"The Coalition complies with the Law of Armed Conflict and takes all feasible precautions during the planning and execution of airstrikes to reduce the risk of harm to non-combatants. We will continue to strike ISIS military targets in support of our partners in order to defeat ISIS in Iraq," the coalition said in a statement.

Mosul is the Islamic State's de facto capital in Iraq. The group took over the city in June 2014, and immediately afterward announced its self-proclaimed Caliphate.

On October 17, the Iraqi Army and Kurdish Peshmerga launched a major operation to liberate Mosul city and its surroundings. According to military sources, more than 2,200 ISIS militants have been killed so far.

The Iraqi Army's 16th Infantry Division, backed by Counter-Terrorism Units, gained more ground in Mosul city on Tuesday. Iraqi forces have reportedly captured 24 neighborhoods in the war-torn city, forcing the Islamic State back towards the downtown core.

"The Iraqi Army now controls 50% of Mosul city," reported Haidar al-Khalidi, a journalist inside Mosul. "The army has also tightened the siege on the ISIS-held downtown districts."

Al-Khalidi told ARA News that ISIS is impeding the army's advance by using civilians as human shields. This tactic has "prevented the army from using its heavy weapons during the clashes."

"ISIS is using residential buildings as bases for its attacks on the Iraqi forces. Many civilians are located in Mosul's ISIS-held districts. [They're] being used as human shields," al-Khalidi reported.

According to Michael Stephens, the head of the Royal United Services Institute–Qatar, there are a few reasons, mostly tactical decisions taken early on in the campaign, which have led to too many civilians being present in areas of heavy fighting. This has severely limited the ability of the Iraqi forces to use artillery and call in air power.

"Additionally, ISIS militants are well dug in, moving in amongst houses and launching traps and huge numbers of suicide bombers to slow down the advance. To date, ISIS has utilized some 600 suicide bombers to defend Mosul which gives them tactical advantage in small enclosed areas," Stephens told ARA News.

"There is little doubt that the fight ISIS has put up is more than was expected. The problem is made worse by the lack of available forces that can successfully close the noose around Mosul and get ISIS to divert resources away from defending the eastern side of the city," he said.

"As such, it's placing undue pressure on those units operating in the eastern neighbourhoods of Mosul, hugely slowing down the advance," he said.

Nicholas Heras, a Washington-based Middle East researcher at the Centre for a New American Security, agreed with Stephens. "ISIS fighters are providing far greater resistance inside the city than the Coalition expected," Heras told ARA News.

"The Coalition, Baghdad, and the KRG [Kurdistan Regional Government] will also be very cautious with the campaign plan to take the more densely populated districts of Mosul, fearing an even greater outflow of refugees from the city," he said.

"With winter approaching, the humanitarian pressure on the KRG and other areas of Nineveh and further into Iraq could be catastrophic," Heras concluded.

Fighting continues in Mosul

BARTALLA, Iraq: Iraqi forces battled Daesh militants deep inside Mosul Wednesday, edging closer to the River Tigris that divides the city and looking for a breakthrough in the seven-week-old offensive.

The fighting to retake the Daesh group's last major stronghold in Iraq has prompted a steady trickle of people to leave their homes, many taking refuge in camps where nighttime temperatures have dipped below freezing.

The 9th Armored Division said it had retaken Al-Salam hospital in a push on Tuesday, the farthest the army has penetrated into east Mosul since the start of a broad offensive launched on October 17.

"We advanced in Al-Salam district but the situation is difficult, there is heavy fighting," Brig. Gen. Shaker Kadhem told AFP.

"We took control of Al-Salam hospital, which was a command center for Daesh," he said, using an Arabic acronym for Islamic State or ISIS.

The five-story building towers above the neighborhood and the jihadists had been using the upper floors and roof as sniper positions for some time, Mosul residents said.

The elite Counter-Terrorism Service (CTS) has spearheaded the drive into Mosul in the past month, retaking several neighborhoods in the east of the city.

The army also punched into Mosul in November but its progress has been slower and Iraqi forces barely control half of the eastern side of the city.

'Surrounded'
Kadhem said the goal of the latest push was to meet up with CTS forces on the banks of the Tigris in the southeast of the city.

A senior CTS officer said the fighting in Al-Salam was fierce and the army had asked for backup.

"The 9th Division's situation is difficult and they have called for support. We are sending a regiment there," the officer told AFP on condition of anonymity.

"They are surrounded now in Al-Salam hospital... we are on the way so we can open a passage for them."

The Daesh-affiliated Amaq news agency said the radicals had carried out five suicide car bomb attacks in the area during the past 24 hours.

It said the army was holed up in the hospital compound and had suffered heavy losses. Iraqi officers did not provide any casualty toll for the latest fighting.

The Joint Operations Command supervising the fight against Daesh said CTS forces had retaken the eastern Mosul neighborhood of Ilam on Wednesday.

Officers and analysts had expected the eastern side of Mosul to offer less resistance but the going has been tough and Prime Minister Haider Al-Abadi's promise to retake Mosul by year's end has looked increasingly in question.

Hashed Al-Shaabi (Popular Mobilization) paramilitary forces have retaken significant ground in recent weeks on a western front targeting the town of Tal Afar, which lies on the road linking Mosul to Syria.

Civilians affected
Forces on the southern and northern fronts made quick early gains when Iraq launched its largest military operation in years but progress has been slow in recent days.

One of the main factors hampering Iraqi forces in Mosul is the continued presence of hundreds of thousands of civilians, who either want to stay in their homes or are prevented from leaving by Daesh.

The United Nations on Wednesday put the overall number of people displaced by the offensive at more than 82,000.
That is still less than half the figure the UN expected before the operation was launched.

It its latest situation report, the UN spoke of spiralling civilian casualties as Iraqi forces went house to house in east Mosul, attempting to battle jihadists and protect civilians at the same time.

"Partners are rushing to bring trauma care closer to the front lines to give injured civilians the best chance of survival," the Office for the Coordination of Humanitarian Affairs said.

It said work was also under way to repair water and electricity infrastructure in east Mosul, where it described the current water shortage as "critical."

Hundreds of thousands of people in Mosul have gone days without drinking water and have had to boil water from boreholes to survive.

The conditions for those massing in the camps on the city's outskirts were hardly better, with the onset of winter bringing freezing temperatures at night.

Heavy clashes in Mosul district as Iraqi troops advance against Daesh

[Iran Press TV] Fierce

festivities

have erupted in djinn-infested Mosul
... the home of a particularly ferocious and hairy djinn...
's al-Salam neighborhood, as Iraqi forces make gains against

ISIS

snuffies

deep inside the northern city and advance closer to the Tigris River, which divides the city into eastern and western sides.

The Iraqi army's 9th Armored Division announced the recapture of al-Salam Hospital in eastern Mosul on Tuesday.

However,


alcohol has never solved anybody's problems. But then, neither has milk...


fighting continued on Wednesday in the al-Salam neighborhood, where the five-storey medical institution is situated. The

ISIS

elements were said to have been using the hospital's upper floors and roof as sniper positions for some time.

"We advanced in al-Salam district but the situation is difficult, there is heavy fighting," said Iraqi Brigadier General Shaker Kadhem, adding, "We took control of al-Salam Hospital, which was a command center for

ISIS

."

He further noted that the latest push in Mosul was aimed at meeting up with the elite Counter-Terrorism Service (CTS) forces on the banks of the Tigris in Mosul's southeast.

A senior unidentified CTS officer also said the fighting in al-Salam district was fierce and the Iraqi army had called for backup.

"The 9th Division's situation is difficult and they have called for support. We are sending a regiment there," he said, noting that the soldiers "are surrounded now in al-Salam Hospital... [and] we are on the way so we can open a passage for them."

Meanwhile,


...back at the abandoned silver mine, the water was up to Jack's neck and still rising. And then he smelled the smoke...


the

ISIS

-affiliated Amaq news agency reported that the Takfiri
...an adherent of takfir wal hijra, an offshoot of Salafism that regards everybody who doesn't agree with them as apostates who must be killed...


turbans

had carried out five

boom-mobile

ings in the al-Salam area over the past 24 hours.

The Iraqi Federal Police also confirmed that several

boom-mobile

s were went kaboom! while bombers set off their explosives in the flashpoint district around al-Salam Hospital.

According to an unnamed military source, three Iraqi soldiers were killed and 40 others sustained injuries in

ISIS

attacks on Wednesday.

Advances on the ground
On the same day, the Iraqi forces liberated eight villages in northern Mosul from the grip of

ISIS

holy warrior

s.

The Iraq special forces further managed to wrest control of the al-Elam neighborhood in eastern Mosul.

The commander of the Nineveh Liberation Operation, Lieutenant General Abdul Amir Yarallah, announced in a statement that the area was "fully liberated" and the Iraqi national flag was raised over its buildings.

Yarallah went on to say that

ISIS

snuffies

"suffered losses" without elaborating further on the subject.

Mosul fell to

ISIS

in 2014, when the terror outfit began its campaign of death and destruction in the Arab country.

The Iraqi army troops and allied fighters have been leading an offensive to retake Mosul since October 17.

The Iraqi forces made quick gains on Mosul's southern and northern fronts when the city's liberation operation was launched.

However,


alcohol has never solved anybody's problems. But then, neither has milk...


the Iraqi troops' advance has been slowed down due to the presence of hundreds of thousands of civilians, many of whom are prevented from leaving Mosul by

ISIS

.

The United Nations


...a lucrative dumping ground for the relatives of dictators and party hacks...


said on Wednesday that more than 82,000 people have been displaced by the Mosul offensive.
Posted by: badanov || 12/08/2016 00:00 || Comments || Link || E-Mail|| [349 views] Top|| File under: Islamic State
Israel-Palestine-Jordan
Israeli jets said to strike Syrian army, Hezbollah sites
[IsraelTimes] Important military airport, installations near Damascus reportedly bombed; several Hezbollah fighters killed, sources say.

Israeli airstrikes hit an important Syrian regime military airport in Damascus, the pro-Hezbollah Lebanese news network Al Mayadeen claimed Wednesday.

According to the report, the planes struck the Mezzeh Military Airport, located in a suburb of Damascus, around 4 a.m..

Other Arabic media, including al Jazeera and al Arabiya, confirmed that a large explosion had occurred at the airport. Some reports say the fire was caused because a weapons depot exploded.

The Al Mayadeen report noted there had been no official confirmation from the Syrian regime that Israel was responsible, but added "it was almost certain" the explosion was due to IAF airstrikes carried out from Lebanese air space.

A video of the explosion at the airport spread through social media.


Video can be seen at the link.

Meanwhile, Syrian sources reported that Hezbollah sites near the Syrian capital were also targeted Tuesday night by airstrikes that killed and injured a number of fighters in the Shiite militia.

Some of the reports, citing eyewitnesses, said Israeli fighter planes were responsible for the airstrikes, in the town of al-Zabadani. However, official Hezbollah and Syrian regime sources didn't initially blame Israel for that attack.

Israeli officials wouldn't comment on the reports.

The Kurdish website ARA News, citing an eyewitness, said the alleged Israeli airstrikes Tuesday night struck guided missile sites belonging to Hezbollah. The source told ARA the airstrikes caused "great damage" and killed and injured a number of Hezbollah fighters. The injured were scrambled to hospitals in nearby towns, the report said.

The reported airstrikes come exactly a week after the official website of the Syrian government Sana accused Israel of carrying out bombing raids near Damascus.


A subsequent Israel Times article quotes the official Syrian government news agency SANA accusing Israel of launching surface-to-surface missiles from the Golan Heights at the Mezzah military airport, where the Syrian air force intelligence service is headquartered alongside a prison.

Liberman on Syria strikes: Israel keeping WMDs from Hezbollah

[IsraelTimes] In rare admission defense minister tells EU ambassadors IAF active in Syria, says peace with Palestinians far off.
Posted by: trailing wife || 12/08/2016 02:05 || Comments || Link || E-Mail|| [539 views] Top|| File under: Govt of Syria
Two Wounded as Hamas Clashes with Gaza Hardliners
Just another day on the dangerous streets of Hamas's Gaza. Someone was in the wrong place at the wrong time -- a price must be paid for that.

[AnNahar] A police officer and a youth were hospitalised on Tuesday after

Hamas, a contraction of the Arabic words for "frothing at the mouth",

forces clashed with hardline Islamists in the

Gazoo

Strip, a medical source and witnesses said.

Both men suffered bullet wounds during an attempt by

Gazoo

security forces to arrest two men from a Salafist group, followers of an ultra-conservative form of Islam, a witness said.

The young man, believed to be a Salafist, was

at death's door

, while the policeman's condition was not life threatening, the medical source said.

The witness said a grenade was thrown at security forces raiding a house in al-Fukhari in the southern

Gazoo

Strip, sparking

festivities

.

Hamas, which rules

Gazoo

, is an Islamist party but is frequently criticised by more conservative Islamists, including hardliners who sympathise with the Islamic State
...formerly ISIS or ISIL, depending on your preference. Before that al-Qaeda in Iraq, as shaped by Abu Musab Zarqawi. They're very devout, committing every atrocity they can find in the Koran and inventing a few more. They fling Allah around with every other sentence, but to hear the pols talk they're not really Moslems....
group.

The hardliners sporadically fire rockets at Israel, prompting retaliation against Hamas targets.

Israel holds Hamas responsible for all rocket fire from

Gazoo

, regardless of who launches it.

In an unrelated incident, a fighter of Hamas's military wing, the al-Qassam Brigades, was killed accidentally.

"Ahmad Mansour, 30 and from Jabalia in northern

Gazoo

, died on Monday night when a grenade went kaboom! by accident," a Qassam statement said.

Two Palestinians killed in Gaza tunnel collapse

[IsraelTimes] At least two Palestinians were killed and at least one other was injured Wednesday in the collapse of a tunnel in the Gaza Strip, Palestinian officials said. Local reports said the cave-in occurred in the Shejaiya neighborhood in the northern Gaza Strip, around half a kilometer from the border fence with Israel.

The Gaza health ministry identified the two as Ismail Shmali and Rami al-Areir, both in their 20s. It said a third person was injured.

Israeli media outlets identified the men as Hamas members. Tunnels in the northern Gaza Strip are usually used by the terrorist groups to infiltrate into Israel or for moving armed men around without being detected by Israel.

Earlier this week four Palestinians were found dead in a smuggling tunnel linking the Gaza Strip to Egypt's Sinai Peninsula, local officials said Sunday, accusing the Egyptian military of flooding it.
Posted by: trailing wife || 12/08/2016 00:00 || Comments || Link || E-Mail|| [290 views] Top|| File under: Hamas
Southeast Asia
Six people gunned down in southern Thailand
[BenarNews] In the deadliest violence for weeks, insurgents gunned down six people in a string of attacks carried out Tuesday and Wednesday in southern Thailand. The killings over a 24-hour period were the most in the region since three people were killed and four wounded in gun and bomb attacks on November 2 and 3.

The latest attacks bring to 29 the number of people killed in Thailand's southern border region since September 1, despite ongoing negotiations between the Thai military government aimed at opening formal peace talks with militant groups. Another 67 people were wounded in attacks since then.

Police said the six were killed and two others were wounded in separate shootings in Pattani and Narathiwat provinces. The shootings began when a militia officer and his wife were killed in Pattani. They were gunned down while riding a motorcycle to pick up their daughter.

Later on Tuesday, a village chief in Pattani's Yaring district was shot dead in a pickup truck with his wife, who was treated for her injuries. Police said the couple was heading to the hospital when the shooting occurred. Soon after an employee of the provincial electricity authority, was killed in Panarae, another district in Pattani.

The last incident on Tuesday happened when the bullet-ridden body of volunteer ranger Adul Yamyae was found in Saiburi district, Pattani.

At 2 a.m. Wednesday, police at the Yee Ngor district police station in Narathiwat reported that Alfeesa Yima was wounded while driving to his home.

Later, in the Narathiwat's Janae district Abdulachi Dolah was gunned down while driving home.

The region has seen more than 15,000 gun or bomb attacks and more than 6,700 people have been killed since the separatist insurgency re-ignited January 2004.
Posted by: ryuge || 12/08/2016 00:00 || Comments || Link || E-Mail|| [238 views] Top|| File under: Thai Insurgency
Syria-Lebanon-Iran
Syrian army seizes Aleppo Old City from rebels
The Syrian Observatory for Human Rights said on Wednesday the Syrian army seized control of all parts of the Old City of Aleppo which had been held by rebels.

The army began to enter the Old City on Tuesday, part of a rapid advance which has seen rebels lose around two thirds of their besieged eastern enclave over the past two weeks.

Meanwhile, the Syrian government forces and allied militias captured Aleppo's centrally located al-Shaar neighborhood from rebels on Tuesday, securing nearly three quarters of the besieged enclave less than two weeks after launching a ground offensive, according to the Syrian military.

The Syrian government and its ally Russia rejected a cease-fire for the war-torn city, keeping up the military offensive amid rebel retreats and massive displacement.

Rebels withdrew from al-Shaar under heavy bombardment by pro-government forces to the Marjeh and Maadi neighborhoods, local media activist Mahmoud Raslan told The Associated Press. Several gunmen were killed.

"Morale has hit rock bottom," he said from inside the city's remaining rebel-held enclave.

The SANA state news agency said the government captured the entire neighborhood as well as the neighborhoods of al-Qatarji and Karm al-Dada.

A map provided by the Syria army showed a quickly shrinking opposition enclave- a pointed leaf-shaped territory in the center, abutting already government-controlled Aleppo districts. The army media said the new gains bring the area controlled by the government in eastern Aleppo to about 73 percent of its original size, which is estimated to be about 45 square kilometers (17 square miles).

The Britain-based Syrian Observatory for Human Rights monitoring group also reported the gains.

Al-Shaar was home to at least four hospitals available to residents trapped by the government's siege of the eastern part of the city. But those hospitals, along the rest of the neighborhood, were bombed by the government's attacks and evacuated. Broad swaths of the city's eastern quarters are in ruins.

Ibrahim al-Haj, a civil defense member, said he was in the neighborhood shortly before it fell to the government. "It is totally destroyed," he said, adding that if he had stayed a minute longer he would have been captured. He said the previously densely populated district had largely been deserted since the government forces first moved in on the eastern districts last weekend.

A government intense aerial offensive had preceded the ground troops' advances.

Rebel defenses are collapsing under the weight of twin offensives by pro-government forces.

Rebels and pro-government forces fought street-to-street in the city's southern Saif al-Dawleh and al-Zabadiyeh neighborhoods, according to footage provided by Syrian military media and audio provided by local teacher and media activist Abdelkafi Alhamdo.

The Syrian government and its ally Russia on Tuesday issued stark warnings to rebels in besieged eastern neighborhoods of Aleppo, with Moscow's top diplomat saying the rebels will be wiped out unless they stop fighting and leave the city.

Damascus also said it rejects any cease-fire for Aleppo that does not include the departure of all rebels from the eastern part of the city and that it won't allow the rebels to use a truce as a chance to "regroup."
Posted by: badanov || 12/08/2016 00:00 || Comments || Link || E-Mail|| [293 views] Top|| File under: Govt of Syria
2 Turkish soldiers die in car bomb attack in al-Bab
Two Turkish soldiers were on Wednesday killed in a car bomb attack in northern Syria as the military seeks to help Ankara-backed militants capture a key town from ISIL Takfiri terrorists, reports said.

The attack took place in the region of the town of Al Bab, 25 kilometers from the Turkish border, which has become a key target of the army's more-than-three-month campaign inside Syria, the private NTV broadcaster said.

Ankara-backed militants have since August captured Jarabulus, Al Rai and the symbolically important town of Dabiq from ISIL.

However, capturing Al Bab — where the Takfiris reportedly regrouped after fleeing an earlier offensive — has proved much tougher in an operation that has already taken several weeks.

After the lightning speed of the earlier campaign, the Turkish army has suffered increasing casualties in the fight for Al Bab, with most the deaths blamed on ISIL attacks.
Posted by: badanov || 12/08/2016 00:00 || Comments || Link || E-Mail|| [256 views] Top|| File under: Sublime Porte
Syrian rebels begin retreat from Aleppo
[al-Manar] Armed groups have withdrawn from remaining districts in the north-east of Aleppo through a 700 m-width corridor located between the Citadel of Aleppo and the Eyes Hospital toward the southern part of the terrorist-held neighborhoods, sources told Al-Manar TV.

The UK-based opposition observatory admitted the progress of the Syrian army in the eastern districts of Aleppo, and his control over the several neighborhoods located between the northern citadel of Aleppo and southern of Hanano barracks.

Moreover, confirmed information stated that substantial disputes are taking place among the armed groups in the eastern districts of Aleppo, particularly among Syrian and non-Syrian militants.

Sources indicated that the Syrians militants want to negotiate to get out of the besieged neighborhoods while foreign militants are pressing to continue fighting and not to reach any solution.

An armed groups media activist reported that gunmen in the neighborhoods of Aleppo unanimously decided to withdraw from the area and authorized their delegates who are in Turkey to communicate with the United Nations to arrange exit procedures.

"This information is still preliminary," said the activist who declined to reveal his name.
Posted by: badanov || 12/08/2016 00:00 || Comments || Link || E-Mail|| [266 views] Top|| File under: Govt of Syria
Rebel forces in Aleppo want a time out
[al-Manar] Militants in eastern Aleppo have offered the Syrian army a new five-day humanitarian pause as they keep losing ground, Syria's ARA News reported Wednesday citing a local source.

Over the weekend, the Syrian army backed by the allied forces liberated a number of districts in eastern Aleppo and is leading the offensive further after militants refused to surrender and leave the city peacefully.

"Armed opposition groups located in Aleppo announced their intention to offer… the government forces to impose a humanitarian ceasefire for a period of five days. The pause includes the evacuation of those ill who require emergency care from the city, there are about 500 of them," a local activist told ARA News.

The activist added that the groups expressed readiness to discuss the future of the city as government forces tight their grip on the eastern part of the city.

Aleppo became major battleground in Syria over recent months, engaging government forces and numerous opposition groups.

Eastern Aleppo is currently encircled by government troops as previous internationally mediated ceasefires have collapsed as militants continued their attacks.
Posted by: badanov || 12/08/2016 00:00 || Comments || Link || E-Mail|| [304 views] Top|| File under:
Russian military advisor dies in artillery strike in Aleppo
MOSCOW: A Russian military adviser working in Aleppo has been killed by artillery shelling carried out by Syrian opposition rebels, Russian news agencies quoted the Russian Defense Ministry as saying on Wednesday.

The adviser would be posthumously given a top military award, the agencies said.

The death of the military adviser comes two days after two Russian nurses were killed in a rocket attack on a Russian military hospital in Aleppo.

Russia has become deeply involved in Syria's multi-sided war, giving support to the regime of President Bashar Al-Assad.

Iran had also reportedly lost at least a thousand troops in Syria in the past years since it started sending troops to fight alongside Assad forces.

On Tuesday, the Assad government and Russia issued stark warnings to rebels in besieged eastern neighborhoods of Aleppo, with Moscow's top diplomat saying the rebels will be wiped out unless they stop fighting and leave the city.

Damascus also said it rejects any cease-fire for Aleppo that does not include the departure of all rebels from the eastern part of the city and that it won't allow the rebels to use a truce as a chance to "regroup."

The tough rhetoric comes a day after Russia and China blocked a draft resolution at the UN Security Council demanding a seven-day truce in Aleppo to evacuate the sick and wounded and to provide humanitarian aid workers time to get food and medicine into the city. Russia, a main backer of the Syrian government and supporting the government's offensive in the city, has repeatedly blocked action in the Security Council over Syria.

"Those who refuse to leave nicely will be destroyed," Russian Foreign Minister Sergey Lavrov told reporters in Moscow, speaking of the Syrian rebels. "There is no other way."

In Damascus, the Foreign Ministry said in a statement, carried on the state SANA news agency, that the government will not allow rebels a chance to "regroup and repeat their crimes" in the divided city — a reference to rebel shelling of Aleppo's western, government-held districts that has killed 81 civilians in the past three weeks, according to the Britain-based Syrian Observatory for Human Rights.

The government's offensive to take eastern Aleppo killed 341 civilians over the same period and displaced tens of thousands over the past week, the Observatory and other activist groups have said.

Since last Tuesday, a crushing air and ground assault has enabled Syrian President Bashar Assad's forces to recapture more than half of opposition-held eastern Aleppo.

Residents in the city's east reported heavy shelling and bombardment overnight.

After the Russian and Chinese move at the Security Council, US diplomats accused their Russian counterparts of stalling for time as Syrian government forces advance in Aleppo.

US Secretary of State John Kerry met with Lavrov in Rome last Friday to discuss Aleppo but there has been no evident progress after their meeting on reviving the stalled Syria peace talks.


Posted by: badanov || 12/08/2016 00:00 || Comments || Link || E-Mail|| [326 views] Top|| File under:
Who's in the News
42
[untagged]
8
Islamic State
4
Govt of Syria
3
Moslem Colonists
3
Arab Spring
2
Sublime Porte
2
Govt of Saudi Arabia
2
Govt of Iran
1
Houthis
1
HUJI
1
Hamas
1
Govt of Pakistan
1
Thai Insurgency
1
Ansar al-Sharia
1
Taliban
Bookmark
E-Mail Me
The Classics
The O Club
Rantburg Store
The Bloids
The Never-ending Story
Thugburg
RSS Links
Gulf War I
The Way We Were
Bio
Merry-Go-Blog
Hair Through the Ages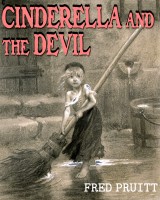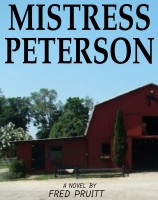 On Sale now!


A multi-volume chronology and reference guide set detailing three years of the Mexican Drug War between 2010 and 2012.

Rantburg.com and borderlandbeat.com correspondent and author Chris Covert presents his first non-fiction work detailing the drug and gang related violence in Mexico.

Chris gives us Mexican press dispatches of drug and gang war violence over three years, presented in a multi volume set intended to chronicle the death, violence and mayhem which has dominated Mexico for six years.
Click here for more information


Meet the Mods
In no particular order...


Steve White
Seafarious
Pappy
lotp
Scooter McGruder
john frum
tu3031
badanov
sherry
ryuge
GolfBravoUSMC
Bright Pebbles
trailing wife
Gloria
Fred
Besoeker
Glenmore
Frank G
3dc
Skidmark
Alaska Paul



Better than the average link...



Rantburg was assembled from recycled algorithms in the United States of America. No trees were destroyed in the production of this weblog. We did hurt some, though. Sorry.
34.235.127.68