Afghanistan
Taliban factions clash in West of Afghanistan leaving 10 dead
[Khaama (Afghanistan)] At least ten Taliban

forces of Evil

were killed in the latest infighting among the Taliban factions in western Farah province of Afghanistan.

According to the local officials, the latest infighting was ignited following a

roadside kaboom

kaboom

that left several

murderous Moslems

dead.

The officials further added that the incident took place in Bakwa district after a landmine planted by Taliban group targeted the other rival group as they were on their way from Helmand


...an Afghan province populated mostly by Pashtuns, adjacent to Injun country in Pak Balochistan...


to Farah.

District administrative chief Ghawsuddin confirmed the incident and said the latest infighting took place between the supporters of Mullah Rasool and Mullah Haibatullah Akhundzada


...Deputy to Taliban supremo Mullah Akhtar Mansour...


He said it is yet not clear the supporters of which group was targeted in the blast but confirmed that both the

kaboom

and infighting left at least 10 Taliban

forces of Evil

dead.
Posted by: Fred || 01/09/2017 00:00 || Comments || Link || E-Mail|| [437 views] Top|| File under: Taliban
Top Pakistani leaders of Haqqani terrorist network killed in Nangarhar
[Khaama (Afghanistan)] 2 top Haqqani network
leaders hailing from Pakistain killed in Nangarhar


The unfortunate Afghan province located adjacent to Mohmand, Kurram, and Khyber Agencies. The capital is Jalalabad. The province was the fief of Younus Khalis after the Soviets departed and one of his sons is the current provincial Taliban commander. Nangarhar is Haqqani country..


Two senior commanders of the Haqqani terrorist network were killed during an operation of the Afghan National Police (ANP) Special Forces.

The Ministry of Interior (MoI) in a statement said the two top Haqqani leaders were killed in eastern Nangarhar province of Afghanistan.

The statement further added that the operation was conducted in Nasafi village of Lalpur district.

The two senior Haqqani commanders have been identified as Omran Khan also famous as Dr. Zakria and Shaheen who are originally hailing from Pakistain.

According to MoI, the two senior commanders were having a key role in organizing terrorist attacks, specifically coordinated

suicide kaboom

s.

Two more members of the Haqqani terrorist network jugged
Please don't kill me!
during the operation and at least 11 hand grenades along with some weapons were confiscated, MoI said, adding that the two

Lions of Islam

were identified as Sarbuland and Zia-ur-Rehman.


Posted by: Fred || 01/09/2017 00:00 || Comments || Link || E-Mail|| [332 views] Top|| File under: Haqqani Network
Africa Horn
Militia recovers 115 human trafficking victims in Sudan
[AA.TR] A pro-government militia has claimed it saved 115 hostages from the clutches of human traffickers in a desert along Sudan's border with Libya and Egypt, according to a militia official.

Mohammed Hamdan Dalgo, chief commander of the Sudanese Rapid Support Forces (RSF) under the command of the National Intelligence and Security Services (NISS), told the media on Sunday the majority of victims were from neighboring countries, including Æthiopia, Eritrea


...is run by the People's Front for Democracy and Justice (PFDJ), with about the amounts of democracy and justice you'd expect from a party with that name. National elections have been periodically scheduled and cancelled; none have ever been held in the country. The president, Isaias Afewerki, has been in office since independence in 1993 and will probably die there of old age...


and Somalia.

Dalgo said the victims were handed over to police.


Posted by: Fred || 01/09/2017 00:00 || Comments || Link || E-Mail|| [385 views] Top|| File under:
Twin blasts hit the capital Mogadishu, kills 3
At least 3 people were reported dead and 17 others wounded following twin explosions in the Somali capital of Mogadishu on yesterday evening, Garowe Online reports.

Banadir region Spokesman, Abdifatah Omar Halane, confirmed the blasts to the local media and stated that hand grenades were used to attack the tea-shop located at Tarabuunka intersection, which is frequented by government soldiers. The Spokesman said the death toll could rise as some were critically injured from yesterday's attacks.

According to residents, the explosions were heard from other parts the city, which happened at around 19:00 local time.

Following the blasts, security authorities have arrived the scene, carried out investigations and captured a score of suspects, who were transferred to the CID headquarters for beatings further investigations, according to the official.

Police authorities have accused Al Qaida linked Al Shabaab group behind the attacks that targeted government soldiers.

The incident comes amid surge in terrorist attacks in Mogadishu city in the past weeks by the Al Shabaab group, who vowed to disrupt the ongoing Somali election in the country.
Posted by: Steve White || 01/09/2017 00:00 || Comments || Link || E-Mail|| [319 views] Top|| File under: al-Shabaab
Shaboobs recapture town near Kismayo town
KISMAYO, Somalia- Al Shabaab fighters have retaken control of Bulo-Gadud near the port town of Kismayo from Jubbaland state forces backed by the African Union (AU) troops, who seized it earlier on Friday, Garowe Online reports.

Residents said the militants had encountered a light resistance from the allied forces during the takeover. Bulo-Gadud lies some 30 km away from Kismayo, and is now under Al Shabab's control.

Jubbaland troops with the support of Ethiopian forces serving with the African Union Mission in Somalia (AMISOM) have earlier pushed out Al Shabaab from several villages in the outskirts of the coastal town of Kismayo last week.

However, AMISOM and Jubbaland are yet to release a statement concerning the fall of Bulo-Gadud district to Al Shabaab militants.
Posted by: Steve White || 01/09/2017 00:00 || Comments || Link || E-Mail|| [275 views] Top|| File under: al-Shabaab
Ruritanian Airstrikes near Kismayo kill 5
A military official says at least five people were killed, and scores wounded in airstrikes carried out by suspected Ruritanian U.S. warplanes in Al shabaab controlled areas near the coastal city of Kismayo on Sunday.

The officer told Radio Shabelle that the fighter jets fired at least 20 missiles on several Al shabaab camps, including Singaleer and Tuulo Kuusow, about 30Km north of Kismayo.

The airstrike has inflicted heavy casualties on residents in the villages under the Al shabaab control. According to the reports, the raid has left many livestock dead.

The aerial bombing comes as Al shabaab has retaken Bulo-Gadud area after the pull out of Jubbaland and Ethiopian forces who seized the area on Friday from the militants following a joint operation.
Posted by: Steve White || 01/09/2017 00:00 || Comments || Link || E-Mail|| [369 views] Top|| File under: al-Shabaab
Arabia
Saudi Arabia says mosque attack planner was one of two killed in shootout
[Ynet] Soddy Arabia


...a kingdom taking up the bulk of the Arabian peninsula. Its primary economic activity involves exporting oil and soaking Islamic rubes on the annual hajj pilgrimage. The country supports a large number of princes in whatcha might call princely splendor. When the oil runs out the rest of the world is going to kick sand in the Soddy national face...


says the man who planned a

suicide kaboom

in July outside of the mosque where the Prophet Muhammad is buried is one of the two

murderous Moslems

killed in a shootout with police in Riyadh.

Interior Ministry

front man

Maj. Gen. Mansour al-Turki said Taie bin Salem bin Yaslam al-Saya'ari was killed Saturday by police in the capital's northern Yasmeen neighborhood.

The July 4 bombing outside of the Medina mosque killed four Saudi security force members and

maimed

five.

Millions of

Moslem

s from around the world visit the mosque every year as part of their pilgrimage to Mecca.
Posted by: trailing wife || 01/09/2017 08:49 || Comments || Link || E-Mail|| [243 views] Top|| File under:
68 killed in battles near Yemen's strategic strait
At least 68 fighters have been killed in two days of fierce battles between Yemeni forces and Houthi rebels near the strategic Bab al-Mandab strait, military officials said Sunday.

Government forces launched an assault Saturday, recapturing the coastal Dhubab district, just 30 kilometres (20 miles) north of Bab al-Mandab which links the Red Sea and the Indian Ocean. Since then at least 55 Houthis have been killed in fighting and 72 others wounded, military and medical sources said.

Clashes since Saturday have also killed 13 loyalists forces, including an army general, Brigadier-General Abdul Aziz al-Majidi, a loyalist commander, told AFP. They said fighting was still underway Sunday as loyalist forces were trying to retake from the rebels a key military base in the Dhubab region.

Al-Omari base is located in a mountainous region that overlooks the coastal road linking Bab al-Mandab region to Dhubab, and opens the way to rebel-held Hudaida port on the Red Sea.

The Houthis, and allied fighters, on Sunday fired two ballistic missiles that were intercepted by the Saudi-led coalition that backs the Yemen government, a loyalist military source said.

Landmines planted by the rebels had slowed down the advance of government forces, military officials said.

The government and its allies in the Saudi-led coalition recaptured Bab al-Mandab strait in October 2015, pushing the Iran-backed rebels further north. But the rebels still control nearly all of Yemen's Red Sea coast to the north, posing what the coalition says is a threat to international shipping.

Pro-government troops seized Dhubab in early October 2015, but the rebels managed to recapture the area in February.
Posted by: Steve White || 01/09/2017 00:00 || Comments || Link || E-Mail|| [323 views] Top|| File under: Houthis
The Grand Turk
Turkish police identify Reina attacker as Abdulkadir Masharipov
Turkish police have identified an alleged Islamic State of Iraq and the Levant (ISIL) militant who attacked a famous nightclub in Istanbul as Uzbek national Abdulkadir Masharipov.

The attacker arrived in Istanbul from the Central Anatolian province of Konya on Dec. 15, 2016, to stage the attack on Jan. 1. According to recently obtained information, an ISIL cell in Konya that consists of Uzbeks continued to provide logistical support to Masharipov, whose code name is "Ebu Muhammed Horasani."

The attacker remains on the run after escaping the Reina nightclub despite the massive deployment of police to prevent attacks targeting New Year's celebrations.

Masharipov is accused of killing 39 people and wounding 65 others at the club, although some eyewitnesses have suggested there was more than one attacker.

According to the investigation carried out by Istanbul Chief Public Prosecutor's Office, it was determined that Masharipov has been in Turkey since 2011, daily Milliyet reported. Police have now begun focusing on the ISIL militant's activities in Turkey in the past.

Meanwhile, new footage of the attack has emerged from inside the Reina nightclub. Masharipov is seen being kicked by a person as he was trying to hide among the wounded right before leaving the nightclub, daily Hürriyet reported. In the footage recorded at 1:20 a.m. on Jan. 1, people are seen running around in panic, as well as trying to drag the wounded out of harm's way. Others are seen trying to hide under their tables as the ISIL militant continues shooting.

At around 1:26 a.m., Masharipov is seen taking of his coat and beret. He then takes off his shirt and is seen with another shirt and trousers. He passes by people lying on the floor and then returns. Masharipov, who was carrying a stun grenade, is seen being kicked by someone who is trying to hide at 1:27 a.m. After being kicked, the stun grenade in Masharipov's hand explodes, resulting in wounds to his hand. Masharipov remained motionless on the floor for about 10 or 15 seconds as a result of the explosion, but soon regained consciousness before departing the nightclub, according to the footage.
Posted by: Steve White || 01/09/2017 00:00 || Comments || Link || E-Mail|| [424 views] Top|| File under: Islamic State
Iraq
Anbar Antix


4 Iraqi troops die in ISIS counterattack in western Anbar

Anbar (IraqiNews.com) Four Iraqi soldiers were killed and three others were wounded on Sunday when Islamic State militants attacked an area recaptured recently by security forces west of Anbar province.

Nazem al-Jughiefi, an intelligence commander at al-Hashd al-Shaabi (Popular Mobilization Units) in the town of Haditha, said IS militants attacked a security force securing al-Sakra region, which was recaptured on Saturday by security and tribal forces. He said four soldiers and four militants were killed in the attack.

He added that the forces also seized arms and vehicles used in the attack by the extremist group.

Islamic State militants have been holding locations west of Anbar, close the borders with Syria, since the group emerged to the scene in Iraq in 2014 to proclaim the establishment of a self-styled Islamic State across many regions of the country. Since then, it had launched occasional attacks on civilians and security in Anbar from those strongholds, with security forces, backed by fighter jets from a US-led military coalition, responding with recurrent airstrikes.

Last week, the Iraqi army command in Anbar announced a first security campaign backed by tribal militias to liberate the western regions of the province.

But most of attention is given to a battle running since October 2016 to retake Mosul, IS's biggest stronghold in Iraq, the recapture of which would represent the strongest blow to the group's existence in the country.


Posted by: badanov || 01/09/2017 00:00 || Comments || Link || E-Mail|| [297 views] Top|| File under: Islamic State
Mosul Offensive News
Iraqi drones target ISIS gatherings in southern Mosul

[ALMASDARNEWS] Video footage emerged showing Iraqi Army drones targeting jihadist gatherings in the Wadi Akkab region of southern djinn-infested Mosul
... the home of a particularly ferocious and hairy djinn...
A few months following the initiation of the Mosul military campaign, the Iraqi Armed Forces and their supporting Popular Mobilization Units (PMU) have managed to capture approximately 50% of the province and about two-thirds of eastern Mosul.

Expelling the terror group from eastern Mosul seems only to be a matter of time at the current pace of advances. Fighting is expected to intensify when the Iraqi Army crosses into Mosul's eastern bank where ISIS is expected to mount stiff defenses.

Iraqi forces clear eastern Mosul districts

Nineveh (IraqiNews.com) Iraqi security forces continued operations on Sunday to clear eastern Mosul from Islamic State militants, pushing towards new districts in the north and south of that region.

A security source was quoted by Shafaaq News website as saying that government artillery bombarded Islamic State locations in al-Kindi district, north of the eastern section of Mosul, preparing to storm the neighborhood.

Earlier on the same day, the army's elite Counter-Terrorism Service forces invaded Sokkar and Baladiyat districts, also in the north.

Shafaaq News also quoted other security sources as saying that forces from the army's 9th division and Federal Police waged an attack on Sumer and Domiz neighborhoods in the southeast.

Military officials said Saturday they became closer to the Tigris River, which bisects the city. Iraqi generals hope they will soon move onwards to the river's western bank, where IS still maintain strongholds near the borders with Syria.

The Iraqi government launched operations last October, with backing from a U.S-led international military coalition, to retake the city of Mosul, IS's biggest stronghold in Iraq which fell to the extremist group in 2014. PM Haider al-Abadi said in December he predicted the city to be cleared from militants in two months. Iraqi generals have said they became in control over 70 percent of the city's eastern part.

ISIS burns hospital, university buildings

Nineveh (IraqiNews.com) Members of the Islamic State extremist group set a maternity hospital and some buildings of the University of Mosul ablaze, before withdrawing from them, BasNews reported on Sunday.

Commander of Iraqi Counter-Terrorism Forces, Abdel Wahab al-Saedi, in a press statement said, "The Islamic State group burned al-Khansa Maternity Hospital, as well as the buildings of faculties of Dentistry, Education, Arts and Economy in the University of Mosul, before withdrawing from them, due to the significant development achieved by security forces in the area."

So far, Iraqi forces have retaken around 70 percent of eastern Mosul from the Islamic State militants. However, the western half of the city remains under the full control of Islamic State, which is fighting to hold on to its largest stronghold with snipers and suicide car bombs.

Iraqi forces repel ISIS attack in northern Mosul

Nineveh (IraqiNews.com) Iraqi security forces managed to kill 10 militants from the self-proclaimed Islamic State, after repulsing their attack using four car bombs on a residential neighborhood, north of Mosul, a source told Al Mada Press on Sunday.

The source said that troops of the army's 16th brigade managed, today, to destroy four booby-trapped vehicles belonging to the Islamic State, while trying to approach the area of al-Hadba apartments, north of Mosul.

"Security forces were able also to kill ten fighters of the Islamic State group during the attack," the source added on condition of anonymity.

Noteworthy, security forces liberated the majority of the eastern side of Mosul since the start of operation 'We Are Coming, Nineveh' in October 17, 2016.

Posted by: Fred || 01/09/2017 00:00 || Comments || Link || E-Mail|| [356 views] Top|| File under: Islamic State
Baghdad Bomb and Bullet Bulletin: 18 die


Suicide bombs rock Baghdad, killing at least 12

[RUDAW.NET] A

jacket wallah

killed at least 12 people and

maimed

39 at a prominent Baghdad market in an apparent ISIS attack on Sunday morning.

"A soldier at the gate of Jamilah Market opened fire on a suicide

boom-mobile

after noticing a suspect vehicle but the terrorist blew up his car," government

front man

Saad Maan said in a televised statement.

Jamilah is the city's primary vegetable market and located in the primarily Shiite district of Sadr City northeast of Baghdad.

ISIS claimed the attack on a popular terrorist website, using a nom de guerre indicating the bomber was Iraqi and saying that he targeted members of Iraq's Shiite

Moslem

majority, AFP news agency reported.

As an international coalition continues to drive ISIS fighters out of major Iraqi cities like Fallujah and djinn-infested Mosul
... the home of a particularly ferocious and hairy djinn...
, attacks in the capital have increased in frequency. In the past week about 100 people were killed.

6 die in bombing attack in Baladiyat

Baghdad (IraqiNews.com) A security source revealed, that 19 civilians were either killed or wounded in a suicide bombing that hit a popular market blBaladiyat area, in eastern Baghdad, Alsumaria News reported on Sunday.

The source said, "A suicide bomber, wearing an explosive vest, blew himself up in a popular market in Baladiyat area, eastern Baghdad, killing six civilians and wounding 13 others."

"Security forces cordoned off the area of incident, while ambulances transferred the wounded to a nearby hospital and the bodies to the forensic medicine department," the source added on condition of anonymity.

Today, Baghdad witnessed several terrorist attacks, using booby-trapped vehicles and suicide bombers that targeted civilians and security forces, and left dozens of casualties.

Mad Bomber's corpse detonates in morgue

Baghdad (IraqiNews.com) A booby-trapped corpse exploded inside a morgue of a hospital in al-Sadr City, east of Baghdad, a security source told Alsumaria on Sunday.

The source said, "A corpse placed inside a morgue in Sadr Hospital, in al-Sadr City, exploded at noon today, causing material losses but no human casualties."

"The corpse belongs to the suicide bomber who blew himself up, this morning, in Jamila area, east of Baghdad. Explosive material found on the corpse's abdominal area," the source added on condition of anonymity.

Earlier today, a suicide attack hit Jamila area, east of Baghdad, leaving seven dead and 15 wounded.

Bombing attack in al-Madain leaves 5 casualties

Baghdad (IraqiNews.com) A security source revealed that one person was killed and four others were wounded in a bomb blast near a playing-field in al-Madain, southeast of Baghdad, Alsumaria reported on Sunday.

The source told the Iraqi media outlet that an improvised explosive device, emplaced near a popular football playing-field in al-Wardiyah area in Madain district, exploded this evening, killing one person and wounding four others.

Security forces cordoned off the area of incident, the source added. Ambulances evacuated the wounded to a nearby hospital and the body to the forensic medicine department, the source explained on condition of anonymity.

Today, a suicide attack hit Jamila area, killing seven persons and wounding 15 others, while another attack in a popular market in Baladiyat area left 19 casualties.

Also, another IED attack took place near Diyala Bridge, south of Baghdad, and resulted in the injury of three civilians.

Posted by: Fred || 01/09/2017 00:00 || Comments || Link || E-Mail|| [344 views] Top|| File under: Islamic State
Shiite group calls Americans same as ISIS and bars them from training site
[RUDAW.NET] Iraqi army's Join Command confirmed that a group of trainers who were described as foreigners by the Shiite paramilitary of Hashd al-Shaabi were stopped from entering a location under their control in Diyala province on Saturday morning for "lack of prior coordination" with the group.

The Joint Command said its statement was to clarify remarks made by the Shiite Nujabaa Movement, a group under the command of Hashd al-Shaabi who claimed that their forces stopped an American team from entering an area in Diyala province, northeast of Baghdad.

"There was presence of a number of trainers with the special operations regiment of the Counter Terrorism Service who wanted to conduct training in the field in Makhul mountain," the statement from the Iraqi armed forces said without mentioning the identity of the trainers. "The training includes drills on sniper and artillery fire. The Counter Terrorism Service forces returned to where they came from upon the refusal from the force that held the unit for lack of prior coordination."

The spokesperson for Nujaba Movement told Rudaw on Saturday that the foreign troops were Americans.

"This morning the American forces made an advance and tried to enter to places where we are present at, places that we have held for a long time and face counterattacks every day from the ISIS gangs." Hashm al-Musawi told Rudaw. "We had said earlier that we will not allow the American forces into unstable places and liberated places as that is against Iraq's

illusory sovereignty

--that is first."

"And second," he added. "The Americans have dirty games, plans, and secret aims--because we believe the terrorist project of ISIS is an integral part of American projects in the region, and therefore these forces are not welcome, not wanted at all."

Al-Musawi said that they will deal with American forces in the same way they are treating the Shiite forces.

"The American forces always put red lines. They prevent anyone, any party or any force of Hashd al-Shaabi from entering fronts that they hold. As they put red lines, they also exercise veto [on this]. We will deal with them in kind." al-Musawi explained.

This development comes amid shifting US policy towards the Shiite paramilitary that was recognized by law las month, training hundreds of its members despite concerns over the group's violations of human rights


...which are often intentionally defined so widely as to be meaningless...


In late December US Commanding General of the anti-ISIS global coalition forces Lt. Gen. Stephen Townsend described the Shiite Hashd al-Shaabi as "remarkably disciplined" and following orders from Baghdad.

The US general said that, as a national force, the Hashd al-Shaabi could help make Iraq more secure as long as they are not influenced by Iran. The US government, Townsend said, "is going to try to shape" the law that legalized the Shiite force.

Al-Musawi said that there were designated places for foreign advisers which did not include areas under the control of their forces.

"We reject the return of occupation in all forms and shapes," he said, in reference to the US-led invasion of Iraq in 2003.

Posted by: Fred || 01/09/2017 00:00 || Comments || Link || E-Mail|| [550 views] Top|| File under: Govt of Iraq
Senior ISIS doctor in Kirkuk killed in Kurdish-coalition operation
[RUDAW.NET] A senior ISIS member in Kirkuk responsible for many civilian and Peshmerga deaths, was killed in a joint operation between Kurdistan's Counter-Terrorism forces (CTD) and the international coalition, the Kurdistan Region Security Council announced in a statement Sunday afternoon.

In the operation that took place on January 5 in Hawija, Islam Taha Mohamad al-Obaidi, also known by his nom de guerre Dr. Moawiya, was killed.

"Al-Obaidi was Chief Emir of

ISIS

's Health Department (Diwan) in Kirkuk Province and responsible for killing tens of civilians in Kirkuk Province. He took part in the martyrdom of four Peshmerga in January 2015 and played a key part in harming Kurdish Yazidi women in Hawija," reads the statement from the Security Council.

Posted by: Fred || 01/09/2017 00:00 || Comments || Link || E-Mail|| [401 views] Top|| File under: Islamic State
11 PKK positions destroyed in N Iraq, sez Turks
The Turkish army destroyed 11 outlawed Kurdistan Workers' Party (PKK) positions in airstrikes against the terrorist group in northern Iraq, the Turkish military said late on Jan. 6.

According to a statement issued by the Turkish General Staff, fighter jets carried out the airstrikes in the Qandil region of northern Iraq on Jan. 6 between 6:58 and 7:55 p.m. (3:58 and 4:55 p.m. GMT).
Posted by: Steve White || 01/09/2017 00:00 || Comments || Link || E-Mail|| [395 views] Top|| File under: Sublime Porte
Syria-Lebanon-Iran
U.S. Navy ship fires warning shots at Iranian vessels
A U.S. Navy destroyer fired three warning shots at four Iranian fast-attack vessels after they closed in at a high rate of speed near the Strait of Hormuz, two U.S. defense officials told Reuters on Monday.

The incident, which occurred Sunday, comes as U.S. President-elect Donald Trump prepares to take office on Jan. 20. In September, Trump vowed that any Iranian vessels that harass the U.S. Navy in the Gulf would be "shot out of the water."

The officials said the USS Mahan established radio communication with the Islamic Revolutionary Guard Corps boats but they did not respond to requests to slow down and continued asking the Mahan questions. The Navy destroyer fired warning flares and a U.S. Navy helicopter also dropped a smoke float before the warning shots were fired.

The Iranian vessels came within 900 yards (800 meters) of the Mahan, which was escorting two other U.S. military ships, they said.

The IRGC and Trump transition team were not immediately available for comment.


Notice that the reporter didn't ask the Obama administration for comment...

The official added that the warning shots fired on Sunday were just one of seven interactions the Mahan had with Iranian vessels over the weekend, but the others were judged to be safe.
Posted by: Steve White || 01/09/2017 09:19 || Comments || Link || E-Mail|| [1015 views] Top|| File under: Govt of Iran
Images of ISIS children executing 3 men in Deir Ezzor
[ALMASDARNEWS] The so-called "Islamic State of Iraq and Al-Sham" (ISIS) continued their campaign of executions around the eastern countryside of Syria, killing 3 men for allegedly spying on their fighters in the Deir Ezzor Governorate.


The picture tells you everything you need to know, unless you're into ISIS porn.


Using children no older than 5 years of age to kill the 3 men, the Islamic State carried out these executions in an unknown area in Syria this week.

The horrific images were taken from a video released by the terrorist group's propaganda wing on Sunday.

The children in the video are likely foreigners that were brought to Syria by their parents who joined the Islamic State's military wing.


Posted by: Fred || 01/09/2017 00:00 || Comments || Link || E-Mail|| [438 views] Top|| File under: Islamic State
Elite 4th Mechanized Division forces arrive in Wadi Barada
[ALMASDARNEWS] Units from the infamous 42nd Brigade of the 4th Mechanized Division have mobilized around the strategic rebel-held bastion of Barada Valley.

This development comes after rebel forces reneged on the reconciliation agreement they signed with government official the previous day. Local sources believe foreign orders pressured the

snuffies

to continue fighting.

Nevertheless, it is unlikely that the rebels will resist for long given the 42nd Brigade's track record in Muaddamiyah, Darayya, and Khan al-Sheh where stubborn rebels ended up getting transported to Idlib via green buses. Ten MLRS vehicles and five field guns have been positioned on the hills overlooking the valley.

The Syrian government eyes the imperative Wadi Barada region to its Fijah Water Spring that quenches the thirst of Damascus's five million plus population. Mounting local pressure for a reconciliation agreement will only make fighting harder for the jihadists.



More from ARA News:

Syrian army wages major offensive on rebel-held Damascus suburb

Damascus – Thousands of civilians fled the Ghouta al-Sharqiya district in Damascus suburb on Monday.

The mass displacement coincided with the Syrian regime's army forces launching a major anti-rebel offensive near the capital Damascus.

Civilians evacuated main towns of the Ghouta al-Sharqiya district, including Hawsh al-Salihiya, al-Nashabiya and Zireqiya.

"We escaped Ghouta to save our children from the regime's killing machine," a father of five told ARA News, speaking on condition of anonymity.

The Syrian army launched on Sunday a major offensive on the rebel-held Ghouta al-Sharqiya [or Eastern Ghouta], conducting indiscriminate artillery bombardment and airstrikes.

"The bombardment mainly hit residential buildings in the towns of Ghouta on Sunday, causing dozens of civilian casualties," local media activist Aladin al-Kurdi told ARA News over the phone.

"The heavy bombardment caused a state of panic among the people and pushed thousands to escape from the district," the source reported.

In the meantime, clashes broke out between the Syrian regime's troops and rebel fighters in the Ghouta al-Sharqiya.

The Syrian army was reported able to take parts of the Hazrama town in the district, forcing the rebel groups to retreat under fierce shelling.
Posted by: Fred || 01/09/2017 00:00 || Comments || Link || E-Mail|| [450 views] Top|| File under: Islamic State
Rebels carry out suicide attack in West Ghouta, 5 people killed
[ALMASDARNEWS] The jihadist rebels of Jabhat Fateh al-Sham


...formerly al-Nusra, the current false nose and mustache of al-Qaeda in the Levant...


(formerly al-Nusra


...formally Jabhat an-Nusrah li-Ahli al-Sham (Support Front for the People of the Levant), also known as al-Qaeda in the Levant. They aim to establish a pan-Arab caliphate. Not the same one as the Islamic State, though .. ...


Front) carried out a VBIED (vehicle borne improvised

bomb

) attack at a Syrian Arab Army (SAA) checkpoint outside the town of Beit Jinn on Sunday, killing at least 5 people and wounding 15 others.

Among the many casualties from this terrorist attack conducted by the jihadist rebels on Sunday were many

women and kiddies

seen awaiting to cross the Syrian Arab Army checkpoint.

The VBIED attack on Sunday was conducted out of frustration by the jihadist rebels; it was meant to antagonize the Syrian government for their recent success in the West Ghouta.

Earlier this week, the jihadist rebels in the West Ghouta surrendered several towns to the Syrian Arab Army in exchange for the transfer of their fighters to the Idlib Governorate; this deal did not include Beit Jinn.
Posted by: Fred || 01/09/2017 00:00 || Comments || Link || E-Mail|| [375 views] Top|| File under: al-Nusra
Terror Networks
The Beatings Will Continue: Iraqi and Syria Editions
4,500 Iraqis flee Mosul amid offensive

[AA.TR] A total of 4,500 civilians have fled northern Iraqi city of djinn-infested Mosul
... the home of a particularly ferocious and hairy djinn...
over the past three days as government forces launched the second phase of battles to retake the city form

ISIS

terrorists, an Iraqi aid official said Sunday.

Iyad Rafid of Iraqi

Red Islamic Thingy

told Anadolu Agency that civilians who fled from south and east of Mosul were settled in camps by the Iraqi Ministry of Displacement and Migration along with local and international aid agencies.

"1,500 civilians were placed in Hazir refugee camp while another 3,000 were settled in al-Jad'ah camp [outskirts of Mosul]," he noted.

80 families flee western Anbar

Anbar (IraqiNews.com) Eighty families fled the areas held by the Islamic State group in Qaim District toward the liberated areas, a member of Anbar Provincial Council revealed on Sunday.

Ezzal al-Fahdawi, member of Anbar Provincial Council, said in a press statement, "Iraqi security forces received 80 families who fled the areas held by the Islamic State in Qaim District, west of Anbar."

"The families are mostly women and children, and they were transferred to a displaced camp in Khalidiyah District, in eastern Ramadi," Fahdawi explained.

"The majority of families who fled Qaim paid 700 USD per person to the Islamic state's members to allow them flee the district," Fahdawi further added.

Fahdawi also declared that the coming days will be the hardest due to the displacement of hundreds of families from the western areas, which will need extra aids for the displaced families.

ISIS executes 12 for possession of satellite devices

[ARA News] Raqqa – Islamic State (ISIS) militants ransacked civilian houses on Sunday, in Syria's northeastern Raqqa Governorate. Local sources reported that ISIS-controlled al-Hisba police confiscated dozens of satellite receivers and arrested the owners.

ISIS extremists executed at least 12 people in Raqqa for possessing satellite devices, activists told ARA News.

ISIS claimed that the confiscations and executions were part of a broader campaign against "corrupt television."

"The jihadist group beheaded 12 men in the Meshallab neighbourhood in central Raqqa for using satellite receivers," media activist Khalid al-Omari told ARA News.

"The victims were brutally executed in public on charges of violating the Caliphate's rules," the source said.

ISIS militants destroyed the collected devices, and threatened to mercilessly punish anyone in possession of satellite receivers.
Posted by: Fred || 01/09/2017 00:00 || Comments || Link || E-Mail|| [363 views] Top|| File under: Islamic State
Who's in the News
23
[untagged]
10
Islamic State
3
al-Shabaab
3
Sublime Porte
2
Govt of Iraq
2
Taliban
1
Govt of Iran
1
al-Qaeda in the Indian Subcontinent
1
Haqqani Network
1
Govt of Saudi Arabia
1
al-Nusra
1
Palestinian Authority
1
Govt of Pakistan
1
Hamas
1
Houthis
1
Arab Spring
Bookmark
E-Mail Me
The Classics
The O Club
Rantburg Store
The Bloids
The Never-ending Story
Thugburg
RSS Links
Gulf War I
The Way We Were
Bio
Merry-Go-Blog
Hair Through the Ages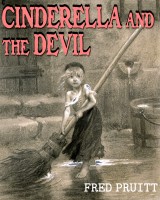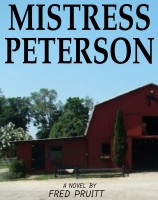 On Sale now!


A multi-volume chronology and reference guide set detailing three years of the Mexican Drug War between 2010 and 2012.

Rantburg.com and borderlandbeat.com correspondent and author Chris Covert presents his first non-fiction work detailing the drug and gang related violence in Mexico.

Chris gives us Mexican press dispatches of drug and gang war violence over three years, presented in a multi volume set intended to chronicle the death, violence and mayhem which has dominated Mexico for six years.
Click here for more information


Meet the Mods
In no particular order...


Steve White
Seafarious
Pappy
lotp
Scooter McGruder
john frum
tu3031
badanov
sherry
ryuge
GolfBravoUSMC
Bright Pebbles
trailing wife
Gloria
Fred
Besoeker
Glenmore
Frank G
3dc
Skidmark
Alaska Paul



Better than the average link...



Rantburg was assembled from recycled algorithms in the United States of America. No trees were destroyed in the production of this weblog. We did hurt some, though. Sorry.
54.236.234.60