Afghanistan
4 Bad Guys die in Uruzgan
At least four insurgents were killed in clashes with police forces in central Uruzgan province, local police officials said in a statement on Wednesday.

In addition, seven other insurgents were injured.

The clashes took place in Chaharcheno district of the province after insurgents attacked police check posts, according to the statement.

However, the statement did not provide further details nor information about casualties among security forces.

The Taliban has not yet commented about the clash.
Posted by: badanov || 01/26/2017 00:00 || Comments || Link || E-Mail|| [369 views] Top|| File under: Taliban
36 ISIS militants killed, 20 wounded in South of Afghanistan
[Khaama (Afghanistan)] At least 36 loyalists of the Islamic State
...formerly ISIS or ISIL, depending on your preference. Before that al-Qaeda in Iraq, as shaped by Abu Musab Zarqawi. They're very devout, committing every atrocity they can find in the Koran and inventing a few more. They fling Allah around with every other sentence, but to hear the pols talk they're not really Moslems....
of Iraq and Syria (ISIS) terrorist group were killed and around 20 others were

maimed

during the operations in southern Zabul province of Afghanistan.

The Ministry of Defense (MoD) said the

snuffies

were killed or

maimed

during the operations in Khak-e-Afghan and Shelamzoi districts.

MoD further added that 37

snuffies

were killed overall during the operations jointly conducted by the Afghan forces and at least two others were jugged
Please don't kill me!
.

According to MoD, at least one

myrmidon

was killed during a separate operation conducted in Arghandab district of Zabul.

The two

snuffies

were arrested during the operations conducted in Shindand district of Herat


...a venerable old Persian-speaking city in western Afghanistan, populated mostly by Tadjiks, which is why it's not as blood-soaked as areas controlled by Pashtuns...


, MoD added.


Posted by: Fred || 01/26/2017 00:00 || Comments || Link || E-Mail|| [313 views] Top|| File under: Islamic State
Africa Horn
14 dead as police end siege at Dayah hotel in Mogadishu
At least 14 people were killed, and dozens wounded in a twin car bombs at a hotel frequented by lawmakers and government officials in Mogadishu on Wednesday.

The outgoing Somalia's internal security minister Abdirisack Omar Mohamed has held a press conference in Mogadishu after police ended a deadly siege at Dayah hotel in the capital. The minister said four gunmen who were involved in the attack on the Dayah hotel near the parliament building were shot dead by the security forces.

The lethal attack began with a suicide truck bomb explosion at the hotel's gate, followed by another car bomb blast before four gunmen stormed the building, according to witnesses.

Al shabaab has claimed responsibility for the hotel attack.
Posted by: Steve White || 01/26/2017 00:00 || Comments || Link || E-Mail|| [108 views] Top|| File under: al-Shabaab
Africa North
Car bomb detonates in Benghazi
[Libya Herald] In what is thought to be a car bomb, a vehicle exploded this evening in Benghazi's Shara Jamal, not far from the sports city. There are few details about it so far although a number of casualties are reported.

"It was like an earthquake," said one resident in the street. It had been now closed off and was swarming with police and security officials, he added.

Earlier during the day, the Libyan National Army announced that it had finally crushed militants in the city's Ganfouda district. However, fears had already been voiced that cells of militants still in the city would continue their fight with assassinations and car bombs.


Posted by: badanov || 01/26/2017 00:00 || Comments || Link || E-Mail|| [308 views] Top|| File under:
Libyan Army captures Ganfouda district
Benghazi, 25 January 2017:

A Libyan National Army commander has announced victory in the Benghazi's Ganfouda district though it appears that some terrorists are still holding out in small group of high-rise apartments.

The victory proclamation from a senior officer in the Zawia Martyrs' Brigade has not yet been confirmed by LNA sources.

In the last 24 hours there appears to have been a steady collapse of resistance by t militants, abandoning a succession of building. From within them 63 prisoners freed. In addition, some 60 families have fled across LNA lines in scenes reminiscent of the flight of women and children in the last days of the Bunyan Marsous operation against terrorists in Sirte.

The majority of the freed prisoners appears to have been former Qaddafi soldiers originally held in the Budhima military prison who were evacuated by the terorrists before they lost the area. Among them is Colonel Mohammed Ati who was released today reportedly not yet knowing that two of his sons had been killed last year fighting with the LNA in Leithi.

Six LNA soldiers died in battle yesterday. Casualties today are not yet clear.


Posted by: badanov || 01/26/2017 00:00 || Comments || Link || E-Mail|| [531 views] Top|| File under:
Egypt's army kills three militants in Sinai raid on 'dangerous terrorist hideouts'
[AlAhram] Egypt's army said it has killed three

bully boyz

during a raid on two terrorist hideouts in central Sinai, a statement by the armed forces read late Tuesday.

Army

front man

Tamer El-Refaie said that Egypt's third field army in central Sinai, in cooperation with air forces,


...does that include Israeli drones? We don't actually want to know -- the Egyptian populace is not ready to hear about partnership with the Zionist entity, if Al Ahram is anything to go by...

was able to destroy two "extremely dangerous terrorist hideouts."

Three

bully boyz

were killed and two others injured in the offensive. Eleven other

bully boyz

were incarcerated
Please don't kill me!
The army said it was able to destroy a storehouse containing

kaboom

s, three four-wheel-drive vans, and three

cycle of violence

s believed to be used by the

bully boyz

in their operations.


How many of the kabooms were labelled, "Made in Gaza -- Hamas approved"?

The offensive came one day after the army announced the deaths of five personnel late Sunday in a terrorist attack in Sinai.

No further details were given on the terrorist attack or its location.

No group has yet

grabbed credit

for the attack.
Posted by: trailing wife || 01/26/2017 00:00 || Comments || Link || E-Mail|| [321 views] Top|| File under: Ansar Bayt al-Maqdis (IS)
Africa Subsaharan
At least 4 killed in trio of suicide attacks in Nigeria
[Ynet] Police and witnesses say at least four people have been killed in three attacks by

jacket wallah

s in Nigeria's northeastern city of Maiduguri.

Borno state police commissioner Damian Chukwu says the first attack late Tuesday involved a male bomber who was

rubbed out

by a military sniper after he was seen moving toward a security checkpoint.
Posted by: trailing wife || 01/26/2017 00:00 || Comments || Link || E-Mail|| [314 views] Top|| File under: Boko Haram
Arabia
Yemeni forces seize key route near Taiz
[Asharq Al-Awsat] Taiz- The Yemeni National Army, backed by the Saudi-led Arab Coalition air power, continued its push against coup militias overrunning governorates. Renewed clashes erupted with massive losses being registered on behalf of coup militants composed of loyalists fighting by the side of ousted president Ali Abdullah Saleh and Iran-aligned Houthis.

Army forces in Taiz, located in northern Yemen, announced sweeping advances towards the full liberation of the area from coup militias.

National army units made the announcement after liberating the key port city of Mokha, in Taiz. The whopping advance was a chief target accomplished in keep with the military coalition-backed operation 'Golden Spear.' Yemeni forces backed by the Saudi-led Arab Coalition freed the strategic Red Sea port city from Iran-aligned Houthis Monday afternoon.

Houthi forces had controlled Mokha since they overran the capital Sana'a in September 2014 and advanced on other regions aided by troops loyal to former president Ali Abdullah Saleh.

"The battle taking place at the west coast means that the power balance has shifted to its final position in Yemen—the artillery pipeline supplying coup militants has been completely cut off, scattering their factions across mountains terrain and leaving them besieged," political analyst Bassim al Hakimi says.

Forces supporting President Abdrabbuh Mansur Hadi, backed by a Saudi-led coalition, launched a vast offensive on January 7 to retake the coastline overlooking the Bab Al Mandab strait.

The strait is a strategically vital maritime route connecting the Red Sea and the Indian Ocean.

"The victory has torn apart the coup militias' symbolic sovereignty embodied in their control over key ports and vital institutes," he added.

"Taiz's liberation now is a matter of resolution alone, freeing the key port city, Mokha will open up the road before pro-government forces to go in with full-blown force to the eastern side of the country," Hakimi said.

"Outbreak of civilian revolt supporting legitimacy forces would fire up crowds, burning down militias at once," he explained.

Many militants had surrendered to army units, while others fled the site, field sources told Asharq Al-Awsat. More so, Houthi combatants would leave behind all those killed and injured, as well as artillery, while escaping the battlefield.

"The liberation of Mokha will push forward more advances—most important being the lifting Taiz' militia-imposed siege," said another political analyst, Rashad Ali al-Sharbaai.

"Liberating the rest of Taiz is a plus, not to mention that the main supply pipeline arming coup factions would be cut off," Sharbaai added.

Other analysts said that freeing Mokha has facilitated moving to the operation's next target, Hodeidah, the largest port in territory controlled by Iran-backed militants.

President Hadi congratulated pro-government forces and the people of Yemen on the victory in Mokha, and urged the forces to push forth across the country's many front lines – which until now have mostly fallen into stalemate – until they liberate the whole country from the rebels, Yemen's official Saba news agency as reported.
Posted by: badanov || 01/26/2017 00:00 || Comments || Link || E-Mail|| [410 views] Top|| File under: Houthis
Europe
Austrian Minister: Put Electronic Tags On All Terror Suspects & Syria Returnees
[RT] Even those terrorist suspects who have not committed a crime should be tagged, and UK-style total CCTV surveillance needs to be put in place, says Austrian Defense Minister Hans Peter Doskozil, as the country considers a radical overhaul of security legislation.

"There are several possibilities on the table. Electronic ankle tags for people posing a potential threat are definitely something to be considered," the center-left politician told the O1 state radio station on Tuesday. "I definitely think that it would be appropriate that they are monitored, that the authorities know what they are doing, whom they are meeting."

According to the leading Krone newspaper, there are currently just under 300 potential terror suspects in the country, with around a third of them returnees from Syria and Iraq, where they may have fought alongside jihadist militias, such as Islamic State.

Security tags can only currently be used as a part of the sentencing system, and Sobotka admitted on Tuesday that new legislation is necessary for a broader mandate. Previously, leading judicial figures said that it would be extremely difficult to prove that someone is a "threat" with no evidence of wrongdoing, and suggested that electronic monitoring contravened fundamental freedoms enshrined in human rights legislation, and could be challenged in a European court.

Doskozil has also called for widespread use of video surveillance, another Sobotka idea. There are approximately 1 million operational CCTV cameras in Austria, compared to over 6 million in the UK, according to police statistics.
Posted by: Besoeker || 01/26/2017 06:02 || Comments || Link || E-Mail|| [503 views] Top|| File under:
Europe migrant colonist briefs

Belgian police in counter-terror raids in Brussels

[AlAhram] Belgian police on Wednesday raided eight homes in the Brussels region as part of a counter-terrorism operation that is ongoing, prosecutors said. The raids are not related to either the Islamic State attacks in Paris in November 2015 or the bombings in Brussels in March last year, a spokesman for the federal prosecutor's office told AFP.

The website of the newspaper La Derniere Heure first reported the raids, saying special forces backed up counter-terror police who raided homes in Molenbeek, Schaerbeek, Anderlecht and Laeken. It said several people were detained for questioning on suspicion that they had either travelled to Syria or returned from the war zone.

How a discarded laptop proves terror network behind Brussels and Paris attacks had links with ISIS in Syria, planned another atrocity and had been targeting Jewish plane passengers

[DailyMail] o Laptop was found two hours after suicide bombers targeted Brussels in March
o Revealed contact with top ISIS operatives in Syria and plans for further attacks
o Separate investigations revealed terrorists were targeting Jewish passengers
o Retrieved files also reveals chilling instructions for November 13 Paris slaughter

Police in Sweden probe rape reportedly aired on Facebook


This sounds like a colonist act, yet Sweden's police are not saying so.

[Ynet] Police in Sweden say three men have been arrested on suspicion of being part a group rape that was streamed live on a closed Facebook group. Police spokeswoman Lisa Sannervik says the investigation into "a serious sexual offense" was in "a preliminary phase" and she could not provide further details. No charges have been pressed.

Sannervik said Tuesday a teenager and two men in their 20s were arrested Sunday in the city of Uppsala, north of Stockholm, after police received tips about the ongoing streaming and rape from users. Deputy Chief Prosecutor Magnus Berggren told Sweden's TV4 channel Monday investigators don't have "the footage showing the alleged assault," and urged anyone "with "access to this footage" to turn it over.


Update from The Sun at 8:40 a.m. ET: Two armed Afghan men aged 18 and 20 were among the arrestees. The third is a 24 year old "from Sweden", which suggests he was naturalized. Photo of the revolver-looking thing at the link.

EU's mishandled millions not reaching refugees

[DeutscheWelle] Despite millions of euros available for relief efforts, refugees in Greece continue to live in terrible conditions as the government and NGOs trade accusations of mismanagement.

EU Hikes Support for Libya Coast Guard to Stop Migrants
25 Jan 2017
The EU unveiled plans Wednesday to increase training for the Libyan coast guard as part of new measures to stop African migrants leaving for Europe in a feared spring surge.

Firearms Freedom Advocate Sentenced to Jail for Claiming Islam 'At War' with the West
25 Jan 2017
Dr. Georg Zakrajsek, a firearms enthusiast and supporter of the liberalisation of firearms laws in Austria, has been sentenced to five months in prison for claiming that Islam had declared war on the Western world.

Police Warn Of Future Islamic State Chemical Weapon Attacks
25 Jan 2017
The German Federal Criminal Police Office (BKA) has warned that Islamic State may deploy chemical weapons in future terror attacks in Europe.

Danish Lawmakers to Migrants: 'Send Your Children to Language Classes or Lose Benefits'
24 Jan 2017
Denmark has expanded integration laws by mandating language standards for migrant children and will stop benefits to parents who refuse to send their children to language classes.

Austria: Detained Islamic Radical Built 'Test Bomb' In Preparation for Attack
24 Jan 2017
VIENNA (AP) — Austria's interior minister says suspected Islamic radical detained last week and suspected of planning a possible attack has told interrogators that he built a test bomb. State broadcaster ORF quoted Wolfgang Sobotka as saying the 17-year old

Junior Jihad: Suspected Terror Cell Member Just 12 Years Old
24 Jan 2017
Following the arrest of a 17-year-old plotting a terror attack in Vienna, authorities have also arrested a boy they say is under 14 years old and is alleged to be a member of a terrorist cell.

Populist Party Set to Make Big Snap Election Gains as Austria Coalition Looks Uncertain
24 Jan 2017
Increasing tensions between the left and right wing parties that make up Austria's grand coalition could potentially open a door to early power for the soaring anti-mass migration Freedom Party (FPÖ) as a snap election could bring a vote 18 months early.

Vienna Symphony Orchestra Musician's Career in Jeopardy After Alleged Migrant Attack
24 Jan 2017
The musical career of a Vienna Symphony Orchestra musician may be over after several men he described as asylum seekers broke his finger after attacking him on the subway.

Poll: 40 Per Cent of Migrants Think Citizens of Host Country Have Too Much Freedom
24 Jan 2017
A newly released study of migrants in Austria has revealed that whilst the vast majority are pro-democratic, many think Austrians live too liberally and have too much freedom.

Number of migrants caught trying to sneak into Britain in trucks from Holland has more than DOUBLED in a year
25/01/17
Dutch and British authorities caught 430 migrants in the last three months, almost twice as many as the previous quarter. The total for 2016 was 1,280 - more than double the previous year

African migrant DROWNS in Venice's Grand Canal in an apparent suicide attempt as hundreds of people watch and refuse to jump in to save him
26/01/17
The young migrant, named as Pateh Sabally, a 22-year-old Gambian, was seen jumping into the water from a pier and swimming to the middle of the Venice canal where he refused buoyancy aids.

Pamela Anderson makes surprise visit to a refugee camp in northern France to hand out children's books and food
25/01/17
The pin-up girl turned activist went to the La Liniere camp outside Dunkirk. Writing about the experience she said: 'I'll never forget today'. The former Baywatch star said more people should visit
Posted by: trailing wife || 01/26/2017 00:00 || Comments || Link || E-Mail|| [380 views] Top|| File under: Moslem Colonists
German police conducts a dozen of raids in crackdown on far-right extremists
Action leads to reaction.

[Ynet] Weapons, munitions and explosives found as some 200 German police raid a dozen homes in six states as part of investigation into a far-right 'Reichsbuerger' group suspected of planning armed attacks against Jews , police and asylum seekers.

About 200 German police searched a dozen homes in six states on Wednesday as part of an investigation into a far-right

extremist

group suspected of planning armed attacks against Jews, police and asylum seekers, stated the chief federal prosecutor's office.

Two of seven suspects were detained and weapons, munitions and explosives were found during the raids, said Frauke Koehler, a spokeswoman for the office.

A

front man

for the German Justice Ministry said the raids underscored the government's determination to crack down on ultra-right

extremist

s, whose numbers are rising across Germany.

"This is an important signal against the far-right

extremist

scene in Germany, which shows that our investigative agencies are vigilant and will proceed with great resolve against

extremist

s," he said at a government news conference.

The prosecutor's office said the early morning raids included searches of the homes of six people believed to have founded the new group, and that of a seventh person who is suspected of helping the group obtain supplies.

"The goal of today's search measures was to obtain further evidence of the actual creation of a formal group, as well as the alleged planned criminal acts and any potential tools," it said in a statement.

It said the suspects were largely connected via social media and were believed to have begun planning armed attacks in the spring of 2016.

German officials said the raids were directed against people associated with the "Reichsbuerger," or Citizens of the Reich movement, which rejects the modern German state as an illegitimate successor to Nazi-era Germany.

Koehler said a certain ideological closeness to the Reichsbuerger was perceptible, but that it was necessary to check whether there were actually such connections and how close they were.

Germany's BfV domestic intelligence agency put the group under observation in November, weeks after one of its members

rubbed out

a policeman during a raid at his home.

The agency warned last year, following the arrival in Germany of more than a million migrants colonists, that ultra-right

extremist

s--many with links to groups in Europe and the United States--were increasingly ready to commit acts of violence.

The BfV also called for action to halt the emergence of what it called "right-wing terrorist structures."

The number of far-right

extremist

seen at risk of committing violent acts jumped to 12,100 in 2016 from 11,800 in 2015, according to a spokeswoman for the Interior Ministry.

German authorities broke up a suspected ultra-right

extremist

group known as "Oldschool Society" last year.
Posted by: trailing wife || 01/26/2017 00:00 || Comments || Link || E-Mail|| [426 views] Top|| File under:
India-Pakistan
Two alleged terrorists gun down in Karachi
[GEO.TV] KARACHI: At least two alleged

murderous Moslems

were

bumped off

by the paramilitary personnel in the wee hours of Thursday in Gadap Town.

According to Rangers spokesperson, during the intelligence-based operation conducted on a tip-off, the

bad boyz were potted

in retaliatory firing, further adding that the suspects were affiliated with a proscribed organization.

A heavy cache of weapons and ammunitions were recovered from them, claimed authorities.

Meanwhile,


...back at the Council of Boskone, Kinnison began his slow infiltration of the sewer system...


as many as eight suspects were taken into custody in overnight raids conducted at Darakshan, Gizri, Baldia 7 number, Orangi town Iqbal Market.


Posted by: Fred || 01/26/2017 00:00 || Comments || Link || E-Mail|| [321 views] Top|| File under: Govt of Pakistan
Iraq
Mosul Offensive News
ISIS redeploys forces in western Mosul

(Reuters) Islamic State fighters have taken up sniper positions in buildings on the west bank of the Tigris river ahead of an expected government offensive into that side the city, locals said on Wednesday.

Prime Minister Haider al-Abadi said on Tuesday his forces had taken complete control of eastern Mosul, and the commander of the campaign to retake Islamic State's last major stronghold in Iraq has said preparations to cross the Tigris are under way.

IS fighters have moved in recent days into Mosul's main medical complex made up of a dozen buildings located between two of the city's five bridges – positions that can be used for observation and sniper fire, local residents told Reuters.

The tallest is seven storeys, one resident said, asking not to be identified as the militants execute those caught speaking with the outside world.

Some 750,000 people live in western Mosul, according to the United Nations which has voiced grave concerns for civilians in an area beyond the reach of aid organisations.

It took 100,000 Iraqi troops, members of regional Kurdish security forces and Shi'ite Muslim paramilitaries, backed by air and ground support from a U.S.-led coalition, almost 100 days to retake eastern Mosul in what has become the biggest battle in Iraq since the U.S.-led invasion of 2003.

Taking the west side – the location of Mosul's Grand Mosque where Islamic State leader Abu Bakr al-Baghdadi declared a "caliphate" in 2014 – could prove even tougher as it is crisscrossed by streets too narrow for armoured vehicles.

The Sunni Muslim jihadists are expected to put up a fierce fight as they are cornered in a shrinking area but the narrow streets could also deprive them of one of their most effective weapons: suicide-car bombs.

The group released drone footage on Wednesday of cars driving at high speed into clusters of army Humvees and armoured vehicles before blowing up.

In some cases, Iraqi soldiers can be seen running away as the car bombs speed towards them. The recordings also show munitions dropped from the drones.

Iraqi forces estimated the number of militants inside Mosul at 5,000-6,000 at the start of the battle, and have said 3,300 have been killed in the fighting.

More than 160,000 civilians have been displaced since the start of the offensive in Mosul, which had a pre-war population of about 2 million, U.N. officials say. Aid agencies estimate the dead and wounded – both civilian and military – at several thousand.

"The reports from inside western Mosul are distressing," U.N. humanitarian coordinator Lise Grande said on Tuesday.

"Prices of basic food and supplies are soaring … Many families without income are eating only once a day. Others are being forced to burn furniture to stay warm."


Posted by: badanov || 01/26/2017 00:00 || Comments || Link || E-Mail|| [380 views] Top|| File under: Islamic State
Diyala Defenses
Iraqi-Iran War era Land mine attack kills sheep herd

Diyala (IraqiNews.com) A landmine left over from the Iraqi-Iranian war in the 1980s exploded in Wednesday in a herd of sheep in Diyala, killing most of the animals, according to a local official.

The landmine, which dates back to the 1980-1988 war between Iraq and Iran, went off and killed most of a sheep herd in Qazania, 1200 Km of Baqubah, near the borders with Iran, according to the town's mayor, Mazen al-Kazai.

"Regions on the borders between Iraq and Iran at Qazania are riddled with landmines which kill several shepherds and their animals every year," Khazai was quoted as saying by Alsumaria News.

Dozens of landmines drift with seasonal floods towards farmlands, adding to the citizens' suffering over the past years, he said, urging the defense ministry to erect warning signs to avoid human losses.

Qazania municipality said Sunday it had formed a panel of environment officials to tackle the landmines issue to draw a map of their locations.

ISIS kidnaps 5 workers near Baqubah

Diyala (IraqiNews.com) A local source in Diyala province revealed that the Islamic State group attacked a government company near Naft Khana, east of Baqubah, and abducted five workers, Alsumaria reported on Wednesday.

The source said, "Islamic State's militants attacked, before noon today, the headquarters of Hamorabi Company, near Naft Khana, as well as abducting five workers and burning some machines."

"Security forces cordoned off the area of incident, and opened an investigation into it," the source added.

Hamorabi Company is carrying out a project to rehabilitate a road to Naft Khana, backed by the International Monetary Fund.

Iraqi forces seize munitions cache in Raka Haji Suhail area

Diyala (IraqiNews.com) Diyala Police Chief, Major General Jassim al-Saadi announced on Wednesday discovering a cache of rockets, and arresting four persons on criminal and terrorism charges in the province.

Saadi said in a press statement, "Security forces, based on intelligence information, carried out a search operation in the orchards located on the banks of Diyala River in Raka Haji Suhail area, and managed to discover a cache containing nine SPG-9 rockets and six 106 rockets."

"Security forces from the police also raided the areas of al-Khalis, Bani Saad and Mukdadiyah, and arrested four persons wanted on criminal and terrorism charges," Saadi added.

Security forces in Diyala Province discovered many caches of weapons and arrested dozens of criminals and terrorists in the last months.

Posted by: badanov || 01/26/2017 00:00 || Comments || Link || E-Mail|| [302 views] Top|| File under: Islamic State
Salahuddin Kombat Kronicle
Iraqi kop dies in mortar attack

Salahuddin (IraqiNews.com) An official source in Salahuddin Province revealed that a policeman was killed by a mortar shell near Alas oil fields, east of the province, Alsumaria News Reported on Wednesday.

The source said, "A mortar shell fell, this morning, near Alas oil fields, east of Salahuddin Province, killing a Federal Policeman."

"The shell was fired from Islamic State-held areas in the province," the source added on condition of anonymity.

According to al-Hashd al-Shaabi's leader, Udai al-Khedran, Alas is one of the largest oil fields located east of Salahuddin, and the Islamic state group is still controlling large parts of it.

Dozens of ISIS Bad Guys die as militia road clearing operation continues

Diyala (IraqiNews.com) A local source in Diyala province revealed that the Islamic State group attacked a government company near Naft Khana, east of Baqubah, and abducted five workers, Alsumaria reported on Wednesday.

The source said, "Islamic State's militants attacked, before noon today, the headquarters of Hamorabi Company, near Naft Khana, as well as abducting five workers and burning some machines."

"Security forces cordoned off the area of incident, and opened an investigation into it," the source added.

Hamorabi Company is carrying out a project to rehabilitate a road to Naft Khana, backed by the International Monetary Fund.

4 Hezbully militia die in ISIS attack near Tikrit

Salahuddin (IraqiNews.com) Four members of al-Hashd al-Shaabi (Popular Mobilization Units) were killed and wounded on Wednesday in an attack by Islamic State militants east and south of Tikrit, a security source has said.

The source told AlMada Press that the attack targeted PMU deployments in Tal Kasiba and Mutaibija, east and south of Tikrit. The attacks relied on heavy and light guns as well as motorbikes, killing two Hashd members and wounding two others.

According to the source, IS fighters have made a significant advance in al-Haddadiya crossroad, a network of highways linking the city with Kirkuk and Diyala.

Army fighter jets have started to bombard the group's supply routes at those regions, and later strikes are expected in northern and eastern Tikrit, the source added.

Al-Hashd al-Shaabi troops launched on Tuesday a military operation to secure the roads linking Baghdad and Salahuddin with Mosul, Islamic State's largest stronghold in Iraq, the half of which was retaken by security forces on the same day.

The extremist group has stepped up bloody attacks in Salahuddin and Baghdad in recent weeks, killing several security and PMU members, a development which observers believe is aimed at making up for losses in Mosul and to distract security forces.
Posted by: badanov || 01/26/2017 00:00 || Comments || Link || E-Mail|| [332 views] Top|| File under: Islamic State
Anbar Antix
20 ISIS Turbans turned into a fine, red mist in airstrike in Haditha

Anbar (IraqiNews.com) Iraqi army fighter jets killed 20 Islamic State fighters on Wednesday before they carried out an attack on army forces in Anbar's city of Haditha, a military official has said.

L. Gen. Qassem al-Mohammadi, commander of the army's al-Jazeeera Operations, said the militants were detected and targeted by the air force while approaching an army deployment west of Um al-Wez region, southwest of Haditha.

The Iraqi army command in Anbar declared on the 5th of January the start of operations to retake western Anbar regions, close to the borders with Syria, from militants who occupied them since the emergence of the Islamic State in 2014. The operations lasted for a few days, recapturing a few villages, before halting again. Observes see confusion regarding readiness to launch operations in the province, pointing out to the fact that the start of the security offensive was not officially declared by Prime Minister Haider al-Abadi as was the case with Mosul, where government forces have recaptured a half of the city.

Security sources said a week earlier that the government had decided to halt battles in Anbar until the end of security operations to retake Mosul, Islamic State's biggest bastion in Iraq.

Car bomb detonates in Ramai, no casualties

Anbar (IraqiNews.com) A police source in Anbar Province revealed that a booby-trapped vehicle exploded in central Ramadi City, Alsumaria News reported on Wednesday.

The source said, "This morning, a booby-trapped vehicle, parked on the roadside near street 17 in central Ramadi, exploded, after the arrival of the military engineering teams to dismantle it, without causing any casualties."

"Security forces cordoned off the area of incident, and imposed strict procedures in anticipation of the presence of any other threats," the source added on condition of anonymity.

Noteworthy, security forces and tribal fighters are controlling the city of Ramadi, after being liberated in 2015 from the Islamic State group.
Posted by: badanov || 01/26/2017 00:00 || Comments || Link || E-Mail|| [331 views] Top|| File under: Islamic State
Baghdad Bomb and Bullet Bulletin


Bombings leave 2 dead

(IraqiNews.com) Two civilians were killed and nine others were wounded on Wednesday when bomb blasts hit areas in central, northern and southeastern Baghdad, according to security sources.

Shafaaq News quoted security sources as saying that a booby-trapped car exploded in al-Rusafa, near al-Shawraja, the biggest commercial center in the Iraqi capital. The sources said one was killed and four others were wounded in an initial casualty count.

One person was killed and three others injured when a roadside bomb went off at al-Nahrawan district, southeast of Baghdad, a security source said in a press statement.

Another explosive device planted on the side of a road also exploded in al-Taji region, north of the capital.

Violence surged in Iraq with the emergence of Islamic State militants who took over large areas of the country in 2014. Baghdad has been witnessing almost daily bombings targeting civilians and security personnel. Nobody has claimed responsibility yet for the Tuesday bombings, but IS militants have said they were responsible for several bloody explosions that hit the capital in the past weeks, bringing the province's municipal and security officials under critics' fire.

The United Nations Assistance Mission in Iraq (UNAMI) said violence in the country left 19000 casualties in nine months of 2016.

Observers believe Islamic State have begun to escalate attacks outside the city of Mosul, where the group has been losing ground and personnel since October, so as to relieve pressure by government forces on that front and to divert attention from group losses.

While losing Mosul could be the severest blow to the group's existence in Iraq, some observers believe attacks outside the province prove that the extremist group can still pose a security threat.
Posted by: badanov || 01/26/2017 00:00 || Comments || Link || E-Mail|| [320 views] Top|| File under: Islamic State
Israel-Palestine-Jordan
Palestinian opens fire on troops in drive-by attack, is shot; earlier car rammer hits bollard, is shot dead
What have they been telling themselves in Ramallah?

[IsraelTimes] No Israelis injured in West Bank shooting;

maimed

gunman said to be receiving medical treatment in incident hours after car-ramming.

A Paleostinian man

shot up

Israeli troops from a moving car in the central West Bank on Wednesday night, the army said. The soldiers fired back, and injured him. No soldiers

were maimed

in the attack, which took place outside the village of Aboud, northwest of Ramallah.

The Paleostinian gunman received medical treatment on the scene, the army said.

Inside the vehicle, the soldiers found a Carlo-style submachine gun, a makeshift weapon that is prevalent in the West Bank and in the Israeli underworld.

The shooting attack came hours after IDF troops

rubbed out

a Paleostinian man who rammed his car into a West Bank bus stop north of Jerusalem on Wednesday evening in an apparent terror attack. According to the army, the driver crashed his truck into the metal bollards surrounding a bus stop near the Kochav Yaakov settlement in the central West Bank, southeast of Ramallah. Israeli troops who were stationed nearby opened fire, killing the Paleostinian man.

The Israeli civilians and soldiers who were standing at the bus stop were uninjured.

Upon searching the car, the soldiers found the driver to be holding a knife, the military said.

The driver was later identified by the Paleostinian health ministry as Hussein Salem Abu Ghosh, 24, from Qalandiya.


In other minor events throughout the day, Ynet adds:

Earlier in the day, a number of Molotov Cocktails were hurled at Kibbutz Migdal Oz in the Gush Etzion region. Three firefighting service teams were called to the scene to extinguish the flames. No one was injured in the attack.

In the morning, police units scoured the Jerusalem area in pursuit of a driver who smashed his vehicle through Hizma checkpoint in the city as security forces were carrying out security checks. According to security forces, the security personnel stationed at the checkpoint began the process of engagement and attempted to stop the suspect, who managed to flee the scene.
... as though they had never been...
A Paleostinian man reportedly crossed the border fence separating Israel and the

Gazoo

Strip this morning. The suspect was nabbed
Drop the gat, Rocky, or you're a dead 'un!
by Israeli security forces and taken in for questioning, Army Radio reports.
Posted by: trailing wife || 01/26/2017 00:00 || Comments || Link || E-Mail|| [362 views] Top|| File under:
Syria-Lebanon-Iran
Syrian forces drive back ISIS attack on Deir Ezzor airport
Syrian Army and Armed Forces units on Wednesday thwarted an attack by ISIL on Deir Ezzor Airport, killed ten ISIL terrorists and destroyed their vehicles in the far northeastern part of Damascus Countryside, and made a new advancement in the T4 area in Homs province's eastern countryside.
Posted by: badanov || 01/26/2017 00:00 || Comments || Link || E-Mail|| [251 views] Top|| File under: Islamic State
Syrian ISIS leader surrenders near Manbij
"The Mattis Effect..."


[ARA News] Manbij – A leading member of the Islamic State (ISIS) militant group surrendered to the Kurdish-led Syrian Democratic Forces (SDF) on Wednesday, military sources reported.

Abu Abdullah al-Bahreni, a Bahraini jihadist and chief of the ISIS-led Hisba Police in the Kifsa town in northern Syria, has surrendered to the SDF near Manbij city.

"After the SDF forces foiled an attempt by ISIS to infiltrate into Manbij, a number of ISIS militants, headed by al-Bahreni, surrendered themselves to the SDF," Kurdish officer Habun Osman told ARA News.

ISIS militants tried to infiltrate into the Mestariha district in southwestern Manbij on Wednesday. However, the SDF troops foiled the attempt after clashes with the militants.

"At least seven ISIS militants were killed in the clashes, while the rest surrendered themselves and their weapons to the Syrian Democratic Forces," SDF officer Osman said.

The Kurdish officer told ARA News that the militants could have escaped, "but they've chosen to surrender".

"Having a prominent ISIS official like Abu Abdullah al-Bahreni surrendering to the SDF indicates the helplessness of the terrorist group in continuing the fight against our forces in northern Syria," an SDF spokesman said.

The city of Manbij has served for over two years as a main ISIS jihadi pocket on the Syrian-Turkish border. Supported by the US-led coalition, the SDF liberated the city and its countryside in mid-August, 2016.
Posted by: badanov || 01/26/2017 00:00 || Comments || Link || E-Mail|| [313 views] Top|| File under: Islamic State
Lebanese Security Agency arrests Israeli spy ring
[AnNahar] Two Lebanese, 2 Nepalese And 1 Paleostinian held for spying for Israel.

The General Directorate of General Security announced Wednesday that it has incarcerated
Youse'll never take me alive coppers!... [BANG!]... Ow!... I quit!
two Lebanese men, two Nepalese women and a Paleostinian man on charges of "spying for Israeli embassies abroad."

"During interrogation, the detainees confessed to the charges, admitting that they had called phone numbers belonging to the Israeli enemy's embassies in The Sick Man of Europe Turkey


...the only place on the face of the earth that misses the Ottoman Empire....


, Jordan,

Britannia

and Nepal with the aim of spying and passing on information," a General Security statement said.

The investigations revealed that the two aforementioned Nepalese women were actively recruiting Nepalese domestic workers in

Leb

with the aim of spying for Israel.

"They gave them the phone number of the Israeli embassy in Nepal so that they pass on information about their employers to the Mossad Israeli intelligence agency," the statement added.

"Following interrogation, they were referred to the relevant judicial authorities on charges of collaborating with the Israeli enemy and efforts are underway to arrest the rest of the culprits," General Security said.
Posted by: trailing wife || 01/26/2017 00:00 || Comments || Link || E-Mail|| [337 views] Top|| File under:
Terror Networks
Trump Poised to Lift Ban on C.I.A. 'Black Site' Prisons
[NYT] WASHINGTON -- The Trump administration is preparing a sweeping executive order that would clear the way for the C.I.A. to reopen overseas "black site" prisons, like those where it detained and tortured terrorism suspects before former President Barack Obama shut them down.


Precautionary 'salt' added.


President Trump's three-page draft order, titled "Detention and Interrogation of Enemy Combatants" and obtained by The New York Times, would also undo many of the other restrictions on handling detainees that Mr. Obama put in place in response to policies of the George W. Bush administration.

If Mr. Trump signs the draft order, he would also revoke Mr. Obama's directive to give the International Committee of the Red Cross access to all detainees in American custody. That would be another step toward reopening secret prisons outside of the normal wartime rules established by the Geneva Conventions, although statutory obstacles would remain.

Mr. Obama tried to close the prison at Guantánamo Bay, Cuba, and refused to send new detainees there, but the draft order directs the Pentagon to continue using the site "for the detention and trial of newly captured" detainees -- including not just more people suspected of being members of Al Qaeda or the Taliban, like the 41 remaining detainees, but also Islamic State detainees. It does not address legal problems that might raise.
Posted by: Besoeker || 01/26/2017 06:55 || Comments || Link || E-Mail|| [624 views] Top|| File under:
Who's in the News
51
[untagged]
8
Islamic State
3
Moslem Colonists
2
Govt of Pakistan
2
Taliban
2
Hamas
1
Commies
1
Houthis
1
Boko Haram
1
al-Shabaab
1
Ansar Bayt al-Maqdis (IS)
1
Palestinian Authority
Bookmark
E-Mail Me
The Classics
The O Club
Rantburg Store
The Bloids
The Never-ending Story
Thugburg
RSS Links
Gulf War I
The Way We Were
Bio
Merry-Go-Blog
Hair Through the Ages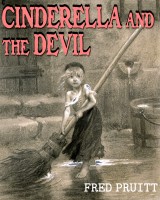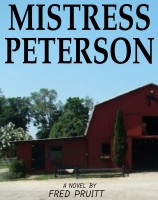 On Sale now!


A multi-volume chronology and reference guide set detailing three years of the Mexican Drug War between 2010 and 2012.

Rantburg.com and borderlandbeat.com correspondent and author Chris Covert presents his first non-fiction work detailing the drug and gang related violence in Mexico.

Chris gives us Mexican press dispatches of drug and gang war violence over three years, presented in a multi volume set intended to chronicle the death, violence and mayhem which has dominated Mexico for six years.
Click here for more information


Meet the Mods
In no particular order...


Steve White
Seafarious
Pappy
lotp
Scooter McGruder
john frum
tu3031
badanov
sherry
ryuge
GolfBravoUSMC
Bright Pebbles
trailing wife
Gloria
Fred
Besoeker
Glenmore
Frank G
3dc
Skidmark
Alaska Paul



Better than the average link...



Rantburg was assembled from recycled algorithms in the United States of America. No trees were destroyed in the production of this weblog. We did hurt some, though. Sorry.
54.163.42.154