Africa North
Egypt: Army killed 20 Ansar Bayt al Maqdis operatives in Sinai
[Ynet] Sky News network in Arabic reported that the Egyptian military killed 20 operatives of a branch of the Islamic State
...formerly ISIS or ISIL, depending on your preference. Before that al-Qaeda in Iraq, as shaped by Abu Musab Zarqawi. They're very devout, committing every atrocity they can find in the Koran and inventing a few more. They fling Allah around with every other sentence, but to hear the pols talk they're not really Moslems....
(ISIS) in northern Sinai.

This is part of an extensive military operation against the branch at the center of its activity, in the area of El Arish, which is in the north of the peninsula.
Posted by: trailing wife || 01/27/2017 00:00 || Comments || Link || E-Mail|| [329 views] Top|| File under: Ansar Bayt al-Maqdis (IS)
Suspected Emirati spy dies in jail
An Emirati man accused of being a spy has been murdered while being held in detention in Tripol. Attorney General Sadiq Al-Sour has announced. Yousef Mubarek, a former police sergeant in Dubai, was apparently by a member of Libyan intelligence who was then himself killed by prison guards.


That's a story line worthy of the RAB...

One report suggests that the Libyan intelligence member was killed as he stormed the detention centre where Yousef Mubarek, a former police sergeant in Dubai, was being held. Al-Sour has said another prison guard believed to have being involved in the murder is also being investigated.

Other reports, though, suggest that the Emirati was killed during an abortive attempt to escape.


That's a bit more of a pedestrian prison story, not that it can't be told well...

Mubarek was arrested in November 2015 by Libya Dawn officials at Tripoli's Mitiga airport while trying to leave for Tunis. He was then accused of espionage after videos of a number of embassies in Tripoli were supposedly found on his computer.

A trial had still been pending.

There has been no comment from the UAE.
Posted by: badanov || 01/27/2017 00:00 || Comments || Link || E-Mail|| [353 views] Top|| File under:
Libyan militia group looting in Sirte
Tribal elders in Sirte have accused Bunyan Marsous forces, which are supposed to be keeping order in the town, of looting and seizing local properties.

They also claim soldiers allied to BM have prevented Sirte residents from returning home by blocking the town's entrance with sand barriers. They also say the BM men are stealing electricity cabling, thus producing power cuts as the town struggles to get back on its feet.

Sirte has only one local militia, the 604 Brigade, which last week accused Islamist forces of trying to assert control over the area.

Sirte's mayor, Mukhtar Al-Madani, has continued to press the Presidency Council to compensate people whose homes were damaged in the fighting to retake the town from IS. In the Ghiza district ,where the terrorists made their final stand, virtually every building was destroyed.

Last week Madani accused the PC of a complete lack of interest in the town and begged for help to remove the unexploded ordinance that still litters it.

Sirte was badly damaged in 2011 because Qaddafi chose to make his own last stand there. Some 8,000 homes needed rebuilding at a cost of around $500 million. Now the town has been severely damaged all over again. Moreover there are widespread shortages, particularly of fuel

This month, the PC allotted $7.6 million to help reopen Sirte's main hospital, the Ibn Sina. A GNA official working on the Sirte crisis was quoted by Tripoli-based LANA as saying that petrol supplies were gradually being restored to the town. He did however admit that there were power problems but insisted that electricity engineers were hoping to fix the problems in the coming days.
Posted by: badanov || 01/27/2017 00:00 || Comments || Link || E-Mail|| [349 views] Top|| File under:
Africa Subsaharan
Boko Haram Terrorists Kill 3 People in Nigeria
[al-Manar] Boko Haram extremists raided a village in northeast Nigeria earlier this week, killing three men and abducting seven women, police said Thursday.

The militants raided a village in the northeastern district of Askira Uba on Monday, firing weapons and burning buildings to the ground, Borno state police commissioner Damian Chukwu told AFP.

Casting doubt on government claims that Boko Haram is "technically defeated", the police chief said officers had been deployed in the area to forestall further attacks.

"Homes and vehicles were burned in the attack which made villagers ran into the bush," said Chukwu.

Askira Uba is near the town of Chibok, where more than 200 schoolgirls were abducted in April 2014, drawing global attention to the raging Boko Haram insurgency in Nigeria's northeast.

Nigeria recently said it has forced the 'jihadists' out of their Sambisa forest stronghold, but residents in the area believe the ISIL-affiliated group is still present.

The raid was the latest in a string of assaults or attempted attacks in Borno state by suicide bombers, often young women.

At last 20,000 people have been killed since the start of the Boko Haram insurgency in 2009. Violence continues, despite government and military claims the group is on the verge of defeat.
Posted by: badanov || 01/27/2017 00:00 || Comments || Link || E-Mail|| [312 views] Top|| File under: Boko Haram
Arabia
Yemen's Rebels Seize 3 Trucks Carrying Aid to Al-Bayda
The Minister of Local Administration and the Chairman of the Higher Committee for Relief Sergeant Abdul Raqeeb Fath held Houthi militias and those loyal to Ali Abdullah Saleh responsible for seizing three trucks loaded with humanitarian aid and relief belonging to the World Food Programme.

According to the Yemeni news agency SABA, the minister accused the "Houthi militias of seizing three trucks loaded with humanitarian, food and medical aid that were on their way to the governorate of Al-Bayda and that had been allocated to the district of Dhi Na'im. He demanded that the World Food Programme take a clear stance against the inhumane actions carried out by the militia including detaining and seizing aid convoys and trucks that were intended for needy people in governorates that are under their control. He also called on international organisations, especially those that are part of the UN, to put pressure on the militias to stop such actions.

Fath also stressed that these Houthi militias "with these immoral acts, are further complicating the humanitarian situation in the governorates that are under the control of the militias and increasing the proportion of famine and the outbreak of diseases." He requested that the aid be released and that it reaches its intended recipients.

There have been violent clashes between the Houthi militias and the Yemeni army on the Nahum front, east Sanaa, after the army made advances and seized strategic and important sites with the support of Arab coalition aircraft.
Posted by: badanov || 01/27/2017 00:00 || Comments || Link || E-Mail|| [593 views] Top|| File under: Houthis
Soddy warbirds hit Nelm with 6 airstrikes
[al-Manar] US-backed Saudi aggression warplanes launched six airstrikes on Nehm district of Sana'a province overnight, an official told Saba on Thursday.

The warplanes hit Eam Bran and AL-Hershafa areas, causing heavy damage to houses and farms of citizens.

The Yemeni army and popular committees managed to inflict heavy losses upon the Saudi-led mercenaries in several areas.


Posted by: badanov || 01/27/2017 00:00 || Comments || Link || E-Mail|| [296 views] Top|| File under: Houthis
Yemen rebels cornered in Mokha
ADEN: Yemeni rebels are putting up fierce resistance in a key Red Sea port city where they are encircled by pro-government forces, military and health officials said on Thursday.

Deadly clashes have shaken Mokha since loyalist fighters launched an offensive nearly three weeks ago to oust the Iran-backed Houthi insurgents and their allies from Yemen's southwestern coast.

Fresh fighting has left 20 rebels and seven pro-government fighters dead over the past 24 hours, with dozens more wounded, a hospital official said.

"The city center is still in the hands of the Houthis, while the loyalist forces have taken up positions on three axes around the city and cut off the rebels' supply route between Mokha and Taiz" further east, a military official said.

He said the rebels had "no choice" but to leave Mokha and head toward the rebel stronghold of Hodeida further north on the Red Sea coast.

The forces loyal to President Abedrabbo Mansour Hadi are supported by Saudi-led coalition aircraft that have attacked a military camp and a rebel convoy in the past 24 hours, the military official said.

Nearly 230 rebel and loyalist fighters have been killed since Hadi's forces launched a vast offensive on Jan. 7 to drive the Houthis from Yemen's southwestern coast.

Pro-government forces have succeeded in recapturing the Dhubab district north of the Bab Al-Mandab strait, a key maritime route connecting the Red Sea and the Indian Ocean.

Loyalist forces said on Monday they had also captured the port in Mokha, but rebels are still holed up inside the city.

Aided by troops loyal to former President Ali Abdullah Saleh, the Houthis overran the capital Sanaa in September 2014 and advanced on other regions of the impoverished Arabian Peninsula nation.

The World Health Organization says more than 7,400 people have been killed since the coalition launched its intervention in support of Hadi in March 2015.
Posted by: badanov || 01/27/2017 00:00 || Comments || Link || E-Mail|| [319 views] Top|| File under: Houthis
Europe
Europe migrant colonist briefs

Slovenia parliament approves police sealing border with Croatia

[DeutscheWelle] Slovenia has passed a bill that allows police to seal the border with Croatia to prevent migrants from entering the country. The nation is on the edge of the Schengen Area of free travel in Europe.

Rough Sleeping Rate Up By Half, as Migrants Drive Growth
26 Jan 2017
The number of people sleeping rough on England's streets has risen by more than 50 per cent in the last two years, with more than one in five of those sleeping rough identified as migrants.

Campaign-Trail Marine Le Pen Blocked From Entering Migrant Camp
26 Jan 2017
A migrant camp in the French city of Dunkirk has stated populist Front National presidential candidate Marine Le Pen is not welcome in the camp because "humanity is a value she ignores".

Government Migrant Benefits Fraud Whistleblower Fired
26 Jan 2017
An employee of the state reception authority (LAB) in Lower Saxony has been fired after revealing 300 cases of migrants cheating the German benefits system to the police.

Trial of Syrian Migrant Machete Attacker Begins
26 Jan 2017
The murder trial of a Syrian asylum seeker who hacked to death his pregnant Polish lover with a kebab knife last summer has begun in Germany.
Migrants Who 'Fled War' Use Welfare to Holiday in Homelands
25 Jan 2017
Migrants granted leave to remain in Switzerland on the basis that they risk death in their homelands are using welfare money to fund holidays back home, the Basler Zeitung reports. The Swiss newspaper notes that thousands of migrants each year

Sex Abuse by 'Unaccompanied Minor' Gangs Lead Mall Staff to Consider Quitting
24 Jam 2017
Sexual abuse and harassment at Nordstan have become so unbearable for female members of staff that some are considering giving up their jobs at the Gothenburg shopping mall.

Witnesses Come Forward Following Facebook Livestream Gang Rape
23 Jan 2017
A woman who watched in horror at the gang rape broadcast live on Facebook Sunday morning has told Expressen how she was raped by one of the perpetrators in 2015


Why was she a member of what was described as a private Facebook group, or was the link shared more widely?
Posted by: trailing wife || 01/27/2017 00:20 || Comments || Link || E-Mail|| [382 views] Top|| File under: Moslem Colonists
Teenager in Germany Sentenced to Jail for Islamic State-Inspired Assault
[WSJ] A teenage girl who pledged allegiance to Islamic State
...formerly ISIS or ISIL, depending on your preference. Before that al-Qaeda in Iraq, as shaped by Abu Musab Zarqawi. They're very devout, committing every atrocity they can find in the Koran and inventing a few more. They fling Allah around with every other sentence, but to hear the pols talk they're not really Moslems....
was sentenced to six years in juvenile detention for stabbing and severely wounding a German police officer last February, ending the country's first trial of an attacker accused of drawing inspiration from the

Death Eater

group.

The 16-year-old girl, identified as Safia S., was found guilty of attempted murder, aggravated assault and supporting a foreign terrorist organization, the regional court in Celle that heard the case said.

Thursday's sentence is substantially tougher than those handed down in recent terror-related trials, which have targeted unsuccessful plotters, members of designated terrorist organizations or people who had fought alongside such groups in Syria or Iraq before returning to Germany.

The trial of Safia S., who was 15 when she stabbed a federal policeman in the neck, was seen as a test of Germany's ability to address the growing number of radicalized children and youth in its large

Moslem

community.

Juvenile law in Germany emphasizes the reintegration of youth offenders back into society and gives judges wide leeway in sentencing. While the sentence handed down to Safia S. was lengthy, it fell within the judge's discretion, said Nikolaos Gazeas, a Cologne


...a lovely city in Germany. They invented perfume there...


-based lawyer and expert on counterterrorism law.
Posted by: Fred || 01/27/2017 00:00 || Comments || Link || E-Mail|| [343 views] Top|| File under: Islamic State
The Grand Turk
Two ISIL emirs captured in northern Syria, brought to Turkey
Turkish special forces have captured two regional leaders of the Islamic State of Iraq and the Levant (ISIL), referred to as "emirs," in the Syrian town of al-Bab, while Turkish air strikes as part of the Euphrates Shield Operation have killed 17 other "emirs" in the same town.

The captures came as Turkish special forces recently conducted a number of operations to capture ISIL emirs alive, Turkish military sources told daily Hürriyet.

The first captured emir was the person who ordered the Jan. 20 car bomb attack on Turkish soldiers fighting alongside Ankara-backed Free Syrian Army (FSA) rebels during which five Turkish troops were killed and nine others were wounded, sources said.

They added that the second emir was captured in another operation on Jan. 24 in al-Bab.

The two high-ranking leaders were also separately brought to Turkey to be interrogated especially regarding ISIL terrorists, weapons depots in al-Bab, and their contacts in ISIL's de facto capital Raqqa.

The special forces acted upon intelligence that around 300 emirs were sent into al-Bab, especially from Raqqa and its surrounding area.

Turkish jets also conducted air strikes on a building where most of these emirs were staying and killed 17 of them, sources said.


What about the other 283?
Posted by: Steve White || 01/27/2017 00:00 || Comments || Link || E-Mail|| [354 views] Top|| File under: Islamic State
Turkey Carries out First Security Operation against Fateh al-Sham
Ankara – Four people have been arrested after an operation targeting al-Nusra militants in the Yildirim district of the northwestern province of Bursa on Wednesday.

The arrested suspects were determined to have been providing logistical support for the jihadist group in Syria and have entered the clash zones under the control of the group.

The gendarmerie ain Busra also determined that the arrested militants were recruiting militants for al-Nusra.

The armed forces carried out simultaneous operations targeting the groups in the Karapinar, Degirmenonu and Ulus neighborhoods of the Yildirim district between Jan. 15 and 18.

The suspects were determined to have been sending money to al-Nusra from Bursa and were later arrested.

Arrest warrants were also issued for five suspects who went to Syria to join the organization and who were determined to still be in Syria.

Police seized logistical material, pistols, knifes, a sword, computer, a cell phone, CDs and a number of documents related to al-Nusra found in the raids carried out at the targeted addresses.

Turkey's Council of Ministers decided on June 3, 2014 to designate Jabhat al-Nusra, an al-Qaeda affiliate fighting the Bashar al-Assad regime, a terrorist organization.

The Turkish government's decision to designate the al-Nusra Front as a terrorist organization came in line with the policy of the United States and other Western countries.

In a common matter, a high-ranking ISIS terrorist was arrested in Istanbul in connection to the Reina nightclub attack.

Yasser Mohammed Salem Radown, who reportedly served as a judge in ISIS terrorist organization, was taken in January 5 into custody and interrogated by police before being taken to the Istanbul Justice Palace in Caglayan where he was formally charged for "being affiliated with an armed terrorist group" and "crimes against the Republic of Turkey."

Radown's capture will hopefully shed further light on the ISIS terrorist network in Turkey.

Shortly after Uzbek national Abdulkadir Masharipov was captured in Istanbul, it was learned that ISIS suspect Abdurrauf Sertin was responsible for providing homes to foreign ISIS terrorists across Istanbul, allegedly providing housing to Reina nightclub attacker, Masharipov.

The discovery led police forces to make 10 arrests, all of them foreign nationals, at one of those houses run by Radown in the Zeytinburnu district of Istanbul, where suspects were found without passport identification.

Abdulkadir Masharipov, the ISIS militant and Uzbek national who is accused of killing 39 people and wounding 65 others in the Reina attack, slaughtered guests at the posh nightclub as they celebrated the new year, fleeing the crime scene undetected amid chaos at the scene.

Police launched an extensive manhunt which resulted in Masharipov's arrest 17 days later.

Police have detained a number of ISIS militants and continue to investigate the ISIS organization in Turkey.
Posted by: badanov || 01/27/2017 00:00 || Comments || Link || E-Mail|| [338 views] Top|| File under: al-Nusra
Home Front: WoT
San Bernardino massacre yields second immigration fraud conviction
[Reuters] The Russian-born wife of the California man accused of supplying guns used by another couple who killed 14 people in San Bernardino pleaded guilty on Thursday to federal immigration fraud charges, the U.S. Attorney's Office said.


Sixteen years on and nothing at all learned from 9/11 ?


Mariya Chernykh, 26, became the second person convicted in an immigration fraud scheme linked to the December 2015 massacre by Syed Rizwan Farook and his Pakistani-born wife, Tashfeen Malik, who authorities said were inspired by Islamic extremism.

The man she admitted paying to marry her, Enrique Marquez Jr., is charged with furnishing two assault rifles used in the shooting rampage by Farook, a U.S. native of Pakistani descent, and Malik, whom he married in 2014 in Saudi Arabia.

The couple were killed in a gunfight with police four hours after the massacre.

Marquez also is accused of having plotted with Farook to stage similar shooting attacks in the suburbs east of Los Angeles in 2011 and 2012 that were never carried out. He is scheduled to go on trial on Sept. 26.

Farook's brother, Syed Raheel Farook, 31, pled guilty to a single count of conspiracy to commit fraud earlier this month, admitting that he lied on immigration forms that paved the way for Chernykh, his wife's sister, to engage in a fraudulent marriage to Marquez.

Chernykh, a Russian citizen, pled guilty to charges of conspiracy, perjury and making false statements, and now faces a maximum penalty of 20 years in prison and a $1 million fine when she is sentenced in November, according to a statement by the U.S. Attorney's Office in Los Angeles. Her would-be brother-in-law, Raheel Farook, could receive up to five years in prison.

His wife, Tatiana Farook, a third defendant in the immigration fraud case, is slated to go on trial in March.

The slaying of Rizwan's Farook's co-workers at a holiday office party on Dec. 2, 20015, ranks as one of the deadliest attacks by Islamist militants in the United States since the Sept. 11, 2001, al Qaeda attacks on New York and Washington.

In addition to acknowledging in court on Thursday that she falsified immigration documents and paid Marquez to participate in the sham marriage, Chernykh admitted making false statements to federal investigators in the immediate aftermath of the San Bernardino attack, authorities said.
Posted by: Besoeker || 01/27/2017 01:17 || Comments || Link || E-Mail|| [508 views] Top|| File under:
NY man linked to Islamic State gets 20 years prison for New Year's Eve plot
[REUTERS] An upstate New York man was sentenced on Thursday to 20 years in prison after pleading guilty to conspiring to provide material support to Islamic State
...formerly ISIS or ISIL, depending on your preference. Before that al-Qaeda in Iraq, as shaped by Abu Musab Zarqawi. They're very devout, committing every atrocity they can find in the Koran and inventing a few more. They fling Allah around with every other sentence, but to hear the pols talk they're not really Moslems....
, in connection with his alleged role in preparing a New Year's Eve attack in 2015 at a local club or bar.


Chop his head off.


Emanuel Lutchman, 26,


...another nutter-jihadi succeptible to grooming. He had a long history of mental illness and criminality, and was so short of cash that an undercover agent covered the $40 cost of supplies for the planned attack...

of Rochester, was sentenced by Chief Judge Frank Geraci of the federal court in that city, following his August 11 guilty plea, the U.S. Department of Justice said.

The prison term was the maximum possible, and Lutchman was also sentenced to 50 years of supervised release. He has been

in jug

since his Dec. 30, 2015 arrest.

A federal public defender representing Lutchman did not immediately respond to requests for comment.

According to his plea agreement, Lutchman admitted to having bought a machete, knives, ski masks and other items for his attack, in which he was prepared to kidnap or kill people, and planned to later release a video explaining his actions.

The defendant also admitted to having conspired with Abu Issa al-Amriki, a now deceased member of Islamic State in Syria, hoping that a successful attack would help him gain membership into the group, the Justice Department said.

Lutchman had also expressed support for Islamic State on social media, and gathered issues of Inspire, an online magazine published by al Qaeda, designed to help people conduct "'lone wolf' terrorist attacks" in the United States, the department added.
Posted by: Fred || 01/27/2017 00:00 || Comments || Link || E-Mail|| [334 views] Top|| File under: Islamic State
India-Pakistan
Police apprehends 13 suspects in Peshawar
[GEO.TV] At least 13 suspects were taken into custody after a search operation in Beautiful Downtown Peshawar


...capital of Khyber Pakhtunkhwa (formerly known as the North-West Frontier Province), administrative and economic hub for the Federally Administered Tribal Areas of Pakistan. Peshawar is situated near the eastern end of the Khyber Pass, convenient to the Pak-Afghan border. Peshawar has evolved into one of Pakistan's most ethnically and linguistically diverse cities, which means lots of gunfire.


on Friday, informed Police.

According to details, in Doranpur, during a search operation conducted under SP City in Thana Paharipura police remits, 13 suspects were detained. A heavy cache of weapons and ammunitions was recovered from them, including one pistol, repeater and Kalashnikov, bullets and narcotics.

Police added that five more suspects were tossed in the calaboose
Into the paddy wagon wit' yez!
as they failed to provide required identity documents.
Posted by: Fred || 01/27/2017 00:00 || Comments || Link || E-Mail|| [325 views] Top|| File under: TTP
Iraq
ISIS airstrike limits in Iraq come under review; Mattis looks at Mosul
[Wash Times] Military advisers close to Defense Secretary James N. Mattis are considering loosening the restrictions on U.S. airstrikes that the Obama administration kept in place in war against the Islamic State in Iraq, according to current and former U.S. officials.

A key tenet of the proposed revised rules of engagement would raise the "acceptable" number of estimated collateral civilian casualties to authorize a U.S. or allied airstrike, sources say. Loosening these restrictions would give American commanders a freer hand in ordering strikes against the Islamic State's northern Iraqi stronghold of Mosul, which the Trump White House has strongly advocated.

One source, who recently left a high-level position in the department, said Mr. Mattis' team is believed to be carefully weighing the matter, with the expectation that the Trump White House would support such a move.

Another Pentagon official, who spoke on the condition of anonymity, told The Washington Times that the department has not formulated any specific plan, but could not rule out that such a high-level policy change was being considered.

"I can tell you that isn't something that we are working on right now, but that's not to say something like that won't happen," the official said.
Posted by: Besoeker || 01/27/2017 07:18 || Comments || Link || E-Mail|| [521 views] Top|| File under:
Mosul Offensive News


ISIS using drones as attack platforms
That's a violation of Rule 1 on Asimov's 3 Laws of Robotics!
Nineveh (IraqiNews.com) A local source in Nineveh province revealed that a drone belonging to the Islamic State dropped explosives on a house in central Mosul, wounding three family members, Alsumaria News reported on Thursday.

The source said, "A drone belonging to the Islamic State group, flying in the area of Bab al-Toub in central Mosul, dropped explosives on a house in the area, wounding three persons, including a 3-year-old child."

"Many people in Mosul were victims of drones that drop explosives in the few last weeks," the source added on condition of anonymity.

Lately, civilians were an easy target for Islamic State's drones attacks, especially in the recently liberated areas in Mosul, where eight persons were wounded due one of these attacks few weeks ago.

Iraqi forces exchange gunfire across Tigris River

An Iraqi soldier, after spotting a bulldozer across the Tigris River, alerted his elite unit, which fired a missile with a boom so loud it blew a metal door behind the soldiers off its hinges.

"The terrorist driving that bulldozer is burning. He is cooked," said Mostafa Majeed, the soldier manning the scope. In three months of Iraq's biggest military operation since the fall of Saddam Hussein in 2003, government forces have seized most of east Mosul.

But they have yet to cross the Tigris, leaving the western half of the city still firmly in the hands of the jihadists, who declared their caliphate here two and a half years ago.

Now, the troops are firing across the river to harass the militants and disrupt their fortifications, in preparation for the next phase of the campaign: the fight for the other side.

"The idea is to keep making life tough for them from our position, to kill them and prevent them from escaping as other forces surround them from other directions," Major Mohamed Ali told Reuters.

The tactical advance of Iraqi forces is a sharp contrast to 2014, when the army collapsed and fled in the face of a force of only an estimated 800 ISIS militants that swept into Mosul and swiftly seized a third of Iraq.

The soldiers appear disciplined as they position themselves on rooftops behind green sandbags, painstakingly watching the militants' every move through binoculars and scopes, hoping to get a clear shot with sniper rifles.
Posted by: badanov || 01/27/2017 00:00 || Comments || Link || E-Mail|| [375 views] Top|| File under: Islamic State
Anbar Antics


5 ISIS Bad Guys smoked in airstrike near Qadisiyah Lake

Anbar (IraqiNews.com) Commander of the army's 7th brigade, Major General Numan Abed al-Zawbaei announced on Thursday, that an airstrike carried out by the international coalition air force killed five members of the Islamic State, north of Qadisiyah Lake in Anbar Province.

Zawbaei said in a press statement, "The international coalition aircraft bombarded a number of terrorists, riding a vehicle carrying mortar shells, north of Qadisiyah Lake in Haditha District, west of Ramadi."

"The airstrike resulted in the killing five terrorist, as well as destroying the vehicle," Zawbaei added.

Haditha District is fully controlled by security forces and tribal fighters, while the Islamic State is launching attacks on the district from time to time.

Iraqi militia units drives back ISIS attack in al-Rahaliyah area

Anbar (IraqiNews.com) Forces from al-Hashd al-Shaabi repulsed an attack launched by the Islamic State group on al-Rahaliyah area in Anbar Province, a source told Alsumaria News reported on Thursday.

The source said, "A number of the Islamic State's members, riding a vehicle, attacked al-Hashd al-Shaabi forces in al-Ankour area in al-Rahaliyah vicinity, wounding two volunteer soldiers."

"The security forces managed to kill a member of the Islamic State group and wounding two others," the source added on condition of anonymity.

Asa'ib Ahl al-Haq group, part of the Public Mobilization forces, warned earlier of the presence of Islamic State's members in Rahiliyah area, near Karbala province.
Posted by: badanov || 01/27/2017 00:00 || Comments || Link || E-Mail|| [280 views] Top|| File under: Islamic State
Baghdad Bomb and Bullet Bulletin


1 Iraqi militiaman dead in small arms attack on checkpoint

Baghdad (IraqiNews.com) A police source revealed that a member of al-Hashd al-Ashaeri was killed and two others were wounded in an armed attack, south of Baghdad, Alsumaria News reported on Thursday.

The source said, "Unidentified armed men launched an attack, using medium weapons, on a checkpoint belonging to al-Hashd al-Ashaeri in al-Yusufiyah area, south of Baghdad, killing a volunteer soldier and wounding two others."

"Security forces rushed to the area of incident, while ambulances transferred the wounded to a nearby hospital and the body to the forensic medicine department," the source added on condition of anonymity.

The capital, Baghdad, is witnessing different attacks using booby-trapped vehicles and explosive belts, in addition to separate attacks against civilians and security forces.

1 dead in bombing attack at market near Madain

Baghdad (IraqiNews.com) A police source revealed that a civilian was killed and five others were injured in a bomb blast near a popular market, southeast of Baghdad, Alsumaria News reported on Thursday.

The source said, "An improvised explosive device, emplaced on the roadside near a popular market in al-Wardiyah area in Madain District, southeast of Baghdad, exploded, killing one civilian and wounding five others."

"Security forces arrived in the area of incident, while transferred the wounded to a nearby hospital and the body to the forensic medicine department," the source added on condition of anonymity.

Earlier today, unidentified armed men launched an attack, using medium weapons, on a checkpoint belonging to al-Hashd al-Ashaeri in al-Yusufiyah area, south of Baghdad, killing a volunteer soldier and wounding two others.
Posted by: badanov || 01/27/2017 00:00 || Comments || Link || E-Mail|| [291 views] Top|| File under: Islamic State
Israel-Palestine-Jordan
Palestinian opens fire on West Bank road, none hurt – army
[IsraelTimes] Shooting part of spike in violence; soldier

maimed

in Jenin during early morning arrest raid in which residents shoot, throw pipe bombs at troops.

A Paleostinian man opened fire on vehicles traveling on Route 55 in the northern West Bank on Thursday afternoon, the IDF said. No one was hurt in the attack. A bullet casing was found at the site, which lies near the village of Azzun east of the Paleostinian city of Qalqilya. IDF forces "are searching the area for the suspect," the army said in a statement.

The incident continues a sharp spike in violence in the West Bank in recent days.

An IDF soldier was lightly

maimed

in

festivities

between troops and residents in the West Bank city of Jenin early Thursday morning, the army said. During the fighting, Paleostinians fired gunshots and threw Molotov cocktails and pipe bombs at the troops, who

shot up

their attackers, the army said. It was not immediately clear which side caused the soldier's wounds. The soldier received treatment on the scene and was then taken to a nearby hospital for further treatment.

The army entered the Paleostinian city's refugee camp to conduct an arrest raid when they came under attack by local residents. During the operation, the IDF picked up two suspected

Hamas, the well-beloved offspring of the Moslem Brotherhood,

members -- brothers Muhammad and Ahmed As'ad Abu Khalifa, according to Paleostinian media.

Overnight Wednesday and into Thursday morning, the army conducted a number of operations throughout the West Bank, including a crackdown on the manufacturing of illegal weapons in the city of Hebron, the army said.

In the village of Aboud, northwest of Ramallah, the IDF also collected evidence from the home of a Paleostinian man -- identified by Paleostinian media as Raed Omar Nizar Barghouti -- who opened fire on an army post earlier in the evening, the army said.

Small-scale fighting was reported during an arrest raid in the Deheishe refugee camp outside Bethlehem. The

festivities

broke out after IDF troops moved into the city to pick up two residents, Paleostinian media reported.

In Hebron, the army shuttered a workshop that is believed to have been used to craft makeshift guns, the army said. Eight pieces of machinery, including drill presses and lathes, were confiscated during the operation.

Elsewhere in the West Bank, Israeli soldiers picked up five more Paleostinian suspects, four of them for rock-throwing. The fifth, who was tossed in the slammer
Drop the rosco, Muggsy, or you're one with the ages!
in al-Hashimia, north of Jenin, was suspected of being a member of the Hamas terrorist organization, the army said.

Earlier on Wednesday night, Barghouti shot at an army position outside Aboud from a passing car. IDF troops fired back, wounding him. He received medical treatment on the scene before being taken to a nearby hospital, the army said.
Posted by: trailing wife || 01/27/2017 00:00 || Comments || Link || E-Mail|| [364 views] Top|| File under: Hamas
Southeast Asia
Abu Sayyaf senior leader Hapilon now in Central Mindanao, says Lorenzana
[INTERAKSYON] Abu Sayyaf


...also known as al-Harakat al-Islamiyya, an Islamist terror group based in Jolo, Basilan and Zamboanga. Since its inception in the early 1990s, the group has carried out bombings, kidnappings, murders, head choppings, and extortion in their uniquely Islamic attempt to set up an independent Moslem province in the Philippines. Abu Sayyaf forces probably number less than 300 cadres. The group is closely allied with remnants of Indonesia's Jemaah Islamiya and has loose ties with MILF and MNLF who sometimes provide cannon fodder...


Group (ASG)

big shot

Isnilon Hapilon managed to escape from his Basilan


...Basilan is a rugged, jungle-covered island in the southern Philippines. It is a known stronghold of the Abu Sayyaf, bandidos, and maybe even orcs. Most people with any sense travel with armed escorts...


enclave and moved to Central Mindanao at the behest of the terror group Islamic State
...formerly ISIS or ISIL, depending on your preference. Before that al-Qaeda in Iraq, as shaped by Abu Musab Zarqawi. They're very devout, committing every atrocity they can find in the Koran and inventing a few more. They fling Allah around with every other sentence, but to hear the pols talk they're not really Moslems....
in Iraq and Syria (ISIS).

The move is to test whether Central Mindanao is conducive to the establishment of a "wilayat" or an Islamic State, Department of National Defense (DND) Secretary Delfin Lorenzana said Thursday.

Hapilon's breakout, with a small group of loyal followers, took place middle of December, he added.

Lorenzana said Basilan and Jolo were too small and and they can be easily be trapped there, hence the ASG leader's decision to move out in Central Mindanao where he is now rallying Maute Group members to support ISIS.

As of this posting, Maute Group members are placed at around 100 armed fighters.

"We know he is there so we are conducting operations against them in Lanao Del Sur, near the Butig area, just beside Lake Lanao, we have been there before with the President sometime last November or December, so we continue to operate against the ASG," the DND chief added.

He said all of these information are from their intelligence sources.

As this developed, the Western Mindanao Command's (WMC) 103rd Infantry Brigade under Col. Nixon Fortes scored another major breakthrough in its intensified campaign against the terror groups of ASG, Maute Group and foreign terror groups holed up in Butig, Lanao Del Sur.

"The terror groups are reported to have sustained a major casualty with a number of them dead or seriously

maimed

after a midnight (between the 25th and 26th January 2017) surgical air strike and a well-directed and observed artillery rounds accurately landing in the identified locations of the terror groups," Armed Forces of the Philippines (AFP) spokesperson Col. Edgard Arevalo said.

As of this posting, ground troops have established foothold and begun their assault to the same objective of the preliminary attack midnight.

"They are now cautiously advancing to their designated objectives ‐ the location of ASG leader Isnilon Hamilon, his select group, and the Brothers Abdullah, Omar, and Otto Maute, and possibly other foreigners joining their notorious group," he added.

"We will await the validated details of the results of this operation as soon as we get confirmations from our troops now on the ground," Arevalo said.


Posted by: Fred || 01/27/2017 00:00 || Comments || Link || E-Mail|| [304 views] Top|| File under: Abu Sayyaf
Syria-Lebanon-Iran
Syrian forces continue operations in Deir Ezzor
[al-Manar] Syrian Army units, backed by the supporting forces, clashed with ISIL-linked terrorist groups in the surrounding of Deir Ezzor city and its countryside in Deir Ezzor Province.

SANA reporter in the province said that the clash resulted in killing and injuring a number of ISIL terrorists.

The source added that a number of ISIL terrorist's vehicles, some equipped with machineguns, and a BMB vehicle were destroyed in al-Maqaber (the Cemeteries) area, in the surrounding of Deir Ezzor Airport, the Panorama area and al-Jafra village in the eastern countryside of the province.

Sweida

An army unit targeted ISIL hideout in al-Qaser village in the northeastern countryside of Sweida province.

A military source told SANA Thursday that the army operation left all members of the ISIL armed terrorist group dead or injured and destroyed their weapons and ammunition.

Homs

Army units, backed by the supporting forces, expanded operations against gatherings and fortifications of ISIL terrorists in al-Fawaera well area in the eastern countryside of Homs.

The army units continued advancing on al-Fawaera well area, located 15 km southeast of the T4 military airport, after establishing control over the area yesterday.

The army units continued chasing the remaining ISIL terrorists in the area, inflicting heavy losses upon them in personal and equipment.
Posted by: badanov || 01/27/2017 00:00 || Comments || Link || E-Mail|| [304 views] Top|| File under: Govt of Syria
Who's in the News
34
[untagged]
8
Islamic State
3
Houthis
2
Hamas
2
Sublime Porte
2
Commies
1
Ansar Bayt al-Maqdis (IS)
1
Boko Haram
1
Moslem Colonists
1
al-Nusra
1
Muslim Brotherhood
1
Govt of Syria
1
Abu Sayyaf
1
al-Qaeda in North Africa
1
TTP
1
Govt of Pakistan
1
Ansar al-Sharia
Bookmark
E-Mail Me
The Classics
The O Club
Rantburg Store
The Bloids
The Never-ending Story
Thugburg
RSS Links
Gulf War I
The Way We Were
Bio
Merry-Go-Blog
Hair Through the Ages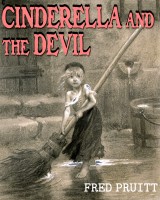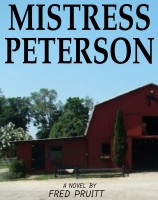 On Sale now!


A multi-volume chronology and reference guide set detailing three years of the Mexican Drug War between 2010 and 2012.

Rantburg.com and borderlandbeat.com correspondent and author Chris Covert presents his first non-fiction work detailing the drug and gang related violence in Mexico.

Chris gives us Mexican press dispatches of drug and gang war violence over three years, presented in a multi volume set intended to chronicle the death, violence and mayhem which has dominated Mexico for six years.
Click here for more information


Meet the Mods
In no particular order...


Steve White
Seafarious
Pappy
lotp
Scooter McGruder
john frum
tu3031
badanov
sherry
ryuge
GolfBravoUSMC
Bright Pebbles
trailing wife
Gloria
Fred
Besoeker
Glenmore
Frank G
3dc
Skidmark
Alaska Paul



Better than the average link...



Rantburg was assembled from recycled algorithms in the United States of America. No trees were destroyed in the production of this weblog. We did hurt some, though. Sorry.
34.234.76.59