Afghanistan
4 suspects arrested for having links with ISIS in East of Afghanistan
[Khaama (Afghanistan)] At least four suspects were incarcerated
Yez got nuttin' on me, coppers! Nuttin'!
for having links with the Islamic State
...formerly ISIS or ISIL, depending on your preference. Before that al-Qaeda in Iraq, as shaped by Abu Musab Zarqawi. They're very devout, committing every atrocity they can find in the Koran and inventing a few more. They fling Allah around with every other sentence, but to hear the pols talk they're not really Moslems....
of Iraq and Syria (ISIS) terrorist group in eastern Nangarhar


The unfortunate Afghan province located adjacent to Mohmand, Kurram, and Khyber Agencies. The capital is Jalalabad. The province was the fief of Younus Khalis after the Soviets departed and one of his sons is the current provincial Taliban commander. Nangarhar is Haqqani country..


province of Afghanistan.

The provincial police commandment said the individuals were arrested from the vicinity of Achin district.

The arrested suspects have been identified as Gul Rahman and Mirwais who are originally residents of Badghis province.

The two other suspects have been identified as Abdul Hanan and Mohammad Ziauddin who are originally residents of Laghman
...It has a population of about 445,600, which is multi-ethnic and mostly a rural society. During the invasions of Alexander the Great, the area was known as Lampaka, wich is apparently Olde Macedonian for Laghman.The city of Mihtarlam serves as the bucolic capital of the province. The population is half Pashtun, the remainder Tadjik and Pashai. It had a reputionagreat wealth until it was conquered in the tenth century by Abu Mansur Sabuktigin.
He conquered it and set fire to the places in its vicinity which were inhabited by infidels, and demolishing the idol-temples, he established Islam in them, He marched and captured other cities and killed the polluted wretches, destroying the idolatrous and gratifying the Musulmans. After wounding and killing beyond all measure, his hands and those of his friends became cold in counting the value of the plundered property.
..
province, according to the provincial police commandment.


Posted by: Fred || 02/06/2017 00:00 || Comments || Link || E-Mail|| [429 views] Top|| File under: Islamic State
Uprising commander joins Taliban group with his 14 men in Sar-e-Pul
[Khaama (Afghanistan)] A commander of the public uprising forces has defected to the Taliban

murderous Moslems

in northern Sar-e-Pul


...a city and eponymous province in northern Afghanistan, population about 500,000. Demographically it is majority Tadjik and Uzbek. There are small Pashtun, Arab, and Hazara communities, of which the Hazaras mostly don't bother anyone...


province of Afghanistan.

According to local government officials, the uprising commander joined the Taliban ranks with his 14 men in Sayad district.

Provincial governor's

front man

Zabiullah Amani confirmed the report and said the uprising commander has been identified as Noor Mohammad.

Amani further added that commander Mohammad and his men took several weapons and ammunition with them while defecting to Taliban

bully boy

s.

According to Amani, commander Mohammad was previously fighting the

bully boy

groups together with the

Afghan cops

.

He said hundreds of public uprising forces are currently busy fighting the Taliban

murderous Moslems

and other

Lions of Islam

in this province.
Posted by: Fred || 02/06/2017 00:00 || Comments || Link || E-Mail|| [376 views] Top|| File under: Taliban
Taliban commander Hekmatullah among 54 killed in Helmand: MoD
[Khaama (Afghanistan)] At least 54 bandidos

Lions of Islam

including a local commander of the Taliban group was killed during the clearance operations in southern Helmand


...an Afghan province populated mostly by Pashtuns, adjacent to Injun country in Pak Balochistan...


province.

The Ministry of Defense (MoD) said the bandidos

Lions of Islam

were killed during the joint clearance and counter-terrorism operations in the past 24 hours.

According to a statement by MoD, all the

Death Eater

s, including the local commander of the group, Hekmatullah, were killed in Garamser district.

The statement further added that the operations were conducted with the support of the artillery units of the Afghan army and the Afghan Air Force.

In a separate operation in southern Kandahar province, the Afghan forces locked away
Yez got nuttin' on me, coppers! Nuttin'!
a drugs smuggler and confiscated 150kg of opium, 2 sacks of Hashish, and 2

cycle of violence

s, MoD said, adding that the drugs were set on fire by the security forces.


Posted by: Fred || 02/06/2017 00:00 || Comments || Link || E-Mail|| [442 views] Top|| File under: Taliban
Afghanistan: Taliban 'Engages In Rescue Efforts' After Deadly Snowfall
[EURONEWS] The Taliban

Death Eater

group has announced it is engaging in rescue efforts in Afghanistan after heavy snowfall caused over 80 deaths in 48 hours.

It published a report on its Internet portal 'The Jihad Voice' in which it claims to have helped dozens of people in vehicles stuck in snow in the southern province of Zabul.

Since Thursday (February 2), more than a hundred people have died as a result of the extreme weather conditions.

At least 50 people died in one village in Nuristan, in the north east of the country, after an avalanche buried the commune, an official has confirmed.

Provincial Governor Hafiz Abdul Qayum said it was feared the

corpse count

may rise.

Elsewhere in the region, at least five people were killed when roofs collapsed onto them.

Badakhshan deaths
Heavy snow in the northern province of Badakhshan has also proved deadly, with at least 19 people succumbing to avalanches, or other weather-related incidents since Friday.

Some 17 people

were maimed

in the area, according to a

front man

for the provincial governor.

Pakistain-Afghanistan border


...also known as Pashtunistan, home of ignorance, poverty, and automatic weapons...


avalanche
Separately, a government rescue worker was killed when an avalanche struck the Chitral region, near Pakistain's border with Afghanistan, the commanding officer said.


Posted by: Fred || 02/06/2017 00:00 || Comments || Link || E-Mail|| [434 views] Top|| File under: Taliban
Africa North
Fresh fighting erupts in Tripoli
Tunis, 5 February 2016:

Clashes again broke out in the west Tripoli suburb of Janzour today, Sunday, as local fighters took on militias from the neighb ouring . There have been reports of heavy artillery being used and, this evening of two Fursan Janzour ("Janzour Knights") Brigade members being killed. According to the director of Janzour security directorate, Mahmoud Ashour, five civilians had been wounded, with one in a serious condition. Social media showed houses having been hit by shelling, possibly as many as five.

A senior commander of the Fursan Janzour, Mohamed Baruni, meanwhile condemned the Presidency Council's (PC) silence and told the anti-PC Al-Nabaa TV they had made no effort to mediate.

However, in a statement following the statement, the PC called for an immediate end to the fighting. Such clashes were unacceptable, it said, claiming that it was working hard with the different sides to prevent further damage.

For its part, the so-called national salvation government led by Khalifa Ghwell, which some of the forces in Janzour now support, is reported to have released its own statement backing Janzour and calling for reinforcements against the Wirshefanis.

The fighting is now threatening to result in fresh power cuts in the area. Maintenance work at the nearby west Tripoli power station had to be stopped this morning because of the clashes. The General Electricity Company of Libya (GECOL) also reported that an armed group had tried to break into the facility but were repelled by security forces.

Fighting initially broke out last Thursday when a Wirshefani man was alleged to have been caught stealing a car at Bridge 17 in Janzour.

After two days of fighting between the Wirshefana and Fursan Janzour, which led to local schools being closed, a tentative ceasefire was agreed last night. However, despite the efforts of local elders and a short period of calm this morning, it did not last. The lull in the fighting, however, did allow the Red Crescent to recover a number of bodies of fighters, although it has not said how many.

Last night, a Fursan Janzour spokesman, Ahmed Abduljalil, said his brigade continued to be subject to random shelling. Local residents also told the Libya Herald of their fear at being hit by stray missiles.
Posted by: badanov || 02/06/2017 00:00 || Comments || Link || E-Mail|| [790 views] Top|| File under: Arab Spring
Kidnappings continue in Libya
Tripoli and Benghazi, 5 February 2017:

A television journalist was grabbed in front of his Tripoli home today while his helpless wife looked on. The abductors told her that they wanted him for "investigations".

Ali Salem, head of programming at the state-owned Al-Watania TV was seized by unidentified gunmen at around 10am. His wife told Alwasat that she heard a noise outside.

"I found him struggling with an unknown armed group, who forced him go with them," she said. "I asked them to take his car and leave him alone but they answered that they want him for investigations."

His TV station has appealed for his release.
Posted by: badanov || 02/06/2017 00:00 || Comments || Link || E-Mail|| [365 views] Top|| File under: Arab Spring
Arabia
23 al-Qaeda Heavies die in Lawdar district
London- "Al-Qaeda sleeper cells in Arabian Peninsula woke up to the victory achieved by the legal government and the Arab Coalition as well as international changes including the new U.S. stance towards the Iranian policy and its allies in the region," commented Yemeni writer Najib Ghallab on the latest movements of the terrorist organization in Yemen.

Residents of Lawdar district took action on Saturday and killed at least 23 members who tried to take over some security locations in the city.

Abdul Latif al-Sayed, an official in "Security Belt Forces", said that the organization members took the bodies of their militants after their losses. He told Asharq Al-Awsat that the group's attempt to storm into the town of Ahwar was also foiled.

"They spread chaos in the liberated regions to confuse the military scene that will liberate Sana'a soon with the advance of the army and resistance," added Sayed.

Furthermore, Ghallab warned of repeating the Syria scenario through exploiting terrorist groups to run the battles. He explained that the new U.S. approach has pushed the rebels to publicize themselves and to claim that of the biggest danger in Yemen is "al-Qaeda".

In Aden, Prime Minister Ahmed bin Dagher addressed relevant ministries, leadership of the fourth military zone and the local authority in Abyan to provide the required security equipment and tools, affirming that the government will not hesitate to perform its duties in combating terrorist members under any cover or name, especially the Houthi and Saleh militias.

PM stressed that an urgent security plan should be set to foil any attempt for terrorist members to spread in Abyan again.

"Fighting al-Qaeda will most probably impact the 'legitimacy' in some regions", added Yemeni writer Ghallab as he warned that the insurgents are taking advantage of al-Qaeda.
Posted by: badanov || 02/06/2017 00:00 || Comments || Link || E-Mail|| [391 views] Top|| File under: al-Qaeda in Arabia
Britain
Briton plotted to join Abu Sayyaf bandits
[NEWSINFO.INQUIRER.NET] A British supermarket worker was convicted on Thursday of preparing to fight with the Abu Sayyaf


...also known as al-Harakat al-Islamiyya, an Islamist terror group based in Jolo, Basilan and Zamboanga. Since its inception in the early 1990s, the group has carried out bombings, kidnappings, murders, head choppings, and extortion in their uniquely Islamic attempt to set up an independent Moslem province in the Philippines. Abu Sayyaf forces probably number less than 300 cadres. The group is closely allied with remnants of Indonesia's Jemaah Islamiya and has loose ties with MILF and MNLF who sometimes provide cannon fodder...


bandit group.

Ryan Counsell, 28, was found guilty of preparing for acts of terrorism.

Counsell had booked to fly on July 13 last year to Zamboanga City, the closest city to Basilan


...Basilan is a rugged, jungle-covered island in the southern Philippines. It is a known stronghold of the Abu Sayyaf, bandidos, and maybe even orcs. Most people with any sense travel with armed escorts...


island, a stronghold of Abu Sayyaf, which has pledged allegiance to the Islamic State
...formerly ISIS or ISIL, depending on your preference. Before that al-Qaeda in Iraq, as shaped by Abu Musab Zarqawi. They're very devout, committing every atrocity they can find in the Koran and inventing a few more. They fling Allah around with every other sentence, but to hear the pols talk they're not really Moslems....
group.

Abu Sayyaf is listed as a banned terrorist group in

Britannia

, the jury at Woolwich Crown Court in southeast London heard.

He had bought military equipment to "engage in combat or support an

Death Eater

group," the court was told.

Jurors heard how Counsell had spent almost £900 ($1,130) on "heavy-duty, military-style boots, combat trousers, camouflage clothing, knee and elbow pads, a monocular scope, rifle magazine pouches and a cheek pad to be attached to the stock of a rifle."

He had a bomb-making manual and documents providing "practical advice for someone wanting to travel to Syria to join Islamic State."
Posted by: Fred || 02/06/2017 00:00 || Comments || Link || E-Mail|| [384 views] Top|| File under: Abu Sayyaf
The Grand Turk
Turkish police foil ISIS strike on Izmir holiday resort
[Daily Mail, Where America Gets Its News] Turkish police have foiled a planned ISIS terror strike on the Izmir holiday resort following a string of dawn raids.

In total 445 suspects have been incarcerated
Youse'll never take me alive coppers!... [BANG!]... Ow!... I quit!
across the country - including nine jihadis in the tourist resort plotting their attack.

One of the men arrested in Izmir is a Syrian national who had made contact with people smuggling gangs to sneak ISIS

Death Eaters

into Europe. Around 100 suspects were arrested in the south east of the country near the border with Syria.

At least 60 suspected jihadis were arrested in Ankara, most of them believed to be foreign nationals.

The operation around the country saw 150 suspects rounded up in Sanliurfa in the southeast and 47 in the nearby city of Gaziantep close to the Syrian border which has a known jihadist presence, Dogan said.

One of the suspects detained in Izmir - a Syrian identified only as E.A. - is said to have been in touch with people smugglers in a bid to help the ISIS members escape to Europe, Anadolu said.

Eighteen people were detained in Istanbul and the neighbouring province of Kocaeli on suspicion of planning attacks.

Another 14 foreigners were due to be deported, including 10 children.

Turkish security forces conducted a series of coordinated raids to arrest suspected jihadis.

This morning's raids saw Turkish police arrest the suspects - including foreign nationals - who are believed to have been planning attacks.

This follows the first confirmed attack by ISIS on The Sick Man of Europe Turkey


...the only place on the face of the earth that misses the Ottoman Empire....


on New Year's Eve which claimed the lives of 39 people.

The New Year's Eve attack on the Reina nightclub was the first time ISIS

grabbed credit

for an atrocity in Turkey, although it had been suspected of several bombings during 2016.

Police detained the suspected New Year's Eve attacker, Abdulgadir Masharipov, an Uzbek national, on January 16 after over over two weeks on the run and authorities say he has confessed to the massacre.

The Hurriyet daily reported after the attack that ISIS also planned a simultaneous New Year's strike in Ankara but dropped the plot after arrests by the Turkish authorities.

Sources claim most of the 60 people detained in the capital are foreigners, although there is no information yet as to their nationality.

Dozens more arrests were made in provinces ranging from Bursa in the west to Bingol in the east.

In addition to the latest arrests, Turkey says at least 780 people, including 350 foreigners, remain in detention - some of whom have been convicted - over suspected links to the jihadist group.
Posted by: Fred || 02/06/2017 00:00 || Comments || Link || E-Mail|| [453 views] Top|| File under: Islamic State
Iraq
Diyala Defenses
2 Iraqi soldiers die from mine attacks at Mekheisa village

Diyala (IraqiNews.com) Two Iraqi military soldiers were killed and six others were wounded on Sunday when several IEDs exploded during a security search northeast of Baqubah, an official in Diyala province said.

Awwad al-Rubaie, a member of the security committee at Diyala province, said the casualties belonged to the military battalion of the Iraqi army. He said the servicemen were combing farmlands at Mekheisa village, a militancy hotspot.

Nobody claimed responsibility for the explosions, but Islamic State militants have claimed several bombings and armed attacks against Iraqi civilians and security personnel since the extremist group took over several Iraqi cities in 2014.

The extremist group is currently sustaining losses in personnel and ground in face of Iraqi security forces which, backed by U.S.-led international troops and local paramilitaries, have been fighting IS out of the city of Mosul, the group's largest bastion in Iraq. Further operations are expected to liberate other Iraqi provinces after the recapture of Mosul, a half of which is now under government troops' control.

Observers believe that even after IS is beaten out of Mosul, the formerly-proclaimed capital of its so-called "Islamic Caliphate", the group will still constitute a security threat, with a possibility of shifting to hit-and-run war style.

2 Iraqi militia wounded in mine attacks in Wadi Abu Sakhol area

Diyala (IraqiNews.com) A local source in Diyala Province revealed that two members of al-Hashd al-Shaabi were injured by the explosion of an improvised explosive device, northeast of the province, Alsumaria News reported on Sunday.

The source said, "An improvised explosive device, emplaced on the roadside in Wadi Abu Sakhol area exploded, at noon today, near a joint forces' patrol, wounding a soldier and a fighter of al-Hashd al-Shaabi."

"The wounded were transferred to a nearby medical center," the source added on condition of anonymity.

Noteworthy, Islamic State group and other extremist groups are usually attacking security patrols in the different areas of Diyala.

Iraqi forces find ISIS tunnels near Hamrin Lake

Diyala (IraqiNews.com) Iraqi joint security forces discovered a tunnel and four premises belonging to the Islamic State, including the main premises of the group in Hamrin Lake, northeast of Baqubah, Head of Muqdadiyah District Council stated on Sunday.

Adnan Tamimi said in a press statement, "Today, joint security forces, backed by al-Hashd al-Shaabi carried out extensive search operations in the northern part of Hamrin Lake, and were able to discover four premises belonging to the Islamic State, as well as dismantling eight explosive devices."

"One of the premises was attached to a 50-meter-long tunnel," Tamimi explained.

"The operations were conducted based on accurate intelligence information," he said. "The majority of premises included logistic materials, food, blankets and explosives," Tamimi further added.
Posted by: badanov || 02/06/2017 00:00 || Comments || Link || E-Mail|| [383 views] Top|| File under: Islamic State
Anbar Antix
Iraqi security force defeat attack on checkpoint near Haditha

Anbar (IraqiNews.com) Iraqi army forces managed to thwart a suicide attack, using a booby-trapped vehicle, on Baiji-Haditha road, north of Anbar, a source told Alsumaria News on Sunday.

The source said, "A booby-trapped vehicle, driven by a suicide bomber, attacked a checkpoint belonging to the 3rd regiment of the army's 27th brigade on Baiji-Haditha road, north of Anbar."

"Security forces managed to shell the vehicle using Kornet rockets, as well as killing the suicide bomber," the source added on condition of anonymity.

Noteworthy, army's 27th brigade is controlling and securing Baiji-Haditha road, after being liberated last year from the Islamic State's grip.




16 ISIS fighters die near Haditha

Anbar (IraqiNews.com) The Command of the Army's 7th brigade in Anbar informed on Sunday, that 16 members of the Islamic State were killed, and two car bombs belonging to the group were destroyed, during a security operation, west of the province.

The Command said in a press statement, "Forces from the army's 7th brigade and Jazeera Operations, Baked by al-Hashd al-Ashaeri and the international coalition air force, carried out a security operation in the desert area between Haditha and Anah (210 km west of Ramadi)."

"The operation resulted in the killing of 16 terrorists from the Islamic State, including two suicide bombers, as well as destroying two car bombs belonging to the group," the statement added.

"Three premises belonging to the extremist group were also destructed during the operation, in addition to a mortar shell," the statement further explained.

The Command also revealed that no human or material losses were inflicted on the security forces arrying out the operation.

Posted by: badanov || 02/06/2017 00:00 || Comments || Link || E-Mail|| [378 views] Top|| File under: Islamic State
Baghdad Bomb and Bullet Bulletin


3 wounded in bombing in al-Obeidi area

Baghdad (IraqiNews.com) A police source revealed that three persons were wounded in the explosion of an improvised explosive device, east of Baghdad, Alsumaria News reported on Sunday.

The source said, "Today, an improvised explosive device, planted on the roadside near shops in al-Obeidi area, east of Baghdad, exploded, wounding three persons."

"Security forces cordoned off the area of incident, and transferred the wounded to a nearby hospital," the source added on condition of anonymity.

The capital, Baghdad, is witnessing several suicide attacks, using booby-trapped vehicles and explosive vests, in addition to separate attacks against security members and civilians.
Posted by: badanov || 02/06/2017 00:00 || Comments || Link || E-Mail|| [356 views] Top|| File under:
Mortar fire forces thousands of civilians to flee liberated eastern Mosul
[RUDAW.NET] Despite Iraqi government proclamations of eastern djinn-infested Mosul
... the home of a particularly ferocious and hairy djinn...
being fully liberated, many areas remain unsafe, as residents of Mosul have continued to leave the eastern side the city in recent days because of shelling from ISIS-controlled western Mosul.

More than 1,340 IDPs have "fled primarily from north and central neighbourhoods of east Mosul which have been under fire from mortars launched from the west bank," the United Nations


...an organization originally established to war on dictatorships which was promptly infiltrated by dictatorships and is now held in thrall to dictatorships...


Commission for Refugees (UNHCR) reported Wednesday in its weekly report.

"Hundreds of families have fled their homes in northeastern Mosul," Iraqi Police Brigadier General Omran Mohammed told Anadolu Agency on Wednesday.

The agency also reported Mohammed as saying that over the past 72 hours [ISIS]

turbans

had launched numerous rocket barrages at the city's eastern districts.

Despite the attacks, about 1,800 internally displaced persons (IDPs) left UNHCR camps and returned to neighborhoods in and around east Mosul in the past week.

Displacement is expected to accelerate when operations to retake western Mosul intensify.

"New arrivals to Nargizilia camp from western Mosul reported having left their homes as a result of shelling, shooting, incidents of

gang

s taking over houses, serious food shortages, as well as lack of medical care and basic services," UNHCR wrote in its weekly report.

Posted by: Fred || 02/06/2017 00:00 || Comments || Link || E-Mail|| [350 views] Top|| File under: Islamic State
Israel-Palestine-Jordan
Senior Hamas Commander Dies in 'Work Accident'
[JEWISHPRESS] A senior

Hamas, a contraction of the Arabic words for "frothing at the mouth",

commander has died in what the group called an "accidental

kaboom

" ‐ basically, a "work accident."

The Izz a-Din al-Qassam military wing of the region's ruling Hamas terror organization said in a news release that Muhammad Walid al-Quqa was "setting something up" when the blast occurred.

Al-Quqa was a resident of the Al Shati community in northern

Gazoo

.
According to Israel's Channel 2 news, Quqa was the head of

Hamas, the well-beloved offspring of the Moslem Brotherhood,

's explosives unit and the Qassam Brigades said he had been involved in " including manufacturing and assembling explosives."

The Paleostinian website al-Resalah, which is affiliated with Hamas, said the

kaboom

that killed Quqa occurred in the Sudaniye area in northern

Gazoo

.

The report quoted medical sources who said the Hamas commander had been brought to the hospital with his arms and legs blown off.


Allah didn't like him very much, it appears, and decided to send him to Hell so his devils could roast the unbeloved's intestines. Bummer.
Posted by: Fred || 02/06/2017 00:00 || Comments || Link || E-Mail|| [1070 views] Top|| File under: Hamas
Syria-Lebanon-Iran
ISIS attacks 4 Syrian air bases near Damascus
Beirut- Developments rolling in northern Syria include an exceptional race between the United States and Russia as to which superpower will provide air cover for the operation on liberating ISIS-held al-Bab town, located 40km northeast of Aleppo.

The Russian air force has provided aerial support for Syrian regime forces to advance to the town's outskirts—while Turkish warplanes operating under the U.S.-led coalition have staged multiple air strikes over border vicinity, backing Turkish units partaking in the Operation Euphrates Shield and advancing towards al-Bab, reported the German news agency.

International efforts could not hold a candle to ISIS' knack in establishing wins across Syrian regime soft spots. The terror group attacked four different regime military air bases, managing a substantial advance against one air base.

In a new photo report purportedly released by the terror group ISIS, militants are shown conducting an attack against Al-Seen military airport near Damascus, Syria.

Footage was released by ISIS-run channels on February 3. An accompanying summary of the report reads: "Fighting in the abandoned battalion and points surrounding southeast Al-Seen military airport."

The terror group is fixed on dominating swathes of barricaded lands, which is why its militants have targeted regime military bases, said a Syrian opposition source on ISIS developments and strategy. Not to mention the abundant arms made available at the fully militarized bastion, the source added.

ISIS, in light of the great losses it has recently suffered, seeks to enhance the morale of combatants and their trust in the organizations ability to accomplish military gains.

In the meantime, scheduled February talks in Geneva exclude military factions involved with "Tahrir al-Sham" from the representing Syrian opposition delegation, a source attending a Turkey-held meeting in Ankara told Asharq Al-Awsat.

The Ankara meetings were attended by Turkish foreign ministry representatives and Syrian opposition representatives.


Posted by: badanov || 02/06/2017 00:00 || Comments || Link || E-Mail|| [391 views] Top|| File under: Islamic State
Turkish forces kill 33 ISIS troops near al-Bab
[al-Manar] The Turkish Armed Forces have killed over 30 ISIL Takfiri terrorists and destroyed 39 targets over the past 24 hours as part of the Euphrates Shield operation near the town of al-Bab in northern Syria.

According to the Daily Sabah newspaper, citing a statement of the military, the Turkish Armed Forces destroyed 32 buildings, three headquarters, an ammunition depot, two bomb-laden vehicles in in the area of al-Bab and Bzagah, killing 33 ISIL terrorists.

On August 24, the Turkish army launched Operation Euphrates Shield against militants of the ISIL group. Turkish forces, with assistance from Syrian opposition militants, occupied the city of Jarablus in northern Syria and are currently conducting its offensive on al-Bab.

Turkish President Recep Tayyip Erdogan said that the aim of the operation is to clear the region of terrorists and make it a safety zone for refugees.

The operation has been widely criticized both by the Syrian government and Syrian Kurds, who have accused Ankara of violating Syria's territorial integrity.
Posted by: badanov || 02/06/2017 00:00 || Comments || Link || E-Mail|| [383 views] Top|| File under: Islamic State
Syrian rebel forces eject ISIS from 2 towns near Raqqa
[ARA News] Raqqa – After clashes with Islamic State's (ISIS) militants, the US-backed Syrian Democratic Forces (SDF) on Sunday captured two towns in eastern Raqqa.

"The SDF forces today seized control of the Hadi and Natali towns in the eastern countryside of Raqqa," an SDF spokesman told ARA News.

"ISIS militants were forced to withdraw under heavy bombardment by the SDF," he said.

According to the official, the two towns used to be main bases for ISIS jihadists in eastern Raqqa, northeast Syria.

"ISIS evacuated its security centres in the two towns. This progress could facilitate the SDF movements across the eastern suburb of Raqqa," the spokesman said.

At least 13 ISIS militants were killed in Sunday's clashes.

This comes juts one day after the Kurdish-led Syrian Democratic Forces announced the launch of the third phase of Euphrates Wrath Operation in Raqqa, a campaign aimed at isolating the Islamic State (ISIS) radical group in its de facto capital.

Cihan Shekh Ehmed, the SDF's official Spokesperson for the Euphrates Wrath Operation, said in a press conference on Saturday that the new phase will be focused on securing the eastern countryside of Raqqa.

"As the [SDF-led] military operations [against ISIS] continue in western Raqqa, today we announce the third phase of the Euphrates Wrath Operation in eastern Raqqa," she said. "The third phase is aimed at liberating the eastern countryside of Raqqa Governorate from ISIS, and save our people there from ISIS terrorism," Cihan said. "The brutality of this terrorist group increases as we close in on its de facto capital."

The SDF announced that it has captured over 2500 km2 in western Raqqa Governorate as part of the second phase of the US-backed Euphrates Wrath Operation, launched on 10 December. The polyethnic alliance also confirmed that they had cleared 196 villages and dozens of farms.

During the first phase of Euphrates Wrath, which began on November 6, the SDF liberated roughly 560 km² in northern Raqqa. "Thus, since the beginning of the battle for Raqqa, 3200 square kilometers have been cleared, including 236 villages."

The SDF launched the second phase of the Operation Euphrates Wrath with the objective of securing Raqqa's western countryside and Tabqa Dam, which bridges the Euphrates River. The first phase of the operation focused on securing the banks of the Balikh River.

The SDF confirmed the that they had eliminated 620 ISIS militants during the course of the campaign, captured 18 others and destroyed "over 40 car bombs." In addition, SDF troops seized "a great deal of ammunition and weapons," as well as "a number of ISIS vehicles."

The long-term objective of Euphrates Wrath remains the elimination of the Islamic State in its de facto capital –Raqqa city.
Posted by: badanov || 02/06/2017 00:00 || Comments || Link || E-Mail|| [350 views] Top|| File under: Islamic State
Russian armored carrier explodes near Hmeimym base
[EN.ZAMANALWSL.NET] A Russian armored carrier went kaboom! near Hmeimym base in the coastal Latakia province on Saturday, local media outlets said.

The BTR-80, an 8x8 wheeled amphibious vehicle, was carrying 7 Russian soldiers, Latakia News Network said. No rebel group claimed the responsibility for the attack.

The regime forces and security were not allowed to reach the

kaboom

place amid no reports over the

corpse count

.
Posted by: Fred || 02/06/2017 00:00 || Comments || Link || E-Mail|| [435 views] Top|| File under: Govt of Syria
US-led airstrikes kill 10 Tahrir al-Sham fighters in Sarmin
[EN.ZAMANALWSL.NET] US-led coalition Arclight airstrikes killed 10

Salafist tough guys

fighting under the banner of Haya't Tahrir al-Sham, new alliance including former al-Qaeda group, local activists said Sunday.

The aerial bombing targeted the northern town of Sarmin less than 48 hours since suspected Russian Arclight airstrikes hit the same faction of Jonoud al-Malahem, leaving 6 fighters dead.

Fateh al-Sham


...formerly al-Nusra, the current false nose and mustache of al-Qaeda in the Levant...


, formerly known as Nusra Front, has dissolved in the 'Levant liberation' alliance, seeking to avoid the international coalition's air strikes, but that will never be a solution, activists said who went to streets on Friday, condemning the ex-al-Qaeda group.

Fateh al-Sham acts as regime in regard to brutality and repression, residents say in Idlib countryside.

The group is opposing any peace solution as well it has been launching attaacks on moderate rebels.

Haya't Tahri al-Sham announced the formation of a coalition including several factions located in northern Syria, including Fateh al-Sham and Nour al-Din al-Zenki Movement, on 28 January 2017.

Posted by: Fred || 02/06/2017 00:00 || Comments || Link || E-Mail|| [391 views] Top|| File under: al-Nusra
U.S. coalition jets bomb Islamic State-held town near Euphrates Dam
[REUTERS] U.S-led coalition planes bombed an Islamic State
...formerly ISIS or ISIL, depending on your preference. Before that al-Qaeda in Iraq, as shaped by Abu Musab Zarqawi. They're very devout, committing every atrocity they can find in the Koran and inventing a few more. They fling Allah around with every other sentence, but to hear the pols talk they're not really Moslems....
-controlled town near the Euphrates Dam in northern Syria a day after the launch of a new phase of a campaign to capture the

turban

s' defacto capital of Raqqa, activists and the

hard boyz

said on Sunday.

Activists confirmed reports released by the

turban

s' news agency Amaq which said four raids in the last twenty four hours hit the town of Tabqa west of Raqqa, located near Syria's largest dam, at the southern end of Lake Assad on the Euphrates.

A video released by Amaq showed extensive damage to a commercial center in the town but did mention any casualties.

Islamic State fighters are battling hard to keep the swathes of territory they have captured in Syria, mostly in the center and east, as they lose ground in Iraq.

On Friday, air strikes in Raqqa hit at least four bridges over the Euphrates River, part of a weeks-long campaign of air strikes in the province and near the dam, activists said.

The Euphrates Dam is one of the major sources of electicity in the country and crucial for irrigation of farms in the fertile region around Raqqa.

On the ground, the Syrian Democratic Forces (SDF), an alliance of U.S.-backed militias, started a new phase of its campaign against Raqqa on Saturday, aiming to surround it and sever the road to

turban

strongholds in Deir al-Zor province.

The SDF, which includes the powerful Kurdish YPG militia, launched the campaign to capture Raqqa in November.


Posted by: Fred || 02/06/2017 00:00 || Comments || Link || E-Mail|| [363 views] Top|| File under: Islamic State
Terror Networks
The Beatings Will Continue: Iraqi Edition
ISIS abducts 17 wimmin in Kirkuk

Kirkuk (IraqiNews.com) Islamic State militants have kidnapped 17 women in southwestern Kirkuk, anti-IS popular militias said on Saturday.

Hassan al-Soufi, a senior commander at al-Hashd al-Shaabi (Popular Mobilization Units) said the women were kidnapped due to an attempt to flee a region held by the extremist group in al-Zab region (55 km southwest of the province) towards Salahuddin's town of Shirqat. "Those elements herded the kidnapped women to central Hawija", Soufi revealed.

The group accused the women of "abandoning the land of the caliphate and collaborating for the smuggling of civilians towards Kirkuk and Salahuddin provinces," according to Soufi.

Islamic State has held regions southwest of Kirkuk, along with several other Iraqi cities, since it emerged in 2014 to establish a so-called "Islamic State". The group has, since then, both enslaved women and imposed extreme religious rules on them. Many were also reportedly drafted to fight by the group's side . News about the group targeting and killing many civilians fleeing its areas of control have been recurrent since Iraqi forces launched offensives to drive Islamic State out of the country.

Kirkuk and other few Islamic State pockets are still awaiting official orders for security intervention against the group, but the government is giving full focus to its campaign in Mosul, IS's largest stronghold in Iraq where security forces have so far recaptured a half of territories.
Posted by: badanov || 02/06/2017 00:00 || Comments || Link || E-Mail|| [333 views] Top|| File under: Islamic State
Who's in the News
22
[untagged]
15
Islamic State
6
Govt of Pakistan
3
Taliban
2
Hamas
2
Arab Spring
2
Govt of Iran
2
Salafists
1
Abu Sayyaf
1
al-Qaeda
1
Lashkar e-Taiba
1
Palestinian Authority
1
Govt of Sudan
1
Sublime Porte
1
al-Nusra
1
Jemaah Islamiyah
1
Commies
1
al-Shabaab
1
Govt of Syria
1
al-Qaeda in Arabia
Bookmark
E-Mail Me
The Classics
The O Club
Rantburg Store
The Bloids
The Never-ending Story
Thugburg
RSS Links
Gulf War I
The Way We Were
Bio
Merry-Go-Blog
Hair Through the Ages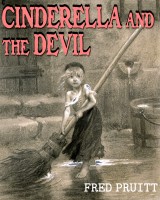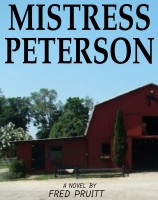 On Sale now!


A multi-volume chronology and reference guide set detailing three years of the Mexican Drug War between 2010 and 2012.

Rantburg.com and borderlandbeat.com correspondent and author Chris Covert presents his first non-fiction work detailing the drug and gang related violence in Mexico.

Chris gives us Mexican press dispatches of drug and gang war violence over three years, presented in a multi volume set intended to chronicle the death, violence and mayhem which has dominated Mexico for six years.
Click here for more information


Meet the Mods
In no particular order...


Steve White
Seafarious
Pappy
lotp
Scooter McGruder
john frum
tu3031
badanov
sherry
ryuge
GolfBravoUSMC
Bright Pebbles
trailing wife
Gloria
Fred
Besoeker
Glenmore
Frank G
3dc
Skidmark
Alaska Paul



Better than the average link...



Rantburg was assembled from recycled algorithms in the United States of America. No trees were destroyed in the production of this weblog. We did hurt some, though. Sorry.
34.235.127.68