-War on Police-
Slain Virginia Officer Was Former Marine, Father Of 3
[HOSTED.AP.ORG] A Virginia State Police special agent fatally shot by a convicted felon in a Richmond public housing complex was a father of three and former Marine who founded a youth wrestling club and mentored disadvantaged kids, authorities said.

Special Agent Michael T. Walter, 45, died early Saturday after being shot Friday evening by Travis Ball in a neighborhood in Virginia's capital city that has been plagued by gun violence, police said.

Walter, who was white, was an 18-year veteran of Virginia State Police who previously served in the Marine Corps, State Police Superintendent Col. Steven Flaherty said.

The Philadelphia native was promoted to special agent in 2010 and was working in drug enforcement in the state police's Bureau of Criminal Investigation's Richmond field office.

Walter is survived by a wife and two sons- ages 14 and 9- and a 6-year-old daughter, Flaherty said. He was well-known in the suburban Richmond community where he lived and started a nonprofit wrestling organization for kids, police said.

"It was all about making a difference to disadvantaged youth: mentoring them and fostering their talents through physical fitness and sportsmanship," Flaherty told

news hound

s Saturday in Mosby Court near the spot where Walter was shot.

The shooting rattled residents of the public housing community, which has seen six homicides and 19 people injured in shootings this year.

"I just shook my head and said 'not again'," said Darlene Crutchfield, who saw Walter's body lying on the ground near where her 34-year-old son was killed in Mosby Court in 2015.

Walter was shot Friday night while on patrol with a City of Richmond police officer, police said. The officers observed a Chevrolet Cobalt pull up to a curb on Redd Street and then pulled in behind the car.

The Richmond officer went to speak to the driver. Walter approached the passenger side of the car when a single shot rang out, police said. Ball then took off after the shooting, sparking an overnight manhunt by eight local, state, federal law enforcement agencies.

Ball, who's black, was jugged
Drop the rosco, Muggsy, or you're one with the ages!
Saturday in Virginia's Northern Neck about an hour after Walter's death.

The 27-year-old is being held without bond on charges that include malicious wounding and use of a firearm in the commission of a felony. Additional charges are pending.

Ball has a lengthy criminal record, including convictions for assault and battery and cruelty to animals, court records show. He was convicted of a felony in 2014 for unauthorized use of a vehicle and was charged last year with violating his probation, according to online court records.
Posted by: Fred || 05/28/2017 00:00 || Comments || Link || E-Mail|| [480 views] Top|| File under:
Afghanistan
15 ISIS Bad Guys lynched in Nangarhar province
At least 15 Daesh militants were killed in a clash with civilians on Friday in Nangarhar province, local officials said Saturday.

The clash occurred in Wach Kot village of Kot district on Friday evening, after Daesh militants tried to capture a local resident who the group claimed had been syping on them, said Attaullah Khogyani, the provincial governor's spokesman.

The residents resisted Daesh's move and a gunfight ensued. However, six civilians, including a woman were killed in the incident, Khogyani said.

Fifteen Daesh militants were also killed in the clash, Khogyani added.

Daesh has been particularly active in Nangarhar province in the past few months – especially in Achin, Kot, Nazyan and Charparhar districts of the province.
Posted by: badanov || 05/28/2017 00:00 || Comments || Link || E-Mail|| [490 views] Top|| File under: Islamic State
18 die in bombing attack in Khost
A suicide car bomber targeted vehicles belonging to members of the local police force campaign in Khost province on Saturday, local officials said.

The local police force campaign members fall under the U.S-Forces.

The Ministry of Interior confirmed the incident and said it had been a suicide car bombing at a bus terminal in Khost city.

The incident occurred at about 08:30 am local time.

In addition to the 18 killed, six were wounded including at least two children, the MoI said.

The provincial governor's spokesman Mubariz Zadran said the explosion took place in the Mujahid square area in Khost.

The Taliban has claimed responsibility for the car bomb that rocked Khost city at 8.30am local time Saturday.
Posted by: badanov || 05/28/2017 00:00 || Comments || Link || E-Mail|| [223 views] Top|| File under: Taliban
10 die in IED attack in Herat
At least ten civilians died in a roadside mine blast in Herat province on Friday afternoon, local officials confirmed.

The incident occurred in Sherzad area of Adraksan district of Herat province when the vehicle the victims were driving in hit the roadside mine. The victims had been on their way to Ghor province at the time of the explosion, district governor Lal Mohammad Omarzai said.

In addition six others were wounded, Omarzai added.

Women and children were also among the victims, Omerzai said.

According to Omerzai the mine was planted by insurgents wanting to target a security forces convoy.
Posted by: badanov || 05/28/2017 00:00 || Comments || Link || E-Mail|| [293 views] Top|| File under:
Africa North
Egyptian warbirds hit Jufra
[Libya Herald] Jufra airbase came under attack twice today ­– early in the morning and then this evening – by planes believed to belong to the Egyptian airforce. As well as the base itself, held by Misratan forces plus members of the Benghazi Defence Brigades (BDB), a nearby headquarters of a separate Misratan unit is also said to have been hit. At one point the explosions were reported being very loud, suggesting that an ammunitions depot had been hit.

So far there is no news of casualties.

The attacks follow those by the Egyptian air force on Derna yesterday.

There were six airstrikes on the Islamist-controlled town, supposedly in retaliation for the latest massacre of Egyptian Christians earlier in the day. The slaughter of 28 Coptic Christians in Minya province has been claimed by the so-called Islamic State, although Derna is controlled by pro-Al-Qaeda Mujahedeen Shoura Council which fought against IS and managed to expel it from the town in mid-2015.

The Egyptian authorities, however, have claimed that Al-Qaeda was behind the Minya massacre and that there were links between the killers and militants in Derna. In fact, a number of Egyptian mujahideen are reportedly based in Derna.

In contrast to the House of Representatives' support for the Egyptian action, the airstrikes were today condemned by the Presidency Council (PC) as a violation of Libya's sovereignty. In a statement, it said the attacks had been done "without coordination with the legitimate authorities" of the UN-backed government.

It added that while it was keen to cooperate with countries in the war on terror, it said the Egyptian strikes had had "no justification" whatsoever.

The PC did, however, denounce the Minya attack, but added that it looked forward to future cooperation with international partners who targeted "the forces of evil," while still respecting Libya's national sovereignty.
Posted by: badanov || 05/28/2017 00:00 || Comments || Link || E-Mail|| [334 views] Top|| File under:
Renewed Tripoli clashes
Tunis, 27 May 2017:

For a second day running, there have been clashes in Tripoli between anti- and nominally pro-Presidency Council (PC) forces. Explosions occure in the southern district of Swani and there were reports of fresh clashes on the Airport Road and in Abu Sleem.

After yesterday's failure by the anti-PC alliance to take over the area around Abu Sleem plus its loss of the Hadba prison and the Salahedeen area to Haithem Tajouri's Tripoli Revolutionaries' Brigade together with the fact that Ramadan started today, it was thought that it would accept defeat for the moment and take a pause, if only to reconsider tactics. Indeed, there were reports that the alliance's principal commander, one-time member of the former General National Congress Salah Badi, had gone back to his home city of Misrata. However, reports today indicated he was still in the capital attempting to re-establish his position.

Earlier, Hashem Bishr, one of the four commanders of the forces ostensibly supporting the PC, announced that 52 of their fighters had died by 2.00am Saturday morning putting down the offensive launched by Badi's Fakhr Libya (Pride of Libya) alliance. He added that 'dozens' had been injured.

The health ministry, though, put the figure at 47 dead and 183 injured.

On the other side, sources in Misrata say that 14 men from the city were killed. However, other Fakhr Libya casualties remain unknown.

In addition to Misratan fighters directly under Badi's command and those in the Salah Al-Burki Brigade, the Fakhr Libya operation includes the Kani Brigade from Tarhouna, part of the Abu Obeida forces from Zawia and a unit from Gharyan.

Despite the loss of Salahadeen and the Hadba prison, Fakhr Libya remains in control of the southern Tripoli suburbs near Tripoli International Airport, including Gasr Ben Ghashir and Wadi Rabie.

Meanwhile, Tripoli's central hospital launched an emergency appeal for medical staff to immediately come and help. Nurses were in particular demand.

In a statement about the fighting in Tripoli, the UN Security Council has deplored it, saying that the Libyan crisis could not be resolved "militarily".
Posted by: badanov || 05/28/2017 00:00 || Comments || Link || E-Mail|| [307 views] Top|| File under:
Trial opens over 2015 Tunisia beach attack
[DW] A Tunisian court on Friday held its first public hearing in a trial over a jihadi attack at a resort beach in 2015 in which 38 holidaymakers died, 30 of them Britons. Two German nationals were also among the dead.

The trial, which opened under heavy security, was quickly adjourned after lawyers for both sides sought more time to prepare their cases. The next hearing was set for October 3, a judiciary

front man

told AFP news agency.

Most of the 26 defendants face charges including homicide and forming a terrorist group in connecton with the attack in Sousse, in which a student armed with a Kalashnikov assault rifle and grenades went on a rampage in a resort before being

rubbed out

by police.

Six of the defendants are, however,

coppers

accused of failing to help people in danger.

The trial hearing in Tunis was attended by British diplomatic officials.



The gunman in the attack, Seifeddine Rezgui, had been "mainly" radicalized on the internet before receiving weapons training in neighboring Libya, Tunisian authorities say.

'Shambolic response'
A British inquiry in February found that Tunisian security had delayed their arrival on the scene, thus failing to protect the victims of the attack. The judge in charge of the inquest, Nicholas Loraine-Smith, said that the police response had been "at best shambolic, at worst cowardly."

If convicted, the accused could face the death penalty under a 2015 anti-terror law, even though Tunisia has had a moratorium on capital punishment since 1991.

Lawyers representing some defendants asked for their clients to be released from prison as they were not materially implicated in the attack, saying also that they had been subjected to torture while detained.

The attack in Sousse was the second of two deadly attacks on foreigners in 2015 claimed by the "Islamic State
...formerly ISIS or ISIL, depending on your preference. Before that al-Qaeda in Iraq, as shaped by Abu Musab Zarqawi. They're very devout, committing every atrocity they can find in the Koran and inventing a few more. They fling Allah around with every other sentence, but to hear the pols talk they're not really Moslems....
" (IS) jihadi group. The massacre devastated Tunisia's important tourism sector, with British authorities still advising citizens against undertaking non-essential travel to the country even two years later.

The gunman in the attack, Seifeddine Rezgui, had been "mainly" radicalized on the internet before receiving weapons training in neighboring Libya, Tunisian authorities say.

This article starring:
Seifeddine Rezgui
Posted by: trailing wife || 05/28/2017 00:00 || Comments || Link || E-Mail|| [328 views] Top|| File under: Islamic State
Britain
Britain migrant colonist briefs
'Refugees have trouble integrating': Muslim psychiatrist calls for cut to Islamic immigration following Manchester terror attack
26/05/17
Tanveer Ahmed, a Sydney Muslim psychiatrist born in Bangladesh, has called for a curb on Islamic migration in the wake of the Manchester terrorist attack on an Ariana Grande concert.

Iranian immigrant denies murdering grandmother, 80, by strangling her with anorak cord and dumping her body in allotment
23/05/17
Rahim Mohammadi, 40, is accused of killing 80-year-old Lea Adri-Soejoko in her allotment in Colindale, north London on February 27. Her body was found the next day inside a maintenance shed.

Up to 32 asylum seekers have 'vanished and cannot be found' - with their lack of English making it hard to track them down
23/05/17
Up to 32 asylum seekers are at risk of deportation after government service providers were unable to contact and account for the individuals
Angelic British schoolgirl who fled to join ISIS in Syria now wants to come home - but her father says his daughter must face justice in the UK
26/05/17
Kolsoma Begum (pictured) was an 'angelic schoolgirl' who fled to Syria to live under Sharia law. Now 22, she and Muslim convert husband Stefan Aristidou, 23, want to return to the UK.

ISIS fight is moving 'from the battlefield to the internet': Theresa May warns the terror group is 'evolving' as G7 leaders agree plan to force internet firms to do more to tackle the problem
26/05/17
The G7 backed Mrs May's call for more pressure to be put on internet companies such as Google, Facebook and Twitter to target extremist messages online.

Muslim convert, 32, who tried to join ISIS and wrote in his diary that he wanted to buy a nine-year-old SLAVE girl is jailed for six years
23/05/17
Patrick Kabele. from Willesden, North London, has been jailed after he was found guilty by a jury at Woolwich Crown Court of preparing acts of terrorism by trying to get to

Brainwashed jihadi brides are returning to the streets of Britain as their ISIS husbands prepare for last stand in Syria
23/05/17
Up to ten British women and their children are said to have left the group's so-called caliphate in Syria and could join around 350 extremists already back on UK soil
Lost Girl 'Penetrated in Every Single Orifice' During Alleged Gang Rape, Court Hears
24 May
A jury in Canterbury Crown Court has been told a lost 16-year-old was "passed around like an entertainment device" by four Afghani-origin men after asking for directions at a kebab shop in Ramsgate, Kent.

Failed Asylum Seeker and Convicted Robber Jailed for Kidnap and Attempted Rape in Canterbury
22 May
A failed asylum seeker and a member of a "hugger mugger" gang has been jailed for attempted rape of a woman in Canterbury who was only saved thanks to the intervention of three local men.

Schools Asked To 'Show Sensitivity' To Muslims By Adapting Classes Around Ramadan
21 May
The Association of School and College Leaders (ASCL) has published a pamphlet asking educators to "show sensitivity" to Muslims during the month of Ramadan as GCSE and A-level exams approach. The body, which represents some 18,000 headteachers and college leaders,

Posted by: trailing wife || 05/28/2017 01:27 || Comments || Link || E-Mail|| [631 views] Top|| File under: Moslem Colonists
Europe
Europe migrant colonist briefs

German federal govt spent €20 billion on refugees in 2016: report
24 May
[TheLocal.de] The combined amount spent on the refugee crisis by the federal government totalled over €20 billion in 2016. Over half of the money was spent abroad aiming to stop the flow of migrants making the journey to Europe. The total spend was about 0.6 percent of its GDP, according to a government report seen by the Rheinische Post

"The number of new arrivals coming from Turkey to Greece has drastically sunk in the last year," said Peter Altmaier, Angela Merkel's chief of staff and coordinator of Germany's response to the migrant crisis, in an interview with the Rheinische Post.

"It also seems as though the rate of the influx of migrants on the Libya-to-Italy route is falling rather than going up," he continued. "It looks like our commitment to improving the situation in Libya, Mali, and Niger is paying off."

In 2016, German troops were based in Mali and Turkey, among other places, to fight Islamic extremism, and to break apart the networks of human traffickers.

'It's about survival': Why young male refugees are turning to prostitution
22 May
[TheLocal.de] They fled to Germany with the hope of finding a better life. Now some young, male refugees say that drugs and prostitution are their only means of getting by.

Farid, 21, left Afghanistan when he was ten years old. From there he went by foot to Iran. Two years ago, he left to come to Germany. His asylum application is still being processed. He does not know whether his family is still alive. He now earns money in Tiergarten near the Victory Column through prostitution. This, he says, is his only way to make a living.

According to Moabit hilft, part of what drives refugees to prostitution is that during the asylum application process, they have no access to language or integration classes.

"Underage refugees travelling alone are looked after. But as soon as they are adults, they are not cared for," says Henniges.


They get a room in a refugee hostel, and a stipend for food so long as they are in the asylum process, and even afterward. And they are supposed to get language classes, though the disciplined and intense German approach to teaching and learning will come as a bit of a shock to those who can't read and write.

Many send a portion of the money they earn back home to their families, while others like Farid develop drug problems, or become addicted to gambling.


So it isn't about survival, but about earning money. A very different cincern altogether.

In total in Frankfurt, Fink estimates there to be around 600 to 800 male prostitutes, without counting those hired online, or "callboys". These include teenagers to 40-year-old men.

Twenty-five years ago, three-quarters of male prostitutes were German nationals. By now, immigrants make up about 90 percent of this population, many of whom come from eastern Europe.


Doing the jobs Germans were willing to do until significantly underpriced by deliberately imported competition.

Sweden: Men of Foreign Origin Responsible for 90 Per Cent of Shootings
22 May
[Breitbart] Almost all murders and attempted murders in Sweden using firearms are carried out by people with foreign backgrounds, according to a new study.

Germany Created the Migrant Crisis and Germany Should Pay the Consequences, Says Polish Leader
22 May
[Breitbart] Jarosław Kaczyński, chairman of Poland's ruling Law and Justice Party (PiS), says it was Germany's decision to open Europe's borders, not Poland's, and his countrymen should not have to pay for their neighbour's mistakes.

Dutch MPs Oppose Headscarf Proposal for Amsterdam Police
19 May
[AnNahar] Dutch lawmakers have voiced opposition to a proposal by Amsterdam's top police official to consider allowing female Muslim agents to wear headscarves, Dutch media reported Friday. At least six major political parties are against plans from Commissioner Pieter-Jaap Aalbersberg to introduce Islamic headscarves to women's uniforms as part of a recruitment drive to diversify law enforcement in the Dutch capital.

Aalbersberg on Thursday said he wanted to boost multiculturalism among Amsterdam's police, saying he wanted at least half of all new recruits in the tourist hotspot to come from a non-Dutch background. His proposal also included allowing police officers to wear religious symbols such as crosses, Jewish yarmulkes or Islamic headscarves.

Aalbersberg said 52 percent of Amsterdam's residents were from a non-Dutch background, but that was not reflected in the composition of the city's police force, in which only 18 percent of officers have more diverse roots.

German parliament passes tighter asylum laws
19 May
[DW] German lawmakers have passed a series of laws concerning the deportation, monitoring and access to personal data of asylum seekers. The new legislation has been met with sharp criticism.
Migrant Mass Brawl Turns Quiet Austrian City Area into Chaos
27 May
A mass brawl of around 30 migrants from Afghanistan and other Arab countries turned a quiet area in the Austrian city of Linz into chaos, frightening local residents.

Jailed Afghan Migrant Had Sexually Attacked 14 Women In Less than Six Months
27 May
A 25-year-old asylum seeker from Afghanistan has been sentenced to two years in prison for sexually molesting 14 women over a four month period.

Thousands of Migrants from Libya on Course for Europe
26 May
At least 20 boats carrying thousands of migrants on their way to Italy were spotted on Friday off the coast of the western city of Sabratha, the Libyan navy said. "Large rescue and interception operations are under

More Than 60,000 Migrants Reach Europe By Sea in 2017
26 May
The International Organization for Migration says more than 60,000 migrants have reached the shores of Europe so far in 2017, a sizeable decrease compared to the same period last year.

Computer Scientist's €3,000 Fine for Facebook 'Hate Speech' After Criticising Soft Touch Police, Immigrants
26 May
A computer scientist in Germany has been fined over 3,000 euros after he complained in 2015 that criminal asylum seekers were being let go by police after robbing supermarkets.

Polish PM on Manchester Attack: 'Europe, Rise from Your Knees or You'll Be Crying over Your Children Every Day'
25 May
The prime minister of Poland has launched a blistering attack on the "political elites" of Europe in the wake of the Manchester terror attack, warning the continent must put in place "strong politicians" willing to tackle the threat or risk "crying over your children".

Spanish Navy Brings 282 Migrants to Europe
25 May
Spain's defense ministry says a navy frigate has rescued 282 migrants from two boats found adrift in waters off the Libyan coast.

'Confidential' Intel: Number of Migrants Now Heading to Europe Rises to 6.6 Million
24 May
The number of migrants aspiring to reach Europe has seen a sharp rise since the beginning of this year, according to a document by German security agencies marked 'confidential'.

Germany Arrests Migrant Accused of Being a Member of the Taliban, Killing Policeman in Afghanistan
23 May
German authorities have arrested an Afghan man accused of being a member of the Taliban and participating in the killing of an Afghan police officer.

Syrian Migrant in Germany Wins Case Against Deportation to Greece
23 May
Germany's highest court has upheld a complaint by a Syrian whose asylum claim was rejected because he'd already been granted asylum in Greece.
More than six million refugees are waiting in North Africa, Jordan, and Turkey to travel to Europe, according to a confidential German security paper
25/05/17
The report suggests the number of people looking for sanctuary in Europe has risen 12 per cent since January, when 5.9million were looking to flee (pictured, a migrant boat capsizing in the Med).


So much for the drop thus far in 2017. And they thought dealing with 1.x million was interesting.

More than 30 migrants, mostly toddlers, drown as 200 people without life jackets fall from an overcrowded boat on their way to Europe
25/05/17
More than 200 people without life jackets were thrown from their rickety boat and into the Mediterranean moments before they could be hauled into waiting rescue vessels.

Migrant who admitted raping a 10-year-old boy at an Austrian swimming pool because of a 'sexual emergency' has his sentence cut and will soon be free
24/05/17
The Senate of the Supreme Court of Austria ruled that the sentence of 20-year-old Iraqi asylum seeker, known only as Amir A, will be reduced from seven to four years after he raped a boy, ten.

Nearly seven million migrants are 'waiting to cross into Europe': Leaked report warns of new crisis but Brussels insists the situation is under control
24/05/17
A leaked intelligence report to a German newspaper indicates that 6.6 million migrants are waiting in countries around the Mediterranean sea to cross in Europe, including North Africa.


Brussels would. Insisting is what they do best there.

Calais migrant gangs attack British truckers for the first time since the 'Jungle' camp was demolished
24/05/17
British truck drivers have called for increased protection after a series of violent incidents in Calais, six months after the Jungle shantytown was torn to the ground and its residents dispersed.

Ghanaian asylum seeker is charged with raping woman at knifepoint in front of her horrified boyfriend days after learning he was going to be deported from Germany
22/05/17
Erik X. is accused of forcing his way into the tent of a couple camping in Siegaue nature reserve where the River Sieg flows into the Rhine, near Bonn in western Germany.
Posted by: trailing wife || 05/28/2017 09:56 || Comments || Link || E-Mail|| [344 views] Top|| File under: Moslem Colonists
India-Pakistan
Protests hit held Kashmir after killing of militant leader
[DAWN] In scenes reminiscent of what transpired in the aftermath of popular

myrmidon

leader Burhan Wani's killing, a civilian lost his life and dozens of others

were maimed

on Saturday after massive anti-India protests and

festivities

erupted in India-held

Kashmire

following the death of a top

myrmidon

commander and his associate in a

shootout

with Indian troops.

Militant commander Sabzar Ahmed Bhat and one of his comrades were killed after troops cordoned off the southern Tral area overnight following a tip that

snuffies

were hiding there, police said.

The

shootout

ended on Sat­urday and soldiers recovered the bodies of two

myrmidon

s. However,


Caliphornia hasn't yet slid into the ocean, no matter how hard it's tried...


they were searching the area for at least one more body, police said.

The two were not the only

snuffies

to be slain on Saturday. At least six other

snuffies

were also killed in the disputed Himalayan region.

Two others had been slain on Friday, taking the total number of

snuffies

killed in held

Kashmire

on Friday and Saturday to at least 10.

As the

shootout

raged in southern Tral area between Indian troops on the one hand and Bhat and his comrade on the other, hundreds of angry residents chanting anti-India slogans mounted a march in an attempt to help the trapped pair escape, according to sources.

Clashes between rock-throwing protesters and government forces erupted in different places in the area, with police and paramilitary soldiers firing shotgun pellets and tear gas to stop the protests.

Witnesses said a young man was killed and several other people

were maimed

after Indian forces fired on the protesters near the site of the

shootout

. Police chief of the disputed region S.P. Vaid claimed the man was killed in a crossfire.

As the news of the

myrmidon

leader's killing spread in the region, thousands of people, including students,

erupted into the streets

shouting "Go India, go back" and "We want freedom".

Traders shuttered shops and businesses across the

Kashmire

Valley, including Srinagar. Offi­cials said

festivities

were reported in more than four dozen places in the disputed region.

Dozens of civilians were reportedly injured in the

festivities

. Police claimed at least 25

coppers

and paramilitary soldiers were also injured.

In an effort to quell the protests, authorities declared an indefinite security lockdown in parts of Srinagar and other major cities and towns across the valley starting on Sunday, which marks the beginning of Ramazan.

They also suspended most internet services in the region a day after they had lifted a month-long ban on 22 social networking sites, including Facebook and Twitter.

Kashmiri leaders who challenge India's

illusory sovereignty

over

Kashmire

called for a general strike on Sunday and Monday.

Other

myrmidon

s
Earlier on Saturday, soldiers killed six

snuffies

near the Line of Control (LoC), the Indian Army claimed.

A

shootout

erupted after the group of heavily armed

snuffies

crossed over from Azad

Kashmire

to the western Rampur sector of held

Kashmire

, said army

front man

Col Rajesh Kalia.

On Friday, the army said soldiers had killed two suspected

snuffies

in the same area.

There was no independent confirmation of the incidents, however.

Pakistain's reaction
In a statement issued by the Foreign Office, Adviser to the Prime Minister on Foreign Affairs Sartaj PrunefaceAziz

...Adviser to Pak Prime Minister Nawaz Sharif on National Security and Foreign Affairs, who believes in good jihadis and bad jihadis as a matter of national policy...
condemned the killing of 12 Kashmiri youths by Indian forces since Friday and said three of them had been slain "extra-judicially".

Highlighting the gravity of the situation in the disputed region, he urged the international community -- particularly the United Nations


...boodling on the grand scale...


, Organisation of Islamic Cooperation and human rights


...which are often intentionally defined so widely as to be meaningless...


organizations -- to call upon India to immediately stop the ruthless killings of defenceless Kashmiris
Posted by: Fred || 05/28/2017 00:00 || Comments || Link || E-Mail|| [313 views] Top|| File under: Govt of Iran Proxies
Iraq
Bomb disposal man dies in Salahuddin
Salahuddin (IraqiNews.com) An Islamic State bomb whiz died while planting an explosive device east of Salahuddin, according to a local source who spoke Saturday.

The source told Alsumaria News that the militant, nicknamed al-Aaraj (lame), an Iraqi national, died planting the bomb on the side of a country road in Sebeyat, on the borders with Diyala.

Incidents of IS bomb makers dying while implanting explosives targeting security troops have been recurrent.

The village of Sebeyat had been empty of residents since IS fighters invaded it three years earlier, the source explained. Though the group was driven out of the village, a few months earlier, no permanent security presence was ensured, which encouraged the militants to return, he added.

IS, currently struggling to defend its last few havens in Mosul, its proclaimed capital since 2014, is still present at a few regions in Salahuddin, Anbar, Diyala and Kirkuk. The Iraqi government, at present giving full attention to the Mosul battle, is expected to aim at IS havens at other provinces after that campaign.

On Thursday, Udai al-Khadran, mayor of al-Khales town, north of Baqubah, Diyala, told Alsumaria News that IS redeployed its fighters at the villages near the borders with Salahuddin which had been empty of residents and lacking security presence for three years
Posted by: badanov || 05/28/2017 00:00 || Comments || Link || E-Mail|| [292 views] Top|| File under: Islamic State
Mosul Offensive News


Iraqi forces tell civilians to evacuate old Mosul

(Reuters) The Iraqi air force dropped leaflets on Friday urging residents in the Islamic State-held Old City center of Mosul to flee, raising fears among humanitarian groups for the safety of desperate civilians there.

The leaflet drop, announced in an Iraqi military statement, signaled that the decisive offensive to dislodge the militants from their remaining enclave in the northern Iraqi city was imminent.

The U.S.-backed offensive on Mosul, now in its eighth month, has taken longer than planned as the militants are dug in among civilians, fighting back with booby traps, suicide cars and motor-bikes, snipers and mortar fire.

Civilians trapped behind Islamic State lines face a harrowing situation with little food and water, no electricity and limited access to hospitals.

"Iraqi air force planes dropped hundreds of thousands of leaflets a short while ago on the non-liberated areas … urging citizens to exit through safe corridors," an Iraqi military statement said.

A resident in Farouq, an Old City neighborhood, sounded desperate in a telephone interview. "We're waiting for death at any moment, either by bombing or starving," he said, asking not to be identified for his safety. "Adults eat one meal a day, either flour or lentil soup."

The humanitarian group Oxfam said the leaflets suggested that the Iraqi forces' move on the Old City in Mosul "is imminent … This could involve an official announcement from the military in the coming days".

"Save the Children is deeply concerned that any calls to leave west Mosul will mean that civilians, particularly children, are in significant danger of being caught in the crossfire," another aid organization said in a statement.

The militants have laid sheets of corrugated metal over pebbles in the alleys as an early warning system, residents said. The grinding noise produced by treading on it would alert them to any troop movements or civilians trying to escape.

The United Nations last week said up to 200,000 more people could flee Mosul as fighting moves to the Old City.

Residents said millet, usually used as bird feed, is being baked like rice as food prices increased by ten folds. People were seen collecting wild mallow plants in abandoned lots and also eating mulberry leaves and other types of plants.

About 700,000, about a third of the pre-war city's population, have already fled, seeking refuge either with friends and relatives or in camps.

Prime Minister Haider al-Abadi had initially hoped Mosul would be retaken by the end of 2016.

The fall of Mosul would mark the end of Iraqi half of the "caliphate" declared nearly three years ago by Islamic State leader Abu Bakr al-Baghdadi, which also covers parts of Syria.

Iraqi military commanders had expressed hope of taking control of the Old City's Grand al-Nuri mosque, from which Baghdadi declared the caliphate, before the fasting month of Ramadan, which starts on Saturday or Sunday in Iraq.

The insurgency is expected to continue in the sparsely populated desert region along the Syrian border even if Mosul is fully captured.

Iranian-backed Shi'ite paramilitary forces are fighting Islamic State in that part of the country where Baghdadi is believed to be hiding, according to U.S. and Iraqi officials.

The Iraqi Shi'ite paramilitary force, known as Popular Mobilisation, is theoretically under Abadi's command.

On Friday, it announced it had captured the Sinjar military base, cutting the road between two cities that remain under Islamic State control west of Mosul, Tal Afar and Baaj, and getting closer to the Syrian border.

Iraq's Shi'ite-led government is aiming to control the border in coordination with the Iranian-backed army of Syrian President Bashar al-Assad.

Linking up the two sides would give Assad a significant advantage in fighting the six-year rebellion against his rule.

Iraqi forces move into ISIS held districts

Mosul (IraqiNews.com) Iraqi government forces invaded Islamic State's last bastion in western Mosul's Old City Saturday through three districts as operation near the elimination of the extremist group from its proclaimed capital.

The Defense Ministry's War Media Cell, quoting the Joint Operations Command, said joint forces invaded "the remaining non-liberated districts in western Mosul, invading al-Shefa, al-Jamhouri Hospital, Zanjili and al-Sihha al-Oula.

Federal Police chief, Lt. Gen. Shaker Jawdat, said his forces passed the third of Mosul's five main bridges linking the western side with the east above the Tigris River towards the Old City.

Jawdat said he was confident his forces were able to win the battle as IS starts to lose control over areas near the Hadbaa (leaning) Minaret, referring to the mosque where IS supreme leader declared in 2014 the establishment of the group's "caliphate" in Iraq.

Federal Police said Thursday they opened safe exits for civilians from the ancient area.

Iranian commander dies in western Mosul

Baaj (IraqiNews.com) A commander with the Iranian elite Revolutionary Guards Corps was killed in operations by Iran-backed, Iraqi paramilitary forces against the Islamic State, an agency reported late Friday.

Haj Shaban Nasiri was killed during operations by al-Hashd al-Shaabi (Popular Mobilization Units) in Baaj, a desert area near the borders with Syria still witnessing an Islamic State presence, according to online Iranian newspaper Mashregh News.

The website said Nasiri had co-founded Badr Organization which fought the Saddam Hussein regime in the 1980s. Badr Organization is part of the PMU force, an alliance of more than 60 mainly Shia paramilitary groups fighting the Islamic State since 2014.

The website pointed to what it described as Nasiri's "effective presence" in Syria, Iraq and Lebanon.

Iran is an ardent political and military supporter of Shia governments and militias in Iraq, Syria and Lebanon. IRGC fighters are actively engaged in fighting alongside President Bashar al-Assad's forces against IS and rebel fighters in Syria.

PMUs enjoy Iraqi government recognition since November. They launched an offensive earlier this month to recapture areas near the Syrian borders from Islamic State militants, running simultaneously with government forces battles to retake Mosul, Islamic State's largest stronghold in Iraq.

On field, al-Hashd al-Shaabi media said Saturday its troops recaptured Rambous village north of Baaj region. It has been taking over villages in neighboring Qairawan over the past few weeks.

29 ISIS Bad Guys die in western Mosul

Mosul/ Baaj (IraqiNews.com) Iraqi warplanes killed 29 Islamic State militants and set free 24 civilians from the group's captivity on Saturday as operations to recapture the city approach their end.

The Defense Ministry's War Media Cell said the airstrikes targeted IS locations in Baaj and Qairawan, west of Mosul and near the Syrian borders. Besides the deaths among militants, the strikes destroyed six vehicles, a fuel container and two motorbikes belonging to the group, according to the statement.

Pro-government paramilitary forces, al-Hashd al-Shaabi, have been sweeping through IS havens in the two areas since May 12th. The offensive ran coincidently with government troops battles against IS in western Mosul, where IS strongholds had shrunk to less than 10 percent of territories.

In western Mosul's Old City, the last remaining IS haven, Cap. Ali Haider, from the Federal Police, was quoted saying that forces had set free 24 civilians, including women, and killed one IS sniper upon invading a prison run by the militant group at a big salt factory in al-Shefa.

The United Nations says at least 400.000 stranded in IS captivity in the Old City, and 200.000 could flee in coming period as the battle nears its end. The conflict displaced more than 670.000 since October.

14 ISIS Bad Guys in western Mosul

Mosul (IraqiNews.com) Iraqi Federal Police forces say they killed 14 Islamic State fighters while invading the group's last bastion in western Mosul; the Old city, while the army mourned two of its officers who died during battles at the city.

The police command said the militants were killed during an incursion in Zanjili district, north of the Old City, where forces advanced over 250 meters backed by drones.

Dozens of snipers and other troops were deployed south of the Old City to strengthen control on the area's narrow alleyways, the statement added.

The Joint Operations Command also said a lieutenant colonel and a colonel from the army's 16th division were killed in combat in Mosul, but did not name a specific location.

Earlier on Saturday, the Defense Ministry's War Media Cell, quoting the Joint Operations Command, said joint forces invaded "the remaining non-liberated districts in western Mosul, invading al-Shefa, al-Jamhouri Hospital, Zanjili and al-Sihha al-Oula.

Federal Police chief, Lt. Gen. Shaker Jawdat, said his forces passed the third of Mosul's five main bridges linking the western side with the east above the Tigris River towards the Old City.

Jawdat said he was confident his forces were able to win the battle as IS starts to lose control over areas near the Hadbaa (leaning) Minaret, referring to the mosque where IS supreme leader declared in 2014 the establishment of the group's "caliphate" in Iraq.
Posted by: badanov || 05/28/2017 00:00 || Comments || Link || E-Mail|| [327 views] Top|| File under: Islamic State
Southeast Asia
Philippine Army wins the upper hand in the battle for Marawi, 35 ISIS members killed
[ALMASDARNEWS] The Philippine Armed Forces are slowly regaining lost urban territory in the embattled city of Marawi, advancing through its western suburbs towards the city center and harbour which remain under Islamic State
...formerly ISIS or ISIL, depending on your preference. Before that al-Qaeda in Iraq, as shaped by Abu Musab Zarqawi. They're very devout, committing every atrocity they can find in the Koran and inventing a few more. They fling Allah around with every other sentence, but to hear the pols talk they're not really Moslems....
control for now.

Thus far, at least 35 ISIS bandidos

murderous Moslem

s have been killed. However,


those who apply themselves too closely to little things often become incapable of great things...


some 80 government troops and 9 civilians have died since

festivities

began on Tuesday with the ISIS-linked Abu Sayyaf


...also known as al-Harakat al-Islamiyya, an Islamist terror group based in Jolo, Basilan and Zamboanga. Since its inception in the early 1990s, the group has carried out bombings, kidnappings, murders, head choppings, and extortion in their uniquely Islamic attempt to set up an independent Moslem province in the Philippines. Abu Sayyaf forces probably number less than 300 cadres. The group is closely allied with remnants of Indonesia's Jemaah Islamiya and has loose ties with MILF and MNLF who sometimes provide cannon fodder...


and Maute groups capturing most of the

lovely provincial capital

of Lanao at the time.

The attack on Marawi, a mainly

Moslem

city of 200,000 residents, has led to a fierce four-day battle, with the army deploying attack helicopters and special forces.

While up to 90 percent of Marawi's people have fled amid the fighting, many who were trapped or refused to leave their homes have impeded military assaults, officials said.

Philippine fighter aircraft also unleashed rocket fire against

forces of Evil

on Saturday, prompting villagers to hoist white flags to avoid being targeted.

Pictures of Islamic State

forces of Evil

recently emerged through Amaq Agency, reaffirming their presence across Marawi. A recent ambush also took place in the countryside south of the city where ISIS snipers have increased their activity.
Posted by: Fred || 05/28/2017 00:00 || Comments || Link || E-Mail|| [458 views] Top|| File under: Maute group (IS)
Syria-Lebanon-Iran
Iranian commander killed while fighting IS in Iraq
[DAWN] A senior commander of Iran's Islamic Revolutionary Guards Corps (IRGC) was killed fighting the

holy warrior

Islamic State
...formerly ISIS or ISIL, depending on your preference. Before that al-Qaeda in Iraq, as shaped by Abu Musab Zarqawi. They're very devout, committing every atrocity they can find in the Koran and inventing a few more. They fling Allah around with every other sentence, but to hear the pols talk they're not really Moslems....
(IS) group, west of the Iraqi city of djinn-infested Mosul
... the home of a particularly ferocious and hairy djinn...
, the Tehran-based Tasnim news agency reported on Saturday.

It is the first time that Iran has announced the death of a senior commander during the operations launched in October to drive the Islamist

snuffies

out of Mosul.

"Commander Shaaban Nassiri was martyred in operations to free the area west of Mosul," the Tasnim news agency quoted the Revolutionary Guards as saying.

The IRGC is the main backer of the Iraqi Shia paramilitary force known as Popular Mobilisation, fighting IS men west of Mosul.

Nassiri was killed near Baaj, one of the last cities which remain under IS control, near the Syrian border, according to Mashregh, an Iranian news website.

The IS chief is believed to be hiding in the region, according to US and Iraqi officials.

Nassiri fought in the Iran-Iran war of 1980-1988 and has been involved in the six-year war in Syria, backing
Hereditary President-for-Life Bashir Pencilneck al-Assad


Horror of Homs...


A general from the Revolutionary Guards assumed the post of Iran's ambassador to Iraq in April, in a sign of the key role the military force is playing in its neighbouring country.

Popular Mobilisation on Friday announced the capture of the Sinjar military base, near Baaj, moving its presence closer to the Syrian border.
Posted by: Fred || 05/28/2017 00:00 || Comments || Link || E-Mail|| [392 views] Top|| File under: Islamic State
Idlib as a jihadist paradise: Syrian Al-Qaeda tries its hand at agriculture
[ALMASDARNEWS] The infamous term "Jihadist paradise", as Syrian Idlib province is often jokingly referred to, might stick to this islamist-held region in northwestern Syria for a longer period of time than one could think.

Photos emerged in the Internet show that Syrian al-Qaeda branch, Hay'at Tahrir al-Sham (HTS), decided to try its hand at non-military activities, namely in agriculture.

As it can be seen on the pictures below, jihadists have established artificial fish breeding farms in al-Ghab Plains in southwestern Idlib countryside, near the administrative border with Hama province:

Idlib is one of the four so-called de-escalation zones defined by the agreement brokered by Russia, Iran and The Sick Man of Europe Turkey


...the only place on the face of the earth that misses the Ottoman Empire....


. With the agreement currently in action and HTS taking control of agriculture in the region, these activities may indicate that jihadists are planning to settle in Idlib for rather long time.

Likewise, Idlib already became a home for lots of foreign

murderous Moslem

s. Thus, Jisr al-Shoughour city in southwestern Idlib countryside can be legally called a "predominately Uighur city" as thousands of Turkestan Islamic Party (TIP) jihadists and their family members have settled in the city since 2015, while many native citizens fled.


That will make the American coalition bombing runs ever so much easier. Thanks for the tip, O Al Masdar reporter. Of course Iran's people won't be forgotten, but y'all will be dealt with on our timing, not yours.
Posted by: Fred || 05/28/2017 00:00 || Comments || Link || E-Mail|| [255 views] Top|| File under: al-Nusra
6 wounded in ISIS attack of Lebanese Army patrol
Beirut – Six members of the military were wounded on Friday when an ISIS militant blew himself against a Lebanese army patrol while trying to evade capture.

Bilal Ibrahim Breidy blew himself in the northeastern border town of Arsal, lightly wounding some of the military intelligence members, said an army statement.

Breidy was one of the suspects linked to the twin bombings that targeted the Christian majority town of Ras Baalbek in the Bekaa near the Syrian border two days ago.

The Army Command had announced that "less than 24 hours after the Ras Baalbek bombing and the dismantling of a third explosive, the intelligence directorate managed to arrest ISIS member Hussein al-Hassan, who hails from Arsal and who confessed to taking part in the attack."

Lebanon's Higher Defense Council meanwhile imposed a number of measures aimed at bolstering security and stability during the holy month of Ramadan and throughout the summer season. These measures will encompass the Rafik Hariri International Airport, mosques and places of worship, They will also cover certain "security hot spots" in the country.

The Council deemed these measures as "preemptive security" that are aimed at averting any breach and keeping the country safe from regional unrest.

The Council made its decisions after a meeting it held at the presidential palace on Friday afternoon. It was chaired by President Michel Aoun and attended by Prime Minister Saad Hariri, Finance Minister Ali Hassan Khalil, Defense Minister Yaacoub al-Sarraf, Foreign Minister Jebran Bassil, Interior Minister Nouhad al-Mashnouq, Justice Minister Salim Jreissati, Public Works and Transportation Minister Youssef Finianos and Tourism Minister Avedis Guidanian. General Prosecutor Judge Samir Hammoud, State Commissioner to the Military Court Jude Saqr Saqr, Army Commander General Joseph Aoun, Internal Security Forces chief Imad Othman, General Security chief Abbas Ibrahim, State Security chief Antoine Saliba, Higher Council of Customs chief Asaad Tufaili and a number of officers and security officials were also present.

Aoun hailed at the beginning of the meeting "the security agencies' performance in carrying out preemptive military and security operations to counter terrorism in all of its forms."

The decisions of the Council remained secret, but sources from the gatherers revealed to Asharq Al-Awsat that "there are reasons that called for holding this meeting at the beginning of Ramadan and the tourism season."

They noted that this was first time the Higher Defense Council convenes since the appointment of Army Commander Joseph Aoun and a number of heads of security agencies to their posts.

"It was necessary for the exchange of information between all security agencies, especially in wake of the army operations against terrorist groups along the eastern border. The agencies succeeded in arresting members of security cells that are active in the country," they explained.

Strict security measures have been imposed at all tourism areas in Lebanon, most notably after the arrest of a terrorist cell that confessed to plotting to bomb Casino du Liban and a number of nightclubs.

These measures will be heightened in the summer.

A security source that was present at the Higher Defense Council meeting told Asharq Al-Awsat: "The meeting was not based on worrying security information."

It instead said that the security situation in Lebanon was calm.


Posted by: badanov || 05/28/2017 00:00 || Comments || Link || E-Mail|| [294 views] Top|| File under: Islamic State
ISIS, al-Nusra fighting in Arsal
Takfiri insurgents were fighting each others on Saturday in Arsal barrens, where heavy losses were inflicted upon the two sides.

The clashes took place at dawn on Saturday when ISIL terrorists attacked Nusra Front's posts in Arsal barrens- on the Lebanese border with Syria- from three fronts, Hezbollah Military Media Center reported.

Several militants from the two sides were killed and injured, the Military Media Center said.

Latter on Saturday, the clashes expanded to reach Flita barrens in Western Qalamoun in Syria's Damascus countryside.

Source: Hezbollah Military Media Center

Gruesome jihadi infighting kills scores along Syria-Lebanon borders


Scores of jihadi rebels have been killed and injured as the self-proclaimed Islamic State blitzed positions for the rival jihadi group Hay'at Tahrir al-Sham in Juroud Arsal along the Syrian-Lebanese borders.

The assault, which began last night and lasted till early morning, was eventually repelled but proved costly for both terror organizations. At least 30 ISIS jihadists were killed in the process including 5 field commanders who led the offensive from three axes.

As for the al-Qaeda offshoot in Syria, 5 HTS militants have been killed along with 6 jihadi rebels from its allied Saraya Ahl al-Sham; an ultraconservative pro-Qaeda faction mainly active in the Qalamoun region.

Following the clashes, the HTS asked the Lebanese Army to transfer 8 of its wounded fighters through the Red Cross to receive medical treatment in government hospitals.

This comes as the notorious jihadi group was involved in negotiation talks with the Lebanese Hezbollah to be evacuated to the northwestern province of Idlib; now entirely under jihadists' control.
Posted by: badanov || 05/28/2017 00:00 || Comments || Link || E-Mail|| [314 views] Top|| File under:
Russian airstrikes smoke 120 ISIS Bad Guys in Raqqa
Russian airstrikes have killed as many as 120 ISIL terrorists who were trying to flee the Takfiri outfit's last stronghold of Raqqah in northern Syria for the ancient city of Palmyra in the central part of the Arab country, a Russian Defense Ministry source says.

On Saturday, Russia's Sputnik news agency cited a source with the country's Defense Ministry as saying that the development had taken place two days earlier.

"As a result of these strikes, 32 pick-up trucks were destroyed and some 120 terrorists were killed," the source said.

ISIL seized Raqqah in 2014, the same year when it started its campaign of terror in Syria. It then proceeded to capture large swathes of Syrian territory.

Russia has been lending aerial support to the Syrian counterterrorism operations since last September. The combined push is also being reinforced by Lebanese resistance fighters and Iranian military advisors.

The terrorists' turf has now dwindled to just Raqqah.

Source: Websites
Posted by: badanov || 05/28/2017 00:00 || Comments || Link || E-Mail|| [829 views] Top|| File under: Islamic State
Syrian Army, Allied Forces Gain Ground against ISIL
Syrian troops and allied forces have pushed back ISIL militants and US-backed opposition fighters, gaining control of a large swath of territory in the country's strategic southern desert, Syria media said Saturday.

With the new advances, the government and allied troops secured an area nearly half the size of neighboring Lebanon. The strategic juncture in the Syrian desert also restores government control over mineral and oil resources. The gains aid government plans to go after ISIL in Deir al-Zor, one of the terrorists' last major stronghold in Syria. The oil-rich province straddles the border with Iraq and is the group's last gate to the outside world.

The government and its allies have now secured the phosphate mines in Khneifes, once controlled by ISIL. The Syrian Central Military media said the new advances widen the government's control south of Palmyra in Homs province and secure the highway linking the ancient city to the capital Damascus. The new advances, it said, secured over 5,000 kilometers (3,100 miles) in the desert area.

Source: Websites
Posted by: badanov || 05/28/2017 00:00 || Comments || Link || E-Mail|| [268 views] Top|| File under: Govt of Syria
Syrian Army shells locale in Aleppo
Aleppo (SyriaNews.media) Two members of the Syrian opposition were killed, on Friday, in a Kornet rockets shelling carried out by the government forces on Khalsa area, south of Aleppo, Qasioun News Agency reported.

At the same time, a woman and her son were wounded in an artillery shelling conducted by the regime forces and their affiliated militias on al-Zerbeh town, south of Aleppo.

Furthermore, the security forces stationed in Zitan Village launched, this morning, mortar and artillery shelling on the opposition forces, causing only material damage.

Noteworthy, the southern countryside of Aleppo recently witnessed fierce battles between opposition forces and regime forces.
Posted by: badanov || 05/28/2017 00:00 || Comments || Link || E-Mail|| [299 views] Top|| File under: Govt of Syria
The Beatings Will Continue: Syrian Edition


1 dead in ISIS attack in Deir Ezzor

Deir Ezzor (SyriaNews.media) A child was shot dead and others were wounded by the Islamic State militants in al-Kasra Village, west of Deir Ezzor, Qasioun News Agency reported on Saturday.

The Islamic State militants attacked the civilian convoys, who were leaving the group-held areas toward the areas controlled by the Syrian Democratic Forces, then opened fire, killing a child and injuring others.

Meanwhile, US-led coalition air force carried out air strikes on al-Mayadin City, east of Deir Ezzor, resulting in the killing and wounding of several persons, as well as causing a mass displacement from the area.

Noteworthy, Islamic State group is preventing civilians from leaving the areas it control, especially after losing several villages and cities, west and north of Raqqa.

16 ISIS Bad Guys die in Damascus

Damascus (SyriaNews.media) Hay'at Tahrir al-Sham (Levant Liberation Committee) announced, on Saturday, killing more than 16 members of the Islamic State group in Jaroud Arsal in Damascus, after trying to attack a refugees camp.

Hay'at Tahrir al-Sham revealed, this morning, that the Islamic State group attempted to attack the refugees' camps in the western Qalamun, in the countryside of Damascus.

Clashes broke out between the two sides, amid mutual rockets and artillery shelling, the committee added. Forces from Hay'at Tahrir al-Sham, backed by other militias, managed to foil the attack, and killed more than 16 members of the Islamic State group.

Meanwhile, Lebanese Army shelled, using heavy artillery, headquarters belonging to Hay'at Tahrir al-Sham and the Islamic State group in Jaroud Arsal and the western Qalamun.

Noteworthy, the area of Jaroud Arsal is sheltering hundreds of displaced people from Homs and and the countryside of Damascus, who suffer from difficult humanitarian situation.
Posted by: badanov || 05/28/2017 00:00 || Comments || Link || E-Mail|| [301 views] Top|| File under: Islamic State
Who's in the News
22
[untagged]
11
Islamic State
3
Hefajat-e-Islam
3
Moslem Colonists
2
Govt of Syria
1
al-Nusra
1
Govt of Iran Proxies
1
Commies
1
Salafists
1
Ansar Bayt al-Maqdis (IS)
1
al-Qaeda in the Indian Subcontinent
1
Maute group (IS)
1
Fatah
1
Palestinian Authority
1
Sublime Porte
1
Taliban
Bookmark
E-Mail Me
The Classics
The O Club
Rantburg Store
The Bloids
The Never-ending Story
Thugburg
RSS Links
Gulf War I
The Way We Were
Bio
Merry-Go-Blog
Hair Through the Ages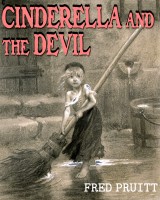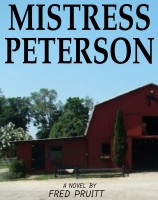 On Sale now!


A multi-volume chronology and reference guide set detailing three years of the Mexican Drug War between 2010 and 2012.

Rantburg.com and borderlandbeat.com correspondent and author Chris Covert presents his first non-fiction work detailing the drug and gang related violence in Mexico.

Chris gives us Mexican press dispatches of drug and gang war violence over three years, presented in a multi volume set intended to chronicle the death, violence and mayhem which has dominated Mexico for six years.
Click here for more information


Meet the Mods
In no particular order...


Steve White
Seafarious
Pappy
lotp
Scooter McGruder
john frum
tu3031
badanov
sherry
ryuge
GolfBravoUSMC
Bright Pebbles
trailing wife
Gloria
Fred
Besoeker
Glenmore
Frank G
3dc
Skidmark
Alaska Paul



Better than the average link...



Rantburg was assembled from recycled algorithms in the United States of America. No trees were destroyed in the production of this weblog. We did hurt some, though. Sorry.
34.203.245.76