Afghanistan
Heavy explosion heard in Jalalabad city of Afghanistan
[Khaama (Afghanistan)] A relatively explosion has taken place in Jalalabad city, the provincial capital of eastern Nangarhar province of Afghanistan.

According to reports, the incident has taken place close to a government compound but there are no information available regarding the type of the explosion and possible casualties.

In the meantime, eyewitnesses in the area said an Improvised Explosive Device went off near the Eidgah mosque in the 4th police district of the city but no casualties were inflicted to the civilians or security personnel.

This comes as a judge was killed and three others were wounded in a magnetic bomb explosion in Jalalabad city on Tuesday.

No group has so far claimed responsibility behind the incident.


Posted by: Fred || 06/22/2017 00:00 || Comments || Link || E-Mail|| [301 views] Top|| File under: Haqqani Network
Afghan forces clear Tora Bora of ISIS leaving 44 militants dead, 22 wounded
[Khaama (Afghanistan)] The Afghan national defense and security forces have fully cleared the strategic Tora Bora area from the presence of the ISIS militants, leaving at least 44 militants dead and 22 more wounded during the operations, the local officials said.

The commander of the 201st Silab Corps of the Afghan army General Mohammad Zaman Waziri said at least 44 ISIS militants were killed since the operations were launched.

He said at least 22 more were wounded and two others were arrested along with their weapons and ammunition, confirming that the area has been fully cleared of ISIS terrorists.

The provincial police chief General Abdul Rahman Rahimi told reporters in Tora Bora that the security forces will not allow the insurgents to once again create sanctuaries and safe havens for themselves in Nangarhar and specifically in Tora Bora of Pacher Agam.

Provincial governor Mohammad Gulab Mangal in the meantime said the ISIS militants who had taken positions in Tora Bora were all foreigners.

He said Pakistani, Uzbek, Chechen, Arab, and other insurgents were seen among the militants during the operations.


Posted by: Fred || 06/22/2017 00:00 || Comments || Link || E-Mail|| [496 views] Top|| File under: Islamic State
Africa Horn
Puntland forces destroy al-Shabaab bases in Elmadow
[Garowe Online] A military offensive carried out by forces in Somalia's northeastern region of Puntland


...a region in northeastern Somalia, centered on Garowe in the Nugaal province. Its leaders declared the territory an autonomous state in 1998. Puntland and the equally autonomous Somaliland seem to have avoided the clan rivalries and warlordism that have typified the rest of Somalia, which puts both places high on the list for Islamic subversion...


, was reported has led to successfully destroy a base belonging to al-Shabaab
...
Somalia's version of the Taliban, functioning as an arm of al-Qaeda...
on Monday, Garowe Online reports.

Puntland Security Forces (PSF) launched a raid against al-Shabaab base in Elmadow Mountain located southwest of Bosaso town, inflicting heavy losses including deaths and injuries, however, the exact casualties of the raid were not yet confirmed.

"PSF conducted an anti-terror operation on Monday morning at a rebel-held areas belonging to al-Shabaab group in Elmadow Mountain," read a statement released by PSF on Facebook.

PSF officials said the operations were carried out according to the plan, which resulted in a complete destruction of the base and

Lions of Islam

fleeing the area.

So far Puntland government hasn't released any statement to the anti-terror operations being carried out against al-Shabaab group in Puntland.

This coincides after recent visit by Puntland officials to military outposts in Bari region to assess the situation and boost the morale of the soldiers fighting al-Shabaab group.

Earlier this month, The terror group conducted a deadly raid against Puntland forces at Afurur outpost, killing at least 50 soldiers and civilians and injuring other dozens. Following the attack no official statement was released to confirm the causalities, but the government vowed to carry out counter offensive.
Posted by: Fred || 06/22/2017 00:00 || Comments || Link || E-Mail|| [252 views] Top|| File under: al-Shabaab (AQ)
Somalia: Military court sentences soldier to death for killing Minister
[Garowe Online] A Somali military court has on Monday sentenced Ahmed Abdullahi "Aidid" to death for the killing Minister of Public Works and Reconstruction Abbas Siraji in Mogadishu, May 3, Garowe Online reports.

Speaking to

news hound

s in Mogadishu, the chairman of Somalia's military tribunal Colonel Hassan Ali Nour Shuute has announced the final decision of the court.

Col Shuute said, Aidid, 29, has been found guilty of killing Siraji, after firing two bullets towards the vehicle of the Minister at a security checkpoint near the Presidential Palace. One of the shots has killed the Minster.

"After three proceeding, including hearings and the presentation of evidences the court sentences Ahmed Abdullahi Aided to death penalty," he said.

The judge has announced that the convicted soldier can still take an appeal if he is not satisfied with the court verdict.

Siraji, who was the youngest member in the Somalia's cabinet was killed when the bodyguards of Somalia's auditor general opened fire on his car in third May at round 7:00 p.m. in the night.

Meanwhile,


...back at the laboratory the smoke and fumes had dispersed, to reveal an ominous sight...


the court also ordered the release of Osman Salad Bare, who was one of the defendants jugged
... anything you say can and will be used against you, whether you say it or not...
in connection with killing the Public Works minister.


Posted by: Fred || 06/22/2017 00:00 || Comments || Link || E-Mail|| [286 views] Top|| File under: al-Shabaab (AQ)
Somalia: Security forces arrest head of Amniyat for al-Shabaab group
[Garowe Online] The Federal government of Somalia has announced it captured the head of Amniyat operatives of al-Shabaab
...
Somalia's version of the Taliban, functioning as an arm of al-Qaeda...
group in the Somali capital Mogadishu on Sunday, Garowe Online.

The head of Amniyat operatives identified as Abdi wahab Khalif Ahmed aka Isse Tarabun was captured during a security sweep conducted by the joint security forces in Mogadishu's Baraka market.

Minister of Security, Mohammed Abukar Islow said the mission was planned earlier and executed successfully with the capture of a leader from the terrorist group.

"We have captured Abdiwahab Khaliif aka Isse Tarabun, who is responsible for many unfortunate events in the capital. We have him

in jug

and he will face the law," added the Minister.

"In the past weeks we carried out security operations aimed to stabilize the capital and we managed to foil many attacks by the enemy."

The Minister urged the public to bear the burden of closing many roads between neighborhoods and asked them to support the security forces. He commended the joint security forces for the successful mission, and called to maintain efforts to to flush out terrorist elements from the capital.


Posted by: Fred || 06/22/2017 00:00 || Comments || Link || E-Mail|| [250 views] Top|| File under: al-Shabaab (AQ)
Africa North
Sidra suicide bomber's other explosives did not detonate
[Libya Herald] It has become clear that guards at the Sidra Gate had a lucky escape early this morning when they tackled a

jacket wallah

. Though the man went kaboom!, slightly injuring one member of the security forces, the explosives-packed vehicle in which he was travelling failed to explode.

Today a Libyan National Army (LNA) bomb disposal team unloaded and made safe 17 shells, one tank missile and an air-burst mine from the partially-destroyed blue Nissan four-by-four.

It is likely that the bomber expected this deadly ordinance to explode when he detonated his own

boom jacket

. Had that occurred it seems certain that the men manning the checkpoint would have suffered death or serious injury and there would have been considerable surrounding structural damage.

In the wake of the lone attack just after one o'clock this morning, the area was locked down. Patrols were sent out in the expectation that the suicide bomber heralded a larger assault. It appears that no other

forces of Evil

were discovered and the highway is now once again open.


Posted by: Fred || 06/22/2017 00:00 || Comments || Link || E-Mail|| [346 views] Top|| File under: Arab Spring
Southern fuel shipments stopped after Sebha-bound trucks seized
[Libya Herald] Fuel supplies to Sebha have been stopped following today's suspected IS terrorist seizure of two fuel trucks south of Sirte as the vehicles made their way from Zawia to the south.

The Fuel and Gas Crisis Committee (FAGCC) has decided that fuel movements cannot continue until the Presidency Council (PC) and the local authorities in the area secure the route to the south.

The FAGCC said that one of the drivers escaped but the fate of his colleague is not yet clear. It noted that the identity of the attackers was unknown but it was thought they were IS

bully boyz

who, since their ejection from Sirte last year, are known to be operating in the countryside south of the town.

The two tankers were carrying 100,000 litres of fuel. The seizure of this cargo will not only disrupt much needed supplies to the south of the country but, if the attackers were indeed terrorists, would also allow them to replenish their fuel supplies.

However,


a hangover is the wrath of grapes...


one observer pointed out that given the current anarchic state of fuel movements, it was possible that the vehicles had been seized by fuel smugglers rather than terrorists.

Either way, the FAGCC said that until security along the route to the south was assured, it did not intend to send further fuel shipments


Posted by: Fred || 06/22/2017 00:00 || Comments || Link || E-Mail|| [381 views] Top|| File under: Arab Spring
Africa Subsaharan
'Around 100 killed' in CAR's Bria despite truce deal
[Al Jazeera] As many as 100 people may have been killed in a day of

festivities

between rival factions in the Central African Republic town of Bria, shortly after a truce deal was signed, the town's mayor said.

Bodies lay in the streets of Bria, around 580km northeast of the capital, Bangui, and dozens more people were treated for shotgun wounds after fighting erupted at dawn on Tuesday.

"The

corpse count

will certainly rise. For now it's an estimate and it could be up to 100 dead," Maurice Belikoussou told the

Rooters

news agency on Wednesday by telephone, raising an earlier

corpse count

of "around 50".

"There are still dead lying in the neighbourhoods, in the road and in the bush," he said.

Witnesses said houses were looted and set on fire during the

festivities

.

The country, one of the poorest in the world, has been plagued by conflict since 2013 between the mainly

Moslem

Seleka


...a 'mainly' Moslem rebel force in the Central African Republic that overthrew the govt, imposed a regime of rapine and looting on the country's non-Moslem population, and was then tossed by France. They still exist, getting funding and weapons from somewhere or other, licking their wounds, complaining about the oppression of Moslems, and occasionally raping and looting someone...


rebels and the Christian Anti-Balaka militia that started after the overthrow of leader Francois Bozize.


Posted by: Fred || 06/22/2017 00:00 || Comments || Link || E-Mail|| [274 views] Top|| File under: Seleka
Arabia
Yemeni missile strikes Saudi Jizan province
[ALMASDARNEWS] Scores of pro-Saudi troops alongside with Sudanese military have been reportedly killed when Yemeni Armed Forces targeted their gathering in the southern Saudi border region of Jizan, in retaliation for the ongoing Saudi shelling of popular markets and state infrastructure in Yemen.

An unnamed military official told Yemen's state Saba news agency on Wednesday that Houthis and their allies in the Yemeni Army fired a domestically-built Zelzal-2 (Earthquake-2) surface-to-surface missile at the gate of al-Tiwal Land Crossing inside the border province of Jizan, Soddy Arabia


...a kingdom taking up the bulk of the Arabian peninsula. Its primary economic activity involves exporting oil and soaking Islamic rubes on the annual hajj pilgrimage. The country supports a large number of princes in whatcha might call princely splendor. When the oil runs out the rest of the world is going to kick sand in the Soddy national face...


, this evening.

The official noted that a large number of pro-Saudi fighters were killed and their military hardware destroyed in the attack, without specifying a precise number.
Posted by: Fred || 06/22/2017 00:00 || Comments || Link || E-Mail|| [316 views] Top|| File under: Houthis
Europe
Police detain three terror suspects in Madrid
[ALMASDARNEWS] Police officers detained three Morrocan citizens suspected of having ties to the self-proclaimed Islamic State
...formerly ISIS or ISIL, depending on your preference. Before that al-Qaeda in Iraq, as shaped by Abu Musab Zarqawi. They're very devout, committing every atrocity they can find in the Koran and inventing a few more. They fling Allah around with every other sentence, but to hear the pols talk they're not really Moslems....
(IS; formerly

ISIS

/ISIS) in Madrid.

The suspects were tossed in the calaboose
You have the right to remain silent...
during the raid near a house close to Atocha train station where all of the suspects were residing.

According to officials at the Interior Ministry, the detainees were planning a '

suicide kaboom

'. During the raid in the apartment, the

coppers

discovered and seized a large number of Islamic State training materials.


Ynet adds details that may or may not be useful:

Spanish police arrested a 32-year-old Moroccan in a dawn raid in central Madrid on Tuesday who they said was "highly radicalised" and had a large collection of extreme Islamist material including a manual for suicide bombers, the government said.

Police also arrested two other Moroccan men aged 38 and 33 who lived with the first man in the residential apartment, the Interior Ministry said in a statement.

Television images showed armed police in riot gear storming the apartment building before dawn and men dressed in white robes and motorcycle helmets being grappled to the ground and handcuffed outside the apartment block.

The man had an extremely dangerous profile, similar to that of those who carried out recent attacks in Britain and France, the government said, without giving further details.

He had tried to recruit others to carry out an Islamist attack in Spain, it said.
Posted by: Fred || 06/22/2017 00:00 || Comments || Link || E-Mail|| [298 views] Top|| File under: Islamic State
Home Front: WoT
Terror attack at Michigan airport: Tunisian knifeman with a 'hatred of the United States' wounds cop by repeatedly stabbing him in the neck while shouting Allahu Akbar before being tackled to the ground
Some more detail on this story from yesterday. So dear Readers, place your bets: will he turn out to be self-radicalized over the internet, a highly connected known wolf who tried respectability for a while, or a mental health case?
[Daily Mail, Where America Gets Its News] Amor Ftouhi has been identified as the man who stabbed police officer Lt. Jeff Neville at Bishop Airport in Flint, Michigan Wednesday morning


The approximately 50 year old man is Canadian, but is originally from Tunisia


He yelled 'Allahu Akbar' before stabbing Neville in the neck with a 12-inch knife


He was taken into custody within a minute of the terror attack


Feds say they plan to charge Ftouhi with violence at an international airport - which carries a penalty of up to 20 years in prison


Neville is resting comfortably at the hospital in satisfactory condition and is expected to survive his injuries
Officials say Ftouhi, who lives in Quebec, where he apparently worked as an insurance agent, crossed into the U.S. on June 16 via Lake Champlain in New York.

This morning, he arrived at the airport and walked around a bit - never going past security into the terminals.

They say he spent some time on the first level of the airport, before going upstairs to a restaurant. He then went into a bathroom, dropped his baggage there and then came back out to attack Neville.

The FBI spokesman also said that Ftouhi said something to the extent of 'you have killed people in Syria, Iraq and Afghanistan and you're all going to die'. He added that it was clear the Ftouhi had a 'hatred for the U.S.'

Authorities said there's no indication that Ftouhi was connected to any international terror organization, or that he was part of any wider plot.

Sources told NBC 25/Fox 66 that Ftouhi tried to buy a gun before the attack, but was denied one so he bought a knife instead. The whole incident inside the airport was caught on video, the sources added.
A criminal complaint charging him with committing violence at an airport says Ftouhi asked an officer who subdued him why he didn't kill him.


Attempted suicide by cop?

Cherie Carpenter, who was awaiting a flight, told Flint TV station WJRT she saw the attacker being led away in handcuffs. She described the man in custody as appearing 'blank, just totally blank.'

The suspect, who is married and has children, reportedly has dual citizenship in Canada and Tunisia.
Posted by: Fred || 06/22/2017 00:00 || Comments || Link || E-Mail|| [587 views] Top|| File under: Moslem Colonists
India-Pakistan
Security personnel kill two militants in Tank
[DAWN] Security personnel killed two

Death Eaters

during an encounter in Tank district on Tuesday, said the Inter-Services Public Relations (ISPR) in a statement.

The encounter took place in Mullazai area which is adjacent to the Frontier Region Tank.

The ISPR said the

Death Eaters

were attempting to fire on a check-post near Dewana Baba Ziarat, some 12 kilometres from Tank town.

The military's public affairs wing did not release the names of the slain

krazed killer

s. When approached, the police expressed ignorance about the incident.

The ISPR, however, did release pictures of the

krazed killer

s' bodies and weapons seized from them.

Sources said that

Death Eaters

had a noticeable presence in the Mullazai area, which is close to the FR Tank.


Posted by: Fred || 06/22/2017 00:00 || Comments || Link || E-Mail|| [282 views] Top|| File under: TTP
ATC acquits two in Sri Lanka team attack case
[DAWN] An Anti-Terrorism Court (ATC) on Wednesday acquitted two accused in the Sri Lanka cricket team attack case.

Obaidullah and Ibrahim Khalil had been accused of providing arms and training to the

gunnies

involved in the attack on a visiting Sri Lankan cricket team in Lahore on March 3, 2009.

Seven people had been killed and 20, including seven Sri Lankan players, injured in the attacks. The Lankan team had escaped owing to the heroics of the team's bus driver.

The doors of international cricket in Pakistain had, till recently, closed as a result of the incident.

Representing the accused, Advocate Rana Baleegh had argued that the allegations against his clients were false and baseless. His clients should, therefore, be acquitted, he said.

The court had therefore ordered acquittal of the two accused in the case.

Six individuals -- Qari Zubair alias Naik Mohammad, Adnan Arshad, Abdul Wahab, Javed Anwar, Ibrahim Khalil and Obaidullah -- had been indicted in 2016 for the attacks.

Qari Zubair, Adnan Arshad and Abdul Wahab were later killed in an alleged encounter with security officials. The alleged

criminal mastermind

of the attack, Lashkar-e-Jhangvi


... a 'more violent' offshoot of Sipah-e-Sahaba Pakistain. LeJ's purpose in life is to murder anyone who's not of utmost religious purity, starting with Shiites but including Brelvis, Ahmadis, Christians, Jews, Buddhists, Rosicrucians, and just about anyone else you can think of. They are currently a wholly-owned subsidiary of al-Qaeda ...


chief Malik Ishaq, was also killed in a police encounter.

Earlier, the case had been transferred from the ATC to military courts, from where it was transferred back to the ATC.


Posted by: Fred || 06/22/2017 00:00 || Comments || Link || E-Mail|| [300 views] Top|| File under: Lashkar e-Taiba
Operation Radd-ul-Fasaad launched
[DAWN] The Pakistain Army launched Operation Radd-ul-Fasaad earlier this year following a spate of terror attacks in the country, which claimed more than a hundred lives and left hundreds of others injured.

The operation seeks to eliminate the "residual/latent threat of terrorism", consolidating the gains made in other military operations, and further ensuring the security of Pakistain's borders.

Hundreds of suspected

Lions of Islam

have reportedly either been killed or tossed in the calaboose
You have the right to remain silent...
in raids carried out by security personnel since the start of the operation.


Posted by: Fred || 06/22/2017 00:00 || Comments || Link || E-Mail|| [289 views] Top|| File under: Govt of Pakistan
Army seizes large cache of weapons from Waziristan Agency
[DAWN] The Army on Wednesday said it had recovered a cache of weapons from
Wazoo Agency.

According to a statement issued by Inter-Services Public Relations (ISPR), an intelligence-based operation was conducted in the villages of Zarkai and Maidankai in which a significant quantity of weapons and ammunition was recovered.

Recovered weapons included light machine guns, 12.7mm machine guns, RPG7s, SMGs, grenades, rifles, pistols, explosive boxes, anti-personnel mines and daggers.

Ammunition recovered included RPG7 rockets, 14.5mm ammunition rounds, ammunition boxes of 12.7mm guns, 12-bore rifle rounds, as well as heavy and small machine gun rounds.

The raids were part of the ongoing Operation Raddul Fasaad


Posted by: Fred || 06/22/2017 00:00 || Comments || Link || E-Mail|| [286 views] Top|| File under: TTP
Iraq
Canadian sniper sets world record with 2.2-mile pickoff of ISIS fighter
This is the third submission on this story today, Beavis and Skidmark being responsible for the BBC version filed earlier under Iraq, with which this one has now been grouped for consistency. Text snipped for duplication.

-- trailing wife at 7:30 p.m. EDT
" ... the true challenge here was being able to calculate the actual wind speed and direction all the way to the target."
- Ryan Cleckner, former U.S. Army Ranger sniper
Posted by: Seeking cure for ignorance || 06/22/2017 16:20 || Comments || Link || E-Mail|| [339 views] Top|| File under:
Canadian sniper 'kills IS militant two miles away'
[BBC] A sniper in the Canadian special forces shot and killed an Islamic State (IS) fighter from a distance of 2.1 miles (3,540m) in Iraq last month.

Military sources told Toronto's Globe and Mail newspaper that the gunman is a member of Joint Task Force 2, and made the shot from a high-rise building.

It took the bullet almost 10 seconds to hit its target, it reports.

The Canadian Special Operations Command confirmed to the BBC the sniper "hit a target" from that distance. The shot, which sources tell the paper was filmed, is thought to be a record for the longest confirmed kill.

The sniper worked in tandem with an observer, who helps to spot targets, and used a standard Canadian military issued McMillan TAC-50 rifle.

"The shot in question actually disrupted a Daesh [so-called Islamic State] attack on Iraqi security forces," a military source told the paper.

"Instead of dropping a bomb that could potentially kill civilians in the area, it is a very precise application of force and because it was so far away, the bad guys didn't have a clue what was happening."
Posted by: Beavis & Skidmark || 06/22/2017 14:40 || Comments || Link || E-Mail|| [476 views] Top|| File under:
Islamic State resorts to horses in Kirkuk to offset fuel shortage
Hawija (IraqiNews.com) Islamic State members are now relying on horses and donkeys in their movements in Kirkuk's Hawija, making up for fuel shortage, a local source in the province said Wednesday.

Alsumaria News quoted the source saying horses were allocated for senior leaders while donkeys were given to subordinate fighters. He added that the move was designed to facilitate movement and protect the fighters from targeted attacks.
Posted by: trailing wife || 06/22/2017 02:02 || Comments || Link || E-Mail|| [590 views] Top|| File under: Islamic State
Airstrikes by Iraqi jets kill fifteen Islamic State militants in Hawija, Tal Afar
(IraqiNews.com) Fifteen Islamic State militants were killed on Wednesday in airstrikes by the Iraqi jets that targeted IS locations in Hawija and Tal Afar, the War Media Cell said.

In a statement, the Defense Ministry's WMC said "Iraqi fighter jets launched several airstrikes that completely destroyed a booby-trapping workshop and missiles and killed three militants specialized in developing missiles in al-Abbassi district, in Hawija."

Hawija, located 55 KM west of Kirkuk, has been held by IS since mid-2014.

IS still holds three towns in western Anbar close to the borders with Syria, in addition to a few areas in Salahuddin, Diyala and Kirkuk. The Iraqi government is expected to aim at those strongholds once the Mosul battle is concluded.

Dozens of residents from Hawija and the regions in its vicinity escape to Kirkuk province on a daily basis. Despite the risky routes to the freed regions, the civilians prefer death to staying under IS control.

Meanwhile, other airstrikes in al-Mahalabiya, Tal Afar town, destroyed two booby-trapped vehicles and weapons. An IS location was destroyed, "12 militants were killed, huge amounts of weapons and explosives were destroyed."

Last week, the WMC announced liberation of five villages in Mahalabiya, a region which Iraqi forces and paramilitary troops had previously isolated from Mosul.
Posted by: trailing wife || 06/22/2017 02:02 || Comments || Link || E-Mail|| [264 views] Top|| File under: Islamic State
Unidentified shelling kill, injure thirteen civilians inside house, west of Anbar
Anbar (IraqiNews.com) Thirteen civilians were killed and injured as unidentified shelling occurred, north of Rutba city, west of Anbar, a local source from the province said.

"Unidentified jet shelled a house of civilians near Okashat region, in the north of Rutba," the source told AlSumaria News.

Speaking on condition of anonymity, the source said "the shelling left Four people, including two children, were killed, while nine others, including children, were injured."

Despite being controlled by security troops, occasional attacks as well as unidentified shelling usually occur on some parts and regions in the vicinity of Rutba.
Posted by: trailing wife || 06/22/2017 02:02 || Comments || Link || E-Mail|| [409 views] Top|| File under:
An Iraqi officer says ISIS has detonated the famous al-Nuri mosque in Mosul
[Daily Mail, Where America Gets Its News] The Iraqi army was moving in on Grand Mosque in Mosul's Old city earlier today


The soldiers got within 50m of the iconic mosque when ISIS militants blew it up


'ISIS terror gangs committed another historical crime,' Iraqi military said today


ISIS leader Abu Bakr al-Baghdadi made his only public appearance there in 2014


The terrorists' flag has flown on its minaret ever since it captured Mosul that year
No skin off my religious fore.
Posted by: Fred || 06/22/2017 00:00 || Comments || Link || E-Mail|| [515 views] Top|| File under: Islamic State
Israel-Palestine-Jordan
Israel arrests mother of Palestinian attacker over support to kill Israelis
[Ynet] Israeli forces jugged
You have the right to remain silent...
Wednesday a Paleostinian woman who praised her son, the perpetrator of a murderous attack on police in East Jerusalem, said the army and police.

Last Friday, three Paleostinians attacked the Israeli police near the Old City of Jerusalem, fatally stabbing a 23-year-old police officer before being

rubbed out

.

Israeli security forces arrested Zaynab Ankush, the mother of one of the assailants, on Wednesday morning "because of her recent calls ... to commit further attacks against the Jews and because of hate inciting statements" An army

front man

told AFP.

"He chose to die as a martyr (...) I am proud and I would have liked him to kill 20, 50, 100 (more)," Zaynab Ankouch, mother of Adel Ankush, said in an interview on Sunday with Israeli public television channel Kan.
Posted by: trailing wife || 06/22/2017 00:00 || Comments || Link || E-Mail|| [318 views] Top|| File under:
Southeast Asia
Islamic Militants Take Hostages at Philippine School
[AnNahar] Islamic

turbans

launched a day-long assault on a southern Philippine village Wednesday during which they held 31 people hostage inside a school, authorities said, raising fears of spreading violence as other jihadists fought a month-long urban war nearby.

Hundreds of

gunnies

attacked a lightly guarded military outpost at dawn, with some then taking over the school and using civilians as human shields throughout the day before fleeing at night, the military said.

"It's all resolved, all the hostages have been accounted for, no one was hurt," military

front man

Brigadier General Restituto Padilla told AFP by phone on Wednesday night.
Continued on Page 49
Posted by: trailing wife || 06/22/2017 00:30 || Comments || Link || E-Mail|| [609 views] Top|| File under: Bangsamoro Islamic Freedom Fighters
Syria-Lebanon-Iran
Syrian regime forces launch assault on Jobar, dozens of casualties
Damascus (IraqiNews) More than 20 members of the Syrian regime forces were either killed or wounded during to their violent attack on Jobar neighborhood in the Syrian Capital, Damascus.

Qasioun News reported, on Wednesday, that the Syrian regime forces launched an offensive on Jobar neighborhood, northeast of Damascus, where violent clashes took place between the government forces and Syrian rebels, amid mutual artillery and rockets shelling.

Furthermore, over 20 members of the regime forces had been either killed or wounded in the clashes that broke out in Jobar neighborhood between the two sides.

Meanwhile, warplanes carried out more than seven air strikes on the neighborhood, resulting significant damage to the area, but no casualties were reported, while several mortar shells fell on the regime-held neighborhoods of Damascus, causing only material damage.

It is noteworthy, Syrian government forces and their affiliated militias are trying to advance into Jobar neighborhood since Monday, however, all their attempts failed.
Posted by: trailing wife || 06/22/2017 02:02 || Comments || Link || E-Mail|| [290 views] Top|| File under: Govt of Syria
U.S.-backed Syrian forces close in on Raqqa from south
(IraqiNews) U.S.-backed Syrian militias closed in on Islamic State's Syrian stronghold of Raqqa on Wednesday, taking territory on the south bank of the Euphrates River with the aim of encircling the city, a militia spokesman told Reuters.

The Syrian Democratic Forces (SDF), which include Arab and Kurdish fighters and are supported with air strikes by a U.S.-led coalition, began an offensive two weeks ago to seize the northern city from Islamic State, which overran it in 2014.

Nouri Mahmoud, spokesman for the Kurdish YPG militia which is part of the SDF, told Reuters Islamic State had been ousted from the suburb of Kasrat al-Farj as the SDF moved in along the southern riverbank from the west.

When the campaign began the SDF had Raqqa, which sits on the Euphrates' northern bank, surrounded from the north, west and east. Although Islamic State controlled the south bank of the river, coalition air strikes had destroyed the bridges connecting it to the city.

The SDF is now trying to enact a siege of the city by taking the southern bank. The forces are a couple of kilometers from achieving this aim.

The Syrian Observatory for Human Rights war monitor said on Wednesday SDF forces had moved along the southern river bank to reach the eastern edge of Kasrat al-Farj, in the area between the new and old bridges into Raqqa.

Islamic State is also facing defeat in its Iraqi stronghold of Mosul and is being forced into retreat across much of Syria, where Deir al-Zor in eastern Syria is its last major foothold.
Posted by: trailing wife || 06/22/2017 02:02 || Comments || Link || E-Mail|| [361 views] Top|| File under: Islamic State
Syrian Army kills scores of jihadist combatants in east Damascus
[ALMASDARNEWS] The Syrian Arab Army (SAA) resumed their military operations in the eastern countryside of Damascus, Wednesday, targeting the movement of Hay'at Tahrir Al-Sham in the Bir Qassab region.

According to a military source in Damascus, the Syrian Arab Army's 5th Corps unleashed a flurry of guided missiles on the jihadist defenses near Aradi Al-Rawabi, Tal Rinbah,Rajm Al-Sarihi, and Bir Qassab.

The military source added that at least 20 Hay'at Tahrir Al-Sham fighters and several vehicles were destroyed during the attack.
Posted by: Fred || 06/22/2017 00:00 || Comments || Link || E-Mail|| [311 views] Top|| File under: al-Nusra
ISIS propaganda video shows clashes with Kurdish forces in the battle for Raqqa
[ALMASDARNEWS] ISIS has released another lengthy propaganda video, this time covering its inevitable loss of Raqqa, the city in northern Syria which jihadists transformed into the Islamic State
...formerly ISIS or ISIL, depending on your preference. Before that al-Qaeda in Iraq, as shaped by Abu Musab Zarqawi. They're very devout, committing every atrocity they can find in the Koran and inventing a few more. They fling Allah around with every other sentence, but to hear the pols talk they're not really Moslems....
capital back in 2014.

Featuring the aftermath of American Arclight airstrikes and their toll on buildings and civilians alike, the footage proceeds to show jihadists fighting for Raqqa's countryside along with

jacket wallah

s in action against the US-backed Syrian Democratic Forces (SDF).

Later in the video, child fighters are proudly put on display while the emphasis of recruitment by religious teachers during Ramadan is underlined by the Islamic State.

At the moment, roughly 15% of Raqqa city is under Kurdish control while heavy

festivities

are ongoing in several neighborhoods.

On Wednesday evening however, ISIS retook the southern part of the Division 17 Army Base which has now changed hands a handful of times this month.
Posted by: Fred || 06/22/2017 00:00 || Comments || Link || E-Mail|| [303 views] Top|| File under: Islamic State
Footage of the Syrian Army capturing ISIL's stronghold in west Raqqa
[ALMASDARNEWS] The Syrian Arab Army (SAA) recently liberated the key town of Resafa in the western countryside of the al-Raqqa Governorate, marking the first time in five years that they have had a presence in this area.

A video of the Syrian Arab Army's Tiger Forces capturing Resafa was released by pro-government media channels, Wednesday; it shows more than ten minutes of footage from this operation that led to the liberation of this town.

With the liberation of Resafa this week, the Syrian Arab Army has taken control of more than 1,400 square kilometers and 22 villages in the past 14 days.

The Syrian Arab Army has now shifted their attention to the Khanasser Plain, where they hope to secure their imperative supply line to the Aleppo Governorate.
Posted by: Fred || 06/22/2017 00:00 || Comments || Link || E-Mail|| [369 views] Top|| File under: Islamic State
Turkey sends military reinforcements into northern Syria
[ENGLISH.ALARABIYA.NET] The Sick Man of Europe Turkey


...the only place on the face of the earth that misses the Ottoman Empire....


has sent new military reinforcements including troops, vehicles and equipment into northern Syria, a war monitoring group and rebel and Kurdish sources said on Wednesday.

The British-based Syrian Observatory for Human Rights said the forces had crossed the border in the last 24 hours and headed towards areas south of Azaz town, which is held by Turkish-backed Syrian rebels.

To Azaz's south are areas controlled by the Kurdish YPG militia, which Turkey has fought in northern Syria.

The Observatory said the reinforcements were part of preparations for new joint attacks on the YPG by Turkish forces and their Syrian rebel allies in that area of Syria's northwest. The area is separated from the main territory the YPG and its allies control in the northeast.

A rebel from a Turkish-backed group confirmed Ankara had sent more forces.

"Turkish forces are now inside Syria ... the forces are huger reinforcements that have been entering since last night," said Mustafa Sejari of the Liwa al-Mutasem group.

Turkish opposition to what it says is Kurdish encroachment along its long border with Syria has complicated US strategy in the region, because Washington supports the YPG and its allies in the fight against ISIS.

The YPG is a key part of the Syrian Democratic Forces (SDF), which a US-led coalition is supporting with air strikes and military advisers on the ground to fight ISIS in its stronghold Raqqa.

Turkey launched an offensive in northern Syria in August last year, sending tanks and warplanes across the border to support Syrian rebels fighting both ISIS and the YPG.

It helped them carve out a big portion of northern Syria, helping ensure the YPG and its allies could not link the 400-km (250-mile) stretch of territory they hold in the north and northeast with the pocket they hold west of Azaz.

The YPG is linked to the PKK, a Kurdish group fighting an insurgency in Turkey's southeast.


Posted by: Fred || 06/22/2017 00:00 || Comments || Link || E-Mail|| [401 views] Top|| File under: Sublime Porte
Terror Networks
ISIS urges attacks on Ramadan's Night of Power, Islam's holiest day
[FOXNEWS] Law enforcement officials around the world are on high alert this week as ISIS calls for a surge of civilian attacks during Islam's "Night of Power," the holiest day on the Islamic calendar, which this year begins Wednesday evening.

Known in Arabic as "Laylat al-Qadr," it marks the night during the holy month of Ramadan that

Moslem

s believe the Prophet Muhammad received the first revelations of the Koran.

While the vast majority of

Moslem

s consider the occasion as the best time in the year to pray for blessings and forgiveness, jihadist groups such as ISIS exploit the date to urge brutal acts of violence.

Last year, when the Night of Power fell on July 2, a widely shared message pushing for "calamity everywhere for the nonbelievers," was delivered by ISIS. And that night there was a surge of deadly terror attacks.


Posted by: Fred || 06/22/2017 00:00 || Comments || Link || E-Mail|| [389 views] Top|| File under: Islamic State
Who's in the News
38
[untagged]
10
Islamic State
4
Arab Spring
3
al-Shabaab (AQ)
3
Govt of Pakistan
2
Govt of Syria
2
Moslem Colonists
2
TTP
1
Lashkar e-Taiba
1
Govt of Iran
1
Haqqani Network
1
al-Nusra
1
Sublime Porte
1
Bangsamoro Islamic Freedom Fighters
1
Commies
1
Seleka
1
Govt of Qatar (MB)
1
Houthis
1
Hamas
1
Palestinian Authority
Bookmark
E-Mail Me
The Classics
The O Club
Rantburg Store
The Bloids
The Never-ending Story
Thugburg
RSS Links
Gulf War I
The Way We Were
Bio
Merry-Go-Blog
Hair Through the Ages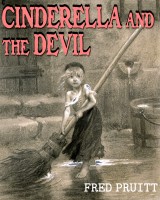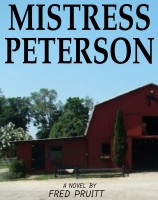 On Sale now!


A multi-volume chronology and reference guide set detailing three years of the Mexican Drug War between 2010 and 2012.

Rantburg.com and borderlandbeat.com correspondent and author Chris Covert presents his first non-fiction work detailing the drug and gang related violence in Mexico.

Chris gives us Mexican press dispatches of drug and gang war violence over three years, presented in a multi volume set intended to chronicle the death, violence and mayhem which has dominated Mexico for six years.
Click here for more information


Meet the Mods
In no particular order...


Steve White
Seafarious
Pappy
lotp
Scooter McGruder
john frum
tu3031
badanov
sherry
ryuge
GolfBravoUSMC
Bright Pebbles
trailing wife
Gloria
Fred
Besoeker
Glenmore
Frank G
3dc
Skidmark
Alaska Paul



Better than the average link...



Rantburg was assembled from recycled algorithms in the United States of America. No trees were destroyed in the production of this weblog. We did hurt some, though. Sorry.
54.163.42.154