Afghanistan
Deadly truck bombing foiled in Kabul city
[Khaama (Afghanistan)] A deadly truck bombing was foiled by the Afghan intelligence operatives in Kabul city, nearly two months after a similar attack left more than 150 people dead.

The Afghan Intelligence, National Directorate of Security


...the Afghan national intel agency...


(NDS), in a statement said a mini-truck packed with thousands of kilograms of explosives was seized before the

snuffies

manage to detonate it in Kabul city.

The statement further added that Hino type mini truck, packed with 2500 kilograms of explosives, was seized from Chahar Asiab district of Kabul province.

According to NDS, the

snuffies

were looking to transport the vehicle to Kabul city and use it for a deadly Vehicle-borne Improvised Explosive Device (VBIED) bombing in a key part of the city.

The anti-government armed

bully boy

groups including the Taliban
...Arabic for students...


bully boy

have not commented regarding the report so far.
Posted by: Fred || 07/27/2017 00:00 || Comments || Link || E-Mail|| [530 views] Top|| File under: Haqqani Network
Afghan forces retake control of Kohistan from Taliban in Faryab
[Khaama (Afghanistan)] The Afghan national defense and security forces have retaken the control of the district center of Kohistan


...a backwoods district of Khyber Pakhtunkhwa distinguished by being even more rustic than is the norm among the local Pashtuns....


in northern Faryab province.

According to the Afghan army officials in the North, the Afghan forces have also cleared at least seven villages located along the district from the presence of the Taliban
...Arabic for students...


holy warrior

s.

A

front man

for the 209th Shaheen Corps of the Afghan national army Nasratullah Jamshedi said at least seventy personnel of the

Afghan cops

who were caught in the siege were also rescued during the operation.

He said the Afghan commando forces were also deployed to the district to assist with the operation retaking Kohistan besides the security forces from the other districts were deployed to participate in the operation.

The Office of the Chief Executive confirmed the fall of the district into the hands of the

Afghan cops

.

The anti-government armed

Lion of Islam

groups have not commented regarding the report so far.

There are no reports regarding the possible casualties of the security personnel during the operation.

The Talibs captured the control of the district center of Kohistan on Monday after launching a coordinated attack, following days of heavy

shootout

with the security forces.


Posted by: Fred || 07/27/2017 00:00 || Comments || Link || E-Mail|| [241 views] Top|| File under: Taliban
Nearly 40 Afghan soldiers lost lives, 30 wounded in Kandahar attack
[Khaama (Afghanistan)] Nearly 40 soldiers of the Afghan National Army (ANA) forces have

bit the dust

in an attack by the Taliban
...Arabic for students...


turbans

in southern Kandahar province of Afghanistan.

According to the local government officials, the incident took place late on Tuesday night in the vicinity of Khakriz district.

A local official speaking on the condition of anonymity confirmed the attack was carried out on a base of the Afghan army forces.

The official further added that 40 Afghan soldiers

bit the dust

and 30 others were

maimed

in the attack.

In the meantime, the Ministry of Defense of Afghanistan, confirmed the attack however it did not confirm the casualties toll as described by the local officials.

The Ministry of Defense said at least 26 soldiers

bit the dust

in the attack and more than 10 others were

maimed

.

The Taliban

turbans

grabbed credit

behind the attack and claimed that scores of soldiers were killed or

maimed

.

Kandahar has been among the relatively calm provinces in southern Afghanistan during the recent years but the security situation of the province, particularly, the remote districts have started to deteriorate during the recent months and after the Talibs increased their focus on key southern provinces after they launched their spring offensive in April this year.


Posted by: Fred || 07/27/2017 00:00 || Comments || Link || E-Mail|| [304 views] Top|| File under: Taliban
Airstrikes pound ISIS hideouts in Nangarhar province of Afghanistan
[Khaama (Afghanistan)] Several Arclight airstrikes were carried out on the hideouts of the

gunnies

affiliated with the Islamic State
...formerly ISIS or ISIL, depending on your preference. Before that al-Qaeda in Iraq, as shaped by Abu Musab Zarqawi. They're very devout, committing every atrocity they can find in the Koran and inventing a few more. They fling Allah around with every other sentence, but to hear the pols talk they're not really Moslems....
of Iraq and Syria (ISIS) terrorist group in eastern Nangarhar


The unfortunate Afghan province located adjacent to Mohmand, Kurram, and Khyber Agencies. The capital is Jalalabad. The province was the fief of Younus Khalis after the Soviets departed and one of his sons is the current provincial Taliban commander. Nangarhar is Haqqani country..


province of Afghanistan, the local security authorities said Wednesday.

At least eight ISIS

bully boyz

were killed during the Arclight airstrikes which were carried out amid ongoing operations by the ground forces.

The provincial police commandment in a statement confirmed the Arclight airstrikes were carried out in Mamand Dara area of Achin, pounding the hideouts of the terror group.

The statement further added that several light and heavy weapons belonging to the terror group were also destroyed during the operations.

The local residents and security personnel involved in the operations did not suffer any casualties during the operations, the police commandment added.

In the meantime, the Nangarhar police said at least two Taliban
...Arabic for students...


bully boyz

were killed or

maimed

after ambushing the

Afghan cops

in Mamand Dara area.

The anti-government armed

bully boy

groups including the Taliban

bully boyz

and ISIS

gunnies

have not commented regarding the reports so far.

Both the Taliban

bully boyz

and ISIS

gunnies

are actively operating in some of the remote districts of Nangarhar province as counter-terrorism operations are underway to clear the areas from their activities and presence.


Posted by: Fred || 07/27/2017 00:00 || Comments || Link || E-Mail|| [248 views] Top|| File under: Islamic State
Pakistani diplomatic officials abducted in Afghanistan rescued in operation
[DAWN] Two Pak diplomatic officials

kidnapped

in Afghanistan last month were recovered in an operation conducted by

Afghan cops

,

Afghanistan's Caped President

Ashraf Ghani

...former chancellor of Kabul University, now president of Afghanistan. Before returning to Afghanistan in 2002 he was a scholar of political science and anthropology. He worked at the World Bank working on international development assistance. As Finance Minister of Afghanistan between July 2002 and December 2004, he led Afghanistan's attempted economic recovery until the Karzais stole all the money. ..
told Pak officials in Kabul on Wednesday.

The two were members of staff of the Consulate General of Pakistain in Jalalabad. They were kidnapped while they were travelling from Jalalabad to Torkham.

Afghan Ambassador to Pakistain Dr Omar Zakhilwal had assured the Pak government that Afghanistan's security institutions and intelligence agencies were looking for the

kidnapped

officials.

President Ghani personally phoned Pakistain's charge d'affaires in Kabul to inform the mission that

Afghan cops

had recovered the officials.

Subsequently, the two officials were handed over to the Pak Embassy in Kabul by the Afghan Ministry of Foreign Affairs. They are expected to return to Pakistain soon.

Foreign Secretary Tehmina Janjua conveyed the Pak government's gratitude over the safe recovery of the diplomats to Afghan Deputy Foreign Minister Hekmat Karzai.


Posted by: Fred || 07/27/2017 00:00 || Comments || Link || E-Mail|| [234 views] Top|| File under:
Africa Horn
Somalia: HirShabelle launches Islamic courts in Beledweyne town
[SHABELLENEWS] The president of Somalia's southern semi-autonomous region of HirShabelle Ali Abdullahi Osoble has launched Monday Islamic courts, including court of appeals in the central town of Beledweyne, the regional capital of Hiiraan.

Speaking at the opening ceremony, President Osoble said new courts will offer fair judicial services for the local people, who have previously used to seek justice from the Al Qaeda-linked Al shabaab group.

The President has also called on residents to work with his administration in the installation of reliable judicial system in the region, to resolve long outstanding disputes among clans in HirShabelle state.

The state President announced that they formed an special forces to apply the decisions made by the new Islamic courts established in Beledweyne, and arrest anyone who ignores the orders.


Posted by: Fred || 07/27/2017 00:00 || Comments || Link || E-Mail|| [217 views] Top|| File under: al-Shabaab (AQ)
Al shabaab fires mortars at Ethiopian troops base near Bardere
[SHABELLENEWS] Al shabaab fighters were reported to have fired several mortar rounds at a military base belonging to Æthiopian troops near the southern city of Bardere in Gedo region on Tuesday.

Confirming the incident, Col Mohamud Guhad Omar known as "Tima-Jilac" told Radio Shabelle that the mortar shells landed around and in the base, and caused no casualties.

Omar said Æthiopian troops, along with the Somali government forces launched an anti-Al shabaab operation in Bardere, and its surrounding suburbs, to ensure the overall security.

There was no immediate comments from Al shabaab, in regard to the mortar attack against Æthiopian forces, serving with the African Union


...a union consisting of 53 African states, most run by dictators of one flavor or another. The only all-African state not in the AU is Morocco. Established in 2002, the AU is the successor to the Organisation of African Unity (OAU), which was even less successful...


Mission in Somalia (AMISOM).


Posted by: Fred || 07/27/2017 00:00 || Comments || Link || E-Mail|| [260 views] Top|| File under: al-Shabaab (AQ)
Liyu police lock Galkayo-Galdogob main road in central Somalia
[SHABELLENEWS] Æthiopia's notorious Liyu Police have blocked the main highway that links Galkayo, the regional capital of Mudug, to Galdogob town on Tuesday, July 25.

Local elders said pedestrians and public vehicles have been denied access to the road passes through Saaxo area by the Liyu police, as part of their routine raids inside Somalia.

Puntland


...a region in northeastern Somalia, centered on Garowe in the Nugaal province. Its leaders declared the territory an autonomous state in 1998. Puntland and the equally autonomous Somaliland seem to have avoided the clan rivalries and warlordism that have typified the rest of Somalia, which puts both places high on the list for Islamic subversion...


state is yet to comment on the road blockade of Liyu Police, which has effected the transportation and public movement in the region.

Liyu police which is Æthiopian Somali Region special forces have have been committing atrocities and mass killings against civilians in central Somalia over the past few years.
Posted by: Fred || 07/27/2017 00:00 || Comments || Link || E-Mail|| [265 views] Top|| File under: al-Shabaab (AQ)
Joint US-Somali military raid nabs suspected US resident
[SHABELLENEWS] A joint US-Somali military raid on an al-Shabaab
...
the personification of Somali state failure...
target in Somalia on Sunday resulted in the capture of an al-Shabaab

controller

who is suspected of being a lawful US resident, two US defense officials told CNN.

US military advisers were conducting an "advise and assist mission," accompanying local Somali security forces as they launched a raid on an al-Shabaab target, al Qaeda's Somali affiliate, in the area of Gilcayo, Somalia.

During the raid the officials said a "known al-Shabaab

controller

and suspected lawful resident of the US was captured by the Somali National Security Forces." One official called the capture "a target of opportunity" and said that the individual recently traveled to the United States. The official said the detainee is not an American citizen and that the military is working to confirm the nature of his US residency with US law enforcement.

The individual is currently being detained by the Somali government.

The Pentagon referred CNN to the government of Somalia.

Sunday's operation follows news of another joint US-Somali raid against al-Shabaab that was launched earlier this month.

"US forces are assisting partner forces to counter al-Shabaab in Somalia to degrade the al-Qaeda affiliate's ability to recruit, train and plot external terror attacks throughout the region and in America," US Africa Command, which oversees US troops in the region, said in a statement following the earlier operation in Kunyo Barrow, Somalia.


Posted by: Fred || 07/27/2017 00:00 || Comments || Link || E-Mail|| [260 views] Top|| File under: al-Shabaab (AQ)
Kenya steps up the fight against Al Shabaab before its Elections
[SHABELLENEWS] Against the backdrop of untainted white beaches on the Indian Ocean and the regal beach houses here that mix Omani, Indian, and Swahili architecture, live mortars arched across the Kenyan night skies.

Unsuspecting tourists could have mistaken them for shooting stars. But they kept on coming. One after another, like fireworks.

This was another naval exercise by the Kenyan Defense Forces (KDF) conducted earlier this month, on the night of July 9, at the start of the tourist season on Lamu Island--and just weeks before Kenya's elections.

The show of force went on for an hour, alternating between live mortars and storms of gunshots as a response to the brutal and indiscriminate beheadings and killings of innocent civilians by al-Shabaab
...
the Islamic version of the old Somali warlord...
, an al Qaeda affiliate in nearby Somalia, just a few days earlier.

Lamu and neighboring islands are a part of the Swahili Coast facing the Indian Ocean in eastern Kenya. Culturally, the region is distinct from the rest of Kenya, influenced by trade with the Arabian Peninsula, the Indian subcontinent, and even China.

The population descends from five or six original families who have been on the islands for the past 400 years. Most practice Sunni Islam with centuries of Sufi spirituality, historically mainstream Kenyan Islam, with an emphasis on peaceful coexistence with all members of Kenyan society.

Modern-day Lamu County is comprised of two parts: Mainland and the Islands. The major islands are Shela, Lamu Island ("Lamu Town"), and Manda. Tourism, primarily from Europe, makes up most of the economy.


Posted by: Fred || 07/27/2017 00:00 || Comments || Link || E-Mail|| [272 views] Top|| File under: al-Shabaab (AQ)
Former Intelligence officer among 4 killed in Mogadishu fighting
[SHABELLENEWS] Four soldiers, including former head of Benadir Intelligence chief were killed a deadly clash between military and National Intelligence and Security Agency (NISA) forces Wednesday.

The shootout between the two groups within the Somali security forces broke out at a military checkpoint at National theatre, near the hilltop Presidential palace in the capital.

The infighting erupted after the military soldiers denied a convoy carrying former Benadir Intelligence chief Isse Jiljile access to the main street over unknown circumstance.

The dispute has sparked a deadly

shootout

that left Jiljile and three of his bodyguards dead, while at least six others were

maimed

, according to the sources.

Early in the day, Mogadishu stabilization forces clashed with

gunnies

dressed in civilian clothes in separate areas in the capital, which led to the wound of one soldier.

The unit formed in last April has carried dozens of operations within the capital targeting illegal firearms, al-Shabaab
...
the personification of Somali state failure...
members and militia groups purporting to be government soldiers.


Posted by: Fred || 07/27/2017 00:00 || Comments || Link || E-Mail|| [280 views] Top|| File under: al-Shabaab (AQ)
Africa North
4 terrorists behind Giza attack on security checkpoint killed in shootout with police: Ministry
[AlAhram] Egypt's interior ministry said on Wednesday that security forces have killed four bandidos

turbans

and placed in durance vile
Maw! They're comin' to get me, Maw!
two in two separate raids in Giza targeting those behind an attack on a checkpoint in mid-July that killed five security personnel.

The interior ministry's statement said that security officials identified two hideouts for members of the group behind the 14 July attack on a checkpoint in the Giza town of El-Badrashin, one in the satellite city of 6 October and another in Giza's Haram district.

As police were attempting to raid the hideout in 6 October, the suspected

holy warriors

started firing at security forces, prompting a shootout that killed all four

Death Eater

s, the statement added.

Two bandidos

turbans

were found and arrested in the second hideout in Haram's Faisal Street.

A number of weapons were found in the hideouts, including machine guns and materials used in manufacturing

bomb

s.
Posted by: trailing wife || 07/27/2017 00:00 || Comments || Link || E-Mail|| [409 views] Top|| File under:
Another execution video seems to show the murder of 20 bound captives by an LNA unit
[Libya Herald] A new execution video has emerged in which 20 captives in Guantanamo-style orange jump suits are seen to be

bumped off

by masked men under the orders of a man who appears to be Mahmoud Warfali, a controversial Saiqa Special Forces


...Libya's elite army unit, insofar as they have one, formed from a mixture of paratroopers and commandos. The group emerged from a militia with the same name in 2010. It now numbers a few thousand and reports to the Ministry of Defence. It deployed in Benghazi in an attempt to control the carnage. As a result, it has been attacked and several of its officers murdered. The force is popular in Benghazi for its stance against Ansar al-Sharia group...


commander in the Libyan National Army (LNA).

The footage comes in two parts. In the first, 18 hooded men in orange jumpsuits arranged into four lines can be seen kneeling in a sandy area. The man resembling Warfali stands to the side and orders five of his men, some in balaclavas, to stand behind the captives. On his command they then shoot their victims in the head, thereafter firing into their bodies. When it comes to the second row, the gunman closest the camera is still firing when the others have ceased and he then forgets to copy them by turning smartly on their heels and marching out of camera. Another set of killers in then ordered up.

The man who looks like Warfali, clutching some sort of white paper document which he has been consulting, then walks up with two other

gunnies

. They shoot the last three in the head. The commander uses his left hand to fire his pistol. Warfali is left-handed and in past videos in which he has been identified by UN human rights
...which are usually entirely different from personal liberty...


Sherlocks

, he fires weapons with that hand.

The video then cuts to another two

gunnies

kneeling in the sand, their faces covered and again wearing orange jumpsuits. Bizarrely, the theme tune for The Pirates of the Caribbean film plays in the background while they are shot.

This is the fifth execution video in which Warfali has seemingly appeared, though the first in which the victims were dressed in orange jumpsuits. But there is something odd about the footage. One of the victims nearest the camera in the penultimate row first falls on his head when he is shot and then topples to his left, revealing a spreading pool of blood in the sand. However,


the hip bone's connected to the leg bone...


it is not obvious that the other victims were also bleeding after they have slumped forward. At the same time, with each of the many rounds fired there is a clear impact in the sand in front of the kneeling men.

In May, Warfali offered his resignation after the publication of the first three videos in which he was widely identified. However,


the hip bone's connected to the leg bone...


this it was rejected by Saiqa Special Forces commander Wanis Bukhamada who instead promoted him from captain to major.

Last week the UN called for Warfali to be suspended while the LNA carries out the investigation into the footage which the LNA says it has mounted. The LNA's response to the UN call was to say that every solider was innocent until it found him guilty.

Human Rights Watch today demanded an immediate investigation into the latest footage. "This latest mass execution, if confirmed, would be one more in a string of atrocities committed by members of the Libyan National Army forces and is yet another manifestation of how its members are taking the law into their own hands," Eric Goldstein, Middle East and North Africa deputy director for Human Rights Watch told

Rooters

.


Posted by: Fred || 07/27/2017 00:00 || Comments || Link || E-Mail|| [352 views] Top|| File under: Arab Spring
Algiers police bust terrorist group affiliated with Daesh
[Iran Press TV] Algerian police have broken up a

ISIS

terrorist cell led by a former al-Qaeda commander convicted in

La Belle France

more than a decade ago for planning an attempted bombing in Strasbourg, a security source said on Wednesday.

Mohammed Yacine Aknouche, 43, was once a Europe-based affiliate of Algeria's Islamic Armed Group (GIA), and was sentenced in absentia by a French court in 2004 to eight years prison, said the source, who asked not to be named.

The source told

Rooters

that Algerian forces captured Aknouche this week near Tipaza, a coastal city 50 km west of the capital Algiers where officials charge he had been planning to carry out attacks on security forces. It was not clear when he had returned to Algeria.

Militant attacks and bombings are rarer in Algeria since the North African country ended its decades-long 1990s war with armed

Lions of Islam

in which 200,000 people died.

But remnants of al Qaeda brigades remain active and

ISIS

has been trying to recruit more people.

The Algerian newspaper Ennahar quoted unnamed security sources as saying the cell was based in the village of Ain Taggourait and had plotted attacks in Algiers. Aknouche's cell, it said, had trained in a nearby forest using homemade weapons.


Posted by: Fred || 07/27/2017 00:00 || Comments || Link || E-Mail|| [323 views] Top|| File under: Islamic State
Africa Subsaharan
10 dead in Boko Haram ambush on oil exploration team: Army
[AlAhrqm] Gunmen believed to be Boko Haram
... not to be confused with Procol Harum, Harum Scarum, possibly to be confused with Helter Skelter. The Nigerian version of al-Qaeda and the Taliban rolled together and flavored with a smigeon of distinctly Subsaharan ignorance and brutality...
Islamists killed 10 people in an ambush on an oil exploration team in northeast Nigeria


... a particularly crimson stretch of Islam's bloody border...


, the army said Wednesday.

"Suspected Boko Haram

forces of Evil

ambushed the escort and team of Nigerian National Petroleum Company (NNPC) staff returning from oil exploration" in the Magumeri area of Borno state on Tuesday afternoon, said army

front man

Sani Usman in a statement.

"So far, they have rescued all the NNPC staff and recovered the corpses of the officer, eight soldiers and a civilian who have been evacuated to 7 Division Medical Services and Hospital," Usman said.

"The troops are not relenting in the pursuit, search and rescue effort."

Initially, it was believed that Boko Haram had kidnapped the 10 oil workers, who had been contracted to carry out research work on oil exploration activities in the Lake Chad basin.

But the latest information appears to show that Boko Haram launched an ambush, resulting in a pitched battle between Nigerian security forces and the jihadists.

Exploration has started in Nigeria's inland basins, ranging from central Benue state to Boko Haram's heartland in the northeast.

But insecurity caused by the eight-year Islamist insurgency has disrupted work.
Posted by: trailing wife || 07/27/2017 00:00 || Comments || Link || E-Mail|| [375 views] Top|| File under: Boko Haram (ISIS)
Arabia
Soddy artillery hits parts of Qatif
Al Saud forces stormed on Wednesday Al-Awamiya neighborhood in the eastern province of Qatif, using artillery to strike the residential buildings and claiming a Saudi local and a foreign worker.

The Saudi troops also arrested a number of citizens while arbitrarily bombarding the houses and the pedestrians in the area.

Source: Al-Manar Website
Posted by: badanov || 07/27/2017 00:00 || Comments || Link || E-Mail|| [311 views] Top|| File under:
Suspected Al-Qaeda gunmen kill 3 Yemeni soldiers: Army
[ZEENEWS.INDIA] Three Yemeni soldiers have died in an attack by suspected al-Qaeda

gunnies

on a local security chief in the southeastern Hadramawt province, the army said on Wednesday.

The attack yesterday targeted the head of security for Dhaliah district, north of the

historic provincial capital

Mukalla, the army said in a statement.

Al-Qaeda

murderous Moslems

remain active in southern and southeastern Yemen


...an area of the Arabian Peninsula sometimes mistaken for a country. It is populated by more antagonistic tribes and factions than you can keep track of. Except for a tiny handfull of Jews everthing there is very Islamic...


despite repeated campaigns against them by government forces.


Posted by: Fred || 07/27/2017 00:00 || Comments || Link || E-Mail|| [250 views] Top|| File under: al-Qaeda in the Arabian Peninsula
Saudi jailed for planning to blow up security sites by remote control plane
[ENGLISH.ALARABIYA.NET] A criminal court in Riyadh sentenced a Saudi national to 10 years in prison on Wednesday for plotting to blow up security and government sites in Qatif province.

The court found that the citizen was convicted of carrying out a terrorist operation as part of a scheme by terrorist groups. He used his wireless plane after filling it with explosives to target the parking location between the Qatif governorate traffic building and the main governorate building.

He planned to blow up the government buildings and kill as many

coppers

as possible and participate with other rioters in disrupting public roads and covering up the whereabouts of wanted elements in terrorist cases in the province of Qatif.

He was also convicted of meeting with some of them and covering up the time and place of arms trading on Tarot Island.
Posted by: Fred || 07/27/2017 00:00 || Comments || Link || E-Mail|| [275 views] Top|| File under:
Yemen's army retakes control of camp Khalid from Houthi militias
[ENGLISH.ALARABIYA.NET] Yemen


...an area of the Arabian Peninsula sometimes mistaken for a country. It is populated by more antagonistic tribes and factions than you can keep track of. Except for a tiny handfull of Jews everthing there is very Islamic...


President Abdrabbuh Mansour Hadi praised the national army's victory for achieving full control over Khalid ibn al-Walid strategic camp west of Taiz, Yemen News Agency reported on Wednesday.

The control of Khalid camp came after a violent attack, supported by intensive air raids led by Soddy Arabia


...a kingdom taking up the bulk of the Arabian peninsula. Its primary economic activity involves exporting oil and soaking Islamic rubes on the annual hajj pilgrimage. The country supports a large number of princes in whatcha might call princely splendor. When the oil runs out the rest of the world is going to kick sand in the Soddy national face...


and with the participation of Apache helicopters.

The camp acquired its strategic importance from both the military and the tactical standpoint.

Camp Khalid ibn al-Walid is approximately 12 square kilometers. It is located at Mukha junction west of Taiz and at the crossroads between the provinces of Taiz and Hudaydah in the west of Yemen.

It is one of the most important camps and the most powerful fortifications under the control of the coupists. The collapse of the Khalid camp in the hands of the legitimate Yemeni government will lead to the liberation of strategic

holy warrior

fronts in Taiz according to experts.

The camp is 60 kilometers away from Taiz and 40 kilometers from the city of al-Mukha. It is the second line of defense from Mukha coast and the vital and important targets in the city.

The first line of defense on the main road and strategic link between the provinces of Taiz and Hodeidah, according to the official

front man

for the leadership of the axis of Taiz, Colonel Mansour al-Hassani.

Al-Hassani pointed out that Khalid's camp is strategically important for being at the crossroads of two important roads: Taiz al-Hodeidah and Taiz al-Mukha to Khukha.

Colonel al-Hassani said that the camp is also located close to the Bab al-Mandab international passageway, and exemplifies the depth of the military axis in Taiz to defend Bab al-Mandab.

As for the tactical importance of the camp, al-Hassani says it is located in an area of several coastal districts west of Taiz.
The coup militias have benefited from this advantage, reinforcing all coastal fighting fronts from this camp.

According to Colonel al-Hassani the last stronghold for the coup militias is in the west of Taiz, which is now being seized and controlled by the national army.

Yemeni Army Advances on Several Fronts in Taiz, Besieges Saadah

Jeddah, Taiz – The Yemeni National Army is besieging the Houthi stronghold Sadaah as 12 brigades were preparing to liberate the region, revealed Major General Amin al-Waeli, commander of the 6th Military Brigade of the national army.

Waeli explained to Asharq al-Awsat that the army advanced on the city from the north, east and west, leaving the militias with only an outlet in the south. The army is tackling the situation in the south in order to cut off supply routes to the militants. He stressed that the Ansar Allah group are not welcome in Saadah, which is facilitating the military's mission of cleansing the city of militias.

He said that preliminary investigations with militants confirmed the participation of experts from Iran, Iraq and Lebanese "Hezbollah" commanders. He added that the experts resided in Sana'a and Saadah, but he did not reveal whether they were currently directing the battle in Saadah.

The military commander pointed out that the Yemeni army advanced on all fronts overlooking the 6th military district. In addition, insurgents received military reinforcements from the republican guard, but the army was able to cut them off, which greatly affected the morale of the militias and forced them to retreat from some areas.

The national army has devised several plans that are being executed. He revealed that these plans can be altered in order to confuse the insurgents and they can also be carried out in various locations and in any direction, explaining that the army is awaiting reinforcements and support from the higher leadership which is gradually arriving to the 6th district.

On the militias' arms smuggling, Waeli said that the rate of these operations has dropped, but the insurgents still receive military support from Sana'a. The army is dealing with the smuggling in all possible means in order to neutralize the effect of the weapons, he stressed.

Meanwhile, legitimate forces advanced on several fronts on Yemen's west coast, amid fierce clashes between the national army and the remaining insurgents, said field commander in the popular resistance Ayman Jarmash.

He pointed out that militias planted dozens of landmines prior to fleeing the region, which is hindering the army's advance on the Khalid bin Walid military camp.

Liberating the camp means that reinforcements will be cut off to militias in Taiz, explained Jarmash, who added that regaining control over military camps will speed up the liberation of the Hodeidah port city.

In addition, national army forces launched a surprise attack against the remaining militia positions on the Kadha front of al-Maafer, west of Taiz. This was met with an insurgent escalation where they heavily bombed its western and eastern neighborhoods, injuring several civilians, including two children.

Military sources on the Taiz front told Asharq Al-Awsat that units of the 35th armored brigade liberated several areas in the region. Sources added that the clashes continued as the army, backed by coalition forces, made further advances.

In Shabwah, clashes renewed on Osailan front after militants tried to infiltrate national army positions, but the legitimate forces repelled them and forced their retreat.

The Baydah district also witnessed several clashes as militias bombed al-Quraysheyyah and Ould al-Rabieh districts, killing and injuring several civilians and displacing dozens.

In related news, Minister of Local Administration and Chairman of the Higher Committee for Relief Abdul-Raqib Fateh inaugurated a project in Taiz to distribute food aid from the Benevolence Coalition for Humanitarian Relief with the support by King Salman Center for Relief and Humanitarian Aid.

Fateh said that this is another part of the King Salman Center's support with the distribution of a total of 12,000 food baskets to people besieged in Taiz. He added that the war waged by Houthi and Saleh militias created a real humanitarian tragedy.

He described the King Salman Center as a relief beacon, aiming to help all Yemenis and alleviate their suffering with over 135 relief aid programs executed throughout the country. He also mentioned that Emirates Red Crescent and Kuwaiti Relief Committee helped Yemen in its difficult times.

Head of office of King Salman Center in Aden Saleh al-Thaybani said that the center is inaugurating the project to distribute 12,000 food baskets in Taiz as part of its relief programs.
Posted by: Fred || 07/27/2017 00:00 || Comments || Link || E-Mail|| [310 views] Top|| File under: Houthis
One killed as Saudi forces shell homes in Shia town
[Iran Press TV] Saudi regime forces have launched a fresh wave of shelling attacks against a besieged town in Soddy Arabia


...a kingdom taking up the bulk of the Arabian peninsula. Its primary economic activity involves exporting oil and soaking Islamic rubes on the annual hajj pilgrimage. The country supports a large number of princes in whatcha might call princely splendor. When the oil runs out the rest of the world is going to kick sand in the Soddy national face...


's Shia-populated Eastern Province, killing at least one person and damaging several houses.

On Wednesday, a series of video footage circulating on social media websites showed Saudi troops, equipped with heavy weapons, waging a new offensive against Awamiyah, located some 390 kilometers northeast of the capital, Riyadh.

Several homes, business and historical have been totally destroyed or partially damaged after Saudi forces shelled al-Jamima neighborhood and al-Mosara, the old quarter of the town of Awamiyah.

A Shia resident identified as Mohsen el-Aojami lost his life after he was sprayed with bullets by Saudi forces.
There are reportedly at least two Indian migrant workers among those injured in the raids.

Main entrances to the region have been closed and the regime forces have imposed heavy restrictions on movement of the citizens.

Residents have been forced to stay indoors as the regime has deployed snipers across the entire region.

The Riyadh regime forces in riot gear have also set up barricades and security checkpoint to prevent people from organizing any gathering or protest rally.

Local residents complain that police deployed at the checkpoints are snatching and stealing their personal belongings.

Authorities also shut down internet and mobile services across the area.

Earlier reports said that garbage has piled up as Saudi forces continue to prevent relevant authorities from collecting trash across several areas.


Posted by: Fred || 07/27/2017 00:00 || Comments || Link || E-Mail|| [274 views] Top|| File under: Govt of Saudi Arabia
Iraq
Soldier wounded in IED attack in Diyala
Diyala (IraqiNews.com) A Soldier was injured as an IED targeted an army patrol at a liberated village, northeast of Diyala, a local source from the province was quoted saying.

"A bomb, placed on the side of an agricultural road at the outskirts of Rabei'a village, near al-Saadiya town, northeast of Baqubah, exploded on Wednesday morning, targeting an army patrol," the source told AlSumaria News, adding that a soldier was wounded.

"Security troops cordoned off the blast spot and started combing the region," the source, who preferred anonymity, said.

Attacks launched by Islamic State militants against security troops, the pro-government forces and civilians surged over the past few weeks in northeast of Diyala, which urge the Iraqi forces to prevent the militants infiltration between Salahuddin and Kirkuk provinces, especially the regions stretching along Hamreen mountains and Al-Azeem town.

Posted by: badanov || 07/27/2017 00:00 || Comments || Link || E-Mail|| [265 views] Top|| File under:
2 Iraqi militia die in checkpoint attack in Tikrit
Tikrit (IraqiNews.com) Two personnel of the Shia-led paramilitary troops were killed, while three others were wounded as booby-trapped vehicle targeted a checkpoint, east of Tikrit city, Iraqi police source said.

The vehicle, according to the source, exploded late on Tuesday at a checkpoint of al-Hashd al-Shaabi (Popular Mobilization Units) at al-Naama village, near Hamreen mountains, east of Tikrit.

In related news, the troops media service announced killing three Islamic State militants as an IS attack near al-Siniya village, north of Tikrit, was repulsed.

IS still holds a few areas in each of Anbar, Salahuddin, Diyala and Kirkuk.

Growing activity by IS members has been seen at Salahuddin borders with Diyala over the past months coinciding with operations by U.S.-backed Iraqi government troops in Mosul, Islamic State's largest stronghold which was declared free earlier this month.
Posted by: badanov || 07/27/2017 00:00 || Comments || Link || E-Mail|| [275 views] Top|| File under: Islamic State
Baghdad Bomb and Bullet Bulletin


1 dead in mortar attack in Hamid Shaaban

Baghdad (IraqiNews.com) A civilian was killed, while three others were wounded as a mortar missile fell on west of Baghdad, a police source said on Wednesday.

Speaking to AlSumaria News, the source said "unknown persons fired several mortar missiles. One of them fell near a house in Hamid Shaaban region, west of Baghdad, leaving a civilian killed and three others wounded."

"Security troops cordoned off the accident spot and transferred the injured to the hospital, while the victim was taken to forensic medicine department," the source who preferred anonymity added.

Moreover, three civilians were wounded in an IED blast in southern Baghdad, an anonymous police source told AlSumaria News.

"An IED placed near a sheep market in al-Suwaib region in southern Baghdad exploded on Wednesday leaving three civilians injured.

Bombings and armed attacks are seen on on almost a daily basis against security members, paramilitary groups and civilians since the Iraqi government launched a wide-scale campaign to retake IS-occupied areas in 2016.

Posted by: badanov || 07/27/2017 00:00 || Comments || Link || E-Mail|| [255 views] Top|| File under:
Syria-Lebanon-Iran
Kurds detain ISIS suspects in Afrin
[ARA News] The Kurdish Asayish police has arrested three ISIS suspects in Afrin district, in Syria's northwestern Aleppo province.

The suspects were detained by the Kurdish forces nearly 10 days ago, while trying to flee Syria into Turkey, the Asayish said in a statement on Tuesday.

The Kurdish police said the three ISIS jihadists were arrested subsequent to an investigation of their personal information, after they were stopped at a checkpoint.

After interrogation, they finally confessed they belonged to ISIS and travelled across different areas under ISIS-control, such as Raqqa and Deir ez-Zor.

The suspects also confessed that they have participated in many ISIS battles.

Subsequent to the investigation, the suspects were referred on Wednesday to the court of the Rojava Self-Administration.
Posted by: badanov || 07/27/2017 00:00 || Comments || Link || E-Mail|| [247 views] Top|| File under: Islamic State
Security reinforcements sent to Lebanese Christian town of Al-Qaa
[ENGLISH.ALARABIYA.NET] Security reinforcements were sent to the Lebanese Christian town of al-Qaa after reports that

gunnies

may have entered.

A number of

jacket wallah

s attacked the Lebanese Christian village last year killing a number of people and wounding dozens more.

ISIS was responsible for the bombings in the village of Qaa on

Leb

's border with Syria.



Leb

has been repeatedly jolted by

krazed killer

attacks linked to the war in neighboring Syria, where the powerful Lebanese Shi'ite group Hezbollah is fighting in support of
Hereditary President-for-Life Bashir Pencilneck al-Assad


Horror of Homs...


It was not clear why the town had been targeted, as

Leb

's Christians have not played a role in Syria's civil war.

Towns in eastern

Leb

have absorbed large numbers of Syrian refugees, sometimes doubling or tripling their population. After last year' attacks, a number of towns near al-Qaa announced curfews for Syrian refugees out of fear that

gunnies

could hide among them.


Posted by: Fred || 07/27/2017 00:00 || Comments || Link || E-Mail|| [258 views] Top|| File under:
US-backed Syria force has ousted ISIS from half of Raqqa
[ENGLISH.ALARABIYA.NET] A US-backed alliance has ousted ISIS group

holy warriors

from half of their Syrian bastion Raqqa, a monitor said Wednesday, less than two months after its fighters entered the city.

"The Syrian Democratic Forces are now in control of 50 percent of Raqqa city despite the fierce resistance mounted by ISIS," said Rami Abdel Rahman of the Syrian Observatory for Human Rights.

The SDF's Arab and Kurdish fighters broke into Raqqa on June 6 after spending months chipping away at miliants-held territory around the northern Syrian city.

They have since steadily advanced in a pincer-like motion, closing in on the city center.

The SDF assault has been backed by air strikes, special forces advisers, equipment and weapons from the US-led coalition fighting ISIS in Syria and neighboring Iraq.

But ISIS has fought back using

boom-mobile

s,

suicide kaboom

s and weaponized drones.


Posted by: Fred || 07/27/2017 00:00 || Comments || Link || E-Mail|| [285 views] Top|| File under: Islamic State
Terror Networks
The Beatings Will Continue: Iraqi Edition


Baghdadi associate dies in bombing attack in Salahuddin

Mutaibija (IraqiNews.com) A prominent Islamic State guide has been killed in an explosion east of Salahuddin province, an official from the Shia-led paramilitary troops said on Wednesday.

"A prominent IS guide, known as Barhoum, was killed in a bomb blast while accompanying militants in Mutaibija, east of Salahuddin," Jabbar al-Maamouri, of al-Hashd al-Shaabi (Popular Mobilization Units) told AlSumaria News.

"Barhoum is known to be close to IS leaders. He is said to have guided Baghdadi [the group's supreme guide] to Mosul and the Grand Nuri al-Kabeer mosque, when he gave his famous sermon," Maamouri added. "He played a pivotal role in organizing the militants infiltration between Hawija and Mutaibija as well as other regions, given the information he enjoys about their nature."

IS militants, according to Maamouri, call Barhoum as 'abu Taha'. "He is from a village in Hawija. His previous job is unknown, however, he joined the group in 2014 and then became an important guide at the sprawling areas between Kirkuk, Salahuddin and Diyala ."

IS holds pivotal regions that link between each of Diyala, Salahuddin and Kirkuk, posing threats to the liberated regions.

Occasional attacks have been witnessed in Mutaibija by Islamic State against government and paramilitary troops deployments since Iraqi forces, backed by a U.S.-led coalition and PMUs, launched a major offensive to retake areas occupied by IS since 2014,

Iraqi security forces detains ISIS armorer in Samarra

Samarra (IraqiNews.com) Iraqi security forces in Salahuddin province arrested on Wednesday an Islamic State member who was responsible for supplying the group's combat vehicles with armors.

A statement by the Interior Ministry said the so-nicknamed "al-Bari" was arrested in the city of Samarra. It said he was wanted by authorities based on the anti-terrorism law.

Since Iraqi forces began recapturing areas occupied by Islamic State members since 2014, they occasionally ran into numerous munition reservoirs belonging to the group which gave insight into the group's unusual arming techniques. Findings included decoy fighters and combat equipment as well as improvised vehicle shieldings and drones.

Islamic State militants are currently holding a few pockets in Nineveh, Salahuddin, Anbar and Kirkuk. Earlier this month, the group sustained defeat to Iraqi forces at its previously proclaimed capital: Mosul. The victory meant an effective collapse of the self-styled "caliphate" the group declared in 2014. Iraqi commanders say more than 25000 militants were killed since operations to retake the city launched in October 2016.

Many senior local and foreign leaders and lower-ranking commanders have been killed in the U.S,-backed Iraqi campaign to retake Iraqi cities.

Big ISIS Turban gunned down in Kirkuk

Haqwija (IraqiNews.com) Unknown gunmen shot dead a senior Islamic State military official in southwestern Kirkuk, a local official in the province was quoted saying on Wednesday.

Ahmed Khourshid, a member of the municipal council of Hawija, an Islamic State stronghold, told Alsumaria News that Tarek Amniya, the military bureau official of the Islamic State's so-called Diyala State, was gunned down by unknown assailants.

The attack took place at al-Madina, a village in Hawija, the source said, adding that Amniya was one of the much-hated figures in Hawija and had carried out executions of many locals sentenced to death by the Islamic State.

Islamic State has held Hawija since the group emerged in 2014 to declare a "caliphate" in Iraq and Syria. Iraqi government forces launched offensives late 2016 to retake areas held by the group. Since then, there have been occasional reports of anonymous assassinations of group members at some cities occupied by the militants.

Hawija currently hosts offices of the Islamic State command offices of Diyala, Salahuddin and others as the group had withdrawn from those areas.

Earlier this month, Iraqi forces declared victory over IS in Mosul, the group's largest bastion in Iraq, ending more than eight months of fighting. The Iraqi government intends to launch further offensives to clear other havens, including Hawija.
Posted by: badanov || 07/27/2017 00:00 || Comments || Link || E-Mail|| [316 views] Top|| File under: Islamic State
Who's in the News
30
[untagged]
8
Islamic State
6
al-Shabaab (AQ)
4
Arab Spring
3
Govt of Saudi Arabia
2
Commies
2
Moslem Colonists
2
Taliban
2
Govt of Pakistan
1
al-Qaeda in the Arabian Peninsula
1
Houthis
1
Govt of Iran
1
Maute group (IS)
1
Haqqani Network
1
Hezbollah
1
Govt of Iran Proxies
1
Boko Haram (ISIS)
Bookmark
E-Mail Me
The Classics
The O Club
Rantburg Store
The Bloids
The Never-ending Story
Thugburg
RSS Links
Gulf War I
The Way We Were
Bio
Merry-Go-Blog
Hair Through the Ages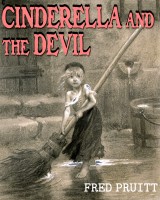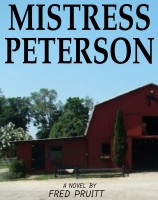 On Sale now!


A multi-volume chronology and reference guide set detailing three years of the Mexican Drug War between 2010 and 2012.

Rantburg.com and borderlandbeat.com correspondent and author Chris Covert presents his first non-fiction work detailing the drug and gang related violence in Mexico.

Chris gives us Mexican press dispatches of drug and gang war violence over three years, presented in a multi volume set intended to chronicle the death, violence and mayhem which has dominated Mexico for six years.
Click here for more information


Meet the Mods
In no particular order...


Steve White
Seafarious
Pappy
lotp
Scooter McGruder
john frum
tu3031
badanov
sherry
ryuge
GolfBravoUSMC
Bright Pebbles
trailing wife
Gloria
Fred
Besoeker
Glenmore
Frank G
3dc
Skidmark
Alaska Paul



Better than the average link...



Rantburg was assembled from recycled algorithms in the United States of America. No trees were destroyed in the production of this weblog. We did hurt some, though. Sorry.
3.80.85.76