Afghanistan
Zabul Zeitgeist
Taliban attacks kop checkpoint

At least 18 policemen were killed in separate Taliban insurgents attack on Wednesday in southern Zabul province, security sources confirmed on Thursday.

A security source told TOLOnews that Taliban insurgents attacked a police check post on the Kabul-Kandahar highway in Zabul on Wednesday night in which eight policemen were killed and five others were wounded.

"The check post of the security forces was destroyed and the insurgents also stole some weapons," according to the source.

The source said that the Taliban have also suffered casualties but gave no details.

Another security source said that Taliban insurgents attacked a border police check post in Shamlezai district of the province close to the Durand Line, killing 10 policemen. Two other border policemen were taken captive.

However, the officials have not yet commented over the attack.

3 Kidz die in rocket artillery attack

At least three children were killed in a missile attack in southern Zabul province on Wednesday night, local officials confirmed on Thursday.

The incident took place at about 12:00pm local time after seven missiles landed in different parts of the city, according to officials.

In the meantime, officials at Zabul hospital have also confirmed that the "bodies of three children were brought to the hospital after they were killed in the rocket attack."

However, no group including the Taliban has claimed responsibility for the attack yet.
Posted by: badanov || 08/18/2017 00:00 || Comments || Link || E-Mail|| [288 views] Top|| File under: Taliban
Africa Horn
US Says Airstrikes Kill 7 Al-Shabab Fighters In Somalia
[RADIOSHABELLE] The U.S. military says it has killed seven al-Shabaab
...
Somalia's version of the Taliban, functioning as an arm of al-Qaeda...
fighters in a series of Arclight airstrikes in Somalia as the Trump administration steps up efforts against the deadliest Islamic

hard boy

group in Africa.

A statement from the U.S. African Command says the three Arclight airstrikes were carried out Wednesday and Thursday in Jilib, about 200 miles (320 kilometers) southwest of Somalia's capital, Mogadishu.

The U.S. statement says the Arclight airstrikes were carried out with Somali forces.

The U.S. has carried out several Arclight airstrikes against fighters with the al-Qaeda-linked al-Shabaab in Somalia since President Donald Trump


...New York real estate developer, described by Dems as illiterate, racist, misogynistic, and what ever other unpleasant descriptions they can think of, elected by the rest of us as 45th President of the United States...


early this year approved expanded military operations against the group, including more aggressive Arclight airstrikes and considering parts of southern Somalia areas of active hostilities.
Posted by: Fred || 08/18/2017 00:00 || Comments || Link || E-Mail|| [255 views] Top|| File under: al-Shabaab (AQ)
Europe
Hero policewoman kills FOUR jihadists wearing fake suicide vests made from Coke cans
[Daily Mail, Where America Gets Its News] A hero policewoman surrounded by drugged-up jihadis wearing 'Coke can'

boom jacket

s killed four out of five of them herself and saved an injured colleague, it was revealed today.

The

Death Eaters

carrying knives and an axe bailed out of their overturned Audi A3 used to plough into crowds on the seafront in Cambrils on the Costa Dorada at 1am today, killing a woman, 61, from Zaragoza, and injuring six others.

Two

coppers

were on a routine foot patrol when one was hit by the car and within seconds her partner pulled out a handgun and killed four of them as they charged her.

The fifth terrorist ran into a park and was

bumped off

minutes later by a policeman - but clambered to his feet with a smile on his face and ran at armed officers who eventually needed 15 bullets to kill him.

Today Catalan police chief Josep Luis Trapero confirmed a single officer, who was meant to be on holiday this week, killed four of the

Death Eaters

and said: 'To kill four people, even if you are a professional, is not easy to digest', adding the officer was now receiving psychological support.

Eight hours earlier a 'linked' ISIS van assault on the packed Los Ramblas boulevard in Barcelona killed 13 including a three-year-old girl and injured at least 100 victims from 34 different countries.

Fitzroy Davies, from Wolverhampton, described how officers

bumped off

one of the Cambrils jihadis and filmed the moment he rose to his feet in a scene he compared to a 'horror film'.

He said: 'He must have been on drugs. He took the first round of shots he fell on the floor, and then within two seconds, I thought I was watching a film, one of them horror films, the guy just stood up. He was taunting, smiling, laughing and he carried on walking to the police, and then they gave it to him again, a couple more shots and then he fell to the ground'.

He said that his suicide belt 'looked fake', adding: 'It looked like he was wearing Coke cans on him'.

ISIS has been feeding its fighters cheap super-amphetamine pills called Captagon, used to induce euphoria and increase adrenaline during their murderous missions.
Posted by: Fred || 08/18/2017 12:01 || Comments || Link || E-Mail|| [533 views] Top|| File under: Islamic State
Finland attack – 'Several people injured after multiple knifemen rampage through city of Turku' amid reports of shots fired
Jihadi or nutter? No doubt it will be revealed, but the odds are it's a Muslim colonist either way.

[TheSun] THE centre of a Finnish city is on lockdown after six people, including a woman pushing a baby in a pram, were stabbed with a large knife.

Armed police scrambled to Turku as reports of a knife-wielding group rampaged through the city.

It is currently unclear if it was just one person with a knife or multiple attackers as there are mixed reports.

Bystanders said a number of people were stabbed in Market Square before one person was arrested by Finnish police.

One man and five women - one pushing a baby in a pram - were injured in the attack.

It is not clear if this is the same person who is said to have been shot in the leg by police as bystanders say they heard gunshots.

South-West Finland police said on Twitter: "Several people stabbed in central Turku. People are requested to avoid the city centre."

A few minutes later cops tweeted a suspect had been shot in the leg and taken into custody.

More to follow.


Update from Ynet at 4:00 pm EDT, which has video of the knifeman shouting, "Allahu ackbar!"
Posted by: Bright Pebbles || 08/18/2017 10:02 || Comments || Link || E-Mail|| [654 views] Top|| File under:
Man detained in French car attack that wounded 6 soldiers
[IsraelTimes] Police have been unable to question driver, who is hospitalized with serious injuries sustained during his arrest

French authorities have detained a man linked to an Algerian driver who sped his car into a group of soldiers near Paris. It is the first arrest in the case.

A judicial official said Thursday the man was arrested Wednesday and will be questioned by counterterrorism investigators.

Police have been unable to question the chief suspect, Hamou Benlatreche, because he remains hospitalized with serious injuries sustained during his arrest, according to the official. The official was not authorized to be publicly named while speaking about an ongoing investigation.

Police have not disclosed a motive for the August 9 attack that injured six soldiers in the Paris suburb of Levallois-Perret.


...but he apparently was an illegal immigrant facing deportation, which has been a trigger for Sudden Jihad Syndrome in others.

Police say Benlatreche, 37, was known to authorities as a suspect in minor crimes but not as someone with radical beliefs.
Posted by: trailing wife || 08/18/2017 00:00 || Comments || Link || E-Mail|| [302 views] Top|| File under: Moslem Colonists
Barcelona attack, day 2: police shoot dead terror suspects in Cambrils
From the Telegraph's liveblog:

18 AUGUST 2017 • 3:56AM London time
Another van attack early Friday morning in Cambrils, 70 miles south of Barcelona: police shoot 5 terrorists dead, 7 injured victims


Terror in Barcelona as hired van hit holiday crowd in Las Ramblas Thursday evening


13 people killed and more than 100 people injured, more deaths expected


Islamic State claimed responsibility


Explosion at Alcanar house Wednesday linked to Barcelona attack, leaving 16 injured, 1 dead


Driver still on the run, police confirm, 2 arrested - one Spanish, Moroccan Driss Oubakir, 28


Another man shot dead at checkpoint - unclear if linked


Trump: 'we'll do whatever is necessary to help'
The terrorists, who police say were attempting to carry out a fresh attack in the beach resort town of Cambrils, were reported to have explosives strapped around their waists when they were gunned down.

Reports suggested the group had attempted to carry out a similar attack to that on Las Ramblas by driving a van at pedestrians but their vehicle overturned and they were shot by officers.

In the aftermath of the Barcelona attack police circulated an image of Driss Oukabir, a 28-year-old Catalan resident of Moroccan origin, saying he had rented out a second van thought to be intended as a getaway vehicle - where his documents were found. A man was arrested at the scene.

But police sources said Oukabir later handed himself in at a police station in Ripoll, 65 miles north of Barcelona, claiming his brother had stolen his documents.

His brother is named Moussa Oukabir, 18, who lives in Barcelona, El Pais reports.

Mr Trapero confirmed one person was shot dead as a car attempted to break through a police cordon, leaving an officer with a broken leg. But he said: 'He is a Spanish national and at the moment we have no indication he is linked to these other people.'

Less than 24 hours earlier, an explosion at a bomb factory in Alcanar is believed to have been caused by butane canisters linked to the terror plot. A terror cell is thought to have been planning to fill the van with explosives.
Posted by: trailing wife || 08/18/2017 00:00 || Comments || Link || E-Mail|| [411 views] Top|| File under: Islamic State
The Grand Turk
Turkey Places 9 More Journalists under Arrest 'over Gulen Links'
[ENGLISH.ALMANAR.LB] An Istanbul court has placed under arrest nine journalists on suspicion of links to the alleged

criminal mastermind

of the failed 2016 coup, the latest in a series of measures against Ottoman Turkish media workers that have alarmed the West.

Ottoman Turkish authorities had on August 10 issued arrest warrants for 35 media employees accused of using the Bylock messaging app allegedly used by US-based

holy man

Fethullah Gulen


... a Turkish preacher living in Pennsylvania whom the current govt of Turkey considers responsible for all the ills afflicting Turkey and possibly the entire world...


to mobilize followers in The Sick Man of Europe Turkey


...the only place on the face of the earth that misses the Ottoman Empire....


and of belonging to a "terror" group.

Turkey orders 70 former ministry personnel detained

[Ynet] Ottoman Turkish authorities issued detention warrants for 70 former finance ministry employees on Thursday over alleged links to last year's failed coup attempt, broadcaster CNN Turk said.The Sick Man of Europe Turkey


...the only place on the face of the earth that misses the Ottoman Empire....


accuses US-based

holy man

Fethullah Gulen


... a Turkish preacher living in Pennsylvania whom the current govt of Turkey considers responsible for all the ills afflicting Turkey and possibly the entire world...


, who has lived in the United States since 1999, of orchestrating the abortive putsch in July 2016. Gulen has denied involvement and condemned the coup attempt.

Since the coup attempt some 150,000 people have been sacked or suspended from jobs in the public and private sectors and more than 50,000 have been detained for alleged links to it.
Posted by: Fred || 08/18/2017 00:00 || Comments || Link || E-Mail|| [271 views] Top|| File under: Sublime Porte
Home Front: WoT
US judge orders deportation of Palestinian activist
Finally. Legal Insurrection laid out the case against her here.

[Al Jazeera] An activist known for helping Arab women in the reliably Democrat Chicago, aka The Windy City or Mobtown
... home of Al Capone, a succession of Daleys, Barak Obama, and Rahm Emmanuel,...
area had her US citizenship revoked by a judge on Thursday and will be deported for failing to disclose convictions for bombings in Jerusalem decades ago.

Rasmea Odeh


...also known as Rasmea Youseh, Rasmea Youseh Odeh, Rasmieh Odeh, Rasmiyeh Odeh, and other similar variations on the theme. One wonders why...

was interrupted three times by a judge as she used her court appearance in bankrupt, increasingly impoverished, reliably Democrat, Detroit
... ruled by Democrats since 1962. A city whose Golden Age included the Purple Gang...
to criticise Israel and the United States and deny that she's a "terrorist".

"This is not a political forum for you to fan the flames of Israeli-Paleostinian disputes ... It's about the application you filled out," said US District Judge Gershwin Drain, who threatened to find her in contempt and send her to jail.

Odeh, 70, pleaded guilty in April to concealing her previous convictions when she entered the US in 1994 and applied for citizenship a decade later. She would have been barred from the country.

Drain followed the plea deal and ordered no prison time. Odeh now will wait for the government to deport her, probably to Jordan.

This article starring:
Rasmea Odeh
Rasmieh Odeh
Posted by: Fred || 08/18/2017 00:00 || Comments || Link || E-Mail|| [346 views] Top|| File under: PFLP
Antifa Protesters Arrested in Chicago After They Attack Cops Outside Courthouse
[DAILYWIRE] Three members of Antifa


...purveyors of mindless lefty revolution...


were arrested Wednesday night after they tangled with Chicago police outside of a courthouse on the city's northwest side.

The "protesters" were clad all in black with black bandanas covering their faces. They claimed to be there to demonstrate against a man facing arraignment inside the courtroom, who they said had ties to "white supremacist" and "right wing" groups.

But what started out as a run-of-the-mill leftist rally featuring the same, old, tired, scripted chants ("Racist, sexist, anti-gay, Neo-Nazis go away!"), ended in a melee after Chicago police showed up to try to contain the demonstration. Protesters had wandered away from public property and blocked an intersection, making notoriously terrible Chicago traffic even worse for innocent bystanders, and causing havoc for local residents.

When law enforcement showed up, they found themselves in a tussle with the "anti-fascist" protesters, who used epithets like "pig" to entice Chicago police into a brawl. After police easily subdued their leftist attackers, three were led away in handcuffs.


Posted by: Fred || 08/18/2017 00:00 || Comments || Link || E-Mail|| [484 views] Top|| File under:
India-Pakistan
Man gets bail in fund raising for banned outfit case
[DAWN] An anti-terrorism court on Wednesday granted bail to a suspect locked away
I ain't sayin' nuttin' widdout me mout'piece!
by the counter terrorism department (CTD) on charges of inviting people to join a banned outfit Islamic State
...formerly ISIS or ISIL, depending on your preference. Before that al-Qaeda in Iraq, as shaped by Abu Musab Zarqawi. They're very devout, committing every atrocity they can find in the Koran and inventing a few more. They fling Allah around with every other sentence, but to hear the pols talk they're not really Moslems....
, commonly known as

ISIS

, and also collecting funds for it.

The judge Mr Mehmoodul Hassan directed that the applicant, Zahidullah, should submit two sureties of Rs200,000 each.

The prosecution has alleged that CTD received report that the suspect was inviting people to join

ISIS

and also collecting funds for the said proscribed organization.

It alleged that Zahidullah, a resident of Regi area in Beautiful Downtown Peshawar


...capital of Khyber Pakhtunkhwa (formerly known as the North-West Frontier Province), administrative and economic hub for the Federally Administered Tribal Areas of Pakistan. Peshawar is situated near the eastern end of the Khyber Pass, convenient to the Pak-Afghan border. Peshawar has evolved into one of Pakistan's most ethnically and linguistically diverse cities, which means lots of gunfire.


, was arrested at Firdous Chowk near GT Road on August 3, 2017, and receipt book was also recovered from his possession as he was giving receipts to people from whom he had received donations for

ISIS

.

Advocate Shabbir Hussain Gigyani appeared for the applicant and contended that the applicant was implicated in a false case. He said that there was no independent witness in the case despite the fact the busy place from where the suspect was arrested always remained bustling with people.


Posted by: Fred || 08/18/2017 00:00 || Comments || Link || E-Mail|| [262 views] Top|| File under: Govt of Pakistan
Jawan, civilian injured in Pak firing
[Daily Excelsior] Two persons including an Army jawan and a civilian were injured in firing by the Pakistani troops on the Line of Control (LoC) in Nowshera sector of Rajouri district today.

Sources said an Army soldier Naik Sushil Kumar was injured in Pakistani firing at Baba Khori in Nowshera sector while a civilian Sushil Kumar son of Sat Pal was injured at village Sanya in Jhanghar sector in two separate ceasefire violations by Pakistan during the day today.

Both of them were evacuated from the site of firing and admitted in the hospital.

The Indian side retaliated the firing and the exchanges lasted only for a brief period, sources said, adding that panic gripped the border dwellers due to fresh round of firing by Pakistan army in Nowshera sector.
Posted by: Fred || 08/18/2017 00:00 || Comments || Link || E-Mail|| [253 views] Top|| File under: Govt of Pakistan
Army foils infiltration; 3 arrested
[Daily Excelsior] Army today foiled infiltration of militants in Gurez sector of North Kashmir's Bandipora district.

Sources said a group of five militants tried to infiltrate into Dhurmut Kanzalwan forest area in Gurez this morning.

The troops noticed the movement near the fence and challenged them leading to a gun battle. However, they managed to escape but Army established contact with them thrice during the day.

Sources said that the gunfight continued for brief period thrice but there were no casualties. Militants while taking advantage of dense forests managed to dodge Army but a massive search operation has been launched with the help of additional reinforcement of Army to track down militants in the area.

And Police said that security forces in a joint search operation arrested three persons and seized arms and ammunition from their possession in Sumbal area of Bandipora district today.

Police said that on a specific information, Bandipora police and 13 RR launched a cordon and search operation in the orchards of Wangipora in Sumbal in Bandipora district. "During search operation, 3 accused persons identified as Altaf Ahmad Mir, Irshad Ahmad Mir and Waseem Ahmad were arrested", police said.

Police said that Dar, a resident of Wangipora, who was involved in Case FIR No. 92/2017 under Section 307 RPC, 7/27 Arms Act was arrested. "Two hand grenades, one AK 47 magazine and 15 AK 47 rounds were seized from his possession. Further investigation of the matter is going on", Police said.
Posted by: Fred || 08/18/2017 00:00 || Comments || Link || E-Mail|| [281 views] Top|| File under: Govt of Pakistain Proxies
Kashmiri businessman Watali arrested in terror, separatist funding case
[Daily Excelsior] The National Investigation Agency (NIA) today arrested a prominent Kashmiri businessman Zahoor Ahmad Watali from New Delhi for terror funding and separatist activities in Kashmir.

Watali is accused of playing a key role in receiving the funds from Pakistan and then forwarding them to the separatists and even kept account books for it. He is a prominent businessman who has links with mainstream politicians and separatists. His brother, Ali Mohammad Watali, retired as DIG in Kashmir Police and nephew is serving IG in Kashmir Police.

A statement by NIA stated said that Watali's arrest followed the searches conducted by the NIA on Wednesday at multiple locations in Srinagar, Handwara, Kupwara and Baramulla belonging to his relatives and employees.

The searches have unearthed incriminating material pertaining to receipt of funds by Zahoor Watali from foreign sources and its further distribution to the terrorists and separatists in Kashmir valley for anti-India activities.

He was being questioned by NIA for last over 2 months and was staying in New Delhi for the purpose during this period.

Watali's residence in Srinagar was first searched by NIA on June 3 during which it had recovered several financial documents related to terror funding apart from land deals handled by him. NIA said that Zahoor Watali is suspected of acting as a "conduit" for illegally remitting funds to the secessionists, terrorists and stone-pelters.

He was earlier arrested in 1990 by Jammu and Kashmir police, when some anti-national activists were found present in his house at Bagat Barzulla, Srinagar. He was taken into custody along with Yaseen Malik, Sajjad Gani Lone, Bilal Lone and others and was jailed for eight months at Jammu.

In 2009, Watali was accused of illegal encroachment of a land and assault, and a case was registered against him at Parimpora police station in Srinagar.

The NIA statement said that Watali was also accused of travelling on a cancelled/invalid passport despite having full knowledge of its being invalid/cancelled.

"Instead of surrendering the cancelled passport to the authorities, he travelled abroad on cancelled/invalid passport on March 21 last year in violation of the law and again when he tried to do so, his invalid passport was seized at Delhi by the authorities," NIA said.


Posted by: Fred || 08/18/2017 00:00 || Comments || Link || E-Mail|| [253 views] Top|| File under: Govt of Pakistain Proxies
Iraq
ISIS official smoked in airstrike in Diyala
Diyala (IraqiNews.com) A senior Islamic State leader was killed in an airstrike on a group location on the borders between Diyala and Salahuddin provinces, a local official said Thursday.

Sadeq al-Husseini, head of the security committee at Diyala province council, told Alsumaria news that Islamic State's so-called "operations official", Abu Ahmad al-Tarrak, was killed along with eight other companions in an air raid on Mutaibija, an area on the borders with Salahuddin that has been a hotspot for islamic State activity.

Husseini said Tarrak was a top IS leader who had for long been on the intelligence services' targets list.

Violence and armed conflicts killed and wounded more than 500 Iraqis throughout July, according to a monthly count by the United Nations Assistance Mission in Iraq (UNAMI).

Islamic State militants have launched occasional attacks against security forces and civilians in Diyala over the past few months, coinciding with government operations that managed to recapture the city of Mosul, Islamic State's largest bastion in Iraq.

Done with Mosul, the government and military commanders intend to wage further offensives at other IS havens across the country, including Diyala, seeking to mark an end to the sel-proclaimed "caliphate" declared by the group back in 2014.
Posted by: badanov || 08/18/2017 00:00 || Comments || Link || E-Mail|| [265 views] Top|| File under: Islamic State
More Mosul Moslem Mayhem


Iraqi troops find ISIS chemical reservoir

Mosul (IraqiNews.com) Iraqi government forces seized on Thursday a cache of chemical substances belonging to Islamic State militants in central Mosul, the police service said.

Federal Police chief, Lt. Gen. Shaker Jawdat, said in a statement that the reservoir, found in Mekkawi street in Mosul's Old City, included c4 and ammonia among other substances.

Iraqi government forces regained control over the city of Mosul early July after a nine-month campaign seeking to bring down the self-styled "caliphate" declared by the militants from Mosul's Old City in 2014.

Occasional reports had told of attacks by IS against civilians and security forces in which militants used improvised chemical weapons since an inventory of chemical arms was discovered by Iraqi forces inside laboratories of Mosul University in the eastern side of Mosul, which government troops took over from IS in January.

Security personnel had seized a number of chemical stashes belonging to the extremist group during and after the end of the military campaign.The United Nations had previously confirmed cases of civilians being treated for symptoms of what seemed to be chemical agents.

12 ISIS Bad Guys die in tunnel collapse in Tal Afar

Tal Afar (IraqiNews.com) Twelve Islamic State militants died Thursday when an underground tunnel they were using collapsed in the town of Tal Afar, west of Nineveh, a paramilitary leader said.

Speaking to Alsumaria News, Jabbar al-Maamouri, a commander at the Popular Mobilization Forces, said the militants scurried to the tunnel escaping an air strike. "The strike hit the tunnel's opening, killing all inside, according to the information we have," Maamouri stated.

The militants raised alert among members to extract the buried corpses, and did manage to the some out, he said, adding that the group had escalated the digging of tunnels which had usually been used as escape routes or for assaulting security forces.

Tal Afar is 65 kilometers west of Mosul, and is home to a mixed Turkmen and Arab population. Iraqi forces recaptured Mosul, Islamic State's former capital, early July after more than eight months of U.S.-backed offensives.

Iraqi PM Haider al-Abadi and his defense officials have marked Tal Afar as their next target of anti-Islamic State action. Iraqi defense officials said recently that warplanes were carrying out raids on the enclave in preparation for the ground invasion which is yet to be scheduled.

Tal Afar has reportedly seen divisions among Islamic State leaderships, with occasional news telling of power conflicts and dissents among leaders, as well as attempts by some militants to flee the anticipated battle field.

Since Iraqi forces launched a wide-scale campaign to retake Mosul in 2016, paramilitary troops managed to isolate the town from the Syrian borders and from the rest of Nineveh.
Posted by: badanov || 08/18/2017 00:00 || Comments || Link || E-Mail|| [263 views] Top|| File under: Islamic State
8 ISIS Bad Guys die trying to booby trap a donkey in Kirkuk
So that's what they call bestiality these days...


Kirkuk (IraqiNews.com) Eight Islamic State militants were killed and wounded when explosives they were fitting to a donkey exploded in Kirkuk, a security source was quoted saying.

The source told Alsumaria News that eight militants were putting an explosives vest on a donkey at al-Rashad region, 40 kilometers southwest of Kirkuk, preparing to send it to security deployments in Hamreen mountains.

The boobytrap exploded prematurely, however, killing three and wounding five, according to the source who said the new technique aims at avoiding strikes by Iraqi and U.S.-led coalition warplanes.

Islamic State militants have held areas in southwestern Kirkuk since 2014, when they declared a "caliphate" rule on a third of Iraq and Syria.

Local tribal leaders and politicians from Kirkuk have mounted pressure on the Iraqi government to hasten with invading Hawija, suggesting that its people were experiencing a humanitarian crisis under the group's rule as the group continues to massacre civilians attempting to flee the town. The government and military commanders have set Nineveh's town of Tal Afar as the next target for operations.
Posted by: badanov || 08/18/2017 00:00 || Comments || Link || E-Mail|| [406 views] Top|| File under: Islamic State
Israel-Palestine-Jordan
Hamas guard killed in rare suicide attack in Gaza Strip
[AlAhram] A

jacket wallah

killed a

Hamas, a contraction of the Arabic words for "frothing at the mouth",

guard in southern

Gazoo

on Thursday, officials said, in what was seen as a rare Islamist attack against the Paleostinian group that has run the impoverished enclave for a decade.

The incident occurred at around 1:00 am near the

Gazoo

Strip's lone crossing with Egypt along the Sinai Peninsula, where radical Islamists are waging an insurgency against Egyptian forces.

It would be the first time a

suicide kaboom

has targeted Hamas forces in

Gazoo

, security sources said.

"Early this morning security forces stopped two people approaching the southern border (with Egypt)," a Hamas interior ministry

front man

said in a statement.

"One of them went kaboom!," it added.

Interior ministry

front man

Iyad al-Bozum later referred to it as a suicide attack.

Hamas's military wing, the Ezzedine al-Qassam Brigades, said field commander Nidal al-Jaafari, 28, was killed in the attack. Qassam posted a series of photos of Jaafari in military fatigues carrying different weapons. The group blamed "fundamentalist jihadists" for the attack, but further details on their backgrounds and motivations were still being investigated.

Security sources said the attack took place a few hundred metres from the Rafah crossing with Egypt.

The two men approached a small security position there and five guards tried to stop them before one went kaboom!, they said. The second man was moderately

maimed

, while the four other guards were also

maimed

, including one seriously, security sources said.

Eyewitnesses said hundreds of security forces deployed along the border after the

kaboom

.

Islamist group Hamas has run

Gazoo

for a decade but has been regularly criticised by more radical Salafist groups in the strip. There have been threats of retaliation in recent months over arrests, according to security sources in

Gazoo



Hamas has recently boosted its forces along the border with Egypt as it seeks to improve relations with Cairo.



Salafist

s are also fighting Egyptian security forces in the Sinai Peninsula, which borders

Gazoo

. There was no indication there was any link.

Egypt has kept the Rafah crossing mostly closed in recent years, though it opened it on Monday for four days to allow

Moslem

s to travel to Mecca for the hajj pilgrimage, as well as for some humanitarian cases. Bozum said the crossing would be open on Thursday as planned.

ISIS-affiliated Salafist organization takes credit for Rafah suicide bombing

[Ynet] A Salafist organization affiliated with the Islamic State
...formerly ISIS or ISIL, depending on your preference. Before that al-Qaeda in Iraq, as shaped by Abu Musab Zarqawi. They're very devout, committing every atrocity they can find in the Koran and inventing a few more. They fling Allah around with every other sentence, but to hear the pols talk they're not really Moslems....
(ISIS) released a statement Thursday claiming responsibility for a

suicide kaboom

at the Rafah border crossing, which killed a

Hamas, a contraction of the Arabic words for "frothing at the mouth",

commander.

The organization said the attack "was done in response to Hamas activity against Salafist jihadists... which includes the destruction of mosques belonging to the organization, the arrest of its members, and their persecution."
Posted by: trailing wife || 08/18/2017 00:00 || Comments || Link || E-Mail|| [352 views] Top|| File under: Hamas
Syria-Lebanon-Iran
Syrian Army Kills Many ISIL Terrorists in Deir Ezzor
[ENGLISH.ALMANAR.LB] The Syrian Army units engaged in sporadic

festivities

with

ISIS

-affiliated terrorist groups on the axes of al-Rushdieh neighborhood, al-Maqaber "cemeteries" and the Airport in Deir Ezzor and its surroundings, killing scores of terrorists.

SANA

news hound

in Deir Ezzor said that the

festivities

were accompanied by intensive Arclight airstrikes carried out by the Syrian Air Force against

ISIS

terrorists' gatherings and positions in the neighborhoods of al-Rushdieh and al-Hwaiqa, the surroundings of Regiment 137, the area of al-Mawared, the surroundings of al-Taem field, al-Panorama area and al-Masrab village.

The

news hound

added that many

ISIS

bad boyz were potted

in the Arclight airstrikes, including one of their commanders nicknamed "Abu al-Abbas", in addition to destroying their vehicles, weapons, ammunition.

The

news hound

quoted civil sources from al-Hura village in Abu Kamal countryside as saying that a group of the locals attacked a meeting place for

ISIS

bully boyz

on the road of Abu Kamal-al-Qaem, killing

bully boyz

Abu Omar al-Masri and Abu Tarek al-Masri who are leaders of the so-called "Euphrates State" and injuring others.

Meanwhile,


...back at the argument, Livia grabbed for Jane's hair to make her point. Jane elbowed her in the face in rebuttal...


civil sources in the northern countryside of the province indicated that a number of locals in al-Khabour area clashed with

ISIS

bully boyz

who opened fire randomly towards the locals , claiming the life of a civilian.


Posted by: Fred || 08/18/2017 00:00 || Comments || Link || E-Mail|| [248 views] Top|| File under: Islamic State
25 die in airstrikes in Raqqa
Raqqa (Syria News) 25 civilians were killed and several others were wounded, in air strikes carried out, at evening yesterday, the US-led international on the city of Raqqa.

The international coalition air force carried out more than 40 air strikes on the neighborhoods of the city of Raqqa, killing 25 civilians and wounding others, while violent clashes also took between the Syrian Democratic Forces and Islamic State in the old neighborhoods of the city, Qasioun News reported.

Moreover, the Islamic State militants detonated a booby-trapped vehicle in the area of al-Salam Hospital, near the intersection of 23 Shabbat with Mansour Street, leaving several casualties among the ranks of the Syrian Democratic Forces, according to media sources belonging to the IS.

Meanwhile, Russian Air Force conducted ten air strikes on the neighborhoods of al-Dandala, City Hall and Town Hall in the city of Madan, east of Raqqa; however, the losses were not reported.

It is noteworthy that the international coalition air force is conducting hundreds of air strikes on the city of Raqqa, to back the advance of the Syrian Democratic Forces against the Islamic State militants.
Posted by: badanov || 08/18/2017 00:00 || Comments || Link || E-Mail|| [284 views] Top|| File under: Islamic State
30 Syrian regulars die in combat in Damascus
Damascus (Syria News) 30 members of the Syrian army's 4th brigade were killed and others were wounded, at dawn today, in an ambush set by Rahman Legion, southwest of Jober neighborhood in Damascus.

Qasioun News reported that the Islamist Syrian rebel group 'Al-Rahman Legion' set an ambush for the members of the Syrian army's 4th brigade in al-Manasher area, southwest of Jober neighborhood in Damascus.

Meanwhile, battles took place between the government forces and rebel groups on the outskirts of the neighborhood, amid mutual artillery and rocket shelling, as well as the firing of dozens of GGM missiles on Jober neighborhood.

The army's 4th brigade suffered heavy human and material losses since the beginning of this month, after leaving Daraa to be deployed in Damascus.

It is noteworthy that the Syrian government forces, backed by the army's 4th brigade and Republican Guards, have failed to break into the rebel-held Jober neighborhood in the Syrian capital, Damascus.
Posted by: badanov || 08/18/2017 00:00 || Comments || Link || E-Mail|| [300 views] Top|| File under: Govt of Syria
Lebanese President: Army to Liberate Border Territories Occupied by ISIL
[ENGLISH.ALMANAR.LB]

Leb

President of the republic,
Michel Aoun


...a wholly-owned subsidiary of Hizbullah...


, maintained, at the beginning of a Cabinet session on Thursday, that the army was assuming its duty around the clock in order to liberate the border territories occupied by

ISIS

terrorists.

"We must support the military institution in its national mission," he stressed.

President Aoun said that the economic meeting held recently at Baabda palace had shown flaws in the salary scale and taxes bills, adding that work on rectifying them is underway.

Aoun informed the convening ministers of the outcomes of the Baabda economic meeting, stressing that discussions were "good" and "constructive."

He later tackled school fees' issue, highlighting the obligation of the Education Ministry to monitor the tuitions.

Moreover, Aoun informed the Cabinet that the Minister of Economy, Raed Khoury, had updated him on his ministry's work to control prices.

Furthermore, Aoun informed the ministers of his fresh inspection of water dams, reminding them to draft work plans for each ministry with a view of improving the performance of the executive authority.

He also highlighted the necessity to speed up the endorsement of the state budget, adding that the government is determined to submit to the Parliament next year's budget within the constitutional deadlines.


Posted by: Fred || 08/18/2017 00:00 || Comments || Link || E-Mail|| [289 views] Top|| File under: Islamic State
Terror Networks
The Beatings Will Continue: Iraqi Edition


ISIS executes 3 recruits in Anbar

Qaim (IraqiNews.com) Islamic State militants have executed three brothers in western Anbar for refusing to join the group, a paramilitary leader was quoted saying on Thursday.

Qatari al-Obaifi, a senior leader at the mobilization forces in Anbar'a al-Baghdadi, told Alsumaria News that the group executed the trio in the town of Qaim, its stronghold near the Syrian borders.

They were less than 15 years of age, and were executed by a firing squad after refusing compulsory recruitment.

Islamic State militants have held the towns of Anah, Rawa and Qaim, west of Anbar and near the Syrian borders, since 2014, when they occupied a third of Iraq to proclaim their self-styled "caliphate". So far, there has not been a wide-scale campaign to retake those regions, but occasional offensives managed to take over several surrounding villages.

The Iraqi government declared victory over Islamic State in Mosul, the group's former capital in Iraq, in July, and said it was going to proceed towards other group holdouts, including Anbar.

Also late July, Iraqi warplanes reportedly dropped millions of messages telling locals that liberation offensives for the province were nearing, and telling them to stay away from militants' deployments.
Posted by: badanov || 08/18/2017 00:00 || Comments || Link || E-Mail|| [304 views] Top|| File under: Islamic State
Who's in the News
40
[untagged]
13
Islamic State
3
Moslem Colonists
2
Govt of Pakistain Proxies
2
Maute group (IS)
2
Commies
2
Taliban
2
Hamas
2
Govt of Pakistan
1
al-Shabaab (AQ)
1
PFLP
1
Houthis
1
Muslim Brotherhood
1
Hizbul Mujaheddin
1
Arab Spring
1
Pirates
1
Govt of Syria
1
Ahrar al-Sham (Salafists)
1
Sublime Porte
Bookmark
E-Mail Me
The Classics
The O Club
Rantburg Store
The Bloids
The Never-ending Story
Thugburg
RSS Links
Gulf War I
The Way We Were
Bio
Merry-Go-Blog
Hair Through the Ages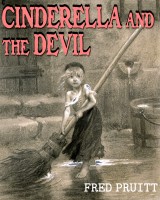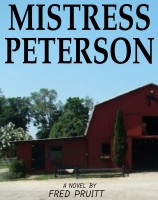 On Sale now!


A multi-volume chronology and reference guide set detailing three years of the Mexican Drug War between 2010 and 2012.

Rantburg.com and borderlandbeat.com correspondent and author Chris Covert presents his first non-fiction work detailing the drug and gang related violence in Mexico.

Chris gives us Mexican press dispatches of drug and gang war violence over three years, presented in a multi volume set intended to chronicle the death, violence and mayhem which has dominated Mexico for six years.
Click here for more information


Meet the Mods
In no particular order...


Steve White
Seafarious
Pappy
lotp
Scooter McGruder
john frum
tu3031
badanov
sherry
ryuge
GolfBravoUSMC
Bright Pebbles
trailing wife
Gloria
Fred
Besoeker
Glenmore
Frank G
3dc
Skidmark
Alaska Paul



Better than the average link...



Rantburg was assembled from recycled algorithms in the United States of America. No trees were destroyed in the production of this weblog. We did hurt some, though. Sorry.
54.172.221.7