--Tech & Moderator Notes
Broken code
I was working on the posters' code last night, trying to clean things up. In the process of putting things the way they should be, vice the sloppy, off-the-cuff manner they initially went in, I broke things. Post Your Own Article should be fixed now -- let me know if it's not.

Most of the other fixes will affect mods, so I'll try and get them done in the course of the day. I am very sorry for the inconvenience. It seems like things break mostly when I go to fix them.
Posted by: Fred || 09/03/2017 10:54 || Comments || Link || E-Mail|| [505 views] Top|| File under:
Afghanistan
UNAMA says 28 civilians killed, 16 wounded in Logar and Herat airstrikes
[Khaama (Afghanistan)] The United Nations Assistance Mission in Afghanistan (UNAMA) released its preliminary findings regarding the deadly airstrikes conducted in Logar and Herat provinces of Afghanistan.

According to UNAMA, at least 28 civilians were killed and 16 others were wounded in the airstrikes, citing preliminary findings the mission conducted into the alleged civilian casualties reports.

The report by UNAMA further added, On 30 August, airstrikes conducted in the Pul-e-Alam district of Logar province killed at least 13 civilians and injured 12 others, UNAMA's preliminary findings indicate.

UNAMA said, the air strikes reportedly targeted Anti-Government Elements as they used a civilian compound to attack aircraft.

"UNAMA notes the news release issued by United States Forces in Afghanistan that it is aware of an incident in the Logar area and that they have opened an investigation into it," the report said, adding that "UNAMA will continue its independent work to establish the facts around the harm caused to civilians from these attacks, including looking into allegations that Anti-Government Elements deliberately used civilians or civilian locations as a shield."

According to the UN mission in Afghanistan, it has recorded a 43 per cent increase in civilian casualties from aerial operations during the first six months of 2017 compared to the same period in 2016, documenting 232 civilian casualties (95 deaths and 137 injured), with substantial increases in women and child deaths.

"I am deeply saddened to hear that women and children have once again suffered so terribly from the conflict," said Tadamichi Yamamoto, the Secretary-General's Special Representative for Afghanistan and head of UNAMA. "This is unacceptable. All parties must live up to their obligations to take all feasible measures to protect civilians."

UNAMA urges authorities to ensure independent, impartial and prompt investigations of both incidents at the earliest opportunity, and for appropriate steps to be taken to ensure accountability, compensation for victims and the prevention of such incidents in the future.


Posted by: Fred || 09/03/2017 00:00 || Comments || Link || E-Mail|| [201 views] Top|| File under:
Taliban insurgents suffer casualties in Kandahar and Paktika operations: MoD
[Khaama (Afghanistan)] The Taliban insurgents have suffered casualties during the operations of the Afghan security forces in southern Kandahar and southeastern Paktika provinces.

The Ministry of Defense (MoD) in a statement said at least 9 insurgents were killed and 4 others were wounded during the operations conducted in Khakrez district of Kandahar.

The statement further added that a vehicle and six weapons were also destroyed during the same operations.

According to MoD, at least 3 insurgents were killed and 2 others were wounded during another operation conducted in Khair Kot district of Paktika province.

The Ministry of Defense says the operations were conducted in the past 24 hours as part of the Afghan National Defense and Security Forces (ANDSF) clearance and counter-terrorism operations to suppress the insurgency of the anti-government armed militant groups.

The statement by MoD also added that the during this period, the Afghan forces have conducted 12 clearance operations, 9 special operations in ten provinces of the country.

The Afghan Air Force also participated in the operations and carried out 28 missions in support of the Afghan forces which includes 3 airstrikes, MoD added.

The anti-government armed militant groups including the Taliban insurgents have not commented regarding the reports so far.


Posted by: Fred || 09/03/2017 00:00 || Comments || Link || E-Mail|| [242 views] Top|| File under: Taliban
Africa Horn
Assailants Abduct, Kill Elders In El Wak, Near Kenyan Border
[RADIOSHABELLE] Two well-known elders were reported to have been killed in El Wak, a town near Somali border with Kenya on Friday night, residents said.

The elderly men were abducted last night by gunmen, before they were found dead in the morning with gun shots on their bodies.

It's still unclear reason behind the murder of the elders, but, Police said an investigation is underway and pursuing the killers, who fled the crime scene following the shooting.

Local security officials in El Wak town of Gedo region did not respond to Radio Shabelle's repeated requests for comment and information about the apparent assassinations against the traditional elders.
Posted by: Fred || 09/03/2017 00:00 || Comments || Link || E-Mail|| [221 views] Top|| File under: al-Shabaab (AQ)
Eight People Killed, 20 Hurt In Blasts In Bari Region
[RADIOSHABELLE] Two explosions in Somalia's semi-autonomous Puntland region have killed at least 8 people, including 3 soldiers in Af Urur village in Bari region on Friday.

Puntland security officials, told Radio Shabelle the simultaneous blasts resulted from IEDs planted in a Khat market in Af-Urur as soldiers gathered to buy the stimulant leaves.

The Somalia-based al-Shabaab militants claimed responsibility for the deadly attack.
Posted by: Fred || 09/03/2017 00:00 || Comments || Link || E-Mail|| [218 views] Top|| File under: al-Shabaab (AQ)
Africa North
BRSC spokesman Mohamed Bakr arrested in Misrata
Sources in Misrata have confirmed the arrest of the Benghazi Revolutionaries' Shura Council (BRSC) spokesman, Mohamed Bakr, known as The Bee (Al-Nahla). He is being interrogated by the city's counter crime agency, they said.

The BRSC and its offshoot the Benghazi Defence Brigades, which consists of mainly BRSC members who had managed to flee Libya's second city and regroup in Tripoli, had previously been allied to Misratan forces and were operating out of Jufra airbase. However, in June, following the Brak Al-Shatti massacre in which the BDB was said to have ben involved, civil and military leaders in Misrata broke with it. They ordered it to disband, surrender its weapons and hand over its leader Mustafa Al-Sharksi.

Prior to his arrest, Bakr was last seen in Jufra with a number of Chadian fighters said to be collaborating both with the BDB and the so-called Islamic State.

Bakr's arrest follows that in Misrata of Usama Jadhran, the Islamist brother of the man who held Libya's petroleum exports to ransom, Ibrahim Jadhran.

A member of the Ajdabiya Revolutionaries' Shura Council which was reported to have pledged allegiance to the so-called Islamic State, Usama was arrested at Misrata airport last month while trying to catch a flight to Istanbul. He is said to have subsequently admitted working with the BDB and other militant groups operating in Libya.

According to the sources in Misrata, a number of other BRSC and BDB members have also been arrested and are being interrogated.

Meanwhile, there are widespread but unconfirmed reports that Ibrahim Jadhran is now with Sharksi and the BDB in Jufra.
Posted by: Fred || 09/03/2017 11:00 || Comments || Link || E-Mail|| [205 views] Top|| File under:
Arabia
Yemeni Rocketry Force Launches Ballistic Missile onto Saudi-led Sudanese Mercenaries in Jizan
[ENGLISH.ALMANAR.LB] The Yemeni rocketry force launched on Saturday a ballistic missile (Qaher 2M) onto the Saudi-led mercenaries of the Sudanese army in Jizan, inflicting heavy losses upon them.

A military source reported that the rocket hit the target and left scores of the Sudanese mercenaries dead or injured.

Yemen has been since March 2015 under a brutal aggression by Saudi-led coalition. Tens of thousands of Yemenis have been injured and martyred in Saudi-led strikes, with the vast majority of them are civilians.

The coalition has been also imposing a blockade on the impoverished country's ports and airports as a part of his aggression which is aimed at restoring power to fugitive former president Abdrabbuh Mansour Hadi.

However, the allied forces of the army and the committees have been heroically confronting the aggression with all means.
Posted by: Fred || 09/03/2017 00:00 || Comments || Link || E-Mail|| [278 views] Top|| File under: Houthis
Houthi militias strengthen forces in Sanaa and surroundings
[ENGLISH.ALARABIYA.NET] Yemeni sources said that the Houthi militias intensified the armed checkpoints and security barriers in Sanaa's streets, and reinforced its supervision over the military leaders loyal to the ousted Saleh.

The sources revealed that the Houthis summoned hundreds of their members from different fronts, and deployed them in Sanaa, and prepared special troops to fight a quick battle with Saleh loyalists.

A Special Forces batch was advanced by Houthi militias called the "quick intervention", this batch is highly combative, on the occasion of their graduation; they carried out a military maneuver in one of the suburbs of Sana'a, as per the same sources.

The ousted Saleh, earlier, asked to commit to the partnership with the Houthi militias in ruling Sanaa, as per their agreement to form the so-called political council, asserting the necessity of restoring to what he called the military and security institution and its importance in providing security beside the citizens and volunteers who are forming groups to protect the country.
Posted by: Fred || 09/03/2017 00:00 || Comments || Link || E-Mail|| [228 views] Top|| File under: Houthis
Britain
Britain migrant colonist briefs

Labour MP: 'Floppy Left' Fails to Confront Child Grooming, Slams Corbyn's 'Multicultural Policies'
2 September
Labour MP for Rotherham Sarah Champion has condemned the "floppy left" for failing to address Pakistani child grooming gangs for fear of being labelled racist, and said many Labour politicians based in London had "never been challenged by a reality that's

Open Borders Activists to Target Airlines After Pilot Refused to Deport Afghan from UK
31 August
After the deportation of an Afghan man was halted when a pilot refused to fly with him on board, open borders campaigners in Britain have vowed to target airlines and passengers in their quest to block migrant removals.

Migrant Crisis: Albanian Gangs Sneaking into Britain on Ferries from Spain
31 August
Illegal migrants are using cargo and passenger ferry routes from Bilbao to the United Kingdom as a "backdoor" to the country, according to an investigation.

Illegal immigrant to UK 'supplied more than 400 SIM cards to jihadis in Iraq and Syria so they could promote ISIS propaganda'
02/09/17
Iraqi Kurd Rabar Mala (pictured), 32, allegedly provided 437 cards and phone numbers to ISIS members in Iraq and Syria so that they could have a platform to post propaganda online. Mala is 'an illegal overstayer' who was turned down when he applied for leave to remain in 2008.

Nine immigration staff are suspended by G4S after claims they abused, assaulted and mocked detainees facing deportation from Britain
02/09/17
Undercover footage taken by a custody officer is said to show 'chaos, incompetence and abuse' at Brook House Immigration Removal Centre near Gatwick.

African migrant smuggled his heavily-pregnant wife into UK illegally then started dealing drugs to support his family
01/09/17
Ali Camara, 25, was sentenced to nine months in prison after being caught with 18 bags of cannabis, worth over £600, and £180 in cash in Newcastle's Granger Market.

Hundreds of landlords who let illegal immigrants stay in their properties are fined total of £163,000 in crackdown
01/09/17
Owners of 236 properties have been fined under the government's Right to Rent scheme, which was created to ensure that tenants or lodgers actually have the right to be in Britain.

People smuggler who claimed he was visiting his step-gran in Dunkirk when he was caught with five migrants hidden in cabinets in his furniture van is jailed
31/08/17
Huzaifa Hasan Musa, 22, from Scunthorpe, was caught in Coquelles, France, trying to smuggle five Iraqi nationals crammed in his van to the UK through the Channel Tunnel.

Home Office will try AGAIN to deport Afghan asylum seeker saved by Turkish Airlines pilot who refused to fly with him onboard
30/08/17
Samim Bigzad, 22, who came to the UK via Calais in the back of a lorry two years ago, is in a immigration detention centre near Gatwick today after his last minute reprieve.
Posted by: trailing wife || 09/03/2017 01:01 || Comments || Link || E-Mail|| [305 views] Top|| File under: Moslem Colonists
Europe
Europe migrant colonist briefs

Refugee, who are you?
2 September
[DW] German authorities now have the legal right to analyze asylum seekers' smartphone data as a means of determining their identity and country of origin. It is a step long past due.

Accessing smartphone data is just one of several steps in the right direction. By using this data, together with other measures such as electronic speech and dialect analysis, authorities are now much better able to ascertain an asylum seeker's identity in cases of doubt. However, all of this comes two years too late.

About 60 percent of refugees arrive in Germany without identity papers, according to the Federal Office for Migration and Refugees (BAMF). Many say their papers were lost or stolen during their journey. Yet astoundingly, most have smartphones, which can be easily used to capture and store documents.

Counter-Terror Chief: Europe Home to 'More than 50,000' Islamic Radicals — With Up To 25,000 in UK
1 September
[Breitbart] The European Union's counter-terror chief estimates that the bloc is now host to 'more than 50,000' radical Islamists.

Majority of Germans oppose refugees reuniting with their families, survey finds
30 August
[TheLocal.de] A survey commissioned by Bild newspaper published on Tuesday reveals that the majority of Germans reject the idea of refugees legally reuniting with their families in Germany. Over 58 percent of interviewees rejected the notion of refugee family reunification whereas around 42 percent supported it, the survey showed.

Another finding in the survey revealed that significantly more women (62.1 percent) than men (54.5 percent), more east Germans (66.8 per cent) than west Germans (56.5 percent) and more middle-aged respondents (69.2 per cent) than youthful respondents (49.1 per cent) rejected family reunion amongst refugees.

People granted full asylum have a right to reunite with their close family as stipulated by the Geneva Convention. According to the Bild report, there has been an increase in the number of family reunion visas Germany has issued in recent years. From January 2015 to the end of June 2017, around 230,000 requests for this visa were granted.

Nonetheless, many asylum seekers in Germany are only granted subsidiary protection, a secondary form of asylum which offers fewer rights. Even Syrians are by and large only offered subsidiary protection, unless they can show that they as an individual face persecution in their homeland. In March 2016 the German government decided to delay decisions on family reunification for people offered subsidiary protection until March 2018.

Rome Eyes Buildings Confiscated from Mafia to House Migrants
30 August
Rome authorities are looking into whether buildings confiscated from the mafia can be used to house migrants, a move that comes after police were criticized for the violent clashes that erupted as they tried to evacuate a

Hungary Extends State of Emergency Due to Migrant Crisis
30 August
The Hungarian government has decided to extend by six months, until March 2018, the state of emergency declared early last year because of the migrant crisis.

No End in Sight for Counter-Terror Military Deployments to Streets of Europe
29 August
The deployment of thousands of troops to the streets of major European cities is to continue with no near end in sight, as the Belgian army admits their own homeland defence mission will run at least until 2020.

Heavy price for not buying a ticket! Baton-wielding riot police charge into migrants at a metro station in Barcelona 'because one had not paid his fare'
01/09/17
Officers with batons, helmets and shields were sent to Plaza Catalunya Station, Barcelona, and became embroiled in a violent tussle with the group of refugees which was caught on camera.

African migrants trying to paddle to Europe on a SURFBOARD are among 125 rescued from Strait of Gibraltar
31/08/17
An incredible photo shows two African migrants attempting to paddle to Europe on a surfboard while another two were trying to make the journey across the Mediterranean on a kayak.

Fears of new migrant 'Jungle' in the heart of Europe: Hundreds of refugees camp near Brussels train station each night intent on making it to Britain
30/08/17
Each night, migrants - mostly Sudanese and Eritreans - take over Parc Maximilien, a patch if green space near Gare du Nord station in Brussels where trains depart for Belgium's coast.

German Chancellor Angela Merkel insists she has no regrets about letting in a million migrants in one year despite her decision seeing her political support plummet
28/08/17
Angela Merkel (pictured) said her 2015 decision to allow more than a million people from across Asia, Africa, Europe and the Middle East into Germany in 2015 was right from a 'humanitarian standpoint'.

Thousands of migrants are caught trying to to reach Britain on ferries from Spain after Calais Jungle camp closed
28/08/17
Police have stopped 1,765 people attempting to stowaway at the port of Bilbao this year - five times more than last year. Encampments of tents have also been spotted near the ferry terminal.

Italian Island Seeks Help to Deal with Algerian Migrant Influx
2 September
The governor of the Italian island of Sardinia has asked the central government to do something about Algerian migrants who have been landing undetected.

Tunisian Asylum Seeker on Trial for Killing and Dismembering Couple
2 September
A 37-year-old Tunisian asylum seeker in the German city of Leipzig is facing trial for the alleged murder of a couple who he is said to have brutally killed then dismembered before disposing of their bodies in a nearby lake.

Police Investigation After Anti-Mass Migration Party Youth Hands out Pepper Spray to Women
1 September
Local police in the German town of Bad Kreuznach slammed members of the youth wing of the anti-mass migration Alternative for Germany (AfD) for handing out small bottles of pepper spray to locals to help them defend against potential attackers. The AfD's youth

Media Accuse Italy of Making Secret Deal with People Traffickers to Cut Migrant Numbers
1 September
Several media sources have claimed that the reduction in migrant numbers into Italy has come about because of a secret agreement between the Italians and people traffickers – allegations the government denies.

UN Refugee Agency Says They Want at Least 380,000 Migrants in Europe Per Year
1 September
The United Nations Refugee Agency (UNHCR) has said there are at least 380,000 people that are seeking refuge in Europe every year, and the European Union should work to take in more migrants.

Prosecutors Have Rejected 1,000 High Treason Charges Against Merkel For Migrant Crisis Since 2015
31 August
The German Prosecutor's Office claims that since the height of the migrant crisis in 2015, they have received 1,000 criminal complaints from around the country accusing German Chancellor Angela Merkel of high treason.

Brussels: Hundreds of Migrants Establish Another 'Jungle' in European Union's Capital City
30 August
Hundreds of illegal migrants hoping to sneak into the United Kingdom have transformed a park in the European Union's capital into another 'Jungle', according to reports.

Syrian Migrants Arrested After Stealing Car… To Drive to Asylum Application Police Station
30 August
A pair of Syrian asylum seekers were arrested during their asylum application in Austria after the man whose car they had stolen turned up to the same police station at the same time as them to report the crime. The Syrians

Muslim 'Mediator' Defends Gang Rape After Attack: 'Enjoyed Like Normal Intercourse When Woman Calms'
30 August
Abid Jee said rape was "a worse act, but only at the beginning, when the willy goes in, then the woman becomes calm and you enjoy it like normal intercourse" after attacks on tourists in Rimini, Italy.

390,000 Syrians Eligible To Bring Their Families to Germany in 2018
30 August
The German government expects that by 2018 there will be around 390,000 Syrians with approved refugee status making them eligible to make advantage of family reunification rules. Currently, there are around 267,500 Syrians with approved asylum status who are candidates for the

Zero Deaths On the Mediterranean in Past 20 Days After Open Borders Charities Suspend Operations
30 August
In the last 20 days, there have been no migrant deaths on the Mediterranean and the number of migrants heading to Europe has drastically declined, while many migrant rescue Non-Governmental Organisations (NGOs) have suspended their activities.

Greece Migrant Facilities 'Are at Breaking Point': Will Refuse Illegals Returned from Germany
30 August
The Greek government has said it will not accept Germany returning migrants who have crossed its borders, insisting Greece is already overwhelmed.

'We Do Not Want More Muslims in Czech Republic': Prime Minister
30 August
Prime Minister Bohuslav Sobotka does not want the Muslim community to grow in the Czech Republic, saying he has seen what problems large Muslim populations have caused in other European countries.

Swedish Church and Police Clash over Migrant Deportations
29 August
The Swedish church and police have both criticised one another over migrant deportations with the church attempting to protect migrants whilst authorities raided a church-sponsored migrant camp in Skåne.

Town Where Polish Couple Were Assaulted 'Crime Capital of Italy' Thanks to Migrants
29 August
The popular resort of Rimini has become the 'crime capital' of Italy, with drug trafficking being run almost entirely by North African asylum seekers.

Pensioner Fined £1,100 for Muslims 'Monkeys' Online Hate Speech
29 August
A man in his 70's has been given a fine of over a thousand pounds by a Swedish court after he made disparaging remarks about Muslims on social media.

'There Is No Reason For Anyone Bathing in Arab Clothes': Czech Prez Defends Burkini Ban
28 August
Czech Republic President Milos Zeman has defended the policy of banning the Islamic swimwear known as a the Burkini saying that it is both unhygienic and does not belong in his country. The Czech president, who has a history of

'North Africans' Who Attacked, Raped Polish Couple Also Gang Raped Peruvian Transsexual
28 August
Four suspected North African migrants who beat, robbed and sexually assaulted a Polish couple in Italy gang raped a transsexual from Peru on the same night, according to reports.

Swedish Businesses Helpless as Security Firms Refuse to Work in No-Go Zone
28 August
Swedish businesses in the Stockholm no-go zone suburb of Husby have been left feeling helpless to vandalism and robbery as no security firm will accept a contract to patrol the town centre.
Posted by: trailing wife || 09/03/2017 01:01 || Comments || Link || E-Mail|| [395 views] Top|| File under: Moslem Colonists
Almost 60 Syrian militia fighters entered Germany as refugees, Der Spiegel reports
[DW] A German magazine has revealed that dozens of fighters from a Syrian militia group have sought asylum in Germany. A special task force has reportedly been set up to deal with the fighters.

Almost 60 former fighters from a Syrian militia group linked to al Qaeda came to Germany posing as refugees, German news weekly Der Spiegel reported on Saturday.

The former fighters are thought to have been members of the Owais al-Qorani Brigade and to have fought on various sides of the Syrian war.

Spiegel reports the group began the war on the side of the rebel Free Syrian Army before switching to the al Qaeda-linked al-Nusra Front.

Al-Nusra Front ostensibly split from al Qaeda in July 2016, but both the US and Russia dispute this rebranding.

The Owais al-Qorani Brigade has also been accused of once being an affiliate of the so-called "Islamic State" in northern Syria, before IS turned on the group after a prison escape.

'Numerous massacres'
The Spiegel report, citing security agencies, said the group's members had participated in "numerous massacres of captured civilians and Syrian soldiers." At least 300 people were killed in such massacres.

German security agencies have reportedly set up a special task force to investigate the group's members in Germany.

Some 25 former fighters are being investigated, but another 30 unconfirmed members are believed to be in the country, the magazine reported.

One of the members mentioned by Spiegel is a former commander who arrived in the northern German city of Bremen in 2014. He allegedly took part in a massacre at a garbage dump that killed 36 policemen, administrative workers and military officials, and included beheadings.

"By God," the man reportedly said to a friend on WhatsApp, "they remembered details that I had forgotten myself," he wrote, referring to compatriots he met up with in Germany.

The man is to come before a court at the end of September.
Posted by: trailing wife || 09/03/2017 01:01 || Comments || Link || E-Mail|| [268 views] Top|| File under: al-Nusra
India-Pakistan
Indian fire kills Pakistan girl in Kashmir
[Al Jazeera] A five-year-old Pakistani girl was killed on Saturday after she was hit in the head by a bullet fired by Indian troops across the border in disputed Kashmir, officials said.

The incident took place in Polas village at Abbaspur sector on the Line of Control, the de facto border dividing Kashmir between nuclear-armed rivals Pakistan and India.

"A five-year-old girl was walking outside her house when a lone bullet fired by Indian troops pierced through her head," official Tahir Mumtaz told AFP news agency.

The girl was rushed to hospital but died on the way, he said, adding villagers held a protest and condemned the shooting on the day they were celebrating Eid al-Adha, the Muslim festival of sacrifice.

Another official, Sardar Sajid, confirmed the death.
Posted by: Fred || 09/03/2017 00:00 || Comments || Link || E-Mail|| [220 views] Top|| File under: Govt of Pakistan
Iraq
Coalition warplanes kill 22 Islamic State fighters in Anbar
[Iraq News] Warplanes from the United States-led coalition killed 22 Islamic State militants in western Anbar on Saturday, a senior paramilitary leader was quoted saying.

Qatari al-Obaidi, a commander at the tribal forces in Anbar, told Alsumaria News that coalition fighter jets killed 22 members of the extremist group who were in a convoy heading to the town of Annah (210 west of Ramadi) coming from Qaim.

He said seven vehicles driven by the militants were destroyed in the raid.

Islamic State militants are still holding the towns of Qaim, Rawa and Anna, in western Anbar, since 2014, when they occupied a third of Iraq to proclaim their self-styled "caliphate". So far, there has not been a wide-scale campaign to retake those regions, but occasional offensives by government forces and allied Popular Mobilization Forces have managed to take over several surrounding villages.
Posted by: Fred || 09/03/2017 00:00 || Comments || Link || E-Mail|| [192 views] Top|| File under: Islamic State
Police reinforcements sent to Kirkuk preparing for IS haven's invasion
[Iraq News] Reinforcements of Iraqi troops were sent near Islamic State's strongholds in Kirkuk preparing for an invasion to retake them from the militant group, military media reported on Saturday.

The Defense Ministry's War Media Cell said further reinforcements from the Federal Police were sent from Baghdad to Kirkuk's Hawija to take part in the anticipated liberation offensives.

Last week, the WMC said air force aeroplanes dropped millions of messages on the southwestern Kirkuk town telling people "riddance from Daesh (Islamic State)" was close.

Citizens were instructed to steer away from militants' gatherings because they would become targets for military jets, the media service said.

"The Joint Operations Command will specify safe areas for citizens later," it added.

The JOC said Wednesday it had concluded operations to retake Tal Afar, Islamic State's last stronghold in Nineveh, adding that Hawija was the next target for the next military operations.
Posted by: Fred || 09/03/2017 00:00 || Comments || Link || E-Mail|| [213 views] Top|| File under: Islamic State
Iraqi army messages tell Hawija people liberation is imminent
[Iraq News] Iraqi army planes airdropped millions of messages on Islamic State-held town of Hawija, Kirkuk, on Thursday, telling them that operations to recapture the stronghold were nearing, military media reported.

The Defense Ministry's War Media Cell said the air force dropped millions of messages on the southwestern Kirkuk town telling people "riddance from Daesh (Islamic State)" was close.

Citizens were instructed to steer away from militants' gatherings because they would become targets for military jets, the media service said.

"The Joint Operations Command will specify safe areas for citizens later," it added.

The JOC said Wednesday it had concluded operations to retake Tal Afar, Islamic State's last stronghold in Nineveh, adding that Hawija was the next target for the next military operations.
Posted by: Fred || 09/03/2017 00:00 || Comments || Link || E-Mail|| [220 views] Top|| File under: Islamic State
Unknown individuals set fire to Islamic State arms stash in Hawija
[Iraq News] Fires caught at an Islamic State arms depot in the group's stronghold in southwestern Hawija, said a local source on Thursday.

Unknown perpetrators set fire to the facility in central Hawija, causing blasts, the source told Almaalomah news website, adding that it had contained weapons and maps belonging to the militants who tried to put the fire out in vain.

On Wednesday, the Joint Operations Command, which has spearheaded the campaign against Islamic State in Iraq since 2014, said it would move to recapturing Hawija, which IS has held since they proclaimed a "Caliphate" rule in Iraq.

Local tribal leaders and politicians from Kirkuk have mounted pressure on the Iraqi government to hasten with invading Hawija, the group's largest stronghold in the southwest of the province, suggesting that its people were experiencing a humanitarian crisis under the group's rule as the group continues to massacre civilians attempting to flee the town.
Posted by: Fred || 09/03/2017 00:00 || Comments || Link || E-Mail|| [263 views] Top|| File under: Islamic State
ISIL suicide attack on Iraq power plant kills seven
[Al Jazeera] Disguised suicide bombers have killed seven people and wounded 12 others in an attack on a power plant north of Baghdad.

General Qassem al-Tamimi, head of a police unit in charge of protecting installations, said three attackers wearing military uniforms and armed with grenades entered the facility near the city of Samarra early on Saturday.

A police officer, who spoke on condition of anonymity, told AFP news agency one of the bombers detonated his explosives belt while two others were shot dead by security reinforcements who rushed to the scene in Samarra, about 100km north of the capital.

He said seven people were killed and 12 wounded in the attack.

Police and medical sources from a nearby hospital told Reuters news agency four policemen and three workers were killed in the assault, putting the number of wounded people at 13.


Posted by: Fred || 09/03/2017 00:00 || Comments || Link || E-Mail|| [230 views] Top|| File under: Islamic State
Syria-Lebanon-Iran
Syrian Army makes huge advance towards Deir Ezzor, 25km to lift siege
[AlMasdar] Saturday evening the Syrian Arab Army (SAA), alongside their allies from Liwaa Fatemiyoun, scored a major advance in the eastern region of Syria after launching a big attack earlier in the day.

Led by the Tiger Forces and 5th Legion, the Syrian Arab Army liberated the large hilltop of Tal Al-Abd and the nearby Al-Hera area near the northwestern border of Deir Ezzor.

According to a military source, the Syrian Arab Army advanced from the strategic Jabal Bishiri area towards Tal Al-Abd, overrunning the Islamic State's (ISIL) positions in the process.

At the same time, another Syrian Army unit pushing from Jabal Bishiri stormed Jabal Nazerat, Jabal Nairaman, and Jabal Admah; these sites were all liberated near the Deir-Ezzor-Sukhnah Highway.

The Syrian Arab Army is now 16 km away from Al-Shoula village and only 25 km away from lifting the siege on Deir Ezzor City.

Syrian Army blows past ISIL's lines to advance towards Deir Ezzor

[AlMasdar] The Syrian Arab Army (SAA) resumed their large-scale offensive in the Deir Ezzor Governorate's western countryside, striking the Islamic State's (ISIL) positions along the Sukhnah-Deir Ezzor Highway.

Led by the Tiger Forces and 5th Legion, the Syrian Arab Army attacked the Islamic State"s positions east of recently liberated Harabishah.

This attack would prove successful as the Syrian Arab Army was able to advance approximately 5km east of Harabishah, putting them in position to strike the key town of Kabbajb.

According to a military source in Palmyra, the Syrian Arab Army is now only 15km west of Kabbajb, which is the Islamic State's main stronghold along the Sukhnah-Deir Ezzor Highway.

Kabbajb is located only 40km away from Deir Ezzor City and considered a main supply hub for the Islamic State in the Syrian Desert.
Posted by: trailing wife || 09/03/2017 00:00 || Comments || Link || E-Mail|| [248 views] Top|| File under: Islamic State
Hezbollah, ISIL to exchange prisoners near Deir Ezzor border
[AlMasdar] Representatives from the Islamic State (ISIL) and Hezbollah are set to meet in the Hamimah area near the Deir Ezzor Governorate border this morning, as they both agreed to release prisoners as part of the Qalamoun ceasefire deal two weeks ago.

According to a military source in Damascus, the exchange will consist of the Islamic State releasing one Hezbollah soldier held hostage by their forces and one corpse of a fallen fighter.

In exchange, the Islamic State is supposed to receive some prisoners that were captured recently by Hezbollah in the Qalamoun Mountains.

Today's transfer of prisoners marks the the last phase of the Qalamoun agreement between the Islamic State and Hezbollah forces in Syria.
Posted by: trailing wife || 09/03/2017 00:00 || Comments || Link || E-Mail|| [249 views] Top|| File under: Hezbollah
Hezbollah slams US over IS convoy stranded in Syria
[IsraelTimes] Lebanese terror group says the trapped Islamic State group includes families, the elderly and ill

Lebanon's Hezbollah movement on Saturday accused US-led forces of stranding a convoy of Islamic State fighters and civilians headed for Syria's Deir Ezzor province under an evacuation deal.

The convoy carrying hundreds of IS fighters as well as civilians was meant to travel from the Lebanon-Syria border to jihadist-held territory in eastern Syria under a deal Hezbollah helped broker.

But the US-led coalition has pounded the road to Deir Ezzor with air strikes to prevent the convoy reaching the IS-held town of Albukamal on the Iraqi border.

Hezbollah, which has defended the deal to remove IS fighters from the Lebanese frontier, said US-led forces had effectively stranded most of the convoy's 17 buses in the Syrian desert, beyond government reach.

"They are also preventing anyone from reaching them even to provide humanitarian assistance to families, the sick and wounded and the elderly," the Hezbollah statement said.

The convoy left the Lebanon-Syria border region on Monday, but Hezbollah said six of the buses remained in Syrian government-held territory.

The deal, brokered by Hezbollah with the support of its Syrian regime ally after a week-long offensive against IS, has been fiercely criticised by US-led forces and the Iraqi government.

The international coalition fighting IS has said it is unacceptable for jihadists to be transported to the border with Iraq, where pro-government forces this week ousted the extremist group from the northern city of Tal Afar.

In a statement overnight, the coalition said it had sent a message to Damascus through Syria's ally Russia to say that "the Coalition will not condone IS fighters moving further east to the Iraqi border."

"The Coalition values human life and has offered suggestions on a course of action to save the women and children from any further suffering as a result of the Syrian regime's agreement," it added, without providing further details.

The coalition said it would not strike the convoy, but acknowledged hitting IS fighters and vehicles "seeking to facilitate the movement of IS fighters to the border area of our Iraqi partners."

Hezbollah accused US forces of hypocrisy, saying they had previously allowed IS fighters to flee territories in Iraq.

Iraqi Prime Minister Haider al-Abadi has described the deal as "unacceptable" and an "insult to the Iraqi people".

In Lebanon some criticised it for allowing fighters suspected of killing Lebanese citizens to escape on "air-conditioned buses."

Deir Ezzor in Syria's east is one of the jihadists' last remaining strongholds, where they hold most of the province and parts of its capital of the same name.
Posted by: trailing wife || 09/03/2017 00:00 || Comments || Link || E-Mail|| [481 views] Top|| File under: Islamic State
Bulk of ISIL convoy leaves Syria's government-held area
[Al Jazeera] Most of an ISIL evacuation convoy stuck in east Syria has crossed out of government territory headed to ISIL-held Deir Az Zor province and is no longer the responsibility of the Syrian government or its ally Hezbollah, according to the Lebanese armed group.

Hezbollah said in a statement on Saturday that out of 17 buses full of hundreds of lightly armed ISIL fighters and their families only six remained in government-held territory under the protection of the Syrian state and Hezbollah.

The buses, which left ISIL's enclave near Syria's border with Lebanon on Monday, were in danger from US-led coalition air strikes before reaching their destination of Deir Az Zor's Al-Bukamal city, near the Iraqi border.

"The Syrian state and Hezbollah have fulfilled their obligations to transfer buses out of the area of Syrian government control without exposing them," Hezbollah's statement said.

Rami Abdurrahman, head of the UK-based Syrian Observatory for Human Rights, said dozens of fighters and civilians left the buses and drove into ISIL-held parts of Deir Az Zor in 12 civilian vehicles.

Omar Abu Laila, a member of the DeirEzzor 24 activist group, who currently lives in Europe, gave an account similar to that of Abdurrahman.


Posted by: Fred || 09/03/2017 00:00 || Comments || Link || E-Mail|| [215 views] Top|| File under: Islamic State
Syria army gains in ISIL's last central stronghold
[Al Jazeera] The Syrian army and its allies have engaged ISIL fighters in the armed group's last central bastion, a day after taking the heavily defended village of Uqairabat, a monitor reported.

The Britain-based Syrian Observatory for Human Rights, reported on Saturday that the army and its allies had also taken other villages in the area, aided by Russian helicopters.

The Observatory reported that intense fighting continues, but did not give any specific number of casualties.

The enclave lies close to the main road running, between the cities of Homs and Aleppo near the town of al-Salamiya, and has been the site of intense fighting for months.

Evicting the armed fighters from the area is viewed as necessary to improve security on the road.

The Syrian army, aided by Russian airstrikes and Iran-backed Shia militias including Lebanon's Hezbollah, had made advances deep into eastern Syria this year against the Islamic State of Iraq and the Levant (also known as ISIS).

It is pushing to relieve its besieged enclave in the city of Deir Ezzor, one of the cities on the Euphrates to which ISIL has fallen back after losses in both Syria and Iraq, but has left the pocket in central Syria in its rear.
Posted by: Fred || 09/03/2017 00:00 || Comments || Link || E-Mail|| [221 views] Top|| File under: Islamic State
Who's in the News
24
[untagged]
9
Islamic State
5
Moslem Colonists
5
Sublime Porte
3
Commies
2
Houthis
2
al-Shabaab (AQ)
1
Govt of Pakistan
1
Taliban
1
Govt of Iran
1
Arakan Rohingya Salvation Army
1
al-Nusra
1
Arab Spring
1
Hezbollah
1
Govt of Iraq
Bookmark
E-Mail Me
The Classics
The O Club
Rantburg Store
The Bloids
The Never-ending Story
Thugburg
RSS Links
Gulf War I
The Way We Were
Bio
Merry-Go-Blog
Hair Through the Ages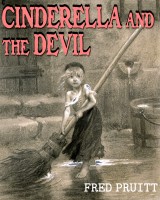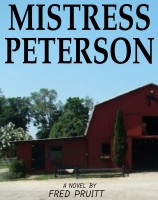 On Sale now!


A multi-volume chronology and reference guide set detailing three years of the Mexican Drug War between 2010 and 2012.

Rantburg.com and borderlandbeat.com correspondent and author Chris Covert presents his first non-fiction work detailing the drug and gang related violence in Mexico.

Chris gives us Mexican press dispatches of drug and gang war violence over three years, presented in a multi volume set intended to chronicle the death, violence and mayhem which has dominated Mexico for six years.
Click here for more information


Meet the Mods
In no particular order...


Steve White
Seafarious
Pappy
lotp
Scooter McGruder
john frum
tu3031
badanov
sherry
ryuge
GolfBravoUSMC
Bright Pebbles
trailing wife
Gloria
Fred
Besoeker
Glenmore
Frank G
3dc
Skidmark
Alaska Paul



Better than the average link...



Rantburg was assembled from recycled algorithms in the United States of America. No trees were destroyed in the production of this weblog. We did hurt some, though. Sorry.
54.172.221.7