Bangladesh
Seven burnt bodies at Mirpur militant den
[Dhaka Tribune] Rapid Action Battalion
(RAB) on Wednesday recovered seven bodies including those of two women and two children from the

myrmidon

hideout at Darus Salam in Mirpur, Dhaka after a 38-hour-long raid.

The charred remains were found inside an apartment on the fourth floor of the six-storey Komol Prova apartment building on Bordhon Bari Road, about 250 yards far from the Darus Salam

cop shoppe

.

RAB officers were still sweeping that floor for more explosives after a suspected New JMB

myrmidon

, his four family members and two associates had blown themselves up on Tuesday night.
Continued on Page 49
Posted by: Fred || 09/07/2017 00:00 || Comments || Link || E-Mail|| [305 views] Top|| File under: Jamaat-ul-Mujahideen Bangladesh (IS)
Europe
Europe migrant colonist briefs

Malaria Death of Four-Year-Old Girl in Italy Reignites Immigration Debate
6 September
[Breitbart] The tragic death of a 4-year-old girl from malaria in northern Italy on Monday has reinvigorated demands for tighter immigration controls from right-wing politicians.

Poland's stance on migrants unchanged despite EU court ruling
6 September
[Ynet] Poland will continue to refuse to accept migrants under a European Union relocation scheme despite a ruling by EU's highest court that Brussels had the right to force member states to take in asylum seekers, Prime Minister Beata Szydlo said on Wednesday.

"I was convinced that such a decision would be made (by the court), but this absolutely does not change the stance of the Polish government with respect to migration policy," Szydlo told reporters on the sidelines of a business conference.

Earlier on Wednesday, the European Union's highest court dismissed complaints by Slovakia and Hungary about EU migration policy.

Hungary Says EU Migrant Quotas Ruling 'Irresponsible'
6 September
[AnNahar] Hungary on Wednesday slammed as "irresponsible" a rejection by the EU's top court of its challenge to a scheme to relocate thousands of migrants around the bloc via mandatory quotas.

"The decision by the court... is irresponsible and we believe that this decision threatens the security of all of Europe," Foreign Minister Peter Szijjarto said after the ruling by the European Court of Justice.

He vowed to use "all legal means" against the "absolutely unacceptable" judgment, calling it "the result of a political decision not the result of a legal or expert decision".

"Politics has raped European law and European values. This decision practically and openly legitimates the power of the EU above the member states," he said.

EU orders Sweden to shut down border checks
6 September
[TheLocal.se] The EU has ordered Sweden to end its border controls by mid-November, saying they are not needed anymore.

The measures in the passport-free Schengen zone were only supposed to be temporary and originally designed to last six months, but they were extended by a further half a year in May 2016, then three months more the following November. According to EU rules, the extension can only be granted three times, and the last one is due to expire on November 12th.

The controls have been unpopular among commuters in the south of Sweden and in the Copenhagen region in Denmark, who have complained that they make journeys across the Öresund Bridge more time consuming.

Report: Swedes born in Asia, Africa vote less, more left-wing


File under: Not seeing the forest while meticulously counting the trees

6 September
[TheLocal.se] Swedish nationals born in Africa and Asia tend to vote significantly less than other Swedes, and are more prone to vote for left-wing parties, a new government-commissioned report shows. The report showed that not only is the voting participation among people born in Africa and Asia significantly lower than among other Swedes, but warned that due to current migration trends, this gap is at risk of widening, at the cost of a balanced and well-functioned democracy.

"Among Swedish citizens with origins in the Nordics, North America, Oceania and Latin America, voting participation was at around 80 percent, while the share of Swedes who voted and were born in Africa and Asia was below 70 percent," the report said. "If democracy loses its legitimacy among large groups in society, there's a risk it will shake to its core."

Commenting on the findings in an opinion piece in Dagens Nyheter, authors and researchers Pieter Bevelander and Mikael Spång wrote that: "The fact that most of those who immigrate to Sweden today come from these regions indicates that voter participation could fall further in the future."

'Good time to take in your share of refugees': UN to Denmark
6 September
[TheLocal.dk] Low numbers of refugee arrivals mean that Denmark should be able to accept its quota of transferable refugees, says the UN. But the country's two biggest political parties, the Venstre (Liberal) Party, which is the senior partner in the coalition government, and the opposition Social Democrats say that it is too early for Denmark to accept refugees relocated to it by the UN, writes Politiken.

"Since 2015, the number of asylum seekers in Denmark has fallen dramatically. This year only approximately 2,000 new asylum seekers have come to Denmark. This would be a very good time for Denmark to resume accepting quota refugees," Melissa Fleming, spokesperson for the UN High Commissioner for Refugees, told Politiken.

The quota system enables the UN to relocate refugees whose needs cannot be met in countries that neighbour the conflicts they have fled from. The UN is currently able to relocate one percent of its registered refugees, although as many as ten percent actually need to be relocated, according to Politiken's report.

Denmark has accepted 500 of the UN's quota refugees annually since 1989 – until last year, when it suspended its participation in the programme. Several other countries have also stopped accepting or reduced quota refugees.

Marcus Knuth, immigration spokesperson with Venstre, told Politiken that Denmark could resume taking in quota refugees in future.

"But we need to look further ahead. We have big integration problems with the large number that came in 2015," he said.

The Social Democrats also dismissed immediate recommencement of quota refugee arrivals.

"We are not against taking in quota refugees. On the contrary, all refugees should come to Denmark via that system," MP Dan Jørgensen told Politiken, adding, "We would prefer the EU to control its outer borders, so we can stop the terrible trafficking by people smugglers over the Mediterranean. Then we would be about to take in a number from the UN system."

French police clash with migrants in Calais
3 September
[TheLocal.fr] Police fired tear gas and three officers were injured on Saturday in clashes with migrants near the French port of Calais who took advantage of a traffic jam to sneak onto trucks, authorities said.

"Our British colleagues had opened only nine out of 14 lanes this weekend though we expected 9,000 vehicles in the Eurotunnel and 7,500 at the port," local deputy police chief Jean-Philippe Vennin told AFP.

He said the lane shortages considerably slowed down traffic on the main A16 motorway and at about 4:30pm, around 50 migrants "took advantage of the bottleneck to board a few trucks".

An AFP correspondent on the scene said there were about 60 migrants waiting near the motorway. Police engaged "in a game of cat and mouse" and used tear gas to disperse the migrants, said Vennin. Migrants who successfully climbed onto a truck were then chased away by the driver after being alerted by nearby motorists, the source added.

Counter-Terror Chief: Europe Home to 'More than 50,000' Islamic Radicals — With Up To 25,000 in UK
1 September
The European Union's counter-terror chief estimates that the bloc is now host to 'more than 50,000' radical Islamists.

Angela Merkel is pelted with TOMATOES during raucous election rally as furious voters call her a liar over her refugee open doors policy


May this be translated into votes for AfD in the upcoming election.

06/09/17
German leader Angela Merkel was hit by a tomato thrown by one of the hundreds of protesters who had gathered to watch her speak at a pre-election tally in Heidelberg on Tuesday.

Gang of migrants clash with French riot police leaving three officers injured as they try to board UK-bound lorries stuck in Calais traffic jams full of shocked British holidaymakers
03/09/17
Violence broke out after the French blamed the British for failing to open enough vehicle lanes at the end of the holiday season. At least 60 mostly young men tried to take advantage of the chaos.

Sweden Rivals Mexico for Grenade Attacks, Shooting Fatalities Five Times Higher Than Neighbouring Countries
6 September
A new report has shown that the number of fatal shootings in Sweden is up to four to five times that in Germany and the number of hand grenade attacks is on par with Mexico.

Swedes Charge Rwandan-Born Man over 1994 Genocide
6 September
A 49-year-old Rwandan-born man was charged in Sweden Wednesday over the 1994 genocide in his African homeland.

Asylum Seekers Take over Park in Small Town, Kick Out Mothers, Children
6 September
A children's park in the eastern German town of Ebersdorf has been taken over by young male asylum seekers who terrorise locals and have banned women and children from entering the playground.

Finland Considers Giving Returning Islamic State Fighters Priority Housing
6 September
Around 80 Finnish citizens have travelled to the Middle East to fight for Islamic State and now the government is considering allowing those who return to skip housing queues to help them better integrate back into society.

Report: Population Explosion in Africa Will Fuel Ongoing Migrant Crisis
5 September
A new analysis by the Austrian armed forces warns that Europe should be cautious about celebrating the slowdown of migration from Africa saying the numbers could be much higher in the near future.

EU Dismisses Hungarian Request for 'Solidarity' over Border Controls, 'We Won't Support Fences'
4 September
The European Commission has announced that it will not fund border fences, slapping down Hungary's request for help financing immigration control measures that the nation says protect Europe from an even larger influx of illegal immigrants.

Failed Asylum Seekers Use Italy as Back Door to European Union Residency
4 September
Thousands of migrants whose asylum applications were rejected in Northern Europe are returning to Italy because it is 'easier' to obtain European Union residency documents, according to claims from regional officials and aid workers.

German Authorities Tipped off to over 330 War Criminals Among Asylum Seekers
4 September
German authorities have been tipped off to the identities of over 330 war criminals from Syria and Iraq amongst ordinary asylum seekers since 2015, with many of the tips coming from other asylum seekers.

Iraqi Asylum Seeker Arrested for Attempted Rape in Alpine Resort Town
4 September
A 20-year-old Iraqi asylum seeker has been arrested after he tried to rape a woman who was hiking in the German ski town of Garmisch-Partenkirchen.

Romanian Coastguard Intercept Boat of 87 Migrants on Black Sea
3 September
Romania's coastguard says it has intercepted a fishing vessel carrying 87 migrants in the Black Sea that was sailing toward the Romanian coast. A statement said border police spotted the vessel on Sunday morning east of

Illegal Immigrant Charged with Supplying Hundreds of SIM Cards to Islamic State Jihadists in Iraq and Syria
3 September
An illegal Iraqi Kurd appeared in court charged with supplying over 400 mobile phone SIM cards to jihadists in Iraq and Syria to set up social media accounts.
Posted by: trailing wife || 09/07/2017 00:00 || Comments || Link || E-Mail|| [266 views] Top|| File under: Moslem Colonists
Sweden arrests person suspected of preparing terror offense
[Ynet] Swedish prosecutors say a person has been jugged
I ain't sayin' nuttin' widdout me mout'piece!
in southern Sweden on suspicion of preparing a terror offense.

Prosecutor Ewamari Haggkvist says the person was arrested Tuesday, adding the suspicion "is reasonable."

She said Wednesday she could not give further details but "the reason for the person being arrested is that the suspect could damage the investigation."

The Aftonbladet tabloid said the man was in his late 30s and his crime was committed after Aug. 21.

Haggkvist said a Swedish court would have to decide before Friday whether to hold the person in pre-trial detention.
Posted by: trailing wife || 09/07/2017 00:00 || Comments || Link || E-Mail|| [191 views] Top|| File under: Moslem Colonists
Two arrested after 'bomb factory' discovered near Paris
[TheLocal.fr] Two people have been arrested after police found components that can be used to make bombs in an apartment in a Paris suburb.

Two men have been arrested after police found components that can be used to make explosives in an apartment in a Paris suburb which media reports describe as a "bomb factory."

Security forces rushed to the scene after a plumber working in the building in the southern suburb of Villejuif saw what he thought resembled detonators and called the police.

The building was evacuated and work ordered to be stopped on a building site next to the apartment block while bomb disposal experts examined the material.

The flat was empty at the time of the discovery of the suspect devices and the two men were arrested in a car in the nearby suburb of Le Kremlin-Bicetre, media reports said.

One of them was reportedly the tenant of the apartment.

France Info radio said that the flat was like a "laboratory" and contained sulphuric acid, acetone, oxygenated water - ingredients that can be used to make explosives such as the TATP favoured by jihadists - as well as electric components, batteries and basins.

Other media reported that gas canisters were also found.

Traces of TATP -- known as the "mother of Satan" -- were found in a house where the alleged attackers in the twin jihadist assaults in Spain last month that killed 16 people were believed to have been trying to build bombs. TATP is a homemade explosive created by mixing precise quantities of acetone, oxygenated water and sulphuric, hydrochloric or nitric acid -- all of which are easily available in high street stores.

Nail polish remover is essentially acetone, while oxygenated water is a commonly used disinfectant.

The mixture creates a coarse powder of white crystals that requires only a basic detonator to explode, triggering a huge blast of burning gas.

The Paris prosecutor's office confirmed that "elements that may be part of the composition of explosives" were found in the flat in Villejuif.

Its counter-terrorism section has opened an investigation under potential charges of "criminal terrorist association" and "possession, transportation and production of explosive substances in relation with a terrorist action by an organized gang."

France is still under a state of emergency after November 2015 terror attacks killed 130 people.
One of the locked away
Drop the gat, Rocky, or you're a dead 'un!
pair, aged 36 and 47, is the owner of the flat, they said.

Papers written in Arabic were also found.
Posted by: trailing wife || 09/07/2017 00:00 || Comments || Link || E-Mail|| [418 views] Top|| File under: Moslem Colonists
Spain and Morocco break up 'jihadist cell' preparing 'large-scale' attack
[TheLocal.es] Spanish and Moroccan authorities have jugged
Don't shoot, coppers! I'm comin' out!
six jihadists who were preparing "large-scale attacks", Spain's interior ministry said Wednesday.

Spanish police and security authorities in Morocco "have dismantled a jihadist terrorist cell composed of six people", a ministry statement said, indicating that five of them were arrested in Morocco and one in Melilla, a Spanish enclave in North Africa.

The arrests came nearly three weeks after a group of jihadists, many of them of Moroccan origin, killed 16 people in two deadly attacks using vehicles and knives in Barcelona and another seaside resort in northeastern Spain.

"An investigation by the Moroccan security services found evidence that this group was planning large-scale terror attacks, holding discreet nighttime meetings during which they carried out physical training and simulated murder by decapitation," the ministry said.

A similar statement issued by the Moroccan interior ministry and quoted by MAP news agency, referred to group members "training how to slit throats with knives."

The agency said the cell became active in Beni Chiker, a town in the northeastern province of Nador, with its members "planning to carry out a range of execution operations in Morocco and Spain."

Five of the suspects are Moroccan nationals, one of whom had residency in Spain, while the sixth was a Spanish national of Moroccan origin, it said.

Police in Spain said the leader of the cell was a 39-year-old Spaniard of Moroccan origin living in Melilla. He was arrested by the security forces while visiting Morocco.

"He used his position as an assistant teacher in a centre for reeducating minors to carry out recruitment activities and to radicalise young people in a vulnerable situation," the interior ministry said.

It said such activity was "in line with the global strategy" of the Islamic State
...formerly ISIS or ISIL, depending on your preference. Before that al-Qaeda in Iraq, as shaped by Abu Musab Zarqawi. They're very devout, committing every atrocity they can find in the Koran and inventing a few more. They fling Allah around with every other sentence, but to hear the pols talk they're not really Moslems....
group.

Since mid-2015, Spain has arrested 199 people accused of links to extremism, the ministry said.
Posted by: trailing wife || 09/07/2017 00:00 || Comments || Link || E-Mail|| [234 views] Top|| File under: Islamic State
The Grand Turk
Turkish police kill Islamic State militant set to attack police station
[Ynet] Ottoman Turkish police

rubbed out

an Islamic State
...formerly ISIS or ISIL, depending on your preference. Before that al-Qaeda in Iraq, as shaped by Abu Musab Zarqawi. They're very devout, committing every atrocity they can find in the Koran and inventing a few more. They fling Allah around with every other sentence, but to hear the pols talk they're not really Moslems....


Lion of Islam

who was set to carry out a suicide

kaboom

on a

cop shoppe

in the Mediterranean city of Mersin on Wednesday, the interior ministry said.

The assailant, wearing a vest packed with explosives, was killed outside the

cop shoppe

in the Yenisehir district, which security sources said is located next to the regional headquarters of The Sick Man of Europe Turkey


...the only place on the face of the earth that misses the Ottoman Empire....


's MIT national intelligence agency.

"One member of the ISIS terrorist organization, wearing a suicide bomb vest, was captured dead in front of the Mersin Yenisehir district's ... central

cop shoppe

," the interior ministry said in a statement.
Posted by: trailing wife || 09/07/2017 00:00 || Comments || Link || E-Mail|| [200 views] Top|| File under: Islamic State
India-Pakistan
India army chief: we must prepare for simultaneous war with China and Pakistan
[Guardian] India's army chief said on Wednesday the country should be prepared for a potential two-front war given China is flexing its muscles and there is little hope for reconciliation with Pakistan.

General Bipin Rawat referred to a recent 10-week standoff with the Chinese army in the Himalayas that ended last week. He said the situation could gradually snowball into a larger conflict on India's northern border. Rawat said Pakistan on the western front could take advantage of such a situation.

The Press Trust of India news agency quoted Rawat's remarks at a seminar organised by the Center for Land Warfare Studies, a thinktank in New Delhi.

India fought a war with China in 1962 and three wars with Pakistan, two of them over control of Kashmir, since securing independence from Britain in 1947. All three countries are nuclear powers.

Rawat said credible deterrence did not take away the threat of war. "Nuclear weapons are weapons of deterrence. Yes, they are. But to say that they can deter war or they will not allow nations to go to war, in our context that may also not be true," the news agency quoted him as saying.

India last week agreed to pull troops from the disputed Doklam plateau high in the Himalayas, where Chinese troops had started building a road. The 10-week standoff was the two nations' most protracted in decades, and added to their longstanding strategic rivalry.
Posted by: Besoeker || 09/07/2017 08:32 || Comments || Link || E-Mail|| [378 views] Top|| File under:
Two suspects 'linked to Izhar attackers' arrested in Balochistan
[DAWN] Two people allegedly associated with the Ansar-ul-Shariah Pakistain (ASP) group tied to the attack on Muttahida Qaumi Movement


...English: United National Movement, generally known as MQM, is the 3rd largest political party and the largest secular political party in Pakistain with particular strength in Sindh. From 1992 to 1999, the MQM was the target of the Pak Army's Operation Cleanup leaving thousands of urdu speaking civilians dead...


-Pakistain (MQM-P) leader Khwaja Izharul Hasan were locked away
Don't shoot, coppers! I'm comin' out!
in Balochistan



...the Pak province bordering Kandahar and Uruzgun provinces in Afghanistan and Sistan Baluchistan in Iran. Its native Baloch propulation is being displaced by Pashtuns and Punjabis and they aren't happy about it...


on Wednesday, a security official told DawnNews.

According to the official, the suspects were identified as Professor Mushtaq ─ a teacher at the Balochistan University of Information Technology, Engineering and Management Sciences (BUITEMS) who was arrested in Quetta ─ and Mufti Habibullah, who was arrested in Pishin district.

According to initial reports, Mushtaq allegedly ran an educational institute in Bloody Karachi


...formerly the capital of Pakistain, now merely its most important port and financial center. It is among the largest cities in the world, with a population of 18 million, most of whom hate each other and many of whom are armed and dangerous...


, while Habibullah ran seminaries in Karachi and Hyderabad. They were allegedly involved in the brainwashing of students they came into contact with in Karachi.

They have been shifted to some holy man's guesthouse an undisclosed location, the official said.

The ASP

grabbed credit

for an attack on Khawaja Izharul Hasan on Eidul Azha, and has also been linked to recent attacks on police officials in Karachi. Security officials save said it comprises highly-educated individuals, with at least two suspects identified as students of Karachi University and NED.


Posted by: Fred || 09/07/2017 00:00 || Comments || Link || E-Mail|| [218 views] Top|| File under: Ansar al-Sharia
Iraq
17 ISIS Turbans die in Tal Afar


Tal Afar (IraqiNews.com) Iraqi army forces killed 17 Islamic State members in Nineveh on Wednesday as they continue efforts to purge areas recaptured from the militant group, military media said.

The Defense Ministry's War Media Cell said the army's 15th division killed 17 militants while combing the Ayyadiah region, northwest of Tal Afar, Islamic State's last bastion in Nineveh which joint forces took over late August.

Six of the killed militants, who attacked the army force during the combing patrols, wore explosive belts, according to the media service.

Troops also managed to set free three women who were held by the militants, the statement added.

Iraq government forces recaptured Mosul, Islamic State's former capital in Iraq, early July, and later headed west to Tal Afar, regaining control there late August. Militants had lost up to 30.000 fighters during both campaigns, according to military officials.

The Joint Operations Command has marked the IS-held town of Hawija, southwest of Kirkuk, as its next target of operations. Islamic State militants are still holding a few remaining havens in Anbar and Salahuddin-Diyala borders.
Posted by: badanov || 09/07/2017 00:00 || Comments || Link || E-Mail|| [207 views] Top|| File under: Islamic State
Salahuddin Kombat Kronicle

1 dead in ISIS attack

Salahuddin (IraqiNews.com) A soldier was killed, three others were wounded in an Islamic State attack launched against security checkpoint in south of Salahuddin, a security source said.

Speaking to Baghdad Today on Wednesday, the source said, "IS targeted a joint security checkpoint for army and Popular Mobilization Forces using hand grenades and heavy weapons in Yathrib region, south of Salahuddin."

"The attack left a soldier killed and three others of the army's second division wounded," the source, who preferred anonymity, added.

Yathrib was one of the main IS strongholds in Salahuddin before being freed.

Pivotal regions that link between each of Diyala, Salahuddin and Kirkuk, are still held by the militants which poses threats to the liberated regions. Iraqi troops are urged to prevent the militants infiltration between Salahuddin and Kirkuk provinces, especially the regions stretching along Hamreen mountains and Al-Azeem town.

It's expected that the Iraqi government will head towards liberating other IS strongholds across Iraq, including in Salahuddin.

A monthly count by the United Nations Assistance Mission in Iraq (UNAMI), which excludes security members deaths, said 297 Iraqis, were killed and injured due to violence and armed conflicts during the month of ِAugust. Baghdad was the most affected province with 45 deaths and 135 injuries.

Iraqi militia kills 5 ISIS troops in ain al-Naml region

Salahuddin (IraqiNews.com) The pro-government Shia-led paramilitary troops have repulsed an Islamic State attack, killing five militant in north of Salahuddin.

A statement by the media service of al-Hashd al-Shaabi (Popular Mobilization Forces) said on Wednesday that "the 29th brigade repelled an IS attack in ain al-Naml region, north of Salahuddin."

"The attack left five militants killed and their vehicle burnt," the statement added.

Earlier on the day, an army soldier was killed, while three others were wounded as IS militants attacked a joint checkpoint for army and PMFs in Yathrib region, south of Salahuddin.

On Tuesday, al-Salam Corps, the military wing of popular Shia cleric Muqtada al-Sadr's movement, said it killed three IS suicide bombers late Monday before they could stage an attack against nightclubs in the town of Balad, south of Tikrit, the province's capital.
Posted by: badanov || 09/07/2017 00:00 || Comments || Link || E-Mail|| [245 views] Top|| File under: Islamic State
Iraqi warbirds destroy ISIS convoy in Diyala
Baqubah (IraqiNews.com) Iraqi army warplanes destroyed on Wednesday a convoy of Islamic State militants in northeastern Diyala, a security commander was quoted saying.

Maher al-Ezzawi, commander of Dijlah Operations, told Alsumaria News that army fighter jets bombarded the convoy at Wadi Thallab (80 km northeast of Baqubah), killing al militants in it.

Ezzawi said the strike was carried out based on "accurate intelligence information".

Islamic State militants have launched occasional attacks against security forces and civilians in Diyala over the past few months, coinciding with government operations that managed to recapture the city of Mosul, Islamic State's largest bastion in Iraq, and the town of Tal Afar, their last holdout in Nineveh province.

The government and its military commanders intend to wage further offensives at other Islamic State havens across the country, including Diyala, seeking to mark an end to the self-proclaimed "caliphate" the group declared back in 2014. Commanders have marked Kirkuk's town of Hawija as the next target of anti-Islamic State operations.
Posted by: badanov || 09/07/2017 00:00 || Comments || Link || E-Mail|| [442 views] Top|| File under: Islamic State
Baghdad Bomb and Bullet Bulletin


1 dead in double bombing attack

Baghdad (IraqiNews.com) One civilian was killed, seven others were wounded in two bomb blasts that occurred in north and south of Baghdad, a security source said.

"One person was killed, while two others were injured as an IED, placed near a wholesale store in al-Hamamiyat village in Taji region, north Baghdad, went off," the source told Baghdad Today on Wednesday.

"Five others were injured due to a blast caused by a bomb, placed near a market in al-Mahmoudiya region, south of Baghdad," the source added.

On Tuesday, six people were reportedly killed and injured in two blasts in north and west of Baghdad.

Baghdad has seen almost daily bombings and armed attacks against security members, paramilitary groups and civilians since the Iraqi government launched a wide-scale campaign to retake IS-occupied areas in 2016.
Posted by: badanov || 09/07/2017 00:00 || Comments || Link || E-Mail|| [203 views] Top|| File under:
Anbar Antix


10 ISIS Turbans smoked in airstrikes in Qaim

Anbar (IraqiNews.com) Fighter jets have shelled a store for Islamic State militants in western Anbar, leaving ten members killed, a security source said.

"Warplanes bombarded an IS store in Qaim town, Anbar, leaving it completely destroyed with ten members killed," the source told Alghad Press on Wednesday.

On Tuesday, coalition jets pounded house of IS leader Hilal Ismail al-Salmani in the town of al-Qaim, killing him and seven of his companions in Qaim.

Last week, the Defense Ministry's War Media Cell said the air force bombarded six IS locations in Qaim, killing 94 members, including a senior security commander and a close aide to the group's supreme leader abu Bakr al-Baghdadi.

Anbar's western towns of Anah, Qaim and Rawa are still held by the extremist group since 2014, when it occupied one third of Iraq to proclaim a self-styled Islamic Caliphate. Iraqi troops were able to return life back to normal in the biggest cities of Anbar including Fallujah, Ramadi and others after recapturing them.

Fighter jets from the Iraqi army and the international coalition regularly pound IS locations in the province.

Late July, Iraqi army jets reportedly dropped millions of leaflets on western Anbar telling locals that liberation offensives for the province were nearing.
Posted by: badanov || 09/07/2017 00:00 || Comments || Link || E-Mail|| [194 views] Top|| File under: Islamic State
Israel-Palestine-Jordan
Palestinian teen arrested at Hebron checkpoint with knife
[IsraelTimes] Border Police officers tossed in the calaboose
Book 'im, Mahmoud!
a Paleostinian teenager at a checkpoint in the West Bank city of Hebron on Wednesday after finding a knife in his possession, police said.

The suspect was a Paleostinian minor from the Hebron


...Hamas Central in the West Bank...

area. He was passing through a checkpoint near the city's Tomb of the Patriarch's holy site, when he was stopped for a more thorough examination after raising the suspicion of the Border Police officers, a police spokeswoman said.

Following his arrest, the youth was brought in for further questioning, she said

The incident is still being investigated, she added, while saying that Border Police officers at the scene believed the Paleostinian sought to carry out a stabbing attack at the checkpoint.
Posted by: trailing wife || 09/07/2017 00:00 || Comments || Link || E-Mail|| [215 views] Top|| File under: Hamas
Syria-Lebanon-Iran
Israeli air raid on Syrian military position kills 2
BEIRUT (AP) ‐ Israeli warplanes struck a military position near the Mediterranean coast in western Syria early Thursday, killing two soldiers and causing material damage, the Syrian army said.

The airstrike targeted a facility near the town of Masyaf that some said was tied to Syria's chemical weapons program, in a stronghold of President Bashar Assad that is also heavily protected by the Russians.

In a statement, the Syrian army said the Israeli warplanes fired several missiles while in Lebanese air space, and warned of the "dangerous repercussions of such hostile acts on the security and stability of the region."

There was no immediate comment from Israel, which has rarely confirmed or commented on such strikes.

While largely staying out of the Syrian civil war, Israel has carried out a number of airstrikes against suspected arms shipments believed to be bound for Lebanon's Hezbollah militant group, which is fighting alongside President Bashar Assad's forces. Israel has also struck several Syrian military facilities since the conflict began, mostly near the Israeli-occupied Golan Heights.

Assad, not wanting to draw Israel into his country's war, has never responded.
Posted by: Besoeker || 09/07/2017 07:53 || Comments || Link || E-Mail|| [296 views] Top|| File under:
Syria threatens 'serious consequences' for 'Israeli' strike on chemical weapons development site
The Syrian army warned Israel of "serious consequences" Thursday after officially confirming media reports claiming Israeli fighter jets carried out a strike on targets on the state's Scientific Studies and Research Center (CERS) near the city of Hama, which is responsible for research and development of nuclear, biological, chemical and missile technology and weapons.
Don't drink your own ink,
Bashar.
Posted by: g(r)omgoru || 09/07/2017 05:45 || Comments || Link || E-Mail|| [391 views] Top|| File under:
Syrian Army Combat Summary

Syrian army fights to secure corridor into Deir Al-Zor

BEIRUT: The Syrian army and its allies are fighting to secure a corridor to troops in Deir Al-Zor, a day after they smashed through Daesh lines to break the jihadist siege.

The army reached Deir Al-Zor city on Tuesday in a days-long thrust that followed months of steady advances east across the desert, breaking a siege that had lasted three years.

Daesh counter-attacks lasted through the day, trying to repel the army, the Syrian Observatory for Human Rights said. Fierce battles raged around the city, as troops sought to expand the route and allow aid in, the British-based war monitor added.

"Work is progressing to secure the route and widen the flanks so as not to be cut or targeted by (Daesh)," said a commander in the military alliance backing Syrian President Bashar Assad.

"The next step is to liberate the city," the non-Syrian commander said.
It points to a tough battle ahead as the army aims to move from breaching the siege to driving Daesh militants from their half of the city, the sort of street-by-street warfare in which they excel.

Syrian state news agency SANA said the army had made gains expanding its control near the corridor after heavy artillery and air strikes.

Assad and his allies — Russia, Iran and Shiite militias including Hezbollah — will follow the relief of Deir Al-Zor with an offensive along the Euphrates valley, the commander said.

The Euphrates valley cuts a lush, populous swathe of green about 260 km (160 miles) long and 10 km (6 miles) wide through the Syrian desert from Raqqa to the Iraqi border at Al-Bukamal.

The area has been an Islamic State stronghold in Syria but came under attack this year when a US-backed alliance of Kurdish and Arab militias besieged and assaulted Raqqa.

Rapidly losing territory in Syria and Iraq, Daesh is falling back on the Euphrates towns downstream of Deir Al-Zor, including Al-Mayadin and Al-Bukamal, where many expect it to make a last stand.

Still, the jihadist group specializes in urban combat, using car bombs, mines, tunnels and drones, and has held out against full-scale attack for months in some towns and cities.

Daesh has 6,000-8,000 fighters left in Syria, despite losing most of its territory across both Iraq and Syria since September 2014, the United States-led coalition said.

Food convoys
Parallel with their thrust toward Deir Al-Zor, the Syrian military and its allies have been fighting Daesh in its last pocket of ground in central Syria, near the town of Al-Salamiya on the Homs-Aleppo highway.

On Wednesday, army advances gained control of four villages there, further tightening the pocket, a military media unit run by Lebanon's Hezbollah said.

In Raqqa, the US-backed Syrian Democratic Forces alliance says it has taken about 65 percent of Daesh's former self-declared Syrian capital.

Deir Al-Zor lies along the southwest bank of the Euphrates. The government enclave includes the northern half of the city and the Brigade 137 military base to the west.

The army also holds an air base and nearby streets, separated from the rest of the enclave by hundreds of meters of Daesh-held ground and still cut off from the advancing army.

Government forces will push toward the besieged air base, the pro-Assad commander said.

Instead of breaking the siege along the main road from Palmyra, stretches of which remain in Daesh hands, the army reached the Brigade 137 along a narrow salient from the northwest.

The corridor from the west into Brigade 137 was only about 500 meters wide, the commander said.

The United Nations has estimated that 93,000 civilians were living under Daesh siege in Deir Al-Zor in "extremely difficult" conditions, with some high-altitude air drops supplying them.

Deir Al-Zor's provincial governor told state-run television that convoys loaded with food and medicine were on the way, along with ambulances and a mobile clinic. Residents in the enclave had gone years without vegetables, fuel, and other necessities, Mohammed Ibrahim Samra said.

"Despite all this, the schools kept running," he said. "Our people in Deir Al-Zor have suffered a lot ... and they still held on to their land."



More from al-Manar


The Syrian Arab Army units expanded their control around Regiment 137 in the southwestern side of Deir Ezzor and inflicted heavy losses on ISIL terrorists, at a time when fierce infighting erupted between the terror organization's mercenaries due to the state of collapse it is suffering under the continuous victories of the Syrian army.

SANA reporter in Deir Ezzor said the army units operating in the southwestern countryside of Deir Ezzor are working to expand their control in the vicinity of the Regiment 137 after breaking the siege imposed on the city yesterday for more than 3 years.

The reporter pointed out that the Air Force has directed intensive strikes on the hideouts and fortified points of ISIL in the areas of al-Malha, al-Thardah and near al-Taim oil field and the villages of Shula and Ayyash and Bugheiliyeh, which resulted in the destruction of some of the targets and the elimination of many terrorists.

The Syrian Arab Army units controlled on Tuesday a number of strategic hills around the town of Kabajib, 50 km southwest of Deir Ezzor.

Meanwhile, local sources from the western countryside of Deir Ezzor reported that some ISIL terrorists were killed and injured as infighting erupted between Iraqi mercenaries and others of the French nationality in the town of Granij.

Source: SANA
Posted by: badanov || 09/07/2017 00:00 || Comments || Link || E-Mail|| [266 views] Top|| File under: Govt of Syria
10 die in a bombing attack in Idlib
Idlib (Syria News) Ten people were killed, while others were wounded in a bomb blast that hit Idlib Municipal Stadium, in the city of Idlib, north of Syria.

Idlib media center informed, on Wednesday, that ten persons were killed in a blast that hit the Municipal Stadium in the city of Idlib.

Some eyewitnesses and Civil Defense members also revealed that they saw an armed reconnaissance plane while bombing a fuel tank near the stadium area; meanwhile, media source affirmed the blast was due to the explosion of an ammunition vehicle inside the stadium.

It is noteworthy that the city of Idlib suffered several car bomb blasts lately, in addition to the absence of air strikes, since joining the de-escalation agreement made in May 2017.
Posted by: badanov || 09/07/2017 00:00 || Comments || Link || E-Mail|| [206 views] Top|| File under:
Who's in the News
34
[untagged]
6
Islamic State
5
Moslem Colonists
4
Govt of Pakistan
2
Govt of Syria
2
Sublime Porte
1
Jamaat-ul-Mujahideen Bangladesh (IS)
1
Houthis
1
Govt of Iraq
1
Hamas
1
Commies
1
Ansar al-Sharia
Bookmark
E-Mail Me
The Classics
The O Club
Rantburg Store
The Bloids
The Never-ending Story
Thugburg
RSS Links
Gulf War I
The Way We Were
Bio
Merry-Go-Blog
Hair Through the Ages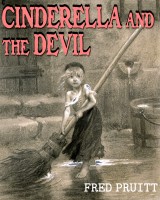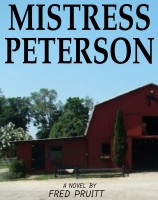 On Sale now!


A multi-volume chronology and reference guide set detailing three years of the Mexican Drug War between 2010 and 2012.

Rantburg.com and borderlandbeat.com correspondent and author Chris Covert presents his first non-fiction work detailing the drug and gang related violence in Mexico.

Chris gives us Mexican press dispatches of drug and gang war violence over three years, presented in a multi volume set intended to chronicle the death, violence and mayhem which has dominated Mexico for six years.
Click here for more information


Meet the Mods
In no particular order...


Steve White
Seafarious
Pappy
lotp
Scooter McGruder
john frum
tu3031
badanov
sherry
ryuge
GolfBravoUSMC
Bright Pebbles
trailing wife
Gloria
Fred
Besoeker
Glenmore
Frank G
3dc
Skidmark
Alaska Paul



Better than the average link...



Rantburg was assembled from recycled algorithms in the United States of America. No trees were destroyed in the production of this weblog. We did hurt some, though. Sorry.
54.209.202.123