Afghanistan
District police chief killed in IED explosion in Ghazni
[Khaama (Afghanistan)] A top security official lost his life in an

kaboom

triggered by the Improvised Explosive Device (IED) in southeastern Ghazni province of Afghanistan.

According to the local officials, the incident took place in the vicinity of Jaghatoo district, claiming the life of the district police chief.

Provincial police

front man

Fahim Amar Khel confirmed the incident and said the district police chief Mohammad Ishaq Jalili was busy visiting the security posts and patrolling in the area when the incident took place.

He said only the police chief lost his life and no one else was hurt in the attack.

The Talibs group

grabbed credit

behind the incident.


Posted by: Fred || 09/15/2017 00:00 || Comments || Link || E-Mail|| [182 views] Top|| File under: Taliban
ISIS loyalists hailing from Orakzai Agency killed in US drone strike
[Khaama (Afghanistan)] A number of ISIS loyalists hailing from Orakzai Agency
... crawling with holy men, home to Darra Adam Khel, the world's largest illegal arms bazaar. 14 distinct tribes of beturbanned primitives inhabit Orakzai agency's 1500 or so square kilometers...
in the tribal regions of Pakistain were killed in a US

dronezap

in eastern Nangarhar


The unfortunate Afghan province located adjacent to Mohmand, Kurram, and Khyber Agencies. The capital is Jalalabad. The province was the fief of Younus Khalis after the Soviets departed and one of his sons is the current provincial Taliban commander. Nangarhar is Haqqani country..


province of Afghanistan.

The provincial government media office in a statement said at least three ISIS

turbans

were killed in the raid.

The statement further added that the Arclight airstrike was carried out by the foreign forces in the vicinity of Nazian district.

The

turbans

were targeted in Lalma area of Nazian district, the statement said, adding that the local residents did not suffer any casualties in the Arclight airstrike.

In the meantime, the provincial police commandment in a statement said a leader of the terror group was also among those killed, putting the number of those killed in the raid at two.

The statement further added that the Arclight airstrike was carried out at around 8 am local time on Wednesday.

The police commandment said the information they have received from the area indicate that the slain

turbans

were originally hailing from Orakzai Agency.


Posted by: Fred || 09/15/2017 00:00 || Comments || Link || E-Mail|| [213 views] Top|| File under: Islamic State
Kidnapped Finnish aid worker released in Kabul
[Khaama (Afghanistan)] A female Finnish aid worker who was kidnapped from capital Kabul months ago has been released by her captors, the Finnish government officials said Thursday.

The foreign ministry of Finland confirmed the release of the woman but no further details were given regarding the circumstances surrounding her release.

The officials are saying that the woman was kidnapped from the city in the month of May.

According to the officials, a German colleague and a guard of the woman were also killed during the incident that led to her kidnapping.


Posted by: Fred || 09/15/2017 00:00 || Comments || Link || E-Mail|| [209 views] Top|| File under: Taliban
Arabia
Yemen al-Qaeda ousted from Abyan district
ADEN: Yemeni forces backed by the UAE have driven Al-Qaeda militants from a southern district that is the birthplace of President Abed Rabbo Mansour Hadi, security sources said Thursday.

Wadea is located in Abyan province, which for months was a no-go zone for pro-government troops and where Al-Qaeda fighters fled after a similar offensive in the neighboring province of Shabwa last month.

Seven suspected Al-Qaeda members were arrested during the Wadea operation, which began on Wednesday, including an alleged explosives expert known as Abu Abdallah, according to the sources.

Other sources said the terrorists had not put up a fierce resistance, but withdrew — a now familiar pattern for Al-Qaeda in Yemen.

"Most of the organization's leaders fled ... and headed toward the nearby Muhafid district," the sources said, referring to an Al-Qaeda stronghold on the edge of Abyan province.

Al-Qaeda in the Arabian Peninsula, seen by the US as the network's most dangerous branch, has exploited years of conflict between the government and Houthi militias to expand its presence in Yemen, particularly in southern provinces.

Around 100 UAE troops have been killed in the conflict.

Separately, a Saudi pilot was killed in Yemen while providing air support for an operation against Al-Qaeda militants, a Saudi-led coalition backing the government said on Thursday.

The Saudi Royal Air Force plane crashed in the southern province of Abyan on Wednesday night "due to a technical failure," coalition spokesman Col. Turki Al-Maliki told the Saudi Press Agency.

Meanwhile, UN humanitarian coordinator Jamie McGoldrick said in Aden that the UN is in the process of expanding its role in southern Yemen.

"We are bringing in more internationals to be based here and also to go to the provinces to support the humanitarian needs in those places," McGoldrick told reporters at Aden airport.

The coordinator said he met Yemen's prime minister to discuss the humanitarian situation and logistics during his visit to the city.

"We expressed the need for the ministries here and elsewhere to be functioning properly, for budgets to be given to them so they can do their work," said McGoldrick.

"The UN and the international community cannot replace these ministries. We're only here for the emergency side of things," he said, highlighting the country's cholera epidemic and food security.

McGoldrick said he met with officials from the Arab coalition.

"We visited the Emirati base and met with the coalition forces — the Emiratis and the Saudis — and we had a chat about the current situation and our expansion plans and what their own activities look like," he said, without elaborating.
Posted by: badanov || 09/15/2017 00:00 || Comments || Link || E-Mail|| [222 views] Top|| File under: al-Qaeda in the Arabian Peninsula
Head of al-Murrah tribe confirms Qatar revokes family's citizenship
[ENGLISH.ALARABIYA.NET] The head of the al-Murrah tribe in Qatar


...an emirate on the east coast of the Arabian Peninsula. It sits on some really productive gas and oil deposits, which produces the highest per capita income in the world. They piss it all away on religion, financing the Moslem Brotherhood and several al-Qaeda affiliates...


, Sheikh Taleb bin Lahom bin Shreim, has confirmed that Doha has revoked his citizenship along with 54 of his relatives and warned his country's embrace of Iran.

In an interview with Al Arabiya, Sheikh Taleb said the actions of the Qatari authorities has not surprised him.

"The Qatari authorities have become a source of haven for

holy warriors

and their sponsors, and the subject of discussion is much bigger than nationality. It is a big attack on Soddy Arabia


...a kingdom taking up the bulk of the Arabian peninsula. Its primary economic activity involves exporting oil and soaking Islamic rubes on the annual hajj pilgrimage. The country supports a large number of princes in whatcha might call princely splendor. When the oil runs out the rest of the world is going to kick sand in the Soddy national face...


and the Gulf states," he told Al Arabiya.

Saudi Arabia's National Society for Human Rights (NSHR) has said that Qatar revoked the citizenships of 54 members directly related to Sheikh Taleb's branch of the family, including 18 women and their children.

"This violating all principles of human rights


One man's rights are another man's existential threat.


, exposing them as diasporas and displacing them, similar to an action in the past when the Qatari government itself in 2005 took action against more than 6,000 of its citizens and displaced them by withdrawing their nationality without any justification or reason consistent with international standards," NSHR said in a statement made available to Al Arabiya.
Posted by: Fred || 09/15/2017 00:00 || Comments || Link || E-Mail|| [215 views] Top|| File under: Govt of Qatar (MB)
Britain
The Latest on Subway Incident: London Ambulance says 18 22 people hospitalized
LONDON (AP) ‐ The Latest on an incident at a subway station in London (all times local):

11:25 a.m.

The London Ambulance Service says 18 people have been taken to hospitals after a fire at a subway station that police are calling a terrorist attack.

The ambulance service says none of the injuries is thought to be serious or life-threatening.

Passengers reported seeing people with burns to their faces and bodies after the fire on a Tube train at Parsons Green station.

The ambulance sevrice says it was called at 8:30 a.m. Friday and the first crews were on the scene within five minutes.

11:05 a.m.

The mayor of London says the city "will never be intimidated or defeated by terrorism."

Sadiq Khan says the city "utterly condemns the hideous individuals who attempt to use terror to harm us and destroy our way of life."

He says Londoners should remain "calm and vigilant" after a fire on a subway train that police are calling a terrorism incident.

London has been targeted by attackers several times this year, with vehicle attacks near Parliament, on London Bridge and near a mosque in Finsbury Park in north London.

Khan says he will be attending a meeting of the government's COBRA emergency committee with Prime Minister Theresa May later.
2:45 p.m.

Terrorism analyst Magnus Ranstorp with the Swedish Defense University says Londoners have been very fortunate because the bomb placed on a subway appears not to have fully detonated.

After studying photos of the device, he said Friday the bomb had only "partially" burned since much of the device and its casing remained intact. He said that will make it easy for police and security services to determine what chemicals and methods were used to make the bomb.

He says "they were really lucky with this one, it could have really become much worse."

He said the bomber chose to conceal the device in a bucket and a plastic shopping bag rather than a backpack. He also says, from the photos, "it seems that this was hastily put together. Probably not very well mixed together."

In all, 22 people were wounded by the bomb on Friday.


Besoeker's BBC liveblog has a photo of the bomb at 8:13 -- scroll down.
Posted by: Besoeker || 09/15/2017 06:43 || Comments || Link || E-Mail|| [840 views] Top|| File under:
Europe
Knifeman shouting 'Allah' attacks a soldier on patrol in Paris
h/t Instapundit


[DailyMail] A knife wielding man has attacked a French soldier outside a Metro station in Paris today while praising Allah.

The attacker approached the soldier from behind and then lunged at him with the blade at Chatelet metro station at 6.30am this morning.

The victim managed to wrestle him to the ground and he was arrested by armed police as he shouted ISIS slogans.
Posted by: g(r)omgoru || 09/15/2017 11:05 || Comments || Link || E-Mail|| [229 views] Top|| File under: Moslem Colonists
European migrant colonist briefs


German police in widespread raids on 'visa marriages'
12 September
[DW] Authorities have said that they know of at least 70 cases stemming from the same criminal gang. Nigerian men are suspected of paying for fake marriage licenses to Portuguese women in exchange for EU residency.

French ex-principal: My school was not safe for Jews
8 September
[IsraelTimes] Bernard Ravet, from Marseille, says he was horrified by violent Islamist verses circulating among students, regularly advised Jewish students to attend elsewhere for their own safety.

Whereas 30 years ago the majority of French Jews enrolled their children in public schools, now only a third of them do so. The remaining two-thirds are divided equally between Jewish schools and private schools that are not Jewish, including Catholic and Protestant institutions, according to Francis Kalifat, the president of the CRIF umbrella group of French Jewish communities.

"In the Paris region, there are virtually no more Jewish pupils attending public schools," Kalifat told JTA last year, attributing their absence to "a bad atmosphere of harassment, insults and assaults" against Jews because of their ethnicity, and to the simultaneous growth of the Jewish education system.

Germany: Four Asylum Seekers Arrested After 56-Year-Old is Gang Raped
14 September
Four asylum seekers have been arrested by police in Dessau, Germany after being suspected of gang raping a 56-year-old woman on the grounds of a former vocational school last month.

Swedish Police May Have to Release Murder Suspect Because They Can't Find an Interpreter
14 September
Swedish police may have to release a 15-year-old suspected of killing a 17-year-old earlier this week by stabbing him to death because they are unable to find a translator for him. The 15-year-old who is accused of the stabbing may have to

Global Study: Immigration a 'Major' Concern Across 25 Countries, Majority Doubt 'Refugee' Claims
14 September
A survey of 25 nations has revealed that countries with higher levels of immigration are changing their attitudes towards it fastest.

Migrant Rape Attacks Up 91 Per Cent in Bavaria This Year
14 September
The number of rape attacks in the German region of Bavaria has increased by 48 per cent, 685 cases being reported to police from January to July of this year, and the number attributable to migrants has increased by 91 per cent. Migrants accounted for 126 rapes in the same period, almost double the number of 2016, making migrants responsible for almost one in every five cases of rape, German newspaper Bild reports.

Merkel Slams Hungary's Migrant Stance as 'Unacceptable'
13 September
German Chancellor Angela Merkel has slammed Hungary's decision to continue to refuse to take in redistributed migrants and has left the possibility of Hungary leaving the European Union on the table.

UN Slams Hungary, Says Wall 'Designed to Keep People Out of the Country'
13 September
The United Nations has strongly criticised Hungary for showing a "very clear intention" to halt illegal immigration, blasting the nation's border wall for giving an unwelcoming impression to would-be asylum seekers.

Malmö Emergency Room Workers Say Gang Violence Putting Their Lives 'at Risk'
13 September
Emergency room workers at hospitals in the Swedish city of Malmö have said that escalating gang violence has caused their work environment to become so dangerous that they feel their lives are at risk.

Failed Asylum Seeker Arrested for Rape of Woman out Jogging
12 September
A 34-year-old failed Nigerian failed asylum seeker has been arrested in Bavaria after being suspected of raping a young woman who was out in a park jogging along a walking trail.

Hungary: EU's Notion of 'Solidarity' on Migrant Issue Is a 'Dictate'
12 September
Hungarian Prime Minister Viktor Orbán slammed the European Union elite in Brussels saying that their concept of "solidarity" on migrant issues felt more like a "dictate".

Sweden Releases 'Sex Guidebook' to Teach Young Migrants Not to Rape
12 September
The Swedish Ministry of Youth and Civil Affairs has announced a new programme to combat increased sex attacks committed by newly arrived migrants by releasing a 'sex guidebook' to teach them basic sex education and that women are allowed to say no.

Finland: 70 Per Cent of Migrants Denied Asylum Convert to Christianity, Appeal
12 September
Authorities in Finland have noted a significant increase in failed asylum seekers converting to Christianity and appealing their deportation orders.

Punish Muslims for 'Hate Speech' Against 'Infidels', Says Merkel Ally
11 September
A member of German Chancellor Angela Merkel's conservative party has demanded 'hate speech' laws are deployed against Muslims who attack "infidels" in Mosques, as well as those who criticise Islam.

Church Demands Open Borders for Europe: 'Charity Knows No Boundaries'
11 September
The German Church has stepped up criticism of government and EU migration policies, with senior figures stating that Europe "has room for more refugees".

EU Border Agency Chief Sees Spike in Spain Migrant Arrivals
11 September
The head of the European Union's border agency says the number of migrants arriving in Europe through Spain has more than doubled this year.

Polish Minister: Poland's Security Is More Important than EU Decisions
11 September
Poland's Foreign Minister Witold Waszczykowski announced his country's intention to defy the latest European Court of Justice (ECJ) ruling that would force Poland to take in migrants.

Smuggler Boats from Turkey Land Hundreds of Migrants on Cyprus
10 September
Cyprus police say a 36-year-old man has been arrested for allegedly driving one of a pair of boats that brought 305 Syrian refugees to the island's northwestern coast.

Migrants Prefer Germany Because Its Benefits 'Are Quite High,' Says Gov't Minister
9 September
German Interior Minister Thomas de Maizière has said that his country's generous welfare benefits act like a magnet for migrants, and called for a unification of standards throughout the European Union (EU) to better distribute new arrivals.

Firemen Abandon House Blaze After Being Attacked in Swedish No-Go Zone
9 September
Firefighters in the southern Swedish city of Malmö were forced to let a building burn to the ground after they were violently attacked by locals who threw glass bottles at them.

Councillor Who Criticised Shariah Enclaves, Mass Migration to Be 'Dealt with' by Irish Premier's Party
8 September
An Irish councillor who criticised open borders immigration and the establishment of Shariah enclaves in the West has been condemned by prime minister and party leader Leo Varadkar.

Failed Asylum Seeker Accused of Murdering Romanian Prostitute
8 September
A failed asylum seeker from Mali has been accused of brutally murdering a 33-year-old Romanian prostitute in the German city of Regensburg by strangling her to death.

Female Joggers Told, 'Look over Your Shoulders' After Brutal Daylight Rape
8 September
A police prosecutor has advised women in Germany to "run in pairs" and be mindful of their surroundings after a woman was brutally attacked in a public park.

Terrorism, Migrants, Extremism at Top of Germans' Fears Ahead of Election
7 September
Terrorism, political extremism, and social tensions due to mass migration are Germans' greatest concerns ahead of the federal election, according to a survey.

Hungary: EU Forcing Countries to Take Migrants is 'Political Rape'
7 September
Hungarian foreign minister Péter Szijjártó has vowed "the real battle is only just beginning", as the Court of Justice of the European Union demands that Budapest allow Brussels to settle migrants in Central Europe.

Sweden Welcomes Failed Asylum Seekers from Finland
7 September
Around 50 failed asylum seekers crossed the border from Finland into Sweden at the border crossing in Torneå, in full view of authorities, hoping to claim asylum.

Veiled Woman Assaults Shopkeeper for Selling Lingerie Near Headscarves
7 September
A saleswoman in a fashion boutique in Berlin was viciously assaulted by a niqab-wearing woman who objected to lingerie being displayed in the same window as Islamic headscarves.

EU Court Rejects Hungary, Slovakia Migrant Redistribution Objections
7 September
The European Court of Justice has ruled that Hungary and Slovakia must take in redistributed migrants from other European Union (EU) member states rejecting the legal challenges by the two countries.

French Monastery Turned into Asylum Centre as Calais Migrant Numbers Rise
7 September
A former Roman Catholic monastery in the town of Troisvaux in Nothern France has been transformed into an asylum centre as the number of migrants in Calais starts to rise once again.

Germany: Churches Sheltering Hundreds of Bogus Asylum Seekers
7 September
German churches are sheltering hundreds of migrants — including many supposed converts — whose asylum claims have been rejected as illegitimate by the authorities.
Posted by: trailing wife || 09/15/2017 00:00 || Comments || Link || E-Mail|| [317 views] Top|| File under: Moslem Colonists
India-Pakistan
Former KP MPA gunned down in Lower Dir
[DAWN] Former Khyber-Pakhtunkhwa


... formerly NWFP, still Terrorism Central...


MPA Hashim Khan and two of his aides were

bumped off

in Lower Dir's Shah Alam Baba area on Thursday, police said.

Station House Officer (SHO) Fazal Mabood said unknown

gunnies

had opened fire on the vehicle in which Khan, a Jamaat-e-Ulema-e-Islam Fazl leader, was travelling, killing him and his two aides.

The bodies were shifted to a local hospital as police launched a search operation to arrest the

gunnies

, the SHO added.
Posted by: Fred || 09/15/2017 00:00 || Comments || Link || E-Mail|| [171 views] Top|| File under: Jamaat-e-Ulema Islami
LeJ prisoners who escaped from Karachi have crossed over into Afghanistan: CTD report
[DAWN] The Counter Terrorism Department (CTD) on Thursday said that two "high-profile

holy warrior

s" of the banned Lashkar-e-Jhangvi


... a 'more violent' offshoot of Sipah-e-Sahaba Pakistain. LeJ's purpose in life is to murder anyone who's not of utmost religious purity, starting with Shiites but including Brelvis, Ahmadis, Christians, Jews, Buddhists, Rosicrucians, and just about anyone else you can think of. They are currently a wholly-owned subsidiary of al-Qaeda ...


(LeJ) who earlier

beat feet from

Bloody Karachi


...formerly the capital of Pakistain, now merely its most important port and financial center. It is among the largest cities in the world, with a population of 18 million, most of whom hate each other and many of whom are armed and dangerous...


's Central Jail had crossed over to Afghanistan from the Chaman border in Balochistan


...the Pak province bordering Kandahar and Uruzgun provinces in Afghanistan and Sistan Baluchistan in Iran. Its native Baloch propulation is being displaced by Pashtuns and Punjabis and they aren't happy about it...


, DawnNews reported.

In a report submitted to the Sindh home ministry on the orders of Chief Minister Murad Ali Shah, the CTD said that the police party tailing Sheikh Muhammad Mumtaz, alias Firaun, and Muhammad Ahmed Khan, alias Munna, failed to arrest the two men, DawnNews said.

According to DawnNews, the report also said that the two

holy warrior

s'

controller

s were in police custody and were being interrogated at the moment.

Discussing the prisoners' escape to Afghanistan, Shah later said that: "We are investigating how the escaped

Lions of Islam

reached Afghanistan and the people who aided them in fleeing will be punished."

"Those whose irresponsibility resulted in the escape of the prisoners [from Central Jail] were punished and sent to jail, but the courts set them free by granting them bail," he added while addressing the media during a visit to Sufi saint Abdullah Shah Ghazi's shrine.

The

runaway

s had broken out from Karachi's Central Jail on June 13 following a shocking lapse of security at the facility.

The two had been nabbed
Keep yer hands where we can see 'em, if yez please!
in 2013 by the CTD for their alleged involvement in the killing of over 60 people, mainly members of the Shia community and law enforcers.

Early 'investigations' into the case had stated that the prisoners escaped by breaking through the grill guarding their cell. Jail staff were said to have become aware of their escape on June 14, when the two were supposed to be presented before a court located inside the jail.

Following the incident, on June 15, New Town Police

started the paperwork but haven't done much else

against 12 jail officials on a complaint of the then DIG Prisons over charges of negligence.

By that time, however, another investigation had revealed that the

Lions of Islam

had

beat feet from

the judicial complex inside the prison where they had been brought by jail officials.


Posted by: Fred || 09/15/2017 00:00 || Comments || Link || E-Mail|| [217 views] Top|| File under: Lashkar e-Jhangvi
ISIS headquarter discovered in a flour mill in Pakistan
[Khaama (Afghanistan)] The headquarter of the Islamic State
...formerly ISIS or ISIL, depending on your preference. Before that al-Qaeda in Iraq, as shaped by Abu Musab Zarqawi. They're very devout, committing every atrocity they can find in the Koran and inventing a few more. They fling Allah around with every other sentence, but to hear the pols talk they're not really Moslems....
of Iraq and Syria (ISIS) terrorist group has been discovered from a flour mill in Beautiful Downtown Peshawar


...capital of Khyber Pakhtunkhwa (formerly known as the North-West Frontier Province), administrative and economic hub for the Federally Administered Tribal Areas of Pakistan. Peshawar is situated near the eastern end of the Khyber Pass, convenient to the Pak-Afghan border. Peshawar has evolved into one of Pakistan's most ethnically and linguistically diverse cities, which means lots of gunfire.


city of Pakistain.

According to the security sources in Pakistain, the flour was located in the outskirts of Peshawar city and was being used as the headquarter of the terror group.

The sources speaking on the condition of anonymity further added that the headquarter was discovered during a joint raid of the Pak security forces.

The sources are saying that a leader of the terror group identified as Khalil was killed during the operation.

Another companion of Khalid was killed during raid and at least five Pak troops were

maimed

, the sources added.

According to the security sources the raid was conducted sometimes in June and after the group had carried out a series of attacks on Pak forces.


Posted by: Fred || 09/15/2017 00:00 || Comments || Link || E-Mail|| [316 views] Top|| File under: Islamic State
Iraq
Iranians among 74 Dead in Iraq Attacks Claimed by IS
[AnNahar] Gunmen and suicide

boom-mobile

ers on Thursday killed at least 74 people, including Iranians, near the southern Iraqi city of Nasiriyah, in an attack claimed by the Islamic State
...formerly ISIS or ISIL, depending on your preference. Before that al-Qaeda in Iraq, as shaped by Abu Musab Zarqawi. They're very devout, committing every atrocity they can find in the Koran and inventing a few more. They fling Allah around with every other sentence, but to hear the pols talk they're not really Moslems....
group.

The attackers struck at midday, opening fire on a restaurant before getting into a car and blowing themselves up at a nearby security checkpoint, officials said.

Abdel Hussein al-Jabri, deputy health chief for the mainly Shiite province of Dhiqar, said at least 74 people had died, including seven Iranians, and another 93 people were

maimed

.

That was up from the previous toll of 52 dead and 91

maimed

in what was already the deadliest IS attack in Iraq since pro-government forces drove the jihadists out of second city djinn-infested Mosul
... the home of a particularly ferocious and hairy djinn...
in July.

Security sources said the attackers were disguised as members of the Hashed al-Shaabi, a mainly Shiite paramilitary alliance which has fought alongside the army and police against IS in northern Iraq.

Rescue workers and members of the security forces placed bodies in ambulances and cleared away rubble and the carcasses of burnt-out cars from the site.

Burned bodies and vehicles including buses and trucks testified to the violence of the attack. Shelters built of corrugated metal were reduced to scraps of metal, twisted by heat.

The area targeted is on a highway used by Shiite pilgrims and visitors from neighboring Iran to travel to the holy cities of Najaf and Karbala further north, although Dhiqar has previously been spared the worst of Iraq's violence.

- IS claim -
IS

grabbed credit

for the attacks in a statement carried by its Amaq propaganda arm.

It said several

jacket wallah

s had staged the assault on a restaurant and a security checkpoint, killing "dozens of Shiites."
Posted by: trailing wife || 09/15/2017 00:00 || Comments || Link || E-Mail|| [223 views] Top|| File under: Islamic State
ISIS detains 6 Kurds in Hawija
Hawija (IraqiNews.com) Islamic State has arrested six of its Kurdish members, including a leader, in southwest of Kirkuk, a paramilitary official said on Thursday.

"IS arrested six members of the group's so-called Halabja group, including a leader," Jabbar al-Maamouri, a leader of al-Hashd al-Shaabi (Popular Mobilization Forces), told AlSumaria News on Thursday. "All of the members were Kurdish ones who took part in several attacks in Kirkuk over the past months," he added.

"The arrests took place in the aftermath of clashes between Halabja group and IS militants on the boundaries of Hawija," Maamouri said, "the reasons behind the clashes are unknown yet, however, the conflicts among the militants are clearly ongoing."

Hawija and other neighboring regions, west of Kirkuk, have been held by IS since mid-2014, when the group emerged to proclaim an Islamic "caliphate" in Iraq and Syria. The group executed dozens of civilians and security members there, forcing thousands to flee homes.

Further reinforcements from the Federal Police were sent earlier this month from Baghdad to the town, as the military command declared, late August, the end of operations in Tal Afar, the militants' last haven west of Nineveh, and the approach of the launch of offensives for Hawija.

Spokesperson of the Iraqi Joint Operations Command Yehia Rasool said, last week, there were 2000 IS militants inside Hawija.
Posted by: badanov || 09/15/2017 00:00 || Comments || Link || E-Mail|| [201 views] Top|| File under: Islamic State
12 ISIS bombers gunned down in Tal Afar


Mosul (IraqiNews.com) Twelve Islamic State suicide attackers were killed in armed attacks in west of Mosul, the media service of the Shia-led pro-government paramilitary troops said.

In a statement issued on Thursday, al-Hashd al-Shaabi (Popular Mobilization Forces) said, "troops of the 13th brigade clashed with fifteen IS suicide attackers in abu Raseen region in Qairawan, west of Mosul."

The clashes, according to the statement, left twelve militants killed.
Posted by: badanov || 09/15/2017 00:00 || Comments || Link || E-Mail|| [232 views] Top|| File under: Islamic State
3 die in airstrikes in Anbar


Annah (IraqiNews.com) Thirteen Iraqi civilians were killed and wounded when unidentified warplanes bombarded a number of houses at Islamic State-held towns in western Anbar.

Abdul-Karim al-Aani, chairman of the municipal council in Annah, said the bombardment killed a family of three, and wounded ten others including women and children.

Though the identity of the warplanes could not be verified, Al-Aani urged the Iraqi government to halt air raids on Annah to avoid civilian casualties.

Hundreds of civilians had been killed in Iraqi and U.S.-led coalition strikes across Islamic State havens in Iraq since 2014 when the militants proclaimed a self-styled "caliphate" on a third of the country.

Islamic State has held the towns of Annah, Rawa and Qaim, on Anbar's western borders with Syria since 2014. Recent news reports have said military reinforcements were sent to areas near those towns preparing for an invasion against IS. The Iraqi Joint Operations Command has, meanwhile, declared that its coming battle would be in IS-held Hawija, southwest of Kirkuk. So far, U.S.-backed government forces recaptured Mosul, Islamic State's former capital, and the town of Tal Afar, a major haven west of Mosul.

Reports said a few weeks ago that Iraqi military aeroplanes dropped millions of messages on western Anbar telling civilians that liberation offensives were nearing, and urging people to stay away from militants' locations.
Posted by: badanov || 09/15/2017 00:00 || Comments || Link || E-Mail|| [199 views] Top|| File under:
Suspect caught planting bomb in Baghdad


Baghdad (IraqiNews.com) A person has been arrested while placing an IED outside a house of an officer in Baghdad, the military intelligence department said on Thursday.

In a statement, the department said, "intelligence of the 44th brigade, in cooperation with the national security agency, noticed a suspect while attempting to place an IED a house of an Interior Ministry officer in al-Qahira district, north of Baghdad."

"The suspect was besieged before getting arrested," the department said. Explosive experts were summoned to defuse the bomb.
Posted by: badanov || 09/15/2017 00:00 || Comments || Link || E-Mail|| [204 views] Top|| File under:
Israel-Palestine-Jordan
Security forces seize cash bound for teen terrorist's family
[IsraelTimes] IDF says

Hamas, the well-beloved offspring of the Moslem Brotherhood,

funds likely earmarked for rebuilding home of Morad Adais, demolished after he stabbed Dafna Meir to death

Israeli security forces seized tens of thousands of shekels early Thursday in the area of the southern West Bank village of Yatta, saying the money was destined for the family of a Paleostinian teenager who stabbed an Israeli woman to death in her West Bank home.

The Israel Defense Forces said NIS 48,000 ($13,500) from the Hamas terror group was likely meant to rebuild the family house of Morad Bader Abdullah Adais in Yatta, destroyed by Israel after Adais killed Dafna Meir at the entrance to her home in the nearby settlement of Otniel.

Adais was 16-years-old at the time of the January 2016 stabbing.

He waited for Meir, a mother of six, to come out of her front door and then attacked her, "plunging the knife into her stomach," according to his indictment. He then tried to retrieve the weapon in order to attack Meir's children, who were inside, but Meir wrestled with him and prevented him from doing so, forcing him to flee the scene.

Meir was critically

maimed

and later died of her injuries.

According to the charge sheet, after fleeing Otniel, Adais returned home, washed the blood off his arms, and watched a movie with his family. Following his capture, a military court convicted Adais and sentenced him to life imprisonment for a murder perpetrated "with abnormal cruelty and in cold blood."

Also overnight, security forces confiscated thousands of shekels in nearby Hebron that the army said belonged to an unauthorized charity with ties to Hamas.

The IDF said the twin operations were meant to dry up funding for terror attacks and the families of terrorists.

Separately, eight Paleostinians were nabbed
... anything you say can and will be used against you, whether you say it or not...
during raids through the West Bank early Thursday, five of them for violent rioting and "popular terrorism," a catch-all term for rock throwing and violent protests.
Posted by: trailing wife || 09/15/2017 00:00 || Comments || Link || E-Mail|| [227 views] Top|| File under: Hamas
Police arrest member of Jerusalem terror group
[IsraelTimes] Old City resident indicted for activism in a banned
...the word banned seems to have a different meaning in Pakistain than it does in most other places. Or maybe it simply lacks any meaning at all...
organization, said to have organized riots on the Temple Mount

Police said Thursday that they had enjugged
Don't shoot, coppers! I'm comin' out!
an East Jerusalem man suspected of being a senior activist in the outlawed al-Shabaab
...
an Islamic infestation centering on Somalia...
al-Aqsa organization.

Rami Fahouri, 26, a resident of the Old City in Jerusalem was questioned on suspicion of being a member of a banned terror organization.

Al-Shabaab al-Aqsa was classified as a terror group in 2011 and is affiliated with the Paleostinian terror organization

Hamas, always the voice of sweet reason,

.

Prosecutors filed an indictment against Fahouri later Thursday and requested he be held until the proceedings against him were concluded.

Fahouri is at the "core of an organization that has been declared a terror group, that identifies with Hamas and whose past activities include violent rioting and terror attacks," the police statement said.

Although they did not say when Fahouri was detained, police said an undercover operation was launched weeks ago based on information received from the Shin Bet domestic security agency. According to the information, Hamas operatives were trying to transfer money for terror activities in Israel via an Old City resident who was known to be active in al-Shabaab al-Aqsa.

"The police investigation that began based on the information from the Shin Bet prevented an attempt by activists in a terror group from gaining a foothold in Israeli territory," police said.

During the investigation, police said, they found that the suspect had organized riots on the Temple Mount in Jerusalem a year ago, and published comments on social media identifying with and praising al-Shabaab al-Aqsa.

A female resident of the Old City, known as a central activist in the outlawed Murabitun group, was also arrested, police said. The Murabitun, before they were outlawed in September 2015, were known for harassing Jewish visitors on the Temple Mount, at times resorting to physical assault.

Jerusalem prosecutors said Thursday in a statement that they have recently filed indictments against 13 suspected members of al-Shabaab al-Aqsa.

In June, security forces arrested five al-Shabaab al-Aqsa members suspected of planning to attack security forces and visitors to the Temple Mount.

The Shin Bet said at the time that in addition to stoking violence on the Temple Mount to deter non-

Moslem

visitors, members of the group have carried out a number of deadly terror attacks, including an October 2016 shooting in which two Israelis were killed at a Jerusalem light rail stop and during a subsequent shootout with police.
Posted by: trailing wife || 09/15/2017 00:00 || Comments || Link || E-Mail|| [250 views] Top|| File under: Hamas
Syria-Lebanon-Iran
American Fighting for ISIS 'Surrenders'
[Daily Beest] The U.S. military confirmed a Daily Beast report Thursday that an American fighting in Syria for the so-called Islamic State has been taken into custody.

"The U.S. citizen is being legally detained by Department of Defense personnel as a known enemy combatant," Pentagon spokesman Eric Pahon said.

A source familiar with the situation told The Daily Beast earlier that the American was captured by Kurdish forces. Other military spokespeople indicated that the fighter "surrendered" on or around Tuesday.

In either case, the detention of an American fighting for ISIS on an active battlefield would set up a major decision for Donald Trump about the future of wartime captures.

According to The Daily Beast's source, the U.S. citizen was initially taken into custody by the Syrian Democratic Forces, the mostly Kurdish local proxy that the American military is using to fight ISIS on the ground in Syria. That source said the Kurds then turned the captive over to American forces. It is not clear where the American is currently being held, nor if the International Committee of the Red Cross has had access to him.
Posted by: Besoeker || 09/15/2017 00:32 || Comments || Link || E-Mail|| [542 views] Top|| File under: Islamic State
Russia deploys MIG-29smt fighter jet to Syria for the first time
[AlMasdar] The Russian Aerospace Forces have deployed their elite MIG-29smt fighter jets to the Syrian frontier for the first time during this seven year long conflict.

According to a statement released by the Russian Ministry of Defense, the Russian Aerospace Forces will begin using the MIG-29smt in Syria to conduct missions against terrorist groups inside the country.

Despite already having the powerful Su-30 and Su-35 fighters jets at the Hmaymim Airbase in southeast Latakia, the Russian Ministry of Defense made the odd decision to deploy the MIG-29smt to Syria.

The deployment of these jets likely has to do with the Israeli Air Force's attack on the Tartous Governorate city of Masyaf, which has a large presence of Russian military personnel.

The MIG-29smt possesses air-to-air missiles that can score precise hits on enemy aircraft.
Posted by: trailing wife || 09/15/2017 00:00 || Comments || Link || E-Mail|| [401 views] Top|| File under:
IS Frees Hizbullah Captive after Stranded Convoy Reaches Jihadist-Held Territory
[AnNahar] Hizbullah
...Party of God, a Leb militia inspired, founded, funded and directed by Iran. Hizbullah refers to itself as The Resistance and purports to defend Leb against Israel, with whom it has started and lost one disastrous war to date, though it did claim victory...
party said that the Islamic State
...formerly ISIS or ISIL, depending on your preference. Before that al-Qaeda in Iraq, as shaped by Abu Musab Zarqawi. They're very devout, committing every atrocity they can find in the Koran and inventing a few more. They fling Allah around with every other sentence, but to hear the pols talk they're not really Moslems....
group has released captive fighter Ahmed Maatouk early on Thursday as part of a Hizbullah-IS deal.

Maatouk arrived at the southern town Nabatieh after crossing into

Leb

at dawn through the Jusi-Qusayr border crossing with Syria, Hizbullah's Media Channel said.

Maatouk was released after a convoy of Islamic State fighters, evacuated from

Leb

under a Hizbullah-IS deal, reached their destination in Syria's Deir Ezzor.

Busloads of Islamic State fighters stranded in the Syrian desert reached jihadist-held territory after the US-led coalition stopped surveillance of the convoy, a monitor said.

Coalition drones had been circling the stranded 11-vehicle convoy for days and periodically picking off IS fighters if they strayed too far from the vehicles.

But the convoy, with as many as 200 jihadists and 200 civilians on board, arrived in Deir Ezzor eastern Syria "after the coalition decision to stop their surveillance on the convoy", said the Syrian Observatory for Human Rights, a

Britannia

-based monitor.

A source on the ground told AFP "the operation is done,

ISIS

(IS) convoy reached Deir Ezzor province".

The US-led coalition on Friday pulled aircraft from the skies above the convoy so regime and Russian forces could go past, officials said.

"To ensure safe deconfliction of efforts to defeat ISIS, coalition surveillance aircraft departed the adjacent airspace at the request of Russian officials during their assault on Deir Ezzor," the coalition said in a statement.

The vehicles left the

Leb

-Syria border region on August 28 under an evacuation deal negotiated between IS and Hizbullah, which has intervened in the war in neighboring Syria to prop up the Damascus government.

But the US-led coalition pounded the road to Deir Ezzor with air strikes to prevent the convoy reaching the IS-held town of Albukamal on the Iraqi border.

The United States has repeatedly stressed that it was not party to the Hizbullah deal and said the fate of those aboard the buses was not a coalition issue.
Posted by: trailing wife || 09/15/2017 00:00 || Comments || Link || E-Mail|| [258 views] Top|| File under: Islamic State
Syrian Army Restores Control over New Areas in Deir Ezzor, Russians and Kurds pile on
The Syrian Army units operating in Deir Ezzor on Thursday regained control over new areas in the western and eastern countryside of Deir Ezzor city in the framework of their wide-scale military operations to uproot terrorism.

SANA's reporter said that the army units regained control over Damen battalion, southwest of the Airport, and the first water-pumping station in al-Mrai'eyeh.

The reporter added that the Air Force and Artillery of the Syrian army destroyed, in intensive strikes, ISIL positions and movement axes, killing a number of terrorists in the villages of Aiyash, al-Jeneineh, Howeijet Saqer, al-Mrai'eyeh and al-Husseinyeh in the countryside of Deir Ezzor province.

Source: SANA

Russian submarines attack Daesh targets in Dayr al-Zawr

[Iran Press TV] Russia says it has launched a missile attack against positions held by

ISIS

in Syria's eastern province of Dayr al-Zawr from the submarines stationed in the Mediterranean Sea.

In a statement released on Thursday, the Russian Defense Ministry said seven Kalibr cruise missiles were fired from Russia's Velikiy Novgorod and Kolpino submarines in the eastern Mediterranean. The missiles, it said, hit all the planned targets, which were within a range of 500 to 670 kilometers.

The targets that came under the attack included "control centers, communication hubs,

bully boy

weapons and ammunition warehouses in ISIS (

ISIS

)-controlled areas in southeast Dayr al-Zawr," the statement read.

Earlier this month, the Syrian government forces broke the three-year-long

ISIS

siege on Dayr al-Zawr city, the

lovely provincial capital

of the oil-rich province of the same name.

US-backed forces capture ISIS stronghold in eastern Deir Ezzor

[AlMasdar] The US-backed Syrian Democratic Forces (SDF) have captured the strategic district of al-Husseiniyeh along the eastern bank of the Deir Ezzor Governorate, Kurdish activists reported on Thursday evening.

The capture of the al-Husseiniyeh District by the Syrian Democratic Forces leaves the Islamic State
...formerly ISIS or ISIL, depending on your preference. Before that al-Qaeda in Iraq, as shaped by Abu Musab Zarqawi. They're very devout, committing every atrocity they can find in the Koran and inventing a few more. They fling Allah around with every other sentence, but to hear the pols talk they're not really Moslems....
in serious trouble in Deir Ezzor, as their units are now besieged in a large pocket around the

lovely provincial capital

.

Al-Husseiniyeh was also a major supply hub for the terrorist group that was used to replenish provisions for Islamic State fighters in western Deir Ezzor.

With al-Husseiniyeh captured, the Syrian Democratic Forces can now turn their attention to the remaining areas occupied by the Islamic State along the eastern banks of the Euphrates River.
Posted by: badanov || 09/15/2017 00:00 || Comments || Link || E-Mail|| [229 views] Top|| File under: Islamic State
Fighting continues in Rif Dimashq
Rif Dimashq (Syria News) Violent clashes broke out between the rebels and Syrian army forces, on Thursday, in the vicinity of Jobar neighborhood, Qasioun News reported.

The Syrian army forces carried out heavy artillery shelling on the neighborhood, using more than 10 missiles and dozens of mortar shells, causing only material damage, in an attempt to isolate Jobar neighborhood from the villages and towns in Eastern Ghouta, in Rif Dimashq Province.

It is noteworthy that Syrian opposition forces are frequently attacking the regime forces in Jober neighborhood, leaving dozens of casualties.
Posted by: badanov || 09/15/2017 00:00 || Comments || Link || E-Mail|| [197 views] Top|| File under: Govt of Syria
Syrian regulars captures more areas in Homs
Homs (Syria News) The Syrian army forces and allied militias managed, on Thursday, to recapture Onoq al-Hawa and Khan villages, in the eastern countryside of Homs, Syria, after violent clashes with the Islamic State militants.

Qasioun News reported the Syrian army troops conducted artillery and missiles shelling on the Islamic State-held villages and towns, in eastern the province, without any further details on casualties.

Meanwhile, sources close to the militant group informed that 7 foreign militants, belonging to the Syrian army, were killed and a 23mm cannon was destroyed in Ghunaiman village, in eastern the province.

It is noteworthy that the Syrian army has recently recaptured several villages and towns, in eastern Homs, backed by the Russian air forces.
Posted by: badanov || 09/15/2017 00:00 || Comments || Link || E-Mail|| [204 views] Top|| File under: Govt of Syria
Russia deploys MPs in Hama
Hama (Syrian News) Russia has deployed its military police in the cities of Taibet al-Imam and Mahredah, in the northern countryside of Hama, a local source told Qasioun News on Wednesday.

The source informed that Russia has set up a monitoring and control center in the city of Mahredah, in addition to deploying its forces in Taibet al-Imam city, the recently-captured city by Syrian regime forces.

It is noteworthy that the Russian forces evacuated its camp, located east of Souran city in the countryside of Hama, two days ago, and moved the troops near the town of Maardes.

The Russian forces also called the people of Souran to evacuate the city, after returning to the town a month ago
Posted by: badanov || 09/15/2017 00:00 || Comments || Link || E-Mail|| [300 views] Top|| File under:
Who's in the News
30
[untagged]
8
Islamic State
5
Commies
4
Govt of Iran
3
Houthis
3
Taliban
2
Govt of Pakistan
2
Govt of Saudi Arabia
2
Govt of Qatar (MB)
2
Govt of Syria
2
Moslem Colonists
2
Hamas
1
al-Qaeda
1
Arakan Rohingya Salvation Army
1
Narcos
1
al-Qaeda in the Arabian Peninsula
1
Lashkar e-Jhangvi
1
Jamaat-e-Ulema Islami
1
Govt of Iraq
Bookmark
E-Mail Me
The Classics
The O Club
Rantburg Store
The Bloids
The Never-ending Story
Thugburg
RSS Links
Gulf War I
The Way We Were
Bio
Merry-Go-Blog
Hair Through the Ages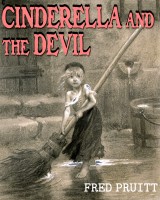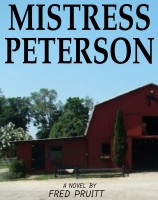 On Sale now!


A multi-volume chronology and reference guide set detailing three years of the Mexican Drug War between 2010 and 2012.

Rantburg.com and borderlandbeat.com correspondent and author Chris Covert presents his first non-fiction work detailing the drug and gang related violence in Mexico.

Chris gives us Mexican press dispatches of drug and gang war violence over three years, presented in a multi volume set intended to chronicle the death, violence and mayhem which has dominated Mexico for six years.
Click here for more information


Meet the Mods
In no particular order...


Steve White
Seafarious
Pappy
lotp
Scooter McGruder
john frum
tu3031
badanov
sherry
ryuge
GolfBravoUSMC
Bright Pebbles
trailing wife
Gloria
Fred
Besoeker
Glenmore
Frank G
3dc
Skidmark
Alaska Paul



Better than the average link...



Rantburg was assembled from recycled algorithms in the United States of America. No trees were destroyed in the production of this weblog. We did hurt some, though. Sorry.
54.83.93.85