Africa Horn
At least three killed in Sudan clashes over Bashir visit to south Darfur
[ENGLISH.ALARABIYA.NET] At least three people were killed and more than 20

maimed

when Sudanese troops clashed at a South Darfur refugee camp with displaced people protesting against a visit by President Omar al-Bashir

Head of the National Congress Party. He came to power in 1989 when he, as a brigadier in the Sudanese army, led a group of officers in a bloodless military coup that ousted the government of Prime Minister Sadiq al-Mahdi and eventually appointed himself president-for-life. He has fallen out with his Islamic mentor, Hasan al-Turabi, tried to impose shariah on the Christian and animist south, resulting in its secessesion, and attempted to Arabize Darfur by unleashing the barbaric Janjaweed on it. Sudan's potential prosperity has been pissed away in warfare that has left as many as 400,000 people dead and 2.5 million displaced. Omar has been indicted for genocide by the International Criminal Court but nothing is expected to come of it.
, the United Nations


...an organization which on balance has done more bad than good, with the good not done well and the bad done thoroughly...


mission said on Friday.

The

festivities

erupted when troops dispersed protesters after Bashir was visiting the Shatia area, where the government has been accused of ethnic cleansing, in his first trip there since the conflict in Darfur war broke out in 2003.

Bashir travelled to Darfur to show progress before a US decision in October on lifting sanctions in return for Sudan meeting conditions, including resolving conflicts and improving humanitarian efforts on the ground.

At least three displaced people were killed and 26 more

maimed

when troops cleared protesters at the Kalma camp, the joint UN African Union


...a union consisting of 53 African states, most run by dictators of one flavor or another. The only all-African state not in the AU is Morocco. Established in 2002, the AU is the successor to the Organisation of African Unity (OAU), which was even less successful...


peacekeeping mission, known as UNAMID, said in a statement.

"I call upon everyone involved in this situation to restore calm as soon as possible. A peaceful resolution of differences is the only way forward for the Darfuri people," said UNAMID Joint Special Representative, Jeremiah Mamabolo.


Posted by: Fred || 09/23/2017 00:00 || Comments || Link || E-Mail|| [235 views] Top|| File under: Govt of Sudan
Africa North
Derna mujadineen confirm deaths of VOAS employees kidnapped by IS in 2015
[Libya Herald] The Derna Mujahideen Shoura Council has said that five bodies it found in June 2015 after it managed to expel forces of the Islamic State
...formerly ISIS or ISIL, depending on your preference. Before that al-Qaeda in Iraq, as shaped by Abu Musab Zarqawi. They're very devout, committing every atrocity they can find in the Koran and inventing a few more. They fling Allah around with every other sentence, but to hear the pols talk they're not really Moslems....
(IS) were those of Austrian oil services company VAOS employee who were among nine staff kidnapped at the Ghani oilfield by IS in March 2015.

The nine were Ghani camp manager Dalibor Savicic from Serbia but with Austrian nationality, four Filipinos, two Bangladeshis, a Czech and a Ghanaian. The two Bangladeshis were subsequently released by IS and then rescued by Misrata's 16 Battalion along with the Ghanaian.

According to the mujahideen, the five bodies found in the west of the town were subsequently identified as members of the

kidnapped

group following the discovery of a laptop computer belonging to the Czech catering manager Pavel Hruza. It apparently contained images of the four Filipinos being executed.

The mujahideen say that the bodies were handed to the

Red Islamic Thingy

, but it is not known where they are now or if they have been identified. Nor is there any news of the whereabouts of the sixth missing man.

It is also not clear why it has taken so long for the news about the five to surface.

The Austrian government said two days ago that it that it was trying to verify the mujahideen report, but has also said it "fears the worst". Austrian officials, however, have since refused to make any comment about the story.

It has been reported that the bodies were found in marked graves, and that attempts are being made to return them to their families.

At the time it was reported that IS had demanded a ransom of half a million dollars for Savicic. According to the mujahideen a ransom was also demanded for Hruza, but that the Czech authorities refused to negotiate.

During the attack, 11 Libyan guards were also killed.


Posted by: Fred || 09/23/2017 00:00 || Comments || Link || E-Mail|| [206 views] Top|| File under: Islamic State
Civilians die as Sabratha fighting enters sixth day
[Libya Herald] An entire family was reported to have been killed today when a shell fell on their car in Sabratha's Dahman district, as fighting between the 48th Brigade and the Anti-

ISIS

Operations Room continued for a sixth day.

"The family were a long way from the fighting and were thought to be in a safe area," a local official told the Libya Herald, "but one of the groups fired a missile which hit them."

It was not known who was responsible, he said.

Also reportedly killed today was one of the commanders of the 48th Battalion, Bashir al-Gadi. The operations room further claimed to have destroyed a tank and an armoured vehicle belonging to the 48th.

Following the failure yesterday of the truce drawn up by elders from Zintan, Zawia and Sabratha itself, they were joined by others from Zuwara, Rigdaleen, al-Jmail, al-Mutrad, Khoms, Zliten and Misrata. According to the Sabratha municipal council, they called for an immediate ceasefire. There were reports late this evening that a truce had been accepted but stherehas been no confirmation so far. More than 20 people are said to have been

maimed

since the

festivities

started as well as five of the fighters killed.

Furthermore, until today, the

festivities

were limited to the town centre. However,


some people are alive only because it's illegal to kill them...


the 48th Battalion has told residents in the Dahman area, east of the centre, to evacuate their homes. There were also reports of civilians leaving the Alwadi area after shells landed there.

Meeanwhile, there are reports of divisions within the operations room. One of its commanders, a Colonal Mohammed Muhara, is said to have submitted his resignation today saying that he did not want to be involved in the town's destruction.


Posted by: Fred || 09/23/2017 00:00 || Comments || Link || E-Mail|| [216 views] Top|| File under: Arab Spring
Arabia
Houthis kidnap two journalists who are Saleh loyalists
[ENGLISH.ALARABIYA.NET] The Yemeni Journalists Syndicate said on Wednesday that Houthi
...a Zaidi Shia insurgent group operating in Yemen. They have also been referred to as the Believing Youth. Hussein Badreddin al-Houthi is said to be the spiritual leader of the group and most of the military leaders are his relatives. The Yemeni government has accused the Houthis of having ties to the Iranian government, which wouldn't suprise most of us. The group has managed to gain control over all of Saada Governorate and parts of Amran, Al Jawf and Hajjah Governorates. Its slogan is God is Great, Death to America™, Death to Israel, a curse on the Jews ...
militias in Sanaa kidnapped two prominent journalists who support their ally, ousted President President-for-Life Ali Abdullah Saleh


... Saleh initially took power as a strongman of North Yemen in 1977, when disco was in flower, but he didn't invite Donna Summer to the inauguration and Blondie couldn't make it...


, as the dispute between them continues to escalate.

"Houthi

gunnies

kidnapped two journalists on Tuesday noon while they walked out of a restaurant in Sanaa," the syndicate said in a statement which Al Arabiya received a copy of.

The journalists were identified as Kamel Al Khodani, the editorial secretary at almethaq.net which is a news website for the General People's Congress that's headed by Saleh, and Sami Al Sharjabi, a journalist at almotamar.net, the General People's Congress official website.

Khodani and Sharjabi are members of the General People's Congress and staunch defenders of Saleh and critics of the Houthi militias.

The syndicate condemned their abduction, called for releasing them and held the Houthis completely responsible for their lives.

It also noted that Houthis have been harassing journalists since their leaders made threats against them few days ago and called on the Union of Arab Journalists, the International Federation of Journalists and other relevant organizations to voice solidarity with the Yemeni journalists who are subjected to a systematic war.


Posted by: Fred || 09/23/2017 00:00 || Comments || Link || E-Mail|| [252 views] Top|| File under: Houthis
Houthi rockets fired from Yemen land on Saudi mountain village
[ENGLISH.ALARABIYA.NET] An official source at the Coalition Command said that rockets fired from Yemen


...an area of the Arabian Peninsula sometimes mistaken for a country. It is populated by more antagonistic tribes and factions than you can keep track of. Except for a tiny handfull of Jews everthing there is very Islamic...


on Thursday landed on an elementary school in a mountain village at al-Arda Governorate in the Jazan province.

In the statement the coalition said that the rockets also landed on a housing area which resulted in structural damage but no deaths or injuries have been reported.

The coalition confirmed that the rockets were launched by Houthi
...a Zaidi Shia insurgent group operating in Yemen. They have also been referred to as the Believing Youth. Hussein Badreddin al-Houthi is said to be the spiritual leader of the group and most of the military leaders are his relatives. The Yemeni government has accused the Houthis of having ties to the Iranian government, which wouldn't suprise most of us. The group has managed to gain control over all of Saada Governorate and parts of Amran, Al Jawf and Hajjah Governorates. Its slogan is God is Great, Death to America™, Death to Israel, a curse on the Jews ...
militias from the Yemeni territories, stressing that these attacks represent a flagrant violation of the International Humanitarian Law.


Posted by: Fred || 09/23/2017 00:00 || Comments || Link || E-Mail|| [283 views] Top|| File under: Houthis
Europe
Europe migrant colonist briefs
It's been a bit since I did a Europe colonist round up, so I had to break it down into parts lest the whole be too unwieldly: today we have briefs from a variety of sources, separated into Moslem colonists and jihadis; tomorrow it will be briefs from Breitbart and the Daily Mail.

How do Muslims living in France feel about their country?
22 September
[TheLocal.fr] The subject of Muslim integration in France is one of the country's most hotly debated issues. But how do Muslims themselves feel about their home country? A new survey offers some insight.

Muslims living in France feel a stronger attachment to their country than they do in much of Europe, despite experiencing high levels of discrimination. That was one of the key findings of a new survey that looked at Musliims across Europe. The survey also found that first generation Muslims feel more attached to France than their offspring. This generational difference in feeling towards their country is greater in France than anywhere in Europe.

German Bundesrat approves 'burqa ban' for drivers, beefs up road-race sanctions
22 September
[DW] The German parliament's upper house sharpened traffic-related punishments, including a prohibition on face coverings while driving. It's being seen as a ban on burqas and niqabs — and one Muslim organization isn't happy.

Bundestag questions legality of Angela Merkel's refugee policy
22 September
[DW] The legal basis for Angela Merkel's 2015 decision to open borders to a group of refugees hasn't been clarified, the Bundestag has concluded. The report is a minor disturbance in the chancellor's serene re-election bid.

French businessman pledges to pay Austrian face veil fines
21 September
[Ynet] A French businessman said he would pay all fines imposed on women wearing a full-face veil in Austria under a law banning it from Oct. 1, an Austrian broadcaster reported. The reported remarks from Rachid Nekkaz, who already pays fines for women who wear Muslim niqabs and burkas despite bans in France and Belgium, provoked criticism from Austria's Foreign Minister Sebastian Kurz.

The Austrian ban makes public wearing of the Arab-style niqab, which leaves the eyes uncovered, and the Afghan-style burqa, which covers the face with a cloth grid, liable to a fine of 150 euros.

Danish fashion agency hires first hijab-wearing model
21 September
[TheLocal.dk] A Danish modelling agency's decision to add a model who wears a hijab to its staff has been described as "quite exceptional". Danish bureau Unique Models is currently the only agency in the country to include a woman who wears a hijab – 21-year-old Amina Adan – in its catalogue of models, reports broadcaster DR.

Fashion expert and television presenter Chris Pedersen told DR that the use of a model wearing a hijab was "exceptional".

"Globally, there are very, very few models who have worked while wearing a hijab. In the US there is one young woman who has appeared at shows for many of the large fashion houses and in many of the big department stores, but that is an extremely small segment, and this is something that is very much in its infancy," Pedersen said.

Muslims worried as Austria's party leaders put spotlight on Islam
21 September
[TheLocal.at] As Austrians grow more openly hostile towards Muslims, major political parties are deliberately brandishing Islamophobia in the Catholic majority country ahead of next month's parliamentary election.

Nearly a third of Austrians told a recent survey they would not like to live next to Muslims -- a higher figure than in Germany, France, Switzerland and Britain. National newspapers warn of "spiralling refugee costs", Muslim "rapists" and impending Islamist assaults, in response to a record influx of migrants and jihadist attacks across Europe.

Encroaching on far-right territory, the popular new leader of the conservative People's Party (ÖVP), Sebastian Kurz, wants to slash migrant benefits and shut all Islamic kindergartens, which he says create "parallel societies".

His party was instrumental in prohibiting foreign funding of mosques and pushing through a ban on the Muslim full face veil, due to enter into force in October. That paid off with the ÖVP stealing top spot in opinion polls for the October 15th election. The far-right Freedom Party (FPÖ) is now battling for second place with the Social Democrats (SPÖ).

Mont Saint-Michel to bring in armed police over terror fears
20 September
[TheLocal.fr] Mont Saint-Michel, one of France's most popular tourist destinations is set to have an armed police presence from December this year in response to the threat of potential terror attacks. The island abbey welcomes three million visitors a year making it France's third most popular attraction, just behind the Eiffel Tower and the Palace of Versailles. The decision to introduce a team of five armed police officers was made in the interests of safety, said Yann Galeton, Mont Saint-Michel's mayor.

Migrants found by German police in back of truck go missing
19 September
[DW] Almost all of the 51 Iraqi refugees found in the back of a truck in the German town of Eisenhüttenstadt on Saturday have gone missing. Officials are waiting to see if the refugees register at another reception center.

The missing Iraqi migrants were most likely picked up in Eisenhüttenstadt and driven away by relatives already living in Germany, said Frank Nürnberger, head of the town's reception facility, speaking with Rundfunk Berlin-Brandenburg.

While it remains unclear when exactly the refugees left the facility, unconfirmed reports stated that a number of people got into cars with license plates registered in Bielefeld.

Women refugees face difficult path to integration in Germany
19 September
[DW] Two out of every three refugees in Germany are male. In most cases they are under 30 and traveling alone. If they have a good chance of being granted asylum, they can sign up for an integration course where they can learn German and be introduced to life in their new country. They learn how to apply for jobs and receive advice on getting an education and finding an apartment. Generally, these men are flexible and have a lot of free time.

The situation is quite different for female refugees. The majority have children and many have come to Germany to join family already in the country. Besides war and terrorism, many are fleeing sexual violence, forced marriage and so-called honor killings. The percentage of female refugees in Germany is growing: In 2015, they made up some 30 percent of all asylum applicants. This year, according to statistics compiled by the Federal Office for Migration and Refugees (BAMF), they make up almost 40 percent.


Family reunions bring desired baby-making females to Germany. They are not on the path to becoming good Germans, however, which means their children will not be good Germans either.

Safe accommodations, educational opportunities and social engagement are all difficult for these women to find. Germany's federal integration commissioner has announced that support for "refugees deserving special protection" will be one of the government's main focuses – some 5 million euros ($6 million) have been appropriated for the empowerment female refugees in 2017 alone.

France clears hundreds of migrants from wood near Calais
19 September
[TheLocal.fr] French authorities evacuated hundreds of migrants from a wood on the northern coast near Calais on Tuesday over fears it could become a magnet for others hoping to head to Britain. Some 350 men, women and children, most of them Iraqi Kurds, had been living for weeks in squalid conditions in the wood on the edge of the town of Grande-Synthe. Hundreds of police were brought in to dismantle the camp as its residents were packed onto buses, bound for migrant centres in 10 different regions across France.

"At the last count there were 56 children present and around 40 women. I can't let this situation go on anymore," local mayor Damien Careme told AFP on Monday before the operation.

Grand Synthe lies 30 kilometres (19 miles) from the port city of Calais, where authorities dismantled the sprawling "Jungle" camp -- which at its height was home to 10,000 people -- in late 2016. Another nearby camp, at Norrent-Fontes, was cleared of its 85 residents on Monday. They were taken to migrant centres in the region.

Migrants have been encouraged to register asylum applications in France, but many are determined to travel to Britain for family, language or work reasons.

Lampedusa's anti-migration mayor says the island is 'collapsing'
18 September
[TheLocal.it] The Italian island of Lampedusa became a symbol for the country's welcoming culture towards migrants, and an award-winning film showed how islanders and new arrivals lived together in harmony. But over the weekend, the town's mayor, Salvatore Martello, warned that the town is "about to collapse", singling out groups of migrants for criticism.

On Saturday, Martello called for the government to close Lampedusa's hotspot, a centre created to host migrants when they first arrive to the island but which has ended up housing them longer term. In an open letter to Italy's largest news agency, Ansa, Martello said that Lampedusians had been "abandoned".

"Lampedusa is collapsing, police are powerless," the mayor warned, calling for the Interior Ministry to intervene and close the hotspot, which he labelled "useless".

Martello said that he regularly received complaints from tourists and business owners on the island, who told him they "could not manage anymore" due to repeated instances of threats, thefts, and harassment. He said that a group of "180 Tunisians" were to blame for these incidents, and that they were able to "circumvent security controls" despite a heavy presence of security and police officers outside the centre.

Sharp rise in asylum appeals leaves court system struggling to cope
18 September
[TheLocal.de] The opposition has accused the government of overstretching the courts and endangering the integration of refugees, after a rise in appeals on rejected asylum cases. Figures released by the federal government and published by the Süddeutsche Zeitung (SZ) on Monday show that the backlog of asylum appeals waiting to go through the courts has risen dramatically over the course of 2017.

By the end of July, 283,000 appeals against asylum decision were pending, almost double the number than for the end of 2016. Some 146,000 new appeals were lodged in the first five months of this year, almost as many as the 175,000 that were lodged in the whole of 2016.

Meanwhile the court system is working through the appeals at a much slower pace - only 39,000 decisions were made between January and May.

The avalanche in appeals comes as the second stage in the long bureaucratic process refugees have to go through in Germany. The Federal Office for Migration and Refugees (BAMF) decided on 480,000 cases from the start of the year, as it finally started to make headway on the piles of cases it had to deal with after the refugee influx of 2015.

Of the close to half a million decisions made by the BAMF this year, 190,000 were rejections. But the courts often overrule the BAMF decisions. Syrians have a particularly good chance of success - four out of every five court appeals end in their favour.

Spike in arrivals of migrants across the Mediterranean to Italy
18 September
[TheLocal.it] Libya's coastguard has rescued over 3,000 migrants aiming to cross the Mediterranean to Europe in the past week, while Italy picked up another 2,000 in recent days, official and reports said on Sunday. Though the numbers attempting the dangerous journey have dropped off significantly in recent months, these new rescues indicate the route is still very much open.

The tally was the highest reported out of Libya for a one-week period since mid-July saw a dramatic fall in the number of migrants trying to reach Europe. Most of the latest rescue operations in Libyan waters were staged off the cities of Zawiya and Sabratha, Libyan navy spokesman General Ayoub Kacem said in a statement.

Italy, the closest and main destination, has recorded 6,500 arrivals since mid-July, barely 15 percent of the figure for the same period in the past three years.

Spain to spend big at borders tightening defences to stop migrants
14 September
[TheLocal.es] Spain's interior minister has announced plans to spend €12million fortifying border fences at its north African enclaves after a surge in migrant arrivals. Juan Ignacio Zoido unveiled the plans to boost border security at Melilla and Ceuta during a parliamentary commission this week when he revealed that migrant arrivals had soared by 88 percent this year.

Zoido said that this year had seen a rise in co-ordinated attempts to break through the six-metre-high double fences topped with razor-wire that line Europe's only land borders with Africa. So far this year, some 9,000 migrants – mostly from sub-saharan Africa - had attempted to force their way into the Spanish territory compared to 613 in the same period in 2016, he said.

Hostility towards Muslims on the rise in Switzerland
12 September
[TheLocal.ch] Hostility and discrimination towards Muslim people in Switzerland is on the rise, the Federal Commission against Racism (FCR) said on Monday during a conference at the University of Fribourg.

Austria halts anti-terror wall plans after outcry
8 September
[TheLocal.at] Austria's chancellery on Thursday halted the construction of anti-terror walls outside its office in Vienna after critics slammed the government for failing to provide similar protective measures in main tourist areas.
Works began last month to build five large concrete blocks outside the historic Hofburg palace which houses the offices of the chancellor and the president.

The barriers -- each eight metres long, 80 centimetres high and one metre wide -- were intended to withstand potential ramming attacks by vehicles, used as weapons in terror attacks across Europe over the past year. But the €1.5 millio ($1.8 million) project sparked outrage among political opponents of Chancellor Christian Kern, ahead of a national election on October 15th. Critics including the far-right Freedom Party (FPÖ) accused Kern, a Social Democrat, of double standards.

Vienna had refused to put up anti-terror structures in key tourist areas after jihadists killed 16 people using vehicles and knives in Spain last month. Officials had dismissed the barriers as "placebo measures".
Posted by: trailing wife || 09/23/2017 01:03 || Comments || Link || E-Mail|| [429 views] Top|| File under: Moslem Colonists
Europe jihadi briefs


Swiss indict 3 over alleged al-Qaeda propaganda videos
21 September
[Ynet] Federal prosecutors in Switzerland on Thursday announced indictments of the leader of a prominent Swiss Islamic group and two other top members over alleged al-Qaeda propaganda videos posted on YouTube. Contacted by phone in Bangladesh, one of the suspects rejected the case as "politically motivated."

Attorney General Michael Lauber's office alleges the three members of the Islamic Central Council of Switzerland violated Swiss laws banning al-Qaeda, Islamic State and associated radical groups. His office and federal police have opened about 60 cases linked to alleged "jihadi-motivated terrorism," mostly involving propaganda.

The indictments target ICCS President Nicolas Blancho, the group's cultural production chief Naim Cherni, who is a German citizen, and spokesman Abdel Azziz Qaasim Illi, said Illi in a phone interview. Blancho and Illi are both Swiss citizens, he said. They all remain free.

Danes charge 2 men with joining radical Islamic groups
21 September
[Ynet] Danish prosecutors say two men, including a Finnish national, have been charged with violating Denmark's terrorist laws by traveling to Syria and Somalia to receive weapons training and join extremist groups. Prosecutor Jan Reckendorff says one of the men joined the Islamic State group in Syria and the other joined the al-Shabab group in Somalia. The men, both aged 24, received weapon training during their trips.

Reckendorff said Wednesday the men, who were not identified, joined the groups in 2013 to 2015. It was not immediately clear whether there is a link between the men, who were both arrested in January and live in western Denmark.

The men face at least four years in jail and the Finn face deportation. No date for a trial was immediately announced.

Denmark arrests man, woman for alleged links to IS
21 September
[Ynet] Danish authorities say two people have been arrested under the country's anti-terror laws for allegedly purchasing and shipping items "to be used in combat" from Denmark to the Islamic State group in Syria and Iraq. Domestic intelligence agency official Flemming Dreyer said that the activities of the 28-year-old man and 29-year-old woman—whose names and nationalities were not given—were "intended to support the Islamic State group."

Copenhagen police spokesman Joergen Bergen Skov said that raids were carried out in the suburbs of the Danish capital Thursday, and that the suspects would face a pre-trial detention hearing Friday.

Germany: Syrian refugee jailed over UN observer's abduction
20 September
[AlAhram] A German court has convicted a Syrian refugee of being an accessory to a war crime against humanitarian operations over his participation in the 2013 kidnapping of a United Nations observer. The Stuttgart state court Wednesday sentenced the defendant, who has been identified only as Suliman Al-S. in line with German privacy rules, to 3 ½ years in prison. The court found the defendant backed the kidnapping and offered to serve as a guard, but didn't find conclusive proof that the Nusra Front, al-Qaida's branch in Syria, was behind the kidnapping or that the defendant belonged to it.

Prosecutors haven't identified the observer but the facts released correspond with those of the kidnapping of Canadian lawyer Carl Campeau, who was abducted from a Damascus suburb. He escaped after eight months.
After arriving in Germany in 2014, Al-S has been in police custody since January 2016. He is the first refugee to be charged for war crimes in Syria by a German court, according to the federal public prosecutor

Police arrest Pakistani jihadi suspect in Spain
19 September
[Ynet] Spain's Interior Ministry says police have arrested a Pakistani man suspected of promoting terrorism and spreading Islamic jihadi propaganda on social media networks. A ministry statement the 25-year-old resident of the northern Catalan city of Lleida was part of a cell partially dismantled with the arrest of three Pakistani brothers in Lleida last year. The ministry said the man detained Tuesday had become more engrossed in radical activities in recent weeks.

German court convicts two Syrian fighters on terror charges
19 September
[DW] Two refugees in Germany have been convicted on terrorism related charges for fighting alongside rebels in Syria. It is the first such process in Bavaria against former Syrian rebels.

Kamel T., 25, was sentenced to four years in prison, while his friend Azad R., 23, was given two years' parole due to his age at the time of the crime. The two were accused of being members of a foreign terrorist organization in Syria, where they fought alongside the Salafist Ahrar al-Sham


...a Syria jihadi group made up of Islamists and salafists, not that there's that much difference, formed into a brigade. They make up the main element of the Islamic Front but they don't profess adoration of al-Qaeda and they've been fighting (mainly for survival) against the Islamic State. Their leadership was wiped out at a single blow by a suicide kaboom at a crowded basement meeting in September, 2014...


militant group. They also violated the German laws on the use of weapon in foreign war zones.

The charges stem from the two Syrians' role as sentries for Ahrar al-Sham in Aleppo between August 2013 and April 2014. During this time Ahrar al-Sham fought the Syrian military and other rebel factions. Azad R. was wounded in the leg in clashes that left him partially paralyzed. His friend cared for him as the two came through the Balkan migrant route, arriving in Germany in 2015.

Denmark charges 26-year-old man accused of joining Isis
12 September
[TheLocal.dk] A list of names obtained by Danish police has led to six men being accused of joining terror group Islamic State. The information led to the trial of a 26-year-old man at Aarhus City Court, reports the Ritzau news agency.

The man is accused of joining the Islamic State (Isis) terror group on Syria and undergoing training in how to commit acts of terror. According to the charge sheet, the man travelled to Syria to this end around September 1st 2013. He is charged with undergoing militant training and training in the use of weapons and explosives over a two-week period.

The case against man, a 26-year-old foreign citizen who lives in eastern Jutland, is part of a larger case against six suspected terrorists, writes Ritzau. Information from American security services led Danish police to the six men, according to the report.

"The common characteristic in these cases is that American authorities have provided files found at an Islamic State border checkpoint," deputy state prosecutor Anders Riisager told Ritzau. The files included the names of both Danish citizens and Denmark-based foreign nationals.

The five other men will also appear in court later in the year, with the prosecution seeking prison sentences in excess of four years, according to the report.
Posted by: trailing wife || 09/23/2017 01:03 || Comments || Link || E-Mail|| [345 views] Top|| File under: Islamic State
Spanish Police Arrest Man over Barcelona Attacks
[AnNahar] Spanish police have nabbed
Book 'im, Mahmoud!
a Moroccan man suspected of cooperating with a cell behind attacks that killed 16 people in Barcelona and another seaside resort last month, the interior ministry said Friday.

The 24-year-old man, who was detained in the eastern town of Castellon, was close to several members of the group, especially Abdelbaki Es Satty, a Morocc

a holy man

believed to have radicalised the youths that carried out the attacks, it said in a statement.

He is believed to have helped the cell obtain the ingredients they used to make over 100 kilos (220 pounds) of the explosive TATP and provided them with vehicles to transport it.

"Various members of the cell counted on the help of the suspect, who at the very least, provided his personal identification documents which they used to buy hydrogen peroxide, a key ingredient to make TATP," it said.

"In addition, he provided the

Lions of Islam

with methods of transportation used to move part of the explosives."

TATP has become the explosive of choice for the Islamic State
...formerly ISIS or ISIL, depending on your preference. Before that al-Qaeda in Iraq, as shaped by Abu Musab Zarqawi. They're very devout, committing every atrocity they can find in the Koran and inventing a few more. They fling Allah around with every other sentence, but to hear the pols talk they're not really Moslems....
(IS) group as it can easily be made from ingredients such as acetone and oxygenated water that are readily available in high street stores.

Investigators found 15 kilos of the explosive -- dubbed the "mother of Satan" -- in a flat near Brussels after

suicide kaboom

s in the Belgian capital in March 2016.

It was also used in the November 2015 attacks on

Gay Paree

, and in a bombing that targeted concertgoers in Manchester in May.

In last month's attack, jihadists killed 16 people using vehicles and knives in a two-pronged attack in Barcelona and the seaside resort of Cambrils, with the bloodshed claimed by IS.

The main suspects were of Moroccan origin, although most had lived in Spain for several years.

Police

rubbed out

six of the suspected members of the cell that carried out the attacks and arrested another four.

Two other suspects -- including Es Satty -- died in an

kaboom

at a house used by the plotters at Alcanar, southwest of Barcelona, on August 16 on the eve of the Barcelona attack.

Police believe the

kaboom

at the house prompted the surviving members of the cell to bring forward their attack plans, resulting in the vehicle rampages in Barcelona and Cambrils.
Posted by: trailing wife || 09/23/2017 00:00 || Comments || Link || E-Mail|| [281 views] Top|| File under: Islamic State
The Grand Turk
Syrian activist, daughter killed in Istanbul home
[Hurriyet Daily News] A prominent Syrian opposition activist named Orouba Barakat, 60, and her journalist daughter Halla Barakat were found murdered in their home in Istanbul's Üskudar district on the night of Sept. 21.

The incident was allegedly discovered when Halla Barakat's friends came to their home after not being able to reach the 22-year-old. After no one answered the door, they notified the police about the situation, who had the door opened with the help of a locksmith. The police homicide teams then found the dead bodies of the Syrian activist along with her daughter.

After an analysis, the police determined the two women were stabbed to death about two or three days ago, and their throats showed traces of being strangled.

The murder suspects were also determined to have poured detergent over the women's bodies to prevent odor. The bodies were then taken to the institution of forensic medicine.

Barakat was a well-known figure, especially for her articles on Syrian opposition figures exposed to torture in the country's prisons. She reportedly first fled to the U.K., then Soddy Arabia


...a kingdom taking up the bulk of the Arabian peninsula. Its primary economic activity involves exporting oil and soaking Islamic rubes on the annual hajj pilgrimage. The country supports a large number of princes in whatcha might call princely splendor. When the oil runs out the rest of the world is going to kick sand in the Soddy national face...


and finally to Istanbul after the Civil War broke out in Syria.

The activist was reportedly working as an editor for Orient News, a Syrian media group owned by Syrian businessman, journalist and opposition figure Ghassan Aboud, based in Dubai.

Meanwhile,


...back at the Senate, the partisans of Honorius went for their knives and the partisans of Stilicho went for the doors...


a neighborhood resident spoke with

news hound

s about the murder. "We saw the police at the door [of the Barakats' home]. They had killed the mother and the daughter by cutting their throats. Since it was night, we do not have much information either. They are said to be Syrians," they said.

"They had poured lime over their bodies and their beds, as far as we have heard. It has been said their corpses were in the home for four days. They were nice people and did not harm anyone," another neighborhood resident was heard saying.

The police launched an investigation into the incident to catch the assailants.

Posted by: Fred || 09/23/2017 00:00 || Comments || Link || E-Mail|| [250 views] Top|| File under:
Iraq
Iraqi Army in trouble after Islamic State raid on Mosul supply line
[ALMASDARNEWS] On Friday morning, ISIS deployed a handful of armored technicals in an attack on a government-held road in the western part of Saladin province.

Pictures of the hit-and-run operation were released by Amaq Agency today and showed jihadist belligerents engaging a Humvee and pickup truck along the targeted road, located between Baghdad and djinn-infested Mosul
... the home of a particularly ferocious and hairy djinn...
While the assault did not yield any territorial gains, Islamic State
...formerly ISIS or ISIL, depending on your preference. Before that al-Qaeda in Iraq, as shaped by Abu Musab Zarqawi. They're very devout, committing every atrocity they can find in the Koran and inventing a few more. They fling Allah around with every other sentence, but to hear the pols talk they're not really Moslems....


gunnies

did manage to torch an Iraqi Army encampment at the town of al-Dabs.

Despite Islamic State aggression, the supply routes between Iraq's two largest cities are still open and relatively safe for travelers.

Since losing control of Mosul and Tal Afar earlier this, ISIS has been unable to mount a single actual offensive in the country due to the Iraqi Army's overwhelming manpower.

However,


if you can't be a good example, then you'll just have to be a horrible warning...


hit-and-run operations remain a daily occurence across desert territory in the embattled provinces of Saladin, Nineveh, Anbar and Kirkuk.
Posted by: Fred || 09/23/2017 00:00 || Comments || Link || E-Mail|| [306 views] Top|| File under: Islamic State
Syria-Lebanon-Iran
Israeli jets reportedly strike weapons depot outside Damascus
[IsraelTimes] No casualties as three separate Arclight airstrikes target area known to be a Hezbollah stronghold; Israel, Syria mum on alleged attack.

Israeli warplanes early on Friday morning struck a Hezbollah weapons depot outside Damascus, Arabic-language media outlets reported.

According to reports and a monitoring group, the three separate strikes were carried out near the Damascus International Airport, an area known to be a stronghold of the Iranian-backed terrorist group.

"Israeli warplanes targeted with rocket fire a weapons depot belonging to Hezbollah near the airport," said Rami Abdel Rahman, director of the Syrian Observatory for Human Rights.

There were no reports of casualties or damage.

Images of the alleged Israeli strike uploaded to social media showed smoke and a large ball of fire from the area near the airport.

There was no immediate comment from Israel, Syria or Hezbollah on any of the reports.

Video uploaded to social media was said to show the Syrian military firing an anti-aircraft missile in response to the strike.

Israel has for years has been widely believed to have carried out Arclight airstrikes on advanced weapons systems in Syria ‐ including Russian-made anti-aircraft missiles and Iranian-made missiles ‐ as well as Hezbollah positions, but it rarely confirms such operations on an individual basis.

Earlier this month, Israel allegedly struck a facility in northwestern Syria, where the regime was said to have stockpiled chemical weapons and missiles, killing two people.
Posted by: trailing wife || 09/23/2017 00:00 || Comments || Link || E-Mail|| [474 views] Top|| File under: Hezbollah
Kurdish fighters capture key mountain overlooking the Euphrates River in Deir Ezzor
[ALMASDARNEWS] On Friday evening, the predominately Kurdish 'Syrian Democratic Forces' (SDF) pushed west of their vulnerable Deir Ezzor salient and seized a couple highly important sites from the Islamic State
...formerly ISIS or ISIL, depending on your preference. Before that al-Qaeda in Iraq, as shaped by Abu Musab Zarqawi. They're very devout, committing every atrocity they can find in the Koran and inventing a few more. They fling Allah around with every other sentence, but to hear the pols talk they're not really Moslems....
According to multiple fairly credible reports, the SDF managed to impose full control over the al-Bazikh mountain chain and the neighbouring Derro oil field, located some 30 kilometers directly north of Deir Ezzor.

In the next phase of the ongoing 'Al-Jazirah Storm' offensive, US-backed Kurdish troops hope to reach and overrun a dozen ISIS-held towns and villages on the eastern side of the Euphrates River in Deir Ezzor's northern countryside.

Across the river, mechanized elements of the Syrian Arab Army (SAA) are securing rapid gains of their own and imposed full control villages over Kusubi, al-Bassah and Hammat Shamiyah earlier in the day, thereby bringing them within a few kilometers of the previously impregnable Islamic State stronghold Ma'adan.

In the coming days, the SAA hopes to liberate the last stretch of ISIS territory in neighbouring Raqqa province while Kurdish forces will try to expel ISIS entirely from northern Deir Ezzor.


Posted by: Fred || 09/23/2017 00:00 || Comments || Link || E-Mail|| [299 views] Top|| File under: Islamic State
ISIS virtually annihilated in Raqqa city as Kurdish forces begin final push
[ALMASDARNEWS] With the battle for Raqqa entering its 109th day, a small Islamic State
...formerly ISIS or ISIL, depending on your preference. Before that al-Qaeda in Iraq, as shaped by Abu Musab Zarqawi. They're very devout, committing every atrocity they can find in the Koran and inventing a few more. They fling Allah around with every other sentence, but to hear the pols talk they're not really Moslems....
garrison continues to resist the Syrian Democratic Forces (SDF) whose troops have cleared most of the city centre, and effectively seized over 90% of ISIS' self-declared capital.

According to a military source close to al-Masdar News,

festivities

are especially fierce in the Hena, Nahda and Amin districts while YPG-led forces are trying to secure the al-Nayim and Dele crossroads along with the contested Hitin cemetery.

On Friday alone, a total of 17 ISIS

holy warriors

were neutralized while four machine-gun manned pickup trucks were destroyed. The

corpse count

included a

jacket wallah

who tried to reach SDF forwards units by

cycle of violence

.

On the other hand, the SDF sustained at least 5 casualties.

Meanwhile,


...back at the comedy club, Boogie was cracking himself up, but nobody else seemed to be getting the non-stop jokes...


Kurdish sappers disabled 70 booby traps and mines while US warplanes intensified their sorties over the ISIS-held northern suburbs.

With most of the elite ISIS fighting force killed in earlier stages of the battle, only a couple hundred jihadist fighters remain battle-ready, many of whom are crippled by skirmishes or Arclight airstrikes.

ISIS commanders are said to have set up a last stand around the al-Amin district which they hope to transform into an impregnable stronghold.


Posted by: Fred || 09/23/2017 00:00 || Comments || Link || E-Mail|| [370 views] Top|| File under: Islamic State
ISIS throws everything into defense of Sakr Island in Deir Ezzor
[ALMASDARNEWS] Amaq Agency released a string of photos on Thursday depicting its side of events during the battle for Sakr Island, an imperative stretch of land that is anchored around the Euphrates River southeast of Deir Ezzor city.

The images showed tanks, snipers, machine-gun emplacements and regular jihadist foot soldiers defending trenches on the island, over half of which has been liberated by the Syrian Arab Army (SAA) over the past week.

Sakr Island is important for two major strategic reasons; first off, it overlooks most residential areas of Deir Ezzor and represents a gateway into the city. If SAA troops were to capture the island, they would have fire control over all ISIS-held suburbs.

Secondly, ISIS

forces of Evil

in Deir Ezzor city have nearly become cutoff from the Islamic State
...formerly ISIS or ISIL, depending on your preference. Before that al-Qaeda in Iraq, as shaped by Abu Musab Zarqawi. They're very devout, committing every atrocity they can find in the Koran and inventing a few more. They fling Allah around with every other sentence, but to hear the pols talk they're not really Moslems....
mainland but are still able to haul in supplies across the Euphrates River through Sakr Island. Should the SAA capture the island, ISIS would be unable to bring in reinforcements and supplies, rendering jihadist

snuffies

doomed in the

lovely provincial capital

.

This battle, led by Major General Issam Zahreddine himself, is an instrumental part of the third stage of the ongoing 'Big Dawn' offensive in which government forces ultimately hope to retake the remaining territories that are under Islamic State control across Syria.

New footage depicting the SAA's side of events on Sakr Island can be found here while an interactive battle map of the region can be found here.
Posted by: Fred || 09/23/2017 00:00 || Comments || Link || E-Mail|| [393 views] Top|| File under: Islamic State
Syrian Army deploys amphibious landing tanks in Deir Ezzor
[ALMASDARNEWS] The Russian military delivered a large shipment of T-62 tanks and BRM-1k vehicles to the Tartous Port in August, a source reported on Friday.

Both the T-62 tank and BRM-1k vehicle are designed to work in areas where there is a high concentration of water; thus, allowing for the operators to complete amphibious landings if needed.

This delivery by the Russians in August coincided with the Syrian Arab Army's ongoing operations in eastern Syria; especially, in the Euphrates River Valley, where their forces would need to cross the waterway.
Posted by: Fred || 09/23/2017 00:00 || Comments || Link || E-Mail|| [244 views] Top|| File under: Islamic State
Syrian Army advances within 6km of ISIL's last stronghold in Raqqa
[ALMASDARNEWS] The Syrian Arab Army is steadily advancing along the Deir Ezzor-Raqqa border, liberating several sites from the so-called Islamic State
...formerly ISIS or ISIL, depending on your preference. Before that al-Qaeda in Iraq, as shaped by Abu Musab Zarqawi. They're very devout, committing every atrocity they can find in the Koran and inventing a few more. They fling Allah around with every other sentence, but to hear the pols talk they're not really Moslems....
(

ISIS

) terror organization.

Led by the Tiger Forces, the Syrian Arab Army began the day by liberating three towns in northwest Deir Ezzor, paving the way for their forces to push north along the Ma'adan Road.

Following the liberation of the three towns, the Syrian Arab Army continued their march towards Ma'adan, seizing control of Ma'adan Atiq, which is a small town at the Deir Ezzor-Raqqa border.

As a result of today's advance, the Syrian Arab Army is only 6km away from Ma'adan, leaving the remaining

ISIS

faceless myrmidons

with their backs against the wall in this part of the Euphrates River Valley.


Posted by: Fred || 09/23/2017 00:00 || Comments || Link || E-Mail|| [332 views] Top|| File under: Islamic State
Who's in the News
18
[untagged]
10
Islamic State
5
Sublime Porte
2
Houthis
2
Moslem Colonists
2
Govt of Iran
2
Govt of Pakistan
1
Arab Spring
1
Hezbollah
1
Arakan Rohingya Salvation Army
1
al-Qaeda
1
Govt of Iraq
1
Hizb-i-Islami-Hekmatyar
1
Govt of Syria
1
Muslim Brotherhood
1
Govt of Pakistain Proxies
1
Govt of Sudan
Bookmark
E-Mail Me
The Classics
The O Club
Rantburg Store
The Bloids
The Never-ending Story
Thugburg
RSS Links
Gulf War I
The Way We Were
Bio
Merry-Go-Blog
Hair Through the Ages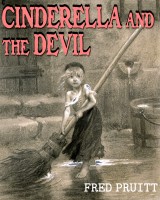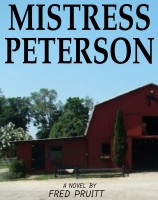 On Sale now!


A multi-volume chronology and reference guide set detailing three years of the Mexican Drug War between 2010 and 2012.

Rantburg.com and borderlandbeat.com correspondent and author Chris Covert presents his first non-fiction work detailing the drug and gang related violence in Mexico.

Chris gives us Mexican press dispatches of drug and gang war violence over three years, presented in a multi volume set intended to chronicle the death, violence and mayhem which has dominated Mexico for six years.
Click here for more information


Meet the Mods
In no particular order...


Steve White
Seafarious
Pappy
lotp
Scooter McGruder
john frum
tu3031
badanov
sherry
ryuge
GolfBravoUSMC
Bright Pebbles
trailing wife
Gloria
Fred
Besoeker
Glenmore
Frank G
3dc
Skidmark
Alaska Paul



Better than the average link...



Rantburg was assembled from recycled algorithms in the United States of America. No trees were destroyed in the production of this weblog. We did hurt some, though. Sorry.
54.209.202.123