Afghanistan
2 Afghan kidz die in Pak shelling
At least two children were killed and three others were wounded in fresh rocket shelling from Pakistan on Thursday.

The rockets landed in Nazian district in Nangarhar province – which lies along the Durand Line, the de facto border between Afghanistan and Pakistan.

Nangarhar governor's spokesman Attaullah Khogyani said Pakistani military has restarted the cross Durand Line incursions and has fired off dozens of rockets into Afghanistan recently.

He said 37 rockets landed in Spina Zhai, Daro Sar and Babil villages in Nazian district on Thursday.

Cross Durand Line incursions by Pakistan started in 2011. Afghans living in areas along the de facto border have suffered the most from these rocket attacks.

Afghan government has on many occasions asked Pakistan to end the shelling however it has failed to do so.
Posted by: badanov || 09/24/2017 00:00 || Comments || Link || E-Mail|| [238 views] Top|| File under: Govt of Pakistan
Afghan combat operations cost Taliban 31 dead
At least 31 Taliban fighters were killed in air and ground operations carried out by Afghan security forces in Kunduz and Faryab provinces – in Afghanistan's northeast – in the past 24 hours, the 209 Shaheen Corps Headquarters said in a statement on Saturday.

According to the statement, the operation in Faryab was conducted from the air and by ground troops in Bazar Qala, Bukhari Qala villages and Dawlat Abad as well as Khwaja Sabzposh and Kohistan districts where nine Taliban were killed and two others were wounded.

The statement said the operation in Kunduz was carried out in Korblaq village in Aqtash district where 22 Taliban, including a key commander of the group known as Allah Dad, were killed and eight others were wounded.
Posted by: badanov || 09/24/2017 00:00 || Comments || Link || E-Mail|| [243 views] Top|| File under: Taliban
Arabia
Houthi missile intercepted and launch pad destroyed in Yemen
[ENGLISH.ALARABIYA.NET] The Saudi air defense intercepted a Houthi
...a Zaidi Shia insurgent group operating in Yemen. They have also been referred to as the Believing Youth. Hussein Badreddin al-Houthi is said to be the spiritual leader of the group and most of the military leaders are his relatives. The Yemeni government has accused the Houthis of having ties to the Iranian government, which wouldn't suprise most of us. The group has managed to gain control over all of Saada Governorate and parts of Amran, Al Jawf and Hajjah Governorates. Its slogan is God is Great, Death to America™, Death to Israel, a curse on the Jews ...
ballistic missile over Khamis Mushayt and destroyed its launch pad in Yemen.

On Saturday, the Yemeni army announced that it had launched a reconnaissance and espionage operation of the Houthi militia in the northern province of Jouf in a third operation in less than a week.

Field sources confirmed that "members of the army shot down a reconnaissance plane while filming the positions of the National Army of the Ham Front in the Directorate of Mtoon in the province of al-Jouf," according to the news site quoted a

front man

for the Yemeni army.

This is the third reconnaissance aircraft dropped during the past four days, where two planes of this type were dropped in Nahm east of Sanaa and the Karsh front in the province of restive Lahj


... a Yemeni governate located in the southwestern corner of the Arabian Peninsula. It is the stomping grounds on the southern secessionist al-Harak movement


.
Posted by: Fred || 09/24/2017 00:00 || Comments || Link || E-Mail|| [267 views] Top|| File under: Houthis
Britain
Britain migrant colonist briefs


Imam who told youngsters that martyrdom was better than school in a series of ISIS-inspired lectures is warned he faces jail
22/09/17
[DailyMail] Kamran Sabir Hussain, 40, from Stoke-on-Trent, delivered his lecturers from a lecturn in front of a black ISIS flag, to a congregation that included children as young as three.

Edinburgh University law student, 21, who mocked ISIS on Facebook is probed by college bosses over it being a HATE crime that 'puts minority students at risk'
18/09/17
[DailyMail] Robbie Travers, 21-year-old third-year student is being investigated by Edinburgh University for allegedly committing a 'hate crime' after mocking ISIS in a Facebook post.

Muhammad Is Top English Baby Name for Fifth Year Running
20 September
[Breitbart] Muhammad is the top name for baby boys in the English regions of London and the West Midlands in 2016, and was the top scoring across the whole of England and Wales in the year when slight variations in spelling are taken into account.

Backlog of Failed Asylum Seekers Waiting Deportation Rises by Thousands
11 September
[Breitbart] The number of failed asylum seekers waiting to be deported by the Home Office has risen by more than 5,000 in a year.

British Counter-Terror Boss Blasted After Seeking Meeting With Jihadi John Apologists 'CAGE'
3 September
[Breitbart] The head of Britain's counterterrorism regulator has been criticised after he extended an olive branch through Twitter to Islamist terror apologist group CAGE, asking to "meet and hear Cage views" this month.

Afghan asylum seeker, 21, who was fostered by family in Oxford is jailed for six years after putting personal details of dozens of US servicemen online in 2015 to encourage ISIS supporters to attack them
22/09/17
Hussein Yusef, 21, arrived in Britain from Afghanistan at the age of 14, applied for asylum, and was brought up by foster parents in Oxford while he attended the Oxford Spires Academy.

Banks and building societies to root through every current account in Britain in hunt for illegal immigrants
22/09/17
The UK Home Office expects to identify 6,000 visa overstayers, failed asylum seekers and foreign national offenders facing deportation in the first year of the checks.

Illegal Somali immigrant 'murdered a man in the street and then tried to activate the deportation order he had dodged four years before in the hope he would be flown home'
20/09/17
Mohamed Abdillahi, 25, is accused of murdering Augustus Fenton, 27, (pictured) in Southall, west London, with four others. He is alleged to have contacted immigration officers after the killing.

Deaf seven-year-old boy who fled Iraq after ISIS said disabled children should be killed by lethal injection wins last-minute reprieve to stay in UK
20/09/17
Lawand Hamadamin, who was born unable to communicate, left a refugee camp in Dunkirk, France, before being offered a place at a deaf school in the UK - where he 'thrived'.

Huddled in car boot, two Albanians bound for UK: Moment men are found in family hatchback as people-trafficking gang are jailed for trying to bring five migrants into Britain
19/09/17
The picture was released by the Home Office after members of a people-trafficking gang were convicted of trying to bring a total of five Albanians into the country in two journeys.

Councils struggle to cope with influx of child refugees as number in local authority's care doubles in a year
18/09/17
More than 4,200 child asylum seekers were in council care in the UK last year and local authorities have warned that they cannot find enough foster care places.

Moment NINE Afghans - including a 14-year-old boy - emerge from tanker that had been stopped at petrol station on suspicion of being used for people smuggling
07/09/17
The driver of the HGV vehicle, which was carrying polystyrene crystal and had entered the UK from France, pulled over at the Shell petrol station in Bagshot Road, Bracknell, yesterday.

British passports sold to migrants for just £500: Undercover investigation reveals how the cost has plunged - sparking fears ISIS jihadis could find it even easier to reach UK
07/09/17
The price of a stolen passport has dropped dramatically from £2,000 a year ago, after more than 20,000 identity documents flooded on to the black market.
Posted by: trailing wife || 09/24/2017 00:00 || Comments || Link || E-Mail|| [290 views] Top|| File under: Moslem Colonists
Group of men carry out acid attack in London
[NYDAILYNEWS] An acid attack took place in London Saturday, days after a similar attack in

La Belle France

left two American students injured.

Metropolitan Police said its officers were responding to a "group of males spraying what was believed to be a noxious substance" at different locations near a shopping center in Stratford in east London, at about 8 p.m.

Police said up to six people

were maimed

.

Video taken from the Stratford tube station appeared to show officials tending to victims in a curtained area.

Authorities responded to an apparent acid attack at the Stratford tube station in east London Saturday evening.

One male was enjugged
Yez got nuttin' on me, coppers! Nuttin'!
on suspicion of causing grievous bodily harm.

Police do not believe the incident is terror-related.


Meaning it probably wasn't directed by ISIS operatives in Raqqa or Tal Afar, not that it wasn't Moslem colonists having traditional fun with the kaffirs.
Update from the Daily Mail at 1:00 pm EDT:

A 15-year-old boy has been arrested on suspicion of causing grievous bodily harm in connection to the attack which saw six people injured, including two West Ham fans, when they were sprayed with acid near the Stratford Centre in east London.

Police have ruled out terrorism. Witnesses claimed the substance was thrown by 'young black teenage males'


...where black means anyone who is not visibly Caucasian, and no hint whether the vicious idiots are members of the Master Religion...

after an argument broke out.

Three of the victims, including one of the football fans, were rushed to hospital after they were sprayed with the liquid following an 'altercation' between the two groups of males.

Scotland Yard confirmed none of the injuries were either life-changing or life-threatening and they are now pouring over CCTV footage in a bid to aid their investigation.

Harry Eason, who was at a wedding reception at the Old Town Hall in Stratford with a group of friends at the time of the attack, told MailOnline how he saw a group of around 15 black boys no older than 18 arguing with another older group by the McDonald's entrance to the Stratford Centre, which is another entrance to the Burger King.

Mr Eason told MailOnline: 'It was around 8pm and there were a group of what I think were football fans. They were shouting and arguing near the McDonald's and the football fans called them back again after they walked away.

'There was a bit of pushing and shoving and then one of the young boys wearing a balaclava went away for no longer than about 30 seconds. He came back with the bottle and then sprayed the other group.

'The group of lads then started cheering and shouting as the older guys ran through the entrance to the shopping centre.'

Mr Eason said that he believes the altercation outside McDonald's was the first attack on the group, and that the younger group of boys could have caught up with the older group outside Burger King, which is another entrance to the Stratford Centre, where they could have thrown more acid on people.


The Daily Mail thoughtfully added this sidebar:
Children as young as two are acid attack victims
Police forces across the UK have recorded 90 incidents involving 'noxious or corrosive substances' involving children under 18-years-old, a Sunday Times investigation has found.

More than a dozen of those crimes involved children under 12, including youngsters aged four, five and six. Children as young as 12 were carrying the strong sulphuric acids and alkalis into school, which include caustic soda and bleach, disguised in drink bottles.

Just this month, Greater Manchester Police recorded a 'violent offence' involving bleach was used on a six-year old boy.

Former gang member Gwenton Sloley said: 'The young people I have spoken to think it's the best thing they have discovered since mobile phones and Play Stations. They have the power for once.'

He also claimed more needed to be done to educate children about the lasting damage the horrific crime can cause.

The Sunday Times asked 48 police forces across the UK for the number of acid incidents since January 2014 where the victim of suspected offender was under 18 - yet only 32 responded within the time frame set out by the Freedom of Information rules.

Many police forces covering London, Merseyside and the West Midlands missed the statutory time frame, which could mean the number of crimes could be more than the 90 incidents recorded.
Posted by: Fred || 09/24/2017 00:00 || Comments || Link || E-Mail|| [318 views] Top|| File under:
Down Under
Australia migrant colonist briefs


Muslim asylum seeker, 35, to walk free within DAYS for forcing a girl, 14, to marry him at a Melbourne mosque - as Peter Dutton says the case shows why Australia needs citizenship values test
21/09/17
[DailyMail] Peter Dutton has renewed his calls for an Australian citizenship values test after a Muslim refugee found guilty of marrying an underage girl was jailed for just one year.

Muslim extremist murdered his wife in front of their children and gouged out her eye before dumping her at a Melbourne tennis club because 'she didn't want him to go to Syria to fight for Islamic State '
20/09/17
[DailyMail] An Islamic State (stock image) sympathiser has admitted murdering his wife, whose mutilated body was found dumped in Melbourne. The victim's right eye was gouged out and two fingers cut off.

Haven't they seen the state of Syria? More than a dozen wannabe Australian jihadis stopped at airports trying to leave and fight in the Middle East
13/09/17
[DailyMail] Australians are being stopped at airports under suspicion they are heading for conflict zones as authorities fight the creation of a pathway for Islamist extremists heading to the Philippines

Asylum Detainees Awarded $56 mn in Australia Class Action
6 September
[AnNahar] Asylum seekers and refugees held in a remote Pacific camp were Wednesday awarded Aus$70 million ($56 million) for being illegally detained and treated negligently, in Australia's largest human rights class action settlement. Some 70 percent, or 1,346, of the 1,923 detainees held at the centre from November 2012 to December 2014 joined the class action.

The government, which had no immediate comment, has said it will move the asylum seekers and refugees from the Manus camp by October when it closes. Some will be relocated to third countries, or resettled elsewhere in PNG.

Iraqi refugee who discussed 'crushing the skulls of non-believers' is jailed for sending thousands of dollars to ISIS
28/08/17
[DailyMail] Sydney man Ali Al-Talebi, was sentenced to a maximum of 12 years' jail on Monday for his role in sending $6,000 to Pakistan in 2014 and attempting to send another $US9,000.

'I don't hit girls wearing bracelets': Father 'mocked ISIS terrorist's brother's electronic tag after he threatened him at a children's soccer match'
24/08/17
[DailyMail] Ahmed Elomar (pictured) has been granted bail after allegedly threatening a Sydney father who told a court that he mocked his electronic tag at a soccer game.

'$70 million is a fair and reasonable sum': Judge rules Manus Island asylum seekers DESERVE taxpayer-funded payout after being 'denied refuge and protection' by Australian governments
06/09/17
[DailyMail] At least 1400 current and former Manus Island detainees will be paid their share of $70 million in compensation before the centre closes next month.
Posted by: trailing wife || 09/24/2017 00:00 || Comments || Link || E-Mail|| [324 views] Top|| File under: Moslem Colonists
Europe
Europe migrant colonist briefs


Alaa Houd: Going back to Syria is not an option
22 September
[DW] Alaa Houd came to Germany as a refugee in late 2014, when the massive influx of asylum seekers into Europe had not yet begun. Nearly three years later, he is not quite settled yet, but returning to Syria is impossible.

'EU grants' for migrant smugglers: Traffickers 'receive up to £6,000 EACH to give up the life of crime and move into new employment'
18/09/17
[DailyMail] The European Union has been accused of paying African migrant smugglers thousands of pounds – to encourage them to quit the illegal trade and set up their own businesses instead.

Christian Convert Attacked in Migrant Populated Area for Wearing Cross
13 September
[Breitbart] A 23-year-old man from Afghanistan was attacked near a train station in the German suburb of Neukölln allegedly because his attackers saw his Christian cross and were angry he had converted from Islam.

Fake News: Hungary Blasts MSM for Claiming 'Soros Plan' for Mass Migration into Europe Doesn't Exist
23 September
The Hungarian government has hit back at the mainstream media for claiming that the 'Soros plan' to open up Europe to mass immigration is an anti-Semitic conspiracy theory.

Danish Prime Minister Warns of the Emergence of Muslim Parallel Societies, No-Go Zones
22 September
Danish Prime Minister Lars Løkke Rasmussen has warned that his country may be seeing a rise of Muslim "parallel societies" and no-go zones and has promised to take steps against them.

'If in Doubt, Treat Them as a Minor': European Body Orders End of Migrant Age Tests
22 September
The Council of Europe has spoken out against performing medical tests on migrants to determine their age, claiming youths could be "frightened and unsettled" by the process. In a report published Wednesday on age tests, the children's rights committee of

Germans 'Honor Luther's Legacy' by Welcoming Mass Migration
22 September
During the 500th anniversary of the Protestant Reformation, Germans are turning to Martin Luther for inspiration in welcoming as many migrants as they can, even illegally, according to an article in Christianity Today.

'Islam, It's Also Our History!': EU Funded Exhibition, Featuring Fake Bomb, Opens After Terror Delay
21 September
A European Union (EU) funded exhibition, called 'Islam, It's also our history!', has opened in Brussels after months of delays caused by Islamic terror attacks and security concerns.

Afghan Migrant Arrested for 'Honour Killing' His 14-Year-Old Sister
21 September
An 18-year-old migrant from Afghanistan has been arrested in the Austrian capital of Vienna after police allege he stabbed his own 14-year-old sister to death in an apparent honour killing.

Just Three Per Cent of over Two Million Migrant Arrivals Since 2015 Have Been Deported
21 September
Only 75,000 of the 2.2 million people who sought asylum in Europe in 2015 and 2016 have been deported to their homelands after their claims were rejected, a report has found.

Swedish Journalist Shot in No-Go Zone
21 September
A former journalist who worked for the Swedish publicly funded broadcaster SVT was shot in the Stockholm suburb of Tensta, known as one of the country's most notorious no-go zones.

Poland's Anti Mass Migration Government Enjoys Record Popularity
20 September
Poland's traditionally conservative, nationalist government is experiencing record support, despite widespread international media coverage of a number of protests that have been launched by foreign-funded groups.

Thousands of Migrants in Austria Vanish During Asylum Claim
20 September
Newly released figures show that over 4,000 migrants who came to Austria to claim asylum have gone underground and many have left for other more desirable countries in Europe.

Muslim Party 'Taken over by Islamists' Rejected by Swedish Election Agency
20 September
Swedish electoral authorities have refused to register the Muslim-led "Jasin" party from taking part in next year's Swedish election after radical Islamists had tried to take it over.

Hundreds of Migrants Waiting To Break Into Britain Evacuated from Makeshift Dunkirk Camp
20 September
Over 500 migrants have been evacuated by French police from a migrant camp in a suburb of the northern French city of Dunkirk.

European Union Demands Norway Take in More African Migrants
19 September
The European Union has written a letter to the Norwegian government demanding that the Scandinavian country take in more migrants from Africa under the bloc's migrant redistribution scheme.

Migrants Found at German-Polish Border Raise Concerns of New Migrant Route
19 September
German authorities fear the possibility of a new migrant route forming after discovering 51 migrants hiding in a truck near the Polish border in Brandenburg.

French University Suspends All Courses Due to Migrant Squatters
19 September
The University of Reims Champagne-Ardennes has suspended all courses due to security concerns after around 40 migrants began to squat on the campus only days after classes began.

Open Borders Charities Linked to Human Traffickers to be Nominated for Nobel Prize
18 September
An international committee based in Italy is preparing to nominate open borders Non-Governmental Organisations (NGOs) which ferry migrants to Europe for the 2018 Nobel Peace Prize.

Hospital Releases Arabic, Somalian Video For New Mothers After Surge In Migrant Births
18 September
The Swedish medical research university-hospital Karolinska has created a video to educate new and expecting mothers but has had to make versions in Arabic and Somalian as midwives say there has been a sharp rise in births to mothers who do not speak Swedish.

Austria Refuses To Take More Migrants Under EU Redistribution Scheme
18 September
Austrian Interior Minister Wolfgang Sobotka has rejected efforts by the European Union to make Austria take in more migrants under the redistribution agreement saying Austria has "enough to do."

Italy Allegedly Paying Libyan Warlord, Former People Smuggler to Halt Migrants
17 September
Libyan warlord Ahmed Dabaschi is a former people smuggler who now prevents migrants from leaving Libya and some claim the Italian government has paid him to do it.

Polish President: 'There is No Doubt the Growing Wave of Terrorism is Linked to Migration'
16 September
The President of Poland has said "There is no doubt the growing wave of terrorism is linked to migration" following the latest terror bombing in London.

90 Per Cent Of Asylum Seekers In Austria End Up On Welfare
16 September
Austrian Interior Minister Wolfgang Sobotka is resisting EU efforts to increase his country's migrant quota, claiming that 90 per cent of asylum seekers in Austria end up on welfare benefits and strain the system.

Asylum Seekers Confessing Membership of Terror Groups Continues to Rise
16 September
Asylum seekers in Saxony are increasingly confessing membership terrorist groups, possibly in hopes this will prevent them from being deported to home countries where they could face execution.

All Applications For Swedish Asylum Seeker Job Residency Scheme Rejected
16 September
Around 200 asylum seekers have applied to extend their temporary residency into permanent residency through a jobs scheme, but none of the asylum seekers has managed to find full-time permanent work.
Posted by: trailing wife || 09/24/2017 00:00 || Comments || Link || E-Mail|| [297 views] Top|| File under: Moslem Colonists
The Grand Turk
Istanbul police detain 36 suspected Islamic State militants
[Ynet] The Sick Man of Europe Turkey


...the only place on the face of the earth that misses the Ottoman Empire....


's official news agency says Istanbul police have detained 36 people as alleged members of the Islamic State
...formerly ISIS or ISIL, depending on your preference. Before that al-Qaeda in Iraq, as shaped by Abu Musab Zarqawi. They're very devout, committing every atrocity they can find in the Koran and inventing a few more. They fling Allah around with every other sentence, but to hear the pols talk they're not really Moslems....
group.

The Anadolu news agency reported Saturday that anti-terror police conducted simultaneous raids at 15 different addresses in Istanbul to apprehend five suspects who allegedly had travelled to Iraq and Syria for IS.

The news agency says 31 of the people detained are foreigners. There was no information on their nationalities.

Several deadly attacks in Turkey that killed more than 300 people since 2015 have been blamed on IS.

Along with combatting the

holy warrior

group's cells inside its borders, Turkey launched a military operation in northern Syria in August 2016 to clear the border zone of IS members after a suicide bomb

destroyed

a street wedding in Turkey's Gaziantep province.
Posted by: trailing wife || 09/24/2017 00:00 || Comments || Link || E-Mail|| [227 views] Top|| File under: Islamic State
India-Pakistan
22-year-old lieutenant martyred in attack on Rajgal valley border: ISPR
[DAWN] The funeral prayers of lieutenant Arsalan Alam were offered in the Beautiful Downtown Peshawar


...capital of Khyber Pakhtunkhwa (formerly known as the North-West Frontier Province), administrative and economic hub for the Federally Administered Tribal Areas of Pakistan. Peshawar is situated near the eastern end of the Khyber Pass, convenient to the Pak-Afghan border. Peshawar has evolved into one of Pakistan's most ethnically and linguistically diverse cities, which means lots of gunfire.


Garrison an Inter-Services Public Relations (ISPR)

blurb

said on Saturday.

The funeral was attended by the Khyber-Pakhtunkhwa


... formerly NWFP, still Terrorism Central...


(KP) governor Iqbal Zafar Jhagra, Corps Commander Peshawar Lt Gen Nazir Butt along with the lieutenant's relatives and other civil and military officials. He will be laid to rest in his home town with "full military honour".

The 22-year-old lieutenant was martyred earlier today in a terrorist attack on the Pak post in Rajgal valley. Alam, who was the commanding officer of the post got hit and was killed.

The

blurb

said that the attack was carried out from the other side of the border.

The Pakistain Army recently concluded Operation Khyber IV in the Rajgal valley and declared that the area was cleared off terrorists. However,


you can observe a lot just by watching...


Director General ISPR, Major Asif Ghafoor had said that the army cannot carry out operations against terror elements present on Afghan soil.

"We took action in the border belt area at the cost of certain reservations from Afghanistan; but we cannot take action against terrorist infrastructure deep inside Afghanistan as a responsible country, as it is a sovereign country and has their own force, and the Resolute Support mission is also there," he had said.


Posted by: Fred || 09/24/2017 00:00 || Comments || Link || E-Mail|| [279 views] Top|| File under: TTP
Iraq
Kirkuk Kombat Kronicle
Iraqi forces capture 7 villages

Hawija (IraqiNews.com) The first region in Islamic State's holdout in Kirkuk and other villages in southwest of the province have been liberated, according to pro-government paramilitary troops.

"Joint troops managed to liberate al-Zab region, southwest of Kirkuk, and seven villages," Brig. Gen. Khalaf Ibrahim, commander with al-Hashd al-Shaabi (Popular Mobilization Forces) in Hawija, told AlSumaria News. "The region is the first to be liberated by troops there."

"Troops will stop after liberation of al-Zab and villages in its vicinity before invading the center of the town as well as regions of al-Riyadh, al-Abbassi and al-Rashad within the coming 48 hours," he added.

The group reportedly carried out collective executions of members who attempted to flee battles in Salahuddin to Hawija, where parallel security operations are running to retake militants-held regions.

On Thursday, Brig. Gen. Yahia Rasoul, spokesman of the Iraqi Joint Operations Command said the number of Islamic State members in Hawija falls between 800 and 1500.

Previously on the same day, Iraqi Prime Minister Haidar al-Abadi and Lt.Gen. Abdul Amir Yarallah, deputy commander of the Joint Operations Command announced launch of first phase of operations to liberate Hawija and western Shirqat. Several villages in Shirqat have been retaken.

4 Kurds die in IED explosion near Daquq

Kirkuk (IraqiNews.com) Four Kurdish personnel were killed in an IED blast in south of Kirkuk, a security source said on Saturday.

"A bomb previously planted by Islamic State exploded while a patrol of Peshmerga troops was passing in Daquq, south of Kirkuk, leaving four personnel killed," the source told AlSumaria News.

Speaking on condition of anonymity, the source said, "the victims were transferred to forensic medicine department."
Posted by: badanov || 09/24/2017 00:00 || Comments || Link || E-Mail|| [250 views] Top|| File under: Islamic State
Iraqi militiaman dies in IED attack in Diyala
Diyala (IraqiNews.com) A member of Iraqi paramilitary troops fighting the Islamic State died Saturday when a roadside bomb exploded northeast of Diyala province, a security source was quoted saying.

A member of the Popular Mobilization Forces died and another sustained injuries when a roadside bomb exploded in their patrol while passing at Sidlan village, Qarra Tabba, northeast of the province, according to the source.

Iraqi government forces, backed by a United States.-led coalition and paramilitary troops, are currently battling Islamic State militants out of their strongholds in Anbar, Kirkuk and Salahuddin provinces, hoping to mark an end to the self-styled "caliphate" the group declared in 2014 from the city of Mosul.

Operations since October 2016 have so far managed to liberate Mosul, the group's former capital in Iraq, and Tal Afar town, west of Mosul. A wide-scale offensive was launched earlier on Thursday to retake IS holdouts in Salahuddin and Kirkuk, while a parallel one was launched earlier this week targeting havens in western Anbar.
Posted by: badanov || 09/24/2017 00:00 || Comments || Link || E-Mail|| [274 views] Top|| File under: Islamic State
Salahuddin Kombat Kronicle
20 ISIS Bad Guys smoked in airstrikes

Shirqat (IraqiNews.com) Over twenty Islamic State militants were killed as Iraqi jets shelled the group's locations in north of Salahuddin, according to military media.

"Based on accurate information, Iraqi fighter jets carried out twelve air raids, leaving 23 militants killed and five vehicles destroyed in western Shirqat," the Defense Ministry's War Media Cell said on Friday.

Earlier on the day, the Joint Operations Command said troops managed to gain more areas, retaking 19 villages in western Shirqat.

In another statement, Lt. Gen. Shaker Jawdat, chief of Federal Police, said, "troops regained control on 60 percent of the total area of western Shirqat, liberating 30 villages."

On Thursday, Iraqi Prime Minister Haidar al-Abadi and the Joint Operations Command announced launch of first phase of operations to liberate Hawija and western Shirqat. Federal Police, Rapid Response and the pro-government Popular Mobilization Forces (PMF) are carrying out the attaISISck, according to the command.

Iraqis capture ISIS position near Shirqat

Shirqat (IraqiNews.com) Federal Police announced liberation of Islamic State's holdout in north of Salahuddin on Saturday.

Lt. Gen. Shaker Jawdat, chief of Federal Police, said in a statement that "troops liberated the eastern side of Shirqat, concluding the third part of the third phase of operations to free Hawija."

225 militants had been killed since the launch of operations in Shirqat, Jawdat previously announced.

In a previous statement, Jawdat said troops seized an IS prison with 14 prisoners inside, during operations to liberate south of the eastern side of Shirqat. Earlier on the day, Jawdat said troops became in control over 90 percent of the holdout.

The Iraqi army said in September its forces recaptured the eastern coast of Shirqat, located south of Mosul, on the west bank of the Tigris river, after being surrounded for months by Iraqi troops and the pro-government Shi'ite militias. The western coast of Shirqat, is still under the IS control.
Posted by: badanov || 09/24/2017 00:00 || Comments || Link || E-Mail|| [278 views] Top|| File under: Islamic State
Baghdad Bomb and Bullet Bulletin


1 dead in Friday car bomb attack in al-Mahmoudiya

Baghdad (IraqiNews.com) A civilian was killed, while four others were wounded as two bomb blasts took place in south and east of Baghdad, a security source was quoted saying on Friday.

"Four citizens were wounded as an IED, planted near a market in Sayyid Abdullah region in al-Mahmoudiya, south of Baghdad, exploded," the source told Baghdad Today.

Moreover, "A lawyer was killed after being profoundly injured as bomb exploded under his car in Husseiniyat al-Rashidiya, east of Baghdad."

The capital has seen almost daily bombings and armed attacks against security members, paramilitary groups and civilians since the Iraqi government launched a wide-scale campaign to retake IS-occupied areas in 2016. While most of of the explosions and attacks went without a claim of responsibility, Islamic State has claimed several incidents.

5 die in bombing attack in Youssefiya

Baghdad (IraqiNews.com) Two blasts hit areas in south and southeastern Baghdad on Saturday, leaving nine people dead and injured, according to security sources.

Baghdad News quoted a security source saying that an explosive device went off near an industrial area in Youssefiya, southeast of Baghdad, leaving five people injured.

Another bomb exploded near a popular market in Nahrawan, south of the capital, leaving one dead and three wounded, the source added.

Victims were rushed to hospitals while security teams searched the areas for investigation.

4 suicide bombers die in attack attempt

Baghdad (IraqiNews.com) Three militants were killed as Iraqi troops thwarted terrorist attempt to target attacks in Baghdad and southern provinces, the military media said.

In a statement on Saturday, the Defense Ministry's War Media Cell said, "Federal Police's intelligence revealed about a cell that plans for terrorist operations in Baghdad and southern provinces to target Shia visitors."

"According to information, the terrorists assigned suicide bombers to carry out the operations," the statement said indicating coordination with troops in Ramadi, backed by army jets, to attack the cell.

"The clashes left three attackers killed including abu Baraa al-Turkmani. Explosives were found," it added.
Posted by: badanov || 09/24/2017 00:00 || Comments || Link || E-Mail|| [225 views] Top|| File under:
Southeast Asia
Bomb kills four rangers in southern Thailand
[Bangkok Post] Four Thai ranger volunteers were killed and five others and a civilian injured when an improvised bomb buried under the road was detonated in Pattani province on Friday morning. The bomb was buried under a road in Sai Buri district and went off as a military pickup truck carrying a nine-man squad drove over it.

Five rangers were sitting inside the cab of the pickup, and the four others on the back. They were on patrol providing protection for teachers. The area where the attack occurred is being dug up for the installation of water pipes. When the patrol arrived there, the four rangers on the back got off to walk alongside the vehicle. The bomb had been hidden under the road and was detonated beneath the vehicle.

The force of the blast tore the vehicle in two. Four of the five rangers inside the cab died on the spot. Five others, including the four on foot, were wounded, two seriously. A woman civilian who was passing by was also injured.
Posted by: ryuge || 09/24/2017 00:00 || Comments || Link || E-Mail|| [290 views] Top|| File under: Thai Insurgency
Syria-Lebanon-Iran
ISIS fighters film their own death on Go Pro camera at hands of Syrian regime
[ENGLISH.ALARABIYA.NET] A video appeared last week showing the moment of three ISIS fighters were blown up after being attacked by a Syrian regime tank.

The video was reportedly recorded using a Go Pro camera, which was found after the demolition of the armored military vehicles belongs to the militias by the Syrian Regime forces and the Lebanese Hezbollah and were in use by ISIS.

ISIS fighters appeared on the back of the armored vehicle with a submachine gun, before they realize the Syrian regime army tank fast approaching them.

ISIS

faceless myrmidons

have been known to train in the manufacture of armored vehicles and have been using them as cover in attacking and invading operations, as well as during

suicide kaboom

missions.

It appeared in the video that two of the ISIS fighters were on the top of the armored vehicle and were issuing orders to a third

bad boy

who was driving the vehicle.

In the next moment, they were asking for assistance from anti-tank units through their radio.

At the end of the video, a huge

kaboom

threw them out after being directly targeted with a bomb from the Syrian regime tank.


Posted by: Fred || 09/24/2017 00:00 || Comments || Link || E-Mail|| [411 views] Top|| File under: Islamic State
Syrian rebels capture gasfield in Deir Ezzor
Deir Ezzor (Syria News) The Syrian Democratic Forces, backed by the international coalition troops, managed to capture one of the biggest gas fields in the city of Deir Ezzor, Enab Baladi News reported on Saturday.

The statement revealed that the SDF fighters managed, this morning, to liberate al-Ezba and Koniko Petroleum Companies, northeast of Deir Ezzor, after a 2-day siege.

"Also, ongoing battles are taking place between the fighters of the Syrian Democratic Forces and Islamic State militants in the area," the statement added.

Yesterday, Assad security forces announced recapturing Khasham Town, southeast of Mazloum Village, which is considered the nearest point to the strategic Koniko field.

It is noteworthy that Deir Ezzor has the largest oil and gas fields in Syria, including al-Umar oil field northeast of Mayadin City, and al-Tanak field in al-Shu'ytat area, in the eastern countryside of the city.

Posted by: badanov || 09/24/2017 00:00 || Comments || Link || E-Mail|| [273 views] Top|| File under: Islamic State
Syrian regulars capture Tabny District in Deir Ezzor
Deir Ezzor (Syria News) Syrian army and allied militias managed, on Saturday, to several villages and towns, in the western countryside of Deir Ezzor, a source told Qasioun News.

The source informed that the Syrian army forces and allied militias recaptured Tabny District and other villages and towns, in the western countryside of Deir Ezzor, after violent clashes with the Islamic state militants.

Furthermore, Syrian army bombarded the Islamic State-held areas in western Deir Ezzor, using artillery and missiles, while besieged the group's militants in both western Deir Ezzor and eastern the city of Raqqa.

It is noteworthy that the Islamic State has recently lost large areas of land in the war against regime forces and Syrian Democratic Forces (SDF) in the city of Deir Ezzor.

Posted by: badanov || 09/24/2017 00:00 || Comments || Link || E-Mail|| [227 views] Top|| File under: Islamic State
Terror Networks
The Beatings Will Continue: Iraqi Edition


ISIS executes 27 in Anbar

Anbar (IraqiNews.com) Islamic State has killed more than twenty of its militants, including a leader, after they fled Anbar, a paramilitary official said.

"The militant group executed one of its leaders, known as abu Dajana, a Syrian national," Qutri al-Samarmad, a leader with the Tribal Mobilization Forces in Anbar, told Baghdad Today.

"The group also executed 27 other militants, along with the leader, in Syria's al-BuKamal as they fled after security troops advanced in Annah town in Anbar," he added.

In related news, a security source said, "security troops killed a suicide attackers in Annah."

"The attacker infiltrated from Rawa to Annah targeting troops," he told Alghad Press on Saturday.

Iraqi army announced the total recapture of the town, invaded on Wednesday, hours after recapturing neighboring Rayhana area.

According to military media, up to 30 militants were killed since offensives launched.

Last week, Iraqi joint troops liberated Akashat region, between Rutba town, on borders with Jordan, and Qaim, on borders with Syria.

Anbar's western towns of Annah, Qaim and Rawa have been held by the extremist group since 2014, when it occupied one third of Iraq to proclaim a self-styled Islamic "Caliphate". Iraqi troops were able to return life back to normal in the biggest cities of Anbar including Fallujah, Ramadi and others after recapturing them in 2015 and 2016.

On Thursday, Prime Minister Haider al-Abadi and the Joint Operations Command declared the start of offensives to retake IS-held regions in Salahuddin and Kirkuk provinces.


Posted by: badanov || 09/24/2017 00:00 || Comments || Link || E-Mail|| [253 views] Top|| File under: Islamic State
Who's in the News
33
[untagged]
8
Islamic State
3
Commies
3
Moslem Colonists
2
Govt of Qatar (MB)
2
Govt of Iraq
2
Govt of Pakistan
1
Muslim Brotherhood
1
Taliban
1
Govt of Iran Proxies
1
Thai Insurgency
1
Abu Sayyaf (ISIS)
1
Houthis
1
TTP
1
Govt of Syria
1
Lashkar e-Jhangvi
Bookmark
E-Mail Me
The Classics
The O Club
Rantburg Store
The Bloids
The Never-ending Story
Thugburg
RSS Links
Gulf War I
The Way We Were
Bio
Merry-Go-Blog
Hair Through the Ages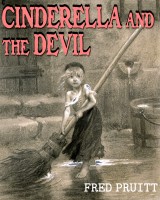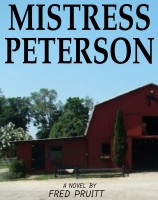 On Sale now!


A multi-volume chronology and reference guide set detailing three years of the Mexican Drug War between 2010 and 2012.

Rantburg.com and borderlandbeat.com correspondent and author Chris Covert presents his first non-fiction work detailing the drug and gang related violence in Mexico.

Chris gives us Mexican press dispatches of drug and gang war violence over three years, presented in a multi volume set intended to chronicle the death, violence and mayhem which has dominated Mexico for six years.
Click here for more information


Meet the Mods
In no particular order...


Steve White
Seafarious
Pappy
lotp
Scooter McGruder
john frum
tu3031
badanov
sherry
ryuge
GolfBravoUSMC
Bright Pebbles
trailing wife
Gloria
Fred
Besoeker
Glenmore
Frank G
3dc
Skidmark
Alaska Paul



Better than the average link...



Rantburg was assembled from recycled algorithms in the United States of America. No trees were destroyed in the production of this weblog. We did hurt some, though. Sorry.
54.209.202.123