Africa Horn
Senior Kenyan Official Dies From Al-Shabaab Injuries
[RADIOSHABELLE] A senior Kenyan official on Wednesday succumbed to injuries sustained during an al-Shabaab
...
the Islamic version of the old Somali warlord...
terror attack in the coastal Lamu County in July in which five other government officials were killed.

President Uhuru Kenyatta announced that Public Works Principal Secretary Mariam El-Maawy died while undergoing treatment in South Africa.

"Early in her childhood, she showed a real aptitude for study, and the diligence, which drove her to qualify as an architect at the University of Nairobi, and later to earn a Masters degree in South Africa," Kenyatta said in his condolence message.

Security team rescued El-Maawy some 40 minutes after she and five other top government officials had been kidnapped by

gunnies

at Milihoi on Lamu-Mpeketoni highway, Lamu County on July 14.

El-Maawy was rescued with bullet injuries in the back, left shoulder, hand and legs together with some of the victims who had been taken hostage by

gunnies

believed to be al-Shabaab member.

El Maawy, a native Bajuni from Lamu, was heading to Witu areas to visit the families that had been evicted due to increased terror attacks then in the area by al-Shabaab

bad boy

s.



The dear departed

's driver was among four people including

coppers

who were killed in the operation. He was

rubbed out

and the car he had burnt.


Posted by: Fred || 10/01/2017 00:00 || Comments || Link || E-Mail|| [234 views] Top|| File under: al-Shabaab (AQ)
Africa Subsaharan
Nigerian police disrupt Muharram ceremonies, arrest mourners in Sokoto
[Iran Press TV] Nigerian police have disrupted Muharram ceremonies in the northern city of Sokoto, arresting at least six of the participants.

All of those tossed in the slammer
Drop the rosco, Muggsy, or you're one with the ages!
on Saturday were members of the Islamic Movement in Nigeria (IMN), whose leader Sheikh Ibrahim Zakzaky is in jail.

The ceremonies were being held despite a ban by Sokoto state on the group's activities.

"The Islamic Movement is highly dismayed when news emanated that Sokoto state Commissioner of justice has announced the ban on Shia processions in the state," said an IMN

front man

.

"For the avoidance of any doubt we will like to remind the state government and the general public that all our processions have been peaceful throughout the history of the Islamic Movement. In fact, the last three processions held by the Islamic Movement in Nigeria in Sokoto metropolis were devoid of anything unpleasant and even enjoyed police protection as ordered by the constitution. Hence we are surprised by the anticipated public disorder as proclaimed by the commissioner," he added.

Meanwhile,


...back at the saw mill, Scarface Al had tied Little Nell to the log and was about to turn on the buzz saw...


IMN members have held a fresh protest in the capital Abuja, demanding the release of their jugged
Keep yer hands where we can see 'em, if yez please!
leader Sheikh Zakzaky.
Posted by: Fred || 10/01/2017 00:00 || Comments || Link || E-Mail|| [245 views] Top|| File under: Islamic Movement of Nigeria (Iran)
Arabia
Qatar arrests 20 opponents from al-Thani ruling family
[ENGLISH.ALARABIYA.NET] French magazine Le Point as revealed that authorities in Qatar


...an emirate on the east coast of the Arabian Peninsula. It sits on some really productive gas and oil deposits, which produces the highest per capita income in the world. They piss it all away on religion, financing the Moslem Brotherhood and several al-Qaeda affiliates...


have tossed in the calaboose
Book 'im, Mahmoud!
at least 20 members of ruling al-Thani family for their opposition to the policies of Emir Sheikh Tamim bin Hamad regarding the ongoing diplomatic and economic crisis the country is facing.

Details of the arrest were reported in an article on Le Point International titled: "The Emir of Qatar imprisons members of his ruling family". The magazine said it obtained its information from a French citizen currently being detained in Qatar.

According to Le Point, 20 members were arrested and are being punished for showing support toward the Anti-Terror Quartet
boycotting countries, expressing their dissatisfaction and rejection of the current policies followed by Qatar's emir and his government.

The magazine obtained their information via direct contact with Jean-Pierre Marongiu, chairman of a French company currently being detained in Doha for the past four years for writing bad cheques, a charge he has denied.

"They arrested about twenty people. In my block, there are six members of the al-Thani family," he said.

At least four members were identified in the piece: Sheikh Talal bin Abdulaziz bin Ahmed bin Ali al-Thani, Sheikh Abdullah bin Khalifa bin Jassem bin Ali al-Thani, Sheikh Ali bin Fahd bin Jassem bin Ali al-Thani and Sheikh Nasser bin Abdullah bin Khalifa bin Ali al-Thani.

All four members belong to the Bin Ali branch of the al-Thanis.

According to the detainees, they were arrested for their direct relation to Sheikh Abdullah bin Ali al-Thani, who has advocated for a national meeting to discuss the ongoing crisis involving Qatar's support and financing of terrorism.

These arrests reveal an increasing state of tension and anxiety in Doha as well as a growing in numbers of those within the opposition movement expressed by Sheikh Abdullah bin Ali al-Thani and Sheikh Sultan bin Suhaim al-Thani.
Posted by: Fred || 10/01/2017 00:00 || Comments || Link || E-Mail|| [327 views] Top|| File under: Govt of Qatar (MB)
Great White North
Edmonton police investigate 'acts of terrorism' after officer stabbed, pedestrians run down
[CBC News] ​A man who stabbed a police officer with a knife and deliberately plowed into pedestrians on Edmonton's busiest downtown strip is being investigated for "acts of terrorism," police said at a news conference early Sunday.

A 30-year-old man is in custody following a high-speed chase just before midnight through streets filled with bar patrons and football fans. The chase ended only after a white U-Haul van the man was driving struck four pedestrians and flipped on its side.


Suspect "known to police." No name or photo provided.




Update from the article at 10:15 a.m. ET:

Knecht confirmed that a black ISIS flag was seized from a car where the police officer was attacked. The officer was not critically injured. The condition of the four pedestrians is not known.

The first attack happened at about 8:15 p.m. Saturday near Commonwealth Stadium, where an officer was working traffic control for a CFL game.

Knecht said the officer was standing behind a barricade when a Chevrolet Malibu crashed into it, hit the officer and sent him flying 4.5 metres into the air.

"A male believed to be 30 years old then jumped out of his vehicle and viciously attacked the Edmonton Police Service member with a knife," Knecht said. "A struggle then ensued, during which the male suspect stabbed the officer several times before fleeing the scene on foot, northbound down 92nd Street.

At around 10 p.m., police told a news conference that a manhunt was underway, but there was no threat to the public.

Just before midnight, a white U-Haul van was pulled over at a Checkstop on the north side of town. When a police officer checked the driver's name, he recognized it as being similar to the name of the registered owner of the car that had struck the officer at Commonwealth Stadium.

The U-Haul immediately sped off toward downtown Edmonton, where streets were filled with Saturday night bar crowds and football fans.

As bystanders watched, the van barrelled down Jasper Avenue with up to 20 police vehicles following.

One witness said police cars began to block streets that connect to Jasper Avenue. The U-Haul eventually doubled back and drove the opposite way down Jasper Avenue. Near 107th Street the van struck at least two pedestrians.

"Throughout the chase, the U-Haul truck deliberately attempted to hit pedestrians in crosswalks and alleys in two areas along Jasper Avenue," Knecht said.

Eventually, the van flipped and landed on its side.

Pat Hannigan was about a quarter-block away when he heard a loud bang.

"I saw the van on its side, it flipped over, U-Haul van," he said. "And they had a guy handcuffed on the ground and obviously they smashed out the window. They had a pipe or something in their hand."

Knecht said officers did not stop the chase along the busy downtown street "due to the seriousness of the offence — or the believed offence."
Posted by: Besoeker || 10/01/2017 07:52 || Comments || Link || E-Mail|| [351 views] Top|| File under: Moslem Colonists
India-Pakistan
FC apprehend explosive-laden vehicle near Tore Shah, Balochistan
[DAWN] Balochistan



...the Pak province bordering Kandahar and Uruzgun provinces in Afghanistan and Sistan Baluchistan in Iran. Its native Baloch propulation is being displaced by Pashtuns and Punjabis and they aren't happy about it...


's Frontier Corps


...a provincial paramilitary force. Total manpower is about 80,000. They are tasked to help local law enforcement in the maintenance of law and order, and to carry out border patrol and a..the Antwerp-based Salafist organization that had campaigned to introduce Sharia law to Belgium before single-handedly making Belgium the highest per capita supplier of jihadis to Syria in Europe. There was a big trial in Antwerp in 2015, but most of those convicted were in absentia...nti-smuggling operations....


(FC) on Saturday successfully averted an attempt at targeting Muharram commiserations in Quetta, Inter-Services Public Relations (ISPR) said in a

blurb

.

According to the ISPR, a vehicle carrying explosives was discovered during an intelligence based operation (IBO) in Tore Shah, north of Pishin.

The vehicle was to be used to disrupt Ashura proceedings in Quetta, the ISPR claimed.

The '

criminal mastermind

' behind the plan and his two accomplices have been taken into custody, the ISPR said.


Posted by: Fred || 10/01/2017 00:00 || Comments || Link || E-Mail|| [198 views] Top|| File under: Lashkar e-Jhangvi
Southeast Asia
Abu Sayyaf rebel arrested in Basilan
Philippine police commandos, backed by army soldiers, have recaptured a notorious Abu Sayyaf rebel who escaped from jail in 2009 after he was tracked down in his hideout in Lamitan City.

Boy Indama, a follower of Abu Sayyaf leader Furuji Indama, is being interrogated following his capture on Thursday. His arrest was not immediately made public because of an operation aimed at capturing other militants and people that protected Indama.

It was not immediately known whether Indama was plotting a terror attack in Basilan.

Two Abu Sayyaf bomb experts – Omar Askali and Mukaram Sapie – were also captured in Zamboanga City on September 23. The pair was said to be plotting to bomb civilian targets in the city, but this was foiled by security forces following their separate arrests.
Posted by: ryuge || 10/01/2017 00:00 || Comments || Link || E-Mail|| [332 views] Top|| File under: Abu Sayyaf (ISIS)
Bombing in southern Thailand carried out by six men
[Bangkok Post]The September 22 bomb attack that killed four rangers in Pattani province was the work of a six-member team. Speaking at a press briefing at a military camp in Nong Chik district about the probe into the bombing, Pattani Task Force commander Jatuporn Klampasut said a suspect detained for questioning had admitted there were six people involved.

Identified as Mayusoh Mayadeng, the suspect claimed the group met to plan and rehearse the attack a week before the bombing. The group was allegedly led by Yakareeya Bango, known to be active in the district. Three were responsible for handling the bomb while Mr Mayusoh and two others were spotters.

Mr Mayusoh was arrested by security authorities at a house in tambon Tabing on Sept 26 in connection with the bombing. He also allegedly admitted during questioning he had been involved in militant activities since 2011.
Posted by: ryuge || 10/01/2017 00:00 || Comments || Link || E-Mail|| [251 views] Top|| File under: Thai Insurgency
Syria-Lebanon-Iran
Largest ISIS stronghold in rural Hama liberated by Syrian forces
[ALMASDARNEWS] The largest stronghold of besieged ISIS forces in central Syria has just been secured by the Syrian Arab Army following heavy

festivities

in and around the strategic site today.

Minutes ago, the Syrian Army liberated the town of Soha from ISIS. The settlement is located in eastern Hama Governorate near the administrative with Homs Governorate. After Uqayribat (which was liberated weeks ago), Soha had hitherto served as the Islamic State
...formerly ISIS or ISIL, depending on your preference. Before that al-Qaeda in Iraq, as shaped by Abu Musab Zarqawi. They're very devout, committing every atrocity they can find in the Koran and inventing a few more. They fling Allah around with every other sentence, but to hear the pols talk they're not really Moslems....
's main stronghold in the rural Hama.

According to military sources, Syrian forces destroyed two multiple-launch rocket systems and two heavy mortars belonging to ISIS inside the the town. These weapons had been used in previous days to shell the government-held town of Salamiyah further west.

ISIS personnel losses are unknown at this time, but what can be confirmed is that the terrorist group fought hard to hold Soha.

The Syrian Army is now in the process of fortifying its positions around Soha in expectation of an ISIS counterattack to retake the strategic town.


Posted by: Fred || 10/01/2017 00:00 || Comments || Link || E-Mail|| [201 views] Top|| File under: Islamic State
Raqqa in ruins as SDF try to finish off IS' in former 'capital'
[ALMASDARNEWS] Raqqa continues to suffer as US-backed Syrian Democratic Forces push further into the city against the self-proclaimed Islamic State
...formerly ISIS or ISIL, depending on your preference. Before that al-Qaeda in Iraq, as shaped by Abu Musab Zarqawi. They're very devout, committing every atrocity they can find in the Koran and inventing a few more. They fling Allah around with every other sentence, but to hear the pols talk they're not really Moslems....
(IS; formerly ISIS/

ISIS

), Thursday.

IS are thought to currently hold some 25 percent of the city, while between 5,000 and 7,000 civilians are thought to still be in the city, according to SDF officials.

The fighting is posing a constant risk to the civilians that are trapped inside Raqqa.

Human Rights Watch (HRW) documented, on Monday, the human toll of the US-led aerial campaign against IS in the city, accusing the coalition of being responsible for at least 84 civilians in just two attacks near Raqqa this July.


Posted by: Fred || 10/01/2017 00:00 || Comments || Link || E-Mail|| [275 views] Top|| File under: Islamic State
ISIS sent elite troops, tanks, vehicles to east Syria via Iraq for latest offensive against Syrian Army
[ALMASDARNEWS] The Islamic State
...formerly ISIS or ISIL, depending on your preference. Before that al-Qaeda in Iraq, as shaped by Abu Musab Zarqawi. They're very devout, committing every atrocity they can find in the Koran and inventing a few more. They fling Allah around with every other sentence, but to hear the pols talk they're not really Moslems....
's latest offensive against the Syrian Arab Army in eastern Syria was only made possible due to the fact that the terrorist group transferred huge numbers of troops and heavy equipment from western Iraq.

According to military sources, ISIS relocated a considerable amount of military resources from its strongholds in western Iraq to southeastern Syria in order to launch its

Dire Revenge

offensive, code-named Ghazwat Abu Muhammad al-Adnani (after a top Islamic State commander who was killed in a Russian Arclight airstrike last year), against the Syrian Army.

The reinforcements sent by ISIS included elite shock troops (inghamasis), battle tanks, armored vehicles, artillery and gun-trucks outfitted with machine guns and heavy cannons.

That the terrorist group was forced to rely on resource transferals from western Iraq stands as a testament to how exhausted its strategic reserve in Syria is after a whole year of constant defeats across various battlefields in east Aleppo, Raqqa, east Homs and Deir Ezzor.

In any case, the Syrian Arab Army is already in the process of reserving all ISIS gains along the M20 highway and south of the small city of al-Sukhnah and when the jihadist offensive is inevitably defeated (with many ISIS fighters already dead as a result of it), the Islamic State will once again find itself on the strategic defense, this time with even less equipment and high-quality troops to hold what is left of its crumbling empire.


Posted by: Fred || 10/01/2017 00:00 || Comments || Link || E-Mail|| [493 views] Top|| File under: Islamic State
Syrian army thwarts Daesh attacks on military posts in Dayr al-Zawr
[Iran Press TV] Syrian army soldiers, supported by allied fighters, have managed to repel attacks by Daesh Takfiri terrorists on a number of military positions in the country's eastern province of Dayr al-Zawr.

A military source, speaking on condition of anonymity, told Syria's official news agency, SANA, on Saturday that government troops and their allies managed to thwart the militant assaults in al-Thardat area on the road linking Mayadin city to the provincial capital city of Dayr al-Zawr.

The source added that dozens of Daesh terrorists were killed during fierce clashes with Syrian forces. Three car bombs and a considerable amount of munitions were destroyed and an armored vehicle was seized as well.

Meanwhile, an unnamed source in Dayr al-Zawr operations command said Syrian army soldiers and allied forces were clearing areas near the roadway connecting the cities of Palmyra and Dayr al-Zawr.

"Some Daesh terrorists fled … after the attack was repelled. Now the army and allied forces are chasing the enemy and clearing the areas near the highway," the source said.
Posted by: Fred || 10/01/2017 00:00 || Comments || Link || E-Mail|| [205 views] Top|| File under: Islamic State
Syria monitor: 28 civilians killed in Idlib
[Al Jazeera] At least 28 civilians have been killed in air attacks in the opposition stronghold of Idlib province in northwestern Syria, according to a war-monitoriing group.

Four children were among the dead in the overnight air raids on the town of Amanaz, a few miles from the Ottoman Turkish border, the UK-based Syrian Observatory for Human Rights (SOHR) said on Saturday.

An AFP news agency correspondent who toured Armanaz on Saturday said entire apartment blocks had been flattened by the bombardment.

It was not immediately clear whether the attack was carried out by Syrian government warplanes or those of its ally Russia.

According to the SOHR - which gathers its information from a network of sources inside Syria - dozens of people are still missing after the bombardment.


Posted by: Fred || 10/01/2017 00:00 || Comments || Link || E-Mail|| [267 views] Top|| File under: Govt of Syria
Who's in the News
33
[untagged]
6
Islamic State
4
Govt of Iraq
3
Commies
2
Moslem Colonists
2
Sublime Porte
2
Govt of Pakistan
1
Islamic Movement of Nigeria (Iran)
1
al-Shabaab (AQ)
1
Lashkar e-Taiba
1
Govt of Qatar (MB)
1
Govt of Saudi Arabia
1
Govt of Syria
1
Lashkar e-Jhangvi
1
Thai Insurgency
1
Hezbollah
1
Abu Sayyaf (ISIS)
1
Govt of Iran
Bookmark
E-Mail Me
The Classics
The O Club
Rantburg Store
The Bloids
The Never-ending Story
Thugburg
RSS Links
Gulf War I
The Way We Were
Bio
Merry-Go-Blog
Hair Through the Ages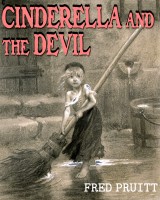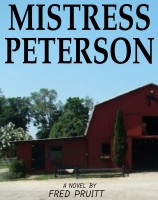 On Sale now!


A multi-volume chronology and reference guide set detailing three years of the Mexican Drug War between 2010 and 2012.

Rantburg.com and borderlandbeat.com correspondent and author Chris Covert presents his first non-fiction work detailing the drug and gang related violence in Mexico.

Chris gives us Mexican press dispatches of drug and gang war violence over three years, presented in a multi volume set intended to chronicle the death, violence and mayhem which has dominated Mexico for six years.
Click here for more information


Meet the Mods
In no particular order...


Steve White
Seafarious
Pappy
lotp
Scooter McGruder
john frum
tu3031
badanov
sherry
ryuge
GolfBravoUSMC
Bright Pebbles
trailing wife
Gloria
Fred
Besoeker
Glenmore
Frank G
3dc
Skidmark
Alaska Paul



Better than the average link...



Rantburg was assembled from recycled algorithms in the United States of America. No trees were destroyed in the production of this weblog. We did hurt some, though. Sorry.
34.234.76.59