Afghanistan
Pakistani consulate staffer shot dead in Afghanistan
[DAWN] A member of Pakistain's diplomat corps serving at the consulate in Afghanistan's Jalalabad city was

rubbed out

on Monday evening, DawnNews reported.

Two assailants riding a cycle of violence
opened fire on Nayyar Iqbal as he bought goods from a shop, Pakistain's Ambassador to Afghanistan, Zahid Nasrullah Khan, said.

Iqbal hailed from Sialkot and was working in the consulate's visa section.

Attaullah Khogyani, the

front man

for the provincial governor in Nangarhar


The unfortunate Afghan province located adjacent to Mohmand, Kurram, and Khyber Agencies. The capital is Jalalabad. The province was the fief of Younus Khalis after the Soviets departed and one of his sons is the current provincial Taliban commander. Nangarhar is Haqqani country..


, confirmed his murder.

"Police have launched an investigation into the incident. No arrests have been made so far," Khogyani said.

Iqbal was an assistant to the consul general in Jalalabad, the capital of the restive Nangarhar province, which borders Pakistain.

Khan said he had "absolutely no idea" why Iqbal, a father of five, was targeted.

The staffer's body has been shifted to a hospital in Jalalabad for a postmortem examination.
Posted by: Fred || 11/07/2017 00:00 || Comments || Link || E-Mail|| [187 views] Top|| File under: Govt of Pakistan
Africa North
New air attacks on militants near Benghazi
Benghazi, 6 November 2017:

Three soldiers died yesterday as Libyan National Army (LNA) commanders abandoned their plan to starve out the remaining militants holed up in the Benghazi's Sidi Akribesh for over four months.

Moreover, for the first time in weeks, an LNA war plane launched a strike on the district. In the past, army sources speaking on condition of anonymity because of the LNA clampdown on unauthorised statements about the fighting, had said that the "few buildings" still controlled by the militants constituted too small a target for air attack.

After the aircraft assault LNA units advanced but apparently met stiff resistance. Besides the three killed, 12 other soldiers were injured. It is reported that one of the militants, named as Ahmed Masoud al-Fakhri, said to be from Ajdabiya, was also killed in the fighting.

The continued presence of an unknown number of fighters is an embarrassment to the LNA, whose commander, Khalifa Hafter broadcast triumphantly in early July that the battle for Benghazi was over.

In violence elsewhere in the city, a rocket attack on Benghazi Radio's broadcasting studios slightly injured a number of people, including the poet Khadija Bsikri. It is thought that it was an RPG that was fired at the first floor of the building in Abdel Moneim road, some three kilometres away from Sidi Akribesh.

Meanwhile, unexploded ordnance, which hard-pressed LNA engineers have not yet had the opportunity to clear, has taken yet another life. A civilian named as Faraj Al-Abdali was killed in a blast as he entered his old apartment in the Suq Al-Hout district.
Posted by: badanov || 11/07/2017 00:00 || Comments || Link || E-Mail|| [231 views] Top|| File under: Islamic State
Arabia
35 dead as Yemen hostage crisis comes to an end
[DAWN] Yemeni forces ended a hostage crisis on Monday with 29 police and six civilians dead, a day after the attack claimed by the

myrmidon

Islamic State
...formerly ISIS or ISIL, depending on your preference. Before that al-Qaeda in Iraq, as shaped by Abu Musab Zarqawi. They're very devout, committing every atrocity they can find in the Koran and inventing a few more. They fling Allah around with every other sentence, but to hear the pols talk they're not really Moslems....
group began with

suicide kaboom

s, official sources said.

Assailants on Sunday stormed the criminal investigations unit in Aden, the Yemeni government's de facto capital, setting it alight and taking hostages after killing two policewomen.

The attack began on Sunday, when two

jacket wallah

s blew themselves up at the entrances to the criminal investigations unit and the city's security headquarters.

Overnight, the security forces tried three times to seize back the unit, but each time a suicide bomber went kaboom!, stopping them from entering, a security official said.

A fourth

suicide kaboom

occurred on Monday morning, before the security forces finally brought an end to the standoff in the southern port city.

A total of 29 members of the security forces were killed during the attack and hostage crisis, the official said.

Among them were six

coppers

whose bodies were found buried under the rubble of the building along with six civilians, including two children.

"The security forces have managed to enter the building and clear it of the elements of evil and terrorism," said the interior ministry of President Abedrabbo Mansour Hadi's internationally recognised government.


Posted by: Fred || 11/07/2017 00:00 || Comments || Link || E-Mail|| [204 views] Top|| File under: Islamic State
Britain
Britain migrant colonist briefs

'Soldier of Allah', 22, who threatened to blow up a UK hospital avoids terror charges after 'legal technicality' due to his Facebook privacy settings
14 October
[DailyMail] Leroy McCarthy, 22, was going by the name Abdullah Mahmood when he was arrested for a string of offensive posts — in one, he wrote about bombing Furness General Hospital, in Cumbria.

Syrian Refugee Who Sexually Assaulted Six Women 'Has Post Traumatic Stress Disorder'
10 October
[Breitbart] A Syrian refugee who sexually assaulted six women in London underpasses just one month after being granted asylum in the UK claims he has Post Traumatic Stress Disorder (PTSD).

Government Research Reveals Pakistani Women in Britain Are 'Shockingly Badly Integrated'
9 October
[Breitbart] The British government is set to publish a 'disparity audit' which reveals that Pakistani women in Britain are "shockingly badly integrated" and "living in an entirely different society".

MELTDOWN: Channel 4's Krishnan Guru-Murthy Blocks Breitbart for Reporting 'Christianity Not a Fundamental of Europe' Interview
5 November
Channel 4 News anchor Krishnan-Guru Murthy blocked Breitbart London journalists after the news network reported his claim that Christianity is "not really a sort of a fundamental of Europe".

UK 'Loses' 56,000 Migrants Due for Deportation, Including Over 700 Ex-Cons
3 November
Amber Rudd's Home Office has lost track of some 56,000 migrants who were supposed to be deported, including over 700 criminals.

Man Charged With FGM: Only Second Prosecution in British History, 31 Years After Ban Introduced
3 November
A man in London has been charged with female genital mutilation (FGM) in what is only the second case of its kind in the UK, despite the practice having been illegal for 31 years, and dozens of new cases being discovered by health authorities every day.

UK Spending Almost £1m a Day in Foreign Aid on Asylum Seekers and Illegal Migrants in Britain
2 November
Home Office contributions to Britain's foreign aid budget totalling £362 million a year are mostly spent on illegal migrants and asylum seekers in the UK.

Channel 4 Rebrand Sees Broadcaster's Logo Ferrying Migrants to Dover
1 November
Channel 4's latest rebrand has been hailed as a "celebration of immigration in Brexit Britain", with a new short featuring the UK broadcaster's logo ferrying migrants across the English Channel.

Murder Gang Saudi Can't Be Deported Because He 'Devotes His Time to Charity'
30 October
A judge has ruled that Britain cannot deport a Saudi migrant who has been previously jailed for a host of crimes because he has been "devoting his time to charity".

Arab Illegal Immigrant Raped British Woman, Abused Female Police Officer
18 October
A Kuwaiti migrant who arrived in the UK illegally beat and raped a British woman on a riverbank just two weeks after he was given leave to remain in the UK.
Posted by: trailing wife || 11/07/2017 00:00 || Comments || Link || E-Mail|| [225 views] Top|| File under: Moslem Colonists
Europe
More Europe migrant colonist briefs


Charlie Hebdo gets new death threats over Islam cartoon

[IsraelTimes] French satirical weekly Charlie Hebdo said Monday it was pressing charges after receiving fresh death threats over a cartoon of the Islamic scholar Tariq Ramadan, who faces rape allegations. The provocative magazine, which suffered a deadly jihadist attack in 2015 after publishing cartoons of the prophet Mohammed, depicted Ramadan with a huge erection in its edition last Wednesday, saying: "I am the sixth pillar of Islam."

Laurent "Riss" Sourisseau, the magazine's editor, said the threats and hate mail had "never really stopped" after the January 2015 jihadist attack in which 12 people were gunned down at its offices.

"It's always difficult to know if these are serious threats or not, but as a principle, we take them seriously and press charges," he told Europe 1 radio.

Refugee centers in Germany suffer near daily attacks
6 November
[DW] Far-right attacks on refugee homes in Germany still happen nearly every day, statistics show. Though the total number of attacks is down, there are still more incidents than before the 2015 refugee crisis.

Berlin Politicians Call Special Meeting Over Fears Organized Arab Criminals Have Infiltrated Police Force
5 November
The Christian Democratic Union (CDU) and the Free Democratic Party (FDP) have called for a special meeting of the Berlin government over allegations that organised Arab criminal gangs have infiltrated the police force.

Danish Immigration Minister's Car Runs Over Immigrant After Attempt to Assault Politician
4 November
A visit to a deportation centre for illegal migrants by the Danish minister for immigration and integration Friday quickly turned violent as angry residents attempted to attack the politician, before throwing themselves in front her departing car. Danish immigration and integration

Austria's Right Wing and Populist Parties Agree to Slash Migrant Benefits, Taxes in Coalition Talks
4 November
Austria's conservative People's Party (OVP) and the right wing populist Freedom Party (FPO) have agreed to slash benefits for migrants and introduce five-year residency rules to curb welfare for European Union (EU) nationals.

Channel 4 News Presenter Tells Hungarian Minister: 'Christianity is Not Really a Fundamental of Europe'
4 November
Krishnan Guru-Murthy, a presenter for publicly-owned broadcaster Channel 4, left the Hungarian prime minister's spokesman "stunned" after asserting that Christianity is "not really a fundamental of Europe".

Hungary Asks 'Is Everyone Entitled to Religious Freedom Except for Christians?' After Anti-Cross Ruling
3 November
Hungary has offered to take a Christian cross which the French authorities say must be removed from a statue of Pope John Paul II in Brittany. The courts had originally ruled that the entire statue, donated to the small town of

Continent Totally Unprepared For Another Migrant Crisis: European Police Union
3 November
A new survey of police across the European Union has revealed that many officers feel totally unprepared to handle another large wave of migrants. citing too few personnel and resources.

Number of Migrants Arriving in Greece from Turkey up 200 per cent
3 November
The number of migrants arriving on the Greek islands from Turkey since this August is up 200 per cent compared to the same period last year.

Conservative, Anti-Mass Migration Parties See Surge in Popular Support in Poland, Hungary
2 November
Both ruling parties in Hungary and Poland are seeing a surge in public backing following their sustained rejection of internationalist bodies' pro-mass migration policies, signalling citizens prefer governments that stand by conservative values and protect their nations' borders.

Women Sexually Assaulted By 'North African, Arab' Migrants in Cologne on Halloween
2 November
German police officers in the city of Halle were attacked by a gang of "youths" on Halloween night, and police in Cologne were forced to call for reinforcements due to sex attacks and violence from young migrant men.

Cost of Asylum Seekers Up 73 Per Cent in One Year to Over Nine Billion Euros
2 November
A report from the German Federal Statistical Office claims the amount of money spent on asylum seekers increased last year by 73 per cent, with the government spending a total of €9.23 billion on migrants.

Senior EU Minister: Countries REFUSING to 'Open the Door' to Muslim Migrants Will 'Destroy Europe'
1 November
Countries which "do not want to open the door" to Muslim migrants and try to "protect Christianity" could "destroy Europe", claims the EU's longest-serving foreign minister.

Two Austrian Classrooms Now Consist Of 100 Per Cent Migrant Children
1 November
Two Austrian classrooms, in Villach and Klagenfurt, consist of children purely from migrant backgrounds and not a single child speaks German as a first language.

Failed Asylum Seeker Who Allegedly Killed Daughter in Germany Caught in Spain
1 November
Failed Pakistani asylum seeker Sohail A., who is suspected of killing his two-year-old daughter last week in Germany, was apprehended by police in the Spanish coastal city of San Sebastián.

Expert: 'Dangerous' Chechen Migrants Take over Brandenburg Islamist Scene
1 November
Historian Christian Osthold, who is an expert in the history of Russia and Chechnya, claims that "dangerous" Chechen migrants have taken over the Islamist scene in Brandenburg with many having links to Islamic State.

Mass Brawl Breaks out Between Italians and over 30 Asylum Seekers
31 October
Four asylum seekers were reported to judicial authorities over the weekend in Pisa after 10 Italian citizens and 30 asylum seekers engaged in a mass brawl in what the local police described as a revenge attack by the migrants.

Hungary: Protecting Europe from Soros Like Game of Thrones Fight Against Winter Threat
31 October
Nations in Central Europe have joined together to save the continent from George Soros' plan for a 'mixed, Islamised' Europe, according to a senior Hungarian MEP, who compared the Visegrad nations' opposition to forced mass migration to fantasy drama Game of Thrones.

Swedish Students and Vulnerable Pushed to Back of Housing Queue for Migrants
31 October
A new report claims that Swedish students and other individuals considered to be vulnerable have been sent to the back of the housing queue as properties have been prioritised for recently arrived migrants.

Swedish Public Broadcaster Employees Convicted of People Trafficking
31 October
Three employees of Swedish public broadcaster SVT have been convicted of people trafficking after they smuggled a 15-year-old Syrian boy into Sweden from Greece in 2014.

German Migrant Agency Fails to Send 'Refugees' Back, Even When Home Nations Are Safe
29 October
The German Federal Office for Migration and Refugees (BAMF) has been accused of treating refugee status as a path to immigration as they rarely ever check to see if approved refugees' homelands are safe for them to return to.

While 14,000 Failed Asylum Seekers Await Deportation, Govt Plane to Afghanistan Flies With 166 Empty Seats
27 October
The German government has resumed deportations to Afghanistan but according to reports, the authorities placed a mere 14 people on a 180-seat aircraft despite there being 14,263 Afghans scheduled for deportation.

Two Million Euro Deportation Centre Deports Just 86 Migrants a Year
27 October
The regional government in Hamburg relocated their deportation detention centre last year and so far the new location has cost 2.4 million euros, despite only facilitating the deportation of fewer than a hundred people.

Danish Woman Given Just Three Months in Prison for Sexual Relations with Underage Asylum Seeker
26 October
A 52-year-old Danish woman has been sentenced by a court to a three-month conditional sentence after she was found guilty of engaging in sexual relations with an underage asylum seeker.

Saxony Migrant Homes Host to Murder, Rapes, Hundreds Of Violent Assaults
26 October
Newly released figures from the government of the German region of Saxony reveal the extent of crime in asylum homes showing there have been more than 2,000 criminal incidents including murder, rape, and physical violence.

Pro-Migrant NGOs Call for Greece to Release Migrants onto Mainland
25 October
Pro-migrant NGOs working at asylum centres on the Greek islands in the Aegean are calling for the government to release the migrants to the mainland citing poor conditions and overcrowding in the asylum camps.

German Mainstream Media Calls Migrant Crime Area 'No-Go Zone'
25 October
A new report claims that migrant youth gangs in the Ebertplatz area of Cologne are becoming increasingly more violent leading some to describe the area as turning into a no-go zone.

Migrant Who Trafficked Drugs from Asylum Home Gets Only One Year in Prison
24 October
A 31-year-old asylum seeker who ran a drug trafficking operation out of an asylum home in the German town of Gummersbach has been sentenced to only one year and two months in prison despite the scale of his operation.

Merkel: Give Turkey Billions More Euros to Keep Migrants out of Europe
23 October
German Chancellor Angela Merkel has advocated giving the Turkish government billions of more euros for Syrian asylum seekers in order to reinforce the European Union (EU) migrant pact, while EU leaders agreed to give Turkey less money to prepare for EU accession.

Austria: 25 Per Cent Rise in Sex Attacks, Almost Half Committed by Migrants
20 October
The Austrian government has released new crime statistics that show sex attacks have risen 25 per cent overall since last year and that migrants make up close to half of all known suspects in sex crime cases.

Swedish Politicians Call For Army to be Deployed to No Go Zones to Keep Peace
20 October
Twenty members of the Moderate Party in Sweden have proposed the government deploys the armed forces in some of the country's most dangerous no-go zones to combat "gang violence".

Hungary Fears 'Soros Influence' in Election After Open Borders Activist Injects $18bn into Foundation
20 October
George Soros will use his organisation, now the second largest political activist charity in the world, to "influence" Hungary's 2018 general election, claims a Hungarian member of parliament.

'Mentally Ill' Asylum Seeker Receives Two Year Sentence for Raping Woman in Airport
18 October
A 'mentally ill' asylum seeker from Somalia was sentenced to two years in prison for raping a woman in the garage under an airport arrivals lounge in Norway.
Posted by: trailing wife || 11/07/2017 00:00 || Comments || Link || E-Mail|| [250 views] Top|| File under: Moslem Colonists
India-Pakistan
3 IS-linked militants arrested from Karachi's outskirts: SSP Malir
[DAWN] Bloody Karachi


...formerly the capital of Pakistain, now merely its most important port and financial center. It is among the largest cities in the world, with a population of 18 million, most of whom hate each other and many of whom are armed and dangerous...


police on Monday claimed to have incarcerated
Drop the heater, Studs, or you're hist'try!
three bandidos

forces of Evil

allegedly linked to the

Death Eater

Islamic State
...formerly ISIS or ISIL, depending on your preference. Before that al-Qaeda in Iraq, as shaped by Abu Musab Zarqawi. They're very devout, committing every atrocity they can find in the Koran and inventing a few more. They fling Allah around with every other sentence, but to hear the pols talk they're not really Moslems....
(IS) group from the outskirts of the metropolis.

Senior Superintendent of Police (SSP) Malir Rao Anwar said that police conducted a raid at a house in the Ahsanabad area of Karachi after receiving a tip from an intelligence agency.

Officials recovered two 30-bore pistols, one 9mm pistol along with propaganda literature from the possession of the suspects, the SSP said.

"Books, pamphlets, stickers and CDs regarding terrorism were recovered from their custody," Rao Anwar said.

He claimed that the suspects were planning to recruit young people for their

Death Eater

group.

The detained suspects were identified as Muhammad Umer, Khalid Minhas and Shakeel Ahmed.


Posted by: Fred || 11/07/2017 00:00 || Comments || Link || E-Mail|| [196 views] Top|| File under: Islamic State
Iraq
Iraqi militia dies in bombing attack near Hawija
Kirkuk (IraqiNews.com) A paramilitary personnel has been killed as a bomb blast exploded in southwest of Kirkuk, a security source said on Monday.

"A bomb from Islamic State's war remnants exploded as a personnel of al-Hashd al-Shaabi [Popular Mobilization Forces] in Hawija was removing bombs from a village in al-Rashad town, leaving him immediately killed," the source told AlSumaria News on Monday.

Speaking on condition of anonymity, the source said, "police cordoned off the blast spot, while the victim was transferred to forensic medicine department."
Posted by: badanov || 11/07/2017 00:00 || Comments || Link || E-Mail|| [202 views] Top|| File under: Islamic State
Iraqi warbirds hits ISIS positions in Mutaibija basin
Diyala (IraqiNews.com) Four Islamic State locations on the borders between Diyala and Salahuddin province have been shelled, an official said on Monday.

"Aerial shelling targeted IS locations in Mutaibija basin, on borders between Diyala and Salahuddin, amid news of casualties among the enemy," Abdul Khaliq Medhat told AlSumaria News.

"The frequent shelling of IS gatherings and rest houses in Mutaibija contributed to reducing risks of the militant group against nearby regions, including Hawi al-Udhaim in Diyala," Medhat added.

Mutaibija has complicated terrain, with numerous hills that serve as a good hideout for militants. Occasional attacks have been witnessed there by Islamic State against government and paramilitary troops deployments since Iraqi forces, backed by a U.S.-led coalition and PMUs, launched a major offensive to retake areas occupied by IS since 2014.
Posted by: badanov || 11/07/2017 00:00 || Comments || Link || E-Mail|| [215 views] Top|| File under: Islamic State
Israel-Palestine-Jordan
Palestinian steals truck to carry out terror attack
[Ynet] Muhammad Zafran planned to ram truck into soldiers waiting at bus stop outside IDF base in central Israel, but was caught by police while attempting to steal the truck; he admitted to seeking '

Dire Revenge

' against Israel for its conduct on the Temple Mount.

A Paleostinian who stole a truck and planned to use it to run over IDF soldiers was charged Monday with preparing to commit murder as an act of terrorism.

Muhammad Zafran, 40, from Ramallah was also indicted for endangering human lives on a public transportat lane, vehicle theft, entering and staying in Israel illegally, driving without a driver's license and other offenses.

According to the indictment, Zafran entered Israel illegally last month in order to carry out a nationalistically-motivated attack.

On October 19, 2017, Zafran broke into a truck that belongs to a business in Holon using a pipe wrench.

An employee who noticed him in the act started running toward the truck. Upon noticing the employee, Zafran drove in his direction, nearly hitting him.

Upon failing to do so, Zafran kept driving toward a nearby IDF base.

The employee reported the theft to the police, which pursued the stolen truck.

In an effort to evade the police, Zafran sped and drove wildly on the road, risking drivers in his vicinity.

When police closed in on him and ordered him to stop, he rammed the truck into the police car, pushing it against the safety railing and bringing it to a stop.

Zafran, according to the indictment, then continued driving toward Rishon Lezion, ran a red light at an intersection and collided with other vehicles.

He eventually had to stop due to faulty operation of the truck and was caught by police.

In his interrogation, he repeatedly stated he belongs to the Fatah organization, and that he wished to become a martyr.

He admitted to planning to run over soldiers waiting at a bus stop outside an IDF base as "

Dire Revenge

" for Israel's conduct on the Temple Mount.

A prisoner who shared a cell with Zafran said the latter told him he wanted to kill Jews.

IDF finds, arrests Palestinian with stashed knife at Tzofim checkpoint

[Ynet] An IDF force inspected a Paleostinian who was behaving suspiciously at the Tzofim checkpoint in Samaria, finding a knife hidden on his person. The suspect was taken for questioning.
Posted by: trailing wife || 11/07/2017 00:12 || Comments || Link || E-Mail|| [237 views] Top|| File under: Fatah
Southeast Asia
ISIS appoints new leader in southeast Asia following defeat in Marawi City
[ALMASDARNEWS] According to the national police chief, ISIS has appointed Amin Baco as the new Islamic State
...formerly ISIS or ISIL, depending on your preference. Before that al-Qaeda in Iraq, as shaped by Abu Musab Zarqawi. They're very devout, committing every atrocity they can find in the Koran and inventing a few more. They fling Allah around with every other sentence, but to hear the pols talk they're not really Moslems....
emir in southeast Asia following the death of Isnilon Hapilon and Omar Maute, leaders of two local ISIS-inspired branches, on October 16.

Amin Baco is of Malaysian nationality and pledged allegiance to ISIS in 2015. He is believed to have escaped the battle of Marawi, fleeing to the countryside of Mindanao Island instead.

On October 23, the Philippine Army proclaimed full control of Marawi city after taking out the remaining ISIS garrison, exactly five months to the date since the jihadist uprising began.

Aside from Baco, the Philippine military is also on the lookout for Abdulla Hapilon, the son of killed Abu Sayyaf


...also known as al-Harakat al-Islamiyya, an Islamist terror group based in Jolo, Basilan and Zamboanga. Since its inception in the early 1990s, the group has carried out bombings, kidnappings, murders, head choppings, and extortion in their uniquely Islamic attempt to set up an independent Moslem province in the Philippines. Abu Sayyaf forces probably number less than 300 cadres. The group is closely allied with remnants of Indonesia's Jemaah Islamiya and has loose ties with MILF and MNLF who sometimes provide cannon fodder...


(ISIS franchise group) leader Isnilon Hapilon.

"I gave the direction to our ground commanders that once we we get Amin Baco and Hapilon, we have broken the chain of command for ISIS in Mindanao," Lt. Gen. Carlito Galvez said on Monday.

No official statement has been provided by ISIS on Amin Baco's alleged promotion.
Posted by: Fred || 11/07/2017 00:00 || Comments || Link || E-Mail|| [296 views] Top|| File under: Abu Sayyaf (ISIS)
Syria-Lebanon-Iran
Syrian Army Combat Summary
Syrian Army units, in cooperation with the supporting forces, established control over Sarha al-Shimalieh village in northeastern countryside of Hama.

SANA reporter said that Monday the army units hunted al-Nusra Front terrorists in the northeastern countryside of Hama, establishing control over Sarha al-Shimalieh village to the west of Atheria town after destroying the last gatherings and fortifications of the terrorists there.

The army units are pursuing the remnants of al-Nusra terrorists in the village vicinity, while Engineering units of the Syrian Arab Army began dismantling mines and IEDs planted by al-Nusra among the citizens' houses, public squares and streets, the reporter said.

Source: SANA
Posted by: badanov || 11/07/2017 00:00 || Comments || Link || E-Mail|| [208 views] Top|| File under: Govt of Syria
Jihadist rebels use chemical weapons to advance in northern Hama
[ALMASDARNEWS] The jihadist rebels of Hay'at Tahrir al-Sham launched a powerful assault in the northern countryside of the Hama Governorate, today, targeting the Syrian Arab Army's (SAA) positions near the key town of 'Atshan.

Hay'at Tahrir al-Sham's assault would prove successful, as their forces managed to seize two towns from the Syrian Arab Army and National Defense Forces (NDF).

According to HTS' official media wing, their forces seized the towns of al-Baleel and Umm Turaykiyeh after a fierce battle with the government units in northern Hama on Monday.

A source from the Syrian Army told al-Masdar News this evening that their forces were unable to maintain their ground at these towns because their soldiers were gassed by the swarming HTS and Free Syrian Army


... the more palatable version of the Syrian insurgency, heavily influenced by the Moslem Brüderbund...


(FSA)

hard boy

s.

The total number of soldiers that were exposed to the chemicals is unknown.


Posted by: Fred || 11/07/2017 00:00 || Comments || Link || E-Mail|| [187 views] Top|| File under: al-Nusra
Al-Qaeda, Free Syrian Army join forces in huge Hama counter-offensive
[ALMASDARNEWS] On Monday, the Syrian al-Qaeda branch and a couple Free Syrian Army


... the more palatable version of the Syrian insurgency, heavily influenced by the Moslem Brüderbund...


(FSA) factions gathered all available fighters for a major joint counter-offensive in the northeastern countryside of Hama.

Targeting a rural area just north of the M42 Highway that was captured by the Syrian Arab Army (SAA) in recent weeks, Hay'at Tahrir al-Sham (HTS/Al-Qaeda) and the FSA's Jaish al-Nasr and Central Division managed to retake the towns of al-Baleel and Umm Turaykiyeh in the afternoon, reportedly using a chemical substance to kick off the offensive.

In the evening hours, jihadist forces also overran the neighboring village of Umm Khazaym. However,


some people are alive only because it's illegal to kill them...


a SAA military source told al-Masdar News moments ago that opposition claims of any further gains were false.

Pictures of the counter-offensive show jihadists gathering for the attack and posing for pictures in the newly captured area. A couple of the photos, published online by the FSA and HTS respectively, even show the exact same fighters, indicating that the groups are operating shoulder-to-shoulder on the battlefield
Posted by: Fred || 11/07/2017 00:00 || Comments || Link || E-Mail|| [346 views] Top|| File under: al-Nusra
Who's in the News
24
[untagged]
5
Islamic State
4
Govt of Iraq
3
Govt of Pakistan
2
Commies
2
Houthis
2
Govt of Saudi Arabia
2
Moslem Colonists
2
Govt of Syria
2
al-Nusra
2
Govt of Iran
1
Fatah
1
Sublime Porte
1
Abu Sayyaf (ISIS)
Bookmark
E-Mail Me
The Classics
The O Club
Rantburg Store
The Bloids
The Never-ending Story
Thugburg
RSS Links
Gulf War I
The Way We Were
Bio
Merry-Go-Blog
Hair Through the Ages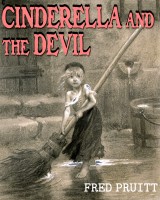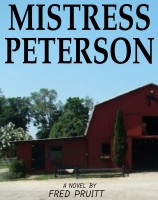 On Sale now!


A multi-volume chronology and reference guide set detailing three years of the Mexican Drug War between 2010 and 2012.

Rantburg.com and borderlandbeat.com correspondent and author Chris Covert presents his first non-fiction work detailing the drug and gang related violence in Mexico.

Chris gives us Mexican press dispatches of drug and gang war violence over three years, presented in a multi volume set intended to chronicle the death, violence and mayhem which has dominated Mexico for six years.
Click here for more information


Meet the Mods
In no particular order...


Steve White
Seafarious
Pappy
lotp
Scooter McGruder
john frum
tu3031
badanov
sherry
ryuge
GolfBravoUSMC
Bright Pebbles
trailing wife
Gloria
Fred
Besoeker
Glenmore
Frank G
3dc
Skidmark
Alaska Paul



Better than the average link...



Rantburg was assembled from recycled algorithms in the United States of America. No trees were destroyed in the production of this weblog. We did hurt some, though. Sorry.
54.172.221.7