Afghanistan
US Military Opens New Front in Afghan Air War
[AnNahar] As the US military opens a new front in its air war in Afghanistan, targeting the Taliban
...Arabic for students...
's poppy-processing factories and dropping thousands more bombs, experts are warning of the risk of alienating the local population.

The quickening tempo comes after President Donald Trump
Continued on Page 49
Posted by: trailing wife || 11/23/2017 00:00 || Comments || Link || E-Mail|| [672 views] Top|| File under: Taliban
Africa North
Egypt's prosecutor-general orders detention of 29 suspects over espionage with Turkey
[AlAhram] Egypt's Prosecutor-General Nabil Sadek ordered on Wednesday 29 suspects detained for 15 days pending investigation into charges of engaging in espionage with The Sick Man of Europe Turkey


...the only place on the face of the earth that misses the Ottoman Empire....


, state-run news agency


...and if you can't believe the state-run news agency who can you believe?...


MENA reported.

The 29 suspects, along with others who are

runaway

s abroad, are accused of joining a terrorist organization, circumventing the country's phone networks for international communication, money laundering, and illegal currency trading, according to a statement by the prosecutor-general.

The statement did not state when the defendants were jugged
Youse'll never take me alive coppers!... [BANG!]... Ow!... I quit!
According to National Security investigations, the defendants formed a network with

runaway

members of the

Moslem Brüderbund

abroad to monitor and record phone calls of Egyptian citizens to gauge their views on the situation in the country.

Egyptian intelligence agencies revealed a plot between Ottoman Turkish intelligence and members of the international

Moslem Brüderbund

to take over power in Egypt by destabilising state institutions.

The State Security prosecution said it would continue to release statements on the case while maintaining confidentiality with regards to information that could harm the country's national security.

Relations between Turkey and Egypt have been strained since the 2013 ouster of Egypt's Islamist president Mohammed Morsi, a close ally of Ottoman Turkish President Sultan Recep Tayyip Erdogan the First


... Turkey's version of Mohammed Morsi but they voted him back in so they deserve him...


's AKP government.
Erdogan has repeatedly slammed the Egyptian government over Morsi's removal.

Cairo has repeatedly accused Ankara of interference in its domestic affairs and supporting Islamist bandidos

holy warriors

who carry out attacks in Egypt.

Turkey has been providing a safe haven for leading members of the Brotherhood, which has been banned and designated as terrorist in Egypt.

Ankara also allows broadcasts from within Turkey of TV stations run by sympathisers of the Brotherhood who criticise the government of President Abdel-Fattah El-Sisi.

Political relations between the two countries are currently suspended, though economic ties are still active.
Posted by: trailing wife || 11/23/2017 00:00 || Comments || Link || E-Mail|| [263 views] Top|| File under: Sublime Porte
Africa Subsaharan
At least 30 killed in farmer-herder violence in Nigeria: police
Living together peacefully so that all prosper just isn't in the cards.

[DAWN] At least 30 people were killed when farmers attacked herdsmen in northeast Nigeria


... a particularly crimson stretch of Islam's bloody border...


's Adamawa state, police told AFP on Wednesday.

State police

front man

Othman Abubakar said farmers from the Christian Bachama ethnic group stormed four settlements of

Moslem

Fulani herders in Numan district on Monday, hacking residents and burning homes.

"We have so far recovered 30 bodies from the affected villages but the toll is not conclusive as rescue teams are still combing the bushes in the area for more bodies," he said.

A man-hunt had been launched for the assailants, he added. "The deputy governor visited the villages and an investigation has commenced to unravel the cause of the attack and bring the perpetrators to justice," he said.
Posted by: Fred || 11/23/2017 00:00 || Comments || Link || E-Mail|| [404 views] Top|| File under: Fulani Herdsmen (Boko Haram)
Britain
Britain migrant colonist briefs

Terrifying moment truck driver is forced to smash his way through concrete barricade set up by migrants in Calais so they could hijack his lorry and enter the UK
16/11/17
Irish driver Soroiu Sorin came upon the group - one of whom was holding a flare - on a dark road near the Calais Ferry Terminal while on his way from Orleans to Manchester on Tuesday

Romanian accused of people trafficking is allowed to work for a company running bus trips into Britain
13/11/17
Nicolae Matei is said to be part of a trafficking operation that was sneaking migrants from Syria, Iraq and Iran into Europe for £9,000 each

UK Launches 'Separation' Prison Wings for Extremists and Jihadists
22 November
The UK has set up two new 'separation wings' in prisons to isolate jihadists and other extremists and stop them spreading their murderous ideology.

Police Told to Monitor 20,000 Extremists More Closely After Manchester and London Attacks
21 November
Police and intelligence agencies have been told to more closely monitor the 20,000 jihadist sympathisers and former terror suspects in the UK to help stop future attacks.

UK Police: Media Must 'Rein Back' Islamic State Terror Coverage
14 November
The media must avoid some reporting on Islamist extremists as they could be helping to spread their ideology, the UK's most senior terrorism police officer has claimed.

Tory Broker Who Fought Islamic State Slams Government After Interrogation
14 November
A man who fought against Islamic State has slammed the government for treating people such as him "like terrorists" as they do not want to "show favouritism" in how they deal with those returning from Syria.

Migrant Taxi Driver Who Raped Teen Claimed in Court Welsh Victim Was a Prostitute
22 November
A Bangladeshi migrant accused of raping a drunk 17-year-old after he picked her up in his taxi is a "sexual predator", a court has heard.

UK to Pay France Millions More to Stop New Wave of Calais Migrants
21 November
The UK will give more taxpayers' money to France to stop a wave of migrants following a surge in attempted illegal crossings, according to French officials.

Six in Ten Muslim Marriages in Britain Not Legally Binding, Women Forced into Polygamous Relationships
21 November
An investigation suggests almost two-thirds of Muslim wives in Britain were married in Nikah ceremonies which are not legally binding, leaving them unprotected by family courts.
Posted by: trailing wife || 11/23/2017 00:00 || Comments || Link || E-Mail|| [255 views] Top|| File under: Moslem Colonists
Down Under
Australia migrant colonist briefs

Iraqi refugee who injured six people and left a police officer with a brain injury when he crashed his speeding truck into eight cars is released from prison just SEVEN months into a three-year sentence
16/11/17
Sarmad Nisan was driving at more than 45km/h over the speed limit at Dee Why, in Sydney's north, in October 2014 when he lost control of his truck and crashed, injuring six people

Refugee 'who vowed to bomb Australia, run over police and harassed an officer's teenage daughter' could cost taxpayers millions to detain because Iran REFUSES to take him back
14/11/17
Iranian refugee Behzad Bashiri could cost Australian taxpayers millions to keep detained after his country refused to accept him back unless he volunteers to leave Australia

Violent Iraqi illegal immigrant who beat a fellow inmate to death in a detention centre after taking Spice for the first time is jailed for 15 years
13/11/17
Zana Yusif (pictured), 32, killed vulnerable Bangladeshi grandfather Tarek Chowdhury in a cell at Colnbrook Immigration Removal Centre in London on December 1 last year.

Manus Island refugee, 50, 'punched a female doctor in the face before trying to strangle her' - leaving a gash on her forehead after she tried to treat him
10/11/17
A Manus Island refugee allegedly punched a female doctor in the face and tried to strangle her with a plastic bag while he was being treated.
Posted by: trailing wife || 11/23/2017 00:00 || Comments || Link || E-Mail|| [227 views] Top|| File under: Moslem Colonists
Europe
More Europe migrant colonist briefs

Lacking evidence, Germany releases Syrian terror suspects
22 November
[IsraelTimes] German authorities are releasing six Syrian men detained on suspicion of plotting a terror attack, saying there's insufficient evidence to keep them in custody. The suspects — Syrian citizens aged between 20 and 28 who arrived in Germany as asylum-seekers in 2014 and 2015 — were detained Tuesday in raids on eight apartments across the country. They were accused of preparing an attack on unidentified "public target in Germany". Neither weapons nor explosives were found.

News agency dpa reported that Frankfurt prosecutors said Wednesday that checks on the men's cellphones hadn't immediately yielded strong enough evidence to keep them in custody. Investigators also didn't find evidence that the suspects were members of the Islamic State group, though they do believe there are ties with IS.

Spain defends holding hundreds of migrants in jail
22 November
[TheLocal.es] Spain on Tuesday defended holding in prison nearly 500 migrants who arrived in the country by boat. Following criticism by rights groups, the Spanish government said it was due to a lack of space at immigration detention centres.

"We feel it is better that the migrants be held in a centre with the latest technology, with sanitary facilities, showers, heating, beds, sports areas than to put them in camps like in other countries," Interior Minister Juan Ignacio Zoido told radio Onda Cero.

According to the International Organization for Migration (IOM), 17,687 migrants reached Spanish shores by boat between January 1 and November 15, compared to 5,445 during the same period in 2016. Italy received 114,000 migrants during this period, and Greece around 25,000.

Closed borders boost people smuggling across Balkans
22 November
[DW] Refugees continue to cross the Balkan route into Europe that the EU-Turkey deal was meant to cut off. Smugglers show the way. Marianna Karakoulaki and Dimitris Tosidis report from Chios, Thessaloniki, Belgrade and Sid.

Veiled Islamist Activist Arrested in Burqa-Ban Vienna
21 November
[Breitbart] Swiss Islamist activist Nora Illi was briefly detained by police in Vienna after she and three other women wore full-face Islamic veils in the centre of the city where wearing the garment is banned.

Spanish police arrest suspected Isis recruiter in Melilla
21 November
[TheLocal.es] Spanish police have arrested a 21-year-old man in North African enclave Melilla for carrying out indoctrination on behalf of Isis. The operation in which he was arrested is still ongoing, and statements will be heard from two further people who expressed support for Isis after being indoctrinated by the arrested man, they concluded.

Investigators found that the man took exceptional security measures in order to avoid being detected by police, maintaining private profiles on social media and avoiding public comments in favour of Isis, only showing his support in private meetings designed to indoctrinate others.

The Spaniard was also in direct contact with people convicted for being part of Isis who indoctrinated then sent fighters from Melilla and Morocco to conflict areas.

France to take in refugees rescued from Libya by UN
20 November
[AlAhram] France will be the first to welcome African refugees evacuated from Libya to NIger by the United Nations refugee agency, French officials announced Monday. After experiencing appalling living conditions at camps in the north African country, the refugees were taken to Niger on November 11 by the UN High Commissioner for Refugees (UNHCR), where they have been looked after. The 25 Eritreans, Ethiopians and Sudanese -- including 15 women and four children -- should reach France "at the latest in January," the interior ministry said.

A further 47 refugees who were already living in Niger will also be taken in by France.

Norwegian man sentenced to more than 7 years for joining ISIS
20 November
[Ynet] A Norwegian court has sentenced a 34-year-old man to seven and a half years of prison for joining the Islamic State group and fighting alongside the terror group in Syria. Kristian Michelsen traveled in November 2014 to Syria, where he took part in various ISIS training schemes and weapons training. He was arrested by Turkish authorities in 2016 on the Turkish-Syria border and handed over to Norway. Michelsen has acknowledged being welcomed by ISIS members on arrival to Syria but denied the court's charges, saying he soon had second thoughts on joining the group.

500 Migrants Cross Mediterranean to Spain 46 Boats
18 November
[Breitbart] Spanish authorities say around 500 migrants have been saved by rescue boats as they attempted the perilous crossing of the Mediterranean Sea from Africa.

Migrant Crisis-Hit Italy Sees Half of Citizens 'Feel Like Strangers in Their Own Country'
22 November
People across the West increasingly feel like they are "strangers" in their home countries, with Italy leading the pack.

Soros-Linked NGO Demands EU Accept 540,000 Migrants From 'Poor Countries'
22 November
European Union (EU) nations should take more than half a million refugees currently living in third world camps, according to an open borders NGO with close links to globalist billionaire George Soros.

Migrants Paying People Smugglers for Luxury 'All-Inclusive' Travel to Spain
22 November
People smugglers in Morocco are now offering African migrants an "all-inclusive" smuggling package which includes a flight to Casablanca and passage to Spain. Despite the slowdown of the Libyan migrant route, people smugglers have continued to operate their businesses by

Residents of Swedish 'No Go Zone' Suburbs Afraid to Leave Their Homes
21 November
Almost half the residents in many troubled no-go zones in Sweden say they are too afraid to leave their homes in the evening and at night due to rampant violence and criminality.

French Postal Service Refuses to Deliver to Migrant 'No Go Zone' Citing 'Danger to Staff'
20 November
French courier Chronopost has announced that it will not deliver any packages to the heavily migrant-populated Seine-Saint-Denis suburb on the outskirts of Paris because the area is too dangerous.

Orbán to EU: 'Hungarian Model Is Working and We Won't Change It'
20 November
Hungarian Prime Minister Viktor Orbán has told a European Union social summit that the Hungarian model on the economy and migration is working "and we Hungarians don't plan on replacing it".

Report: Migrants Make up Half of Norwegian Welfare Recipients
19 November
Norwegian Minister of Labour and Social Affairs Anniken Hauglie has raised alarm bells after a report has revealed that migrants account for half of the welfare beneficiaries in the country.

Seeing The Effects of Mass Migration in Western Europe Turns Young Poles Populist
18 November
In a piece perpetuating the perception of annual independence day celebrations in Poland as a "far right" festival, Britain's Guardian newspaper has inadvertently identified an unexpected side effect of European free movement of labour — the growth of populist-right ideas among young Poles.

Islamists Barge Into French Monastery During Prayers, Demand Nuns Convert To Islam
18 November
Two Islamist men barged into the Carmelite Verdun monastery late last week during evening prayers in which they told the nuns to convert to Islam or go to hell. The two men were described as being in their thirties and both

Three German Cities Ban Asylum Status Migrants From Settling
18 November
The German region of Lower Saxony has barred migrants with asylum status from settling in three of its cities claiming that they want to prevent problems with integration. Migrants with asylum status will not be allowed to settle in the

Radical Islamist Migrants Allowed to Walk Free Thanks To Court Appeal
17 November
Despite being suspected of having links to international terrorist organisations like the Islamic State, a procedural issue has prevented Italian authorities from arresting five Tunisian migrants, even as the Islamic State makes fresh threats against Rome. Authorities in Turin initially requested

Big Brother: Mass Migration Forces Sweden Police to Install Hundreds of No Go Zone Microphones to Detect Crime
17 November
Stockholm police announced a plan to place hundreds of microphones in the Järva area of Stockholm in order to automatically alert authorities to crimes in progress as they can identify screams and other sounds.

'Davos Man': Mass Muslim Migration Makes Europe More Secure
16 November
Third world migrants have 'greatly helped' economies in Europe, and can help prevent violent extremism, according to World Economic Forum (WEF) Global Agenda Council on Migration chairman Dr. Khalid Koser MBE.

Court Rules Districts Must House Sex Offender Migrants
16 November
A German court has ruled that municipalities must accept migrants convicted of sex offences who have been sent to them even if they are at risk of reoffending.

Brussels 'Youths' Riot, Attack Police, for Second Time in Less Than a Week
16 November
Thirty-one "youths" were arrested in Brussels on Wednesday at the Place de la Monnaie after the second riot in less than a week broke out in the Belgian capital.

Asylum Applications Down 43 Per Cent as Austria Focuses on Deportations, Border Security
16 November
The Austrian Interior Ministry has reported that the number of asylum applications in the country has gone down by 43 per cent as the government has become more focused on border security and increasing deportations.

Sex Attacks Almost Double in Berlin 'No-Go Zone'
16 November
The number of sex attacks in the no-go zone of Alexanderplatz, Berlin, has almost doubled over the past year.

Afghan Asylum Seeker 'Serial Sex Attacker' Arrested
15 November
A 21-year-old Afghan asylum seeker was arrested in the Austrian city of Linz after luring a woman to a local park where he struck her down and raped her.

Sweden: 'It Doesn't Matter if Rapists Are Migrants, Only that They're Men'
15 November
Sweden's justice minister has rejected a proposal by the Moderate party to record the ethnic backgrounds of sex attackers saying the only thing that matters is that they are men.

United Arab Emirates Accuses Germany of 'Lax' Control over Radical Mosques
15 November
United Arab Emirates (UAE) Minister of Culture, Youth, and Social Development Sheikh Nahyan bin Mubarak al Nahyan has slammed the German government for having "lax" control over who preaches at mosques.

Asylum Seeker Sentenced for Lewd Public Acts in Front of Women and Children
14 November
An Eritrean asylum seeker in Germany has been sentenced to a year and three months in prison after being found guilty of exposing himself and masturbating in public in front of women and a 12-year-old girl. The 27-year-old asylum seeker

Europol to Tackle Migrant Routes Under Leadership of New Conservative-Populist Austrian Government
14 November
Austria is set to take control of the European police agency Europol and has vowed to increase resources into tackling human trafficking rings smuggling migrants into Europe.

Failed Asylum Seeker Causes Airport Chaos, Flights Grounded
14 November
A failed asylum seeker set to be deported caused chaos at Hamburg airport after he ran from authorities, delaying or grounding many flights in the process as they thought he had escaped onto the runway.

Fashion Mogul Karl Lagerfeld Slams Merkel for Inviting 'Worst Enemies' of Jews to Germany
14 November
Noted German fashion designer Karl Lagerfeld slammed German Chancellor Angela Merkel on French television saying she had invited the "worst enemies" of the Jewish people to Germany during the migrant crisis.

Hungary PM: 'United States of Europe' Plotters Using Mass Migration to Create 'Post-National, Post-Christian' Super-state
14 November
Hungary's Viktor Orbán has warned that the elites plotting a United States of Europe are using mass migration to engineer a post-Christian, post-national super-state.
Posted by: trailing wife || 11/23/2017 00:00 || Comments || Link || E-Mail|| [235 views] Top|| File under: Moslem Colonists
Home Front: WoT
Terror-wary New York pumps up security for Thanksgiving Day Parade
[IsraelTimes] Weeks after deadly truck-ramming attack, Macy's celebration to be guarded with truck barriers, snipers on rooftops and cops carrying assault rifles and radiation detectors

Sand-filled sanitation trucks and police sharpshooters will mix with glittering floats and giant balloons at a Macy's Thanksgiving Day Parade Thursday that comes in a year of terrible mass shootings and not even a month after a deadly truck attack in lower Manhattan.

New York City's mayor and police brass have repeatedly stressed that layers of security, along with hundreds of officers, will be in place for one of the nation's biggest outdoor holiday gatherings, and that visitors should not be deterred.

"We had a couple of tough months as a nation," Police Commissioner James O'Neill said. "We won't ever accept such acts of hate and cowardice as inevitable in our society."

A posting last year in an English-language magazine of the Islamic State
...formerly ISIS or ISIL, depending on your preference. Before that al-Qaeda in Iraq, as shaped by Abu Musab Zarqawi. They're very devout, committing every atrocity they can find in the Koran and inventing a few more. They fling Allah around with every other sentence, but to hear the pols talk they're not really Moslems....
group, which took credit for the October 31 truck attack that killed eight people, mentioned the Thanksgiving parade as "an excellent target." Authorities say there is no confirmation of a credible threat.

"I want to assure the people that we swore to protect that anytime something happens anywhere in the world, the NYPD works with our law enforcement partners and studies it and we learn from it and it informs our decision making going forward," O'Neill said.

This year's security plan includes dozens of city sanitation trucks, which weigh about 16 tons empty and up to twice that with sand, that will be lined up as imposing barriers to traffic at every cross street along the 2 ½-mile parade route stretching from Central Park to Macy's flagship store on 34th Street.

In addition, officers with assault weapons and portable radiation detectors will walk among the crowds, and sharpshooters on rooftops will scan building windows and balconies for anything unusual.

Mayor Bill de Blasio said Wednesday that security at the parade increases every year "because we understand we are dealing with a very challenging world." He told crowds gathered to watch the parade's giant balloons being inflated that "the amount of resources and personnel we put in has increased each year to make us safer."

New York officials also are asking the tens of thousands of spectators to be alert for anything suspicious.

"There will be a cop on every block," said NYPD Chief of Patrol Terence Monahan. "Go to that cop and say something."

The 91st annual parade begins at 9 a.m. local time.

Beyond the pageantry, police say they have been working on security for the parade since the moment last year's parade ended. It's a plan that got renewed attention after a terror attack in lower Manhattan October 31, when Sayfullo Saipov in a rented truck barreled onto a crowded bike path near the World Trade Center, killing eight people.

The first major New York event since the bike path attack ‐ the New York marathon, which drew tens of thousands of spectators and 50,000 runners from around the world ‐ went off with no problems.

"We said right away New York's response is to remain strong and resilient," de Blasio said. "We do not back down in the face of terror threats. The city is filled with resolve."
Posted by: trailing wife || 11/23/2017 08:54 || Comments || Link || E-Mail|| [337 views] Top|| File under:
India-Pakistan
Army major martyred during operation against terrorists in DI Khan
[DAWN] A 28-year-old major of the Pakistain Army was martyred on Wednesday in an exchange of fire with bandidos

faceless myrmidons

in Dera Ismail Khan


... the Pearl of Pashtunistan ...


, said a statement issued by the Inter-Services Public Relations.

Major Ishaq was killed while security forces were "conducting a search operation on presence of bandidos

faceless myrmidons

in a hideout" in DI Khan's Kulachi area, read the statement posted by Director General ISPR Major Gen Asif Ghafoor on Twitter.

Chief of Army Staff Qamar Jawed Bajwa and other army officials attended the funeral prayers of the martyred major who leaves behind a wife and a one-year-old son.

On November 13, at least two soldiers were martyred and four others

were maimed

in a suspected

murderous Moslem

attack on a checkpost near the Pak-Afghan border in Bajaur Agency, aka Turban Central

...Smallest of the agencies in FATA. The Agency administration is located in Khar. Bajaur is inhabited almost exclusively by Tarkani Pashtuns, which are divided into multiple bickering subtribes. Its 52 km border border with Afghanistan's Kunar Province makes it of strategic importance to Pakistain's strategic depth...
. The martyred soldiers were identified as Capt Junaid Hafeez and Sepoy Raham.
Posted by: Fred || 11/23/2017 00:00 || Comments || Link || E-Mail|| [256 views] Top|| File under: TTP
16 foreigners recovered in operation by security forces in Turbat
[DAWN] Security forces conducted an intelligence-based operation (IBO) at a terrorist hideout in Balochistan



...the Pak province bordering Kandahar and Uruzgun provinces in Afghanistan and Sistan Baluchistan in Iran. Its native Baloch propulation is being displaced by Pashtuns and Punjabis and they aren't happy about it...


's Turbat tehsil on Tuesday, recovering 18 hostages, most of whom are foreigners.

According to a

blurb

issued by Inter-Services Public Relations (ISPR), at least 18 hostages ‐ including two Paks and 16 foreigners (Nigerian and Yemeni nationals) were recovered during the operation conducted by Frontier Corps


...a provincial paramilitary force. Total manpower is about 80,000. They are tasked to help local law enforcement in the maintenance of law and order, and to carry out border patrol and a..the Antwerp-based Salafist organization that had campaigned to introduce Sharia law to Belgium before single-handedly making Belgium the highest per capita supplier of jihadis to Syria in Europe. There was a big trial in Antwerp in 2015, but most of those convicted were in absentia...nti-smuggling operations....


(FC) Balochistan in Turbat's Tump area.

Two suspected

hard boyz

were tossed in the slammer
Book 'im, Mahmoud!
during the operation conducted under Operation Raddul Fasaad.

It wasn't immediately clear how long the foreigners and Paks had been kept hostage by the

bully boy

s.

A large quantity of arms and ammunition including improvised

bomb

s (IED) were recovered from the hideout.
Posted by: Fred || 11/23/2017 00:00 || Comments || Link || E-Mail|| [254 views] Top|| File under: TTP
Security personnel martyred in exchange of fire with suspected terrorists in Turbat
[DAWN] A security personnel was martyred and three others

were maimed

in an exchange of fire with suspected

Lions of Islam

in Balochistan



...the Pak province bordering Kandahar and Uruzgun provinces in Afghanistan and Sistan Baluchistan in Iran. Its native Baloch propulation is being displaced by Pashtuns and Punjabis and they aren't happy about it...


's Turbat area on Tuesday.



The dear departed

's identity has yet to be verified.

According to security sources, two suspects were also killed in the incident in Turbat's Buleda area.

A search operation is underway for suspects who

beat feet from

the site shortly after the exchange of fire.

Tuesday's incident has taken place in the same area where twenty bullet-riddled bodies were found over the past week.

On Nov 15, fifteen bodies were found. The victims had been killed by unknown

button men

in the Buleda Gorak area. Balochistan Liberation Front (BLF) had taken responsibility of the attack and an alleged BLF commander involved in the incident was later killed.

A few days later, on Saturday, five more bodies were found. Levies had said that the victims belonged to to Punjab's Gujrat district.


Posted by: Fred || 11/23/2017 00:00 || Comments || Link || E-Mail|| [212 views] Top|| File under: Baloch Liberation Army
Iraq
Coalition jets destroy IS targets, kill militants in desert: Military
They can run, but they'll just die tired. Carry on, guys.

Baghdad (IraqiNews.com) The U.S.-led Coalition jets have destroyed more than twenty targets of Islamic State, killing militants in Al-Jazeera desert, the military media reported.

In a statement on Wednesday, the Defense Ministry's War Media Cell said, "the Coalition jets launched airstrike against IS militants in al-Jazeera desert."

"The airstrike left militants killed and twenty-two targets, including headquarters, havens as well as stores of booby-trapped vehicles, destroyed," it added.

Iraqi Prime Minister Haidar al-Abadi said during his weekly press briefing on Tuesday that his country has defeated Islamic State over the military level, but will declare final victory after desert areas are purged of militants.

Brig. Gen. Yehia Rasool, spokesperson for the Joint Operations Command, announced on Friday, achieving "great victory" in Rawa, stressing that advance will resume in the depth of desert toward the Syrian borders.
Posted by: trailing wife || 11/23/2017 00:00 || Comments || Link || E-Mail|| [246 views] Top|| File under: Islamic State
Commander: some senior IS leaders remain at Diyala-Salahuddin borders
Diyala (IraqiNews.com) An Iraqi paramilitary commander warned Wednesday that several senior leaders of the Islamic State remain in hiding at the Diyala-Salahuddin borders.

Jabbar al-Maamouri, a senior commander at the Popular Mobilization Forces (PMF), told Alsumaria News that the elite of five IS so-called "wilayas" (provinces) remain in hiding at Mutaibija, an Islamic State hotbed falling between Diyala and Salahuddin provinces which has seen recurrent attacks by the militants and counter-strikes from Iraqi forces and allied troops.

Those "are hiding in holes and tunnels in Mutaibija…which is known for its highly complicated geography," Maamouri said. "Daesh (Islamic State) opted for hiding in Mutaibija due to its strategic location which falls among three provinces, besides the fact that it represents a natural extension of the Hamreen mountains".

Maamouri warned that those vestige militants could "form a nucleus for a new terrorist group".

Two IS members killed as troops repulse attack, north of Tikrit

Baghdad (IraqiNews.com) Two Islamic State members were killed as they attempted infiltration toward security checkpoints, north of Tikrit, according to the pro-government paramilitary troops.

"The 99th brigade killed two IS members, who attempted sneaking toward troops in Jazeerat al-Siniyah region," the media service of al-Hashd al-Shaabi (Popular Mobilization Forces) said.

"There is shootout between the two sides," it added.
Posted by: trailing wife || 11/23/2017 00:00 || Comments || Link || E-Mail|| [220 views] Top|| File under: Islamic State
Another mass grave found at a road southeast of Kirkuk
Kirkuk (IraqiNews.com) Another mass grave containing the relics of people executed by the Islamic State militants was found Wednesday in Kirkuk, a local source was quoted saying.

Alsumaria News quoted the source saying that a security force found a mass grave containing the relics of tens of civilians at Laylan's "international road" southeast of the city of Kirkuk.

"A government committee of Kirkuk's administration and human rights representatives will visit the grave," the source said, adding that the grave is very big and that related details will be released after it is officially opened up.

On Tuesday, news reports quoted security officials saying that a mass grave was found inside oil wells near Kirkuk.

As Iraqi troops recaptured areas held by Islamic State militants since October 2016, they have regularly run into mass graves of civilians and security agents executed by militants for fleeing the group's havens or collaborating with security forces.
Posted by: trailing wife || 11/23/2017 00:00 || Comments || Link || E-Mail|| [208 views] Top|| File under: Islamic State
Iraqi refugees repatriated to Anbar, Salahuddin, Nineveh

Commander: 240 Iraqi refugee families repatriated in Anbar, Salahuddin

Anbar (IraqiNews.com) Two-hundred and forty Iraqi families have been repatriated to their home regions in Anbar and Salahuddin provinces after expelling Islamic State militants, a military commander was quoted saying.

Maj. Gen. Mahmoud al-Falahi, commander of Anbar Operations, was quoted Wednesday by IkhNews saying that buses were secured to return those families along with their belongings.

"Those families have lived at refugee camps for four years," Falahi said.

Refugee camps in Anbar still host tens of thousands of displaced families.

Earlier this month, Human Rights Watch accused Iraqi security officials in Anbar of hampering the repatriation of civilians at areas retaken from the Islamic State over suspicions of having links with the militant group.

In the same time, the organization said Iraqi officials were also forcing other reluctant families to return home even as those families feel it is unsafe to repatriate.

The United Nations says nearly five million people have been displaced since Islamic State militants took over large areas of Iraq in 2014 to proclaim a self-styled "Islamic Caliphate."

Ministry: 446 Iraqi refugees in Syria returned to Nineveh

Nineveh (IraqiNews.com) A total of 446 Iraqis who had sought refuge in a Syrian camp from Islamic State militancy have returned to their home regions, the Iraqi migration ministry said Wednesday.

Khaled Abdel-Karim, head of the Ministry of Migration and Displacement's office in Nineveh, told Alghad Press that nearly 446 refugees al-Houl camp in in Syria's Hassaka returned to the province.

"The refugees were transported to Hammam al-Alil camp south of Nineveh for security vetting and will stay there for the time being".

In October, the ministry said it returned 1250 refugees displaced by the war against Islamic State militants from the same camp.

Al-Houl contains 130 housing units that can admit 200 families, and was established during the United States invasion of Iraq under a United Nations supervision.

Iraqi authorities had unveiled plans to repatriate all refugees before this year's end. A campaign launched in 2016, and backed by a U.S.-led coalition and paramilitary troops, managed to retake all of Islamic State-held territories, most notably Mosul, the group's former capital, by November 17th.
Posted by: trailing wife || 11/23/2017 00:00 || Comments || Link || E-Mail|| [218 views] Top|| File under: Govt of Iraq
Baghdad Bomb and Bullet Bulletin: 5 casualties

Two people injured in bomb blast at Baghdad market

Baghdad (IraqiNews.com) Two people were injured in a bomb blast north of Baghdad on Wednesday, a security source told IKH News.

"An explosive device planted near a market in Suleikh region in Baghdad went off, leaving two civilians injured," the source said.

He added that security forces sealed off the blast site, while ambulances transferred the wounded to nearby hospitals.

Civilian shot dead in armed attack southeast of Baghdad

Baghdad (IraqiNews.com) A civilian was shot dead in an armed attack in Baghdad on Wednesday, a security source told IKH News.

"Unidentified gunmen opened fire at the civilian while going out of his house at Al-Mada'in district southeast of Baghdad, leaving him dead," the source said.

"A security force sealed off the site, while the dead body was carried to the forensic medicine department," the source said, adding that a manhunt was launched for the assailants.

One person killed, another injured in Baghdad explosion

Baghdad (IraqiNews.com) One person was killed and another was injured in a bomb explosion south of Baghdad on Wednesday, a security source said.

"A bomb exploded near a power generation facility at al-Suwaib neighborhood in Baghdad, leaving the facility's owner dead and a passer-by injured," the source told Baghdad Press.

He added that the dead body was carried to the forensic medicine department, while the injured was moved to a nearby hospital for treatment.
Posted by: trailing wife || 11/23/2017 00:00 || Comments || Link || E-Mail|| [234 views] Top|| File under:
Mosul clean up continues

Iraqi troops arrest last Islamic State Wali in Mosul city

'Mosul (IraqiNews.com) Iraqi security forces on Wednesday arrested the last Islamic State Wali (governor) in Mosul city along with his two brothers.

"Saleb al-Eslahi and his two brothers, Ahmed and Suleiman, were nabbed at a village in Mosul with fake IDs in their possession," semi-official newspaper al-Sabah quoted police officer Eyad Ramzy from Nineveh as saying.

"The trio was referred to the bodies concerned for interrogation," Ramzy added.

The troops also found huge amounts of explosive materials and weapons of IS militants west of Mosul, he pointed out.

"The explosive materials were estimated at 90 tons," Ramzy said, adding that they were buried under the ground at Ayn al-Jahesh village in Mosul.

On Tuesday, a curfew was imposed in four districts in Mosul city in search of criminals.

"Federal police cordoned off the districts of al-Matahen, al-Yarmouk, al- Tenek and al-Yabsat and prevented residents from entering or leaving the districts," a source, who preferred to remain unnamed, told Shafaq News.

Police forces launched a manhunt for criminals, who are wanted on terror charges, the source said, adding that the Iraqi Air Forces are taking part in the security campaign.

Iraqi forces arrest suicide bomber near Mosul market

Mosul (IraqiNews.com) Iraqi security forces on Wednesday arrested a suicide bomber who tried to blow himself up near a popular market in Mosul.

"The suicide bomber is affiliated with the Islamic State militant group," a security source told Baghdad News, adding that he was taken to a police station for interrogation.


Posted by: trailing wife || 11/23/2017 00:00 || Comments || Link || E-Mail|| [420 views] Top|| File under: Islamic State
Israel-Palestine-Jordan
Israel thwarts smuggling of tons of explosives into Gaza
[Ynet] After examining tons of cargo said to be car oils for the strip, new lab discovers solids, gases, liquids and powder meant for mass production of explosives; Land Crossing Authority head says 'lab greatly widens the tool box in daily struggle against smuggling into the

Gazoo

Strip.'

An Israeli laboratory at the Kerem Shalom

Gazoo

crossing recently thwarted an attempted smuggling of several tons of explosive substances that were headed for terror groups in the strip.

The lab, which was recently established at the crossing at the behest of the Land Crossings Authority in the Ministry of Defense, was called into action after a truck arrived at the area that was carrying what was said to be a large load of car oils.

Guards conducting the security checks grew suspicious of the truck's content, and transferred specific oil types to the lab for further investigation, where it transpired that the oils were not intended for car engines, but were rather dangerous substances intended for the production of large quantities of

bomb

s.

Following the discovery, the Land Crossings Authority unveiled the dangerous chemicals uncovered by the lab for the first time since it was recently established.

Lab experts who initiated the joint project between the Land Crossings Authority, the Shin Bet and the Police border crossings department use a wide range of advanced equipment to identify the substances, which included gas, liquids, powder and solids, before they enter

Gazoo

.

The laboratory's special methods to swiftly identify the dangerous materials are intended not only to limit terror activities in the southern enclave, but also to reduce delays that commonly accompany the entrance of cargo into the strip due to meticulous security checks.

Head of the Land Border Crossings Authority Brig. Gen. (res.) Kamil Abu Rokon, praised the work of the laboratory, noting the significant expansion of methods at its disposal to thwart similar smuggling attempts.

"The establishment of the chemicals lab greatly widens the 'tool box' for security officials in their daily and uncompromising struggle against smuggling into the

Gazoo

Strip," Rokon said.

"The lab's abilities include a range of means and the most important of all is the human element‐those who do the security checks at the crossings," he added. "With our smart work, we know today how to locate forbidden materials that could help strengthen terror elements in the

Gazoo

Strip."
Posted by: trailing wife || 11/23/2017 00:00 || Comments || Link || E-Mail|| [261 views] Top|| File under: Hamas
Soldiers fire on two Gazans crossing into Israel, hitting one
[IsraelTimes] IDF soldiers

shot up

two Paleostinians trying to cross into Israel from

Gazoo

, hitting one of them, on Wednesday, the army said.

A military spokesperson said the soldiers later found that one of the suspects was in possession of a knife.

The attempted infiltration occurred along the security fence in the northern

Gazoo

Strip.

The

maimed

Paleostinian was taken to a nearby hospital for treatment.

The other was taken into custody for questioning, the army said.

Paleostinians from the

Gazoo

Strip regularly try to cross into Israel. The military is concerned that they may be planning to carry out attacks, though most seem to be entering Israel in order to find work, as there is widespread unemployment in the coastal enclave. In most cases, if the army does not deem them to be a security threat, the Paleostinians are returned to the

Gazoo

Strip.
Posted by: trailing wife || 11/23/2017 00:00 || Comments || Link || E-Mail|| [217 views] Top|| File under:
Syria-Lebanon-Iran
Rouhani declares end of IS
[DAWN] Iranian President Hassan Rouhani declared the end of the

krazed killer

Islamic State
...formerly ISIS or ISIL, depending on your preference. Before that al-Qaeda in Iraq, as shaped by Abu Musab Zarqawi. They're very devout, committing every atrocity they can find in the Koran and inventing a few more. They fling Allah around with every other sentence, but to hear the pols talk they're not really Moslems....
(IS) group on Tuesday while a senior military commander thanked the "thousands of

deaders

" killed in operations organised by Iran to defeat the

krazed killer

group in Syria and Iraq.

"Today with God's guidance and the resistance of people in the region we can say that this evil has either been lifted from the head of the people or has been reduced," Rouhani said in an address broadcast live on state TV. "Of course the remnants will continue but the foundation and roots have been destroyed."

Maj Gen Qassem Soleimani, a senior commander of the elite Revolutionary Guards, also said Islamic State had been defeated, in a message sent on Tuesday to Iran's supreme leader which was published on the Guards' news site, Sepah News.

Iranian media have often carried video and pictures of Soleimani, who commands the Quds Force, the branch of the Guards responsible for operations outside Iran, at frontline positions in battles against Islamic State in Iraq and Syria.
Posted by: Fred || 11/23/2017 00:00 || Comments || Link || E-Mail|| [446 views] Top|| File under: Islamic State
Leb ISF Intelligence Branch Arrests Five Nusra Members
[AnNahar] The Internal Security Forces Intelligence Branch on Tuesday announced the arrest of five members of the jihadist al-Nusra


...formally Jabhat an-Nusrah li-Ahli al-Sham (Support Front for the People of the Levant), also known as al-Qaeda in the Levant. They aim to establish a pan-Arab caliphate. Not the same one as the Islamic State, though .. ...


Front group in the Mount

Leb

governorate.

"As part of its efforts to detect and pursue terrorist organizations operating within Lebanese territory, and after obtaining information about the presence of terrorist cells operating in the Mount

Leb

governorate and using social media to achieve their terrorist goals, the ISF Intelligence Branch managed to arrest five al-Nusra Front members in separate raids," an ISF statement said.

It said those tossed in the slammer
Keep yer hands where we can see 'em, if yez please!
were five Syrian young men whose ages range from 17 to 19 years.

"During interrogation, they confessed to having fought alongside al-Nusra Front in Syria in the past," the ISF added.

"It turned out that they had entered

Leb

illegally using fake identification papers and that they were communicating and coordinating with Idlib-based leaders of the aforementioned group, while also using social networking websites to spread jihadist ideology and recruit a number of Syrians who live in

Leb

," the statement said.

The five suspects were later referred to the relevant judicial authorities.
Posted by: trailing wife || 11/23/2017 00:00 || Comments || Link || E-Mail|| [201 views] Top|| File under: al-Nusra
Terror Networks
Hezbollah says it sent missiles to Gaza; not to Yemen, Bahrain
[IsraelTimes] Hezbollah chief Hassan Nasrallah denies on Monday that his group had ever sent weapons to a host of conflict-ridden countries, including Yemen, Bahrain, and Kuwait. But he concedes the terror group sent projectiles to

Gazoo

.

"I want to formally deny it: we did not send weapons to Yemen, Bahrain, Kuwait, or Iraq," Nasrallah says in a televised address.

"We only sent Kornet missiles to

Gazoo

, while in Syria we're fighting with our arms," he adds, according to the Naharnet website.
Posted by: trailing wife || 11/23/2017 00:00 || Comments || Link || E-Mail|| [228 views] Top|| File under: Hezbollah
Who's in the News
24
[untagged]
6
Islamic State
3
TTP
3
Moslem Colonists
3
Sublime Porte
2
Govt of Iran
2
Hezbollah
2
Commies
1
Fulani Herdsmen (Boko Haram)
1
Taliban
1
Hamas
1
Govt of Iraq
1
PLO
1
Baloch Liberation Army
1
Lashkar e-Taiba
1
al-Nusra
1
Narcos
Bookmark
E-Mail Me
The Classics
The O Club
Rantburg Store
The Bloids
The Never-ending Story
Thugburg
RSS Links
Gulf War I
The Way We Were
Bio
Merry-Go-Blog
Hair Through the Ages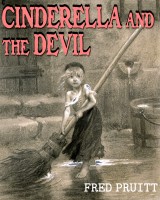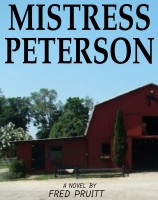 On Sale now!


A multi-volume chronology and reference guide set detailing three years of the Mexican Drug War between 2010 and 2012.

Rantburg.com and borderlandbeat.com correspondent and author Chris Covert presents his first non-fiction work detailing the drug and gang related violence in Mexico.

Chris gives us Mexican press dispatches of drug and gang war violence over three years, presented in a multi volume set intended to chronicle the death, violence and mayhem which has dominated Mexico for six years.
Click here for more information


Meet the Mods
In no particular order...


Steve White
Seafarious
Pappy
lotp
Scooter McGruder
john frum
tu3031
badanov
sherry
ryuge
GolfBravoUSMC
Bright Pebbles
trailing wife
Gloria
Fred
Besoeker
Glenmore
Frank G
3dc
Skidmark
Alaska Paul



Better than the average link...



Rantburg was assembled from recycled algorithms in the United States of America. No trees were destroyed in the production of this weblog. We did hurt some, though. Sorry.
54.163.42.154