Africa Horn
Two Civilians Wounded In A Shooting Near Galkayo Town
[RADIOSHABELLE] At least two Somali civilians were reported to have been

maimed

after

button men

have

shot up

a nomad family on the outskirts of Galkayo, the regional capital of Mudug region.

The incident took place at Laamafaqaaye area, close to Galkayo on Friday midnight, according to local residents who spoke to Radio Shabelle via phone.

Galmudug


...a semiautonomous region in central Somalia, bordering Puntland on the north. Galmudug is not trying to obtain international recognition as a separate nation, but rather considers itself autonomous within the larger Somali federalism, for what that's worth...


security officials said they have launched a probe into the shooting and are on a mission to detain the perpetrators of the attack.

It's yet unclear the motive behind the assault, but, this comes amid increasing clan-

Dire Revenge

attacks in Mudug region of central Somalia.
Posted by: Fred || 12/10/2017 00:00 || Comments || Link || E-Mail|| [154 views] Top|| File under: al-Shabaab (AQ)
Suspected Al Shabaab Member Shot Dead By Police In Mombasa
[RADIOSHABELLE] A suspected terrorist was on Friday morning

rubbed out

by police in Likoni area of Mombasa.

According to area police Chief Benjamin Rotich, the suspect was cornered during a raid at his house at about 3 am.

Rotich told journalists that the suspect was on the wanted list and had been trailed for several weeks until last night when they received leads that he was at his house.

Police have not however, shared information on the crimes he is accused of, or why he was on the list of wanted terrorists.

A senior police officer at the Anti Terrorism Police Unit (ATPU), the suspect went missing three years ago.

"We received information that he returned to the country two weeks ago and we believe that he was in Somalia," the officer told Capital FM News.

He is believed to among youths who fled the country in recent years to be recruited by Al-Shabaab
...
Somalia's version of the Taliban, functioning as an arm of al-Qaeda...
.


Posted by: Fred || 12/10/2017 00:00 || Comments || Link || E-Mail|| [153 views] Top|| File under: al-Shabaab (AQ)
Arabia
Scores of Saudi, Sudanese soldiers killed by Houthis in failed offensive
[ALMASDARNEWS] Scores of Saudi and Sudanese soldiers were killed by the Houthis, Saturday, after launching a big offensive in the Jizan Region of Soddy Arabia


...a kingdom taking up the bulk of the Arabian peninsula. Its primary economic activity involves exporting oil and soaking Islamic rubes on the annual hajj pilgrimage. The country supports a large number of princes in whatcha might call princely splendor. When the oil runs out the rest of the world is going to kick sand in the Soddy national face...




Eh? When did the Sudanese enter the picture?

The Saudi and Sudanese forces began their attack in the Jizan region on Saturday by storming the Houthis defenses at the towns of Qiwah and Hamda.

However,


a woman is only as old as she admits...


the Houthis were well-prepared for the Saudi attack and managed inflict heavy casualties and damage on the Coalition forces storming these towns.

The Houthis then released video footage of the failed attack, showing scores of Saudi and Sudanese soldiers that were killed during the failed offensive:



Posted by: Fred || 12/10/2017 00:00 || Comments || Link || E-Mail|| [226 views] Top|| File under: Houthis
Britain
Britain migrant colonist briefs
Not Good Enough! EU's Verhofstadt Demands Easier Migration After Brexit, EU Court Power 'Binding' in UK
8 December
[Breitbart] The European Parliament's Brexit coordinator has laid out five further Brexit demands, including two making it easier for migrants to come to the UK after the divorce.

Would-be Labour councillor claims there is no such thing as ISIS in string of controversial Facebook posts
09/12/17
Safia Noor, 25, was selected as the left-wing party's new candidate for the Small Heath ward in Birmingham city council elections next year but has come under fire for controversial online posts

Sainsbury's worker 'used his Sony Experia smartphone to share pro-Isis songs with his WhatsApp contacts'
05/12/17
Iftikhar Ali was aged 18 and living at home with his parents in High Wycombe, Buckinghamshire, at the time he allegedly sent extremist material on his mobile phone.

ISIS issue new threat to Christmas shoppers with image showing armed jihadist in London's Oxford Street decked out in festive lights
05/12/17
The latest ISIS poster shows a jihadi draped in a bullet belt walking down Oxford Street underneath this year's Christmas lights which currently hang above the central London road.

Sudanese asylum seeker, 27, perforates his intestine twice after swallowing a ballpoint pen in protest over UK police wanting to deport him (and the cost to the NHS is £14,000)
08/12/17
The 27-year-old, whose identity is unknown, was threatened with being sent back to South Sudan, the war-torn nation in Africa. He was treated at Aneurin Bevan University Health Board in Newport

Company which housed asylum seekers in houses with red doors which made them targets for racists and yobs were warned to change FOUR YEARS ago
08/12/17
The coloured doors in Middlesbrough make homes occupied by the refugees easy to identify and have been blamed for numerous attacks in which people were victims of harassment and abuse

Judge says SORRY as he gives £110,000 payout to African refugee jailed twice for sex attacks after he was locked up for too long when his home country refused to take him back
07/12/17
Aliou Bah, 28, from Guinea, has twice been convicted and jailed for sex assaults, including one on a 16-year-old girl, the High Court heard, but his home country wouldn't take him back

Immigration centre officer 'raped a vulnerable Roma migrant, 23, and another had an inappropriate sexual relationship with her at Yarl's Wood as she awaited deportation'
05/12/17
Syed Hussain, 34, of Bedford, (pictured) denies raping and sexually assaulting the woman in 2012 while working at the Yarl's Wood Immigration Removal Centre.

'Illegal' immigrants from Iraq and Afghanistan are SUPERGLUED into back of lorry by traffickers and eat expensive Belgian chocolates to survive before being freed by firefighters
04/12/17
The ten Iraqis - including six children - and one Afghan national were discovered when the lorry pulled into a lay-by and people in a nearby cafe heard 'shouting'
Posted by: trailing wife || 12/10/2017 00:00 || Comments || Link || E-Mail|| [175 views] Top|| File under: Moslem Colonists
Europe
Europe migrant colonist briefs

ISIS vows to 'make New Year's Day hell' and attack people 'on foot' at Christmas markets in Europe to dodge security barriers in latest sick propaganda posters
07/12/17
[DailyMail] ISIS has threatened an attack on Paris on New Year's Day in yet another digitally created propaganda poster showing crowds of people in front of the Arc de Triomphe

Italian Bishop Decries Use of Migrant Dinghy in Nativity Scene
6 December
[Breitbart] A bishop in the north of Italy has sharply criticized the placement of the Virgin Mary and the Baby Jesus in a migrant dinghy rather than a traditional manger in the town Nativity scene.

Goolag Archipelago: Google Sends Powerful Migrant Crisis Video by POLISH GOVERNMENT to 'YouTube Jail'
6 December
[Breitbart] YouTube has 'quarantined' the hard-hitting video on Europe's migrant crisis released by Poland's conservative government as part the platform's crackdown on "hate speech and violent extremism".

Islamic Extremist Plotting Christmas Market Attack in Austria Arrested
8 December
A 25-year-old Bosnian Islamic extremist was arrested Thursday in Graz after police discovered he was plotting to drive a vehicle through the city's Christmas market emulating the Berlin terror attack last year.

Former French PM: 'Jihadists Act in the Name of Islam'
5 December
Former French Prime Minister Manuel Valls has insisted that not only do jihadists act in the name of Islam but said denying terrorists are true Muslims removes the responsibility of other Muslims to act.

Christmas Market Cancelled as Organisers Couldn't Afford €20,000 Anti-Terror Barrier Bill
3 December
The Christmas market on la Croix-Rousse hill in Lyon, France, has been cancelled because organisers cannot afford the €20,000 security budget.

Germans consider the migrant influx their biggest problem... with Donald Trump second on their list ahead of North Korea or Russia, new poll shows
05/12/17
Topping the list of foreign policy concerns were refugees, with 26 per cent of respondents to a Koerber Foundation survey worried about Germany's ability to cope with asylum seekers

The German town that said 'nein' to Angela Merkel's migrants: SUE REID reports from Salzgitter after its mayor called a moratorium on accepting any more foreigners
04/12/17
Here in Salzgitter, things are abruptly changing. It's pro-refugee Mayor has declared a moratorium on any more foreigners coming to join the 5,800 (pictured) who have already arrived

British smugglers are 'charging up to £5,000' to help illegal immigrants sneak into the UK from Belgium
04/12/17
Police in the European country say there has been a surge in the number of culprits from the UK at the port of Zeebrugge - with offenders risking jail terms

Polish PM-Designate Dreams of 'Re-Christianised Europe', Defends Poland's Migrant Policy
9 December
Poland's prime minister-designate, Mateusz Morawiecki, says he dreams of Europe becoming "re-Christianised" and is defending the migration policies of his ruling party which have caused tensions with the European Union.

Migrant Admits in Court to Forced Sex Act Involving 83-Year-Old Woman
8 December
A 29-year-old asylum seeker admitted to a bizarre sex act in which he forced an 83-year-old woman to allow him to masturbate on her although he had previously denied it claiming his penis was too small to have been able to commit the act.

Danish Government Proposes Putting Failed Asylum Seekers on Deserted Islands
8 December
Danish Immigration and Integration Minister Inger Støjberg has said that she does not oppose the idea of putting failed asylum seekers on one of the many deserted islands within Danish territory.

Islamic Org Claims Europeans Need Millions of Muslim Migrants to Pay Their Pensions
8 December
The Organisation of Islamic Cooperation (OIC) — an intergovernmental body consisting of 57 member states — has declared that Europeans need Muslim mass migration to pay their pensions.

Study Reveals 84 Per Cent of 'Underage' Migrants Tested in Sweden Are Adults
7 December
The Swedish government has released new figures showing that 83 per cent of migrants tested who claimed to be children were adults.

Swedish Chief Prosecutor: No-Go Zone Rinkeby Is Like a 'War Zone'
6 December
Swedish Chief Prosecutor Lise Tamm has claimed that the Stockholm suburb of Rinkeby is like a "war zone".

Merkel's Crisis Continues As Key Ally Rejects Socialists' Pro-Migration Coalition Plans
6 December
German Chancellor Angela Merkel may not be able to avoid a crisis after Christian Social Union leader Horst Seehofer rejected the Social Democrats' migrant family reunification plans before coalition negotiations have even begun.

Not Part and Parcel: Hungary Refuses to Accept Radical Islamic Terrorism as 'Something We Have to Live With'
5 December
The Hungarian government has vowed it will never accept radical Islamic terrorism as "something we have to live with", as the EU subjects it to a "witch-fund" for its strong stance against open borders and mass migration.

Bavaria Classifies Asylum Homes as 'Dangerous'
5 December
The Bavarian government has defended classifying asylum homes in the region as "dangerous places" allowing police to enter or raid asylum homes without a warrant after an outcry by pro-migrant groups.

Swedish Government to Ban Websites that List Ethnic Origin of Criminal Suspects
5 December
Sweden has proposed banning the public use of the legal document search engine Lexbase which is used to identify the ethnic origins of Swedish criminal suspects.

POLITICO: Orbán Sidesteps Merkel, Meets with German Regional Leaders
4 December
Viktor Orbán isn't best friends with Angela Merkel but the Hungarian prime minister has found another way to wield influence in Germany — by sidestepping the chancellor to cultivate ties with regional leaders.

Sweden's Ex-Premier Compares Migrant Influx to Couples Having Children
4 December
Former Swedish Prime Minister Fredrik Reinfeldt has claimed that the large-scale influx of asylum seekers to Sweden is a blessing for the country comparing them to couples having new children.

In One German Region, Unemployment of Migrant Crisis Arrivals is 96 Per Cent
3 December
Migrant unemployment continues to be a major problem with the district of Salzlandkreis seeing only 56 out of 1,530 migrants registered at the jobcentre able to find full-time work.

Germany Offers Voluntary Repatriation Payments to Migrants That Will Go Home
3 December
BERLIN (AP) – Germany wants to support rejected asylum-seekers who voluntarily move back to their home countries with a one-time payment of 3,000 euros ($3,570). The Interior Ministry says those who qualify can apply by a Feb. 28 deadline and
Posted by: trailing wife || 12/10/2017 00:00 || Comments || Link || E-Mail|| [195 views] Top|| File under: Moslem Colonists
Firebombs hurled at synagogue in Sweden after protest march over Jerusalem
The Moslem colonists and their fellow travellers care more about this than the Palestinians do.

[IsraelTimes] At rallies across Europe, participants chant about shooting Jews, an ancient massacre of Jews and freedom for Paleostinian terrorists.

More than a dozen men hurled

Molotov cocktail

s at a synagogue in Gothenburg in southern Sweden hours after locals marched in the city against the United States' recognition of Jerusalem as Israel's capital.

No one was injured in the attack Saturday night, which ended without injury, the online edition of the Expressen daily reported.
Continued on Page 49
Posted by: trailing wife || 12/10/2017 00:00 || Comments || Link || E-Mail|| [269 views] Top|| File under: Moslem Colonists
Iraq
Iraqi Army launches mass counterinsurgency campaign in Diyala against ISIS sleepers
[ALMASDARNEWS] The commander of the Tigris Operations Room General Muzher al-Azzawi confirmed the launch of a full-scale operation in eastern Diyala to crack down on ISIS cells.

Azzawi stated in a media conference on Saturday that security forces supported by the air force launched the extensive operation from two wide fronts. He added that the operation began from Jalawla's northern countryside and included the areas of Hawd al-Tabah and the villages of Islah and Falah all the way to villages of Sheikh Baba in northeast Ba'aquba.

The commander of the Tigris Operation Room pointed that this operation is part of the general security strategy aimed at tracking ISIS sleeper cells and achieving further stability and peace in the province.
Posted by: Fred || 12/10/2017 00:00 || Comments || Link || E-Mail|| [171 views] Top|| File under: Islamic State
Five ISIS blow themselves up during Hashd raid near Kirkuk
[Rudaw] ERBIL, Kurdistan Region - Five ISIS

jacket wallah

s blew themselves up after they were discovered and surrounded by Hashd al-Shaabi militias near Kirkuk,


... a thick stew of Arabs, Turkmen, Kurds, and probably Antarcticans, all of them mutually hostile most of the time...


according to an official.

During a massive raid launched by Hashd al-Shaabi to capture remnants of ISIS near Rashad town, southwest of Kirkuk, "a tunnel and a giant shelter of the

forces of Evil

were discovered. Five suicide bombers were inside the tunnel. They eventually detonated themselves after being surrounded," announced Ali Husseini, spokesperson of the Hashd on the Kirkuk front.

Husseini added their raids will continue to locate other remaining ISIS

Death Eater

s.

The Hashd al-Shaabi has been tasked with providing security outside of Kirkuk city since October 16.
Posted by: trailing wife || 12/10/2017 00:00 || Comments || Link || E-Mail|| [171 views] Top|| File under: Islamic State
Hashd militia injured in bombing in Tuz Khurmatu
[Rudaw] ERBIL, Kurdistan Region ‐ Tuz Khurmatu came under bombardment on Saturday, seriously wounding two Hashd al-Shaabi fighters. Separately,

festivities

have erupted between residents and the Hashd in a nearby village, according to local reports.

Clashes are ongoing between residents of Palkana village and the Hashd al-Shaabi, Rudaw's war

news hound

Hunar Ahmed learned from local sources who also informed him of suspected mortar attack in Tuz Khurmatu that

maimed

two militiamen.

No group has yet

grabbed credit

for the attack.

Tuz Khurmatu fell to Iraqi forces when they drove the Peshmerga out during their military incursion into the disputed areas, which also include the multi-ethnic city, in mid-October.

Two

gang

s, one known to be comprised of Kurds, have since been reported in the area.

The Kurdish group calls themselves "the Liberation Army" and their objective is to fight Iraqi forces, especially the mainly Shiite Hashd al-Shaabi, who are accused of committing human rights


One man's rights are another man's existential threat.


violations against Tuz Khurmatu's Kurdish population.

They are around 200 fighters and include former Peshmerga. They have set up their base east of Tuz Khurmatu.

The second group, whose identities remain unknown, has an estimated 500 members. They had been deployed along the mountain range between Tuz Khurmatu and Kifri, but have reportedly left their positions and moved further south.
Posted by: trailing wife || 12/10/2017 00:00 || Comments || Link || E-Mail|| [169 views] Top|| File under: Govt of Iraq
Seven civilians killed, injured in two bomb blasts, west of Ramadi
Anbar (IraqiNews.com) Seven civilians were killed and wounded in two bomb blasts in west of Ramadi, a security source from Anbar province was quoted saying.

"A bomb from the remnants of Islamic State exploded targeting a vehicle in Heitan village, west of Hit city, 70 kilometers west of Ramadi, leaving four civilians killed," the source told AlSumaria News.

"Another bomb targeted another vehicle in al-Hesniya region, west of Hit, leaving three civilians wounded," the source, who asked to remain anonymous, added.

Security troops, according to the source, "headed to the two blast scenes. The victims were taken to forensic medicine department, while the wounded were transferred to hospital for treatment."
Posted by: trailing wife || 12/10/2017 00:00 || Comments || Link || E-Mail|| [152 views] Top|| File under: Islamic State
Nine persons killed, wounded in three bomb blasts in Baghdad
Baghdad (IraqiNews.com) Nine persons were killed and injured in several

kaboom

s in the capital city of Baghdad, a security source said on Saturday.

"A bomb went kaboom! near a market in al-Tarmiyah region, north of Baghdad, leaving a citizen killed and four others

maimed

," the source told Baghdad Today on Saturday.

Another bomb, according to the source, "targeted a civilian's vehicle in al-Jihad district, southwest of Baghdad." The civilian was immediately killed.

A third bomb "went kaboom! near stores in al-Wardiya region in al-Mada'in town, southeast of the capital, leaving three persons injured," the source said.
Posted by: trailing wife || 12/10/2017 00:00 || Comments || Link || E-Mail|| [163 views] Top|| File under:
Fourteen Turkmen civilians killed, wounded by mortar missiles in Salahuddin
Salahuddin (IraqiNews.com) Fourteen persons were killed and injured as mortar missiles were fired against district inhabited by Turkmen in Salahuddin, an official was quoted saying.

"Thirteen missiles were fired from behind the mountains in Tuz Khurmatu against of the districts of Turkmens in the region. A child was killed, while thirteen others were

maimed

," Ali al-Husseini, head of Tuz Khurmatu town council, told Alghad Press on Saturday.

"All the

maimed

are Turkmen civilians," he added.

Earlier on the day, a security source from the town said five mortar missiles were shot without casualties reported.
Posted by: trailing wife || 12/10/2017 00:00 || Comments || Link || E-Mail|| [186 views] Top|| File under:
Iraqi Prime Minister announces 'the end of the war' against Islamic State in his country
[Daily Mail, Where America Gets Its News] Iraqi PM Haider al-Abadi said his forces had regained control of Syrian border


Squadrons of Iraqi helicopters flew over Baghdad carrying Iraqi flags at noon


It comes two days after the Russian military announced the defeat of militants in neighbouring Syria where Moscow is backing Syrian government forces
Posted by: Fred || 12/10/2017 00:00 || Comments || Link || E-Mail|| [203 views] Top|| File under: Islamic State
Israel-Palestine-Jordan
Palestinian stabs Israeli security guard in Jerusalem terror attack
[NYPost] An Israeli security guard was stabbed by a Palestinian in Jerusalem Sunday in what local authorities are calling a terror attack.

The unidentified officer was knifed in the chest near the entrance to the city's central bus station, reports Haaretz newspaper. He's in critical condition, and is currently being treated at a nearby hospital.

The knife-wielding man, a 24-year-old who lives in the West Bank, was apprehended after he was tackled by a bystander, local police said.

Israeli media have identified the accused attacker as Yassin Abu al-Qarah, who wrote "our blood is devoted" to the holy city on Facebook mere days ago.

Other social media users have commented on his page, calling him a hero.

Jerusalem has been on tenterhooks since President Trump's recognized Jerusalem as the capital of Israel on Wednesday.
Posted by: Frank G || 12/10/2017 15:10 || Comments || Link || E-Mail|| [150 views] Top|| File under: Fatah
Israel says it destroys Hamas tunnel using new techniques
Hope they killed some Hamasniks

[Yahoo] The Israeli military on Sunday said it has destroyed a tunnel built by the Hamas militant group that stretched from the Gaza Strip several hundred meters (yards) into Israeli territory, declaring a breakthrough in its war against underground threats from the Palestinian enclave.

Lt. Col. Jonathan Conricus, a military spokesman, told reporters that Israel had used a new set of "tools" developed since a 2014 war with Hamas in order to destroy the tunnel. He said forces had detected the tunnel months ago and continued to monitor construction efforts by Hamas militants before demolishing it.

Israel has made neutralizing the tunnel threat a top priority since that war, when Hamas militants on several occasions made their way into Israel. Although they did not manage to reach civilian areas, the attacks caught Israel off guard and terrified the local population.

Conricus said a new system involving combat units, military intelligence, logistics and research had been used to destroy the tunnel. The system was first used to detect a tunnel that was destroyed on Oct. 30, but other aspects of the system were used this time around, he said.

"There seems to be a change, a paradigm here in how these terror tunnels will be able to threaten us in the future," he said. "It is by no means behind us, but this will surely force the terrorist organizations to change techniques and to adapt."

Hamas, the armed group that controls Gaza, declined to comment.

Conricus said the tunnel began in the central Gazan town of Khan Younis and stretched for over a kilometer (half a mile) across the border and into Israel. Although not complete, he said the tunnel was "very substantial," equipped with electricity, communications equipment and a ventilation system. It was located about a kilometer from an Israeli community.

Israeli Defense Minister Avigdor Lieberman said the tunnels were an unacceptable threat and that Israel would invest "every resource" to stop them. "I hope that in the coming months the threat of tunnels on the residents surrounding Gaza will become a thing of the past," he said.

The army said the timing of the weekend operation was not connected to a flare-up of deadly violence that followed President Donald Trump's recognition of Jerusalem as Israel's capital. The decision has infuriated the Palestinians, who seek Israel-annexed east Jerusalem as their own capital.
Posted by: Frank G || 12/10/2017 08:50 || Comments || Link || E-Mail|| [568 views] Top|| File under: Hamas
Saturday's protestors in Israel and Palestinian territories down to hundreds on Saturday, 22 arrested
[IsraelTimes] On Saturday, hundreds of Paleostinians took part in violent protests across the West Bank, in a substantial decrease from the thousands that rioted the day before over the decision last week by US President Donald Trump


...New York real estate developer, described by Dems as illiterate, racist, misogynistic, and what ever other unpleasant descriptions they can think of, elected by the rest of us as 45th President of the United States...


to recognize Jerusalem as Israel's capital.

Some 600 Paleostinian demonstrators at 20 flashpoints in the West Bank threw Molotov cocktails and rocks at Israeli troops, and also set tires on fire and rolled them at soldiers, who responded with riot dispersal weapons such as tear gas, stun grenades and rubber bullets, the army said.

Six Paleostinians were enjugged
Yez got nuttin' on me, coppers! Nuttin'!
in the West Bank, and six were lightly

maimed

in the

festivities

, the IDF added.

In East Jerusalem, Israeli police said at least 13 Paleostinians were arrested for throwing stones and other objects at officers during

festivities

. Police also said that four officers were lightly injured Saturday afternoon during separate

festivities

in the East Jerusalem Salah Ad Din neighborhood outside of the Old City. The officers were all transferred to nearby hospitals for treatment.

In the

Gazoo

Strip, approximately 450 Paleostinians gathered and protested at eight locations along the security fence with Israel on Saturday, the army said.

During the violent demonstration, one Paleostinian crossed the fence into Israel. He was arrested by Israeli troops and taken in for questioning, the army said. There as well, demonstrators threw rocks at troops. They also rolled burning tires at the fence itself.

The troops, coming from both the Israel Defense Forces and Border Police, responded mostly with riot dispersal weapons, but also used live rounds against "two of the main instigators, and hits were confirmed," the army said.

In northern Israel, three people were treated for light injuries after Arab protesters in the Wadi Ara area threw stones at an Egged bus traveling on Route 65 near the town of Ar'ara. The driver of the bus and two passengers received medical attention on site. Police said they arrested two people from the town for rioting.

In southern Israel too, some 100 people protested in the Bedouin town of Rahat. There were no reports of violence.
The

Red Islamic Thingy

reported 171 Paleostinians were

maimed

Saturday in the West Bank, while 60 were

maimed

in

Gazoo

.
Posted by: trailing wife || 12/10/2017 00:00 || Comments || Link || E-Mail|| [250 views] Top|| File under:
Syria-Lebanon-Iran
ISIS hideout uncovered near strategic town in southeast Homs
[ALMASDARNEWS] The Syrian Arab Army (SAA) uncovered a large Islamic State
...formerly ISIS or ISIL, depending on your preference. Before that al-Qaeda in Iraq, as shaped by Abu Musab Zarqawi. They're very devout, committing every atrocity they can find in the Koran and inventing a few more. They fling Allah around with every other sentence, but to hear the pols talk they're not really Moslems....
(ISIS) hideout that was used to launch sporadic attacks against the government in the mountains surrounding the strategic town of Quraytayn.

According to a report from the Syrian military, the SAA discovered this ISIS hideout while combing through a number of caves in the Quraytayn Mountains.

The one cave used by the Islamic State to house their fighters and military equipment was abandoned by the terrorist group before the Syrian Arab Army arrived.

The Syrian Army is now working to clear the remaining caves in southeast Homs that might be occupied by the Islamic State.
Posted by: Fred || 12/10/2017 00:00 || Comments || Link || E-Mail|| [167 views] Top|| File under: Islamic State
Massive jihadist convoy heads to northeast Latakia amid reports of new offensive
[ALMASDARNEWS] A massive convoy consisting of Harakat Ahrar al-Sham


...a Syria jihadi group made up of Islamists and salafists, not that there's that much difference, formed into a brigade. They make up the main element of the Islamic Front but they don't profess adoration of al-Qaeda and they've been fighting (mainly for survival) against the Islamic State. Their leadership was wiped out at a single blow by a suicide kaboom at a crowded basement meeting in September, 2014...


fighters was pictured heading to the northeastern countryside of the Latakia Governorate amid reports of a new jihadist offensive to be launched soon.

The Harakat Ahrar al-Sham fighters reportedly arrived in the Jabal al-Kurd region of northeast Latakia, which borders the imperative Idlib Governorate city of Jisr al-Shughour.

While the Latakia Governorate is part of the de-escalation zone agreement, the jihadist groups in the region have not accepted nor acknowledge the ongoing ceasefires.

In preparation for this offensive, the Syrian Army and National Defense Forces have been building up their defenses in the province, as they look to foil any jihadist attack.
Posted by: Fred || 12/10/2017 00:00 || Comments || Link || E-Mail|| [167 views] Top|| File under: al-Nusra
ISIS forces enter Idlib, Al-Qaeda's nightmare comes true
[ALMASDARNEWS] ISIS forces operating in northwest Syria have broken through rebel lines and advanced swiftly into the province of Idlib. The event marks the first time in almost four years since the self-declared caliphate has had a presence in the region.

Following a renewed offensive operation against Ha'yat Tahrir al-Sham

(formerly Jabhat al-Nusra


...formally Jabhat an-Nusrah li-Ahli al-Sham (Support Front for the People of the Levant), also known as al-Qaeda in the Levant. They aim to establish a pan-Arab caliphate. Not the same one as the Islamic State, though .. ...


, the Syrian branch of al-Qaeda) that commenced three days ago, the Islamic State
...formerly ISIS or ISIL, depending on your preference. Before that al-Qaeda in Iraq, as shaped by Abu Musab Zarqawi. They're very devout, committing every atrocity they can find in the Koran and inventing a few more. They fling Allah around with every other sentence, but to hear the pols talk they're not really Moslems....
's enclave in northern Hama province has rapidly expanded in both the direction of Idlib and Aleppo provinces.

Today, ISIS

Death Eaters

made another powerful push, capturing from Ha'yat Tahrir al-Sham the settlements of Huways Ibn Hadib, Qal'at al-Huways, Huways Um al-Jarn and Jabal Huways.

Some sources say that Ha'yat Tahrir al-Sham

Death Eaters

simply fled their positions after ISIS charged them in the area.

By this advance, Islamic State forces have officially entered the province of Idlib, the first time they have held a foothold in the region since withdrawing in early 2014.


Posted by: Fred || 12/10/2017 00:00 || Comments || Link || E-Mail|| [197 views] Top|| File under: Islamic State
Top SDF tribal commander denies defecting to Syrian Army in Deir Ezzor
[ALMASDARNEWS] The leader of the al-Bakara Tribe that is loyal to the US-backed Syrian Democratic Forces (SDF) appeared on a video, Saturday, denying he defected to the Syrian Arab Army (SAA) in the Deir Ezzor Governorate.

Pro-government pages alleged on Friday that the al-Bakara tribal commander, Yasser al-Dayheh, defected to the Syrian Army after reaching the front-lines of Hashd al-Sha'abi (Iraqi paramilitary) along the Iraqi border.

Al-Masdar was told by a military source in Damascus that these claims were just rumors and that the Syrian Army was not informed of this alleged defection.
Posted by: Fred || 12/10/2017 00:00 || Comments || Link || E-Mail|| [268 views] Top|| File under: Govt of Syria
Who's in the News
24
[untagged]
7
Moslem Colonists
7
Islamic State
3
al-Shabaab (AQ)
2
Hezbollah
2
Fatah
2
Govt of Iran Proxies
2
Govt of Iraq
1
Baloch Liberation Army
1
Govt of Pakistan
1
Arakan Rohingya Salvation Army
1
Commies
1
Arab Spring
1
Houthis
1
Hamas
1
Govt of Pakistain Proxies
1
Govt of Syria
1
al-Nusra
Bookmark
E-Mail Me
The Classics
The O Club
Rantburg Store
The Bloids
The Never-ending Story
Thugburg
RSS Links
Gulf War I
The Way We Were
Bio
Merry-Go-Blog
Hair Through the Ages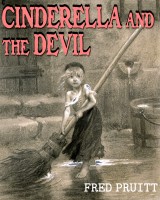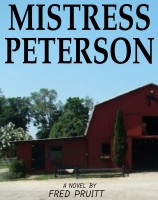 On Sale now!


A multi-volume chronology and reference guide set detailing three years of the Mexican Drug War between 2010 and 2012.

Rantburg.com and borderlandbeat.com correspondent and author Chris Covert presents his first non-fiction work detailing the drug and gang related violence in Mexico.

Chris gives us Mexican press dispatches of drug and gang war violence over three years, presented in a multi volume set intended to chronicle the death, violence and mayhem which has dominated Mexico for six years.
Click here for more information


Meet the Mods
In no particular order...


Steve White
Seafarious
Pappy
lotp
Scooter McGruder
john frum
tu3031
badanov
sherry
ryuge
GolfBravoUSMC
Bright Pebbles
trailing wife
Gloria
Fred
Besoeker
Glenmore
Frank G
3dc
Skidmark
Alaska Paul



Better than the average link...



Rantburg was assembled from recycled algorithms in the United States of America. No trees were destroyed in the production of this weblog. We did hurt some, though. Sorry.
34.203.245.76