Afghanistan
Assault on Kabul intelligence training center ends as attackers killed
[PRESSTV] Afghan officials say an assault claimed by the

ISIS

Takfiri

...an adherent of takfir wal hijra, an offshoot of Salafism that regards everybody who doesn't agree with them as apostates who must be killed...
terror group on an intelligence facility in the capital Kabul ended after

police potted

the attackers.

Kabul police

front man

Basir Mujahid said two

coppers

were maimed

during an intense fighting, but there were no civilian casualties.

"The attack has ended. Two attackers were killed... only two police were

maimed

," the

front man

noted.

An unnamed source with the National Directorate of Security


...the Afghan national intel agency...


(NDS), however, said that at least three assailants were killed in the ensuing

shootout

.

"They were well hidden in buildings under construction. We went kaboom! their VBIED (vehicle-borne improvised

bomb

) and killed two or three of them," the source said.

Local residents and witnesses said that roads to the area had been closed and dozens of police and intelligence officers had blocked access to the public during the assault.


Posted by: Fred || 12/19/2017 00:00 || Comments || Link || E-Mail|| [222 views] Top|| File under: Taliban
Africa Horn
U.S. Conducts Airstrike In Support Of The Somali Government
[RADIOSHABELLE] In coordination with the Federal Government of Somalia, U.S. forces conducted an Arclight airstrike
against al-Shabaab


... the personification of Somali state failure...


bandidos

bully boyz

in the early evening hours on Friday, Dec. 15, approximately 30 miles northwest of Kismayo


...a port city in the southern Lower Juba province of Somalia, at the extreme southern end of the country (assuming Somalia can be called a country). It is the commercial capital of the autonomous Jubaland region...


, killing eight (8)

Death Eaters

and destroying one vehicle.

We assess no

non-combatants were killed

in the strike.

U.S. forces will continue to use all authorized and appropriate measures to protect U.S. citizens and to disable terrorist threats.

This includes partnering with AMISOM and Somali National Security Forces (SNSF) in combined counterterrorism operations and targeting terrorists, their training camps, and their safe havens throughout Somalia and the region.
Posted by: Fred || 12/19/2017 00:00 || Comments || Link || E-Mail|| [193 views] Top|| File under: al-Shabaab (AQ)
Africa North
Egypt security forces raid terrorist hideouts in three governorates, five terrorists killed in shootout
[AlAhram] Egypt's Ministry of Interior said on Monday that security forces have raided several hideouts of terrorist cells that were planning to carry out a series of attacks against state institutions and Christian places of worship in three governorates, with five

Lions of Islam

killed in a shootout during a security raid.

Security forces raided hideouts in the coastal governorate of Alexandria, the Delta governorate of Qalioubiya and El-Wadi El-Gedid governorate in Egypt's Western Desert.

The ministry said that five

bad boyz were potted

in a shootout with police after the

Lions of Islam

opened fire on security forces as they were conducting the raid in Qalioubiya.

Police also incarcerated
Drop the rod and step away witcher hands up!
10 suspects in Alexandria who the ministry said were funded by

Lions of Islam

in North Sinai governorate.

The statement also said that security forces raided a training camp at a farm in El-Wadi El-Gedid where

Lions of Islam

trained to use firearms.
Posted by: trailing wife || 12/19/2017 00:00 || Comments || Link || E-Mail|| [179 views] Top|| File under: Ansar Bayt al-Maqdis (IS)
Arabia
Ballistic missile intercepted over Saudi Arabia capital Riyadh just seconds before it slammed into royal palace
Pics at link.


Saudi air defences intercepted a ballistic missile fired towards the city, Saudi-owned channel al-Arabiya reported in a news flash quoting a Saudi-led military coalition official.

A ballistic missile was launched at the Saudi capital, a Houthi spokesman said.

Mohammed Abdussalam said on Twitter that a Volcano 2-H ballistic missile was fired towards al-Yamama royal palace.

Bloomberg reporter Vivian Nereim tweeted: "Loud boom heard in central Riyadh - big enough that we felt it shake our tower."

The Saudi Ministry of Culture and Information tweeted: "Coalition forces confirm intercepting an Iranian-Houthi missile targeting south of Riyadh.

"There are no reported casualties at this time.

The Saudi Arabian military shot down a missile fired at King Khalid International Airport in Riyadh.

Amateur video taken at the scene showed four anti-ballistic missiles being fired into the sky followed by loud explosions.

The November 4 attack triggered the tightening of a longstanding Saudi-led blockade of Yemen - already on the verge of famine.

Saudi Arabia angrily accused its arch foe Iran of supplying the missile to the rebels, a charge Tehran strongly denied.


They're making them in their basements!


On Thursday, US ambassador to the United Nations Nikki Haley presented what she called "undeniable" evidence that last month's missile was "made in Iran".

But her comments went beyond the findings of a UN investigation which reached no firm conclusion on whether the missile came from an Iranian supplier, saying only that it had a "common origin" to some Iranian designs.


Close enough.


A brutal civil war has been raging in Yemen for over two years and the conflict has claimed over 16,000 lives.

A military alliance led by Saudi Arabia has launched thousands of air strikes against the Houthi movement, which now controls much of Yemen.
Posted by: gorb || 12/19/2017 09:17 || Comments || Link || E-Mail|| [674 views] Top|| File under: Houthis
Saudi warplanes attack civilian target in Yemen, kill five civilians
[PRESSTV] At least five civilians have been killed when Saudi military aircraft carried out an Arclight airstrike
against a residential area in Yemen's western province of Hudaydah as the Saudi regime presses ahead with an atrocious military campaign against its crisis-hit southern neighbor.

Local sources, speaking on condition of anonymity
... for fear of being murdered...
, said five people

bit the dust

and ten others sustained injuries on Monday evening, when Saudi fighter jets bombarded a residential building in the al-Tafsah area of al-Khawkhah district.

Saudi military aircraft also carried out two aerial attacks against civilian targets in the Mondabah area of Yemen's northwestern province of Sa'ada.

Additionally, Saudi warplanes hit a vehicle in the Baqim district, and launched an airstrike in the al-Malahit area of al-Dhaher district.

There were, however, no immediate reports about the number of possible casualties and the extent of damage caused.
Posted by: Fred || 12/19/2017 00:00 || Comments || Link || E-Mail|| [395 views] Top|| File under: Houthis
Arab coalition forces target Houthis planning attack on Saudi territory
[ENGLISH.ALARABIYA.NET] The forces of the Saudi-led Arab coalition stopped an attempted attack by Houthi militia targeting Saudi lands.

A video that has spread on Twitter, shows a group of Houthis attempting an attack on Saudi territory.

The video shows the coalition jets eliminating the attackers and their vehicles.
Posted by: Fred || 12/19/2017 00:00 || Comments || Link || E-Mail|| [188 views] Top|| File under: Houthis
Britain
Bomb squad raid five properties, arrest four men in operation against 'people plotting Islamist-related attacks'
[DailyMail]
Three men from Sheffield and one from Chesterfield have been arrested today


Trio aged 22, 36 and 41, were arrested at addresses in Sheffield this morning


31-year-old arrested in Chesterfield, aslo on suspicion of plotting terror attacks

Police raided four addresses in South Yorkshire and Derbyshire after intelligence suggested the men were planning to build or acquire a bomb to strike a target in the UK.

The suspected plotters are understood to have been under surveillance, but counter terrorism officers decided to act amid fears the suspects had moved beyond discussion and begun trying to source bomb parts, or materials.

A police spokesperson said: "The public may have heard a loud bang at the time as police entered one of the properties, but it was not an explosion. It was part of the method to gain entry to the property in Meersbrook."
Posted by: Bright Pebbles || 12/19/2017 08:45 || Comments || Link || E-Mail|| [295 views] Top|| File under: Moslem Colonists
Britain migrant colonist briefs

Asylum seeker jailed for £40,000 benefits con is musical icon known as the 'Somalian Phil Collins' who has played two shows at Wembley and had 30-year career
18/12/17
[DailyMail] Mohamed Qoomaal, 72, had pension credit payments sent to him for more than two years while a mystery person enjoyed rent-free living in his council-funded home in Harrow, London

Intimidation by 'A Mixture of Islamic Extremists and Hard Left': School Inspectors Called 'Racist Paedophiles'
17 December
[Breitbart] Extremists have tried to intimidate Britain's schools watchdog over its crackdown on unregistered Muslim schools, where inspectors were called "Britain First paedophiles". Ofsted boss Amanda Spielman revealed that inspectors at one of the regulator's regional offices have been forced to take additional

Muslim Couple Jailed Over Wedding Knife Terror Plot
14 December
[Breitbart] A Muslim couple has been jailed for plotting terror attacks, including the murder of right-wing journalist and critic of Islam Katie Hopkins.

Ummar Mirza and his wife Madihah Taheer used a life-like dummy and combat knife to train for the attacks and exchanged murderous fantasies on an encrypted messaging app. Mr. Mirza, 21, was jailed for 16 years for preparing acts of terrorism, while Mrs. Taheer, 22, was sentenced to 10 years, the Birmingham Mail reports.

Mr. Mirza's sister Zainub, who was part of the same terror cell and exchanged Islamist material with the couple, was also jailed for 30 months.

Sudanese immigrant is found suffering from hypothermia after clinging to the bottom of a coach for 160 MILES as it brought primary school pupils back from a three day trip to France
14/12/17
[DailyMail] The man, who claimed he was a child,


...and we know the odds that is actually true, dear Reader...

stayed under the coach when it boarded a ferry and then as it was driven 140 miles from Dover to Chelmondiston Church of England Primary School in Ipswich

British children as young as FOUR are being targeted by ISIS spelling app which says 'B is for bullet, R is for rocket, G is for gun'
12/12/17
[DailyMail] The app was suggested for students at an Islamic Studies school in London who are learning Arabic script after a teacher asked for study aid recommendations on Facebook.

Grooming Gangs: 84 Per Cent Convicted 'Asian', White Girls Seen As 'Fair Game'
10 December
[Breitbart] A report by think tank Quilliam has found that more than eight out of ten men convicted of grooming gang offences have an 'Asian' background, while victims are "almost exclusively white girls".
Posted by: trailing wife || 12/19/2017 00:00 || Comments || Link || E-Mail|| [184 views] Top|| File under: Moslem Colonists
Europe
Europe migrant colonist briefs

Half of 'dangerous' Islamists in Germany no longer considered a threat: report
18 December
[TheLocal.de] The German security services believe that around half of the 720 people who are classified as "dangerous Islamists" do not actually pose a particular terror threat, the Süddeutsche Zeitung (SZ) reported on Monday. At the same time, the security services concluded that the other half of those classified as dangerous pose a high risk.

The information comes from a new form of analysis conducted by Germany's 16 state police services and the Federal Criminal Police Office (BKA). The security services used the Radar-ITE system for their analysis, which was developed by the BKA and Swiss scientists.

Interior Minister Thomas de Maizière has said that the security services have foiled three terror attacks this year. According to the SZ, 50 "dangerous" Islamists have been deported so far in 2017.

The BKA hopes that the system can help Germany's overstretched police services to focus on the people most likely to pose a terror threat. German Police Union (GdP) chairman Oliver Malchow on Monday said, "The police need around 24 officers for a round-the-clock observation. We simply have neither the capacity to do this."

French Court Strikes Down Law Against Visiting Pro-Jihad Websites
17 December
[Breitbart] French courts have scrapped a law that would see those who visit pro-Jihad websites fined or put in in prison saying that such laws would damage the freedom of communication. The law, which criminalises the act of visiting websites liked

Switzerland expels French-Tunisian man over terror fears
16 December
[TheLocal.ch] Swiss police said on Saturday they had expelled a person facing criminal charges in Switzerland for suspected links to a terrorist group, over fears he poses a threat to national security.

Bilal is a French-Tunisian national in his 40s who was working as a taxi driver when he was arrested in Geneva last June. He had reportedly attempted to travel to Syria with his family and also helped recruit others to join the jihadists there.

He was released from Swiss detention last Wednesday and has since been sent back to France, where he is also facing criminal charges, the Tribune de Geneva daily reported.

Hundreds of Islamic State 'Foreign Fighters' Have Returned to Europe
16 December
[Breitbart] An estimated 40,000 people travelled from around the world to take up arms for the Islamic State group as it occupied territory in Syria and Iraq and declared a caliphate in 2014.


I have seen estimates that as many as 25,000 were killed there.

Swiss woman stands trial for attempting to join Islamic State
15 December
[TheLocal.ch] A 31-year-old woman from Winterthur who tried to travel to Syria with her small child to join Islamic State (IS) is standing trial under Swiss anti-terror laws.

Six common questions people have about refugees in Germany
15 December
[TheLocal.de]

In which the answers are not nearly as comforting as someone hoped.



German naval vessel rescues more than 100 migrants off Libyan coast
14 December
[DW] A Bundeswehr vessel has rescued 102 migrants off the coast of Libya. In a dramatic few days of rescue missions, a further 50 migrants were airlifted after being stranded in the Aegean Sea between Turkey and Greece.

The German navy has been patrolling the Mediterranean crossing from northern Africa into Europe since May 2015 as part of an EU mission dubbed "Sophia." In that time, German troops have rescued some 22,000 migrants trying to make it across from Libya to Italy.

As Europe scrambles to stem the flow migrants arriving on its shores, data published by the International Organization for Migration (IOM), the UN's migration agency, has reported a drop in the number of migrants attempting to cross the Mediterranean Sea. Compared to the 273,000 migrants that landed between January and August 2016, only about 121,000 arrived during the same period this year.


The number would drop even further, were the German navy and other idiots to return those people to the Libyan shore instead of taking them where they were deliberately too poorly equipped to go.

Danish man loses passport for fighting for Isis
13 December
[TheLocal.dk] A 22-year-old Danish-born man has been sentenced to five years in prison after travelling to Syria to fight for the Islamic State terror group. The man's passport has also been seized by authorities.

The man, Anis Laraba, has Algerian heritage and was born and raised in Denmark. He was an 18-year-old upper secondary school student when he travelled to Syria in 2013 and joined the armed group. Laraba was found to have participated in battle on the side of Isis, thereby breaching Danish terror laws.

He travelled to the Middle Eastern country with a second Danish citizen, Enes Cifti, who has been convicted of similar offences. Cifti was the first Danish-born person to be stripped of his passport when his case was taken to the Supreme Court in November this year, with Laraba now receiving the same punishment.

Laraba was also linked to a radical Danish group known as Kaldet til Islam (Called to Islam).

What a complete lock-up! Calais wall built to stop UK-bound migrants from crossing the Channel is fitted with UNLOCKED doors along its length
13/12/17
[DailyMail] The multi-million pound barrier runs half a mile along the N216 motorway near the French port town's ferry terminal.

Refugee helpers in Germany sued for helping refugees
12 December
[DW] German refugee helpers who guaranteed the living costs of Syrian refugees are being forced to pay back costs by job centers. Refugee organizations say people are being punished for showing humanity.


In which certain Germans fuss because it turns out posturing is expensive.


Commission: EU Too White, Mass Third World Migration Must Be 'New Norm'
18 December
Brussels has said that Europeans must accept mass migration from the third world as the "new norm", warning that neither walls nor policies will allow any part of the EU to remain "homogenous and migration-free".

Muslim Women Cause Havoc at Swimming Pool, Threaten Employees
18 December
Staff at a swimming pool in Hanover, Germany, have faced threats after telling Muslim women not to wear jeans or street clothes, dye their hair, or leave large amounts of rubbish in the pool during Friday "women's days".

Syrian Asylum Seeker Pair Murdered By Another Migrant In Knife Attacks
17 December
A 37-year-old Syrian asylum seeker has been arrested in the Dutch city of Maastricht after stabbing two other Syrians to death. and wounding several others. The Dutch police claim that they are not investigating the attacks, which took place on Thursday night,

Sweden Forced to Raise Retirement Age To Pay For Mass Immigration Policy
17 December
The increasing costs of population growth in Sweden, driven almost entirely mass migration, have forced the government to seriously consider raising the national retirement age to pay for the additional costs.

EU Deeply Divided On Migration As Austria's New Chancellor Rejects Migrant Quotas
16 December
Austria's incoming Chancellor and current Foreign Minister Sebastian Kurz has rejected migrant redistribution quotas, as the European Union remains deeply divided on migrant issues following a summit this week.

POLITICO: Let Refugees Work at European Commission
15 December
Newly arrived migrants would be helped better integrate if they were given jobs assisting in the governance of Europe, POLITICO has claimed.

Reuters: Germany — Migrants Must Learn More About Holocaust
15 December
Newly arrived migrants should learn more about the Holocaust in their integration lessons, a German politician has said as Europe experiences a rising tide of anti-Semitic incidents. Reuters reports: More emphasis should be placed on the Holocaust in integration courses

Research: Anti-Semitic Attitudes Common Among Asylum Seekers
15 December
German researcher and historian Günther Jikeli has found that anti-Semitic attitudes are common among asylum seekers as the federal government's Facebook page was inundated with anti-Semitic messages this week.

Germany to Fund Surveilance Along Tunisia-Libya Border to Catch Extremists, Migrants
15 December
Germany is pouring money into the creation of electronic surveillance systems along Tunisia's eastern border, designed to prevent extremists and migrants from slipping across into the country from neighboring Libya, a government spokesman said Friday. Tunisia stepped

Anti-Mass Migration Central European Nations Volunteer €35 Million To Reinforce EU Borders
15 December
The four central nations that comprise the Visegrad group (V4) have set aside 35 million euros to help European Union (EU) member states protect the political bloc's external borders against illegal mass migration. The four countries that make up the Visegrad group,

Reuters: Finnish Presidential Candidate Would Take Nation Out of EU, Tighten Immigration Rules
14 December
The presidential candidate of the Finns Party — who were in government under a coalition deal until June — would take Finland out of the European Union if elected, she has said.

EU at War with Itself as Commission Brands Proposal to End Migrant Quotas 'Anti-European'
14 December
The European Union has descended into vicious infighting as it continues to struggle with the migrant crisis, with the President of the Council and the European Commission at each other's throats.

Cologne To Distribute 'Tolerance' Wristbands to Combat New Year's Eve Sex Attacks
14 December
The city of Cologne has announced they will be handing out "respect" wristbands to encourage understanding between individuals on New Year's Eve and prevent the kind of sex attacks that occurred in 2015.

Hungary Rejects Europe's 'Limitless and Permanent Migrant Quota'
13 December
In a stinging new op-ed, Hungarian government spokesman Zoltán Kovács has accused the European Parliament of surreptitiously removing all limits to the European migrant quota, effectively making it "limitless and permanent."

Public Overwhelmingly Reject 'Soros Plan' for Mass Migration to Europe
13 December
The Hungarian government has received millions of notarised responses to its National Consultation on the 'Soros Plan' for mass migration, with the public rejecting it overwhelmingly.

Migrants Buying Ready-Made Fake 'Cover Stories' To Fool Authorities In Approving Asylum Claims
13 December
People smugglers and others have been selling asylum seekers "fake stories" in order to better improve their chances of getting a positive asylum claim in Europe. A new report claims that asylum seekers from Iran have been buying cover stories

63-Year-Old Migrant Arrested For Molesting Children As Young As Seven At Swimming Pool
13 December
A 63-year-old Iranian asylum seeker was arrested in the German town of Öhringen after being accused of sexually molesting three young children including a seven-year-old boy. The incident, which occurred on Sunday, is said to have occurred at a public swimming

Claim: Newly Arrived Migrants Arrested For Swedish Synagogue Attack
12 December
Three men have been arrested for the attempted firebombing of a Swedish synagogue in Gothenburg, and according to a far-left group all three are recent asylum seekers from Syria and Palestine.

German Police Union Boss: Politicians Give Empty Words Against Antisemitic Incidents While Migrant Policies Make It Worse
12 December
German police union head Rainer Wendt blasted German politicians in the wake of anti-Semitic protests over the weekend, saying that despite their condemnations of their migrant policies have made the problem of anti-Semitism worse.

Austrian City Labelled Radical Islamic Extremist 'Stronghold'
12 December
The southern Austrian city of Graz has been labelled a "stronghold" of radical extremism after a report revealed half of the mosques in the city are suspected of preaching radical Islam.

Asylum Seeker Who Escaped Psychiatric Hospital Committed Over 50 Crimes in 14 Months
12 December
Authorities in Germany have released new information regarding a dangerous asylum seeker who fled a psychiatric hospital in October, saying he committed more than 50 crimes over a period of only 14 months and is still on the loose.

Wilders: The Pew Report on Muslim Migration to Europe is a Wake-up Call — It is Time to Get Tough
11 December
The bell is tolling for Europe. All the warning signs are turned on red. A demographic catastrophe is in the making. If Europe fails to make a stand, its Judeo-Christian civilization is about to be blown away.

'Asylum Seekers' Using Fake Passports To Enter Germany Up 70 Percent
11 December
The number of migrants attempting to enter Germany by aeroplane using forged or fake passports has increased by 70 percent in the second quarter of this year, as they try to get out of crowded Greek camps.

Geneva Bans Burkini in All Public Swimming Pools
10 December
The government of the Swiss city of Geneva have effectively banned the Islamic swimwear known as the Burkini.
Posted by: trailing wife || 12/19/2017 00:00 || Comments || Link || E-Mail|| [317 views] Top|| File under: Moslem Colonists
Home Front: WoT
Iraqi refugee jailed 16 years in the US for supporting ISIS
[ENGLISH.ALARABIYA.NET] A refugee from Iraq was sentenced by a Houston court Monday to 16 years in prison for seeking to join ISIS and learn bomb-making skills.


Only sixteen? Originally it was twenty-five....and he was arrested less than two years ago, so the decrease isn't compensation for an overly long trial.

Omar Faraj Saeed al-Hardan,


...who appears in our archives without the hyphen, thusly: Omar Faraj Saeed Al Hardan, which explains why the Homeland Security no-fly lists are such a mess...

a 25-year-old of Paleostinian origin who was born in Iraq and lived in refugee camps in Iraq and Jordan, was accepted into the United States in 2009.

He earned his permanent residency two years later and, according to US law enforcement, in 2013 began communicating with another refugee in

Caliphornia, an impregnable bastion of the Democratic Party,

,


...another young gentleman of the Palestinian persuasion who grew up in so called refugee camps in Iraq...

discussing traveling to Syria to fight for the al-Nusra


...formally Jabhat an-Nusrah li-Ahli al-Sham (Support Front for the People of the Levant), also known as al-Qaeda in the Levant. They aim to establish a pan-Arab caliphate. Not the same one as the Islamic State, though .. ...


h group.

The next year, he discussed with an FBI informant his hopes of traveling to fight with the Islamic State
...formerly ISIS or ISIL, depending on your preference. Before that al-Qaeda in Iraq, as shaped by Abu Musab Zarqawi. They're very devout, committing every atrocity they can find in the Koran and inventing a few more. They fling Allah around with every other sentence, but to hear the pols talk they're not really Moslems....
group and a desire to be trained in making detonators for improvised

bomb

s.

He and the FBI informant also practiced shooting with an AK-47, and Hardan posted statements in support of ISIS online, according to the Justice Department.

He was tossed in the calaboose
... anything you say can and will be used against you, whether you say it or not...
in January 2016 and charged with providing material support to ISIS.

"Any person who provides material support to a foreign terrorist organization will be investigated and prosecuted to the fullest extent of the law," said Acting US Attorney Abe Martinez.

President Donald Trump


...New York real estate developer, described by Dems as illiterate, racist, misogynistic, and what ever other unpleasant descriptions they can think of, elected by the rest of us as 45th President of the United States...


has slashed by more than half the country's annual intake of refugees and placed restrictions on other immigrants colonists, saying it is a conduit for potential

turbans

to enter the United States.
Separately, a former Washington-area transit police officer


...a thirteen year veteran at the time in question...

who converted to Islam was convicted of trying to help ISIS.

Nicholas Young, 37, had tried to help another man join up with ISIS, only to find that the other man was an undercover FBI informant.


That happens quite a bit, oddly enough.

Oddly, Young was also called a neo-Nazi by prosecutors,


...both are violently supremacist worldviews, but Islamofascism is more respectable nowadays, as well as more violent. Mr. Young (his nom de guerre was no doubt Abu Idiotullah al Amriki) is treading a path long ago made wide and smooth by real Nazis who found sanctuary in the Arab world...

while his lawyers defended him as simply someone with quirky hobbies.


Trying to get to Syria to murder and rape is a quirky hobby? The lawyer is definitely operating on the "throw it all up against the wall, and hope something sticks" philosophy.

He faces up to 60 years in prison.

This article starring:
Omar Faraj Saeed al Hardan
Posted by: Fred || 12/19/2017 00:00 || Comments || Link || E-Mail|| [291 views] Top|| File under: Islamic State
Iraq
35,000 Iraqi security men killed in three-year war against Islamic State
Baghdad (Iraqinews.com) Over 35,000 Iraqi

coppers

were killed during the three-year war against Islamic State
...formerly ISIS or ISIL, depending on your preference. Before that al-Qaeda in Iraq, as shaped by Abu Musab Zarqawi. They're very devout, committing every atrocity they can find in the Koran and inventing a few more. They fling Allah around with every other sentence, but to hear the pols talk they're not really Moslems....
, an Iraqi military source said.

"The anti-IS war has left over 35,000 Iraqi

coppers

killed, and another 35,000 injured," the source, who preferred to remain unnamed, told al-Quds al-Arabi on Monday.

He added that the mentioned casualties included army and police personnel, al-Hashd al-Shaabi fighters and members of the Counter Terrorism Service.

"Thousands of Iraqi troops have sustained severe injures, and should travel abroad for surgeries but the government cannot do so due to the austerity policy it has recently adopted."

"The Iraqi government should pay due regard to the victims' families and help the injured travel abroad to undergo surgeries as soon as possible," the source pointed out.

He highlighted that the Iraqi military has lost billions of dollars in the fight against IS

krazed killer

s, who destroyed many of military equipment and warplanes in the country.

"The last war against Islamic State was one of the most devastating wars in Iraq's history as it led to the weakening of Iraqi military and destruction of the country's infrastructure," he stressed.
Posted by: trailing wife || 12/19/2017 00:00 || Comments || Link || E-Mail|| [430 views] Top|| File under: Govt of Iraq
Anbar Antix: 15 bridges down, two arms depots found

Two Islamic State arms depots found in Anbar province

Anbar (Iraqinews.com) Two Islamic State arms depots have been found in eastern Anbar, the military intelligence said on Monday.

"The two arms depots have been found at al-Subhayat and Nuaimiya areas east of Anbar, with 143 bombs available there," the Iraqi Directorate of General Military Intelligence said in a statement, quoted by Alghad Press.

The explosive charges were meant to target Iraqi civilians and security men at Subhayat and Nuaimiya areas, the statement read.

Islamic State destroyed 15 bridges during capture of Anbar: Official

Anbar (Iraqinews.com) Islamic State militants have destroyed 15 bridges during their capture of Anbar province, a well-placed provincial official said.

"Islamic State militants have demolished eight bridges at Annah and Rawa towns (210 km west of Ramadi) and seven others at al-Qaam (350 km west of Ramadi)," Mahdi Abdul Farhan, the head of the Roads and Bridges Directorate of Anbar, said in press release, quoted by the National News Center on Monday.

The reconstruction of such "strategic and vital bridges" will cost 15 billion Iraqi dinars and will take a year to be finalized, Farhan added.

Before being driven out of Anbar, Islamic State militants destroyed many bridges linking the province's towns with the aim of preventing Iraqi troops from advancing further into areas under their control.

Around seventy percent of western regions in Anbar province were destroyed due to terrorist crimes carried out by Islamic State as well as liberation offensives by the military, according to Fahd al-Rashed, a member of Anbar provincial council.

"The rate of destruction exceeds 70 percent in the liberated regions of Rawa and al-Qaam, with a high rate of destruction in Annah west of Anbar," he told BasNews website earlier this month.

"Preliminary estimates showed the destruction of 26 schools, blasting most of the governmental authorities and booby-trapping of 17 service projects," he said.
Posted by: trailing wife || 12/19/2017 00:00 || Comments || Link || E-Mail|| [176 views] Top|| File under: Islamic State
Diyala Dead Guys Documented: 7 ISIS bad guys dead, including the Al Qaeda in Iraq holdover

A first-generation al-Qaeda leader killed in Diyala: MP


They called him Gramps abu AQI, but never to his face.

Diyala (IraqiNews.com) One of the earliest members of al-Qaeda in Iraq was killed Monday in Diyala, a parliament representative of the province was quoted saying.

Furat al-Tamimi told alsumaria News that " a joint security team managed to kill Ali Mohamed Sahi in a special operation south of Beldruz (30 km east of Baqubah)".

Tamimi said Sahi belonged to the earliest generation of al-Qaeda leaders in Diyala.

According to Tmaimi, Sahi joined the Islamic State after the militant group came to the forefront, noting that he leads " one of the most dangerous terrorist cells in Diyala, especially at the Dainiya Basin".

Sahi fled Mosul to Diyala after the city was recaptured by Iraqi troops in July.

Al-Qaeda, which fought against U.S. troops following the 2003 invasion of Iraq against late president Saddam Hussein, has seen its militant activity disappearing with the rise of the Islamic State in 2014. Many members of the group are thought to have joined IS when the latter proclaimed a self-styled "caliphate" in Iraq and neighboring Syria in 2014.
Furat al-Tamimi, a provincial official, told Arabic-language al-Sumaria television network that government troops ambushed Ali Mohamed Sahi and his two aides on Monday and shot them dead.

Four Islamic State militants killed in surprise security campaigns in Diyala

Diyala (Iraqinews.com) Four Islamic State militants were killed in various security campaigns in Diyala over the past 24 hours, a military commander said.

"Iraqi troops, backed by al-Hashd al-Shaabi, carried out various surprise security campaigns, targeting Islamic State in Baqubah city in Diyala, leaving four militants killed," Commander of Tigris Operations Maj. Gen. Mazhar al-Azzawi told Alghad Press on Monday.

The security campaigns were launched after receiving accurate intelligence information on the location of the IS terrorists, he added.
Posted by: trailing wife || 12/19/2017 00:00 || Comments || Link || E-Mail|| [296 views] Top|| File under: Islamic State
Six wounded as protests continue against beleaguered Kurdistan government
Sulaimaniya (IraqiNews.com) Six people were wounded in Iraqi Kurdistan's province of Sulaimaniya as protests flared Monday against delayed wages and poor services.

A medical source at the Sulaimaniya emergency hospital told Alghad Press that six people arrived suffering from suffocation with tear gas fired by police.

Thousands of Iraqi Kurds took to the streets against delay of salaries and lack of services in parts of the Kurdistan Region, Kurdish network NRTTV reported.

"Protests broke out in 13 cities in the Kurdistan Region on Monday against the Kurdistan Regional Government's (KRG) austerity measures, delay of payments and lack of services".

It added that protestors torched the offices of the ruling Kurdistan Democratic Party (KDP), the opposition Change Movement (Gorran) and the Patriotic Union of the Kurdistan (PUK) in Piramagroon northwest of Sulaimani.

The Baghdad-based Iraqi government had vowed to send salaries of Kurdish public employees following a political crisis and a later military standoff that resulted from the referendum the autonomous Kudistan region held in September for secession from Iraq.

The Iraqi government had adopted penal measures against the Kurdish authorities following the poll, including a ban on financial transactions.

The issues of employees payments and the region's share in the national budget had always been a subject of dispute between both governments.
Posted by: trailing wife || 12/19/2017 00:00 || Comments || Link || E-Mail|| [188 views] Top|| File under:
Israel-Palestine-Jordan
IDF strikes Hamas targets after Gaza rocket hits Israeli town
[IsraelTimes] Planes target training camp in the northern Strip, destroying six facilities belonging to the

Hamas, always the voice of sweet reason,

terrorist organization including buildings and 'terror infrastructure'

Israel carried out a series of Arclight airstrike
s against Hamas targets in

Gazoo

overnight Sunday-Monday, the army said, in retaliation for a volley of rockets fired at Israel from the Paleostinian enclave.

In a statement, the IDF spokesperson said Israeli planes targeted a training camp in the northern

Gazoo

Strip, destroying six separate facilities belonging to the Hamas terrorist organization including buildings and "terror infrastructure."

The army "will not allow attacks or attempted attacks on citizens," the statement said.

Earlier, the army confirmed that three two rockets were launched from the

Gazoo

Strip Sunday night, two striking the Hof Ashkelon region inside Israel and a third falling withing the Hamas-controlled territory.

Police said that one rocket hit inside an Israeli community, and the other struck an open field nearby, causing neither damage nor injury.

The rocket fire came two days after an attack in which a missile was fired at Israel, but fell short and struck a house belonging to an Egyptian family in the northern

Gazoo

city of Beit Hanoun, according to the Coordinator of Government Activities in the Territories, which acts as Israel's military liaison to the Paleostinians. "Once again, the terror groups launch rockets at the residents of

Gazoo

," COGAT said.

A Hadashot news report said the rocket damaged the home of the brother of a senior Hamas official, Mushir al-Masri.
On Wednesday, a rocket fired at Israel from

Gazoo

also fell inside the Paleostinian territory and hit a public school, damaging a classroom, Maj. Gen. Yoav Mordechai, who heads COGAT, said at the time.

Posted by: trailing wife || 12/19/2017 00:00 || Comments || Link || E-Mail|| [189 views] Top|| File under: Hamas
Who's in the News
22
[untagged]
6
Islamic State
5
Moslem Colonists
3
Houthis
2
Govt of Pakistan
2
Palestinian Authority
2
Commies
2
Govt of Iran
2
Hamas
1
Govt of Qatar (MB)
1
Taliban
1
Sublime Porte
1
al-Shabaab (AQ)
1
Govt of Syria
1
Govt of Iraq
1
Ansar Bayt al-Maqdis (IS)
Bookmark
E-Mail Me
The Classics
The O Club
Rantburg Store
The Bloids
The Never-ending Story
Thugburg
RSS Links
Gulf War I
The Way We Were
Bio
Merry-Go-Blog
Hair Through the Ages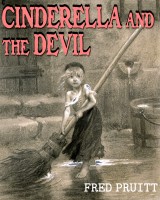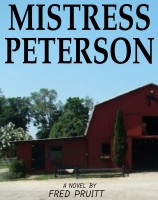 On Sale now!


A multi-volume chronology and reference guide set detailing three years of the Mexican Drug War between 2010 and 2012.

Rantburg.com and borderlandbeat.com correspondent and author Chris Covert presents his first non-fiction work detailing the drug and gang related violence in Mexico.

Chris gives us Mexican press dispatches of drug and gang war violence over three years, presented in a multi volume set intended to chronicle the death, violence and mayhem which has dominated Mexico for six years.
Click here for more information


Meet the Mods
In no particular order...


Steve White
Seafarious
Pappy
lotp
Scooter McGruder
john frum
tu3031
badanov
sherry
ryuge
GolfBravoUSMC
Bright Pebbles
trailing wife
Gloria
Fred
Besoeker
Glenmore
Frank G
3dc
Skidmark
Alaska Paul



Better than the average link...



Rantburg was assembled from recycled algorithms in the United States of America. No trees were destroyed in the production of this weblog. We did hurt some, though. Sorry.
54.172.221.7