-Short Attention Span Theater-
Eurobarometer: Iraq and Peace in the World
Don't have time now, but I will write more about the survey later.


Eurobarometer is a survey of European opinion routinely conducted by the European Comission. Today, they released a "flash" survey number 151 called "Iraq and Peace in the World" [local]. The survey has become controversial even before its release.

The survey polled about 500 people from each of the 15 EU countries, for a total of 7515 people. I summarize the results below. I give the overall response, and, where noted, response of citizens of particular EU countries.




Was military intervention in Iraq justified? No (68%; Greece: 96%; France: 81%)

Who should manage the rebuilding of Iraq? UN (58%), Iraq (44%), EU (25%), US (18%)

Who should finance the rebuilding of Iraq? US (65%; Germany: 84%), UN (44%)

Who should guarantee security in Iraq during the period of rebuilding the country? UN peacekeepers (43%), UN (19%), US(6%)

Who should manage the transition to a sovereign government in Iraq? UN (60%; UK: 72%), provisional gov't of Iraq (44%)

The European Union should support the re-establishment of an Iraqi government in Iraq as quickly as possible. Agree (86%)

The European Union should encourage political and cultural relations between Europe and Arab countries. Agree (86%; Ireland: 92%)

For each of the following countries, does it present a threat to peace in the world? Israel (59%; Netherlands: 74%), Iran (53%; Greece: 26%), North Korea (53%; Greece: 30%), United States (53%; Greece: 88%), Iraq (52%; Greece: 27%), Afghanistan (50%), Pakistan (48%), Syria (37%), Libya (36%), Saudi Arabia (36%), China (30%), India (22%; Netherlands: 34%), Russia (21%), Somalia (16%), EU (8%; UK: 18%)

Posted by: Alex || 11/03/2003 7:45:22 PM || Comments || Link || E-Mail|| [258 views] Top|| File under:
PFC Lynch engaged
Edited for brevity.


Former prisoner of war Pfc. Jessica Lynch plans to visit her fiance's family this Thanksgiving and to marry Army Sgt. Ruben Contreras in June, the groom-to-be's mother said. Lynch, 20, and Contreras met almost two years ago at a Taco Bell near Fort Bliss, Texas, where they were stationed. Contreras is stationed in Texas while Lynch is scheduled for a round of media appearances this month. The couple eventually could end up in Colorado Springs. Contreras said he hopes to leave the Army next year and become a juvenile probation officer. "It'll be tough, but I like working with kids," he said. He said he is applying to the University of Colorado at Colorado Springs and wants to settle in town.


Lynch received multiple offers for full-ride scholarships at several WV universities after stating her intent to become a teacher. Guess she won't be taking them up on the offer after all.
Posted by: Dar || 11/03/2003 11:13:03 AM || Comments || Link || E-Mail|| [259 views] Top|| File under:
Afghanistan
Afghanistan Declared 'Islamic Republic' in Draft Constitution
Afghanistan unveiled a post-Taleban draft constitution Monday, a historic milestone on what has been a bloody, bumpy and often tragic path to recovery after decades of war. The draft's first article declares that "Afghanistan is an Islamic Republic," an indication of the government's desire to bring the country together under the banner of Islam, which is practiced by the vast majority of Afghans.


That's because Islamic republics are so peaceful and prosperous and competently led...

The hard-line law enforced under the former Taleban regime is not expected to be a part of Afghanistan's future. "The religion of Afghanistan is the sacred religion of Islam. Followers of other religions are free to perform their religious ceremonies within the limits of the provisions of law," the draft states, according to an English translation provided by the government.
While avoiding direct mention of Shariah, the draft states that "in Afghanistan, no law can be contrary to the sacred religion of Islam and the values of this Constitution."


That opens the way to Islamic banking, silly divorce laws, women as breeding stock, mandatory beards and curly-toed shoes, the whole shebang...

The draft creates the post of president and vice president, and envisions two houses of congress. The position of prime minister - included in previous versions of the constitution - was cut from the final draft. Many feared a strong prime minister could have emerged as a political and military rival to the president, a major concern in a country that has known little but war for a quarter-century.


Think Hekmatyar versus Rabanni...

"The most important thing that a country like Afghanistan needs is stability," said Jawid Luddin, a spokesman for President Hamid Karzai. "This constitution is made for Afghanistan for the next 100, 200 years." The draft must still be debated at a grand council, or loya jirga, next month. Ratification of the document will set the stage for nationwide elections scheduled for June. A red-bound copy of the long-awaited draft constitution was handed to former King Mohammad Zaher Shah, Karzai and Lakhdar Brahimi, special envoy of UN Secretary General Kofi Annan, during a ceremony at Kabul's Presidential Palace. "I hope this will be acceptable for the people and will direct people toward peace, security and democracy," said the 88-year-old Shah. The constitution enshrines Shah as the ceremonial "father of the nation," but he has no official political role and the title will not be passed along to his son. Karzai made no comment during the unveiling ceremony. The draft constitution was handed out in Dari and Pashto, and the English-language version was later released by e-mail. The draft allows political parties to be established as long as their charters "do not contradict the principles of Islam" and sets other conditions such as not having any military aims or foreign affiliation. It sets Pahsto and Dari as the official languages, but the national anthem will be sung in Pashto.
Posted by: Fred Pruitt || 11/03/2003 21:21 || Comments || Link || E-Mail|| [305 views] Top|| File under:
Arabia
Slow, stately tread of Saudi privatization
Saudi Arabia's investment chief on Monday slammed the slow pace of privatization in the Kingdom, saying that combined with failure to open major sectors to foreign investors, it was harming the economy more than any alleged terror threat. "None of the big sectors have been opened up yet, and in the case of sectors taken off the 'negative list', public sector monopoly holders are preventing new investors from coming into the market," Prince Abdullah bin Faisal bin Turki told AFP.
Posted by: Fred Pruitt || 11/03/2003 21:14 || Comments || Link || E-Mail|| [255 views] Top|| File under:
Begging ban exposes Saudi poverty
Saudi authorities have launched a campaign against begging on the streets of the oil-rich kingdom. The minister of labour and social affairs was quoted on Monday by the Arab News daily as saying the ministry aimed to reduce the number of beggars by helping them find jobs and place the elderly in specialised centres. "Some people resort to begging just to make easy money without actually being in need. It's a kind of disease," said Ali al-Namlah.


Either that, or they might be suffering an acute shortage of groceries with no prospects of employment as middle managers. They don't do plumbing, y'know...

But Dr Saad al-Faqih, a London-based dissident, said that poverty in Saudi Arabia is an increasingly serious social problem. "Homelessness is part of poverty and when we say poverty we mean real poverty," he said. "People estimate at least 30% are living below the poverty line," added the head of the Movement for Islamic Reform.


Don't spend enough time and effort on jihad, huh?

Saudis are lining up at the royal palaces pleading for help, he said, adding the royal family is consuming 60-80% of the country's revenues.


Yet another oil-for-palaces program. Maybe oil-for-Monte Carlo...

"Their dignity prevents them from begging," he said. More and more Saudis are unable to meet their basic essentials. "They are unable to pay water bills. They are unable to pay electricity bills. Meals are hard to come by," said al-Faqih. "We're talking about major areas in the big cities." While there are no official figures, more than 12,000 beggars were arrested in Saudi Arabia in 1998 of which 9000 were foreign and expelled. Approximately 100,000 Saudis enter the workforce every year. Al-Faqih expressed doubt that Saudi Arabia's poverty crisis could be resolved as long as the House of Saud was ruling the country. "The manner of running the country does not provide enough room for change to create jobs and rid of corruption," he said, adding corruption is "endemic and the norm".
Posted by: Fred Pruitt || 11/03/2003 20:38 || Comments || Link || E-Mail|| [297 views] Top|| File under:
Saudis Battle Militants in Streets of Mecca
EFL-FU


Police battled militants in the streets of the holy city of Mecca on Monday, killing two of the suspects and uncovering a large cache of weapons, the state news agency reported.


State News huh....not just for external consumption?


The raid on two buildings in Mecca's al-Sharea neighborhood foiled a terrorist operation "that did not respect the sanctity of holy places and the month of Ramadan" — the holy month of fasting that began days ago, an Interior Minister was quoted as saying by the Saudi Press Agency. It was the second time this year that Saudi authorities have broken up suspected militant rings in Mecca — a city at the symbolic heart of the Saudi royal family's rule — amid a wide crackdown on Islamic extremists. When police surrounded the buildings at 8 a.m., the suspects opened fire with automatic rifles and grenades, the official said.


"smells like .....Ramadan"


Police fired back as the militants fled in two cars, hitting one of the vehicles and killing two of its occupants. A cache of weapons and bombs were found inside the car, the official said. Security also seized fire arms including Kalashnikov rifles, hand grenades, rocket-propelled grenades, and material to make explosives in the raided premise. Passports, identification cards, and flyers were also found. Police are searching for the militants who escaped, the official said. It was not clear how many were at large, and the ministry official did not give details on the alleged terrorist plot. The government has been pantomiming cracking down on Islamic militants since May 12 suicide bombings in Riyadh killed 26 people and nine attackers. On June 14, a raid on a terror cell plotting attacks in Mecca killed five Al Qaeda militants and two security agents. Police also found six dozen bombs and other weapons in the militants' hide-out.

Saudis had reacted angrily to the threats against Mecca, the birthplace of Islam's seventh-century prophet and the heart of the annual pilgrimage every able-bodied Muslim is required to perform at least once. The legitimacy of Saudi rulers rests partly on their custodianship of the holy city, which is off-limits to non-Muslims. A strike on Mecca could be seen as a strike on the regime. More than 200 suspects have been arrested and more than a dozen killed in a series of high-profile police raids since the Riyadh attacks. The Riyadh bombings also sparked unprecedented public discussion of the role of religion in Saudi society, with some daring to argue that the strict form of Islam preached in the kingdom fostered intolerance and extremism.


Noooo Wayyyy
Posted by: Frank G || 11/03/2003 1:09:27 PM || Comments || Link || E-Mail|| [608 views] Top|| File under:
Al-Qaeda regrouping in Yemen
I expect that this is a logical consequence of the merger between al-Qaeda and their two Yemeni jihad affiliates. Either Yemen agrees to turn themselves into the next big terror haven or things start heating up there.


Al-Qaeda elements have recently warned the Yemeni government against its excessive security cooperation with the US.


This time there were no explosions to accompany such a rant. Perhaps they've lost touch ...


The mouthpiece of the Yemeni Unionist Party Al-Wahdawi Weekly in its issue released Oct. 27, said that it has received a phone call via satellites from a person named Abu Mohammed Al-Ghamedi, a Saudi national, who claimed that he was the representative of Al-Qaeda in Yemen and he went saying that they are ready to pursue attacking the American interests in the country without mentioning any other details.
Dear God, not another al-Ghamdi. Is there no end to these guys? There seems to be enough of them running around to qualify as a terrorist organization on their own right.
Moreover, he said that al-Qaeda elements in Yemen have been guided by Al-Muaataz Bellah, indicating that they ousted Khalid Abdulnabi, a leader of Hutat Group in Abyan. He also said that that Aden-Abyan Islamic Militant Group has joined Al-Qaeda.


The Hutat Group is a new one for me, unless it's the Yemeni Islamic Jihad. We already knew about the Army of Aden joining al-Qaeda.




The Hutat group would be the Hatat wild bunch that got shot up back in July, in the Hole in the Wall. I'd guess Abdulnabi was "ousted" about the time he turned himself in. Either that, or he turned himself in because he was ousted and turned himself in to avoid having his beard mounted on some guy's trophy wall...

"He refused to specify which pay phone where he was phoning from, indicating that he was phoning via satellites to convey such information to the press," according to the newspaper.
Posted by: Dan Darling || 11/03/2003 12:26:07 AM || Comments || Link || E-Mail|| [262 views] Top|| File under:
Europe
Dutchies debate cutting aid to Muslim schools
THE DUTCH PARLIAMENT IS DEBATING CUTTING AID TO MUSLIM SCHOOLS BECAUSE OF ALLEGED PREACHING AGAINST GAYS, WOMEN'S RIGHTS, EUROPEANS, AND THE ORIGINAL INHABITANTS OF THE COUNTRY. (AL-SHARQ AL-AWSAT, LONDON, 11/3/03)
Posted by: Fred Pruitt || 11/03/2003 21:04 || Comments || Link || E-Mail|| [314 views] Top|| File under:
Great wahrks! I don't believe this!
Asshat. Hat tip Protest Warrior


The leader of the Danish Republican Party, Sooslashren Mosegaard has invited Saddam Hussein to seek political asylum in Denmark. In a statement conveyed to Al Bawaba via email, Mosegaard said the offer is "on behalf of the Danish people."


Who would be very pissed indeed were Saddam to get asylum there.


"The Danish Republican Party does not sympathize with Iraq's former regime. But we do believe that everybody - even Saddam - is entitled to protection from inhumanly punishment," the statement of the Danish politician added.


"Inhumanly punishment?"


According to the danish law, as an asylum applicant in Denmark, Saddam Hussein can not be extradited to USA or other countries who employ torture or death penalty, the statement added.


Or incarcerated, for that matter.
Posted by: Atrus || 11/03/2003 4:57:58 PM || Comments || Link || E-Mail|| [259 views] Top|| File under:
Fifth Column
ro'Moore gets Spinsanity treatment.
In his latest book Dude, Where's My Country? — a polemic against President Bush — liberal gadfly Michael Moore again demonstrates why he has a reputation as a slipshod journalist who has trouble getting his facts right.


ro'Moore doesn't want the facts to get in the way so he deceives himself to avoid having to think.


Moore established his reputation for playing fast and loose with the truth in his first film, the 1989 documentary "Roger and Me," centering on General Motors layoffs in his hometown of Flint, Michigan. As the New Yorker's

Pauline Kael

wrote at the time, he manipulated the chronology of his film, implying that certain events were a response to GM's large 1986 layoffs when in fact they had occurred years before. Moore's best-selling book Stupid White Men was no less factually challenged. In it, he made a number of mistakes, ranging from the sloppy (suggesting that the multiyear cost of a new fighter plane was all being spent in 2001) to the outright ridiculous (reprinting an outdated list of attacks on Bush from the Internet virtually unedited). "Bowling for Columbine," for which Moore was awarded last year's Academy Award for best documentary feature, continued the pattern. Critics, including my co-editor

Ben Fritz

and

Dan Lyons

of Forbes, documented how Moore repeated a well-debunked myth about supposed US aid to the

Taliban

, falsely portrayed a scene in a Michigan bank to make it appear as though one could open an account and walk out with a gun, and altered a Bush-Quayle '88 campaign ad, among numerous other distortions.


ro'Moore lied, people may die.


Moore has generally brushed aside such criticism with suggestions such as "How can there be inaccuracy in comedy?" as he put it to Lou Dobbs on CNN's "Moneyline." More recently, however, he has gone on the offensive, going so far as to suggest critics of "Bowling for Columbine" are "committing an act of libel" in an August 19 appearance on MSNBC. And in a long article posted on his web site, he denounces criticism of the film as "character assassination" and "make-believe stories."


"Of course, his lips fall off a lot."


Despite repeatedly dismissing his critics, Moore has recently acknowledged some of his errors. For instance, in the DVD release of "Bowling for Columbine," he changed the caption he inserted over a Bush/Quayle '88 campaign ad, making the text more accurate (although the viewer still is unlikely to realize that the text wasn't in the original ad in the first place). On his web site, Moore explicitly admitted making this correction in the film. In two places in Dude, Where's My Country?, Moore implicitly acknowledges mistakes in his earlier works. On several occasions over the past two years, Moore has asserted that (as he put it on "Politically Incorrect") "the Bush Administration gave $43 million in aid to the Taliban in part to — give money to the poppy growers for the money they would lose because they can't grow heroin anymore." "Bowling for Columbine" continued the canard, asserting that the US gave $245 million in aid to the Taliban government of Afghanistan. Both of these are false; the aid, intended to help relive famine, was given to non-governmental organizations, not the Taliban. In his latest book, Moore finally gets it right, noting that the aid "was to be distributed by international organizations." (page 34)


Mighty big of him, though no less than you'd expect from such a large person...

Moore also implicitly corrects himself about what was manufactured at a Lockheed plant in Littleton, Colorado. In "Bowling for Columbine," Moore implies that the plant made nuclear weapons at or immediately before the time he visited. Actually, while the plant was involved in nuclear missile production years before, it now makes rockets that are used as space-launch vehicles for military and civilian satellites. In his newest book, Moore sets the record straight, writing that "Lockheed Martin, the biggest arms maker in the world, built rockets that carried into space the special new satellites that guided the missiles fired into Baghdad" during the recent war in Iraq. (page 74) At least Moore is finally telling the truth about the US aid and Lockheed. Most other subjects come in for much more dubious treatment in the book. For example, Moore misstates the details of how members of the Bin Laden family left the US after Sept. 11, claiming that "while thousands were stranded and could not fly, if you could prove you were a close relative of the biggest mass murderer in U.S. history, you got a free trip to gay Paree!" (page 20) Yet a few pages earlier, Moore himself quotes a November, 2001 New Yorker article by

Jane Mayer

which notes that "Once the FAA permitted overseas flights [after Sept. 11], the jet [with the Bin Ladens] flew to Europe." (page 4) As this and other reports have made clear, the Bin Ladens did not leave the US until after the resumption of commercial flights. And a Boston Globe article of September 20, 2001 quotes a Saudi government official stating that the Bin Ladens chartered their own plane — hardly a "free" trip as Moore suggests.

Moore's penchant for conspiracy theories often leads him to stretch the facts or make laughable claims. Bashing the proposed Terrorist Information Awareness project, he writes that "There is usually very little in the way of an electronic or paper trail when it comes to terrorists. They lay low and pay cash. You and me, we leave trails everywhere — credit cards, cell phones, medical records, online; everything we do. Who is really being watched here?"(page 110) In Moore's fervor to indict the TIA system, he forgets about the credit cards used by the 9-11 hijackers, which were used to help retrace their steps.

Moore also repeats a well-debunked myth about Democratic presidential hopeful General Wesley Clark. According to Moore, "Clark has said that he received phone calls on Sept. 11 and in the weeks after from people at 'think tanks' and from people within the White House telling him to use his position as a pundit for CNN to 'connect' Sept. 11 to

Saddam Hussein

." (page 53) Moore cites a June 15, 2003 interview with Clark on NBC's "Meet the Press." Despite somewhat ambiguous phrasing in that interview, however, Clark, has subsequently been consistent in his claim that it was a member of a think tank who contacted him, not the White House, a fact buttressed by a recent report that identified the man who made the call. And Moore pluralizes the single call Clark refers to in the "Meet the Press" interview to "calls" - a claim Clark has never made.

In addition, Moore attacks the Patriot Act with an array of examples that have nothing to do with it. He introduces the list by writing that "To date, there are at least thirty-four documented cases of FBI abuse under the Patriot Act — and at least another 966 individuals have filed formal complaints. Many of these people were just minding their own business, or seeking to partake in our free society. Consider these examples." (page 111) Moore lists an anti-globalization activist who was questioned by "immigration officials" and a "State department agent"; a New York judge who asked a defendant if she was a terrorist; French journalists detained at the Los Angeles Airport; a local police officer in Vermont entering a teacher's classroom to photograph an anti-Bush art display; a college student questioned by Secret Service agents about "anti-American" material; and a Green Party activist questioned on his way to Prague. None of the incidents he lists, however, happened as a result of the Patriot Act, nor did any of them involve the FBI (the French journalists were detained for improper travel documents, and the Green Party activist was questioned by the Secret Service, as Moore's own sources note).

Bush's policies towards Iraq come in for particular criticism — and, in several cases, gross distortions. Moore writes that "There were claims that the French were only opposing war to get economic benefits out of Saddam Hussein's Iraq. In fact, it was the Americans who were making a killing. In 2001, the U.S. was Iraq's leading trading partner, consuming more than 40 percent of Iraq's oil exports. That's $6 billion in trade with the Iraqi dictator." (page 69) In reality, that "trade" was done under the auspices of the United Nations oil-for-food program, which allowed Iraq to sell a limited amount of oil to purchase humanitarian supplies. One can only imagine what Moore would have said if the U.S. refused to purchase Iraqi oil and allowed its citizens to starve.

At another point, Moore attacks Secretary of State Colin Powell's statement to the United Nations that "What we are giving you are facts and conclusions based on solid intelligence." According to Moore, "Just days earlier, Powell apparently was not so sure. During a gathering of CIA officials reviewing the evidence against Saddam Hussein, Powell tossed the papers in the air and declared: 'I'm not reading this. This is bullshit.'" (page 82) Moore makes it appear as though the speech Powell gave at the UN included the evidence he had called "bullshit." In fact, the US News & World Report article that Moore cites does note Powell's exclamation, but it details the process by which Powell winnowed out pieces of evidence he was uncomfortable presenting. The article concludes "And plenty was cut [from Powell's speech]. Sometimes it was because information wasn't credible, sometimes because Powell didn't want his speech to get too long, sometimes because [CIA Director George] Tenet insisted on protecting sources and methods."

Nor is Moore above twisting facts to attack the Bush administration's tax cuts. Moore criticizes the 2003 Bush tax cut for reducing revenue to the states. As one example, he writes, "Take the kids in Oregon, whose schools were shut down early this year because they ran out of tax money." (page 160) While Moore makes it appear as though the 2003 Bush tax cut shut down Oregon's schools, Oregon actually passed a law in May 2003 decoupling its state income tax system from the federal government's, insuring that the 2003 tax cut would have no impact on the state's budget. Moreover, as an article from the June 8 New York Times Magazine - one of Moore's own sources - notes, Oregon voters had rejected a referendum earlier in the year that would have raised taxes to pay for schools and other spending.

In a recent interview with Bookreporter.com, Moore was asked if he made a special effort to fact-check his new book. "All my work goes through a thorough fact-checking process," he said. "I hire three teams of people to go through the book and then two separate lawyers vet it. There is a reason that I have never been sued over anything in my three books — that's because everything in them is true." Apparently, Moore needs to hire himself some new fact-checkers. Regardless of the supposed rigors of its vetting process, Dude, Where's My Country? cements Moore's reputation as one of our nation's sloppiest commentators.
Posted by: Atrus || 11/03/2003 10:06:46 AM || Comments || Link || E-Mail|| [317 views] Top|| File under:
India-Pakistan
Monkeys Terrorize India Workers, Tourists
(okay, this may be a little off-subject but damn funny)


In a capital city where cows roam the streets and elephants plod along in the bus lanes, it's no surprise to find government buildings overrun with monkeys.


(it's no surpise in the U.S. either)


But the officials who work there are fed up. They've been bitten, robbed and otherwise tormented by monkeys that ransack files, bring down power lines, screech at visitors and bang on office windows. The Supreme Court has stepped in, decreeing that New Delhi should be a monkey-free city after citizens filed a lawsuit demanding protection from the animals. Easier said than done. A past initiative to scare off the army of Rhesus macaques with ultrahigh frequency loudspeakers didn't work. A plan to deport them to distant regions has stalled because local governments refused to have them. There's an ape patrol of fierce-looking primates called langurs, led about on leashes by keepers. But whenever a langur looms, the pink-faced, two-foot-tall hooligans simply move elsewhere on government grounds.


(kind of like pan-handlers)


"Please do not feed the monkeys," implores a sign at Raisina Hill, the complex of colonnaded buildings that includes the president's residence, Parliament, and Cabinet offices. To no avail. Hindus believe that monkeys are manifestations of the monkey god, Hanuman, and worshippers come to Raisina Hill every Tuesday handing out bananas. Last year the monkeys made their presence felt by hanging from window ledges and screeching at reporters arriving for a news conference with visiting U.S. Defense Secretary

Donald Rumsfeld

.


(I didn't know A.N.S.W.E.R. had a New Delhi Chapter.)




They do, but it's entirely staffed by monkeys...

"It's a big problem, especially in the evening," says Defense Ministry spokesman

Amitabha Chakrabarti

. Monkeys break into offices at night and paw through the files looking for food, he said. "Those who work late hours have to be careful when it is dark."


"Mukkerjee? Is that you?... Damn! You ain't Mukkerjee!"

The city estimates at least 1,500 of New Delhi's more than 5,000 macaques live on Raisina Hill. In the latest effort, a monkey relocation initiative, 400 monkeys have been caught at Raisina Hill in the past year and moved to a holding area on the outskirts of New Delhi to await their return to forests in neighboring states, said

Madan Thapliyal

, a municipality spokesman. But governments of those states have so far refused to take the furry exiles, saying they have more than enough of their own. Maneka Gandhi, daughter-in-law of the late Indian leader Indira Gandhi and an independent lawmaker in the lower house of India's Parliament, believes the monkeys should be left in peace.


(my father-in-law would've wanted it that way)


Gandhi, an animal rights advocate, has already managed to halt a New Delhi program to spay and neuter stray dogs, saying it was cruel.


'Like people, cows, and disease, we don't have enough stray dogs in India. '


She claims that captured macaques, despite their holiness to Hindus, have been given to laboratories for experimentation or have died in their holding area cages. They were "relocated to monkey heaven," she said.


I swear I didn't make any of this shit up. LMFAO!!




Atul K. Gupta

, of the

Wildlife Institute of India

, says macaques belong in forests, but deforestation and human settlement are driving them into cities in search of food. Macaques are crafty pickpockets, know how to open refrigerators, and brazenly snatch lunch pails from government workers, he said. "They have learned the tricks of finding food in an urban environment." The answer, he said, is to save the forests. Otherwise, he says, "the problem will get worse."


In other words the Indians need to learn about this thing called birth control and quit having more kids then their environment or economy can support.




Perhaps they should think seriously of hiding them on buses and smuggling them into Pakistan. Think what fun they could have in Karachi and Lahore...
Posted by: Jarhead || 11/03/2003 10:08:27 AM || Comments || Link || E-Mail|| [262 views] Top|| File under:
Terrorists earn minimum wage
What motivates a young man to take up terrorism, enrol himself at a training camp in Pakistan, infiltrate India, fire at the Army and possibly never return home? It is a small pay package that equals the wage of a peon or driver. The lure of a mere 3,000 Rupees per month ensures that the Inter-Services Intelligence (ISI) meets its manpower requirements. However, not every terrorist gets Rs 3,000. Payments relate directly to performance, area of operation, number of casualties the terrorist has inflicted upon Indian security forces, motivation level and other HR criteria. In short, the ISI maintains dossiers and gives annual marks to its cadres very much like the Pakistan Army does for its regular employees. The pay scale is not rigid as it varies depending on the risks one is willing to take and his commitment to the cause. Some of the more 'enthusiastic' Kashmiri youth get around 5,000 Rupees. With the number of years one puts in, the annual increment increases. A Kashmiri company or battalion [commander] gets from Rs 5,000 to Rs 10,000. A district commander gets around 20,000 Rupees.

Nevertheless, one thing is clear: that Kashmiri youth get a raw deal compared to the Pakistani or foreign counterpart. The Kashmiri mujahideen is paid less by the ISI than a Pakistani terrorist. The rank and file from Pakistan or Afghanistan or any other country gets a starting salary of 5,000 Rupees that can go up to 7,000 Rupees. Commanders get much more. A commander starts at anything above 25,000 Rupees. The higher they go, the heftier the pay package and the more discreet it becomes. Lashkar-e-Taiba's (LeT) Doda district commander Mohd Shahzad, a Pakistani national, captured by the Army after a fierce encounter in September 2003, said he came to Jammu & Kashmir to be a jehadi and was paid nearly 20,000 Rupees per month but that limit was waived off as a special case.

The main attraction in joining the ISI is the initial offer. A Kashmiri gets Rs two lakh (200,000 rupees) as one-time payment to join. There is a catch. One must go over to Pakistan to get the complete four to five month training and then work his way back into India from the 120 launch pads. The basic training at the 85 training camps is the same and involves handling small arms (AK-47) and explosives, small unit tactics of raid and ambush and radio communication. The second term involves training of special operations-explosives. "Poor economic conditions in the Valley force some to cross over to Pakistan for their training. The amount is too tempting for anyone to say 'no'," explains an official.

There are other factors too at work. Competition and style for instance drive most youth into the realm of the AK-47. "It has become a style. If you don't have a gun you don't get good girlfriends and nobody respects you," a militant said to an army officer serving in the Valley. Sources also point to the presence of foreign militants who come to the Valley after sessions of intense motivation and psychological drills. LeT's Shahzad said he came to Jammu & Kashmir (J&K) to fight jehadis as he was told harrowing stories of atrocities being committed on the Muslims in the Valley. "I felt I had to take revenge but now after fighting the army for more than three years I realise the futility of this 'freedom' movement," he said in a heart-to-heart talk. However, the ISI makes sure that those who help recruit while on the job are not neglected. It rewards handsomely. "If a militant motivates and enrols another youth, he can make up to 15000 Rupees," explained a source.
Posted by: Paul Moloney || 11/03/2003 3:41:06 AM || Comments || Link || E-Mail|| [253 views] Top|| File under:
Pakistani troops picked up in al-Qaeda raid
I think we all saw this one coming.


Three Pakistani armymen were captured inside Afghan territory during a raid on an Al-Qaida hideout in the Kandahar region, the main stronghold of the former Taliban spiritual leader Mullah Mohammad Omar.


Okay, Kandahar is well into the interior of Afghanistan. I'm guessing they just got lost ...


Afghan officials later handed them over to the Pakistan embassy in Kabul. Although the Afghan government says the men have been released as a goodwill gesture, it is bound to cause a lot of embarrassment to Pakistan.


Ya think?


President Musharraf has been insisting that his army has no links with the Al-Qaida.


He also says that Pakistan only provides moral support to the Kashmiri groups ...


Afghan security forces had recently arrested the three Pakistani nationals in the Spin Boldak district of Kandahar province. Since the fall of the extremist Taliban regime, Afghan authorities have released hundreds of Pakistani prisoners who had been jailed mainly in and around the northern city of Mazar-e-Sharif.
Posted by: Dan Darling || 11/03/2003 12:42:23 AM || Comments || Link || E-Mail|| [254 views] Top|| File under:
Iraq
'America Will Never Run,' Bush Says of Iraq
One day after the deadliest attack against American forces since the fall of Baghdad, President Bush said on Monday that he would not be intimidated by the guerrilla campaign in Iraq and vowed again that the United States would stay there as long as it took to achieve stability. "The enemy in Iraq believes America will run, that's why they're willing to kill innocent civilians, relief workers, coalition troops," Mr. Bush said in a speech. "America will never run."


Keep to that, G.W. Never back down...

But a day after the missile attack that brought down an American helicopter and killed 16 Americans, Mr. Bush stuck to a strategy begun on Sunday of not explicitly mentioning the attack. He instead spoke in generalities about the nature of the insurgency in Iraq and the loss of American life, apparently in an effort to avoid being locked into a pattern of responding in detail to each new episode of bad news. "We mourn every loss," Mr. Bush said. "We honor every name. We grieve with every family. And we will always be grateful that liberty has found such brave defenders."


Better to set the objectives and keep working toward them. Yes, we're going to take casualties. We all know that, except possibly the Dem presidential candidates. Casualties hurt. My heart bleeds for every dead or wounded American — any one of them could have been me 20 years ago, or one of my sons or my friends' sons today. But if we let Iraq to being a cesspool, then those lives are going to have been wasted, as will be the lives of the Iraqis who're on our side. We'll have let the Bad Guys win, and we'll end up fighting them again later, from a less advantageous position.

The president's calibrated remarks, mixing resolve with tribute and sympathy, reflected his need both to shore up support for his Iraq policy at home and to assure Iraqis that he remains determined to establish a stable democracy in their country. The White House brushed aside any suggestion that large numbers of Iraqis were celebrating the downing of the helicopter and had turned against the American occupation.


I don't care if they do or they don't, beyond the point that I think the bastards should be deported like the Assyrians used to do.

"The Iraqi people overwhelmingly support coalition forces staying in Iraq until they finish their job," said Scott McClellan, the White House spokesman, citing, without being specific, "a number of indications the Iraqi people appreciate what we are doing to improve the security situation." Mr. McClellan said the American people recognized "that the president is providing strong leadership and taking decisive action to make the world a safer and better place and make America more secure."
Posted by: Fred Pruitt || 11/03/2003 23:48 || Comments || Link || E-Mail|| [248 views] Top|| File under:
Moqtada to cooperate: the Americans are guests and peace lovers
What? Somebody gave him some money?


The Shiite leader Moqtada al-Sadr had considered "

Saddam Hussein

and his followers as the enemy of Iraq, rather than the Americans," whom he described as "guests" in Iraq.


We're "guests." We just had to fight our way in the front door...

In a statement circulated in Najaf city and the Iraqi daily published excerpts of its yesterday, al-Sadr said that Americans are "peace loving people" and the existence of the American forces in Iraq are "that of guests," calling for that the "holy month of Ramadan will be 'the month of meeting of Iraqis and Americans in circles of peace and amity'."


Maybe he's back on his meds?

Al-Sadr stressed the need of preventing "bloodshed and wars and terrorism so as to have tolerance and amity among peoples." He called on the Americans to open the way for attending their councils and seminars, camps and churches.
The American forces had recently detained several associates for Moqtada al-Sadr and prevented worshippers from heading to certain Shiite mosques. Recently al-Sadr sought to form what he called "al-Mahdi army and a shadow government."

FOLLOWUP: MEMRI corroborates...
IN A SURPRISING STATEMENT, IRAQI SHI'A LEADER MUQTADA AL-SADR SAID THAT SADDAM AND HIS FOLLOWERS ARE THE REAL ENEMIES OF IRAQ, NOT THE AMERICANS. HE SAID THE AMERICAN SOLDIERS ARE GUESTS AND THAT AMERICANS ARE A PEACE-LOVING PEOPLE. (AL-ZAMAN, IRAQ, 11/2/03)
Posted by: Fred Pruitt || 11/03/2003 20:55 || Comments || Link || E-Mail|| [320 views] Top|| File under:
Sammy lied to by Frogs and Russkies
ELF - interesting article


Saddam Hussein refused to order a counterattack against U.S. troops when war erupted in March because he misjudged the initial ground thrust as a ruse and had been convinced earlier by Russian and French

(tap, tap - damn)

contacts that he could avoid or survive a land invasion, former Iraqi deputy prime minister Tariq Aziz has told interrogators, according to U.S. officials.


(then his mustache fell off)


In addition to Aziz, interrogators have systematically interviewed dozens of former Iraqi generals, intelligence officers and scientists in recent months, while trying to isolate them from one another to prevent coordinated answers. Among the interrogators' questions: If Hussein did not have chemical or biological weapons, why did he fail to disabuse U.S. and other intelligence services of their convictions that he did? Why did he also allow U.N. inspectors to conclude that he was being deceptive?


Uh, because he's an idiot?




I've always wondered this myself. Why not come clean, get sanctions lifted and then resume? I guess it's the "me heap big Arab stud" syndrome
Posted by: Spot || 11/03/2003 4:24:41 PM || Comments || Link || E-Mail|| [262 views] Top|| File under:
Mystery Projectile
7 Pics at the site


The U.S. Army is not saying much about the "mystery projectile" that went through the side skirts and side armor of an M-1A1 tank last August 28th. Whatever it was just barely missed the tanks gunner (it went through the back of his seat and grazed part of his flak jacket) and put a pencil size hole nearly 50mm deep into the four inch thick armor on the other side of the tank. The damage may have been done by a projectile, not a shaped charge (which uses a jet of super-hot plasma to burn a hole in armor and put a quantity of plasma and molten metal inside the tank.) No known RPG would do that kind of damage. But some Western anti-tank rockets generate a different kind of plasma jet that might create the kind of damage done. A U.S. 25mm armor piercing shell (fired from the gun mounted on the M-2 Bradley armored vehicle) uses a small penetrator, but that penetrator is of depleted uranium, which burns like a flare once it is inside its target. One major unknown is the large number of portable anti-tank weapons (especially Russian and Chinese models) that have not been tested against the M-1 tank. It's not unusual for new weapons to have unpredictable effects once they are first used in combat. Until the army releases more information, if they have any, the mystery lingers.
Posted by: Yosemite Sam || 11/03/2003 3:53:14 PM || Comments || Link || E-Mail|| [315 views] Top|| File under:
Instapundit - MORE ON CERP FUNDS IN IRAQ
Hattip to Winds of Change

from a celebrated expert:


I am a Marine Reserve Lt.Col. and was the Provincial Military Governor for Wasit Province in Iraq until early September. In fact, you blogged a story about me. (Link)

We had funds that were seized from Saddam and used them for all manner of reconstruction projects. Additionally we had US funds allocated for our discretionary use (well, there were some restrictions, I couldn't use it to benefit US personnel). It was essential to our success when I was there. We didn't lose one Marine to enemy fire after the war combat was over. As funding and the discretion to spend money where and when it is needed become bogged down in government red tape, it will create problems for the guys who are still there. No doubt. Politicians don't appreciate the needs of guys on the front lines and what we need to do to get things done. It't the small things that build in importance with immediate impact. We also got help for things we needed from folks back home. I asked a group called Spirit of America for red, white and blue soccer jerseys for local kids and adults to help build goodwill since soccer is the game there. They wrote up the story at: Link

They helped another Marine with dental supplies and they're helping Army guys there now. The main thing is that there is help from the private sector and people in the U.S. can help. You guys should know about that because it's even more important now that the seized funds we used are drying up.

I'm back home at work now but let me know if I can tell you more about this or put you in touch with the guys who helped us.

LtCol David Couvillon, USMCR

Instapundit links to a WA Po article as an example of the good works accomplished through the CRE program:Military Uses Hussein Hoard For Swift Aid
Red Tape Cut, Cash Flows to Iraqi Contracts

Instapundit encourages the blogosphere to take action.

I think the issue hinges on the coalition trying to gain UN and international apporval through transparency which would be hard to do with CRE. Here is an example article from Reuters on Thursday: U.S. Promises Transparency in Handling Iraqi Funds



Kind of ironic that the UN is demanding transpancy in a CPA program and the result is hurting Iraqi's. When I think about UN involvement in Iraq, the feelding in my head reminds me of the AFLAC commercial. I'm taking about the one where the duck staggers out of the barber shop after listening to Yogi Berra explain suplemental insurance.
Posted by: Super Hose || 11/03/2003 11:18:43 AM || Comments || Link || E-Mail|| [257 views] Top|| File under:
Iraq Neighbors meet - Fail to Grasp Roach Motel concept
Newsday EFL


Arab, Iranian and Turkish foreign ministers condemned terrorist bombings in Iraq and called on Iraqi officials to cooperate on border control Sunday after talks on the Iraqi crisis — which Baghdad's interim authority boycotted. In the ministers' final communique, read to journalists by Syrian Foreign Minister Farouk al-Sharaa, made no direct reference to cross-border infiltration.


Hell of a meeting, though. Really enjoyed talking together. Too bad about not being allowed to wet the old whistle. Ramadan and all.


Instead, the ministers expressed concern about the presence of terrorist groups in Iraq and the possibility that they might cross into their own countries.


Farouk is such a cut-up.




Don't they know that roaches check in but they don't check out.
Posted by: Super Hose || 11/03/2003 7:30:08 AM || Comments || Link || E-Mail|| [250 views] Top|| File under:
Iraq War III
Iraq War III
By WILLIAM SAFIRE

We thought we won the first Iraq war in 100 hours, but lost the peace to Saddam and his Baathist followers. We thought we won the second Iraq war decisively in one week, but Saddam's murdering class and his imported terrorists chose to run and fight from underground.

We are now six months into Iraq War III. The coalition is clearly winning on two of the three war fronts. As the team of ABC-TV and Time magazine reporters are persuasively showing this week, the people of Iraq's Shiite south and Kurdish north — 80 percent of the population of 23 million — are making substantial progress toward reconstruction and self-governance.

But the battle within the Sunni triangle around Baghdad — where Saddam's rapacious sons and secret police long victimized other Iraqis — is not yet won.

One terrorist aim is to increase suffering by driving out the U.N. and Red Cross relief workers. Another is to assassinate Iraqi leaders and police who dare to cooperate with the liberation. The key goal is to kill enough Americans to cause U.S. public opinion to lose heart. Such a retreat before federal democracy takes root would set the stage for an Iraqi civil war.


Here I want to point at the snowball effect, a little snowball can grow and cause an avalanche, that's clearly the purpose of the insurgents. It is not an avalanche yet but IMO the snowball is growing. To belittle the insurgence as a handful of imported terrorists will become the biggest US failure I am afraid.



There is no denying that the shooting down of a transport helicopter, killing 16 Americans and wounding 20, was a terrorist victory in Iraq War III. The question is: Will such casualties dishearten the U.S., embolden failuremongers and isolationists on the campaign trail, and cause Americans and our allies to cut and run?


Shooting down a military target of an occupier is called terrorism?



Although such a retreat under fire would be euphemized as an "accelerated exit strategy," consider the consequences to U.S. security of premature departure:
Set aside the loss of U.S. prestige or America's credibility in dealing with other rogue nations acquiring nuclear weapons. Iraq itself would likely split apart. Shiites in the south would resist a return of repression by Saddam's Sunnis and set up a nation under the protection of Iran. Kurds in the north, fearing the return of Saddamism, would break away into an independent Kurdistan; that would induce Turkey, worried about separatism among its own Kurds, to seize the Iraqi oil fields of Kirkuk.


Well well well mr. Safire, Turkey to seize the Iraqi oil fields, Turkey is not USA you know, but a thief sees everybody as a thief, a thief's psychology.



One result could well be a re-Saddamed Sunni triangle. Baghdad would then become the arsenal of terrorism, importer and exporter of nukes, bioweapons and missiles.


Do I recognize this song?



There is no way we can let that happen. Either we stay in Baghdad until Iraq becomes a unified democratic beacon of freedom to the Arab world — or we pull out too soon, thereby allowing terrorism to establish its main world sanctuary and its agents to come and get us.

Our dovish left will say, with Oliver Hardy, "a fine mess you've got us into" — as if we created Saddam's threat, or made our C.I.A. dance to some oily imperialist tune, or would have been better off with our head in the sand. Most Americans, I think, will move past these unending recriminations, reject defeatism and support leaders determined to win the final Iraq war.

To catch Saddam or otherwise break up the terror network, we need Iraqi informers to tip us to the plans of the attackers. We should blanket the Sunni triangle with a powerful media message: a return of Baathism would mean a bloody war with the rest of Iraq that the coalition would make certain Saddam's followers lost.

Most television sets in the triangle depend for reception on the old rabbit ears, not satellite dishes; the Iraqi Media Network we set up is now operational but runs mainly old movies and canned messages from our Paul Bremer with an Arabic translation. I'm told by programmers in the contractor handling IMN, Science Applications International, that attention-getting Arabic programs produced in the gulf states will begin this month, which should attract many new viewers.

But why not supplement Bremer on the air with our secret weapon? John Abizaid, our commanding general, speaks fluent Arabic. He should be on radio and television regularly — the live voice and face of liberation — answering questions from Iraqi reporters in their native language. If Donald Rumsfeld can deliver the message of resolve on TV here, why not Abizaid there?

We will help Iraqis win the final war against Baathist terror. Failure is not an option.


Well said William, clap clap clap




Posted by: Murat || 11/03/2003 5:03:52 AM || Comments || Link || E-Mail|| [357 views] Top|| File under:
Southeast Asia
Mecca Cola to Hold Anti-American Hate Fest
Mecca Kola International will hold international peace conference soon in Malaysia with a large number of leading personalities working for promotion of peace to attend the conference from across the world.


Conferences in Malaysia tend to be very peaceful indeed.


This was stated by

Taufiq Matlooti

, chairman Mecca Cola International in an informal talk with

Mohsin Jamil Baig

, the chief executive of Online here Sunday. He informed that the sitting Prime Minister of Malaysia, Abdullah Badawi and former prime minister, Mahatir Muhammad will preside over the conference.


Mahathir Muhamad will preside? That settles it, it will be the most peaceful conference ever.


"We have made contacts with all the noted dignitaries working for the cause of peace all over the world including Jesse Jackson and Nelson Mandela to ensure their participation in the conference", he added. They have nodded yes to attend the conference, he stated.


Jessy "shakedown" Jackson, Nelson "Michelin" Mandela; you can always count on them to hate the United States, I mean, to promote peace.


Giving further details about the conference he said that a big concert will also be organised on this occasion. All the leading singers including Yusuf Islam will perform in the concert, he disclosed.


I wonder whether the Dixie Chicks will make it.




Too bad they couldn't get Cat Stevens...
Posted by: Sorge || 11/03/2003 8:35:20 AM || Comments || Link || E-Mail|| [320 views] Top|| File under:
Syria-Lebanon
Syrian presence in Lebanon like German occupation of France?
LEBANESE MARONITE PATRIARCH NASSRALLAH SFEIR COMPARED SYRIAN PRESENCE IN LEBANON WITH GERMANY'S PRESENCE IN FRANCE DURING WWII. THE SITUATION, HE SAID, MUST BE DEALT WITH IN A FRIENDLY FASHION THROUGH COOPERATION AND MUTUAL RESPECT. (AL-SHARQ AL-AWSAT, SYRIA, 11/2/03)


Yup. Just like they did it in World War II...
Posted by: Fred Pruitt || 11/03/2003 21:08 || Comments || Link || E-Mail|| [261 views] Top|| File under:
Africa: East
Yemeni, Sudanese, Ethiopian meeting on terrorism
The foreign ministers of Yemen, Sudan and Ethiopia started in Sanaa on Saturday a meeting that will last for two days in preparation to convene the summit which will be held by the presidents of the three countries in Addis Ababa in December in order to enhance the work of the regional group to fight terrorism in the African horn, formed by the three countries in January this year.


This should be interesting...

Yemen's foreign minister Abu bakr al-Qurabi said he will discuss with his colleague, the Sudanese Mustafa Othman Ismael and the Ethiopian peer [who apparently has no name] "necessary preparations for the meeting of the presidents of the three countries in Addis Ababa in December in order to enhance this regional group." The three countries started close coordination following the summit which included in October 2002 in Sanaa the President of Yemeni, and Sudan and the Ethiopian prime minister. On the other hand, the Sudanese President Omar Hassan al-Bashir accused the leader of the southern rebels (Sudan People Liberation Army) John Garang of deception concerning certain issues which he said obstruct the finalization of a peace agreement. Al-Bashir said in an interview with the Egyptian state- owned daily al-Ahram that "Garang returned back to matters which were settled in the Mashakos agreement ( in July 2002), like talking about the foundation of a private central bank in the south and an independent currency and a defense ministry, an issue which supports separation, and we have refused and do refuse that." He added that "negotiations have achieved large strides and that despite current problems, we expect to sign the peace agreement." Al-Bashir explained that there are three issues that are still pending before signing a comprehensive peace agreement which are the sharing of resources and authority, and the situation of three areas under dispute in the country. He said that Garang says that people of these areas stood with him during previous fighting periods, and therefore, he links the fate of these areas to him. But this is not correct. These areas are part of northern Sudan, they have no links to Sudan and Arab tribes live in it."


Well, that sure settles it. Once Arab tribes have lived in it, nobody else can have it.
Posted by: Fred Pruitt || 11/03/2003 20:49 || Comments || Link || E-Mail|| [259 views] Top|| File under:
Syria-Lebanon
Arab Parliamentary Union: the Whole Arab Homeland is Syria
The 44th urgent session of the Arab Parliamentary Union Council concluded its deliberations in Syria on Sunday under the motto of "the Whole Arab Homeland is Syria."


Does that mean the whole shebang is going to collapse when we beat up Syria?

In a final statement, the Council expressed strong condemnation over the latest Israeli aggression on Syrian lands.
It stressed complete solidarity with Syria in confrontation of the US — Israeli pressures and threats expressing its appreciation over Syria's principled stances and her keen interest to achieve "just and comprehensive peace in the Middle East based on UN related resolutions and Madrid terms of reference." The Council asserted Syria's legitimate right to defend herself and protect her lands. It strongly denounced the US House of Representatives' approval on the so - called Syria Accountability Act considering this as a violation of international law and conventions. The Council urged the Arab states to stand by Syria and back her in confrontation of the Israeli aggressions and US pressures calling them to give priority to establish a deterrent balanced force that obliges the Arabs' enemies to reconsider their stances.


"You guys hop on over here and keep them from beating the snot out of us, okay?"

It condemned the "US total bias in favor Israel, its defence of Israel's aggression on Syria and giving it the political coverage to such act." The Council backed the Syrian draft resolution submitted to the UN Security Council to make the Middle East a region free of weapons of mass destruction. The Council expressed concern over Israel's continuation of violating Lebanon's water and airspaces.


Sounds like the Council did everything but powder Syria's behind...
Posted by: Fred Pruitt || 11/03/2003 20:44 || Comments || Link || E-Mail|| [335 views] Top|| File under:
Iran
Sons, Aides of Top Iran Cleric Arrested
AP from Newsday EFL


Grand Ayatollah Hossein Ali Montazeri's sons, Ahmad and Saeed Montazeri, plus his aides, Reza Ziaei and Gholamreza Hojjati, were taken into custody by plainclothes security agents in Qom, a holy city 80 miles southwest of Tehran, Zahra Rabbani, Ahmad's wife, told The Associated Press. Rabbani said Iranian authorities gave no reason for the arrests, but the move came after she had decided to turn a building next to her home into a seminary school for the elder Montazeri to teach in.


What could be wrong with teaching?


Security agents have closed the building, which is where Monday's arrests occurred. Montazeri, 81, resumed teaching in September after spending five years under house arrest in Qom for telling students that Iran's supreme leader, Ayatollah Ali Khamenei, was incompetent to issue religious rulings.


Ah, a rather controversial curriculum.


Montazeri had also accused ruling hard-line clerics of monopolizing power and ignoring the democratic demands of ordinary Iranians.


Must have been on a roll that day.


Khamenei denounced him as a traitor and the mosque where he made the speech was closed.


So much for civil debate of the issues.


Following Iran's 1979 Islamic Revolution, Montazeri had been the designated successor of Ayatollah Ruhollah Khomeini. That was until he fell out with Khomeini shortly before his 1989 death after complaining about powers wielded by unelected clerics.


Didn't learn his lesson. Stays on message, though.


Criticizing Khamenei is considered taboo in Iran and critics are subject to punishment.


At least he wasn't walking on the beach holding hands with his wife. The get out the baseball bats for that type of thing.


But in recent months, reformers have become bolder and directly criticized Khamenei and the unelected bodies he controls. On Monday, Mojtaba Lotfi, a close aide to the grand ayatollah, said the mosque Montazeri preached at in Qom has remained closed since he was first placed under house arrest. "They (hard-liners) believe the mosque where Khamenei was criticized in should never open again," he said. "It is apparently a symbolic decision to tell everyone that Khamenei should not be criticized."


I don't know how Allah will feel about closing a place of worship for that type of reason. I'm thinking he might not buy in to the whole temporal politics reasoning. Who am I to say, though? Being the infidel and all.




I wonder, when they sow those places with salt, do they use rock salt? Or is it regular table salt?

Lotfi said Montazeri condemned the arrest of his sons and aides. He did not elaborate.
In his first public speech in six years following the lifting of the house arrest order in September, Montazeri denounced Iran's theocratic establishment as undemocratic and urged it to allow the country's young people to choose their future.


This guy just doesn't give up. You got to respect that.


Montazeri, who is in poor health, is one of a few grand ayatollahs, the most senior theologians of the Shiite Muslim faith. He enjoys huge followings in Qom and Isfahan, his birthplace. Notice how they didn't want to have him die in custody. Would have been a little more controversial than having his sons succumb to simultaneous blunt force traumas to the head strokes.



In my mind I think I can pretend that this guy is a moderate. Just nobody ask him for his views on Israel.
Posted by: Super Hose || 11/03/2003 1:56:42 PM || Comments || Link || E-Mail|| [256 views] Top|| File under:
In stark contrast to fate of Canadian Journalist -Two Iranian Filmmakers Freed in Iraq
EFL Ap from Newsday


Two Iranian filmmakers returned home Monday after being held for four months by U.S.-led coalition forces in neighboring Iraq on suspicion of spying. Saeed Aboutaleb and Soheil Karimi, who work for Iran's state-run television station, were detained by U.S. troops on July 1 in the southeastern Iraqi city of al-Kut when they were spotted filming a U.S. military base.


That will get you a trip to the cooler in the war zone.


They were released Monday from a prison in British-controlled southern Iraq where they have been held, Iran's official Islamic Republic News Agency said. The arrests were met with anger in Iran, where officials complained to the Swiss ambassador to Tehran, who looks after U.S. interests in Iran, and warned Britain that its ties with Tehran would suffer if London did not help release them.


We'll huff and we'll puff and we'll shut of rug exports.


A British Foreign Office spokesman said Monday that coalition authorities in Iraq were pleased that the Iranian men have been freed. "It was unfortunate that these two intelligence operatives journalists were caught up in the stringent security regime currently in place in Iraq," the unidentified spokesman said in a statement released by the British government. Washington broke diplomatic relations with Iran after militant students seized the U.S. Embassy in Tehran in 1979 and held 52 American hostages for 444 days.


Seems like we still can hold 51 people for 444 days before we are even.
Posted by: Super Hose || 11/03/2003 1:41:00 PM || Comments || Link || E-Mail|| [266 views] Top|| File under:
Africa: Southern
BBC: Mugabe poll challenge in court
EFL




You hear quite a few shrill voices defending Hugo Chavez in Venezuala, but not even Mugabe's regime is treated like a toxic waste spill. I can't figure out whether he is on thin ice or whether everone just figures that African regimes are messed up by definition.


Packed High Court in Zimbabwe has begun hearing an opposition appeal against the victory of Robert Mugabe in last year's presidential election. Movement for Democratic Change leader Morgan Tsvangirai says the result - in which he came second - was rigged. The government denies foul play, saying the results reflected the will of the people - nah nobody will buy that vote. A BBC correspondent says the opposition have little chance of forcing an early election even if the appeal is upheld but the issue is stoking tension. Mr Mugabe's Zanu-PF party refuses to hold talks with the MDC over Zimbabwe's economic crisis unless it recognises his election victory.


Deadlocked in economic chicken as the ice gets thinner.


"The elections were stifled at best because the president, one of the contenders, became the rule maker," lawyer Jeremy Gauntlet said in his preliminary statement to the court. Mr Gauntlet is a high-profile South African lawyer, who has previously represented Nelson Mandela.


Odd choice - wonder how Winnie and Nelson feel about Bob.
Posted by: Super Hose || 11/03/2003 12:33:59 PM || Comments || Link || E-Mail|| [252 views] Top|| File under:
Middle East
Paleos seethe, whine
JPost; reg reqd. Hat tip LGF.


Palestinians on Sunday marked the 86th anniversary of the Balfour Declaration by demanding an apology from Britain for promising "the establishment in Palestine of a national home for the Jewish people." Palestinians throughout the West Bank and Gaza Strip marched in the streets jumped up and down, made faces and held rallies to condemn the role Britain played in the establishment of Israel.


"Haman! Haman!"


For decades the Palestinians and the Arab world have been marking the "notorious" anniversary of the Balfour Declaration — a reference to foreign secretary Arthur Balfour's support in 1917 for a "national home" for the Jews in Palestine — by protests and rioting rallies.


And they're peeved that Hitler was foiled; never mind that they'd have been next.


Statements issued by different Palestinian factions, organizations, and officials demanded an apology from Britain, saying it is morally and legally responsible for the creation of Israel. The Palestinian Council for Defending Refugees Rights said Britain must apologize for the injustice done to the Palestinians as a result of the creation of a Jewish state in Palestine. "We hold Britain responsible, morally and legally, for the injustice done to the Palestinian cause," the council said.


"Jews breathe. That's unfair."




Google's never heard of the Palestinian Council for Defending Refugees' Rights. They must be one of the biggies...

"Britain is responsible for disarming our people prior to the establishment of the State of Israel, thus depriving our people of their right to self-determination and independence. Therefore, we are demanding that Britain apologize for what happened in Palestine."


"And then round up the Jews for extermination, dammit!"


Youssef al-Kazzaz, the director of the Voice of Palestine, the Palestinian Authority's official radio station, also demanded an apology from Britain for the "criminal" Balfour Declaration. "Britain alone bears the responsibility for the ill-reputed Balfour Declaration," he said. "Britain alone should therefore make an official apology to the Palestinians for what this declaration caused, including occupation, displacement, killings, and settlements. That decision gave Israel a free hand to carry out its known policies in Palestine."


"Democracy, prosperity, and freedom suck."


Kazzaz called on Palestinians and Arabs living in Britain to form special committees to put pressure on the British government to issue a similar declaration acknowledging the Palestinians' right to establish their own state. "Otherwise, the Palestinian people in their homeland and elsewhere would continue to hold Britain responsible for this crime in favor of Israel," he said.


How is it crime? Oh yeah I forgot the Sharia motto: Freedom is slavery.


The Arab Liberation Front, a breakaway group from the PLO, and the Popular Front for the Liberation of Palestine issued statements in Gaza City saying that Britain bears the historic responsibility for the creation of Israel. Hamas also issued a statement demanding an apology from Britain, saying it is morally and legally responsible for the suffering of the Palestinians.


Uh-huh. Yeah sure.
Posted by: Atrus || 11/03/2003 12:27:22 PM || Comments || Link || E-Mail|| [252 views] Top|| File under:
Home Front
Sen Bob Graham : "note to self - announce retirement"
EFL - FU


Florida Sen. Bob Graham will not seek re-election to a fourth term in the U.S. Senate and will announce his retirement Monday, sources confirmed to Fox News. Graham, who ended his bid for the Democratic nomination for president last month, will make his announcement at noon at Lincoln High School in Tallahassee, Fla. The senator is at the school for a "work day," in which he is working with construction workers on a new school roof and athletic track. A source close to Graham told The Associated Press that there were other things he wanted to do, but has pledged to help the Democratic Party keep the Senate seat. Graham, a former two-term governor, is considered one of the most popular politicians in Florida, where he has served in the Senate since 1987.


"Yep. He's a flake, but he's our flake..."

Five Democrats — former state Education Commissioner

Betty Castor

, U.S. Reps. Allen Boyd, Peter Deutsch and Alcee Hastings, and Miami-Dade Mayor Alex Penelas — declared for the Senate seat but vowed not to challenge Graham.


Alcee — wasn't he convicted of a crime/removed from judicial office once? nice


The field of Republicans seeking Graham's seat include state House Speaker Johnnie Byrd, legal activist Larry Klayman, former U.S. Rep. Bill McCollum and state Sen. Dan Webster of the Orlando area. While the state GOP said his presidential campaign might make him vulnerable, analysts considered Graham to be a strong candidate for re-election. Graham faced pressure from fellow Democrats to run again. Republicans hold a 51-48 majority in the current Senate, with one Democratic-leaning independent. Three Democrats have announced plans to retire rather than seek re-election: Sens. Zell Miller of Georgia, John Edwards of North Carolina and Ernest "Fritz" Hollings of South Carolina.


I used to disagree with, but still respect Graham, but in the last year+ he's become increasingly unhinged in his public statements and accusations in trying to appeal to the Dem primary voters. He won't be missed nearly as much as Zell Miller
Posted by: Frank G || 11/03/2003 11:51:52 AM || Comments || Link || E-Mail|| [262 views] Top|| File under:
Middle East
UNESCO official: Killing in the name of Islam is un-Islamic
JPost Reg req'd EFL - she won't last long speaking such blasphemy


Men and women who carry out suicide bombing attacks allegedly in the name of Islam are not real Muslims, Aicha Bah-Diallo, UNESCO Assistant Deputy Director General for Education told The Jerusalem Post on Monday.


Of course they're not. They're wahhabis...

"You cannot understand it because she (in the case of a woman suicide bomber) did not do it as a Muslim, because in Islam you cannot kill," said Bah-Diallo, from Guinea in West Africa and herself a Muslim.


That sure isn't in the Koran...

"Life has been given by God, so how can someone take it away — their own life and that of others? . . . That's why I'm saying, she did not do it as a Muslim," said Bah-Diallo, when asked about the suicide attack by a Palestinian woman at Haifa's Maxim restaurant a month ago in which 21 people were killed. "In the origins of Islam, there is no violence. Mohammad the prophet said he built his mosque for God and all the monotheists could come and pray in his mosque, and he was the one who was protecting all monotheist believers.


Except that only Muslims are considered monotheists. And only some Muslims, at that...

"If you don't believe in Adam, Abraham and Jesus Christ, you are not a Muslim. People should know that . . . The Koran is built on tolerance."


WTF? It is?


Bah-Diallo is among dozens of top-ranking women from nearly 40 countries taking part in a week-long interational symposium on "Women's Voice in Conflict Resolution and Peace-Building" at the Golda Meir Mount Carmel International Training Center in Haifa. The event, which officially opened on Sunday, is being sponsored by MASHAV, the Foreign Ministry's Center for International Cooperation, in conjunction with Soroptimist International of Israel. Bah-Diallo stressed the need to give women a more leading role in trying to develop dialog between Israelis and Palestinians and promoting education on both sides that places more emphasis on common factors and less on differences. "I really believe that women have to be part of peace-building. We are more numerous than men and we have many roles to play. We are mothers, we are sisters, we are citizens and we have more feeling towards peace than men," she said in a special interview with the "Post." "I have seen many women, Palestinians and Israelis, who are trying to bring people together and talk to each other. You cannot kill somebody you have been talking to and working with.


Oh, sure you can. It's done all the time...

"It is so importannt to go back to dialog — to sit around the table and — talk to each other, get to know each other and get to see what unites you and build on that and minimize what divides you.


What happens is that you sit around passing gas and drinking tea, talk to each other, get to know each other, discover you really don't like each other, and then have at it with cudgels. From there things go downhill and people are exploding in every direction. Myself, I prefer to remain stand-offish.

"This dialog is very important, but I don't see women around the (negotiating) table. . . Most of the time it is men. . . Maybe when we will have more women around the table for dialog it will be better."


And maybe when we grow out of this multicultural we-can-all-get-along claptrap we'll live in an adult world...

Bah-Diallo is a firm believer that peace and resolving conflict begins at home and that it is important teach children the concept of learning to live together and how to accept differences from a very early age.


Those kind of ideas will get a Fatwa on ya faster than you can say: "Religion of Peace™"
Posted by: Frank G || 11/03/2003 11:26:18 AM || Comments || Link || E-Mail|| [267 views] Top|| File under:
Premature boom
FOLLOWUP to the previous story. Adds detail...


al-Reuters. Watch for spin. Edited for Digression


A Palestinian teenage suicide bomber blew up near Israeli forces in the West Bank on Monday, killing no one but himself, hours after the militant group Hamas ruled out ceasing all attacks on Israelis under any future truce deal.


Finally coming clean, in other words


Israeli Defense Minister Shaul Mofaz said security forces, acting on information about a planned suicide bombing inside Israel, raided the village of Azoun near the town of Qalqilya. "The suicide bomber blew himself up next to an armored army vehicle and we have one slightly wounded soldier," Mofaz said in broadcast remarks.


"And who's gonna clean that mess off the track?"

Relatives identified the Palestinian as

Sabi Abu Saoud

, 17, from the West Bank city of Nablus and said he was a member of the al-Aqsa Martyrs Brigades, linked to the Fatah movement.


All of 17 years old? Did his Mom and Dad have to sign a permission slip for him to join up?

Earlier on Monday, Hamas chief spokesman Abdel Aziz al-Rantissi set out his conditions ahead of a possible dialogue with Palestinian Prime Minister Ahmed Qurei on reining in violence threatening a U.S.-backed "road map" to peace.


A road map that didn't take all the pitfalls into account.


Rantissi said the radical Islamic group could discuss halting its suicide bombings inside Israel, while still targeting soldiers and Jewish settlers on occupied land in the West Bank and Gaza Strip.


Excuse me? How can you be occupiers in your own land?


Such a condition would be unacceptable to Israel, which regards attacks on settlers and soldiers as terrorism.


For the same reason we regard the sun to be a star.


"The issue that will be possible to be addressed (with the Palestinian Authority) is continuing the resistance to the occupation while avoiding civilian casualties," Rantissi told Reuters at a Gaza Strip safe house.


just before his lips fell off




Personally, I think he's possessed by demons and djinns and efrits and possibly a calliope...

"But if the enemy (Israel) does not accept, then resistance will continue comprehensively," he said.


"But we'd do that whatever."


Hamas, sworn to the destruction of the Jewish state, does not regard the 250,000 settlers living on land Israel occupied in the 1967 Middle East war as non-combatants. International human rights groups consider the settlers to be civilians.


For the same reason we consider the Earth to be a planet.
Posted by: Atrus || 11/03/2003 10:40:53 AM || Comments || Link || E-Mail|| [287 views] Top|| File under:
Suicide bomber attacks West Bank
A Palestinian suicide bomber has blown humself up near Israel forces in the West Bank, injuring a soldier. The attack happened just hours after the Islamic group Hamas ruled out putting an end to attacks on Israelis under any peace deal that might be negotiated.


signed their death warrant, did they?


The bomber blew himself up next to an army vehicle after troops raided the village of Azoun following a tip off about a planned attack on Israel.


tips can be called in on 1-800-dontblowmyhouseup


The man is believed to have been a dismembered member of the al-Aqsa Martyrs Brigade, the armed wing of Mr Arafat's Fatah movement.
Posted by: Frank G || 11/03/2003 8:39:40 AM || Comments || Link || E-Mail|| [257 views] Top|| File under:
Iran
Iran: Taliban & Al Q are the illegitimate children of USA
From CNN... EFL and Fair Use
Iran rules out terror extraditions
Wednesday, October 29, 2003 Posted: 1330 GMT
PARIS, France (CNN) -- Iran will refuse requests to extradite captured al Qaeda members to the United States, instead trying them under Iranian law, a top official has said. Seyed Mohammad Sadegh Kharazi, Iran's ambassador to France, also said Tuesday there were "links between al Qaeda and the military elements of the Baath party," the party once run by deposed Iraqi leader Saddam Hussein. He described al Qaeda and the Taliban as "essentially the illegitimate children" of the United States.


Oh yeah. I see the connection, now. Thx.


U.S. officials blame recent attacks in Iraq on Baath party remnants, members of terrorist groups, and other insurgents. The United States has called on Iran to send al Qaeda members within its borders to the United States, because of the terrorist attacks the group has launched against the U.S. and its interests overseas.


We'd like to sit down, pull out the samovar, and whip up a little tea. That's how these things are done, y'know.


Kharazi said his country will instead try al Qaeda members "under Iranian law because they have committed crimes on our territory. We have from the very beginning been totally opposed to al Qaeda and, besides, al Qaeda has been completely opposed to us," Kharazi told reporters at the Center for Foreign Press.
I think Kharazi needs to talk to the other Iranian Govt - the one that actually runs things... He appears to be confused. Perhaps it's from being posted in Phrawnce.
"It has to be said that the Taliban and al Qaeda are essentially the illegitimate children of the U.S.A. It is the Americans who are responsible for bringing these movements into being."


Right. Ignore the timeline. We asked for it - in advance. Just post-date that fatwa.


...More...
Watch the Black Hats invent reality and logic. It's a marvel, but not unique - a very similar process is occurring right here at home. Our own Local Looney Land is well advanced in constructing their own noir reality and logic. See? Over there, just to the Left of Trotsky.
Posted by: .com || 11/03/2003 8:20:20 AM || Comments || Link || E-Mail|| [269 views] Top|| File under:
Syria-Lebanon
Syria warns Israel of possible action by militant Homeowners Associations
CAIRO, Egypt -- Ordinary Syrians might attack Israeli settlements in the occupied Golan Heights in retaliation for last month's Israeli air raid on a purported militant training camp near Damascus, Syrian officials warned.


If your security post gets egged or TP'd don't say we didn't warn you.


Syrian Foreign Minister Farouq al-Sharaa said the response may come against Jewish settlements on the Golan, the strategic plateau which Israel seized from Syria in 1967.


Take this as a veiled threat - the way it was intended.




This is veiled? Oh, how subtle.

Syria has "many cards that we have not played.


(we have Go Fish and the Crazy Eights and the Old Maid and the ...)


Don't forget there are many Israeli settlements in the Golan. I am not exaggerating, but I am describing things as they might happen," al-Sharaa also a noted Syrian astrologist said in an interview published last week in Britain's Sunday Telegraph. Information Minister Ahmed al-Hassan expanded on al-Sharaa's comments on Sunday, saying the government may not be able to prevent Syrian citizens from retaliating on their own. "A group of people might shell these settlements," al-Hassan quoted al-Sharaa as saying in the Telegraph interview. He did not elaborate.


In Fort Wayne the neighborhoods band together to contract snow and trash removal. In Syria they buy mortars - unless the Golan Best Buy provides rental service.


"The Syrian people, after being provoked by the Israeli attack on its territory, are asking the government to retaliate," al-Sharaa said, according to al-Hassan.


We have been flooded with petitions.


"It is difficult to restrain the people's reactions, especially as there are Israeli settlements in the Golan within a short distance of Syrian territory.
Posted by: Super Hose || 11/03/2003 7:47:35 AM || Comments || Link || E-Mail|| [325 views] Top|| File under:
Middle East
America must be Fought in Iraq - Israel Must be Destroyed
The author of this unhinged diatribe is Dr. Hisham Al-Bustani, a Jordanian columnist, dentist and "human rights activist."


I don't think I'd want him drilling my teeth...

The two burning tasks of the Arab world today are the total destruction of Israel and the fight against the US in Iraq, according to the official Palestinian Authority [PA] daily, Al Hayat Al Jadida. The call for Israel's destruction, a basic and widespread Arab view, was to have been rejected by the PA after the Oslo Accords, yet it continues to be promoted in the tightly controlled PA media. It should be noted that the refusal to recognize Israel's existence is expressed in the article by the rejection of the name Israel, as well, as references to Israel are placed in quotation marks as follows - "Israel" - implying - "so called Israel".

The article depicts Israel and the US as parallel and prime enemies of the Arab world and this is consistent with the opinions of the general Palestinian population according to the poll PMW released last week in Washington. That poll found that 87% of Palestinians thought either the US or Israel "is the single greatest threat to world peace". [51% answered Israel, 36% answered the US]. The article's call to fight Americans in Iraq is likewise consistent with PA opinions as the poll found that 42% of the Palestinians support the Iraqi attacks on Americans and 74% of Palestinians supported Saddam Hussein in the war.

The following is from the article in the PA daily:
"During these moments in history it is extremely important to adopt a direct and decisive position regarding imperialism, and especially regarding the Zionist entity. There is no option but resistance to imperialism... There is a need to crystallize a position regarding the imperialist-Zionist project in the Arab region. The resistance - that is meant to bring the expulsion of the American occupation in Iraq - should be supported by all means. The same applies to the struggle against the Zionist entity until the Zionist project is defeated, its entity is eliminated, and a free and Arab Palestine is established as a first step towards uniting the Arab homeland and striving towards independent development and socialism. There are no other fundamental solutions to the Arab problem, but this one...

The two state solution, a binational state, or even one democratic state outside the Arab dimension, will not be capable of getting rid of the contrast between the Arab masses and the Zionist-imperialist project in the Arab region ...

[There is] another issue, that the world movement should decide and take a standpoint: There are no "progressive Israelis". Every person, who is part of the Zionist-imperialist project, even if he is "opposed" to Zionist policy, is part of the structure of "Israel" ... A person cannot be simultaneously both progressive and part of the Zionist entity - Zionist project...

...Israel is an illegitimate state. This definition applies to organizations and individuals that represent [Israel] or recognize it. Therefore, in order to emphasize this illegitimacy, all ties with the "Israelis" should be canceled, and in other words: normalization with Zionists should be opposed on a world level, not only in the Arab homeland...

...There is no option other than the elimination of the imperialist-Zionist project... The meaning of resisting Israel is resisting Globalization, and vice versa..."
[Op. Ed. by Dr. Hisham Al-Bustani, a Jordanian columnist, in Al-Hayat Al-Jadida, official PA daily, Oct. 25, 2003]
Posted by: tipper. || 11/03/2003 4:07:38 AM || Comments || Link || E-Mail|| [277 views] Top|| File under:
Africa: East
Burundi Peace Agreement Is Signed
Burundi's president and main rebel leader signed a peace agreement Sunday, but efforts to end the decade-long civil war were threatened by renewed fighting between Tutsi-dominated government troops and other Hutu rebels.


Heck of a rebel leader, signs the peace agreement and his boys keep fighting. Must be taking lessons from Arafish.


Peter Nkurunziza, leader of the rebel Forces for the Defense of Democracy, said Sunday the deal with President Domitien Ndayizeye could lead to a cease-fire with all rebel groups in Burundi. At least one other group has resisted any agreement with the government and skirmishes continue. ``We look forward very much to work with our brothers who were our enemies yesterday and will be our enemies tomorrow,'' Nkurunziza was quoted as saying by the South African Press Association. ``I hope the agreement signed today will be implemented in the very, very near future so we shall indeed be one.'' His FDD is the largest Hutu rebel group fighting the army.

South African Deputy President Jacob Zuma, who helped broker the deal, said the agreement signaled an end to the conflict in this central African nation. ``I believe with this agreement Burundi's problems are over,'' Zuma said. ``This is an agreement you can defend, own and implement.'' The agreement allows Nkurunziza's rebels to be included in the military and form a political party. Both government and rebel fighters will be granted temporary immunity from prosecution. Fighting flared up last week as the Hutu-dominated National Liberation Force clashed with the Tutsi-dominated army. Thousands fled their homes outside the capital, Bujumbura.


Last-minute grab?


The National Liberation Force is the only group that has refused to negotiate with Burundi's transitional government. Two smaller rebel factions signed cease-fires in October 2002. Ndayizeye, a Hutu, heads a transitional government that took office in November 2001. His predecessor was a Tutsi. Tutsis are in the minority in Burundi, but have effectively controlled the country for all but a few months since it achieved independence in 1962.


Let's have a nice round of applause for the Belgians for this arrangement!
Posted by: Steve White || 11/03/2003 1:10:55 AM || Comments || Link || E-Mail|| [258 views] Top|| File under:
Middle East
Arafat Willing to Enter Peace Talks
Things must not be going will in Ramallah. EFL.


Following an Israeli offer, Palestinian leader

Yasser Arafat

said Sunday he is ready for peace talks, while about 6,000 Palestinians returned to jobs in Israel for the first time in a month. In an abrupt turnaround last week, Israeli Prime Minister

Ariel Sharon

said contacts were already underway with Palestinian officials, adding, ``We are ready to enter negotiations at any time.'' Sharon had previously conditioned talks on a crackdown on violent Palestinian groups responsible for attacks on Israelis.


Hmmm, wonder what happened in Jerusalem?


Asked about Sharon's remarks, Arafat told reporters he would accept an offer for talks. ``There is no official communication, but we are ready while we find more splodydopes,'' he said after meeting a delegation of Greek lawmakers at his smelly, rotted out headquarters in the West Bank town of Ramallah. Talks on the U.S.-backed and clinically dead ``road map'' peace plan have been stalled for weeks because of Palestinian bombing attacks and Israeli defensive military operations, along with the Palestinians' unwillingness inability to form a sham stable government. Arafat has often said he is ready to talk peace, but Israel and the United States are boycotting him, charging that he is completely tainted by terrorism. They insist on dealing with a mouthpiece an empowered prime minister.


Don't see this going anywhere.


On Sunday, Arafat formally asked Palestinian Prime Minister Ahmed Qurei to form a government, and Qurei said he accepted. Palestinian officials said they hoped the work could be completed in a few days. Qurei has been serving as the head of an emergency 30-day Cabinet. He could not agree with the veteran Palestinian leader over who should be the new interior minister in charge of the armed forces. The one-month decree runs out Tuesday. Qurei said Sunday he hopes to put together a government that is ``acceptable to Yassir everyone,'' but Palestinian officials said the dispute with Arafat over interior minister has not been resolved.


And won't be.


Reflecting a relative downturn in violence in recent weeks, the Israelis announced on Sunday that they would permit about 15,000 Palestinians to enter the country for work. A military announcement referred to "outside pressure" ``confidence-building measures'' decided by the government. Before dawn, about 6,200 workers over the age of 35 crowded the Erez crossing point from Gaza, submitted to strict security checks and went to jobs in Israel. The permits arrived at the beginning of the second week of the Muslim holy month of Ramadan. ``It is a miracle from God because I was running out of money due to the holy month of Ramadan and I was thinking how I would manage to feed my children in this very bad economic situation,'' said

Mohammed Salman

, a 42-year-old construction worker who has seven children.


Construction, eh? Don't think I'd turn my back on him while he has a hammer in his hands.


However, Salman was unhappy with the security checks, which make a trip from his home in the Jebaliya refugee camp to Tel Aviv last several hours instead of less than an hour.


And why would that be?


Strict closures were placed on Palestinians in the West Bank and Gaza before the Jewish New Year holiday in September because of increased concerns about attacks. The restrictions, which had been extended through a series of Jewish holidays — and the Oct. 4 suicide bombing at a that killed 21 — prevented nearly 3 million Palestinians from leaving their communities. Many Palestinian farmers could not reach their fields, badly damaging the annual olive harvest.


Not that anyone would notice.
Posted by: Steve White || 11/03/2003 1:06:12 AM || Comments || Link || E-Mail|| [255 views] Top|| File under:
Iran
Iran sez they don't need no trouble with the IAEA
Fred, you do the honors.


Iran's top leader has warned that Tehran will end cooperation with the UN nuclear agency if it makes excessive demands that undermine the country's nuclear program. Although Iran agreed last month to allow unfettered inspections of its nuclear facilities, hard-liners have pressured the government not to make further concessions. "If parties to the talks with us or centers of global power come up with excessive demands and we feel that our interests and values are harmed, we won't hesitate to end this trend (of cooperation)," Ayatollah Ali Khamenei said. "Peaceful nuclear technology is our legitimate right and no country and no organization can deprive us of this right, including the right for production of our own nuclear fuel," Khamenei told a large group of Iran's military brass and government officials after hosting a fast-breaking party. His comments were broadcast by state-run television.

Iran pledged last month to suspend uranium enrichment and sign an additional protocol to the Nuclear Nonproliferation Treaty allowing unfettered inspections of its nuclear facilities by the International Atomic Energy Agency. Iran also handed over to the IAEA a dossier on its nuclear programs, effectively meeting an October 31 deadline to prove its nuclear program is peaceful. IAEA Director General Mohamed ElBaradei told CNN on Sunday that the agency was in the process of verifying the declaration and said they were making "good and steady progress" with Iran. If the IAEA decides Iran has not proven its peaceful nuclear intentions, it could refer Iran to the U.N. Security Council, which could impose sanctions.

For now, international pressure on Iran has eased, with focus shifting from Friday's deadline to a November 20 IAEA board of governors meeting. But the Iranian government has faced growing hard-line pressure not to make further compromises. On Friday thousands of hard-liners rallied in several cities against the government's decision to cooperate with the IAEA, warning that a signature for the additional protocol will prompt nationwide street protests. The United States accuses Iran of pursuing nuclear weapons and has pressed for the IAEA to declare Iran in violation of the Nuclear Nonproliferation Treaty. Washington, though, does not believe Iran has yet made nuclear weapons, citing a lack of fissile material — either enriched uranium or plutonium. Iranian officials say nuclear weapons have no place in their defense strategy.

"What happened (Iran's decision to cooperate) was correct and a policy to foil the conspiracy hatched by the U.S. and the Zionists," Khamenei said. Khamenei, who has the final say on all state matters, said he will, however, intervene to stop the Iranian government from making decisions he may consider as inappropriate. "So far, nothing has been done against our principles. Wherever I feel that a step has been taken against the directions and goals of the establishment, I will stop it," he said. Khamenei said Iran will not back down on seeking nuclear technology for peaceful purposes and vowed the country will finally produce fuel for its future nuclear reactors. Iran has said its decision to suspend uranium enrichment will be temporary and Iran will not give up its goal to develop a complete nuclear fuel cycle, from mining its own uranium to enriching the ore, without having to rely on any other country.
Posted by: Dan Darling || 11/03/2003 12:35:10 AM || Comments || Link || E-Mail|| [262 views] Top|| File under:
Caucasus
Somebody tried to whack Shevardnadze ...
Maybe they can hire the crack folks at the Belgrade PD to locate the culprits ...


Security forces in the former Soviet republic of Georgia said Sunday they had found a cache of weapons which was to have been used in an attack on President Eduard Shevardnadze.


Did they have "Made in Russia" stamped on them?


The announcement came the same day as a parliamentary election which has left tensions running high between opposition parties and the authorities. Shevardnadze, 75, has survived two near-miss assasination attempts during his ten-year tenure as Georgia's leader.
Pity they didn't succeed, otherwise the Georgians would be minus one dictator and Ruslan Gelayev would be looking for new housing ...
"According to our information, it was intended for detonation near the cortege of the president in order to sow instability in society," he said.


The jihadis in the Pankisi Gorge, meanwhile, are doing that quite alright on their own.


In one of the assassination bids on Shevardnadze, his armoured limousine was hit by anti-tank grenades. Observers said the election was set to deliver a stern rebuke to Shevardnadze, blamed by many voters for a decade of poverty and corruption.


Kind of the same way that Rooters "blames" al-Qaeda for 9/11.
Posted by: Dan Darling || 11/03/2003 12:30:57 AM || Comments || Link || E-Mail|| [257 views] Top|| File under:
Who's in the News
42
[untagged]
Bookmark
E-Mail Me
The Classics
The O Club
Rantburg Store
The Bloids
The Never-ending Story
Thugburg
RSS Links
Gulf War I
The Way We Were
Bio
Merry-Go-Blog
Hair Through the Ages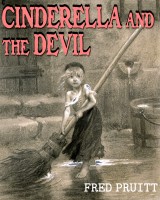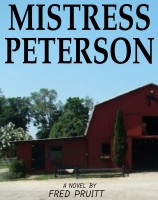 On Sale now!


A multi-volume chronology and reference guide set detailing three years of the Mexican Drug War between 2010 and 2012.

Rantburg.com and borderlandbeat.com correspondent and author Chris Covert presents his first non-fiction work detailing the drug and gang related violence in Mexico.

Chris gives us Mexican press dispatches of drug and gang war violence over three years, presented in a multi volume set intended to chronicle the death, violence and mayhem which has dominated Mexico for six years.
Click here for more information


Meet the Mods
In no particular order...


Steve White
Seafarious
Pappy
lotp
Scooter McGruder
john frum
tu3031
badanov
sherry
ryuge
GolfBravoUSMC
Bright Pebbles
trailing wife
Gloria
Fred
Besoeker
Glenmore
Frank G
3dc
Skidmark
Alaska Paul



Better than the average link...



Rantburg was assembled from recycled algorithms in the United States of America. No trees were destroyed in the production of this weblog. We did hurt some, though. Sorry.
54.226.73.255