Afghanistan
Two policemen, one insurgent killed in southern Afghanistan
KABUL - Taleban militants ambushed a patrolling police vehicle in southern Afghanistan on Monday, killing two policemen and losing one of their own fighters, an official and the group said. Four rebels were also wounded in the fighting in Shajoy district of insurgency-hit Zabul province, provincial police chief Mohammad Nabi Mullahkhil said. "We lost two policemen in this morning's fighting. We killed one Taleban too," he told AFP.

A purported spokesman for the Taleban, Yousuf Ahmadi, said the movement had carried out the attack and admitted one of its fighters was killed. "We ambushed the police. We killed several of them but we lost one fighter," he said, denying that four rebels were wounded.

In another attack Monday two small bombs exploded in the centre of the eastern city of Jalalabad near the border with Pakistan. The blasts caused no damage or casualties, officials said, pinning them on the "enemies of Afghanistan", a term understood to mean the Taleban and their Islamic allies.
Posted by: Steve || 05/08/2006 08:40 || Comments || Link || E-Mail|| [232 views] Top|| File under:
Taliban looking for deadlier weapons
Frustrated by their inability to punch through the reinforced plating on Canadian fighting vehicles, the Taliban are scouring the black market for bigger and better weapons to take on Canadian armour, coalition and Afghan security sources say. Being able to destroy even one light armoured vehicle — a Bison armoured troop carrier or Coyote reconnaissance vehicle — would be a significant moral victory in the eyes of insurgents, a senior coalition source told The Canadian Press.

"They want to take out one really bad," said the source, who spoke on the condition of anonymity. "To them it would be a huge victory because they haven't be able to do that to this point."

A handful of LAV-IIIs have been attacked with rocket propelled grenades and roadside bombs, suffering relatively minor damage such as blown tires. But none has been seriously disabled with a major loss of life. Four Canadian soldiers did died recently in an insurgent attack, but they were travelling in a relatively lightly armed Mercedes G-Wagon. There also have been no direct attacks Canada's forward operating bases in the Sangin district of Helmand province and the Shah Wali Kot district of Kandahar province — a peaceful interlude coalition commanders attributed to the presence of armoured vehicles.

"The reason they haven't tried to attack our (forward operating bases) is because of the presence of the LAVs," said one combat officer.

The anti-armour weapon of choice among the Taliban and Al Qaeda is the RPG-7, which can be fired by an individual fighter. Insurgents are apparently looking for shoulder-launched weapons similar to the German Armbrust and possibly armed with some kind of supercalibre warhead, said an Afghan security source. Ideally, the Taliban would like to lay their hands on a jeep-mounted AT-1 Snapper, a Soviet-built system that was part of the Taliban's arsenal prior to the 2001 U.S.-led invasion that drove them from power. It's unclear how many of those systems, exported to the Middle East during the Cold War, are still available. In addition, the hunt is on for additional anti-tank mines, which have the dual benefit for the insurgents of being easily rewired into lethal improvised explosive devices.

In an interview with The Canadian Press, the commander of coalition forces in southern Afghanistan said the Taliban were ``looking for ways to kill us."
But Brig.-Gen David Fraser declined to discuss the specifics of the threat, which coalition counterintelligence officers are working to mitigate.
"We just don't sit around and wait for them to kill coalition forces," said Fraser, who is also the multinational brigade commander in the south. "We're always changing and adapting and staying ahead. We can counter anything the Taliban can throw at us right now."

Prior to deploying Canadians to southern Afghanistan, Ottawa spent $34 million adding reinforced plating to almost all of its thin-skinned vehicles operating in Kandahar. "The Taliban are frustrated right now," said Fraser. "They're frustrated because they can't kill. Having said that, I can't reduce the risk to zero. We've had casualties and we are prepared for casualties."

In the craggy mountain passes and mud-walled compounds north of here, mujahedeen veterans attempt to school a new generation of jihadists on how to destroy armoured vehicles. They rely on their experience fighting slow-moving Soviet tanks, such as the T-72, a generation ago. "The tactics we see date back to the mujahedeen, but we studied the same books," Fraser said. "We've adapted."
Unlike Soviet tanks, the LAVs and Bisons move swiftly and are more manoeuvrable, especially off-road, making them a much tougher target to hit with either a shoulder-mounted weapon — or even anti-tanks mines, which are traditionally sown along roadways.

Just as worrisome are the persistent rumours the Taliban have managed to reactivate a handful of U.S-made Stinger missiles using recently purchased battery packs. The CIA-sponsored weapons date to the Soviet occupation. To date, it's not been conclusively proven that the militants have such capability, but it is also a subject coalition commanders are loath to discuss.
Two interview requests directed to the U.S. military by The Canadian Press were turned down. Afghan sources said a turncoat Taliban commander has offered to turn in two of the weapons for the $100,000 US per missile reward offered by the Afghan government. However the unnamed commander has yet to produce verifiable evidence he has access to them, said a coalition intelligence source.

Last year, Pakistani forces along the Afghan border seized as many as six dilapidated Stingers. Since the Canadians fly only a handful of transport planes into Kandahar and have no battlefield air transport of their own, the principal threat from the missile comes when Canadian troops ride in coalition helicopters. "It's something we consider every time we do our planning," Canadian Maj. Blair Baker, the air space co-ordinator for the multinational brigade, said in a recent interview. "We're always aware of the threat that's out there and we do take precautions."

For security reasons, Baker wouldn't discuss the range of countermeasures being taken, but all helicopters are equipped with flares and other devices meant to confuse incoming missiles.
Posted by: Dan Darling || 05/08/2006 03:26 || Comments || Link || E-Mail|| [293 views] Top|| File under:
Bodies of GIs from helicopter crash recovered
Rescuers recovered the bodies of 10 U.S. soldiers who died in a helicopter crash while scouring remote mountains along the Afghan-Pakistani border for Al Qaeda and Taliban militants, the military said Sunday. The military said Friday's crash into an inaccessible ravine — the deadliest for U.S. forces here in a year — was not caused by hostile fire. The soldiers were based at Ft. Drum in upstate New York, but their names and units will not be released for several days, fort spokesman Benjamin Abel said Sunday. The helicopter crashed in the Chawkay district of Kunar province, about 40 miles southwest of a large U.S. military base in the provincial capital of Asadabad.
Posted by: Dan Darling || 05/08/2006 03:14 || Comments || Link || E-Mail|| [249 views] Top|| File under:
Explosion near Indian Consulate in western Afghanistan
Guess the Talibs Paks couldn't pass up an opportunity for a little Dire Revenge™.

In the western parts of the country, a powerful explosion took place near the Indian consulate in the Herat province, but the blast caused no casualties. Officials said it was bomb aimed to harrass the people. Earlier similar blasts has taken place in the southern Kandahar province when some people riding in a car hurled a hand-grenade at the Indian consulate. The grenade hit the compound of the consulate and went off but caused no casualties.
Posted by: Seafarious || 05/08/2006 00:00 || Comments || Link || E-Mail|| [224 views] Top|| File under:
Africa Horn
Mob Forces Top UN Official To Flee Darfur Refugee Camp
Khartoum, 8 May (AKI) - UN secretary general Kofi Annan's top human rights envoy was among a group of aid workers and journalists evacuated from a refugee camp in the south of Sudan's troubled Darfur region, local reports said. Undersecretary-general for humanitarian affairs, Jan Egeland was visiting the Kalma camp when a demonstration turned violent with one aid worker accused by some of the refugees of being a member of the pro-government milititia was attacked. In the ensuing chaos a UN vehicle was attacked by angry residents wielding stones and axes.

Egeland had been finally allowed by the Khartoum government to visit Darfur on Sunday. An earlier attempt to visit Darfur in April was blocked by authorities who claimed Egeland wouldn't be safe. When Egeland finally travelled into Darfur, he was met in Nyala on Sunday by a small group of men who protested his visit because of last winter's publication in Scandinavia of cartoons deemed offensive to the prophet Mohammed.

Egeland has appealed for more resources for humanitarian aid to Darfur "from the entire world." Egeland said that even though a peace plan agreed last Friday by the main rebel group and the governemtn was supposed to allow aid groups unlimited access to Darfur, "it's not happening in practice."

Representatives from both the Kahrtoum government and the largest rebel group in Darfur signed a peace plan for the region on Friday, but two other rebel groups refused. Egeland said he hoped his visit would pressure the other rebel leaders into agreeing to the peace initiative.
Posted by: Steve || 05/08/2006 08:16 || Comments || Link || E-Mail|| [236 views] Top|| File under:
11 dead in fresh Mogadishu violence
At least eight people have been killed and others more were wounded in a heavy gun-battle between militia loyal to alliance for the restoration of peace and counter terrorism and union of Islamic courts has renewed in north of Mogadishu.

The fighting erupted when militia loyal to the counter terrorism alliance opened fire on a luxury Toyota car Mark II owned by Islamic courts. The gun-battle erupted at Siisii around 12:00 local time in North Mogadishu, when militia loyal to Nor Daqli, local militia commander linked with the Anti-terror Alliance of power.

In an interview with radio Shabelle, the chairperson of Islamic courts Sheik Sharif Sheik Ahmed blamed militia led by Nor Daqli for the clashes, saying he is linked with the alliance of anti-terror. But Mr. Daqli himself denied the accusations that he started the battle.
The fighting has subsided itself at the evening tonight. The head of Madina hospital in south Mogadishu Dahir Dhere said that one year child has been wounded by stray bullet and a pregnant woman was also injured in today's fighting.

During the gun battle, in which fighters used heavy machine guns and rocket propelled grenades, a mother of six, who was dealing a khat at a Kiosk near by and two young men on the Islamic court's car were seriously wounded. Heavily armed militias from both sides took up their positions in the village creating uncertain situation.

Islamic courts have brought a semblance of order to Mogadishu, imposing Sharia law after years of rule by warlords. However there is some opposition to the courts. A group of warlords has been fighting a militia loyal to the Islamic courts, which they accuse of links to al-Qaeda.
Posted by: Dan Darling || 05/08/2006 03:25 || Comments || Link || E-Mail|| [235 views] Top|| File under:
Europe
Man hurt in beach bomb linked to Unabomber
The Italian Unabomber is thought to have struck again at the weekend when a bottle exploded in the hands of a man, 28, on the beach in Santa Margherita di Caorle near Venice, the Ansa news agency reported. Prosecutor Vittorio Borraccetti said the explosion was "very consistent" with the work of the so-called Unabomber.

Italy has a Unabomber? Who knew?

Three children have been injured by attacks linked to him. Several of his explosives were packaged in objects likely to attract youngsters, including a bottle of bubbles and plastic eggs. In March 2005 a six-year-old girl was hurt when a candle exploded in her hands during mass.
Posted by: Steve || 05/08/2006 09:17 || Comments || Link || E-Mail|| [237 views] Top|| File under:
Home Front: WoT
moossaoui wuz jus funnin. withdrawz plea
WASHINGTON - Zacarias Moussaoui has said he lied on the stand about being involved in Sept. 11, and he has asked to withdraw his guilty plea. The statement appears in a motion filed in federal court in Alexandria by his attorneys. Moussaoui last week was sentenced to life in prison, after a jury rejected the government's appeal to sentence him to death.
Posted by: Unineger Gremp4550 || 05/08/2006 16:03 || Comments || Link || E-Mail|| [318 views] Top|| File under:
India-Pakistan
LeT Terrorist killed near Nehru stadium in Delhi
A top Lashkar-e-Taiba terrorist, a Pakistani national who was the mastermind of several terror attacks in India, was gunned down in an encounter with Delhi police in New Delhi on Monday night and two of his accomplices were arrested.

Abu Hamza was killed in the encounter with Delhi police special cell sleuths near the Gate No 1 of Jawaharlal Nehru Stadium in the busy South Delhi area.

Two hours before the encounter, police, acting on a tip off, arrested two of his accomplices from Nizamuddin Railway station at around 7 pm. and seized four kg RDX, four detonators and Rs 50,000 from their possession.

The interrogation of the duo revealed that Hamza was to meet them near the stadium to collect the ammunition and money.

Police then laid a trap near the stadium and asked him to surrender when he turned up in a white Santro car (HR-29 L 4457) car at about 9.20 pm.

Hamza, however, fired at the police, drawing retaliation. He was taken to AIIMS where he was declared brought dead.

Joint Commissioner of Police (special cell) Karnal Singh said the teams have been sent to Faridabad in neighbouring Haryana to get details about the car used by Hamza.

He said the Special Cell had been tracking the activities of the Lashkar-e-Taiba module for a few months.

Two terrorists, both Indian nationals, were arrested at the Hazarat Nizamuddin Railway Station as they alighted from the Mumbai-Amritsar Golden Temple Express.

Security has been tightened across the capital and raids were being conducted at various places to nab other associates of the LeT terrorists.

"We would not like to disclose the identity of the arrested persons at this juncture as it may affect our operation, which is still continuing," said DCP (special cell) Ajay Kumar.
Posted by: john || 05/08/2006 18:03 || Comments || Link || E-Mail|| [231 views] Top|| File under:
US air strike wounds at least 3 Pakistanis
ISLAMABAD (Reuters) - U.S. helicopter gunships wounded at least three Pakistani terrorists laborers in a missile strike against suspected Taliban fighters in the South Waziristan tribal region on Monday, according to security officials. The three were brought to the Pakistani bordertown of Angoor Adda from a nearby mountain where they had been digging bunkers mining for minerals, but another eight men were vaporized buried in place unaccounted for, said the officials, who requested anonymity.

The attack came on the heels of criticism by a senior U.S. official of Pakistan's efforts to stop Taliban fighters crossing into Afghanistan to attack U.S. and Afghan forces. Security officials said the attack was launched during the early afternoon on the slopes of a mountain called Khawaja Khizer. Military and government spokesmen could not be immediately contacted, and it was unknown whether the U.S. side had consulted Pakistani forces before carrying out the attack inside Pakistani territory.

They get sooooo snippy when you don't call first

Henry Crumpton, the U.S. State Department's coordinator for counterterrorism, said in Kabul on Saturday; "Has Pakistan done enough? I think the answer is 'no'." "Not only al Qaeda, but Taliban leadership are primarily in Pakistan, and the Pakistanis know that," Crumpton said, adding that eliminating militant safe havens in Pakistan's tribal lands was crucial.
Crumpton's comments were a rare public admonishment of Pakistan by a member of the U.S. administration, and were a sign of growing frustration with the Taliban's resurgence since late last year.

Afghan President Hamid Karzai had also implored Pakistan to do more, shortly before President George W. Bush visited both countries along with India in early March. Bush called for the security forces on both sides of the border to enhance their intelligence sharing and coordination.
Posted by: Steve || 05/08/2006 12:50 || Comments || Link || E-Mail|| [266 views] Top|| File under:
Senior Hizb ul-Mujahideen leader killed
Indian soldiers shot dead a senior Kashmiri militant on Sunday who the army said was a bomb-making expert responsible for a series of explosions across the strife-torn Himalayan region. Mushtaq Bhat, a district commander of Hizbul Mujahideen, Kashmir's frontline militant group, was killed in an ambush by troops in Tral town, an army spokesman said. Tral is to the south of Srinagar.

"Bhat was the mastermind of all the car bomb blasts in the (Kashmir) valley since 2004 which led to a large number of casualties among security forces and innocent civilians," spokesman V.K. Batra said. "He was a dreaded and most-wanted terrorist in south Kashmir. He was active since 1993 and had undergone extensive training on arms and making of improvised explosive devices in Pakistan-occupied Kashmir," Batra added, referring to the part of Kashmir under Pakistan's control.

There was no comment from Hizbul Mujahideen about Bhat.
Posted by: Dan Darling || 05/08/2006 03:31 || Comments || Link || E-Mail|| [236 views] Top|| File under:
Four-kilogramme bomb in graveyard defused
OKARA: A bomb disposal squad defused a four-kilogramme bomb on Saturday evening. A passer-by informed the Civil Defence Authority in Okara, which found the bomb at JaneyMoula Graveyard. The authority called bomb disposal squad that came and defused the bomb.
Posted by: Fred || 05/08/2006 00:00 || Comments || Link || E-Mail|| [246 views] Top|| File under:
Nuggets from the Urdu press
Pakistanis eating poultry fed on pig!
According to Khabrain the government had caught a number of large poultry farms importing feed made of pig's meat and blood. At least four large-scale poultry breeders had been importing pig-feed with the connivance of the bureaucracy which had made crores of rupees in bribery.

Frontier CM took Rs 30 crore
Columnist Nazeer Naji said in Jang that the JUI rebels in the Peshawar Assembly had revealed in a TV programme that chief minister Akram Durrani had taken Rs 30 crore as bribe from the Senate candidates he selected from the province. One rebel insisted that the Peshawar government gave one crore each to the MPAs to satisfy them and keep them loyal.

Osama bin Laden and Nawaz Sharif
Columnist Hamid Mir said in Jang that PMLN former information secretary Siddiqul Farooq had denied that Osama bin Laden and Nawaz Sharif had ever met or that the latter had received any money from the former. The truth was that in August 1999 prime minister Nawaz Sharif had collaborated with the US to hunt Osama bin Laden down in the Tribal Areas. News came about Americans being active in Waziristan, whereupon the JUI leader Maulana Fazlur Rehman took steps to block the operation against Osama from DI Khan (Tank to Wana Road) where his party began checking all traffic, leading to clashes with the FC troops. At this JUI leader Hafiz Hussain Ahmad had sarcastically remarked that the same Nawaz Sharif who had once asked for Osama's help against Benazir was now collaborating with America to hunt him down.

What anti-America bloc?
Columnist Nazeer Naji wrote in Jang that people fired by anti-American passions were thinking of an anti-American bloc by joining which Pakistan could defeat America. The latest suggestion was that Musharraf should immediately tour Russia, China, Bangladesh, Saudi Arabia, the Central Asian republics as well as Malaysia and Indonesia and tell them about America's wrongdoing. Naji asked if any of the states mentioned could be in an anti-American bloc? He said China was threatened by Muslim terrorists just like America, so was Russia in Chechnya, and the Central Asians were on the American side in Afghanistan as they backed Northern Alliance. He wrote that such suggestions would be cruelty towards the Pakistani people. It would be like a mad sufi from Malakand sending his private army to defeat the United States there in 2001.

Sipah Sahaba attacks a festival
According to daily Pakistan Sipah Sahaba 'Taliban' in their hundreds from Tank, Daraban Kalachi and DI Khan got together on 60 cars, a truck and a bus, and armed with kalashnikovs and rocket launchers, attacked the shrine of Kalu Qalandaria in a village of DI Khan. They set the shamianas on fire, fired in the air to scare the people of the mela and sacked the bazaar. After this there was a clash between the people and the Sipah in which the local police too intervened. The Sipah Sahaba exchanged fire with the police and fled only after it met stiff counter-fire from the police.

What should Balochistan do?
Talking to monthly Naya Zamana (April 2006) Hafeez Hasanbadi – a Baloch poet from Kharan who was educated as a Marxist in the Soviet Union – stated that Baloch nationalism had been hijacked by Marri and Mengal sardars who were not in favour of representation because parliament would never be under Baloch influence. Yet leaders like Pushtun Achakzai didn't want what the two sardars wanted. The Baloch must think of the Gwadar port as an earnest of their good fortune and must not let war in Balochistan block the Iranian pipeline which can change their lives for the better. He said if the Baloch sardars succeeded then Pakistan too will suffer as a credible partner in the fight to end terrorism.

Army has given us freedom
Writing as a minority Christian, Samuel Rehmat stated in Jang that all Pakistanis must create in themselves the habit of arguing rationally. He said that despite all its past flaws the present army leadership had given Pakistan more freedom of expression than would be possible in the future.

Communists are now American toadies
Writing in Jang Abdul Qadir Hassan stated that Communists tried to overthrow the government in 1951 after which the Left Wing declined in strength. Bhutto too showed off as a leftist but was actually a feudal and abandoned his lefties in favour of the feudals. Today all the lefties and communists had become lovers of the United States and were running NGOs and their favourite pastime was anti-Islam (Islam Dushman).

Hudood and Osama bin Laden
Columnist Khursheed Nadeem wrote in Jang that President Musharraf was in favour of removing the hudood laws but his partner in power PML chief Chaudhry Shujaat Hussain was in the way as he believed that hudood laws could not be touched. The columnist was shocked that Qazi Husain Ahmad of the MMA had refused to acknowledge that he even knew Osama bin Laden, although the MMA had gained electoral edge by appealing to the feat of Al Qaeda and the Taliban.

Eighty per cent tax cases are bogus!
Columnist Irshad Haqqani wrote in Jang that according to Mr Abdullah Yusuf, chief of the Central Board of Revenue, 70-80 per cent of the income tax cases brought against citizens by the income tax department were found to be wrongly prepared. There were 60,000 cases pending in tribunals, high courts and the Supreme Court, most of them will now be withdrawn. Income tax officers, after losing at the High Court, sent the cases up to the Supreme Court where they had no chance of winning. There were 1200 cases pending at the Supreme Court out of which 1000 were bogus and would be withdrawn. The taxpayer was thus made to suffer unless he bribed the tax officials.

Trouble in Sindh
Writing in Jang Ikram Sehgal stated that President Musharraf needed to act quickly in Sindh as the province was moving towards a crisis far more dangerous than the crises faced in Balochistan and FATA. The politicians chosen to run the government in Karachi had little support, thus weakening the PML leadership there, while the MQM had a solid urban base and remained popular. The centre was responsible for inflicting controversial and corrupt politicians on Sindh. The 'imposed' (musallat) politicians must be removed from Sindh.

Mad mullah of Miran Shah
Writing in the daily Pakistan Tanvir Qaisar Shahid stated that Maulvi Abdul Khaliq of North Waziristan had taken over the main city of Miran Shah and was literally holding the people hostage under his personal government. He has given battle to Pakistani troops and had taken control of most of the property in the town in the name of Islam, dealing out punishments to people who did not obey him. Because of his mad aggression people were moving in large numbers to the settled city of Bannu in the NWFP which was becoming overpopulated.
Posted by: Fred || 05/08/2006 00:00 || Comments || Link || E-Mail|| [253 views] Top|| File under:
Landmine explosions kill three, wound three in Pakistan
Three people were killed and three seriously wounded in two landmine explosions in Southwest Pakistani province of Baluchistan, said police Sunday. A passenger van hit a landmine in Gandoi area of gas-rich Sui district, about 300 kilometers southwest of Quetta, the provincial capital, police sources told KUNA. They said the explosion killed two including a woman and wounded three others. It also badly damaged the van, they added. In a related incident, a camel caravan hit a landmine killing one camel and a man on the spot, said sources.


You bastards! You killed Johnny!
Posted by: Fred || 05/08/2006 00:00 || Comments || Link || E-Mail|| [235 views] Top|| File under:
Iraq
Task Force 145 may have struck again in Samarra
Over the past month, Task Force 145, the special operations unit designated to hunt Abu Musab al-Zarqawi and other high value al-Qaeda targets, has dismantled al-Qaeda cells in the cities of Yusifiyah and Balad. It appears Task Force 145 has struck at two more al-Qaeda cells and killed a senior member of Ansar al-Islam over the weekend. On Friday, two al-Qaeda cells were dismantled near the city of Samarra.

On Saturday, Ali Wali (a.k.a. Abbas bin Farnas bin Qafqa) who is described as "Ansar al-Islam's military command responsible for training and military operations including the planning of suicide operations, ambushes and kidnappings... an expert in the implementation of explosives as well as in the use of artillery, tanks and anti-aircraft weapons... and allegedly was an expert in toxins and poisons." CENTCOM provides a time line of Ali Wali history:

1986: Ali Wali lived in Afghanistan, where he received training and instructed on military tactics for over a decade; Prior to 1998: Ali Wali was a member of the Islamic Unity Movement of Kurdistan;
1998-2001: Ali Wali, having moved to northern Iraq, provided instruction in terrorist tactics, explosives and weapons handling to Ansar al-Islam members;
2001: Ali Wali was imprisoned for about three months while returning to Iraq from Afghanistan for false documentation; and
2002: Ansar al-Islam members, including Ali Wali, were allegedly manufacturing liquid containing "poisons" in northern Iraq.

Task Force 145 was not identified as the unit conducting the Samarra strikes, but U.S. Central Command rarely discusses the actions of special operations forces. The target of the operation, the lack of disclosure of the unit and the vagueness on details such as the supporting aircraft used point to a special operations strike. The CENTCOM press release provides the details of the raid. It is believed a senior al-Qaeda in Iraq commander was detained in this series of raids:


As the troops moved to intercept a vehicle occupied by three suspected al-Qaida associates, the assault force simultaneously took small arms fire from a nearby house. While the troops positioned to stop the car, armed men exited the house, two carrying shoulder-fired rocket launchers and one firing a light machine gun. The forces quickly neutralized the threat emanating from the structure, located approximately 20 kilometers southwest of Samarra, with small arms and rockets fired from supporting aircraft. The troops then detained the three suspects located in the vehicle, finding two AK-47s, ammunition, two improvised grenades and one hand grenade. The forces were then provided another location of a second, related vehicle occupied by suspected al-Qaida associates; two more detainees were taken after the troops stopped the vehicle approximately 15 kilometers east of the first intercepted automobile. Troops later searched the safe house discovering mortar rounds and grenades. One of the five suspects detained is believed to be a senior al-Qaida associate. All are currently being questioned for their level and involvement in terrorist activity.


This operation appears to have been directed by specific intelligence on the first cell. The intelligence exploited members captured in the first cell led to a swift operation that brought down the second cell. The quick turnaround on exploiting battlefield intelligence may confirm that the regional task force commanders are not restricted by having to go up the chain of command for target approval. The handcuffs have been removed in the hunt for al-Qaeda and Zarqawi.

In related news, another "High-ranking leader of terrorist organization Al Qaeda" was arrested in the Shiite holy city of Karbala. Abdel Fatih Isa (a.k.a. Abu Aisha) is described as "the chief organizers of terrorist acts in capital Baghdad. According to military sources Abu Aisha was an officer from the Iraqi army during Saddam Hussein's rule..." The myth that secular Baathist and radical Islamists would never collaborate should be sufficiently shattered at this point.

Karbala and Baghdad have been targeted by suicide bombers over the past day, killing upwards of thirty Iraqis. The arrest of Abu Aisha may have spurred the attacks, as he can now compromise his network while under interrogation. His network is aware he is missing, and now are forced to "use it or lose it" as Task Force 145 is likely on the hunt.
Posted by: Anonymoose || 05/08/2006 17:25 || Comments || Link || E-Mail|| [239 views] Top|| File under:
US general warns of Iran smuggling IEDs into Iraq
A senior U.S. general flew to Iraq's vast desert frontier with
Iran on Sunday and vowed to stop what he said was the smuggling of bomb materials from Iran that is wreaking havoc among American troops.

Landing by helicopter under the gun sights of Iranian border guards perched on a watchtower across the frontier, Lieutenant General Peter Chiarelli, the No. 2 U.S. general in Iraq, said U.S. and Iraqi forces securing the border will do "all we can" to stop roadside bombs.

Known as improvised explosive devices, or IEDs, the home-made bombs are the largest cause of U.S. casualties in Iraq, where more than 2,400 American troops have been killed since the U.S.-led invasion to topple Saddam Hussein in 2003.

Washington and London say there is evidence components of sophisticated IEDs behind attacks on British forces in southern Iraq were produced in Iran, a charge denied by Tehran.

"We will do all we can to stop IEDs from coming into Iraq," Chiarelli told reporters in the border post of Fort Tarik, a spartan building surrounded by wastes of sun-drenched desert, once trodden by the caravans of the ancient Silk Route.

"We are very concerned about this border because of IEDs. The capabilities of the IEDs we are facing today are much more than what I saw in March 2004. We feel an urgency to stop components of IEDs that are coming from the borders."

Seeking to combat foreign fighters joining the anti-U.S. struggle in Iraq and the smuggling of weapons, the U.S. military has built and equipped 258 border forts around Iraq's porous borders with Iran, Syria, Turkey, Jordan and Saudi Arabia.

Trained by U.S. and other foreign troops, there are more than 20,000 members of the Iraqi National Border Forces.

The United States says the overwhelming majority of foreign fighters are coming across the Syrian border.

Chiarelli said a dispute between Western powers and Iran over Tehran's nuclear ambitions has prompted U.S. and Iraqi forces to be more vigilant along the Iranian border.

U.S. Major Vic Lindemeyer, a border patrol adviser, said smugglers were using the area to transport explosive projectiles and AK-47s into Iraq.

"Rising tension with Iran has cautioned us to be concerned about illegal weapons and equipment in all borders," Chiarelli said, adding U.S. border agents who patrol the U.S.-Mexican border have been sent to Iraq to train the Iraqis.

The Iraqis at Fort Tarik said they had intercepted 1,972 illegals trying to cross from Iran, mostly Iranian pilgrims heading for the holy Shi'ite cities of Najaf and Kerbala.

The 60 Iraqis posted at Fort Tarik, where temperatures climb well above 50 degrees Celsius during the long Iraqi summer, share the building with a contingent of Ukrainian and Polish soldiers, who sweat profusely in their combat uniforms.

Chiarelli and his military entourage were treated to a Bedouin-style lunch of mounds of rice with pieces of sheep, which is eaten with the fingers and standing up.

In one of the turrets of the fort, an Iraqi border policeman fixed his binoculars on a watchtower just across the border manned by Iranian border guards.

He said the Iranians on the tower are normally quiet but today seemed nervous with the arrival of Chiarelli and the media in half a dozen Black Hawk helicopters.

"My job is too keep an eye on the border and defend my country," he said.
Posted by: Dan Darling || 05/08/2006 03:29 || Comments || Link || E-Mail|| [228 views] Top|| File under:
Bombings, death squads deepen divisions in Baghdad
Three apparently coordinated car-bomb attacks in Baghdad and Karbala killed around 30 people Sunday, as Iraqi politicians said they were near agreement on cabinet posts for a new government that they promise will come to grips with the country's deteriorating security situation.

The morning blasts were accompanied by reports that the bodies of about 45 men were found in various parts of Baghdad within 24 hours from Saturday morning. Most were bound, some bearing signs of torture, and all shot in the head.

Ever since the Feb. 22 bombing of a major Shiite shrine in the city of Samarra touched off dozens of reprisal attacks on Sunni mosques, Iraqis have reported a sharp rise in attacks at the hands of both Shiite and Sunni Arab death squads.

A Baghdad health official says there have been at least 2,500 murders in the capital since the Samarra shrine attack, adding that those numbers don't include the victims of mass-casualty attacks like those Sunday.

Today, Baghdad appears to be more divided and war-torn than at any point since the fall of Saddam Hussein's regime. Most basic services are at an all-time low (Baghdad is averaging about three hours of power a day) and traditionally mixed Shiite and Sunni Arab neighborhoods continue to feel the impact of the slow seeping away of their diversity as families flee across the city's confessional front lines.

Now, in addition to the four or so well-organized and armed nongovernment militias operating in this diverse city, small armed neighborhood militias are springing up in dozens of neighborhoods.

At around 9 p.m. each night, they roll palm trunks, rusty barrels or other obstacles onto the streets, trusting their protection to no one but themselves, say many residents of Baghdad.

"We've been told over and over that the political process is going to make us safer, but all we see are parties fighting over ministries so they can get jobs and money for themselves,'' says Ahmed, who helped organize a neighborhood militia in Baghdad's Al-Amal district. "If we don't protect ourselves, no one will."

Ahmed, a Shiite who asked that his full name not be used, says his decision to take action came after two pickup trucks with machine guns mounted in the back and filled with men wearing Interior Ministry commando uniforms streamed down his street at the end of February and took 17 men away.

His father's best friend - "we weren't related but I called him uncle" - was one of the men taken, after the men came to his door and asked for him by name. And Ahmed was among the young men that found the bodies of all 17 in a ditch the next morning, most bearing signs they'd been tortured with drills before their deaths.

"We called the ministry as soon as they were taken,'' he says. "They said they didn't know anything about it."

The good news about Ahmed's group is that it is a mix of Shiites and Sunni Arabs, and is being given a relatively free hand to control the neighborhood. He says a friend in the government got them the frequencies for 20 hand-held radios that they use to coordinate their checkpoints, and US patrols don't bother them.

"The humvees just roll right on by now,'' he says. "When we started, the Americans came to us, said they know we're guards, and told us as long as we don't point our weapons at them everything should be OK."

Still, more and more of the city's residents are being pushed into the arms of militias, many of which have either political agendas, are involved in criminal activity, or both.

The owner of an auto-parts store in downtown Baghdad says he is visited once a month by a group of men with pistols tucked under their shirts, demanding $300 in protection money. "They say they're with the insurgency and that they're protecting me from worse things,'' he says. "Who knows the truth ... I just pay. We all pay."

Abu Omar, a barrel-chested Sunni Arab and former policeman, knew who his attackers were at the end of last month. He was living in Baladiyat, a neighborhood in East Baghdad on the edge of Sadr City, which has 2 million residents who are more or less controlled by Shiite cleric Moqtada al-Sadr's Mahdi Army militia.

Around midnight, seven cars roared down his street. One of the vehicles, a Toyota Landcruiser, burst through his front gate while men with rifles, grenades, and black masks poured into his yard, breaking the windows in his car and at the front of his house with their rifle butts, shouting "where's Omar, where's Omar,'' the name of his 18-year-old son.

Omar scrambled over a back fence and found safety in a neighbor's house, while his father was taken away for five hours of interrogation. "They told me that they were from the Mahdi Army and I thought these were my last moments on earth,'' he says. "But after a while they got a call, and decided to let me go. But they also told me they'd kill my son when they got him."

Abu Omar says the men told them they were killing all young men named Omar and Bakar - popular Sunni names borrowed from early Islamic caliphs hated by Shiites. They said they would be back for his son. After his release he called the police for protection. "They told me that close to Sadr City there's nothing they could do for a Sunni."

The next day, like hundreds of Iraqi families, both Shiite and Sunni Arab, he fled his old neighborhood. In his case, he sought safety in a Sunni area to the west of the Tigris.

Despite promises from Iraq's new Shiite Prime Minister Nouri al-Maliki that Iraq's militias would be reined in, groups like the fighters loyal to Mr. Sadr - who helped Mr. Maliki secure his new post - are becoming more assertive.

When a British helicopter was shot down in the largely Shiite southern city of Basra Saturday, killing the five men aboard, about 300 of Sadr's supporters rallied to attack British forces, who were moving to secure the wreckage and search for survivors, with Molotov cocktails and stones, setting four British armored vehicles alight.
Posted by: Dan Darling || 05/08/2006 03:11 || Comments || Link || E-Mail|| [321 views] Top|| File under:
Iraqi interior ministry arrests general over death squad allegations
Iraq's interior minister said on Sunday his police had arrested a general in the ministry on suspicion of involvement in kidnaps and death squads.

Bayan Jabor, who is fighting to keep his job in a new government in the face of criticism that he has tolerated Shi'ite militias inside his ministry, made the announcement in an interview on Al Jazeera television.

"We have arrested an officer, a major general ... along with 17 people who kidnapped citizens and in some cases killed them. He is now in jail and under investigation," he said.

"We also found a terror group in the 16th brigade that carries out killings of citizens," he added.

It was not clear when the arrest was made or whether the case was related to arrests of army and police officers announced previously in the last few weeks.

Jabor's Shi'ite Islamist Alliance bloc is pushing for him to keep his post in a new national unity government being formed under Alliance Prime Minister-designate Nuri al-Maliki, negotiators say.

But minority Sunni Arabs enraged by sectarian killings, some conducted by men in uniform, are demanding Jabor's resignation.

The U.S. ambassador, a key player in the negotiations, has made no secret of the fact that Washington would prefer a new face to lead the ministry.
Posted by: Dan Darling || 05/08/2006 03:08 || Comments || Link || E-Mail|| [222 views] Top|| File under:
30 dead in Iraqi car bombings
A series of car bomb attacks in Baghdad and the Shiite Muslim holy city of Karbala killed about 30 Iraqis early Sunday, police and witnesses said. An Interior Ministry source also reported that 51 bodies had been found in the capital since Saturday.

An attacker detonated a car bomb at an Iraqi army checkpoint in the Sunni Arab neighborhood of Azamiyah in northern Baghdad, killing at least six Iraqi soldiers and three civilians, hospital and Defense Ministry officials said.

Shrapnel and blood covered the area, near Ibn al-Haitham College of Education. At least four vehicles were damaged.

"It happened just as I was entering the college. I felt the heat reaching my body and shrapnel falling on me," said Yasmine Ahmed, 23, a student who sustained injuries to her face and an arm.

The main hospital in the neighborhood received three bodies and treated 19 wounded people, officials said. Victims also were taken to another hospital, witnesses said.

In northern Baghdad, a suicide bomber apparently targeting a police patrol blew himself up near the headquarters of the state-sponsored al-Sabah newspaper, in the Waziriya neighborhood. One civilian was killed and six others were wounded, said Col. Abdul Aziz al-Nuaimi, an Interior Ministry official.

In Karbala, about 60 miles southwest of the capital, a bomber apparently targeting the Shiite Ahl al-Bait mosque set off his explosives when his car became snarled in heavy traffic, witnesses said. Several cars were destroyed in the blast, a half-mile from the Imam al-Hussein and Imam al-Abbas shrines.

Witnesses said more than 20 people were killed. But the director of the main hospital in Karbala said three civilians were killed and 23 were wounded. It was not possible to confirm the death toll.

The Interior Ministry source said the 51 bodies found in the capital were handcuffed, blindfolded and shot in the head and abdomen.

In other violence Sunday, a U.S. Marine assigned to the 1st Marine Logistics Group died of wounds suffered during fighting in the western province of Anbar, the military said.

In Kirkuk, north of Baghdad, gunmen kidnapped an Iraqi army officer on his way to work, said Col. Sherzad Abdullah of the Kirkuk police.

The British Defense Ministry said "up to five" British personnel were killed in a helicopter crash in Basra on Saturday but did not confirm reports the helicopter was shot down. The crash touched off fighting between Iraqis and British troops.

Politicians took a day off from their government-formation talks to gather in the city of Irbil to inaugurate the Kurds' regional government.
Posted by: Dan Darling || 05/08/2006 03:07 || Comments || Link || E-Mail|| [224 views] Top|| File under:
Links to the killing of Iraqi journalist Atwar Bahjat
We posted the story yesterday, and I wanted to provide more links. Synopsis: Atwar Bahjat, an Iraqi journalist, was brutally raped, murdered and beheaded this past Feb. 22nd by advocates of the 'Religion of Pieces'.

The execution occurred shortly after the bombing of the Samarra shrine, which Ms. Bahjat covered. Apparently the story popped up in the Times because a video has surfaced. The story of her execution was much bigger news in the Middle East at the time.

The Mudville Gazette has more with plenty of links, including to the murder video (warning: gruesome).

Jihad Watch (Robert Spencer) also has the story.
Posted by: Steve White || 05/08/2006 00:00 || Comments || Link || E-Mail|| [230 views] Top|| File under:
Car bombs kill 21 in Kerbala
BAGHDAD - Car bombs killed 30 people in Iraq on Sunday and wounded more than 70 in one of the bloodiest spasms of violence of recent weeks. At least 21 people were killed and 52 wounded when a suicide bomber detonated a car on a crowded street in the Shi'ite holy city of Kerbala, south of Baghdad, police and doctors said. The effect was devastating.

The police chief told a news conference only two people had died in the bombing. But police and hospital officials who declined to be named stood by their casualty figures and said rescue work was continuing four hours later. The blast decimated crowds going about their business at the start of the working week, close to a partially built Shi'ite mosque and some 500 metres from the main bus station. A dozen other vehicles burned out as a result of the explosion.
Posted by: Steve White || 05/08/2006 00:00 || Comments || Link || E-Mail|| [218 views] Top|| File under:
Two gunmen killed in explosion
American forces said Sunday that two gunmen were killed while attempting to plant an explosive device in Tikrit north Baghdad.


That's what happens when you use gunmen instead of bombmen. The proper tools for a proper job, I always say.

A US Army statement said that a bomb squad searched the area and determined that the a bomb blew up while two armed individuals were attempting to plant it on one of the area's main roads.


"Mahmoud! The hole ain't quite deep enough!"
"Here! Lemme tap it in with this here claw hammer...!"

The statement added that investigation on the incident led Iraqi Police to the house of one of the killed gunmen where explosive materials were found.


"Damn, Officer Friendly! It looks like the whole house is built outta dynamite boxes!"

Meanwhile, joint American Iraqi troops executed a large scale military operation today tracking down armed individuals in Iraqi western regions in Baghdad. A Multi-National Forces (MNF) statement today said that Iraqi Army divisions alongside 1300 American soldiers executed the allied front operation in Al-Aameri area west Baghdad. Iraqi forces sealed off the 150,000 population residential area early this morning while bomb squads searched the area and removed possible explosive devices from the area roads.


"Careful with that stogey, Jones!"

Forces also broke into several buildings.
No details have been given yet of individuals arrested and quantities of confiscated weapons and ammunition. Four explosions shook Iraq earlier today, three in Baghdad and one in Karbala, killing 32 and injuring at least 105 others, while the death toll is still expected to rise.
Posted by: Fred || 05/08/2006 00:00 || Comments || Link || E-Mail|| [223 views] Top|| File under:
Israel-Palestine-Jordan
DEBKA: Hamas and Fatah re-arming for major showdown
While Israeli prime minister Ehud Olmert was busy presenting his new government, DEBKAfile's military sources reveal Hamas executed the biggest arms transaction in its history – a $250,000 cash deal with Sinai arms smugglers. The new items now restocking the Hamas arsenal include 1,000 Kalashnikov automatic submachine guns, 500 Italian-made Beretta pistols and a large supply of ammo.

Our sources add the crates were slipped through from Sinai to the Gaza Strip Saturday night, May 6, without interference by Egyptian border security guards.

The terrorist arm of Abu Mazan's Fatah is another good customer of the Sinai smuggling gangs, some of whom also serve the al Qaeda network in the Peninsula. Indeed, the last ten days have seen al Aqsa Brigades and Hamas buyers competing for massive purchases of explosives, ammunition and weapons, and racing one other to smuggle them into the Gaza Strip. The competition has sparked battles between the two groups to commandeer space in the gunrunning tunnels that snake under the former Philadelphi border strip between Egyptian Sinai and Gaza.

DEBKAfile's intelligence sources report the tunnel business is booming as never before in the last three years. It illustrates the total breakdown of all the pre-evacuation accords and arrangements concluded between Israel and Egypt – and brokered personally by the US Secretary of State - to secure the border after the Israeli pull-out. The incoming Israeli prime minister and defense minister Amir Peretz knew about the unusual volume of arms smuggling Sunday, May 7.

In their speeches to the Knesset at the swearing-in of the new government, neither mentioned the hazards building up in the Palestinian areas. The next day, an eight-missile volley was fired from Gaza into Israel.

and also on DEBKA:

While deep in long, fruitless talks with Hamas prime minister Ismail Haniya, Palestinian Authority chairman Abu Mazen over the weekend issued secret directives for mobilizing recruits to his private army and the release of cash from the "Arafat Fund" to pay their wages. This is reported by DEBKAfile's exclusive sources.

Fatah and Hamas are organizing their forces for the armed showdown building up between them over top spot in Palestinian government. Abu Mazen controls the Arafat Fund, whose capital is estimated $ billion – certainly enough to cover the public sector payroll and ease humanitarian distress in the Palestinian territories. Instead, his Fatah released $25,000 to each of the 15 or 16 terrorist groups under its aegis, thereby following in the footsteps of the late Arafat, who used this secret nest-egg to finance his war campaign against Israel.

The total remitted by Abbas to these groups runs to around $9 million.

Hamas correspondingly distributed to each member of its armed Ezz e-Din al-Qassam force, a large food package to keep him and his family supplied for two weeks plus the sum of INS250.

Hamas leaders now threaten that should it be toppled or starved out of office by the international funding boycott, it will launch a "super-intifada" against Israel in the first stage and across the entire Middle East in the next stage, implying its ability to harness fraternal wings of the Muslim Brotherhood.

In Damascus, DEBKAfile's Middle East sources report that a delegation of European Union officials has been trying for the past two weeks to persuade Hamas's senior leaders, Khaled Meshaal, Mussa Abu Marzouk and Mohammed Nazal, to accept a formula to de-freeze donations for the Palestinians. This formula is based on the 2002 Saudi peace proposal that promised Israel normal relations with the Arab states for withdrawing to the pre-1967 war lines and accepting the 1948 Palestinians refugees' rights of return.
Posted by: lotp || 05/08/2006 08:22 || Comments || Link || E-Mail|| [233 views] Top|| File under:
3 dead in Hamas-Fatah gunfight in Gaza
At least three Palestinians were killed on Monday during a gun battle between members of the rival Hamas and Fatah groups in the Gaza Strip. It was the most serious internal Palestinian violence to erupt since Hamas, an Islamic militant group dedicated to Israel's destruction, defeated the long-dominant Fatah faction in a January election and formed a government.

Medics said three gunmen, two from Fatah and one from Hamas, were killed in the fighting near the town of Khan Younis and several other participants in the battle were wounded. The clash broke out after Hamas accused Fatah of having kidnapped three of its members, security officials said. Last month, 20 people were wounded in fighting between Hamas and Fatah supporters in Gaza after exiled Hamas leader Khaled Meshaal condemned President Mahmoud Abbas's veto of a new security force, formed by Hamas and headed by a top militant.

Posted by: Pappy || 05/08/2006 00:03 || Comments || Link || E-Mail|| [214 views] Top|| File under:
Hamas denies plotting Abbas assassination
"Barkeep! One round of lips on me!"

Hamas movement Sunday refuted allegations its operatives had plotted to assassinate Palestinian President Mahmoud Abbas and Fatah MP Mohammad Dahlan.

The reports came in the British Sunday Times and, in response, the movement's spokesman at the Palestinian Legislative Council Dr. Salah Al-Bardaweel told KUNA today these reports are the work of the Israeli intelligence and, as such, should not be trusted the least.

Al-Bardaweel said "such misleading reports aim at severing Palestinian national solidarity at such critical times." He went on saying "the 'nonsense' reports are an attempt to discredit the results of the legislative elections." The Hamas figure stressed "Assassinations are not our style" and that "the reports confirm the desperation of Israeli intelligence and Israel's dissatisfaction with the Palestinian people's democratic choice, whether that of President or members of government and the legislative council." "This is clearly an attempt to strike discord that would further Israel's interests and the US projects for the region," the figure remarked.

On Palestinian internal differences, the figure said "these could only be solved through dialogue among all parties involved and in a manner that preserves national unity." The Sunday Times today reported that "A Hamas plot to assassinate Mahmoud Abbas, the Palestinian president, has been thwarted after he was tipped off by Israeli intelligence." The paper added that "Hamas's military wing, the Izz Eddin Al-Qassem, had planned to kill Abbas at his office in Gaza," quoting Israeli intelligence sources.
Posted by: Seafarious || 05/08/2006 00:00 || Comments || Link || E-Mail|| [223 views] Top|| File under:
Southeast Asia
Terror suspects probed over Top links
INDONESIAN police were today investigating whether five suspected terrorists arrested in Central Sulawesi province at the weekend were linked to Southeast Asia's most wanted terrorist.

National police deputy spokesman Anton Bahrul Alam said five men, arrested on Saturday in the town of Tolitoli, would be questioned at the national police headquarters in Jakarta.
Mr Alam confirmed that the five people, all men, were arrested on suspicion of terrorism but said police were still investigating whether they had links to Malaysian fugitive Noordin Mohammad Top.

"We cannot yet say that (they are linked) as this is still being investigated," he said.

Two of the arrested were allegedly involved in the murder of a female Christian reverend at a church in Palu, the capital of Central Sulawesi, in July 2004. Four other people were injured in the attack by gunmen.

Another of the suspects was found in possession of bullets, while the remaining two were suspected of assisting terrorist operations, Mr Alam said.

The state-run Antara news agency said at the weekend that the five were suspected of being close accomplices of Top and his compatriot Azahari Husin, who was shot dead in a police raid in East Java in November.
It identified the five as Aprianto also known as Irwan, Arman or Haris, Nano, Abdul Muis and Asrudin.

Meanwhile, villagers in Central Sulawesi's Poso thwarted an attempt by police to arrest another suspect early today and burned two police motorcycles, a report said.

The Detikcom online news service said that a team from Indonesia's elite anti-terror squad attempted to arrest a suspect identified as Taufik Baluga but the family refused to hand him over, demanding a reason for the arrest.

Other villagers quickly gathered at the house and later began to attack the team. The police escaped but two motorcycles left behind were torched, Detikcom said.

Some 120 paramilitary police were sent to reestablish order, it said.

The report could not be immediately confirmed with Poso police.

Noordin and Azahari, formerly senior leaders of the al-Qaeda-linked Jemaah Islamiyah regional network, are accused of involvement in a series of deadly bombings including the 2002 Bali blasts that killed 202 people.

Noordin has several times narrowly escaped arrest, mostly recently on April 29 when police hunting for him raided a house in Central Java and killed two militants.
Posted by: Oztralian || 05/08/2006 18:18 || Comments || Link || E-Mail|| [231 views] Top|| File under:
Noordin's Networks
The Indonesian police are closing in on Noordin Mohammed Top, South East Asia's most wanted terrorist. In a dramatic pre-dawn raid on 29 April 2006 in Wonosobo, Central Java, they shot and killed two members of his inner circle and arrested two others. If and when they capture Noordin, they will have put the person most determined to attack Western targets out of commission. But the problem of Noordin's support structure will still have to be tackled.

For four years Noordin has tapped into jihadist networks to build a following of diehard loyalists, and those same networks may be available to others. Jemaah Islamiyah (JI), the region's largest jihadist organisation, continues to provide the hard core of that following: the two killed in the Wonosobo raid were longstanding JI members, as was at least one of those arrested. But beginning in 2004, Noordin began reaching out to young men from other organisations and some with no previous organisational affiliation.

Many JI members reportedly see the group he has cobbled together – he grandly calls it al-Qaeda for the Malay Archipelago – as a deviant splinter that has done great harm to the organisation they joined in the mid-1990s. Noordin, however, reportedly sees himself as leading JI's military wing, even though he answers to no one. He justifies his actions by citing jihadist doctrine that under emergency conditions – for example if surrounded by the enemy – a group of two or three or even a single individual can take on the enemy without instructions from an imam.

This report examines the way in which Noordin has relied on personal contacts to put his group together. It is based on interrogation depositions, court documents, and Indonesian press reports, with information crosschecked through extensive interviews with knowledgeable sources, both official and unofficial.

For the Marriott Hotel bombing in Jakarta in August 2003, he used a small circle of Sumatra-based JI members who had either been associated with a JI school in Malaysia, Lukman al-Hakiem, or with its prototype, the al-Mukmin Islamic boarding school in Ngruki, near Solo, Central Java.

For the Australian embassy bombing in September 2004, he relied on three networks: the East Java division of JI; alumni of JI schools in Central Java; and a West Java-based faction of an old insurgency, Darul Islam, whose members supplied the key operatives. While individuals from that Ring Banten faction had worked with JI before, military operations had never before been outsourced in this way. It was one indication that Noordin was working on his own.

After the embassy bombing, Noordin was short of funds, weapons and experienced fighters. He turned to two men who had access to all these, neither of whom was JI. One was from a different Darul Islam faction with long experience in the Philippines; the other had been head of the Ambon office of the Islamic charity KOMPAK and could mobilise veterans of Indonesian communal conflicts. Intense negotiations followed with couriers used to relay messages between the bosses. It turned out that neither the Darul Islam nor the KOMPAK leader was interested in joining forces but both were arrested in mid-2005 and began to lose control over their followers, some of whom went over to Noordin.

For the second Bali bombing in October 2005, Noordin relied on his inner circle, including the two who were killed on 29 April, to find and train new members. Recruitment appeared to be rather ad hoc, despite written materials attributed to Noordin suggesting a tightly organised cell structure designed to undertake military operations.

Noordin has shown remarkable determination and capacity to plan operations even as he loses his closest colleagues to police dragnets and remains the target of Indonesia's biggest ever manhunt. It is not clear who among potential successors could do as well.

But his behaviour following Bali II suggests he is running short of money and experienced cadres. The loss on 29 April of the men who served as both couriers and recruiters has to be a significant blow. The Wonosobo raid was a triumph for the police, and Noordin's arrest will be an even greater one. But the networks he drew on will survive as a potential source of recruits for future operations.

Jakarta/Brussels, 5 May 2006

Posted by: DepotGuy || 05/08/2006 12:46 || Comments || Link || E-Mail|| [231 views] Top|| File under:
Bombings in Southern Thailand injure nine security personnel
A series of powerful blasts rocked the restive southernmost provinces during the weekend, injuring nine security personnel, while two village defence volunteers were shot in drive-by attacks. Four bombs went off, one yesterday and three Saturday, all targeting soldiers or police.

Two members of a special unit of engineers were wounded when a bomb exploded in a garbage bin at a construction site in Yala yesterday. The bomb was triggered by cellphone and contained slivers of metal, weighing more than 10 kilograms.

The troops were helping to build the Ban Keroh school in Raman district when the bomb went off. A police spokesman said the device had been strategically placed to cause maximum devastation, and that the soldiers were lucky to be alive. "Normally, the soldiers park their vehicle near the bin," said Pol Lt-Col Sukhom Suchanbutr. "Luckily, they didn't on this occasion, otherwise, this would have been more serious." The school is one of a number of initiatives to improve relations between the military and local people.

In Narathiwat, seven policemen were wounded Saturday in a series bombings and a gunfight after they were lured into a village in Rangae, one of the region's most dangerous districts. A bomb was detonated as they arrived in Ban Tanyong Limoh after hearing reports of a shooting.

A 10-minute gunfight ensued, followed by a second blast, which injured all seven policemen. The attackers were unharmed and fled.

A third bomb exploded in the next village, although no one was injured, while a bomb disposal team found two unexploded devices in Sungai Padi. They failed to go off because the signal had been cut after the first blast.

All the bombs were triggered by cellphones, suggesting that government measures to prevent bombers from using SIM cards were proving unsuccessful. Cellphone users in Narathiwat, Yala and Pattani were required last year to register their SIM cards so calls triggering bombs could be tracked, but the method is still widely used by militant groups.

Acting Prime Minister Chitchai Wannasathit yesterday urged security forces to be on the alert for more such attacks. "I have warned officials stationed in the southernmost provinces that these attacks will occur as long as there is instability in the region," he said, adding that he would try to visit the deep South once or twice every month.

He said attacks were being launched from both inside and outside Thailand, with insurgents crossing into Malaysia to evade arrest.

Meanwhile, a defense volunteer was killed and another injured in separate hit-and-run shootings while they rode their motorcycles along quiet roads in Pattani, police said yesterday. Sarawuth Godhan, 38, was shot dead by two men on a motorcycle in Nong Chik yesterday morning, while 37-year-old Suteng Meesa was left with severe injuries after gunmen in a pickup truck opened fire on him in Muang district Saturday.

For a second day, leaflets were found in Yala urging local Muslims to help oust government "invaders" from the region. They featured cartoons showing Muslims being shot dead or held at gunpoint by troops and police.

More than 30,000 security personnel have been deployed to restore peace after more than two years of unrest in the largely Malay-Muslim region, which became part of Thailand in 1902.
Posted by: ryuge || 05/08/2006 09:06 || Comments || Link || E-Mail|| [236 views] Top|| File under:
5 JI members busted in Sulawesi, 2 linked to Top
Indonesian police are questioning five men arrested on Indonesia's Sulawesi Island over possible links to terrorism, officials said Monday.

Central Sulawesi police chief Brig. Gen. Oegroseno said two of the five confessed they have links with Noordin M. Top, regarded as a key leader of the al-Qaeda-linked group Jamaah Islamiyah (JI).

He said the five men were arrested by a special anti-terror unit late Friday in Tolitoli regency of Central Sulawesi province. They were being questioned in Palu, the capital of the province.

"We will send them to Jakarta's national police headquarters for further investigation," said Oegroseno.

He said the two who confessed said they helped Noordin hide from police in Semarang, Central Java. He declined to reveal their identity, but said they were food vendors who came from Java three months ago.
Posted by: Dan Darling || 05/08/2006 03:19 || Comments || Link || E-Mail|| [221 views] Top|| File under:
Syria-Lebanon-Iran
Several wounded in blast at govt building in Iran
TEHRAN, MAY 8 (AP)A strong explosion wounded several people today in the governor's office in Kermanshah, a city in southwestern Iran, the official Islamic Republic News Agency reported. The agency did not say what detonated the blast, which occurred at about 2 p.m. local time (1600 IST). "The cause is under investigation," the agency quoted the deputy general governor of Kermanshah, Ali Ta'ala, as saying.

Additional: TEHERAN - A small bomb exploded in the governor's office of the northwestern Iranian city of Kermanshah on Monday, injuring two people, the ISNA students' news agency reported. The provincial governor's office could not immediately confirm a bombing but said "people were investigating". No group claimed responsibility for the attack.

"A small bomb exploded at the prayer room at the Kermanshah governor's office on Monday," ISNA quoted unnamed provincial officials as saying. It did not give further details.

I hope no Korans were injured

Kermanshah lies in Iran's volatile western borderlands, which have simmered with unrest among the Kurdish minority since last summer. Several members of Iran's security forces and Kurds have died in street protests and gun-battles.

Government leaders in Iraq's Kurdistan say Iran has attacked Kurdistan Workers Party (PKK) guerrillas in Iraq three times in late April and early May. The PKK, seeking a Kurdish homeland, accuses Ankara and Tehran of mounting coordinated attacks against it and its Iranian wing, PJAK.
Posted by: Steve || 05/08/2006 08:22 || Comments || Link || E-Mail|| [224 views] Top|| File under:
Who's in the News
112
[untagged]
Bookmark
E-Mail Me
The Classics
The O Club
Rantburg Store
Comments Spam
The Bloids
The Never-ending Story
Thugburg
RSS Links
Gulf War I
The Way We Were
Bio
Merry-Go-Blog
Hair Through the Ages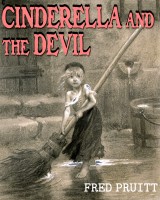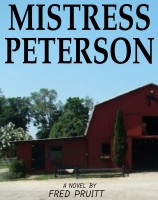 On Sale now!


A multi-volume chronology and reference guide set detailing three years of the Mexican Drug War between 2010 and 2012.

Rantburg.com and borderlandbeat.com correspondent and author Chris Covert presents his first non-fiction work detailing the drug and gang related violence in Mexico.

Chris gives us Mexican press dispatches of drug and gang war violence over three years, presented in a multi volume set intended to chronicle the death, violence and mayhem which has dominated Mexico for six years.
Click here for more information


Meet the Mods
In no particular order...


Steve White
Seafarious
Pappy
lotp
Scooter McGruder
john frum
tu3031
badanov
sherry
ryuge
GolfBravoUSMC
Bright Pebbles
trailing wife
Gloria
Fred
Besoeker
Glenmore
Frank G
3dc



Better than the average link...



Rantburg was assembled from recycled algorithms in the United States of America. No trees were destroyed in the production of this weblog. We did hurt some, though. Sorry.
54.92.174.251