Africa Horn
Destroyer arrives to assist hijacked U.S. freighter
Round-up of the basic facts. We'll hear more today I'm sure.

The destroyer USS Bainbridge has arrived off the Horn of Africa, where the captain of a U.S. freighter is reportedly being held by pirates, a senior defense official said.

The U.S.-flagged container ship Maersk Alabama was hijacked early Wednesday. The crew recaptured the ship later Wednesday, but Capt. Richard Phillips remained in the hands of the marauders, one of its officers said. "There's four Somali pirates, and they've got our captain," Ken Quinn said in a ship-to-shore phone interview.

Phillips was being held in the Alabama's 28-foot lifeboat after the pirates reneged on an agreement to exchange him for a captured pirate, Quinn said. "We returned him, but they didn't return the captain," he said.

Hijackers began pursuing the Alabama around 10 a.m. local time (1 a.m. ET) on Wednesday, when it was about 350 miles off the coast of Somalia, according to Maersk. The pirates boarded the ship a few hours later.

The 780-foot Alabama was carrying food aid bound for the Kenyan port of Mombasa for USAID, the U.N. World Food Program and the Christian charities WorldVision and Catholic Relief Services when it was seized, the ship's owner said. The pirates were armed with Kalashnikov assault rifles, while the freighter's crew carried no weapons, Quinn said.

The crew -- minus the captain -- locked themselves in the compartment that contains the ship's steering gear and remained there for about 12 hours with their captive, whom they had tied up, Quinn said. The three other pirates "got frustrated because they couldn't find us," he said.

The pirates scuttled the small boat they used once they climbed aboard the freighter, Quinn said, so Phillips offered them the Alabama's 28-foot lifeboat and some money.

At 7 p.m. ET, a Navy P-3 aircraft flying over the scene spotted a lifeboat, a senior U.S. Navy official said. B.J. Talley, a spokesman for the Maersk line, said the pirates had departed aboard the lifeboat and none of the 20 people remaining aboard the ship was hurt.

The ship was then about 215 nautical miles off the Somali coast, Talley said.

The Maersk Alabama is the first U.S. ship to be seized in the latest wave of piracy off largely lawless Somalia.
Posted by: Steve White || 04/09/2009 00:00 || Comments || Link || E-Mail|| [747 views] Top|| File under:
Africa North
Egypt sez they busted a Hezbollah-linked plot
And a thump-thump-thumpity good time is being had by all, except the thumpees...

Egypt's Supreme State Security Prosecution (SSSP) has started interrogating 49 persons accused of planning for hostile acts against the country, Public Prosecutor Justice Abdulmajid Mahmoud announced on Wednesday.

Speaking to reporters here, Justice Mahmoud said the security services have sufficient evidence that the defendants belong to an organization financed by Lebanese Hezbollah party. "They were tasked with recruiting new members loyal to Hezbollah and carrying out terrorist acts inside Egypt," he said, affirming that the defendants have been trained on bomb-making and terror attacks. "The new organization was tasked with launching commercial projects and renting some real properties along the waterway of the Suez Canal to cover up on their clandestine activities. It planned to track the vessels passing through this vital international navigation route and tourist resorts and send information to be collected to Hezbollah bases in Lebanon," he revealed, citing the results of preliminary investigations. "The security services spotted the activities of the group in North Sinai and South Sinai governorates," he disclosed.
The SSSP investigations showed that the hostile activities, which involved provision of large quantities of explosive charges, started after the speech made by Hezbollah Secretary-General Hassan Nasrullah on January 12, on the occasion of the Shiite holy occasion of Asoura'.

In his speech which coincided with the Israeli military offensive on Gaza Strip, Nasrullah tried to prod the Egyptian people and armed forces into rebellion in protest against what he deemed Egypt's "inaction towards the Israeli atrocities." "After that speech Nasrullah tasked a senior official in Hezbollah with preparing for militant operations inside Egypt," Justice Mahmoud pointed out. Meanwhile, Justice Mahmoud affirmed that the security services will follow the necessary legal measures in line with the penal code during investigations with the defendants.

The Egyptian Bar Association has been notified of the start of the prosecution process and the procedures of appointing defense lawyers and slating dates of the trial, he added.
Posted by: Seafarious || 04/09/2009 00:00 || Comments || Link || E-Mail|| [275 views] Top|| File under:
Britain
Police chief quits over blunder
Britain's top counter-terrorism officer has quit after admitting he could have jeopardised an operation which aimed to thwart a possible al-Qaeda terror plot.

Assistant Commissioner Bob Quick resigned after he accidently revealed a a secret document to photographers. Police were forced to bring their operation forward and arrested 12 men - 10 of whom are Pakistanis.

Gordon Brown said Pakistan's government "had to do more" to root out the terrorist elements in its country.

Sources say the planned attack was to be "very soon" and "very, very big".

BBC home affairs correspondent Daniel Sandford said sources close to the investigation had revealed the counter-terror operation had been launched in response to a possible terrorist plot that had reached its final stages of planning. Although no specific target was mentioned in intelligence, police moved quickly because of concerns over the scale of the attack and the fact that it was going to happen soon, he said.

Security expert Peter Taylor told the BBC the attack was possibly to be made using an improvised explosive device.

The operation, and its subsequent raids in in Manchester, Liverpool and Lancashire, had gone ahead on Wednesday afternoon rather than 0200 BST on Thursday after Mr Quick's memo blunder, Mr Taylor said. The BBC's Daniel Sandford said the change of timings had "put public lives at risk" because it was carried out when people were awake and in public areas.

Police are questioning the 12 arrested men and "deep searches" of addresses are continuing, BBC security correspondent Frank Gardner added. Ten of those arrested are Pakistan-born nationals on student visas and one is a UK-born British national.

Gordon Brown said: "Increasingly we have seen terrorist links with Pakistan and Britain. I'll be talking to the Pakistan president Mr Zardari - we want the closest co-operation between Britain and Pakistan to deal with countering terrorism.

"One of the lessons we have learn from the past few years is that Pakistan has to do more to root out terrorist elements in its country as well."
Posted by: john frum || 04/09/2009 10:07 || Comments || Link || E-Mail|| [278 views] Top|| File under:
India-Pakistan
Policeman killed in Pakistan riots
QUETTA, Pakistan (AFP) -- Riots erupted in southwest Pakistan that left one policeman dead and three injured Thursday, as public anger boiled over following the murder of three nationalist politicians, officials said.

The mutilated bodies of the dissident Baluchs, who supporters said were picked up by intelligence agents in Turbat on April 2, were found dumped in a remote location on the outskirts of the southwest town, a party official said. The victims were identified as the head of the Baluchistan National Party (BNP), Ghulam Mohammad Baloch, his deputy Lala Munir Baloch and Sher Mohammad of the Baluchistan Republican Party, according to the official.

"Security agencies picked them up on April 2 and they had been missing since then," BNP spokesman Asif Baluch told reporters.

The late BNP chief played an important role in helping to secure the release of kidnapped American UN official John Solecki two months after he was snatched in the Baluchistan capital Quetta, he said. Solecki was released Saturday and was purported to have been held by the little-known Baluchistan Liberation United Front.

News of the killings sparked protests and violent riots in several cities across restive southwest Baluchistan province, which borders Iran and Afghanistan, and is rife with militant and sectarian violence. The riots left a policeman dead in the town of Khuzdar.

"A policeman was shot dead by a mob who were damaging government buildings," senior police official Ghulam Ali Lashari told AFP. "Now the situation is under control after paramilitary forces were called in to help police restore law and order," Lashari said.
Around 12 people were detained for disturbing the peace, he added.

In Quetta, protesters torched six government vehicles and a UN car while police arrested up to 20 people in connection with rioting, police said. "At least five government vehicles and a UN vehicle were set on fire by the rioters," senior police official Rasool Bakhsh Rind told AFP. "Three policemen were injured when unknown people threw a hand grenade at them," Rind said.

Police fired tear gas to disperse the crowds as protesters blocked roads, including the main artery linking Quetta to the southern port city of Karachi, an AFP reporter said.

Governor Baluchistan Nawab Zulfiqar Magsi "strongly condemned" the incident. "It is an act of terrorism," Magsi said.

Two nationalist parties of Baluchistan issued a call for a general strike on Friday and Saturday to protest the killings of the politicians, party officials said as other parties deliberated whether to join.

Hundreds of people have died in insurgent violence in Baluchistan since 2004, when rebels separate from mainstream Baluch politicians rose up demanding political autonomy and a greater share of profits from natural resources.
Posted by: john frum || 04/09/2009 12:49 || Comments || Link || E-Mail|| [273 views] Top|| File under:
Sri Lanka Army blasts hole in Tiger lines with 12 claymores
On March 16, the 11 Sri Lanka Light Infantry Regiment under Lt. Col. Kithsiri Ekanayaka, intercepted all roads leading to Puthukudyirrippu from Pudumattalan, and closed all supply routes. Thereafter, the LTTE had developed the footpath, as their new supply route to Puthukudyirrippu. The closing of this last route from Ampalawanpokkanai in the NFZ to Pachchapulmudai Junction, also became the responsibility of the 11 Infantry Regiment.

The open area in front of this route had been made into a security ring of about 600 metres by the Tigers, to be used as a firing range to halt any troop movement. Fierce fighting erupted when the Army tried entering this area on March 31, with six soldiers killed and 10 wounded.


Frontal attack didn't work.


Change of attack plan

Commander of 58 Division, Brig. Silva, with the commander of 58-1 Brigade Col. Deshapriya Gunawardena, immediately changed the attack plan. With the change of tactics, the 11 Infantry Regiment, which was only about 120 metres from the Tiger security ring, dispatched small squads with claymore bombs weighing about 12 kilos, each moving forward on all fours and fixed them in 12 spots along the security ring. By 12.00 midnight, having completed their mission, they were back in their FDLs.

Around 2:20 am on Wednesday, the Tigers, who were without any sleep, and on the watch in their defence ring, were blown to bits within seconds, and the defence ring reduced to rubble.


Ouch! That's gotta hurt!




"Into the breach!"


Lt. Harsha Jinasoma who commanded Delta Company and Charley Company commanded by Lt. Halwatura advanced through the ring as it was destroyed by the claymore blasts. The fierce fighting that erupted between the two sides, with the destruction of the enemy security ring, continued till 5:00 p.m.

All efforts of the Tigers to hold on to the route and the junction, were thwarted by the Army's firepower. The 11 Infantry Regiment was also after the strategically important junction, and did not let go. Lt. Col. Kalpa Sanjeeva leading 5 Vijeyaba Regiment of 68-1 Brigade under Lt. Col. Lalantha Gamage, advanced South to North of that territory.
Posted by: gromky || 04/09/2009 10:30 || Comments || Link || E-Mail|| [278 views] Top|| File under:
Sufi Mohammad announces end of Swat peace camp
SWAT: Maulana Sufi Mohammad announced end of Swat peace in protest. Talking to media, Sufi Mohammad criticized the federal government and said provincial government is sincere regarding peace deal, however, federal government is not in favour of Nifaz-e-Shariat. He said peace is not possible without Shariat.

Maulana Sufi Mohammad said he is not withdrawing from peace deal, however, ending camp in protest. He urged President Zardari to implement Shariat as soon as possible and said government will be responsible if law and order situation deteriorate in the area.
Posted by: john frum || 04/09/2009 10:21 || Comments || Link || E-Mail|| [258 views] Top|| File under:
Encircled Tamil Tigers eliminated, 500 killed, breaking LTTE resistance (with spiffy map)
The three decade prolonged conflict in the North and East yesterday reached its climax as the Security Forces were able to confine the LTTE, the most ruthless terror outfit in the world into a narrow stretch of 20 square kilometres in the North of Mullaitivu which has been demarcated for the civilians trapped inside the conflict affected zone.

But there is no guarantee period for their safety inside the No Fire Zone since with the sympathy of the civilians the Security Forces are determined to liberate each inch of land in the North to ensure that there will be no LTTE influence anywhere in the North and East.


This was the elimination of the Tigers' last pocket outside the NFZ. They lost a lot of troops and effective midlevel leaders. They were cut off, refused to surrender, and were all killed. The only thing left for the rest is to hide among civilians and hope to escape.


The LTTE had to face this pathetic situation suddenly, at the last leg of the battle outside No Fire Zone as the Security Forces made a surprise move on Wednesday encircling more than one square kilometre territory in which the LTTE was fighting heavily with the 58 Division troops.

It may be for the first time in the three decade long North East conflict that the ground troops practised this military manoeuvre which may have been in military books for centuries.

What is more special in this move is that the Security Forces were able to capture an area, where LTTE will have to fight for more than three weeks posing stiff resistance to the Forces within just two three days move by the 58 Division and the 53 Division together.

The intensity of the war that was going on for the past few weeks in Puthukudiyiruppu and Iranapalai would have proved the toughness of the battle there as the LTTE was engaged in a do or die battle to defend each inch of land in Puthukudiyiruppu from the advancing troops.


More blow-by-blow action at the link.
Posted by: gromky || 04/09/2009 09:37 || Comments || Link || E-Mail|| [678 views] Top|| File under:
Drone strike kills three Taliban near Wana
PESHAWAR: A suspected US drone slammed a missile into a vehicle in South Waziristan on Wednesday, killing three Taliban in the third such attack in just over a week, security officials said. No high-value targets apparently died in the strike at Gangi Khel village, about five kilometres west of Wana.

"Drones initially flew over mountains around Gangi Khel, where the Taliban have some positions," said one security official, on condition of anonymity. An anti-aircraft gun mounted on a truck fired towards the aircraft. "Drones returned after some time and targeted a vehicle, which was parked near some shops. Three people were killed in the attack. Four others were wounded. Two security officials confirmed that the three dead were Taliban – two of them Punjabi. The injured were local men or shopkeepers.

"It was a missile attack. We heard the sound of explosion in Wana. It shook our windows. We have no further details," senior administration official Ghafoor Shah told AFP by telephone. It was the third suspected US strike in a week, following the unveiling of a new regional strategy by US President Barack Obama that puts Pakistan at the heart of the fight against Al Qaeda.
Posted by: Steve White || 04/09/2009 00:00 || Comments || Link || E-Mail|| [251 views] Top|| File under:
Pakistani police arrest five Lashkar-e-Jhangvi hard boyz
Pakistani police Wednesday claimed arresting five militants of a banned outlawed group for carrying out attacks on government and police offices as well as NATO forces.

Wasem Ahmed, Capital Chief Police Officer (CCPO), talking to newsmen in Karachi, capital of Southern Sindh province, said that the police conducted a raid on a tip-off and arrested five militants. He said the militants belong to Lashkar-e-Jhangvi (LJ) outlawed outfit and added that police has recovered huge cache of arms, ammunition and other explosive materials from their possession.

He said government buildings including Foreign Office and Interior ministries and police offices were targets of the militants, adding, they have been involved in attacks on police across the country and trucks supplying oil to NATO forces in the neighbouring Afghanistan.
Posted by: Seafarious || 04/09/2009 00:00 || Comments || Link || E-Mail|| [269 views] Top|| File under:
Iraq
7 Killed in Baghdad Near Shiite Shrine
BAGHDAD, April 8 -- A bomb tucked inside a plastic bag detonated yards from Baghdad's most important Shiite shrine on Wednesday, killing seven people and injuring more than 20, authorities said, the latest of several attacks targeting mostly Shiite areas in recent days.

The assault occurred around noon in the capital's Kadhimiyah neighborhood, as worshipers made their way to the Imam Musa al-Khadim shrine. Witnesses said women and children were among the victims. Witnesses said Iraqi security forces blocked ambulances from entering the crowded area.

"People used carts to remove the wounded," said Um Ridha, 30, a teacher.

The attack occurred a day after a car bomb detonated in the same neighborhood, killing nine people, including a woman whose son was rescued from a burning taxi by a man, who later handed the infant to his uncle, police said. On Monday, six car bombs detonated across Baghdad, killing at least 34 people.
Posted by: Steve White || 04/09/2009 00:00 || Comments || Link || E-Mail|| [286 views] Top|| File under:
Who's in the News
78
[untagged]
Bookmark
E-Mail Me
The Classics
The O Club
Rantburg Store
Comments Spam
The Bloids
The Never-ending Story
Thugburg
RSS Links
Gulf War I
The Way We Were
Bio
Merry-Go-Blog
Hair Through the Ages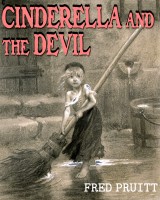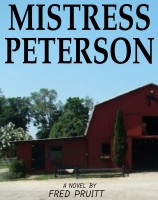 On Sale now!


A multi-volume chronology and reference guide set detailing three years of the Mexican Drug War between 2010 and 2012.

Rantburg.com and borderlandbeat.com correspondent and author Chris Covert presents his first non-fiction work detailing the drug and gang related violence in Mexico.

Chris gives us Mexican press dispatches of drug and gang war violence over three years, presented in a multi volume set intended to chronicle the death, violence and mayhem which has dominated Mexico for six years.
Click here for more information


Meet the Mods
In no particular order...


Steve White
Seafarious
Pappy
lotp
Scooter McGruder
john frum
tu3031
badanov
sherry
ryuge
GolfBravoUSMC
Bright Pebbles
trailing wife
Gloria
Fred
Besoeker
Glenmore
Frank G
3dc
Skidmark
Alaska Paul



Better than the average link...



Rantburg was assembled from recycled algorithms in the United States of America. No trees were destroyed in the production of this weblog. We did hurt some, though. Sorry.
54.159.94.253