Afghanistan
Afghanistan: NATO commander calls for more to fight drug trade
(AKI) - By Giovanni Del Re - Afghanistan's drugs trade has become a key obstacle in international efforts to stabilise the country, according to NATO's top European commander, General John Craddock. "I requested additional authorisation to permit ISAF to directly go after drug bosses and drug traffic facilities," Craddock told Adnkronos International (AKI).

Craddock was on a visit to the Afghan capital, Kabul, for meetings with commanders from the NATO-led International Security Assistance Force (ISAF). "Afghanistan is gaining in capability and size but is it adequate to the task?" Craddock asked.

"The authorisations for ISAF in the operation plan are to provide assistance to Afghan anti-narcotics forces, but these authorisations are not enough," Craddock added. "The UN estimates a total of 60 to 100 million dollars go to the insurgency," he said. "They buy the explosives (and) the bomb makers pay the soldiers who pull the triggers who kill our soldiers. We cannot let this go on, we must do this to reduce risks for ISAF soldiers."

"The issue is still controversial. Some countries are dragging their feet. I am very engaged on the issue and will speak with every single ally until they understand what is at stake."

Italy, France and Germany are reportedly among the main objectors to ISAF targeting the Afghan drug lords, according to unnamed AKI sources. ISAF currently has 53,000 troops from 40 countries in Afghanistan, NATO's largest ground operation outside Europe.

Around 100 million dollars from the drugs trade have been poured into the insurgency, especially the Taliban, strengthening them as a fighting force against the international troops. The United Nations estimates that revenues from Afghanistan's drugs trade amounted to 5 billion dollars in 2007, equivalent to half the country's national income.

A massive 90 percent of the heroin that reaches Europe comes from Afghanistan.


Yet the French, Germans and Italians don't want to do anything about it.

One positive trend is that the number of provinces free from opium has increased from 13 to 18 out of 34, according a recent UN report on the drugs trade.

The head of the UN's anti-drugs agency UNODC, Antonio Maria Costa, has called on NATO to give more concrete assistance in eradicating opium cultivation in Afghanistan. Costa suggested that ISAF consider expanding its anti-drug support to destroying heroin processing facilities and to intercepting drug convoys, as well as identifying and disrupting major traffickers.

He also said international forces in Afghanistan needed to regain military control of the provinces where opium is still being cultivated on a large scale.
Posted by: Fred || 09/25/2008 00:00 || Comments || Link || E-Mail|| [328 views] Top|| File under: Taliban
Afghanistan: Taliban attacks increase in new strategy, says NATO general
(AKI) - By Giovanni Del Re - NATO's top military commander, General John Craddock, has expressed concern about the growing number of civilians being killed or wounded in Afghanistan by a resurgent Taliban. In an exclusive interview with Adnkronos International (AKI), Craddock said that the Taliban had changed its strategy and there was greater insecurity in Afghanistan.

"There is greater insecurity, increased violence, but it is generally located in the east and the south, (and) it is not unexpected," Craddock said. "There is growing activity on the border of Pakistan-Afghanistan, there is an increased number of border fighters, I think there is an increased complexity."

Craddock spoke to AKI during a visit to NATO's ISAF mission, the international force which includes 52,000 troops from 40 countries. Speaking about the Taliban in Afghanistan, Craddock said there had been an increase in the deployment of improvised explosive devices and suicide bombers.

"They have changed tactics, there is an increased number of civilians killed or wounded, Afghan police forces are targeted and attacked," he told AKI. "I am concerned about the increase of violence, concerned about the governance, it seems not to be working in the way it should."

Craddock expressed particular concern about the dangers along the border between Afghanistan and Pakistan. "The border with Pakistan if not the problem, is the problem we focus most in terms of security," he said. "We have got to have coordination with forces on the ground: Afghan forces, ISAF forces, and Pakistani forces on the other side."

He said ISAF has opened the first border coordination centre at the Khyber pass and there are plans for five others on the border between Pakistan and Afghanistan. "That's a start to get a common picture on the ground and be able to trade information back and forth on the Taliban invaders," he said.

Craddock said while there was no increase in attacks in Kabul, there were more IED bomb attacks and suicide bombings elsewhere. "It is very difficult to understand what's going on because of the complexity of tribal affiliation. I think what we are seeing here is also due the fact that, when the efforts in the south are effective, they push the insurgency to the west and mostly in the central part of the country."

He said attacks in Kabul should be seen in perspective. "Of course, every suicide bombing, every attack reported will be seen as lack of security. But in a city of that size you can't prevent every IED, every attack, and insurgency knows that an attack captures the attention of the media, and will reported over and over again."
Posted by: Fred || 09/25/2008 00:00 || Comments || Link || E-Mail|| [321 views] Top|| File under: Taliban
Africa Horn
20 refugees feared drowned in Sudan
More than twenty Somali and Eritrean refugees are feared to have drowned after their overloaded boat capsized in eastern Sudan. The boat was crossing the Atbara River at night to evade police checkpoints. It was smuggling refugees from Shagarab refugee camp in eastern Sudan's Kassala state to the capital Khartoum. The boat was meant to carry 15 passengers at most, but was packed with 26. Three other boats loaded with refugees were also crossing the river.

"Four Eritrean men survived by swimming to shore along with one Somali woman who clung to a floating log," the UN refugee agency (UNHCR) said on Wednesday. Those feared dead include eight women and at least three children.

Survivors said they had paid around 100 dollars to smugglers for a safe passage. Police has held two suspected smugglers, who are refugees themselves. The refugees were trying to reach Khartoum seeking better living conditions, jobs or a way to immigrate to Europe.

According to UNHCR, there are about 130,000 refugees in Sudan, mostly from Eritrea, Ethiopia, and Somalia. A large number of the refugees live in camps.
Posted by: Fred || 09/25/2008 00:00 || Comments || Link || E-Mail|| [295 views] Top|| File under:
Africa North
Egypt: Kidnapped tourists reported to be in Sudan
(AKI) - The 19 people who have been kidnapped in Egypt are reported to have been taken to a secret location 25 kilometres across the border in Sudan, according to a Cairo media report.

The Cairo daily, al-Hayat, reported that the group - which includes five Italians, five Germans and a Romanian - have been taken across the border.

But there are mixed reports about the nationality of the kidnappers. Security sources told al-Hayat that the kidnappers originated from the tiny north African nation of Djibouti. But the daily, al-Sharq al-Awsat, cites Sudanese authorities who say that the kidnappers are Egyptian, while others have said the group is made up of one Chadian and three Sudanese.

Egyptian officials are believed to be continuing negotiations in a bid to secure the release of the group abducted near the southern city of Aswan on Friday.

Apart from the 11 Europeans, eight Egyptians were kidnapped with the group during a safari tour in the remote region. The kidnappers are believed to be seeking a hefty ransom.

Diplomatic officials from Italy and Germany are also closely involved in efforts to free the hostages. The Italian Foreign Affairs Minister, Franco Frattini, called on the media to exercise restraint to enable the authorities to continue their efforts to free the hostages. "I believe that it's important for the media to keep quiet, in an effort to stop the spread of information that could damage the work of the authorities," Frattini said on a visit to New York.
Posted by: Fred || 09/25/2008 00:00 || Comments || Link || E-Mail|| [317 views] Top|| File under:
Britain
Alleged terrorists wanted 'violent jihad' in Manchester
A Manchester taxi driver was a secret member of al-Qaida who had a terrorists' "contacts book" with phone numbers written in invisible ink, a court was told. Habib Ahmed, 28, of Cheetham Hill, attended a terrorist training camp in Pakistan and was funded in his activities by his wife Mehreen Haji, it was claimed.

A jury at Manchester Crown Court was told Habib Ahmed was called on to help conduct terrorist business in the UK and abroad by Rangzieb Ahmed, a 33-year-old Rochdale-born man who was an "important member" of al-Qaida. It was claimed that the terrorists' contacts book belonged to Rangzieb Ahmed and that he gave it to Habib Ahmed. The book was found when police secretly searched Habib's luggage as he flew back to Britain from Dubai. The two men, who are not related, deny they were members of al-Qaida and have gone on trial along with Habib Ahmed's wife in a case which is expected to last up to three months.

Andrew Edis QC, prosecuting, said the investigation had involved the use of listening devices in a hotel room in Dubai and inside two cars in Manchester. The jury was shown a series of documents including a flyer found at Habib Ahmed and Mehreen Haji's North Manchester home showing a picture of a sub machine gun under the heading "Jihad in Manchester?" - advertising an event with speakers at Longsight library.

Mr Edis said Habib Ahmed and Mehreen Haji had been interested in the idea of violent Jihad and had been married by Muslim cleric Sheikh Omar Bakri Muhammad who was the leader of the now defunct organisation al-Mujaharoun. The jury was shown a picture of the Sheikh at the wedding celebration and his signature on the couple's marriage certificate. The certificate also bore the name of witness, Hassan Butt who Mr Edis explained had given a number of interviews to newspapers saying he was a Taliban supporter and terrorist recruiter.

The jury was also told of books found at the couple's home and information on a computer including evidence someone had looked up information from the Anarchist's Cookbook including how to make explosives, lock picking and how to kill someone with your bare hands. A book called "Join the Caravan", which said fighting those occupying Muslim lands was a religious obligation was also found at the house.

Forensic examination of a computer found at the house revealed Mehreen Haji had been interested in the topic of Jihad and suicide missions because there was evidence of Google searches on whether they could be justified on religious grounds and notes she had made from those searches.

"December 2005 to July and August 2006. That is the key period," Mr Edis said. "The prosecution say that during that time Rangzieb Ahmed who was a member of al Qaida - and an important member of al Qaida who was in a position to direct some of its activities - was engaged in an operation which involved him travelling to Dubai and intending to travel onward to South Africa, but being diverted - because something went wrong - to the UK. "He was travelling on important al Qaida business. In that exercise he was assisted by Habib Ahmed who flew out to Dubai to help him. After they had met in Dubai they both separately flew to the UK arriving on or around Christmas or late December.

"Rangzieb Ahmed stayed in the UK for most of the time until January 17 2006 when he flew out to Pakistan. During that time he was meeting al Qaida contacts and being assisted by Habib Ahmed." He added: "Rangzieb Ahmed is a British national born in Rochdale. He went to Pakistan when he was quite young and spent most of his life out of this country in other places. But his visits to this country in 2005 and 2006 are of importance. The prosecution say he came here when he was doing al Qaida business.

"After he had gone Habib Ahmed remained in this country, it is where he lives. He continued to be a member of al Qaida and in April 2006 he went to a training camp in Pakistan to be trained in how to be an active terrorist. That costs money. When he was there his wife Mehreen Haji sent two tranches of money to him of £2,000 or thereabouts on each occasion."

Mr Edis said that when Habib returned from Dubai via Holland his bags were secretly searched by the police there and found to contain three books. "The prosecution say that those books contained information of considerable importance to a terrorist because it is information which enables terrorists to communicate by email with each other secretly and also some important phone numbers for terrorist contacts - the contacts book of a terrorist," said Mr Edis.

The jury was told Ranggzieb Ahmed had admitted to being a member of another organisation banned in this country called Harkat-ul-Mujihadeen, but that he denied being a member of al Qaida.

Rangzieb Ahmed and Habib Ahmed are both charged with membership of Al Qaeda between January 1 2002 and September 1 2006 and possession of three books linked with terrorism between April 22 2004 and April 12 2006. Rangzieb Ahmed, 33, of Barnston Avenue, Fallowfield is further charged with directing terrorism between April 22 2004 and August 24 2006 and possession of a rucksack containing traces of explosives between April 22 2004 and January 17 2006.

Habib Ahmed, 28, from Cheetham Hill faces additional charges of possession of information for terrorist purposes contained in books between April 13 2006 and August 24 2006 and electronic records connected with terrorism on August 23 2006. He is also charged with attending a terrorist training camp in Pakistan between April 23 2006 and June 27 2006. Mehreen Haji, 27, from Cheetham Hill, is charged with two counts of funding terrorism to the tune of £2,005 on May 11 2006 and £1,991 on May 12 2006 which was given to Habib Ahmed. They deny the charges.
Posted by: ryuge || 09/25/2008 05:56 || Comments || Link || E-Mail|| [310 views] Top|| File under:
Home Front: Politix
Palin Sits Down With Karzai, Uribe
Republican vice presidential candidate Sarah Palin made her diplomatic debut Tuesday, meeting with two heads of state who traveled to New York for the opening of the U.N. General Assembly.

Palin, who met with Afghan President Hamid Karzai and Colombian President Alvaro Uribe, engaged in small talk and policy discussions as part of her effort to augment her foreign policy credentials. Palin, who has traveled outside North America once, also met with former secretary of state Henry Kissinger at his New York office.

The campaign of Sen. John McCain sought to highlight the sessions with several photo ops, though they limited the news media's access, at one point barring print reporters from observing Palin's initial exchange with Karzai.

Shuttling from one meeting to another, Palin traveled across New York with the buzz of a high-profile personality. Her motorcade shut down traffic, and for a time police barred entry to her Midtown hotel. Tourists pulled out video cameras to film the Alaska governor, prompting several police vehicles to drive onto the sidewalk to protect the SUV in which she was riding. Traffic backed up, crowds gathered behind the barricades and a supporter yelled, "We love you, Sarah!"

Palin also received her first national security briefing on Tuesday from the director of national intelligence, Mike McConnell, and several of his aides -- a standard practice for the two parties' nominees.

In a briefing with reporters, Palin's senior foreign policy adviser, Stephen E. Biegun, said the governor did not issue policy pronouncements during the sessions with Karzai and Uribe, each of which lasted about half an hour. Biegun said her goals were "to establish a relationship and to listen." Meetings with foreign leaders, he added, "are a very important part of her being prepared on Day One."


Posted by: Fred || 09/25/2008 00:00 || Comments || Link || E-Mail|| [297 views] Top|| File under:
Home Front: WoT
Al-Qaeda Targets Lethal Disease Research Facility on NY Island
Until her arrest in Afghanistan this summer, Aafia Siddiqui was the FBI's most wanted woman in the world. Now the U.S.-educated, Pakistani mother of three is being held in New York's Metropolitan Detention Center facing attempted murder charges.

Aafia Siddiqui holds biology and neuroscience degrees from Massachusetts Institute of Technology (M.I.T.) and Brandeis University. In 2003, she vanished from Pakistan and reappeared on July 17, 2008, outside the governor's compound in Ghazni, Afghanistan. According to the FBI indictment against her, Siddiqui was carrying "various documents, various chemicals, and a computer thumb drive."

Aafia Siddiqui is believed to be an al-Qaeda operative. Among the documents in her possession were handwritten notes referring to a "mass-casualty attack" listing locations commonly known to be targets: Wall Street, the Brooklyn Bridge, the Statue of Liberty, and the Empire State Building. But one target, Plum Island, remains virtually unknown to the American public. If Siddiqui really is an al-Qaeda operative, the consideration that this government facility (officially known as the Plum Island Animal Disease Research Center) is a target is unnerving.

Located approximately eight miles off the coast of Connecticut, the 840-acre research facility is home to the most virulent zoonotic diseases in the world. The lethal diseases stored and studied on Plum Island are transmitted to humans by animals. The only U.S. strains of foot-and-mouth disease (eradicated from American soil in 1929) are secured in freezers on Plum Island, as are strains of polio, hog cholera, and African Swine Fever. None of the animals on the island ever leave; those that come uninvited, like deer that sometimes swim there from the mainland, are shot.

The island, located in the Long Island Sound, is 85 miles north of Manhattan. It was purchased as a government facility in the late 1800s and used as a defense fort during both world wars. After World War II, Plum Island became a bio-warfare lab — with its set-up and operation spearheaded by former Nazi scientist Eric Traub, who had been Hitler's bio-weapons doctor before he was captured.

In 1954, the Department of Agriculture took over control of Plum Island, transforming the facility into "America's first line of defense against foreign animal disease." By 1999, outspoken scientists and government officials called for the facility to be closed down, saying the study of obscure zoonotic diseases did not warrant the $16.5 million that taxpayers were spending on it each year. Further, many felt the risks associated with a category-five hurricane hitting the laboratory outweighed the benefits of the research going on there. A hurricane in 1991 knocked power out on the island and threatened the release of deadly germs; there was another power outage in 2002. Along came the terrorist attacks of 9/11. Control ceded to the Department of Homeland Security and the government shifted its focus from closing the facility to expanding it.

In a recent op-ed piece for the Hartford Courant, Connecticut State Attorney General Richard Blumenthal outlined some of the dangers associated with the "monstrous risks" of the Plum Island facility — should it be compromised. Among them:

* The proximity of Plum Island to New York City, one of the nation's most populous cities and a repeated target of terrorist attacks.

* The fact that 20 million people live within 50 miles of Long Island Sound.

* The proximity of Plum Island to a nuclear submarine base, a nuclear submarine construction facility, the U.S. Coast Guard Academy, and a major nuclear power plant.

* The special security risks of protecting and providing emergency response services to an island.

A final decision about whether or not to expand the current island facility or move it will be reached before the administration change on January 20, 2009. Until then, the debate as to where the facility should go continues.

One fact is not up for debate. Al-Qaeda's desire for a mass-casualty attack on American soil isn't going anywhere. That an al-Qaeda operative — a scientist with a biology degree from M.I.T. — was arrested overseas with a U.S. biological and agro-defense facility listed in her own handwriting as being on a "wish list" of attacks only underscores this fact.

No wonder the FBI considered Aafia Siddiqui one of the most wanted women in the world.

Note: Siddiqui failed to show up for her arraignment in federal court in Manhattan on September 4. Her attorney cited poor health as she recovers from a gunshot wound. During an interrogation in Afghanistan last July, Siddiqui commandeered a weapon and fired at U.S. Army officers, FBI agents, and her interpreters. One agent returned fire and Siddiqui was shot in the torso.

In August, the U.S. Department of Homeland Security listed five mainland locations (other than Plum Island) it is considering to house a new, Biosafety Level 4 laboratory: Flora, Mississippi, is at the top of the list. Other sites include Athens, Georgia; Manhattan, Kansas; San Antonio, Texas; and Butner, North Carolina.
Posted by: Anonymoose || 09/25/2008 10:47 || Comments || Link || E-Mail|| [413 views] Top|| File under:
Yale to archive bin Laden tapes
English majors getting tired of Shakespeare and Wordsworth will soon be able to turn to Yale's libraries for a poet of different kind altogether: Osama bin Laden.

The University is currently in the midst of processing, preserving and archiving 1,500 audio tapes recorded in bin Laden's Afghanistan headquarters from 1988 through 2000 — a collection that includes recordings of everything from celebrations after militant actions to religious sermons to, yes, bin Laden's poetry. The University has already digitized 335 of the tapes and will have the rest of the project completed in a few years, Yale spokesman Tom Conroy said, and once the archiving is finished, the entire collection will be available to researchers and students.

The tapes took a roundabout route to New Haven. After the December 2001 fall of the Taliban, Bin Laden and his cohorts fled his Kandahar compound, leaving behind hundreds of audiotapes of gatherings, speeches and sermons that would be unearthed by CNN in the ensuing weeks. The network turned over the tapes to the Federal Bureau of Investigation, which decided to release the tapes after concluding that the recordings did not contain any sensitive intelligence.

David Edwards, director of the Williams College Afghan Media Center, obtained the tapes with the intention of preserving and cataloging them. Edwards, a professor of anthropology and sociology, alerted his colleague Flagg Miller, an assistant professor of religious studies at the University of California at Davis, of the tapes' availability for research purposes. But Edwards subsequently determined that the tapes, having been tossed around and kept in a damp and dusty environment, were in fragile condition and required treatment. He said he thought they would be accessible to a wider range of people at a large research university — particularly one with a strong interest in Middle East collections, such as Yale. In 2005, he offered the audiotapes to the Yale Library Manuscripts and Archives, and later that year they made the trek from Williamstown, Mass. to New Haven.

William Massa, head of collection development for Yale libraries, said that while the original audiotapes are being kept in a Yale library shelving facility in nearby Hamden, researchers, including those without a Yale ID, are welcome to use Yale's digital archive to access the tapes that have already been restored and processed. "Anybody who registers to use Yale's resources can have access to the digital recordings," he said. Conroy said researchers can listen to the digital files in the original Arabic on a secure laptop in the Manuscripts and Archives reading room.

For now, Miller is the sole researcher studying the tapes. Miller, who has access to the original tapes but also uses copies, said the tapes are helping him to investigate the role that language ideology and poetry play in contemporary Muslim reform in the Middle East. Miller, who over the past three years has been translating and transcribing the tapes, said his research will be compiled into a book that will seek to explain the development of Bin Laden's militant movement with respect to the role of language in Islam and Muslim culture. "The collection represents the most important database on Bin Laden's intellectual formation that is available to the public," Miller wrote in an e-mail.

Miller said Western scholarship and the media have focused specifically on Bin Laden's public statements surrounding Sept. 11 and on rare occasions have revisited earlier statements that he made about the West. The cassettes in the collection, in contrast, offer recordings from as far back as the late 1980s in which Bin Laden can be heard opining on issues such as fighting the Soviet Union, which invaded Afghanistan in 1978. The cassettes include "moving personal narratives of martyrdom" from members of a group that in time would develop a more rational public persona, Miller said. The New York Times has reported that one of the tapes includes a recording of notorious Egyptian-born cleric Abu Hamza al-Masri preaching to jihad recruits by comparing frying eggs to holy war.

Despite the tapes' high-profile content and recent coverage in major news outlets such as the New York Times and the Los Angeles Times, many Yale history and political science professors interviewed for this article, including those who specialize in the Middle East, said they were unaware of the recordings' residence in Yale's libraries. "This is the first time I have heard of them," political science professor Andrew March said. More than 200 speakers are featured in the audiotape collection, with 20 audiotapes featuring Bin Laden's voice.
Posted by: ryuge || 09/25/2008 06:05 || Comments || Link || E-Mail|| [290 views] Top|| File under:
India-Pakistan
Pakistan: Al-Qaeda linked militants threaten new attacks
(AKI) - The Islamist militant group, Fidayeen-e-Islam, on Wednesday threatened to carry out fresh terrorist attacks in Pakistan.

The Al-Qaeda-linked group that claimed responsibility for the devastating bomb attack on the Marriott hotel in Islamabad at the weekend, threatened to target those "who help American forces in the country".

A mobile text message signed by an alleged spokesman for the group was sent to the Arab television network Al-Jazeera. It had the same initials that had been used to claim responsibility for the Marriott attack that killed at least 53 people and injured 266 others.

It also threatened to attack Sadruddin Hashwani, proprietor of the hotel targeted in central Islamabad on Saturday. "What the Pentagon said concerning the death of two marines in the attack on the Hotel Marriott is false," the text message said. "Because at the time of the hotel attack it was full of marines, CIA agents, the FBI and European diplomats."

Until this week, the Fedayan al-Islam was a little known militant organisation. The group is based in Pakistan's tribal areas and connected at the hip to leading militant Baitullah Mehsud. It said the aim of the Marriott attack was to remove "American crusaders" from Pakistan and stop them interfering in the government, the military and the media.
Posted by: Fred || 09/25/2008 00:00 || Comments || Link || E-Mail|| [331 views] Top|| File under: al-Qaeda in Pakistan
Pak determined to eradicate menace of terrorism: Gilani
(PTI) Expressing dissatisfaction over the law and order situation in Pakistan, Prime Minister Yousuf Raza Gilani today underlined his government's commitment to fight terrorism.


"Yeah! They're really gonna get it! Just you wait and see!"


Chairing a meeting of his cabinet here, Gilani stressed the "need for stringent measures with utmost vigour and strategy to eradicate the menace of terrorism from society".

Omar Saeed Sheikh's still alive. He's the Kandahar hijack laddy, who killed Daniel Pearl. He's been in jug for six years, going through appeal after appeal, probably with a "spectacular escape" in his future.
He also called for an "effective strategy to deal with terrorist incidents in a more coordinated manner" to provide an environment of peace and security to the people.

Hafiz Saeed, the head of Jamaat-ud-Dawa and the founder of Lashkar-e-Taiba is not only still alive, he's free as a bird and respected throughout the Land of the Pure. His boyoz are making special guest appearances in the mosques of Peshawar, preaching jihad, rolling their eyes and hollering "death to the infidel" whilst looking just as fearsome as can be. His collection boxes are freely available for the rubes Faithful to drop their hard-earned into to help finance global jihad.
An official statement said Gilani, "while expressing dissatisfaction over the overall law and order situation in the country, has reaffirmed the government's commitment to fight terrorism".

Masood Azar is also at large. He's a member of the Supreme Council of Global Jihad and the head of Jaish-e-Mohammad, the most prominent Deobandi terrorist organization, and its several false nose and moustache organizations. He was one of the hard boyz freed in Omar's Kandahar hijack operation.
While discussing law and order, he said "criminals do not have any ground to stand on (and) therefore they must be pursued in the hottest way. The law of the jungle cannot be allowed to persist as we are deeply concerned about the life and property of the people of Pakistan."

Sufi Mohammad, head of the TNSM that turned Swat from a fairly peaceful tourist destinaiton into a source of refugees and mindless violence, was released from jug for "health reasons." His son-in-law, Mullah Fazlullah, remains at large and doesn't appear to be pursued with any specific vigor even while the Mighty Pak Army is "suppressing" his minions. Fazlullah's issued edicts declaring girls' education 'un-Islamic' and declaring polio vaccination un-Islamic. He operates an illegal FM radio station that exhorts the faithful to jihad against the government and that's apparently impervious to radio direction finding.
Referring to Saturday's deadly suicide attack on the Marriott Hotel that killed 53 people, including Czech Ambassador Ivo Zdarek, and injured 266, Gilani said: "Today's cabinet (meeting) is haunted by the legacy of the Marriott Hotel suicide bombing." The meeting offered prayers for the dead and observed a minute's silence for the foreigners who died in the attack.

On various occasions we've given the Paks Mullah Omar's address and probably his phone number in Quetta. We know when and very likely where Mullah Omar's Quetta Shura meets, and we know when and very likely where Jalaluddin Haqqani's Northern Shura meets. We have a handle on where Gulbuddin Hekmatyar's headquarters and staff are in FATA.

Every now and then there's a report that bin Laden is "hiding" in Pak territory and those reports are always immediately and firmly denied even in the face of evidence to the contrary. NWFP and FATA are crawling with Arabs, Uzbeks, Chechens, and similar Islamic lice. U.S. drone strikes, that rouse indignation -- and calls for jihad -- among Pak legislators routinely eject this or that Qaeda big turban from the gene pool, including any number of Qaeda Numbah Threes. In the case of the first strike on Damadola we almost got Zawahiri.

When big turbans are snagged it's often not from NWFP but from Pak's big cities: Abu Zubaydah from Faisalabad, Khalid Sheikh Mohammad in Rawalpindi, Ramzi bin al-Shibh and Tawfiq Attash Kallad in Karachi, just off the top of my head.

I joke every now and then about Binny living in Qazi's guest house -- but it's not really a joke. Probably he's got a house in a nice neighborhood in Faisalabad or someplace like that, with a garden and a driver, and he commutes to his command post -- probably in Chitral, at the end of the highway and a little beyond, that you just never hear about in the news -- for major operations. It's entirely likely that, clean shaven and un-beturbanned, wearing a neat business suit and a rep tie, he routinely flies Pak Airlines or Saudia to visit friends and relatives and to attend this or that wedding or funeral as "Abdul Rehman" or "Mr. Abdullah."
The members of the cabinet desired that "stern action" must be taken by law enforcing agencies as "their intelligence agencies are failing miserably to lay hands on the perpetrators" of attacks.


Failing miserably and failing intentionally, I'd say.



This article starring:
Chitral
Damadola
Faisalabad
Karachi
Rawalpindi
ABU ZUBAIDAH
al-Qaeda
GULBUDIN HEKMATYAR
Hizb-e-Islami
HAFIZ SAID
Lashkar-e-Taiba
JALALUDIN HAQQANI
Taliban
KHALID SHEIKH MOHAMAD
al-Qaeda
MASUD AZAR
Jaish-e-Mohammad
MULLAH FAZLULLAH
TNSM
OMAR SAID SHEIKH
al-Qaeda
RAMZI BIN AL SHIBH
al-Qaeda
SUFI MOHAMAD
TNSM
TAWFIQ ATTASH KALLAD
al-Qaeda
Posted by: Fred || 09/25/2008 00:00 || Comments || Link || E-Mail|| [778 views] Top|| File under: Jaish-e-Mohammad
Pak begins probe into crash of suspected US spy plane
(PTI) Pakistan has initiated a "detailed investigation" into the crash of a suspected US spy plane in the restive northern border areas amid claims by tribesmen they had shot the unmanned drone down. The suspected US drone crashed in Pakistan's tribal areas bordering Afghanistan where American military strike have sparked tension and the Pakistan army said it was investigating whether the UAV was shot down or crashed, media report said.

Confirming the crash of the US predator drone in Angoor Adda area of South Waziristan, the Pakistan Army spokesman was quoted by The News newspaper as saying it crashed apparently due to malfunctioning. Though the army said the drone crashed, local residents said it might have been shot down. "Yes, the security forces and Wazir tribesmen fired at the plane and shot it down," an unnamed security official was quoted as saying by the Pakistani daily.


"I shot it with me Grandpappy's Martini-Henry!"

"The wreckage of the UAV has been recovered from the site by the security personnel and the matter is under detailed investigation," the army spokesman said in a statement.

It did not say who the drone belong to but security official citing anonymity said it was an American aircraft.

The Pentagon, the paper said, had no report of any crash, while the CIA declined to comment.

The incident comes just two days after Pakistani official said that their troops had opened fire to drive back two US helicopter gunships that had crossed into Pakistani airspace in neighbouring North Waziristan.

The site of the drone crash in South Waziristan was a scene of the first ever officially acknowledged special operations hit by US-led coalition forces which left 15 dead including some key al Qaeda operators.
Posted by: Fred || 09/25/2008 00:00 || Comments || Link || E-Mail|| [303 views] Top|| File under: Govt of Pakistan
Pakistan: Taliban war now threatens to reach beyond tribal areas
(AKI) - By Syed Saleem Shahzad - The Taliban rebellion which has gripped Pakistan's North West Frontier Province bordering Afghanistan is gaining strength and threatening to escalate in other parts of the country.

The tribal areas of the NWFP that border Afghanistan are steadily falling to a creeping Taliban-led militancy. Military operations have proved ineffective and the militants have rejected offers of any ceasefire while government offices, the Chief Minister's house and military camps are now under attack in the area as well.

More than 100 Pakistani soldiers have been captured during operations to control militants in the Bajaur agency and the armed forces do not know about how to handle operations in the tribal areas. If security forces use jet fighters, militants slip into the thick forests of Kunar in Afghanistan through the maze of mountains on the border and if they advance overland, they immediately come under attack.

On Wednesday, all exit and entry routes leading to the Chief Minister's House and the Governor's House were closed, after the provincial capital of Peshawar came under intense attack this week,

Four rockets were fired on the airport on Monday and again Tuesday. The main oil depot of the city which provides the city's fuel supplies and power generating stations, came under attack on Sunday but fortunately the target missed or the city would have been plunged into darkness for two weeks.

The Kohot Tunnel, the main trade route of the province has been closed for the last sixteen days due to military operations in the Dara Adam Khail.

On Tuesday, the impartial Taliban commander Abdul Wali declared war on the security forces in the adjacent Mohmand Agency, immediately to the south of Bajaur, and sent hundreds of new militants to attack security forces there.

The region around Peshawar, capital of the North-West Frontier Province, including Shabqadar, Charsada, Matni has been a battle ground between the security forces and the Taliban.

In the Swat Valley, the Taliban have once again reinforced their position by renewing attacks on security forces. In the strategic Khyber Agency which is a main NATO route for the supplies to Afghanistan, a jirga (or tribal council) announced the closure of offices belonging to all religious and social organisations in the tribal agency.

The Taliban seized four containers there this week and militants told Adnkronos International (AKI) that the containers were carrying food items and water for NATO troops.

"As our national defence strategy appears to have collapsed, our own proxies -- the Taliban and the Jihadis -- are now waging a war on Pakistan itself and have killed 10,267 Pakistanis in five years, which is 6,000 more deaths than the total number of Pakistani lives lost in the Pakistan-India War of 1965, " wrote Farrukh Saleem, Executive Director of Center for Research and Security Studies, a regional security think tank recently. "It's neither about religion nor about tribal traditions.

"Our national defence strategy has long been dependent on the use of the Taliban in the West and the Jihadis pinning down elements of India's 9, 10, 14, 15 and 16 Corps in the north-east." Saleem said.

After the devastating suicide attack on the Marriott Hotel in Islamabad killed more than 80 people and injured 260 others on Saturday the sense of vulnerability to the militants has deepened in Pakistan.

"As a military officer who served for 40 years I can tell that we can defeat any army of the world but cannot motivate our men to fight against our own people," said Retired Major General Jamshed Ayaz in a local TV talk show. Jamshed is the head of a national think-tank called the Institute of Regional Studies.

According to the senior government sources, Pakistan's President Asif Ali Zardari talked to US officials about establishing a joint force comprising Americans, Afghans and Pakistanis to hunt down the Taliban.

The prime minister advisor on Interior Affairs, Rehman Malik tried to approach Taliban commander, Baitullah Mehsud, in South Wazirsitan and Tehreek-e-Taliban leader, Maulana Faqir Muhammed, in Bajaur to solicit a ceasefire agreement. But militant sources told AKI that the government offer was rejected by the militants.

"After 9/11, we have lost at least two legs of our national defence strategy. As if losing two legs wasn't enough, our Jihadis and our Taliban, the very tools of our foreign policy, are on the loose," said Saleem.

"Our ex-proxies are hitting back at the very soul of Pakistan. It's neither about religion nor about tribal traditions. This is an active insurgency whereby our ex-proxies are struggling to suck the soul out of the nation-state called the Islamic Republic of Pakistan and then hold physical terrain from where they can affect their agenda.

"Our one-time proxies have challenged the state for control of a portion of its territory. The outside world, meanwhile, is out to contain us and stop our violence from spreading. Our national defence strategy has long been due for a major makeover. But, we have long been in a state of denial. Pakistan is truly under siege; under siege because of the proxies we keep."

Posted by: Fred || 09/25/2008 00:00 || Comments || Link || E-Mail|| [488 views] Top|| File under: TTP
Pakistan's president tells Palin she is 'gorgeous'
Sarah Palin and the foreign leaders she has met with in New York have said very little to reporters over the last two days, but the press happened to be in the room on Wednesday for one eyebrow-raising exchange, as the new president of Pakistan lavished praise on Palin's looks.

On entering a room filled with several Pakistani officials this afternoon, Palin was immediately greeted by Sherry Rehman, the country's Information Minister. "And how does one keep looking that good when one is that busy?," Rehman asked, drawing friendly laughter from the room when she complimented Palin.

"Oh, thank you," Palin said.

Pakistan's recently-elected president, Asif Ali Zardari, entered the room seconds later. Palin rose to shake his hand, saying she was "honored" to meet him. Zardari then called her "gorgeous" and said: "Now I know why the whole of America is crazy about you."

"You are so nice," Palin said, smiling. "Thank you."

A handler from Zardari's entourage then told the two politicians to keep shaking hands for the cameras. "If he's insisting, I might hug," Zardari said. Palin smiled politely.

The Alaska governor did not answer questions from reporters at her first two appearances on Wednesday, when she joined McCain in meetings with Georgian president Mikheil Saakashvili and Ukrainian president Viktor Yushchenko, and then traveled downtown to meet with Iraqi president Jalal Talabani.

But she did offer brief remarks to a reporter at the Zardari meeting who asked about her day. "It's going great," Palin said. "These meetings are very informative and helpful, and a lot of good people sharing appreciation for America."
Posted by: john frum || 09/25/2008 00:00 || Comments || Link || E-Mail|| [315 views] Top|| File under:
Iraq Political Breakthrough Buried By MSM
...the Iraqi parliament approved a law paving the way for the first provincial elections in four years.

The breakthrough came after lawmakers decided to postpone a decision on how to resolve a power-sharing dispute over the oil-rich city of Kirkuk, which has stoked ethnic tensions in northern Iraq.

U.S. commanders have warned that failure by the central government to make progress in promoting unity among Iraq's divided ethnic and religious parties was threatening recent security gains...
Posted by: Anonymoose || 09/25/2008 09:33 || Comments || Link || E-Mail|| [301 views] Top|| File under:
Iraqi Parliament Approves Provincial Elections Law
After months of impasse, Iraq's parliament passed a provincial elections law Wednesday that paves the way for elections in most parts of the country by Jan. 31 and could help bolster efforts at national reconciliation.

But Iraqi lawmakers decided to postpone debate over one of the most contentious issues facing Iraq -- a dispute among ethnic Arabs, Kurds and Turkmen over power sharing in the oil-rich city of Kirkuk. The legislators also decided to delay discussions over how to best achieve political representation for Iraq's Christians and other minorities.

The legislation was approved only after Kurdish, Arab and Turkmen lawmakers agreed to a U.N.-brokered compromise that calls for a parliamentary committee to review the status of Kirkuk, which the Kurds seek to incorporate into their autonomous region in northern Iraq.

So for now, elections will be held in 14 Iraqi provinces by Jan. 31, 2009, lawmakers said, acknowledging that it would be difficult to hold any elections this year, as originally scheduled. Not included in the legislation were three provinces in the Kurdish region and Tamim province, of which Kirkuk is the capital.

Iraq's three-member Presidency Council led by Jalal Talabani, a Kurd, still needs to approve the vote. He vetoed the last attempt by parliament to pass a measure, but this time the presidency was expected to approve it.


Posted by: Fred || 09/25/2008 00:00 || Comments || Link || E-Mail|| [327 views] Top|| File under:
Israel-Palestine-Jordan
Shin Bet: Separation fence fueling attacks by East Jerusalem Arabs
The West Bank separation barrier is fueling attacks by East Jerusalem Arabs who feel isolated from fellow Palestinians and are increasingly likely to lash out independently, the Shin Bet security service said on Wednesday, two days after an East Jerusalem resident plowed his car into a crowd in Jerusalem, wounding 17.

The findings by the Shin Bet, which has usually championed tough tactics against a Palestinian uprising that erupted in 2000, appeared to dovetail with Palestinian arguments that a peaceful resolution of Jerusalem's status is key to addressing the causes of political violence in the city.

Citing a need to keep out suicide bombers, Israel has been erecting a network of fences and barricades in the West Bank which loop around Jerusalem. Palestinians see it as a de facto border designed to cut their political ties to East Jerusalem. "Awareness of the fence is creating a long-term estrangement between Jerusalem and the West Bank," the Shin Bet said in a statement, adding that some Palestinian attacks had been motivated by a grassroots desire "to ensure Jerusalem does not disappear from the political agenda".
Posted by: Fred || 09/25/2008 00:00 || Comments || Link || E-Mail|| [317 views] Top|| File under:
Haniyeh says road to Palestinian dialogue looks 'impassable'
Deposed Palestinian Premier Ismail Haniyya cast doubt Wednesday on Egyptian-brokered Palestinian unity talks between his Hamas movement and President Mahmoud Abbas' rival Fatah party. "What is happening on the ground in the Gaza Strip and the West Bank indicates that the road to dialogue is impassable and faces major obstacles," Haniyya, who now heads a rump government in the Gaza strip, said in a statement.

"There is one hand asking for dialogue and another hand holding a knife behind its back," he added.

The two main Palestinian movements have been bitterly divided since Hamas won democratic elections and formed a government in 2006. A power struggle ensued as Israel and its Western allies tried to force Hamas out of office, eventually descending into street battles in June 2007. The divisions deepened when Hamas fighters routed their Fatah rivals in Gaza, prompting Abbas to depose the Hamas-led Cabinet and appoint a replacement by decree.

On Tuesday, Fatah agreed to an Egyptian proposal to create a new Palestinian "unity government" acceptable to the international community and welcomed the idea of dispatching Arab forces to Gaza to help implement it.

The proposal appeared to be a non-starter because such a government would have to include strong representation from Hamas, which Israel, the United States and other Western powers refuse to have truck with because they regard it as a "terrorist" organization.

Hamas was to send a delegation to Cairo in the coming weeks to discuss the plan, but it was far from clear whether the Islamist movement - which has always opposed the presence of foreign forces in Gaza - would agree to it.

Israel and the West have blacklisted Hamas and boycotted Palestinian governments that include the movement.

Abbas has said he would meet with Hamas leaders, but only after they return Gaza to his control. Hamas has refused to relinquish control of Gaza but said it would meet Abbas without preconditions.

Posted by: Fred || 09/25/2008 00:00 || Comments || Link || E-Mail|| [308 views] Top|| File under: Hamas
Peres: Iran unwanted guest in Mideast
Israeli President Shimon Peres points the finger of blame at Iran over Tel Aviv stonewalling the establishment of a Palestinian state. In an address to the UN General Assembly on Wednesday, Peres claimed that the Israelis occupying Palestinian lands enjoy a 'democracy' that suffers because Iran 'divides the Middle East'.

Since the victory of the Islamic Revolution in 1979, Iran has refused to recognize Israel for its occupation of Palestinian lands as well as the numerous crimes committed against Palestinians - crimes which have been condemned by even close Israeli allies.

"It (Iran) built a danger to the entire world. Its quest for religious hegemony and regional dominance divides the Middle East and holds back chances for peace, while undermining human rights," said the Israeli president, who administrates a regime notorious for genocide and the imposition of 'collective punishment' on natives of the land. "Israel has shown that democracies can defend themselves. We do not intend to change," he said.

Peres also accused Iran of providing support to the Hezbollah Movement, which played a major role in repelling the Israeli invasions of Lebanon.


Now for the obligatory Israel-bashing:

Several UN Security Council resolutions condemning Israeli actions against Palestinians have been defied by Israel. The US, Israel's number one ally, has also exercised its veto powers to prevent the adoption of 42 anti-Israeli resolutions sought by the council since 1972.

Since 2004, Washington has vetoed three resolutions which called for Tel Aviv to halt its operations in the Gaza Strip - which had been occupied by Israeli forces from 1967 to 1994.

The exercise of veto powers by the US has led to a continuation of rocket launches by Tel Aviv into the strip, causing the death of a large number of civilians.

After declaring the strip 'a hostile entity' in September 2007, Israel curtailed travel into Gaza and cut fuel and electricity supplies to the region.

As Gaza depends upon external healthcare systems for the provision of a broad range of medical treatments, the Israeli imposed military blockade forced chronically ill and terminal patients to desperately seek passage out of the coastal strip.

Physicians for Human Rights-Israel released a report in August, titled Holding Health to Ransom, exposing 'the methods of coercion' Israel has employed to pressure Gazans and to spy on the strip.

According to the report, the regime prevents such patients from leaving Gaza to receive medical treatment unless they can provide desired information about their relatives.

Medical treatment for 'the most helpless members of society', reads the report, 'is explicitly or implicitly made contingent upon collaboration' with Israel on a 'regular' basis.

"I decide and set the rules, and you'll see that if you do as I say, I'll let you go to Ichilov Hospital," the report quotes an interrogator as telling a patient. "It depends if you accept my demands."

The situation in Gaza is such that Iran has on numerous occasions called on the United Nations to stop the 'collective punishment' imposed on Palestinians. Tehran also demands the enforcement of UN resolutions against Tel Aviv.

While Israel leads the world in its efforts to supress the Palestinian people, Tel Aviv continues to point the finger of blame at Iran.

Iranian 'support for Hamas split the Palestinians and postpones the establishment of the Palestinian state,' Peres said, referring to the Palestinian democratically-elected government. "At the center of this violence and fanaticism stands Iran," Peres continued in his address to the 192-member assembly.
Posted by: Fred || 09/25/2008 00:00 || Comments || Link || E-Mail|| [295 views] Top|| File under: Govt of Iran
Peres accuses Ahmadinejad of echoing Protocols of Elders of Zion
Israel's President Shimon Peres on Tuesday criticized the speech by Iran's President Mahmoud Ahmadinejad addressing the U.N. General Assembly in which he attacked the Zionist State.

The president of Iran's speech to the United Nations attacking "Zionist murderers" was reminiscent of one the most notorious anti-Semitic tracts in history, Israel's president said.

In an address that opened with a long discourse on God, justice and morality, Iranian President Mahmoud Ahmadinejad told the 192-nation U.N. General Assembly that a few "deceitful" Zionists were manipulating Americans and Europeans and controlled the world's financial and monetary systems. "This is the first time in the history of the United Nations that the head of a state is appearing openly and publicly with the ugly and dark accusations of the 'Protocols of the Elders of Zion,'" Israeli President Shimon Peres said after Ahmadinejad's speech. "It never took place in this building or in the United Nations," Peres said, adding that it recalled the "the darkest accusations in an air of hatred" and anti-Semitism.

He reiterated Israel's position that Iran has become a "center of terrorism" with its support for the militant groups Hamas in the Gaza Strip and Hezbollah in Lebanon.

Ahmadinejad, who has said in the past Israel should disappear, said there was growing resistance in the world to the aggression of "bullying powers," a phrase he used repeatedly during his speech to refer to the United States and its allies. "The Zionist regime is on a definite slope to collapse, and there is no way for it to get out of the cesspool created by itself and its supporters," he said, referring to Israel. "American empire in the world is reaching the end of its road, and its next rulers must limit their interference to their own borders," Ahmadinejad said.
Posted by: Fred || 09/25/2008 00:00 || Comments || Link || E-Mail|| [292 views] Top|| File under: Govt of Iran
Science & Technology
Fertilizer Defanged
As terrorists increasingly use ammonium nitrate (a commonly used agricultural fertilizer) for their bombs (by mixing it with fuel oil and setting it off with a detonator), there has been a lot of research by chemical and fertilizer manufacturers to reformulate ammonium nitrate so that it will not so easily explode. The Honeywell corporation found that by adding some ammonium sulfate to the ammonium nitrate, you actually improve the fertilizing ability of the mix (by making the treated soil less acidic), and prevent the fertilizer from being used as an explosive. Actually, you can still use the ammonium sulfate nitrate mix as an explosive, but it requires some creative chemistry to do so, and serves as a technological barrier for most terrorist groups. ...
Posted by: ed || 09/25/2008 14:51 || Comments || Link || E-Mail|| [305 views] Top|| File under:
Sri Lanka
No talks with LTTE unless it eschews violence: Rajapaksa
(PTI) Sri Lanka today said it would not hold negotiations with the "illegal armed terrorist group" LTTE unless it eschews violence and accused the Tamil rebels of pulling out of earlier rounds of talks on "flimsiest of excuses".

Addressing the 192-member UN General Assembly, Sri Lankan President Mahinda Rajapaksa also said the government has always been ready to effectively implement political and constitutional solutions to meet aspirations of minorities.

"What the government would not, and could not, do is to let an illegal and armed terrorist group, LTTE, to hold a fraction of our population, a part of Tamil community, hostage to such terror in the northern part of Sri Lanka and deny those people their democratic rights of dissent and free election," he said.

Rajapaksa charged the Liberation Tigers of Tamil Eelam (LTTE), a "malicious group," of turning the harmony between the Sinhalese and the Tamils "upside down" and walking out of talks on "flimsiest of excuses." All successive Sri Lankan governments, he said, had edeavoured to resolve the problem for more than 25 years through Norwegian and international co-chairs overseeing the peace process but the rebels treated it with "contempt".

"On each occasion that talks were held seeking peace, the terrorists of LTTE walked out on the flimsiest of excuses and reverted to terrorism of the worst kind, indiscriminately targeting innocent civilians," he added.
Posted by: Fred || 09/25/2008 00:00 || Comments || Link || E-Mail|| [288 views] Top|| File under:
Syria-Lebanon-Iran
Lebanese rivals hold direct talks
Saad al-Hariri, leader of the parliamentary majority, has held talks with five leaders of Hezbollah, a Shia organisation which leads the country's opposition, in the first direct meeting between the factions in two years.

Wednesday's meeting between the two rival Lebanese factions was part of a bid to defuse sectarian and political tensions in the country, Lebanon's state-run news agency said.

Tensions boiled over in May, when fighters of the opposition, which demanded a greater share of power in the government, took control of west Beirut in unrest that left 65 people dead - the worst internal conflict since Lebanon's 1975-1990 civil war. An Arab-brokered deal defused the crisis and installed a power-sharing government and a new president.

Reconciliation
Wednesday's meeting was meant to set the stage for reconciliation between al-Hariri and Hassan Nasrallah, Hezbollah's leader.

Mohamed Raad, head of Hezbollah's parliamentary bloc, spoke after the meeting, saying: "Sayyed Hassan Nasrallah and Saad Hariri will meet soon."

Raad said discussions with al-Hariri were "frank" but did not specify when talks with Nasrallah would occur.

Lebanon's rival political leaders have been working toward reconciling their differences ahead of a national dialogue that will set the tone for next year's parliamentary elections. A first round was held on September 16, while a second has been set for November 5.

The focus of the talks is on forging a defence strategy for Lebanon, including how to deal with Hezbollah's weapons. Hezbollah has sought to expand the number of participants in the national dialogue to include more of its allies, but has faced stiff opposition from al-Hariri's coalition.

Hezbollah set off a war with Israel in the summer of 2006 after its fighters captured two Israeli soldiers in a cross-border raid. The ensuing 34-day conflict left more than 1,000 Lebanese dead and the infrastructure of southern Lebanon devastated.

When much of the country then rallied behind the group, Hezbollah and its opposition allies demanded a greater share of power in the government.
Posted by: Fred || 09/25/2008 00:00 || Comments || Link || E-Mail|| [319 views] Top|| File under: Hezbollah
Israeli FM: Iran's Security Council bid ''absurd''
(Xinhua) -- Israeli Foreign Minister Tzipi Livni said Wednesday that Iran's bid to become a member of the UN Security Council "absurd", local daily Ha'aretz reported. The newly elected Kadima leader made the remarks in response to Iranian President Mahmoud Ahmadinejad's address to the UN General Assembly on Tuesday.

While calling the Iranian bid "absurd," Livni denounced that Iran "threatens the security of its neighbors and calls for the destruction of another country."

Such a country how can become "a member of an organization whose goal is to contribute to global security," she questioned.

Livni, meanwhile, noted that "Iran is currently subjected to the Security Council's sanctions because it produces nuclear weapons and supplies arms to terror groups."
Posted by: Fred || 09/25/2008 00:00 || Comments || Link || E-Mail|| [311 views] Top|| File under: Govt of Iran
Top talks on Iran's nuclear program called off
The United States and five other powers on Tuesday called off plans for high-level talks here this week to debate further sanctions against Iran, after Moscow opposed the move and complained of U.S. attempts to "punish" it.

Russia's decision to pull out of the Iran talks appeared to be a tit-for-tat gesture after the United States balked at another high-level meeting of the so-called Group of Eight industrial nations that would have included Russia, said Germany's foreign minister.

The cancellation of the meeting in New York involving U.S. Secretary of State Condoleezza Rice and her counterparts from Russia, China, France, Britain and Germany came amid rising U.S.-Russian tensions over the crisis in Georgia.

"There is not going to be a P5-plus-one ministers meeting" on the sidelines of the U.N. General Assembly, State Department spokesman Sean McCormack told reporters.

The Iran meeting would have brought together foreign ministers from the permanent members of the U.N. Security Council - France, Britain, the United States, China, Russia plus Germany. The six countries are involved in diplomatic efforts to prevent Iran from obtaining nuclear weapons.

Russia's foreign ministry, angered by U.S. calls for Moscow to be penalized over its war with Georgia, said it saw no need for major powers to meet over Iran's nuclear program on the sidelines of the U.N. General Assembly in New York. "We see no 'fire alarm' which would require us to put off other things in the extremely busy week of the U.N. General Assembly and meet in emergency session on the Iranian nuclear problem," Foreign Ministry spokesman Andrei Nesterenko said.

However, U.S. State Department spokesman McCormack said that Rice would hold a one-on-one meeting with Russian Foreign Minister Sergei Lavrov here on Wednesday.

McCormack did not acknowledge that Georgia was the stumbling block, but said "we agree with them (the Russians) that the time is not right to have a meeting at the ministerial level." The various State Department and foreign ministry "political directors can continue on their assignments regarding a future (U.N.) resolution," McCormack said.

The six political directors met in Washington last week. The State Department issued a statement afterward saying the six were "committed to exploring possible further" U.N. Security Council sanction resolutions against Iran, which is already under three sets of U.N. sanctions.

But Russia said Saturday it had rejected U.S. proposals for new U.N. Security Council measures against Iran. China said September 16 that U.N.-imposed sanctions would not resolve the stalemate over Iran's nuclear program.

Nonetheless, McCormack said "there is no question about the two track process. It remains in place." He was referring to the carrot-and-stick approach to induce Iran to stop its uranium enrichment program, which the West suspects is being used to build an atomic bomb but which Iran says is for peaceful nuclear energy.
Posted by: Fred || 09/25/2008 00:00 || Comments || Link || E-Mail|| [294 views] Top|| File under: Govt of Iran
EU: Iran moving closer to making nuclear warhead
Iran is moving closer to the point of being able to arm a warhead with a nuclear core even if it insists its atomic activities are peaceful, the European Union warned Wednesday.

In comments prepared for the International Atomic Energy Agency's 35 board members, the EU also asserted that Iran appeared to have had a past nuclear arms program despite denials from Tehran.

The statement was made available to reporters as the agency's board turned its attention Wednesday to Iran's nuclear defiance. The group is concerned about Tehran's refusal to freeze uranium enrichment despite sets of three United Nations Security Council sanctions and its stonewalling of IAEA attempts to follow up on intelligence suggesting it was developing a nuclear arms program up until several years ago.

Iran insists its nuclear activities are geared only toward generating power. But Israel says the Islamic Republic could have enough nuclear material to make its first bomb within a year. The U.S. estimates that Iran is at least two years away from that stage, and some experts say Iran could reach that stage in as little as 6 months through uranium enrichment.

An IAEA report drawn up for the International Atomic Energy Agency's board meeting says that Iran has increased the number of centrifuges used to process uranium to nearly 4,000 from 3,000 just a few months ago.

Posted by: Fred || 09/25/2008 00:00 || Comments || Link || E-Mail|| [311 views] Top|| File under: Govt of Iran
Who's in the News
66
[untagged]
5
Govt of Iran
3
TTP
3
Taliban
2
al-Qaeda in Pakistan
1
Islamic State of Iraq
1
Hezbollah
1
Govt of Sudan
1
Jaish-e-Mohammad
1
Thai Insurgency
1
al-Qaeda
1
Hamas
1
Govt of Pakistan
1
Islamic Courts
Bookmark
E-Mail Me
The Classics
The O Club
Rantburg Store
The Bloids
The Never-ending Story
Thugburg
RSS Links
Gulf War I
The Way We Were
Bio
Merry-Go-Blog
Hair Through the Ages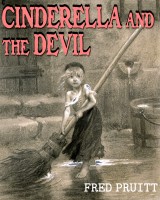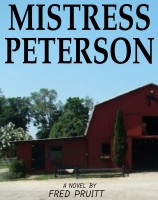 On Sale now!


A multi-volume chronology and reference guide set detailing three years of the Mexican Drug War between 2010 and 2012.

Rantburg.com and borderlandbeat.com correspondent and author Chris Covert presents his first non-fiction work detailing the drug and gang related violence in Mexico.

Chris gives us Mexican press dispatches of drug and gang war violence over three years, presented in a multi volume set intended to chronicle the death, violence and mayhem which has dominated Mexico for six years.
Click here for more information


Meet the Mods
In no particular order...


Steve White
Seafarious
Pappy
lotp
Scooter McGruder
john frum
tu3031
badanov
sherry
ryuge
GolfBravoUSMC
Bright Pebbles
trailing wife
Gloria
Fred
Besoeker
Glenmore
Frank G
3dc
Skidmark
Alaska Paul



Better than the average link...



Rantburg was assembled from recycled algorithms in the United States of America. No trees were destroyed in the production of this weblog. We did hurt some, though. Sorry.
3.83.192.109