Africa North
Obama set to approve Egypt, PA aid despite tensions
Despite recent tensions between the US and Egypt and a new Palestinian Authority government set to include Hamas, the Obama administration budget unveiled Monday maintains nearly the same level of funding for both in 2013.


That budget being, of course, what President Obama would like to see, not necessarily what Congress will actually give him.

Egypt, which has arrested several US citizens who work for NGOs promoting democracy, is slated to receive $1.3 billion for military assistance under the plan and $250 million for economic assistance, as was also approved for 2012.

"Our goal is to provide the necessary funds. It's obviously clear to all of us that we have issues we need to work through, and we're working very aggressively to do so," said Deputy Secretary of State Tom Nides after the budget plan was released. "But this budget reflects our commitment and our desire to fully fund this initiative."

He said the administration would be consulting with Congress, several members of which have said the detentions could cause the US to withhold money from Cairo.

The Palestinians will see a slight roll back in economic aid from $395m. in 2012 to $370m. in 2013 as well as cut back in police training from $150m. to $70m.

An administration official explained the first reduction as stemming from an improved economic situation in the Palestinian territories and the second as due to the curtailment of US provision of equipment for police officers as those supplies have already been delivered.

He said when it comes to the role of Hamas, a US-designated terrorist organization, and its role in the Palestinian government, the administration would revisit the issue in 2013 when the money was actually due to be allocated.
Posted by: tipper || 02/14/2012 01:35 || Comments || Link || E-Mail|| [256 views] Top|| File under:
Revolutionary militias in western Libya unify
TRIPOLI: Representatives of around 100 militias from western Libya have announced a new federation they say will prevent infighting and press the country's new leaders for greater reforms. The new body includes brigades from many of the cities that saw the fiercest fighting during the eight-month civil war that ended with the death of longtime leader Muammar Qaddafi last October.

Col. Mokhtar Fernana, the group's leader, said Monday the body will act as an umbrella group that will allow the militias to speak with "one voice." He also accused the ruling National Transitional Council of being infiltrated by former Qaddafi supporters.

The federation's formation is another blow to the National Transitional Council's largely unsuccessful efforts to decommission revolutionary fighters or bring them under government control.
Posted by: Steve White || 02/14/2012 00:00 || Comments || Link || E-Mail|| [295 views] Top|| File under:
Arabia
No organized opposition in Bahrain: King Hamad
Just a lot of unorganized but really spirited opposition...

MANAMA: King Hamad bin Isa Al-Khalifa of Bahrain has accused his opponents of chanting in support of Iran's supreme leader Ayatollah Ali Khamenei. In an interview with Germany's Der Spiegel magazine, he said: "It's just a case of manners. But when they shout 'Down with the king and up with Khamenei' that's a problem for national unity."

"In a sense there is no 'opposition' in Bahrain, as the phrase implies one unified block with the same views," Hamad said in the extracts. "Such a phrase is not in our constitution, unlike say the UK. We only have people with different views, and that's okay."

Security forces fired tear gas and stun grenades at protesters trying to occupy a landmark square in the nation's capital on Monday ahead of the one-year anniversary of the uprising. Traffic came to a standstill on the highway. Protesters fled into nearby villages to regroup and march back to confront police.

A top US lawman hired by Bahrain to help clean up its security practices said the government was serious about reforms and but youth violence was posing obstacles. Opposition parties often hold authorized marches and rallies but youth activists call their own protests that usually end in clashes with police.

"There has been a huge increase in the use of Molotov cocktails (petrol bombs). There were five or six dozen flung in Sitra the other week. Police are responding to assaults they find themselves in," said John Timoney, who as Miami police chief in 2003-10 was credited as a "tough cop" who cut crime.
Posted by: Steve White || 02/14/2012 00:00 || Comments || Link || E-Mail|| [249 views] Top|| File under:
Saudis boost defense ties with India
RIYADH: Custodian of the Two Holy Mosques King Abdullah held wide-ranging talks with Indian Defense Minister A.K. Antony here Monday.


Golly gosh. What would make the Master Race consort with the heathen Hindooz?

They did say they wanted to acquire nuclear weapons.. India has some, in case the Pakistanis balk at giving up the ones the Saudis have stored there.

The talks focused on "a range of bilateral and regional issues" of common concern with special reference to defense cooperation between the two countries.


This is going to upset the Paks no end...

Everything involving India upsets them no end.

"The talks with King Abdullah covered several bilateral topics ranging from economy to politics and defense cooperation," said Antony, adding that he was "extremely happy and privileged" to meet the king.

Analysts view this first ever visit by the Indian defense minister with a team of senior army, air force and naval officers as a very important development in view the Middle East facing new challenges.

Antony told reporters, after his meeting with the king, that he would be holding comprehensive talks on defense matters with Prince Salman on Tuesday. He pointed out that Riyadh and New Delhi are witnessing "rapidly growing relations" in the fields of politics, economy, energy and many more sectors. "The Middle East region is important for us," said Antony, while expressing his solidarity with the Kingdom and India's hope for peace and stability in the region.

Antony stressed the need for closer cooperation in defense as Saudi Arabia and India are on the verge of a significant long-range partnership. The international community will have to jointly fight the menace of terrorism, which is of "grave concern to global peace and stability."

He singled out terrorism and piracy as major problems facing the region that lies in India's extended neighborhood. Antony said that problems such as "terrorism and transnational crimes are common concerns the world over."


And Saudi Arabia is briskly stirring almost all of those bubbling pots, adding special Wahhabi spices.

"India greatly values its relations with Riyadh," Antony said, adding, "Now we will strengthen our relations further."

Referring to the specific areas of cooperation in defense, a press statement released by the Indian Ministry of Defense said: "Bilateral military cooperation should be boosted by high-level military exchanges, joint training of troops and use of training courses in India."

Indian Navy should hold joint exercises and pay visits to Saudi Arabia both in the Red Sea and the Gulf, it said. "One could expect more developments in the defense and security field, as this is a vital component of any strategic partnership," said a reliable source, on the condition of anonymity.

He said that the Delhi Declaration is a pointer in this direction. "In comparative terms, India is more geographically proximate to Saudi Arabia," said the source. It is only the Arabian Sea that separates them, he added.

"India and Saudi Arabia may not have a formal defense cooperation agreement, but the two countries have in the last decade enhanced their interaction with their forces holding joint training exercise, particularly in counterinsurgency and mountain warfare techniques," he noted.

India with its large Muslim population sees Saudi Arabia from the global perspective as the seat of Islam's two most sacred sites -- Makkah and Madinah --to which a large number of Indian Muslims go on pilgrimage annually.
Posted by: Steve White || 02/14/2012 00:00 || Comments || Link || E-Mail|| [264 views] Top|| File under:
Caribbean-Latin America
Henrique Capriles to challenge Chavez
Venezuela's opposition has chosen Henrique Capriles Radonski to stand against President Hugo Chavez in October's presidential election. Mr Capriles, the governor of Miranda state, triumphed in the first ever opposition primary election.

Voting was extended for an hour after what organisers said was a higher-than-expected turn-out.

President Chavez has said he is confident of winning re-election no matter who he runs against. The left-wing leader has governed Venezuela since 1999, winning repeated election victories. He had surgery for cancer last year but says he has recovered and is ready to campaign for another six-year term in office.

The primary, organised by the opposition Democratic Unity (MUD) coalition, was open to all Venezuelans of voting age, regardless of their political affiliation.

"Today, the future of Venezuela won and, as we said, we repeat to everyone: there is a path, there is a path for progress, for the future, to make Venezuela a greater country", Mr Capriles told supporters at a victory rally in the capital, Caracas.

Mr Capriles said he hoped to unite all the opposition parties through his leadership.

"I hope to be president of the yellows, the whites, the greens, the blues, the oranges, the reds. I hope to be president of those without a colour."

Some people had queued for hours at polling stations. Officials extended the voting time to try to allow all those who waited the chance to vote, reports the BBC's Sarah Grainger in Caracas.

Campaigning in this primary had been polite and well-mannered and the losers were quick to congratulate Mr Capriles. They are now expected to gloss over any political differences and throw their support behind him in his battle at the ballot box with Hugo Chavez, our correspondent says.

Election chief Teresa Albanes said Mr Capriles, 39, had won about 62% of the 2.9 million votes cast, with 95% of votes counted. He easily beat his closest challenger, Zulia state governor Pablo Perez. Mr Perez, 42, has the support of Democratic Action and Copei - two parties that dominated Venezuelan politics before Hugo Chavez became president.

Also standing in the primary were congresswoman Maria Corina Machado, 43, veteran politician Diego Arria, 73, and former Chavez ally Pablo Medina, 64.

Mr Chavez has dismissed all the candidates as representatives of US "imperialism" who would dismantle his socialist reforms. He has also said he would accept the election result if he were defeated in October.
The MUD coalition narrowly won the popular vote in last year's legislative election, gaining 67 out of 165 congressional seats on offer. But opinion polls suggest Mr Chavez is still favourite to win the presidential poll.
Posted by: Steve White || 02/14/2012 00:00 || Comments || Link || E-Mail|| [260 views] Top|| File under:
China-Japan-Koreas
US, Norks to hold nuclear talks in Beijing
US and North Korean officials will meet on 23 February to discuss Pyongyang's controversial nuclear programme, the US state department says. It says the US envoy for North Korea, Glyn Davies, will hold talks with North Korean First Vice-Foreign Minister Kim Kye Gwan in China's capital, Beijing.

The talks are aimed at restarting negotiations over disarmament. They will be the first such talks since the death of North Korean leader Kim Jong-il in December.

The talks in Beijing were announced by state department spokeswoman Victoria Nuland at a news conference in Washington. "This is a continuation of the meetings that we've been having with North Korea to see if it is prepared to fulfil its commitment and its international obligations as well as to take concrete steps towards denuclearisation," she said.

Ms Nyland was referring to the 2005 agreement under which Pyongyang agreed to give up its nuclear ambitions in return for aid. Two rounds of such talks between US and North Korean officials were held last year, but the third round was cancelled because of the death of Kim Jong-il.
Posted by: Steve White || 02/14/2012 00:00 || Comments || Link || E-Mail|| [344 views] Top|| File under:
29 Nork Defectors Face Repatriation
Twenty-nine North Korean defectors were caught by Chinese police and are on the brink of being repatriated to North Korea. Seoul has asked Beijing to release them but there has been no reply.

According to their families in South Korea, 10 of the defectors were caught by Chinese police while trying to board a bus in Shenyang around last Wednesday evening. They were on their way to join their families in South Korea. About half were male and half female, and the group included teenagers, the relatives said. They requested emergency relief from the National Human Rights Commission though an activist group.

"They seem to be from the same family and were caught near Liaoning Province," said Kim Yong-hwa of the North Korea Refugees Human Rights Association. "They are in a very dangerous situation because guards have been under instructions to kill all would-be defectors" since new North Korean leader Kim Jong-un came to power.

Another group of nine defectors were caught by Chinese authorities the same day. Five others defectors were arrested in Changchun on Sunday and another five in Dandong on Monday. All reportedly face deportation to the North.

Liberty Forward Party lawmaker Park Sun-young said, "I understand that China and North Korea agreed at security meetings Sunday and Monday to repatriate the defectors soon."
Posted by: Steve White || 02/14/2012 00:00 || Comments || Link || E-Mail|| [251 views] Top|| File under:
Home Front: Culture Wars
Oliver Stone's son converts to Islam in Iran
Oscar-winning director Oliver Stone's son Sean has converted to Islam in Iran. Stone, whose new Muslim name is Ali, is making a documentary in the Islamic Republic.
"The conversion to Islam is not abandoning Christianity or Judaism, which I was born with," he told AFP.

"It means I have accepted Mohammad and other prophets," he said in while in the central Iranian city of Isfahan, where he underwent the ceremony.

Sean Stone's famous father is Jewish, while his mother is Christian.

The 27-year-old filmmaker did not say why he converted.

According to Iran's Fars news agency, Sean Stone had become a Shiite.
The younger Stone has acted in minor roles in several of his father's films, and has directed a handful of documentaries.

Posted by: tipper || 02/14/2012 14:44 || Comments || Link || E-Mail|| [315 views] Top|| File under:
Home Front: WoT
Dupe entry: Get ready for US Military RIFs
The Defense Department may have to force soldiers, Marines or other members of the military out of the services. Cut 67,100 soldiers from Army and National Guard starting Oct. 1, as well as 15,200 from the Marine Corps. The Navy and Air Force would lose 8,600 and 1,700 respectively, according to the budget sent to Congress.
Posted by: Tamir Pardo || 02/14/2012 14:09 || Comments || Link || E-Mail|| [288 views] Top|| File under:
Force reductions coming at Pentagon
Feb. 13 -- The Defense Department may have to force soldiers, Marines or other members of the military out of the services for the first time since the aftermath of the Cold War to achieve the spending reductions in its budget proposal.

The Pentagon plans to cut 67,100 soldiers from active and reserve Army units and the Army National Guard in the five years starting Oct. 1, as well as 15,200 from the active and reserve ranks of the Marine Corps as part of an effort to save $487 billion over a decade, according to the budget sent to Congress today. The Navy and Air Force would lose fewer people -- 8,600 and 1,700 respectively -- because of their role in a strategic shift toward the Asia-Pacific region and the Middle East.

The military will first try buying out contracts or offering bonuses for people to leave, while working to keep those with valuable specialties such as cyber warfare and acquisitions, according to Travis Sharp, a fellow at the Center for a New American Security, a Washington policy group, who attended a Pentagon briefing for analysts last month.

"I was surprised that they were going to complete the reductions to the Army and the Marine Corps in just five years," Sharp said in an interview before the budget was released. "What they told us is that they will try to use those types of positive incentives to the greatest extent possible, but that involuntary separations would probably still be necessary."

The Pentagon has said it is aiming to a create a smaller, more agile military. Special operations forces, whose commandos killed Osama bin Laden last year, would be expanded.

Republicans in Congress already have signaled they will challenge the Pentagon reductions when lawmakers take up the proposed fiscal 2013 budget that President Barack Obama sent to Congress today. Representative Howard "Buck" McKeon, the Republican chairman of the House Armed Services Committee, cited a comment by White House Chief of Staff Jack Lew in an interview on NBC's "Meet the Press" that "the time for austerity is not today."

"They'll have a tough time explaining that to the 100,000 troops who will be forced from service under the president's new budget plan," McKeon of California said today in a statement.

The cuts, spurred in part by plans to wind down the war in Afghanistan in the next three years, would mark the first time the U.S. military has forced personnel out of the services since the larger troop reduction after the end of the Cold War with the Soviet Union.

The military services, which decide how to achieve the cuts, may be able to tighten re-enlistment standards and offer incentives to leave, Defense Department Comptroller Robert Hale said. "I don't think we can stand here and say there won't be any involuntary separation," Hale told reporters at the Pentagon today. "We have very high retention right now with the economy still fairly weak. If that changes, it will be easier. If it doesn't, it will be harder."

The prospect of cutting the U.S. military to about 2.15 million people by October 2017, a reduction of 92,600 starting next year, creates political risks for Obama in an election year, and economic risks as military personnel enter the civilian workforce in coming years. The reductions would start with 31,300 uniformed positions, or 1.4 percent, eliminated in the 12 months starting Oct. 1, cutting the force size to 2,238,400 from 2,269,700 this year, according to the proposal.

After the Cold War, the military pared its active-duty ranks by 494,000 from 1991 to 1995, according to the Defense Department comptroller's office. That included 216,000 from the Army and 21,000 from the Marine Corps. Further cuts followed in the next few years, ending just before the Sept. 11 terror attacks by al-Qaeda.

The Army's budget director, Major General Phillip McGhee, told reporters at the Pentagon today that his service will rely first on on-time and early retirements, reducing recruitment and other steps before resorting to involuntary measures.
"We really want to put minimum stress on the force as we do the rampdown," McGhee said.

The cuts in uniformed personnel are in keeping with proposed steps such as eliminating eight Army brigades, five Marine infantry battalions and four of the Corps's tactical air squadrons. The Air Force would lose 303 aircraft and six fighter squadrons, while the Navy jettisons seven cruisers and 2 dock landing ships.
Posted by: Steve White || 02/14/2012 00:00 || Comments || Link || E-Mail|| [615 views] Top|| File under:
India-Pakistan
Armed forces get only 18% of total budget: Kayani
JACOBABAD: Chief of Army Staff (COAS) General Ashfaq Parvez Kayani on Monday made it clear that only 18 percent of the budget was being spent on the armed forces, and of this allocation, the army got only 8 to 9 percent.


Yes, yes. But what percent of the Pakistani economy does the Army of the Pure control?

Kayani said the reports that more than 50 percent of the budget was allocated to the armed forces were baseless and without any foundation, adding that figures being given in TV talk shows were contrary to facts.
He pointed out that in fact, due to inflation and depreciation of rupee against the dollar, defence budget had gone down.


But control of the national economy has gone up. How many factories, how many apartment blocks, how many farms are owned by the army, or those beholden to the army?

And you wondered why Obama visited Pakistan all those years ago. He was attending 'economics' lectures. And taking notes...

The army chief said that parliament would decide about the future logistic and defence cooperation with a International Security Assistance Force (ISAF) and NATO forces in Afghanistan. "The matter is under discussion in parliament while the prime minister has also given a policy statement on the issue," he told reporters after reviewing F-16 (Block 52) fighter aircraft, which were formally inducted in the Pakistan Air Force (PAF) fighter jets fleet at Shahbaz Airbase.

He said the induction of F-16 (Block 52) fighter jets in the PAF would strengthen air defence of the country, as this new aircraft was very modern and capable machine. Regarding the use of this aircraft in war against terror, he said it was our policy to ensure minimum use of air force in the operations being conducted inside the country.

The COAS said the armed forces did not get $1.5 billion of the coalition support fund. He emphasised that the army was not involved in any operation in Balochistan and only FC, which was under the control of the Interior Ministry was conducting routine operations. He said Pakistan Army was capable of deterring Indian aggression.


Sez the Indian armed forces: we'll be the judge of that.

Indeed. So long as Pakistan Army doesn't start another war with India, they'll be fine.
Posted by: Steve White || 02/14/2012 00:00 || Comments || Link || E-Mail|| [328 views] Top|| File under:
NA resolution decries US hearing on Balochistan
ISLAMABAD: Amidst grave concerns over deteriorating situation in Balochistan, the Lower House of parliament on Monday unanimously passed a resolution against the US Congressional Foreign Relations Sub-committee's hearing on Balochistan by terming it a blatant interference in the country's internal affairs.


"How dare the United States point out how we oppress our country cousins?"

The resolution moved by Opposition Leader Chaudhry Nisar Ali Khan sailed through the House following the suspension of rules through another motion, which was also moved by Nisar.

At the presentation of the resolution, Awami National Party's Pervez Khan Advocate and Pakistan People's Party's Humayun Azia Khan objected to the moving of the resolution in haste. However, after taking on board all the parliamentary groups, the House succeeded in passing a consensus resolution.

The resolution noted with great concern that at a time when Pakistan-US relations were already under severe stress, the holding of such a hearing by US Congress could not but jeopardise the healing process and further inflame public opinion against the US by adding to the prevailing sense of mistrust and suspicion regarding its intentions towards Pakistan.

Earlier, Nisar expressed concern over the Congressional hearing on Balochistan issue and said that "if we keep silence on it, it will be a grave injustice to the country".

However, he declared that the resolution against the US on Balochistan should not be construed as all is well in Balochistan and said the government should not take it as an excuse to keep mum on the fast worsening situation in the province. He said the government should initiate a dialogue with Balochs.

"Mere apology and speeches would not resolve the issue of Balochistan," Nisar said, adding that unfortunately no lesson has been learnt from the grave tragedy of East Pakistan.
Posted by: Steve White || 02/14/2012 00:00 || Comments || Link || E-Mail|| [320 views] Top|| File under:
Gilani should quit following his indictment: Imran
Another hyena picks his opening...

KARACHI: Pakistan Tehreek-e-Insaf Chairman Imran Khan on Monday asked the Pakistan Peoples Party-led government -- what moral justification does Prime Minister Yousaf Raza Gilani have after being indicted with contempt charges?

Khan was speaking to the media during the induction of Pakistan Muslim League-Nawaz (PML-N) Karachi division chief organiser Syed Hafeezuddin into his party. The PTI chairman said that Gilani should resign from the premiership following his indictment in the Supreme Court.

Khan said that democracy is governed by "morality, not force," as force "remains with the armed forces."

He said that Gilani now will not be able to take any action against anybody who is facing contempt charges.

"You set an example for the people to follow. If Gilani has been indicted with contempt charges, how can he in the future question somebody who is found in contempt of the court?" Khan questioned.
Posted by: Steve White || 02/14/2012 00:00 || Comments || Link || E-Mail|| [247 views] Top|| File under:
Nawaz asks govt to write letter to Swiss authorities
LAHORE: Pakistan Muslim League-Nawaz (PML-N) chief Nawaz Sharif on Monday demanded the government write a letter to the Swiss authorities as required by the Supreme Court (SC) so that the people's money could be brought back.

Addressing a press conference along with Sindh National Front (SNF) chief Mumtaz Bhutto, he said the question of immunity does not concern the common people, adding that common man wants his hard-earned money brought back into the country. The PML-N leader wondered as to why Prime Minister Yousaf Raza Gilani was shirking from writing the letter. He said the government had ridiculed the country in the world by not obeying the Supreme Court orders.

Nawaz said he stood by his stance over the memogate scandal and asked the government not to make hurdles in investigation process. Speaking on the occasion, Mumtaz Bhutto said that fair and transparent elections could not be expected from the rulers.
Posted by: Steve White || 02/14/2012 00:00 || Comments || Link || E-Mail|| [259 views] Top|| File under:
Coalition partners vow to stand by PM
ISLAMABAD: Prime Minister Yousaf Raza Gilani, charged with contempt of court, moved his coalition partners immediately after his appearance in the apex court. The allied expressed solidarity with him in a meeting held at the Prime Minister's House.

Gilani, facing most crucial crisis in his four years' tenure as a prime minister, discussed the situation with all his coalitions partners after his indictment in the Supreme Court.

The beleaguered prime minister got a big boost from his allies when they showed complete solidarity with his government. The meeting was attended by Pakistan Muslim League-Quaid President Chaudhry Shujaat Hussain, Awami National Party leader Asfandyar Wali, Muttahida Qaumi Movement parliamentary leader Dr Farooq Sattar, FATA Parliamentary Group leader Munir Khan Orakzai, Interior Minister Rehman Malik, Minister for Religious Affairs Syed Khursheed Shah, Minister for Water and Power Syed Naveed Qamar, Railways Minister Haji Ghulam Ahmad Bilour and MNA Raja Pervez Ashraf.

The meeting also discussed the current political situation in which it was agreed that they will continue to work together for continuation of the political and democratic process in the country. They also resolved to continue to work to strengthen the democratic dispensation in the country.
Posted by: Steve White || 02/14/2012 00:00 || Comments || Link || E-Mail|| [247 views] Top|| File under:
Pakistani PM charged with contempt
ISLAMABAD: Pakistan's Supreme Court charged the prime minister with contempt on Monday for defying its orders to reopen a corruption case against his political ally, President Asif Ali Zardari, sharpening a political crisis that has gripped the country. If convicted, Prime Minister Yousuf Raza Gilani could be imprisoned and will likely lose his job.


Can't we hurry this along? We already know how the play is going to end...

On Monday, Gilani drove to the court himself, accompanied by his lawyer, amid tight security. Helicopters buzzed over a rainy and overcast Islamabad, and hundreds of police blocked roads leading to the court building in the capital. Gilani said he understood the charges after they were read out and pledged to contest them.

The move was the formal start to a process that will now take weeks or months to conclude. The next session will be on Feb. 22.

The case against Zardari relates to kickbacks he and his late wife, former Prime Minister Benazir Bhutto, allegedly received from Swiss companies when Bhutto was in power in the 1990s. They were found guilty in absentia in a Swiss court in 2003. Zardari appealed, but Swiss prosecutors dropped the case after the Pakistani parliament passed an ordinance giving the president and others immunity from old corruption cases that many agreed were politically motivated.

The bill was decried by many in Pakistan, who saw it as an attempt to subvert the law. The Supreme Court ruled it unconstitutional in 2009, and also ordered the government to write a letter to Swiss authorities requesting they reopen the case. The government has refused, saying the president enjoys immunity from prosecution while in office.
Posted by: Steve White || 02/14/2012 00:00 || Comments || Link || E-Mail|| [250 views] Top|| File under:
Israel-Palestine-Jordan
Gaza power plant stops due to smuggled fuel shortage
Gee, I wonder if they are friendly with any Arabs who might be able to provide them with fuel?


The Gaza Strip's only power station, which supplies the Palestinian enclave with up to two-thirds of its energy needs, was shut down on Tuesday because of a shortage of fuel smuggled in from neighboring Egypt.

The closure led to widespread blackouts for Gaza's 1.7 million inhabitants. The local power company warned that households would receive only six hours of electricity a day until the problem was resolved.

Gaza's Energy Authority, which is run by the Islamist Hamas group, said "measures taken" on the Egyptian side of the border meant not enough fuel was entering the territory.

It did not provide further details. Some local experts said Hamas had mismanaged Gaza's power needs by failing to provide a viable alternative to the precarious smuggling routes.
Related
Posted by: tipper || 02/14/2012 15:15 || Comments || Link || E-Mail|| [257 views] Top|| File under:
A fatal attack on Israelis abroad could spark war with Iran & Hizballah
Debka, so salt to taste. Interesting that it is being said now.

This time, no one was killed although an Talya Yehoshua- KIoren, wife of the Defense Ministry representative in India, and three others

were maimed

by a sticky bomb planted on her Innova SUV in New Delhi Monday, Feb. 13, at almost exactly the same time as a similar device was safely defused in the Georgian capital of Tbilisi.

In recent weeks, terrorist attacks against Israeli and Jewish targets were foiled in Thailand, Azerbaijan and Argentina. However much they deny this, Iran and Hizballah are clearly determined to keep on trying until they achieve their objective of killing targeted Israelis.

DEBKAfile's military sources say that the odds are on their eventual success, after failing in four out of five tries.

On this assumption, Israel's chief of staff Lt. Gen. Benny Gantz summoned three senior staff officers to a conference as soon as the first reports came in from New Delhi and Tbilisi at around noon Monday. It was attended by Military Intelligence Director Maj. Gen. Aviv Kochavy, Air Force commander Ido Nehushtan and Operations Division chief Maj. Gen. Yaakov Ayash. The meeting's level indicated that it was not limited to discussing the immediate import of the two bombing attacks but focused rather on the broader ramifications of a potential attack with Israeli fatalities and its impact on the prospects of war.

This assumption does not look far-fetched when it is recalled that deadly terrorist attacks in the past plunged Israel into two major wars.

On June 3, 1982, four

gun-hung tough guys

bumped off

Israeli ambassador Shlomo Argov outside the Dorchester in London. He was in a coma until his death 21 years later. Three days after the attack, Israeli troops invaded

Leb

to fight the Paleostinians and Syria.

Twenty-four years later, on July 12, 2006, Hizballah raiders crossed into Israel and attacked an IDF patrol. They killed three of its members and dragged two back into

Leb

to be held as hostages. Before the day ended, Israel was at war, this time with

So the agenda on Gen. Gantz's urgent discussion with the IDF's intelligence, air force and operations chiefs was obviously not about plans to fly Israeli troops to New Delhi or Tbilisi, but for a calculus of the proximity of a full-scale war at some point in the ongoing wave of terror.

For some weeks now, the Middle East has been teetering at the edge of a precipice. A sudden shove could push it over the edge into full-blown armed hostilities without President Barack Obama
Why can't I just eat my waffle?...
, Prime Minister Binyamin Netanyahu or even Supreme Leader Ali Khamenei being in control. The atmosphere is already dangerously charged over the crisis in Syria, reciprocal US and Iranian threats over the Strait of Hormuz, and US and Israeli preparations to strike Iran's nuclear sites.

But wars may be ignited without notice by a small spark or a terrorist attack far from Middle East shores that would cause enough Israeli fatalities to satisfy its instigators in Tehran and Beirut and provoke an Israeli military response. This was dangerously close to happening in New Delhi Monday.
Posted by: trailing wife || 02/14/2012 00:00 || Comments || Link || E-Mail|| [353 views] Top|| File under:
Israel rejects Palestinian hunger striker's appeal
JERUSALEM: An Israeli military court on Monday rejected an appeal from a Palestinian man on hunger strike for 58 days to have his jail term reduced, officials said.

Lawyer Mahmoud Hassan said a military court judge refused the appeal and that his client, Khader Adnan, will be detained until May 8. A military spokeswoman confirmed the ruling and said Adnan will be expected to carry out the full four-month sentence.

Adnan is a member of the militant Palestinian group Islamic Jihad. He is on a hunger strike to protest what he says is humiliation that he faces in Israel's military justice system. He is in poor condition and under guard at an Israeli hospital.


There are times when I think Fred has the right idea: force feed these jokers to a minimum weight of 450 pounds and then turn them loose. A fat terrorist is a slow terrorist...

Adnan is being held in "administrative detention," under which an Israeli military judge can imprison Palestinians for six-month periods without charge. Palestinians don't get to see evidence against them.
Posted by: Steve White || 02/14/2012 00:00 || Comments || Link || E-Mail|| [255 views] Top|| File under:
Sri Lanka
US to support UN rights resolution on Sri Lanka
This is pointless and unnecessary, creating the idea that the U.S. is nothing but an international busybody.

COLOMBO, Sri Lanka -- The United States will support a UN human rights council resolution asking Sri Lanka to implement recommendations of a UN report on the island nation's civil war, an American diplomat said Monday. The resolution would let Sri Lanka explain how it intends to advance ethnic reconciliation and accountability, said Maria Otero, under secretary of state for civilian security, democracy, and human rights, on a visit to the country.

A report written for the United Nations in 2010 found allegations of human rights violations were credible on both sides as the country's long civil war was ending in 2009. The UN and Washington have pushed for a full investigation of the alleged abuses, while Sri Lanka has defended its own investigation.

The government-appointed Lessons Learnt and Reconciliation Commission cleared Sri Lanka's military of allegations it deliberately targeted civilians and deprived them of food and medicine as a tactic of war. It said some violations by individual soldiers need further investigation. It said however the Tamil Tiger rebels routinely violated international humanitarian law.

Otero commended the commission report but said "it has shortcomings on accountability."

"I urged the Sri Lankan government to share the details of their plans and begin fulfilling the recommendations called in the report and to credibly address outstanding issues of accountability," she said.

President Mahinda Rajapaksa assured American diplomats the commission report would be implemented "in a comprehensive manner," Otero said.

If Sri Lanka's own efforts have shortcomings, pressure will grow for an international investigation, said Robert O. Blake, the US assistant secretary of state for South and Central Asian affairs.
Posted by: Steve White || 02/14/2012 00:00 || Comments || Link || E-Mail|| [314 views] Top|| File under:
Syria-Lebanon-Iran
Jail term confirmed for Iranian presidential aide
President Mahmoud Ahmadinejad's media adviser Ali Akbar Javanfekr has had a six-month jail term upheld on appeal on one of several charges against him, the chief prosecutor for Iran said Monday.

"He was sentenced to jail after the appeals process, and the duration of six months was confirmed for this person," Gholam Hossein Mohseni Ejei said, according to the Fars news agency.

He did not say what charge earned the prison sentence, but added that Javanfekr had "more than one case before the judiciary." Investigation into the cases was "ongoing," he said.

Javanfekr's lawyer, Qahreman Shojaee, confirmed the jail term to the official news agency IRNA.

He said the sentence had to do with "the case of the magazine," apparently referring to an accusation that Javanfekr permitted a state magazine to run articles commenting critically on the headscarf and dress Iranian women are obliged to wear.

As well as being Ahmadinejad's adviser, Javanfekr runs IRNA and a state press group that prints several newspapers and magazines.
Posted by: tipper || 02/14/2012 01:44 || Comments || Link || E-Mail|| [256 views] Top|| File under:
Syrian regime may have committed crimes against humanity — UN rights chief
NEW YORK: The top UN human rights official said Monday that crimes against humanity have likely been committed in the bloody crackdown on dissidents in Syria.

"The nature and scale of abuses committed by Syrian forces indicate that crimes against humanity are likely to have been committed since March 2011," High Commissioner for Human Rights Navi Pillay told the General Assembly. "The risk of a humanitarian crisis throughout Syria is rising," warned Pillay in the UN address.

"The failure of the Security Council to agree on firm collective action appears to have emboldened the Syrian government to launch an all-out assault in an effort to crush dissent with overwhelming force," Pillay added.

Pillay's speech to the 193-nation assembly came after Syrian UN Ambassador Bashar Ja'afari, backed by delegates from Iran and North Korea, tried unsuccessfully to block her from addressing UN delegations by citing procedural arguments.

"I am particularly appalled by the ongoing onslaught on Homs," Pillay said, noting that Assad's forces have been using tanks, mortars and artillery in the assault on the city.

"According to credible accounts, the Syrian army has shelled densely populated neighborhoods of Homs in what appears to be an indiscriminate attack on civilian areas," Pillay said.

It is difficult to establish how many people have died in the Syrian conflict, though the figure was more than 5,400 and was rising every day, she said.

"More than 300 people have reportedly been killed in the city (of Homs) since the start of this assault 10 days ago," Pillay said.

She reiterated her hope that the Security Council would refer the Syrian repression to the International Criminal Court in The Hague, as it did in the case of Libya last year. But council envoys say veto-holders Russia and China oppose that.

Syrian UN Ambassador Bashar Ja'afari, backed by delegates from Iran and North Korea, tried unsuccessfully to block Pillay from addressing the UN delegations by citing procedural arguments. Ja'afari accused the Qatari president of the General Assembly, Nassir Abdulaziz Al-Nasser, of political bias against Syria and rejected Pillay's allegations against Damascus.

"After today how can we trust the high commissioner for human rights on issues related to defending and promoting human rights?" he said, accusing Pillay of adopting an "unprincipled (stance) against the Syrian government."

Ja'afari said Syria has been trying to establish security and stability "in exercise of its exclusive right to protect its citizens."

He charged that some UN member states were helping Al-Qaeda launch attacks in Syria against the government.

"How can the United Nations combat the terrorism of Al-Qaeda, wearing one hat, while at the same time some of its member states are financing, providing succor, indeed sending combatants from Al-Qaeda to commit terrorist acts in Syria?"

Pillay told reporters the United Nations was seeking information related to the Syrian allegation about Al-Qaeda.

Libyan UN envoy Ibrahim Dabbashi predicted that "the Syrian despots will meet the same destiny" as Libyan leader Muammar Qaddafi, who was killed last year by rebels who overthrew his government.

Posted by: Steve White || 02/14/2012 00:00 || Comments || Link || E-Mail|| [246 views] Top|| File under:
Clinton: We need Assad's consent to put troops in Syria
Good lord, is this woman stupid or what. The whole point of removing Pencilneck is to do it without his permission, or at least to threaten it credibly so as to get his attention. "Mother May I" isn't going to work.

Secretary of State Hillary Clinton


Clearly not to be confused with 'Allan Foster Dulles'...

and Turkish Foreign Minister Ahmet Davutoglu had a clear and unified message coming out of their meeting in Washington, D.C. Monday: They are looking for a political solution in Syria and won't consider putting international troops there unless the Syrian regime agrees.

Clinton and Davotoglu spent the afternoon preparing for the upcoming inaugural meeting of the "Friends of Syria" group this weekend in Tunisia. Following the meeting, they both urged the international community to support the Arab League's recommendations for Syria following their Sunday meeting in Cairo, which included a request for a U.N.-Arab peacekeeping force in Syria. But Clinton said Syrian President Bashar al-Assad, who the State Department accuses of murdering civilians, would have to agree first.

"We support the Arab League's decisions coming out of the meeting in Cairo to try to end the violence and move toward a transition. And we look forward to working closely with them in the lead-up to the meeting in Tunisia. There are a lot of challenges to be discussed as to how to put into effect all of their recommendations," Clinton said. "And certainly, the peacekeeping request is one that will take agreement and consensus. So we don't know that it is going to be possible to persuade Syria. They've already, as of today, rejected that."


And (get ready for this!) Pencilneck is likely to continue to reject it. So either you're for regime change, in which case you help the rebels and accept that the likely result is another Muslim Brotherhood, or you pack it up, head home, and accept that Pencilneck stays in power.

Clinton then explained the main mission in Syria is to persuade the Assad regime to change course and give up its hold on power voluntarily so that a process can begin to change the Syrian system of government.

"Ultimately, it's going to be important to convince the Assad regime that they are leading Syria into the outcome that we all deplore. We do not want to see a civil war in Syria," Clinton said. "No one wants to see a civil war in Syria.


You already have a civil war in Syria.

So we have to encourage the Assad regime, and those who support it, to understand that there's either a path toward peacemaking and democratic transition - which is what we are promoting - or there's a path that leads toward chaos and violence, which we deplore."


Or there's a path that puts the Muslim Brotherhood in charge, which is the most likely outcome.

The Cable followed up and asked Clinton what U.S. assistance could be provided to help protect the Syrian people just in case Assad doesn't have a change of heart and allow foreign troops into Syria or give up his power voluntarily.

Clinton declined to answer that question, but Davutoglu said there were a number of contingency plans that he and the U.S. are working on, although he hoped they would never need to be put into effect.

"Of course, as decision makers, politicians, we have to think all the options and scenarios. Some scenarios could be not opted for, but unfortunately in Syria today, there is such a situation we are alarm[ed] and we are all worried about. But today, the agenda in our consultations and also in Tunisian meeting will be a political solution, diplomatic solution, and humanitarian access as early as possible," he said. "At this moment, we are talking on diplomatic and humanitarian steps to be taken, but for other scenarios we hope that those things will not be needed. But we need to think about contingencies as well."
Posted by: Steve White || 02/14/2012 00:00 || Comments || Link || E-Mail|| [370 views] Top|| File under:
Who's in the News
59
[untagged]
Bookmark
E-Mail Me
The Classics
The O Club
Rantburg Store
Comments Spam
The Bloids
The Never-ending Story
Thugburg
RSS Links
Gulf War I
The Way We Were
Bio
Merry-Go-Blog
Hair Through the Ages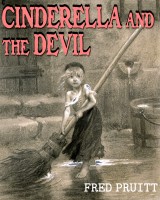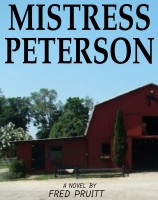 On Sale now!


A multi-volume chronology and reference guide set detailing three years of the Mexican Drug War between 2010 and 2012.

Rantburg.com and borderlandbeat.com correspondent and author Chris Covert presents his first non-fiction work detailing the drug and gang related violence in Mexico.

Chris gives us Mexican press dispatches of drug and gang war violence over three years, presented in a multi volume set intended to chronicle the death, violence and mayhem which has dominated Mexico for six years.
Click here for more information


Meet the Mods
In no particular order...


Steve White
Seafarious
Pappy
lotp
Scooter McGruder
john frum
tu3031
badanov
sherry
ryuge
GolfBravoUSMC
Bright Pebbles
trailing wife
Gloria
Fred
Besoeker
Glenmore
Frank G
3dc
Skidmark
Alaska Paul



Better than the average link...



Rantburg was assembled from recycled algorithms in the United States of America. No trees were destroyed in the production of this weblog. We did hurt some, though. Sorry.
54.198.158.24