Africa Horn
Sudan Says ICC Warrant against Defense Minister Means 'Nothing'
[An Nahar] An
International Criminal Court


... where Milosevich died of old age before being convicted ...


warrant issued against Sudan's defense minister means "nothing" and Khartoum does not care about the decision, the foreign ministry said on Thursday.

The reaction came after the Hague-based court said it has issued an arrest warrant for Defense Minister Abdel Rahim Mohammed Hussein, for alleged crimes against the civilian population in Sudan's western region of Darfur.

"The government will not issue any statement reacting to the ICC decision because we believe it means nothing to us," since the country is not a party to the Rome Statue governing the court, foreign ministry

front man

Al-Obeid Meruh told Agence

La Belle France

Presse.

"We don't care about any decision coming from the ICC."

Hussein, 60, is the sixth person sought by the ICC or before the court for crimes committed in Darfur, where rebel groups drawn from Darfur's non-Arab tribes rose up against the Arab-dominated Khartoum government in 2003.

Among those sought is Sudanese President Omar al-Bashir

Head of the National Congress Party. He came to power in 1989 when he, as a brigadier in the Sudanese army, led a group of officers in a bloodless military coup that ousted the government of Prime Minister Sadiq al-Mahdi and eventually appointed himself president-for-life. He has fallen out with his Islamic mentor, Hasan al-Turabi, tried to impose shariah on the Christian and animist south, resulting in its secessesion, and attempted to Arabize Darfur by unleashing the barbaric Janjaweed on it. Sudan's potential prosperity has been pissed away in warfare that has left as many as 400,000 people dead and 2.5 million displaced. Omar has been indicted for genocide by the International Criminal Court but nothing is expected to come of it.
The court's chief prosecutor, Luis Moreno-Ocampo, said in December when he asked for the warrant against Hussein that it would cover crimes against humanity and war crimes committed in Darfur from August 2003 to March 2004.

Hussein, who was interior minister from 2001 to 2005 and also Bashir's special representative for Darfur from 2003 to 2004, is wanted for allegedly coordinating attacks against civilians in villages in west Darfur.

Posted by: Fred || 03/02/2012 00:00 || Comments || Link || E-Mail|| [318 views] Top|| File under: Govt of Sudan
Arabia
Hadi office: Saleh to leave Yemen soon
[Yemen Post] After he attended the official power handover ceremony, former Yemeni President President-for-Life Ali Abdullah Saleh


... Saleh initially took power as a strongman of North Yemen in 1977, when disco was in flower, but he didn't invite Donna Summer to the inauguration and Blondie couldn't make it...


will leave Yemen soon, according to media outlets, citing official sources the Presidential Palace.

Abdu Rabu Mansour Hadi's, the new Yemeni President, office has confirmed that Saleh is going to leave Yemen soon, however they refused to reveal his destination, CNN reported.

Saleh is still studying his options and has yet to make up his mind as to which country he would choose for exile, the unidentified source at the Presidential Palace said.

One of his top aids refused to comment on the matter in a phone call with Yemen Post, asking us to go and ask the new President's office for information.

On Tuesday, Saleh's top aids and cronies in the General People Congress emphatically dismissed media reports that Slaeh would live in exile as baseless, emphasizing that he would stay in Yemen and assume the leadership of the former ruling party GPC.

Saleh is reportedly under mounting pressures from the GCC states, USA and EU to leave Yemen and live in exile for the rest of his life.They threatened that if he refused to leave Yemen they would freeze his and his family's assets.

He is widely perceived as a major source of tension, discontent, and unrest. Furthermore, they fear that he would try to influence the scene in the country for his favor given that his relatives and cronies still hold key govermental and military posts.

Saleh, who held his grip over power in the country for 33 years, stepped down in exchange for immunity from prosecution after months of being defiant in the face of massive protests calling for his ouster.Yet it's undeniable that he still has some supporters and sympthizers in some areas especially in the capital.

On Monday, Saleh has handed over the flag of Yemen to who once was his deputy, Hadi, affirming that he has handed over power to safe hands.

The presidential polls that Hadi won was a part of the GCC-initiated, US and west backed power transfer deal signed in the Suadi capital of Riyadh in November.

Hadi has addmitted on Monday that Yemen is at a very delicate and complex stage, calling on all factions in the country to engage in an inclusive national dialogue to overcome the current challenges.

Posted by: Fred || 03/02/2012 00:00 || Comments || Link || E-Mail|| [260 views] Top|| File under: Arab Spring
GPC officials to form new political party
[Yemen Post] The Aden-based Al-Omana'a Newspaper has revealed that consultations by

big shot

s of the General People Congress are ongoing to form anew political party.

The most circulated newspaper in Aden said the veteran politician Abdul-Karim Al-Iriani, Minister of Tel-Communication Ahmed Bin Daghar and Minister of Foreign Affairs Abu Bakar Al-Qairbi spearheaded the consultations, Al-Omana said.

The newspaper said the new party would absorb all leaders of the resigned officials of the GPC and those officials who declared their jointing to anti-Saleh protests early of the last year.

The newspaper that quoted well-informed sources said the new party would help overcome challenges and difficulties Yemen witnesses due to the political crisis sweeping the state last year, pointing out that the Untied States supports the notion of creating the new party.

It made reference that the party whose name is still uncertain would stand by the new Yemeni president who will lead the country for a two-year-long interim period as stipulated by the so-called power transition deal.

This nation surfaced days after Abdo Rabu Mansour Hadi was elected as a new president of Saleh who was forced to step down under international pressures.

Local sources affirmed that many aides of the ousted President President-for-Life Ali Abdullah Saleh


... Saleh initially took power as a strongman of North Yemen in 1977, when disco was in flower, but he didn't invite Donna Summer to the inauguration and Blondie couldn't make it...


left Yemen, stressing that the former security chief of Taiz who was accused by protesters of committing crimes and violations left to Cairo on Sunday.

Yemeni protesters constantly took into streets, demanding to prosecute Saleh and his cronies and bring them to justice.

However,


alcohol has never solved anybody's problems. But then, neither has milk...


the GCC deal had granted Saleh and his closest allies immunity from prosecution for crimes they committed during deadly crackdown on the anti-regime protests.


Posted by: Fred || 03/02/2012 00:00 || Comments || Link || E-Mail|| [249 views] Top|| File under: Arab Spring
Efforts to reform Saleh's party
[Yemen Post] Sources close to Deputy Head of the General People Congress Abdul-Karim Al-Iriani has revealed that efforts are exerted to make changes in the ranks of the party.

The sources told Akhbar Alyawam Newspaper that many

bigwig

s will be replaced, pointing out that officials who are charged with committing violations against human rights


...which often intentionally defined so widely as to be meaningless...


would be replaced.

They said these moves came on the base of recommendations that were provided by ambassadors of the countries tasked with overseeing the implementation of the GCC deal.

The sources anticipated that these changes will come simultaneously with changes of governors and officials of the local authorities.

Yemeni analysts anticipated that the GPC will politically fade away after its long-standing head, the former president of Yemen Ali Abdullah Saelh, who enjoyed strong ties with tribal leaders and powerful figures, abandons politics.

However,


we can't all be heroes. Somebody has to sit on the curb and applaud when they go by...


some high-ranking officials of GPC said that Saleh would not abandon politics and that he would continue on as head of the GPC.

Spokesman of the GPC Abdu Al-Ganadi had affirmed that Saleh intends to keep his position as a head of the GPC.

Meanwhile,


...back at the desert island, Bert was realizing to his horror that he'd had only one bottle for one message, and he'd forgotten to include a return address...




front man

of the Islah Party Mohammad Qahtan said Saleh who was granted immunity of prosecution under the GCC deal might be prosecuted in case he continued his political activities.

Saleh frequently emphasized that he desires to stay as the head of GPC, but his opponents hinted that he must leave politics according to the compromise deal.

GPC was founded by Saleh on 1982 in Sana'a, and since then the party has majority inside the parliament. At the last legislative elections, 27 April 2003, the party won 238 out of 301 seats in the Assembly of Representatives.


Posted by: Fred || 03/02/2012 00:00 || Comments || Link || E-Mail|| [302 views] Top|| File under: Arab Spring
Down Under
Major sponsor walks over war hero comments on The Circle (Australia)
I haven't seen the show, but Negus is your basic sneering lefty TV journalist, who hopefully will be unemployable after this little incident


TV show The Circle has lost one of its major sponsors following the furore over disparaging comments about VC recipient Ben Roberts-Smith. Swisse Vitamins has announced that it has quit the Channel 10 morning show.

"Thank you to each and every one of you for contacting Swisse. We have spoken directly with Network Ten and have ended our association with The Circle," Swisse posted on its Facebook site this afternoon.

The move follows a firestorm of criticism aimed at Yumi Stynes and George Negus after they made offensive remarks about Corporal Roberts-Smith on The Circle. A photo of Roberts-Smith in a swimming pool was shown on-air, to which Stynes remarked: "He's going to dive down to the bottom of the pool to see if his brain is there." Negus questioned whether the war hero was "up to it in the sack".

The Circle's Facebook site was flooded with complaints calling for the show to be axed. Swisse also received an avalanche of complaints - and has responded by withdrawing its sponsorship.
"You have done the right thing," a Swisse customer posted.

Stynes and Negus later apologised for their remarks. Cpl Roberts-Smith later thanked the Australian public and the Australian Defence Force for their overwhelming support.
Posted by: Phil_B || 03/02/2012 01:57 || Comments || Link || E-Mail|| [298 views] Top|| File under:
India-Pakistan
KP to adopt holistic approach against extremism: minister
[Dawn]
The Khyber-Pakhtunkhwa


... formerly NWFP, still Terrorism Central...


government has adopted a holistic approach to counter extremism by improving economic conditions, creating jobs and promoting sports and culture, said Provincial Information Minister Mian Iftikhar Hussain while speaking at a

presser

at the Civil Officers Mess here on Thursday.

He said that the directorate of culture had made preparations for arranging cultural festivals in

Beautiful Downtown Peshawar

and Dera Ismail Khan


... the Pearl of Pashtunistan ...


in March.

"Extremism cannot be eliminated by bullets only. It requires a change in mindset to weaken the

hard boyz

by making people to make a conscious decision to withdraw their support from

cut-thoat

elements," said Mr Hussain, who also heads the culture
ministry.

He said that a two-day cultural event titled as "The Cultural Revival of Khyber-Pakhtunkhwa," would commence from Saturday (tomorrow). He added that a three-day "Peace Spring Festival" had been planned in Dera Ismail Khan in the third week of
March.



Events like folk dance and local music would also be organised side by side food and embroidery stalls

The Peshawar's festival, he said, would entail two full days of entertainment for families. Apart from stage shows and musical programmes that would include performances by local and national level artists and singers, traditional dances, including Attanr (to be presented by Mehsud performers), Khattak dance, and Chitrali dance would feature in the festival.

"We request the fun-loving families of Peshawar and other areas to come and attend the entertainment events because we all deserve a better life, escaping for a while from the tensions of terrorism," said the minister. Senior officers of the culture department were also present at the

presser

.

The spring festival at D.I. Khan will feature local sports, including dog race, camel race, horse dance, wrestling, tent-pegging, and weight (heavy stone) lifting competition. The minister said that teams from Khyber-Pakhtunkhwa, Punjab
and Federally Administered Tribal Areas would participate in the competitions.

Events like folk dance and local music would also be organised side by side food and embroidery stalls, he added.

Answering a question, he acknowledged security risks at the Peshawar event and said that the provincial government would make complete security arrangements in and around the festival venue. Mr Hussain said that in view of the overwhelming response to the recently-held cultural events in Peshawar the government knew that people wanted more entertainment activities, forgetting about

Orcs and similar vermin

for a while.


Until they blow your Islamic asses up...


"Our society, as a whole, has developed psychological issues, they need entertainment and opportunities to enjoy their surroundings," he said.

The minister said that the government was working to isolate the

hard boyz

by implementing plans to create jobs and income generation opportunities for the youth, arrange sports and cultural activities, and carry out development works.

The strategy, he added, would create a long lasting imprint on the conscience of those who held soft corner in their hearts for

cut-thoat

s, making them to withdraw their support from them.

Posted by: Fred || 03/02/2012 00:00 || Comments || Link || E-Mail|| [359 views] Top|| File under: Govt of Pakistan
Israel-Palestine-Jordan
Intifada unsettled Arab-Israelis more than Jews
Hebrew University researches survey finds that the five-year 2nd Intifada had "almost no impact" on Jewish Israelis.

Most Israelis who lived through the horrendous second intifada a decade ago -- during which over 1,000 of their countrymen died -- recall it as a traumatic period of terror.

But a study by researchers at the Hebrew University of Jerusalem based on surveys conducted at the time found that the five-year period of intensive Paleostinian terrorism had "almost no impact" on Jewish Israelis self-reported satisfaction levels yet adversely affected the happiness of Arab Israelis.

The research was conducted by Dr. Asaf Zussman from HU's economics department, together with researchers from the Central Bureau of Statistics (CBS) and the Bank of Israel. The report -- "Does Terrorism Demoralize? Evidence from Israel" -- was published in the January 2012 edition of the journal Economica.

Zussman analyzed CBS surveys conducted from 2002 to 2005 among 22,000 Israelis.



"During the intifada, and especially since the spring of 2002, Israel's counterterrorism strategy proved successful in reducing Paleostinian terrorism," he said. "This may help to explain why the Israeli public did not become demoralized.

Each year, the surveys asked a different group of 7,000 people dozens of questions, including "Overall, are you satisfied with your life?" The surveys showed that Israeli Jews' self-reported satisfaction levels remained stable despite changing levels of terrorism.

In 2002, considered the most violent year of the second intifada, 82.9 percent of Israelis stated that they were "very satisfied" or "fairly satisfied" with their lives; in 2003, which was calmer, 81.7% of Israelis expressed satisfaction; and in the following, even calmer year of 2004, the percentage was 82.4%.

"The research shows that the level of life satisfaction among Israelis is less affected by terror than we are accustomed to think," Zussman said. "Even in 2002, at the peak of the at the peak of the intifada, Jewish Israeli citizens were content enough with their lives to be placed at a good middle spot in comparison with other Western countries."

On the other hand, Israeli Arabs' life satisfaction displayed a robust negative reaction to terrorism. The researchers suggested this may be related to increasing concerns about discrimination in response to terror attacks.

The study found that while terrorism did not significantly alter happiness levels, the weather did. People attested to being less happy during periods of unusually bad weather than on pleasant sunny days.

Zussman suggested that one possible explanation for terrorism's minimal effect is the public's trust in the government's strategy to defeat terrorism.

"During the intifada, and especially since the spring of 2002, Israel's counterterrorism strategy proved successful in reducing Paleostinian terrorism," he said. "This may help to explain why the Israeli public did not become demoralized.

Also, over the years the Israeli public has developed a resiliency and managed to adjust to terrorism, with optimism that terrorism is a temporary situation and that things will look better soon."

The study raises doubts about the effectiveness of terrorism in achieving one of its main objectives -- demoralizing the enemy population.

"Terrorism is a political instrument meant firstly to create psychological demoralization among the enemy," Zussman said, "but it would seem that it's not as useful as one would think."
Posted by: trailing wife || 03/02/2012 00:18 || Comments || Link || E-Mail|| [337 views] Top|| File under:
Syria-Lebanon-Iran
Obama: I'm not bluffing on military action against Iran
Barack Obama has delivered his starkest threat so far that America is "not bluffing" when it warns that military action could be used to prevent the 'unacceptable' prospect of a nuclear armed Iran.


Bambi has to say this because he's built a reputation as a squish and a bluffer. Neither Reagan nor Dubya ever had to say, "I'm not bluffing."

Raising the spectre of a "nuclear arms race in the most volatile region in the world", the US president predicted that if Tehran's apparent ambitions succeeded four or five countries in the Middle East would scramble to acquire nuclear weapons in a "free for all" .


This has been noted for quite a while. It's still going to happen. Champ hasn't done anything other than kick the can down the road.

Speaking before critical talks in Washington with Benjamin Netanyahu, the Israeli prime minister, Mr Obama moved to delay Israel from attacking Iran itself by stressing the US was prepared to "watch Israel's back".

"I think both the Iranian and the Israeli governments recognise that when the United States says it is unacceptable for Iran to have a nuclear weapon, we mean what we say," said Mr Obama.

He unequivocally dismissed Israeli fears that the US might resign itself to containing a nuclear Iran, telling The Atlantic magazine this ran "completely contrary" to his policy of nuclear non-proliferation.

"I think that the Israeli government recognises that, as president of the United States, I don't bluff," he said.


They do recognize that you're soft and in over your head...
Posted by: tipper || 03/02/2012 16:39 || Comments || Link || E-Mail|| [450 views] Top|| File under:
Russia, China urge Syria to let in UN aid chief
Russia and China joined other UN Security Council members on Thursday in expressing disappointment at Damascus' failure to allow UN humanitarian aid chief Valerie Amos to visit Syria and urged that she be allowed in immediately


Provided Syrians keep her?
Posted by: g(r)omgoru || 03/02/2012 06:05 || Comments || Link || E-Mail|| [452 views] Top|| File under:
Annan to visit Arab League before Syria
[Daily Nation (Kenya)] United Nations


...boodling on the grand scale...


and Arab League


...an organization of Arabic-speaking states with 22 member countries and four observers. The League tries to achieve Arab consensus on issues, which usually leaves them doing nothing but a bit of grimacing and mustache cursing...


envoy to Syria Kofi Annan will visit the league's headquarters in Cairo next Wednesday and later head to Damascus


...Capital of the last remaining Baathist regime in the world...


, the head of the pan-Arab bloc said on Thursday.

Annan, a former UN secretary general, "will come to Cairo on March 7," Arabi said. "He will then conducts trips to Syria and countries with influence" on Syria, he added.

Arabi, who repeated his call for a ceasefire in Syria, added that

the vaporous Arab League

will host a Syrian opposition meeting in two weeks.

Annan on Wednesday said he hoped to be in Damascus soon with a "clear" message that the deadly crackdown on anti-regime protesters and rebels must end.

But Annan also demanded, after meeting UN Secretary General
the ephemeral Ban Ki-moon


... of whom it can be said to his credit that he is not Kofi Annan...


, that the divided international community unite behind his mission as special envoy for the United Nations and Arab League.

Annan and Ban said the priority must be to halt the violence and secure humanitarian access to the Syrian cities where the UN estimates that more than 7,500 people have been killed in the past 11 months.

Posted by: Fred || 03/02/2012 00:00 || Comments || Link || E-Mail|| [257 views] Top|| File under: Govt of Syria
Russia Says Qaida Helping Syrian Opposition
[An Nahar] Al-Qaeda combatants are fighting alongside armed Syrian opposition

orc

s, Russian foreign ministry

front man

Alexander Lukashevich was quoted Thursday as saying by the Itar-Tass news agency.

"It is not a secret that our proposals are being rejected by the West or blocked by Syria's radical opposition, not to mention armed units fighting against governmental forces that include al-

Qaeda gunnies

and other

jihad boy

s," he said.

Washington warned Tuesday that sending weapons to the forces fighting against Syrian
Hereditary President-for-Life Bashir Pencilneck al-Assad


The Scourge of Hama...


's regime could benefit al-Qaeda.

"We are aware of the fact that al-Qaeda and other

cut-throats

are seeking to take advantage of the situation created by Assad's brutal assault on the opposition," said White House

front man

Jay Carney.

Posted by: Fred || 03/02/2012 00:00 || Comments || Link || E-Mail|| [293 views] Top|| File under: Govt of Syria
Hizbullah: U.N. 'Miserably Failed' to Liberate Lebanese Land
[An Nahar] Hizbullah on Thursday hit back at U.N. chief Ban Ki-moon's call for the group to disarm, stressing that "Lebanon has the right to possess weapons to defend its land and sovereignty against Israel's occupation and threats."

"Hizbullah stresses that it took up arms to liberate the Lebanese territory, which Ban Ki-moon and his international organization had miserably failed to protect," Hizbullah said in a statement, noting that the U.N. "failed to force the Israeli occupier to withdraw."

In his latest report on the implementation of U.N. Security Council Resolution 1701, which ended the 2006 war between Israel and Hizbullah, Ban described Lebanon's security situation as generally stable and reiterated his call on Hizbullah to transform itself into a political party.

The party's arms continue to pose a serious challenge to the state's ability to exercise full sovereignty and authority over its territory, he said.

"It seems that Mr. Ban Ki-moon's eyes cannot see Israel's hostile practices, the same as they cannot see the Judaization of Jerusalem and the occupation's terrorist practices in occupied Palestine," Hizbullah charged.

Posted by: Fred || 03/02/2012 00:00 || Comments || Link || E-Mail|| [268 views] Top|| File under: Hezbollah
Who's in the News
41
[untagged]
8
Arab Spring
4
Govt of Syria
4
Govt of Pakistan
2
Govt of Sudan
1
TTP
1
Hezbollah
1
al-Qaeda in Arabia
1
Govt of Iran
1
al-Qaeda in Pakistan
Bookmark
E-Mail Me
The Classics
The O Club
Rantburg Store
Comments Spam
The Bloids
The Never-ending Story
Thugburg
RSS Links
Gulf War I
The Way We Were
Bio
Merry-Go-Blog
Hair Through the Ages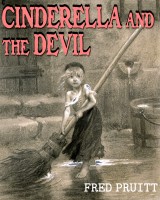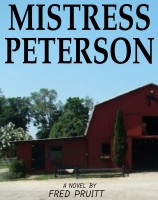 On Sale now!


A multi-volume chronology and reference guide set detailing three years of the Mexican Drug War between 2010 and 2012.

Rantburg.com and borderlandbeat.com correspondent and author Chris Covert presents his first non-fiction work detailing the drug and gang related violence in Mexico.

Chris gives us Mexican press dispatches of drug and gang war violence over three years, presented in a multi volume set intended to chronicle the death, violence and mayhem which has dominated Mexico for six years.
Click here for more information


Meet the Mods
In no particular order...


Steve White
Seafarious
Pappy
lotp
Scooter McGruder
john frum
tu3031
badanov
sherry
ryuge
GolfBravoUSMC
Bright Pebbles
trailing wife
Gloria
Fred
Besoeker
Glenmore
Frank G
3dc
Skidmark
Alaska Paul



Better than the average link...



Rantburg was assembled from recycled algorithms in the United States of America. No trees were destroyed in the production of this weblog. We did hurt some, though. Sorry.
54.80.87.250