Africa North
Eastern Libyans declare semi-autonomy
A band of tribal elders and militia leaders in Libya declared the country's oil-rich east a semi-autonomous federal region, defying the central government and raising concerns about a possible break-up of the country.

Hundreds of Libyans gathering near the eastern city of Benghazi formally laid out a proposal for the establishment of the federal region of Cyrenaica, the name of one of three Roman provinces that eventually became modern Libya.

The gathering declared Ahmad al-Zubair al-Senussi, a member of Libya's governing National Transitional Council and the great-nephew of the country's last king, head of a governing council of a region that encompasses all of Libya from the Gulf of Sirte to the Egyptian border
Posted by: tipper || 03/06/2012 11:57 || Comments || Link || E-Mail|| [358 views] Top|| File under:
Libyan Government Strongly Condemns WWII Tombstone Desecration in Eastern Libya
[Tripoli Post] The Libyan interim government strongly condemned the actions by unidentified persons that resulted on the desecration of tombstones of foreign WWII soldiers who fallen in Libya including British and Americans.

A statement issued last week by the government said "the government condemns in the strongest and abhors the attack directed at non-

Moslem

graves of British and Italians in the city of Benghazi, by subversive elements who do not respect religion, custom and international law."

"This action is contrary to the values of our Islamic religion and the principles of Shariah, which are based on the love of human beings of each other and on the respect of man's dignity live or dead or alive, such action is considered immoral and irresponsible by the government," the statement added.

The government pledged to bring the perpetrators to trial in accordance with Libyan law which criminalizes these acts.

The government reassures that such acts do not reflect the Libyan people's beliefs or their aspirations. These acts, the statement said, were in to the values of tolerance and respect of others in which the Libyans believe.
Posted by: Fred || 03/06/2012 00:00 || Comments || Link || E-Mail|| [236 views] Top|| File under: Arab Spring
Africa Subsaharan
Top U.S. Official Pledges Security Help for Nigeria
[An Nahar] A top U.S. official on Monday pledged to help Nigeria address security threats as Africa's most populous nation and largest oil producer deals with scores of attacks blamed on Islamist group Boko Haram.
... not to be confused with Procol Harum, Harum Scarum, possibly to be confused with Helter Skelter. Currently wearing a false nose and moustache and answering to Jama'atu Ahlus-Sunnah Lidda'Awati Wal Jihad, or Big Louie...
"I think the United States wants to support Nigeria in every way that is appropriate from Nigeria's point of view, to deal with any threat here in this country," U.S. Under-Secretary for Political Affairs Wendy Sherman told

news hound

s.


That's all very nice and everything, but Nigeria makes lotsa money with oil exports and 419 scams, so what kinda bill are we gonna foot?


Sherman, the US State Department's number three, spoke of a "holistic approach" to addressing security in Nigeria, with most of the violence having occurred in the country's deeply impoverished and mainly

Moslem

north. She spoke of development and job creation.

"And together we will do whatever we can, from intelligence sharing to assistance, to development, to security training, as we have done, given that Nigeria is one of the leaders in peacekeeping forces throughout the world," she said.

Nigeria has contributed to a list of U.N.-sponsored peacekeeping missions and is a major supplier of U.S. oil imports.

Sherman spoke after talks with Nigeria's junior minister of foreign affairs Viola Onwuliri. She was in Nigeria for a 24-hour visit during which she was also meeting civil society organizations and other top government officials.

Nigeria has been hit by almost daily gun and

kaboom

s mainly in the north and blamed on Boko Haram. There have been deep concerns over whether the group has formed ties with al-Qaeda.

Posted by: Fred || 03/06/2012 00:00 || Comments || Link || E-Mail|| [243 views] Top|| File under: Boko Haram
China-Japan-Koreas
Chinese Intellectuals Join Support for N. Korean Refugees
That'll have as much effect as the words of American intellectuals...

Opposition is growing within China against the forced repatriation of North Korean defectors who were arrested there, with columnists, novelists and other intellectuals posting comments on the social media criticizing Beijing's policy.

They called on the Chinese government to deal with the North Korean defectors under humanitarian principles.

Some comments on Weibo, the Chinese version of Twitter, directly criticized Beijing. One survey on the site conducted by a user in Shanghai showed that 75 percent of respondents were against sending the North Koreans back.
Posted by: Steve White || 03/06/2012 00:00 || Comments || Link || E-Mail|| [280 views] Top|| File under:
Norks Yet Again Threaten Fresh Attack
The chief of the North Korean People's Army's General Staff, who is widely held responsible for the artillery attack on Yeonpyeong Island in November 2010, has threatened a similar attack. In a piece for the North's state-run Rodong Sinmun daily on Sunday, Kim Kyok-sik said, "We will deliver a devastating punishment to the traitors, whose strength cannot compare to the sea of fire seen in the Yeonpyeong attack."

By "traitors" he was apparently referring to President Lee Myung-bak, Defense Minister Kim Kwan-jin and Joint Chiefs of Staff Chairman Jung Seung-jo.

Kim added Lee and other South Korean officials "will never be forgiven. You will not be able to escape our blows just because you are in Seoul and hiding behind the back of the U.S. imperialists. We are right in front of you and our bayonets are already aimed at your throats."

Kim was thought to have been sacked last year but was in fact promoted to chief of the Army's General Staff and appeared in the front ranks on Jan. 16 celebrating Kim Jong-il's posthumous 70th birthday.
Posted by: Steve White || 03/06/2012 00:00 || Comments || Link || E-Mail|| [555 views] Top|| File under:
Europe
U.S. State Department Actively Promoting Islam in Europe
The United States ambassador to Spain recently met with a group of Muslim immigrants in one of the most Islamized neighborhoods of Barcelona to apologize for American foreign policymaking in the Middle East.

U.S. Ambassador Alan Solomont told Muslims assembled at the town hall-like meeting in the heart of Barcelona's old city that the United States is not an "enemy of Islam" and that U.S. President Barack Obama wants to improve America's image in the Middle East as quickly as possible by closing the "dark chapters" of the U.S. invasion of Iraq and the war in Afghanistan.

"There are things that the United States has done badly," Solomont said at the February 28 gathering organized by a non-profit organization called the Cultural, Educational and Social Association of Pakistani Women. "But now the Obama government wants to improve relations with Muslims," he promised.

During the one-and-a-half-hour question-and-answer session, Solomont asked those in attendance simple rhetorical questions, including: "Did you know that the United States sends a lot of money to Pakistan?" and "Did you know that the decision to destroy Osama bin Laden's house was made by the United States?"

After responding to queries about the "Talibanization of Pakistan due the war in Afghanistan" and the "demonization of Islam in the West," Solomont said Obama wants to end the long-time American practice of establishing alliances with dictators in the Middle East, a strategy which he said has failed to prevent the rise of "the bearded ones" [radical Islamists], this according to the Barcelona-based newspaper La Vanguardia, which also interviewed Solomont on the sidelines of the event.
Posted by: tipper || 03/06/2012 06:17 || Comments || Link || E-Mail|| [321 views] Top|| File under:
Home Front: Politix
Anonymous threatens AIPAC in new Internet video
International hacker group Anonymous released a video this week coinciding with the annual America Israel Political Action Committee Policy Conference in Washington, vowing to make AIPAC "pay for their crimes."

Anonymous is a loosely organized group of hackers that released a similar YouTube video last month, vowing to launch an internet crusade against Israel, who it accused of committing "crimes against humanity." The group was also allegedly behind the stealing of millions of emails from the US-based global security analysis firm, Startfor, which were published by whistleblower website WikiLeaks in February.
Posted by: tipper || 03/06/2012 07:08 || Comments || Link || E-Mail|| [251 views] Top|| File under:
India-Pakistan
Pakistan posts Musharraf summons for March 22
Pakistani authorities on Tuesday posted a summons demanding that former military ruler Pervez Musharraf return from exile and appear before the country's top court on March 22.

The notice was glued to the gate of Musharraf's farm house on the outskirts of Islamabad after he failed to respond to repeated calls to appear over the December 27, 2007 murder of former prime minister Benazir Bhutto.

Musharraf, who has lived in self-imposed exile in London and Dubai since stepping down in 2008, delayed plans to return home this year indefinitely after the government warned he would be arrested upon arrival.

"Yes, I can confirm that a notice has been pasted on the main gate of Musharraf's farm house," Sheikh Naeem, a senior police official, told AFP.

The notice asks Musharraf to appear in the Supreme Court on March 22 with documents proving his identity as a Pakistani citizen.

Bhutto was killed in a gun and suicide attack after an election rally in Rawalpindi, the headquarters of Pakistan's army. Her party won elections two months later and her widower, Asif Ali Zardari, is president of Pakistan.
Posted by: tipper || 03/06/2012 06:31 || Comments || Link || E-Mail|| [260 views] Top|| File under:
Israel-Palestine-Jordan
Netanyahu Signals Determination on Iran, But War Will Have to Wait
Had he been speaking Hebrew in a dramatic TV broadcast back home, parts of Benjamin Netanyahu's fire-and-brimstone speech Tuesday night might have been mistaken for the words of an Israeli prime minister about to launch a fateful war. He painted Iran's nuclear program as an apocalyptic extermination threat redolent of the Nazi Holocaust, stressed Israel's power and responsibility to prevent a repeat of the greatest trauma in Jewish history, and vowed that "As Prime Minister of Israel, I will never let my people live under the shadow of annihilation".

But Netanyahu was speaking in English, to the America Israel Public Affairs Committee's annual policy conference in Washington D.C. — a forum whose raison d'etre is to leverage Israel's cause in U.S. domestic politics. His purpose there was clearly to rally his considerable bipartisan support on Capitol Hill and beyond to maintain pressure on the Obama Administration to move closer to Israel's red lines, timelines and perspective for action to stop Iran's nuclear program. For now, however, the Administration has resisted his pressure.

"We've waited for diplomacy to work," he told the assembled Israel partisans at AIPAC, which included three quarters of members of Congress. "We've waited for sanctions to work. None of us can afford to wait much longer."


Posted by: tipper || 03/06/2012 06:23 || Comments || Link || E-Mail|| [266 views] Top|| File under:
Netanyahu Tells Obama Israel is 'Master' of Own Fate
[An Nahar] Israeli Prime Minister Benjamin Netanyahu told U.S. President Barack Obama
I've now been in 57 states -- I think one left to go...
Monday that Israel must remain the "master of its fate" in a firm defense of his right to mount a unilateral strike on Iran.

Netanyahu and Obama met for delicate Oval Office talks taking place amid clear differences on the imminence of the nuclear threat from Iran and after weeks of speculation that Israel may mount go-it-alone military action.

"Israel must have the ability always to defend itself, by itself, against any threat," Netanyahu said in a short, but impassioned comments to cameras at the start of a meeting with Obama, with whom he has had sometimes strained relations.

"After all, that is the very purpose of the Jewish state, to restore to the Jewish people control over our destiny.

"That's why my supreme responsibility as prime minister of Israel is to ensure that Israel remains the master of its fate," said Netanyahu, who ruffled Obama's feathers last year with a stunning lecture in the Oval Office.

Posted by: Fred || 03/06/2012 00:00 || Comments || Link || E-Mail|| [341 views] Top|| File under: Govt of Iran
Syria-Lebanon-Iran
Conservatives to Dominate New Iran Parliament
[An Nahar]
Iran's new parliament will be largely dominated by conservatives who support supreme leader Ayatollah Ali Khamenei, according to latest results Monday of last week's election.

The parliament, also known as the Majlis, will have about half of its current members replaced by newcomers, many of whom ran on an "independent" ticket.

But the complex structure of Iran's politics and the uncertainty over factional allegiances and personal alliances make it difficult to predict the equilibrium of the newly elected

politician

s, who are divided between supporters and critics of President
Mahmoud Short Round Ahmadinejad.

According to official figures on the Majlis website, 224 parliamentary seats out of 290 have been filled through Friday's election while 63 others, including 25 in the capital, will be decided in a run-off vote.

The fate of three other seats remains unknown.

The largely marginalized reformists, who had mainly boycotted the elections, lost most of their seats, only hanging on to 19 out of their 60 in the current parliament.

The elections saw two major conservative factions, one bringing together Ahmadinejad's supporters and the other his opponents, battling for the control over the new parliament.

But neither the United Conservatives Front, critical of the president, nor the pro-Ahmadinejad Front of Islamic Iran's Resistance managed to establish themselves as majority, according to a compilation of the results by AFP.

Posted by: Fred || 03/06/2012 00:00 || Comments || Link || E-Mail|| [291 views] Top|| File under: Govt of Iran
Palestinian Named Annan Deputy to Syria
[An Nahar] The Arab League


...an organization of Arabic-speaking states with 22 member countries and four observers. The League tries to achieve Arab consensus on issues, which usually leaves them doing nothing but a bit of grimacing and mustache cursing...


on Monday named Paleostinian diplomat Nasser al-Qudwa to serve as former UN chief Kofi Annan's deputy in his role as international envoy to conflict-stricken Syria.

Arab League chief Nabil al-Arabi said that Qudwa, a former foreign minister, had agreed to take on "this very difficult mission during a critical time for Syria."

Qudwa was selected in consultation with U.N. chief
the ephemeral Ban Ki-moon


... of whom it can be said to his credit that he is not Kofi Annan...


and Annan, who was named international troubleshooter to Syria on February 23, Arabi said in a statement.

Posted by: Fred || 03/06/2012 00:00 || Comments || Link || E-Mail|| [254 views] Top|| File under: Govt of Syria
Syria Approves U.N. Humanitarian Chief Visit
[An Nahar]
U.N. humanitarian chief Valerie Amos said Monday that Syria has approved a visit to the conflict-stricken country this week.

Following widespread U.N. and Security Council complaints about
Hereditary President-for-Life Bashir Pencilneck al-Assad


One of the last of the old-fashioned hereditary iron-fisted fascist dictators...


's refusal to let her in, Amos said she would arrive in Damascus
...The City of Jasmin is the oldest continuously-inhabited city in the world. It has not always been inhabited by the same set of fascisti...
on Wednesday and leave on Friday.

"The Syrian authorities have confirmed that I can visit Syria this week. I will arrive in Damascus on Wednesday March 7 and leave on Friday March 9," Amos said in a statement.

"As requested by the secretary-general, my aim is to urge all parties to allow unhindered access for humanitarian relief workers so that they can evacuate the

maimed

and deliver essential supplies," she added.

The United Nations


...aka the Oyster Bay Chowder and Marching Society...


is not yet sure whether Amos will be allowed to travel outside Damascus during her stay, her spokeswoman, Amanda Pitt, told Agence

La Belle France

Presse.

Posted by: Fred || 03/06/2012 00:00 || Comments || Link || E-Mail|| [268 views] Top|| File under: Govt of Syria
McCain Calls for U.S. Air Strikes on Syrian Forces
[An Nahar] Top Republican Senator
John Maverick McCain
... the Senator-for-Life from Arizona, former presidential candidate and even more former foot soldier in the Reagan Revolution...
on Monday called for U.S. air strikes on Syrian forces to protect population centers and create safe havens for opponents of the regime.

McCain, who lost to President Barack Obama
This is a teachable moment...
in the 2008 election, said while the White House "deserves a lot of credit" for helping to build global efforts to isolate
Hereditary President-for-Life Bashir Pencilneck al-Assad


Before going into the family business Pencilneck was an eye doctor...


, it was time for a "new policy."

The speech by McCain came as Syrian forces bombarded the city of Rastan, pursuing a deadly crackdown on anti-regime protesters that erupted a year ago, and which the United Nations


...an organization which on balance has done more bad than good, with the good not done well and the bad done thoroughly...


says has claimed more than 7,5 00 lives.

"Time is running out," McCain -- a hawk on both Syria and Iran -- said in remarks on the floor of the Senate.

"Providing military assistance to the Free Syrian Army and other opposition groups is necessary, but at this late hour, that alone will not be sufficient to stop the slaughter and save innocent lives," he said.

"The only realistic way to do so is with foreign air power," he said, urging the United States to join with Arab countries, as well as willing partners in the European Union


...the successor to the Holy Roman Empire, only without the Hapsburgs and the nifty uniforms and the dancing...


and NATO


...the North Atlantic Treaty Organization. It's headquartered in Belgium. That sez it all....


, especially Syria's neighbor Turkey.

At the request of the Syrian opposition, McCain said, "the United States should lead an international effort to protect key population centers in Syria, especially in the north, through air strikes on Assad's forces."

"To be clear: This will require the United States to suppress enemy air defenses in at least part of the country."

Posted by: Fred || 03/06/2012 00:00 || Comments || Link || E-Mail|| [321 views] Top|| File under: Govt of Syria
Phalange Warns of Naturalization of Syrian Refugees in Lebanon
[An Nahar] The Phalange Party


The Kataeb (Phalange) party was founded by Pierre Gemayel in 1936, who modeled the party after Spanish and Italian Fascist parties he had observed as an Olympic athlete during the 1936 Summer Olympics held in Berlin, then Nazi Germany. The movement's uniforms originally included brown shirts and members used the Nazi salute. Despite the party's uniform, its strong sense of nationalism and dedication to a single charismatic leader, the Lebanese Kataeb was not and never became a fascist party nor did it espouse a totalitarian ideology.


called on the government on Monday to carefully follow up on the flow of Syrian refugees into

Leb

, warning of a "new form of naturalization" facing the country.

It said in a statement after its weekly politburo meeting: "A crisis committee should be formed to address the possible repercussions of the Syrian unrest on

Leb

."

It criticized some authorities' handling of the refugee issue, "which has started to take on a dramatic security and humanitarian turn."

Addressing the Syrian crisis, the Phalange Party called on all Lebanese factions to maintain the country's internal unity and "refrain from taking to the street in protest or in support" of the developments in Syria.

On Sunday, a demonstration in support of the Syrian people and another in support of the Syrian regime was staged in downtown Beirut amid fears that the rival rallies could take a violent turn.

The protests took place without incident.

On the dispute between the March 8 and 14 camps over government extra-budgetary spending, the Phalange Party politburo stressed the need for all concerned sides to agree on a mechanism that would be adopted on spending.

The meeting also tackled party chief Amin Gemayel's trip to

Italia

last week where he held talks with a number of officials, including President Giorgio Napolitano.
Posted by: Fred || 03/06/2012 00:00 || Comments || Link || E-Mail|| [254 views] Top|| File under: Govt of Syria
Annan to visit Syria March 10
CAIRO — Former UN chief Kofi Annan, who has been named special envoy to Syria for the UN and Arab League, will head to Damascus on March 10, Arab League chief Nabil al-Arabi told reporters on Monday.


And you guys will be in big trouble then...

Annan will be accompanied by his deputy, former Palestinian foreign minister Nasser al-Qudwa, on their first mission to Syria, where a government crackdown on dissent has left thousands dead in a year.

The pair are due in Cairo on Wednesday for talks the following day with Arabi, and will fly to Damascus on Saturday, the Arab League chief said.

Annan was last month chosen as international troubleshooter to try to end the conflict. Qudwa was named as his deputy earlier on Monday. Annan and Qudwa are acting under a UN General Assembly mandate as well as Arab League resolutions on the crisis in Syria.
Posted by: Steve White || 03/06/2012 00:00 || Comments || Link || E-Mail|| [253 views] Top|| File under:
Syrians flee through snow and gunfire to Lebanon
ARSAL, Lebanon: Braving Syrian army patrols and treacherous winter weather, hundreds of people fled into Lebanon in the last 24 hours to escape the heaviest shelling of their border towns in a year-long crackdown on protests against President Bashar Assad.


Could be worse, they could be fleeing to Yemen. Or Mauritania...

In the hillside town of Arsal in Lebanon's Bekaa Valley, residents say between 100 and 150 families arrived from Syria on Sunday — one of the biggest refugee influxes so far.

A dozen families spent Sunday night in a three-story apartment block in Arsal after fleeing what they said was a sustained army attack on the Syrian town of Qusair with tanks, rocket-propelled grenades and helicopters. Families trekked on foot through snow-capped hills to safety, but many others were caught as they tried to flee, one refugee told Reuters in Arsal.

Although Arsal is only 10 km (six miles) from the Syrian border, the young man's family had to walk 40 km through valleys, he said, as the mountain route was cut off by snow.

Only a few families, of roughly 2,000 people who fled Qusair, made it across the border without being stopped by Syrian troops.

Most refugees said they would not return until the Syrian government fell. But one, a rotund middle-aged man, said he was a fighter with the Free Syrian Army who had traveled to Lebanon just to bring his family to safety.
Posted by: Steve White || 03/06/2012 00:00 || Comments || Link || E-Mail|| [245 views] Top|| File under:
KSA tells UN: Rein in Assad
Said one toothless hound to the other...

RIYADH: Saudi Arabia yesterday urged the UN Security Council to shoulder its moral responsibility toward ending the bloodbath in Syria, being perpetrated by the regime of Bashar Assad. The Kingdom appealed to the UN to take immediate steps to provide medical and humanitarian assistance to civilian victims.

The Council of Ministers, chaired by Custodian of the Two Holy Mosques King Abdullah, also welcomed the UN decision to hold a humanitarian forum in Geneva on Thursday to estimate the relief requirements of the Syrian people.

"The council reiterated its call for the Security Council to exercise its legitimate role and shoulder its moral responsibility by taking initiative to call for an end to violence and put an end to the killing of Syrian people," Culture and Information Minister Abdul Aziz Khoja said.

Shoura Council Chairman Dr. Abdullah Al-Asheikh, meanwhile, told a conference of Arab parliamentarians in Kuwait City yesterday that Saudi Arabia was following the situation in Syria with deep concern as a result of growing violence in the country.
Posted by: Steve White || 03/06/2012 00:00 || Comments || Link || E-Mail|| [317 views] Top|| File under:
Terror Networks
Leaked: Bin Laden not buried at sea, body moved on CIA plane to US
The body of Al-Qaeda leader Osama Bin Laden was not buried at sea, according to leaked emails of intelligence firm Stratfor, as revealed by WikiLeaks.

Stratfor's vice-president for intelligence, Fred Burton, believes the body was "bound for Dover, [Delaware] on [a] CIA plane" and then "onward to the Armed Forces Institute of Pathology in Bethesda [Maryland]," an email says.

Posted by: Spot || 03/06/2012 09:52 || Comments || Link || E-Mail|| [406 views] Top|| File under:
Who's in the News
42
[untagged]
6
Govt of Syria
3
Govt of Pakistan
2
Boko Haram
2
Govt of Iran
2
Arab Spring
1
al-Qaeda in Iraq
1
Baloch Liberation Army
1
Taliban
Bookmark
E-Mail Me
The Classics
The O Club
Rantburg Store
Comments Spam
The Bloids
The Never-ending Story
Thugburg
RSS Links
Gulf War I
The Way We Were
Bio
Merry-Go-Blog
Hair Through the Ages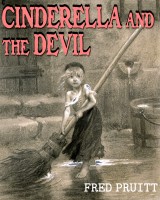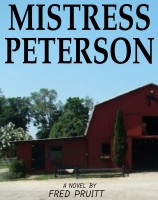 On Sale now!


A multi-volume chronology and reference guide set detailing three years of the Mexican Drug War between 2010 and 2012.

Rantburg.com and borderlandbeat.com correspondent and author Chris Covert presents his first non-fiction work detailing the drug and gang related violence in Mexico.

Chris gives us Mexican press dispatches of drug and gang war violence over three years, presented in a multi volume set intended to chronicle the death, violence and mayhem which has dominated Mexico for six years.
Click here for more information


Meet the Mods
In no particular order...


Steve White
Seafarious
Pappy
lotp
Scooter McGruder
john frum
tu3031
badanov
sherry
ryuge
GolfBravoUSMC
Bright Pebbles
trailing wife
Gloria
Fred
Besoeker
Glenmore
Frank G
3dc
Skidmark
Alaska Paul



Better than the average link...



Rantburg was assembled from recycled algorithms in the United States of America. No trees were destroyed in the production of this weblog. We did hurt some, though. Sorry.
54.81.0.22