Africa Horn
Security Council Urges Sudan, S. Sudan to End Hostilities
[An Nahar] The U.N. Security Council on Tuesday demanded an end to border attacks and hostilities between Sudan and South Sudan in a forceful warning to the rivals to ease mounting tensions.

Amid widespread predictions that the two countries, which separated in July last year, could be headed for a new conflict, the council also demanded Sudan authorities allow humanitarian access to two conflict-stricken states.

The council expressed "grave concern about reports of repeated incidents of cross-border violence between Sudan and South Sudan, including troop movements, support to proxy forces and aerial bombardments," said a statement read by

Britannia

's U.N. ambassador Mark Lyall Grant, council president for March.

"The Security Council demands that all parties cease military operations in the border areas and put an end to the cycle of violence.

"It further demands that the governments of Sudan and South Sudan take no action that would undermine the security and stability of the other, including through any direct or indirect form of support to

gang

s in the other's territory."

Posted by: Fred || 03/07/2012 00:00 || Comments || Link || E-Mail|| [268 views] Top|| File under: Govt of Sudan
Africa North
Marzouki calls for criminalising 'takfir'
[Magharebia] Tunisian President Moncef Marzouki recently issued a call to the Constituent Assembly to adopt a law incriminating takfir
...an adherent of takfir wal hijra, an offshoot of Salafism that regards everybody who doesn't agree with them as apostates who most be killed...
, or accusations of apostasy.

"The use of this dangerous style in the expression of intellectual differences is a threat to peace among the citizens of one country and spreads sedition among them," Marzouki said in a February 25th statement.

The measure would help "preserve the co-existence of Tunisians", according to the president. He hinted at some groups that "deliberately" exercise takfir against others.

"No one has the right to lay such accusation against fellow citizens, given that it could lead to violence, which is repressible in principle," Marzouki wrote.

Most Tunisians welcomed the call.

"I wish a clause would be added in the constitution explicitly criminalising takfir, the pace of which has increased in recent times," specialist in Islamic groups Alia Allani told Magharebia.

According to Allani, "takfir is one of the ways of negating 'the other' politically and was used during the eras of decadence".

A number of attacks against journalists and intellectuals occurred in Tunis recently. Some of them were attributed to Salafists


...Salafists are ostentatiously devout Moslems who figure the ostentation of their piety gives them the right to tell others how to do it and to kill those who don't listen to them...


. Al-Maghreb editor Zied Krichen, academics Abdelhalim Messaoudi and Hamadi Redissi were among victims of assaults. The interim government denounced the acts and vowed to prosecute the perpetrators.

Last month, Interior Minister Ali Larayedh announced that security forces had uncovered a terrorist cell seeking to "establish an Islamic emirate in Tunisia". He pointed out the terrorist threat was "still present in Tunisia" and called for addressing it with " education, religious advocacy, the media, culture, justice, security and by providing social and economic responses".

Political activist Abou El Alaa Ghawar agreed that the initiative "came belatedly" but supported the call.

Allegations of apostasy are foreign to Tunisian society and "marginalise the legitimate demands of Tunisian people", according to the activist.

"We hope the National Constituent Assembly takes on the responsibility to reinstate the debate on the issues of concern to public opinion in Tunisia, such as unemployment and the marginalisation of the interior regions," college student Tarek Messidi said.

"We have been experiencing this violence and assault on freedom of expression since January 14th, 2011, and the interim president did not comprehend it until it affected his party," human rights
...not to be confused with individual rights, mind you...
activist Bochra Bel Haj Hmida told Magharebia.

"All that is needed now is a clear position on all sides, from the entire government and the Constituent Assembly, against this phenomenon and against the use of mosques for political propaganda and advocacy of violence, cursing, insulting and harming the people," she added. "Otherwise we can't build a democracy in Tunisia."

Posted by: Fred || 03/07/2012 00:00 || Comments || Link || E-Mail|| [278 views] Top|| File under: Takfir wal-Hijra
Arabia
Yemeni army prepared for decisive battle with al-Qaeda
[Yemen Post] The Yemeni army troops are all set to have a decisive battle with al-Qaeda in the southern war-torn province of Abyan, military sources said.

The army troops have taken fighting positions in and around Zinjubar, the

thriving provincial capital

of Abyan, and in the main road connecting Zinjubar to Aden, local military source told Yemen Post on condition of anonymity because he is not authorized to release information to the press.

The forces have besieged Ja'ar, and Zinjuabar towns, al-Qaeda strongholds, and are poised to have a decisive, uphill battle in the few coming hours with the terrorists, said the source.

Military reinforcements arrived in the couple of days ago to Abyan coming from several provinces in the efforts to defeat al-Qaeda and eradicate its elements, who distributed Monday flies in Zinjuabar threatening army personnel with death and urging them to repent, local witnesses told Yemen Post.

This came two days after

bully boyz

have surprisingly stormed a military base in Lawder Valley of Abyan, leaving as many as 105 soldiers killed, wounding 40 others, and taking prisoner of 55. Not to mention the heavy weapons they have looted.

Yemeni President Abdu Rabu Mansour Hadi vowed on Monday to chase al-Qaeda to the very last hideout they might take shelter in, confirming that the government is unwaveringly resolved to defeat and eradicate the islamists.

Late on Monday, US Secretary of State
Hillary Clinton
... sometimes described as The Liberatress of Libya and at other times as Mrs. Bill, never as Another John Foster Dulles ...
has strongly condemned the terrorist attack, pledged support for newly-elected President Hadi and Yemeni people in the delicate transitional period, and offered her sincere condolences to those who lost loved ones in the recent attacks by al-Qaeda.

Yemen is a vital partner of the west in the war against terrorism with US providing the poor Gulf state with all the equipment, money and training required to fight the global terror network of al-Qaeda.

Posted by: Fred || 03/07/2012 00:00 || Comments || Link || E-Mail|| [273 views] Top|| File under: al-Qaeda in Arabia
JMP: There was a collision behind the massacre of Abyan
[Yemen Post] The alliance of the Joint Meeting Parties (JMP) has said there was a collision behind the massacre committed against the Yemeni military in Al-Kood and Dofas in Abyan.

More than 140 troops of the Yemeni military were killed last weekend in an attack supposedly carried out by the so-called Ansar Al-Sharia (supporters of Sharia), a terrorist group connected to Al-Qaeda in southern Yemen.

JMP condemned the terrorist attacks against the soldiers, describing them as brutal crimes and demanding President Abdu Rabo Mansour Hadi to swiftly investigate into the incident, and bring the responsible to justice.

Yemeni politicians and analysts accused the ousted Yemeni President President-for-Life Ali Abdullah Saleh


... Saleh initially took power as a strongman of North Yemen in 1977, when disco was in flower, but he didn't invite Donna Summer to the inauguration and Blondie couldn't make it...


of using Al-Qaeda to intimidate some Western countries with the aim of keeping his relatives in their military positions.

Ali Al-Jaradi, a political analyst, pointed out that Saleh with along with other military commanders operates to provide Al-Qaeda with weapons to hinder the achievement of the Yemeni revolution's demands.

Adnan Al-Odaini, a leader of the Islah Party, called the Yemeni parliament to assume its responsibilities towards the killing of the soldiers, stressing that military commanders were involved in providing Al-Qaeda with weapons and military equipment.

Yahya Jaber, a writer with interest in the Islamist groups, said Saleh attempts to persuade the global world that the stay of his relatives in power is a guarantee to defeat Al-Qaeda.

Yemeni analysts said that the Yemeni military did not use.

The US State Department condemned the killing of the Yemeni soldiers, expressing deepest condolences to the families, loved ones and friends of the victims.

In recent years, the United States has provided hundreds of millions of dollars-worth of equipment and training designed to help Yemen's Special Forces counter Al-Qaeda.

However,


a woman is only as old as she admits...


Yemeni analysts said these forces were used against peaceful protests and that they did not took part in fighting Al-Qaeda.

Posted by: Fred || 03/07/2012 00:00 || Comments || Link || E-Mail|| [252 views] Top|| File under: al-Qaeda in Arabia
New governor has plans to secure Aden
[Yemen Post]
The newly-appointed governor of And Waheed Ali Rasheed has said he has plans to protect the government facilities and protect the proprieties of people.

He affirmed that security and stability would be consolidated, after the governorate witnessed violence acts in which at least ten soldiers and

non-combatants were killed

.

In a meeting with officials of the governorate, Rasheed urged them to cooperate to maintain security, remove armed manifestations and impose the rule of law inside the port city.

He said that

cop shoppe

s will be reordered across the districts of Aden, calling all people to cooperate to improve the services provided to citizens.

Rasheed had visited a number of public authorities including Aden international Airport, ordering the officials to do best to boost up the living standards of people.

Separately, The Yemeni Interior Ministry affirmed that put the security forces in alert in Aden and Lahj provinces with the aim of repelling any attempts of Al-Qaeda to repeat events of Abyan there.

The Interior Minister Abduk-Kadir Qahtan had directed to send two military units of the Central Security to maintain security and stability in the governorates, as the ministry affirmed in its website.

In a statement, the ministry said it received information about the growth of Al-Qaeda in some southern areas, pointing out that the new Commander of the Southern Region requested sending reinforcements to prevent the repeating of Abyan's events in other governorates.

Militants linked to al Qaeda had launched strikes on positions of the Yemeni military, killing more that 105 soldiers and controlled several military positions in some districts of the southern governorate of Abyan.

Posted by: Fred || 03/07/2012 00:00 || Comments || Link || E-Mail|| [281 views] Top|| File under: Arab Spring
China-Japan-Koreas
N.Korean Defectors Testify in U.S. on Dangers of Repatriation
The U.S. Congress held a hearing on China's forced repatriation of North Korean defectors on Monday. Lawmakers, activist groups and defectors urged Beijing to stop the practice and respect the refugees' human rights.

One mother and daughter who managed to flee the North after being forced back to their homeland four times testified before the Congressional-Executive Commission on China and spoke of the torture and dangers they faced when they were sent home.
Posted by: Steve White || 03/07/2012 00:00 || Comments || Link || E-Mail|| [256 views] Top|| File under:
Europe
French PM knocks halal, kosher laws as campaign heats up
Because nothing says pushing back against Islamist colonizers like shoving out the Jews.

Francois Fillon suggests Muslims, Jews give up ritual slaughter as President Sarkozy steps up their efforts to woo far-right voters

France's prime minister urged Muslims and Jews to consider scrapping their halal and kosher slaughter laws on Monday as President Nicolas Sarkozy and his allies stepped up their efforts to woo far-right voters.
 
Prime Minister Francois Fillon made the suggestion after Sarkozy called at the weekend for butchers to clearly label meat slaughtered according to religious laws and his allies warned immigrants might impose halal meat on French schoolchildren.
 
Fillon and other conservative leaders linked this tough stand on ritually prepared meat to issues such as immigration and French identity that the far-right National Front uses to tap into resentment against Europe's largest Muslim minority.
 
"Religions should think about keeping traditions that don't have much in common with today's state of science, technology and health problems," Fillon told Europe 1 radio while discussing the two-round presidential election ending May 6.
 
The "ancestral traditions" of ritual slaughter were justified for hygienic reasons in the past but were now outdated, he said. "We live in a modern society."
 
Mohammad Moussaoui, head of France's Muslim Council, said ritual slaughter was no more painful than modern methods and labelling meat as being prepared "without stunning" would feed resentment against the two minority religions using it.
 
"It will stigmatize Muslims and Jews as people who don't respect the interests of animals," he said. "That will raise tensions in society."
 
National Front leader Martine Le Pen launched the debate last month saying abattoirs around Paris only slaughtered meat the Muslim way. It turned out they mostly supplied local Muslim butchers and most meat sold in Paris came from further away.
 
The issue caught hold and Sarkozy's campaign countered with ever tougher statements on immigration and ringing defenses of French civilization and secularism - code words implying some of the five million Muslims here did not share these values.
 
Interior Minister Claude Gueant warned last week that giving immigrants the right to vote in municipal elections, as the Socialist want, would lead to Muslims forming majorities on local councils and imposing halal meat in school canteens.
 
"This is quite possible, given the proportion of foreigners in some areas," he said when challenged on RTL radio on Monday.
 
Fillon seconded this view but Sarkozy campaign spokeswoman Natalie Kosciusko-Morizet declined to support it.
 
Sarkozy's former Justice Minister Rachida Dati, a Muslim, told the daily Le Figaro such comments "mix up French Muslims and foreigners. French Muslims are citizens like any other."
 
Hollande's spokesman Pierre Moscovici said Sarkozy "is branding French Muslims in a sly way and echoing the National Front's issues."
 
The debate has also highlighted little-known aspects of the meat industry in France, where producers are mostly opposed to efforts by consumer groups to divulge their slaughter methods.
 
Halal and kosher slaughter demand that cattle are conscious before their throats are slit and blood drained. Non-religious butchers stun the animal first, saying this lessens pain.
 
Abattoir operators say killing cattle by both methods in the same slaughterhouse is too costly, so some use only the halal method because they can sell the meat to both Muslim butchers and supermarket chains for the general public.
 
Clearly labelling meat as "stunned" or "not stunned" would reveal how much religiously prepared food is being sold.
 
"Every time shoppers go to the meat counter, they'll see meat described as 'not stunned'," Moussaoui said. "That will look as if there was cruelty towards these animals."
 
If shoppers shun this meat, kosher beef could become very expensive because butchers for the Jewish minority -- at 600,000 the largest in Europe -- offset some of their costs by selling the expensive hind cuts of beef to non-kosher distributors.
 
Kashrut, or Jewish dietary laws, bans meat that touches the sciatic nerve along the back, buttocks and thighs of mammals. If kosher butchers cannot sell sirloin and filet mignon steaks to non-kosher shops, they will lose a key part of their business.
Posted by: trailing wife || 03/07/2012 00:00 || Comments || Link || E-Mail|| [664 views] Top|| File under:
The Grand Turk
WikiLeaks: Erdogan has Two Years to Live
Turkish Prime Minister Recep Tayyip Erdogan has only two more years to live, a leaked email published by WikiLeaks claimed. According to the email, Erdogan is suffering from terminal cancer.
 
Turkish sources, including the alleged source of the information, denied the information, claiming that the email was "a complete lie."
Posted by: trailing wife || 03/07/2012 00:00 || Comments || Link || E-Mail|| [574 views] Top|| File under:
Home Front: WoT
Obama: Diplomatic solution with Iran plausible
...although the probability, at whatever confidence level you like, is considerably closer to zero than one.

US President Barack Obama said at a Super Tuesday news conference that he believes a window of opportunity in which diplomatic means with Iran can be achieved does exist. He said Israeli officials also think a diplomatic solution is plausible.
 
Obama said that Iran is deeply affected by the sanctions used against it and that the united world stands in front of an isolated Iran. In regards to Iran acquiring nuclear weapons, Obama said that he is doing all he can along with Israel to prevent Iran from achieving its goal.


Anybody want to buy a beautiful bridge in Brooklyn? It was owned by a dear little old lady who only went to church in Sundays...
Posted by: trailing wife || 03/07/2012 00:00 || Comments || Link || E-Mail|| [370 views] Top|| File under:
India-Pakistan
'Sacked' Pakistan Taliban commander backs peace talks
A senior commander sacked as deputy to Pakistani Taliban chief Hakimullah Mehsud came out publicly to back peace talks with the government and said he was not directly informed of his dismissal.

Maulvi Faqir Mohammad is the Taliban commander in Bajaur, one of Pakistan's seven districts in the tribal belt on the Afghan border and one that has seen a recent lull in fighting between the Taliban and Pakistani soldiers.

He was sacked on Sunday at a meeting presided over by Tehreek-e-Taliban Pakistan (TTP) chief Hakimullah Mehsud at a secret location in Pakistan's northwestern tribal belt, spokesman Ehsanullah Ehsan told AFP.

Ehsan gave no reason for the removal. Neither was a successor announced.

Speaking to AFP from an undisclosed location on Tuesday, Mohammad said the Taliban did not inform him directly of his sacking or give an explanation.

"I came to know through the media. I was not given any notice. I don't know the background of this decision," he said, speaking by telephone.

Giving one possible reason, he said: The leadership might be angry with my talks with Pakistani government. If it was so, I talked to them with the permission of my leadership."
Posted by: tipper || 03/07/2012 03:27 || Comments || Link || E-Mail|| [591 views] Top|| File under:
Indian police arrest man over Israel car bombing
New Delhi police said they had arrested a man in connection with last month's bomb attack on an Israeli diplomat's car, which Israel blamed on Iran.

Police spokesman Rajan Bhagat on Wednesday said the man was 50-years-old but gave no details as to the charges he faced related to the February 13 attack.

Police sources identified the suspect as Syed Mohammed Kazmi and said he was an Indian national who claimed to be a journalist working for an Iranian publication.

A 42-year-old Israeli diplomat, the wife of the defence attache at the embassy, was badly wounded in the attack when a motorcyclist attached a bomb to the back of her vehicle in central New Delhi.

Israel accused Iran of carrying out the car bombing which came on the same day as another attempted attack on an Israeli embassy car in Georgia.

A day later, Thai police arrested two Iranian men in Bangkok who are suspected of planning an attack on Israeli diplomats.

Tehran has denied any involvement in the alleged plots.

Posted by: tipper || 03/07/2012 03:19 || Comments || Link || E-Mail|| [256 views] Top|| File under:
Pakistani Hindus seek safety in India
[Dawn]
Preetam Das is a good doctor with a hospital job and a thriving private clinic, yet all he thinks about is leaving Pakistain, terrified about a rise in killings and kidnappings targeting Hindus.

A successful professional, he lives in mega city Bloody Karachi


...formerly the capital of Pakistain, now merely its most important port and financial center. It may be the largest city in the world, with a population of 18 million, most of whom hate each other and many of whom are armed and dangerous...


with his wife and two children, but comes from Kashmore, a district in the north of Pakistain's southern province of Sindh.

His family has lived there for centuries and in 1947 when the sub-continent split between India, a majority Hindu state, and Pakistain, a homeland for

Mohammedan

s, Das' grandparents chose to stay with the

Mohammedan

s.

They fervently believed the promise of Pakistain's founder Muhammad Ali Jinnah that religious minorities would be protected. Sixty years later, their grandson says life in Kashmore has become unbearable.

"The situation is getting worse every day," he says.

Two of his uncles have been kidnapped and affluent Hindus are at particular risk from abduction gangs looking for ransom, he says.

Rights activists say the climate is indicative of progressive Islamisation over the last 30 years that has fuelled an increasing lack of tolerance to religious minorities, too often considered second class citizens.

Das says the only thing keeping him in Pakistain is his mother.

"She has flatly refused to migrate, which hinders my plans. I can't go without her," he said.

Hindus make up 2.5 per cent of the 174 million people living in the nuclear-armed

Mohammedan

nation. Over 90 per cent live in Sindh, where they are generally wealthy and enterprising, making them easy prey for criminal gangs.

An official at the ministry of external affairs in New Delhi who declined to be named said: "Every month about eight to 10 Hindu families migrate from Pakistain. Most of them are well-off."

He had no comment on whether the number was on the rise, but Hindu community groups in Pakistain say more people are leaving because of kidnappings, killings and even forced conversions of girls to Islam.

"Two of my brothers have migrated to India and an uncle to the UAE," said Jay Ram, a farmer in Sindh's northern district of Ghotki.

"It's becoming too difficult to live here. Sindhis are the most tolerant community in the country vis-a-vis religious harmony, but deteriorating law and order is forcing them to move unwillingly," he added.

Ramesh Kumar Vankwani, chief of the Pakistain Hindu Council and a former

politician

for Sindh province, said Hindus are picked on by kidnappers and that their daughters are subject to forced conversions to Islam.

"Every now and then we get reports of families migrating. It's getting worse now. People are extremely harassed and are forced to leave their homeland but our rulers are shamelessly idle," he told AFP.

Rights activists also say Hindus in Sindh are discriminated against.

"Recently 37 members of five Hindu families migrated to India from Thul town owing to discrimination while three Hindus, including a doctor, were murdered in Shikarpur district," said Rubab Jafri, who heads Sindh's Human Rights Forum.

"Lots of violent incidents are happening daily. Most go unreported, which shows vested interests are trying to force Hindus to leave Pakistain."

According to the Pakistain Hindu Seva, a community welfare organization, at least 10 families have migrated from Sindh every month since 2008, mostly to India, but in the last 10 months, 400 families have left.

Another survey last year by the local Scheduled Caste Rights Movement said more than 80 percent of Hindu families complained that

Mohammedan

s discriminated against them by using different utensils when serving them at food stalls.

"Hindu migration is a brain-drain for Pakistain as most of them are doctors, engineers, agriculturists, businessmen and intellectuals," Jafri said.

But the provincial authorities are reluctant to recognise a problem.

"I do admit that law and order in some districts of Sindh is quite bad, but it is bad for everyone and not just my community, the Hindus," Mukesh Kumar Chawla, provincial minister for excise and taxation, told AFP.

"Hindus do not migrate in flocks as has been claimed and those who migrate are going abroad for a better fortune," he said.

Posted by: Fred || 03/07/2012 00:00 || Comments || Link || E-Mail|| [276 views] Top|| File under: Govt of Pakistan
Ousted deputy leader of Pakistan Taliban favors talks with govt
[Dawn] A deputy leader of the Pakistain Taliban, reportedly ousted at the weekend by a

krazed killer

council, still favors peace talks with the Pak government, he told

Rooters

on Tuesday.

Maulvi Faqir Mohammad, who commands Islamic fascisti of the Tehrik-e-Taliban Pakistain (TTP), or Pakistain Taliban, in the tribal agency of Bajaur near the Afghan border, has reportedly been in talks with the government in Islamabad over a peace deal.

The TTP, allied with the Afghan Taliban movement fighting US-led NATO


...the North Atlantic Treaty Organization. A collection of multinational and multilingual and multicultural armed forces, all of differing capabilities, working toward a common goal by pulling in different directions...


forces in Afghanistan, is entrenched in the unruly areas along the porous frontier. It has pledged to overthrow the Pak government after the military started operations against the TTP.

Past peace pacts with the TTP have failed to bring stability, and merely gave the umbrella group time and space to consolidate, launch fresh attacks and impose their austere version of Islam on segments of the population.

The TTP leadership is split over new talks with the Pak government, with some hardliners rejecting them. Mohammad said, however, that he has never disobeyed the council.

"Whenever I've held talks with the government of Pakistain, I've held them with the permission and advice of the central leadership of the Tehrik-e-Taliban Pakistain," Mohammad said from Qazi's guesthouse an undisclosed location.

"When the Taliban in Afghanistan can talk to America, then why can't we talk to the government of Pakistain?"

Pakistain last month urged leaders of the Afghan Taliban movement to enter direct peace negotiations with Kabul, a possible sign that Islamabad is stepping up support for reconciliation in neighbouring Afghanistan.

A council which reportedly included TTP chief Hakimullah Mehsud, ousted Mohammad, but he said he had "no information on this council, its members, or where its meeting was held."

"Except for Ehsanullah Ehsan, who contacted the media, no important Taliban leader has contacted me." Ehsanullah is the

front man

for the TTP and announced the demotion.

Posted by: Fred || 03/07/2012 00:00 || Comments || Link || E-Mail|| [286 views] Top|| File under: TTP
Israel-Palestine-Jordan
PM: Israel has acted against US advice before
House Speaker John Boehner pledges Congress will never let Jewish state 'stand alone.'

WASHINGTON – Citing historical precedents in which the US and Israel did not see eye-to-eye and Israel acted according to its own perception of its interests, Prime Minister Binyamin Netanyahu told congressional leaders Tuesday that Israel viewed things differently than the US did at times, because it was not a global power and was more vulnerable.

Israeli sources said Netanyahu, meeting congressional leaders before flying back to Israel Tuesday evening, noted that David Ben-Gurion declared independence against the advice of the US; Levi Eshkol launched a preemptive attack in 1967, against Washington's counsel; and Menachem Begin decided to bomb the Iraqi nuclear reactor in 1981 despite US opposition.

America has global interests, while Israel is "on the ground and more vulnerable," Netanyahu said in reference to Iran, saying that this made for a very different perspective.

Netanyahu followed up his meeting at the White House Monday with meetings on Capitol Hill on Tuesday, as leaders of both parties pledged commitment to a robust policy to keep Iran from getting nuclear arms.

"The US Congress will always stand by Israel, and the US Congress will never allow Israel to stand alone," House Speaker John Boehner (R-Ohio) said Tuesday, standing alongside Netanyahu and the House leadership from both parties.

"The looming threat of a nuclear Iran cannot be ignored," he said, warning that "ambiguity could lead to serious miscalculation, which is what we collectively hope to avoid."

Boehner said that Israel and the US had to be clear with each other, and with the Iranians.

"Now is the time to stand together, and we are here today to tell the prime minister that Congress intends to do so," he declared.

House Minority Leader Nancy Pelosi (D-California) echoed his comments, saying that "rejecting containment of Iran and preventing them from having a nuclear weapon" was in the interests of the US, Israel and the region.

Boehner and Pelosi spoke just prior to a luncheon meeting with Netanyahu – along with other congressional leaders – as the prime minister was winding down his two-day visit to Washington. Before meeting the congressional leadership, Netanyahu met with US Secretary of State Hillary Clinton.

Last week, he met with Canadian Prime Minister Stephen Harper in Ottawa to enlist his support for action against Iran.

Netanyahu thanked the congressional leaders for their support and "remarkable solidarity" when it came to Israel.

"I [will] go back to Israel feeling that we have great friends in Washington," he said.

National Security Council head Ya'acov Amidror said that following the trip to Washington there was a need to return to Israel to "digest" what the Americans had said, and make decisions "based on Israel's interests and the premise upon which Israel was created – that we are able to defend ourselves."

Amidror said that during Netanyahu's meeting with Obama, the US president had made clear that containment of a nuclear Iran was not an option, something Amidror said was a message it was important for Tehran to understand.

During the meetings, Amidror said, several points were made clear: that Israel retains the freedom of action to defend itself as it sees fit, and that there is not only a cost for an attack on Iran, but also a "very, very high price to the possibility of a nuclear Iran."

He added that the overall importance of the meeting with Obama was that both sides now better understood the positions of the other. In a relationship as important as the one between the US and Israel, he said, "this type of understanding is critical in continuing the dialogue."

On Monday night, just after meeting Obama, Netanyahu delivered a passionate speech to some 13,000 delegates at the annual American Israel Public Affairs Committee (AIPAC) Policy Conference, intoning the "Never Again" mantra and pledging that "as prime minister of Israel, I will never let my people live in the shadow of annihilation."

Netanyahu adopted a tough tone toward the Islamic Republic, drawing on the tragic history of the Holocaust to argue that the world, and the Jewish people, could not "accept a world in which the ayatollahs have atomic bombs."

"We are determined to prevent Iran from developing nuclear weapons," he said. "We leave all options on the table.

And containment is definitely not an option. The Jewish state will not allow those seeking our destruction to possess the means to achieve that goal."

While forcefully asserting Israel's right to defend itself, and spelling out the dangers Iran posed to the world, Netanyahu stopped well short of providing any indication of how or when Israel might act.

"Every day, I open the papers and read about these red lines and these time lines," he said, in reference to weeks of speculation on differences between the US and Israel about how to deal with Iran. "I read about what Israel has decided to do or what Israel might do. Well, I'm not going to talk to you about what Israel will do or will not do. I never talk about that."

Instead, the speech focused on Israel's historical imperative and justification to act if it felt the need to do so.

Netanyahu said he had warned against a nuclear Iran for 15 years, the international community had tried diplomacy to stop it for the last decade, and the world had imposed sanctions over the last six years – but none of it had worked. While expressing appreciation for Obama's efforts to impose tougher sanctions, he said that Tehran's "nuclear march goes on."

"We've waited for diplomacy to work," he said. "We've waited for sanctions to work. None of us can afford to wait much longer."

Netanyahu chastised unnamed "commentators" for saying that stopping Iran from obtaining a bomb was more dangerous then letting it have one.

"They say that a military confrontation with Iran would undermine the efforts already under way, that it would be ineffective, and that it would provoke even more vindictive action by Iran," he said, adding that he had heard, and even read, those arguments before.

He then dramatically displayed copies of letters that the World Jewish Congress had exchanged with the US War Department at the height of the Holocaust in 1944 that implored the US government to bomb Auschwitz.

"Such an operation could be executed only by diverting considerable air support essential to the success of our forces elsewhere, and in any case would be of such doubtful efficacy that it would not warrant the use of our resources," Netanyahu read from the letters.

"And here's the most remarkable sentence of all," he added, quoting, "'Such an effort might provoke even more vindictive action by the Germans.'" "Think about that: 'even more vindictive action than the Holocaust,'" he said. "My friends, this is not 1944. The American government today is different.

You heard it in President Obama's speech yesterday. But here's my point. The Jewish people are also different. Today we have a state of our own. The purpose of the Jewish state is to secure the Jewish future. That is why Israel must always have the ability to defend itself, by itself, against any threat."

Netanyahu reiterated what he had said before meeting Obama: "We must always remain the masters of our fate."

He made mention of the upcoming holiday of Purim, saying that in every generation there were those who wished to destroy the Jewish people.

But, he added, "in this generation we are blessed to live in a time when there is a Jewish state capable of defending the Jewish people."
Continued on Page 49
Posted by: trailing wife || 03/07/2012 00:00 || Comments || Link || E-Mail|| [353 views] Top|| File under:
'Hamas won't aid Iran if war breaks out'
Salah Bardawil says Hamas 'won't do Iran's bidding in any war'; adds group will not escalate situation with Israel simply at Tehran's request


Interesting. Could it be that Iran no longer appears to certain parties to be the strong horse?

Perhaps Benji has communicated certain facts on the ground to Hamas...

Hamas will not automatically side with Iran in case of a military conflict with Israel, the Guardian reported Tuesday.
 
Senior Politburo member in Gaza Strip Salah Bardawil said that Hamas "will not do Iran's bidding in any war with Israel, and will not launch rockets at Israel at Tehran's request."
 
"If there is a war between two powers, Hamas will not be part of such a war," Bardawil was quoted as saying. Hamas is not part of military alliances in the region. Our strategy is to defend our rights."
 
Analysts said that this somewhat surprising stance illustrates the rift between Hamas and Iran -- its key financial patron; as well as Gaza-rulers' realignment with Egypt's new ruling party, the Muslim Brotherhood.
 
A second, anonymous Hamas source, told the British newspaper that the group "will not get involved in any war between Iran and Israel."
 
Defense analysts speculate that in the event of a war between Jerusalem and Tehran, the latter will task its proxies in the region -- Hamas and Hezbollah -- with firing rockets at Israel.
 
However, Bardawil insisted that "Hamas has never given complete loyalty to Tehran."
 
Bardawil also spoke about the situation in Syria. Hamas has diminished its presence in Damascus over the escalating violence in the country, with Hamas Politburo Chief Khaled Mashaal relocating to Qatart.
 
According to Bardawil, Hamas' office in Damascus "is still open and functioning, but it is empty. We still haven't found another country to move our office to."
 
Politburo members are now scattered between Jordan, Qatar and Egypt.
Posted by: trailing wife || 03/07/2012 00:00 || Comments || Link || E-Mail|| [272 views] Top|| File under:
Syria-Lebanon-Iran
Iran may be cleaning up nuke work
Satellite images of an Iranian military facility show trucks and earth-moving vehicles at the site, indicating that crews were trying to clean it of radioactive traces possibly left by tests of a nuclear-weapon trigger, diplomats told The Associated Press on Wednesday.

Two of the diplomats said the crews may be trying to erase evidence of tests of a small neutron device used to set off a nuclear explosion. A third diplomat could not confirm that but said any attempt to trigger a so-called neutron initiator at the Parchin site could only be in the context of trying to develop nuclear arms.

The images, provided to the IAEA by member countries, are recent and constantly updated, said one of the diplomats.

The diplomats are nuclear experts accredited to the International Atomic Energy Agency, and all asked for anonymity to discuss sensitive information.
Posted by: tipper || 03/07/2012 15:41 || Comments || Link || E-Mail|| [262 views] Top|| File under:
Turkey Demands 'Immediate' Opening of Syrian Aid Corridor
Turkish Prime Minister Recep Tayyip Erdogan called on neighboring Syria on Tuesday to allow the immediate opening of humanitarian aid corridors.

"Humanitarian aid corridors must immediately be opened," Erdogan told a parliamentary meeting of his AKP party, urging the international community to put pressure on Damascus


...Capital of the last overtly fascist regime in the world...


to allow the delivery of relief supplies to civilians.

But the prime minister did not comment on the possible location for an aid corridor into Syria with whom Turkey shares a 910-kilometer border.

In the parliament, Erdogan accused his one-time ally Hereditary President-for-Life Bashir Pencilneck al-Assad


Supressor of the Damascenes...


of ramping up the violence against the Syrian opposition whom he saluted for their "honorable and determined resistance".
Posted by: Fred || 03/07/2012 00:00 || Comments || Link || E-Mail|| [256 views] Top|| File under: Govt of Syria
Assad Says Syria to Pursue Reforms, Crush 'Terrorism'
[An Nahar] Syria is determined to press on with reforms and to fight "terrorism,"
Hereditary President-for-Life Bashir Pencilneck al-Assad


Despoiler of Deraa...


, who has been battling a one-year uprising against his regime, said on Tuesday.

"The Syrian people, who have in the past managed to crush foreign plots ... have again proven their capacity to defend the nation and to build a new Syria through their determination to pursue reforms along with the fight against foreign-backed terrorism," Assad said, quoted by state news agency SANA.

Assad, speaking during a meeting with a delegation from the Ukrainian parliament, said his country was clearly being targeted by outside forces seeking to undermine his regime.

"Any country draws its strength from the backing of its people," he said.

The 46-year-old president has consistently blamed the one-year revolt threatening his regime on foreign-backed "terrorist gangs".

Posted by: Fred || 03/07/2012 00:00 || Comments || Link || E-Mail|| [255 views] Top|| File under: Govt of Syria
Obama Warns against Unilateral Military Action in Syria
[An Nahar] U.S. President Barack Obama
I've now been in 57 states -- I think one left to go...
Tuesday described the violence in Syria as "heartbreaking," but cautioned there was no simple solution, warning unilateral military action would be a mistake.

"What's happening in Syria is heartbreaking, and outrageous, and what you've seen is the international community mobilize against the Assad regime," Obama told a White House

presser

.

Syrian
Hereditary President-for-Life Bashir Pencilneck al-Assad


Trampler of Homs...


has "lost legitimacy of his people. And the actions that he is now taking against his own people is inexcusable," the president told journalists.

"On the other hand, for us to take military action, unilaterally, as some have suggested, or to think that somehow there's some simple solution, I think is a mistake."

On Monday, top Republican Senator
John Maverick McCain
... the Senator-for-Life from Arizona, former presidential candidate and even more former foot soldier in the Reagan Revolution...
called for U.S. air strikes on Syrian forces to protect population centers and create safe havens for opponents of the regime.

"Time is running out," McCain said, with the United Nations


...what started out as a a diplomatic initiative, now trying to edge its way into legislative, judicial, and executive areas...


reporting more than 7,500 people killed in Syria in the past year. He added "the only realistic way" to save civilian lives was "with foreign air power."

But Obama cautioned the situation was not the same as in Libya, when the United States used its air force to back a NATO


...the North Atlantic Treaty Organization. A cautionary tale of cost-benefit analysis....


no-fly zone.

In Libya, the United States "had the full cooperation of the region, Arab states, and we knew that we could execute very effectively in a relatively short period of time. This is a much more complicated situation," he said.

"Ultimately, this dictator will fall, as dictators in the past have fallen. But the notion that the way to solve every one of these problems is to deploy our military, you know, that hasn't been true in the past, and it won't be true now," Obama added.

Posted by: Fred || 03/07/2012 00:00 || Comments || Link || E-Mail|| [608 views] Top|| File under: Govt of Syria
Franjieh: Dangerous Thing Plotted against Lebanon
[An Nahar] Marada Movement
the personal militia of Suleiman Franjieh, president of

Leb

at the outbreak of the civil war, currently Syrian toadies, but you never know when that could change...
leader MP Suleiman Franjieh on Tuesday voiced concerns over a possible "dangerous thing being plotted against

Leb

under the slogans of humanitarian corridors and support for the (Syrian) opposition."

"Security-wise, some places in

Leb

are calm and other places are tense. The atmosphere is being prepared day after day and it is heading towards negativity, not positivity. Who sensed the presence of (the

jihad boy

group) Fatah al-Islam
A Syrian-incubated al-Qaeda work-alike that they think can be turned off if no longer needed to keep the

Leb

pot stirred.
before the eruption of its conflict with the army?" Franjieh said in an interview on OTV.

He warned that "a hundred" groups similar to Fatah al-Islam were being set up in northern

Leb

."

"Should the situation change in Syria and should it transit from a secular to a sectarian regime,

Leb

will be automatically affected, as well as the political map in

Leb

and the minorities in the region," Franjieh added.

The Christian leader, who is close to embattled Syrian
Hereditary President-for-Life Bashir Pencilneck al-Assad


Trampler of Homs...


, expressed his fears that "

Leb

is heading towards a crisis."

"I wish

Leb

will always be stable, but let's observe what's being plotted outside: there is a sectarian conflict in the Levant that is taking the form of a Sunni-Shiite conflict. The war on Syria is being fought under the slogan of democracy and freedom, but its real aim is weakening the Iranian regime," Franjieh said.

He warned that "the battle will move to

Leb

" should the regime in Damascus


...Capital of the last remaining Baathist regime in the world...


manage to survive.

"They spoke of toppling the regime in Syria, then they spoke of civil war. Should they find that ousting the regime is impossible, which is clearly the case, the battle will move to

Leb

, and therefore supporting the Syrian opposition with money and arms by some malicious people in

Leb

will lead to creating an atmosphere that will have its repercussions on

Leb

, not on Syria," Franjieh cautioned.

Posted by: Fred || 03/07/2012 00:00 || Comments || Link || E-Mail|| [262 views] Top|| File under: Govt of Syria
We don't need to decide now on Iran: Obama
[Dawn]
US President Barack Obama
Republicans can come along for the ride, but they've got to sit in the back...
said on Tuesday that there was no need to decide now on military action against Iran and said new talks would show "quickly" how serious Tehran is about resolving the nuclear standoff.

"Iran is feeling the bite of these sanctions in a substantial way. The world is unified, Iran is politically isolated. And what I have said is that we will not countenance Iran getting a nuclear weapon," Obama told

news hound

s at a White House

presser

.

"We're now seeing noises about them returning to the negotiating table, that it is deeply in everybody's interests, the United States', Israel's, and the world's, to see if this can be resolved in a peaceful fashion.

"And so this notion that somehow we have a choice to make in the next week or two weeks or month or two months is not borne out by the facts." Israeli Prime Minister Benjamin Netanyahu warned during a US visit on Monday that it could not afford to wait "much longer" for sanctions to work, and said he would "never let my people live in the shadow of annihilation".

Obama lashed out at criticism from Republican rivals over his Iran policy, saying "bluster" is not helping resolve the crisis and accusing them of repeating the same policies he has been pursuing for three years.

"This is not a game, and there's nothing casual about it," the president said. "When I see the casualness with which some of these folks talk about war, I'm reminded of the costs involved in war." Republican frontrunner Mitt Romney


...whose real first name is actually, no kidding, Willard, was governor of Massachussetts and is currently the front-runner for president on the Publican ticket. He is the son of the former governor of Michigan, George Romney, who himself ran for president after saving American Motors from failure, though not permanently. Romney's foot is in an ideological bucket because of Romneycare, a state-level experiment that should have been a warning against Obamacare if anyone had been paying attention. Romney's charisma is best defined as soporific, which is probably why he is leading the Publican field...


suggested he would be more willing than Obama to consider using military force while his main rival for the presidential nomination Rick Santorum



...candidate for president and former U.S. Senator from Pennsylvania. He was a lawyer before becoming the Representative for suburban Pittsburgh in 1991. He lost his Senate seat in 2006 to Bob Casey, a Democrat machine politician and political dynast. Santorum is a social conservative whose primary attraction is seemingly that he is neither Mitt Romney or Newt Gingrich...


backed an ultimatum demanding Iran stop nuclear production or face action by the US to "tear down" its facilities.

In Brussels, EU foreign policy chief Catherine Ashton, speaking on behalf of

Britannia

, China,

La Belle France

, Germany, Russia and the United States, reiterated an offer to resume talks with Tehran.

The

B.O. regime

has said it does not believe Iran has taken a decision to develop a nuclear weapon, or that the time is right for military action, preferring to give biting new sanctions time to work.

However Israel, which sees a possible Iranian nuclear weapon as a threat to its existence, believes that Iran may be on the cusp of "break out" capability -- the moment when it could quickly build a nuclear weapon.

Posted by: Fred || 03/07/2012 00:00 || Comments || Link || E-Mail|| [270 views] Top|| File under: Govt of Iran
Who's in the News
38
[untagged]
7
Govt of Syria
5
Govt of Pakistan
4
al-Qaeda in Arabia
2
Arab Spring
2
TTP
1
Takfir wal-Hijra
1
Lashkar-e-Islami
1
Jamaat-ul-Mujahideen Bangladesh
1
Jamaat-e-Islami
1
Govt of Sudan
1
Govt of Iran
Bookmark
E-Mail Me
The Classics
The O Club
Rantburg Store
Comments Spam
The Bloids
The Never-ending Story
Thugburg
RSS Links
Gulf War I
The Way We Were
Bio
Merry-Go-Blog
Hair Through the Ages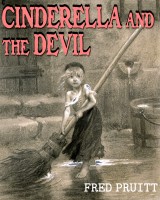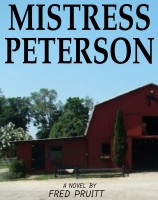 On Sale now!


A multi-volume chronology and reference guide set detailing three years of the Mexican Drug War between 2010 and 2012.

Rantburg.com and borderlandbeat.com correspondent and author Chris Covert presents his first non-fiction work detailing the drug and gang related violence in Mexico.

Chris gives us Mexican press dispatches of drug and gang war violence over three years, presented in a multi volume set intended to chronicle the death, violence and mayhem which has dominated Mexico for six years.
Click here for more information


Meet the Mods
In no particular order...


Steve White
Seafarious
Pappy
lotp
Scooter McGruder
john frum
tu3031
badanov
sherry
ryuge
GolfBravoUSMC
Bright Pebbles
trailing wife
Gloria
Fred
Besoeker
Glenmore
Frank G
3dc
Skidmark
Alaska Paul



Better than the average link...



Rantburg was assembled from recycled algorithms in the United States of America. No trees were destroyed in the production of this weblog. We did hurt some, though. Sorry.
54.80.189.255