Afghanistan
Obama warns against rush for exits in Afghanistan
President Barack Obama on Monday warned against "a rush for the exits" in Afghanistan, as questions mount about US war strategy after a US soldier killed 16 civilians in a shooting rampage.

"It's important for us to make sure that we get out in responsible way, so that we don't end up having to go back in," Obama said in an interview with Pittsburgh CBS station KDKA.

"But what we don't want to do, is to do it in a way that is just a rush for the exits."

Obama said the shooting rampage, which mostly targeted women and children, was "absolutely heartbreaking and tragic," but stressed that a withdrawal from Afghanistan involving tens of thousands of troops had to be done responsibly.

"We have got hundreds of advisers in civilian areas as well, we have got huge amounts of equipment that have to be moved out. We have got to make sure that the Afghans can protect their borders to prevent Al-Qaeda coming back."

In a separate interview with Denver CBS affiliate KCNC Obama added that it was "important for us just to make sure that we are not ... in Afghanistan longer than we need to be."

The White House had earlier insisted that its Afghan strategy would not be impacted by the "awful" rampage.

"Our strategic objectives have not changed and they will not change," said White House spokesman Jay Carney, adding the US goal remained defeating Al-Qaeda and empowering Afghans to ensure their own security.

Obama is committed to gradually withdrawing US forces from Afghanistan under an agreement with NATO partners which foresees a full drawdown by the end of 2014.
Posted by: tipper || 03/12/2012 19:27 || Comments || Link || E-Mail|| [574 views] Top|| File under:
Taliban vow revenge for U.S. soldier's rampage
Afghanistan's Taliban insurgents on Monday vowed revenge against "sick minded American savages" for the weekend rampage by a U.S. soldier who killed 16 villagers in their homes.

The Taliban would "take revenge from the invaders and the savage murderers for every single martyr," the Islamists said in a statement on their website.

The soldier walked off his base and broke into the homes of villagers in Kandahar province's Panjwayi district before dawn Sunday, killing 16 people including women and children.

A soldier has been detained and the United States has offered condolences to the families and pledged that action will be taken against anyone found guilty of the massacre. Kandahar is considered the birthplace of the Taliban.
Posted by: tipper || 03/12/2012 02:46 || Comments || Link || E-Mail|| [504 views] Top|| File under:
Merkel arrives in Afghanistan for surprise troop visit
German Chancellor Angela Merkel has arrived in Afghanistan for an unannounced visit to meet Bundeswehr troops. The trip comes at a sensitive time for NATO forces in the country.

Chancellor Angela Merkel arrived at the Bundeswehr base in Mazar-e-Sharif on Monday morning for an unannounced visit to German soldiers serving there.

The chancellor - in the country to take a closer look at operations - had intended to first visit the restive province of Kunduz, but bad weather stopped her from landing there.

Merkel's last visit to Afghanistan was in December 2010, this being her fourth trip to the country. Germany's military is the third-largest contributor in terms of troop numbers to the NATO-led ISAF mission in Afghanistan.

Since the German military arrived in the country in 2002, the Bundeswehr has lost 52 troops in opposition attacks mounted against their installations, accidents or combat in the field.
Posted by: tipper || 03/12/2012 02:01 || Comments || Link || E-Mail|| [238 views] Top|| File under:
US lawmaker wants Afghanistan's Karzai investigated
[Dawn]
The head of a US congressional subcommittee is asking a federal agency to investigate whether Afghanistan President Hamid Maybe I'll join the Taliban Karzai
... A former Baltimore restaurateur, now 12th and current President of Afghanistan, displacing the legitimate president Rabbani in December 2004. He was installed as the dominant political figure after the removal of the Taliban regime in late 2001 in a vain attempt to put a Pashtun face on the successor state to the Taliban. After the 2004 presidential election, he was declared president regardless of what the actual vote count was. He won a second, even more dubious, five-year-term after the 2009 presidential election. His grip on reality has been slipping steadily since around 2007, probably from heavy drug use...
is misappropriating foreign aid funding to benefit himself and his family.

Representative Dana Rohrabacher announced on his website that he has requested an investigation by the US Government Accountability Office.

The request for an investigation coincides with consideration in Congress of President Barack Obama
On this Memorial Day, as our nation honors its unbroken line of fallen heroes -- and I see many of them in the audience here today...
's 2013 budget proposal that includes $2.5 billion for Afghanistan.


Karzai takes way more than 10 percent. Maybe we should just stick to bribing Zardari...

Maybe CIA agents in deep cover could instigate a bidding war?




It's Afghanistan. Everyone is skimming, not just the man at the top.

Rohrabacher's March 7 letter to the comptroller general of the Government Accountability Office asked for a report to Congress on US foreign aid funds that "have been stolen, diverted or otherwise inappropriately gone to, or benefited

Afghanistan's Caped President

Hamid Karzai and his family."

Rohrabacher is chairman of the House Foreign Affairs subcommittee on oversight and investigations.

"American taxpayer money must cease being diverted and abused by the leader of a country whose people America has tried so valiantly to help," Rohrabacher's letter said. "A report that thoroughly quantifies how much US foreign aid has gone to the Karzai family is urgently needed." He cited media reports and Wikileaks cables as sources for his allegations.

The

New York Times




...which still proudly displays Walter Duranty's Pulitzer prize...


reported March 7 that Karzai's brother, Mahmoud Karzai, received interest-free loans to buy a stake in the Kabul Bank, where the allegations of financial corruption are centered.


Lots of green companies in the U.S. kicking themselves right now: "Cheez, the Karzai boys got interest-free loans? What schlubs we are taking Champ's green money!"

They involve suspicions that bank and government officials skimmed foreign aid money intended to support US and coalition forces in Afghanistan. The bank came close to insolvency but was bailed out by the Afghan government with funds partially subsidized by Western nations.

"It is time to know for sure, on the record, exactly how dishonest the government in Kabul has become and how much money we are wasting there," Rohrabacher wrote.


Completely and 100%. Any other questions?
Posted by: Fred || 03/12/2012 00:00 || Comments || Link || E-Mail|| [240 views] Top|| File under:
Africa North
AQIM chief buying arms in Libya: source
Mokhtar Belmokhtar, a top fugitive leader in Al-Qaeda's north African branch, is in Libya shopping for weapons, Malian security sources told AFP on Monday.

"Mokhtar Belmokhtar, one of the chiefs of Al-Qaeda in the Islamic Maghreb (AQIM) has been in Libya for several weeks, notably to procure arms," a top Malian security source said.

"This is yet further proof that terrorists will do anything to create a sweeping network in the Sahel and Sahara," the source said.

Belmokhtar is being tried in absentia in Algeria, accused of perpetrating several "terrorist acts" including a May 2010 attack on soldiers in the southern Djelfa region that left two dead.

Another Malian security said said: "Belmokhtar is in Libya which confirms that AQIM wants to extend its influence."

Belmokhtar, a native of central Algeria, is a founding member of the Salafist Group for Preaching and Combat (GSPC), which later became known as Al-Qaeda in the Islamic Maghreb (AQIM).

Belmokhtar heads one of AQIM's two main katibas (battalions), controlling the group's southern area.

Nicknamed "the uncatchable", Belmokhtar rules over a large swathe of desert that straddles Algeria, Chad, Niger, Mali and Mauritania and where his men are believed to hold several Europeans hostage.

Belmokhtar has already been sentenced in absentia to life imprisonment in 2004 and 2008, and to 20 years in prison in 2007, over similar charges and the killing of 13 customs officers.

In November Belmokhtar told a Mauritanian news website that AQIM had acquired Libyan weapons during fighting that ended in the overthrow and killing of strongman Moamer Kadhafi.

Posted by: tipper || 03/12/2012 19:35 || Comments || Link || E-Mail|| [254 views] Top|| File under:
Libyan human rights abuses 'deeply concerns' Ban Ki-moon
Not to be confused with Kofi Annan who was usually "deeply moved"


Illegal arrests, revenge attacks and deaths following torture in secret prisons are continuing in Libya by armed militias with the new government failing to establish an effective judicial system, according to the Secretary General of the United Nations.

In a report due to be delivered to the Security Council, obtained by The Independent, Ban Ki-moon expresses his " deep concern" at the systematic abuse continuing seven months after the fall of Muammar Gaddafi's regime.

The Secretary-General recommends that the UN Support Mission the Libya (UNSML) should continue for another 12 months. But he points out that raising human rights concerns by the international community pressure groups has had little effect with the country's interim administration, which is seemingly unable to curb the excesses.

Up to 6,000 detainees, including women and children, remain in private jails run by various 'brigades' with very little known of what is going on inside. The militias have also taken control of some official prisons and the numbers being held are actually increasing as "Revolutionary 'brigades' continue to carry out arrests of alleged former regime supporters and interrogation, including at undisclosed locations, as well as to control known detention centres where conditions remain mostly Poor" said Mr Ban.
Posted by: tipper || 03/12/2012 15:48 || Comments || Link || E-Mail|| [246 views] Top|| File under:
Egypt protests force US ambassador out of country
Anger toward the United States is growing in Egypt, and on Friday, some 100 angry demonstrators took to the US Embassy in Cairo to voice their concern, clashing with security forces in the area.

As a result of the rising tension and anger toward the US, the country's ambassador to Egypt Anne Patterson reportedly has fled the country to Germany en route back to the United States.

On Friday, the protesters called for an end to military rule over Egypt, which they argue is a result of American support and backing, both financially and politically.

The demonstrators clashed briefly with soldiers stationed near the US embassy in downtown Cairo.

Shouting "Down with military power!" the protesters lobbed stones at the soldiers, who responded by throwing them back and trying to disperse the crowd.

The soldiers then returned to their position, where they were joined by a group of civilians, who also threw stones at the protesters.

Earlier, two civilian groups, one of them demanding the expulsion of the US ambassador, had clashed in front of the embassy, hurling stones at each other.
Posted by: tipper || 03/12/2012 01:36 || Comments || Link || E-Mail|| [291 views] Top|| File under:
Arabia
Employees of Yemen's oil company threatens to strike
[Yemen Post]
Employees of the Yemeni Petroleum Company have threatened that they will go on a full strike on the coming Tuesday if their demands are not met, an official of the worker association said on Saturday.

The workers demand to dismiss their boss Omar Al-Arhabi who is a relative of the former Yemeni President Abdu-Rabo Mansour Hadi.

They said that the company sharply deteriorated during his period as a director of the company, accusing him of confiscating their rights.

It was reportedly alleged on Thursday that Al-Arhabi submitted his resignation to Hadi, justifying that to health reasons.

Media sources affirmed that he submitted a resignation letter to Hadi on which he claimed that he did best to maintain and develop the company and its employees.

However,


a good lie finds more believers than a bad truth...


officials of the Oil and Minerals Ministry ruled out on Friday reports of the resignation, stressing that they were baseless.

Dr. Saeed Abdul-Muamen, an official of the workers association said that Prime Minister Mohammad Salem Basidnowa had accepted the resignation and tasked the Oil and Minerals Minister Hisham Sharaf to appoint a new director of the company.

Sources of the association cited that pressures were put by some authorities on the minister, and he was forced to deny the reports of the resignation.

A committee presided over by the State Minister Jawhra Hamoud along with ten representatives of the financial and oil ministries was formed with the aim of resolving the problems of the company and its employees, the sourced said.

What is recently known as the institution revolution hit many public authorities and resulted in the ouster of tens of corrupt officials, security chiefs and military commanders.

Posted by: Fred || 03/12/2012 00:00 || Comments || Link || E-Mail|| [257 views] Top|| File under: Arab Spring
JMP official: No national dialogue before Yemeni army shakeup
[Yemen Post] The main Yemeni Opposition bloc, the Joint Meeting Parties' (JMP) official

front man

, Abdu Galab al-Adini, affirmed that army and security institutions shakeup is something of paramount importance at present for the

politicians

hip to be able to reestablish its authority, and restore security and stability nationwide.

In an interview with Al-Shtraki newspaper, al-Adini said: "We can not engage in an inclusive national dialogue until the way is paved for it. The main thing that would lay the ground for the national dialogue is restructuring the army."

He, however, took the pains to assure that JMP is committed to the GCC-brokered power transfer deal and its executive mechanism, which was signed late in November in the Suadi capital of Riyadh and in which restructuring the army and security institutions was one of the chief provisions.

Al-Adini urged the newly-elected Yemeni President Abdu Rabu Mansour Haid to take bold decisions that ensure establishing e a strong national army whose loyalty is only to the nation; not to certain persons or families.

With regards to US pressures to keep former Yemeni President President-for-Life Ali Abdullah Saleh


... Saleh initially took power as a strongman of North Yemen in 1977, when disco was in flower, but he didn't invite Donna Summer to the inauguration and Blondie couldn't make it...


's relatives in their key military posts on grounds related to fighting al-Qaeda in the country, he said that JMP would not be pressed by any country as it acquires its independent stances from its national responsibility and mainstream's will.

"Combating terrorism is a corporate responsibility of the

politicians

hip and the armed forces and that it's not stipulated to a certain person or a military commander," stressed al-Adini.

He concluded his interview by calling on the former President-for-Life Saleh


... exemplifying the Arab's propensity to combine brutality with incompetence...


and his top aides, who were granted immunity from prosecution, to avail form the immunity they have been awarded, quit politics realm, and leave Yemenis be the master of their own fates.


Posted by: Fred || 03/12/2012 00:00 || Comments || Link || E-Mail|| [235 views] Top|| File under: Arab Spring
India-Pakistan
We are facing conspiracies on a daily basis: Gilani
[Dawn]
Prime Minister of Pakistain Syed Yousuf Raza Gilani


... Pakistain's erstwhile current prime minister, whose occasional feats of mental gymnastics can be awe-inspiring ...


said on Sunday that there are conspiracies being hatched against his government on a daily basis, DawnNews reported.

While speaking in Lahore, Gilani said that he will no longer accept advice from anyone and work according to the Constitution only.

Gilani said that he never received any directives from the Supreme Court to write a letter to Swiss Authorities.

Posted by: Fred || 03/12/2012 00:00 || Comments || Link || E-Mail|| [236 views] Top|| File under: Govt of Pakistan
Israel-Palestine-Jordan
Haniyeh Says Terror Groups Are 'Positive' About Ceasefire
As rockets, missiles and mortars continued to fly and hit communities in southern Israel on Sunday, Hamas once again said it was trying to bring about a ceasefire. There had been similar reports on Saturday night.

According to a report in the Bethlehem-based Ma'an news agency, Hamas' Prime Minister Ismail Haniyeh said that the terror groups in the coastal enclave had responded positively to his contacts with Egypt to halt escalating violence between Gaza and Israel.

Haniyeh was quoted in the report as having said that Egypt is "working around the clock" to halt the fighting.

The Gaza premier said the position of the Islamic Jihad and Popular Resistance Committees is "positive and responsible" after he made contact with Egypt to end the fighting.

The Egyptian ambassador to the Palestinian Authority confirmed to Ma'an on Sunday that his country was in touch with both sides to halt hostilities.

Yasser Othman was quoted as having said that Israel's offensive is "unjustifiable, and a breach to the truce sponsored by Egypt."

Meanwhile, Hamas spokesman Fawzi Barhoum indicated the movement is disappointed with international efforts to stop the fighting.

Ma'an reported that Barhoum said in a statement that Hamas views the response from the Arab and international world to be unequal to Israel's violations.
Posted by: tipper || 03/12/2012 01:15 || Comments || Link || E-Mail|| [243 views] Top|| File under:
PRC: We will not publish name of new secretary general
The Popular Resistance Committee's

front man

has said that his group decided not to publish the identity of the terror group's new secretary general over fears he would be targeted by the IDF for

liquidation

.
 
The new secretary general will replace Zuhair Qaisi who was killed in an IDF strike last Friday.

This article starring:
Zuhair Qaisi
Posted by: || 03/12/2012 00:13 || Comments || Link || E-Mail|| [237 views] Top|| File under:
'Islamic Jihad continuing to operate as the long arm of Iran'
IDF Spokesperson Brigadier General Yoav Mordechai said Islamic Jihad
...created after many members of the Egyptian

Mohammedan

Brotherhood decided the organization was becoming too moderate. Operations were conducted out of Egypt until 1981 when the group was exiled after the

liquidation

of President Anwar Sadat. They worked out of Gaza until they were exiled to Lebanon in 1987, where they clove tightly to Hezbollah. In 1989 they moved to Damascus, where they remain a subsidiary of Hezbollah...
was "continuing to operate as the long arm of Iran, which bolsters it by sending weapons and money directly from Tehran."
 
He added that Chief of Staff Lieutenant General Benny Gantz directed the forces to continue to hit hard against any terror cell launching rockets at Israel and claimed that Gantz said: "We won't discuss a ceasefire so long as the rocket fire continues."
Posted by: || 03/12/2012 00:12 || Comments || Link || E-Mail|| [246 views] Top|| File under:
Israel Gaza strikes to go on 'as long as necessary': PM
[Dawn] Israel will continue air strikes against

Gazoo

"as long as necessary," Prime Minister Benjamin Netanyahu said on Sunday, giving no indication that a ground operation was likely for now.

"We extracted a high price from them and will continue to do so," he said at the start of the weekly cabinet meeting. "We will act as long as necessary." His comments came as Israeli war planes carried out four air strikes on

Gazoo

on Sunday morning, bringing the

corpse count

in three days of

festivities

to 18.

Violence between Israel and

Gazoo

Orcs and similar vermin

erupted on Friday afternoon when an Israeli strike killed the leader of the ultra-hardline Popular Resistance Committees, sparking a bloody cross-border exchange.

Since then,

Orcs and similar vermin

fired 124 rockets at Israel, of which 68 were Qassams and 44 were the longer-range Grad variety, a defence ministry statement said.

In response, the air force carried out 26 air raids, 15 of which targeted

Orcs and similar vermin

who were in the act of firing on Israel.

The Iron Dome air defence system set up around the southern cities of Ashdod, Ashkelon and Beersheva intercepted 30 rockets, it said.

Finance Minister Yuval Steinitz said the flareup meant that Israel would soon have to consider sending troops back into

Gazoo

as it did in Operation Cast Lead, a massive 22-day offensive which ended in mid-January 2009, leaving 1,400 Paleostinians and 13 Israelis dead.

"Sooner or later, we will probably have to put an end to the

Hamas, always the voice of sweet reason,

regime, the terror regime, in

Gazoo

," he said at the start of the weekly cabinet meeting.

Foreign Minister Avigdor Lieberman justified the initial attack against PRC leader Zuhair al-Qaisi, calling him "a ticking bomb" who was about to attack Israel.
But he said a ground operation was "not desirable," unless it had the clear goal of overthrowing the territory's Hamas rulers.

And Environment Minister Gilad Erdan argued that a ground operation would be a dangerous diversion from Israel's current priority -- preventing a nuclear Iran.

"Our defence systems are working well, particularly Iron Dome, and the army has inflicted heavy losses on the terrorists, so for the time being, there is no need for a ground operation," he said.

"The Israeli interest is for the world to focus on sanctions on Iran, not on an Israeli military campaign."

Posted by: Fred || 03/12/2012 00:00 || Comments || Link || E-Mail|| [546 views] Top|| File under: Islamic Jihad
IDF: Another Iron Dome battery to be deployed soon
IAF Colonel Tzvika Haimovitch announced that a fourth Iron Dome battery will be deployed within the next few weeks.   "The escalation found us completely ready on Friday, at a complete operational level and full deployment of all batteries. The unit's achievements are very high," said Haimovitch.


Sure hope we have a bunch of these suckers on order.
Posted by: trailing wife || 03/12/2012 00:00 || Comments || Link || E-Mail|| [278 views] Top|| File under:
U.S., Allies Mulling Military Intervention in Syria
[An Nahar] The

B.O. regime

and its allies are engaged in serious discussions about potential military involvement in Syria, The Washington Post quoted officials as saying.

"Possibilities include directly arming opposition forces, sending troops to guard a humanitarian corridor or "safe zone" for the rebels, or an air assault on Syrian air defenses," according to the officials from the U.S. and other nations opposed to Syrian
Hereditary President-for-Life Bashir Pencilneck al-Assad


Lord of the Baath...


"But the governments remain deeply divided over the scope of any intervention, how and when it would happen, and who would participate," the officials told The Washington Post.

To the anger of Arab and Western governments, Syrian allies Russia and China have twice used their powers as permanent members of the Security Council to veto resolutions condemning Damascus


...Capital of the last remaining Baathist regime in the world...


' brutal crackdown on protestors.

Talks on a new U.S.-led attempt to agree a resolution have hit a dead end, although U.S. Secretary of State Hillary Clinton
... sometimes described as America's Blond Eminence and at other times as Mrs. Bill, never as Another Hamilton Fish ...
and Russian Foreign Minister Sergei Lavrov will meet on Monday in New York.

Russia and China say the Western nations only want a resolution to back regime change.

Russia wants any resolution to call equally on the government and opposition groups to halt the violence. The Western members say the security force assault and attacks by opposition groups cannot be put at the same level.

Posted by: Fred || 03/12/2012 00:00 || Comments || Link || E-Mail|| [241 views] Top|| File under: Govt of Syria
Hizbullah: U.S. Embassy, March 14 Associates in Power Involved in Arming Syria Rebels
[An Nahar] Hizbullah on Sunday claimed that "there are some March 14


Those are the good guys, insofar as Leb has good guys...


associates in power who are involved in facilitating arming and infiltration into Syria," describing the U.S. embassy in

Leb

as "a military operations room against Syria."

"The countries that conspired against Syria have admitted that they had engaged in an uncalculated adventure and nowadays we're noticing how they have started tactical, political retreats," Sheikh Nabil Qaouq, deputy head of Hizbullah's Executive Council, said.

Since the start of the uprising against the Syrian regime in mid-March last year, several reports have suggested that arms were being smuggled from

Leb

into Syria to support the opposition, while major world powers -- including the U.S. -- so far have been opposed to arming the dissidents.

Qaouq noted that

Leb

was immune against any Israeli attempt to take advantage of the crisis in Syria, stressing that "had the Resistance


That'd be the Hezbullies, natch...


not been strong and capable, Israel would have exploited the crisis in Syria to make up for its defeats in

Leb

."

"The same as talk has started about tactical military withdrawals from (the Homs neighborhood of) Baba Amr and other regions, today we are witnessing tactical political retreats, in the vein of what happened yesterday in Cairo" during a meeting on Syria between Russian Foreign Minister Sergei Lavrov and his Arab counterparts, Qaouq added.

"Pro-U.S. Arabs backed down from their professed slogans and plots against Syria and agreed with Russia on a new initiative," the Hizbullah official said, adding that "it is an official Arab acknowledgement that the objectives of the plot against Syria had failed."

Slamming the rival March 14 camp, Qaouq accused the March 14 forces of "arming, financing and overseeing the attacks against Syria," attributing that to "their ambitions to return to power at any price, even if that was over the bodies of the Syrian people."

"There are some March 14 associates in power who are involved in facilitating arming and infiltration into Syria," he added.

And as he stressed that "today the U.S. is as weak as ever and going through its worst days in the region, after its July 2006, Iraq and Egypt defeats," Qaouq asked the March 14 forces: "Why are you heeding the orders of the ambassador of U.S. sedition in

Leb

?"

"The U.S. ambassador to

Leb

(Maura Connelly) is practicing incitement and trying to stir up sedition, and what's more dangerous is that U.S. officers are overseeing the infiltration, armament and operations against Syria and that the U.S. embassy in

Leb

is a spy den and a military operations room against Syria," he charged.

Posted by: Fred || 03/12/2012 00:00 || Comments || Link || E-Mail|| [314 views] Top|| File under: Hezbollah
Iran tells West to drop 'bullying' tone
[Dawn]

Iran's diminutive President
Mahmoud Short Round Ahmadinejad said on Sunday that the West should drop its "bullying" stance against his country and insisted that sanctions imposed over its nuclear programme were having no more than a "psychological" effect.

"As God is my witness,

the Medes and the Persians

will not give a damn for (your) bombs, warships and planes," he said in a televised speech in the city of Karaj west of Tehran.

"They say all (options) are on the table. Well, let them rot there. You yourself will rot," he railed, in characteristically fiery


...a single two-syllable word carrying connotations of both incoherence and viciousness. A fiery delivery implies an audience of rubes and yokels, preferably forming up into a mob...


language.

Ahmadinejad said the United States and its EU allies "should talk politely, and recognise the rights of (other) nations, and cooperate instead of showing teeth, and weapons and bombs."

His words came as Iran and major world powers -- the five UN Security Council permanent members and Germany -- are poised to revive stalled talks amid high tensions over Tehran's nuclear activities.

The United States in particular has repeated that "all options are on the table" when it comes to Iran, raising the spectre of military strikes against Iranian nuclear facilities.

US President Barack Obama
They get bitter, they cling to guns or religion or antipathy to people who aren't like them...
, though, has cautioned against "bluster" in talking about possible war with Iran, saying there still exists a window of diplomacy.

Iran's supreme leader, Ayatollah Ali Khamenei, welcomed Obama's "good talk" but called US determination to press on with sanctions an "illusion".

Mohammad Nahavandian, the head of Iran's chamber of commerce, said in a statement on Sunday that the opportunity of the new talks with the world powers "should be seized, and we should try to pay serious attention to removing all sanctions."

Posted by: Fred || 03/12/2012 00:00 || Comments || Link || E-Mail|| [241 views] Top|| File under: Govt of Iran
Who's in the News
35
[untagged]
6
Govt of Pakistan
5
Govt of Syria
3
al-Qaeda in Arabia
3
al-Shabaab
2
Arab Spring
2
al-Qaeda in Pakistan
1
al-Qaeda in Iraq
1
Hezbollah
1
Govt of Iran
1
Islamic Jihad
1
TTP
1
al-Qaeda in North Africa
Bookmark
E-Mail Me
The Classics
The O Club
Rantburg Store
Comments Spam
The Bloids
The Never-ending Story
Thugburg
RSS Links
Gulf War I
The Way We Were
Bio
Merry-Go-Blog
Hair Through the Ages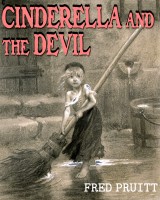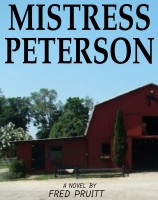 On Sale now!


A multi-volume chronology and reference guide set detailing three years of the Mexican Drug War between 2010 and 2012.

Rantburg.com and borderlandbeat.com correspondent and author Chris Covert presents his first non-fiction work detailing the drug and gang related violence in Mexico.

Chris gives us Mexican press dispatches of drug and gang war violence over three years, presented in a multi volume set intended to chronicle the death, violence and mayhem which has dominated Mexico for six years.
Click here for more information


Meet the Mods
In no particular order...


Steve White
Seafarious
Pappy
lotp
Scooter McGruder
john frum
tu3031
badanov
sherry
ryuge
GolfBravoUSMC
Bright Pebbles
trailing wife
Gloria
Fred
Besoeker
Glenmore
Frank G
3dc
Skidmark
Alaska Paul



Better than the average link...



Rantburg was assembled from recycled algorithms in the United States of America. No trees were destroyed in the production of this weblog. We did hurt some, though. Sorry.
54.81.116.187