Bastion runway blaze driver dies
An Afghan man who crashed a stolen vehicle on to the runway at Camp Bastion as US defence secretary Leon Panetta arrived there has died of his injuries.

The man died of severe burns, said Lieutenant General Curtis Scaparotti, deputy commander of American forces in Afghanistan.

He said the driver apparently had a container of fuel in the vehicle, which ignited during the crash at the airfield at Britain's biggest base in Afghanistan. The base is home to a large contingent of US troops as well as UK forces.

Lt Gen Scaparotti said the driver had been heading towards a group of marines. He travelled at high speed and crashed into a ditch near the ramp where Mr Panetta's plane was going to park. No one in the defence secretary's party was hurt.

The crash at Camp Bastion is believed to be linked to an earlier incident, which left a British serviceman with minor injuries.

The driver, a local man employed at the base, was treated at the base's hospital for his injuries but died this morning.
Posted by: tipper || 03/15/2012 05:22 || Comments || Link || E-Mail|| [266 views] Top|| File under:
Nato will switch to support in Afghanistan in 2013: Obama
[Dawn] US President Barack Obama
The campaign's over, John...
on Wednesday confirmed NATO


...the North Atlantic Treaty Organization. A cautionary tale of cost-benefit analysis....


forces in Afghanistan will switch to a support role there as planned next year, ahead of a full withdrawal.

Speaking after talks with British Prime Minister
David Cameron
... has stated that he is certainly a big Thatcher fan, but I don't know whether that makes me a Thatcherite, which means he's not. Since he is not deeply ideological he lacks core principles and is easily led. He has been described as certainly not a Pitt, Elder or Younger, but he does wear a nice suit so maybe he's Beau Brummel ...
, Obama said they had "reaffirmed the transition plan" which sets out "shifting to a support role in 2013 in advance of Afghans taking full responsibility in 2014.

"But Obama did not comment on widespread speculation the plan could result in more US and NATO soldiers coming home more quickly than originally planned following a series of bloody incidents in Afghanistan.

Cameron meanwhile vowed he would not "give up" on the Afghanistan war even though

Britannia

was in the final stages of the military mission there.

"

Britannia

has fought alongside America ever since the start. We have 9,500 soldiers still serving," he recalled.

"We're going to complete this mission and we're going to do it responsibly and NATO will make sure that Afghanistan never becomes a place for an attack on our countries," Obama told a

presser

in the White House Rose Garden.

Posted by: Fred || 03/15/2012 00:00 || Comments || Link || E-Mail|| [253 views] Top|| File under: Taliban
Africa Subsaharan
Congo warlord convicted of using child soldiers
THE HAGUE, Netherlands: Judges at a war crimes tribunal convicted a Congolese warlord Wednesday of snatching children from the street and turning them into killers, in the International Criminal Court's landmark first judgment 10 years after it was established.


This will be used to justify another ten years of dithering. And lunch. And White Toyota Land Cruisers for all the Euro-apparatchik kids who will go to work for the ICC...

Thus demonstrating to all that they are Good People, giving back to society for all the advantages conferred upon them. That they are also given a lifestyle well beyond their paychecks will be ignored by all concerned.

"The prosecution has proved beyond reasonable doubt that Mr. Thomas Lubanga is guilty of the crimes of conscripting and enlisting children under the age of 15 years and using them to participate actively in hostilities," said Presiding Judge Adrian Fulford.

Lubanga, wearing an ivory-colored robe and skull cap, sat with his hands clasped in front of him listening to the verdict and showed no emotion as Fulford declared him guilty. As he left court flanked by guards, Lubanga nodded and smiled to supporters in the public gallery. A sentencing hearing will now be scheduled. Lubanga faces a maximum sentence of life imprisonment.

Judges said Lubanga, "personally used children below the age of 15 as his bodyguards."

While the three-judge panel unanimously convicted Lubanga, it also harshly criticized prosecutors as "negligent" for using intermediaries to deal with witnesses in Congo.


So it was a little dangerous for the prosecutors to leave the Netherlands? Brave, brave ICC...

Fulford said three intermediaries "persuaded, encouraged or assisted witnesses to give false evidence" and scrapped the evidence of three witnesses.

"The Prosecutor's office must review its limited investigation strategy adopted in the Lubanga case, especially in light of such decisions precluding victims from participating in trials and obtaining reparation," said Michael Bochenek of Amnesty International. "Lessons need to be learned for future cases."

Amnesty also criticized the court for not charging Lubanga with sexual violence crimes, saying the decision potentially denied "justice and reparation to many more victims."


Where was Amnesty in all this? Did they offer to provide bodyguards? Fly to the Congo themselves? Hire Blackwater to protect the witnesses?

Amnesty (along with other groups) already owned the judges; this is the warm up to getting the prosecutor's office as well.

However, other witnesses and video of Lubanga speaking to recruits, some of them children, at a training camp provided enough evidence to convict him.

Prosecutors said Lubanga led the Union of Congolese Patriots political group and commanded its armed wing, the Patriotic Forces for the Liberation of Congo, which recruited children -- sometimes by force, other times voluntarily -- into its ranks to fight in a brutal ethnic conflict in the Ituri region of eastern Congo.

The trial, which began in January 2009, is the first at an international court to focus exclusively on the use of child soldiers and activists say it should send a clear message to armies and rebels around the world that conscripting children breaches international law.


Message: don't get caught. Second message: know how to buy off the Euros...

The first verdict is a coming of age for the court set up to prosecute war crimes suspects in countries unable or unwilling to try them. So far, prosecutors have opened seven investigations and have just five suspects in custody, including former Ivory Coast President Laurent Gbagbo and former Congo Vice President Jean-Pierre Bemba.

However, questions still remain about the its effectiveness. The court has no police force to arrest suspects and can only launch investigations in the 120 countries that recognize its jurisdiction, or if the Security Council orders a probe.

That means that the court is powerless to intervene in the bloody conflict tearing Syria apart because Damascus has not recognized the court and the Security Council is bitterly divided.


Funny how that works. Don't worry, Uncle Sam will get the blame somehow...
Posted by: Steve White || 03/15/2012 00:00 || Comments || Link || E-Mail|| [252 views] Top|| File under:
Caribbean-Latin America
Mexican Army busts Nuevo Laredo top dawg

For a map, click here. For a map of Tamaulipas, click here.

By Chris Covert
Rantburg.com

A top leader of the Los Zetas criminal organization in Nuevo Laredo, Tamaulipas was detained following several shootouts in the border city Tuesday, according to the Secretaria de Defensa Nacional (SEDENA) website.

SEDENA is the controlling agency for the Mexican Army

Carlos Alejandro Guiterrez Escobedo AKA El Fabiruchis was detained by Mexican Army troops following Tuesday's three hour gun battle which killed six armed suspects.
To read the Rantburg.com report on the shootout between the Mexican Army and Los Zetas operatives, click here
Guiterrez Escobedo has been with the Los Zetas organization since 2006 and has functioned as a security chief for the organization when the group split from their former Gulf cartel employers.

Guiterrez Escobedo has been Los Zetas' chief in the Tamaulipas municipalities of San Fernando, Abasolo, Jimenez and Mante.

Guiterrez Escobedo is the brother of Salvador Alfonso Martinez Escobedo AKA La Ardilla, the alleged mastermind of one of the worst mass murders by the drug cartels, 193 people killed between August, 2010 and April, 2011 in San Fernando municipality.
To read the Rantburg.com report on the San Fernando, Tamaulipas mass murders, click here and here.
Guiterrez Escobedo was the replacement for Geraldo Guerra Valdez AKA El Guerra, who was killed in a firefight with a Mexican Army patrol two weeks ago.
To read the Rantburg.com report on the March 1st gunfight that killed 13 drug cartel operatives in Nuevo Laredo, click here
The top leader of Los Zetas in Nuevo Laredo, who is also Los Zetas' number two man, Miguel Angel Trevino Morales AKA Z40, remains at large. The detention of Trevino's security chief put Mexican security forces a step closer to dismantling the Los Zetas' prize territory, Nuevo Laredo.

Chris Covert writes Mexican Drug War and national political news for Rantburg.com
Posted by: badanov || 03/15/2012 00:00 || Comments || Link || E-Mail|| [260 views] Top|| File under:
Europe
Italy: Moroccan arrested, suspected of planning synagogue attack
A Moroccan national was arrested in northern Italy on Thursday on suspicion he was planning an attack on Milan's synagogue. The 20-year-old suspect identified as JM was arrested in the city of Brescia after investigators identified him as a possible terrorist after monitoring web sites offering forums and documents on how to conduct jihad.


Are we not allowed to know his full name?

Police said the arrest of the man who has lived in the Brescia area since he was six years old, was necessary because of "worrisome elements of a terrorist plan."

Investigators said they had intercepted messages in which the man discussed a "jihad mission.''

Documents on his computer included information on police surveillance of Milan's synagogue.

Italian police are coordinating their investigation with London police who have arrested a woman who was in contact with the suspect, police said.
Posted by: tipper || 03/15/2012 15:33 || Comments || Link || E-Mail|| [257 views] Top|| File under:
Polish paras to be retried until correct verdict is attained
Four Polish soldiers acquitted last year of killing eight civilians in Afghanistan are to face a second trial. The eight civilians, including women and children, died in the village of Nangar Khel when Polish troops opened fire on a wedding party in August 2007.

Military prosecutors appealed to the Polish supreme court after seven soldiers were cleared of war crimes in June last year. The judge has upheld the acquittal of three of the soldiers.

Three young children were among those killed when Polish soldiers, members of the Nato-led International Security Assistance Force (Isaf), attacked the village in Paktika province, south-eastern Afghanistan, with mortar rounds and automatic weapons.

The judge said the men had given conflicting reports about the shelling, at times saying they were responding to Taliban fire, at others saying they were following orders or that their ammunition was faulty.

Prosecutors said the attack on the village happened several hours after a Polish convoy had come under fire in the area following the explosion of a roadside bomb, injuring two of its troops. Up to 24 mortars were apparently fired at the village of Nangar Khel, one of which hit a house that was said to be hosting a wedding party.

The incident shocked many in Poland, but several retired army generals expressed surprise at the supreme court ruling. Some said they believed all the men are innocent, while one argued that they had not shot unarmed civilians like the rogue US soldier last Sunday but had been given set targets.

The seven men were put on trial but cleared of war crimes last June because of lack of evidence.

The BBC's Warsaw correspondent Adam Easton says it was the first time Polish soldiers had been accused of violating the Hague and Geneva Conventions protecting civilians.

The men accused were from Poland's 18th Airborne-Assault Battalion and prosecutors initially called for sentences of between five and 12 years. In defence, they said they had come under fire and had been aiming to hit Taliban militants, insisting that the civilian deaths had come from faulty mortar equipment.

Prosecutors said the deaths took place some time after a different patrol had come under attack.

"The court has overturned the ruling and is forwarding the case for a new review," Judge Wieslaw Blus told the supreme court in Warsaw on Wednesday, explaining that the initial trial had not taken into account all the evidence relating to the four men.


Why not? The news account doesn't say, but you'd think that would be the first question to be asked -- well, second question, after "why are we trying these men a second time after they were acquitted?"

The three men whose acquittal was upheld included the group's captain, who had not been at the scene at the time of the shooting, and two privates who were following orders and had not intended to kill civilians, Polish media report.

The four men facing a retrial have been named as Andrzej Oscieki, Lukasz Bywalec, Damian Ligocki and Tomasz Borysiewicz.

Poland has about 2,500 troops serving as part of the 130,000-strong Nato-led force in Afghanistan.
Posted by: Besoeker || 03/15/2012 03:26 || Comments || Link || E-Mail|| [264 views] Top|| File under:
Dutch state-funded TV offers anti-Semitic game
In downloadable game, players can use 'Anne Frank card' to colonize West Bank, 'Jewish stinginess' card to gain resources.


But it's thought-provoking satire, which make the antisemitic tropes ok, no matter what those stupid Jews might think.

A Dutch public broadcasting network last month offered its viewers a board game featuring Israeli settlers who use "Jewish stinginess" and "the Anne Frank card" to colonize the West Bank.

Organizations combating anti-Semitism have called on the Dutch government to persuade the network, VPRO, to halt the downloading of the board game.

A VPRO representative said the game was not anti-Semitic, but rather a thought-provoking satire.

The game, titled "The Settlers of the West Bank," is based on the multiplayer hit "The Settlers of Catan," first released in Germany in 1995. The Dutch variant appeared in 2010 on the VPRO website -- a self-described liberal-Protestant network.

In the game, the user is a settler trying to expand his community and mine diamonds and Dead Sea mud while producing textile and bulldozers. Players can use the "Jewish stinginess" card to force competitors to hand over resources. The instructions refer three times to the "nation's typical mercantile spirit."

Terrorist attacks are described as a natural result of settlement expansion. "Saw wood, and you get wood chips: Not everyone's happy with the Israeli settlements. Least of all the terrorist," the instructions explain. "Terrorist attacks" cost players resources.

The settler may also use the "Mahmoud Short Round Ahmadinejad card" to avoid losing resources to a terrorist and simultaneously draw resources from other players. The Anne Frank House is a "winning point" for the settler.

The game first appeared on VPRO's website for younger viewers and was prominently reposted last month. The network explained the reposting by saying: "It's one of the items everyone loves to hate."

"Criticism of the settlement movement cannot appear in the form of anti-Semitic stereotypes," said Joël Serphos, chairman of the Dutch youth organization CiJO -- For Israel, for Peace. Serphos added that this "gave the wrong impression, that criticism on settlements is rooted in anti-Semitism."

Serphos, whose organization opposes settlement expansion, called on the Dutch Education, Culture and Science Ministry to compel the network to remove the game from its website and apologize for its publication.

The Simon Wiesenthal Center strongly condemned VPRO for publishing the "disturbing" game.

"It would be more likely as a product of neo-Nazis or Ahmadinejad," Dr. Shimon Samuels, the center's director for international relations, told The Jerusalem Post.

References to Jewish stinginess, the exploitation of minerals and the "contemptuous misuse" of Ann Frank's House as a "winning point" were "anti-Semitic tropes," Samuels said.

The Ministry of Education, Culture and Science provided 89 percent of VPRO's budget of 51,973,000 euros in 2010.

"This funding makes the Netherlands the largest financier of hate incitement among youth in Europe," Samuels said.

The Wiesenthal Center has written to Viviane Reding, the European Commission's vice president for justice, fundamental rights and citizenship, urging her "to take all available measures to press The Hague to withdraw its funding from VPRO for as long as it serves as a vector for racism."

Queried by the Post, VPRO Communications Manager Marina Alings defined the game as "satire." VPRO is of the opinion that "although the item 'The Settlers of the West Bank' could have done with some more delicate detailing, it is not fitting to earmark it as anti-Semitic," she said.

The VPRO Dorst youth section "ironically commented on the Israeli-Paleostinian conflict with its satirical item," Alings said.

Alings added that VPRO did not seek permission from the designers of the original game before releasing the Dutch variant. "Since 'The Settlers of the West Bank' was made with such an unmistakable hint to the board game 'The Settlers of Catan,' the VPRO did not feel it was necessary," Alings said.

Freek Manche, front man for the Dutch Education Ministry, said "the minister of education, culture and science has no opinion about this specific game." He added that the minister would not ask to remove the item from the website since it is not her responsibility.

Manche said that VPRO told the ministry that the website that offers the game was developed by young editors of the weekly magazine VPRO Gids, which does not receive a government subsidy, but is financed through membership fees from VPRO's approximately 300,000 subscribers.

In the Netherlands, the original board game, "The Settlers of Catan," is marketed by the 999 Games company.

PR representative Saskia de Lint told the Post the firm "wants to stay out [of the issue] because we do not wish to take a stand." She added: "We deeply regret the use of the game by [the young viewer platform of] VPRO."

De Lint would not say if the firm views the distribution of the Dutch game as copyright infringement, nor whether 999 Games would ask VPRO remove the controversial content.

Calls and emails to the original game's distributors in the US and Germany were not immediately returned. The company's US representatives were at a retail convention in Las Vegas and were not immediately available for comment.
Posted by: || 03/15/2012 00:46 || Comments || Link || E-Mail|| [274 views] Top|| File under:
German Opposition Leader (and possible successor to Merkel): Israel = Apartheid-Regime
Facebook post by German leader of the opposition Sigmar Gabriel (who is currently visiting Israel):
"Sigmar Gabriel, SPD
Ich war gerade in Hebron. Das ist für Palästinenser ein rechtsfreier Raum. Das ist ein Apartheid-Regime, für das es keinerlei Rechtfertigung gibt."


Google's translation:


"I was in Hebron. This is a legal vacuum for Palestinians. This is an apartheid regime, for which there is no justification."


My translation

:
"I've just now visited Hebron. For Palestinians this is a space where they enjoy no legal protection/rights. This is an Apartheid regime for which there is no justification whatsoever."
Perhaps Mr Gabriel is sorry the Juice didn't learn their lesson from the Hebron Massacre.


Apparently not one of his party's heavier thinkers, he spent a number of years as SPD's "Representative for Pop Culture and Pop Discourse".
Posted by: Slolump Angash5898 || 03/15/2012 00:00 || Comments || Link || E-Mail|| [303 views] Top|| File under:
India-Pakistan
U.S. May Sanction India Over Level of Iran-Oil Imports
India has failed to reduce its purchases of Iranian oil, and if it doesn't do so, President Barack Obama may be forced to impose sanctions on one of Asia's most important nations, Obama administration officials said yesterday.

A decision to levy penalties under a new U.S. law restricting payments for Iranian oil could come as early as June 28, according to several U.S. officials who spoke on condition of anonymity because of the sensitivity of the issue

"Given the level of trade, and in particular oil, between Iran and India, targeting an Indian entity that facilitates Iran's access to the international financial market should be top of mind for the U.S. Treasury," Avi Jorisch, a former Treasury Department official who is now a Washington-based consultant on deterring illicit finance, said in an interview.

The U.S. law, which targets oil payments made through Iran's central bank, applies to any country that doesn't make a "significant" reduction in its Iranian crude oil purchases during the first half of this year. If India fails to cut Iranian imports sufficiently, Obama may be compelled to bar access to the U.S. banking system for any Indian bank processing oil payments through Iran's central bank, the U.S. officials said.

While India hasn't asked its refiners to stop purchasing Iranian crude, the government has told processors in the South Asian nation to seek alternate supplies and gradually reduce their dependence on the Persian Gulf state due to increasing pressure from the U.S. in recent weeks, three Indian officials with direct knowledge of the situation said today.
Posted by: tipper || 03/15/2012 21:04 || Comments || Link || E-Mail|| [313 views] Top|| File under:
Ilyas Kashmiri´s Death Confirmed
"Pakistani Jihadi leaders like Ameer Baitullah Mehsud, Commander Ilyas Kashmiri, Commander Binyamin and Commander Badr Mansoor (may Allah have mercy upon them) are targeted in drone attacks and similarly the son of the respected Afghan leader Jalaluddin Haqqani"

"May Allah have mercy upon him" -- the single Arabic term "rahimullah" -- clearly indicates Ilyas Kashmiri was indeed killed in the July 2011 US drone strike.
Is Sirajuddin dead, too? Or was that another offspring?
Posted by: tipper || 03/15/2012 16:37 || Comments || Link || E-Mail|| [258 views] Top|| File under:
New rules of engagement approved over ties with US
[Dawn]
The top military and

politicians

hip of the country on Wednesday approved recommendations over new rules of engagement with the NATO


...the North Atlantic Treaty Organization. A collection of multinational and multilingual and multicultural armed forces, all of differing capabilities, working toward a common goal by pulling in different directions...


and the US, DawnNews reported.

The recommendations will be tabled in the joint session of the parliament on March 17.

The high level meeting at the Presidency was attended by Prime Minister Yousuf Raza Gilani


... Pakistain's erstwhile current prime minister, whose occasional feats of mental gymnastics can be awe-inspiring ...


, Army Chief General Ashfaq Pervez Kayani


... four star general, current Chief of Army Staff of the Mighty Pak Army. Kayani is the former Director General of ISI...


and leaders of coalition partners of Pakistain People's Party (PPP) among others.

The military leadership briefed the meeting over NATO supply and vowed to fully implement the recommendations over national integrity and

illusory sovereignty

after their approval by the parliament.

The military and the

politicians

hip declared that the national interests will not be compromised at any cost.

It was also decided in the meeting that the parliament will hold the right to amend recommendations on the national integrity. The decision of reopening NATO supply line will only be taken by the parliament, decided in the meeting.
Posted by: Fred || 03/15/2012 00:00 || Comments || Link || E-Mail|| [249 views] Top|| File under: Govt of Pakistan
Government not backing drone strikes: Rabbani
[Dawn] Pakistain Peoples' Party (PPP) Senator Raza Rabbani on Wednesday said that drone attacks carried out by the United States in the tribal region has no tacit approval from the PPP-led government. Rabbani said the use of unmanned predators was allowed by the military ruler Pervez Perv Musharraf


... former dictator of Pakistain, who was less dictatorial and corrupt than any Pak civilian government to date ...


.
Posted by: Fred || 03/15/2012 00:00 || Comments || Link || E-Mail|| [242 views] Top|| File under: Govt of Pakistan
Taliban regrouping in Peshawar, Fata, says Iftikhar
Wonderful things are happening in Pakistan, or so we are here told.
[Dawn] Pak Taliban were regrouping in

Beautiful Downtown Peshawar

and tribal areas to counter the impact of the security forces' crackdown on them, Khyber-Pakhtunkhwa


... formerly NWFP, still Terrorism Central...


Information Minister Mian Iftikhar Hussain said here on Tuesday.

During the Khyber Union of Journalists and Peshawar Press Club oath-taking ceremony at the Chief Minister's House here, the minister said the talks between US and Afghan Taliban had led to a deep split within the Pak Taliban.

"The growing desire among Pak Taliban for holding talks with the government has created serious differences among the terror outfit. Due to these differences, the Taliban leadership recently sacked their

front man

, Maulvi Faqir Mohammad, for openly supporting the idea of dialogue with the government," he said.

Mr Iftikhar urged Pakistain, Afghanistan and the US to form a joint team for meaningful dialogue with Taliban leaders to achieve desired goals of peace in the region.

"The experience of holding talks with Taliban separately by Pakistain, Afghanistan and the US miserably failed in the past. Even the recent US efforts to gain positive outcome from the Qatar moot is not going to deliver the goods," he said.

The minister said the only way out to restore peace in the region lied in holding joint dialogue by Pakistain, Afghanistan and the US with the Taliban and that if it failed, then effective action had to be taken to eliminate them completely.

"We have faced them and rooted them out and will continue doing so," he said.

Mr Iftikhar said the recent Peshawar

kaboom

was a reaction of operations in Orakzai Agency
... crawling with holy men, home to Darra Adam Khel, the world's largest illegal arms bazaar. 14 distinct tribes of beturbanned primitives inhabit Orakzai agency's 1500 or so square kilometers...
and Darra Adamkhel and Bara Tehsil of Khyber Agency
, where security forces cleared many strategic areas.

He said sectarianism was another reason of terrorist acts in the

thriving provincial capital

.

He said

Orcs and similar vermin

wouldn't be unable to continue with acts of terrorism due to the government's effective plan to crack down on them.

The minister said there should be no good and bad Taliban and they all should be eliminated without discrimination to save the country.

He said no segment of the society had

beat feet

from the Taliban's actions and therefore, the society should take them head on.

He said the government had planned to take action against

Death Eaters

in tribal and settled areas simultaneously by giving powers of supervision to the relevant commissioners.

Mr Iftikhar said in the past whenever political administrations of tribal areas initiated action,

Orcs and similar vermin

fled to settled areas of the province but they won't be able to escape anymore.

He said the government had hit anti-state elements hard and the war against them would continue until their complete elimination. He said the issue needed to be resolved on permanent basis.

Meanwhile,


...back at the wreckage, Captain Poindexter awoke groggily, his hand still stuck in the Ming vase...


the information minister told

news hound

s here that Awami National Party was a coalition partner of Pakistain People's Party and would continue supporting its leader President
Asif Ali President Ten Percent Zardari


... sticky-fingered husband of the late Benazir Bhutto ...


He said ANP would always remember the way in which President Zardari supported ANP over the last four years, especially during difficult times.

The minister said his party had supported PPP and Zardari 'honestly and unconditionally' and would continue doing so.

He said the ANP-PPP coalition government would complete its five years term in office. He, however, said the next general elections would be held at an appropriate time.

Mr Iftikhar said the provincial government always wanted to hold local government elections but security situation didn't let it do it.

He said since the law and order situation had improved, local government elections would be held ahead of general elections.
Posted by: Fred || 03/15/2012 00:00 || Comments || Link || E-Mail|| [339 views] Top|| File under: TTP
Israel-Palestine-Jordan
Salehi: If Israel strikes Iran, it will meet its end
Iran's foreign minister stresses that an Israeli military strike on nuclear sites in Iran would elicit a "full force" response. If Israel decides to conduct a military strike on nuclear sites in Iran, it will be the end of the Jewish state, said Iranian Foreign Minister Ali Akbhar Salehi on Thursday.

"If Israel ever, ever makes this mistake, that will set the time for the end of Israel. The Israelis are well aware of this," said Salehi, during an interview with Danish television TV2.

The Iranian foreign minister stressed that in the case of an Israeli attack on Iran, the Islamic Republic "will be responding very forcefully."

Earlier Thursday, the Iranian foreign minister met with Hamas leader Mahmoud Zahar in Iran, who expressed his full support for the Palestinian cause and condemned the "dastard atrocities of the Zionist regime, " Iranian state-run news agency IRNA reported. Zahar was in Iran, meeting with leaders to gather support following a weekend of military exchanges with Israel, according to the report.

Salehi told Zahar that the recent Israeli air strikes in Gaza were a sign of Israel's weakness.

"We are quite confident that the Palestinians will win the struggle," Salehi said.
Posted by: tipper || 03/15/2012 16:46 || Comments || Link || E-Mail|| [312 views] Top|| File under:
Snicker: Islamic Jihad holds victory rally in Gaza
Terror group's leader Ramadan Shallah boasts disrupting daily routine of many Israelis



Although to be fair, Egypt celebrates their great victory in the Yom Kippur War, the one where Ariel Sharon didn't actually drive Israeli tanks down Cairo streets, though there was nothing Egyptian to stop him. No doubt the Israelis are glad of it now -- not even the Egyptians want to be responsible for ruling Egypt nowadays.

Thousands of Islamic Jihad
...created after many members of the Egyptian

Mohammedan

Brotherhood decided the organization was becoming too moderate. Operations were conducted out of Egypt until 1981 when the group was exiled after the

liquidation

of President Anwar Sadat. They worked out of Gaza until they were exiled to Lebanon in 1987, where they clove tightly to Hezbollah. In 1989 they moved to Damascus, where they remain a subsidiary of Hezbollah...
sympathizers participated in the group's victory rally celebrating the end of the current round of violence against Israel on Tuesday. The rally was attended by senior Islamic Jihad officials while the group's secretary-general, Ramadan Shallah, sent a video message


O brave, brave Lion of Islam!

from Damascus


...Capital of the last remaining Baathist regime in the world...




...Where he sits in lonely splendour, all the Hamasniks having pulled out weeks ago, praying hard that President Pencilneck manages to win his little civil war, else his splendour will become even lonelier at the hands of whatever new regime emerges.

Shallah boasted that this is the first time that the Paleostinian resistance forced a new type of truce on Israel. He threatened that the Islamic Jihad's military wing will extend its rocket fire deeper into Israel, in response to Israel's threats to increase the scope of its attacks on

Gazoo

. "They (the Israelis) know where they (the rockets) can reach," Shallah said.

He added that the Islamic Jihad will not accept any agreement that does not include an end to the

assassination

s policy. "Despite the occupation, the destruction and isolation attempts, the resistance can defend itself and can introduce panic and disrupt the daily routine of many Israelis," he boasted.
Posted by: trailing wife || 03/15/2012 00:00 || Comments || Link || E-Mail|| [248 views] Top|| File under:
Preparing the battle space: Netanyahu says 'Gaza is Iran'
PM says won't accept terror-backing Iran getting nukes, blames 2005 Disengagement Plan for

Gazoo

situation.

Iran is the primary actor responsible for escalations in the

Gazoo

Strip, Prime Minister Binyamin Netanyahu said Wednesday. "

Gazoo

is Iran," the prime minister told a special Knesset session in which he was obligated to speak.

Connecting the recent round of violence in

Gazoo

and the Iranian nuclear threat, Netanyahu said he is not prepared to accept a situation in which the country, which backs terrorist groups, becomes a nuclear power.

The prime minister went on to lay blame for Iran's influence in the Strip on the 2005

Gazoo

Disengagement Plan and those politicians who supported it. "You inserted Iran into

Gazoo

," he told members of Knesset.

In general, and regarding the Iranian threat in particular, Netanyahu praised Israel's alliance with the United States but said Israel's ability and right to defend itself was even more important .

During his recent trip to Washington, during which he met with US President Barack Obama
They get bitter, they cling to guns or religion or antipathy to people who aren't like them...
, Netanyahu paraphrased former prime minister Menachem Begin to explain why he emphasized and reiterated Israel's right to defend itself.

"Israel has never put its fate in the hands of others and that is my primary responsibility as prime minister," he said.


Posted by: trailing wife || 03/15/2012 00:00 || Comments || Link || E-Mail|| [255 views] Top|| File under:
Syria-Lebanon-Iran
Iranian banks to be cut off from international payment system
The international banking transfer system Swift is to cut ties with Iranian banks which are subject to EU sanctions. The Belgium-based banking hub is crucial to oil, financial transactions and other trades. It has faced international pressure, particularly from the US, to prevent Tehran from sending or receiving payments electronically.

Global financial transactions are impossible without using Swift, which stands for Society for Worldwide Interbank Financial Telecommunication.

Swift said on Thursday that it would disconnect sanctioned Iranian financial institutions from its messaging system on Saturday at 4pm GMT.

"Disconnecting banks is an extraordinary and unprecedented step for Swift," the chief executive, Lazaro Campos, told Associated Press. "It is a direct result of international and multilateral action to intensify financial sanctions against Iran."
Posted by: tipper || 03/15/2012 13:50 || Comments || Link || E-Mail|| [340 views] Top|| File under:
Sarkozy: Assad is a killer, must face world court
PARIS: French President Nicolas Sarkozy said Wednesday that Syria's leader is acting like a murderer and should be sent to the International Criminal Court.


Why not? The ICC just convicted a Congolese warlord, and now they have nothing else to do. Might as well toss Pencilneck at them; it would give them a reasonable chance of getting another conviction this decade...

With diplomatic efforts to end the bloodshed in Syria faltering, the French leader urged humanitarian corridors to allow refugees out and aid in to the country.

"We must obtain humanitarian corridors, and for that we must unblock the Russian veto and Chinese veto" at the UN Security Council, Sarkozy told Europe-1 radio.

"The French army can in no way intervene" in Syria without UN backing, Sarkozy said.


Therefore, France will do nothing.

Assad "is today behaving like a murderer and will have to answer for himself at the International Criminal Court," Sarkozy said.
Posted by: Steve White || 03/15/2012 00:00 || Comments || Link || E-Mail|| [251 views] Top|| File under:
Rebel Chieftain: Assad Deserves Worse Fate than Gadhafi's
[An Nahar] "Assad has killed so many people that he deserves a fate worse than Qadaffy's," spits Ammar al-Wawi, a one-time Syrian officer now second-in-command of the rebel Free Syrian Army.

And despite the fact that the FSA, "armed only with Kalashnikovs and pistols," is at an overwhelming disadvantage against the tanks and artillery of Bashir al-Assad's army, Wawi says he is convinced the president will fall.

But when is another question.

The FSA claims to have 50,000 men under its command, but that compares with a regular army of 300,000 and another million in militia and secret police.

The Syrian "revolution against (colonial power)

La Belle France

took 10 years and the Paleostinians have been fighting Israel since 1948, but a revolution triumphs when the people decide to put an end to the regime."

And Wawi is determined that it will be Syrians who overthrow a dictatorship that has lasted nearly 50 years.

The former army lieutenant says he has no use for the international community, saying its leaders "have no ethics and always support dictators."

Almost in the same breath, however, he says the rebels need no-fly zones and humanitarian corridors to deliver aid.

When asked whether, as charged by the Syrian authorities, there are elements among the FSA's ranks of al-Qaeda, or mujahedeen from Afghanistan and Pakistain, he categorically denies that to be the case.

"All of us who make up the Free Syrian Army are Syrian; we were all soldiers in the regular army."

Referring to slain Libyan leader Muammar Qadaffy


...Proof that a madman with money will be politely received for at least 42 years until his people get tired of him and kill him...


, ousted Egyptian president Hosni Mubarak


...The former President-for-Life of Egypt, dumped by popular demand in early 2011...


and exiled Tunisian strongman Zine el Abidine Ben Ali, he argues that all dictators use the same scare tactics with the world community.

"But it's all lies."

In contrast, he claims that the regime is supported in its crackdown by elements of Iran's security forces, fighters from

Leb

's Hizbullah and backers of Iraqi

holy man
Moqtada Tater al-Sadr


... the Iranian catspaw holy man who was 22 years old in 2003 and was nearing 40 in 2010. He spends most of his time in Iran, safely out of the line of fire, where he's learning to be an ayatollah...


The three groups are all Shiite

Moslem

, and Wawi accuses the regime of "beginning to use religion to divide the country," a majority of whose people are Sunni

Moslem

s.

Yet Wawi insists there is no danger of Syria turning into another Iraq, where the U.S.-led invasion of 2003 sparked a Sunni Arab insurgency that degenerated into ferocious sectarian bloodletting in 2006 and 2007 in which tens of thousands died.

In Syria, he says it has been the people who started it all, "meaning we don't envisage a civil or sectarian war because all Syrians want the same thing -- the fall of Assad."

Wawi did not comment on analysts' assessment that some sections of public opinion -- particularly within Syria's sizeable Christian minority as well as Assad's own Alawite community -- remain wary of any abrupt or violent overthrow of the regime out of a desire for stability and orderly reform.

For Wawi, the repeated failure of the international community to bring about negotiations means change will only come through force.

If Assad does not leave, he could face the same fate as Muammar Qadaffy -- hunted down, tortured and killed by his foes in October last year, the commander added.

The outgunned FSA has suffered a number of setbacks on the ground in recent days, with activists saying regime forces took full control of the northwestern city of Idlib late on Tuesday after rebel fighters withdrew.

The Syrian Observatory for Human Rights reported that fierce

festivities

were still raging between troops and fighters in the Jabal al-Zawiya district of Idlib province on Wednesday.

"Seventeen soldiers were killed late Tuesday after armed rebels attacked checkpoints in the village of al-Barra, in Jabal al-Zawiya," said the

Britannia

-based monitoring group.
Posted by: Fred || 03/15/2012 00:00 || Comments || Link || E-Mail|| [273 views] Top|| File under: Govt of Syria
Cameron: Syria Needs 'Transition, Not Revolution or Civil War'
[An Nahar] The world community must document the atrocities being carried out by the government of Syria against its people to ensure justice is done, British Prime Minister
David Cameron
... has stated that he is certainly a big Thatcher fan, but I don't know whether that makes me a Thatcherite, which means he's not. Since he is not deeply ideological he lacks core principles and is easily led. He has been described as certainly not a Pitt, Elder or Younger, but he does wear a nice suit so maybe he's Beau Brummel ...
said Wednesday.

"We must document the evidence so that those guilty of crimes may be held responsible, whatever it takes," Cameron, who held talks at the White House with President Barack Obama
Ready to Rule from Day One...
, told

news hound

s at a joint

presser

.

"We should be clear, what we want is the quickest way to stop the killing," he said, adding was needed in the country was a "transition rather than revolution or civil war."

Cameron made his remarks as the one-year anniversary approaches of the start of anti-government revolt and the bloody government crackdown that has left thousands of Syrians dead.

Obama also called for world leaders to speak with one voice against the regime in Damascus


...Capital of the last remaining Baathist regime in the world...


"The best thing that we can do right now is to make sure that the international community continues to unify around the fact that what the Syrian regime is doing is unacceptable," Obama said.

"It is contrary to every international norm that we believe in and for us to provide strong support to continue to talk to the Russians, the Chinese, and others about why it is that they need to stand up on behalf of people who are being shelled mercilessly," he said.

The U.S. leader reiterated an earlier call on
Hereditary President-for-Life Bashir Pencilneck al-Assad


Before going into the family business Pencilneck was an eye doctor...


to step aside, and said he and Cameron were in agreement on the need for the world community to clamp down on his regime.

"We agreed to keep increasing the pressure on the regime -- mobilizing the international community; tightening sanctions; cutting the regime's revenues; isolating it politically, diplomatically, and economically," Obama said.

"Just as the regime and security forces continue to suffer defections, the opposition is growing stronger," Obama said.

"I'll say it again: Assad will leave power. It's not a question of if, but when. And to prepare for that day, we'll continue to support plans for a transition to support the legitimate aspirations of the Syrian people."

Posted by: Fred || 03/15/2012 00:00 || Comments || Link || E-Mail|| [251 views] Top|| File under: Govt of Syria
Aoun Warns War to Move to Lebanon if Assad Ousted, Slams 'Takfiris'
[An Nahar] Free Patriotic Movement


Despite its name a Christian party allied with Hizbullah, neither free nor particularly patriotic...


leader MP
Michel Aoun


...a wholly-owned subsidiary of Hizbullah...


on Wednesday warned that the violence in Syria would spill over to

Leb

if the embattled Syrian regime was ousted, rejecting the presence of what he called "Takfiris
...an adherent of takfir wal hijra, an offshoot of Salafism that regards everybody who doesn't agree with them as apostates who most be killed...
on our border."

"Those who backed Israel's war on

Leb

in 2006 are the same ones who are backing the inner war against Syria, that's why we should think of good neighborliness and the neighborhood's security, as we cannot live with Takfiri groups on our border that are interacting with the Lebanese domestic scene," Aoun said on the 23rd anniversary of the so-called Liberation War he waged in 1989 against Syrian forces stationed in

Leb

.

A Takfiri is a hardline Islamist who practices Takfir, which means to accuse others of apostasy or of being an infidel. Takfiris usually declare takfir
...an adherent of takfir wal hijra, an offshoot of Salafism that regards everybody who doesn't agree with them as apostates who most be killed...
upon anyone who does not conform to their hard-line interpretation of Islam.

"When we first talked about Syria, we said that we support reform and that we do not want the presence of extremism on our border, as we cannot accept the rise to power of certain people under the slogans of democracy and human rights
...not to be confused with individual rights, mind you...
, while in the end there will be neither democracy nor human rights, as there is no democracy in their sharia (Islamic law)," Aoun added.

"Let us suppose that the Syrian regime was ousted, what is the alternative in that case? Our safety is at stake and war will reach us. We do not want to close our eyes and say 'let the (

Mohammedan

) Brotherhood rule.' Where (will they rule?) In (the predominantly Christian Lebanese district of) Keserwan?" Aoun wondered.

Recalling the previous stages, Aoun said everyone blamed him for "declaring war against Syria."

"But the truth is I did not declare war against Syria, as when a country is occupied it would use everything in its capacity to liberate its land, and we did not bombard the Syrian cities or any inch of Syria," he added.

He went on to say that "what's happening in Syria is an international aggression rather than a domestic revolution."

Posted by: Fred || 03/15/2012 00:00 || Comments || Link || E-Mail|| [298 views] Top|| File under: Govt of Syria
Who's in the News
50
[untagged]
6
Govt of Syria
5
Govt of Pakistan
2
Taliban
2
TTP
1
al-Shabaab
1
Arab Spring
1
Lashkar-e-Islami
Bookmark
E-Mail Me
The Classics
The O Club
Rantburg Store
Comments Spam
The Bloids
The Never-ending Story
Thugburg
RSS Links
Gulf War I
The Way We Were
Bio
Merry-Go-Blog
Hair Through the Ages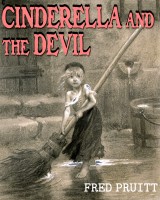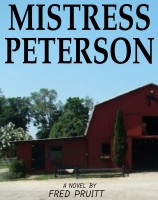 On Sale now!


A multi-volume chronology and reference guide set detailing three years of the Mexican Drug War between 2010 and 2012.

Rantburg.com and borderlandbeat.com correspondent and author Chris Covert presents his first non-fiction work detailing the drug and gang related violence in Mexico.

Chris gives us Mexican press dispatches of drug and gang war violence over three years, presented in a multi volume set intended to chronicle the death, violence and mayhem which has dominated Mexico for six years.
Click here for more information


Meet the Mods
In no particular order...


Steve White
Seafarious
Pappy
lotp
Scooter McGruder
john frum
tu3031
badanov
sherry
ryuge
GolfBravoUSMC
Bright Pebbles
trailing wife
Gloria
Fred
Besoeker
Glenmore
Frank G
3dc
Skidmark
Alaska Paul



Better than the average link...



Rantburg was assembled from recycled algorithms in the United States of America. No trees were destroyed in the production of this weblog. We did hurt some, though. Sorry.
54.224.85.115