Africa Horn
Piracy fighters use floating armories
[Bangla Daily Star] Private security firms are storing their guns aboard floating armories in international waters so ships that want armed anti-piracy guards for East Africa's pirate-infested waters can cut costs and circumvent laws limiting the import and export of weapons, industry officials say.


Companies and legal experts say the operation of the armories is a "legal gray area" because few, if any, governments have laws governing the practice. Some security companies have simply not informed the governments of the flag their ship is flying, industry officials said.

Some members of the private security sector are urging governments and industry leaders to impose standards on the unchecked practice of storing weapons offshore to equip anti-pirate forces off Somalia's coast.

Storing guns on boats offshore really took off as a business last year.

Britannia

- where many of the operators are from - is investigating the legality of the practice, which has received little publicity outside of shipping industry circles.

Floating armories have become a viable business in the wake of increased security practices by the maritime industry, which has struggled for years to combat attacks by

Somali pirates

. But those in the industry say the standards vary widely.

Governments and industry leaders "need to urgently address standards for floating armories and get flag state approval," said Nick Davis of the Maritime Guard Group "Everything has got to be secured correctly, recorded, bonded, the correct locks, and so on. It's not just a case of find a room, put some weapons in it and everybody chill out."

Posted by: Fred || 03/23/2012 00:00 || Comments || Link || E-Mail|| [299 views] Top|| File under: Pirates
Africa North
Dupe entry: Secular Tunisians Believe the US is on the side of the Islamists
From Michael Totten's Reporting



The Americans are with the Islamists. They support Ennahda in Tunisia and the Wahhabists in Saudi Arabia.

I've heard this complaint from every single secular person I've interviewed in this country without exception, from academics and democratic activists to journalists and teachers. They seem to be unanimously shocked and dismayed and appalled. The subject comes up again and again in conversation even when I ask about other things.



smart diplomacy in action
Posted by: Lord Garth || 03/23/2012 10:04 || Comments || Link || E-Mail|| [281 views] Top|| File under:
No to America and No to Radical Islam
Michael Totten reports from Tunisia. Herewith a taste:

TUNIS -- Radical Islamists are making inroads in the Arab world's most advanced, liberal, and tolerant country. And the secularists think the United States is helping them do it.

Thousands took to the streets of Tunisia's capital Tunis yesterday to celebrate the end of French colonial rule in 1956. As one might expect on independence day, most were in an anti-imperialist mood. Who are the "imperialists" in the Tunisian imagination today? Not the French. Not anymore. The "imperialists" of today are the United States and, oddly enough, Qatar. Both are seen, fairly or not, as the backers of Tunisia's Islamists.

"No to America, no to Qatar, the people of Tunisia will always be free."
Posted by: trailing wife || 03/23/2012 00:00 || Comments || Link || E-Mail|| [355 views] Top|| File under:
Africa Subsaharan
Mali Coup Leaders Order Soldiers Back to Barracks, Impose Curfew
Mali's coup leaders ordered soldiers to return to barracks and imposed a curfew to halt vandalism on the streets of Bamako, the capital.

The curfew will be from 6 p.m. to 6 a.m., Lieutenant Amadou Konare, spokesman for the National Committee for the Recovery of Democracy and the Restoration of the State, said yesterday on state television. All of the country's borders are closed until further notice, he said.

Army officers yesterday said they had toppled President Amadou Toure's government and suspended the constitution over the state's handling of a Touareg rebellion in northern Mali. The military formed a transitional council that will organize elections and plans to restore power to a democratically elected leader, Konare said. Mali vies with Tanzania to be Africa's third-biggest gold producer, after South Africa and Ghana.

Captain Amadou Sanogo, the head of the transitional council, said the military is committed to fighting an uprising by the ethnic Touareg Azawad National Liberation Movement as well as fighters from al-Qaeda in the Islamic Maghreb in northern Mali.
Posted by: tipper || 03/23/2012 05:21 || Comments || Link || E-Mail|| [295 views] Top|| File under:
Arabia
Yemeni dissident commander expresses willingness to quit post
[Yemen Post] Ali Mohsen al-Ahmar, the commander of the First Armored Division, and the northwest military region, expressed Thursday his willingness to resign from his post in line with the GCC-brokered deal signed in the Saudi capital of Riyadh in November.

In an interview with the state-owned 26 September newspaper, he said the army institutions under his command will not be an obstacle in front restructuring the army, warning that using violence will only lead to regrets, and agony.

"This is life, nobody is eternal, and nothing remains forever. I'm an official today but tomorrow I will be an average citizen," he said.

Mohsen said there is not divisions in the national army, rather there is just disputes among the army commanders.

He applauded the current President Abdu Rabu Mansour Hadi, describing him as a wise man, and a hell of a politician, disclosing that he meets him on a regular basis to take orders from him[ Hadi].

Asked about the current situation of the armed forces, he replied that "the current situation is in shambles, holding everyone concerned responsible for that.

Regarding terrorism in Yemen, he pointed out that the 133 brigade, which belongs to the northwestern military region, has been fighting al-Qaeda since the beginning of the war in the restive Abyan province, revealing that the brigade lost more than 80 of its soldiers and officers who were killed in the fierce

festivities

.

Mohsen noted that he has been calling for a long time for moving military brigades out of residential areas, especially the capital Sana'a.

A huge

kaboom

rocked the First Armored Division last night. It was, according to security official, a mortar shell that fell far away from the main building. it did not caused any causalities. So far, it's not known who was responsible for the attack.


Posted by: Fred || 03/23/2012 00:00 || Comments || Link || E-Mail|| [289 views] Top|| File under: Arab Spring
Bangladesh
Bangladesh And The Money Train
In Bangladesh, Islamic terror organizations such as Jamaat-ul-Mujahideen Bangladesh (JMB) and Harkat- ul Jihad al-Islami (HUJI), though banned for years, have survived several changes of government. Some training camps continue to impart both ideological and arms training. It's all because of money.

Survival is made possible by some twenty local and foreign Islamic charities, including al Qaeda's International Islamic Front (IIF), which have been financing radical Islamic groups JMB and HUJI. Much of the money arrives from Pakistan via hawala (underground banking) channel. Other sources include the Saudi based World Assembly of Muslim Youth (WAMY), Rabeta-al-alam-al-Islami, Kuwait based Revival of Islamic Heritage Society, International Federation of Islamic Organizations, Islamic World Committee, Qatar based Charitable Society and UK based Muslim Aid. In a single transaction in 2008, for instance, JMB received $42 million, again through 'hawala'.


Bangla is a dog's breakfast of a place, but from where I've been sitting it's about 900 percent improved over the Khaleda regime. The August 21st grenade attacks seemingly had the coppers "stumped" until the election turned the BNP and their allies out. JMP ran wild, with Bangla Bhai and his bad boyz seemingly impossible to run down. HUJI operated with impunity. Even though part of the motive behind it is the fact that the Battling Begums despise each other, I think the war crimes prosecutions have provided a wedge to take out the Jamaat-e-Islami leadership, the corruption trials and the arrests in the Chittagon Arms Shipment fiasco are providing a level to dump some of the more odious BNP partisans, and the recent revelations of the ISI's ownership of BNP will help postpone their comeback for awhile. Because it's a Moslem country they'll be back in power eventually, but until then and in spite of the Awami's League's own problems with corruption things have definitely been getting better.
Posted by: Shimble Guelph5793 || 03/23/2012 00:00 || Comments || Link || E-Mail|| [298 views] Top|| File under:
Caribbean-Latin America
Michoacan government negotiates release of 12 hostages

For a map, click here For a map of Michoacan state, click here

By Chris Covert
Rantburg.com

The 12 individuals who were kidnapped Wednesday were released late Wednesday night following hours of negotiations by officials with the Michoacan state government, according to Mexican news accounts.

Wednesday it was reported in Mexican press that 11 unidentified individuals has been kidnapped from Cheran municipality. Reports at the time were unclear as to just who held the victims and what were the demands for release.

Reports said the abductions were a reaction by indigent Indians in Cheran municipality who had been trying to stop what was termed "illegal logging" in the area.

The presumed perpetrators kidnapped the victims as a response to allegations that residents of Cheran were engaged in carjacking, highway robbery and theft of fuel.

The group which held the hostages were from the rival village of Cerecito. The abductions took place as a response to an alleged theft of three vehicles from Cerecito. An autonomous town council in Cheran also accused residents of Cerecito of being in the pay of organized crime.

An agreement to release the victims was reached at 2200 hrs Wednesday, presumably negotiated by Michoacan Secretario de Gobierno or Interior Minister, Jesus Reyna Garcia.

The agreement provided for the the release of eight men and four women, in exchange for the return of the stolen vehicles reportedly numbering 40 in total.

The kidnapping victims were unharmed except for two women who were treated for their injuries and reported as stable.

Chris Covert writes Mexican Drug War and national political news for Rantburg.com
Posted by: badanov || 03/23/2012 00:10 || Comments || Link || E-Mail|| [282 views] Top|| File under:
Caucasus/Russia/Central Asia
Moscow summons Danish ambassador over Chechen militant
The Russian Foreign Ministry has summoned the Danish ambassador in regard to Chechen separatist leader Akhmed Zakayev's participation in an international conference in Copenhagen. Zakayev, wanted on charges of terrorism, attended the Chechen International Conference in Copenhagen.

"Due to this, the Russian Foreign Ministry summoned Danish Ambassador to Russia Tom Risdahl Jensen," the ministry said in a statement.

Zakayev, who took part in the first Chechen war and allegedly led attacks on Russian forces, was placed on an international wanted list by Russia in 2001 but was granted political asylum by Britain in 2003. Russia has asked Britain to extradite him but the request has repeatedly been denied.
Posted by: ryuge || 03/23/2012 00:11 || Comments || Link || E-Mail|| [302 views] Top|| File under:
China-Japan-Koreas
Nork Scrap Iron Drive Ramped Up for '12
The North Korean authorities have issued orders demanding the collection of 10kg of scrap iron per person in advance of this April's major national events. A source from North Hamkyung Province today Daily NK yesterday, "The authorities are shouting about how we must collect more than 10kg of scrap iron per person from factories, schools and homes in every area of North Korea, including Pyongyang."

Scrap iron collection is not a new idea; North Korea ordinarily carries out similar drives twice a year in spring and autumn. However, right up until last year the amount requested was ordinarily less than 5kg and the policy was not implemented very strictly. People who did not submit their share were simply told to make it up six months later, or in many cases were overlooked completely.

However, the atmosphere this year is different. According to the source, "Our local people's unit leader is putting strong pressure on, saying 'don't come to me with reasons or excuses' and emphasizing that the authorities will regard not contributing to the celebrations in April as an ideological problem."

"They are asking for money from people who can't find iron," the source added. "They are calculating 200 won per 1kg so want 2,000 won for 10kg, and are threatening that those who don't participate in the project will be excluded from holiday distribution."

Naturally, this is unwelcome. "These days, special distribution means at best a day or two day supply of corn," the source pointed out, "so a lot of people are thinking, 'How about we don't request special distribution and you just leave us alone'."

In 2004, the Union of Democratic Women Organization was told to gather fully 30kg of scrap iron per person. At that time the authorities told the women, "We can live without candy but not without bullets." Then, on November 18th, 2005, the founding day of the union, a tank called the 'Women's Union' was publicly unveiled, with the authorities claiming it was the result of their hard work.

As a result, this year's stricter than average drive has caused women who remember those days to comment, "Are they planning to make another 'Women's Union'?"

The scrap iron collected in the drive is normally sent to North Korea's main iron and steel works, including Kim Chaek, Hwanghae, Sungjin and Gangsun, to be turned into items for use in construction projects.
Posted by: || 03/23/2012 08:55 || Comments || Link || E-Mail|| [369 views] Top|| File under:
North Korean Economy Watch: CRS Reports

The Congressional Research Service (CRS) is the research branch of the US Congress and the number one information source for congressional staff. The CRS is responsible for maintining updated research publications on numerous policy concerns. The referenced article lists various CRS research papers related to norkland.

Looks like the latest is on "North Korea's Nuclear Weapons: Technical Issues" Dated February 29, 2012.
Posted by: Mike Ramsey || 03/23/2012 07:58 || Comments || Link || E-Mail|| [280 views] Top|| File under:
Even Kimmie Couldn't Control Nork Army, Says Son
Kim Jong-nam, the eldest son of late North Korean leader Kim Jong-il, has repeatedly said that even his father was unable to gain complete control over the North's powerful military. Kim Jong-nam, who was passed over as his father's successor, exchanged some 150 e-mails with Japanese journalist Yoji Komi.

"North Korea experts say this can't be true, but Kim Jong-nam told me that whenever he had the chance," Komi told reporters Wednesday.

Komi said a key example was the shelling of Yeonpyeong Island in 2011. He said the regime had just agreed to develop special economic zones in Rajin-Sonbong and Hwanggumpyong Island and really needed international investment, but the military insisted on the counterproductive attack.

Kim Jong-nam said even his uncle Jang Song-taek (62), who is often described as a kind of eminence grise of the regime, was unable to rein in the military. "That's why the Yeonpyeong Island incident happened," Komi quoted Kim Jong-nam as saying.

Komi said Kim Jong-un told him that the military had become a kind of state within the state and reports to no one.
Posted by: Steve White || 03/23/2012 00:00 || Comments || Link || E-Mail|| [273 views] Top|| File under:
N.Korean Dynasty's Authority Challenged
Major structures built to promote the personality cult of North Korea's Kim dynasty have been damaged as isolated pockets of resistance begin to grow, according to reports. A statue of Kim Jong-suk, former leader Kim Jong-il's mother, in Hoeryong, North Hamgyong Province was damaged in October and a monument in Pyongyang was destroyed in April last year.

Based on information from domestic and foreign intelligence agencies, Saenuri Party lawmaker Yoon Sang-hyun said on Sunday, "The Kim Jong-un regime has witnessed several events challenging the authority of regime founder Kim Il-sung and his family."

A door of Mangyongdae, regime founder Kim Il-sung's birthplace in Pyongyang, was stolen in February last year. Mangyongdae is the most sacred place in the North. Minister of People's Security Ju Sang-song, the closest aide to Kim Jong-il, was suddenly fired in March, presumably taking the blame for this case.

In September last year, graffiti reading "Hereditary succession is betrayal of socialism!" and "Down with Kim Jong-un!" were found at major universities and in market areas.

A source familiar with North Korean affairs said, "Public security agencies were in an uproar in June last year after graffiti denouncing the Kim dynasty were found in some places at universities." Right after the incidents, the regime closed major universities for 10 months.

"On the surface, the regime said it closed the schools to mobilize students for various kinds of construction projects before it would declare the North a 'powerful and prosperous nation.' But in fact, the regime intended to prevent students from creating a disturbance," the source added.

Since a botched currency reform in late 2009, an increasing number of people have openly complained about the regime's excessive policies. In many cases, market traders gesticulated at officials and shouted at them in resistance to attempted crackdowns. Some officials were beaten or even killed. Several cases of arson and attacks on public buildings took place in July last year.

"Dissident activities are still continuing," Yoon said. "This shows that ordinary people's loyalty to Kim Jong-un is still weak, although he has a relatively solid grip on the ruling elite."

Economic difficulties and a growing income gap have led to increasing complaints from people, said Prof. Cho Dong-ho of Ewha Womans University.

Another speculation is that recent public activities by Kim Jong-un indirectly reflect the serious situation he faces. "Kim Jong-il refrained from engaging in public activities until 100 days after Kim Il-sung's death. But Kim Jong-un started visiting military units just 15 days after his father's death," a South Korean security official said. "This implies that he can't afford to lose a day trying to ensure the loyalty of soldiers."

But the resistance shows no signs of being organized. The attacks are scattered and sporadic and are not seen in Pyongyang.

A South Korean government official said, "The regime has no problem maintaining itself even if there is some resistance, as long as the three- or four-tier surveillance structure and control network built by Kim Il-sung and Kim Jong-il over their lifetime is in place."

There have been isolated incidents of protest before. In October 1991, one arm of a Kim Il-sung statue in Sinuiju was cut off, and in December 1994 a large Kim Il-sung portrait was burned in a factory in Sinuiju. In April 1997, and a tower commemorating Kim Il-sung at a shipyard in Wonsan was destroyed.
Posted by: Steve White || 03/23/2012 00:00 || Comments || Link || E-Mail|| [409 views] Top|| File under:
Seoul to Urge Extension of Ballistic Missile Range
Seoul and Washington are still discussing a revision to guidelines that limit the range of South Korean ballistic missiles to 300 km. Seoul wants to extend the range to 800-1,000 km in view of the growing missile threat from North Korea, a wish given greater urgency by the North's plan to launch what it says is a satellite-carrying rocket next month.

The two sides agreed in principle last year to extend the range, a government source said on Thursday, but they "still differ over how far to extend the range."

Seoul prefers 800-1,000 km, which would bring all of North Korea within range from Jeju Island or the south coast. But the U.S. apparently thinks that is too far and worries about opposition from China.


Perhaps it's time to start worrying China...

At the bilateral Security Policy Initiative meeting in Washington next month, Seoul is going to cite the North's planned rocket launch, widely believed to be a cover-up for a long-range missile technology test, by way of stressing the urgency of the matter.

Defense Minister Kim Kwan-jin told lawmakers in a National Assembly audit last September, "We're discussing with the U.S. so that the missile range can cover the entire Korean Peninsula."

President Lee Myung-bak recently told reporters ahead of the Nuclear Security Summit in Seoul, "By extending our missile range, we want to take preventive measures against attacks from the North. We need an appropriate range"

The existing missile guidelines, signed in 1979 and revised in 2001, limit the range of South Korea's ballistic missiles to 300 km and their payload to 500 kg. That has stopped Seoul developing longer-range missiles even though the North has already deployed ballistic missiles with a range of more than 3,000 km.

There is no limit to the range of cruise missiles, so Seoul developed the Hyunmu-3 cruise missile series with a range of 500-1,500 km. But they are less powerful and slower than ballistic missiles.
Posted by: Steve White || 03/23/2012 00:00 || Comments || Link || E-Mail|| [374 views] Top|| File under:
Europe
Toulouse shooter arrested by Israel Police in 2010 for possession of a knife
The head of the French intelligence agency DCRI said in an interview on Friday that the Toulouse shooter was arrested by Israel Police in Jerusalem in 2010, after he was found in possession of a knife.

Bernard Squarcini told the French newspaper Le Monde that Mohamed Merah, who killed four people in an attack on a Jewish school in Toulouse on Monday, was held by police in Jerusalem during his visit to Israel in 2010, but was released shortly after his detainment.
Squarcini said that Merah visited several other Middle Eastern countries during that trip, including Turkey, Syria, Lebanon, Jordan, and Afghanistan. He said that French intelligence tracked him and investigated to see if he is suspicious, but found that he had not been engaging in any ideological activism or religious activity.


And yet the US saw fit to place him on the No Fly List for some reason. Funny that.
Posted by: tipper || 03/23/2012 19:31 || Comments || Link || E-Mail|| [288 views] Top|| File under:
Autopsy Reveals Toulouse Killer's Body Was Hit by 20 Bullets
Officials say an autopsy on the body of the gunman suspected of carrying out the killing spree in the city of Toulouse shows he died of two bullet wounds — but that he was hit by some 20 bullets, mainly in the arms and legs.

The judicial and police officials said Friday that a bullet wound to the left temple and another to the abdomen of 23-year-old Mohamed Merah were fatal.

The officials said the autopsy also found some 20 bullets, mainly to the arms and legs of the man. The officials spoke on condition of anonymity because they are not authorized to discuss the case publicly.
Posted by: tipper || 03/23/2012 19:20 || Comments || Link || E-Mail|| [376 views] Top|| File under:
Teacher calls Toulouse shooter a "victim"
An English teacher sparked outrage across France today after calling for her pupils to observe a minute's silence for Toulouse serial killer Mohammed Merah.

In disturbing scenes at Gustave Flaubert High School in Rouen, Normandy, Lorraine Collin, 56, described the 23-year-old who murdered seven including three children as himself being the 'victim of an unhappy childhood'.

This prompted up to 15 pupils aged between 17 and 18 to storm out of their classroom and report Ms Collin to their headmaster Luc Chatel, France's Education Minister, called for Ms Collin to be 'suspended immediately', saying he 'condemned this unspeakable behaviour without reservation'.

It came as Merah's elder brother said he was 'very proud' of what his brother had done, hailing him as someone who fought for what he believed in.
Posted by: tipper || 03/23/2012 18:14 || Comments || Link || E-Mail|| [385 views] Top|| File under:
Despite Shootings, Extremist Islam Waning In France: Experts
[AFP].

Mohammedan

s in French suburbs remain vulnerable to

bad turban

indoctrination but those lured into radicalism are an "ultra-minority" and the spread of jihadism is declining, experts say.

Mohamed Merah, a 23-year-old suspected Al-Qaeda

myrmidon

of Algerian descent was killed Thursday following a shootout with police, after being linked to seven murders in southwestern

La Belle France

in the last eight days.

The former resident of a Toulouse suburb is believed to have been drawn into radicalism after joining a group of Salafists


...Salafists are ostentatiously devout Moslems who figure the ostentation of their piety gives them the right to tell others how to do it and to kill those who don't listen to them...


-- an ultra-conservative brand of Islam -- and travelling to Afghanistan and Pakistain.

Such trips to Aghanistan "were quite common in the 1990s," amid the euphoria of the mujahedeen victory over Soviet troops who had invaded the country, said Samir Amghar, author of "Salafism Today."

"A number of people went to Afghanistan and Pakistain to train," explained the sociology professor at

La Belle France

's School for Advanced Studies in the Social Sciences.

"But for several years, we have seen a decline in jihadism because of the strong pressure of the French and European security services," he added.

He said current estimates put the number of Salafists in

La Belle France

at between 12,000 and 15,000, but "jihadist Salafists are an ultra-minority."

Gilles Kepel, author of "Jihad, The Trail of Political Islam," said it was "worrying when the Salafists impose their rules, for example, wearing of the full veil, on other

Mohammedan

s."

"When there is a rupture between their values and the values of the French Republic, it makes fertile terrain for radical Islam," he stressed, adding that

bad turban

recruiters target those "who are marginalised."

They are speaking "in a general manner to people in working class neighbourhoods, but not strictly to the working classes.

Radicals also target "a strong proportion who are from the middle and upper classes. People who have studied, who are university graduates," Amghar said.

But, he explained, the channels through which

bad turban

recruiters connect with new sympathisers have evolved since the September 11, 2001 attacks in the United States.

"In the 1990s, the radical imams, the preachers, were able to recruit in the mosques," he said.

"After September 11, because of the surveillance of the French intelligence services in the mosques, it became very difficult. The recruitment from then on happened through interpersonal relations, or over the internet.

Bernard Godard, co-author of "

Mohammedan

s in

La Belle France

", said probing Merah's path to radicalisation was a crucial next step.

"We'll have to see how he was initiated, how he was fed jihadism," Godard said.

Speaking Thursday after Merah was killed, French President Nicolas Sarkozy


...23rd and current President of the French Republic and ex officio Co-Prince of Andorra. Sarkozy is married to singer-songwriter Carla Bruni, who has a really nice birthday suit...


vowed to crack down on

bad turban

indoctrination.

He said he wanted legal action against people who regularly consulted jihadist websites or who travelled abroad for indoctrination and an end to French jails being a breeding ground for extremism.

"Henceforth, any person who habitually consults Internet sites which praise terrorism and which call for hatred and violence will be punished under criminal law," he said in a televised address.
Posted by: trailing wife || 03/23/2012 00:00 || Comments || Link || E-Mail|| [284 views] Top|| File under:
No leads on French shooter in Afghanistan, Pakistan
[Dawn]
Officials in Afghanistan and Pakistain told AFP on Thursday that they could not immediately trace the Toulouse gunman as having visited either country or held by US-led forces as announced in

La Belle France

.

French prosecutor Francois Molins said Mohamed Merah claimed to have been trained by Al-Qaeda in

Wazoo

, the most notorious hotbed of Islamist militancy on the Afghan-Pakistain border.

Molins said the suspect went to the region twice and was on one occasion

placed in durance vile

by Afghan police and handed over to US troops, who put him on a flight back to

La Belle France

.

But in Kabul, Lieutenant Colonel Jimmie Cummings,

front man

for NATO's


...the North Atlantic Treaty Organization. Originally it was a mutual defense pact directed against an expansionist Soviet Union. In later years it evolved into a mechanism for picking the American pocket while criticizing the cut of the American pants...


US-led International Security Assistance Force (ISAF), said: "As of now I have no information on him being in ISAF or US custody.

"We are working to ascertain the details of his activities, to include if he was

jugged

, during his suspected time in Afghanistan."

The governor in Kandahar -- the Taliban's birthplace where French officials said Merah was

placed in durance vile

in 2010 -- also claimed no

Frenchie

had been

placed in durance vile

there for six years, but also conceded police do not keep records.

In Pakistain, security officials also denied any trace of Merah, although they pointed out there were ways for would-be Islamist Islamic fascisti to slip across the country's

mostly non-existent border

s undetected.

"People like Merah use different channels to sneak into Pakistain. These are the kind of channels, which their networks identify as safe and risk free," one senior Pak security official told AFP on condition of anonymity.

He said Pakistain "was not ruling out" that Merah was trained in Waziristan or elsewhere in the semi-autonomous Afghan border areas, but said its security agencies were not aware of his presence in the country.

"We are talking to French authorities on the issue and looking into his possible connections to Al-Qaeda and Tehrik-e-Taliban Pakistain but it is not possible at the moment to go into the specifics," he said.

Merah, a self-proclaimed Al-Qaeda

Death Eater

who French officials say made two trips to Pakistain and Afghanistan, was

rubbed out

in an assault on his flat on Thursday. He was suspected of killing seven people in southern

La Belle France

.

Posted by: Fred || 03/23/2012 00:00 || Comments || Link || E-Mail|| [271 views] Top|| File under: al-Qaeda
Germans warned of Toulouse-style terror
As

La Belle France

takes stock after a shoot-out on Thursday which left the man believed to have killed seven dead including three Jewish children and a rabbi, Germans were warned they could face the same horror on their streets.

Such attacks could take place in Germany, said Rainer Wendt, chairman of the DPolG police union.


They could take place in Iceland or Portugal, too, though I don't believe either is swarming with Islamists like Germany so likely they won't...


He told the business daily Handelsblatt that 250 of "roughly 1,000 sympathisers of Jihad-terrorism in Germany" had received attended terrorist training camps on the Pakistain-Afghanistan border.

But it is impossible for security agencies to keep a round-the-clock observation of these 250 people. "In this respect it is of course possible at any time that also in Germany a radicalized single perpetrator commits such actions like in Toulouse," said Wendt.



250 of "roughly 1,000 sympathisers of Jihad-terrorism in Germany" had attended terrorist training camps on the Pakistain-Afghanistan border.

He called for politicians to make training in so-called "terror camps" a crime in Germany.

"Politicians would be well advised to think about this [legal] instrument and not first become active when there are concrete plans for an attack," he said. "Then it can be very quickly too late," he added.

The police union leader noted that the French police were able to quickly home in on the suspect because of internet research and called on the German government to quickly adopt legislation that would allow German authorities to store and retain internet data.

Separately, a German Jewish leader condemned the French massacre, and said it should be regarded as a "warning signal for Germany. The problem of Islamism has been "played down, misjudged and underestimated," Charlotte Knoblauch said in Munich.

"Hostility toward Jews is growing rapidly among

Moslem

s living in Germany," said Knobloch, the former head of the Central Council of Jews in Germany, while calling on politicians and society as a whole to not hide from these problems.

The Central Council of

Moslem

s in Germany condemned the Toulouse killings and warned the media against using the attacker's propaganda to try to explain the violence.


"Say anything and we'll cut yer sister!"

That would "make a mockery of the victims and hurt

Moslem

s worldwide," said council chairman Aiman Mazyek said in a statement on Thursday.


Chairman Mazyek needs to work on his taqqiya...

He said the council was "deeply shocked over the deaths from the attacker" and had already expressed his sympathies to the Jewish community in a letter to the president of the Central Council of Jews in Germany, Dieter Graumann.


The letter was back-copied to the Jewish school in Marseilles, to show precisely the respect the Moslem-German community feels for those mourning in Toulouse.

The

Moslem

council was very appreciative that French President Nicolas Sarkozy


...23rd and current President of the French Republic and ex officio Co-Prince of Andorra. Sarkozy is married to singer-songwriter Carla Bruni, who has a really nice birthday suit...


invited both Jewish and

Moslem

representatives to the presidential Elysee palace.

"That was an immensely important signal," the statement said. It "showed that the attacker's goal of inciting religions against each other backfired."


How many Moslem schools have radical Jewish Frenchmen raked with gunfire, again? Oh, yes: none.

The statement said, "there is no justification in Islam for such baseless and shameful acts."

Posted by: trailing wife || 03/23/2012 00:00 || Comments || Link || E-Mail|| [343 views] Top|| File under:
India-Pakistan
Nearly 1,000 Pakistan women 'killed for honour'
At least 943 Pakistani women and girls were murdered last year for allegedly defaming their family's honour, the country's leading human rights group said Thursday.

The statistics highlight the growing scale of violence suffered by many women in conservative Muslim Pakistan, where they are frequently treated as second-class citizens and there is no law against domestic violence.

Despite progress on better protecting women's rights, activists say the government needs to do more to prosecute murderers in cases largely dismissed by police as private, family affairs.

"At least 943 women were killed in the name of honour, of which 93 were minors," wrote the Human Rights Commission of Pakistan in its annual report.

Seven Christian and two Hindu women were among the victims, it said.

The Commission reported 791 "honour killings" in 2010. Around 595 of the women killed in 2011 were accused of having "illicit relations" and 219 of marrying without permission.

Some victims were raped or gang raped before being killed, the Commission said. Most of the women were killed by their brothers and husbands.

Only 20 of 943 killed were reported to have been provided medical aid before they died, the Commission wrote.
Posted by: tipper || 03/23/2012 07:27 || Comments || Link || E-Mail|| [372 views] Top|| File under:
Strategy Page: Pakistan's intramural terror fight
Doing their best to clear out excess population...
March 20, 2012: Pakistain continues to suffer far more from terrorism than neighboring India. Terrorism related deaths are running at the rate of over 150 a week in Pakistain, and one-tenth as many in India (which has six times as many people). In Pakistain a lot of the terrorism (usually non-fatal) is directed at religious minorities (Shia, Christian, Hindu, and Sikh mainly). There is also an increase in violence between terrorist groups. The Pak Taliban is currently suffering internal disputes, with at least two major factions fighting over control. Soldiers and civilians are encountering the bodies of dead Taliban, apparently killed by other terrorists.

March 18, 2012: In Pakistain's tribal territories (Kurram and Orakzai) army operations were resumed in the last week leaving 51 Islamic beturbanned goons and four soldiers dead. Many of these battles are attacks against camps or bases used by Islamic terror groups (including the local Taliban).  Other festivities are terrorist ambushes of military convoys or checkpoints.


Posted by: trailing wife || 03/23/2012 00:00 || Comments || Link || E-Mail|| [268 views] Top|| File under:
International-UN-NGOs
UN Orders First Probe Of Israeli Settlements
Human Rights Council passes resolution ordering complete review of Israel's West Bank settlement policies, possible infringement of Palestinians' right. PM: Council is hypocrite

The United Nations


...aka the Oyster Bay Chowder and Marching Society...


' Human Rights Council on Thursday passed a resolution ordering a first probe into how Israel's West Bank settlements may be infringing on Paleostinians' rights.
 
The resolution was adopted with 36 votes in favor and 10 abstentions. Only the United States voted against it.

Presenting the resolution, a Pak envoy criticized Israel for insisting on building more settlements, saying that they are "in violation of international humanitarian and human rights


One man's rights are another man's existential threat.


laws."
 
"This resolution seeks to respond to the humanitarian and human rights challenges this illegal Israeli practice has created in the occupied territories," he said.
 
Beyond ordering an investigation into the implications of settlements, the resolution also calls on Israel to "take and implement serious measures" such as confiscating arms to prevent acts of violence by Israeli settlers.
 
But the United States spoke up against the move, saying it was "deeply troubled by this Council's bias against Israel."
 
"Steps like this do nothing to promote a just and lasting peace," said a US envoy, adding that they only serve to "push parties apart."
 
Israel's move to expand settlements has been criticized by the international community, which deems the action illegal.
 
Earlier this week, UN rights chief Navi Pillay said the expansion of Israeli settlements is deeply linked to problems including violence in the territories.
 
Prime Minister Benjamin Netanyahu slammed the UN's decision, calling the Human Rights Council "hypocrite."
 
"The council is hypocrite. They have an automatic majority against Israel. This council has proven once more that it is detached from reality, by inviting a member of

Hamas, always the voice of sweet reason,

-- an organization whose creed advocated the murder of innocent people, to speak before it. Its members should be ashamed of themselves," he said.
Posted by: trailing wife || 03/23/2012 00:00 || Comments || Link || E-Mail|| [267 views] Top|| File under:
Iraq
Iraq Insists VP's Dead Bodyguard Not Tortured. Really.
[An Nahar] Claims by Iraq's

runaway

Sunni vice president that his bodyguard was tortured while

in jug

were denied on Thursday by authorities, who insisted he died of kidney failure.

Amir Sarbut Zaidan al-Batawi died earlier this month and his body was handed over to his family, with Vice President Tareq al-Hashemi, wanted by Storied Baghdad


...located along the Tigris River, founded in the 8th century, home of the Abbasid Caliphate...


on terror charges, releasing photographs he said showed the 33-year-old married father-of-three was tortured.

A senior Iraqi general and a judicial

front man

, however, said Batawi died of acute cirrhosis kidney failure and other conditions after refusing treatment.

"He died because he had a serious disease in his kidney, and he refused to be tested and to be treated," Lieutenant General Hassan al-Baydhani, chief of staff of Storied Baghdad's security command center, told Agence

La Belle France

Presse on Thursday.


Why would a 33 year old man refuse treatment? Were they going to treat his kidney failure with pliers?

Asked about Hashemi's claims of holding photographic evidence of Batawi suffering torture, Baydhani replied, "It is easy for Photoshop to show anything," referring to a popular digital photo editing software.

Higher Judicial Council

front man

Abdelsattar Birakdar added that Batawi was regularly examined by doctors at multiple Storied Baghdad hospitals and in the prison where he was being held.

Birakdar said

Sherlocks

filmed Batawi confessing to criminal activity on January 14, but declined to give specifics, and said he was involved in no further inquiries afterwards.

"

The dear departed

's corpse was sent to the morgue

for his appointment with Doctor Quincy

to state the cause of death," he said in a statement. "The initial autopsy showed the cause of death to be extreme diarrhea, reduction in blood pressure, and kidney failure."

Hashemi released a statement on Wednesday in which he said Batawi had died and his body was handed to his family on March 18, around three months after his initial arrest.

"There were signs of torture in several parts of his body, including several sensitive places, a cause of savage methods used on him during the investigation," the statement said.

Birakdar said the body was transferred on March 20. It was unclear what was behind the discrepancy.

In December, shortly after U.S. troops completed their withdrawal from Iraq, the country's Shiite-led authorities issued an arrest warrant for Hashemi, a Sunni, on terror charges, sparking a protracted political crisis. Hashemi, who has remained in Iraq's autonomous Kurdistan region for the duration of the row, says the allegations are politically-motivated and Kurdish officials have refused to hand him over to the central government.
Posted by: Fred || 03/23/2012 00:00 || Comments || Link || E-Mail|| [543 views] Top|| File under: Govt of Iraq
Israel-Palestine-Jordan
Libyan Missiles Show Up In Gaza
Israel has spotted some of the 480 Russian Igla-S (SA-24) shoulder fired anti-aircraft missiles that had been sold to Libya and stolen from military warehouses during the rebellion there last year. Some of these weapons have shown up in Gaza in the hands of Islamic terrorist group Hamas. Most Israeli and NATO helicopters and aircraft are equipped with missile detection and protection (lasers or flares) systems. Such systems on Israeli AH-64 helicopter gunships operating over Gaza have defeated several SA-24 attacks recently.

Last year Russia supplied Libyan missile serial numbers, which were distributed to counter-terrorism officials worldwide with the admonition to be vigilant. Apparently the SA-24 thieves sold many of the SA-24s to Iran, which in turn gave some to Hamas and Hezbollah (another Iran backed Islamic terror group in Lebanon).
Posted by: Shimble Guelph5793 || 03/23/2012 00:00 || Comments || Link || E-Mail|| [272 views] Top|| File under:
Sri Lanka
UN adopts resolution for Sri Lanka war crimes probe
[Dawn]
The United Nations


...an international organization whose stated aims of facilitating interational security involves making sure that nobody with live ammo is offended unless it's a civilized country...


Human Rights Council passed a resolution Thursday urging Sri Lanka to "credibly investigate" allegations of violations during the war against Tamil Tiger separatists in 2009.

The US-led resolution was adopted with 24 votes in favour, 15 against and eight abstentions.

Tabling the resolution, the United States said Colombo had been given three years to hold its own investigations into allegations of serious violations, but "given the lack of action... it is appropriate" that the 47-member state council pushed it to do so.

"An enduring peace will be unsustainable without meaningful steps to foster national reconciliation and accountability," said US envoy Eileen Donahoe.

"It is a resolution that encourages Sri Lanka to ... make concerted efforts at achieving the kind of meaningful accountability upon which lasting reconciliation efforts can be built." Unlike in the immediate aftermath of the conflict when it staved off a similar resolution at the Human Rights Council, Colombo was unable this time to lobby sufficient support to defeat the Western-led move.

Its ally India was among countries voting in favour of the resolution.

Posted by: Fred || 03/23/2012 00:00 || Comments || Link || E-Mail|| [256 views] Top|| File under:
Syria-Lebanon-Iran
EU to Slap Travel, Assets Freeze on Assad's Wife
[An Nahar] The European Union


...the successor to the Holy Roman Empire, only without the Hapsburgs and the nifty uniforms and the dancing...


is set to slap a travel ban and assets freeze on
Hereditary President-for-Life Bashir Pencilneck al-Assad's


Oppressor of the Syrians and the Lebs...


wife Asma and other members of his family, EU diplomats told Agence

La Belle France

Presse on Thursday.

Asma al-Assad is on a list of 12 people, including a handful of the president's relatives, whose assets will be frozen and who will be barred from travel across the 27-nation bloc, the sources said.

As a British-born and British-educated former investment banker, it was widely believed Asma al-Assad's grounding in Western values would help give the regime a more human face and shatter the isolation of the secretive Assad family.

But in the last weeks she became the focus of sharp criticism after

Britannia

's Guardian newspaper released e-mails showing the ruling couple shopping for luxury goods as the country slid into bloody chaos.

She will be one of a dozen names added by EU foreign ministers Friday to a blacklist of around 150 firms and people already targeted in 12 previous rounds of European sanctions, EU sources told AFP.

Posted by: Fred || 03/23/2012 00:00 || Comments || Link || E-Mail|| [270 views] Top|| File under: Govt of Syria
Interpol Issues Red Notices For Iranians In Indian Bombing
[AFP] Interpol has issued "red notices" for four Iranians suspected of involvement in a

kaboom

near the Israeli embassy in New Delhi, the international police agency said Thursday.

Indian authorities requested the notices, which instruct police across the globe to arrest the suspects, following the February 13 embassy attack that left an Israeli diplomat seriously injured.

Those wanted are: Mohammadreza Abolghashemi, Houshang Afshar Irani, Seyed Ali Mahdiansadr and Masoud Sedaghatzadeh.

They are are all wanted for terrorism related offences, including criminal conspiracy and attempted murder.

"India has ensured that law enforcement officials around the globe are alerted to the wanted status of these

runaway

s, and therefore reduces their options for international travel," Interpol Secretary General Ronald K. Noble said in a statement.

In the attack, a hitman on a
cycle of violence attached a magnetic bomb to the back of an Israeli embassy car carrying the 42-year-old diplomat, who was also the wife of the defence attache at the embassy.

The woman was left

at death's door

with spinal injuries and was flown to Israel for further treatment. Her driver and two passengers were also

maimed

.

Israel immediately accused Iran of being behind the bombing, which came on the same day as another attempted attack on an Israeli embassy car in Georgia.

But India has held back from blaming traditional ally Tehran although the Indian police's probe appears to be focused on Iranian nationals and those with ties to the Islamic Theocratic Republic.

Photographs of the suspects are posted on Interpol's website.
Posted by: trailing wife || 03/23/2012 00:00 || Comments || Link || E-Mail|| [278 views] Top|| File under:
Hello, Iran speaking
Special: Iranians speak to Israeli newspaper, reveal grim state of affairs in Islamic Theocratic Republic

While in Israel we are preoccupied with threats and preparations for a possible strike on Iran's nuclear sites, residents of Tehran, Esfahan, Shiraz and other Iranian cities are already deep into another war -- the war for their survival. Phone calls made in recent days by Yedioth Ahronoth to several Iranian citizens revealed a fascinating picture of the enemy state that hides behind the scary rhetoric of the leaders from Tehran.
 
While top Iranian leaders Ali Khamenei and
Mahmoud Short Round Ahmadinejad boast that Western sanctions merely make Iran stronger and issue statements claiming Iran's home front is resilient, the Iranians we spoke with have other news -- the situation in the country is terrible.
 
"You can see it well at markets and shops," says Razi, the owner of a textile store in Tehran. "People only buy what they really need...I have some friends who only buy the most defective, rotten goods at the market, at the end of the day, in order to save up a few more pennies."
 
'I love Israel'
Razi says he belongs to Iran's constantly shrinking middle class. He dresses up, speaks and thinks like a Westerner, yet to his great regret lives in Tehran. "I would run away if I could," he says. "But I have a big family and roots here, and I prefer to hope and believe that sometimes all of this will pass and we'll again be able to live like human beings."
 
In recent weeks, the local currency depreciated dramatically, the prices of goods skyrocketed, and inflation has spun out of control. Meanwhile,


...back at the shattered spaceship, Fffflirgoll the Arcturan slithered stealthily toward the control room, where the humans had barricaded themselves...


the government has minimized fuel subsidies and encourages residents to walk or use public transportation. "We're eating less meat, whose price went up significantly, and settle for staples. It's good for our health. Maybe the Americans want all of us to go on a diet," he quips, bitterly.
 
When Razi is told of the recent Israeli Facebook campaign under the "We Love Iran" banner, he laughs. "I would do a similar campaign. I love Israel," he says. "However,


alcohol has never solved anybody's problems. But then, neither has milk...


I have this slight concern that 10 minutes after my first post goes online, you'll find me hanging upside down from a city crane."
 
Stockpiling dollars
Khatem, a real estate professional, says that the Iranian government's propaganda isn't working. "They can keep talking about Big Satan and Little Satan, yet aside from the religious fanatics, everyone looks up to the West. We want to be like in America, but wake up into a nightmare every morning."
 
"All my relatives are dreaming of running away from here, but stay because of the force of habit," he says. "The government is corrupt. Everyone knows that. They have no economic problems whatsoever. They keep their money stashed somewhere and know they will always have somewhere to flee to. They are also protected in case of war; they have well-built, durable bomb shelters, unlike the civilians who will eventually be hurt."

Khatem says that many Western friends and businesspeople he was in touch with severed their ties with him recently, partly because of the sanctions that prevent them from doing business with Iran. "Up until now it was difficult but possible. Yet now, with the new sanctions in place, it appears we're heading into an impossible and much more difficult period."
 
To be on the safe side, Khatem has started to stockpile dollars. Not in the bank, but rather, under his floor tiles. "If, or more accurately, when the situation becomes harder and they nationalize our money from the bank, I'll take out my dollars, board a plane and seek political asylum in Canada.
 
'People are scared'
Iranians believe that anti-government protests will renew in full force after Syria's Bashir al-Assad will be toppled. "Once Assad falls, the ground here will start to shake here as well," says Razi.
 
"It will give youngsters plenty of incentive and vigor to hit the streets. At this time there are snitches everywhere and taking part in any political activity is strictly forbidden," he says.
 
Maria, a 23-year-old student from Shiraz, says she took part in previous protests with relatives. One of them never came back, she says. "Talking is no good; it's better to shut up," she says, while describing the grim reality around her. "People are stockpiling food. They are scared. Everyone knows something bad is about to happen."
 
'Sanctions are working'
The 40-year-old Amir lives with his family in Esfahan, not far from one of Iran's uranium enrichment sites. He realizes that in case of an Israeli strike on the facility, his home may be mistakenly hit by a missile. Still, the shortage of food bothers him more. "I don't believe that there will be a bombing...but on the other hand, I'm already feeling the shortage of money and food," he says.
 
"Under the current state of affairs, the government can't perform financial transactions. This is serious trouble," he says. "My wife told me that soon we shall run out of medications as well. We can't go on like this for long. There are two options: Either the regime renounces the nuke project, or else we'll have a big war."
 
Amir says that Iran is much more similar to Israel than we may think. Many Iranians aspire to be like Americans, and view Jews as true potential partners. "The problem starts and ends at the top, with our leaders," he says. "I can tell you with certainty, as one who hates the regime and wants it to fall, that the sanctions most certainly work."
Posted by: trailing wife || 03/23/2012 00:00 || Comments || Link || E-Mail|| [267 views] Top|| File under:
Who's in the News
53
[untagged]
4
Govt of Syria
3
al-Shabaab
3
al-Qaeda
3
Govt of Pakistan
2
Arab Spring
1
al-Qaeda in Arabia
1
Pirates
1
Govt of Iraq
1
Sipah-e-Sahaba Pakistan
Bookmark
E-Mail Me
The Classics
The O Club
Rantburg Store
Comments Spam
The Bloids
The Never-ending Story
Thugburg
RSS Links
Gulf War I
The Way We Were
Bio
Merry-Go-Blog
Hair Through the Ages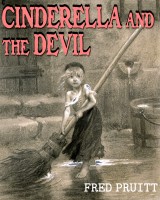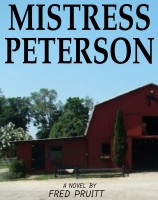 On Sale now!


A multi-volume chronology and reference guide set detailing three years of the Mexican Drug War between 2010 and 2012.

Rantburg.com and borderlandbeat.com correspondent and author Chris Covert presents his first non-fiction work detailing the drug and gang related violence in Mexico.

Chris gives us Mexican press dispatches of drug and gang war violence over three years, presented in a multi volume set intended to chronicle the death, violence and mayhem which has dominated Mexico for six years.
Click here for more information


Meet the Mods
In no particular order...


Steve White
Seafarious
Pappy
lotp
Scooter McGruder
john frum
tu3031
badanov
sherry
ryuge
GolfBravoUSMC
Bright Pebbles
trailing wife
Gloria
Fred
Besoeker
Glenmore
Frank G
3dc
Skidmark
Alaska Paul



Better than the average link...



Rantburg was assembled from recycled algorithms in the United States of America. No trees were destroyed in the production of this weblog. We did hurt some, though. Sorry.
54.198.158.24