Afghanistan
Cash flight from Afghanistan
Since 2001 donors have provided more than $52bn to Afghanistan. Barack Obama, the US president, has requested $12.8bn for the 2012 financial year alone, to equip and train Afghan forces.

Then there is declared money – about $4.6bn – which passed through Kabul's airport in suitcases last year, mostly to Dubai. The real figure could be much higher as Afghanistan has been the centre of a $68bn global opiate trade.

Afghanistan's central bank has now capped money leaving the country at $20,000, anything higher requires a bank transfer.
Posted by: Pappy || 04/02/2012 00:00 || Comments || Link || E-Mail|| [343 views] Top|| File under:
Africa North
Tunisian official: No normalization with Israel due to Zionism
The more things change...

"Tunisia can not normalize relations with Israel," Rached Ghannouchi, the leader of the Islamist movement that won the October 23 elections said on Sunday.
 
According to the official news agency TAP, "The president said the problem is with Zionism and not Judaism," said Mr. Ghannouchi at a ceremony marking Land Day.
Posted by: trailing wife || 04/02/2012 00:04 || Comments || Link || E-Mail|| [274 views] Top|| File under:
Egypt Refuses To Rent Building To Israeli Embassy
The more things change...

According to London-based al-Sharq al-Awsat newspaper, Israel's embassy in Cairo has been operating without a permanent residence for the past seven months. Sources told al-Sharq that Israel's ambassador to Cairo has been working out of his hotel room.
 
An Egyptian security expert claimed Egypt is refusing to sell or rent out a building to Israel.
Posted by: trailing wife || 04/02/2012 00:04 || Comments || Link || E-Mail|| [279 views] Top|| File under:
US will hold Egypt politicians 'accountable': Clinton
You'll be the first, Hilde...

ISTANBUL - US will monitor actions by Egyptian politicians and hold them "accountable," US Secretary of State Hillary Clinton said on Sunday, after the Muslim Brotherhood entered Egypt's presidential fray.

"We're going to watch what the political actors in Egypt do. We're going to watch their commitment to the rights and the dignity of every Egyptian," Clinton told reporters in Istanbul following a meeting of the "Friends of Syria" group.

"We will watch what all the political actors do and hold them accountable for their actions," she added when asked about the Brotherhood changing plans and announcing a candidate for the May 23-24 presidential vote.

The Muslim Brotherhood's political arm, the Freedom and Justice Party, said on Saturday it would nominate Khairat al-Shater, a professor of engineering and business tycoon, to contest Egypt's first presidential election since a popular uprising ousted Hosni Mubarak last year.


Background maneuvering explained here.

"We want to see Egypt move forward in a democratic transition, and what that means is you do not and cannot discriminate against religious minorities, women, political opponents," said Clinton, who did not mention the Brotherhood by name.

"There has to be a process starting in an election that lays down certain principles that will be followed by whoever wins the election. That is what we hope for the Egyptian people."


Not that we can do anything about it...

She added that she "really" hoped the Egyptian people got what they staged their uprising for, "which is the kind of open, inclusive, pluralistic democracy that really respects the rights and dignity of every single Egyptian."


Or they could elect an Islamicist party that will enshrine the holy book as the basis of all law. We all know how that's going to end...
Posted by: Steve White || 04/02/2012 00:00 || Comments || Link || E-Mail|| [315 views] Top|| File under:
Bangladesh
'Shootout' victim's father sues OC
Father of a man killed in a "shootout" with police last month filed a murder case on Sunday against 11 persons including the officer-in-charge of Shah Ali Police Station in the city.

Metropolitan Magistrate Mohammad Moniruzzaman, after a brief hearing, ordered a judicial inquiry in the incident. The magistrate earlier recorded the statement of the complainant, Md Dadon Miah, took into cognizance the charges against the accused.

The accused are OC Anisur Rahman, Sub-Inspector Md Zahid, assistant sub-inspectors – Moshiur Rahman and Mozammel Hossain, and Jhut (garment by-products) traders – Nantu, Ayub Ali, Kuddus, Sentu, Bulu alias Ripon, Shamim and Sakir.

Police had earlier claimed that the 26-year-old Md Masud was killed in a "shootout" with the law enforcers on March 25.


I think we missed that one...

In his complaint, Dadon Miah alleged that Jhut traders –Nantu and six others – had a feud with his two sons – Masud and Asad for a long time over jhut business. As a result, the seven goons paid Tk 5 lakh to the OC to kill his son, adding that his son was a helper of ETC Paribahan Ltd, not an extortionist, he said.


Oh no, his boy was an honest jhut trader...

The complainant said on the night of the incident police called out of his son from their residence and took him to a place in the city's Mirpur Zoo area.


Could have been worse, he could have been shot in a banana grove...

Later police killed Masud and then made a drama of ''shootout'' saying he was killed during an exchange of bullets between the law enforcers and assailants, Dadon Miah alleged.


That's about how it's done, folks. Will the courts in B-desh catch on or do they enjoy the decreased workload courtesy of the RAB?
Posted by: Steve White || 04/02/2012 00:00 || Comments || Link || E-Mail|| [277 views] Top|| File under:
Britain
New Powers to record every phone call and email 'echoes China'
The Coalition is to revive plans first raised then shelved by the last Labour Government to track the activities of every Briton who uses a phone or the internet.

Proposed new powers, to be unveiled in the Queen's Speech, will see a huge expansion in the amount of data communication providers are required to keep for at least a year.

It will allow the police and intelligence officers to monitor who someone is in contact with or websites they visit, although the content of such communications will not be accessed.

Civil liberty campaigners last night said the proposals were an "unprecedented" expansion of state intrusion more akin to China or Iran.

Labour faced fierce opposition in 2006 when it proposed creating a national database to store such information and later dropped all notion of the scheme just before the last general election.

But the new Government has revived the plans and while there will be no database, providers will be required to record all activities of their customers so they can be accessed if needed.

It comes even though the Coalition Agreement promised to "end the storage of internet and email records without good reason".

Ministers will argue it is essential to help combat terrorism and serious crime such as paedophile networks.

It raises the prospects of police or security agencies being able to monitor communications in real time on people they are investigating as well as trawling back through previous contacts.
Posted by: lotp || 04/02/2012 00:00 || Comments || Link || E-Mail|| [283 views] Top|| File under:
Pudgy elected as party delegate
SEOUL -- After a series of party meetings countrywide, North Korea has elected new leader Suet Face Kim Jong-un as a delegate to this month's ruling party conference,


A mere delegate? Someone's entire address book will end up in the camps for this.

It's a formality. He has to be a delegate so that he can be at the Supreme Assembly of the Worker's Party so that they can honor him, etc.

the North's state media said Sunday, in a move seen by outside analysts as another effort to consolidate Kim's grip on power.

The North's ruling Workers' Party of Korea (WPK) plans to hold a special session on April 13 and is expected to appoint the portly young Kim, believed to be in his late 20s, to the post of general secretary of the party. The same post was held by his late father Kim Jong-il.

The fat boy young leader became supreme commander of the North's 1.1 million-strong military shortly after his father's death in December, as he progressively takes more control of the dynastic communist country.

Announcing Kim as a WPK delegate, representatives "praised him as the great statesman who is wisely leading the revolution and construction as a whole with his tested leadership," according to an English-language report by the Korean Central News Agency. Ahead of the upcoming special session, the party meetings represented "the unanimous will and desire of all the party members and other people," the report continued.
Posted by: Steve White || 04/02/2012 00:00 || Comments || Link || E-Mail|| [570 views] Top|| File under:
Europe
Norway's VITA halts sales of Ahava products
Major Norwegian retailer suspends sale of Israeli cosmetic company products in 160 stores over their 'originating from settlements in occupied territories'

In response to VITA's boycott on the Israeli beauty company, a group of pro-Israel Norwegians created a Facebook page calling on the public to boycott VITA's 160 stores in Norway. 

It appears that the recent ban of Ahava cosmetic products is not based on the publics' preference but is derived from some political agenda: One VITA's major shareholders is Norgesgruppen, which is also one of the largest importers of goods in Norway.
 

Posted by: trailing wife || 04/02/2012 00:04 || Comments || Link || E-Mail|| [278 views] Top|| File under:
80 anti-anti-Jihadis arrested in Denmark
Aarhuis - More than 80 people were

tossed in the calaboose

on Saturday as protesters hurling rocks and bottles tried to interrupt an anti-Islamic demonstration by far-right groups from across northern Europe, Danish police said.

There were numerous brief scuffles throughout the day as police tried to separate some 2,500 counter-demonstrators from a few hundred people attending the anti-Islamic rally in Aarhus, Denmark's second-largest city. One police officer received minor injuries after being hit by a bottle, police spokesperson Georg Husted said.

Police said about 200 to 300 people from Denmark,

Britannia

, Germany, Sweden and Poland took part in what was billed as a "European counter-jihad meeting" to protest what they called the Islamisation of Europe. They were met by a 10-times larger counter-demonstration by left-wing groups under the banner "Aarhus for Diversity."

The anti-Islamic rally started with a moment of silence for the seven people killed by an al-Qaeda-inspired gunman in

La Belle France

.

Among the speakers was Tommy Robinson, the head of the English Defence League, a far-right group that has staged rowdy protests in

Britannia

, and has inspired smaller offshoots in a number of European countries.

Both demonstrations were peaceful until a group of black-clad, mask-wearing youth from the counter-demonstration tried to break through police lines, but officers in riot gear held them back.

After the rally finished, protesters hurled rocks and bottles at a bus carrying the far-right sympathisers as police vans escorted it out of the city centre.

The defence leagues and other counter-jihadist groups that have sprung up in Europe in recent years distance themselves from neo-Nazis and say they don't accept racism or anti-Semitism. Opponents say they are just a new manifestation of xenophobia in Europe, targeting

Mohammedan

s instead of Jews.

Anders Behring Breivik, the Norwegian gunman who confessed to slaughtering 77 people last July, cited the English Defence League and other counter-jihadist groups in the anti-

Mohammedan

manifesto he released before the killing spree. Those groups have condemned his actions and dismissed him as a lunatic.

Mari Linolkken travelled from Norway to join the counter-demonstration in Aarhus, 200km northwest of Copenhagen, saying she felt compelled to stand up against the far-right movement after what her own country had gone through with Breivik's attacks.

"The English Defence League, Danish Defence League, the Stop Islamisation of Europe - we have experienced what their ideology means in practice," she said.
Posted by: trailing wife || 04/02/2012 00:00 || Comments || Link || E-Mail|| [287 views] Top|| File under:
200 protesters held outside NATO headquarters
BRUSSELS: Police have detained about 200 protesters who tried to break into NATO headquarters to demand nuclear disarmament and the withdrawal of all the alliance's forces in Afghanistan.

In a pre-announced action, the protesters of 'NATO GAME OVER' stormed the fenced-off area around the headquarters in Brussels, but none got into the compound itself. Belgian police chased the protesters around the fields and lined them up in large groups before they were taken away. The action came ahead of next month's NATO summit in Chicago.

Since May Day is about the same time, the cost of airfare to Chicago being too high and the Chicago cops a bit less understanding.
Posted by: Steve White || 04/02/2012 00:00 || Comments || Link || E-Mail|| [565 views] Top|| File under:
India-Pakistan
Bin Laden's widows get 45 days for being illegal aliens
A Pakistani court has charged Osama bin Laden's three widows and two daughters with illegally staying in the country and sentenced them to 45 days in jail, according to their lawyers. In reality, that means 14 days in prison because they have already been in detention since March 3. The lawyers said that Bin Laden's family members will eventually be deported to their home countries.

Aamir Khalil, one of the lawyers, said "They (bin Laden's relatives) were sentenced to 45 days imprisonment and fined 10,000 rupees ($110) each. The money was paid on the spot. The Secretary of the Interior has been instructed to make arrangements for their deportation after that."

Some experts had said that Pakistan may have wanted a lengthy prison sentence for the family to prevent them from discussing details about their time in Pakistan.
Posted by: ryuge || 04/02/2012 06:51 || Comments || Link || E-Mail|| [328 views] Top|| File under:
KP govt orders deportation of 929 Afghan families
PESHAWAR: The Khyber Pakhtunkhwa government on Sunday ordered to deport 929 non-Pashtun Afghan families whose members had been serving in the Afghan National Army.


Fair enough -- from the Pakistani perspective they are fighting for the other side.

The KP government sought details of non-Pashtun Afghan refugees from all over the province during its 66th cabinet session. The Provincial Home Ministry directed commissioners of all districts and police officials to take those non-Pashtun Afghan citizens who are working in the Afghan National Army into custody.

Three hundred and six head imams living in the province are also expected to be deported to Afghanistan.

According to details, 964 Pashtun Afghan citizens living in KP have purchased properties illegally, whereas 473 non-Pashtun Afghan relatives of several ministers and governors work illegally in the province. Most of them belong to northern Afghanistan and are presently living in posh areas of the province.
Posted by: Steve White || 04/02/2012 00:00 || Comments || Link || E-Mail|| [278 views] Top|| File under:
Rangers, police given free hand in Karachi
KARACHI: Federal and Sindh governments on Sunday decided to give a free hand to police and rangers to take indiscriminate action against those who were disturbing order in Karachi.


Just when you think life is about as exciting as it can be, life proves you wrong.

The decision was made at a meeting between Sindh Chief Minister Syed Qaim Ali Shah and Interior Minister Rehman Malik. According to a handout, Malik said that extortionists, land and weapon mafias were involved in disrupting peace in the city. He asked all political parties to remove their party flags and banners from the city "otherwise police will do so".

Malik said that political parties could hoist their flags only on their special occasions with a prior permission of the local administration.

He said a decision had been made to take action against criminal elements in political parties, adding that the FC, rangers and police would act against miscreants without any discrimination. He assured businessmen that law enforcement agencies would provide them complete protection.
Posted by: Steve White || 04/02/2012 00:00 || Comments || Link || E-Mail|| [266 views] Top|| File under:
Syria-Lebanon-Iran
Opposition Says Syrian Rebel Fighters To Get Salaries
Rebels fighting the government of Hereditary President-for-Life Bashir Pencilneck al-Assad


Oppressor of the Syrians and the Lebs...


in Syria will be paid salaries, the opposition Syrian National Council has announced.

Money will also be given to soldiers who defect from the government's army, the SNC added, after a "Friends of the Syrian people" summit in Turkey.

Conference delegates said wealthy Gulf Arab states would supply millions of dollars a month for the SNC fund.


The wealthy Gulf Arab states make an awful lot of promises. But nonetheless the Palestinian governments are going broke.

The meeting recognised the SNC as the "legitimate representative" of Syrians.

Damascus


...Capital of the last remaining Baathist regime in the world...


dubbed the gathering of some 70 Western and Arab foreign ministers in Istanbul as the "enemies of Syria", and key players remained absent, including Russia, China and Iran.
Posted by: trailing wife || 04/02/2012 00:04 || Comments || Link || E-Mail|| [290 views] Top|| File under:
Hague: Assad must obey peace plan or other countries will arm opposition
The Foreign Secretary said the "reality" was that some governments - although not Britain's - would supply weapons to Mr Assad's enemies if this "best hope" for peace failed.


"You'd better do as we say or our big brother is gonna get you! Okay, maybe his cousin. Or his cousin..."

The Foreign Secretary said the regime must now obey the Annan plan or face the consequences.

"What some countries are saying is 'if the Annan process does not work, we are going to have to look at arming the opposition'. At least, that's how I understand their position and that's what I think the reality is," said Mr Hague.

Britain is bound by a European Union arms embargo on Syria and will only supply non-lethal equipment, he added. But the Foreign Secretary noted that other countries have a different position.

"The Assad regime must engage properly with that process and implement the six-point plan because the calls by other countries – not by the UK – for arming the opposition will intensify if they don't do so," added Mr Hague.

The Annan plan, he said, represented the "best hope of a peaceful transition".

The regime, meanwhile, is suspected of endorsing the Annan plan merely as a ruse to buy time. Mr Hague made clear that he was alert to this danger, stressing that the peace plan "cannot be an indefinite process" and that Mr Annan should "provide timelines on what is going to happen over the coming days or weeks".

For Britain, America and France, a "plan B" in the event of the failure of the Annan mission would be to return to the Security Council and seek a UN resolution to escalate the pressure on Mr Assad. They would attempt to win over Russia and China by pointing to the collapse of the latest peace effort.
Posted by: Steve White || 04/02/2012 00:00 || Comments || Link || E-Mail|| [605 views] Top|| File under:
More political maneuvering over Syria
DAMASCUS/BEIRUT/ISTANBUL: Western and Arab nations stepped up pressure on President Bashar Assad yesterday, mistrusting his acceptance of a plan to end a year of bloodshed, but were not expected to arm rebels or fully recognize an opposition council.

Opening a "Friends of Syria" conference in Istanbul, Turkish Prime Minister Tayyip Erdogan told foreign ministers and other officials from some 70 countries that the "legitimate demands of the Syrian people must be met, right here, right now."

US Secretary of State Hillary Clinton


Whom no one confuses for William Seward...

urged members of Assad's government to halt operations targeting civilians, or face "serious consequences."

Participants at the conference on Syria in Istanbul say Gulf countries are creating a multimillion-dollar fund to pay salaries to members of the rebel Free Syrian Army and soldiers who defect from the regime and join opposition ranks.

Clinton said the United States was providing communications gear and other aid to Syria's civilian opposition, and denounced Assad for failing to follow through on his agreement to a peace plan proposed by UN-Arab League special Annan.

"Nearly a week has gone by, and we have to conclude that the regime is adding to its long list of broken promises," she said.

The United States and its Gulf Arab allies, suspecting Assad of playing for time, urged Annan on Saturday to set a timeline for "next steps" if no ceasefire materialized.

A Western diplomat said the "Friends of Syria" would declare support for Annan's mission, but stress it cannot be open-ended. The diplomat said their communiqué would promise additional measures to protect the Syrian people, and say the UN Security Council, where Russia and China have twice blocked resolutions on Syria, should play an important role in ending the conflict.

"The wording is constructively ambiguous," the diplomat said.

Syrian media derided the Istanbul meeting, which the Baath newspaper described as "a regional and international scramble to find ways of killing more Syrians and destroying their society and country, to reach the broad goal of weakening Syria."

Annan will brief the UN Security Council today on his efforts to calm a conflict in which Syrian security forces have killed more than 9,000 people, by a UN estimate, while rebels have killed 3,000 troops and police, according to Damascus. His six-point plan demands that Assad order his military to cease- fire, withdraw troops from cities and open daily windows for humanitarian aid, but does not require him to step down.

Gulf Arab countries within the "Friends of Syria" group have pushed for more support to be given to the FSA, formed to fight back after months of violent repression of unarmed protesters.

But Western countries fear strident opposition from Russia and China, which did not attend the Istanbul meeting, as well as the prospect of being sucked into an intractable conflict. They have slapped sanctions on Syria, but these have failed so far to soften the government's crackdown on its opponents.

Wary of military intervention and unsure of the credibility of the fractious opposition Syrian National Council (SNC), Western powers have yet to discover how to unseat Assad.

Clinton urged the Syrian opposition to translate its vision for a democratic post-Assad era into a "political action plan to win support among all of Syria's communities".

SNC leader Burhan Ghalioun pressed the "Friends of Syria" to strengthen the rebel army and open humanitarian aid corridors.

In a separate statement, the SNC requested communications and other non-lethal equipment for the FSA, and possibly arms.

"The provision of arms is not our preferred option. We know it carries high risks of escalation into civil war but we cannot stand back and watch our people being massacred," it said.

French Foreign Minister Alain Juppe said France shared Turkey's desire for the SNC to be recognized as "the legitimate representative body of the Syrian people", but acknowledged a lack of consensus among the "Friends."
Posted by: Steve White || 04/02/2012 00:00 || Comments || Link || E-Mail|| [308 views] Top|| File under:
Terror Networks
Osama was living some version of the 'Kardashians in Abbottabad'
Osama Bin Laden fathered four children while on the run in Pakistan in the nine years following the 9/11 terrorist attacks, according to his youngest wife while skipping from safe house to safe house among family.

'I can only begin to imagine that that looked like American reality TV,' Phil Mudd who helped lead the CIA's hunt for Bin Laden told ABC. 'That he was living in some version of the Kardashians in Abbottabad.'


At least Bruce Jenner is clever enough to have married only one of them.

During that time, the former Al Qaeda leader moved between five safe houses and at least two of the four children were born in a government hospital.
Posted by: Pappy || 04/02/2012 00:00 || Comments || Link || E-Mail|| [382 views] Top|| File under:
Who's in the News
54
[untagged]
Bookmark
E-Mail Me
The Classics
The O Club
Rantburg Store
Comments Spam
The Bloids
The Never-ending Story
Thugburg
RSS Links
Gulf War I
The Way We Were
Bio
Merry-Go-Blog
Hair Through the Ages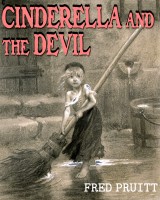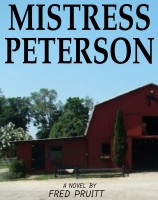 On Sale now!


A multi-volume chronology and reference guide set detailing three years of the Mexican Drug War between 2010 and 2012.

Rantburg.com and borderlandbeat.com correspondent and author Chris Covert presents his first non-fiction work detailing the drug and gang related violence in Mexico.

Chris gives us Mexican press dispatches of drug and gang war violence over three years, presented in a multi volume set intended to chronicle the death, violence and mayhem which has dominated Mexico for six years.
Click here for more information


Meet the Mods
In no particular order...


Steve White
Seafarious
Pappy
lotp
Scooter McGruder
john frum
tu3031
badanov
sherry
ryuge
GolfBravoUSMC
Bright Pebbles
trailing wife
Gloria
Fred
Besoeker
Glenmore
Frank G
3dc
Skidmark
Alaska Paul



Better than the average link...



Rantburg was assembled from recycled algorithms in the United States of America. No trees were destroyed in the production of this weblog. We did hurt some, though. Sorry.
54.162.165.158