Africa Horn
Speaker Urges South Sudanese to Prepare Defense in Case of War
[An Nahar] South Sudan's parliament speaker urged

politician

s Wednesday to mobilize the people to defend the fledgling nation in case of all-out attack by Sudan, as battle raged along their contested border.

"Khartoum might be meaning a real war... If you don't defend yourself you will be finished, so you should go and mobilize the people on (the) ground to be ready," Speaker James Wani Igga told parliament.

"It an ugly development at the border, we have to be vigilant to all the points as they are attacking us in all corners," Igga said, a deputy chairman of the South's ruling party.

"In the meantime wherever you are you are to defend yourself," he added, to loud applause by politicians in the national assembly.

Fierce fighting continued Wednesday as Sudanese warplanes bombed contested regions on the border with South Sudan, the second day of violence in the oil-rich region.

South Sudanese troops held positions in the disputed Heglig oil field, seized on Tuesday from Khartoum's troops.

In Khartoum, Sudan's parliament on Wednesday called a halt to African Union


...a union consisting of 53 African states, most run by dictators of one flavor or another. The only all-African state not in the AU is Morocco. Established in 2002, the AU is the successor to the Organisation of African Unity (OAU), which was even less successful...


-led negotiations with Juba over their protracted dispute over oil, border demarcation, contested areas and citizenship issues.

"Parliament decided to stop negotiations and withdraw the delegation immediately," state Radio Omdurman reported.

The

festivities

follow border fighting that erupted last month between the neighbors, the most serious unrest since Juba's independence last July, and which prompted international fears of a return to all-out war.

On Tuesday, an Agence

La Belle France

Presse correspondent on the South Sudanese frontline heard heavy artillery shelling and multiple Arclight airstrikes for around an hour, with one bomb dropped by aircraft landing less than a kilometer away.

Large South Sudanese troops movements were seen close to the frontier, with convoys heading up to the frontline near Heglig, an area Juba claims but which makes up a key part of Khartoum's oil production.

Posted by: Fred || 04/12/2012 00:00 || Comments || Link || E-Mail|| [302 views] Top|| File under: Govt of Sudan
AU 'Deeply Alarmed' by Growing Sudan-S.Sudan Unrest
[An Nahar] The African Union


...a union consisting of 53 African states, most run by dictators of one flavor or another. The only all-African state not in the AU is Morocco. Established in 2002, the AU is the successor to the Organisation of African Unity (OAU), which was even less successful...


said Wednesday it was "deeply alarmed" by worsening violence between Sudan and South Sudan and called for the withdrawal of Southern troops from the Heglig battle zone.

"The African Union expresses grave concern at the escalating armed conflict on the border between Sudan and South Sudan and calls upon both parties to exercise utmost restraint," it said in a statement.

"The African Union notes with alarm the occupation of Heglig by the armed forces of the Republic of South Sudan, and calls for their immediate and unconditional withdrawal," it added.

Southern troops seized the contested oil-producing Heglig border region from Khartoum's army on Tuesday amidst continuing heavy artillery bombardments and air strikes.

The pan-African body also urged the former civil war foes to remove any of their troops currently in their neighbor's territory, end air strikes and stop supporting proxy rebel forces.

The worst fighting since South Sudan won independence from Sudan in July broke out last month, prompting international concern at the risk of an all-out war.

Senior officials met in AU-led crisis talks last week in the Ethiopian capital, but failed to sign an agreement on security, while negotiations on oil, a key driver of the conflict, are stalled.

Sudan's parliament on Wednesday said they were pulling out of the talks, and both sides urged their citizens to take up defenses in case of full blown war.

Posted by: Fred || 04/12/2012 00:00 || Comments || Link || E-Mail|| [258 views] Top|| File under: Govt of Sudan
Africa North
Ahmed Ben Bella, Revolutionary Who Led Algeria After Independence, Dies at 93
In 1949, Mr. Ben Bella helped rob a post office in Oran, Algeria. Tracked down, he was sentenced to a long stint in the Blida prison. In 1952, with the aid of a file hidden in a loaf of bread, he broke out and went to Cairo, where he became one of the liberation movement's nine top leaders.

On Nov. 1, 1954, as the French celebrated All Saints' Day, the rebels struck, beginning a war of massacre and mutilation, summary executions and rape. Terrorists exploded bombs in busy nightclubs and shot down passers-by on crowded streets. French officers who had once fought the Nazis had Algerian prisoners tortured and shot.

Mr. Ben Bella spent most of the war outside Algeria, organizing clandestine arms shipments and coordinating political strategy. His life was in the shadows, but the French knew who he was.
Posted by: tipper || 04/12/2012 12:48 || Comments || Link || E-Mail|| [251 views] Top|| File under:
Egypt court rules Islamist's mother not US citizen
An Egyptian court ruled Wednesday that that the mother of a popular ultraconservative Islamist viewed as one of the strongest contenders for president is not a US citizen, likely clearing the way for him to run in May elections.
 
Abu Ismail is a 50-year-old lawyer-turned-preacher with a large following of enthusiastic supporters, particularly from the country's ultraconservative Salafi movement.
Posted by: trailing wife || 04/12/2012 00:00 || Comments || Link || E-Mail|| [276 views] Top|| File under:
Tunisia President Commemorates 2002 Synagogue Attack
[An Nahar] Tunisian President Moncef Marzouki commemorated the 10th anniversary of a deadly attack on an ancient synagogue Wednesday, a move welcomed by the Arab nation's tiny Jewish population.

On April 11, 2002 the Tunisian Nizar Nawar carried out an al-Qaeda-claimed

suicide kaboom

on the synagogue at Ghriba on the Mediterranean island of Djerba.

He drove a truck to what is considered the oldest Jewish site in Africa then detonated the vehicle, killing 21 people, including 14 German tourists.

Marzouki, after attending Wednesday's ceremony, met victims' families.

Jewish community member Elie Trabelsi said it was the first time a president had officially commemorated the attack.

"For us, it's a very strong and important message," Trabelsi said. "It's a remarkable gesture that brings back trust."

Tunisia's tiny Jewish minority has dwindled from 100,000 or so at the time of independence from

La Belle France

in 1956 to just 1,500 today.

The community is on edge following the chanting of antisemitic slogans at hardline Salafist

Moslem

rallies.

After the third such incident this year, Tunisian community representative Roger Bismuth filed a legal complaint. He said he was confident the slogan authors would be prosecuted.

Bismuth said Marzouki's appearance at the ceremony would help foreign visitors feel safe about visiting the synagogue, site of an annual pilgrimage for Jews across the region who go there to mark the Lag Baomer holiday.

The synagogue dates back 2,500 years and, legend has it, was built by fleeing Jews following the destruction of Solomon's Temple.

The 2002 attack caused a sharp drop in tourism to the island of Djerba.

Nawar's uncle was sent to 20 years in prison for complicity in the attack, and in

La Belle France

a German man who had converted to Islam was in 2009 sentenced to 18 years for complicity, and the attacker's brother sentenced to 12 years.

Posted by: Fred || 04/12/2012 00:00 || Comments || Link || E-Mail|| [273 views] Top|| File under: Arab Spring
Arabia
Military Commander receives new post smoothly in eastern Yemen
[Yemen Post] Newly-appointed commander of the Eastern Yemeni Military Region, Mohammed al-Jaefi, said the handover process of the command is going smoothly and as planned without any obstacles.

He pointed out on Wednesday that the committee tasked with the handover process continued its task today in the presence of the former commander and current deputy Chief of Staffs, Mohammed Ali Mohsen Al-Ahmar, who showed considerable cooperation.

In a statement to the state-owned 26 September newspaper, al-Jaefi said that the handover process, which is a part of implementing the Republican decrees issued by President Abdu Rabu Mansour Hadi late last week, will take three days according to the schedule.

Al-Jaefi considered the acceptance of the decrees by the former leadership is positive and civil, expressing his hope that other dismissed commanders respond in the same way Mohammed Ali Mohsen al-Ahmar did.

On Friday, Hadi issued republican decrees sacking high-ranking military commanders in his efforts to implement the second phase of the GCC-drawn power transfer deal, under which reshuffling the army, drafting a new constitution and holding a conclusive national dialogue are the main terms.

Among those dismissed were Mohammed Saleh Al-Ahmar, former President President-for-Life Ali Abdullah Saleh's


... Saleh initially took power as a strongman of North Yemen in 1977, when disco was in flower, but he didn't invite Donna Summer to the inauguration and Blondie couldn't make it...


half brother and the head of the Air Force, and Tariq Mohammed Abdullah Saleh, Saleh's nephew and the head of the Presidential Guard.

As of yet, Mohammed Saleh al-Ahmar, still refusing to hand over the command of the Air Force to the newly-appointed leadership, saying he will wait until their former ally and present main opponent Gen. Ali Mohsen al-Ahmar, the commander of the First Armored Division and the Northwest Military Region, is dismissed as well.

Further republican decrees whereby Ahmed Ali Abdullah Saleh, Yahyia Mohammed Abdullah Saleh, and Ali Mohsen al-Ahmar will be dismissed are expected to be issued in the coming few days.


Posted by: Fred || 04/12/2012 00:00 || Comments || Link || E-Mail|| [275 views] Top|| File under: Arab Spring
Bangladesh
Rights boss smells rat in Azad's fleeing
[Bangla Daily Star] War crimes suspect Abul Kalam Azad, widely known as Bachchu Razakar,

decamped

the country with the help of those who watched him, alleged the chairman of National Human Rights Commission (NHRC) yesterday.

"The persons under vigilance can flee the country only with your [law enforcers] assistance. It has been told that he

decamped

away. But he did not. Rather he was sent abroad with proper care," Prof Mizanur Rahman said at a seminar in the city.

"It is our apprehension that he could not cross the country's border without someone's help," said the NHRC chief while addressing the discussion on rights of Dalit communities at Cirdap auditorium.

On Monday, Rapid Action Battalion
(Rab) officials said Bachchu Rajakar slipped into India through Dinajpur border on April 2. He left Dhaka on March 30.

The prosecution of the International Crimes Tribunal-1 dealing with the war crimes committed during the Liberation War in 1971 sought an arrest warrant against Azad on March 25 following which Bachchu Razakar was under watch of the law enforcement personnel.

The tribunal issued the warrant on April 3.

Talking to

news hound

s after the seminar, the rights body chief said, "Since the members of our law enforcement agencies know all information in detail, it was expected that strict vigilance would be there. But, he

bravely ran away

dodging everyone!"

"How can a person escape when he remains under such vigilance?" Prof Mizanur wondered.

"It is possible only in Bangladesh. Here murders are taking place frequently, and later those are labelled as suicides," he said.

Regarding the home minister's remark that assistance of the Interpol would be sought to bring Bachchu Razakar back, the NHRC chief said, "Interpol can only locate a person, but it cannot send the absconding person back. It needs bilateral relations [with the corresponding country] to bring someone back from abroad."

About the NHRC's investigation over the killings of six alleged muggers in Narsingdi by Rab, Prof Mizanur said a full-commission meeting will be held on April 18 to decide on the matter.

Talking about the delay in investigation of the murder of journalist couple, he said, "We hope there has been positive progress [in the investigation]."

Posted by: Fred || 04/12/2012 00:00 || Comments || Link || E-Mail|| [251 views] Top|| File under: Jamaat-e-Islami
Caucasus/Russia/Central Asia
Russia Plans to Flatten Georgia if Israel Attacks Iran
TEHRAN (FNA)- Russia is building up forces in the Caucasus region, preparing to protect its interests in case Israel attacks Iran with the help of the United States, the western media said.

GenerationalDynamics.com said the Russian military believes that when the US goes to war with Iran, it may deploy forces in friendly Georgia and warships in the Caspian Sea with the possible help of Azerbaijan.

Hence, Russia is deploying guided anti-ship missiles on the Caspian shore in preparation, and is forming an offensive spearhead force, heavily armed with modern long-range weapons, it added.

In the case of an Iranian war, it's expected that the Russian spearhead will be ordered to strike south to prevent the presumed deployment of US bases in the region, to link up with the troops in Armenia, and take over the South Caucasus energy corridor along which Azeri, Turkmen and, other Caspian natural gas and oil may reach European markets, the website added.

By one swift military strike Russia may ensure control of all the Caucasus and the Caspian states, for the first time since the Soviet Union dissolved, it said.
Posted by: Chique Unock2033 || 04/12/2012 00:00 || Comments || Link || E-Mail|| [390 views] Top|| File under:
China-Japan-Koreas
China's internet users temporarily blocked from foreign websites
China's internet users have been cut off from accessing all foreign websites for around an hour in an unexplained incident that sparked speculation the country's censorship system was being tested or further tightened.


Perhaps in preparation for (or against) the coming coup...

The "great firewall" already blocks many sites hosted from other countries, but users in Beijing, Shanghai and other parts of China reported that they could not reach any foreign sites whatsoever on Thursday morning – although it was not clear whether the problems were universal.

Meanwhile, users abroad and in Hong Kong – which is part of China but not subject to Beijing's net censorship – said they were unable to reach any sites on the Chinese mainland.

Some believed it was purely a technical failure, with several suggesting that Wednesday's massive earthquakes had hit an undersea cable, disrupting services. In 2007, a tremor hit a major cable and dramatically slowed access to overseas sites for months.

Xu Chuanchao, an executive at Sohu, one of the country's biggest internet portals, wrote on his microblog: "This malfunction is caused by the failure of China's backbone network and is under renovation."

But one company, Data Centre for China Internet, posted: "Latest news: most foreign websites can't be accessed. Analysis: for commonly known reasons, a large number of foreign URLs are blocked. It is possible that the great firewall is undergoing some readjustment, mistakenly adding many foreign websites to the blocking list. The details are unclear."


This is what they'd say, of course, just before the coup...

While many people reported problems with their virtual private network (VPN), lesser known VPNs seemed to connect without any problems. The problem also emerged and cleared up relatively quickly.

"It's possible they were short of capacity and that's why some people got through, but given that obscure VPNs were working I find that hard to believe," said David Wolf of Wolf Group Asia, which advises internet and other companies. "My gut feeling is that it was a software upgrade. The fact it was updated in a couple of hours suggests someone woke up and realised."

China relies on cables running from three points, making it easy for access to be choked off intentionally or by accident.

"If you compare a map of the US or even the UK there are many, many more gateways," said Wolf.

Internet users' suspicions were increased by the fact that the problems came amid a crackdown on "internet rumors". Xinhua reported on Thursday that the authorities had removed more than 210,000 online posts and shut down 42 websites since March.

China's main internet providers said they were aware of the problems and were seeking an explanation. A spokesman at the ministry of industry and information technology said it was looking into the situation.
Posted by: Steve White || 04/12/2012 13:13 || Comments || Link || E-Mail|| [414 views] Top|| File under:
Europe
French Cabinet OKs new anti-terrorism measures
The conservative French government on Wednesday unveiled new counterterrorism measures to punish those who visit

hard boy

websites or travel to weapons-training camps abroad, in the wake of deadly shootings by an suspected Islamic

hard boy

in southern

La Belle France

last month.
 
The measures now go to Parliament, where it may face resistance from the Socialists, who say

La Belle France

's legal arsenal against terrorism is already strong enough and that the proposal is a campaign ploy to boost President Nicolas Sarkozy


...23rd and current President of the French Republic and ex officio Co-Prince of Andorra. Sarkozy is married to singer-songwriter Carla Bruni, who has a really nice birthday suit...


's chances at a second term.
Posted by: trailing wife || 04/12/2012 00:00 || Comments || Link || E-Mail|| [269 views] Top|| File under:
Dawa: 'A Koran in every home' project makes waves
Dawa first, jihad next. The targets must be given an opportunity to surrender before they are conquered.

A project by Salafist

Mohammedan

s to give away 25 million German-language Korans across the country -- by post and in town centres, has been slammed by a conservative politician calling it a disturbance of the religious peace.

"Wherever possible, this aggressive action must be stopped," Günter Krings, a top member of Angela Merkel
...current chancellor of Germany. She was educated in East Germany when is was still run by commies, but in 1989 got involved with the growing democracy movement when the Berlin Wall fell. Merkel is sometimes referred to by Germans as Mom...
's Christian Democratic Union parliamentary party, told Die Welt daily newspaper on Wednesday.

"Although there is in principle nothing against the distribution of religious texts," he said, Die Welt reported he added that the radical Salafists


...Salafists are ostentatiously devout Moslems who figure the ostentation of their piety gives them the right to tell others how to do it and to kill those who don't listen to them...


were disturbing the religious peace with their aggressive methods.

The newspaper said that German intelligence services rated the campaign's initiator Ibrahim Abou Nagie as a dangerous Salafist preacher.

His aim is to give away 25 million free German-language copies of the Koran to non-

Mohammedan

s -- his campaign is called "Read! In the name of your Lord who created you." Additional copies are also being distributed in Austria and Switzerland


...home of the Helvetians, famous for cheese, watches, yodeling, and William Tell...


The Cologne-based preacher says the aim is to try to save people from eternal hell.

The project is being funded by

Mohammedan

s who buy one Koran, which then funds the production of a second one to be given away and also by donations from wealthy people in Bahrain.

Die Welt said the first copies have already been given out -- and that Abu Nagie claims to have given away more than 300,000 German-language Korans across the country already. People are also invited to order a free copy to be delivered by post.

The Easter weekend was the spark for a new phase, the paper said, with what it termed a "frontal offensive against the non- and other-believers". Others might describe it as setting up stands in 35 town centres across the country and handing out free copies of the Koran.

The paper does admit that the version of the Koran is a moderate one -- a translation by Mohammed Ibn Ahmad Rassoul with comments from the German convert Frank von Bubenheim and has been rated by intelligence agencies as not problematic.

Yet the Berlin state office for the protection of the constitution said, "Salafistism is strongly radicalising and is promoted by its followers as supposedly the only true Islam."
Posted by: trailing wife || 04/12/2012 00:00 || Comments || Link || E-Mail|| [435 views] Top|| File under:
India-Pakistan
S. Arabia offers help to tide over energy crisis
[Dawn]

Soddy Arabia

looks askance at Pakistain's commitment to pursue energy cooperation with Iran and is nudging the government to reconsider its decision.

This was the essence of a message from the Saudi King conveyed by Saudi Deputy Foreign Minister Prince Abdul Aziz bin Abdullah bin Abdul Aziz in his meetings with Pak leaders on Tuesday, Arab diplomatic sources based in Islamabad said.

Riyadh is said to have offered an 'alternative package' to meet Islamabad's growing energy needs in an effort to persuade it to abandon the Iran gas pipeline and electricity/oil import deals.

The deputy foreign minister's visit closely follows a trip by Saudi Culture and Information Minister Dr Abdul Aziz bin Mohiuddin Al-Khoja last week, which coincided with Chief of Army Staff Gen Ashfaq Parvez Kayani's


... four star general, current Chief of Army Staff of the Mighty Pak Army. Kayani is the former Director General of ISI...


visit to

Soddy Arabia

.

The exchanges took place against the backdrop of an intensifying cold war between Tehran and Riyadh over Syria with smaller versions of the proxy being played out in Bahrain, Yemen and other parts of the region. The meetings are also taking place at a time when diplomatic efforts for dealing with the Syrian crisis have picked momentum.

Riyadh sees the situation in Syria as key to the future of the Middle East and has been spearheading efforts to isolate Syrian
Hereditary President-for-Life Bashir Pencilneck al-Assad.


Oppressor of the Syrians and the Lebs...


The statements issued by the Presidency, Prime Minister's Office and the Foreign Office all spoke about the cordial ties between the two countries and noted the discussions on "regional and international challenges".

Mr Aziz also had a one-to-one interaction with Prime Minister Gilani, besides the delegation meeting, during which, a prime ministerial aide said, a "special message" from the Saudi monarch was delivered.

A senior Foreign Ministry official confirmed that Iran and the situation in Syria were on the agenda of the talks.

"They have a position. We reiterated our desire for the issues relating to

Moslem

Ummah to be peacefully resolved through dialogue," he added.

President Zardari, in his meeting with Mr Aziz, also stressed the need for regional countries to find regional solutions to their problems.The Saudi delegation was informed that maintaining neighbourly relations with Iran did not mean endorsing its position or actions on other issues.

Mr Aziz was quoted in a Foreign Office statement as having said: "Pakistain and

Soddy Arabia

enjoyed commonality of views on regional and international challenges and the visit afforded him an opportunity to discuss these, and how to address them."



Soddy Arabia

is said to have offered a loan and oil facility to bail Pakistain out of its financial and energy crises.

A Pak official said the offer would be discussed at the Pak-Saudi joint ministerial meeting, which is being planned.

Referring to the ministerial meeting, Prime Minister Gilani told the Saudi minister that it was important for "working out mechanism to give impetus to trade compatible with the exemplary relations between Pakistain and

Soddy Arabia

.

Posted by: Fred || 04/12/2012 00:00 || Comments || Link || E-Mail|| [255 views] Top|| File under: Govt of Pakistan
PPP, Muttahida see 'third force' behind killings
[Dawn]
In the backdrop of recent

assassination

of many people in the city, local leaders of the Pakistain People's Party (PPP) and the Muttahida Qaumi Movement


...English: United National Movement, generally known as MQM, is the 3rd largest political party and the largest secular political party in Pakistain with particular strength in Sindh. From 1992 to 1999, the MQM was the target of the Pak Army's Operation Cleanup leaving thousands of urdu speaking civilians dead...


(MQM) on Tuesday held a meeting at the Governor's House on Tuesday and agreed to coordinate with each other and support stern action against elements involved in such killings.

Sindh Governor Dr Ishratul Ibad Khan, who presided over the meeting, told a

presser

that political forces agreed to ensure coordination between them and support action against

myrmidon

s, who would not lose a chance to create a law and order situation in the metropolis.

He said that the incidents of

assassination

s in which many PPP and MQM workers as well as other innocent people were

bumped off

in the city over the past few days was discussed at the meeting.

"PPP and MQM are two major coalition partners in Sindh and President
Asif Ali President Ten Percent Zardari


... sticky-fingered husband of the late Benazir Bhutto ...


and (MQM chief) Altaf Bhai have taken notice of the situation," he said, adding that the parties could play their role in curbing such incidents by coordinating with each other and ensuring unity at the grassroots level. Other parties would also be taken on board to ensure their cooperation in restoring peace to the city, he said.

The governor noted that there was 'exemplary harmony and unity' among all sects and ethnic communities in the city as they were not at odds with one another. "They all are shocked over the

assassination

s -- of Ahl-e-Tashee, doctors, lawyers, political activists and other people -- wherever they happened," he said.

In reply to a question, the governor said peace in Bloody Karachi


...formerly the capital of Pakistain, now merely its most important port and financial center. It may be the largest city in the world, with a population of 18 million, most of whom hate each other and many of whom are armed and dangerous...


was in the interest of all political forces, particularly the MQM, which had more stakes than others in the city. Similarly, he pointed out, being the majority party at the centre and in Sindh, the PPP also had its stakes in

Bloody Karachi

. He argued that peace in the city would ultimately benefit the Awami National Party (ANP), and said that those who were blaming the (Sindh) coalition parties for the law and order situation were actually the elements who benefited only from instability in the city. "Whenever killings take place, the

myrmidon

s try to blame it on coalition parties to create tension between them," he said.

Supporting the governor's contentions, PPP

Bloody Karachi

president Syed Faisal Raza Abidi said there was no clash of interests between the PPP and the MQM in the city. Rather, he said, a third force was butchering innocent people.

He said the PPP, MQM, ANP and Ahl-e-Tashee, Ahl-e-Sunnat and all other forces wanted peace and harmony to be maintained in the city. For the purpose, he added, the meeting decided to constitute a committee with the task of ensuring harmony among followers of all schools of thought and the file and ranks of all political forces. He said the committee would also expose those who were in

Bloody Karachi

and involved in creating instability in Gilgit-Baltistan.

The meeting, he said, had also decided to support moves to give the police and other security forces "a freehand to deal with enemies of humanity".

MQM coordination committee member Dr Sagheer Ahmad said that anti-people elements were bent upon disturbing the peace in

Bloody Karachi

and other parts of the province. He stressed the need for foiling their designs through the reconciliation process initiated by Asif Ali Zardari and Altaf Hussain. He expressed his party's resolve to help foil conspiracies aimed at sabotaging political activities in the city.

Posted by: Fred || 04/12/2012 00:00 || Comments || Link || E-Mail|| [262 views] Top|| File under: Govt of Pakistan
Aid response slow as IDPs swarm Jalozai
[Dawn] About 2,000 internally displaced families arriving from the violence-battered Khyber Agency
are being registered daily in Jalozai camp, while leading national and international humanitarian organizations are yet to respond to provide the much-needed food and non-food aid for them.

An official of Pakistain

Red Islamic Thingy

Society (Fata chapter) said that they had requested their national headquarters in Islamabad to send relief items for the affected population, but failed to elicit any response.

"We sent a request to the headquarters about a month ago for provision of non- food items for the needy persons," said the official.

PRCS director operations Mohammad Ateeb Siddiqui, when contacted, said that the government's bodies were on the ground and there was no need for the society to intervene in Jalozai.

Officials said that 39,114 displaced families (258,000 individuals) had been registered by Monday last who were forced to vacate their homes in the conflict zone, while thousands of vulnerable people are waiting for registration and relief.

UNHCR's spokesperson in

Beautiful Downtown Peshawar

, Taimur Khan, said that on average 2,000 families were issued registration cards daily to make them eligible for getting tents, non-food items and food. He said that the IDPs looking for food and shelter were still thronging the camp.

"The UN agency and its implementing partners have mobilised all resources to cope with the situation and are trying their best, but there is always room for improvement," Mr Khan said, adding that the world body would appreciate contribution from other humanitarian organizations in relief operations.

Like the PRCS, International Committee of the

Red Thingy

, which has mandate to take direct and immediate action in response to emergency situations, has kept itself aloof from the IDPs in Jalozai.

The committee spokesperson, Najmul Saqib, said that the ICRC was closely monitoring the situation in Jalozai and ready to start relief work, but it had been waiting for a green signal from the government.

The committee could join relief work if asked by the provincial government and its agencies formally, he said. However,


facts are stubborn; statistics are more pliable...


he added that the committee had neither requested the government nor had made up mind to start activities in Jalozai.

Jalozai camp is becoming overcrowded gradually. Fata Disaster Management Authority had initially intimated the UN agencies that an estimated 20,000 plus families were likely to be displaced from Bara tehsil of Khyber Agency after military operation.

However,


ars longa, vita brevis...


an official source said that over 60,000 families were expected to be uprooted from Bara.

"The Provincial Disaster Management Authority has been conveyed that mass exodus was still being feared," the official said.

Another registration point is being set up in or near Jalozai for enlisting off the camp IDPs.

Relief workers said that sizzling heat was around the corner and the camp's dwellers required additional shelter and facilities to protect them, particularly children, from tough weather conditions. Thousands of newly-registered IDPs in the camp are
without electricity.

Gulbat Khan, a member of the camp management committee in Jalozai, said that the IDPs were facing health and education problems. He said that the government had provided electricity in three phases of the camp which were established in 2009 and the remaining population had not been provided the facility.

Officials said that 30 per cent of the total population in the camp comprised children and 40 to 45 per cent were women. They said that the IDPs would require fans, water coolers and green sheds in tents to bear temperature, which remained above 40 degree centigrade in peak summer.

They said that the UN agency was trying to raise desired resources to install green sheds for the displaced people. The world body, they said, would seek financial assistance from the European Commission Humanitarian Aid and Civil Protection to buy additional shelters. The commission is sending its delegation to Jalozai next week to evaluate the humanitarian situation.

Posted by: Fred || 04/12/2012 00:00 || Comments || Link || E-Mail|| [250 views] Top|| File under: Govt of Pakistan
Fazl 'conditionally' agrees to attend PCNS meeting
[Dawn] After series of negotiations by the PPP-led government and President
Asif Ali President Ten Percent Zardari


... sticky-fingered husband of the late Benazir Bhutto ...


, Jamaat Ulema-e-Islam


...Assembly of Islamic Clergy, or JUI, is a Pak Deobandi (Hanafi) political party. There are two main branches, one led by Maulana Fazlur Rahman, and one led by Maulana Samiul Haq. Fazl is active in Pak politix and Sami spends more time running his madrassah. Both branches sponsor branches of the Taliban, though with plausible deniability...


-Fazl (JUI-F) chief Maulna Fazlur Rehman on Wednesday 'conditionally' agreed to attend meetings of the PCNS, DawnNews reported.

On condition of including recommendations of the JUI-F to the parliamentary committee's draft, the JUI-F chief has agreed to attend the meetings.

The president and Senator Raza Rabbani, in separate meetings asked the JUI-F chief to end the boycott of the Parliamentary Committee on National Security (PCNS), which is redrafting its recommendations on new terms of engagements with the US.

Fazlur Rehman, during the past few days, had been reiterating his party's position that any decision to restore NATO


...the North Atlantic Treaty Organization. Originally it was a mutual defense pact directed against an expansionist Soviet Union. In later years it evolved into a mechanism for picking the American pocket while criticizing the cut of the American pants...


supplies would be harmful to the national interests.

He also had some reservations over the domestic violence bill pending before the parliament.

Different government representatives including the president had been appealing to the JUI-F chief to review his decision of boycotting the PCNS meetings and the parliament's session over the domestic violence bill.

The JUI-F chief was of the view that the recommendations of the national security committee were already decided so there was no point for his party to be a part of it.

Speaking about parliament's session over the domestic violence bill earlier, Fazlur Rehman said that his party would not let the parliament become a 'hostage' of the NGO's.
Posted by: Fred || 04/12/2012 00:00 || Comments || Link || E-Mail|| [256 views] Top|| File under: Jamaat-e-Ulema Islami
Israel-Palestine-Jordan
Official: Jordan now has 95,000 Syrian refugees
A Jordanian interior ministry official says the country now has 95,000 Syrian refugees who

decamped

the conflict at home.
 
The official said Wednesday that previous estimates said about 80,000 Syrians had found shelter in Jordan, mostly along the border with Syria. The official spoke on condition of anonymity because he is not allowed to make statements to the media.
Posted by: trailing wife || 04/12/2012 00:00 || Comments || Link || E-Mail|| [263 views] Top|| File under:
Flytilla: immigration authority distributes list of people denied entry
Population, Immigration and Border Authority publicized a list of peoples denied entry to Israel, followed by a letter to aviation companies advising them not to allow activists to board flights to Israel.
 
According to estimates, 500-1,000 foreign activists will attempt to land in Israel next week, and to enter the Paleostinian Authority. Flytilla organizers claim the number of activists will be closer to 1,500.
Posted by: trailing wife || 04/12/2012 00:00 || Comments || Link || E-Mail|| [266 views] Top|| File under:
Lebanese targets fair game in war with Hezbollah
Defense officials: It was a mistake not to have made this clear during the Second

Leb

War in 2006.

Israel will attack Lebanese government targets during a future war with

Hezbullies

, senior defense officials said amid speculation that a war could erupt in the North following a future strike on Iran's nuclear facilities.

"It was a mistake not to attack Lebanese government targets during the [Second

Leb

] War in 2006," a senior defense official explained. "We will not be able to hold back from doing so in a future war."

After the outbreak of the 2006 war, the official said, the US asked Israel to refrain from bombing Lebanese government targets so as not to weaken the prime minister at the time, Fuad Siniora, who was aligned with the West.

Israel complied and restricted its bombings to

Hezbullies

targets.

"This will not be the same in the future, particularly now that

Hezbullies

and the government are effectively one and the same," the official said.

In general, the IDF has significantly boosted its "target bank" since the 2006 war. Today's bank is said to contain thousands of

Hezbullies

targets, compared to the approximately 200 that the IDF had on July 12, 2006, when

Hezbullies

kidnapped

reservists Eldad Regev and Ehud Goldwasser.



Hezbullies

is believed to have amassed over 50,000 rockets and missiles, and most of the weaponry is thought to be stored in some 100 villages throughout southern

Leb

.

The new thinking regarding bombing government institutions is part of a revised IDF strategy on how to damage

Hezbullies

and facilitate a faster end to a war than the 34 days it took in 2006. The guerrilla group, which embeds its military capabilities within civilian infrastructure, does not have a clear power base, which if destroyed could help end such a war.

Talk of the possible bombing of Lebanese government targets comes as Israel prepares for a possible war with

Hezbullies

that could result from either an Israeli strike against Iran's nuclear facilities or a preemptive strike to stop the transfer of sophisticated weaponry from Syria to

Leb

.

Western countries have prepared various contingency plans for such a scenario, including the possible bombing of a convoy if it were detected, as well as the possible insertion of commando forces to secure the chemical stockpile if and when Syrian
Hereditary President-for-Life Bashir Pencilneck al-Assad


Oppressor of the Syrians and the Lebs...


falls.
Posted by: trailing wife || 04/12/2012 00:00 || Comments || Link || E-Mail|| [257 views] Top|| File under: Hezbollah
Syria-Lebanon-Iran
More of Iran's Proactive Reactions
Iran to ban imports from 100 EU companies

Iran's official Press TV says the country plans to ban imports from 100 European companies as part of Tehran's pre-emptive retaliation against an EU embargo that is to go into effect in July.
 
The station reported Wednesday that Tehran took the measure to punish European countries for sanctions imposed by the bloc on Iran over its controversial nuclear program. It did not say which companies or countries would be singled out by the import ban.

Iran halts oil exports to Germany

Iran's official Press TV says the country has halted oil exports to Germany, a day after Tehran stopped crude exports to Spain and Greece.
 
The station says in a report Wednesday that Iran has cut the sale of crude to Germany as part of Tehran's pre-emptive retaliation over an EU embargo that is to go into effect in July.
Posted by: trailing wife || 04/12/2012 00:00 || Comments || Link || E-Mail|| [267 views] Top|| File under:
German Foreign Minister Presses Russia on Syria
[An Nahar] German Foreign Minister Guido Westerwelle Wednesday pressed Russia to distance itself from Syrian
Hereditary President-for-Life Bashir Pencilneck al-Assad


Leveler of Latakia...


's deadly crackdown on opposition rebels.

"Russia has to make clear that it does not want to have anything to do with these acts of violence and this repression," Westerwelle said on the sidelines of a two-day meeting with Group of Eight ministers in Washington.

He called on the G8 to send a "signal of unity and resolve" to Assad, deploring reports about ongoing violence in Syria, despite a Tuesday deadline for the regime to withdraw from protest hubs.

"Unfortunately, the violence continues. There is a clear responsibility for that which lies with the Assad regime," the German foreign minister said.

Posted by: Fred || 04/12/2012 00:00 || Comments || Link || E-Mail|| [262 views] Top|| File under: Govt of Syria
March 14 Source: Jumblat Most at Risk after Geagea
[An Nahar] Progressive Socialist Party leader Walid Wally Jumblat
...
Druze politician, head of the Progressive Socialist Party, who's been on every side in Leb at least four times. He'll sell you his friends for a dollar, but family comes higher because of shipping and handling...
could be the second on the list of potential targets against Lebanese politicians following the

liquidation

attempt on Lebanese Forces


A Christian political party founded by Bashir Gemayel, who was then bumped off when he was elected president of Leb...


chief
Samir Geagea


... Geagea was imprisoned by the Syrians and their puppets for 11 years in a dungeon in the third basement level of the Lebanese Ministry of Defense. He was released after the Cedar Revolution in 2005 ...


, a high-ranking March 14 source said Wednesday.

The source told al-Joumhouria daily that Jumblat is most at risk after Geagea following a decision to launch "a campaign of intimidation and physical elimination" against the politicians.

Such a campaign is aimed at guaranteeing a success for the Hizbullah-led March 8 sources in the 2013 parliamentary elections, the sources said without accusing any party of involvement in Geagea's murder attempt.

Current studies show that the March 14 forces will prevail in the polls, which led to the decision to eliminate certain personalities, they added.

Geagea

beat feet

sniper fire unharmed last Wednesday as he was walking in the garden of his fortified residence in Maarab.

The source hinted that the PSP chief brought himself back under the gaze of assassins after he began to criticize the Syrian regime over its violent crackdown on protestors since March last year.

But Jumblat is hoping that he stays away from the danger of

liquidation

s through keeping contact with Hizbullah and vowing not to force the collapse of the current parliamentary majority and Premier

Najib Miqati

's cabinet.

Posted by: Fred || 04/12/2012 00:00 || Comments || Link || E-Mail|| [255 views] Top|| File under: Govt of Syria
Syria Sticks to SANA Story on 'Terrorist Groups' in Shaaban Killing
[An Nahar] Syria has informed Lebanese authorities that it holds onto its announcement that "terrorist groups" were responsible for the killing of a Lebanese cameraman in the northern area of Wadi Khaled.

An Nahar daily said Wednesday that coordination between

Leb

and Syria was underway through the joint security and military committee.

But the Damascus


...Capital of the last overtly fascist regime in the world...


regime informed

Leb

that it holds onto its side of the story that was released by Syria's state-run news agency


...and if you can't believe the state-run news agency who can you believe?...


SANA.

SANA said Monday that al-Jadeed TV team came under fire as

Syrian border guards opened fire in retaliation to an attack by "terrorist groups."

"During the presence of the al-Jadeed team, a border checkpoint came under heavy fire from armed terrorist groups... and the border guards retaliated," SANA said quoting an unnamed media source.

The TV station's cameraman Ali Shaaban, 32, was killed while

news hound

Hussein Khreis and cameraman Abed Khayyat, who was lightly

maimed

in his arm, managed to escape after their car came under a volley of gunfire from the Syrian side of the border.

Posted by: Fred || 04/12/2012 00:00 || Comments || Link || E-Mail|| [248 views] Top|| File under: Govt of Syria
Berri: Lebanon Has Right to Acquire Oil through Resistance if Diplomacy Fails
[An Nahar] Speaker Nabih Knobby Berri


Speaker of the Lebanese parliament, a member of AMAL, a not very subtle Hizbullah sock puppet...


stressed on Wednesday that it is

Leb

's "sovereign right" to explore its oil wealth.

He stated before

news hound

s: "

Leb

has the right to acquire its oil wealth through the resistance should diplomacy fail."


"If we don't get our way we're gonna come out shooting!... Well, Hezbollah and Amal are. And then the rest of Leb will have to come..."


He noted however that "we have never resorted to the resistance until after all other options have been exhausted."

"I am personally overseeing diplomatic efforts, as is the Lebanese state, and I hope that they will result in the demarcation of the maritime border," he continued.

"The oil file should be the Lebanese people's primary concern," stressed the speaker.

In addition, Berri said that the demarcation of the maritime border should be just as important as the demarcation of the land border.

"There are promising amounts of offshore oil and some petroleum has even been discovered on land, but not in such large quantities," he revealed.

Israel, Cyprus, and

Leb

have discovered huge offshore natural gas deposits beneath the Mediterranean Sea separating them.

However,


a clean conscience makes a soft pillow...


the Israeli map conflicts with

Leb

's proposed maritime border. Beirut argues its map is in line with an armistice accord drawn up in 1949, an agreement which is not contested by Israel.

A prolonged debate emerged between

Leb

, Cyprus, Turkey, and Israel over the demarcation of maritime border for its Exclusive Economic Zone.

The disputed zone consists of about 854 square kilometers, and suspected energy reserves there could generate billions of dollars.

Posted by: Fred || 04/12/2012 00:00 || Comments || Link || E-Mail|| [330 views] Top|| File under:
March 14 Calls for Referring Bid on Geagea's Life to Judicial Council
[An Nahar] The March 14 forces on Wednesday called for referring the attempt on Lebanese Forces


A Christian political party founded by Bashir Gemayel, who was then bumped off when he was elected president of Leb...


leader
Samir Geagea


... Geagea was imprisoned by the Syrians and their puppets for 11 years in a dungeon in the third basement level of the Lebanese Ministry of Defense. He was released after the Cedar Revolution in 2005 ...


's life to the Judicial Council, noting that the government's "sudden" decision to "stop providing security agencies with telecom data" represents "collusion with the criminals."

"March 14 calls for referring the

liquidation

attempt against Dr. Samir Geagea to the Judicial Council, given that it was part of attempts to undermine security, civil peace and stability in the country and to target the scheme of building the Lebanese state," said a statement issued by the March 14 forces after a broad meeting held in Maarab in solidarity with Geagea.

"The conferees call on the government to immediately reverse its decision ... and to provide security agencies with telecom data, without any delay or obstructions, to enable them to perform their role in unveiling the criminals," said the statement.

"The March 14 forces reserve their right to take all the appropriate political, legal and popular steps should the government fail to meet this demand," the statement said.

The conferees stressed that the failed attack on Geagea was "an attack against the entire March 14 movement," stressing that they will "confront any attempt to incite civil strife or put

Leb

once again under the mercy of terrorism."

Posted by: Fred || 04/12/2012 00:00 || Comments || Link || E-Mail|| [269 views] Top|| File under: Govt of Syria
Terror Networks
The New Mastermind of Jihad
A recently freed Islamist thinker has long advocated small-scale, independent acts of anti-Western terror

Mohamed Merah, the 23-year-old Islamist gunman who hunted down three Jewish children and a rabbi after murdering three French paratroopers in Toulouse last month, didn't act alone. In his journey from the slums of Toulouse, to the local mosques, to the terrorist training camps in Afghanistan and Pakistan that he described to French police, to filming his murder of the terrified children in order to post video clips on the web, Mr. Merah was following a path marked out years earlier by the coldblooded jihadist theoretician Abu Musab al-Suri.


According to the baby naming sites, Musab is an uncommon name in Islamic communities. It is a masculine name of Arabic origin and is said to mean 'Undefeatable'. In Islamic belief Musab was the name of a 'Sahabah', a disciple of the prophet Mohammed. Perhaps that last is why al Zarqawi's full nom de guerre was Abu Musab al Zarqawi.

Once called "the most dangerous terrorist you've never heard of" by CNN, Mr. al-Suri, whose real name is Mustafa Setmariam Nasar, served in the days before 9/11 as the facilitator who took Western reporters to meet with Osama bin Laden in Afghanistan. Photographs of him from those trips show a well-built man with pale white skin, a red beard and blue eyes who--Afghan garb aside--would not look out of place in an Irish pub or a cafe in Brussels.

Mr. al-Suri's plans for a wave of "individual jihad" in the West are contained in "A Call to a Global Islamic Resistance," a 1,600-page book that he published on the Web in 2005, shortly before he was apprehended in Pakistan with a $5 million CIA bounty on his head. The manifesto combines strikingly clearheaded historical analysis with trenchant commentary on what he saw as two decades of strategic and operational failures by jihadists. The destruction of the World Trade Center was a short-term public-relations success for al Qaeda, Mr. al-Suri conceded, but American cruise missiles had made short work of the group's havens in Afghanistan, and Western special forces and intelligence agencies had decimated the ranks of its fighters and crippled the global jihadist movement.

What Mr. al-Suri learned from the Afghan debacle and from al Qaeda's subsequent defeat in Iraq was that jihadists were all but helpless in battle against modern Western armies. In place of old-fashioned hierarchical terror organizations, which had failed, he called for a global struggle in which shadowy motivators and facilitators would prompt jihadists to train and arm themselves in independent, self-generating terror cells that would target Western civilians. His goal: a relentless campaign of exemplary acts of violence under a single ideological banner, culminating in the use of weapons of mass destruction.


Read the whole thing. Also click on each name to see more articles on the gentleman in the Rantburg archives -- we've been following his exploits for quite some time. And for the really curious, Mr. al-Suri has a nice write-up in Wikipedia.



This article starring:
Abu Musab al-Suri
Mustafa Setmariam Nasar
Posted by: trailing wife || 04/12/2012 00:00 || Comments || Link || E-Mail|| [287 views] Top|| File under:
Who's in the News
30
[untagged]
8
Govt of Syria
6
Govt of Pakistan
6
Arab Spring
2
Govt of Sudan
2
al-Shabaab
2
al-Qaeda in Arabia
1
Jamaat-e-Islami
1
Jamaat-e-Ulema Islami
1
Hezbollah
1
Abu Sayyaf
Bookmark
E-Mail Me
The Classics
The O Club
Rantburg Store
Comments Spam
The Bloids
The Never-ending Story
Thugburg
RSS Links
Gulf War I
The Way We Were
Bio
Merry-Go-Blog
Hair Through the Ages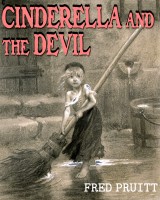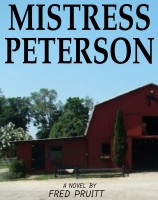 On Sale now!


A multi-volume chronology and reference guide set detailing three years of the Mexican Drug War between 2010 and 2012.

Rantburg.com and borderlandbeat.com correspondent and author Chris Covert presents his first non-fiction work detailing the drug and gang related violence in Mexico.

Chris gives us Mexican press dispatches of drug and gang war violence over three years, presented in a multi volume set intended to chronicle the death, violence and mayhem which has dominated Mexico for six years.
Click here for more information


Meet the Mods
In no particular order...


Steve White
Seafarious
Pappy
lotp
Scooter McGruder
john frum
tu3031
badanov
sherry
ryuge
GolfBravoUSMC
Bright Pebbles
trailing wife
Gloria
Fred
Besoeker
Glenmore
Frank G
3dc
Skidmark
Alaska Paul



Better than the average link...



Rantburg was assembled from recycled algorithms in the United States of America. No trees were destroyed in the production of this weblog. We did hurt some, though. Sorry.
54.81.197.24