Africa Horn
Obama worth 10 camels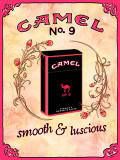 The United States offers millions for information leading to the capture of the world's most wanted terrorists.


If the government would drop that to $10,000 I feel they'd get more action because it's a number they can understand.


A Somali militant group has purportedly countered with an offer of camels for U.S. officials.


On second thought, maybe we should offer camels insted. For sure they'd understand that.


Al-Shabaab has placed a bounty of 10 camels for President Barack Obama and two camels for information on Secretary of State Hillary Clinton.


Isn't that a bit sexist? Besides, Hillary is way more valuable than The One.


An audio statement posted on jihadist websites purportedly from Al-Shabaab jeered news that the United States is offering millions of dollars for information on seven key members of al-Shabaab through its Rewards for Justice program.

The man on the audio claimed to be Fuad Mohamed Khalaf, considered by the State Department to be Al-Shabaab's leading fundraiser. The United States has offered $5 million for information of his whereabouts.


He's probably in Pakistain somewhere. Can I get my reward now?


"Whoever brings the mujahidin information about the whereabouts of infidel Obama and the lady of Bill Clinton, the woman named Hillary Clinton, I will give a reward," the man said.

A study by Galkayo University, which looked at the effects of drought on livestock, said the average cost of a camel in Somalia is $700.

CNN can not independently verify the authenticity of the audio recording, which was purportedly made by Khalaf during a speech to followers in the southern port city of Merca.


Who cares. The guy obviously has a future in stand-up comedy. Except terrorists, who aren't intelligent enough to figure out not to take him seriously.


The U.S. State Department's Rewards for Justice program is offering $7 million for information on the location of Ahmed Abdi Aw-Mohamed, the founder of the Islamist group in Somalia.


He's probably in Pakistain somewhere, too. Check around the big military bases and in the government guest house. When can I get my reward?


This year, he and al Qaeda's leader, Ayman al-Zawahiri, released a joint video formally announcing a merger between the terror groups.


Yeesh. You'd think someone from the committee negotiating the merger would get upset enough to leak something. Perhaps someone from Obean's administration ought to infiltrate the group.


In announcing the bounties on Mohamed and his key associates Thursday, the State Department called al-Shabaab "a threat to the stability of East Africa and to the national security interests of the United States."

The State Department said it is also offering up to $5 million each for information leading to the location of four of Aw-Mohamed's associates, including Khalaf. In addition, it is offering up to $3 million each for two of the terror group's other leaders.


I'm beginning to suspect that they just name someone they don't like as one of their leaders, then have one of their own "turn him in".
Posted by: gorb || 06/09/2012 16:11 || Comments || Link || E-Mail|| [183 views] Top||
Malawi cancels hosting AU summit over invitation of Sudan's al-Bashir
[Daily Nation (Kenya)] Malawi said on Friday it will not host the African Union


...a union consisting of 53 African states, most run by dictators of one flavor or another. The only all-African state not in the AU is Morocco. Established in 2002, the AU is the successor to the Organisation of African Unity (OAU), which was even less successful...


summit in July because the bloc insisted on inviting Sudan's President Omar al-Bashir

Head of the National Congress Party. He came to power in 1989 when he, as a brigadier in the Sudanese army, led a group of officers in a bloodless military coup that ousted the government of Prime Minister Sadiq al-Mahdi and eventually appointed himself president-for-life. He has fallen out with his Islamic mentor, Hasan al-Turabi, tried to impose shariah on the Christian and animist south, resulting in its secessesion, and attempted to Arabize Darfur by unleashing the barbaric Janjaweed on it. Sudan's potential prosperity has been pissed away in warfare that has left as many as 400,000 people dead and 2.5 million displaced. Omar has been indicted for genocide by the International Criminal Court but nothing is expected to come of it.
, wanted on international war crimes charges.

"After considering the interests of Malawians, I want to inform Malawians that the Cabinet met today and decided it was not interested to accept the conditions by the African Union, therefore Malawi is not hosting the summit," Vice President Khumbo Kachali said on state radio.

Kachali said the country had received a communication from the AU commission that as a host country Malawi was required to invite all presidents including Bashir.

"The commission said if Malawi was not willing to host al-Bashir, the venue should be shifted to another country," he said, adding that the summit would be hosted by Æthiopia.

Posted by: Fred || 06/09/2012 00:00 || Comments || Link || E-Mail|| [172 views] Top||
Sudan-S.Sudan Border Talks 'End Without Progress'
[An Nahar] Peace talks between Khartoum and Juba to set up a demilitarized buffer zone have ended with Sudan accusing South Sudan of seeking to create "10 disputed areas," state media reported on Friday.

The defense ministers of Sudan and South Sudan met this week in Addis Ababa to discuss border security, including a cessation of hostilities and the establishment of a demilitarized area along their common frontier.

But the African Union


...a union consisting of 53 African states, most run by dictators of one flavor or another. The only all-African state not in the AU is Morocco. Established in 2002, the AU is the successor to the Organisation of African Unity (OAU), which was even less successful...


-mediated talks ended on Thursday with the two sides unable to agree on the line from which the safe demilitarized border zone would be drawn, Abdelrahim Mohammed Hussein was quoted as saying by the official SUNA news agency.

"The map which South Sudan has adopted, and which it wants to be the basis of the demilitarized buffer zone, is considered hostile, and does not reflect the spirit of friendship or seek to achieve peace between the two sides."

"Instead (the South) wants to create 10 disputed areas between the two countries, like Abyei," Hussein said, referring to the contested border region where negotiations are currently deadlocked.

Posted by: Fred || 06/09/2012 00:00 || Comments || Link || E-Mail|| [150 views] Top||
Africa North
Mob attacks women at Egypt anti-sex assault rally
A mob of hundreds of men have assaulted women holding a march demanding an end to sexual harassment, with the attackers overwhelming the male guardians and groping and molesting several of the female marchers in Cairo's Tahrir Square.

From the ferocity of Friday's assault, some of the victims said it appeared to have been an organized attempt to drive women out of demonstrations and trample on the pro-democracy protest movement.

The attack follows smaller scale assaults on women this week in Tahrir, the epicenter of the uprising that forced Hosni Mubarak to step down last year. Thousands have been gathering in the square this week in protests over a variety of issues -- mainly over worries that presidential elections this month will secure the continued rule by elements of Mubarak's regime backed by the ruling military.

Earlier in the week, an Associated Press reporter witnessed around 200 men assault a woman who eventually fainted before men trying to help could reach her.

Friday's march was called to demand an end to sexual assaults. Around 50 women participated, surrounded by a larger group of male supporters who joined to hands to form a protective ring around them. The protesters carried posters saying, "The people want to cut the hand of the sexual harasser," and chanted, "The Egyptian girl says it loudly, harassment is barbaric."

After the marchers entered a crowded corner of the square, a group of men waded into the group of women, heckling them and groping them. The male supporters tried to fend them off, and it turned into a melee involving a mob of hundreds.
Posted by: tipper || 06/09/2012 03:18 || Comments || Link || E-Mail|| [167 views] Top||
Africa Subsaharan
Niger warns Al Qaeda merger in Africa
(Sh.M.Network)-- Jihadi fighters from Afghanistan and Pakistain are training Islamist groups in northernMali,Niger's President Mahamadou Issoufou warned Thursday, as world powers discussed military intervention.

"We have information on the presence of Afghans and Paks in northernMali... They are believed to be working as instructors," he told the

La Belle France

24 news channel.

"They are the ones who are training those who have been recruited across various west African countries," said Issoufou, whose country shares a long and porous desert border withMali.

Mali, once considered a beacon of democracy in western Africa, has plunged into chaos since the collapse of Moamer Qadaffy's regime in Libya last year scattered mercenaries and weapons across theSahel.

Tuareg rebels rekindled their decades-old struggle for independence in January and conquered the entire northern half of Mali virtually unopposed in March, after renegade soldiers who accused then-president Amadou Toumani Toure of failing to do enough to fight the rebellion toppled his regime.

The Tuareg rebels fought alongside a previously unknown Islamist group called Ansar Dine (Defenders of Faith), which is believed to be backed by Al Qaeda's North African branch.

Al Qaeda in the Islamic Maghreb (AQIM) has been active for years in northernMali, where it has launched attacks against government army positions, kidnapped foreigners and allegedly benefitted from drug running.



La Belle France

TF1 channel aired amateur footage shot in the fabled northern Malian town ofTimbuktuthat purportedly shows Abou Zeid, an Algerian considered one of the top AQIM leaders driving a pick-up truck.

Issoufou said the Islamist groups are part of a global network spanning much of Africa and reaching all the way to Afghanistan.

"I think all these organizations cooperate amongst themselves, whether the Shebab in Somalia, Boko Haram
... not to be confused with Procol Harum, Harum Scarum, possibly to be confused with Helter Skelter. The Nigerian version of al-Qaeda and the Taliban rolled together and flavored with a smigeon of distinctly Subsaharan ignorance and brutality...
in Nigeria, AQIM in Algeria and in the Sahel in general, all the way to Afghanistan," he said.

"Our concern is that the Sahel not becomes a new Afghanistan."

The comments came as US Secretary of State
Hillary Clinton
... sometimes described as For a good time at 3 a.m. call Hillary and at other times as Mrs. Bill, never as Another Al Haig ...
sounded the alarm Thursday over the continuing threat posed by Al Qaeda even in the wake of the killing of its

criminal mastermind

, the late Osama bin Laden


... who is no more...


"The core of Al-Qaeda that carried out the 9/11 attacks may be on the path to defeat, but the threat has spread, becoming more geographically diverse,"Clintonsaid in an opening address to the Global Counterterrorism Forum in Istanbul.

Government troops have no control overMali's north, a territory larger than

La Belle France

, heightening fears in the region and beyond that the landlocked country could become a new global haven for Al Qaeda.

Talks on a possible military intervention inMaliopened Thursday inAbidjanbetween officials from the United Nations


...a lucrative dumping ground for the relatives of dictators and party hacks...


, the African Union


...a union consisting of 53 African states, most run by dictators of one flavor or another. The only all-African state not in the AU is Morocco. Established in 2002, the AU is the successor to the Organisation of African Unity (OAU), which was even less successful...


and the Economic Community of West African States (ECOWAS).

Participants at the talks will discuss whether to ask the UN Security Council to authorise military action in Mali, said Ivory Coast Foreign Minister Daniel Kablan Duncan, whose country currently holds the rotating presidency of West African regional bloc ECOWAS.

Issoufou said he feared the hardline Islamist groups regrouping in northern Mali could spread to his country, which has also been hit by AQIM attacks in recent years.

"These groups in northern Mali are continuing to get their supply of weapons from southwestern Libya," he said.

He also said he could not rule out a military intervention in Mali, stressing however that it should be "a last resort."
Posted by: Fred || 06/09/2012 00:00 || Comments || Link || E-Mail|| [165 views] Top||
Arabia
Emirates readies oil detour to avoid Strait of Hormuz
By night, the lights of dozens of ships anchored off this eastern Emirati port create the mirage of a far-off city at sea. The crowded anchorage reflects Fujairah's rise as one of the world's busiest maritime refueling stations. Soon it will also become a vital new exit route for Arabian crude oil destined for world markets.

The United Arab Emirates is nearing completion of a pipeline through the mountainous sheikdom that will allow it to reroute the bulk of its oil exports around the Strait of Hormuz at the mouth of the Gulf, the path for a fifth of the world's oil supply.

Iran has repeatedly threatened to close the strategically sensitive waterway, which is patrolled by Iranian and US warships, in retaliation for ramped-up Western sanctions over Tehran's nuclear ambitions.

That threat has raised worries among Gulf countries that conflicts could block the route to market for their most lucrative resource. But only the UAE and Oman have coastlines on Indian Ocean side of the strait that would enable them to go around the chokepoint by land. Saudi Arabia also can avoid Hormuz by shipping its Gulf fields' oil production out of its Red Sea ports, but it would have to increase the capacity of those ports and of pipelines running across the breadth of the country to handle its total output.

With the Emirates' new pipeline, oil from fields deep in the Abu Dhabi desert would travel 236 miles (380 kms) overland and across the barren Hajar mountains to this fast-growing port on edge of the Indian Ocean.

At the moment, Emirati oil exports are loaded in the Gulf and must pass through Hormuz. Once it's running at full volume, the pipeline will let the UAE get two-thirds of its peak oil production to market even if the strait is shut. That's about 10 percent of the total 17 million barrels of oil a day that currently goes through Hormuz.
Posted by: tipper || 06/09/2012 03:24 || Comments || Link || E-Mail|| [165 views] Top||
Benomar Says no Guarantees for Officials Involved in Yemen Crimes
[Yemen Post] The UN envoy to Yemen Jamal Beomar has said there are no guarantees for those who committed crimes in the country, few days after the UN Security Council threatened to sanction the obstructers of power-transfer deal sponsored by the international community after the 2011 unrest.

In a show aired on a Dubai TV late on Thursday, Benomar held ex-leader, President-for-Life Ali Abdullah Saleh


... Saleh initially took power as a strongman of North Yemen in 1977, when disco was in flower, but he didn't invite Donna Summer to the inauguration and Blondie couldn't make it...


, responsible for the worsening situation in Yemen and urged the power-sharing government to issue the transitional justice law soon.

"It is regrettable to object to such law, at a time when Yemen is experiencing a 'model wide political and civil partnership' for the first time in its history," he said. "I regret that the ministers of the General People's Congress, whose head is Saleh, were behind the delay to issue the transitional justice law in Yemen".

On May 29, Benomar submitted his report on the situation in Yemen to the UN Security Council which hailed progress so far on the political reconciliation process, but warned of all attempts affecting the democratic transition.

The obstruction attempts have triggered the concerns of the countries sponsoring the deal, some of which have already started to take measures to sanction those behind such attempts.

Benomar said the democratic transition is facing big challenges in Yemen including the rebellion of some military officers against presidential decrees replacing them.

The officers included Tariq Saleh, a nephew of the ex-president, who has refused to give up his post as the commander of the third

elite republican guard

brigade.

Saleh, who signed the deal in November to relinquish power after 33 years in office in return for immunity from prosecution, has earlier demanded assign this brigade to guard him.

The demand was unwelcome.

The Security Council will send a strongly-worded letter to those obstructing the political transition in Yemen at a time when the GCC countries are discussing a decision over the issue, he said.

Benomar also urged all Yemenis to participate in a comprehensive dialogue expected in the few coming months according to the deal, saying dialogue remains the best solution to resolve all problems in the country.

He reiterated full support to Yemen's president Abdrabu Mansour Hadi as he hailed the battles killing and injuring hundreds of Al-Qaeda

Orcs and similar vermin

and clearing them from areas in the south.


Posted by: Fred || 06/09/2012 00:00 || Comments || Link || E-Mail|| [173 views] Top||
China-Japan-Koreas
N.Korea Misses 1st Loan Repayment Deadline
Deafening silence from North Korea greeted the first repayment date on Thursday for loans given by the Kim Dae-jung and Roh Moo-hyun administrations. The Export-Import Bank of Korea faxed a notice to North Korea's Foreign Trade Bank on behalf of the South Korean government on May 4 informing them of the date of maturity and amount, but Pyongyang ignored it.

North Korea was supposed to repay US$5.83 million including principal and interest by Thursday. The amount is the first tranche of maturing loans extended in 2000 of $88.36 million in the form of 200,000 tons of corn and 300,000 tons of rice. Between 2000 to 2007, the South gave the North 2.6 million tons of food worth $720 million. North Korea must repay $875.3 million by 2037 at an annual interest rate of 1 percent.

The South Korean government already included the $5.83 million the North was scheduled to repay in its budget for this year. "If North Korea does not respond by Friday, we will notify it again of the repayment date and take additional measures," a Unification Ministry official said.

But the chances are slim that the cash-strapped North will repay the debt amid chilly inter-Korean relations. North Korea has been hurling abuse and threats at South Korea since mid-April. The North's official KCNA news agency on Wednesday called President Lee Myung-bak a "rat" and compared him to Adolf Hitler.

The Kim and Roh administrations failed to make back-up plans in case the North fails to pay back what it owes except for a penalty clause in case of default boosting the interest to 2 percent.

In 2007 and 2008, South Korea also gave the North $80 million worth of raw materials to produce textiles, shoes and soap. At the time, North Korea repaid 3 percent of the loan with $2.4 million worth of zinc ingots. Repayments of the remaining $77.6 million become due after a five-year grace period, so North Korea must start repaying $8.6 million a year every year for 10 years starting in 2014.

Seoul also loaned Pyongyang W585.2 billion (US$1=W1,172) from the Inter-Korean Cooperation Fund so it could re-connect railways and roads with the South that were severed in the 1950-53 Korean War. And it provided W149.4 billion worth of equipment to the North. The North must repay that loan in 20 years with a 10-year grace period at an annual interest of 1 percent.

It also seems unlikely that South Korea will be able to recoup W1.37 trillion plus around W900 billion in interest it provided North Korea through an abortive project by the Korean Energy Development Organization to build a light-water reactor.

The loans amount to a total of around W3.5 trillion, which the South will probably have to write off.
Posted by: Steve White || 06/09/2012 00:00 || Comments || Link || E-Mail|| [196 views] Top||
Judge delays Fort Hood shooting hearing after defendant shows up in full beard
A military judge delayed a pretrial hearing Friday after Maj. Nidal Hasan, accused in the 2009 mass shooting at Fort Hood, appeared in a military courtroom sporting a full beard that his attorneys said he grew for religious reasons.

Col. Gregory Gross called the beard, which violated Army grooming regulations, a disruption to court proceedings and halted the hearing, Fort Hood officials said. Gross said a new hearing would be held soon - possibly next week - and that Hasan would have to watch proceedings outside the courtroom on closed-circuit television unless he complied with an order to "appear with proper military grooming standards," Fort Hood officials said.

Over the past two years, Hasan, who remains an active duty service member, has appeared in court clean-shaven and with closely cropped hair. Hasan appeared Friday with a full beard and longer hair.

Defense attorneys cited cases of other soldiers who were granted permission to grow their beards during a court-martial for religious reasons and indicated they would file an exception to the grooming policy based on religious accommodation, Fort Hood officials said. Hasan is Muslim.

Army Regulation 670-1-8 allows neatly trimmed mustaches, but prohibits beards, goatees and handlebar mustaches.


Posted by: tipper || 06/09/2012 03:15 || Comments || Link || E-Mail|| [165 views] Top||
India-Pakistan
Pakistan: War exacts its heavy price
Pakistan has paid a heavy price in its war on terror, its high commissioner Abdul Malik Abdullah has said, including enduring its first ever suicide bombings and the losses of billions of dollars to its economy.

However, the nation appeared to receive little international acknowledgement for its contributions, he said.

''We are talking about 43,000 Pakistani people who have lost their lives, and that's not including the number of those who have been maimed, crippled, incapacitated,'' he said. ''No other country - not even Afghanistan - has suffered as much.''


How much of the suffering has come from the hands of Paks?

Abdullah said the World Bank estimated that the impact on Pakistan's economy of the war to June 2010 was almost $US69 billion and was expected to rise to $US85 billion ($A86 billion) this month.

Abdullah's comments came just days before US defence secretary Leon Panetta made a public statement warning that the US was ''reaching the limits of our patience'' with Pakistan for failing to tackle its Taliban safe havens.

Panetta told reporters in Kabul that it was ''intolerable'' that fighters from the Haqqani Network faction could attack American troops in Afghanistan and then slip back across the border to safety.


If it's 'intolerable' why have we been tolerating it?
Posted by: tipper || 06/09/2012 15:09 || Comments || Link || E-Mail|| [163 views] Top||
Iraq
Sadr Says His Followers Not Fighting in Syria
[An Nahar] Iraqi

holy man
Moqtada Tater al-Sadr


... the Iranian catspaw holy man who was 22 years old in 2003 and was nearing 40 in 2010. He spends most of his time in Iran, safely out of the line of fire, where he's learning to be an ayatollah...


on Friday insisted that claims his supporters were involved in fighting in Syria were false, but said members of "splinter" groups could be involved in the violence.

"All these claims are lies," Sadr, a powerful Shiite

holy man

, said in a written response to a question from one of his followers over allegations that Sadrists are taking part in the violent suppression of the ongoing uprising against the Syrian regime.

He added that any purported video evidence of involvement of one of his loyalists are "fabricated and not real".

"They do not belong to me," Sadr said of fighters in Syria, adding that it was possible that members of "splinter" groups supported by external parties were involved the violence.

Sadr did not specify which splinter groups he was referring to, or give details on which external parties may be supporting them.

The

holy man

promised to punish any of his supporters who were proved to be involved in the Syrian unrest.

Posted by: Fred || 06/09/2012 00:00 || Comments || Link || E-Mail|| [163 views] Top||
Israel-Palestine-Jordan
'Fatah has secret bank account in Jordan'
Yasser Arafat's former financial lover advisor, Mohammed Rashid, revealed over the weekend that Fatah has a secret bank account in Jordan with $39 million.

Rashid said that the original sum was $44 million, but dropped after the Fatah leadership spent $5 million on the faction's sixth annual conference.

Rashid, who was Arafat's "moneyman" for many years, said he had all the necessary documents to prove the existence of the bank account. He said that only PA President Mahmoud Abbas and two of his associates were authorized to deal with the secret account.

"According to my documents, $13 million was stolen from came for the US, while the remaining sum came from friendly Arab countries," Rashid said. He challenged Abbas to deny the existence of the account, saying he would then reveal the identity of the two associates and the name of the bank and the Arab countries that deposited the money.

Rashid pointed out that Abbas had long been denying the existence of such a bank account for Fatah.

This article starring:
Mohammed Rashid
Posted by: tipper || 06/09/2012 15:21 || Comments || Link || E-Mail|| [176 views] Top||
Paleos may accept non-member state status at UN
The Palestinians, who saw their full United Nations membership bid rejected by the Security Council, may accept non-member state status, Palestinian president Mahmud Abbas said Friday.


Apparently there is no status for 'laughing stock'...

He told reporters during a Paris visit that if Israel did not resume peace negotiations, "we will of course go to the (UN) General Assembly to obtain non-member status, as was the case for Switzerland and the Vatican".

The Palestinians applied for full membership of the UN last September but application hit deadlock at the Security Council where the United States threatened to veto any recommendation in support of the Palestinian bid. The United States and Israel argue that only direct Palestinian-Israeli talks can produce a definitive peace accord.

French President Francois Hollande, who met Abbas during his Paris visit, said on Friday that "we must do everything to facilitate the recognition of a Palestinian state via a negotiated process".


Since as a Socialist he'll do whatever he can to muck things up...

Direct talks between the Israelis and Palestinians on a peace deal remain in deep freeze after grinding to a halt in late 2010 over the issue of Jewish settlement construction.
Posted by: Steve White || 06/09/2012 00:00 || Comments || Link || E-Mail|| [164 views] Top||
Syria-Lebanon-Iran
Iran needs additional 2m. tons wheat
Iran needs to buy some 2 million tons of milling wheat in the next few months after having already imported 3 million so far this year, a member of the French grain exporters' lobby said, as the country dodges sanctions to shop for wheat at a frantic pace.


Hope pigs in China are hungry
Posted by: g(r)omgoru || 06/09/2012 01:13 || Comments || Link || E-Mail|| [174 views] Top||
UN frets over 'sitting duck' monitors
NEW YORK -- The United Nations is increasingly worried about the unarmed observers it has sent into Syria to monitor the situation in the country. The UN Supervision Mission in Syria (UNSMIS) is caught between troops accused of firing at its patrols and increasingly bitter Syrians who cannot understand why it has not halted the bloodshed, officials said.

Susan Rice, US ambassador to the United Nations, likened the monitors to "300 sitting ducks in a shooting gallery, one IED from a disaster", at a recent UN Security Council meeting.


You can either defend your monitors or pull them out. Leaving them sit there as targets is dishonorable...

An Iraq-style Improvised Explosive Device, or roadside bomb, exploded in front of a convoy of UN ceasefire monitors last month, without wounding anyone. On Thursday, shots were fired at another UN patrol as it tried to get to a village near Homs where a fresh massacre reportedly left dozens dead. No monitors were wounded.

The Security Council has ordered a review of the mission to be ready before its 90 day mandate ends on July 20. According to diplomats and UN officials, options being studied range from sending more observers with armed protection to a complete withdrawal if UNSMIS suffers casualties. All stressed that no decision has yet been taken.
Posted by: Steve White || 06/09/2012 00:00 || Comments || Link || E-Mail|| [194 views] Top||
Germany 'Horrified' by al-Kubeir Massacre, Urges Russia to Act on Syria
[An Nahar] Germany said Friday it was "horrified" by the latest Syrian massacre and urged Russia to throw its support behind a tougher condemnation of Damascus


...Capital of the last remaining Baathist regime in the world...


by the United Nations


...an idea whose time has gone...


Security Council.

Government

front man

Steffen Seibert said at a regular briefing that Syrian
Hereditary President-for-Life Bashir Pencilneck al-Assad


Supressor of the Damascenes...


had lost all "legitimacy" and that a political solution was "unthinkable."

"Two weeks after the massacre in Houla, it appears a similar massacre in the town of al-Kubeir near Hama was committed," Seibert said, adding that dozens of civilians had been "savagely killed."

"The position taken by the U.N. Security Council will be decisive for further developments and Russia, as Chancellor (Angela) Merkel stressed last week during the visit of President Vladimir Putin

...Second President of the Russian Federation and the first to remain sober. Because of constitutionally mandated term limits he is the current Prime Minister of Russia. His sock puppet, Dmitry Medvedev, was installed in the 2008 presidential elections. Putin is credited with bringing political stability and re-establishing something like the rule of law. During his eight years in office Russia's economy bounced back from crisis, seeing GDP increase, poverty decrease and average monthly salaries increase. During his presidency Putin passed into law a series of fundamental reforms, including a flat income tax of 13%, a reduced profits tax, and new land and legal codes. Under Putin, a new group of business magnates controlling significant swathes of Russia's economy has emerged, all of whom have close personal ties to Putin. The old bunch, without close personal ties to Putin, are in jail or in exile...
, has a particular responsibility here."

Seibert said Germany called on Assad to step aside.

"Leadership that allows such actions has lost all legitimacy," he said of Assad's regime in light of the latest bloodshed.

"It is actually unthinkable that a political solution, an end to the conflict, could be brought about with Mr. Assad at the helm. That is why the German government again urges him to clear the way for a peaceful transformation in Syria."

Posted by: Fred || 06/09/2012 00:00 || Comments || Link || E-Mail|| [177 views] Top||
Russia Unaware of Any Assad Plan to Quit
[An Nahar] Russia said Friday after talks with U.S. Secretary of State Hillary Clinton
... sometimes described as The Woman to Call at 3 a.m. and at other times as Mrs. Bill, never as Another James Baker ...
's Syria envoy that it was unaware of any plans by Hereditary President-for-Life Bashir Pencilneck al-Assad


Despoiler of Deraa...


to leave power.

Senior Russian diplomats said they also told special envoy Fred Hof that Moscow was willing to agree changes to international envoy Kofi Annan

...Ghanaian diplomat who served as the seventh and so far the worst Secretary-General of the UN. Annan and the UN were the co-recipients of the 2001 Nobel Peace Prize for something or other that probably sounded good at the time. In December 2004, reports surfaced that Kofi's son Kojo received payments from the Swiss company Cotecna, which had won a lucrative contract under the UN Oil-for-Food Program. Kofi Annan called for an investigation to look into the allegations, which stirred up the expected cesspool but couldn't seem to come up with enough evidence to indict Kofi himself, or even Kojo...
's peace plan for Syria as long as they kept the tattered initiative alive.

"I do not know anything about such plans by the Syrian president," Russia's Deputy Foreign Minister Mikhail Bogdanov told the state news agency RIA Novosti when asked after the meeting if Moscow was aware of any intention of Assad to step down.

Hof's visit came as pressure mounted on Russia - a Soviet-era ally of Syria believed to have the world's greatest remaining influence on the regime - to back a political transition that would ultimately see Assad go.

Moscow has publicly distanced itself from Assad in recent weeks while still supplying his army with weapons and adamantly vowing to resist all calls for foreign military intervention aimed at halting the 15-month crisis.

Russia has made a counter-proposal - met with great skepticism by the United States - that would see regional players such as Iran sit down with world powers and try to negotiate a joint strategy suitable to all Syrians.

Posted by: Fred || 06/09/2012 00:00 || Comments || Link || E-Mail|| [154 views] Top||
'No Progress' on IAEA-Iran Deal for Nuclear Access
[An Nahar]
New talks with Iran failed to result in a deal allowing greater access to its contested nuclear program, the U.N. nuclear watchdog said Friday.

"There has been no progress," the

ineffective International Atomic Energy Agency

's chief inspector Herman Nackaerts told journalists after a day of talks with Iran's envoy to the IAEA, Ali Asghar Soltanieh.

"This is disappointing. A date for a follow-on meeting has yet to be fixed," he said, reading out a prepared statement at a joint briefing with Soltanieh.

The Iranian envoy meanwhile insisted that Tehran was dedicated to alleviating fears about its nuclear drive.

"We are ready to remove all ambiguities and prove to the world that our activities are exclusively for peaceful purposes and none of these allegations (of seeking a bomb) are true," he told the media.

Posted by: Fred || 06/09/2012 00:00 || Comments || Link || E-Mail|| [167 views] Top||


Meet the Mods
In no particular order...


Steve White
Seafarious
Pappy
lotp
Scooter McGruder
john frum
tu3031
badanov
sherry
ryuge
GolfBravoUSMC
Bright Pebbles
trailing wife
Gloria
Fred



Better than the average link...



Rantburg was assembled from recycled algorithms in the United States of America. No trees were destroyed in the production of this weblog. We did hurt some, though. Sorry.
107.22.127.92