Africa North
Sabratha residents flee fighting
Tripoli, 25 September 2017:

Sabratha hospital has issued an urgent call for trauma kits and blood as the fighting in the town continued for a tenth day, with at least 17 dead and 48 wounded since the violence began.

So pressed is the hospital that casualties are being sent elsewhere. A woman hit by shrapnel today in her kitchen was transferred to Zuwara for treatment

Thus far all mediation attempts by local elders have failed, with two uneasy truces quickly breaking down. The Libya Red Crescent has reportedly evacuated almost all the population from the old part of two where the fighting has become fiercest.

There are international concerns for the safety of the outstanding ruins of Sabratha's ancient city. Pictures last week showed a shell hole in the monumental masonry of the theatre. Today UNESCO called for a ceasefire and appealed for this precious part of Libya's archaeolgical heritage to be protected.

However a halt to the fighting has been rejected by the Anti-ISIS Operations Room (AIOR) which says it is battling jihadists in the form of the Amu Brigade, also known as the Brigade of the Martyr Anas Al-Dabashi. This militia is effectively the same as the 48th Battalion, which the Presidency Council' has said is part of its armed forces.

A normally reliable social media source said today that three migrant detention camps under the control of the Amu Brigade could not be reached. The source also said that while rivals fought in Sabratha, people-smugglers in Zuwara had stepped up their operations.
Posted by: badanov || 09/26/2017 00:00 || Comments || Link || E-Mail|| [149 views] Top|| File under:
Egypt court jails prominent opposition figure expected to run for president
[Iran Press TV] In a likely bid to block his candidacy, an Egyptian court has handed down a jail term to a major opposition leader widely expected to challenge President Abdel Fattah el-Sisi in next year's polls for offending public morals.

During his trial on Monday at the misdemeanor court of Cairo's Dokki neighborhood, Khaled Ali, who did not appear in the court, was sentenced to three months in prison and ordered to pay 1,000 Egyptian pounds (about $57) on bail for publicly making an indecent finger gesture.

The alleged offense took place back in January outside an Egyptian courthouse in the capital Cairo, where Ali and other attorneys had just won a major case against Sisi's government, obstructing its efforts to hand over the possession of the country's two strategic islands in the Red Sea to Soddy Arabia


...a kingdom taking up the bulk of the Arabian peninsula. Its primary economic activity involves exporting oil and soaking Islamic rubes on the annual hajj pilgrimage. The country supports a large number of princes in whatcha might call princely splendor. When the oil runs out the rest of the world is going to kick sand in the Soddy national face...


Despite the ruling, the Egyptian president approved the transfer of the two islands to the Saudi regime, which finances Cairo with massive supplies of oil.

The Monday's verdict against the prominent opposition figure can be appealed but if it stands, it will prevent him from running for president.

This is while London-based rights group Amnesia Amnesty International censured Ali's sentencing as a "politically-motivated" in a statement issued on Monday.

"Khaled Ali's politically-motivated conviction today is a clear signal that the Egyptian authorities are intent on eliminating any rival who could stand in the way of President Abdel Fattah el-Sisi's victory in next year's elections. It also illustrates the government's ruthless determination to crush dissent to consolidate its power," said Amnesia Amnesty International's Head of North Africa Campaigns, Najia Bounaim.


Posted by: Fred || 09/26/2017 00:00 || Comments || Link || E-Mail|| [180 views] Top|| File under: Arab Spring
Arabia
Houthis fingered for gigging LNG customers
Jeddah- The manipulation of liquefied natural gas prices by Houthi rebels has led to a drastic rise in the prices of gas canisters, 60 percent of which are sent to areas under insurgent control.

This has led the prices to rise more than 400 percent from 1,200 Yemeni riyals ($4.8) to 5,000 riyals ($20).

Undersecretary of Oil and Minerals Ministry Eng. Shawqi al-Mekhlafi told Asharq Al-Awsat that the legitimate government has been taking care of all the Yemenis.

Based on this responsibility, the Yemen Gas Company (YGC) provided the entire country with domestic gas, but the Houthi militias have systematically destroyed the institutions and practiced illegal bill collection and competition in the black market, leading to unreasonable prices.

Mekhlafi pointed out that the official prices are still the same and have not been modified by the Ministry of Oil, which is currently producing about 75 gas tank trucks, each loaded with 25 tons of gas. One ton is used to fill 86 canisters, distributed according to the density of the population in each governorate and city.

He said that the official price of the gas cylinder is 1,200 Yemeni riyals ($4.8), and this price goes to all Yemeni provinces, including areas that fall under the control of Houthis and Saleh's forces.

Those areas receive more than 60 percent of the volume of production, Mekhlafi added.

In the worst case scenario, the price of each gas canister in the liberated areas amounts to 1,500 riyals ($6), Mekhlafi explained, noting that in areas under the control of the militias the prices have amounted to 5,000 Yemeni riyals ($20) in recent weeks.

He stressed that the legitimate government, in cooperation with the Saudi-led Arab coalition and the United Nations, allows vessels carrying petroleum products to dock at the port of Hodeidah, but the Houthi militias sell the shipments double the price.
Posted by: badanov || 09/26/2017 00:00 || Comments || Link || E-Mail|| [235 views] Top|| File under: Houthis
Britain
British Labour Party Faction wants to expell Jews from Party
[GuidoFawkes] A fringe event at Labour conference has heard calls to expel Jewish activists from the party, while a speaker compared Israel to Nazis and the audience was banned from tweeting in an attempt to silence "hostile" coverage. The room echoed its agreement as a speaker protested that the Jewish Labour Movement was given a campaigning awarded yesterday, instead calling for the group and Labour Friends of Israel to be "kicked out" of the party. A speaker, Miko Peled, said Israel and Israelis should not be treated differently to white South Africans during Apartheid or Nazis. He claimed Israel was committing "genocide" in Gaza. He said those present should stop calling Israel by its name, a view taken up by other speakers who then referred to it only as "the Zionist state". The notorious Tony Greenstein, who was suspended by Labour for ranting about "Zionist scum" was applauded, and there were cheers for Ken Livingstone...


there are some in the US Democratic Party who have the same or slightly more nuanced idea




Too many of the rest think the same, but are not ready to give up all those lovely donations, organizing skills, and fat Rolodexes full of contacts.
Posted by: lord garth || 09/26/2017 08:30 || Comments || Link || E-Mail|| [285 views] Top|| File under:
Europe
Three passengers removed from Egyptair plane in Paris after bomb alert
There have been several such false alarms in recent days. Fun with kaffirs, or someone testing the system?

[AlAhram] French authorities have removed three passengers from an EgyptAir plane in Paris prior to its departure for Cairo, following claims that one of the passengers was overheard talking on the phone about a bomb on board, Al-Ahram Arabic website reported on Monday.

An official source at EgyptAir said that flight MS800 arrived safely at Cairo International Airport early on Monday morning, having been delayed by seven-and-a-half hours due to the incident.

Prior to takeoff from Charles de Gaulle Airport in Paris, two passengers reported to the captain that they had overheard another passenger mention a bomb while speaking on the phone.

The captain informed French authorities who took the plane to the cargo area for an inspection of the luggage.

The three passengers involved were taken into custody and the aircraft was finally allowed to depart after a delay of several hours.

The Airbus A330-300 was scheduled to depart from at 4 pm on Sunday afternoon, but its departure was delayed until 11:30 pm, arriving in Cairo at 3:40 am on Monday.

French authorities have not provided a detailed account of the incident.
Posted by: trailing wife || 09/26/2017 00:00 || Comments || Link || E-Mail|| [148 views] Top|| File under:
The Grand Turk
Erdogan accuses Myanmar of 'Buddhist terror' against Rohingya
[DAWN] Ottoman Turkish President Sultan Recep Tayyip Erdogan the First


... Turkey's version of Mohammed Morsi but they voted him back in so they deserve him...


on Monday accused the security forces in Myanmar of waging a "Buddhist terror" against the Rohingya

Moslem

minority in the country, hundreds of thousands of whom have fled to neighbouring Bangladesh.

Erdogan, who has repeatedly highlighted the plight of the Rohingya, again accused the Yangon government of carrying out a "genocide" against the people in Rakhine state.

In a speech in Istanbul, Erdogan lamented the failure of the international community to lay sanctions against the Myanmar government over its campaign.

"There is a very clear genocide over there," Erdogan said.

Erdogan, who has held talks by phone with Myanmar's key leader, the Nobel Peace Prize winner Aung San Suu Kyi, added: "Buddhists always get represented as envoys of goodwill."

"At the moment, there is a clear Buddhist terror in Myanmar... I don't know how you can gloss over this with yoga schmoga. This is a fact here. And all humanity needs to know this."
Posted by: Fred || 09/26/2017 00:00 || Comments || Link || E-Mail|| [219 views] Top|| File under: Sublime Porte
Home Front: WoT
Trump replaces travel ban with new restrictions
[Ynet] New rules, which range from an indefinite ban on visas to more targeted restrictions, will go into effect Oct 18, impacting citizens of Chad, Iran, Libya,
North Korea, Somalia, Syria, and Yemen, and some Venezuela officials; 'Making America Safe is my number one priority. We will not admit those into our country we cannot safely vet,' Trump tweets.

Citizens of more than half a dozen countries will face new restrictions on entry to the US under a proclamation signed by President Donald Trump


...New York real estate developer, described by Dems as illiterate, racist, misogynistic, and what ever other unpleasant descriptions they can think of, elected by the rest of us as 45th President of the United States...


on Sunday that will replace his expiring travel ban.
Continued on Page 49
Posted by: trailing wife || 09/26/2017 00:00 || Comments || Link || E-Mail|| [185 views] Top|| File under:
India-Pakistan
Pakistan slams India for using photograph gaffe to 'divert attention' from held Kashmir
[DAWN] Pakistan's Mission to the United Nations (UN), responding on Monday to a photograph mix-up made earlier by Pakistan's Permanent Representative to the UN Maleeha Lodhi, accused India of hiding behind a picture to divert the world's attention from the situation on the ground in India-held Kashmir (IHK).

Lodhi, during a fiery speech in the UN General Assembly on Saturday, had shared photographs of victims of pellet gun attacks ─ infamous for depriving victims of their sight ─ purportedly taken in held Kashmir.

One of the photographs shown by Lodhi, however, stirred controversy when observers pointed out it was a picture of a Palestinian girl injured by strikes in Gaza, taken by photographer Heidi Levine in 2014.

Indian media outlets were quick to point out that Lodhi had erred, and the diplomat came under fire on social media for the blunder.

The Indian mission to the UN, exercising its right of reply, lambasted Lodhi for "callously holding a picture of an injured girl", and accused her of seeking to divert attention from "Pakistan's role as the hub of global terrorism".

Lodhi "misled this assembly by displaying this picture to spread falsehoods about India, a fake picture to push a completely false narrative," an Indian diplomat alleged. She went onto share a photograph of an Indian soldier allegedly killed by militants in held Kashmir's Shopian district.

Pakistan's mission, in its latest rejoinder to India, asserted: "No matter how many times you repeat a lie, it does not and cannot hide the truth."

The Pakistani representative claimed the Indian representative had "once again chosen to divert the attention of the international community from the real issue ─ the real issue of human life, of human eyes, of children and infants blinded forever, of women raped and elderly killed every day by the reign of brutality unleashed by occupation forces in Indian-occupied Jammu and Kashmir."

"The real issue is of Security Council resolutions, which India refuses to implement," the Pakistani representative said.

"No matter how many times you repeat a lie, it does not and cannot hide the truth. Raking up debate on pictures has backfired," he maintained.

"India, who kills and tortures innocent Kashmiris, is seeking to hide behind a photograph," he claimed, adding: "Indian state terrorism has been amply documented by successive human rights reports from various international organisations. There are thousands of those pictures for everyone to see."

"India's diversionary tactics will not change the situation on ground. It is the situation on ground that India has to answer for. It is its war crimes that India has to answer for. It is the call for legality, morality and conscience that it has to answer for," he asserted.

The Pakistani representative went on to accuse Indian leaders of "pursuing a policy of state sponsorship of terrorism, funding and arming terrorist organisations like the Tehreek-i-Taliban Pakistan and the Jamaatul Ahrar to launch terror attacks inside Pakistan" as part of its strategy to become "a regional hegemon".

"India is churning out operatives of mayhem from its factories of terror," he said. "Operatives like Commander Jadhav, who are spreading terror and violence across Pakistan. We caught Jadhav red-handed, we will catch others as well and bring them to justice," he said.

Although the photograph shown by Ambassador Lodhi does appear to be an old photograph of a girl in Gaza, the use of pellet guns by Indian forces against Kashmiris has been criticised on the record by rights organisations such as Amnesty International.


Posted by: Fred || 09/26/2017 00:00 || Comments || Link || E-Mail|| [253 views] Top|| File under: Govt of Pakistan
Hostile foreign agencies trying to destabilise country, warns COAS
[DAWN] Chief of Army Staff (COAS) General Qamar Javed Bajwa on Monday warned that "hostile agencies from abroad are trying to destabilise our country", days after a cross-border attack on a checkpost near the Rajgal Valley border martyred one soldier, the army's media wing said in a

blurb

.

"They [hostile agencies] fear the Army being a hurdle to achieving their nefarious designs," Gen Bajwa said during a visit to the family of Lt Arsalan Alam, the 22-year-old martyred soldier, according to an Inter-Services Public Relations (ISPR) handout.

The army chief said the armed forces would continue to perform in the country's best interests and stand by the nation against all challenges, the handout read.

"Pakistain's enemy is our enemy. Use of force is the prerogative of the state alone," he said, according to ISPR.

The army chief vowed to restore peace and rule of law "whatever sacrifices it may cost."

During his visit to Lt Alam's family home in Murree, the army chief paid tribute to the soldier and offered prayers for him, the ISPR said.

He also interacted with his family and said that the army and nation are proud of their

deaders

for their sacrifices, ISPR said.

"No power can harm us... [as long as] we have such valiant sons of the soil and their brave parents in Pakistain," he added.

The Pakistain Army recently concluded Operation Khyber IV in the Rajgal valley and declared that the area was cleared off terrorists.


Posted by: Fred || 09/26/2017 00:00 || Comments || Link || E-Mail|| [198 views] Top|| File under: Govt of Pakistan
Iraq
Iraqi Kurds count referendum votes
[Al Jazeera] Voting stations set up for the Iraqi Kurdish referendum have closed their doors and counting of ballots has begun, according to the official supervising body.

Voting closed at 6pm local time (16:00 GMT) on Monday, and the final results were expected to be announced within 72 hours.

Erbil-based Rudaw TV, citing the Independent High Elections and Referendum Commission, said 78 percent of the more than five million eligible voters turned out to vote.

In Kirkuk,


... a thick stew of Arabs, Turkmen, Kurds, and probably Antarcticans, all of them mutually hostile most of the time...


authorities declared a curfew an hour and a half before polls closed as jubilant Kurds started to celebrate.

Kurds in the northern Iraqi city flocked to polling stations, but there has been lingering opposition of the vote among the Arabs and Turkmen who live alongside them.

Voters were asked to tick either Yes or No on the ballot asking them just one question in Kurdish, Ottoman Turkish, Arabic and Assyrian: "Do you want the Kurdistan Region and Kurdistani areas outside the (Kurdistan) Region to become an independent country?"

The referendum is opposed by the Iraqi central government in Baghdad as well as the neighbouring countries of The Sick Man of Europe Turkey


...the only place on the face of the earth that misses the Ottoman Empire....


and Iran, besides major international powers.

Kurdish referendum 'declaration of war on Iraq's unity' - Maliki

[Iran Press TV] Iraq's Vice President Nouri al-Maliki has called for a referendum on the unity of the entire Iraq, stressing that the Israeli-backed plot to partition Iraq had failed.

"All confirm the unconstitutionality of the referendum [for independence of the Iraqi Kurdistan Region], because it is clearly aimed at [undermining] the unity of Iraq. This vote would have serious repercussions for the future of Iraq in general and Kurdish region in particular," Maliki said in the capital Baghdad on Monday.

The Iraqi vice president also called on the central government in Baghdad to take legal actions against all those who support the Kurdish separation vote, stating that the policies adopted by
Massoud Barzani


... hereditary head of the Kurdish Democratic Party, maybe a little too close to the Medes and the Persians for most people's tastes...


, the president of the Kurdistan Regional Government, were meant to tear Iraq apart.

"The positions of Iraq's neighboring countries have been firm and clear concerning this illegal action," Maliki said, urging those countries "to boycott the Kurdistan region politically and economically and stop security cooperation with it."

Maliki had already denounced the Kurdish independence referendum in a meeting with US Ambassador to Iraq, Douglas Silliman, on September 17, warning that Baghdad would not tolerate the establishment of "a second Israel,"

Iraqi parliament demands troops be deployed to areas disputed with Kurds

[Iran Press TV] Iraqi

politician

s have demanded deployment of government troops to areas disputed with Kurds amid rising tensions between the central government in Baghdad and the Kurdistan Regional Government over a controversial independence referendum.

Hakim Abbas Mousa Abbas al-Zamili, a

politician

from the Sadrist Movement, said on Monday that the parliament had approved several tough measures in response to the contentious Kurdish independence vote.

He added that in line with these measures, Baghdad would have to act to "protect Iraq's unity and to deploy troops in all [disputed] areas."

Zamili further stated that the measures also called for the closure of all border crossings with the Kurdish region.

The Iraqi parliament considers the Kurdish independence referendum as "unconstitutional" and has called for punitive measures against all Kurdish officials and civil servants involved in it, the Iraqi

politician

pointed out.

Kurdish Independence may have regional destabilizing effects: UN

[Iran Press TV] United Nations


...the Oyster Bay money pit...


Secretary-General António Guterres has voiced his worries over the "potentially destabilizing effects" of a controversial referendum on the independence of the semi-autonomous Kurdistan region from Iraq's central government.

"The Secretary-General respects the

illusory sovereignty

, territorial integrity and unity of Iraq and considers that all outstanding issues between the federal Government and the Kurdistan Regional Government should be resolved through structured dialogue and constructive compromise," said Guterres'

front man

, Stéphane Dujarric, on Monday.

He added that Guterres also voiced hopes that following the referendum United Nations-mandated activities throughout Iraq, including in the Kurdistan region, will be permitted to continue unhindered.

Syria rejects controversial referendum
Meanwhile,
...back at the revival hall, the pastor had finally been wrestled from the pulpit.
Y'got the wrong guy! he yelled just before Sergeant Malone's billy club landed...
Syrian Foreign Minister Walid Muallem has rejected the independence referendum by Iraq's Kurds as "unacceptable," stressing that Damascus only recognizes a unified Iraq.

"We reject any action that leads to the fragmentation of Iraq...This step is unacceptable and we do not recognize it," he added.

Another Syrian foreign ministerial official, Ayman Soussan, also slammed the vote noting that it was the result of the US' regional policies.

"This is the result of American policies that seek to break apart the countries of the region and create conflicts between their parts," he said, adding that the referendum "harms Iraq and the Kurdish brothers."


"Destabilizing effect".... how would we know ?



Posted by: Fred || 09/26/2017 00:00 || Comments || Link || E-Mail|| [356 views] Top|| File under: Govt of Iraq
Israel-Palestine-Jordan
Umm al-Fahm holds service in memory of Muslim Brotherhood leader
[Ynet] While Arab countries barred supporters of the Islamist movement from holding events honoring Mohammed Mahdi Akef,

tossed in the calaboose

in Egypt for his involvement in killing of protesters in 2012, public ceremonies were held in only three places: Turkey,

Gazoo

... and Israel.

A religious ceremony in memory of former

Moslem Brüderbund

leader Mohammed Mahdi Akef was held in Umm al-Fahm


...home of the northern branch of the Islamic Movement, the sons of the community have been in the news a number of times during the current effort...

on Saturday.

The

Moslem Brüderbund

is a patron of both

Hamas, a contraction of the Arabic words for "frothing at the mouth",

and the outlawed northern branch of the Islamic Movement.

Akef was sentenced to life in prison after being convicted, along with the rest of the leaders of the

Moslem Brüderbund

, for his involvement in the killing of demonstrators outside the organization's offices in Cairo during the wave of mass protests against the regime of Mohammed Morsi in 2012.

His health deteriorated while in prison, and he was transferred to a hospital, where he died last week at age 89.

The ceremony in his memory was held at a mosque in the Israeli Arab city of Umm al-Fahm, with several dozens of people in attendance.

Dr. Mashoor Fuaz, a prominent religious leader in the city, led the ceremony. "The Islamic nation lost one of its great preachers, who stood firm in the face of tyrants and refused to serve as a tool for oppression," Fuaz said in his eulogy. "He preferred to live behind bars than give up his religious and political principles."

Most Arab states barred religious services in Akef's memory, and ceremonies that were held were mostly done in secret. In Egypt, the family had to bury him in a small ceremony late at night to prevent the

Moslem Brüderbund

from taking advantage of the funeral to hold a rally.

The only places where public ceremonies were held in Akef's memory were The Sick Man of Europe Turkey


...the only place on the face of the earth that misses the Ottoman Empire....


and the

Gazoo

Strip, two countries with strong affiliation to the

Moslem Brüderbund

and its worldviews.

The Coordinator of Government Activities in the Territories (COGAT), Maj. Gen. Yoav Mordechai, slammed Hamas for holding a memory for Akef, saying "It appears Hamas can erase from its flag the empty words and leave only its true symbol: the two swords of the

Moslem Brüderbund

, their real leaders."

Mordechai's comments were made before the memorial service in Umm al-Fahm.

One of the participants at the Umm al-Fahm ceremony told Ynet, "It doesn't matter if we're attacked for holding a prayer in memory of the former

Moslem Brüderbund

leader. He deserves more than this. We don't care about any objections, only about doing what we believe. The

Moslem Brüderbund

is always portrayed as a group of terrorists, but the truth is they want to make life good and safe."


Their end goal is no different than ISIS, it's only on methods and timing that they disagree.

Another participant insisted that "All we can do is hold prayer in his memory. A person like this contributed a lot. We will never forget him."

Umm al-Fahm has been in the spotlight in recent months as the home of three Israeli Arab

bully boyz

who carried out a shooting attack on the Temple Mount, killing two Israeli Border Policemen.

The attack led to a temporary closure of the Temple Mount complex, followed by the addition of security measures, which caused violent rioting in east Jerusalem and in the West Bank and to a crisis in Israel's relations with Jordan and with the Paleostinian Authority.

Thousands took part in the funerals of the three attackers in Umm al-Fahm, calling them "heroes" and "

deaders

."
Posted by: trailing wife || 09/26/2017 00:00 || Comments || Link || E-Mail|| [155 views] Top|| File under: Muslim Brotherhood
Syria-Lebanon-Iran
US officials reportedly claim Iran's latest missile test a fake
[IsraelTimes] Tehran hailed Saturday's launch of 1,250-mile range Khoramshahr that could reach Israel, but sources now say video was recycled footage.

US officials have reportedly said that Iran's claim it tested a ballistic missile over the weekend that could reach Israel was a lie, and a video of the launch was in fact recycled footage of a previous missile test.

Iran said on Saturday that it had successfully tested a new medium-range missile, in defiance of warnings from Washington that it is ready to ditch a landmark nuclear deal over the issue.

State television carried footage of the launch of the Khoramshahr missile, which was first displayed at a high-profile military parade in Tehran on Friday. It also carried in-flight video from the nose cone.

But according to a Fox News report, two US officials claim that the video was more than seven months old and dated back to a failed launch in late January, which resulted in the missile exploding shortly after lift off.

The Iranian broadcaster gave no date for Saturday's apparent test, although Tehran officials had said on Friday that it would be tested "soon."

Previous Iranian missile launches have triggered US sanctions and accusations that they violate the spirit of the 2015 nuclear deal between Tehran and major powers.


The Mad Mullahs are clearly not bound by the letter of the agreement. It seems a bit silly, therefore, to expect them to pay any attention to the spirit of the thing.

Trump has threatened to scrap and/or amend the agreement over the issue, saying that Iran's missile program could give it the technical know-how for a delivery system for a nuclear warhead when a sunset clause in the deal expires in 2025.

He is due to report to Congress on October 15 on whether or not he believes Iran is in compliance with the nuclear deal. If he decides that it is not, it could open the way for renewed US sanctions and perhaps the collapse of the agreement. Trump said on Wednesday he had made his decision, but was not yet ready to reveal it.

Iran says Trump's claims it works with N. Korea on missiles are 'nonsense'

[IsraelTimes] Newly tested Khoramshahr rocket, capable of reaching Israel, is entirely homegrown, officials insist.

There has been speculation, particularly from Iran critics in Washington, that the Khoramshahr was based on North Korea's intermediate-range Musudan missile.

In 2010, a diplomatic cable released by Wikileaks showed that US intelligence officers believed North Korea had shipped Musudan missiles to Iran.

But some analysts say the differing ranges cast doubt on those concerns.

A detailed report earlier this year by the US-Korea Institute at John Hopkins University in the United States found: "The available evidence cannot verify speculation that the Iranian missile is similar to North Korea's Musudan."

Iran and North Korea have cooperated on military technology in the past.

During Iran's war with Iraq in the 1980s, it turned to North Korea as one of the only sources of military assistance, importing a stockpile of Nodong missiles.

Iran used the Nodong to develop its own medium-range Shahab-3 missile, first tested in 1998, and it has continued to improve on the design since.

But there has been scant evidence of direct cooperation between the two countries in recent years, with Iran seemingly keen to distance itself from the East Asian pariah state.

Instead, Iran has emphasized its home-grown missile program, and denied that this breaches any international laws, though it has drawn repeated UN resolutions demanding an end to missile development by Tehran.

"Since the criticism of American officials, the speed of missile development has increased several times," said General Amir Ali Hadjizadeh, head of aerospace forces for Iran's elite Revolutionary Guards, according to state television on Monday.

"All the materiel and pieces for our missiles are manufactured locally and do not come from abroad," he said.

He said the Khoramshahr missile was 13 meters (43 feet) long and could carry an 1,800 kilogram (almost 4,000-pound) payload.
Posted by: trailing wife || 09/26/2017 00:00 || Comments || Link || E-Mail|| [364 views] Top|| File under: Govt of Iran
Lebanon's president says Syrian refugees must return home
[Ynet] The Lebanese president says he wants some 1.5 million Syrian refugees living in his country to henceforth start returning to their homes, voluntarily or not.

President
Michel Aoun


...a wholly-owned subsidiary of Hizbullah...


, in a state visit to

La Belle France

, said Monday that UN assistance given to aid Syrian refugees in "camps of misery" in

Leb

would be better used to return them to their country "from now on."

"We don't want to wait for their voluntary return," Aoun insisted, speaking at the Elysee Palace alongside French President Emmanuel Macron.

Aoun said that most of the Syrian regions from which the refugees hail are "now secure."
Posted by: trailing wife || 09/26/2017 00:00 || Comments || Link || E-Mail|| [305 views] Top|| File under: Moslem Colonists
Who's in the News
35
[untagged]
6
Islamic State
4
Govt of Pakistan
3
Moslem Colonists
3
Govt of Iran
2
al-Shabaab (AQ)
2
Commies
2
Sublime Porte
1
Houthis
1
Arakan Rohingya Salvation Army
1
Lashkar e-Jhangvi
1
Taliban
1
Govt of Iraq
1
Govt of Iran Proxies
1
Muslim Brotherhood
1
Govt of Syria
1
Arab Spring
Bookmark
E-Mail Me
The Classics
The O Club
Rantburg Store
The Bloids
The Never-ending Story
Thugburg
RSS Links
Gulf War I
The Way We Were
Bio
Merry-Go-Blog
Hair Through the Ages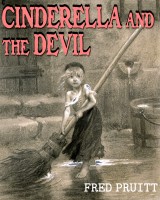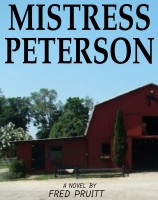 On Sale now!


A multi-volume chronology and reference guide set detailing three years of the Mexican Drug War between 2010 and 2012.

Rantburg.com and borderlandbeat.com correspondent and author Chris Covert presents his first non-fiction work detailing the drug and gang related violence in Mexico.

Chris gives us Mexican press dispatches of drug and gang war violence over three years, presented in a multi volume set intended to chronicle the death, violence and mayhem which has dominated Mexico for six years.
Click here for more information


Meet the Mods
In no particular order...


Steve White
Seafarious
Pappy
lotp
Scooter McGruder
john frum
tu3031
badanov
sherry
ryuge
GolfBravoUSMC
Bright Pebbles
trailing wife
Gloria
Fred
Besoeker
Glenmore
Frank G
3dc
Skidmark
Alaska Paul



Better than the average link...



Rantburg was assembled from recycled algorithms in the United States of America. No trees were destroyed in the production of this weblog. We did hurt some, though. Sorry.
18.206.13.39