-Lurid Crime Tales-
Police official suspended for being robbed
[Dawn]
The agony of an SHO was doubled when first he was deprived of his official pistol, cell phone and other valuables at the hands of

gunnies

, and in consequence, suspended by the SSP who asked him to report to Police Lines.

The SHO at Kot Lalu Police Ali Sher Sheikh along with a constable Altaf was going to Kot-Lalu on Kumb-Nawabshah Road on Wednesday evening when deprived of official weapon, mobile phone and other valuables by eight highwaymen near Jalal Ji Chowdagi. SSP Khairpur Irfan Baloch suspended the SHO with directives to report at Police Lines.

Police from different stations went after the robbers by following their footprints on Thursday.

Posted by: Fred || 04/21/2012 00:00 || Comments || Link || E-Mail|| [412 views] Top|| File under: Govt of Pakistan
Argument over saltines leads to knife fight between uncle and nephew

An argument over saltine crackers led to a bloody knife fight between an uncle and nephew in a South Bridge Street home Thursday night, according to police.

Capt. Arthur Monfette said the incident began when the uncle, Pedro Mendoza, 37, of 13 Worcester Place, became upset because his nephew's ex-girlfriend was cooking with the saltines.

Monfette said the nephew, Carlos Pagan, 18, who lives at the 542 South Bridge Street residence where the incident occurred, stuck up for his ex-girlfriend and the argument escalated into a knife fight.

Mendoza was stabbed and slashed in 11 different places and Pagan got slashed once in the hand, Monfette said. Both men were taken to area hospitals for treatment of non-life-threatening injuries

Charges are pending further investigation, Monfette said. Police were summoned to the home shortly after 10:35 p.m.
Posted by: Beavis || 04/21/2012 00:00 || Comments || Link || E-Mail|| [352 views] Top|| File under:
Africa North
Zentan Revolutionaries Hand Tripoli Airport to Libyan Government
[Tripoli Post] In a huge ceremony attending by the Defense and Transportations Ministers along with other

bigwig

s in the Libyan government, Zentan Revolutionaries who liberated Tripoli


...a confusing city, one end of thich is located in Lebanon and the other end of which is the capital of Libya. Its chief distinction is being mentioned in the Marine Hymn...


International Airport from Qadaffy forces in August, handed the facilities to the government on Friday evening.

The step is significant for the current government as it now can claim it is in control of this strategic link with the world and gives it confidence in the face of its critics.

According to The Tripoli Post correspondent who attended the ceremony, Zentan revolutionaries left the airport with their military equipment and headed to Zentan city 180 kilometers southwest of Tripoli.

He said over 300 heavy and light military vehicles left the airport with cheering soldiers raising the national flag of independence and waiving their hands to the well wishers of the public.
Posted by: Fred || 04/21/2012 00:00 || Comments || Link || E-Mail|| [261 views] Top|| File under: Arab Spring
Africa Subsaharan
Guinea-Bissau junta gives 2-year timeframe
But I think we all saw this coming...

BISSAU, Guinea-Bissau: Guinea-Bissau's military leaders said Thursday they had agreed on a candidate to lead a transitional government, though the proposed two-year timeframe for organizing new elections after last week's coup was unlikely to appease the international community.


Two years is long enough for the coup-plotters to pry up everything that's presently nailed down...

Manuel Serifo Nhamajo, who has served as vice president of the National Assembly, was chosen by junta authorities and the opposition parties who took part in the process. The overthrown ruling party was not involved and later said it "rejects any government stemming from a coup d'etat."


Sure, you'd expect them to say that, but they're the ones on the bottom right now...

In New York, an emergency meeting of the UN Security Council on Thursday heard calls for deployment of a UN force from the foreign minister in the country's ousted government and the representative of Portuguese-speaking countries.

Guinea-Bissau's Foreign Minister Mamadu Saliu Djalo, who was out of the country when soldiers violently took over the presidency on April 12, begged the council to authorize a peacekeeping force with a long-term mandate "to allow for the establishment of a legitimate democratic state in the Republic of Guinea-Bissau."


Send in the mighty Uruguayans!

Ambassador Youssoufou Bamba of Ivory Coast, speaking on behalf of the West African regional bloc ECOWAS, said it intended to deploy a "military contingent" to the West African nation, which is allowed under a UN Charter provision dealing with regional organizations.

"The ECOWAS mission will ensure the protection of VIPs and institutions as well as the envisaged transition and electoral process," Bamba said.

Angola's Foreign Minister Georges Rebelo Chikoti, speaking on behalf of the Community of Portuguese-Speaking Countries, urged the council to create a peacekeeping force and take measures to restore constitutional order.

Among those taking part in planning a transitional government was the party of Kumba Yala, one of the two presidential candidates in a runoff vote that was derailed by the coup. Guinea-Bissau was just weeks away from holding a presidential runoff election when soldiers attacked the front-runner's home and arrested him along with the country's interim president.
Posted by: Steve White || 04/21/2012 00:00 || Comments || Link || E-Mail|| [268 views] Top|| File under:
Arabia
Sudanese Man Beheaded, Crucified in Saudi for Rape, Murder
[An Nahar]

Soddy Arabia

beheaded and crucified a Sudanese man in Riyadh on Friday after he was convicted of raping, robbing and killing a woman, the interior ministry announced.

Abdulrahman Zine Elabidine "broke into a house strangling its owner to death while she was asleep."

He also raped her and stole 165,000 riyals ($44,000/33,000 euros) as well as gold jewelry, said the statement carried by state news agency SPA.

He then set the house on fire.

His beheading took to 20 the total number of executions in the ultra-conservative kingdom so far this year, according to an Agence

La Belle France

Presse tally based on official reports.
Posted by: Fred || 04/21/2012 00:00 || Comments || Link || E-Mail|| [307 views] Top|| File under:
Europe
Austerity talks collapse as Wilders walks out, election now likely
The Telegraaf reports that Wilders felt he had to withdraw from the negotiations after discussing the package of measures with other PVV officials.

The talks between the coalition and its alliance partner resumed on Saturday to assess the results of a financial analysis of the austerity measures. One source told the Telegraaf economists were positive about the likely impact of the plans, and that the effect on spending power would be limited.

However, in a short statement Wilders said he could not accept that pensioners would have to pay for 'useless' demands from Brussels. Agreeing with the measures is 'not in the interest of our PVV voters,' he said.

No concrete details have yet emerged of what the three parties had agreed during their seven weeks of talks. The aim of the negotiations is to reduce the budget deficit to below 3%, in line with monetary union rules.

This article starring:
Wilders
Posted by: tipper || 04/21/2012 15:49 || Comments || Link || E-Mail|| [269 views] Top|| File under:
India-Pakistan
China says India underplaying Agni, it can hit Europe
BEIJING: China's strategic experts and the official media are trying to provoke western countries saying the Agni-V missile has a longer range than India would admit, and it can hit cities in Europe.

In comments that are obviously authorized by the defence ministry, Chinese experts said the Indian missile actually has a range of 8,000 kilometers and not the shorter range of 5,000 kms, as claimed by India. There are signs China will try to pressure the US and Russia not to sell missile guidance systems to India.

"The missile brings the whole of Asia, 70 per cent of Europe and other regions under its strike range and puts India among a select band of countries in the world to possess the technology of intercontinental ballistic missiles," the official Xinhua news agency said in a dispatch published in dozens of Chinese newspapers. Another paper, the Global Times, even carried a map showing Moscow, Tehran and Jakarta among cities coming within the range of Indian missiles.

An expert at the PLA Academy of Military Sciences said the Agni-V actually has the potential to reach targets 8,000 kilometers away, according to the Communist Party-controlled Global Times. It quoted the researcher, Du Wenlong, saying the Indian government had deliberately downplayed the missile's capability in order to avoid causing concern to other countries.

"According to China's standard, an ICBM should have a range of at least 8,000 kilometers. The Agni-V's range could be further enhanced to become an ICBM," the paper quoted another expert, Zhang Zhaozhong, a professor with the People's Liberation Army National Defence University, as saying.

But some Chinese experts have raised questions about New Delhi's capability to actually use the missile.

"India does not posses high-precision guidance system. To make up for the shortfall, it has to buy it from US and from Russia. These counties may be reluctant to sell their most advanced technology," the official China Central Television quoted some experts as saying.

CCTV even questioned India's infrastructure capabilities. "The missile weighs 50 tonnes. It has no suitable loading vehicle to transport it. Due to India's poor infrastructure, the country's bridges and roads cannot bear the weight of the missile". "So far, it can only be launched from a fixed position. Even though it was successful, it will take a long time to build an operational missile force," it said.

In the Global Times interview, Zhang suggested the Agni-V would help India rise from a regional to a world power. China must work on developing defence systems against the threat of ballistic missile. "It is India's goal to possess an ICBM, as the country seeks to improve its status and become a major world player. Without it, India will remain a regional power," Zhang said.

By itself, the Agni-V will not take away China's superiority in this technology, Zhang said. "But for the sake of regional stability, China should continue to develop defence systems against ballistic missile threats," he said.

The Communist Party's main organ, the People's Daily, ran a commentary, "Risks behind India's military build-up" saying the Agni-V development shows Indian's intention to seek a regional balance of power.

"However, in the context of the eastward shift of global economic power and the changing Asian geopolitical pattern, India should cooperate with neighbouring countries and reduce its own persecution mania," it said.

China successfully conducted its first ground-based mid-course ballistic missile interception experiment in January 2010, becoming the second country in the world to conduct this kind of missile defence test, the local media pointed out.

These views, mostly fuelled by experts connected to China's ministry of defence, were different in tone and content from comments made by the foreign affairs ministry on Thursday. The foreign affairs ministry said China was for "cooperative partnership" with India as it was not a rival.
Posted by: john frum || 04/21/2012 12:47 || Comments || Link || E-Mail|| [1007 views] Top|| File under:
Pakistan Plane Crash Kills 152; No Survivors
[Tripoli Post] A Boeing 737 commercial plane belonging to Bhoja Airline crashed Friday in Rawalpindi, just before it was to land at an airport in Islamabad, Pakistain killing all 152 people on board. The plane is said to have lost contact with the control tower minutes before landing. Pakistain's Civil Aviation Authority cited poor weather as a possible factor of the crash. At the time the area was shrouded in fog.

The plane, on a domestic flight, was making its first journey from Bloody Karachi


...formerly the capital of Pakistain, now merely its most important port and financial center. It may be the largest city in the world, with a population of 18 million, most of whom hate each other and many of whom are armed and dangerous...


to Islamabad, where the weather was cloudy. Officials initially reported that 131 people were on board. The plane was relatively new. It started flying at the beginning of March.

The crash occurred near the Pak air force's Chaklala airbase, which is adjacent to the Benazir Bhutto


... 11th Prime Minister of Pakistain in two non-consecutive terms from 1988 until 1990 and 1993 until 1996. She was the daughter of Zulfikar Ali Bhutto, founder of the Pakistain People's Party, who was murdered at the instigation of General Ayub Khan. She was murdered in her turn by person or persons unknown while campaigning in late 2007. Suspects include, to note just a few, Baitullah Mehsud, General Pervez Musharraf, the ISI, al-Qaeda in Pakistain, and her husband, Asif Ali Zardari, who shows remarkably little curiosity about who done her in...


International Airport in Islamabad. The government has declared Thursday a day of national mourning for the victims.

Debris and body parts were scattered across the crash site as workers sifted through the wreckage in the heavily populated residential area. At least 50 bodies had been recovered from the scene, a government official said Friday.

Imtiaz Elahi, chairman of the Capital Development Authority, which deals with emergencies, while confirming there were no survivors, said: "It is a great tragedy, and I confirm it with pain that there are no survivors."

The Bhoja airliner, an Airbus A321 with 146 passengers and six crew on board, was flying from the southern seaport city of

Bloody Karachi

and crashed just before touching down after its 3½-hour flight about five aeronautical miles from the airport in Islamabad.

Authorities are investigating what may have caused the crash and the potential for additional casualties at the site of the wreckage. Aviation security consultant Greg Feith said that the

Sherlocks

were looking at technology, what kind of radio equipment, what kind of ground proximity warning system the aircraft was equipped with, weather radar, things like that ... since the weather may be a factor in this accident.

Pak Prime Minister Yusuf Raza Gilani


... Pakistain's erstwhile current prime minister, whose occasional feats of mental gymnastics can be awe-inspiring ...


expressed "deep shock and grief over the tragedy." He ordered the country's Civil Aviation Authority "to gear up all its resources for rescue operation."

A separate inquiry into the incident has been launched by Pakistain's Safety Investigation Board, and two crisis operation rooms have been set up at airports in both Islamabad and

Bloody Karachi

to provide accurate and timely information to affected families, reports said. Aamir Ali Ahmed, a senior city government official, told

Rooters

: "It's a very difficult operation because of the rain. Most of the bodies are charred."

Posted by: Fred || 04/21/2012 00:00 || Comments || Link || E-Mail|| [373 views] Top|| File under: Govt of Pakistan
Iraq
Iraq's second Gulf oil terminal comes online
AFP - Iraq's second of five floating Gulf oil terminals came online on Friday, adding 900,000 barrels per day to the country's export capacity, the head of the Southern Oil Company said.

"A ship with a capacity of 2 million barrels of oil has docked at the second floating oil terminal," and pumping has begun, Dhia al-Mussawi told a news conference in Basra.

The first of the floating terminals began exporting oil in March.

With the new platform, Iraq's export capacity from the south will be 3.5 million barrels per day (bpd), Mussawi said, adding that "this is an important step; it is a very important day for us in the Southern Oil Company."


That's about the same as Iran's oil exports, if I understand correctly...

Iraq currently produces about 2.15 million bpd from the south, though that figure is set to rise to 2.75 million bpd by the end of the year, Mussawi said.

Oil ministry spokesman Assem Jihad has said that the eventual goal is for Iraq to be able to export five million barrels per day of oil from the south alone, he said.

Oil sales account for the vast majority of Iraqi government income and around two thirds of gross domestic product. The country exported an average of 2.1 million bpd in 2011, according to Oil Minister Abdelkarim al-Luaybi.
Posted by: trailing wife || 04/21/2012 00:00 || Comments || Link || E-Mail|| [260 views] Top|| File under:
Israel-Palestine-Jordan
Minister: PA May Drill For Oil In West Bank
BETHLEHEM (Ma'an) -- A team of experts is researching the possibility of drilling for oil in the West Bank, the Paleostinian Authority minister of state said Friday.

Mahir Ghneim told Ma'an that international and local experts started research months ago in Ramallah and southern Hebron and found an oil field in the village of Rantis, west of Ramallah.

"We are waiting for what the experts will say about that oil field before we prepare for possible drilling in future," Ghneim said.

The Paleostinian Authority hopes a database compiled by the researchers will help its efforts to claim natural resources including petroleum, water and stone in areas of the occupied West Bank under Israeli control, Ghneim said.

When the West Bank was under Jordanian control, drilling took place in Bir Zeit, near Ramallah, and in as-Samu, south of Hebron. The results were not encouraging because of the low price of oil at the time, but extracting oil is easier now, the minister said.

A committee is also investigating an oil and natural gas field discovered in 2008 between Qalqiliya and Latrun which Israel is keeping quiet about, the minister said.

"Israel is not revealing information about that oil and natural gas field Meged 5 which was discovered in 2008, but we appointed a committee of experts to explore and investigate that field located between Qalqiliya and Latrun."
Posted by: trailing wife || 04/21/2012 00:00 || Comments || Link || E-Mail|| [261 views] Top|| File under:
Southeast Asia
Filipino groups demand review of US troops after accident
Local groups in the southern Philippines are demanding a review of U.S. involvement in the region after the death of a Filipino civilian on Wednesday.

A U.S. patrol boat piloted by members of special-operations forces crashed into a small fishing vessel in the waters around Mindanao. The American troops were coming back from a humanitarian mission when they crashed into the fishing vessel. A Filipino fisherman was killed and his son was wounded as a result of the crash.

Patriotiko Mindanao, a Filipino advocacy group based in Mindanao, called for a full review of American and Filipino operations in the region in the wake of the incident. Patriotiko Mindanao has organized protests against the Balikatan exercises, a large-scale war game in Palawan, and the continued involvement of the U.S. military in the Philippines.
Posted by: ryuge || 04/21/2012 00:00 || Comments || Link || E-Mail|| [271 views] Top|| File under:
Who's in the News
48
[untagged]
3
Govt of Sudan
2
Arab Spring
2
Govt of Pakistan
2
Govt of Syria
1
al-Qaeda
1
Pirates
1
Boko Haram
1
al-Qaeda in Arabia
Bookmark
E-Mail Me
The Classics
The O Club
Rantburg Store
Comments Spam
The Bloids
The Never-ending Story
Thugburg
RSS Links
Gulf War I
The Way We Were
Bio
Merry-Go-Blog
Hair Through the Ages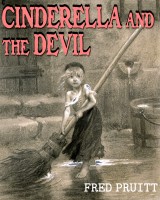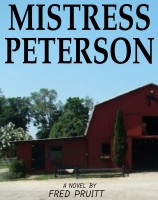 On Sale now!


A multi-volume chronology and reference guide set detailing three years of the Mexican Drug War between 2010 and 2012.

Rantburg.com and borderlandbeat.com correspondent and author Chris Covert presents his first non-fiction work detailing the drug and gang related violence in Mexico.

Chris gives us Mexican press dispatches of drug and gang war violence over three years, presented in a multi volume set intended to chronicle the death, violence and mayhem which has dominated Mexico for six years.
Click here for more information


Meet the Mods
In no particular order...


Steve White
Seafarious
Pappy
lotp
Scooter McGruder
john frum
tu3031
badanov
sherry
ryuge
GolfBravoUSMC
Bright Pebbles
trailing wife
Gloria
Fred
Besoeker
Glenmore
Frank G
3dc
Skidmark
Alaska Paul



Better than the average link...



Rantburg was assembled from recycled algorithms in the United States of America. No trees were destroyed in the production of this weblog. We did hurt some, though. Sorry.
54.80.247.119