-Lurid Crime Tales-
Judge strips Righthaven of rights to 278 copyrights and its trademark
[Las Vegas Inc] Like a

gunfight

er with no bullets, Las Vegas copyright company Righthaven LLC no longer has any copyrights to sue over.

A federal judge in Las Vegas on Monday stripped Righthaven of whatever interests it has in its 278 federal copyright registrations as well as its trademark. Judge Philip Pro ordered that the copyrights and trademarks be transferred to a court-appointed receiver so they can be auctioned to cover some of Righthaven's debts.

Most of the copyrights to be transferred under Pro's order of Monday cover material assigned to Righthaven for lawsuit purposes by the Review-Journal and the Denver Post. Some exceptions include some sports betting material that Righthaven used in its single lawsuit that didn't involve newspaper material.

Other exceptions include two porn movies -- Ebony Amateurs Vegas Edition #10 and Ebony Princess #3 -- and a document called "The Righthaven Philosophy" that apparently spells out the company's failed plan to make money by suing over copyright infringements.
Posted by: Fred || 03/06/2012 00:00 || Comments || Link || E-Mail|| [303 views] Top|| File under:
Man dies trying to set world record
[Dawn]
A Sri Lankan man has died while trying to set a record for the longest time spent buried alive, police said Monday.


Yeah. People are lining up to try and beat that one.


Police said Janaka Basnayake, 24, buried himself over the weekend with the help of family and friends in a trench sealed with wood and soil in the town of Kantale, about 137 miles (220 kilometers) north of Sri Lanka's capital, Colombo. A local newspaper reported that the trench was 10 feet (3 meters) deep.


What's a cubic meter of earth weigh? Times about two, if it was six feet long...


Basnayake was buried at around 9:30 a.m. Saturday. Police said that when he was brought to the surface at 4 p.m., he was unconscious and was taken to a hospital, where he was pronounced dead.
He's dead, Jim!
on arrival.


Kinda makes you wonder what was going through his mind about the time he realized he wasn't gonna break the record...


Dr. D.G. Costa of the Kantale hospital said a post-mortem could not determine the cause of death and further medical investigations are being conducted.
"How about suffocation, Dr. Quincy?"
"Oh, c'mon, Sam! Don't be ridiculous... Oh. Well. Maybe."
Basnayake's mother, L.D. Leelawathi, said her son had enjoyed performing unusual acts since his childhood --a liking that grew after watching movies, the Lankadeepa newspaper reported.
"Yes. He once drove a nail through his arm, right between the ulna and the radius."
"Really? What happened?"
"It hurt."
It quoted her as saying that her son had been buried alive on two previous occasions --for two and a half hours and six hours respectively.
"He was a veteran suffocator."
"Good Gawd! The depravity!
It was unclear whether there is an official world record for the longest time buried alive.


I think that record kinda just naturally runs into the record for the longest time buried dead. He's gonna have a hard time catching up to Lucy for that one.
Posted by: Fred || 03/06/2012 00:00 || Comments || Link || E-Mail|| [253 views] Top|| File under:
-Short Attention Span Theater-
The big-spending businessman who ran up £203,948 bar bill was 23-year-old City whizkid
The businessman who blew £203,948 on bubbly in a single night as he entertained celebrity guests at a top hotel was a 23-year-old City whizkid.

Young financier Alex Hope splashed out £125,000 alone on a giant bottle of one of the world's most exclusive champagnes.

He also popped the cork on lots more vintage fizz for guests including Manchester City footballers Joe Hart and Adam Johnson and Man United star Wayne Rooney's wife Coleen.

He flashed the cash at the Playground Club in Liverpool's Hilton Hotel, which is owned by wealthy pal George Panayitou.
Posted by: tipper || 03/06/2012 07:19 || Comments || Link || E-Mail|| [327 views] Top|| File under:
Japan Zoo Hunts for Escaped Penguin
[An Nahar]
The hunt was on Monday for a penguin that scaled a prehistoric cliff sheer rock face to escape from a Tokyo zoo, and was last seen swimming in a river in the Japanese capital.

The one-year-old Humboldt penguin was snapped bathing in the mouth of the Old Edogawa River, which runs into Tokyo Bay, after fleeing its home in the east of the city in an echo of the hit animated film Madagascar.

Takashi Sugino, an official at Tokyo Sea Life Park, said the 60-centimeter bird appeared to have got itself over a rock wall twice its size and made a run for it.

"We first noticed the penguin might have

decamped

when the director of a neighboring zoo e-mailed us Sunday, with a photo," said Sugino.

A second picture provided by a visitor allowed keepers to identify the errant bird as one that hatched last January.

Sugino said it was not entirely clear how the creature had managed to get out of the enclosure it shares with 134 other Humboldt penguins.

"Of course it can't fly,


Oh no, of course not, perish the thought...


... and yer damned lucky it can't...


but sometimes wildlife has an 'explosive' power when frightened by something.


It's all that fish. Gives me gas, too.


Maybe it ran up the rock after being surprised," he said.

In the 2005 computer animated film Madagascar, penguins are among a group of animals that mount an escape as they are being transported.

Zoo officials were Monday scouring the area where the Tokyo penguin was last spotted in the hope of recapturing it.

"It's a bit of a struggle to catch it when it is swimming, because it swims at a tremendous speed," Sugino said. "We are hoping to catch it when it climbs up on land to sleep."


Did you check Antarctica?
Posted by: Fred || 03/06/2012 00:00 || Comments || Link || E-Mail|| [338 views] Top|| File under:
Caucasus/Russia/Central Asia
Hundreds of Protesters Arrested after Putin Triumph
[An Nahar] Russian police Monday

placed in durance vile

over 500 people protesting Vladimir Putin

...Second President of the Russian Federation and the first to remain sober. Because of constitutionally mandated term limits he is the current Prime Minister of Russia. His sock puppet, Dmitry Medvedev, was installed in the 2008 presidential elections. Putin is credited with bringing political stability and re-establishing something like the rule of law. During his eight years in office Russia's economy bounced back from crisis, seeing GDP increase, poverty decrease and average monthly salaries increase. During his presidency Putin passed into law a series of fundamental reforms, including a flat income tax of 13%, a reduced profits tax, and new land and legal codes. Under Putin, a new group of business magnates controlling significant swathes of Russia's economy has emerged, all of whom have close personal ties to Putin. The old bunch, without close personal ties to Putin, are in jail or in exile...
's crushing victory in elections that the opposition denounced as illegitimate and international monitors said were skewed.

Western powers reacted warily to the prospect of Putin returning in a May inauguration to the Kremlin for a six year term from his current job as premier, urging a full investigation into the reports of violations.

Police said they

placed in durance vile

250 people in Moscow and 300 in Saint Petersburg after moving in roughly to break up rallies claiming that Sunday's polls were rigged.

Some 20,000 anti-Putin protestors had turned out in Pushkin Square in central Moscow chanting "Russia Yes! Putin No!". Most of the rally dispersed peacefully but police moved in to disperse hundreds of people who refused to leave the square.

Amid frantic scenes, they

placed in durance vile

dozens by dragging them to waiting police vans, an Agence

La Belle France

Presse correspondent said.

Among those

placed in durance vile

were Russian anti-corruption crusader Alexei Navalny, seen in some quarters as a possible future rival to Putin, and two other opposition leaders, Sergei Udaltsov and Ilya Yashin.

"People were calm, but at some point police started moving in, kicking people, tearing their clothes," Yashin told independent Dozhd TV from the police van by phone.

Moscow police also roughly

placed in durance vile

dozens of protesters at a separate unsanctioned event near the central election commission, including the leader of the Other Russia radical opposition group Eduard Limonov.

Posted by: Fred || 03/06/2012 00:00 || Comments || Link || E-Mail|| [303 views] Top|| File under:
Down Under
Vietnam War History Records Aussie Alcohol Abuse
[An Nahar]
An official history of the Australian military in the Vietnam War says alcohol abuse was a significant problem for troops who at times were supplied with the equivalent of more than five cans of beer per soldier daily.


Five cans of beer? Breakfast, lunch, tea time, dinner and a midnight snack. Wossamotta dat?... Oh. I see. It was only "at times."


Some Australian commanders regarded beer as a lesser evil than the illicit heroin and marijuana gaining popularity with allied U.S. troops fighting in the conflict.


Beer=a lesser evil than heroin addiction. Really.


That's according to the third and final volume of the official history of the Australian Army in Vietnam. It will be published Tuesday.


Probably to gales of laughter within Australian vets' circles...


Australian troops were barred from drinking during combat operations.
We were all barred from drinking during combat operations. Which isn't to say it didn't happen...
But binge drinking was a popular form of relaxation when troops returned to bases at Nui Dat and Vung Tau.


Define "binge."
Posted by: Fred || 03/06/2012 00:00 || Comments || Link || E-Mail|| [334 views] Top|| File under:
Home Front: Politix
Two Companies Accused Of Fleecing U.S. Troops
Background of company.
A lawsuit alleges that members of a prominent Tijuana family are "defraud[ing]" American military personnel going to and from the wars in Afghanistan.

During the past four years, roughly 800,000 members of the American military have passed through the airport in Leipzig , Germany--a popular refueling stop for soldiers going to and from the wars in Iraq and Afghanistan.

Members of the armed forces who want to call home can use a pay phone service in the airport's secure military lounge. But those calls may have been costing the service members dearly: according to a recent class-action lawsuit filed in U.S. District Court in Waco, Texas, the Switzerland-based company that runs the pay phone service--and its sister firm in California--have been "rigg[ing]" the phones to sometimes charge more than $40 for a call lasting mere seconds.
Posted by: tipper || 03/06/2012 06:09 || Comments || Link || E-Mail|| [467 views] Top|| File under:
India-Pakistan
CJ urged to help recover 'kidnapped' Hindu girl
[Dawn] An alliance of minority parties on Sunday appealed to Chief Justice of Pakistain Iftikhar Mohammad Chaudhry to take a suo motu
...a legal term, from the Latin. Roughly translated it means I saw what you did, you bastard...
notice of the kidnapping of a Hindu girl and order her immediate return to her parents to restore the waning sense of security in the minorities.

Speaking at a protest demonstration staged outside the Bloody Karachi


...formerly the capital of Pakistain, now merely its most important port and financial center. It may be the largest city in the world, with a population of 18 million, most of whom hate each other and many of whom are armed and dangerous...


Press Club, Pakistain Minority Leaders Alliance representatives said they would launch a protest movement and stage a sit-in on March 10 if the authorities failed to recover the girl, Rinkle Kumari.

According to an uncle of the girl, Raj Kumar, she was kidnapped from her house in Mirpur Mathelo over a week ago and forced to marry Naveed Shah and change her religion. He alleged that the case was heard by a civil judge in Ghotki, but he did not allow her relatives to enter the courtroom while giving a verdict in favour of the 'kidnapper', Mr Shah.

Speaking on the occasion, Jeay Sindh Mahaz chief Riaz Chandio expressed solidarity with the minority community members and demanded arrest of and punishment to culprits involved in her kidnapping.

He said those belonging to religious minority groups, including Hindus, Christians and Sikhs, were sons of the soil. They should not feel threatened by such acts, as all Sindhis were one and that they were equal citizens and had equal rights, he said.

He said it was unfortunate that the girl was given in police custody instead of being sent to Darul Aman.

Mr Chandio announced that if "the daughter of Sindh" was not rescued and returned and culprits were not

placed in long-term storage

soon and punished according to law, a province-wide sit-it would be staged on Saturday.

Manohar Lal, Muttahida Qaumi Movement


...English: United National Movement, generally known as MQM, is the 3rd largest political party and the largest secular political party in Pakistain with particular strength in Sindh. From 1992 to 1999, the MQM was the target of the Pak Army's Operation Cleanup leaving thousands of urdu speaking civilians dead...




politician

in the national assembly, condemned the kidnapping and forced conversion of a young girl. He urged the president to take notice of the incident.

He said Islam guaranteed protection to minorities, but such people were giving a bad name to the religion. With such incidents, a sense of insecurity was growing in the community, he said. Earlier their sons were kidnapped for ransom, but now their daughters were being kidnapped and forcibly converted, he remarked.

Jeay Sindh Taraqi Pasand Party leader Gulzar Soomro said that forced conversions were a conspiracy against Islam, which preaches love and peace and opposes use of force. He said the culprits were agents of the establishment that wanted to divide the Sindhis.

"Our patience should not be mistaken as our weakness," he warned, seeking her immediate recovery.

A Pakistain Tehrik-e-Insaf
...a political party in Pakistan. PTI was founded by former Pakistani cricket captain and philanthropist Imran Khan. The party's slogan is Justice, Humanity and Self Esteem, each of which is open to widely divergent interpretations....
leader and former

politician

, Michael Javed, said the Quaid-e-Azam had said that the minorities would be equal citizens in Pakistain, but over the years the Quaid's message was being forgotten.

Amar Lal, a community leader, said he and the girl's uncle had met US consulate general staff a few days back and political counsellor Junaid J. Muneer had assured him that the issue would be taken up with the authorities concerned. He said he had also received a call from a former political counsellor of the US embassy in Islamabad, L.K. Robinson, who was currently in Washington. He told him that he would take up the issue with human rights


...which often intentionally defined so widely as to be meaningless...


organizations there.

Mahesh Singh, Mangla Sharma, Ramesh Kumar, Vijay Kumar and others also spoke.

Raj Kumar, the girl's uncle, earlier informed the gathering that on Feb 24, a few

gunnies

barged into her home in Mirpur Mathelo and kidnapped her at gunpoint.

He said a case was filed in a Ghotki court where he said she gave a statement about the threats she had received to convert and marry Naveed Shah or she and her entire family would be killed. He quoted her as saying in the court that she wanted to return and live with her parents.

He also alleged that the judge, in the presence of

gunnies

in the court, sent her to police custody rather than to her parents' home or to a shelter home. The next hearing was scheduled to be held at 11am on Feb 27, but the case was heard at 8.15am and the girl's family was not allowed to enter the courtroom, he said, adding that the judge then gave a verdict in favour of Mr Shah.

Mr Kumar urged the chief justice to take a suo motu notice of the issue and order her safe return to her parents.

Earlier, the participants in the demonstration

rolled their eyes, jumped up and down, and hollered poorly rhymed slogans real loud

such as 'we want justice' and 'Rinkle be rescued'.

Posted by: Fred || 03/06/2012 00:00 || Comments || Link || E-Mail|| [276 views] Top|| File under: Govt of Pakistan
Legislation needed to end bar on women voting
[Dawn] The issue of disenfranchisement of women once again surfaced during the by-elections in several constituencies on Feb 25.

According to media reports, women were barred from voting in some areas of Mardan and Mianwali through agreements reached on local level between representatives of different political groups. The Free and Fair Election Network (Fafen) in its initial report stated that its observers had reported incidents of bar on women voting in NA-9 (Mardan) and PP-44 (Mianwali II) constituencies.

It also called upon the Election Commission to withhold results in the constituencies where women were barred from voting.

This issue often comes to limelight in every general and by-elections in different constituencies especially that of Khyber-Pakhtunkhwa


... formerly NWFP, still Terrorism Central...


and Federally Administered Tribal Areas.

So far successive governments have not taken any steps for proper legislation to check such practices. Whether it is local or general elections the practice of holding jirgas and barring women from casting votes remains a regular phenomenon.


Presently, there is no specific provision in the Representation of People's Act (RPA), 1976, dealing with the issue of disenfranchisement of women.

There are few indirect provisions which could be used for tackling this matter. Under Section 78 (2) of the RPA it amounts to corrupt practices if a person is found guilty of exercising undue influence.

Similarly, Section 81 (1) provides that a person is guilty of undue influence if he induces or compels any person to vote or refrain from voting. The RPA states that any person guilty of corrupt practice shall be punishable with imprisonment for a term which may extend up to three years or with fine or both.

In 2004 the

Beautiful Downtown Peshawar

High Court pronounced that the practice of barring women from voting was unconstitutional. The court in four identical petitions had declared that barring women from political participation was against the fundamental rights, illegal and criminal.

The petitions pertained to disenfranchisement of women from the local government elections in different districts, especially Swabi.

Though the high court had dismissed the four petitions on March 17, 2004, on constitutional technicalities regarding its jurisdiction, it had clearly pronounced the practice as unconstitutional.

The petitions were filed by Ms Bakht Zarina and others in various union councils during local government elections of 2001.

The high court's bench comprising Justice Shahjehan Khan and Justice Ejaz Afzal had ruled that every citizen who was registered as a voter regardless of gender has a right to exercise their vote.

The court had observed that all such means and devices were repugnant to fundamental rights enshrined in the Constitution, void, illegal and even criminal. A former attorney general for Pakistain Qazi Mohammad Jamil had represented the petitioners in those cases.

"There was no cavil with the preposition that every citizen of the country has a right to form or be a member of political party as enshrined in Article 17(2) of the Constitution, which included the right to contest and participate in election.

There is also no cavil with the preposition that every citizen who is registered as a voter regardless altogether of gender has right to exercise his or her vote," the bench had observed.

The court had ruled: "There is also no cavil with the proposition that this right being inherent in every registered voter can be exercised by him or her alone and thus cannot be forgone and forsaken by an agreement entered into by any person how high-so-ever he may be, therefore, no means or devices including threats of dire consequences or agreements amongst the candidates for election to an office can curb, curtail or fetter it."

It had ruled that employment of such means by any person irrespective of his status and stature in the society would be illegal and punishable under the law.

A Berlin-based organization, Democracy Reporting International (DRI), has last year compiled a report "No Voice: the exclusion of women from voting" in which the issue was discussed and several recommendations were made for checking it.

The DRI proposed that the law could explicitly require the ECP to annul polling station and entire constituency results where there was evidence that attempts had been made to dissuade women from participating. It recommends that the law could explicitly provide for tribunals to disqualify a returned candidate if there is evidence that the candidate or their election agent or any other person with their connivance participated in preventing, or attempted to prevent women from voting.

The organization further suggests that the law could state that where female turnout is below a certain percentage, election results will be annulled. Similarly, it is added that the provinces could review their legislative frameworks for local government elections to consider incorporating similar measures in their respective drafting and reform processes.

Legal experts believe that parliament should legislate on this women-specific issue. Moreover, the role of ECP and civil society groups is also important in creating awareness among people of those areas where women are normally barred from casting vote.

Posted by: Fred || 03/06/2012 00:00 || Comments || Link || E-Mail|| [265 views] Top|| File under: Govt of Pakistan
Shahbaz elected PML-N Punjab president
[Dawn] Pakistain

Mohammedan

League-Nawaz on Monday elected Shahbaz Sharif as a president of its

Punjab

chapter, DawnNews reported.

"I don't find myself capable enough for the job, but I will try my best to perform my job in best possible way," Sharif said after he was elected for the post.

The meeting of general council of the party was held here during which party officials were selected.

A five-member committee presided by Ghaus Ali Shah announced the results.

The party chief Nawaz Shairf while addressing the gathering said that the change is coming soon.

Meanwhile,


...back at the secret hideout, Scarface Al sneeringly put his proposition to little Nell...


Prime Minister Yousuf Raza Gilani


... Pakistain's erstwhile current prime minister, whose occasional feats of mental gymnastics can be awe-inspiring ...


congratulated Sharif on his unopposed election as the President of Pakistain

Mohammedan

League (N), Punjab.

Gilani in a message expressed best wishes for Sharif and hoped that he would continue making efforts for the strengthening of democracy.

Posted by: Fred || 03/06/2012 00:00 || Comments || Link || E-Mail|| [252 views] Top|| File under: Govt of Pakistan
Who's in the News
42
[untagged]
6
Govt of Syria
3
Govt of Pakistan
2
Boko Haram
2
Govt of Iran
2
Arab Spring
1
al-Qaeda in Iraq
1
Baloch Liberation Army
1
Taliban
Bookmark
E-Mail Me
The Classics
The O Club
Rantburg Store
Comments Spam
The Bloids
The Never-ending Story
Thugburg
RSS Links
Gulf War I
The Way We Were
Bio
Merry-Go-Blog
Hair Through the Ages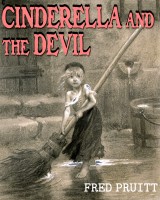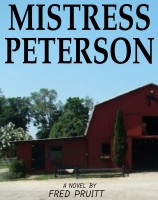 On Sale now!


A multi-volume chronology and reference guide set detailing three years of the Mexican Drug War between 2010 and 2012.

Rantburg.com and borderlandbeat.com correspondent and author Chris Covert presents his first non-fiction work detailing the drug and gang related violence in Mexico.

Chris gives us Mexican press dispatches of drug and gang war violence over three years, presented in a multi volume set intended to chronicle the death, violence and mayhem which has dominated Mexico for six years.
Click here for more information


Meet the Mods
In no particular order...


Steve White
Seafarious
Pappy
lotp
Scooter McGruder
john frum
tu3031
badanov
sherry
ryuge
GolfBravoUSMC
Bright Pebbles
trailing wife
Gloria
Fred
Besoeker
Glenmore
Frank G
3dc
Skidmark
Alaska Paul



Better than the average link...



Rantburg was assembled from recycled algorithms in the United States of America. No trees were destroyed in the production of this weblog. We did hurt some, though. Sorry.
54.81.105.205