-Lurid Crime Tales-
Malicious tweeted terror hoax gets Dr. Kruse booted off cruise ship
One of the weirder news stories I have read in a long time: Carnival Cruise Lines kicked off a passenger scheduled to given a speech on a cruise on suspicion that he was going to commit an act of terror on the ship.

The bizarre case involves a neurosurgeon from Tennessee who is named Dr. Kruse (I'm not making this up). Jack Kruse is also a popular motivational speaker. He was suppose to speak on May 7th as part of the 5th annual "Low-Carb Cruise".

Police became suspicious of Kruse due to a tweet posted May 6. It read security confiscated dynamite. talk won't be as explosive as one at PaleoFx. still have vial of Legionnaires for epic biohack. #lccruise12. The tweet appeared to come from Jack Kruse. Later it was discovered the tweet was posted by an imposter.

Carnival was also informed by a caller who told them a doctor on board was planning to perform a "viral bio hack" aboard the ship.

Before he could sail on May 6 out of Galveston, Dr. Kruse's cabin was searched and he was interrogated by Galveston police, Homeland Security, the FBI and the U.S. Coast Guard. Then ship security removed his luggage and escorted him to the by then empty pier.

Dr. Kruse told Nashville's News 2 he was eventually cleared by Homeland Security, but the Carnival ship captain would not let him continue on the cruise.

In a letter to the passengers, Capt. Giovanni Cutugno apologized that the doctor would not be available to speak.

"Since the safety and well-being of my guests and crew is my number one priority, every security threat is taken seriously and fully investigated," Cutugno wrote. "It is for this reason that I felt it was in the best interest of all my guests to err on the side of caution and not allow him to set sail as planned."

Since returning home, Kruse says he's been in contact with the FBI agent who began the investigation.

"And he goes, 'we take this very seriously. This carries a 15 to 20 year sentence," Kruse added.

"It's amazing, the power of a tweet," he said.
A physician I know staying in a cabin in Yellowstone National Park with his wife & children, about 30 years ago, was raided by the FBI one night on the suspicion he was a wanted felon. The cabin was ransacked, everyone lined up outside, he put on the ground & searched, the whole thing. He did resemble the wanted man. He told me this himself. The FBI didn't believe his story until they called the hospital director back home (in the middle of the night) to verify his credentials. At first the director thought he was being hoaxed.

I expect baseless accusations combined with the anonymity of social media and identity theft will become a popular form of entertainment for those so inclined to mischief, vengeance, paranoia, postpone a final exam, etc. A flood of baseless accusations would at some point overwhelm investigators and could possibly serve as a smoke screen for a real terror attack.
Posted by: Anguper Hupomosing9418 || 05/14/2012 01:19 || Comments || Link || E-Mail|| [404 views] Top|| File under:
-Short Attention Span Theater-
British Town of Sandwich Celebrates 250 Years of Sandwiches
[An Nahar] The British town of Sandwich will Sunday stage a dramatic re-enactment of the moment when the town's earl was said to have invented the sandwich, to mark the 250th anniversary of the bread-based meal.

Dressed in 18th-century costume, actors will recreate the night when the John Montagu, the fourth Earl of Sandwich -- a rapacious card-player -- "called for a slice of beef between two toasted pieces of bread so that he could carry on gaming uninterrupted", said a website for the event.

Legend states that others began asking for "the same as Sandwich!" and thus named what was to become a classic foodstuff.

The southeastern English port town is also holding a sandwich-making competition and concerts of the "bawdy and lively tunes" favored by the earl, who also had a "penchant for dressing in Turkish robes", the website said.

The current earl will host a huge sandwich lunch in tribute to "the fourth earl of Sandwich who, 250 years ago, had his masterly inspiration in creating the universal fast food the world knows and loves," a poster said.

Historians are sceptical of the claim that the earl actually invented the sandwich, arguing it belongs to a long line of bread-based snacks stretching back much further than the 18th century, but this has not stopped the town from celebrating its local hero.


Every schoolboy knows, or should know, that the 'sandwich' was actually invented by the Earl of Shrewsbury. At this very moment I am in the process of eating a tuna salad shrewsbury. And for breakfast I'll probably have a bacon, egg, and cheese shrewsbury.
Posted by: Fred || 05/14/2012 00:00 || Comments || Link || E-Mail|| [449 views] Top|| File under:
Egypt presidential frontrunners face off in first-ever televised debate
[Al Ahram] Millions of Egyptians were glued to their sofas until early Friday morning, watching the first televised presidential debate between frontrunners
Jerry Lewis doppelgänger Amr Moussa


... who was head of the Arab League for approximately two normal lifespans, accomplishing nothing that was obvious to the casual observer ...


and Abdel-Moneim Abul-Fotouh. Prior to the debate journalist Hafez El-Merazi, ONTV anchor Reem Maged, Dream TV anchor Amr Khafaga and MP and columnist Amr Shobaki hosted a show outlining the rules of the debate. They also compared different US and French presidential debates.

The debate was divided into two parts, each consisting of 12 questions. The first half was hosted by TV presenter Mona El-Shazli. The first part discussed the constitution, executive authorities, the economy, preferred systems of taxation and campaign financing. But ultimately, the over four-hour long debate returned time and again to two hotly debated topics: religion and the former regime.

Abul-Fotouh, a former leading figure in the

Moslem Brüderbund

, attempted to capitalise on Moussa's past position as foreign minister in Mubarak's government in the late 90s. Moussa fired back, portraying Abul-Fotouh as beholden to the Brotherhood and other Islamist forces.

Each candidate was posed 24 questions with two minutes to respond. At the end of each question, the two candidates were given a few minutes for their rebuttals, sparking a war of words.

Felul or Brotherhood

Moussa asked the first question: "You visited the Abbasiya sit-in and led one of the protests; then, one day later, you described the same protests as inappropriate. They really are inappropriate and chaotic, but why the contradictory stance?"

Abul-Fotouh stated that there was no contradiction, explaining that he took part in a peaceful march in solidarity with ten Egyptians who

bit the dust

because the ruling military council failed to protect them.

He then shot back, asking Moussa the expected question: "I'd like to ask Mr Amr Moussa, as a member of the past regime...that people revolted against, if can he become part of the solution?"

Distancing himself from Mubarak, Moussa firmly stated that the regime fell with its men on 11 February, and he was not one of them. He then turned the table on Abul-Fotouh, accusing him of still being a member of the Brotherhood, and charging that his opposition to the former regime is founded on narrow Brotherhood interests -- not Egypt's.

When it came to questions regarding healthcare, pensions, economic policies, a new constitution, the Islamist candidate offered more specific responses than the ex-diplomat, sticking to his programme and often referring to facts and figures. Moussa spoke broadly, at times answering questions with questions. This, however, was not allowed, as well-known television anchor and moderator Yusri Fouda made clear.

Islamist or Secularist

In one of his questions, Moussa asked Abul-Fotouh: "You once said in a televised interview that

Moslem

s can convert to Christianity and vice versa... is this still your position?"

Abul-Fotouh, taken aback, waffled at first and then stressed the importance of freedom of belief and of a moderate understanding of Islam. He, however, fought back and attempted to corner Moussa and paint him as too secular.

Moussa was twice asked: "What do you mean by the general principles of Sharia?" After equivocating, the one-time Arab League


...an organization of Arabic-speaking states with 22 member countries and four observers. The League tries to achieve Arab consensus on issues, which usually leaves them doing nothing but a bit of grimacing and mustache cursing...


chief insisted that the general principles of Islamic Sharia law, as they existed in the 1971 constitution, should be applied.

"We want to know your vision about applying Sharia law, especially as you are now backed by radical Islamist groups; and in politics nothing is for free, there must be a deal and we need to know," Moussa shot back.

Iran an Arab country

The highlight of the show was when Moussa described Iran as an Arab country.
Posted by: Fred || 05/14/2012 00:00 || Comments || Link || E-Mail|| [324 views] Top|| File under: Arab Spring
Egypt Candidate Claims Shooting Down Israeli Jets in War
[An Nahar] Egyptian presidential candidate Ahmed Shafiq's campaign boasted on Saturday that the former air force chief had shot down two Israeli planes during war, as it dismissed accusations of corruption.

Shafiq, former president Hosni Mubarak's


...The former President-for-Life of Egypt, dumped by popular demand in early 2011...


last prime minister before an uprising toppled the dictator last year, claimed to have downed the planes during the War of Attrition which Egypt declared between 1969 and 1970.

"General Ahmed Shafiq has a great military record and career," his campaign statement said.

"Everyone recognized his achievements, starting with the downing of two Israeli planes during the War of Attrition, when the member of parliament (who accused Shafiq of corruption) was may be three years old," it said.

Lawmaker Essam Soltan had accused Shafiq of selling land at below market price to Mubarak's sons, who face trial with their father on corruption charges.

Posted by: Fred || 05/14/2012 00:00 || Comments || Link || E-Mail|| [275 views] Top|| File under: Arab Spring
Caribbean-Latin America
Mexican Political Notebook: May 14th

For a map, click here

By Chris Covert
Rantburg.com

The Mexican presidential campaign week began with at least international press atwitter about the appearance of Playboy Playmate Julia Orayen who appeared on stage just prior to the start to hand out placards to determine the order of debate of the candidates for all of 15 seconds.

Her appearance reportedly set off a trending topic on Twitter ranging between 3rd and 4th of all topics.

This writer watched trending topics as well following the debate, but did not notice Ms. Orayen's name or references to her in any trending topic during the date, but it was hard to miss her the following day as international press wire claims, absurdly, that the model stole the show.

And of course without missing a beat, feminist sympathizers tried to write the appearance off as the "hyper-sexualization of Mexican women." This writer missed something because what I saw was a willing young woman dressed in revealing clothing. I was not under the impression her arm was twisted to make the appearance, nor she had stolen anything but a few glances.

The rest of the political week was spent with the respective camps spinning their candidate reactions to questions posed by Mexican citizens and to responses.

Last Wednesday, the camp of Partido Revolucionario Institucional (PRI) candidate Enrique Pena Pieto responded to leftist candidate Andres Manuel Lopez Obrador to the charge of almost MX $1 billion (USD $73,782,800) spent by Pena Nieto of self promotion in his first year as governor of Mexico state. The response was a countercharge that while head of government of Distrito Federal, Lopez Obrador himself spent MX $674,125 (USD $49,729,607) between December 2000 and June 2005 on personal communications.

Lopez Obrador responded to Mexican journalist Aristegui Carmen in a radio interview that his administration spent less than MX $1 billion during his tenure.

In 2001 MX $148 million (USD $10,919,854.40).


In 2002, MX $149 million (USD $10,993,637.20)


In 2003, MX $72.9 million (USD $5,378,766.12).


In 2004, MX $92.2 millones (USD $6,802,774.16).


In 2005, MX $93.3 million (USD $6,883,935.24).

He added that if the PRI figures are true he will renounce his candidacy, adding Pena Nieto should renounce his because Lopez Obrador's figures are correct.

Meanwhile, Partido Accion Nacional (PAN) candidate Josefina Vazquez Mota promise while in Guerrero state Wednesday that she will press for as parental responsibility law that will provide for monetary child support for unwed mothers.

Vazquez Mota spent the days following the debate dodging charges during a radio interview/talk program called Third Degree, in which she was questioned about the inclusion of Juan Molinar in her campaign. The subtext of the question was her support for families in such proposals as the parental responsibility law is in contrast to the inclusion of Molinar in her campaign.

Molinar is a PAN politician who was president Felipe Calderon Hinojosa's director of Instituto Mexicano del Seguro Social, or Mexico's Social Security agency when the ABC daycare fire took place in Hermosillo, Sonora. That fire took the lives of 49 children, most of them under the age of four. Molinar resigned from IMSS as a result of the investigation.

Vazquez Mota weakly told the panel that the inclusion of Molinar was not her idea. She shifted the blame to PAN president Gustavo Madero Munoz. Madero has not responded to the interview to date.

In the last part of the week,responding to polls which now place her in third place behind Lopez Obrador, she attacked her next rival, Gabriel Quadri as being a part of s system that allows " education chiefdoms" as she put it, which she vowed to end as president. Quadri's party, Partido Nueva Alianza (PANAL) founder is teacher's union president Elba Esther Gordillo.

The most harrowing experience of the week for a Mexican presidential candidate has to go to Pena Nieto who went to the Universidad Iberoamericana Thursday to give a talk to students.

In a posting to its website, El Sol de Mexico reported that Pena Nieto managed to "...overcome questions about his relationship with former President of Mexico, Carlos Salinas de Gortari, the leader of the teachers union, Esther Gordillo, and his management as governor of the State of Mexico."

The actual exchange was much, much worse than that, because Pena Nieto faced a raucous and unhappy crowd of students who continually hammered Pena Nieto for his actions in the earliest weeks of his administration in Mexico state in 2006.

Students shouted "murderer" at the PRI candidate, referring to the two protesters who were killed by Pena Nieto's security forces in an action to end a blockade that was started to stop a new airport project from beginning. The issue was land expropriation by the state government, which would have presumably placed several local flower vendors out of business.

The engagement was so out of control that PRI president Pedro Coldwell suggested that the incident be investigated. Universidad Iberoamericana is Vazquez Mota's alma mater.

The big question coming out of that is why Pena Nieto would walk into such a firestorm in the first place. The answer may well lie in the one area that both PAN and PRI agree on, law and order.

Chris Covert writes Mexican Drug War and national political new for Rantburg.com
Posted by: badanov || 05/14/2012 00:00 || Comments || Link || E-Mail|| [277 views] Top|| File under:
Caucasus/Russia/Central Asia
Russians test Italian tank
Russia is testing Italy's Centauro wheeled tank and considering building it under license, a representative of the Oto-Melara company which makes the tank said on Saturday. When the trials are complete at the end of this year, Russia will consider creating a joint venture for production of the tank with an enterprise from the Russian military-industrial complex, he said.

Russian truck maker Kamaz in Naberezhny Chelny could be involved in the deal, according to a source in Russian arms sales holding Rosoboronexport. Commenting on the report that Russia is considering building Centauro tanks under license, Yury Borisov, first deputy head of the military-industrial commission, said Russia will only buy foreign weapon models on a one-off basis to study the manufacturing technology and then set up its own production.

A number of military experts earlier said licensed production of those machines in Russia is unlikely. Russia signed a deal with Italy in December for the semi-knocked down assembly of 60 Lynx light multirole armored vehicles (LMV) from Iveco.

Italy already has 400 Centauros in service. The 24 ton tank has a four-man crew, top speed of 100 km/h (60 mph) and range of 800 km (500 miles). It has a main gun and two 7.62 mm machineguns.
Posted by: Pappy || 05/14/2012 00:00 || Comments || Link || E-Mail|| [429 views] Top|| File under:
China-Japan-Koreas
China's investment boom starts to unravel
In an unguarded moment in 2007, the man anointed to take over next year as the helmsman of the world's second-largest economy revealed his doubts about China's economic growth statistics.

The country's official gross domestic product figures are "man-made" and therefore unreliable, Li Keqiang told the US ambassador at the time, adding with a smile that he regarded them as being "for reference only".


Man-made in the same way statistics from the Soviet Union were always man-made -- that is, phony. Our CIA believed the Soviets then and apparently believe the Chinese today. Problem is we don't have a modern Daniel Patrick Moynihan to call attention to the stupidity.

When evaluating the speed of economic growth Mr Li, who is expected formally to replace Wen Jiabao as China's Premier next March, said he focused instead on three sets of data -- electricity consumption, rail cargo volumes and disbursement of bank loans.

If Mr Li's assessment is correct the Chinese economy is in a lot more trouble than headline GDP figures have indicated until now.

Less closely watched economic data released in recent days, including figures for electricity, rail cargo and bank loans, have all shown a steep drop in activity that appears to have caught policymakers by surprise.
Posted by: || 05/14/2012 10:14 || Comments || Link || E-Mail|| [410 views] Top|| File under:
Economy
Ally (formerly GMAC) files bankrupcy for mortgage unit
Key issue: they want to IPO the car loan business, for which they got $17.1 billion in govt money, $5.5 billion of which has been repaid so far. Key issue: will BoA dump its Countrywide unit too?

By severing itself from ResCap, Ally hopes to focus its efforts on its core auto-lending and online-banking businesses, though it still faces significant risks.

The lender has been hit with billions of dollars worth of lawsuits over soured mortgage securities and claims to buy back shoddily underwritten loans by mortgage insurers and investors.


Posted by: || 05/14/2012 10:08 || Comments || Link || E-Mail|| [270 views] Top|| File under:
Saudi says $100 per barrel 'great price' for oil
[Dawn]
Top crude exporter Soddy Arabia


...a kingdom taking up the bulk of the Arabian peninsula. Its primary economic activity involves exporting oil and soaking Islamic rubes on the annual hajj pilgrimage. The country supports a large number of princes in whatcha might call princely splendor. When the oil runs out the rest of the world is going to kick sand in their national face...


wants an oil price of around $100 a barrel and would like to see global inventories rise before demand picks up in the second half of the year, Oil Minister Ali al-Naimi said on Sunday.

International Brent crude settled at $112.26 on Friday, well off a peak of over $128 in March. Brent has mostly traded above $100 since early 2011, keeping fuel costs high and threatening to damage a fragile global economy.

"We want a price around $100, that's what we want," Naimi told

news hound

s ahead of an industry event in Australia. "A $100 price is great."

Saudi Arabia is working at bringing Brent crude prices to that level, he added. The kingdom, OPEC's biggest producer, said it pumped 10.1 million bpd in April, its highest for more than 30 years, as it bid to meet growing demand and curb oil prices.

Prices have stayed high in 2012 due to concern about disruption to global supply from US and European sanctions aimed at hurting Iran's crude export revenues and forcing Tehran to halt its nuclear programme.

Naimi said last week that producers were pumping enough to deal with the impact of the sanctions on the oil market.

He reiterated on Sunday that producers were pumping 1.3 million barrels per day (bpd) to 1.5 million bpd above demand, which is helping to build inventory.

"That should give comfort to consumers," he said.

Posted by: Fred || 05/14/2012 00:00 || Comments || Link || E-Mail|| [388 views] Top|| File under:
Home Front: Culture Wars
'Angry Queers': Christians are 'scum,' deserve 'hammers through their windows'
The group that allegedly smashed up a Portland church hopes its "small act of vengeance will strike fear into the hearts of" Christian leaders who teach traditional sexual morality, according to an e-mail message the group released to the public.

Two versions send to different media outlets, the longer of which names names.

A group calling itself "Angry Queers" has claimed responsibility for throwing baseball-sized rocks through nine church windows in Portland's Mars Hill Church, including two 100-year-old stained glass panes.



Neither media outlet reported the message's invocations of violence against traditional Christians, which appeared in both versions

The "brand of Christianity" taught by Mark Driscoll, pastor of the largest Mars Hill Church in Seattle, "crusades against the 'feminization' of Jesus," the e-mail stated. "We angry queers are not fans of Jesus, but we have a problem with anyone who has a problem with femmes."

The e-mail, which is peppered with foul language, berates the Q Center, a local LGBT activist organization, for engaging in a dialogue with the Mars Hill's leadership. "What we have to say to the Q Center is this: F--K YOU, you don't represent us. You are disgusting traitors who prioritize social peace and the bourgeois aspirations of rich white cis gay people over the more pressing survival needs of more marginalized queers."

"F--k dialog with people who want us dead," the e-mail read. "The only dialog we need with scum like Mars Hill is hammers through their windows."

"We hope this small act of vengeance will strike some fear into the hearts of all of Mars Hill's pastors, and warm the hearts of our friends and comrades (known or unknown). It may not get better, but we can certainly get even," it concludes.

Neither media outlet reported the message's invocations of violence against traditional Christians, which appeared in both versions.

The long form of the e-mail has also appeared on several left-wing websites in the area.

Posted by: || 05/14/2012 07:10 || Comments || Link || E-Mail|| [308 views] Top|| File under:
India-Pakistan
Days are numbered for corrupt government officials: Imran
[Dawn] The chairman of Pakistain Tehrik-e-Insaaf (PTI) Imran Khan

... aka Taliban Khan, who isn't your heaviest-duty thinker, maybe not even among the top five...
said the ruling mafia is taking its last breath and that the days are numbered for corrupt government officials.

Speaking to a women's gathering, he said that his party will bring back the nation's money that has been looted and saved abroad. "I have never surrendered to anyone and will never surrender in the future," said Imran khan.

The PTI chief further said that he will bring about unbiased accountability after coming to power. He announced that he will strive to give women all their rights and make sure that poor women will be provided legal assistance for their cases.

Posted by: Fred || 05/14/2012 00:00 || Comments || Link || E-Mail|| [291 views] Top|| File under: Govt of Pakistan
Nawaz vows to bring prosperity to Sindh
[Dawn] Pakistain

Mohammedan

League (N) will change the fate of Sindh by bringing progress and prosperity to its people. This was stated by PML-N Chief Mian
Nawaz Sharif


... served two non-consecutive terms as prime minister, heads the Pakistain Moslem League (Nawaz). Noted for his spectacular corruption, the 1998 Pak nuclear test, border war with India, and for being tossed by General Musharraf...


in a telephonic address to a gathering near Press club Thatta on Sunday.

He said that his party will eliminate the dacoit culture and bring peace and tranquility in Sindh. He called upon people to support his party for the betterment of the country.

PML-N Sindh President Syed Ghous Ali Shah said that all parties and people must respect the judiciary and accept its decisions. Earlier PML-N took out a rally from Edhi center, marched on national highway and gathered in front of press club Thatta.

The participants, led by Syed Ghous Ali Shah and Marvi Memon, carried banners and placards inscribed with party slogans. Other speakers included district president Abbas Attai and Apa Neelam Abbasi.

Posted by: Fred || 05/14/2012 00:00 || Comments || Link || E-Mail|| [281 views] Top|| File under: Govt of Pakistan
Who's in the News
33
[untagged]
5
al-Qaeda in Arabia
4
Arab Spring
3
Jamaat-e-Islami
3
Govt of Syria
2
Govt of Pakistan
1
Govt of Iran
1
Taliban
1
Boko Haram
1
al-Shabaab
1
al-Qaeda
1
Thai Insurgency
1
TTP
1
Govt of Sudan
Bookmark
E-Mail Me
The Classics
The O Club
Rantburg Store
Comments Spam
The Bloids
The Never-ending Story
Thugburg
RSS Links
Gulf War I
The Way We Were
Bio
Merry-Go-Blog
Hair Through the Ages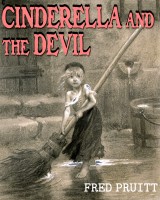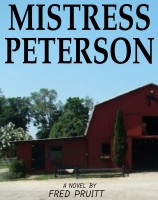 On Sale now!


A multi-volume chronology and reference guide set detailing three years of the Mexican Drug War between 2010 and 2012.

Rantburg.com and borderlandbeat.com correspondent and author Chris Covert presents his first non-fiction work detailing the drug and gang related violence in Mexico.

Chris gives us Mexican press dispatches of drug and gang war violence over three years, presented in a multi volume set intended to chronicle the death, violence and mayhem which has dominated Mexico for six years.
Click here for more information


Meet the Mods
In no particular order...


Steve White
Seafarious
Pappy
lotp
Scooter McGruder
john frum
tu3031
badanov
sherry
ryuge
GolfBravoUSMC
Bright Pebbles
trailing wife
Gloria
Fred
Besoeker
Glenmore
Frank G
3dc
Skidmark
Alaska Paul



Better than the average link...



Rantburg was assembled from recycled algorithms in the United States of America. No trees were destroyed in the production of this weblog. We did hurt some, though. Sorry.
54.224.99.70